Brooklyn Nine-Nine Cast's Real-life Couples
Isn't Brooklyn 9-9 the best police sitcom ever? We've been enjoying it for 6 seasons and we're excited that the show is coming back on NBC with its seventh seasons. While we're waiting for it, let's take a look at what its cast members are doing in personal life. Who is still single? Who married the Oscar-winning director? And can Rosa and Captain Holt actually smile?
Let's see who's dating who in Brooklyn 9-9!
Melissa Fumero as Amy Santiago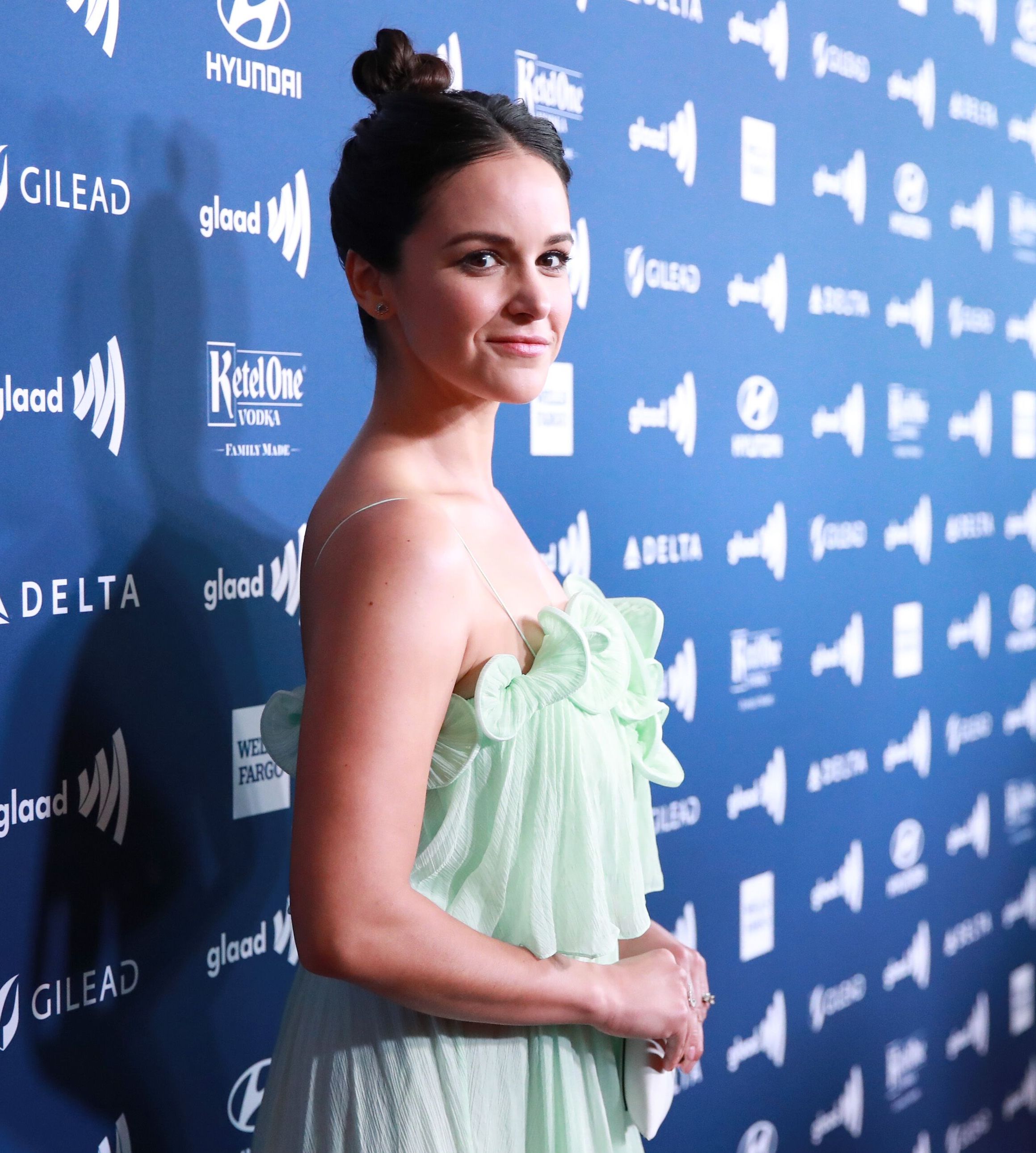 Many fans would like to be told that Amy and Jack are in a happy relationship in real life but unfortunately for them, that's not the case Melissa is a married woman and a mother to a great son, Enzo. Who's her husband then? Let's see! 
Right after Melissa Gallo got out of college, she went straight to TV, a soap opera One Life to Live.
Not only was it a fateful moment for her career but also her love life as she met her current husband, David Fumero, on set! Fumero, actor and former model, had been already starring in the show for a few years, and was almost 10 years older than her. We don't know the details of their romance, but what we do know is that the couple got engaged on Christmas of 2006, and got married a year after.
Almost 10 years into their wedding, the couple announced they were expecting a child. Despite her pregnancy, Melissa kept starring in Brooklyn 9-9's season 3. Did you notice that by the end of the season Amy's character was sitting almost all of the time? Of course, it was done to hide Melissa's belly, but it also made her life a lot easier.
Later, in an interview with People, Melissa Fumero revealed that acting while 9 months pregnant was hell.
"It's hard to think about anything other than being pregnant when you're that pregnant," she explains, adding that it only makes it more difficult to remember lines and "what you're doing in the scene."
Now the couple is raising their 3-year-old son and looks happy as ever before!
Stephanie Beatriz as Rosa Diaz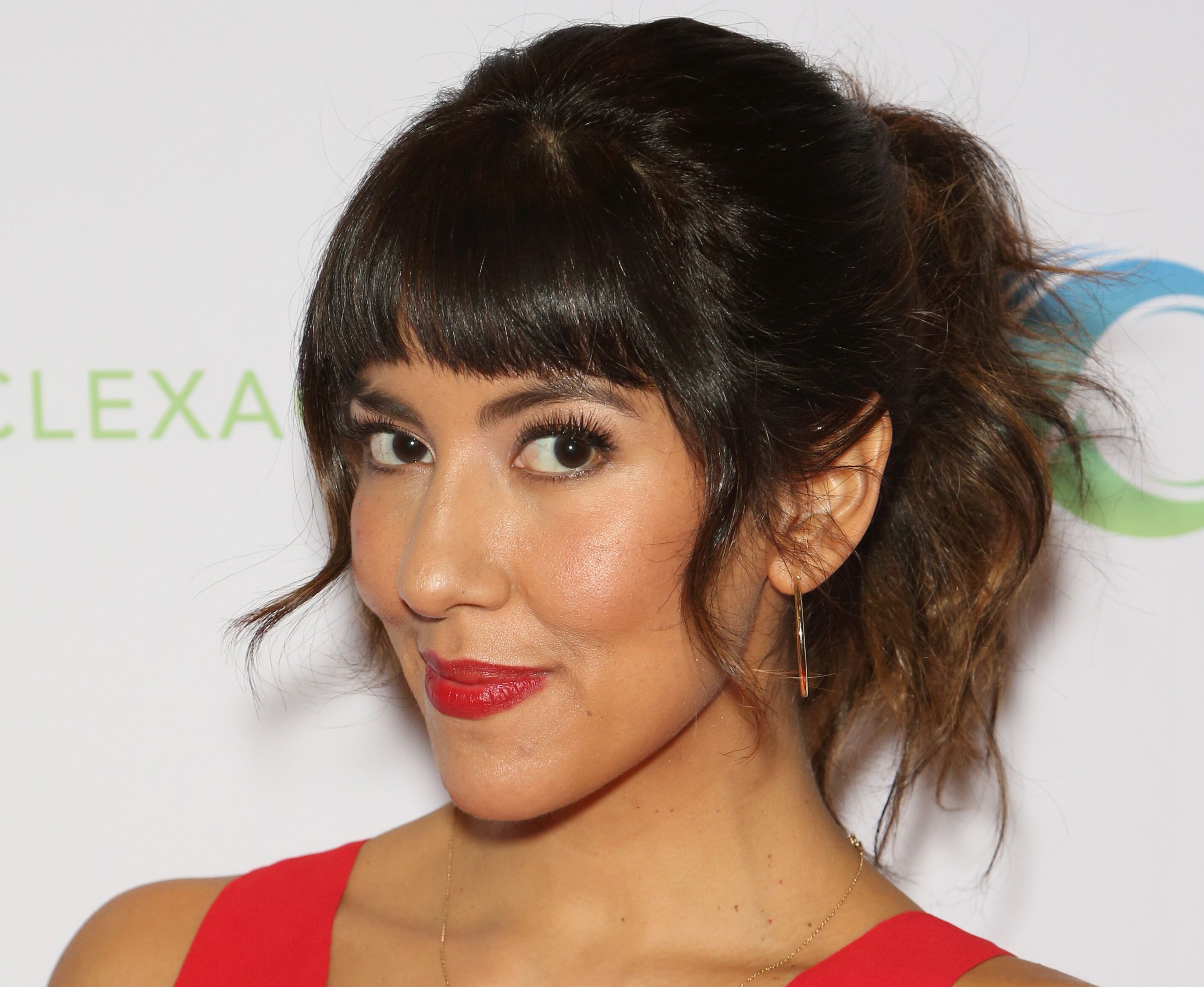 What? Rosa can actually smile? The actress Stephanie Beatriz is nothing like moody Rosa Diaz who never betrays her poker face. Despite the differences in their characters, Stephanie took the part of Rosa to her wedding with Brad Hoss that happened last December. Besides the fact that a number of Stephanie's colleagues came to the event, Stephanie was dressed in... Rosa.
No, we don't mean the leather jacket and moody face, we mean the dress was called the Rosa. Stephanie looked gorgeous in this dress!
"There was a dress I came across called the Rosa. I'm not even kidding you," Beatriz said, referencing her Brooklyn Nine-Nine character Rosa Diaz. "But the simple slip dress with beautiful lace roses all over it seemed too good to be true."
Stephanie Beatriz speaks very warmly about the show and the changes it brought to her.
"I never would've gotten to the place where I would've even been open to Brad as a partner if it hadn't been for my time on Brooklyn Nine-Nine," she told People. "And it really has helped mold me into the person that I am and the partner that I think I can be for Brad."
And even though Stephanie's character is different from Rosa's, they've got something in common. Did you know that Rosa Diaz came out as bisexual a few months after Stephanie Beatriz revealed to the world that she was bisexual?
In her story for GQ she said:
"I'm bi, and I'm getting married this fall. I'm excited, nervous, terrified, and so happy. I'm choosing to get married because this particular person brings out the best in me. This person happens to be a man. I'm still bi."
Joe Lo Truglio as Charles Boyle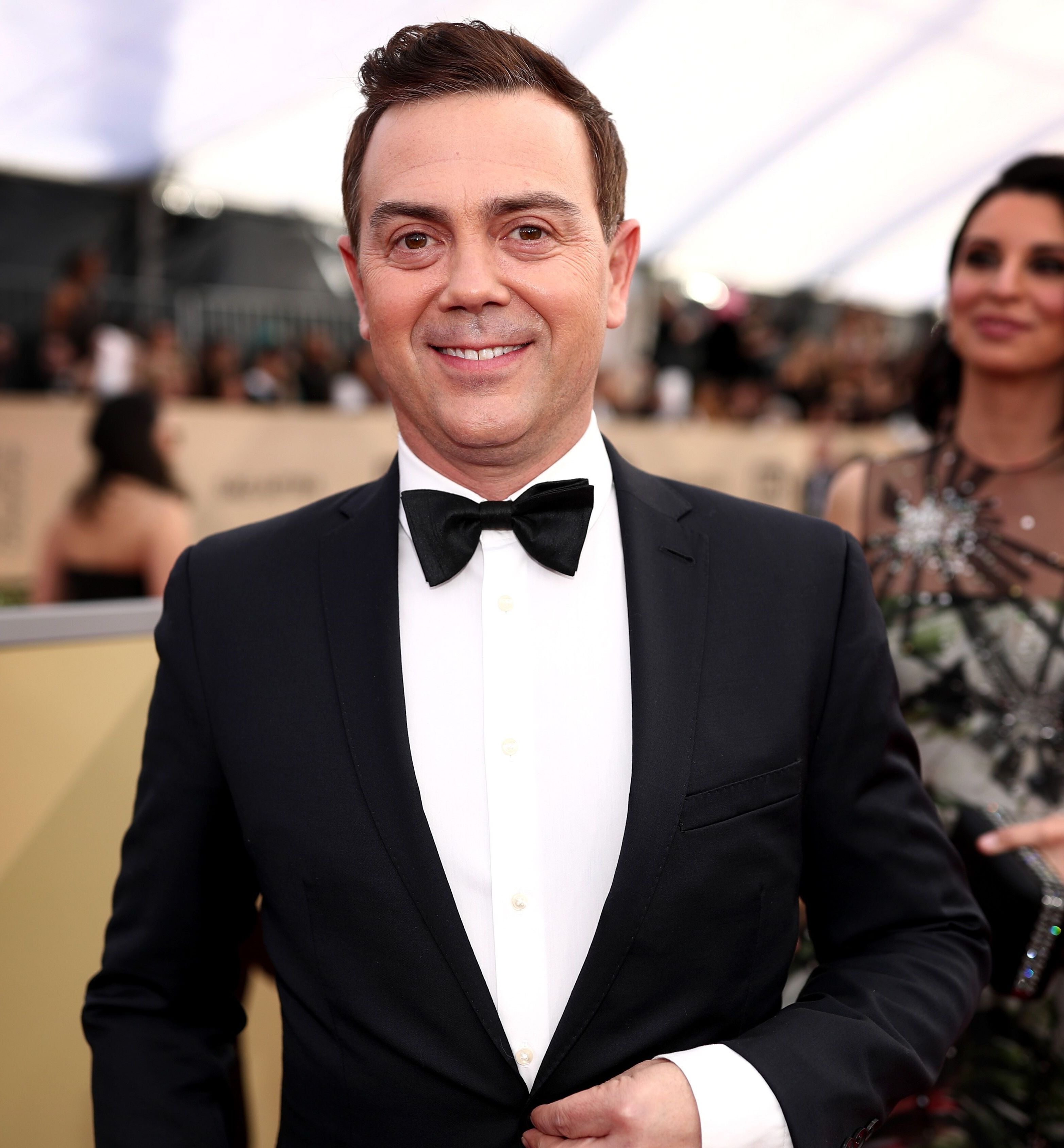 We are glad that Boyle is happy with Genevieve in the show. In real life, Joe Lo Trugilo is as happy as his character. He started dating his wife Beth Dover who is known by many for her role in Orange is the New Black back in 2010 and proposed to her 3 years after. Of course, she said yes!
A year after they got married. They threw a huge wedding, to which all the cast members of Brooklyn Nine-Nine were invited! Two years after this remarkable event, the couple became parents to a little boy Eli James. Both the parents love to share pictures of their one and only son on their social media. We must say that he looks really stylish and cute!
Kyra Sedgwick as Deputy Chief Madeline Wuntch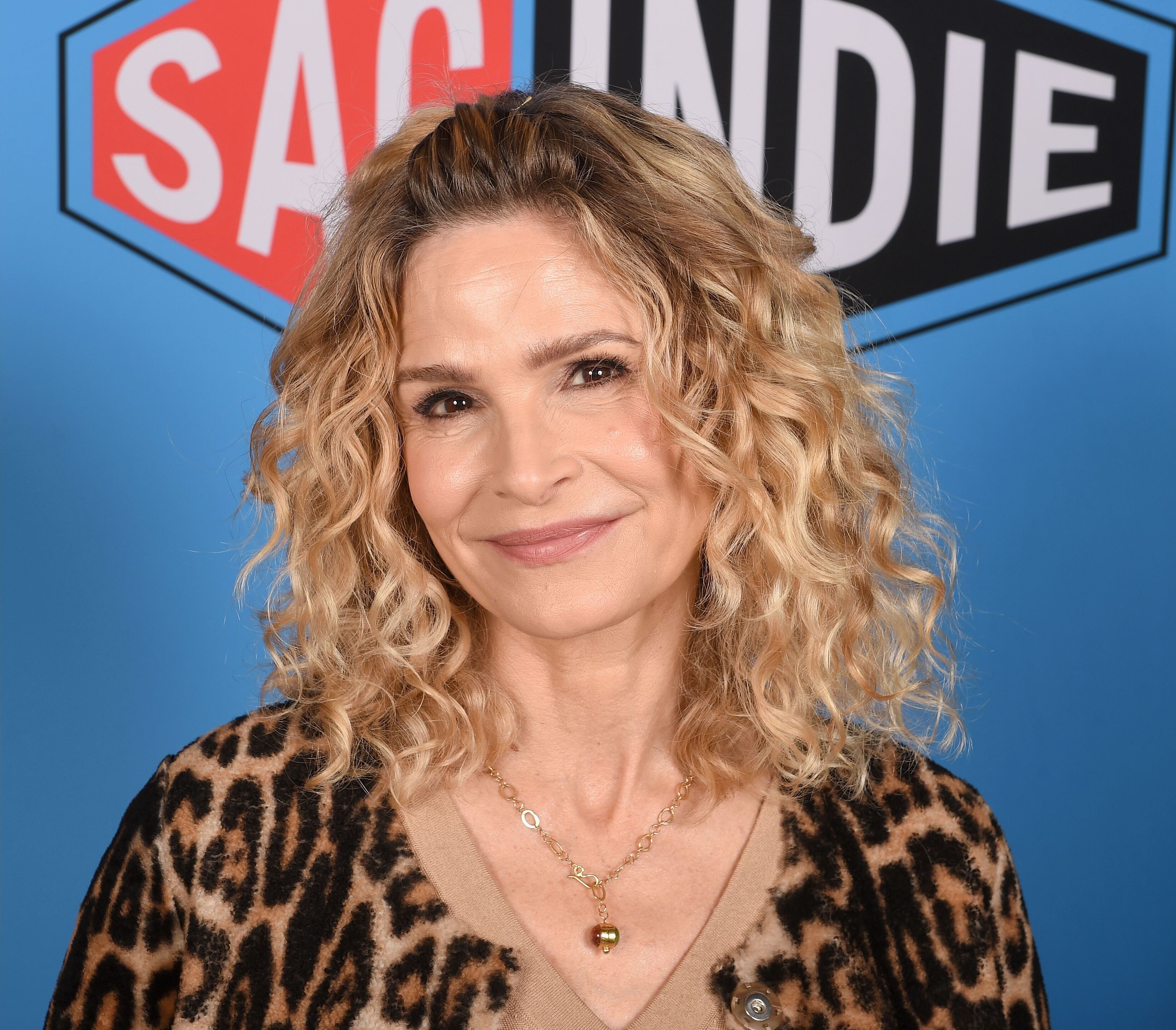 Even though Madeline was a guest role, having appeared in about 10 episodes, she's become one of our favorite characters. The love-hate relationship between Wuntch and Holt captured plenty of viewers.
It's difficult to believe that this woman has been happily married for 30 years! In real life, Sedgwick married Kevin Bacon in 1988, and the couple has two children together.
Bacon and Sedgwick are sure that admiration and mutual respect are the keys to longevity in their Hollywood marriage. 
But it doesn't mean that they didn't have their challenges. Kevin Bacon once revealed that at some point of his life he envied his more successful wife who was receiving award after award. But in 2010 Kevin Bacon finally got a Golden Globe for the Best Actor for his role in Taking Chance.
Chelsea Peretti as Gina Linetti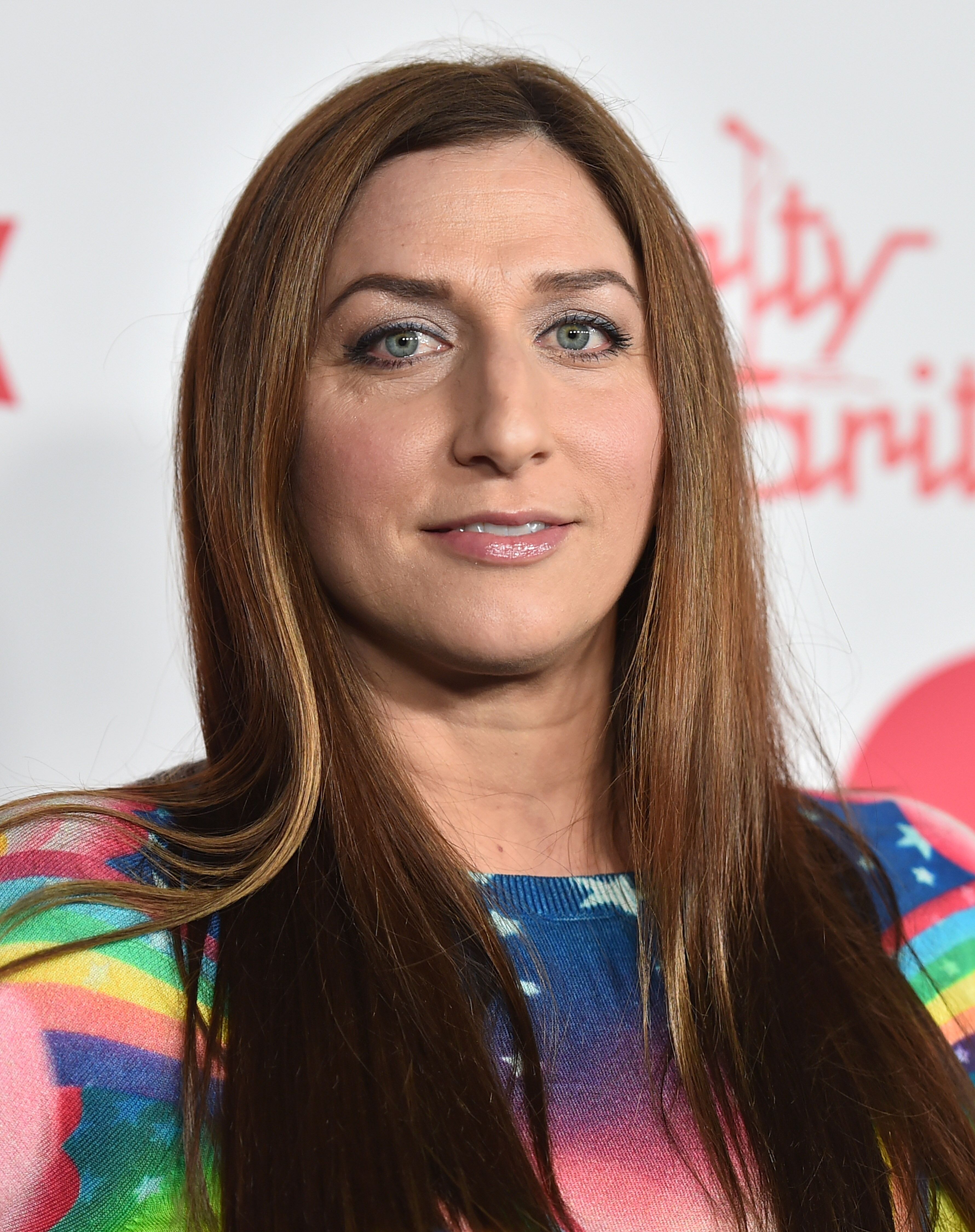 It's hard to think of a person who'd portray the role of the hilarious secretary Gina better than Chelsea Peretti. Surely, everyone agrees when we say Gina was hilarious and when the 6th season was marked with fewer appearances from the actress we were heartbroken.
Chelsea Peretti is married to the Oscar-winning director Jordan Peele, and it seems that her character, Gina would envy her. According to some sources, Chelsea was introduced to her husband by her colleague, Andy Samberg.
Another version that was actually announced by the actress herself is that the lovebirds met...on Twitter!
She said: "Me and Jordan also met on the Internet, on Twitter. He was very complimentary of the Web series I once did. We were gonna go to Sizzler on our first… Am I supposed to talk about the fact that we live together? [Laughs] Or should I pretend he's a business colleague?"
Despite their star status, the two got married at a closed and very intimate ceremony, with their dog as the only witness! Their daughter Enigma came into the world a year after that, and her parents are still protecting her from the paparazzi. The actress's pregnancy was written into the script and we totally support it - pregnant Gina was hilarious!
Andre Braugher as Capt. Ray Holt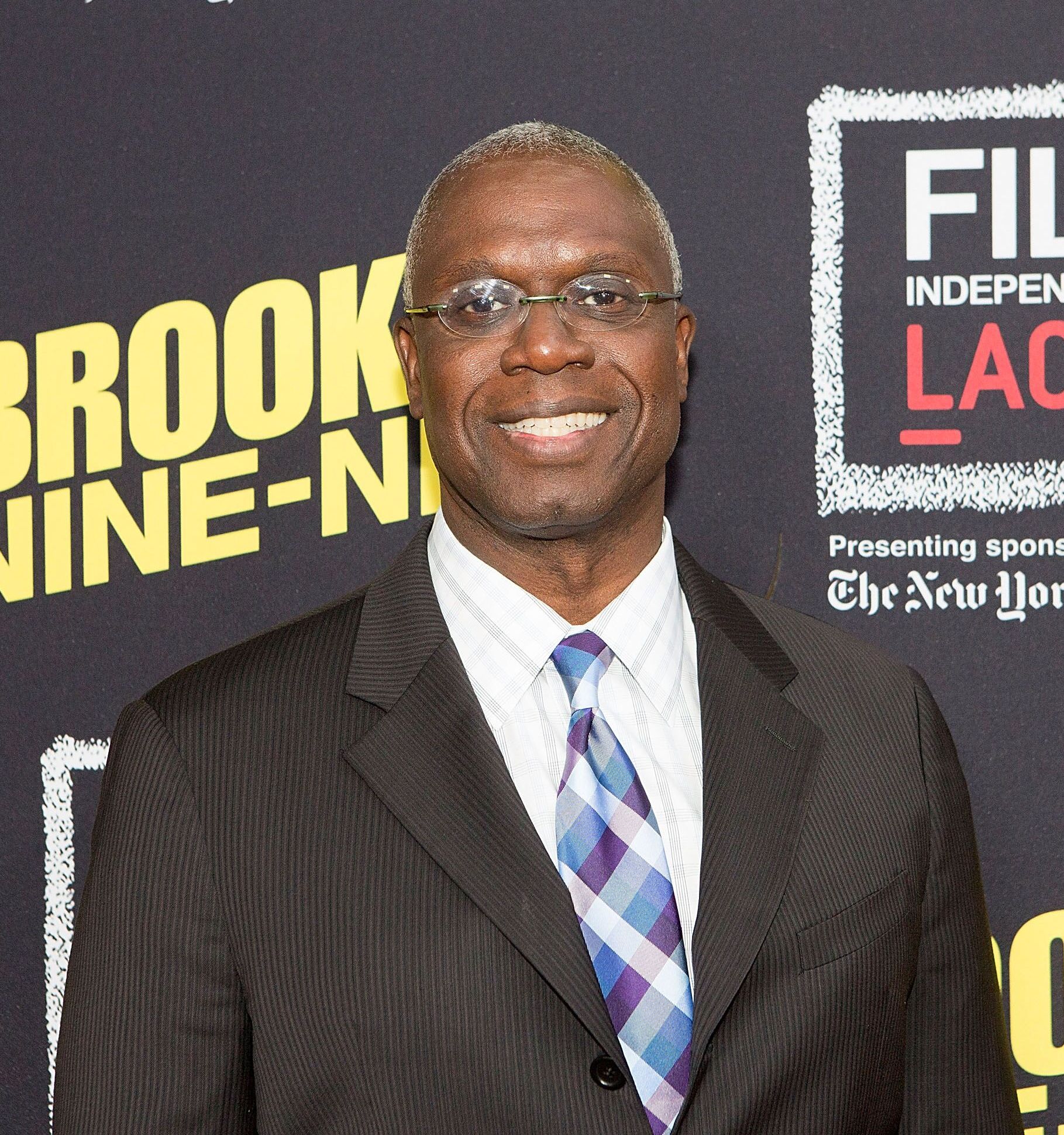 Turns out the Captain can smile too! It's hard to believe that this serious man is married in real life and raising three children! Off-screen, Braugher has been married to the actor-singer Ami Brabson for almost 20 years. Although filming of the show is done in Los Angeles, the actor flies home to the East Coast every weekend for family time. This is so sweet, right?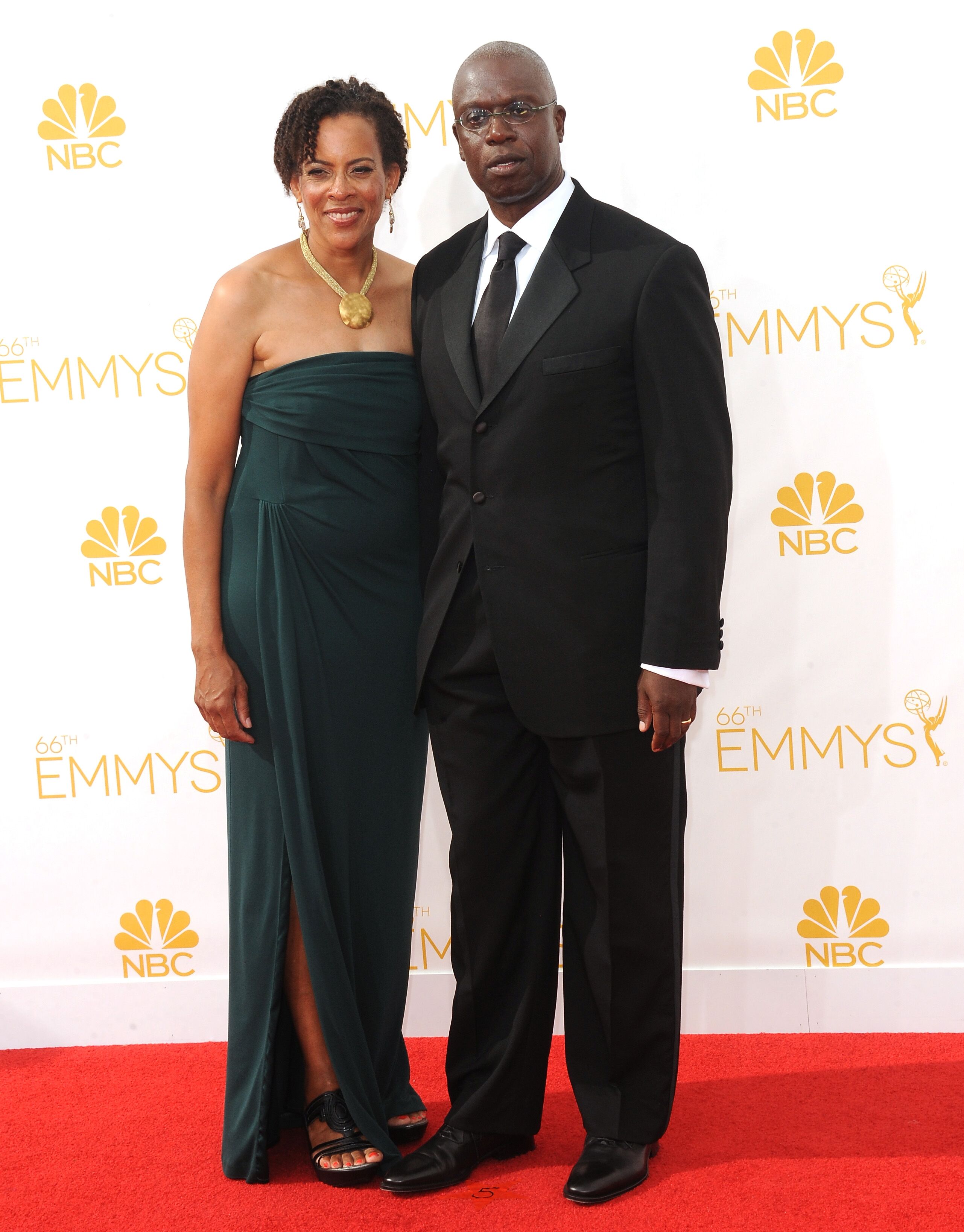 Just like in the show, Andre has also had to fight for what he believed in. He succeeded without the networking and he started at a time when parts for African-American actors were, as he put it, "few and far between. Period." His breakthrough came with his Emmy-winning lead role as police detective Frank Pembleton on the 1990s series Homicide: Life on the Street.
Before his remarkable role in Brooklyn 9-9, the actor starred mostly in serious movies and TV shows, so this role was unusual for him Andre Braugher wanted to try something new that would be different from what he used to do before. So he took up the role of a serious but hilarious policeman in a sitcom and we couldn't be happier about his decision to do it! 
Andy Samberg as Jake Peralta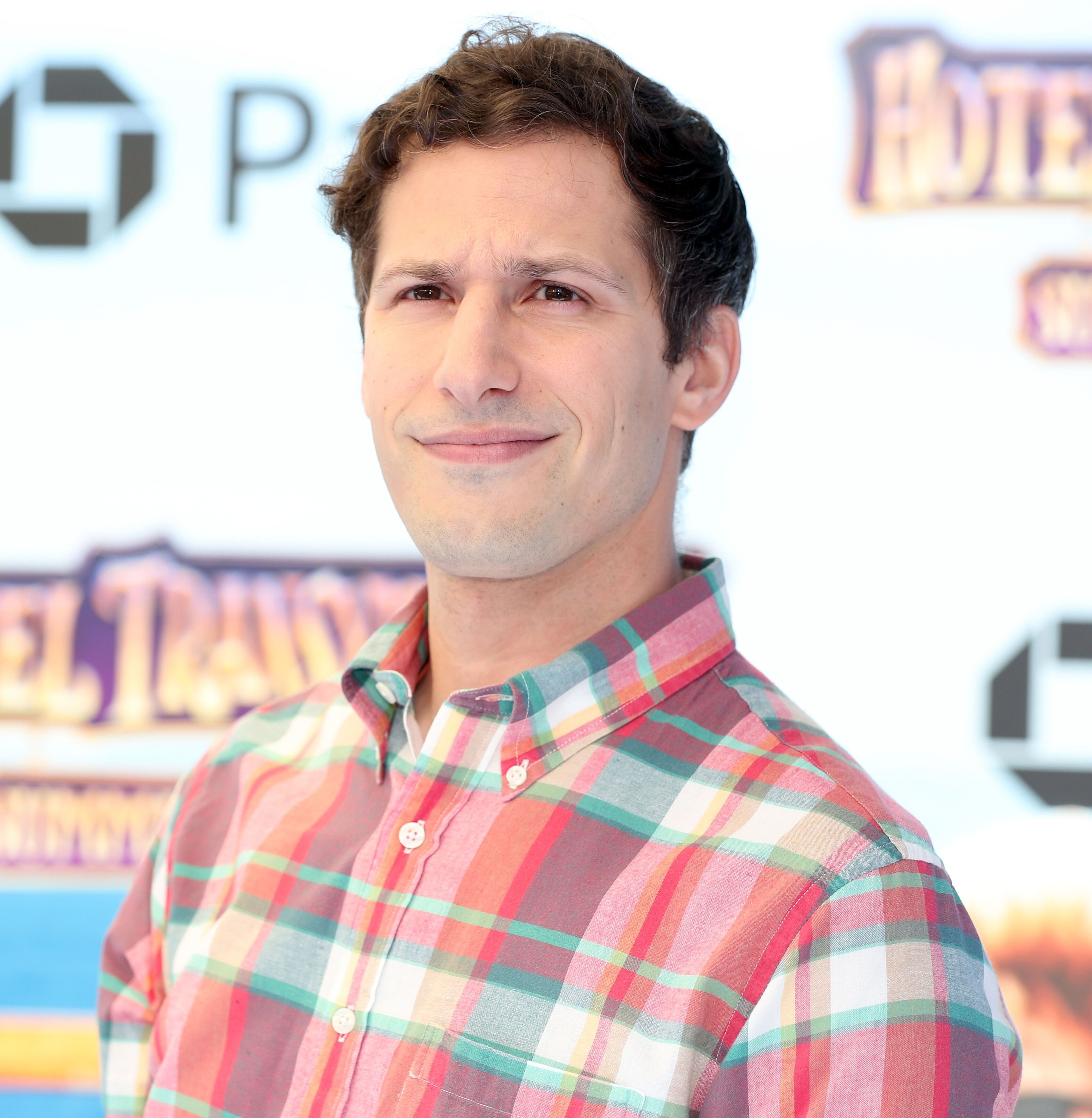 Honestly what's the 9-9 without Jake? Even though Peralta acts childish a lot of times, he's the soul of the force. His love story with Amy has become one of the most interesting and inspiring storylines in the show.
In real life, Andy Samberg is also happily married to a very talented musician, Joanna Newsom. In fact, Rolling Stone calls the California-native Newsom "the best-known harpist in American indie music."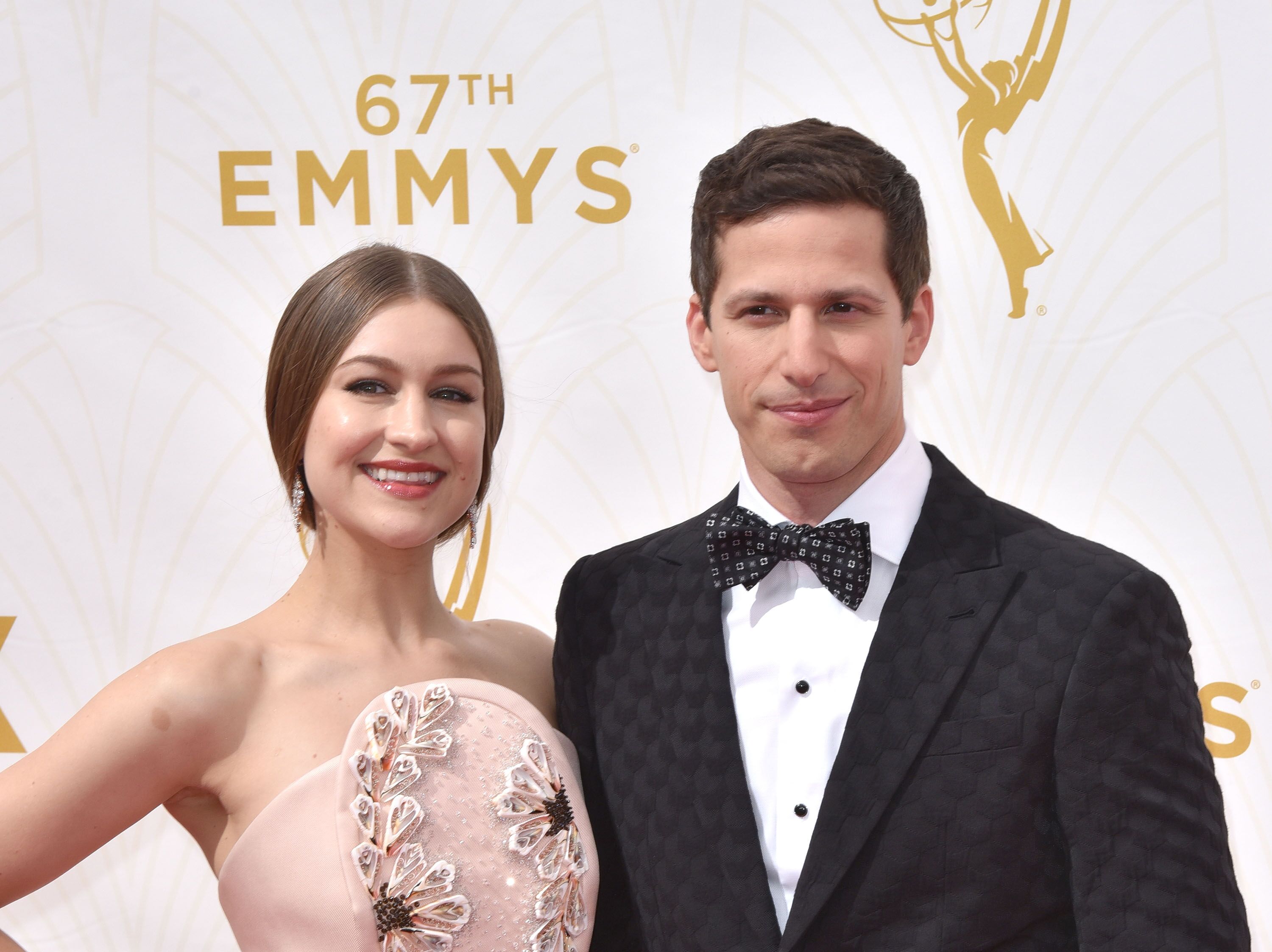 Andy and Joanna met all thanks to another SNL star. According to U.S. Weekly, Andy was already a huge fan of Joanna's music before meeting her and frequently went to her shows. A source told that he had "the biggest crush on her" from the start.
Andy Samberg is a known SNL star, and Joanna saw programs with him. When Joanna befriended SNL alum Fred Armisen through her label boss in 2008, the two were officially introduced to each other.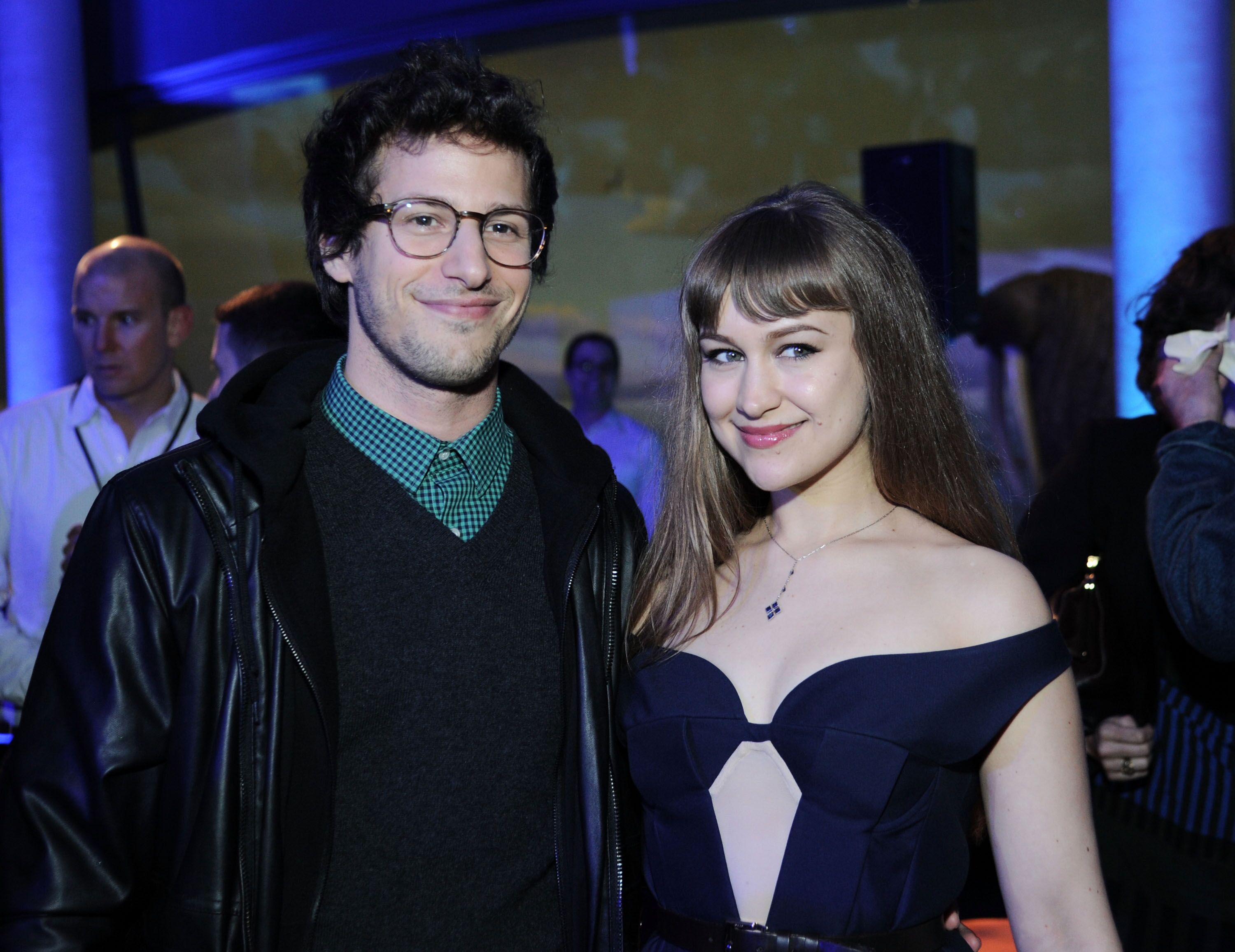 Five years after, they got married and now Andy simply admires his wife:
"Her work, for a lot of people, is really meaningful and she's brilliant in a way that I feel like almost no one else is," he explained. "It's such a specific kept space that only she occupies."
In few years, the couple announced they were soon to become parents to a little girl. They're in no rush to show their baby to the world and are enjoying their quiet family happiness.
Terry Crews as Terry Jeffords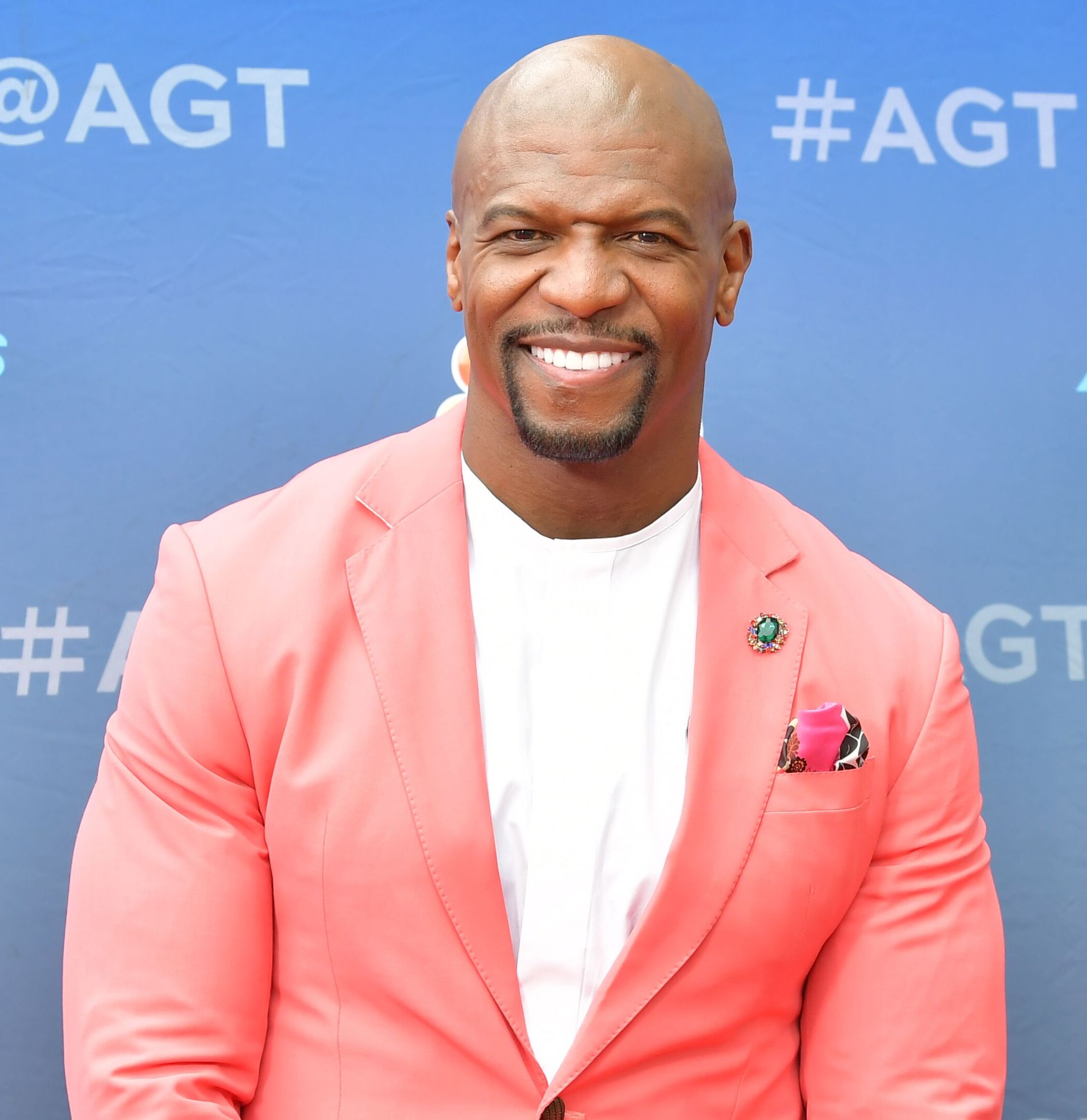 In the show, Terry is a strong kind man who's into his job and his family and is always ready to help out his friends when needed. Surprisingly, he's like that in real life too, and even has the same name!
Crews' real life is not all that different now, as the NFL-football-player-turned-actor is married to Rebecca King-Crews and the two have five kids. Despite a big family and a happy marriage, Terry had to fight his addiction to... watching adult movies.
In a series of videos he posted to Facebook under the heading "Dirty Little Secret," Crews explains how his addiction became progressively worse because he tried to keep it secret, even from his wife Rebecca.
"It really, really messed up my life in a lot of ways," he said. "I didn't tell anybody. It was my secret. Nobody knew. And that allowed it to grow…. By not telling people, it becomes more powerful. But when you put it out there in the open, just like I'm doing right now, it loses its power."
It was Rebecca who helped Terry handle this problem, as when the choice came to either his wife or his addiction, Terry had no doubts. The pair appeared on "Dr. Phil" in 2018 and Crews expressed his appreciation for his wife's steadfast belief in him.
"When someone knows you from the good all the way to the rottenest, dirtiest part of you, and loves you anyway, that's the rarity, that's where you want to be," Crews said on the show.
Dirk Blocker and Joel McKinnon Miller as Hitchcock and Scully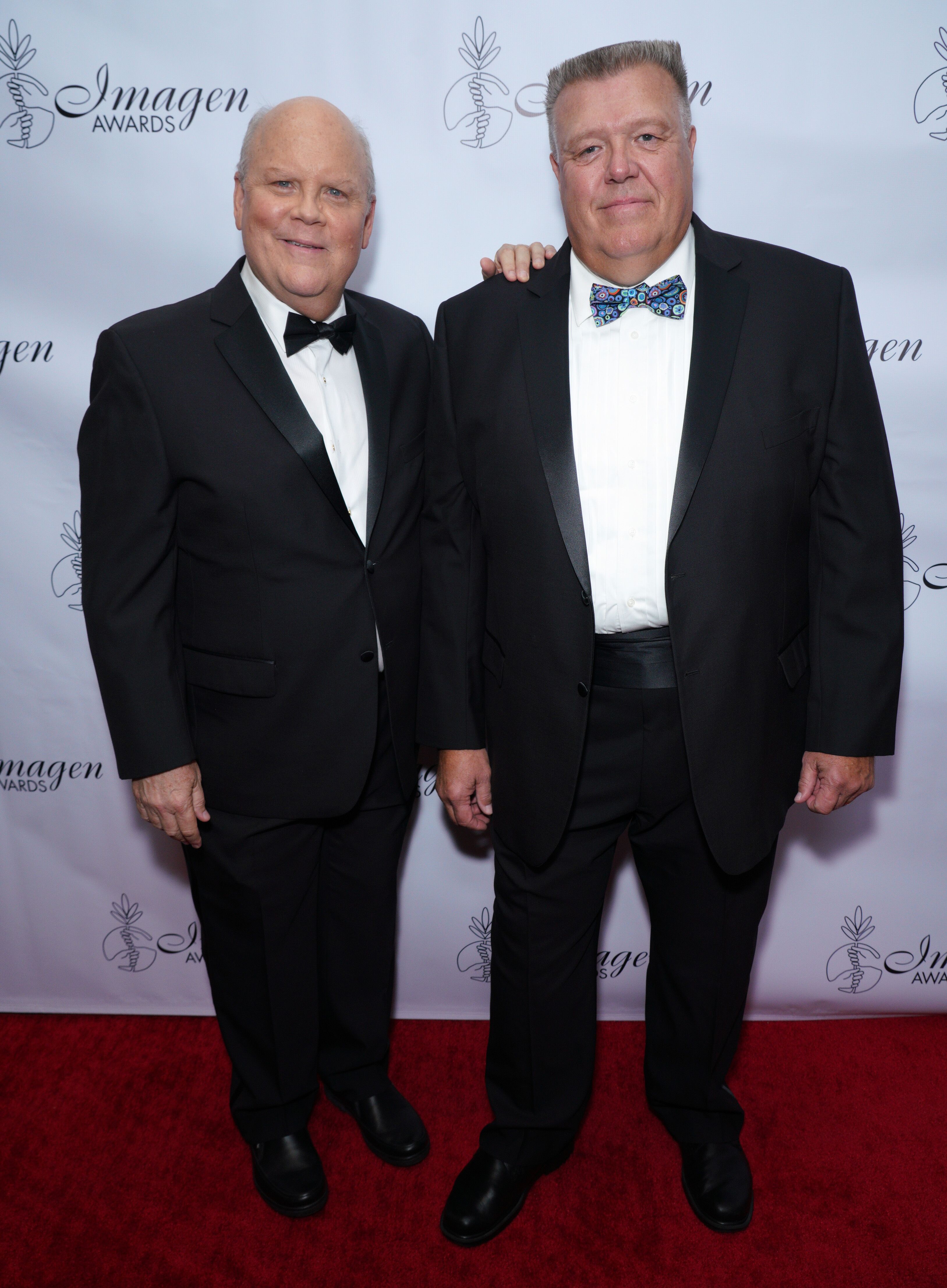 Although there are juicier love stories on Brooklyn Nine-Nine, the bromance between Hitchcock and Scully has quickly become another favorite part of the show for a lot of fans.
As one half of the 99's bumbling duo, Dirk Blocker does a good job in real life. The actor has been married to Danielle Aubuchon for almost 30 years. The couple is raising two kids.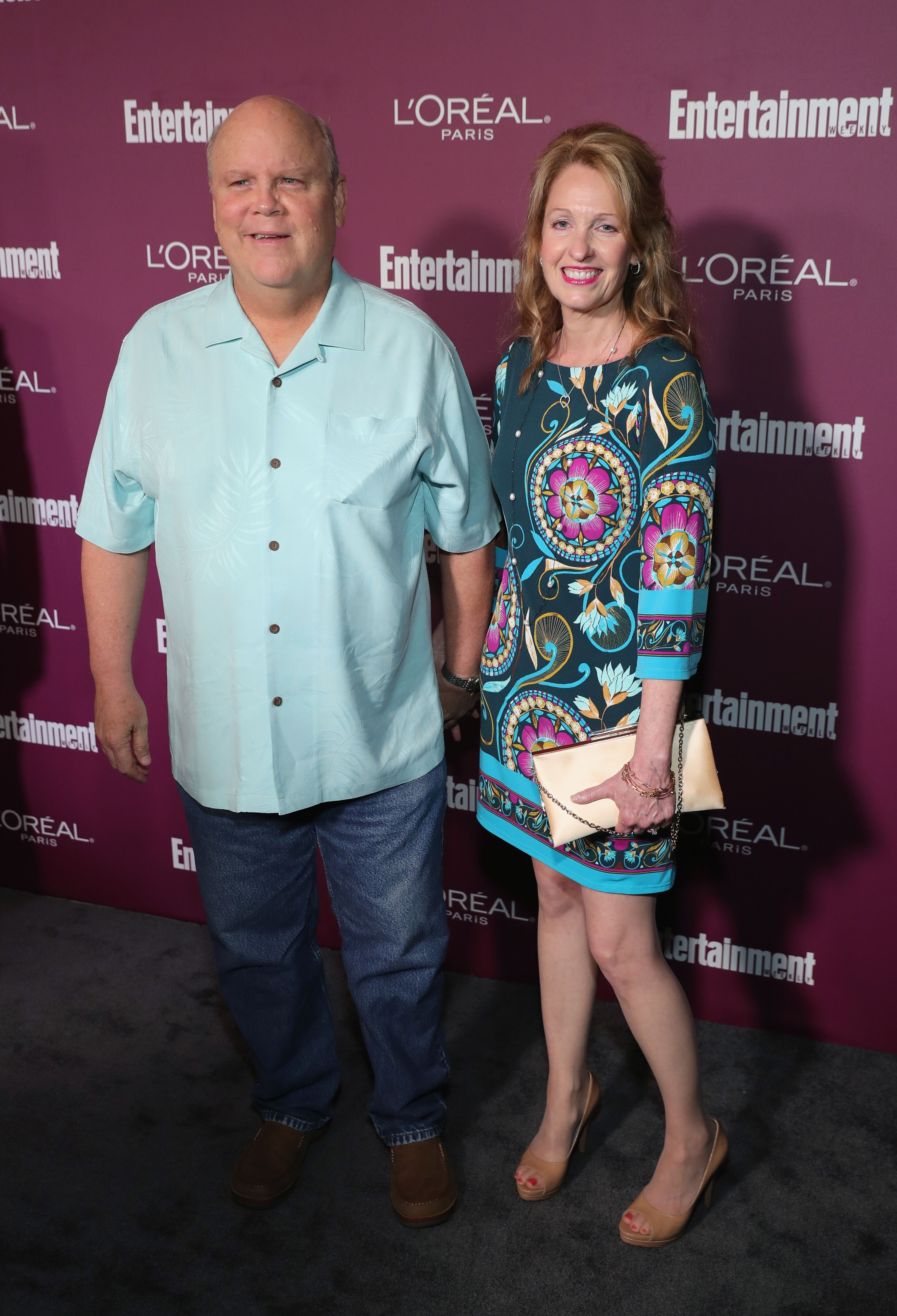 The two actors are aware of their special connection on the screen. Miller once commented on it to Paste magazine:
"Dirk and I have a rapport and a chemistry. We genuinely like each other."
In real life, Miller has great rapport and chemistry with his wife, Tamara McKinnon, and the couple have two children together. 
Who is your favorite Brooklyn Nine-Nine couple? Share in the comments!