The Masked Singer: Fan Theories
The Masked Singer is a new reality singing competition that's different from all others because all its contestants have to wear head-to-toe costumes and face masks. It adds so much more mystery to the show, doesn't it?
Is it true that the star of TBBT might be hiding behind one of the masks? Did Britney Spears really send her sister to the show? What is Beyonce's ex-partner trying to prove to her and what world-wide famous star might be hiding under the stuffed dog head?
The Identities We Know So Far
---
Let's start with those whose identities have already been revealed. It all started with Egg - John Weir, figure skater and fashion designer, then it was Ice Cream, who turned out to be a youtube streamer and professional gamer Ninja. The third one to be exposed was Panda, former professional boxer Laila Ali, and last week the Eagle was uncovered, and it was... Dr. Drew, the celebrity doctor!
Read on to learn about all the clues fans have had so far about the show!
Tree
---
Let's just say it - Tree is an amazing singer! There have been plenty of guesses and arguments on the Internet, but Paula Abdul's fans immediately recognized their favorite star! They claim the timbre of their voice is very much similar to Paula's, plus Tree wears so many shades of purple, which is the singer's favorite color.
Paula's beauty mark on a cheek is her trademark, and now look at Tree, it has the beautymark in the exact same place... well, if it was a face.
Moreover, the silver on her costume might have been inspired by her appearance at the Billboard music awards. And finally, the last argument is that Abdul is opening her residency in Vegas on Oct, 22, and her appearance on the show could've been a well-planned campaign before the great start. So, we think that Tree is a pop-legend Paula Abdul. What do you think?
Thingamajig
---
His performance of the Rainbow song made Nicole Scherzinger cry. Who was able to do that?
Well, there are some opinions on that too, and the fans are sure that Thingamajig with the angelic voice of a Broadway singer, singer, and comedian who became famous after the improvisational show. Whose Line is it Anyway? Wayne Brady! First of all, many recognized his voice. Then, Wayne really was on Brodway in Kinky Boots and in Chicago version of Hamilton.
Moreover, Thingamajig's suit is the exact same copy of Monty Hall's suit, who, as sources report, "passed the Let's Make a Deal baton to Wayne back in 2009."
Moreover, the huge stuffed head has sunglasses on it, and as we know Brady loves sunglasses! Now, let's take a look at his profile description on Instagram: "I make stuff up and sang." Ok, now, Twitter: "Guy who makes stuff up, pretends to be other people and sings." Isn't that a huge hint? We think Thingamajig really is Wayne Brady!
Skeleton
---
Make sure you're sitting down now. Many people on the Internet were sure that it's Tim Burton's in the Skeleton costume! They thought that the character clearly showed the director's aesthetics, but would he really participate in such a show? We aren't entirely sure. Of course, now we know that he's not Tim Burton.
Skeleton said: "I finally get that spotlight all to myself.", which gave us another clue that he used to be a part of a team before.
We now know that the Skeleton is Paul Shaffer - a Canadian singer, actor, comedian and multi-instrumentalist. After revealing his identity, Shaffer shared that he loved participating in the show. 
"What a great opportunity to be a part of this thing that was absolutely mystifying and blowing me away the first season," the musician said. 
And we certainly loved seeing him in the show, too! 
Rottweiler
---

"I'm here to be best in show, and my bark is just as big as my bite. I'm a total perfectionist and I'm going to work my tail off to earn your puppy love," that's what Rottweiler says about himself.
Yes, the hints are getting more obscure in season 2. However, fans think that the stuffed dog head may belong to a famous singer.
This particular singer recently ended his residency in Vegas and is thinking of joining The Voice UK, so that means he's got some free time.
He is also known to love dogs and reminds people of a cute dog himself. It's Robbie Williams! Yes, he is a top singer, but the show is quite popular, so why not?
Penguin
---
Penguin told a sad story about people who used to say she wasn't enough, and fans thought it was Tamar Braxton. Think about it. She says "I might be as cold as ice, but I'm bringing the heat" and The Heat is the name of the singer's third album. It actually made sense, but Penguin's identity was revealed and we learned that we were mistaken.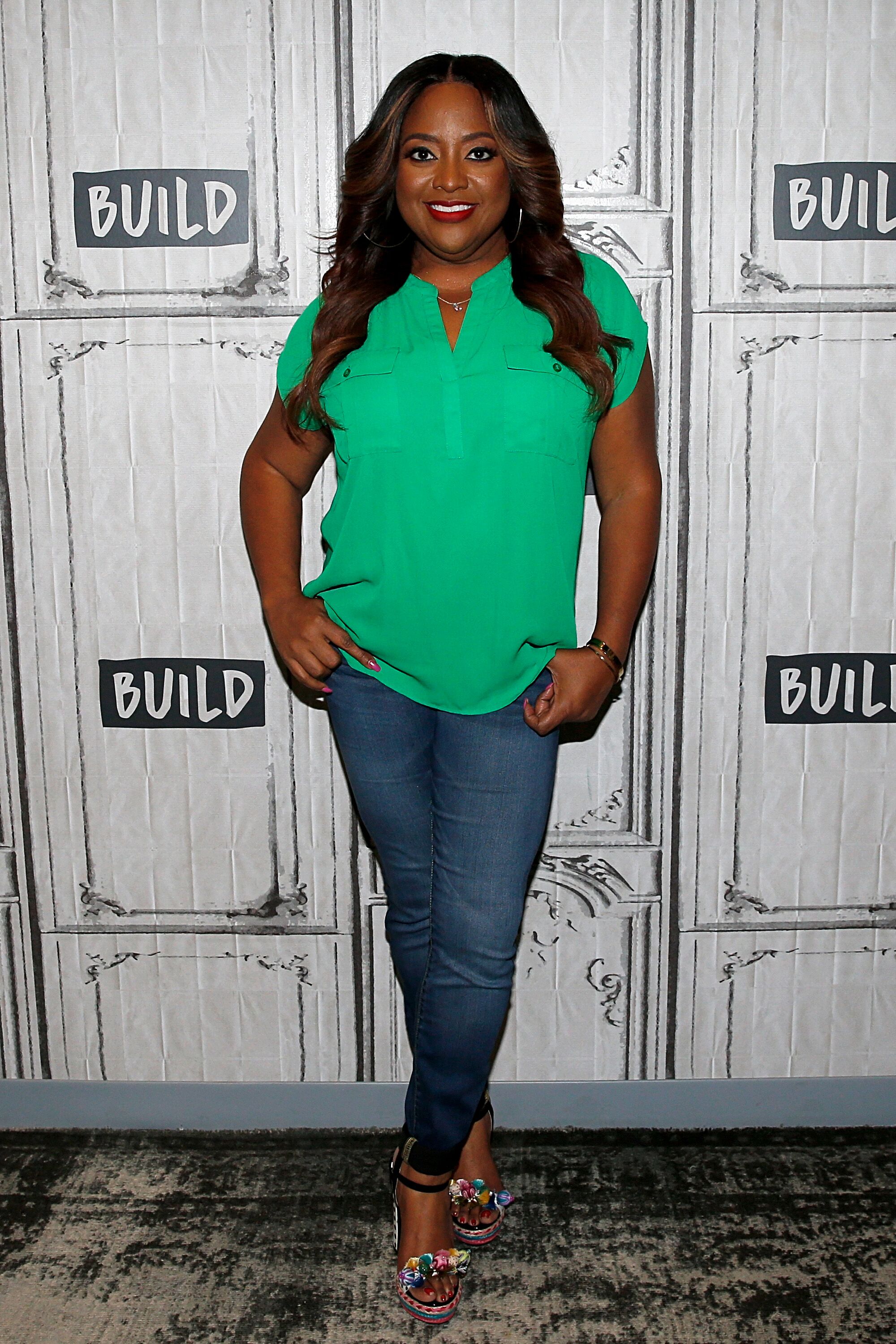 The identity of Penguin is... Sherri Shepherd, actress, comedian, and TV personality. After she was sent home away from the show, Sherri shared with the audience:
"Singing is not my forte. I thought I was gonna pass out every single time on the stage, but I did it and I feel really good. I feel like, gosh, I can do anything."
Maybe singing isn't her strongest skill, but we certainly loved her on the show! 
Leopard
---
Kim Kardashian! Michelle Obama! Which one? Many think one of America's most famous women are hiding behind the Leopard mask!
But what do we know about Leopard? She's been "spotted with the President." Then, as the host said, her costume has been designed to hide her "natural silhouette." A number of guesses followed! But who could it be? Both Kim and Michelle totally fit the description! But according to the most popular guess, it's Omarosa Manigault hiding behind the mask.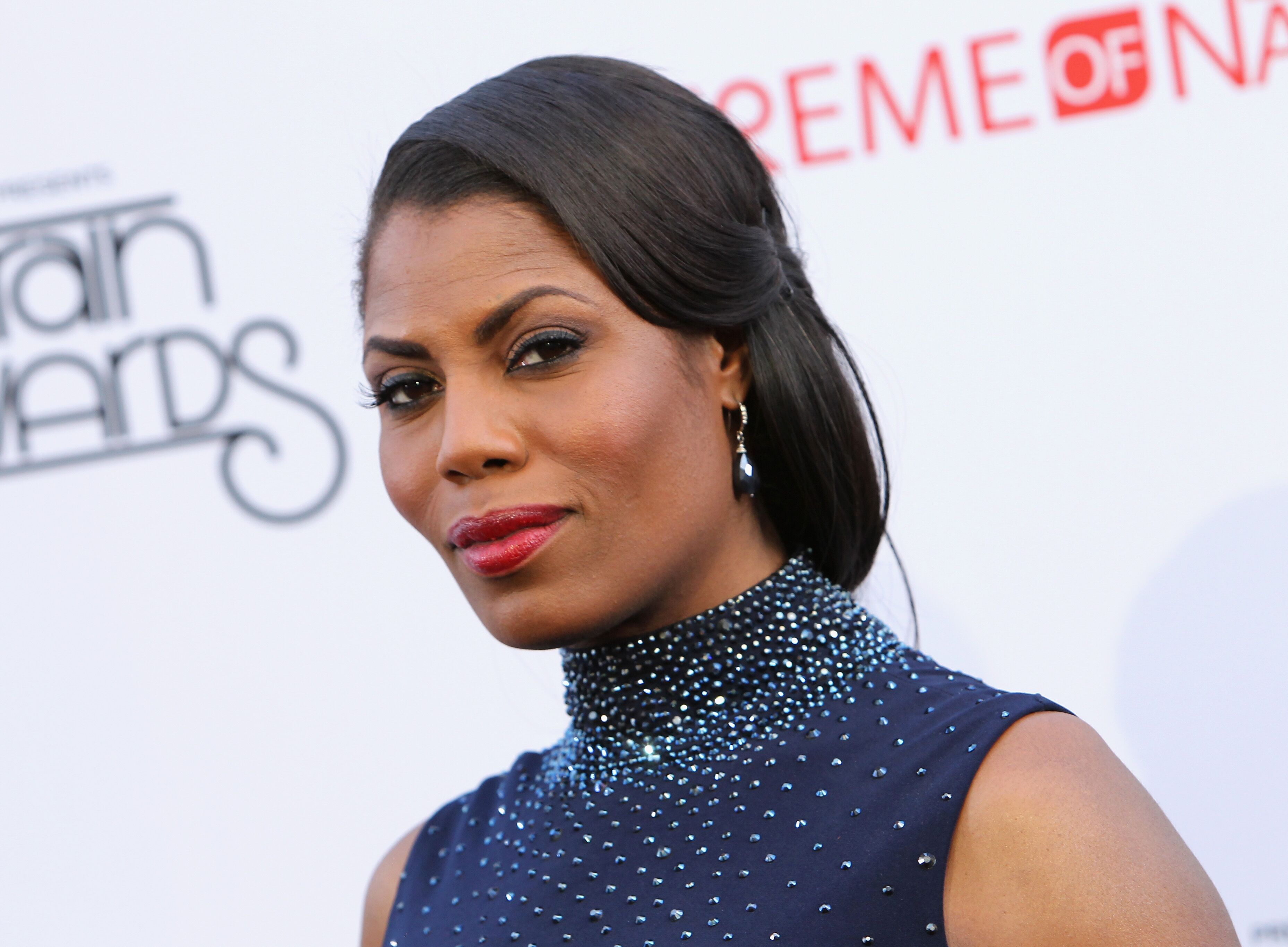 Yes, a politician and a passionate lover of reality shows really does know the President, makes regular appearances on TV and has a great body. Even the security guards remind us of the secret service! She's never been squeamish about any TV shows and loves getting attention. We do think the leopard is Omarosa. Do you have any other ideas? Let us know!
Ladybug
---

"After a lifetime of drama, I could really use a little love and a lot of luck, now after years of spinning my wheels, the chance to be anonymous makes me feel like I've already won a prize," that's how Ladybug introduced herself, hinting at coming from a famous family.
The Internet is full of hunches! Many bet it's Britney's sister, Jamie Lynn Spears, hiding behind the mask. A lot of people didn't know she could sing as well as her famous sister.
But, as we now know, it was a mistake and Ladybug is no other than Kelly Osbourne herself! Now we certainly understand the words she said while still under the mask:
"Being born into the limelight, the media was always keeping up with every piece of gossip and family feud."
The life of Ozzy Osbourne's daughter couldn't be any different, so wearing Ladybug's costume was a gulp of fresh air for her.
Fox
---
What were we told about this participant of the most mysterious show in the world? That it's someone smart, strategic, and... he's a superhero! Well, there is a singer among the superheroes, who can totally fit the description. Can you guess who we're talking about? It's Jeremy Renner!
Yes, everybody knows he portrayed Hawkeye in MCU, but what does it have to do with the fox?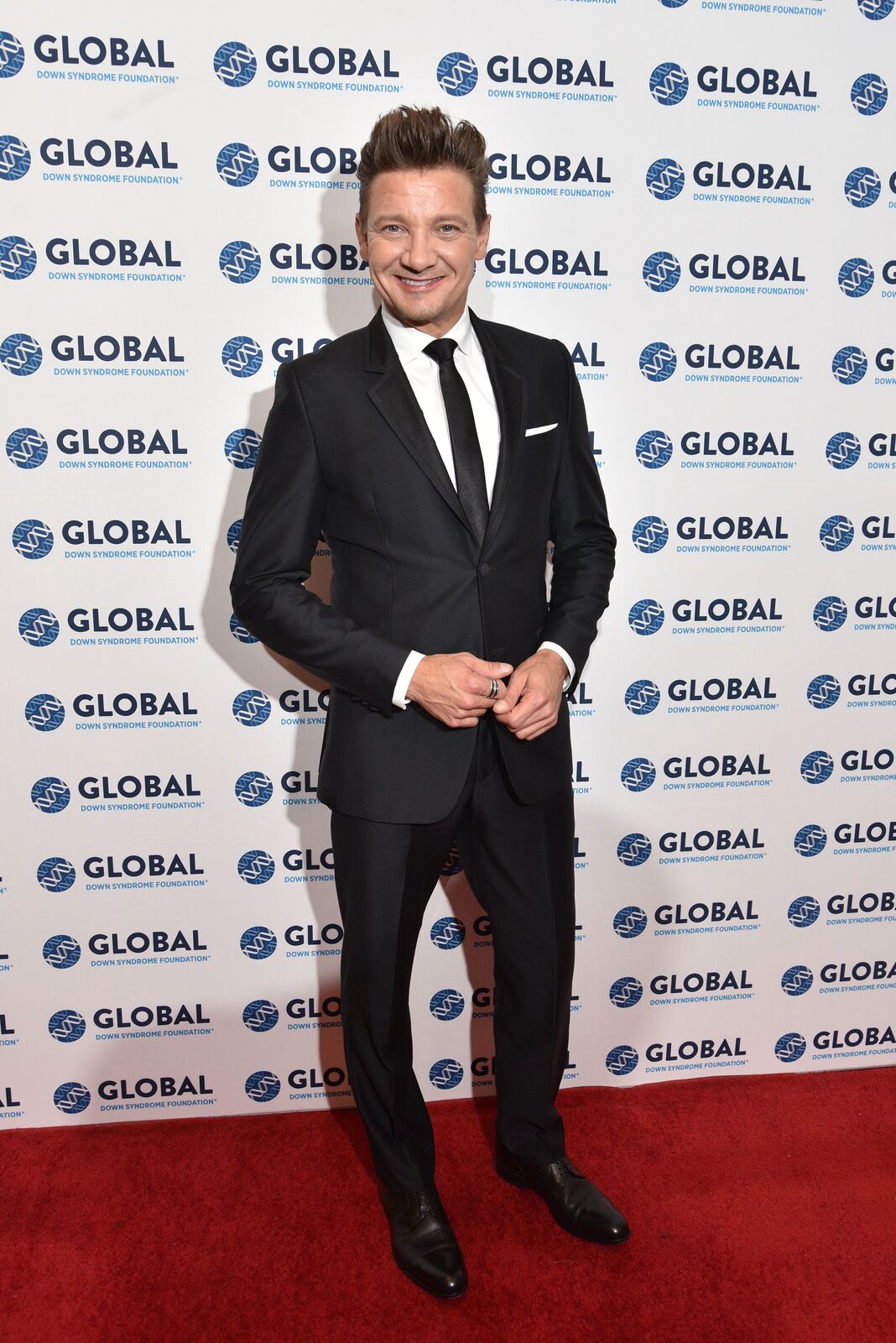 Well, what if we told you Renner is currently the voiceover actor for a fox in an upcoming cartoon called Arctic Dogs? The movie will air on November 1, and the actor could really use the show as a promo-campaign. Besides, he really can sing! That's why our guess is that Fox is Jeremy Renner. What do you think about it? Share your guesses in the comments. 
Flower
---
We were shocked to find out people's guesses of who they think is behind the costume. There's a star who got famous thanks to the show Blossom, and that could explain the choice of costume. Also, in one of the presentation scenes, we can see the number 314 behind Flower's back, and that was the star's room number in another very famous TV show - The Big Bang Theory. Yes, we're talking about Mayim Bialik!
But now we know that it wasn't her. Flower was revealed as Patti LaBelle - a singer and actress who is often called the "Godmother of Soul". Her solo career began back in 1976 and since then she gained fame and love of her fans. It was awesome to hear her voice again on the show and we will certainly miss seeing her elaborate costume on stage!
Flamingo
---
Just take a look at this Flamingo - all pink and fancy. "Taking a vacation from the tropical life," that's what the character says.
The fans think it might be... Adrienne Bailon Houghton. First of all, she's recently come back from her tropical vacation in Hawaii. Second of all, many recognized the timbre of the actress and the ex-frontwoman of The Cheetah Girls.
Finally, the color. Go to Adrienne's Instagram and you'll be surprised about how much pink there is! And even more, the star has a house in Malibu, and guess what's the city's symbol? Yes, a flamingo!
Are you convinced or do you have your own hunches? Let us know in the comments, but we'll stick to our guns, because it just HAS to be Adrienne Bailon Houghton
Butterfly
---
One of the most creative costumes arose a lot of assumptions about who's hiding behind the mask. On the Internet, many people are sure that it's Michelle Williams. No, not the actress, but the ex-Destiny's Child's member. Sources report: "Michelle is from Illinois, and the state insect there's a monarch butterfly." And this is just the first hunch. Many think the Butterfly's costume is a reference to Bee - Beyonce, her ex-girl group member.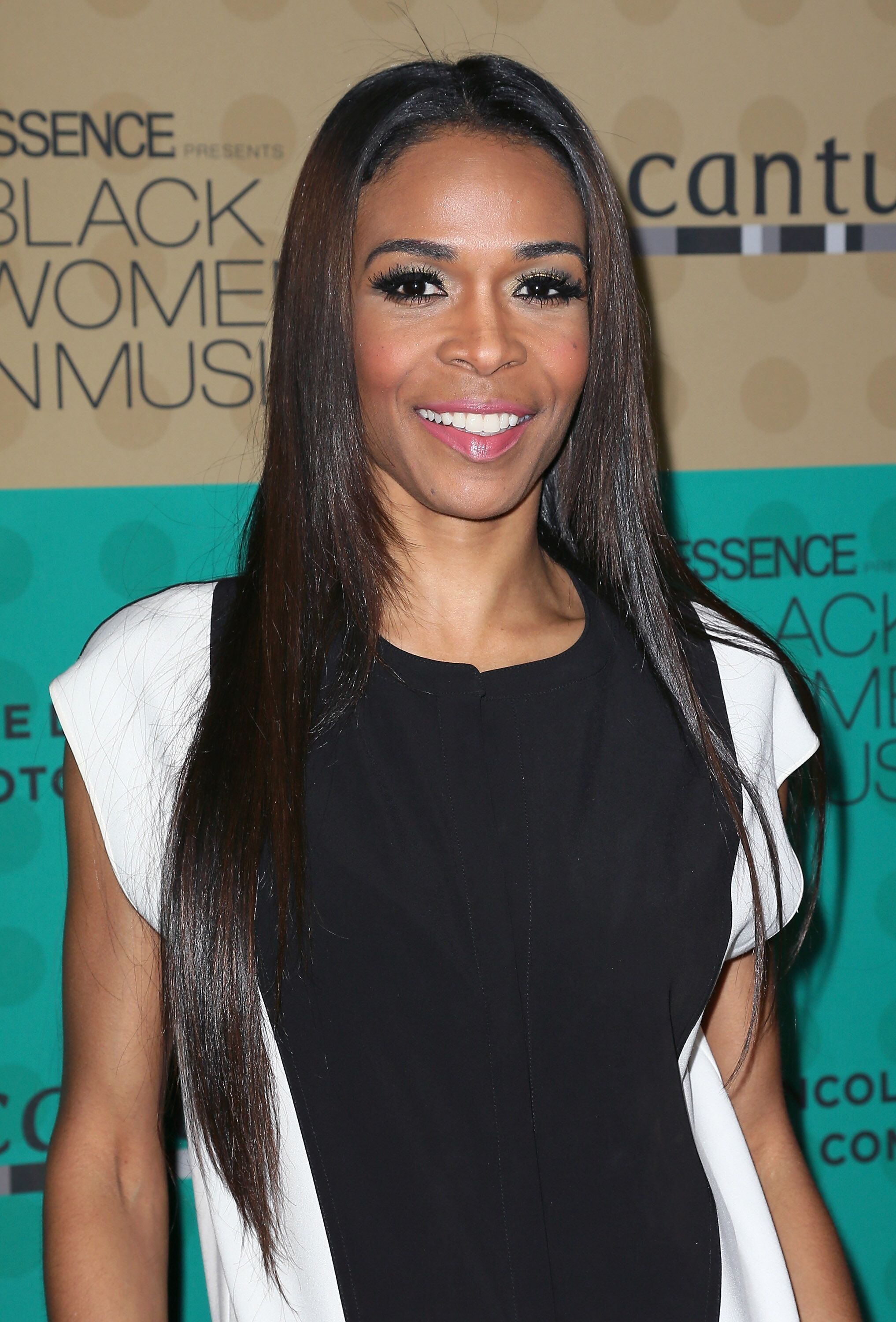 "I'm flying high and ready to shake up the competition," the participant says.
Well, the song Bridges by Destiny's Child has this line "See, you are young and flying high." Isn't it a clue? Also, Butterfly does mention falling, and real fans of early Beyonce remember how Michelle fell during the band's performance on television.
And now we know for sure that it was Michelle Williams hiding behind the Butterfly's mask!
Black Widow
---
Many fans have the same opinion regarding this contestant.
"You can guess my identity all you want, but I'm going to leave you hanging by a thread until the very end."
Yes, there was a show with the word "hanging" on her career path, and it was Hangin' with Mr. Cooper. Moreover, Black Widow is an incredible singer, and that's what this actress is famous for, too!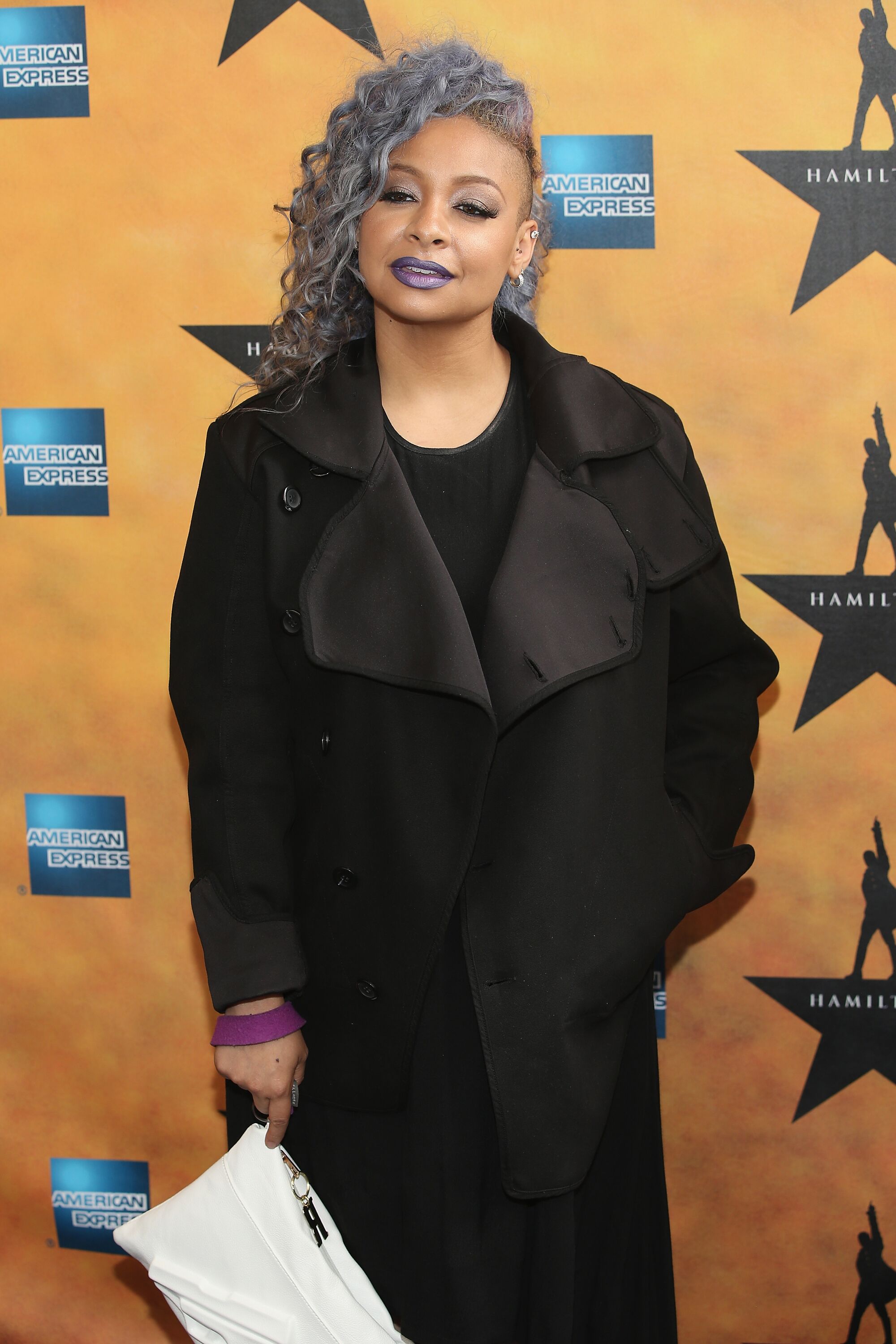 ---
The Internet is full of videos with her phenomenal vocals, and there have been quite a few music remarkable releases in her life. Again, many have recognized her voice. The Tarot cards from Black Widow's presentation and all the other evidence made the fans think that Black Widow is the star of Disney channel, Raven Symone! And fans were actually right - not long ago, Black Widow was revealed as Raven!