Celebs Who Don't Like Beyonce
It's easy to count the Beyonce Knowles' fans, but what about her haters? Since she's such a popular person, she must have at least a few of them. How many celebrities have crossed Beyonce's path? Is it true that the president of the United States is among them? Which iconic singers have trashed Queen Bey in their interviews?
Here's the list of the celebrities who apparently shaded the highest-paid black recording artist of all time.
'Destiny's Child' Sisters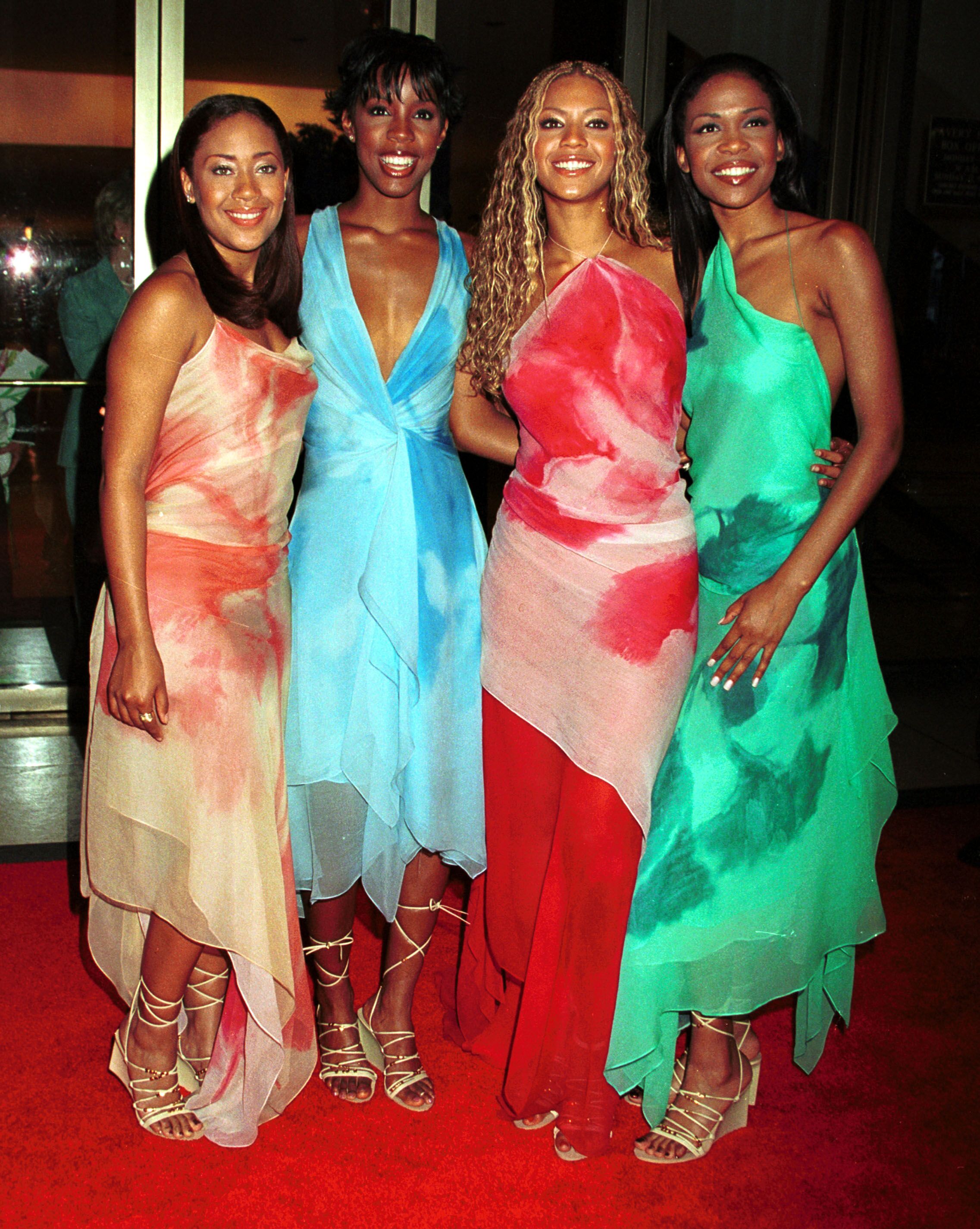 ---
Beyonce rose to fame as a part of the girl group 'Destiny's Child'. And while many fans remember the band as a trio, the original group members consisted of Beyoncé, Kelly Rowland, LeToya Luckett and LaTavia Roberson. They had been together from 1993, until LeToya left the band in 2000, followed by LaTavia pretty soon. The rumours were that Luckett and Roberson didn't get on well with their manager and Bey's father Mathew Knowles.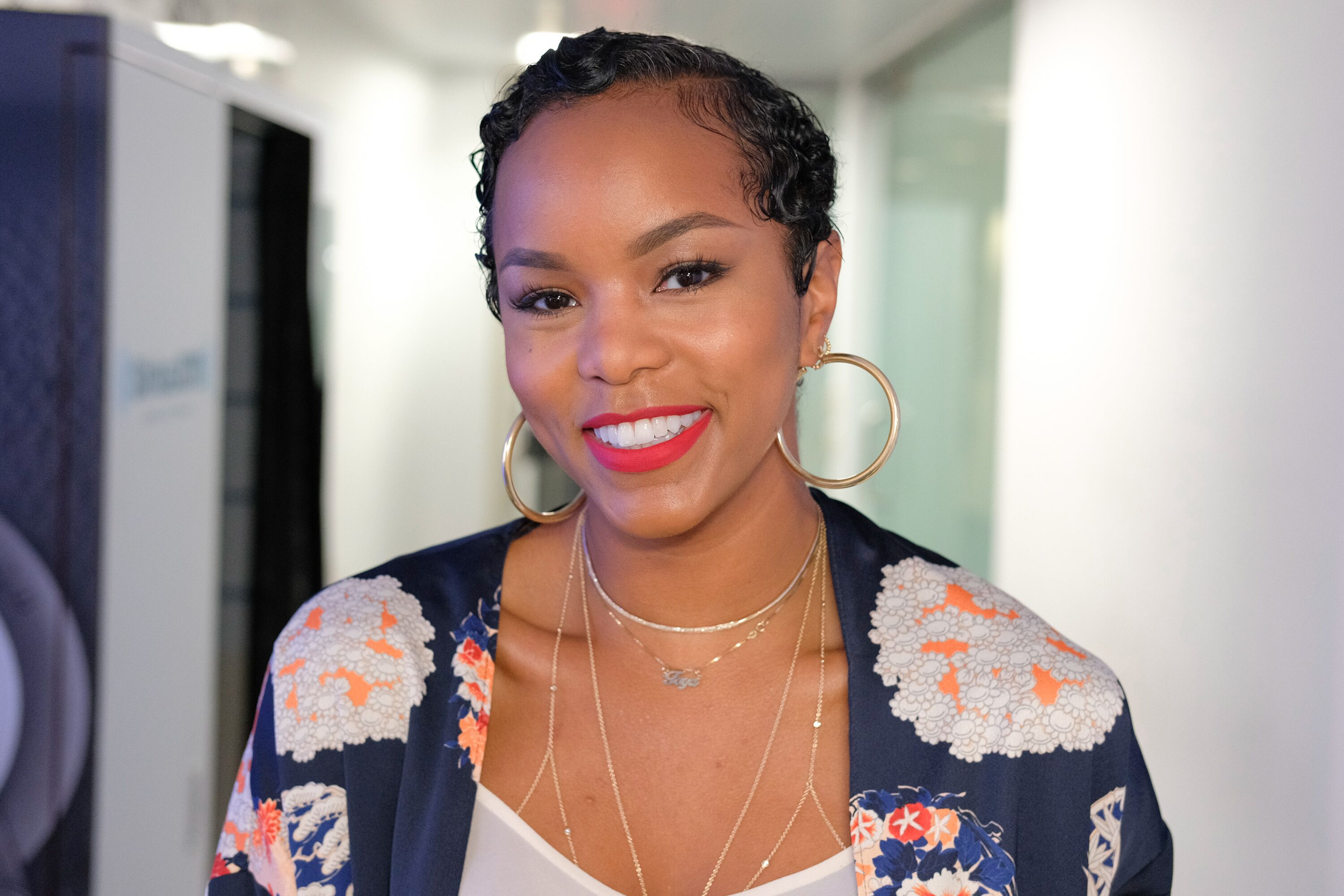 LeToya later revealed that she had been kicked out of the band! In a talk with her "T.I. & Tiny: Friends and Family Hustle" castmate Toya Wright she said:
"There was nothing at the time that I could do about it. Did it hurt? Absolutely. Because we were friends."
For LaTavia Roberson the departure from the group was also tough. "It was almost like a bad divorce," she told 'People' in 2016, and it even lead her into a depression.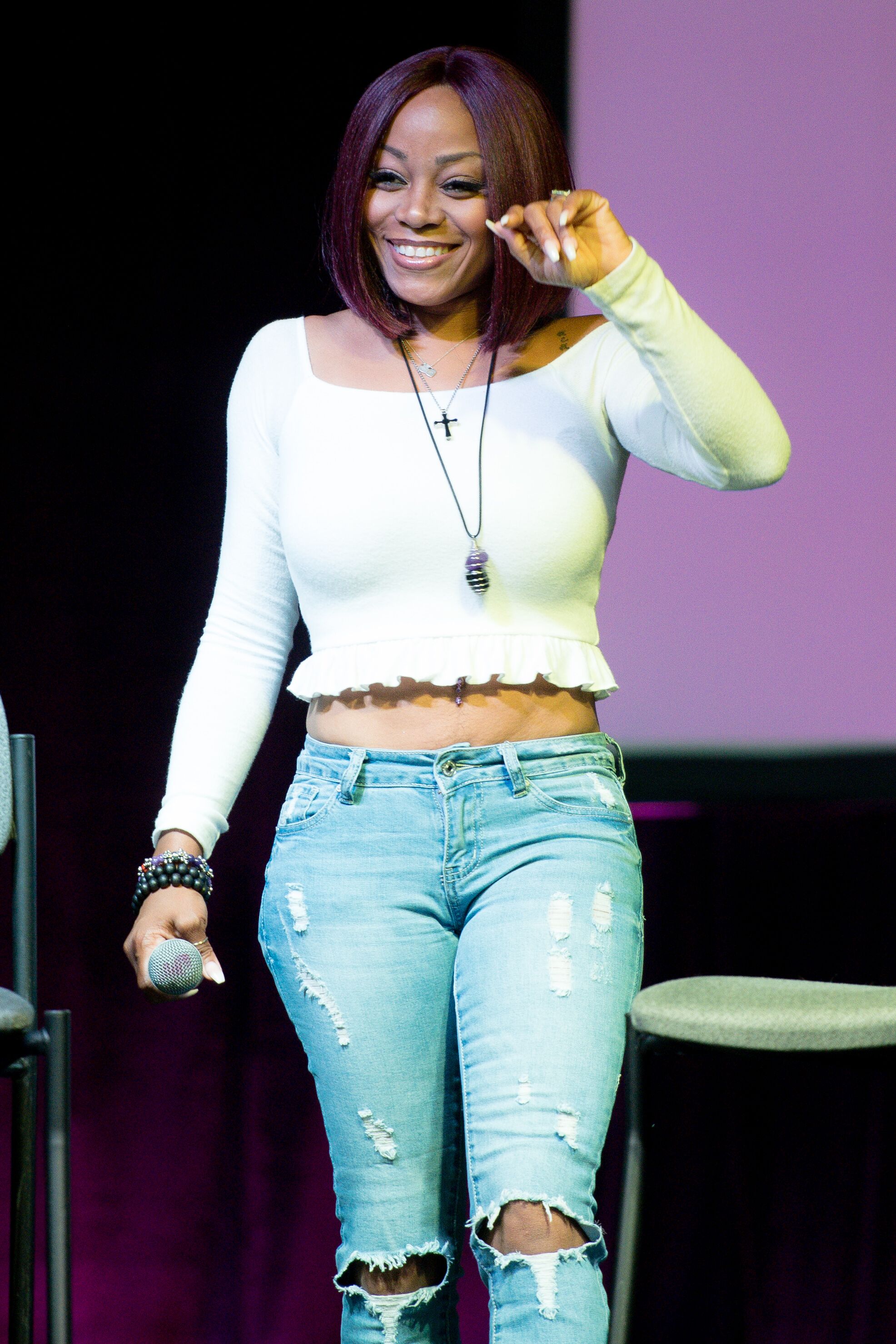 ---
Roberson says that it was especially difficult because of the way she found out about her dismissal.
"I hate even talking about it, and it's been 20 years... We saw the 'Say My Name' video on TV, and that's how I found out I was no longer in the group."
And though Luckett and Roberson never shaded Beyonce in regards of their nasty dismissal from the band, the communication between them fell off for two decades. However, now both LeToya and LaTavia admit that "the issue was never with the girls", but with the management.
Etta James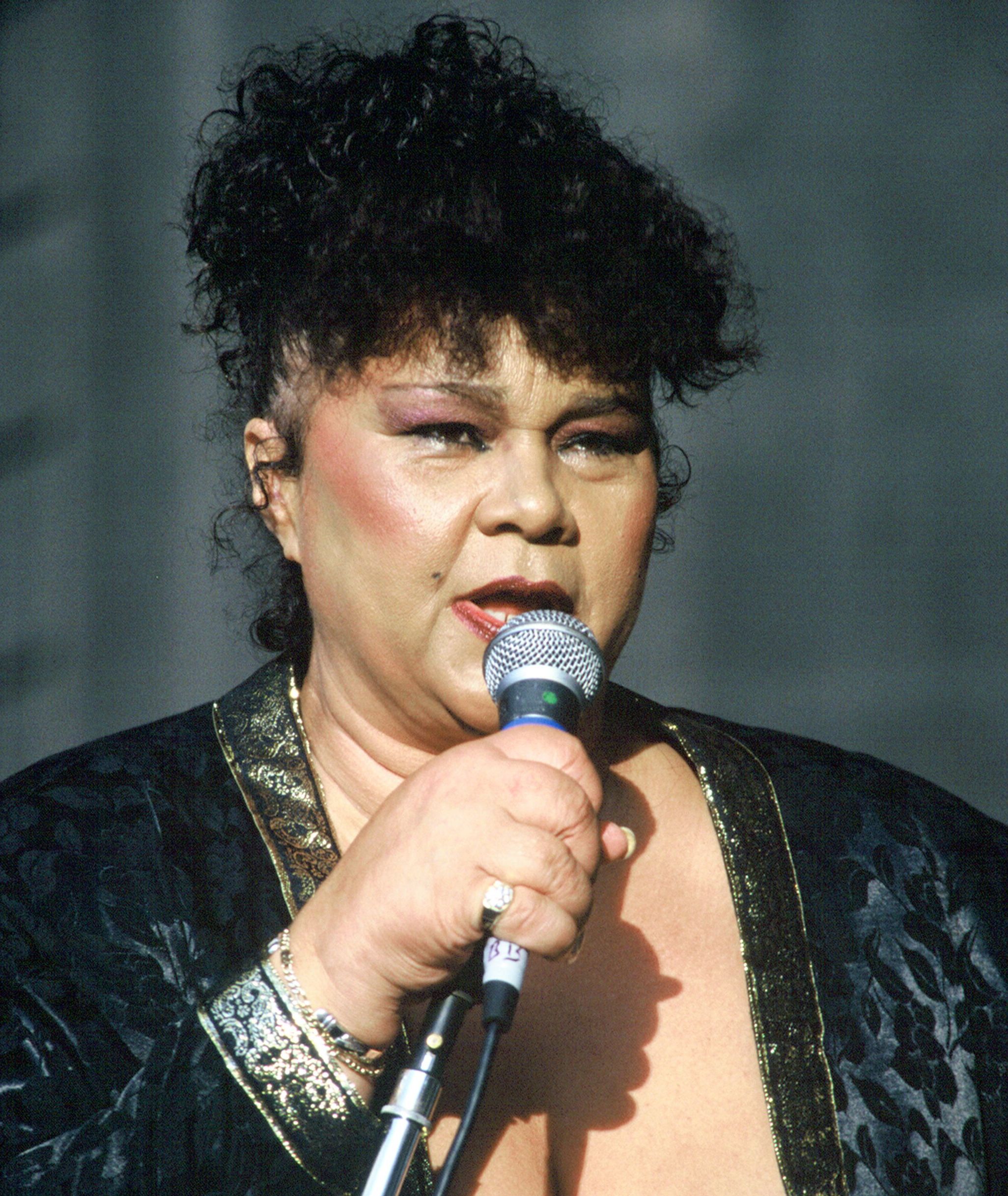 ---
Beyonce portrayed the soul legend Etta James in Cadillac Records. As a part of its soundtrack, she performed the song "At Last", which has been Etta's calling card for decades. James and Knowles even attended the Los Angeles premiere of the movie together, and Bey claimed that Etta loved her performance. At the time the legendary singer really did not say anything critical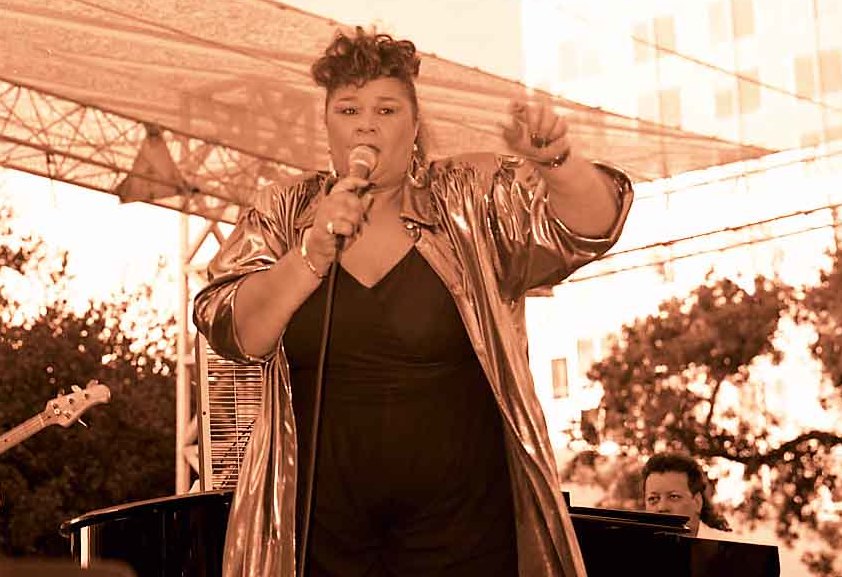 But things changed in January 2009, when Beyonce sang "At Last" at Barack Obama's inauguration ball. Etta James watched the show on TV and reportedly was not pleased with it. During her concert later that year, James, who sadly passed away in 2012, said: "The great Beyonce … I can't stand Beyonce." 
We wonder what changed her mind about the pop singer. 
Khia
---
The rapper, who is known for her hit "My Neck My Back", has been dissing Beyonce since 2013 at the least. She expressed her feelings in her tweets, accusing Bey of stealing and copying everyone. She even suggested that Knowles took her fan club name "BeeHive" from rapper and model Lil' Kim.
"I thought the "BeeHive" was @LilKim's team @Beyonce... Hmmmmm... you will never give up the stealing will you, sis..." Khia wrote.
Also, Khia is the first among those who question Beyonce's authorship: "MISS me with that "her product is original". I'll believe that when I can see that name on @ least "1" of her writing credits." In 2016 Khia went in on Bey again after her album 'Lemonade' and the video 'Sorry" were released.
---
Apart from being unoriginal, Khia also accused Knowles of making "black people look bad as hell". Bey's fans got enraged about Khia's comments, and of course, let her have a piece of their minds, too. Anyway, this online feud surely worked to Khia's advantage: she became a trending topic and used it for her promotion.
Azealia Banks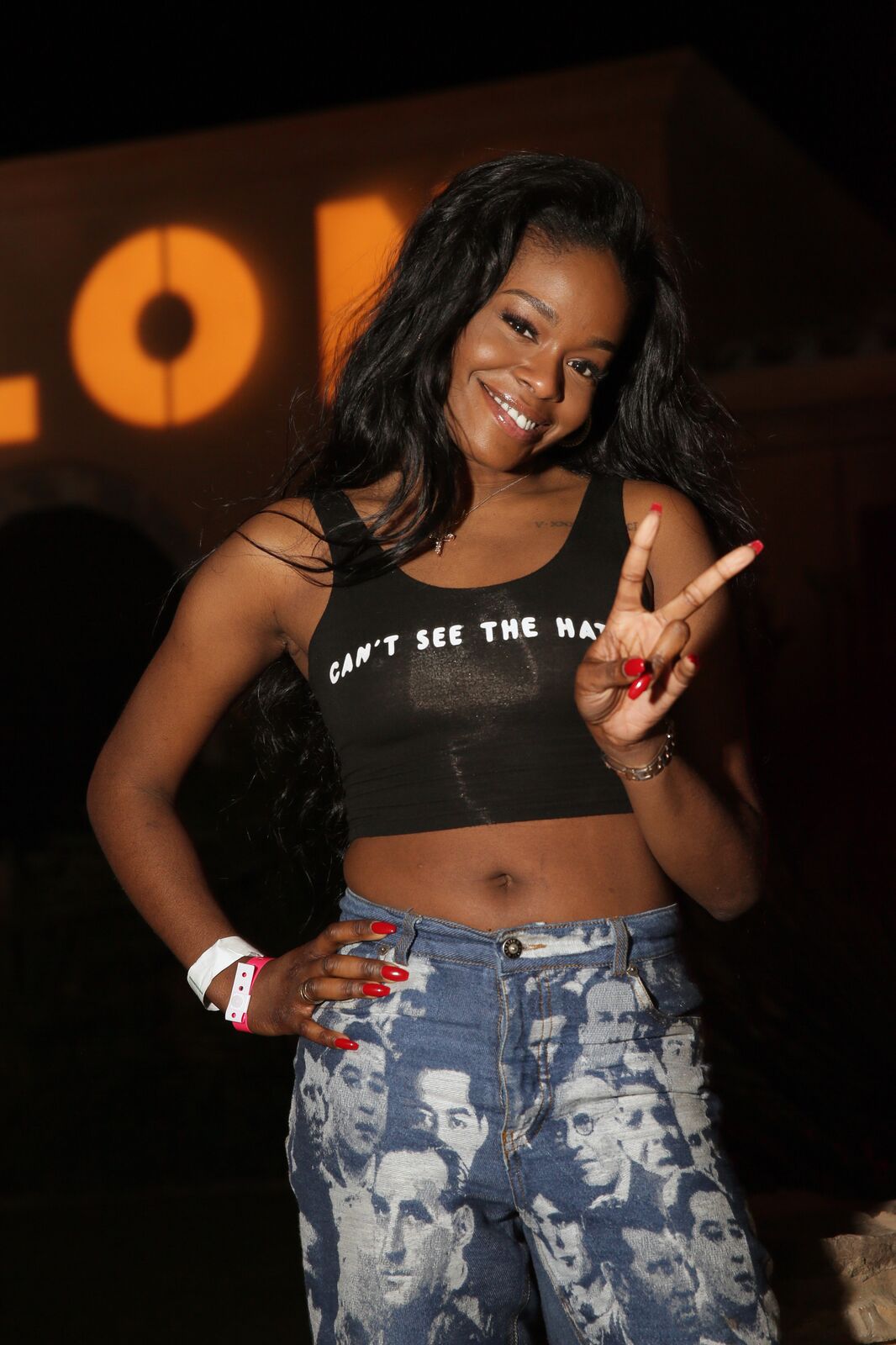 Yet another person who is generous with her harsh words for Queen Bey is a rapper Azealia Banks. In her Instagram posts, she also accuses Knowles of "always trying to steal from talented women". Among other things, she blames her for ripping off her choreography. The rapper made quite a few posts where she tells her thoughts about Beyonce's repertoire.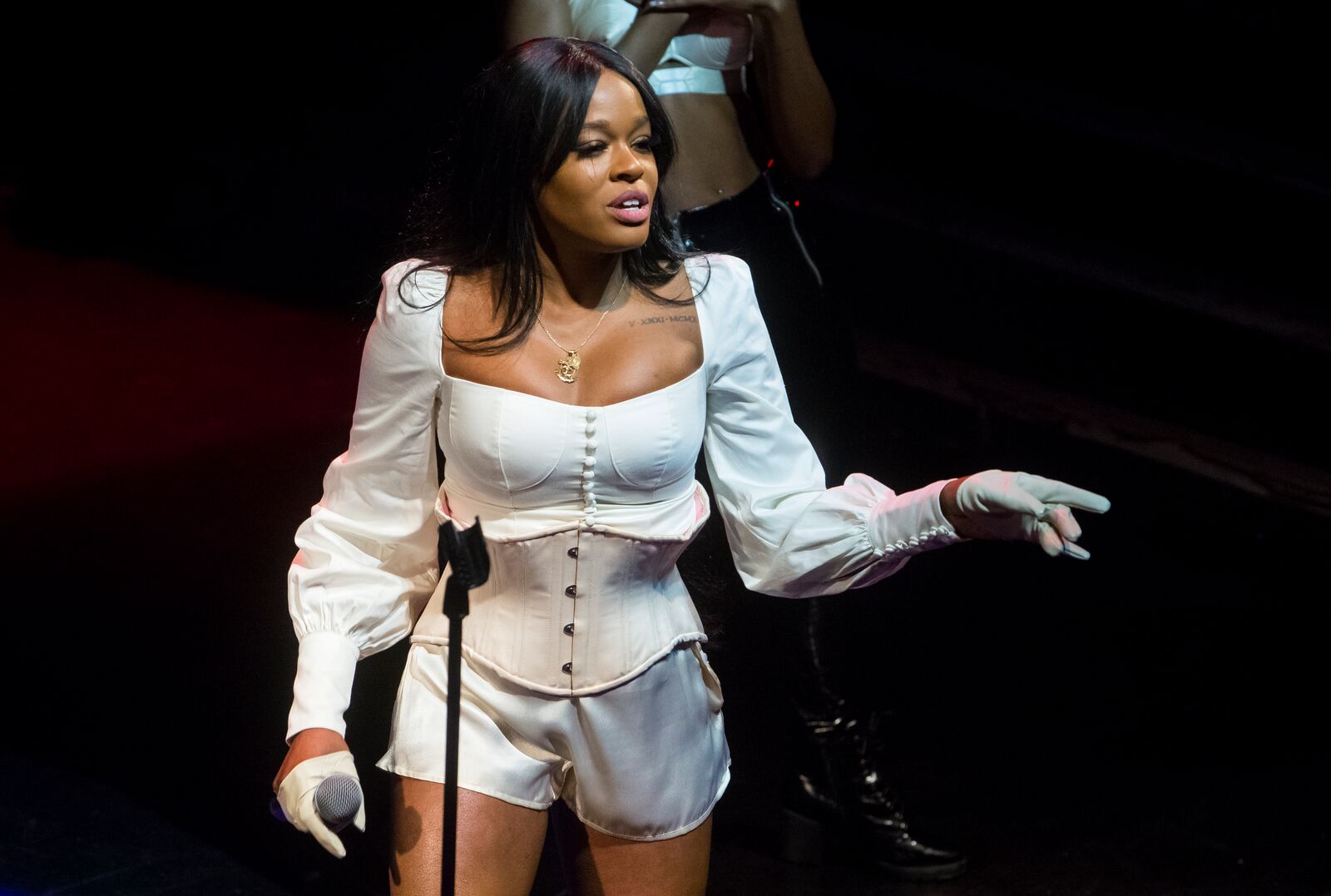 ---
In 2016, following the release of "Lemonade", Azealia tweeted about Beyonce saying that she's not an artist, but a "poacher", and that she didn't think Bey "was intelligent enough to come up with any of those ideas on her own". And these words sound just like the way Wendy Williams comments on the star. Let's see what she tells about the famous singer! 
Wendy Williams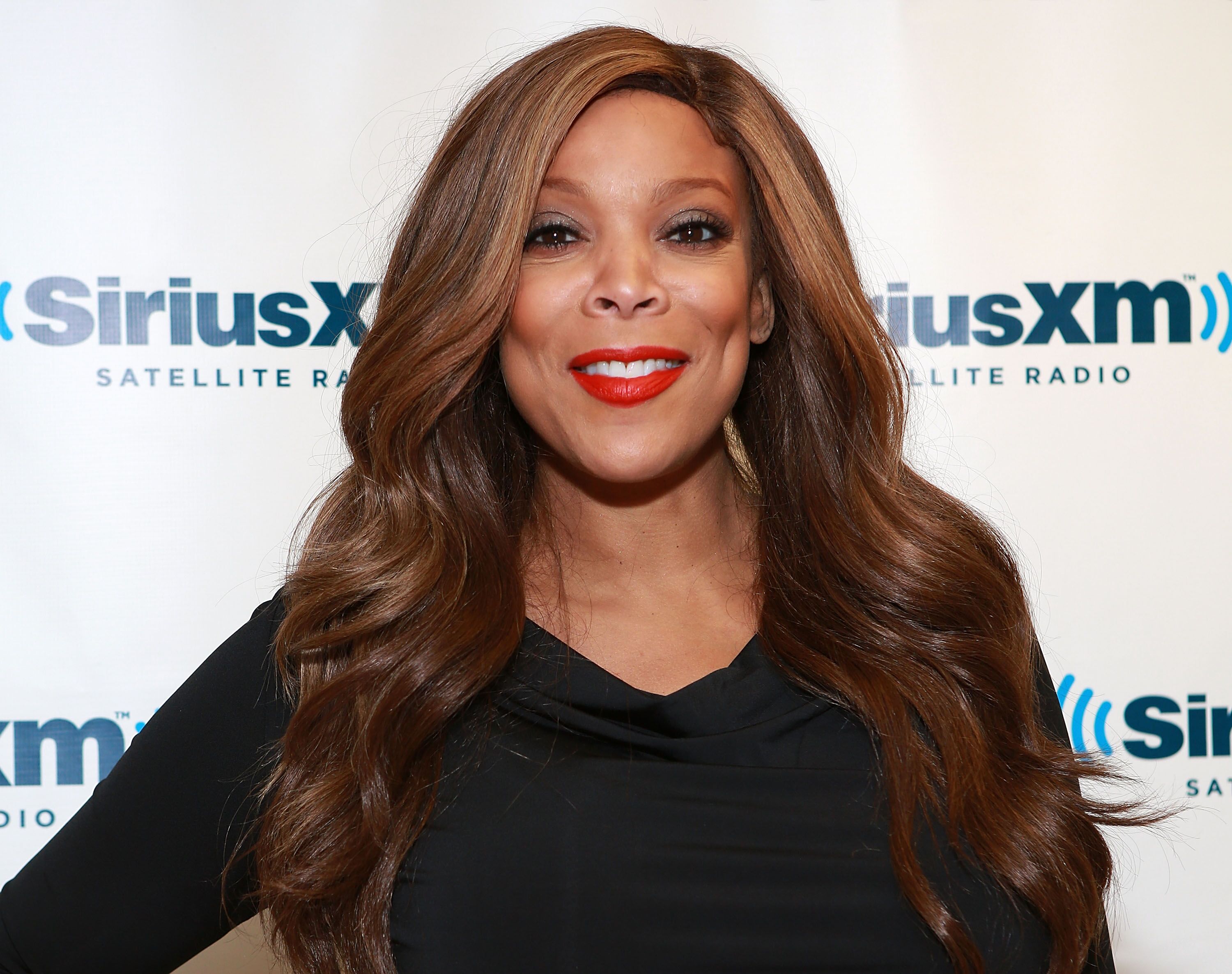 It's not clear whether the outspoken talk-show host is a fan or a hater – well, probably both because every time she says she's a fan of Beyonce, it ends up with the most cynical comments. In 2012, while discussing the trailer for the pop icon's documentary 'Life is but a dream' during her show, Williams said:
"You know Beyonce can't talk. She sounds like she has a fifth grade education."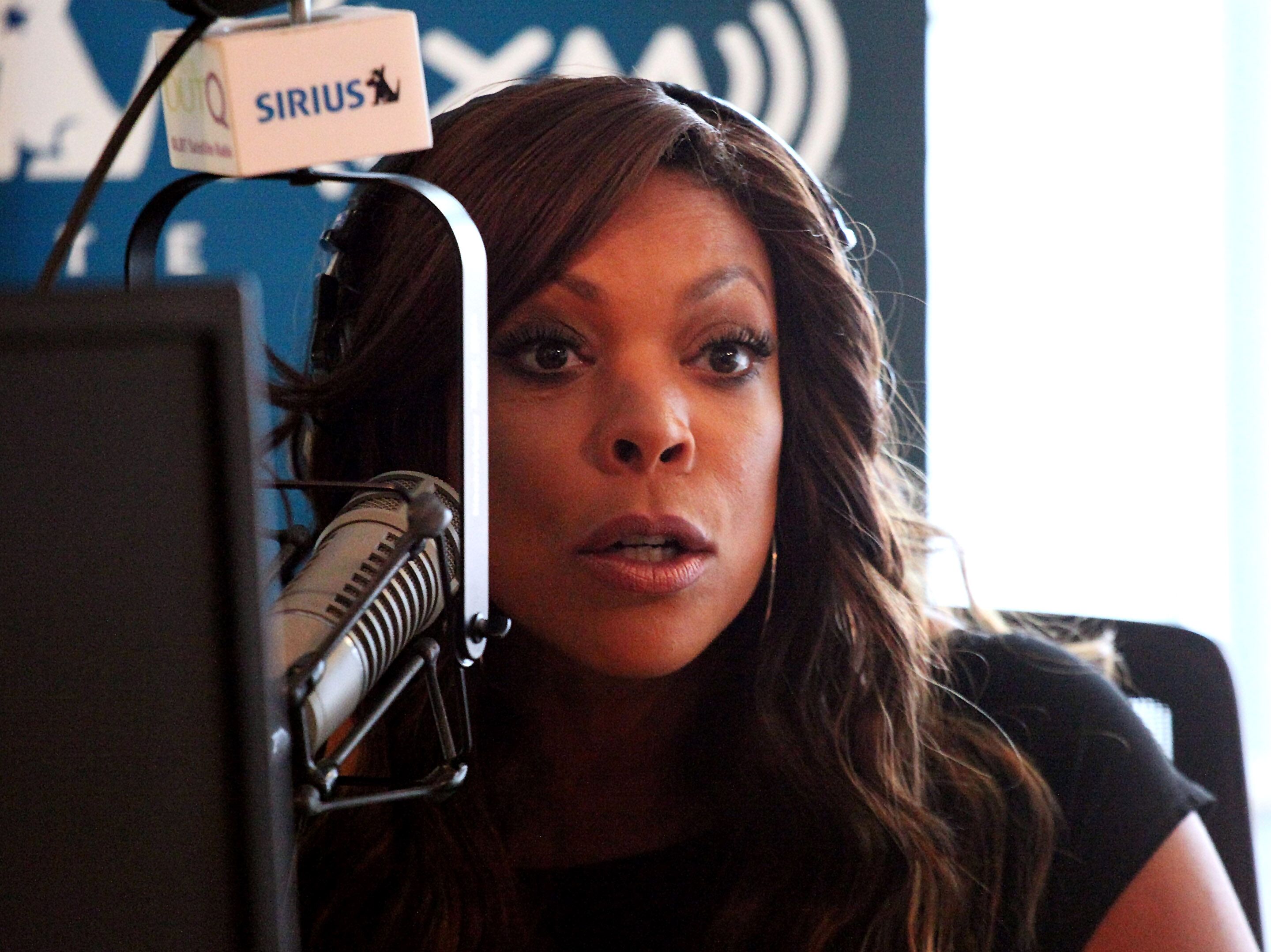 ---
And it wasn't the first time Williams has thrown some serious shade at Bey over the years. For example, in 2011 Wendy did a segment on her talk show called the "Beyoncé Pregnancé Conspiracé." Imagine that! – she gave 5 theories for Beyonce's fake belly! And in 2018, while commenting on Fergie's infamous performance of the US National Anthem at the NBA All-Star game, Wendy just couldn't stop herself from mentioning Queen Bey, too.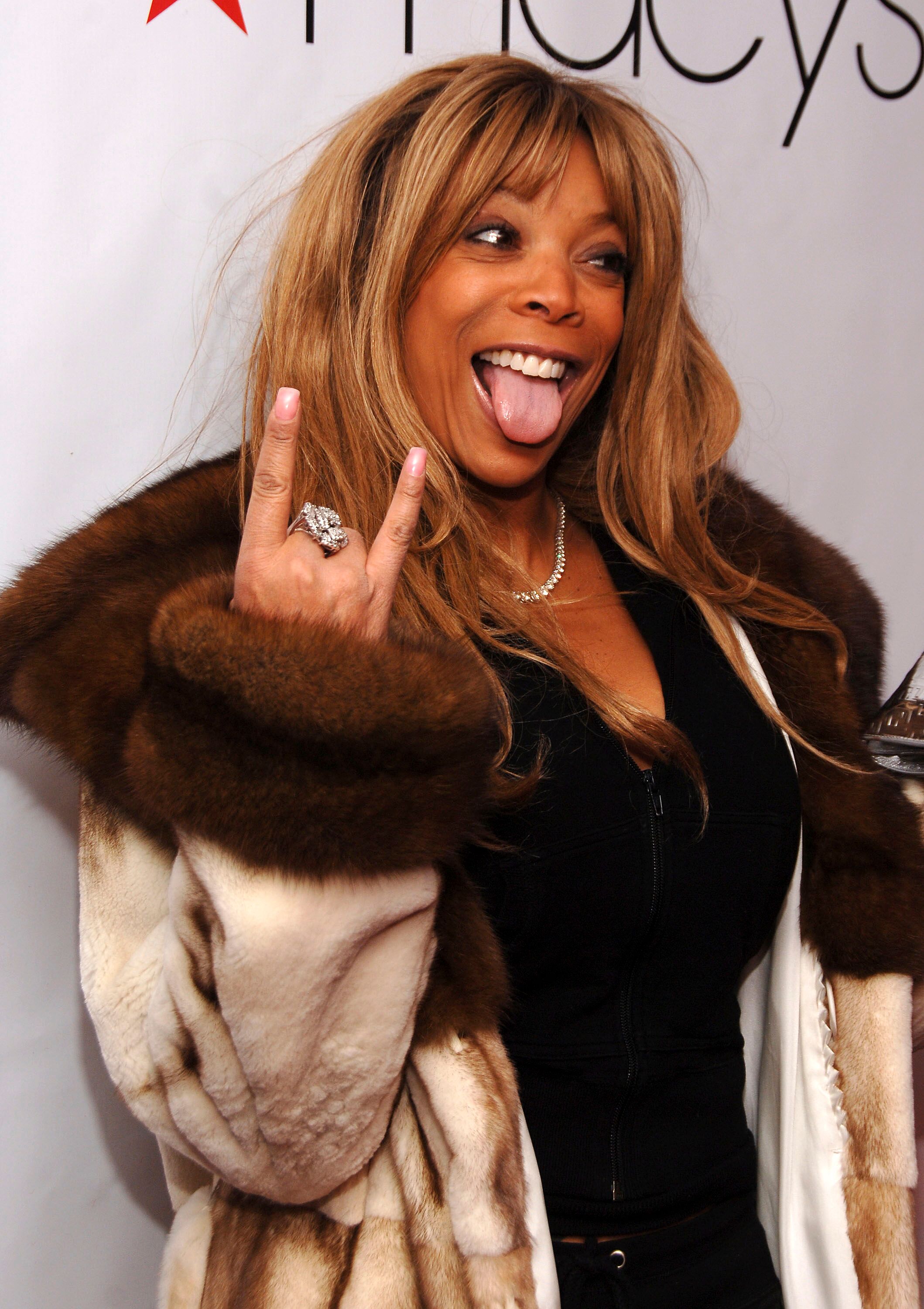 Much to the shock of the audience, Wendy claimed that both Fergie and Beyonce can't sing live and need help:
"Jen[nifer] Lopez needs autotune and Janet [Jackson] needs autotune and Beyoncé needs autotune."
The Beyhive got really angry and dragged Williams all over social media, reminding her about the numerous occasions when Bey proved that she can sing live, perfectly!
Blu Cantrell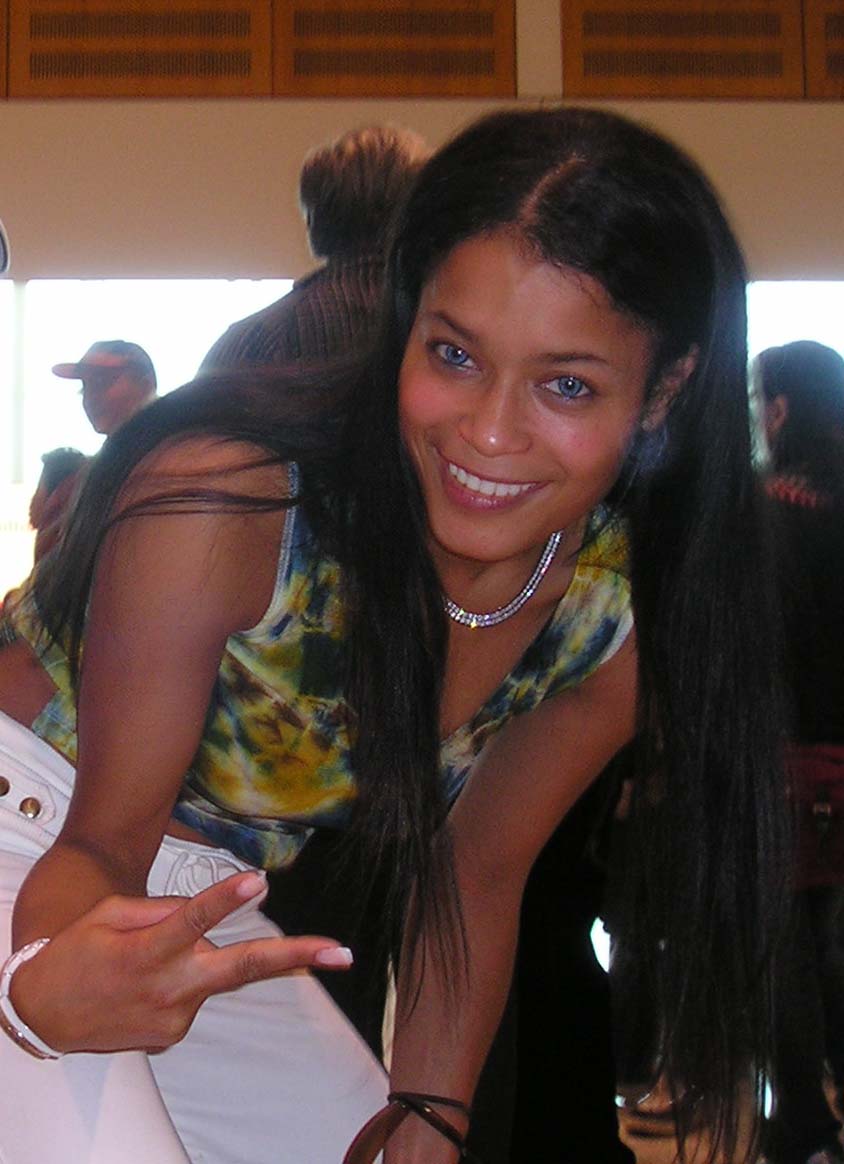 ---
Jay-Z's ex-girlfriend does not exactly trash Beyonce, even though she probably has all the reasons to do it. Her sarcastic comments definitely triggered some speculation. Like the one when she said that she "loved" the name of Bey and Jay-Z's eldest daughter, Blue Ivy. A lot of people actually started to believe that Jay named his baby girl after his ex – which is kind of weird!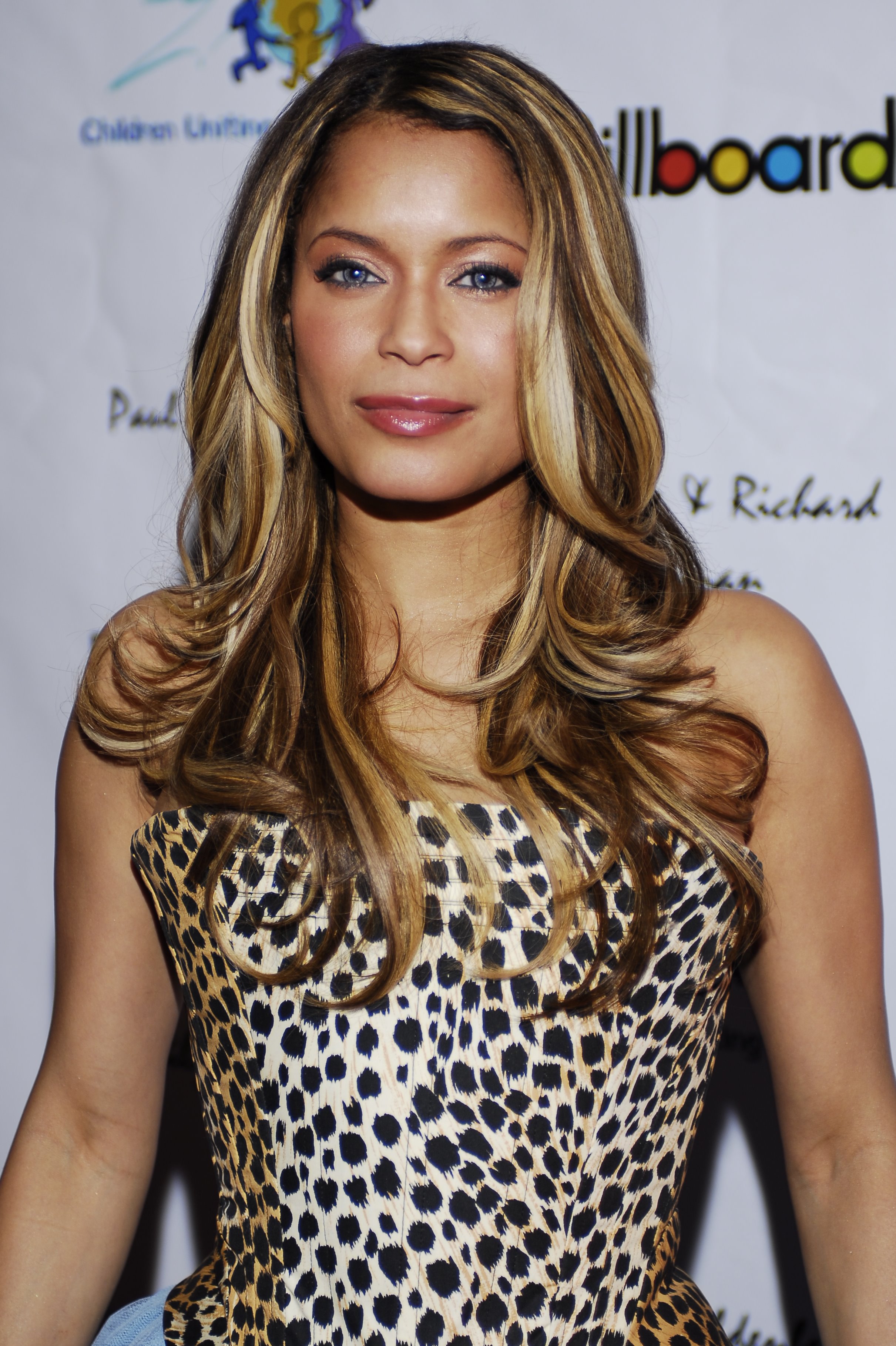 Besides, Blu states that the 'Bonnie & Clyde' video by Bey and Jay-Z is similar to her "Round Up" promo, which came out first. At the time of its release, Blu said in an interview that she did not have "any animosity towards Beyoncé", and didn't like "that whole rivalry type of thing". But she probably changed her mind later. After all, she was a real star and a Grammy nominee then, but when was the last time you heard from Blu Cantrell?
Rachel Roy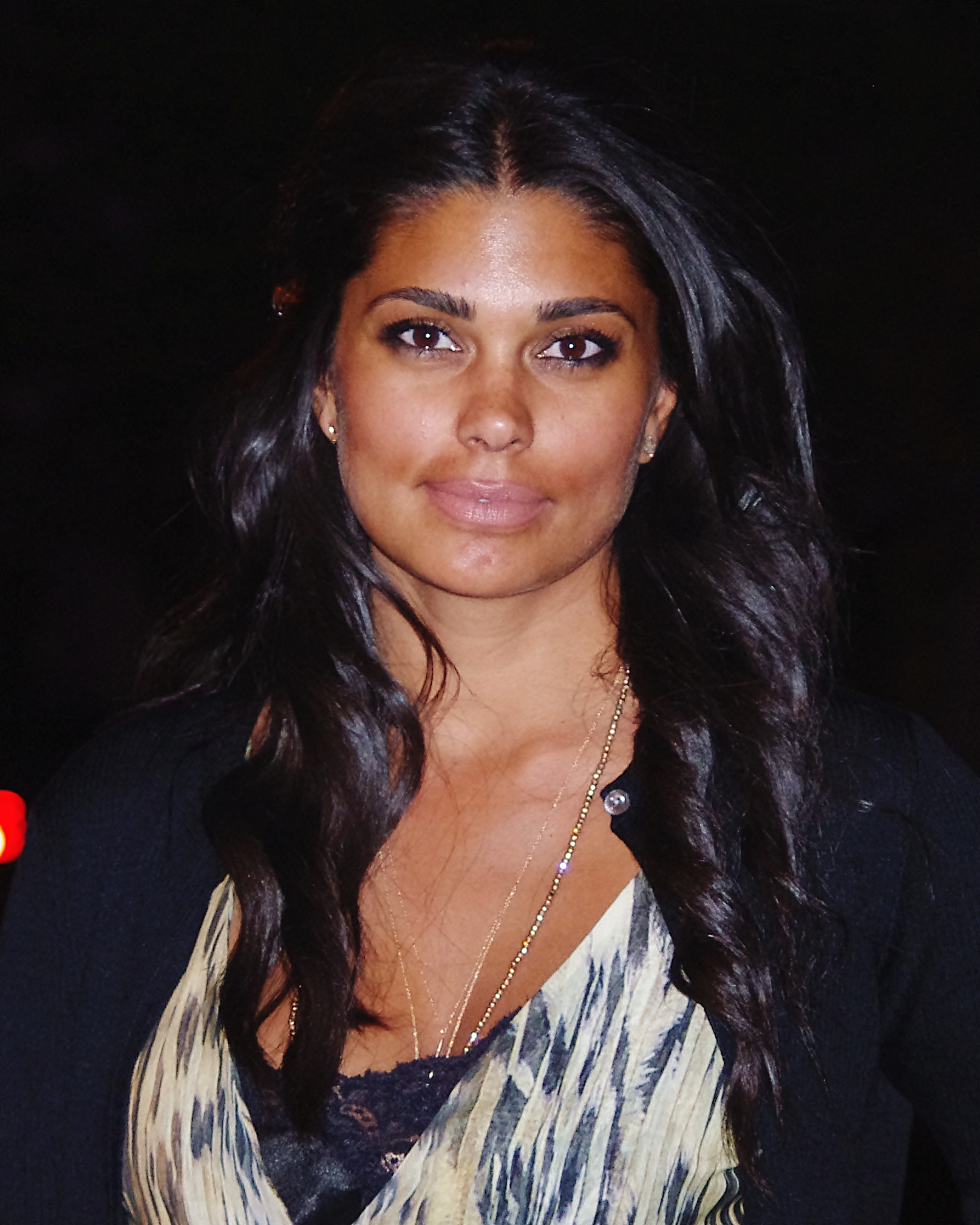 ---
After 'Lemonade' was released, the BeyHive racked their brains trying to figure out just one thing: who is "Becky with the good hair" from the hit song "Sorry"? The rumors probably arose from the infamous elevator brawl between Bey's sister Solange Knowles and Jay-Z at the 2014 Met Gala. It allegedly started because of Jay's flirtation with Rachel Roy - one of Jay-Z's business partners' ex-wife.
Though some people say that Rachel being 'Becky' might not be true, as Rachel Roy just loves to see her name in headlines.
There are also other fan theories on who the girl with the good hair is, like Rita Ora and rapper LIV. And there were even talks that Beyoncé's hit "Ring the Alarm" being about Rihanna! But all of them deny any involvement with Jay-Z.
Keri Hilson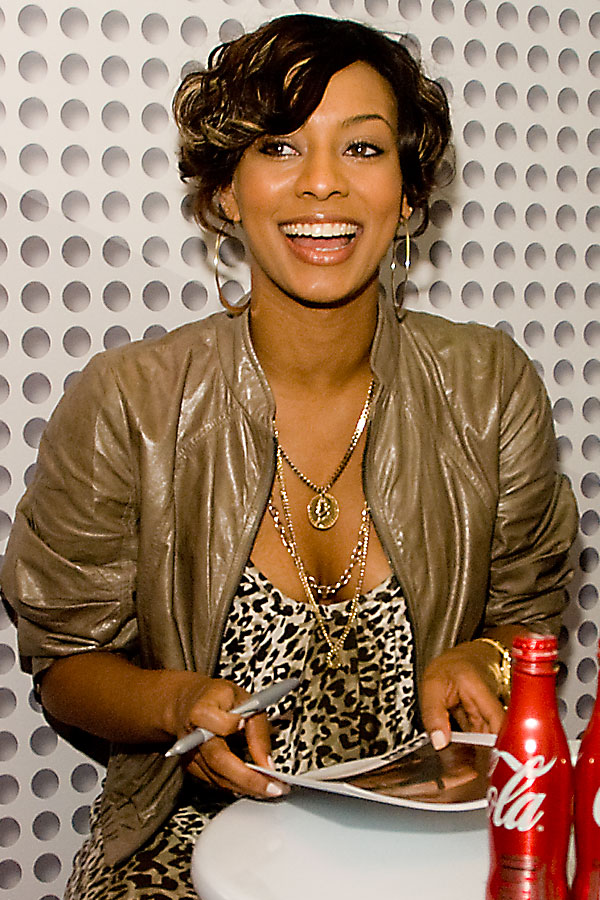 ---
Back in 2009, Keri Hilson released the single "Turnin Me On", which caused controversy over its lyrics. Hilson allegedly used some word-play on Beyonce's hit 'Irreplaceable', singing "Your vision cloudy if you think that you're the best / You can dance, she can sing, but need to move it to the left". Hilson denied copying Bey's lyrics and has kept on denying it ever since. But still, Keri refused to have anything in common with her.
She even refused to hold a magazine with Knowles and Jay-Z on the cover. Keri said: "No, I'm sorry, I can't do that." Later Hilson admitted that she has been tormented by the BeyHive, and finally in 2013 asked them to call it quits. She revealed how vulnerable she was and how "years of verbal abuse from strangers" affected her.
"It's TOO much!! Please!" she tweeted. "Enough is enough!"
So was that song worth it?
Carlos Santana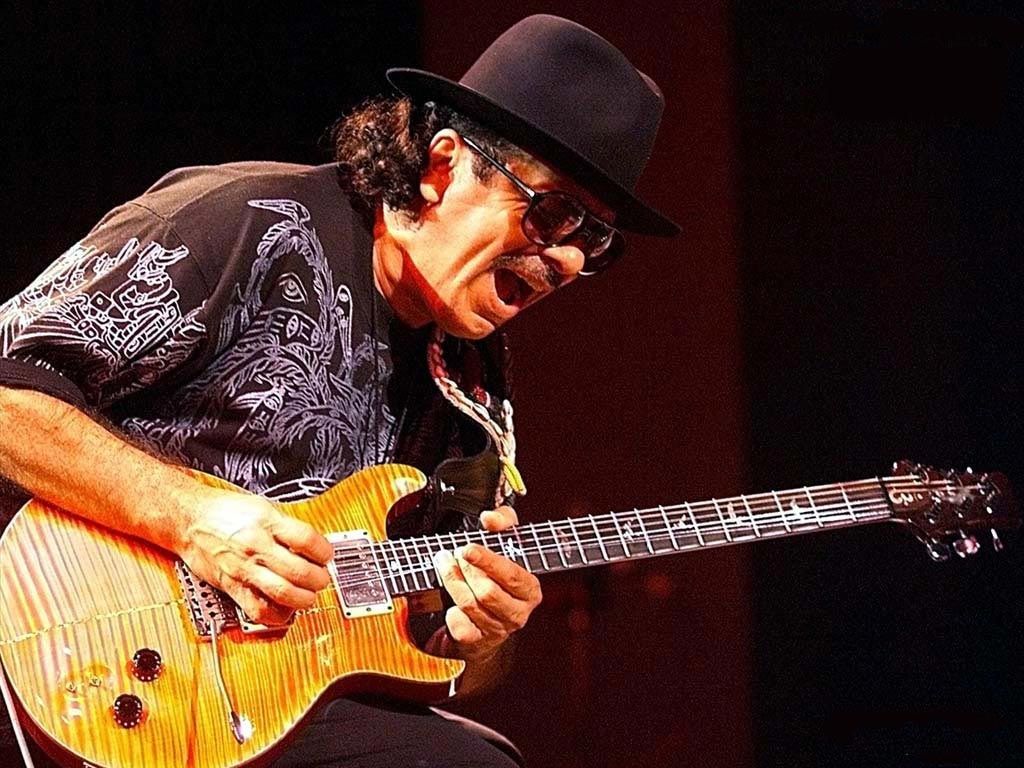 ---
Well, enough of the girl-fights! Let's get to see if every man loves Queen Bey. Spoiler! – they don't! For example, Carlos Santana got BeyHive all shaken up when he revealed his thoughts about their idol:
"She's not a singer, with all respect to her."
The guitar legend had to clarify this later on Facebook, explaining that his "comment about Beyoncé was regretfully taken out of context" and he has "the utmost respect for her as an artist and a person."
Kid Rock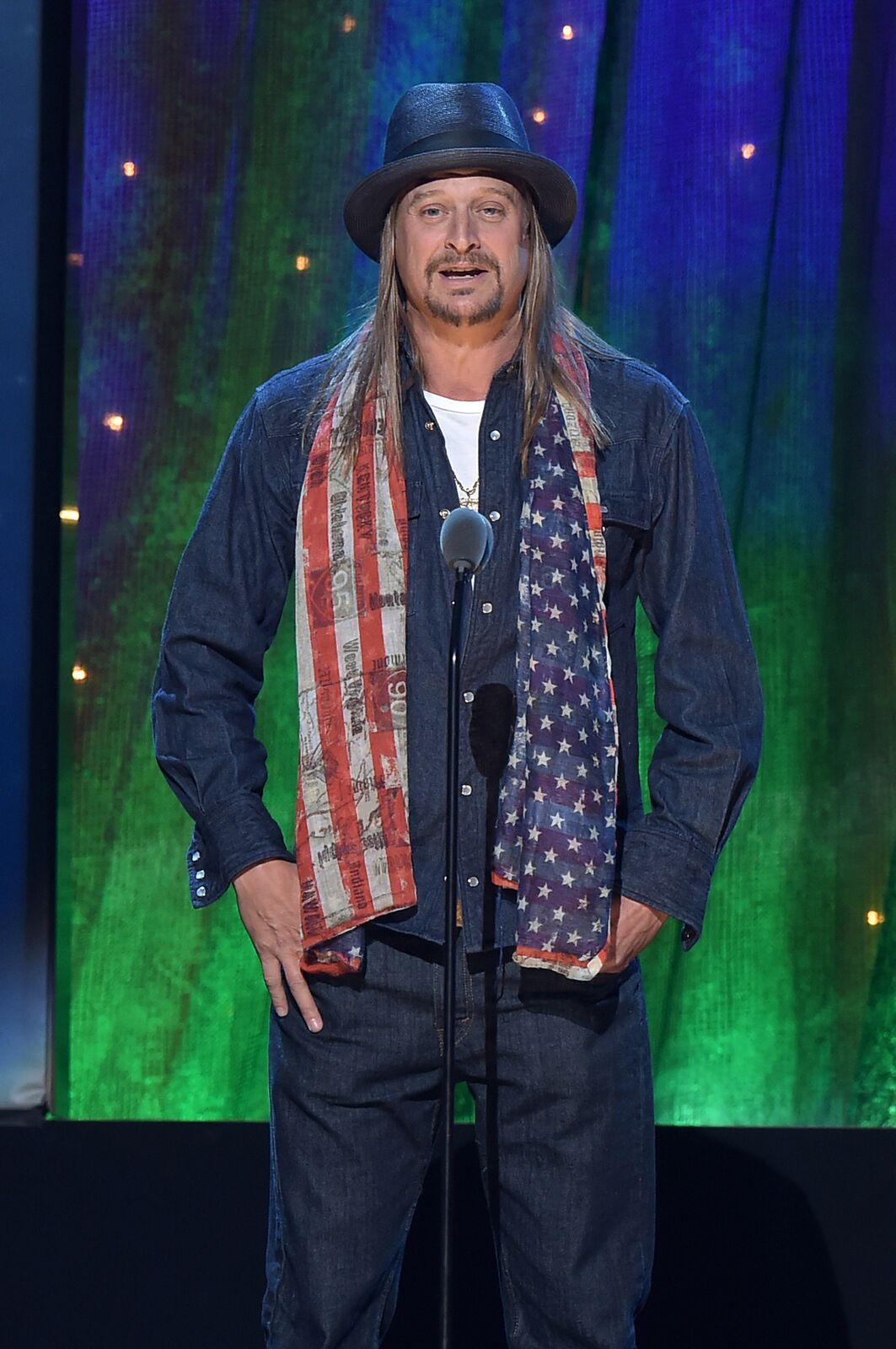 ---
The famous rocker didn't even bother with explanations or any kind of excuses. He made his point very clear in an interview with 'Rolling Stone', saying that Beyonce is overrated and he was "flabbergasted" by the attention that she gets. Kid Rock went even further, by slamming both her music and her appearance. How dared he, you might ask if you're Bey's fan.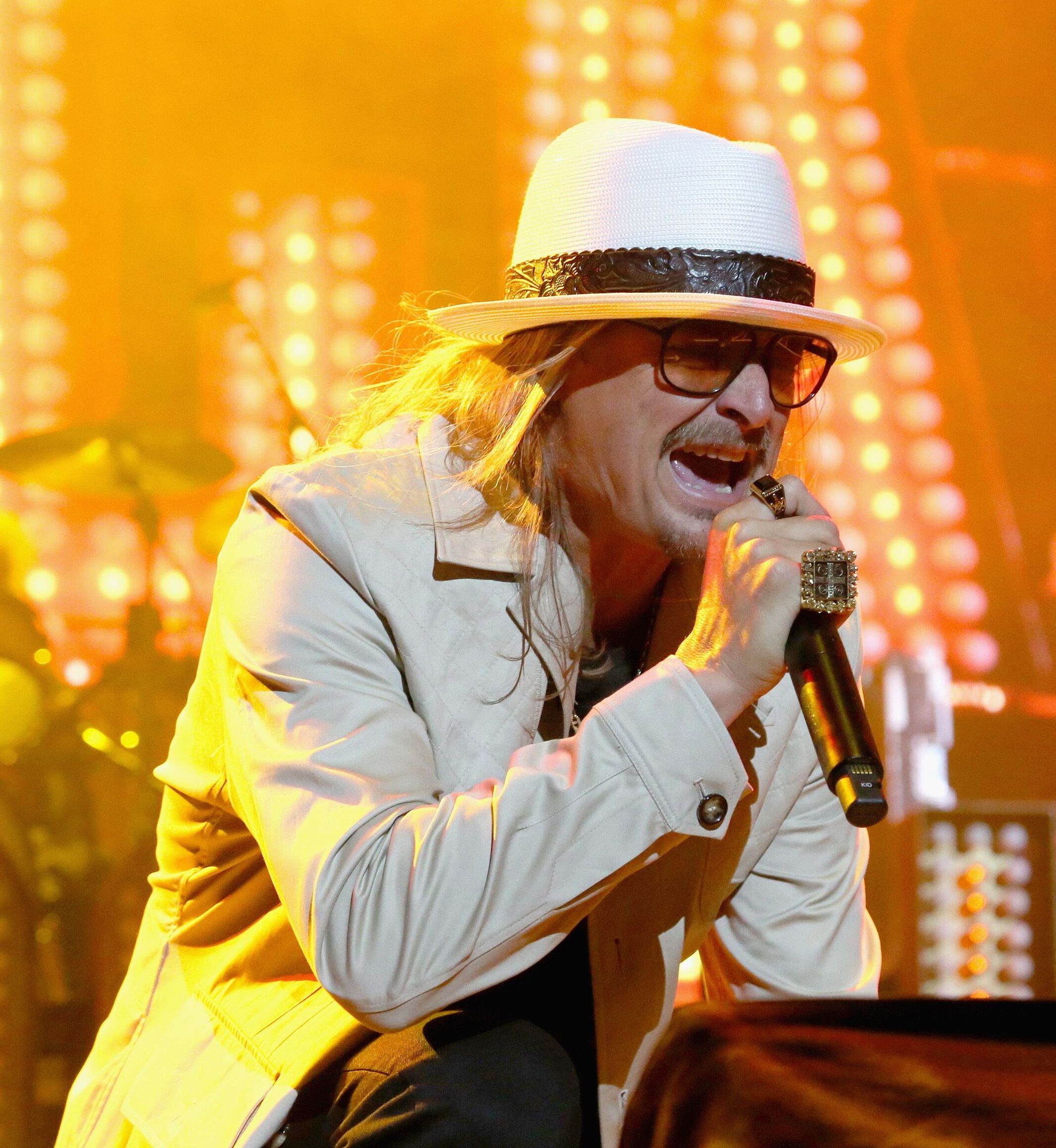 According to the rocker, Bey with her bootylicious body is not "hot enough". Instead, the guy flat out mentioned his preference for thin white girls in the interview. And Kid Rock also added that as a singer Bey doesn't deserve to be "the biggest thing on Earth" without "at least one Sweet Home Alabama or Old Time Rock & Roll".
Rudy Giuliani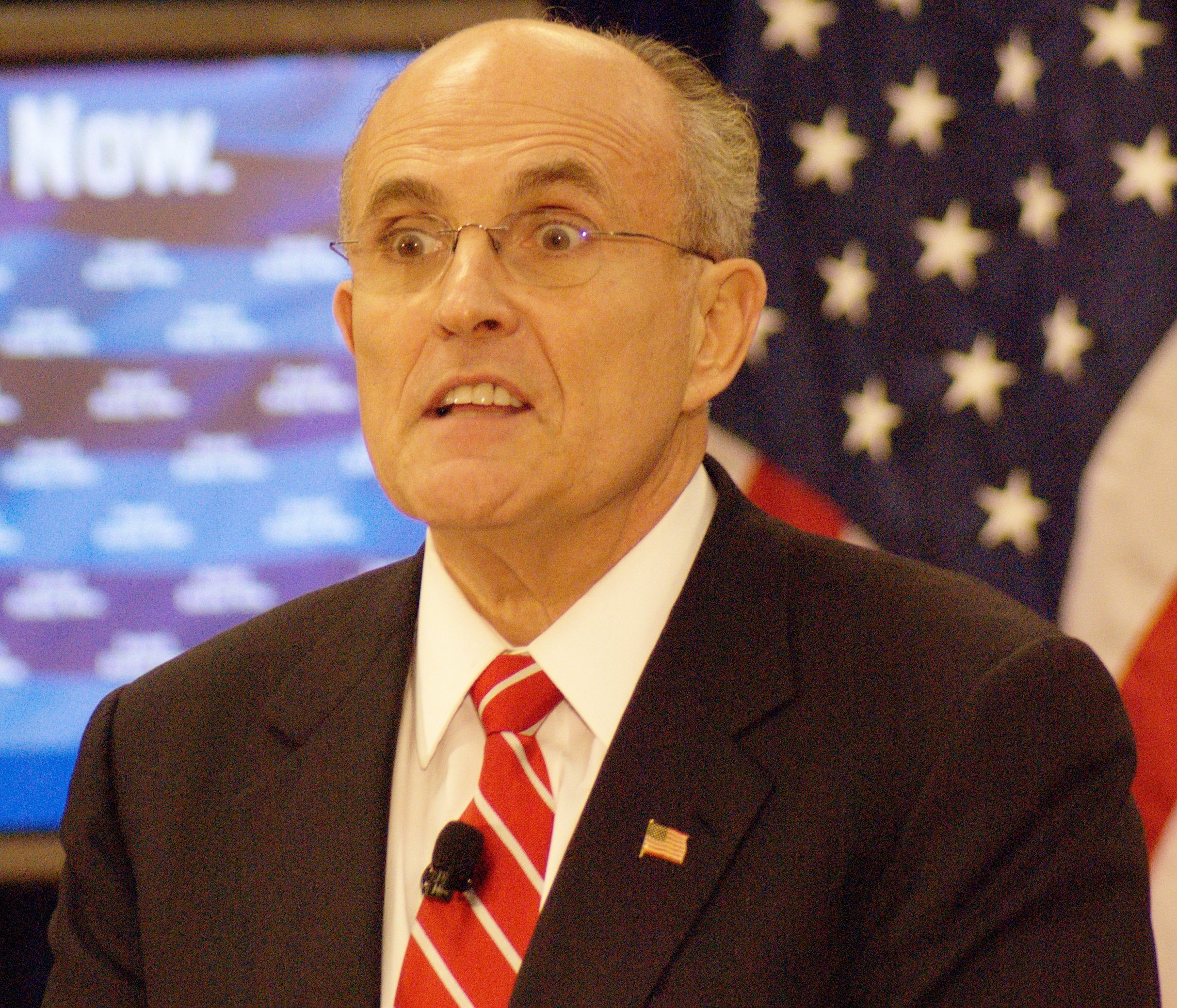 ---
New York's former mayor, as well as many other conservatives, was not pleased with Queen B. He called her 2016 Super Bowl halftime show "outrageous" and "ridiculous", and even went a step further accusing her in an attack to the police. Even though Beyonce's Super Bowl performance was a political statement, people's interpretations definitely went too far sometimes.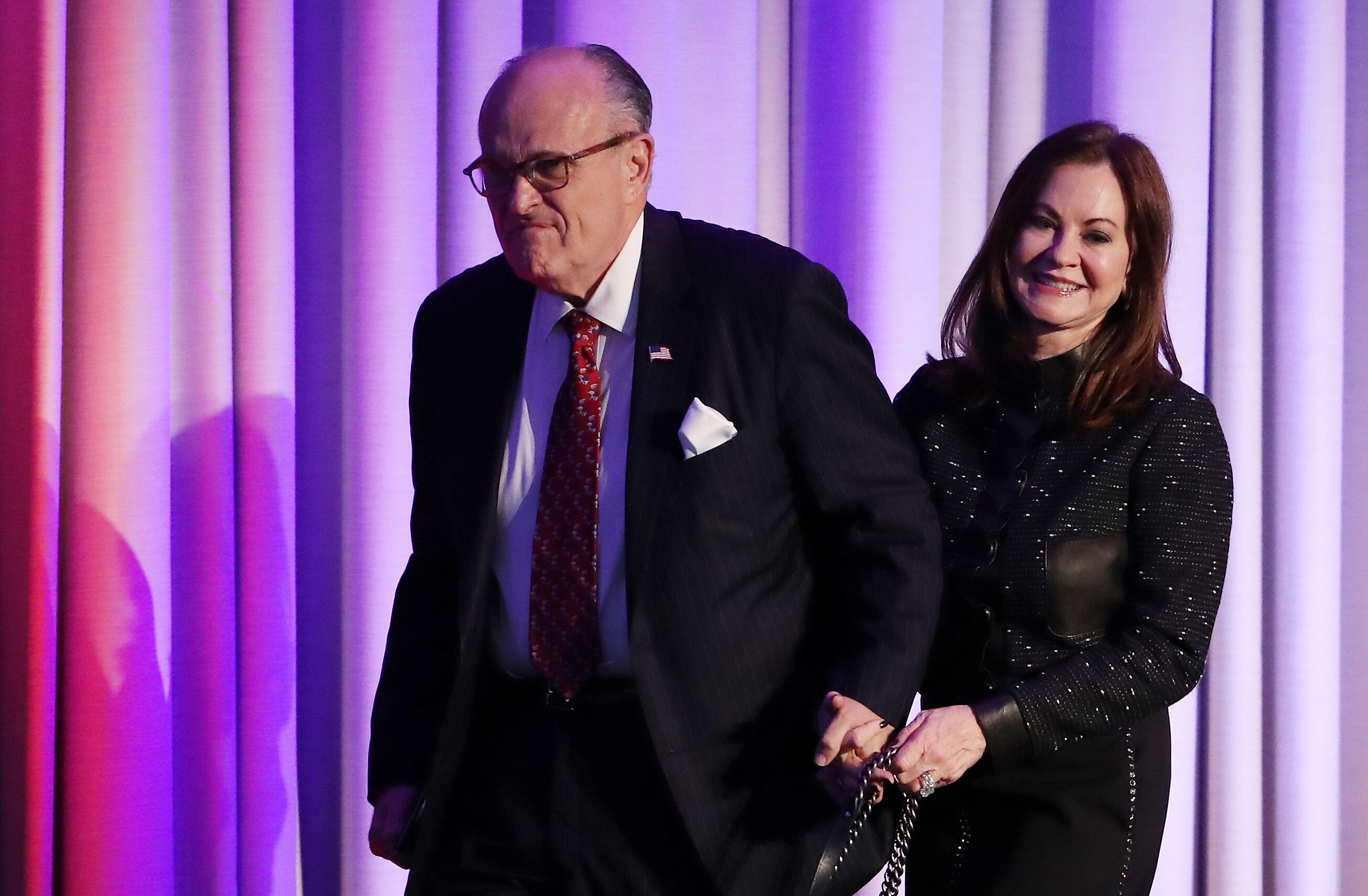 During his appearance on the Fox News channel Giuliani said:
"This is football, not Hollywood, and I thought it was really outrageous that she used it as a platform to attack police officers who are the people who protect her and protect us, and keep us alive."
Anyway, we all have the right to express our thoughts and support ideas – so why not Beyonce? But Giuliani's not the only politician who was distressed by Bey's Super Bowl performance.
Donald Trump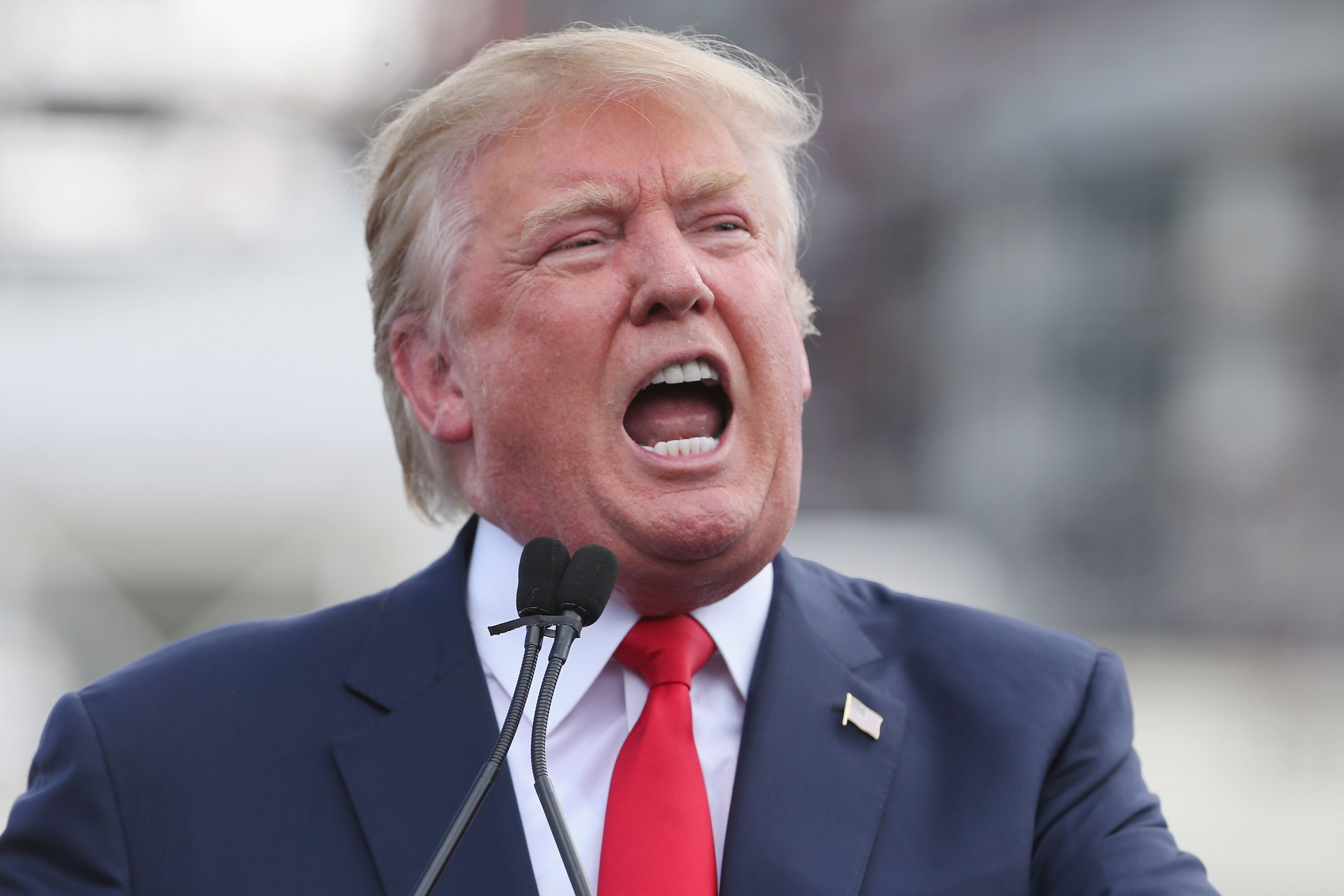 ---
Just as Rudi Giuliani, Donald Trump was appalled by Beyonce's dance moves, which he called "suggestive" and "scandalous". He seemed to be truly appalled by it. During his appearance on the 'Howard Stern Show' Trump commented on Beyonce's Super Bowl performance, saying:
"I thought it was ridiculous ... I thought it was not appropriate."
Well, Donald Trump is known for throwing hate at celebs here and there, so no wonder he's one our list.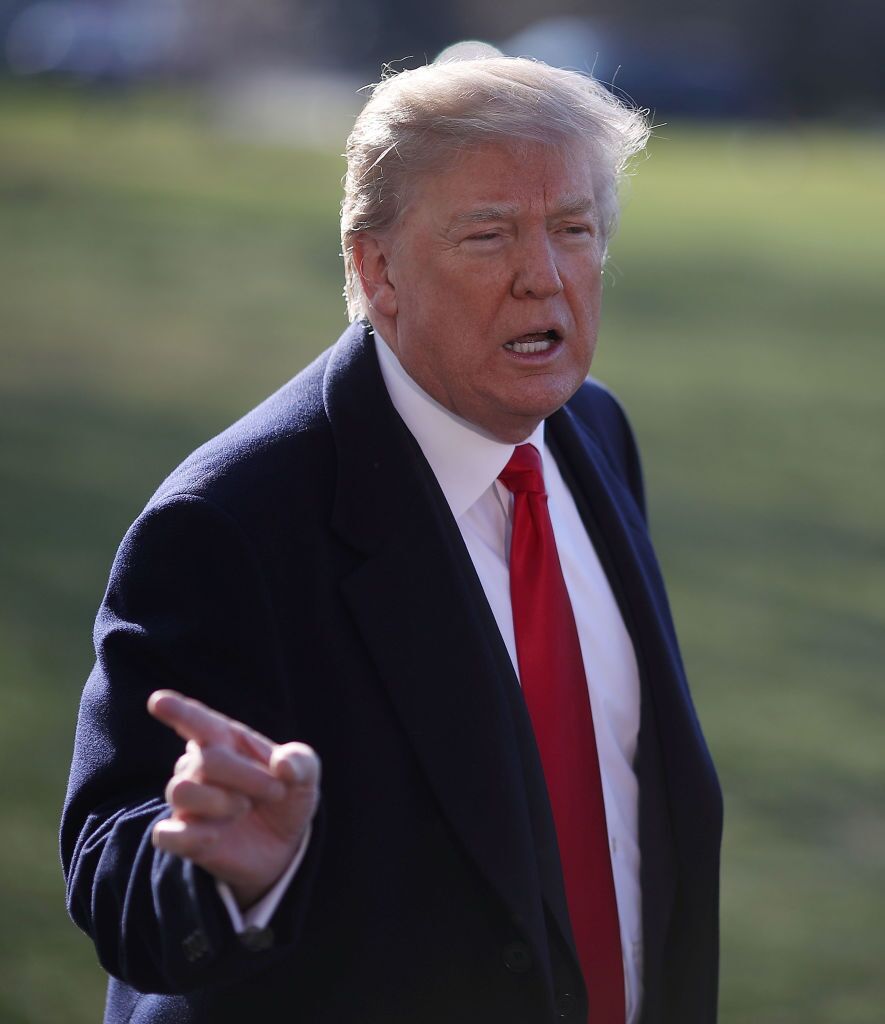 ---
And it wasn't his last time talking about Bey. In August 2018, President Trump said that he could draw in more people than Beyoncé, who was giving a concert at the MetLife Stadium in New Jersey.
Well, we're sure he remembers that Beyonce and her husband Jay-Z both supported Hillary Clinton during the previous presidential campaign. Bey was urging millennials to vote for the Democratic nominee, by reminding fans about the women's suffrage.
Bette Midler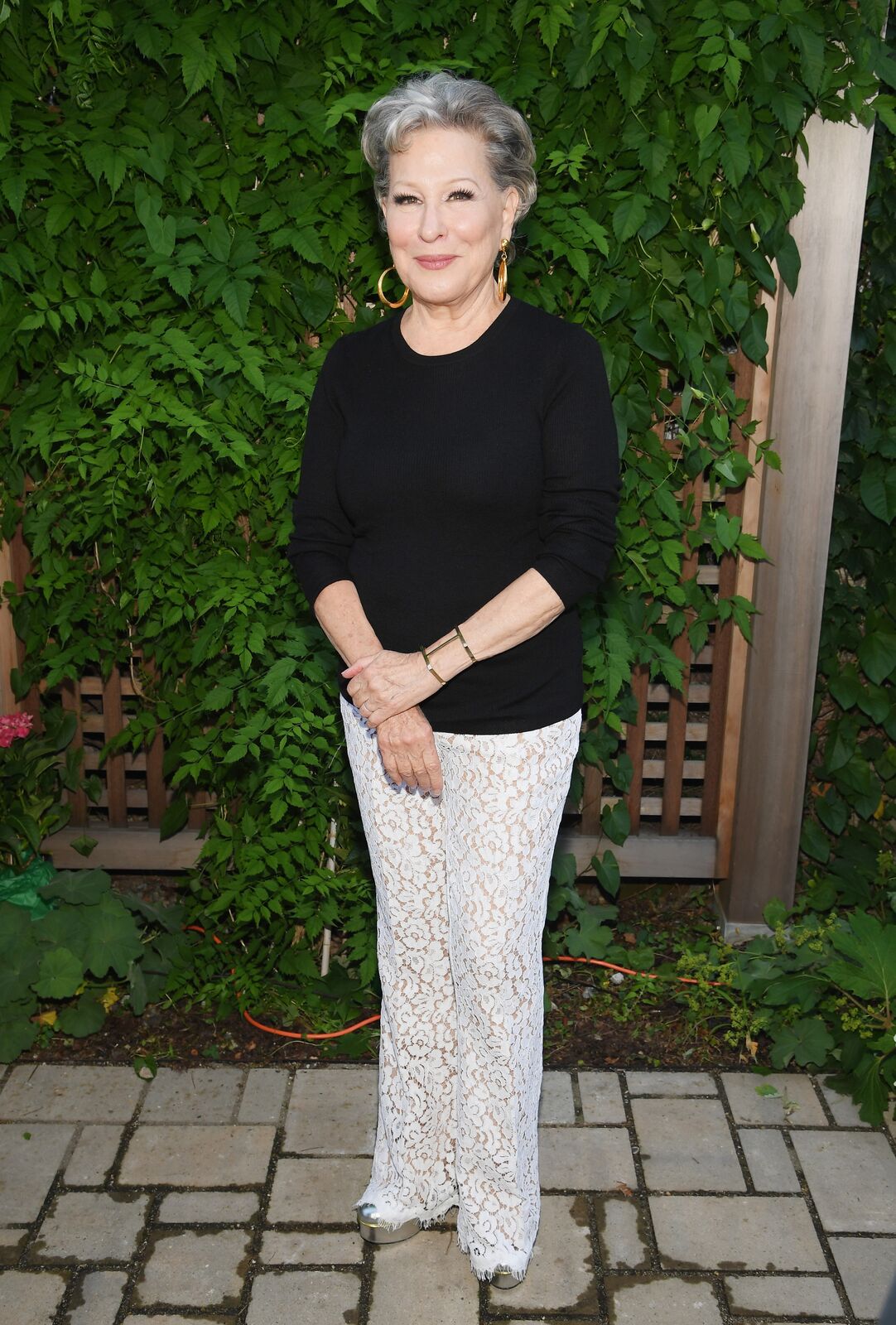 ---
By the way, this story came up again recently, when Bette Midler called on Bey on Twitter, asking her - and her fans - to help prevent Donald Trump from getting a second term in the White House. The legendary entertainer wrote:
"Beyoncé has 133 million Instagram followers. More than double the people who voted for Trump. Wouldn't it be amazing if the #BeyHive mobilized to defeat him?"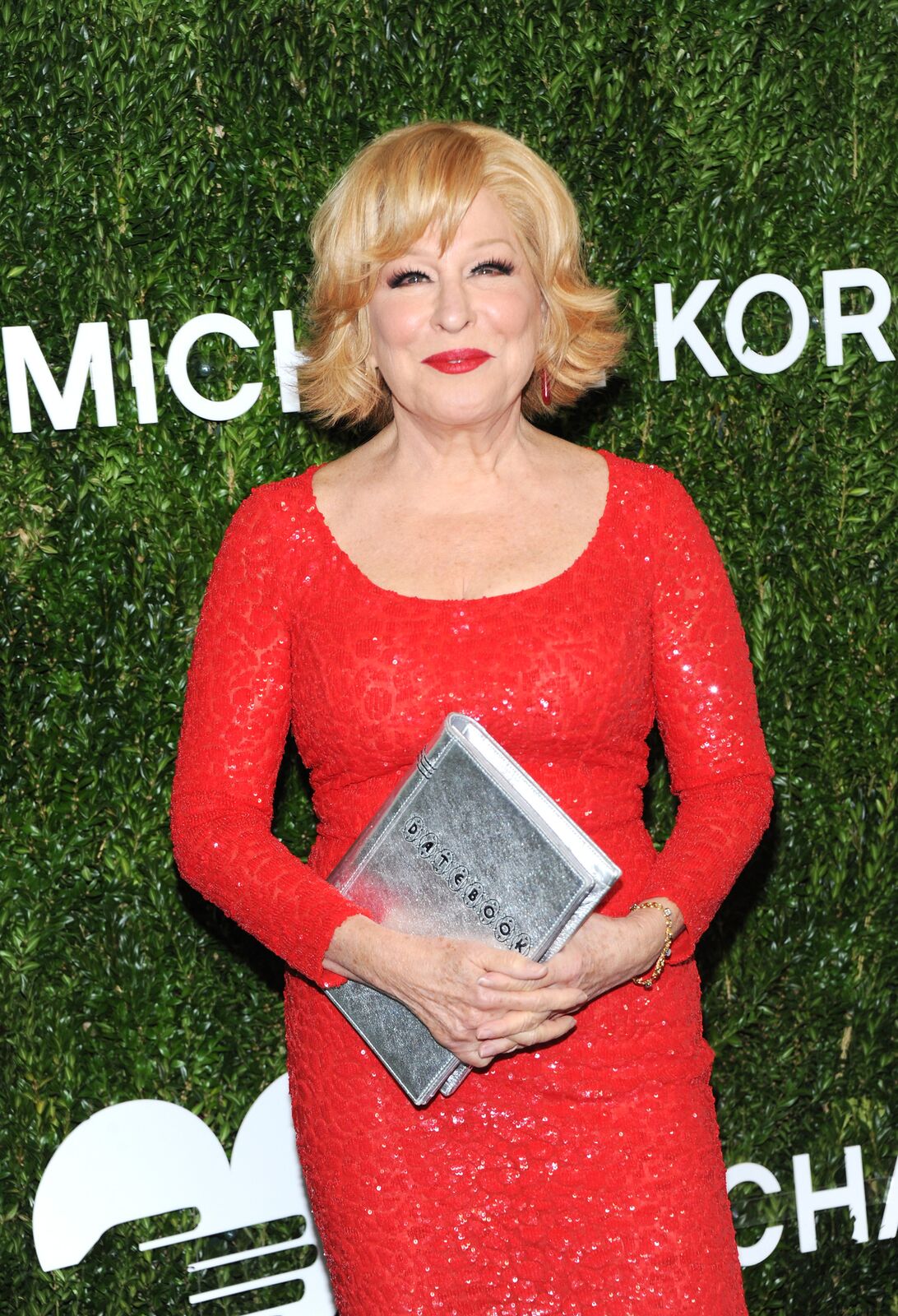 ---
After Nicole Curran got attacked by the BeyHive because of the viral video of her speaking to Jay-Z, Midler should have been more cautious! Because the 73-year-old celebrity certainly didn't take into account that Beyonce's fans are all over the world, not only in America and they have their own ideas about what their beloved Queen Bey should or should not do.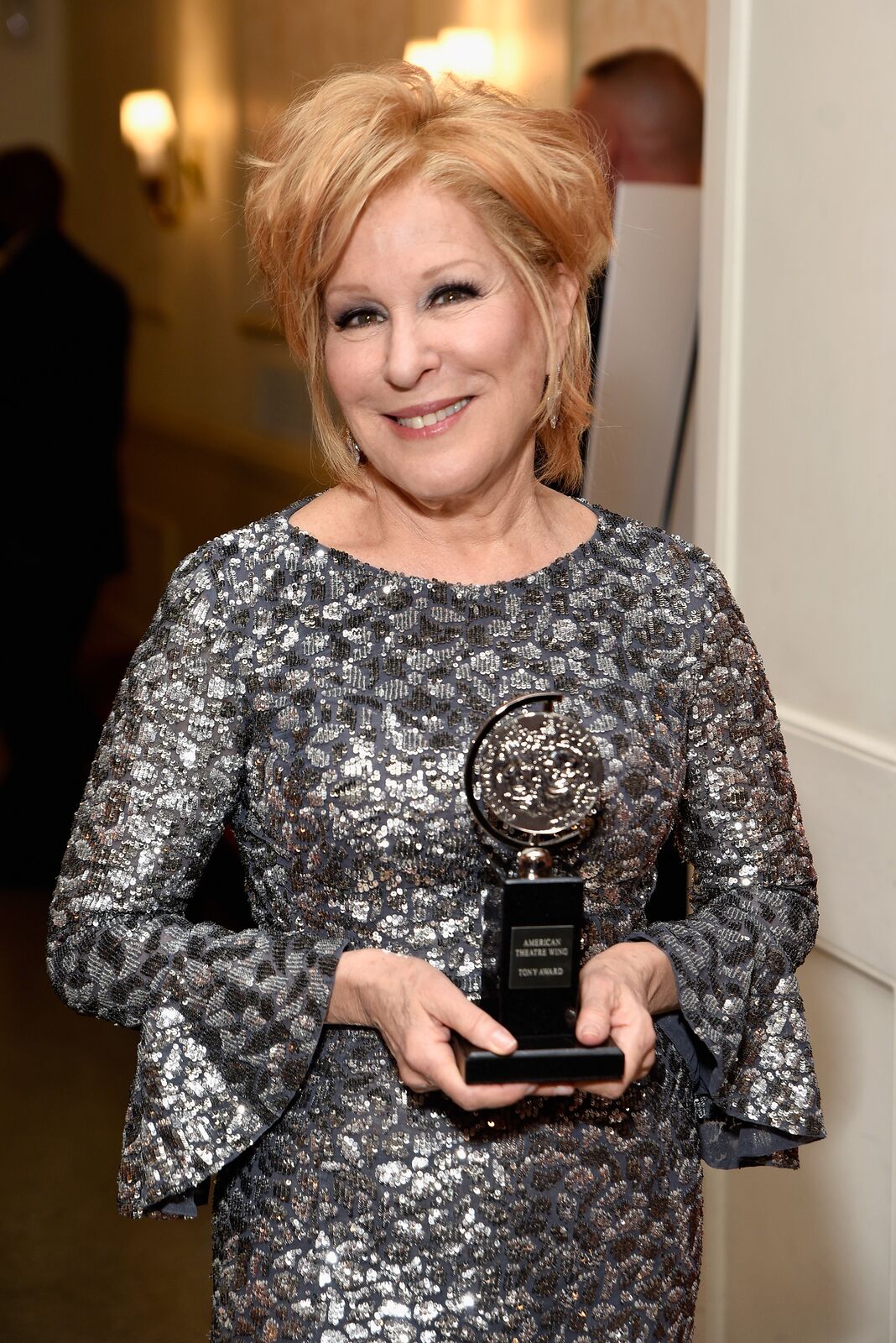 One of Bey' followers put it simply, by saying:
"Use your followers to make a difference and leave Beyoncé and the BeyHive alone."
These fast and furious Twitter reactions show us both the power of social media and the influence of such a dominant figure in 21st-century music as Beyonce Knowles.
So which of these celebrity feuds surprised you most? Do you know other celebs who don't like Beyonce? Let us know in the comments below!