The Hunger Games Cast: Life After the Series
The Hunger Games series, based on the novels by the American author Suzanne Collins, released its first film in 2012 and the final one - in 2015. But, although four years passed, we're still interested in our favorite characters and the actors who portrayed them. What's going on in their personal life? Who came out as gay? We all know Liam Hemsworth had been all into Miley Cyrus for the last 10 years, but what about Katniss' other man? 
Let's find out! 
Sam Claflin as Finnick Odair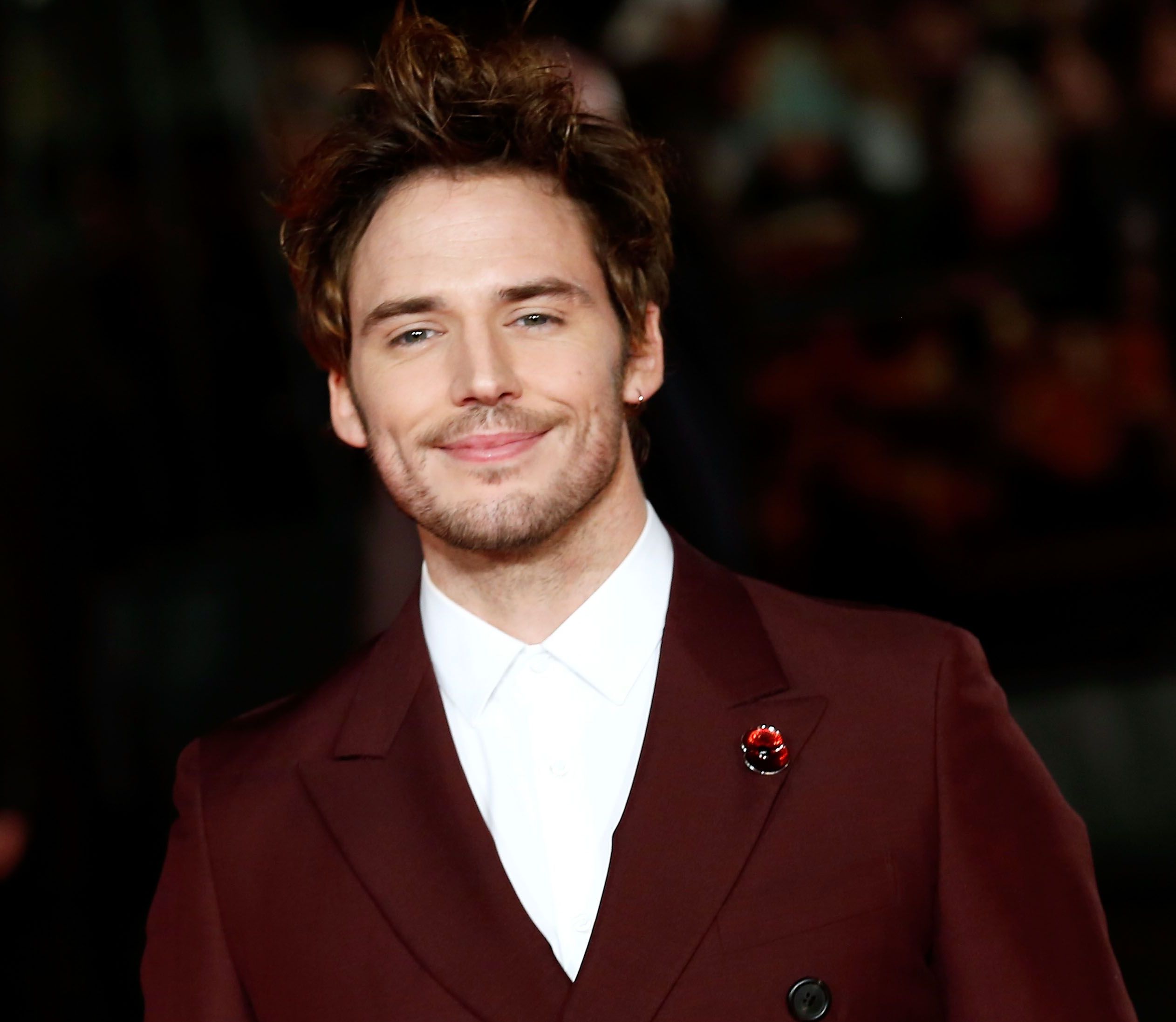 Oh yes, he's our favorite Brit! Though his acting career started just a few years before The Hunger Games, he got a chance to work with another Hemsworth brother in Snow White and the Huntsman and he even got the role in Pirates of the Caribbean. Not bad for the start, don't you think so?
After that every year was really rewarding for him: The Hunger Games; Love, Rosie; Me Before You, Adrift, Peaky Blinders - all projects with top co-starts.
Can't wait to see him in Charlie's Angels this year, where he got a key role and of course in an upcoming movie with Millie Bobby Brown, Helena Bonham Carter and Henry Cavill as the main cast. All of them play members of one very famous, we could even use the word, legendary family. The movie is called Enola Holmes and, as you may guess, it's about Sherlock Holmes' family! Sam got the role of Mycroft Holmes. We're soo eager to see this!
Back in 2011, on the audition for My Week with Marilyn, Sam met actress Laura Haddock whom later he married.
"She's my female counterpart is the best way to describe her. She is my mum, she reminds me of my mum so much which I think - a guy will know, right? It's important. Your mum knows like everything," confessed totally-in-love actor.
A few years later they had a son Pip and last year the couple announced that their second child, baby girl Margot, was born.
But recently, the actor shared sad news on his Instagram: "Laura and I have decided to legally separate. We will move forward with nothing but love, friendship and a deep respect for one another, whilst we continue to raise our family together." We are sure that this is only a beginning for both of the actors!
Amandla Stenberg as Rue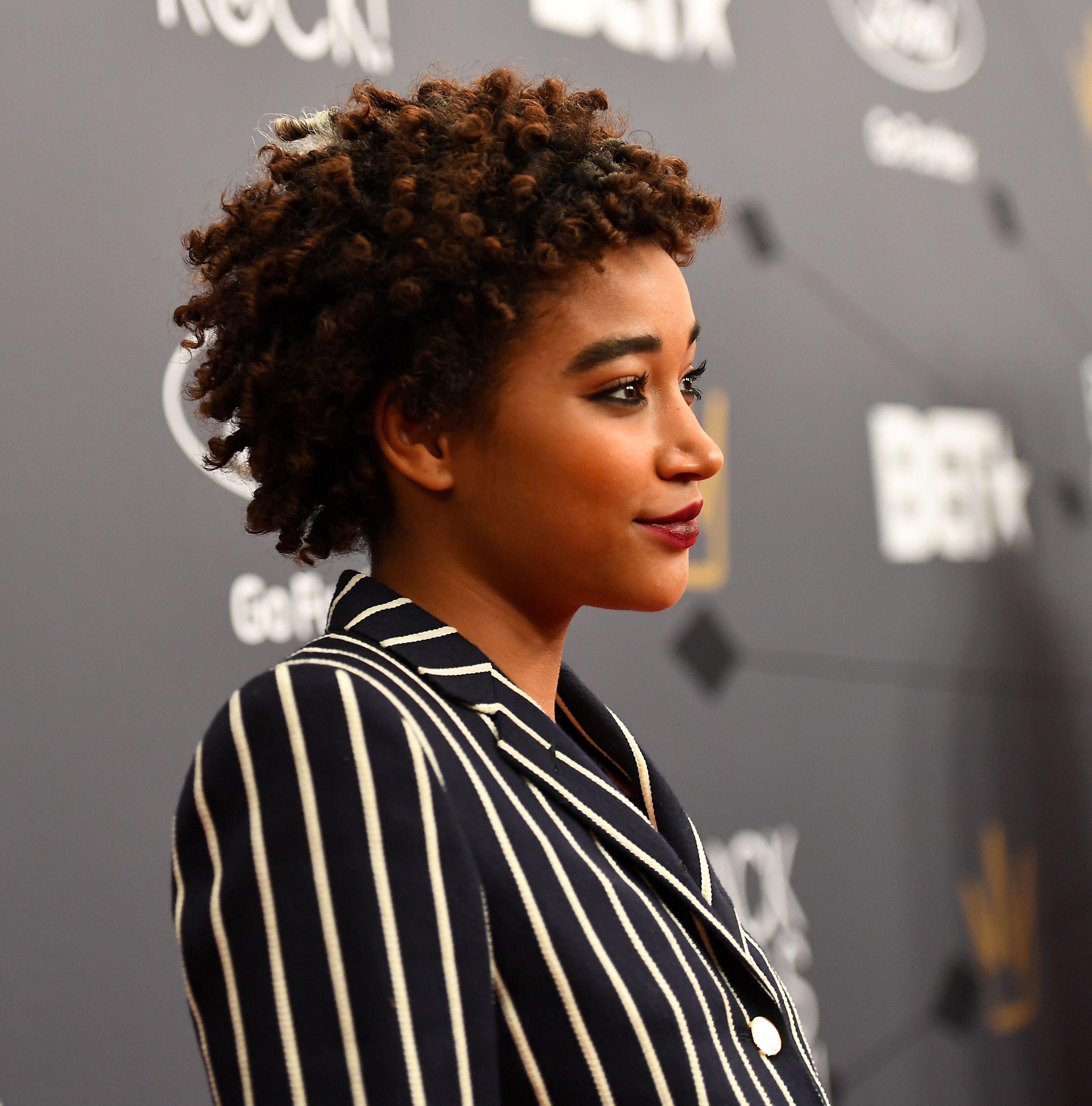 We still can't forgive the Capitol for her death!
After these 7 years, Amandla changed beyond recognition. Now she's 20 years old and she's definitely can stand up for herself. She's currently taking a break from acting as the actress announced in 2016 via Instagram that she would be attending film school at New York University. Nevertheless, Stenberg has made her fans happy with her few roles after The Hunger Games, including The Darkest Minds and The Hate U Give.
Stenberg also revealed that she auditioned for the role of Shuri in Black Panther, but dropped out because she felt that a darker-skinned actor should be cast instead. What do you think about this decision? Are you team Letitia Wright or team Amandla Stenberg? Tell us in the comments.
She's also a female rights advocate and was even named "Feminist of the Year" in 2015 by the Ms. Foundation for Women! And she was only 16 back then!
In 2017, Amandla decided to stop using a smartphone, saying that it affects her mental health. Well, maybe you'd make the same decision if you were a world-famous actress at the age of 12. At the same time, the actress was struggling to figure out her true sexuality. Stenberg said she was bisexual and pansexual back in 2016, but a year ago she came out as gay.
Amandla dated the singer King Princess for 2 years and they seemed to be a strong couple! But since we haven't seen any new cute pics of the couple on Instagram, we can assume that Amandla and King Princess have broken up. We hope Amandla will find love again while we are waiting for her new roles. Fingers crossed!
Liam Hemsworth as Gale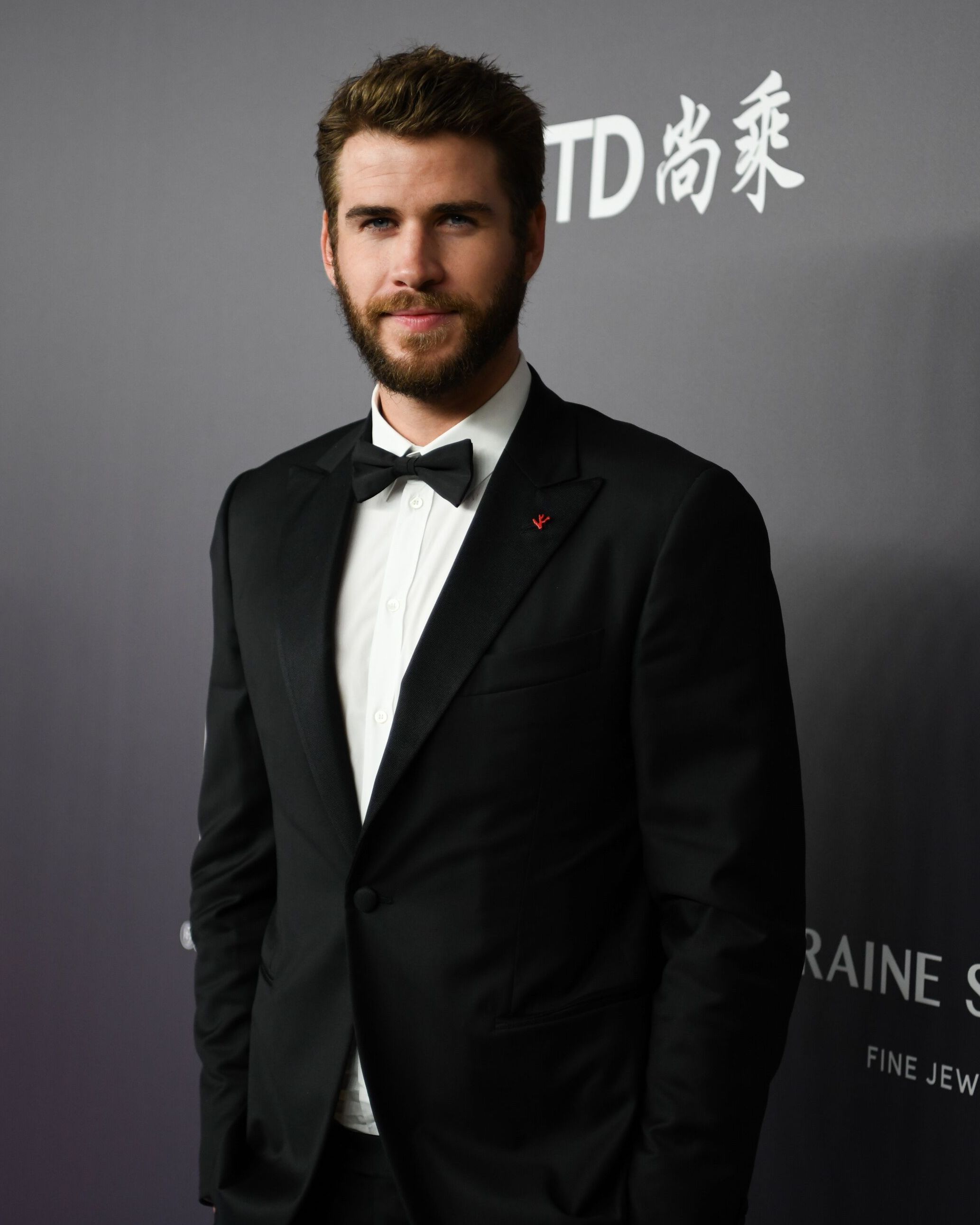 Liam had no chance but to be a successful actor, just look at his family! The Hunger Games was one of his first serious roles and after that he was at the top every year, think: Empire State, The Expendables 2, The Dressmaker and he even shared the same set again with Woody Harrelson in the wester film The Duel.
By the way, did you kow that Harrelson inspired him to change his lifestyle and become vegan?
Moreover what do you think about Liam in the MCU? He almost got the role of Thor. In fact, he made it further in the auditions than his older brother!
"Marvel flew me out to screen test for it and it was down to me and four other guys. I spoke to my brother on the phone, and he was like, 'What?! I didn't even get called back!' And I was like, 'I'm probably just more of a man, you know'." 
But Liam was only 18 at that time, that's why director Kenneth Brannagh offered the part to Chris. We could say what a pity, but c'mon! Both Hemsworths would be perfect for this role.
His career may be a success but the same thing can't be said about his personal life. If you don't live in a cave, you've heard about his romance with Miley Cyrus whom he met during filming The Last Song right before The Hunger games.
For 10 years there's been a lot of news about his on-again, off-again relationship, a called-off engagement, a second engagement and finally marriage The fans breathed a sigh of relief thinking that it was over but then they announce their separation again.
Liam confessed: "Just a quick note to say that Miley and I have recently separated and I wish her nothing but health and happiness going forward." 
"This is a private matter and I have not made, nor will I be making, any comments to any journalists or media outlets."
After that claim Miley was spotted kissing Brody Jenner's ex Kaitlynn Carter. Well, this separation is probably for good now. What do you think? Here's to more roles from Liam, we can't wait to see what he's got up his sleeves.
Willow Shields as Primrose Everdeen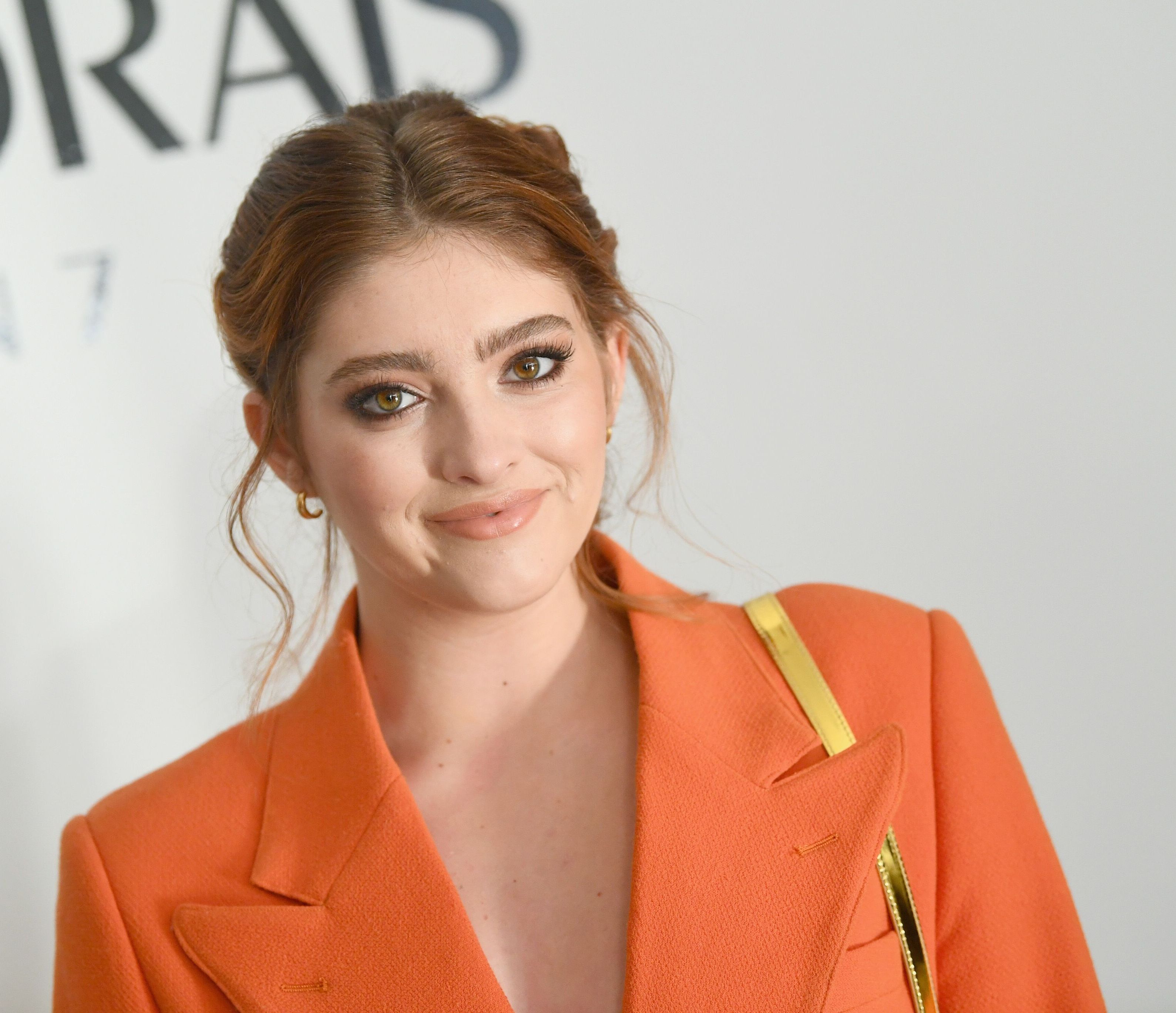 Wow, we didn't even recognise her! Willow has grown so much! She even got her own phone! At the age of 15! Yes, you read it right. "It's good for young girls to focus more on real life experiences than something through the phone," Shields shared with Nylon magazine in 2015.
Now, Shields's 19, and she isn't afraid of showing her beauty.
The actress has almost a million followers on Instagram and makes her position about candid pics clear:
"If young women want to bare some skin then they should, and not be scared of what men will comment on their page, or what other women will judge them for," said the young actress.
After The Hunger Games, Willow tried something completely new - she was invited to be on Dancing With The Stars.
"It was like the scariest experience of my entire life, but also the most amazing thing I've ever done," she revealed in an interview with Hollywood Today. "I was actually dancing ten hours a day, six days a week for the show… dancing these crazy things I'd never even done before." 
After a few more roles, she got a part in the Spinning Out series that's set to premiere on Netflix alongside Kaya Scodelario. Can't wait to see this duo!
Josh Hutcherson as Peeta Mellark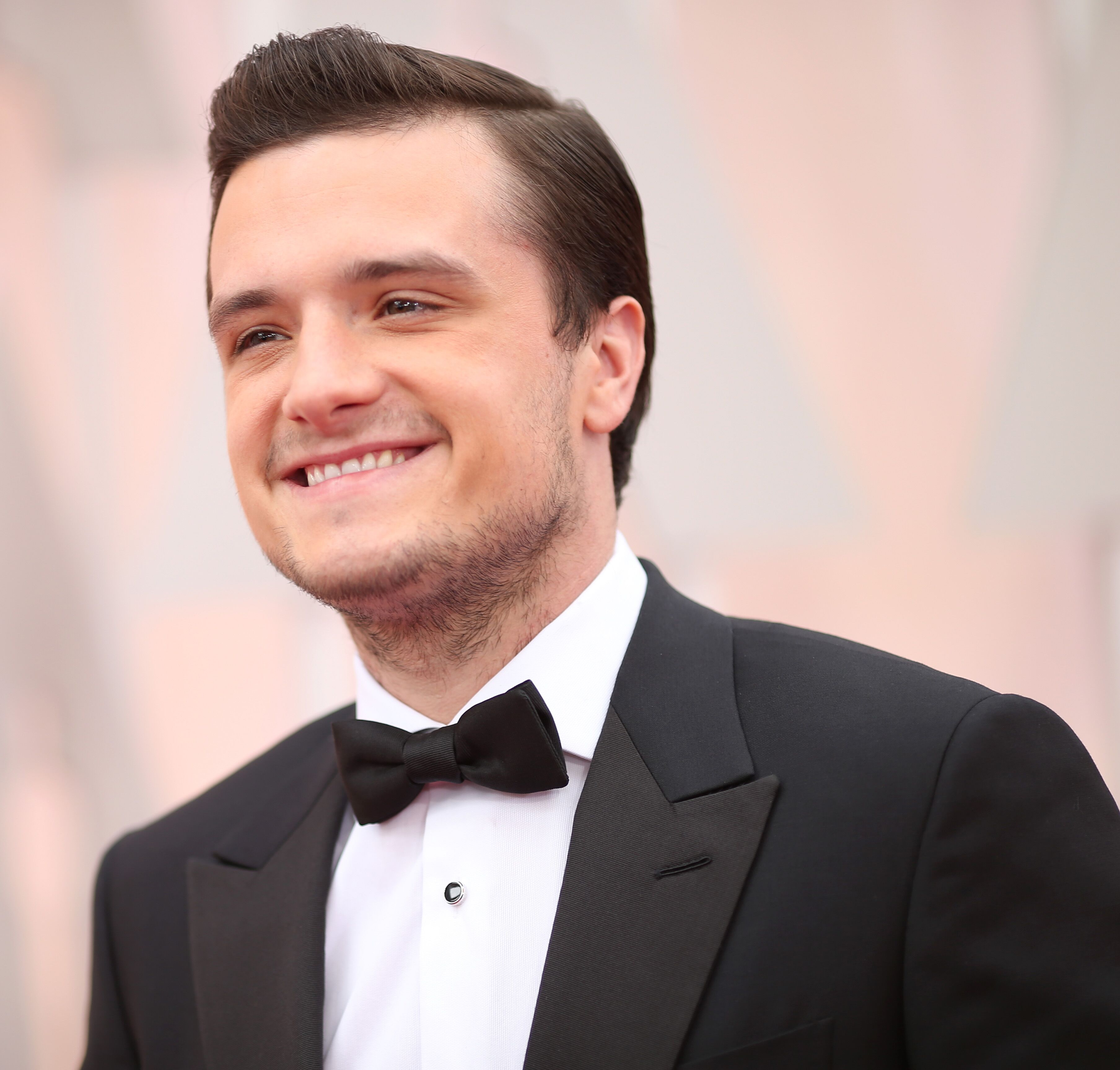 Where you team Peeta or team Gale?
Despite the huge popularity of his character Josh hasn't changed as a person.
"I love my job more than anything in the world and I could never imagine doing anything else. So this whole thing is a very small price to pay compared to someone who has to go to an office to work," said the actor.
It makes sense because he's been acting since he was 9 years old. We're just relieved that he didn't turn out to be one of those troubled ex-child stars.
"I started "The Hunger Games" when I was 13. I'm grateful to my family, friends and the people I work with, who kept me focused and on the right track. I am proud of not becoming an unfortunate child star," confessed Josh.
After the last part of The Hunger Games, he got the roles in 3 James Franko's films - In Dubious Battle, The Disaster Artist and The Long Home. They are getting along, for sure. "The biggest misconception about James is that some people find him like a little hard to connect with, but I can tell you, once you get inside the circle, he's like your best friend. He's a really good guy, really honest and extremely intelligent, down-to-earth," said Hutcherson.
The actor is very popular among girls. He dated Victoria Justice, Vanessa Hudgens, Francia Raisa, and AnnaSophia Robb. 
On the set of Paradise Lost in 2013, he met Claudia Traisac with whom he has had a longterm relationship. They're very protective when it comes to their personal life, but since they haven't been spotted together for almost a year, fans think they broke up. But we think it'll only be a matter of time when Josh finds true love.
Jennifer Lawrence as Katniss Everdeen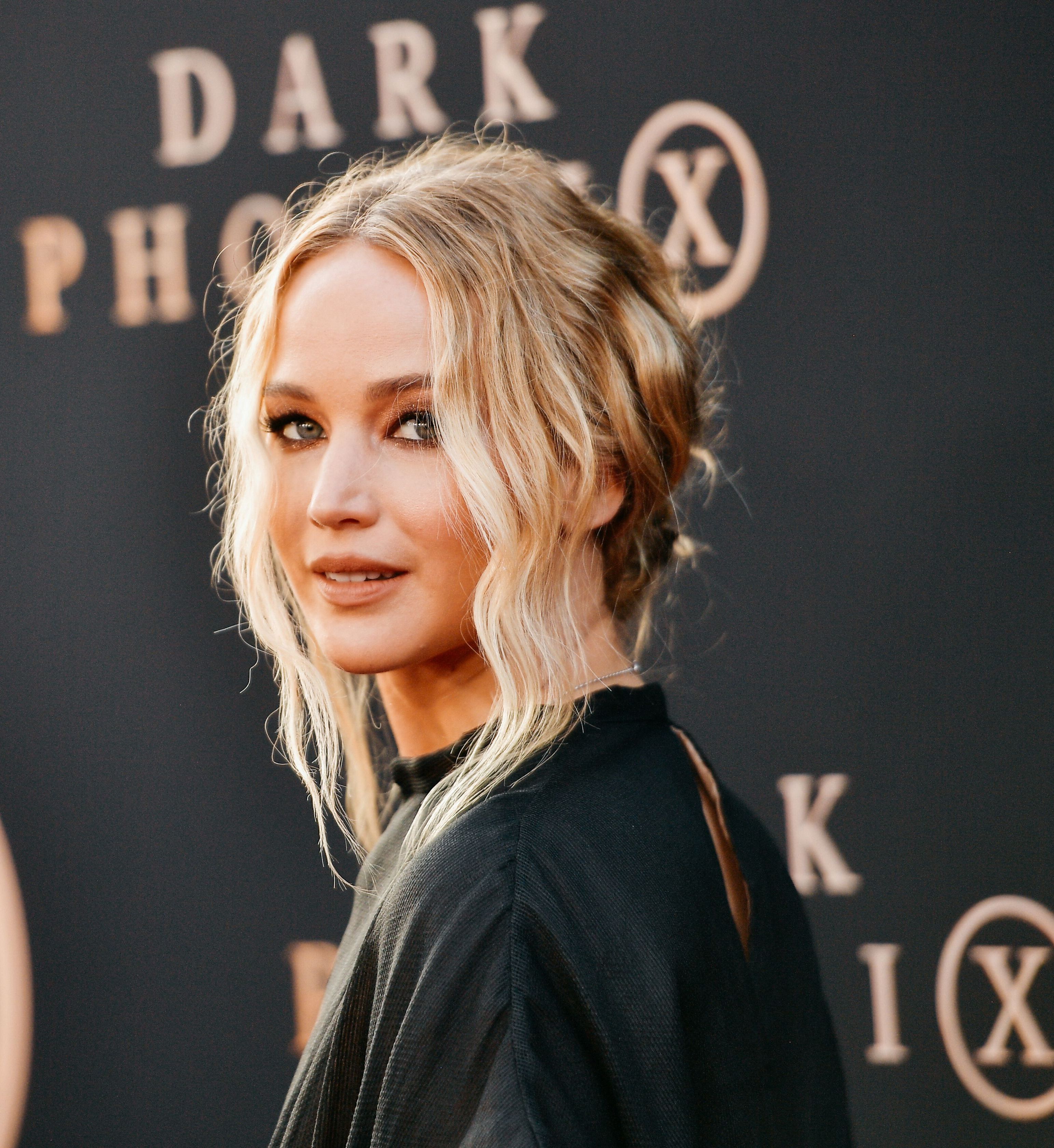 Jennifer definitely knows how to live life successfully! Most of her films were a phenomenal success. She received an Oscar and got the role of the legendary Mystique on X-men. And... that's not all - she even got engaged!
Moreover, this beauty surprises everyone with her interest in politics as she is a member of the non-partisan, grassroots anti-corruption organization Represent.us. She even discussed the issue of political corruption at Cleveland Heights High School last year.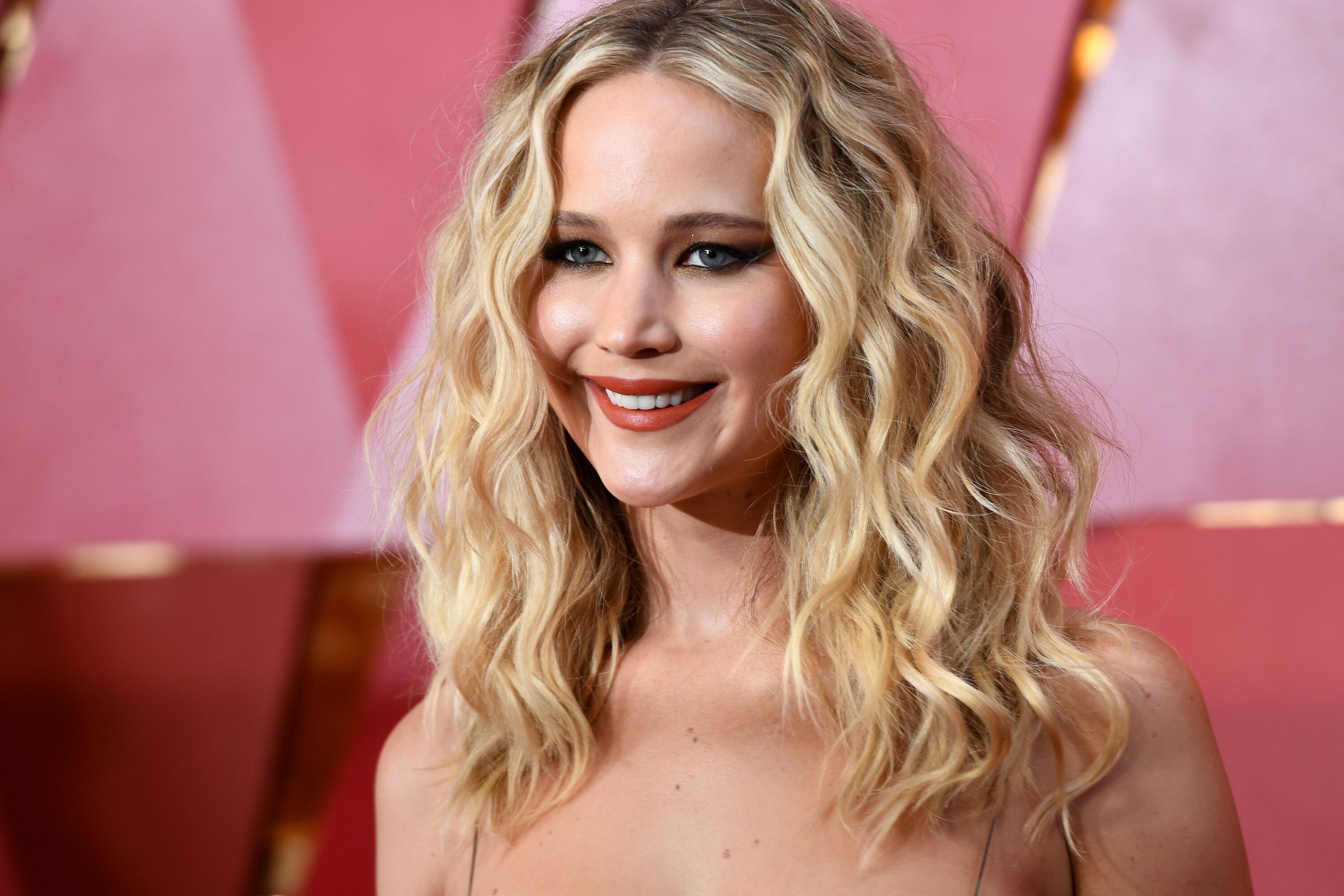 Lawrence is really dedicated. She even retired for a year to focus on getting young people to be politically engaged locally and she seems really serious about this problem. We're so proud of you, Jen!
Did you know that Lawrence has famous neighbors and one of them is her friend Zoe Kravitz? Zoe revealed how she greeted Jen, for the first time in her house.
"I go over to [Lawrence's] apartment, and she opens the door in a towel. She's like, 'Come in, sorry, you're early, I was about to shower.' And she drops her towel and gets in the shower, and starts shaving her legs, totally naked," Kravitz said.
Hah, that's what it's like with girlfriends.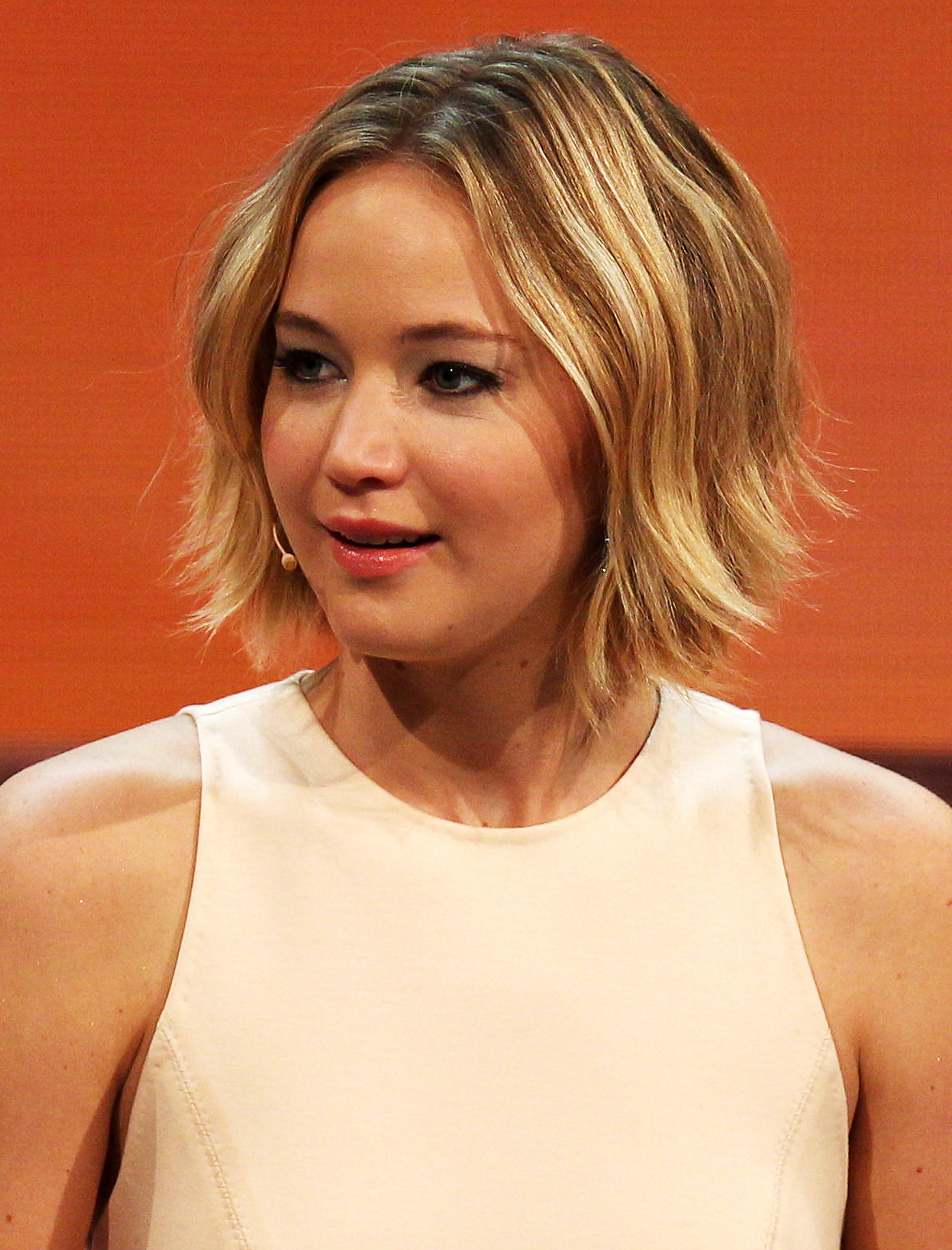 Let's get to Lawrence's personal life. The role in X-men was not just a push in Jennifer 's career, it also brought along her longtime boyfriend Nicholas Hoult aka The Beast. We were extremly happy to see their adorable pics, but they broke up five years later, right after Jennifer won the Oscar. Maybe the reason for their breakup was her mindblowing success? Or was it just a coincidence? Guess we'll never know.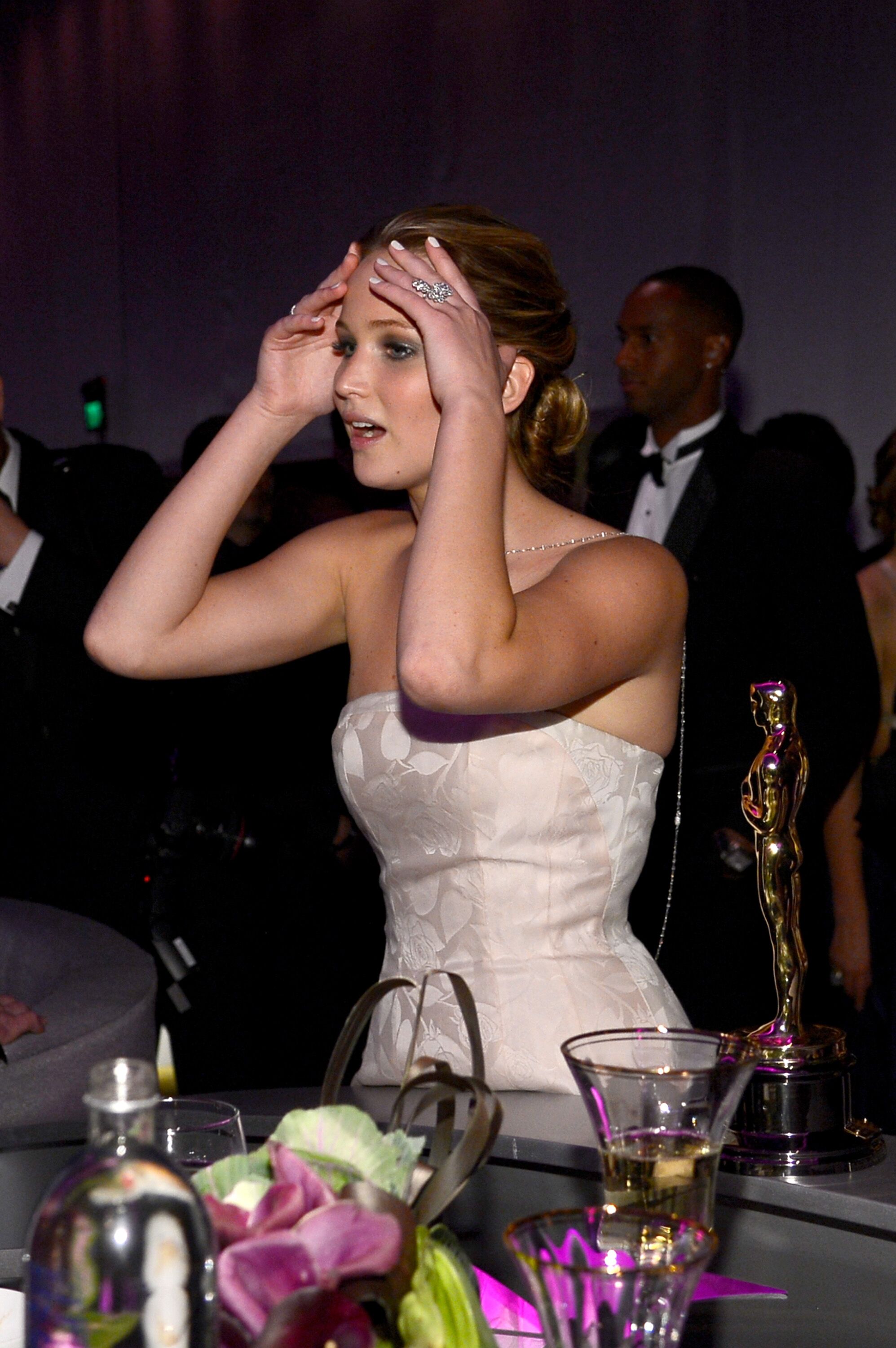 Speaking about the end of The Hunger Games saga and the breakup with Nicholas, she revealed:
"I was also in a relationship with somebody for 5 years and that was my life. So my life was this person and these movies and we broke up around the same time that I wrapped those movies. Being 24 was this whole year of, 'Who am I without these movies? Who am I without this man?'"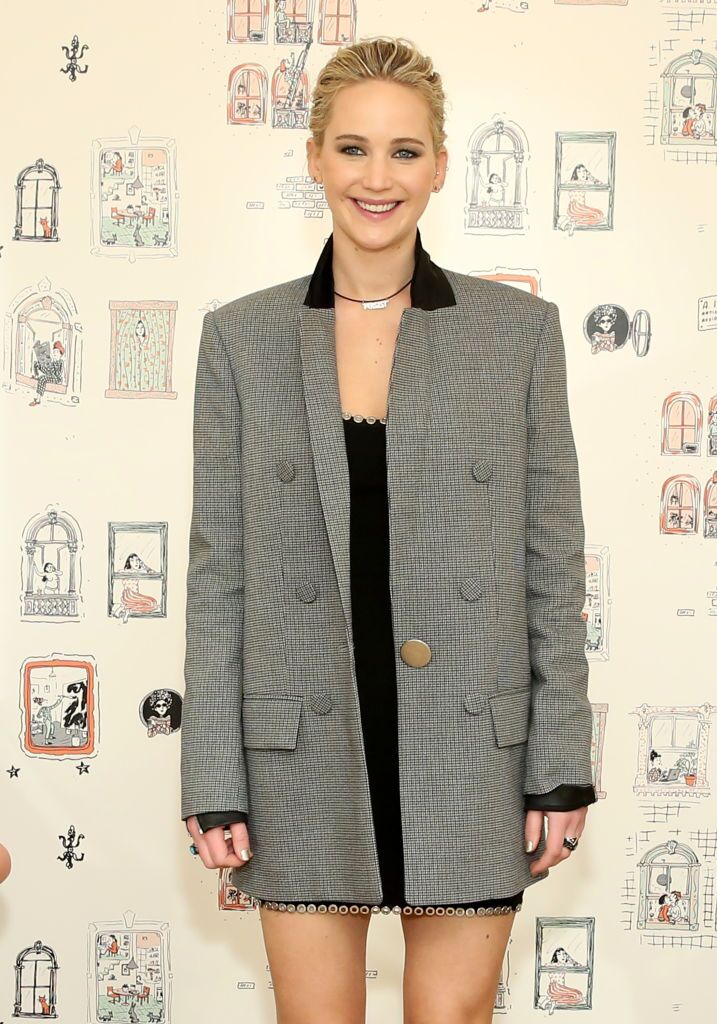 After that, Lawrence was in the short term relationship with Coldplay frontman Chris Martin and Darren Arofonsky who is 22 years older than she is. But that all was before she met the art gallery director Cooke Maroney who she got engaged with soon after they started dating. We are happy for her!
Who was your favorite character in The Hunger Games? About whom you'd like to learn more? Tell us in the comments below!