Reasons Behind LPBW Family Members Leaving the Show
Since "Little People, Big World" premiered on TLC in 2006, viewers followed the lives of little people Amy and Matt Roloff, and their four children,  twins Zach and Jeremy, Molly, and their youngest son, Jacob. However, fans had a front-row seat to the many ups and downs the Roloff family faced, and in recent years some of them left the reality show. Let's have a look at who chose to leave and why.
SYNOPSIS OF THE SHOW
The series was centered on the everyday lives of a family called the Roloff, which comprised of Matt and Amy Roloff, the parents and their four children, Jeremy, Jacob, Molly, and Zach. Amongst the children, Zach is the only dwarf, while the rest are of average heights. The show is more surprising because Zach and Jeremy are fraternal twins. The Roloff family lived on their property in Helvetica, Oregon, which is the suburb of Portland, where they grew and sold pumpkins. The show would unfold every episode with members if the Roloff family were engaged in daily activities like shopping, sports, and so on. The message this series tried to pass was based on how strenuous some daily activities were for the Roloff children, especially Zach.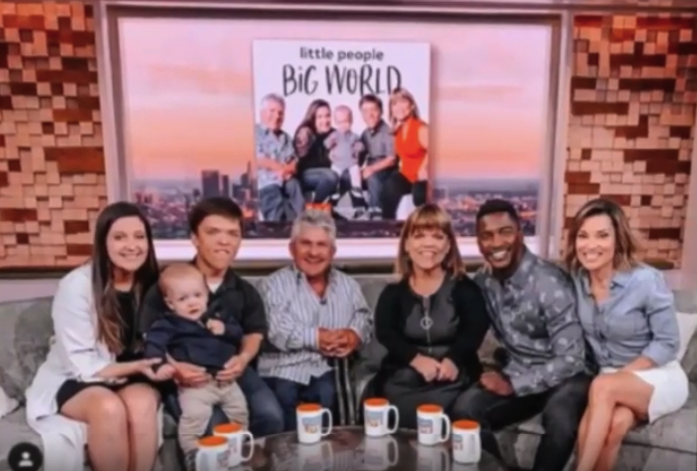 WHAT YOU DID NOT KNOW ABOUT THE SERIES
In 2007, Matt Roloff found himself in the shackles of the police when he was busted for a DUI in Washington County, Oregon. According to Today, Matt had been struggling to stay in the lane, and some officers detected that there might be a problem with him. Also, in September 2011, Matt and Amy Roloff faced a lawsuit problem when one of their fans sued them to court. The report from Radar Online said that a fan known as Linda Farrall insisted that she got injured while visiting the Roloff Farms in Oregon. However, it was later discovered that she fell after bumping into someone on the pavilion. Another thing that fans may not know about is that when Jacob Roloff left the show, it broke his family into pieces.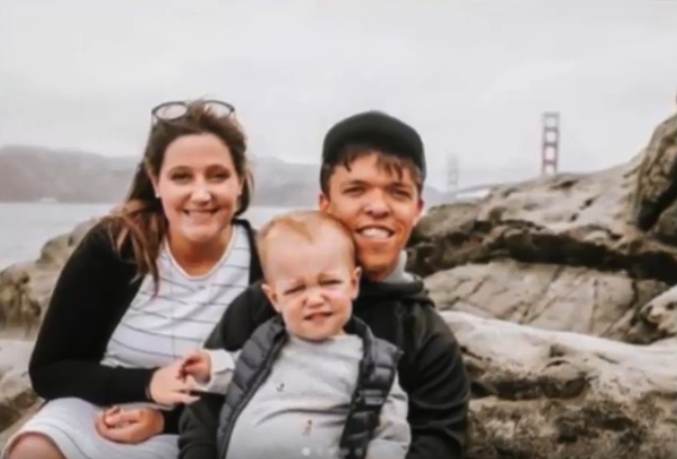 JACOB ROLOFF
Now 22-years-old, Jacob left the show a few years ago after he disagreed about its content and general management. In 2015, Jacob commented on Twitter that he missed out on earnings while still a minor on the show, and complained a year later that the show made up scenes for the sake of ratings and that it didn't portray the Roloffs on television the way they are in real life. 
"Producers have to try to get us to follow the talking points," Jacob wrote. "For me, noticing how the agenda of the crew doesn't work well with the health and happiness of our family is what made me decide quite a while ago that I could not be a part of it as soon as I was able."
Since leaving the show, Jacob became engaged to his girlfriend, Isabel Rock in January 2018. In videos Isabel posted about their road trips across the country, Jacob explained that he preferred filming himself because it allowed him the freedom to say and do whatever he wanted. Later in the year, Jacob published his biography, "Verbing" wherein he said that the show made him anxious in dealing with his family because of the way the crew handled the show. 
"This led to arguments and miscommunications with family, especially my parents, culminating in their decision to experiment having me see a therapist," Jacob wrote.
MORE ABOUT JACOB ROLOFF
Jacob Roloff has spent a significant part of his life on television. Somehow, he insisted that this affected him, so he decided to leave his family show. The 22-year-old slammed the show for fake scenes to instigate drama and disclosed that his family did not look like what they brought to the screens. In 2017, he revealed on Twitter that he did not get to spend most of the money he made from the show, but refused to go into details. In 2018, the former Television star released his book titled 'On The Subject Of My Growth,' and in it, he talked about how the show caused him a lot of pain. Even though Jacob is no longer part of the reality show, he has a good relationship with his family and often posts pictures on social media enjoying time with them.
JEREMY AND AUDREY ROLOFF
At 13-years-old, Jeremy first appeared on "LPBW" alongside his family in 2006. However, things changed for Jeremy after he married Audrey in 2014. When Audrey became pregnant the following year, Jeremy's thoughts turned to their future and the couple made the decision to concentrate on other projects after little Ember turned 1-year-old. In July 2018, Jeremy announced that "the time has come" for them to leave the reality show as he wrote:
"A year ago I made the decision that this season would be our last. It has been an amazing run, and I can't say thank you enough to all of you who have watched and supported us along the ride. We will still be supporting the family as they carry the #LPBW torch onward."
However, Jeremy assured fans that they won't be disappearing and that they plan on continuing the Lord's work with exciting new ventures for the future. After the news broke, TLC released a statement wherein they wished Jeremy and Audrey all the best in their future endeavors, and shared their excitement for the return of the new season of "LPBW." The couple owns a clothing company and has a blog that's been running for years, while they also published a book called "A Love Letter Life."
MOLLY ROLOFF
Back in 2017, Molly married Joel Silvius on the Roloff Farms, but shortly after the couple moved to Spokane, Washington. Starting a new life with her husband led to Molly leaving the show, and although it's far away from her siblings in Oregon, Molly sees her family as often as she can. In May 2019, Molly and mom Amy spent some quality time in the kitchen baking and Amy soon shared the "special time" with her followers on social media.
"I was so happy to see my daughter Molly over Easter. It was a very special time and she inspires me!" Amy captioned the post. 
Before Father's Day, Molly also got together with her father and his girlfriend, Caryn Chandler, when they came to visit her in her new home.
"My sweet and beautiful daughter Molly and her husband Joel. We had the best time ever visiting them and seeing their new home in Spokane… what a wonderful early Father's Day blessing," Matt shared. 
Even though Molly is often absent from family events since she moved to Washington, Amy assured fans that she is always missed. Other members of the family agree as Jeremy commented on their annual family photo in 2017, shortly after his younger brother, Jacob, and Isabel became engaged.
"Cheers to the last day of pumpkin season 2017 here at @rolofffarms!? This is our annual family photo. Missing Molly and Joel this year though! But our tribe is growing, we've added two more!" Jeremy wrote.
When pumpkin season came around in 2019, Amy shed some light on the subject that featured throughout the latest season of "LPBW" - Amy's living conditions. After Amy and Matt split up, debates over the future of Roloff Farms became a constant that prompted many arguments between the two. In mid-2019, Amy officially sold her portion of the family farm to Matt, and the reality star along with her boyfriend Chris Marek had been scouting for a place to call their own since. However, in October 2019, Amy revealed that she and Chris may have found the next place to call home after a concerned fan asked for an update.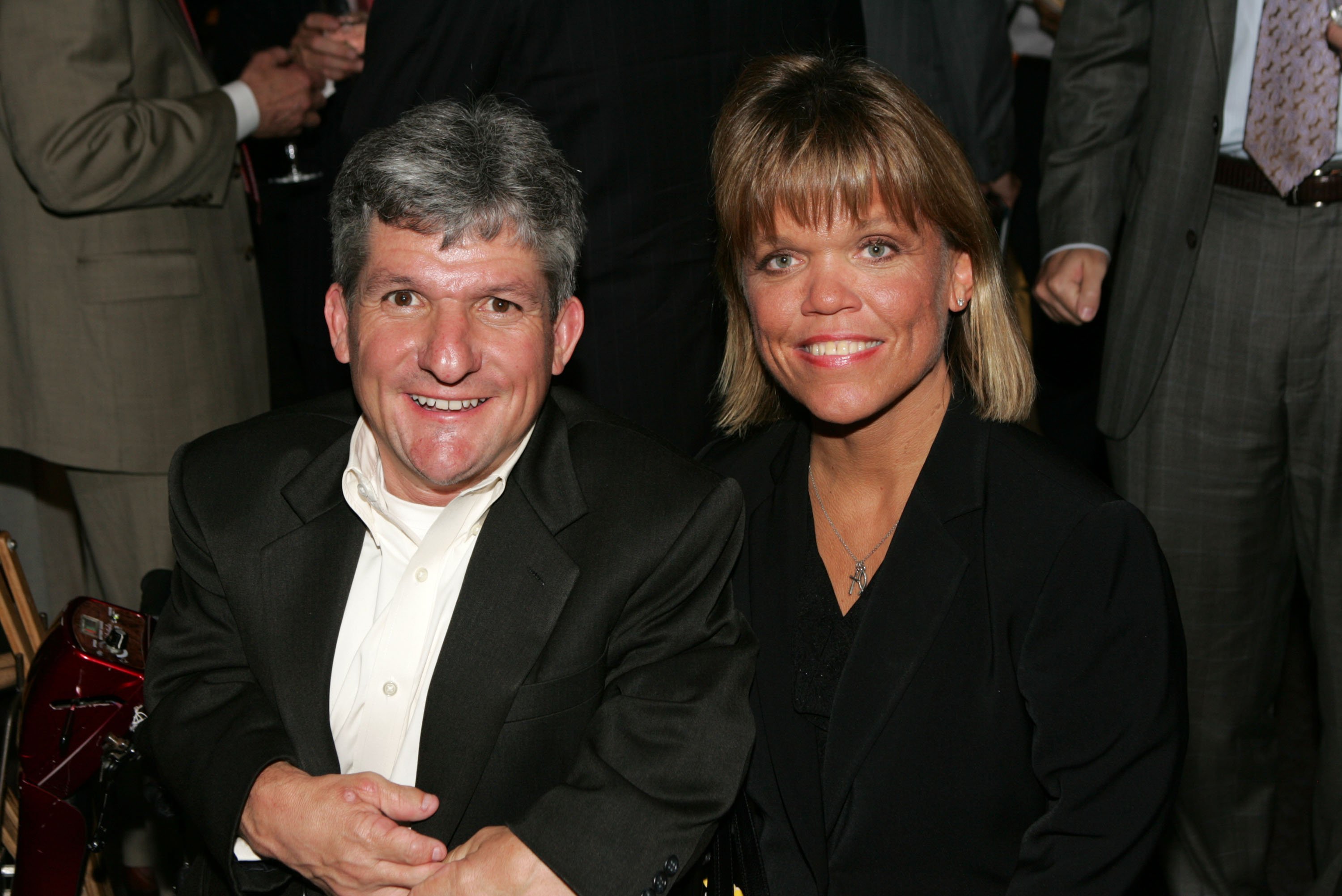 The series showed the lifestyle of a beautiful family, but, shockingly, what we thought was a perfect family concealed a lot of Truth. A perfect example is a fact that their son, Jacob, did not appreciate being on television for most of his life and how it affected him. Do you think Jacob Roloff was right for leaving the show like that? Let's know what you think in the comment section below.
Source: Heavy, GoodHouseKeeping, PEOPLE
Click 'Continue reading' to find out how Albert from 'Little House on the Prairie' looks now. He is 52 years old and looks more handsome than ever!