30 Interesting Facts For Iconic Western TV Series Fans
Cool cowboys became popular on television during the 1950s and 1960s. The genre thrived in series like "Laredo," "The Virginian," "The Rifleman," "Bonanza," and "Gunsmoke," as favorite cowboys galloped, fought, and charmed the ladies throughout the great Southwest. However, there are some lesser-known and surprising facts about these popular television series fans will find interesting, let's have a look. 
Back in the day, people could never miss their favorite television show for anything, and to date, there are still some shows that fans could never get over. For everyone, there is that show that you could watch over again and never get tired of. Nevertheless, it is not compulsory that the more you watch a show, you know everything about it. Some shows have hidden facts that fans may not be aware of, but luckily, we have a compiled list of fantastic shows back in the day with exciting facts — prepared to be blown away.
'LAREDO'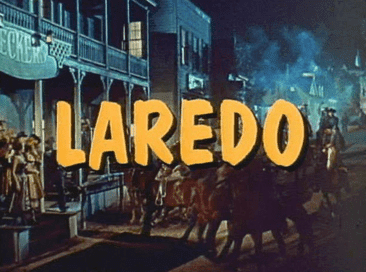 The band of three Texas Rangers in this western emplored comedy while continually getting themselves in and out of trouble. The series ran for 56 episodes from 1965 until 1967, wherein Peter Brown, Neville Brand, William Smith, and Philip Carey played the lead roles.
1. Both Peter Brown and Philip Carey became soap opera stars after television westerns went out of fashion. Peter spent eight years on "Days Of Our Lives," and also starred in "The Young & The Restless," "Loving," and "One Life To Live."
Philip became the patriarch Asa Buchanan on "One Life To Live" at the beginning of 1979, and portrayed the role for almost thirty years.
2. "Laredo" is a spinoff of "The Virginian," whereby the ranch hand, Trampas travels to Mexico during the third season finale. He passes through the town Laredo and encounters the three Texas Rangers, who ended up with their own series.
3. "Laredo" and "The Virginian" shared a filming lot, and therefore shared a cast of almost 350 crew members, directors, writers, stuntmen, and actors with credits on both programs.
4. Neville Brand became a war hero before his time on "Laredo." After enlisting in the National Guard in 1939, Neville served in the Army throughout World War II. He earned a Purple Heart and a Silver Star after almost dying during combat and studied acting after the war, which led to his first credited role in the 1949 film "D.O.A."
5. Philip Carey served the Marines during World War II and the Korean War, and he made his first appearance in a western with "Cattle Town" in 1952.
6. Western Publishing printed a Laredo comic book with art by Alberto Giolitti in June 1966. While the cover sported a color photo of the cast, only one issue of the comic book got produced.
7. It Had a Stiff Competition
When Laredo came to the screens through ABC, it was aired every Thursday at 8:30 pm in place of shows like Bewitched and My Three Sons. After a while, the series began to air every Friday night by 10 pm and by the second season, there was stiff competition. It had to compete with The Avengers, but fans had no idea about this. 
8. Robert Wolders Had Famous Life Partners
Wolders was born in 1936 in the Netherlands, and his acting career had barely kicked off when he landed the role in Laredo in 1966. A few years later, his career was over, but his love Life helped him remain in the spotlight. His first marriage was to his co-star, Merle Oberon, and they stayed together till her death in 1979. One year later, he became involved with an iconic star actress known as Audrey Hepburn, and the duo married after a while. His other relationships were to two Oscar-nominated actresses known as Leslie Caron and Shirlee Fonda. 
9. There Were 2 Laredo Shows
When the known Laredo show ended, a year later, Universal came up with three other episodes from season one and embedded it into Three Guns For Texas in 1968. There was an episode that showed a 75-minute pilot episode, and this was combined with another episode from a series titled The Virginian. Although Universal did not market the second show with the name Laredo, it was apparent that several Episodes from the series were included in the second show. 
10. Two Actors From The Show Became Stars of Soap Opera
You may not know Peter Brown and Phil Carey from the Laredo series, but you would see that they have had one of the most amazing careers in the industry. While Peter had a good run for about five decades in soap opera, Phil has made a name for himself in the industry for nearly 30 years. 
11. Laredo Reunion
Not many people know this, but in 2005, Peter Brown and William Smith had a reunion for Peter's final role in the series. A film titled Hell To Pay reunited the co-stars of Western Television shows. Unfortunately, Peter Brown died in 2016.
'THE RIFLEMAN'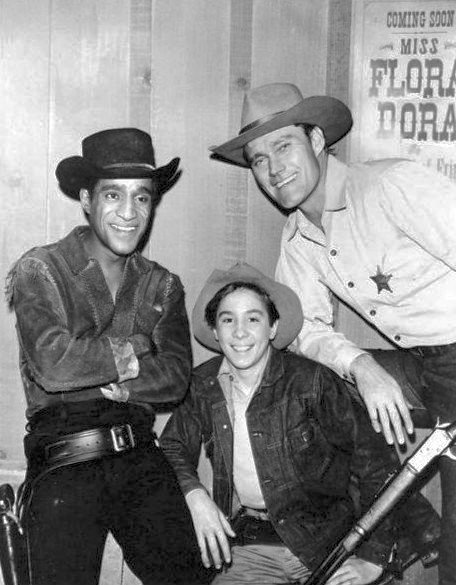 "
The Rifleman
" followed the
adventures of a Wild West rancher
, Lucas McCain, and his son Mark. The series, which ran for five seasons from 1958 until 1963, became a massive hit on television and made Chuck Connors a revered actor.
1. It became the first prime-time television show about a widowed parent, and Lucas McCain's strong moral compass while he taught his son honest and tough life lessons, became a big draw for the program.
2.  A gifted athlete, Chuck Connors formed part of the first-ever Boston Celtics squad in 1946. After that, he played for the Brooklyn Dodgers before he played first base for the Chicago Cubs in 1951. Chuck also got drafted by the Chicago Bears and became the first professional player to shatter a backboard.
3. "The Rifleman" came from a rejected script for "Gunsmoke." Written by Sam Peckinpah, they didn't see the content fitting even though Sam based many of the characters from his experience growing up on a ranch.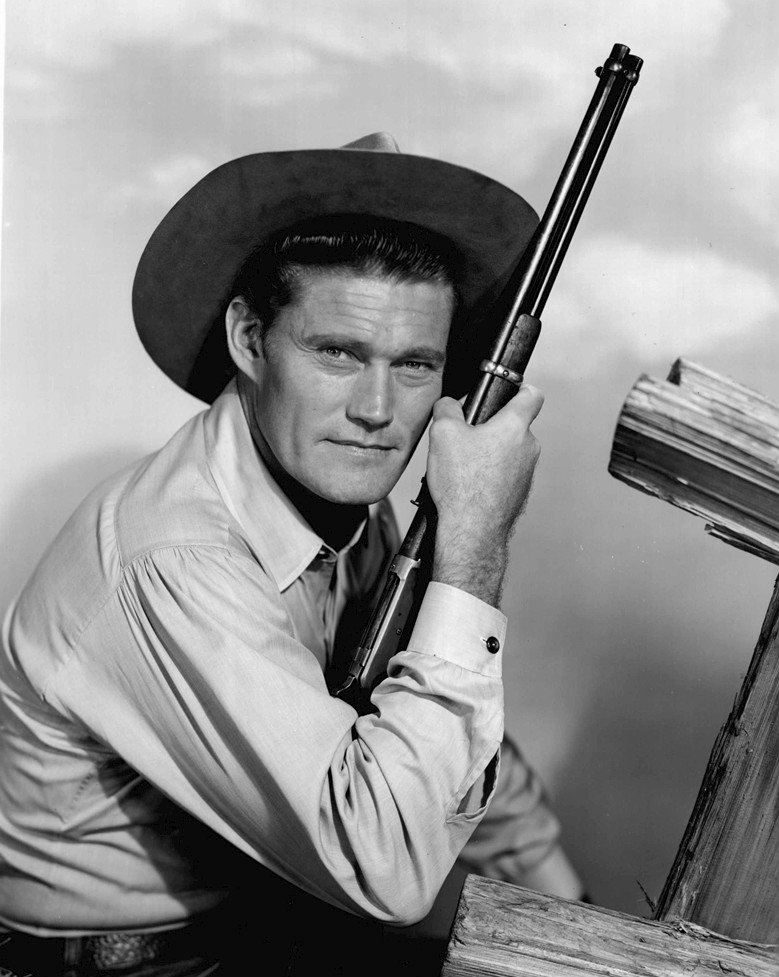 4. In the initial script, Chuck's character didn't have a son or the same name. The original character, John McCain, became Lucas McCain with a son named Mark.
5. Johnny Crawford, who played the role of Mark, went on to have a successful music career and recorded five Top 40 hits during the 1960s.
6. Lucas McCain sports a nifty modified Winchester Model 1892 with a large ring lever that enables him to cock the gun while spinning hit. The thing is, the show takes place during the 1870s and 1880s.
7. Dennis Hopper Was The Sharpshooter
If you have seen the pilot episode of The Rifleman, you will see Dennis Hopper playing the role of a sharpshooter. After playing this role, he would then return in another Episode as the Three-Legged Terror. Also, you may have noticed that Paul Fix took on the part of Marshal Micah Torrance, a doctor taking care of Dennis while he was on the plane. 
8. Sammy Davis, Jr. Played The Role Of A Sharpshooter
Everyone knew Sammy as The Rat Packer in the movie, but what they did not know is that late in the fourth season, he played the role of Tip Corey, a man with a bad reputation. Although Sammy was used to playing and dancing, he also knew his way around guns, hence, becoming a sharpshooter.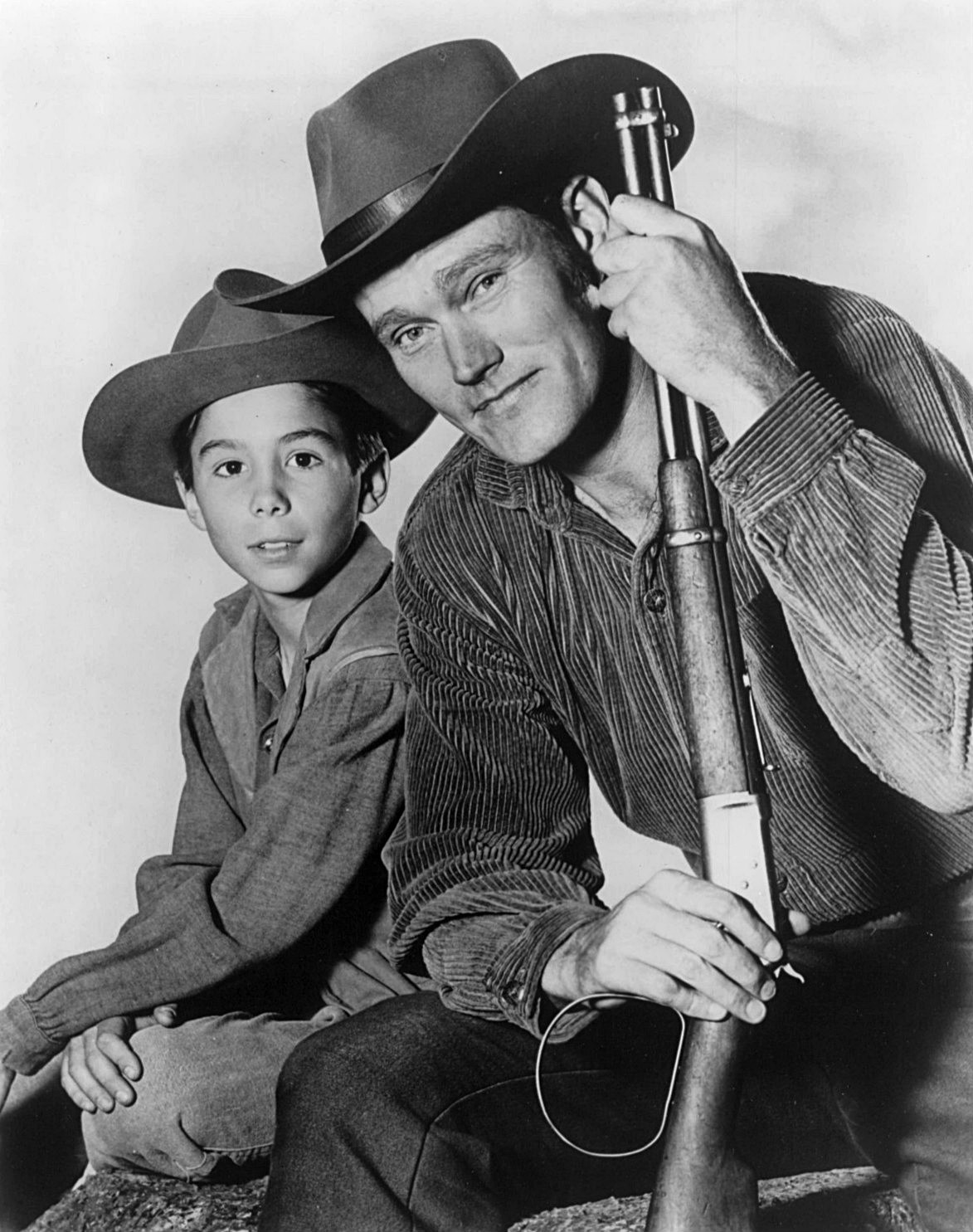 9. The Rifleman's Real Name Was John McCain
While many people did not know that the Rifleman had no son, they did not know what his real name was, even though it was mentioned frequently in the movie. The Rifleman's real name was John McCain, and Chuck Connors' character was called John McCain. 
10. Paul Fix Was Filmed In Star Trek's Enterprise
After playing the role of Marshal Micah Torrance, he landed a role as Dr. Mark Piper in the second episode of Star Trek, which was titled "Where No Man Has Gone Before." Also, when the show attracted the network, Paul's role was handed to DeForest Kelley.
11. Lucas McCain Had A Rifle From 1982
The show stood for realism in every aspect, but it was discovered that some elements in the show appeared to be false. For example, the show ran in both the 70s and 80s, however, Lucas McCain owned a rifle gun in 1982.
'GUNSMOKE'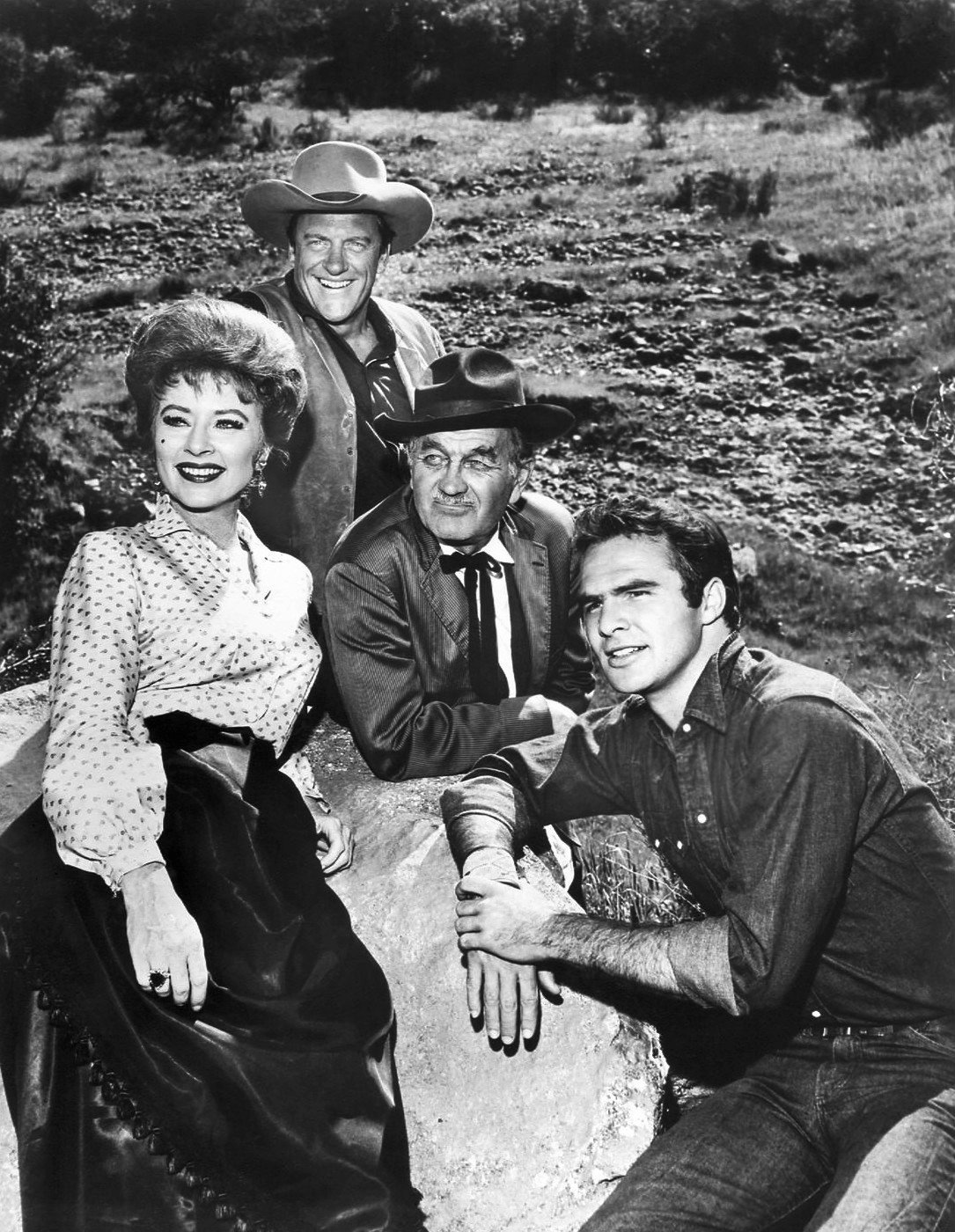 "
Gunsmoke
" is set in the wild west town of Dodge City, where Marshal Matt Dillon often has trouble keeping its unruly inhabitants in line. From cattle rustling to gunfights, the series had it all. It ran for an impressive twenty seasons from 1955 until 1975 and received 19 awards.
1. Apart from its twenty-year run, the series was out of this world for another reason. All four senior officers in "Star Trek" appeared on the popular series as Scotty, Bones, Spock, and Kirk pop up in various episodes.
2. James Arness, who starred as Matt Dillon, and Milburn Stone, who portrayed the role of "Doc" Adams, are the only two actors that appeared throughout the show's entire run.
3. It had a radio series as well, and it lasted until 1961, with over 400 episodes produced.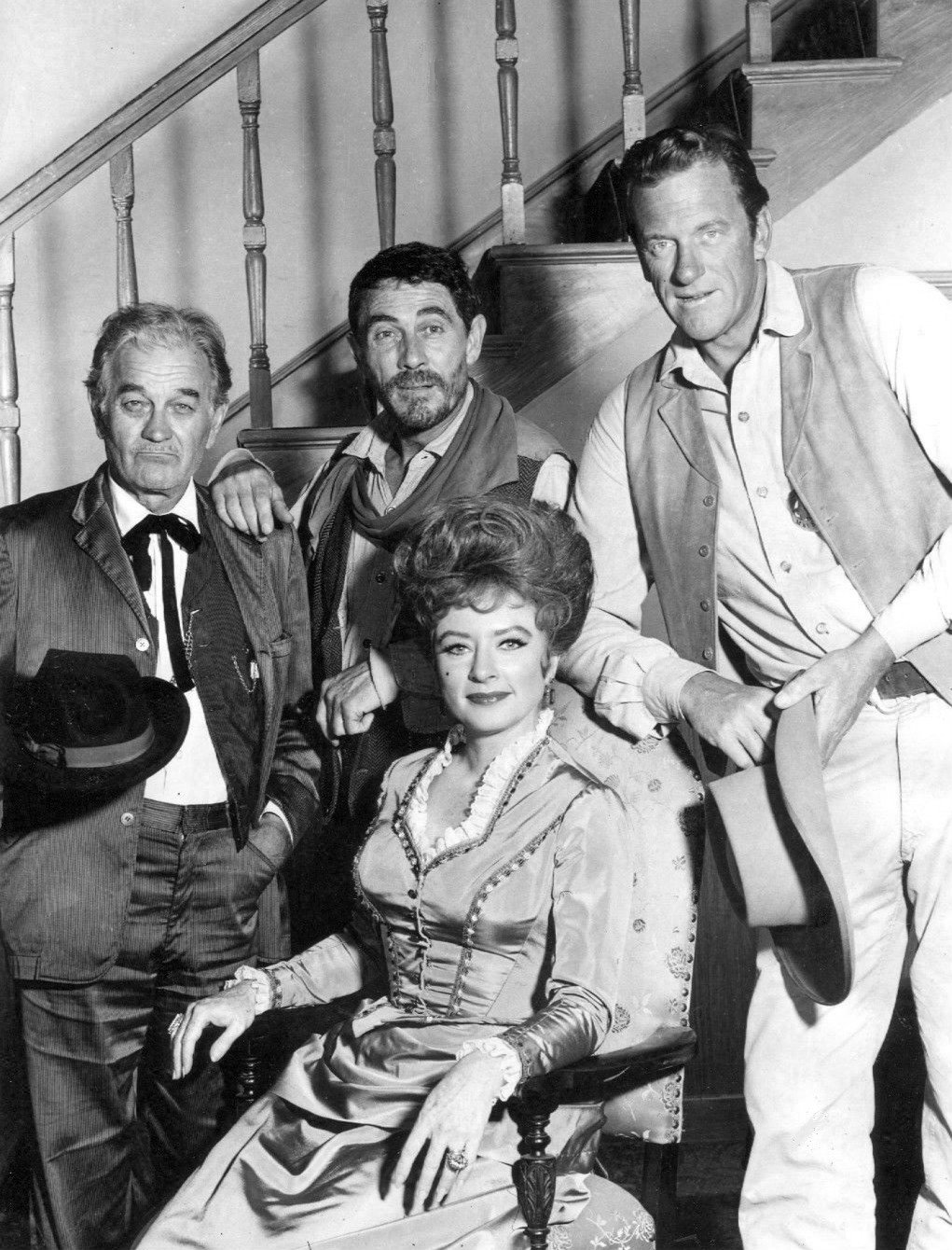 4. Dennis Weaver appeared in the first nine seasons as Chester Goode and won an Emmy for his role in 1959. However, he is the first actor that producers cast in the show, and they only found their main star later.
5. Britain's Daily Express ran a daily comic strip from 1957 to 1978 named "Gun Law," which featured the same characters.
6. For sixteen years, Milburn's character only went by "Doc" Adams, before producers allowed him to pick a first name. Milburn settled on the name Galen, inspired by a revered doctor and personal physician to emperor Marcus Aurelius in ancient Rome, Claudius Galenus.
7. Miss Kitty Russell
When it came to picking people for this role, Amanda Blake was not in the producers' radar, as they offered the role to Polly Bond. However, Amanda came into the picture when Polly turned down the job.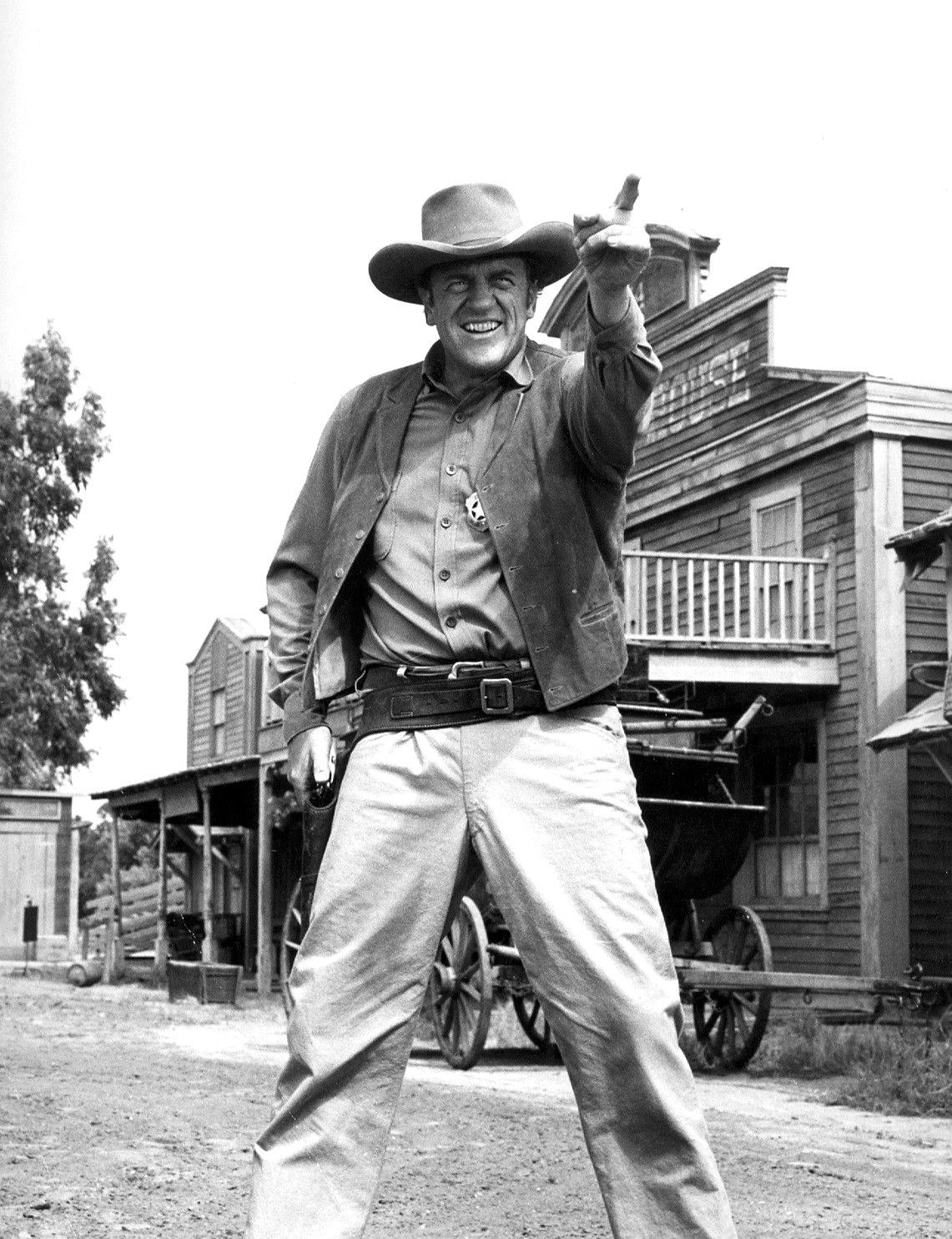 8. A Number One Hit
What many people may not know about this awesome show is that millions of people were addicted to it because, as earlier said, it was that awesome. The show remained at the top spot from 1957 to 1961, and that is a fantastic run for four years. 
9. Marshal Matt Dillon Was A Difficult Cast
In every movie, there are one or two casts that will be challenging to play, and the producers of this series experienced it with the Marshal Matt Dillon character. Initially, the show wanted to put John Wayne up for the role. However, he declined the opportunity, saying he was through with his movie career. The next on the list was William Conrad, whose voice-over on the radio for the show was described as terrible. About 26 more actors tried out for the role, but in the end, John recommended his friend, James Arness, for the role. 
10. The Show Was Chosen Over Gilligan's Island
At a point in the show, CBS was prepared to bring it to an end. Nevertheless, after much persuasion and meetings held on behalf of the show, the network canceled Gilligan's Island instead. As a replacement, Gunsmoke began to use its time slot on television.
'THE VIRGINIAN'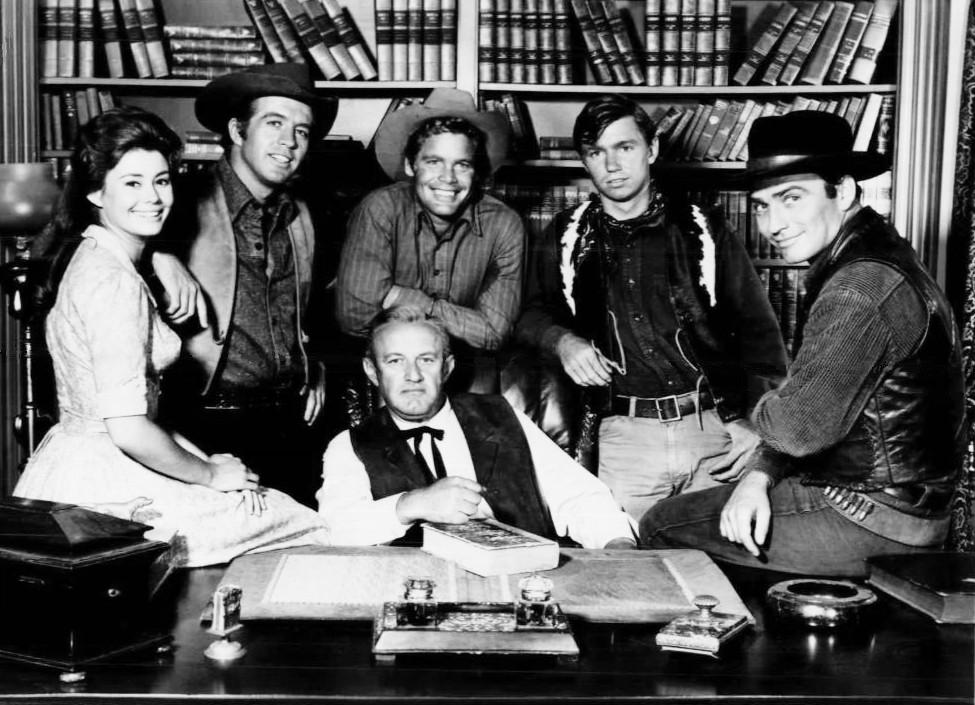 Set in the Wyoming Territory during the 1890s, "The Virginian" followed the relationships of the various owners of the Shiloh Ranch. The series won three awards during its run from 1962 until 1971, during which it became a popular staple on television.
1. The classic Western series is based on a novel, "The Virginian," written by Owen Wister in 1902.
2. The series became the first 90-minute Western on television when it premiered on 19 September 1962 in the US.
3. As the third longest-running Western series with 249 episodes, "Bonanza" came in second with 430 episodes, while "Gunsmoke" ran for a whopping 635 episodes.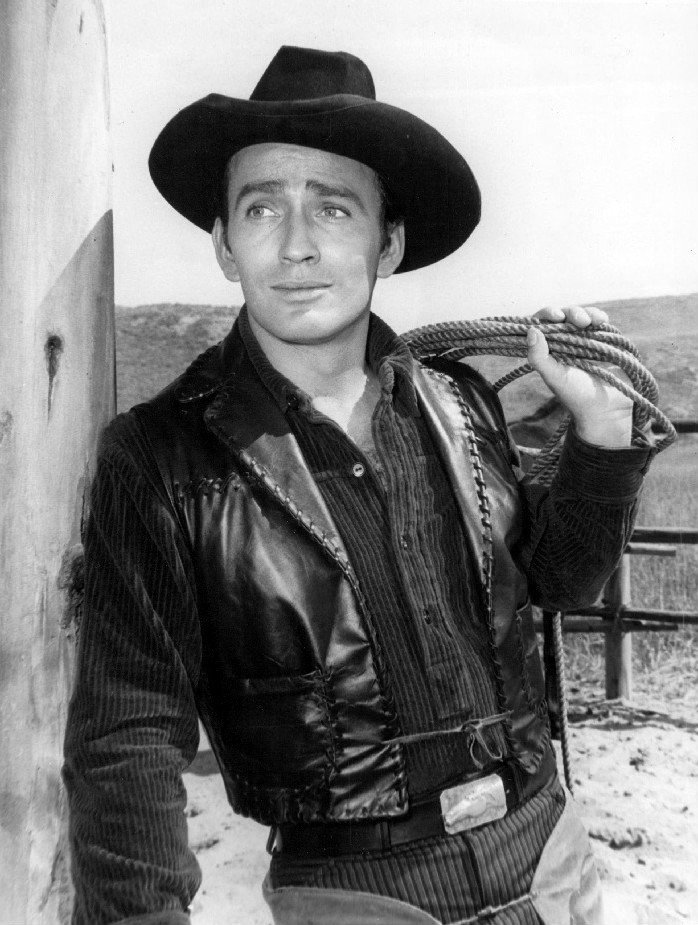 4. The series had many guest-stars, and only James Drury, who starred as The Virginian, and Doug McClure, who portrayed the role of Trampas featured in the entire series.
5. The series inspired the production of three motion pictures, and the best known of the trio is the 1929 version starring Walter Huston and Gary Cooper.
6. James Drury's character never revealed his real name and is only known as The Virginian throughout the series.
'BONANZA'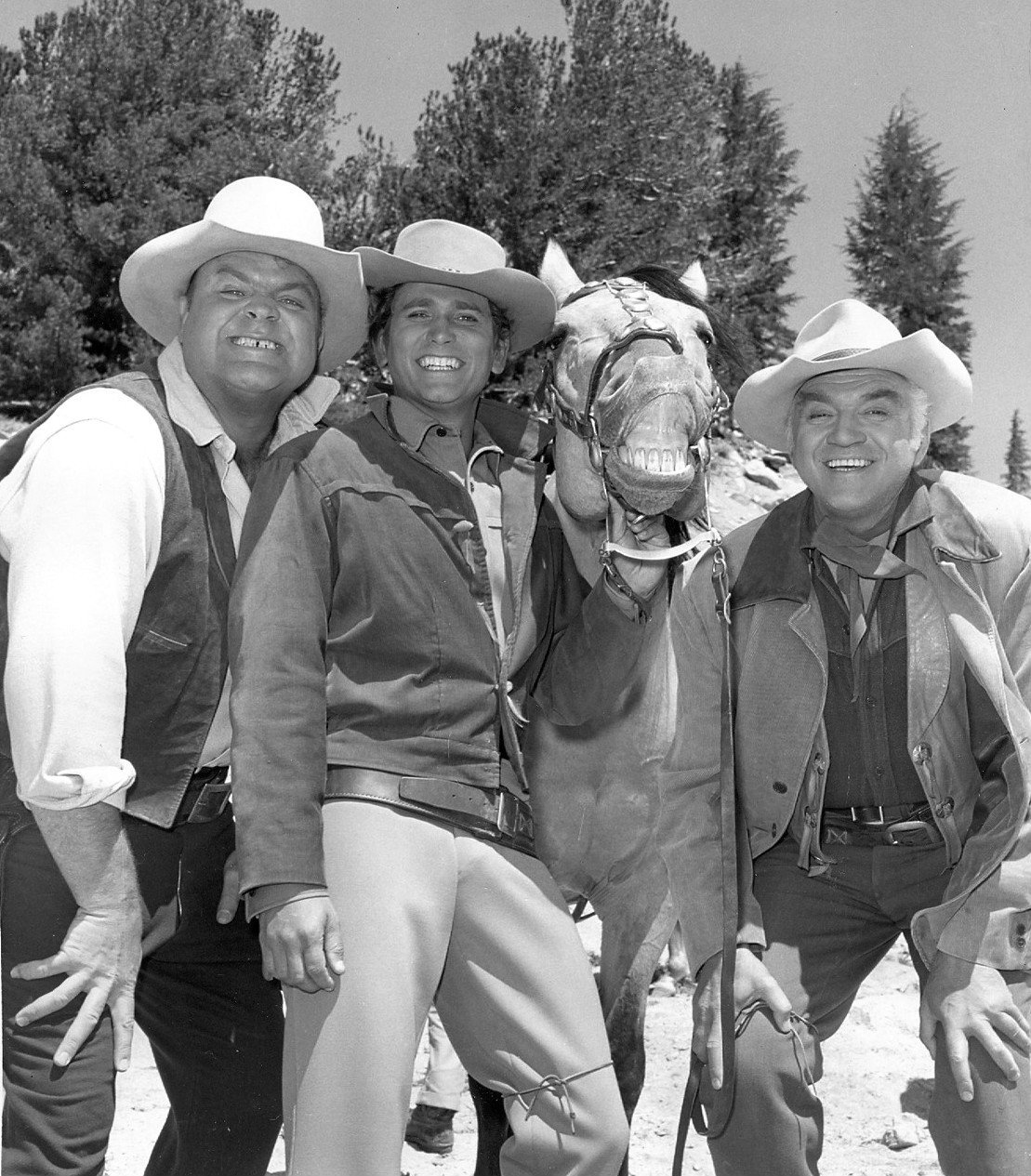 Ben Cartwright and his sons ran their Nevada ranch on the award-winning series "Bonanza" from 1959 until 1973, during which they braved the Wild West and helped the surrounding community. 
1. Lorne Greene portrayed the role of Ben Cartwright, but initially, he worked as a radio announcer during World War II for the Canadian Broadcasting Company. Because he often delivered stressful news with a booming voice, Lorne became known as "The Voice of Doom."
2. Dan Blocker filled the role of  Eric "Hoss" Cartwright, and became a record holder in Bowie County, Texas, by becoming the largest baby ever born there on December 10, 1928, and weighed in at a hefty 14 pounds.
3. The popular buffet chain of restaurants called Bonanza is not only named after the television series but also founded by Dan Blocker in 1963. By 1989, the restaurant chain boasted stores in 600 locations.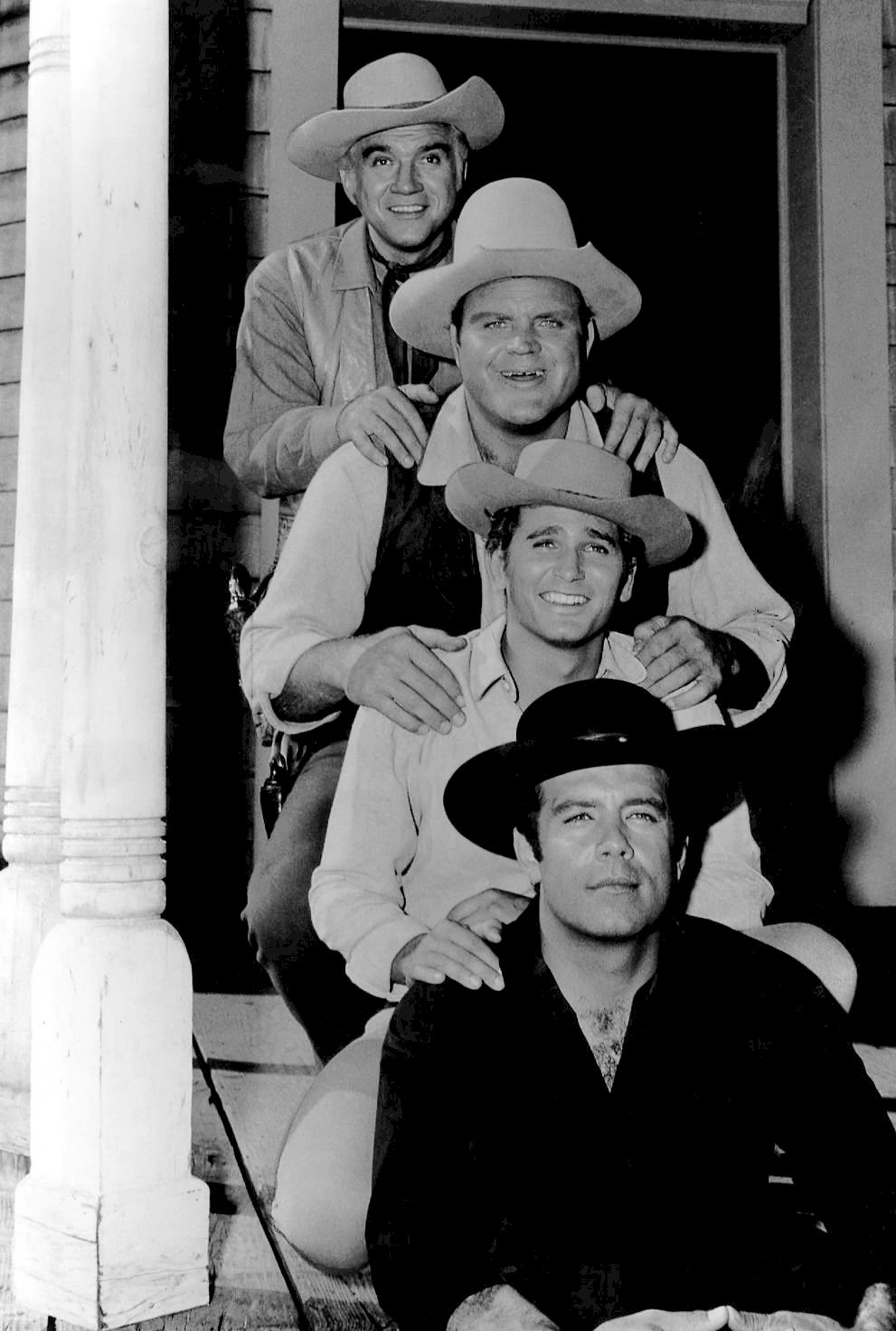 4. Michael Landon, who starred as Joseph "Little Joe" Cartwright, has the birthname of Maurice Orowitz and used a phone book to pick his stage name.
5. From the fourth season of the series, the Cartwrights wore the same outfit on every episode. It made it easier to supply stunt doubles with duplicate clothing and also made it possible to reuse stock footage.
6. When the series approached its final years on television, Dan Blocker, Lorne Greene, and Pernell Roberts had to wear hairpieces to hide their naturally thinning hair.
7. It Defied Stereotypes
Not many people knew this show did not go along with the family-focused shows of that time. Instead, Bonanza has detailed stories about the problems facing the Cartwright clan. For fourteen seasons, the Cartwright clan, which comprised of Pernell Roberts, Dan Blocker, and Lorne Greene, were in control of the famous Ponderosa ranch. 
8. Mark Twain and Cartwright Would Have Become Neighbors
In the 1860s, Samuel Clemens arrived at Virginia City with the aim of mining silver. However, he ended up working for the Newspaper Territorial Enterprise. During his work there, he decided to stick to a pen name known as Mark Twain.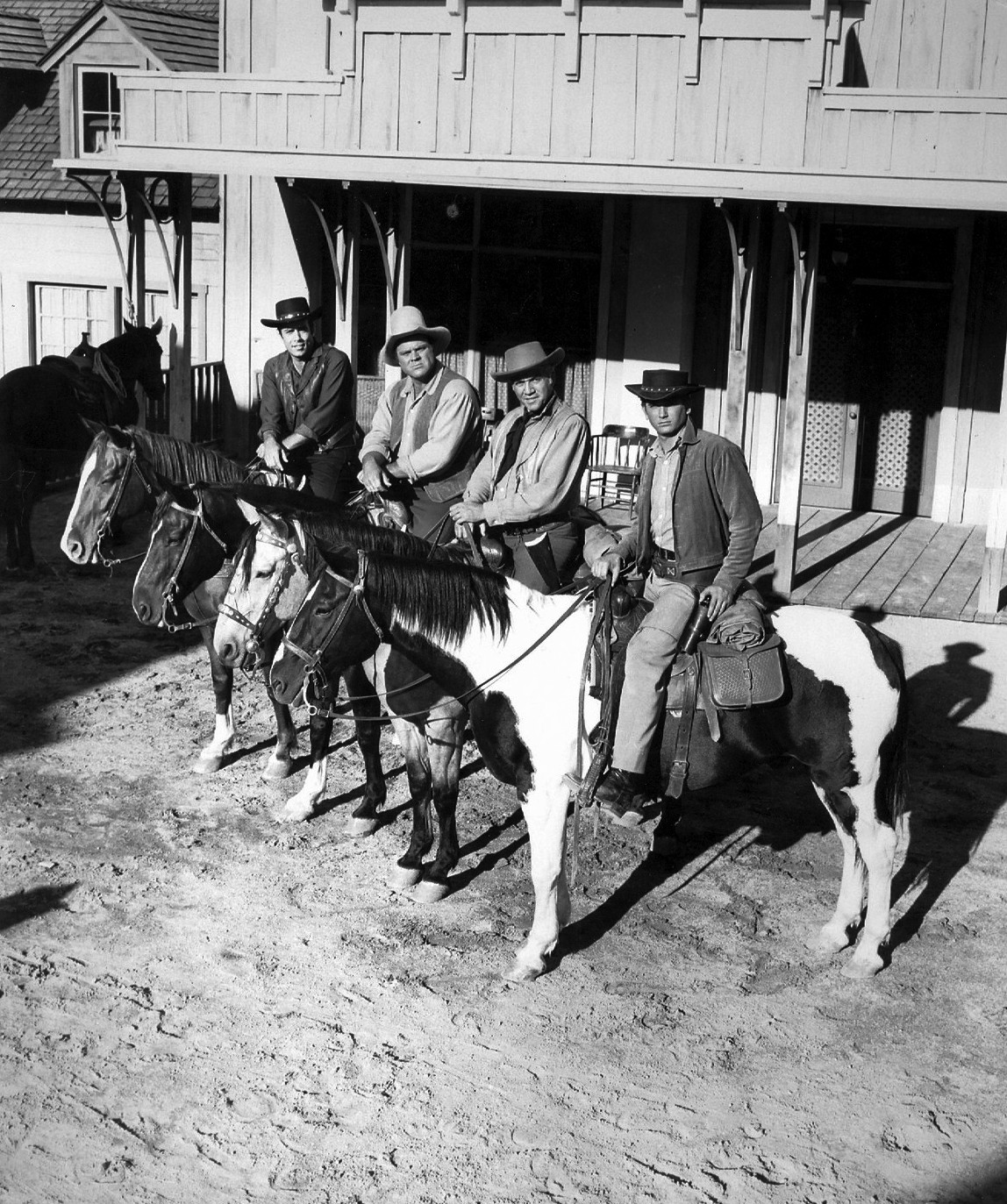 9. A Restaurant Chain Was Named After The Show
If you do not know this, the popular buffet chain of restaurants was named after the popular show titled Bonanza, and to make this sound more exciting, the owner of these restaurants was one of the cast members of the show, Dan Blocker, that founded the restaurants. He began his business in 1963, and by 1989, he became the proud owner of 600 restaurant locations. 
10. It Addressed A Unique Topic
Not many shows explain vividly when a young character passes away during the show. However, Bonanza decided to be different from the rest. Between the 13th and 14th seasons of the show, Dan Blocker passed away, and the producers of the show decided to address his death. They concluded that no one would be able to play the role that Dan played as How's Cartwright, so they decided to cut off his part. 
11. A Christmas Album
It is rare to hear that cast members from a show decide to come together to produce a song, let alone an album, but with Bonanza cast crew, you are in for a shock. In 1964, they all came together and produced a festive album titled "Christmas At Ponderosa."
Moreover, the series, set during and after the Civil War, also helped launch the careers of well-known stars in Hollywood. All three of Ben's sons, played by Pernell Roberts, Dan Blocker, and Michael Landon, went on to have very successful acting careers that lasted decades. What is your favorite TV series or show of all time? Let us know your thoughts in the comment section below.