The Richest Actors On Sex And The City
Sex and the City made famous Sarah Jessica Parker, Kim Cattrall, Cynthia Nixon, and Kristin Davis. But is it true that all the Sex and the City actresses got the same pay? Spoiler: it's not! 
Which male cast member started his own winery and who became the owner of a tequila brand? Find out more about Evan Handler, Kyle MacLachlan, Willie Garson, Jason Lewis, John Corbett, and Chris Noth net wort.
Kristin Davis ($60 million)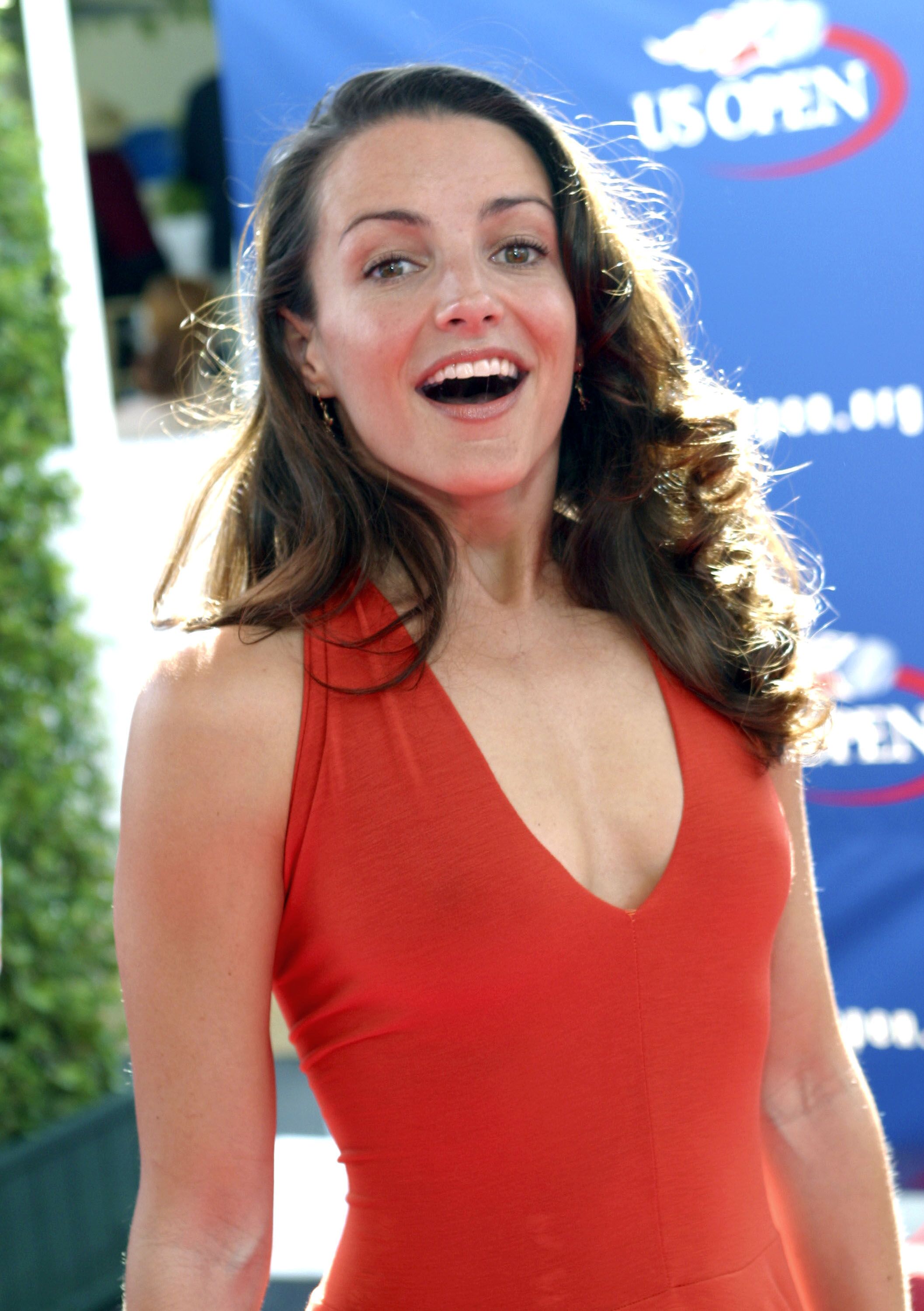 Her role as the romantic and sensitive Charlotte resonated with the hearts of millions of women around the world. Kristin admits she's always been very shy and had chosen to become an actress to express herself and feel free, and also to get rid of her inner tension. That was also the reason Davis had a problem with alcohol in her early adulthood, which she successfully battled thanks to the legendary 12 steps program. Later in an interview, she revealed it was really hard: "I miss it. You don't go to rehab and then suddenly it goes away!
Besides all the 92 episodes and two movie-sequels of Sex and the City, Kristin also appeared in the soap opera Melrose Place, Seinfeld, and even in Friends. Lately, she's been performing on Broadway. This and her participation in promotional campaigns of cosmetic brands have made Kristin Davis $60 million dollars.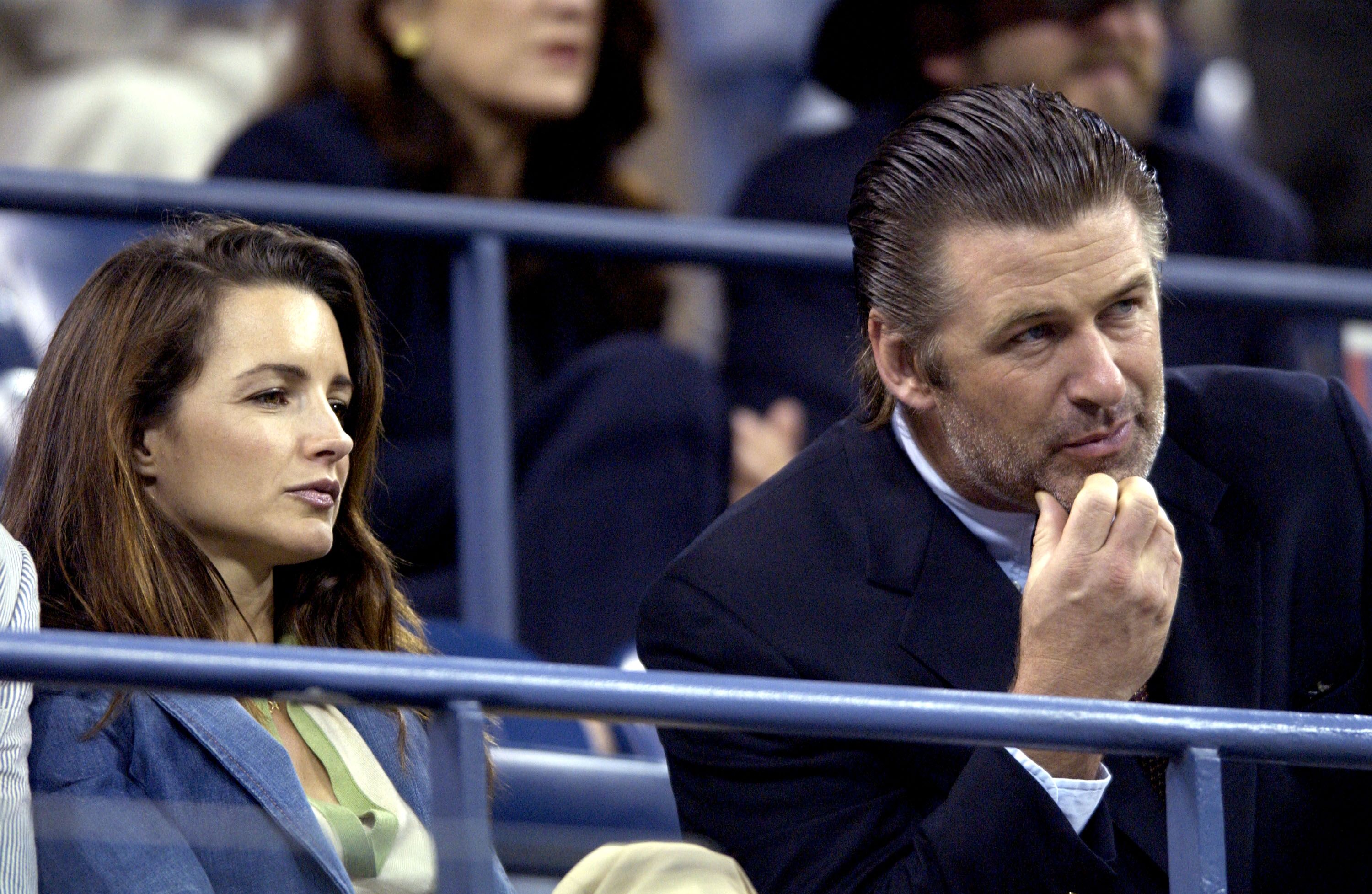 The actress has never been married, even though the list of her boyfriends include Hollywood hotties like Steve Martin, Alec Baldwin, and Aaron Sorkin. At first, we thought that we really wanted her to find someone who'd share her joys and sorrows but then we realized that such an incredible woman with an impressive net worth does not need anyone to take care of her. She's also adopted two children and is now busy bringing them up but she also participates in plenty of charity campaigns.
Evan Handler ($8 million)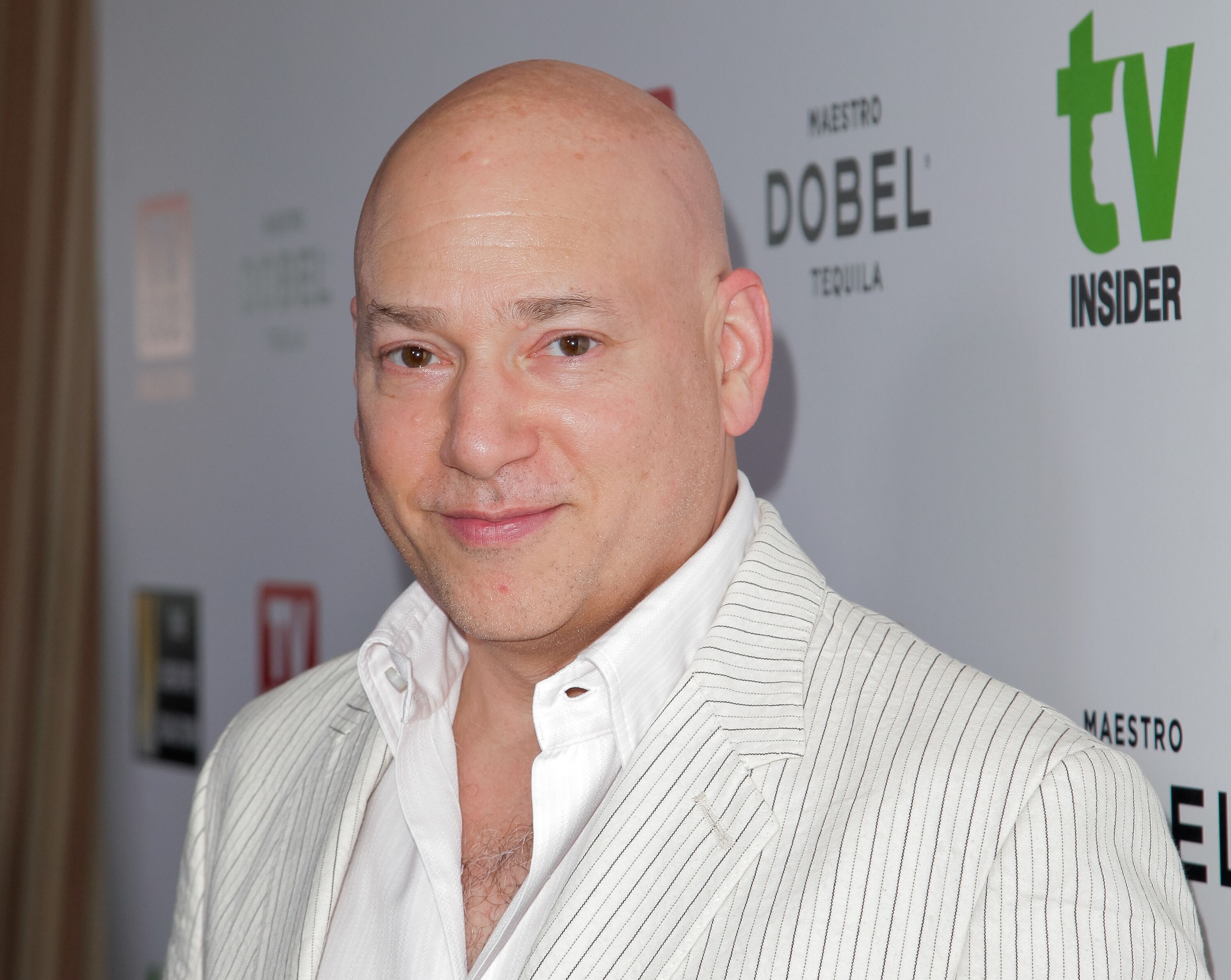 Harry Goldenblatt started off from being Charlotte's divorce lawyer and turned out to be her husband. Harry was portrayed by the amazing Evan Handler, and his net worth today is $8 million! 
Evan's became really successful after being in cult shows such as Friends, Lost, Law&Order, and Californication. Evan also wrote two books. The first one, "Time on Fire: My Comedy of Terrors" is about his recovery after leukemia, which he battled with in his youth. The second one, called "It's only temporary... The good news and the bad news of being alive" is his journey towards gratitude after his illness. 
We were both really happy. I swear we were. pic.twitter.com/gczfW5cSTy

— Evan Handler (@EvanHandler) October 13, 2019
Evan writes a lot for a number of magazines and often gets published in The Huffington Post. His twitter is full of satirical and political posts, he often comments on the current events and tries to be the "Voice of reason". It seems that problems with his health made Evan a sensitive and reflective person with deep thoughts.
Kyle MacLachlan ($3 million)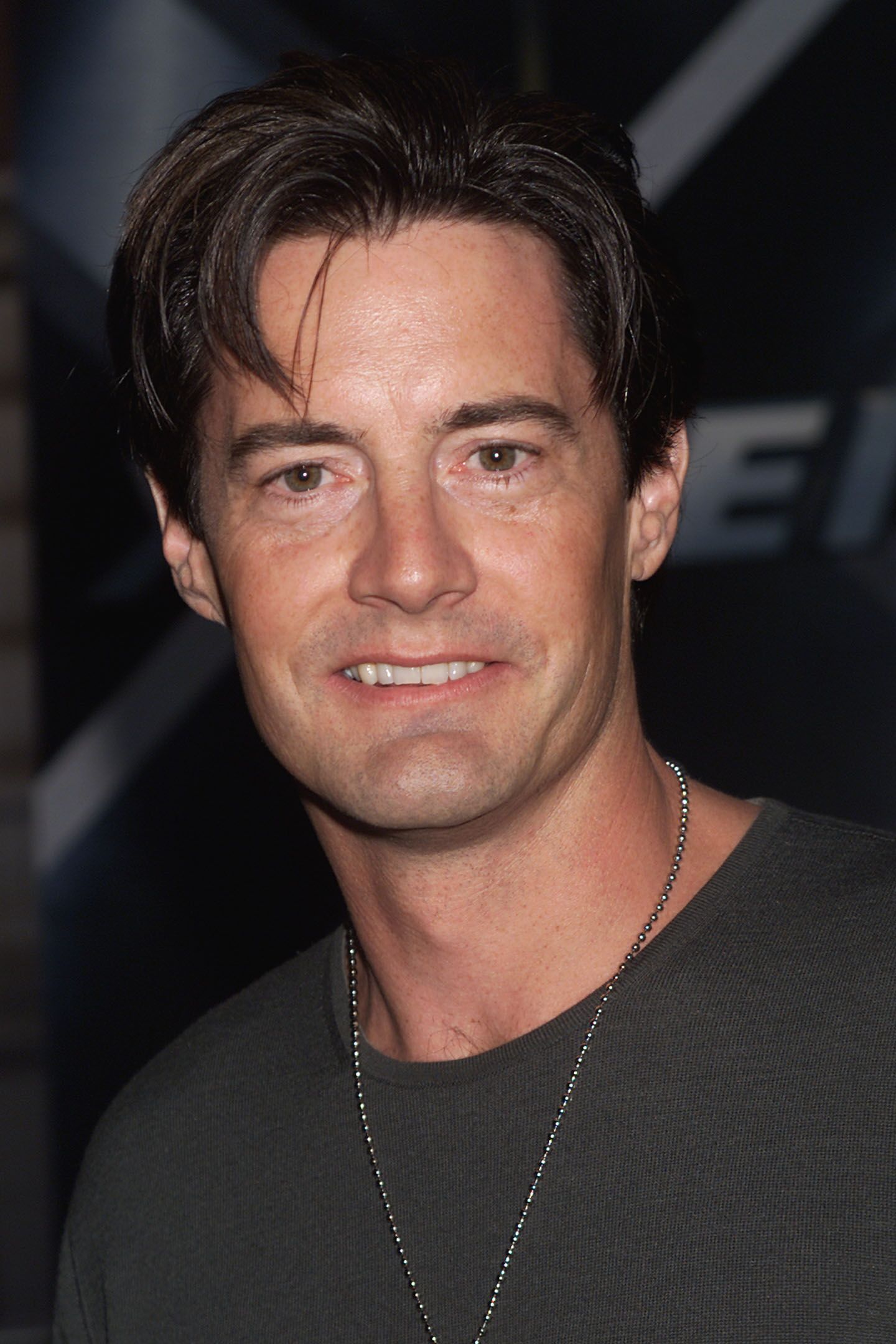 Charlotte's first perfect husband, with whom things didn't really work out, was portrayed by one of the most famous TV show stars, Kyle MacLachlan. The first time he appeared on the screen was in his friend David Lynche's movie "Dune" and then he starred in the cult show Twin Peaks, having portrayed special agent Dale Cooper.
Today many of us associate Kyle with Orson Hodge, Bree Van de Kamp's husband, one of the most mysterious and difficult male characters from Desperate Housewives and let's not forget the eccentric captain from How I Met Your Mother. Kyle nailed all his roles, and today his net worth is $3 million.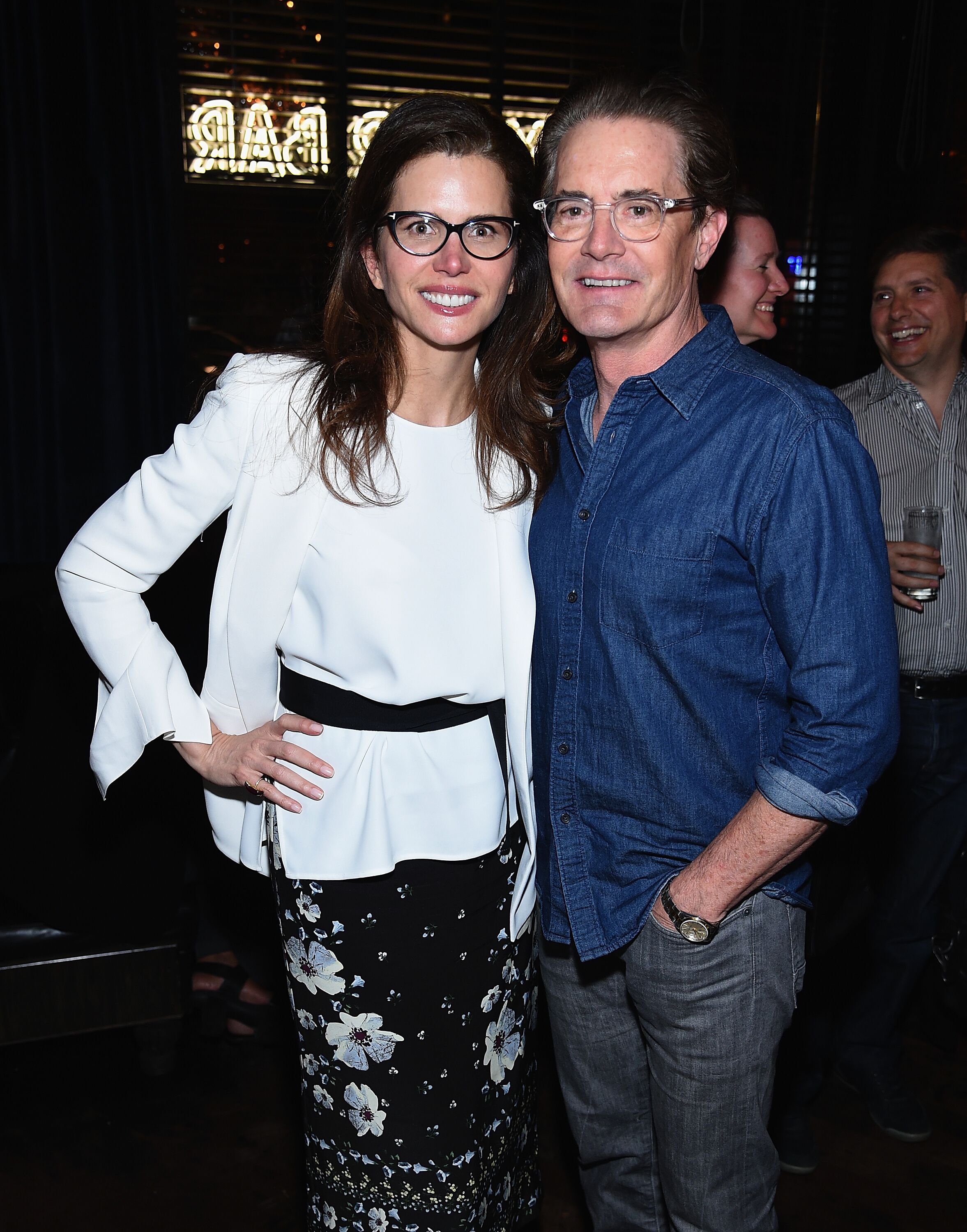 Kyle's wife, producer Desiree Gruber, also knows how to make money! She launched a production company Full Picture, was the executive producer of the world super-hit show Project Runway and Victoria's Secret's show. 
Nowadays Kyle keeps acting in both movies and TV shows, and he's also finally found time for his hobby and started making wine under his own brand "...pursued by bear". Kyle is a great example of how one can do anything they like, and be successful in everything! Be like Kyle!
Cynthia Nixon ($60 million)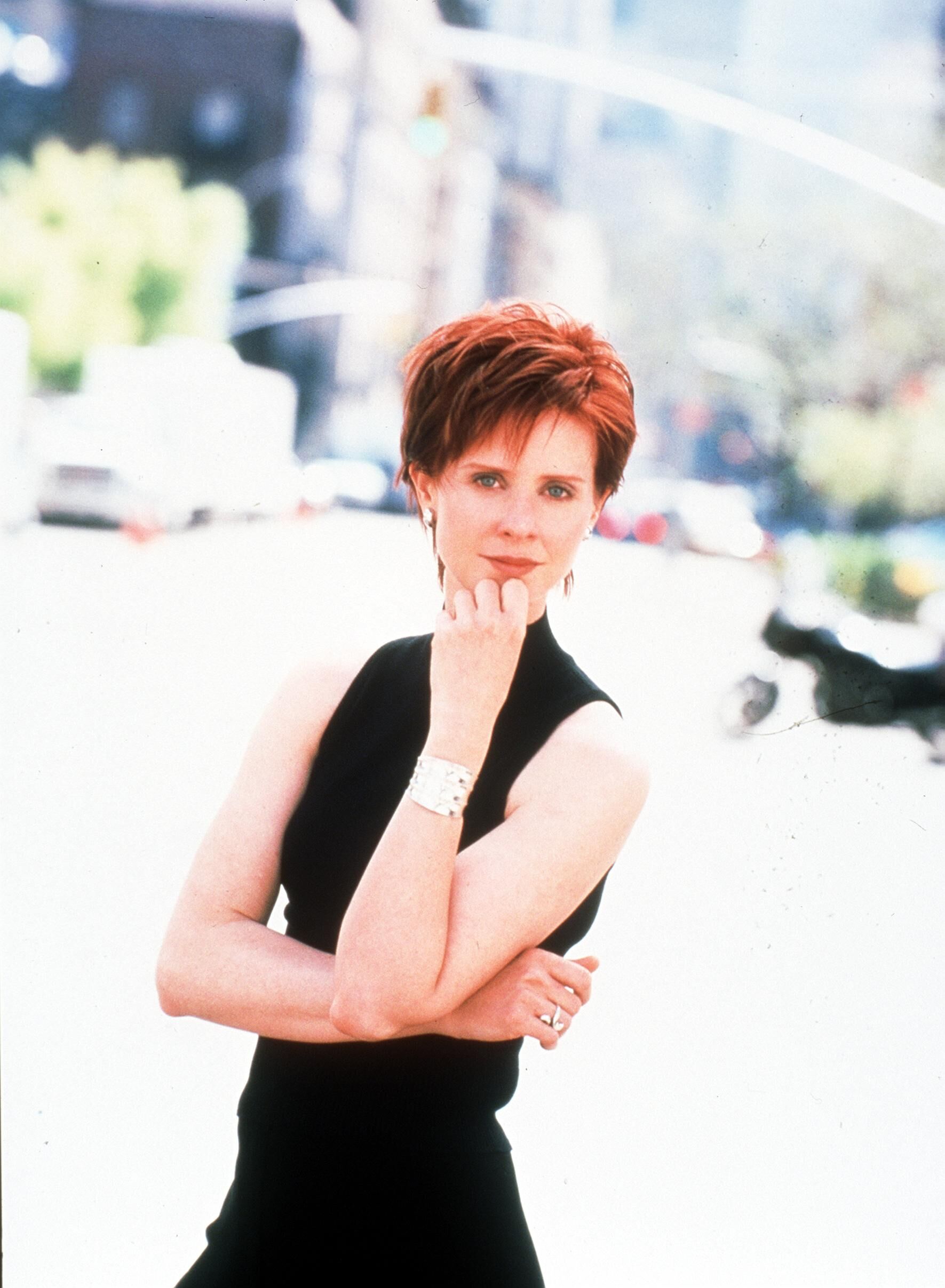 We doubt we can tell you anything about Miranda Hobbes that you didn't already know! Perhaps, Nixon got so carried away with the image of this persistent self-made woman that she started resembling her in the real world. Her acting for Sex and the City brought Cynthia one Emmy award, Tony, Grammy, and also 4 Golden Globe nominations. 
Besides her talented acting jobs, Cynthia has always been an active citizen Cynthia met her current partner who she's been dating for almost 15 years now at a protest back in 2004 when parents stood up against budget cuts for state schools. A few people were arrested, and Nixon and Christine Marinoni were among them. In 2012 they got married.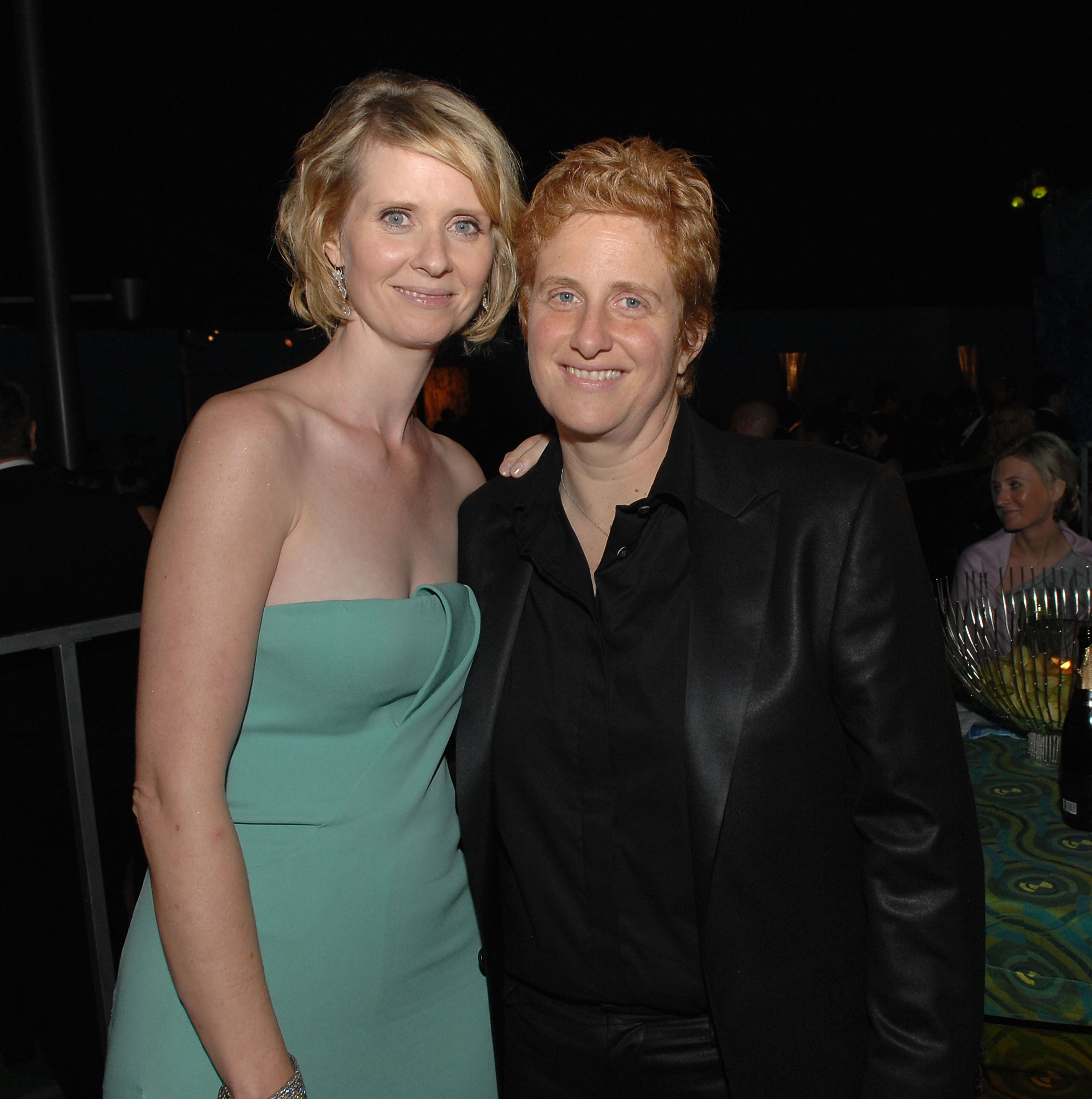 What's interesting, before marrying Christine, Cynthia was married to a man, Danny Mozes. Here's what Nixon said about her new love: "I don't really feel I've changed. I'd been with men all my life, and I'd never fallen in love with a woman. But when I did, it didn't seem so strange. I'm just a woman in love with another woman".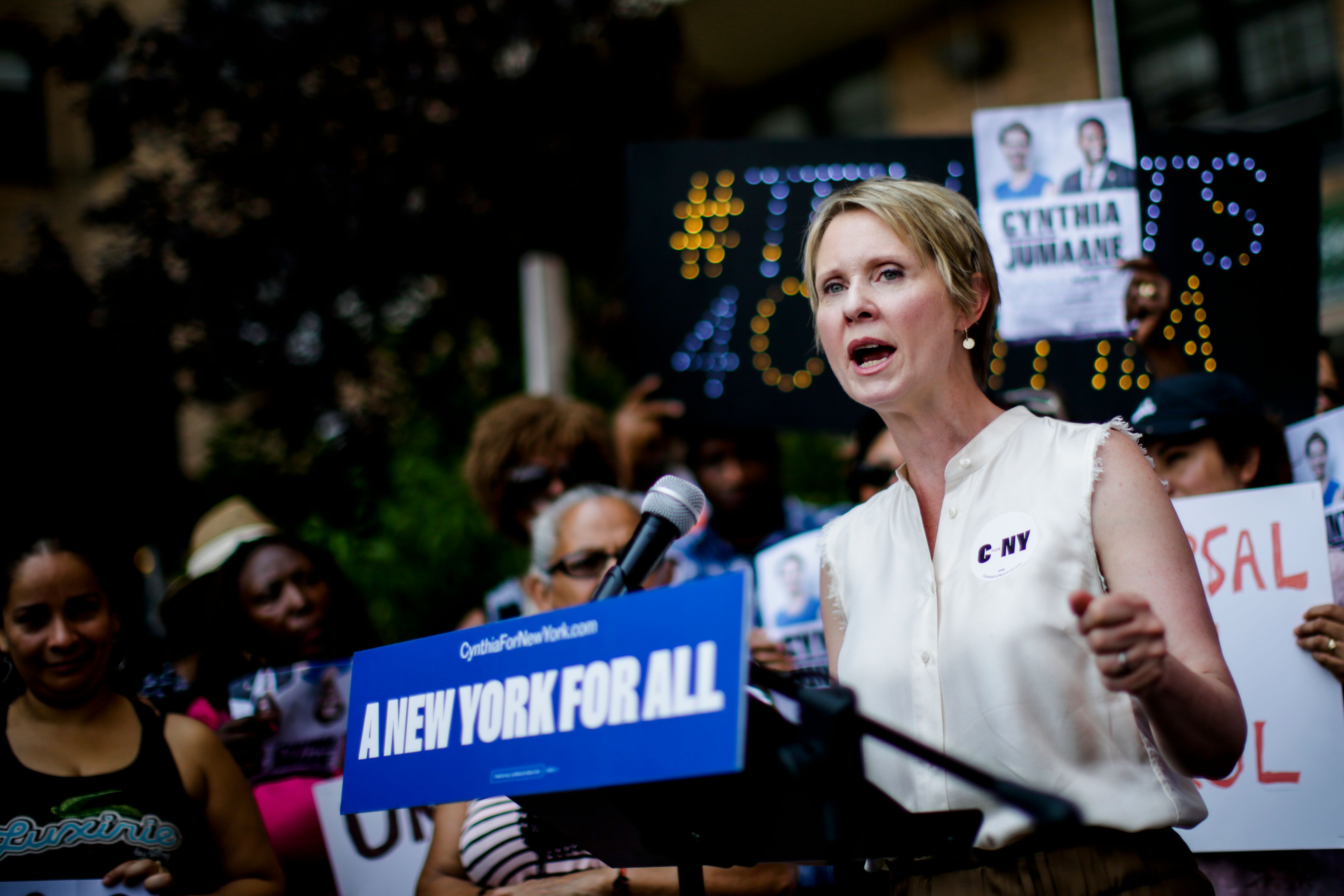 Last year Cynthia was running for NY governor. She lost the elections, receiving just a little over 34% of the votes, but that's a great start for a beginner in politics!
Willie Garson ($10 million)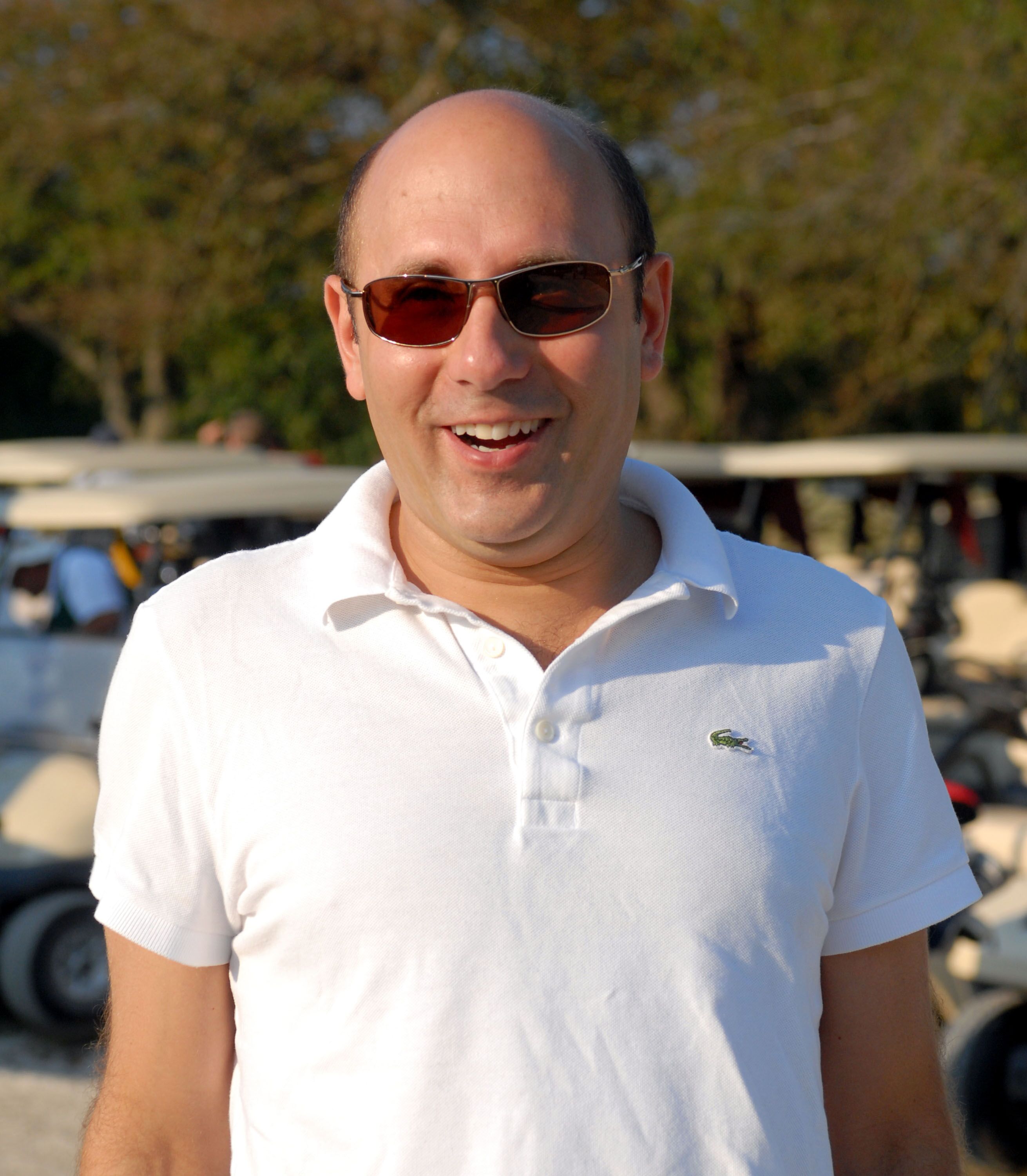 A fashion show of the 2000s about the progressive NY society wouldn't be so progressive without the bright gay man, Stanford Blatch. This role was portrayed by American actor Willie Garson. He's acted for more than 70 movies and has more than 300 appearances in TV shows, among which we can name White Collar and Friends. All these roles made Willie a wealthy man. His net worth is estimated to be an impressive $10 million.
And even though we, the Sex and the City fans, find it hard to imagine Willie not in a sparkling jacket and with no eccentric manners, Willie is definitely straight! Despite his career success and impressive net worth, he still hasn't found the love of his life. That's what the actor told People back in 2010: 
"I just reached a point of, 'What am I waiting for? "I don't care if I ever get married, but if I never have a kid?".
The same year Willie's adoption process was finalized, and he became a proud father of a boy named Nathan. This July Willie shared a touching post on Instagram, wishing his son a happy 18th birthday. "Kindness, warmth, intelligence, and drive. And 18 today. Endlessly striving for inclusion and acceptance. The best heart I've ever seen, a natural curiosity for justice, fairness, and doing the right thing---always".
Kim Cattrall ($75 million)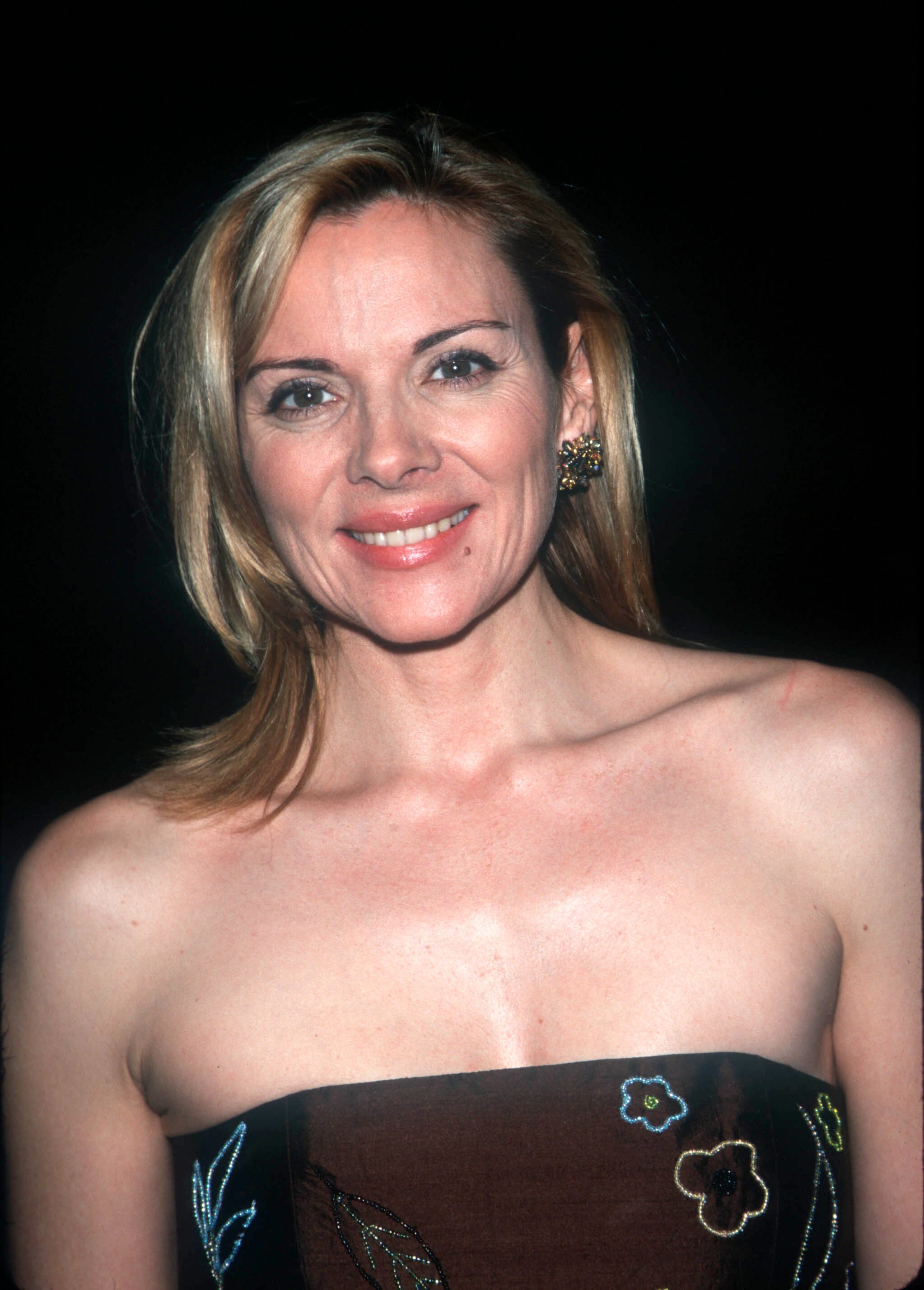 Everybody has a friend that can be compared to Samantha Jones. Sassy, free-willed, and a fan of using men for what she wants and then parting ways with them forever! Despite all the stories about her difficult personality, Kim Cattrall is one of everyone's favorite NY icons, and one of the funniest and most touching characters of Sex and the City.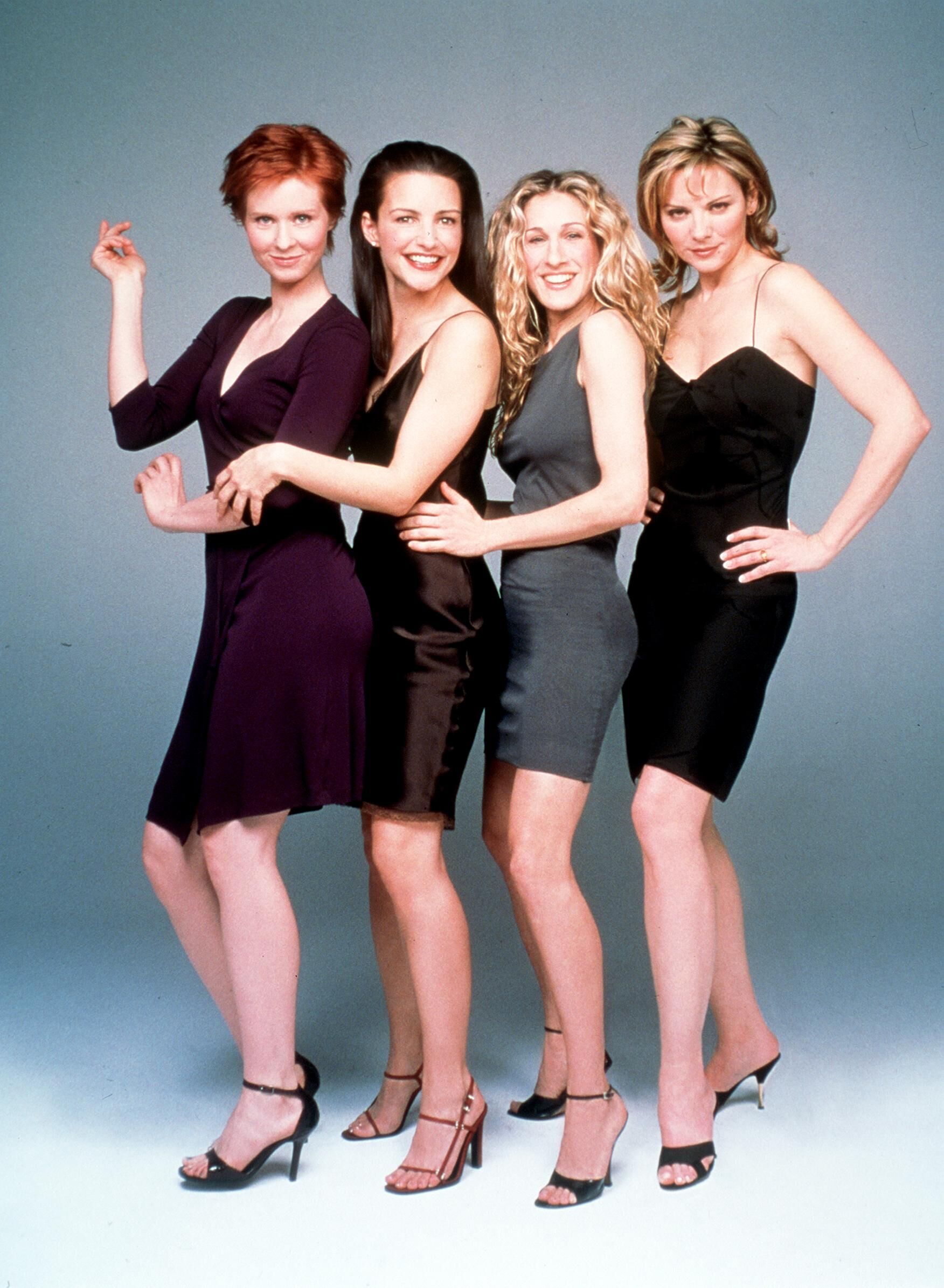 The movie Sex and the City 2, despite all the critics' negative reviews, made a fortune, and everything has led us to believe that the third part is also coming. Kim, however, said no. In an interview, she revealed that the older she got, the less she wanted to portray the lighthearted Samantha, she's just grown out of the character!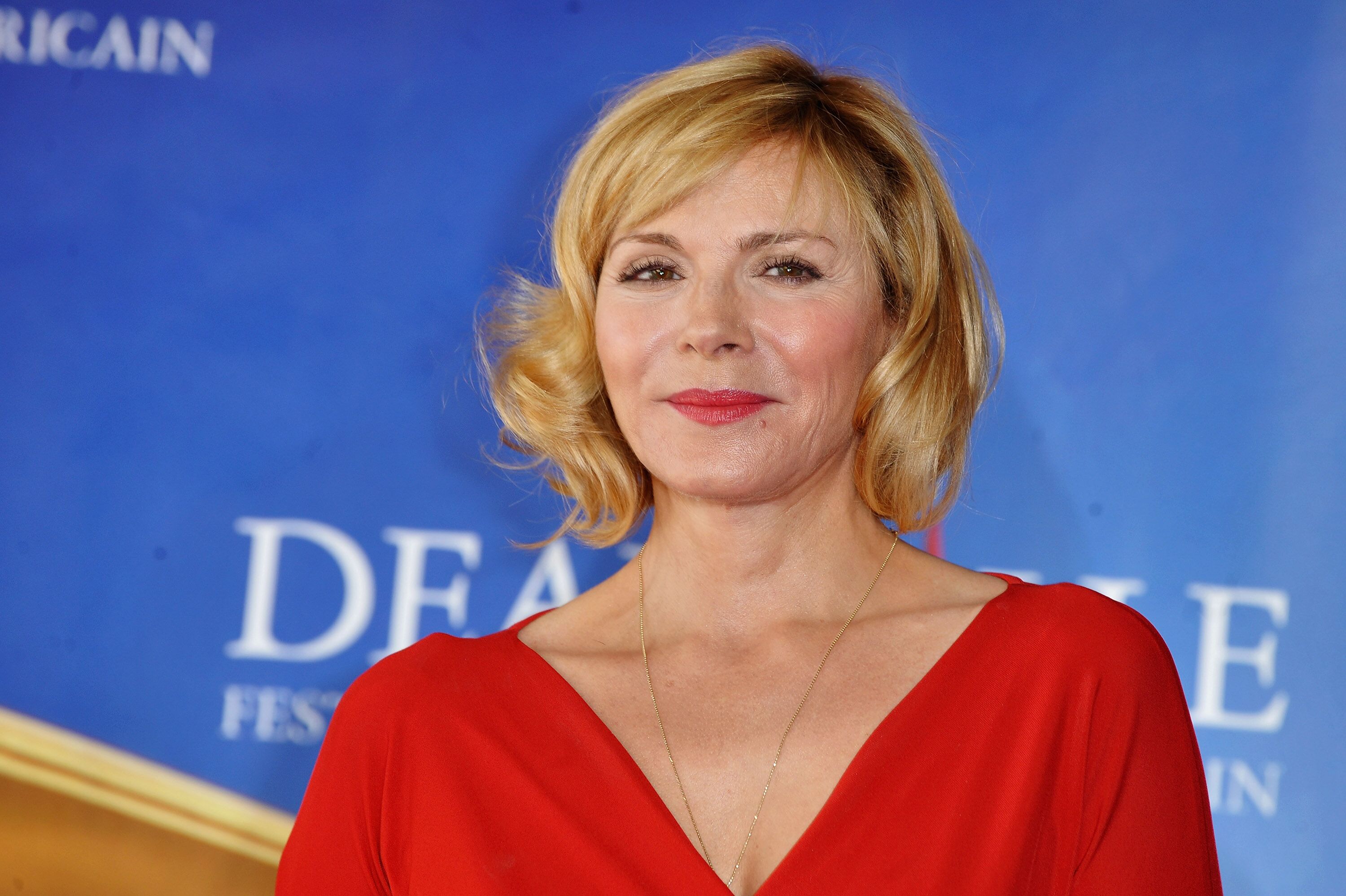 Besides, there are plenty of rumors about a war between her and Sarah Jessica Parker, even though were on-screen best friends. Later Cattrall revealed, "we have never been friends, we've been colleagues, and perhaps, that's for the better". Those rumors were confirmed when Cattrall publicly refused to accept Sarah's condolences regarding Kim's brother's passing.
"Let me make this VERY clear. (If I haven't already) You are not my family. You are not my friend. So I'm writing to tell you one last time to stop exploiting our tragedy in order to restore your 'nice girl' persona".
Despite the fact that Kim often complained about being paid less than Sarah, she managed to make $75 million, and that is one impressive net worth! The constant hard work and self-care have allowed Kim to look phenomenal at the age of 63.
Jason Lewis ($4 million)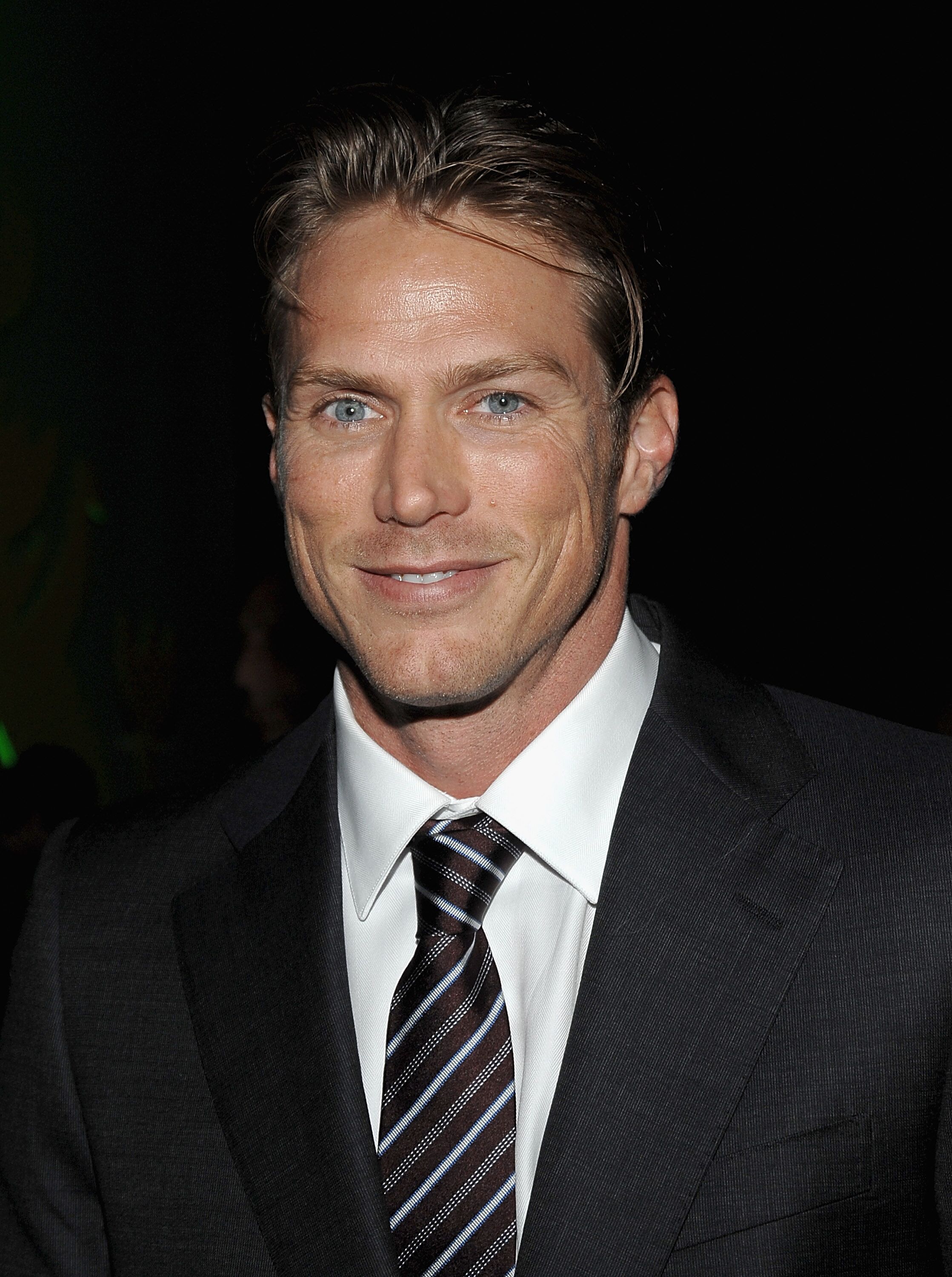 Jason, or to be more precise, his character from Sex and the City, Jared Smith, deserves a monument in his lifetime! Admit it, hardly anyone would be able to tame such an expressive fury such as Samantha, BUT he managed!
Straight out of college Jason went into signing a few big modeling contracts with brands such as Tommy Hilfiger, Hugo Boss, and Guess. He started his acting career with projects like Beverly Hills 90210 and Next Stop Wonderland. After starring in an all females' favorite show Sex and the City, he appeared in both movie sequels of this famous franchise, and also made an appearance in the TV shows Charmed, House, and How I Met Your Mother. The results of his work is very impressive! Jason's net worth is currently $4 million! 
Not only is Jason rich and handsome, he's also got a big heart. He supports the organization called Best Buddies that helps people with developmental disorders. He also supports the LGBTQ+ movement as an ally. On his girlfriends' list, you can find the clumsiest desperate housewife Teri Hatcher and the star of Buffy and Eurotrip, Michelle Trachtenberg.
Now Jason is dating the director and scriptwriter of Pretty Things and Dear Diary, Liz Goldwyn. The couple loves traveling and sharing their emotions with their followers. Not only does Liz share her partner's love for exploring the world, she also participates with him in all the charity initiatives, reminding us that by doing the "little" that you can, you are doing a lot for the whole world.
John Corbett ($9,5 million)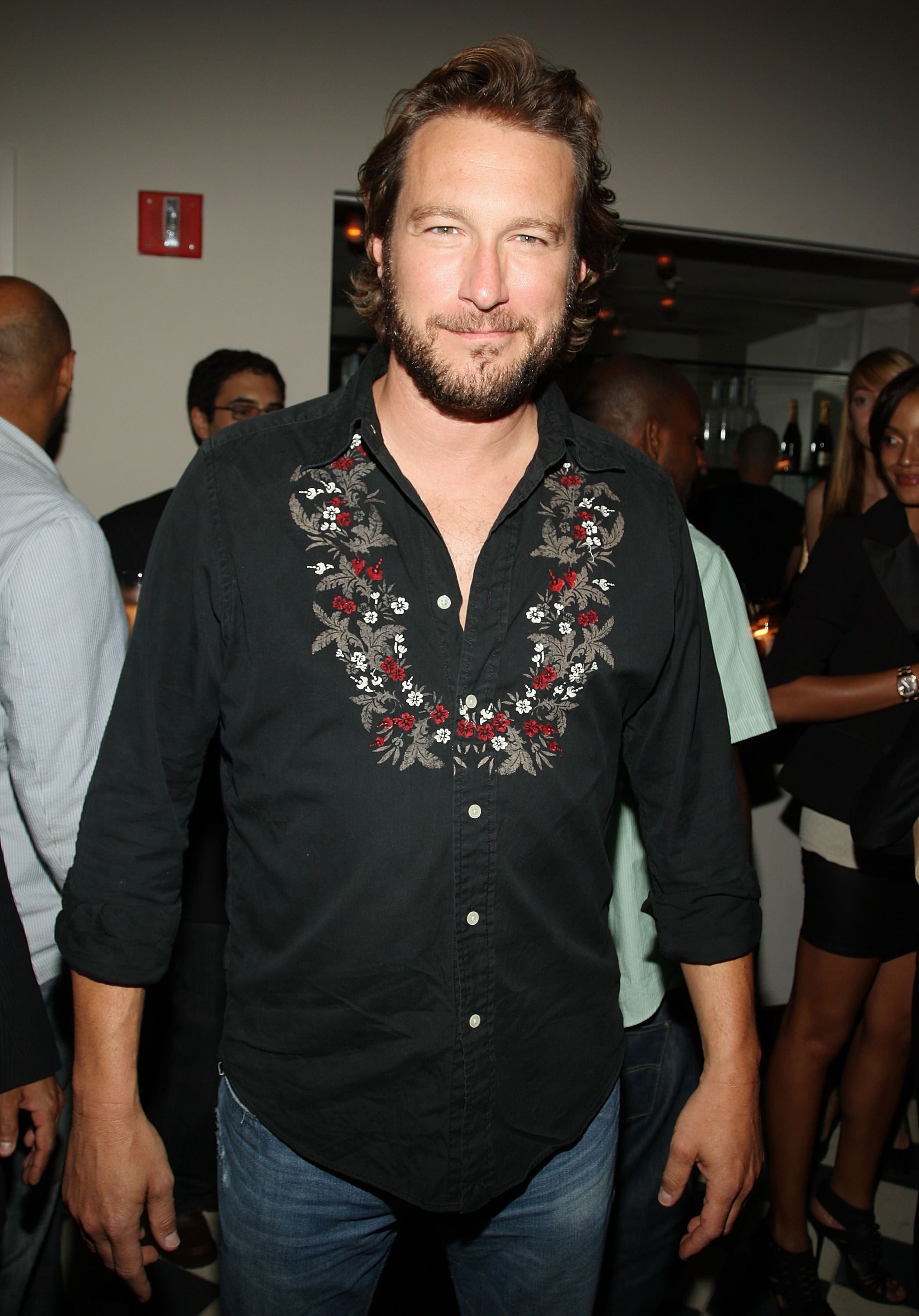 Twice Carrie and Aidan Shaw tried to make their relationship work, they were even going to get married but… It didn't work out… Aidan's role was performed by the actor and country music singer John Corbett. His musical debut got to the Billboard chart and showed some great sales. His second album was released in 2013 and was called Leaving Nothing Behind.
We can't say the same about John, as he has had quite the career - with more than 35 full-length movies, including My Big Fat Greek Wedding, and around 30 roles in TV shows. John has been dating the '80's sex symbol Bo Derek for almost 18 years now. Bo is often asked if they are ever going to get married.
That's what 62-year-old Bo replies: "I don't know if we'll ever get married, We don't have children. There isn't that tradition to follow. Marriage, I don't know. It feels funny. It's not necessary for us. We're not proving our love, we're not starting a new generation together of families coming together".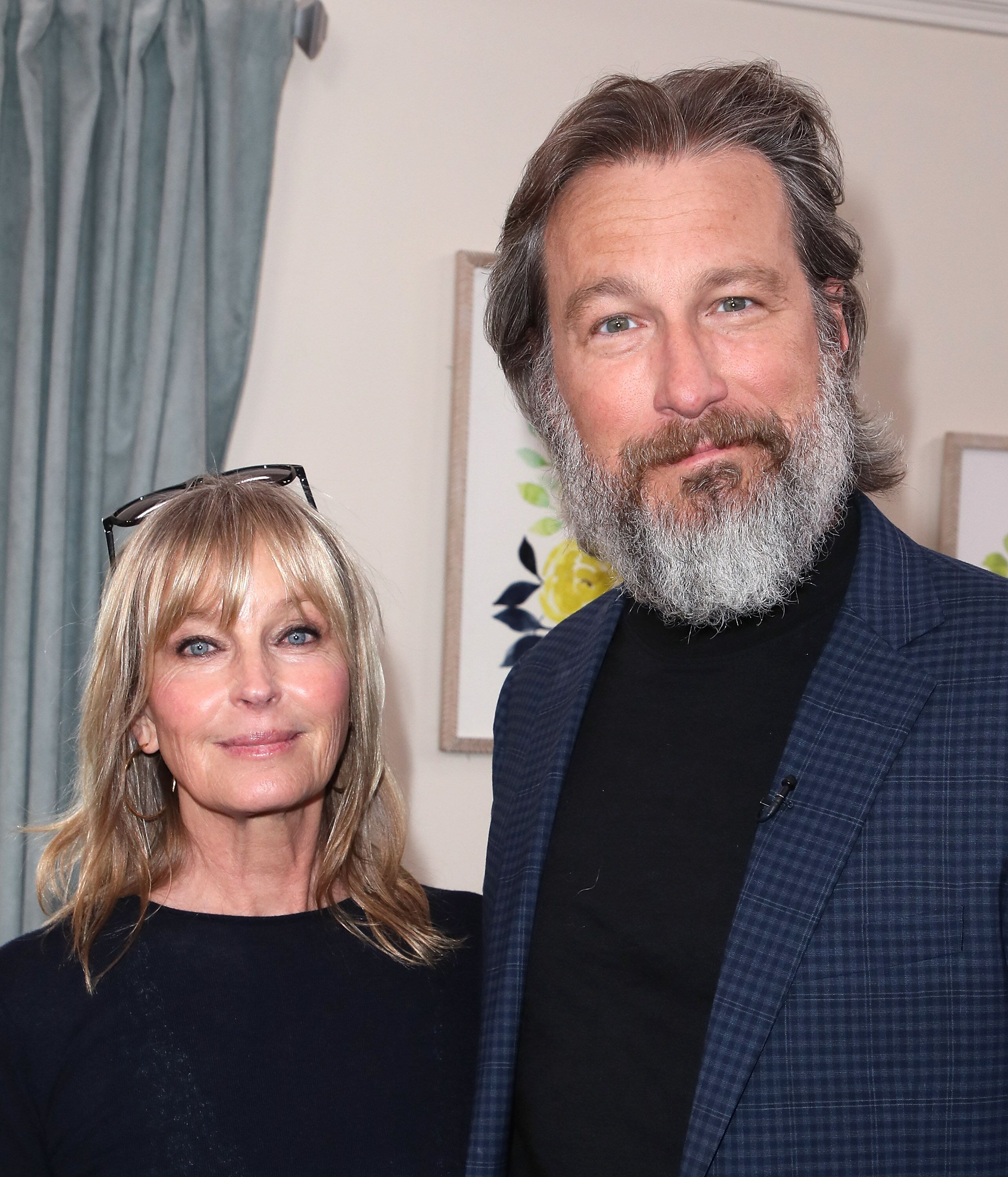 In any case, Bo and John look great, travel and have as much fun as they can, showing all of us that there is no such age after which life becomes boring!
Chris Noth ($15,5 million)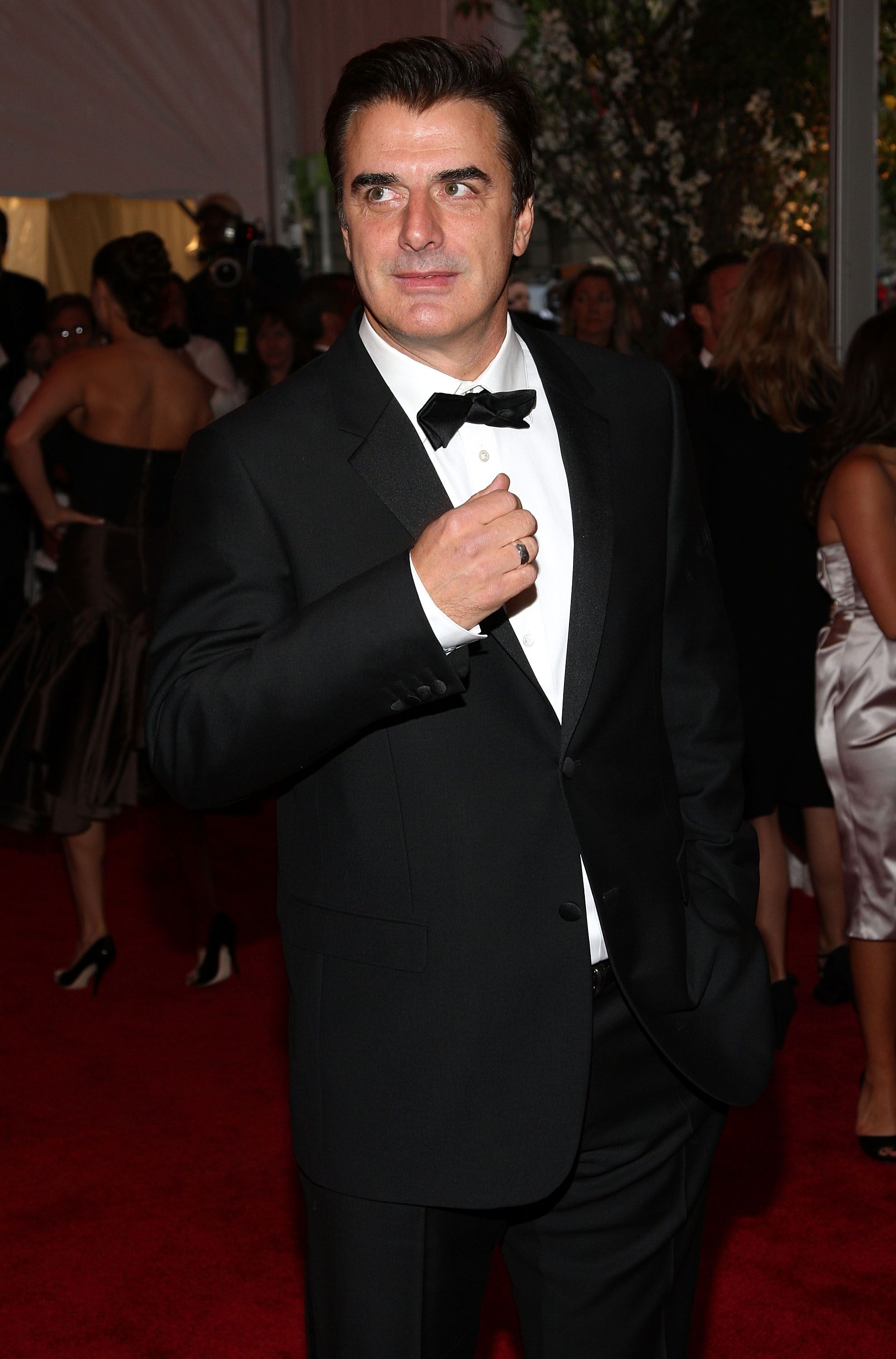 There he is, Mr. Big! The completed image of a man every woman dreams of, the man who conquered New York's most rebellious journalist, Carrie Bradshaw. He made his appearance in plenty of movies and TV shows, but his three main works are Law & Order, Sex and the City, and The Good Wife.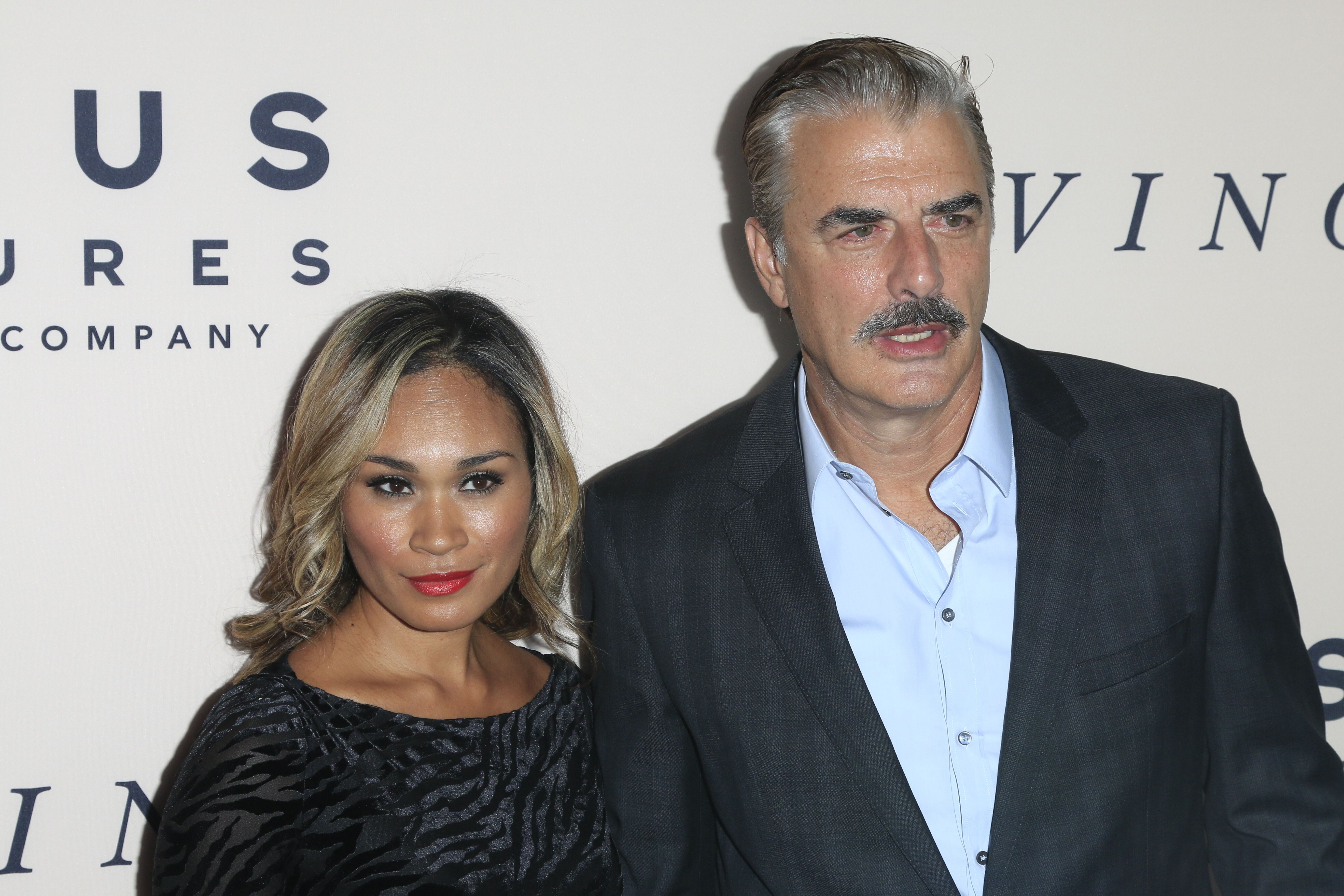 Chris knows how to make his hobby work for him and gets a decent outcome from it too! He's the owner of a music venue club in NYC called The Cutting Room, in which Lady Gaga performed, and in which Chris met his wife, the actress Tara Wilson. He's also the owner of a semi-private club The Plumm in Manhattan and has recently bought a brand, Ambhar Tequila.
Chris's energy and ability to turn hobbies into money brought him $15.5 million! Chris is always happy to see his ex co-stars, and the latest mini-reunion with Kristin Davis is just one example of that. Perhaps, we can still expect Sex and the city 3?
Sarah Jessica Parker ($100 million)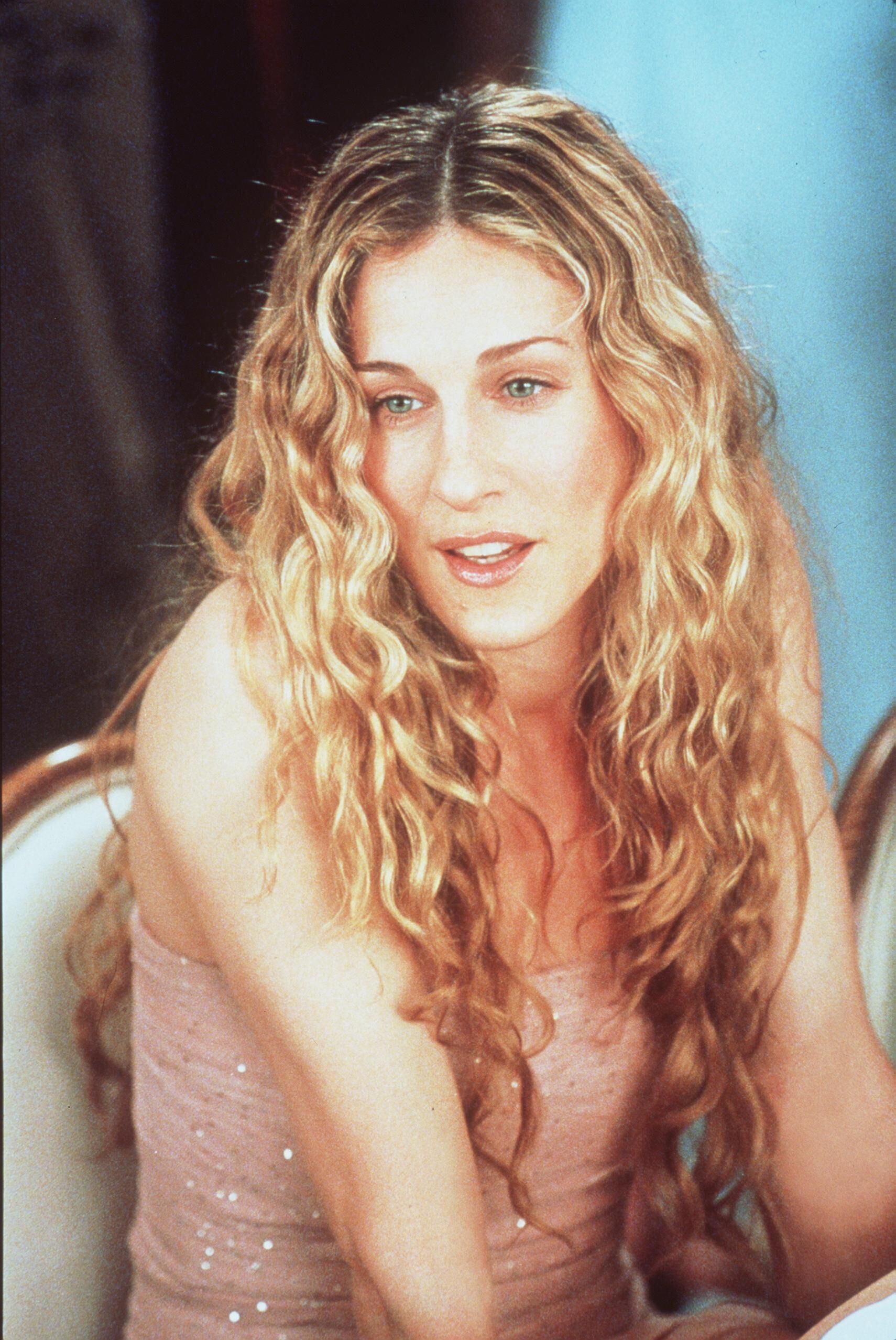 Ask any girl who she associates herself with from the TV show, and 8/10 will say, Carrie Bradshaw. For many of us, she is New York - playful, light, changeable and very modern. Back in the 2000's she'd always leave the ceremonies with an armful of awards!
Sarah was and still is the fashion-diva and an example to millions of girls around the world. Way before Sex and the City she dated some fine guys like Robert Downey Jr., and also JFK's son, John F. Kennedy Jr. In 1997 Sarah married the actor Matthew Broderick, who she is very happy with still.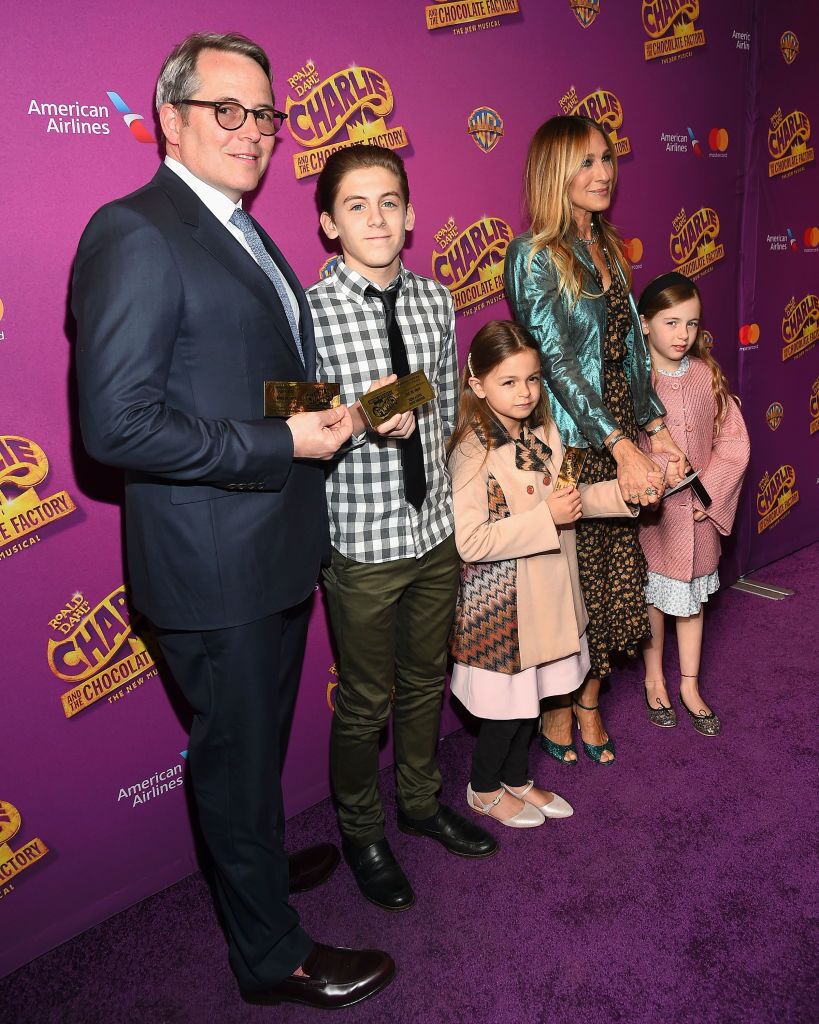 The actress has often been harassed for her appearance. Can you imagine that Maxim magazine called Sarah the unsexiest woman in the world?! She also was laughed at in cartoon series South Park, but the actress got over all the offenses and reached a level that many beauties cannot even dream of.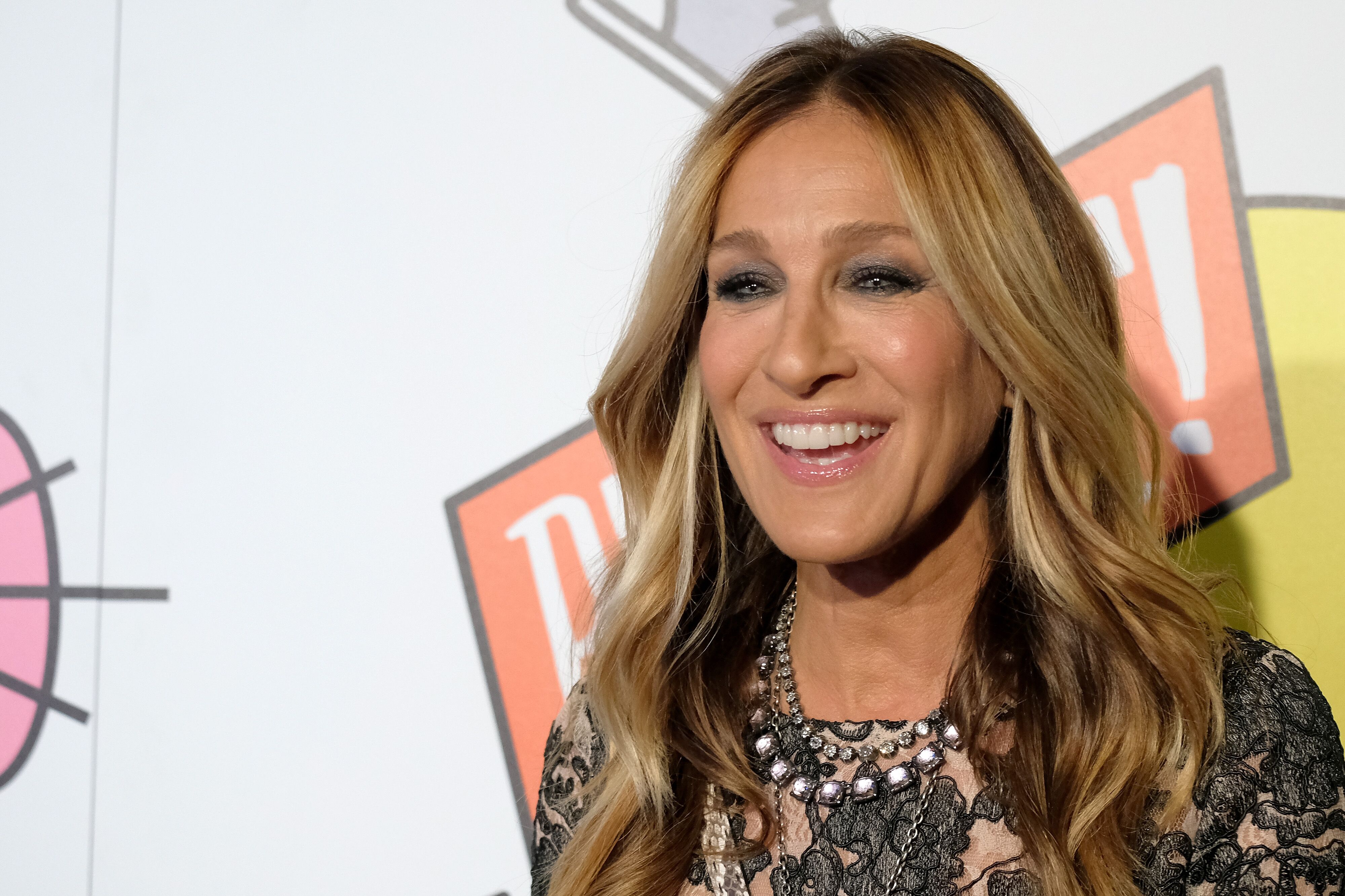 Her net worth is $100 million, and her worldwide success proves that Parker is in fact very beautiful and that her character is still popular, even though it's been 15 years since the show ended! After the end of the show, Sarah devoted herself to fashion, or to be more precise, to her own line of shoes, SJP.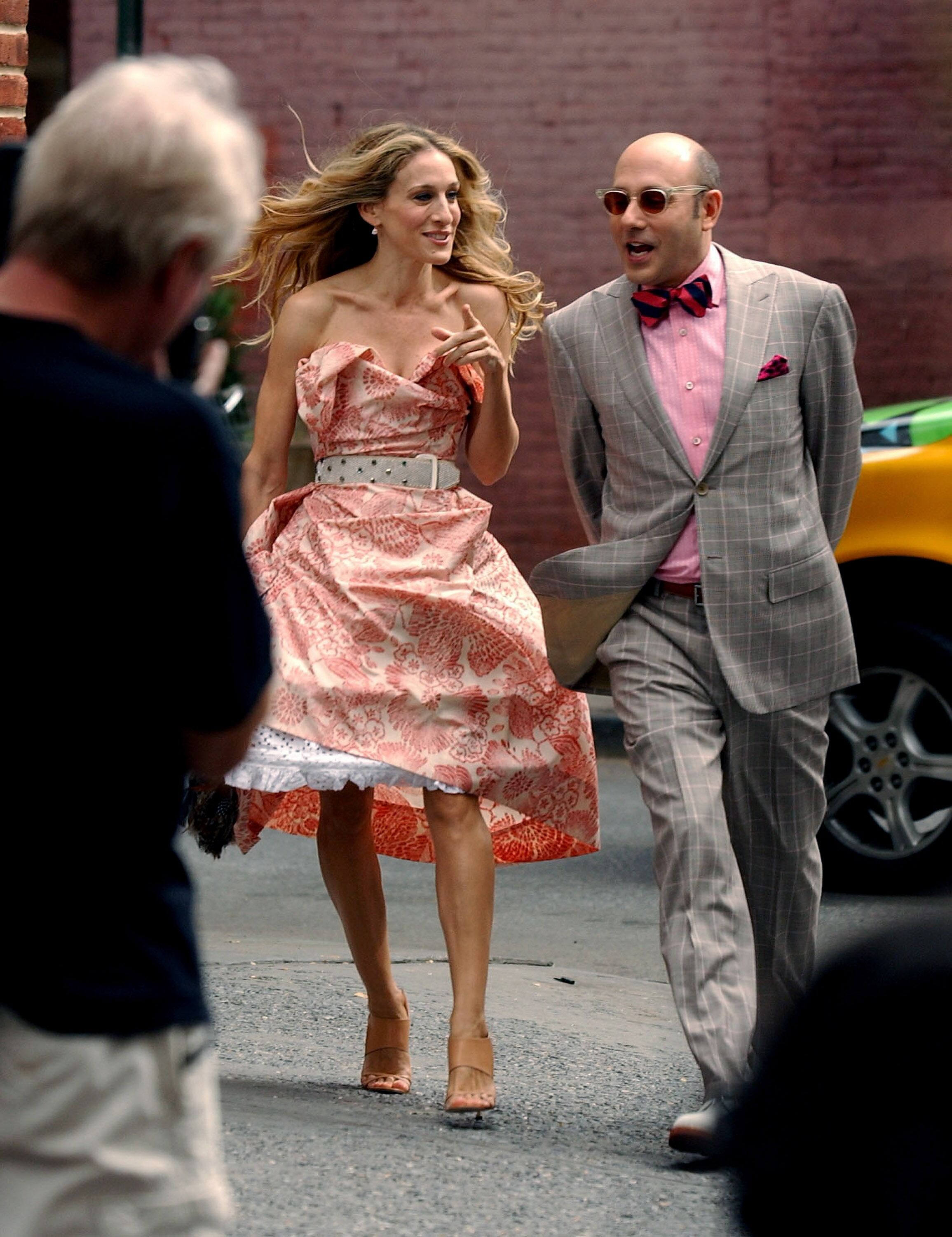 Even though the actress may have claimed she'd "never do a television show again," she broke that vow by returning to TV on the HBO series, Divorce, in 2016.
Check out 10 wisdoms about relationships that Sex and the City might teach you.