10 Avengers Actors With Roles in Horror Movies
It's hard choosing a horror movie to watch. There are way too many! But if you're a fan of Avengers, this task just became easier. We're going to tell you what horror movies feature your favorite MARVELous actors!
What's the connection between Robert Downey Jr's performance in a horror and his role of a lifetime? Why did the first starring role of Paul Rudd become a failure? And what did Anthony Mackie think about playing in Abraham Lincoln: Vampire Hunter? We'll tell you. 
Elizabeth Olsen (aka Scarlet Witch) in Silent House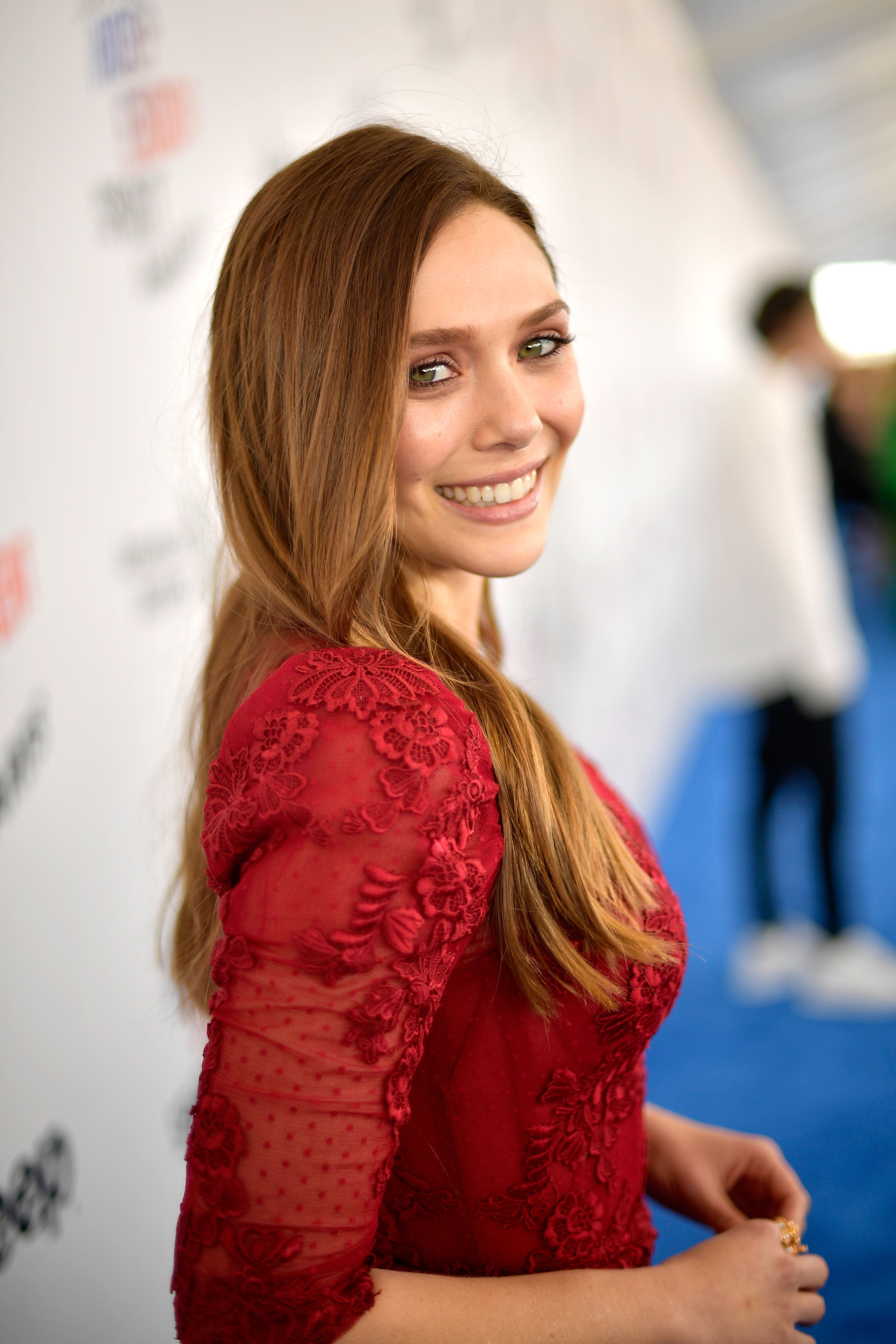 ---
Would you like to watch a movie that involves an intruder in a dark house, a case of identity disorder, and the brilliant performance of the third Olsen sister?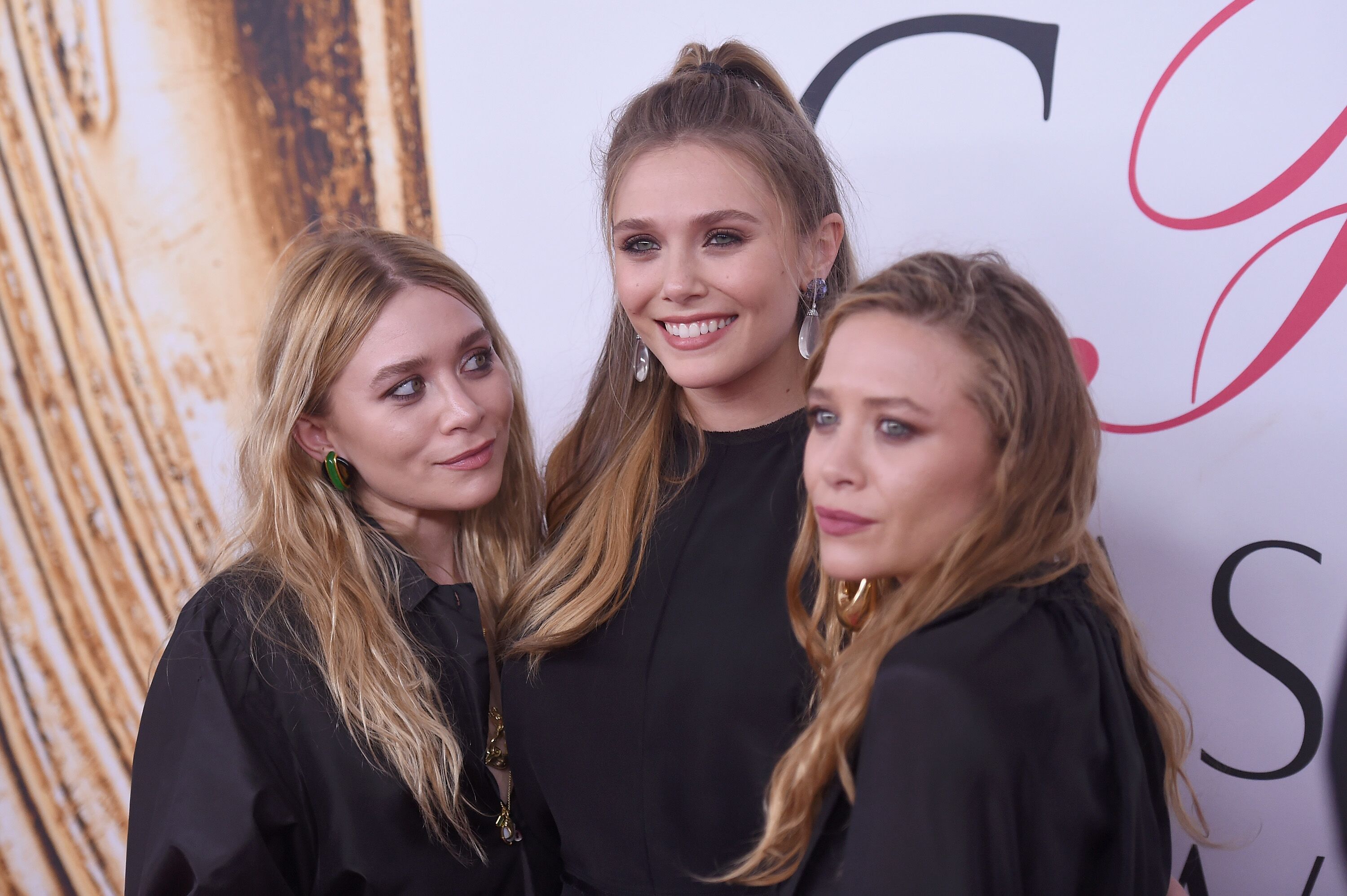 Then give Silent House a try. We saw Elizabeth in this film after she starred in the critically acclaimed drama-thriller Martha Marcy May Marlene, but, in fact, the two films were shot almost back-to-back. Undeniably, it created some pressure on the young actress and she confessed that she even had nightmares during filming. But, since Olsen is a lifetime fan of horrors, such as Arachnophobia and Jaws, she accepted the challenge.
It's too scary to see alone this weekend! Tweet #SilentHouse & tag friends you're seeing it with to enter to win: pic.twitter.com/Lic9SdDh

— Silent House (@Silent_House) March 8, 2012
---
There are a few things that make Silent House remarkable, despite the relatively low Rotten Tomatoes score which is 43%. First of all, the movie is loosely based on a true story that happened in a village in Uruguay. Secondly, they had initially planned to shoot the film in one uninterrupted take.
But Olsen revealed that it was actually made in roughly 10-15-minute segments due to technical issues experienced by the crew and emotional challenges for the actress. "On a lucky day there were two usable takes," she said. But, despite all the challenges, Olsen's performance was fantastic.
Paul Bettany (aka Vision) in Priest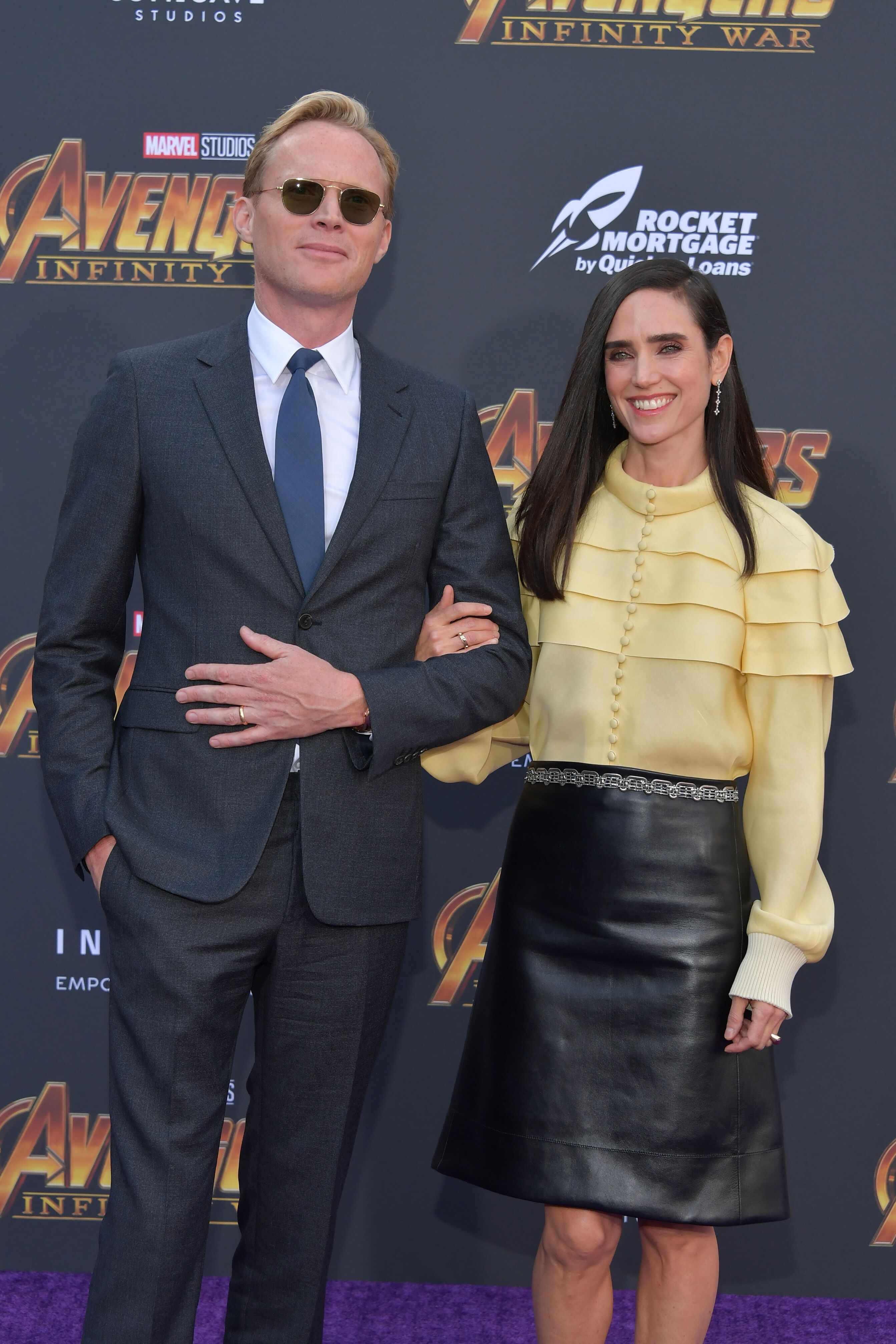 ---
Scarlet Witch's sweetheart Vision also had a horror experience of his own. We had already heard Bettany's voice as JARVIS in Iron Man and Iron Man 2 by the time Priest was released. The film is loosely based on the eponymous Korean comics about an alternate universe where the world is torn apart by a centuries-long war between humans and vampires. In fear for their status, authorities claim that vampires are defeated, but a veteran Warrior Priest (portrayed by Bettany) knows that they aren't.
Recalling the time he was working on the film, Paul says: "That was intense and hard in its own way." He had to get up at 4 am every day to go to the gym and do combat training. After all, he had to look great as a warrior priest destroying every single vampire he meets on the way! Despite the terrific visual style of the film, it kinda flopped because of too many genre clichés and poor writing. On Rotten Tomatoes, it received only 15%. 
Anthony Mackie (aka the Falcon) in Abraham Lincoln: Vampire Hunter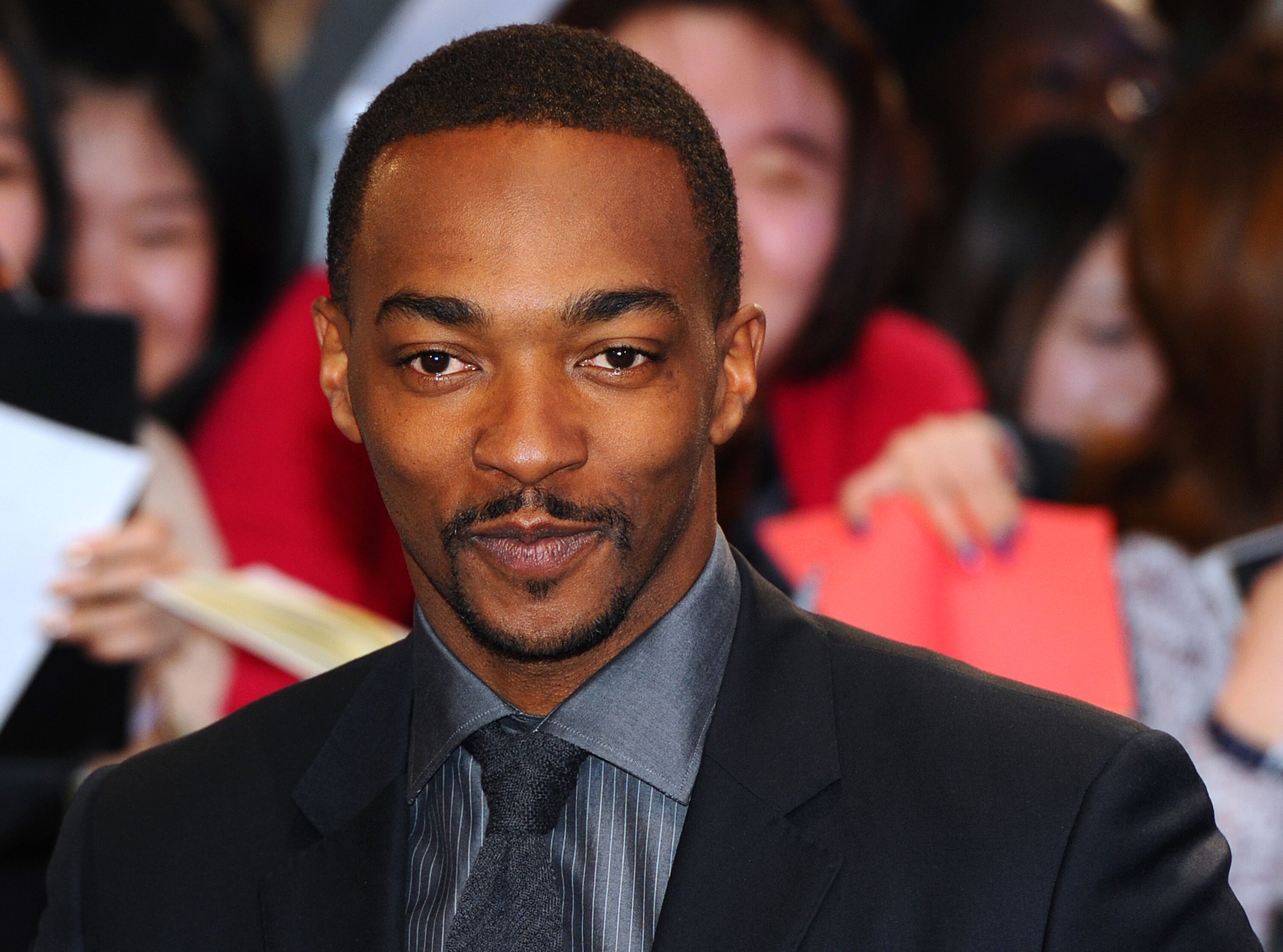 ---
Did you know that the 16th President of the United States was actually a vampire hunter? In the alternate universe created by novelist Seth Grahame-Smith and director Timur Bekmambetov, he was!
Although the originality of the film was praised, its screenplay wasn't the very best and its tone was way too serious. Hence the box office failure, poor reviews, and 34% Rotten Tomatoes rating… But if you're the fan of the Falcon, Captain America's friend and the superhero who took his mantle in Avengers: Endgame, it's still worth watching. Anthony Mackie plays Will Johnson, the character based on the real-life William H. Johnson – Abe Lincoln's friend and personal valet.
The actor never regretted going for the role, despite all the critiques. He said that it was a great idea to make this kind of film and called it a good instance of "the re-contextualization of history". In an interview with Collider, Mackie said, "That way, you have to go and look up Abraham Lincoln and find out that his best friend was a black dude, named William H. Johnson". Well, he's right – it did spark some interest into Lincoln's life!
Bradley Cooper (aka Rocket Raccoon) in The Midnight Meat Train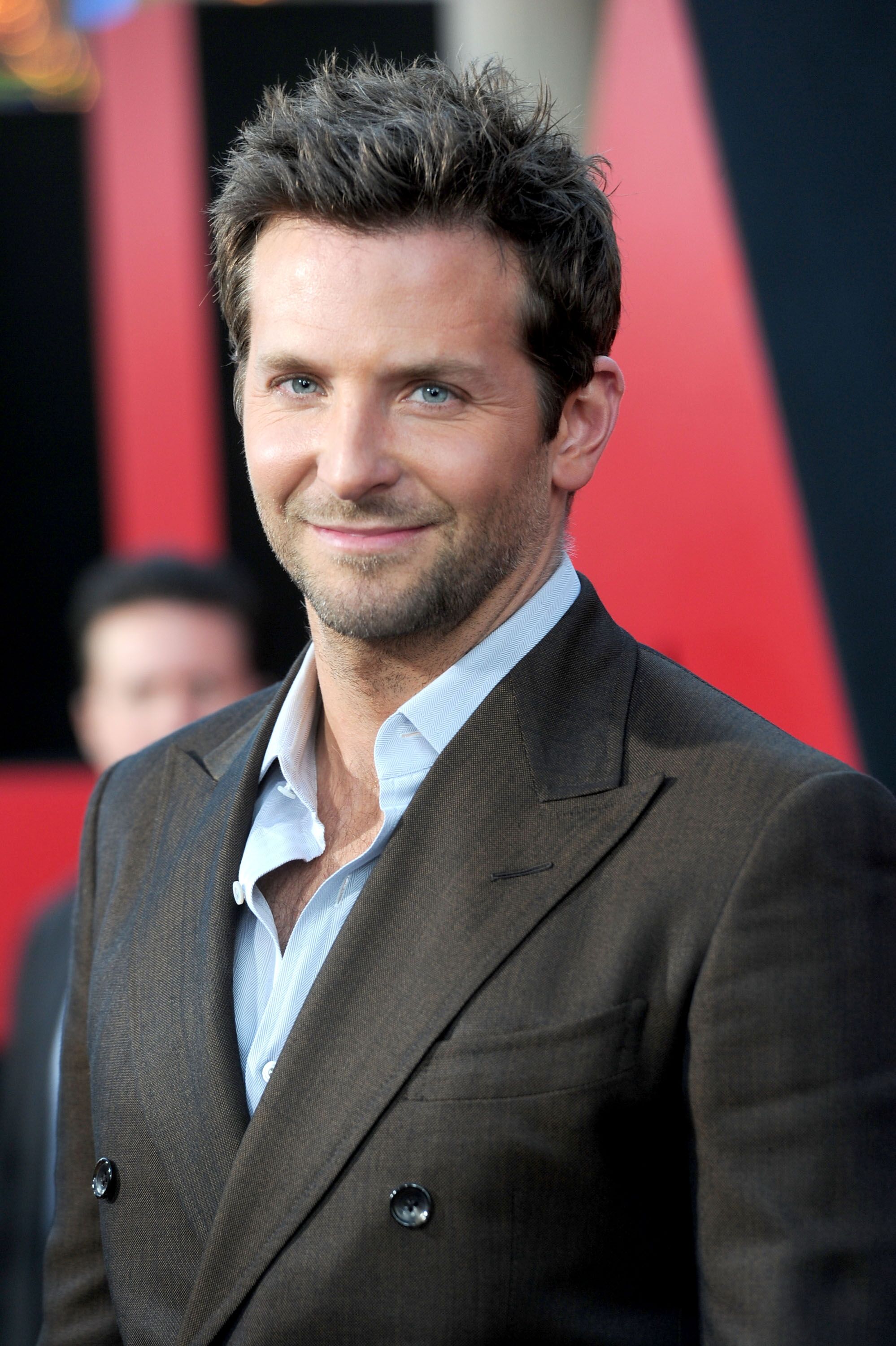 ---
At first, he was one of Guardians of the Galaxy, but in the aftermath of Infinity War, Rocket joined the Avengers, so he gets to be on our list. Bradley Cooper, who voiced the reckless raccoon, starred in a horror mystery with an even odder name - The Midnight Meat Train based on a short story by Hellraiser's creator Clive Barker.
Cooper acts as a photographer who goes after a serial killer because he wants fame. Warning – you won't be prepared for what happens at the end! Although it might seem to have been a trash film for the aspiring actor, it was actually successful. A number of good reviews gave it a 72% Rotten Tomatoes score.
---
Critics called it "visually engrossing" and even stated that it was "the best Clive Barker adaptation since the first Hellraiser film". Cooper's performance in the film is undoubtedly good, so if you're after his piercing blue eyes, be sure to watch it!
Karen Gillan (aka Nebula) in Oculus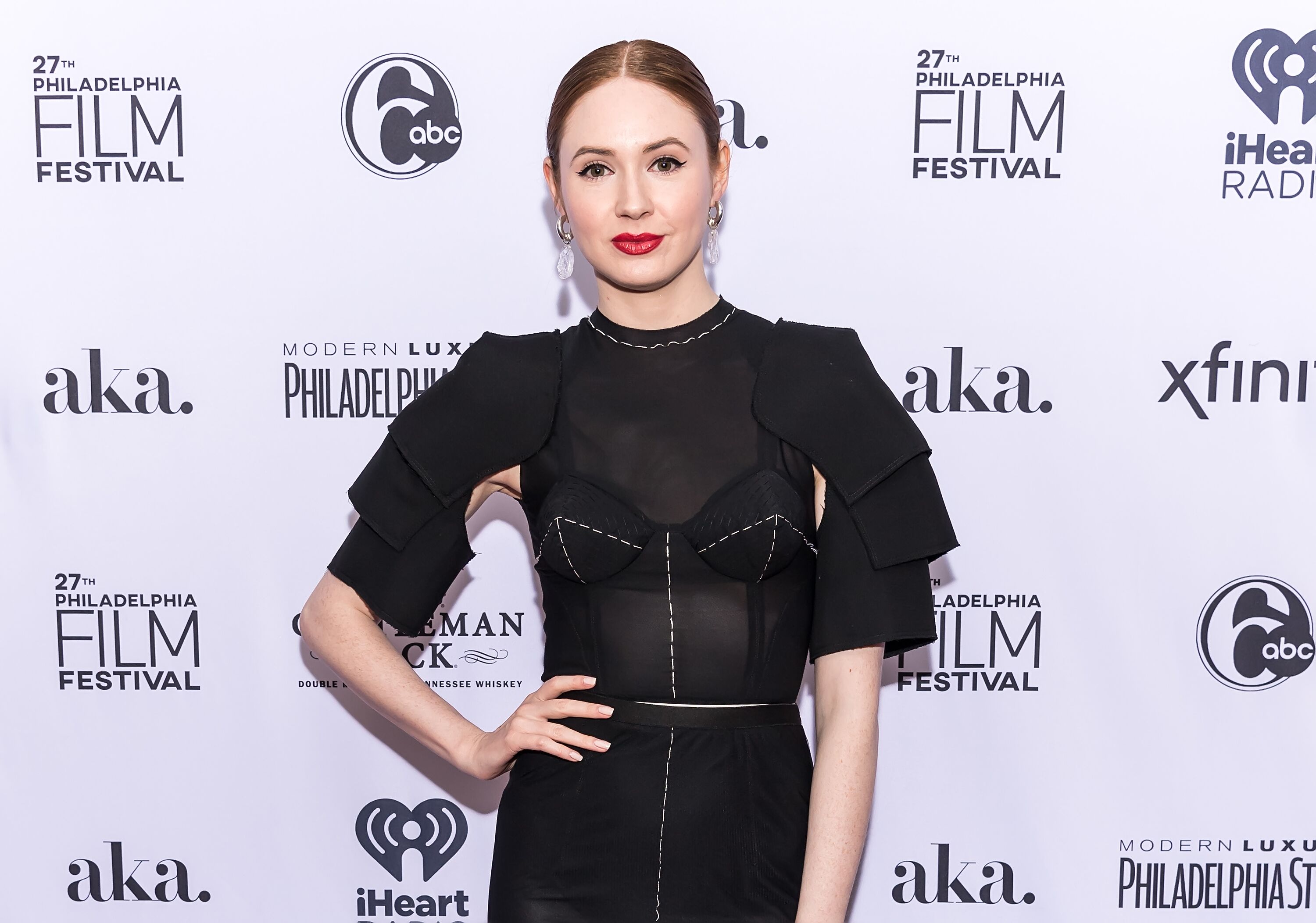 Another character who only became an Avenger in Endgame, Nebula has a horror past, too. And we don't mean her painful relationship with her father Thanos, but the actress' experiences in her career of course!
---
Karen Gillan played the main role in Mike Flanagan's Oculus, the story of a brother and sister who want to prove that the haunted mirror causes hallucinations and kills people. Guys, you don't mess with supernatural objects that drive people insane! Bet that did NOT end well…
But the movie was good: it got a 75% approval rating on Rotten Tomatoes. Becoming a critical and box office success, it set an awesome pace for Flanagan, who subsequently attained the big name as a horror director.
---
As for Karen herself, she actually LOVED the experience because she's a horror fan. In an interview with Bloody Disgusting, the actress shared that her faves are Scream, The Exorcist, and I Know What You Did Last Summer. Gillian spent a lot of time researching her character, understanding her motives, and performing the role perfectly well. And, you know what? She was terrific!
Paul Rudd (aka Ant-Man) in Halloween: The Curse of Michael Myers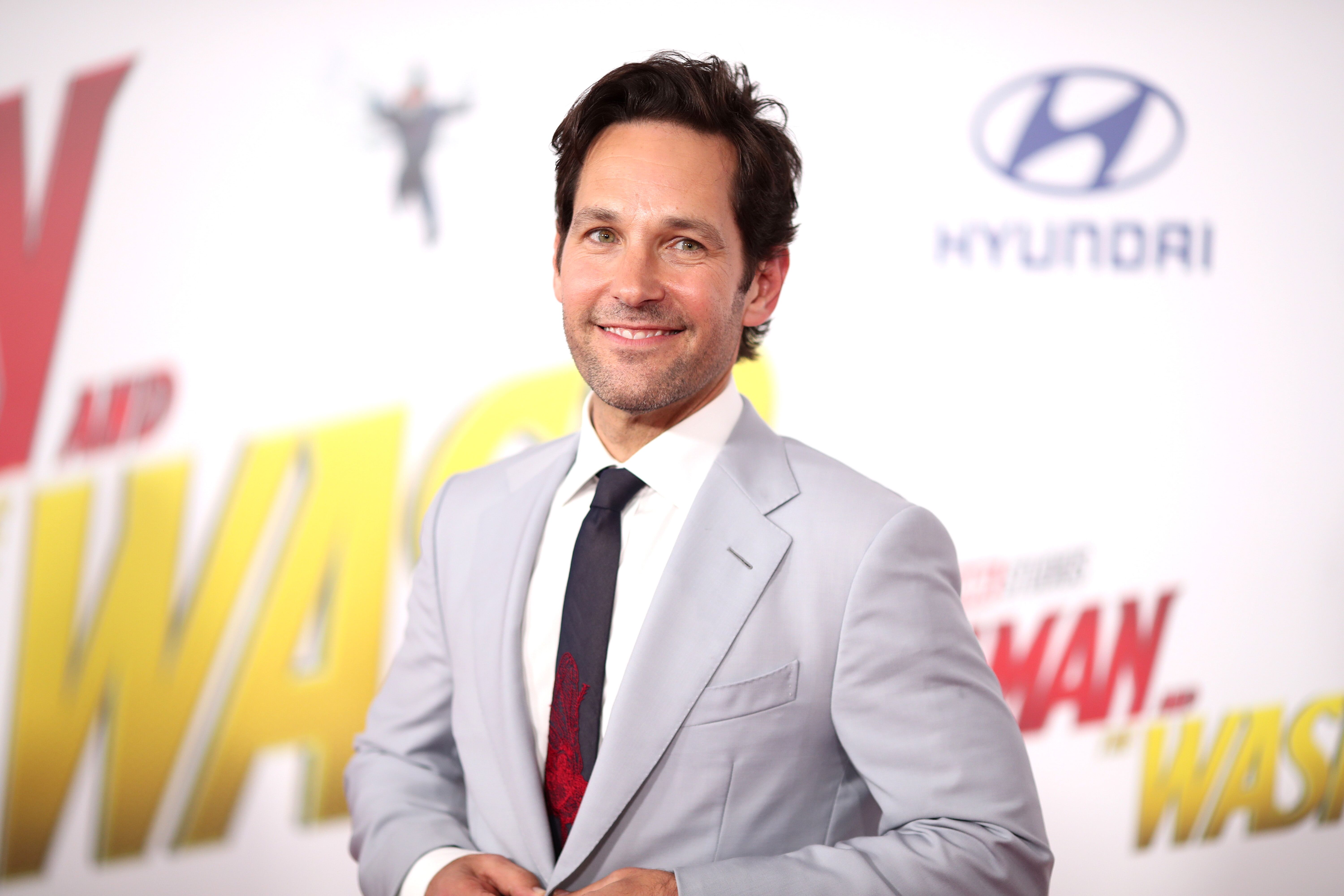 The role in the sixth installment of the Halloween franchise was the first starring role for Rudd. Little did he know that he'd later become the husband of Phoebe Buffay in Friends and a tiny but huge superhero in the MCU.
---
Paul played Tommy Doyle, a reclusive guy who became a bit too obsessed with learning the truth behind Michael Myers' motives to kill people on Halloween. The idea to reveal the villain's origin was good, but the movie didn't cope with the task.
Well, the 6% approval rating on Rotten Tomatoes speaks for itself… Honestly, the only reason to watch it is to see young Paul Rudd. Actually, Rudd was recently offered to reprise the role of Tommy in the upcoming Halloween Kills, but he refused due to conflicting schedules. Will they find another actor to play Tommy and continue his arc? We'll see in a year's time!
Jeremy Renner (aka Hawkeye) in 28 Weeks Later
---
Often called the most useless Avenger, Hawkeye proved to be very useful in another film, where Jeremy Renner played one of the main roles. In 28 Weeks Later, the sequel of 28 Days Later, he is a sergeant who refuses to comply with his boss's orders at a crucial point.
In an interview, Renner confessed that he enjoyed the experience of making the movie. Despite not being a horror fan, he liked 28 Days Later because, according to him, it's more plausible than the standard zombie movies.
The sequel received favorable reviews and now boasts the 71% approval rating on Rotten Tomatoes. The New York Times even called it "bracingly smart, both in its ideas and in its techniques". The actors' performances were also praised and the film became a box office success. That's what we call a good approach to making horrors!
Chris Hemsworth (aka Thor) in The Cabin in the Woods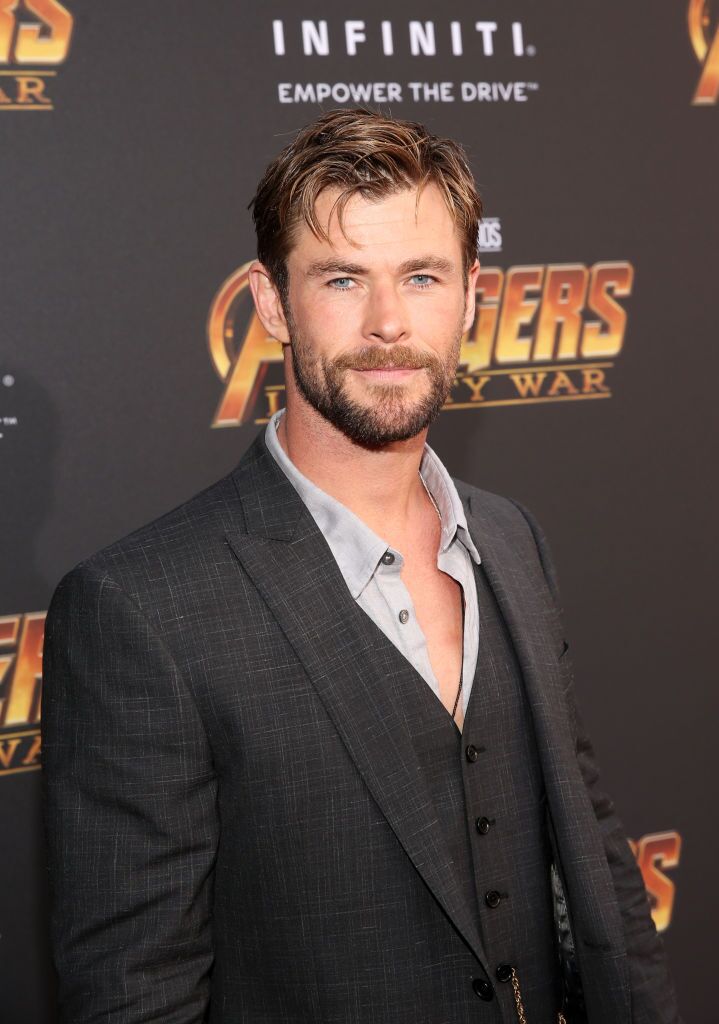 ---
Before this Australian hottie became the God of Thunder, he featured in a horror-comedy directed by Drew Goddard. Originally, it was going to be released in 2010, but, due to financial difficulties, it wasn't shown to the audience until 2 years later.
This film is different from most other horror and slasher films, yet it feels the same at the beginning. A group of college students, have a retreat at a forest cabin in the middle of nowhere, find themselves chased by hordes of monsters to only to eventually discover that it's all a part of a mysterious ritual.
---
Intrigued? Then listen to the advice by Cinema Blend: "You really have to see it if you love horror, hate horror, or have any interest in seeing how the genre can function as a playground for something completely fresh". If you're still not convinced, look at the Rotten Tomatoes score – 91%!!
The film was made back in the days when Hemsworth was just beginning his Hollywood career. But, after seeing his acting in the scene where Chris's character gives the group instructions, Goddard realized that he was going to become a movie star. Boy, was he right!
Scarlett Johansson (aka Black Widow) in Under the Skin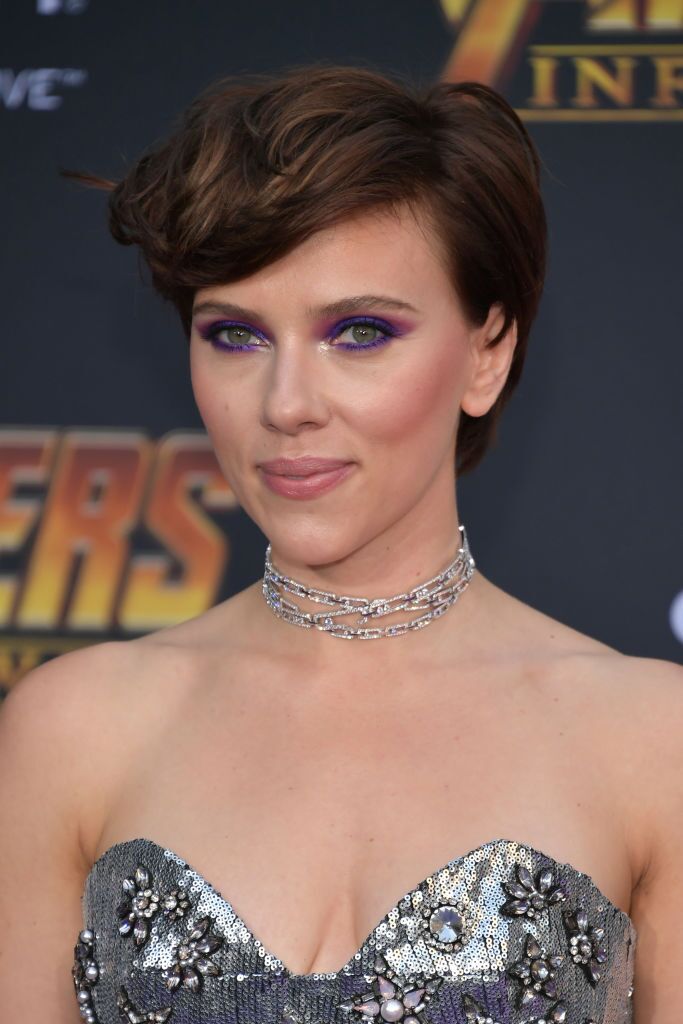 ---
If you're interested in otherworldly feelings - Then it's time to watch Under the Skin. The film features Scarlett Johansson as a mysterious alien woman who lures unsuspecting men, traps them, and makes them disappear.
Interestingly, most of the men picked up by Scarlett's heroine were not actors. To give a realistic feel to the film, many scenes where Johansson talked to them were unscripted and shot with hidden cameras! Only later were the men informed that they had been filmed because the production team needed their permission to use the footage.
---
For Scarlett, the performance in Under the Skin was different to everything she had done, and she loved it because it was a film that gave ground for interesting conversations. "It brings up so many questions," the actress said on The Guardian. "One of the journalists that I was talking to today, we ended up talking about the relativity of time. Whereas, normally, it's like 'So, what do you find sexy in a guy?' Or, 'If you had a superpower, what would it be?'"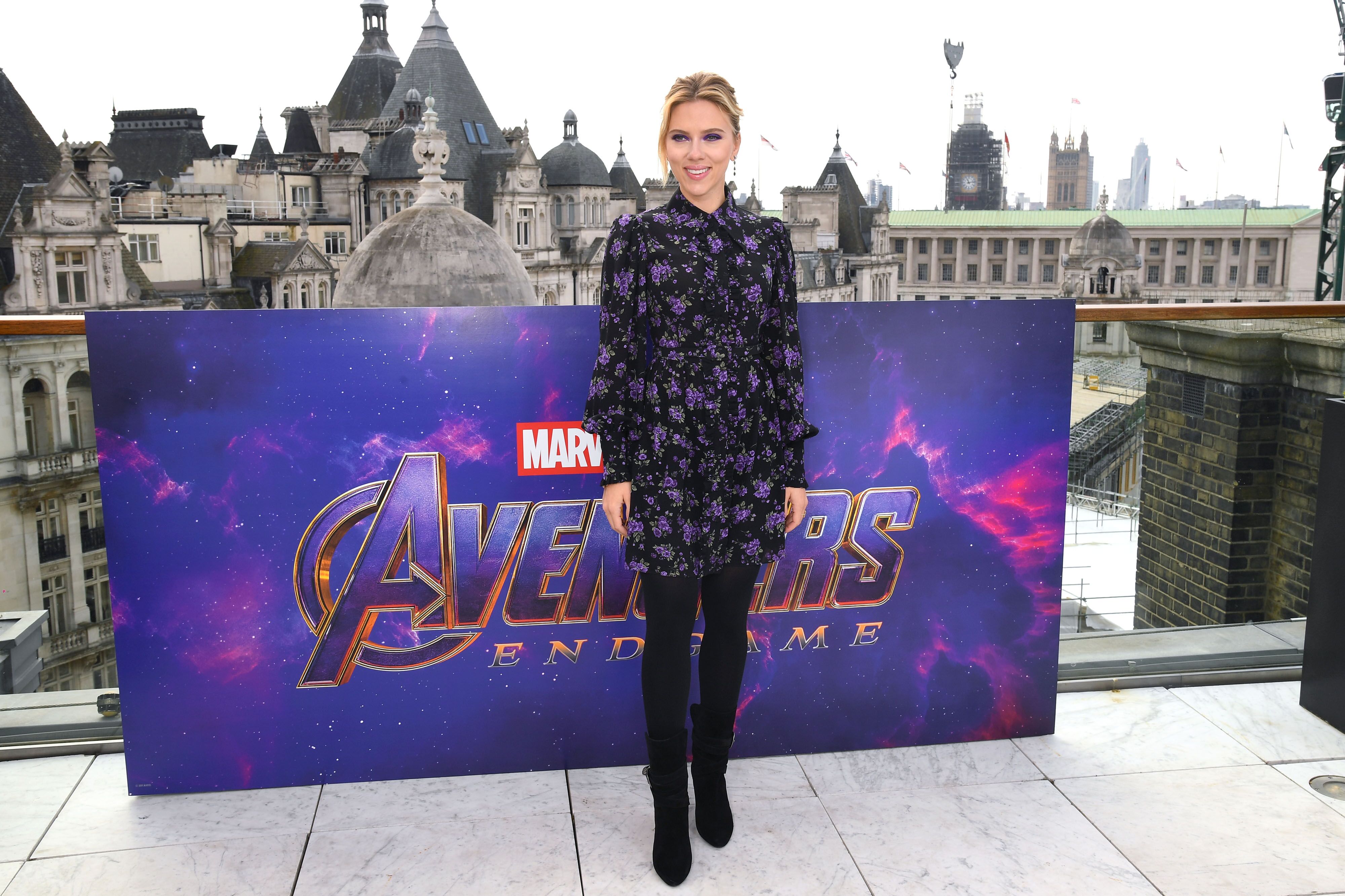 Darn, having an actual intellectual conversation with a journalist, instead of answering silly questions, must have been a breath of fresh air for Scarlett! The film was a success. It received an 85% rating on Rotten Tomatoes.
Scarlett's performance was dubbed "mesmerizing" and the film itself – "visually stunning", "deeply disturbing", and "hideously beautiful".When asked about her impressions of the film, Johansson said, "It was terrifying, but empowering. In that state of mind, I really felt like I was on a hunt".mWhat a brilliant actress!
Robert Downey Jr. (aka Iron Man) in Gothika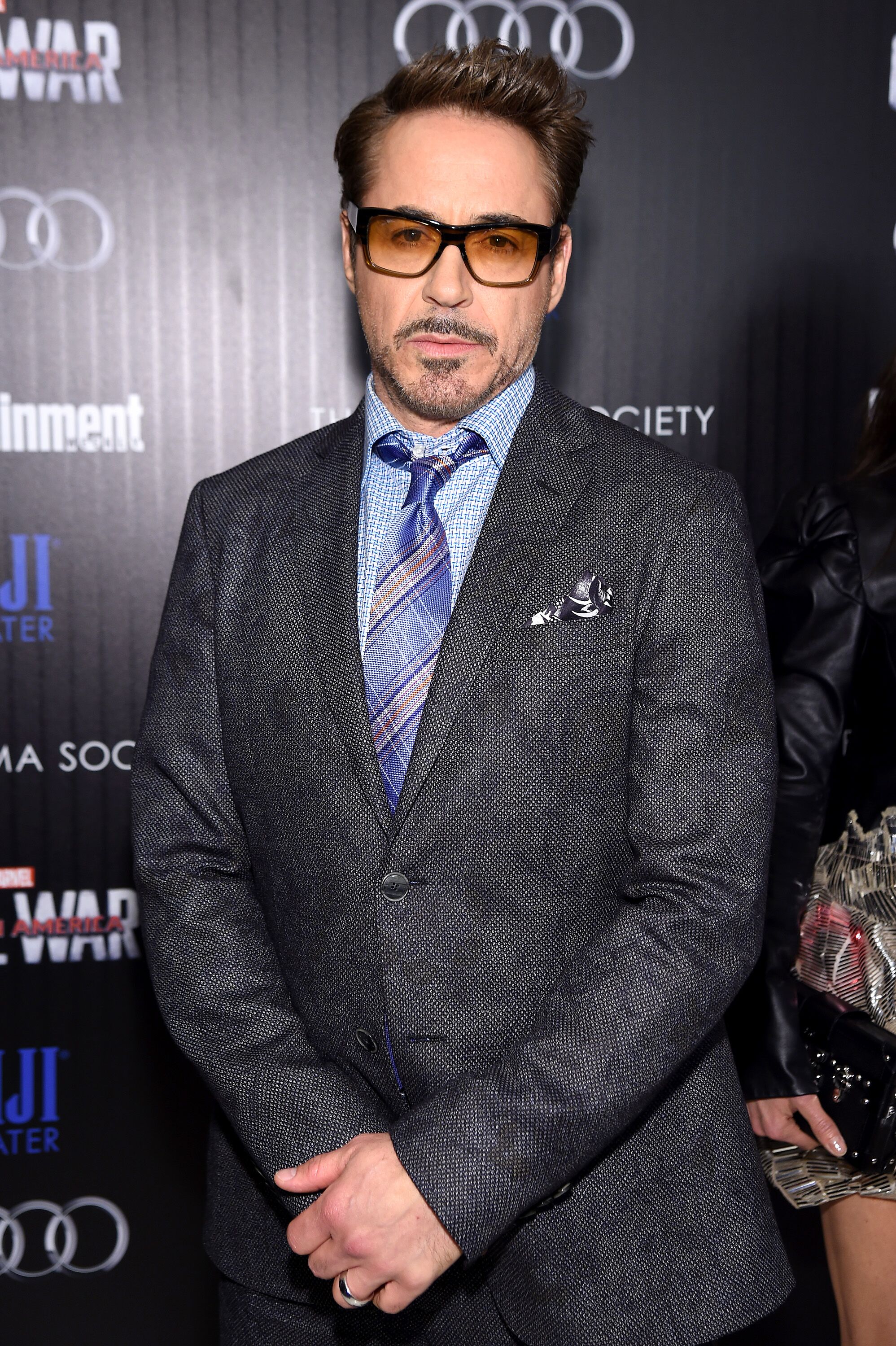 ---
This supernatural psychological horror stars Robert Downey Jr as a psychiatrist who helps Halle Berry's character remember if she actually committed the crime she's accused of. RDJ liked the experience of working with Berry and later commented: "It was really nice, really, to be there basically to support a fine actress riding that edge for weeks and weeks".
It was awesome, but did you know that there's a connection between Iron Man and Gothika? On the set of Gothika, Downey Jr met his current wife Susan Levin, who was one of the producers of the film and this woman became the key to the actor's eventual liberation from his addictions. And due to overcoming his addictions, Robert got the part of Iron Man, becoming the ultimate Tony Stark that we will always love!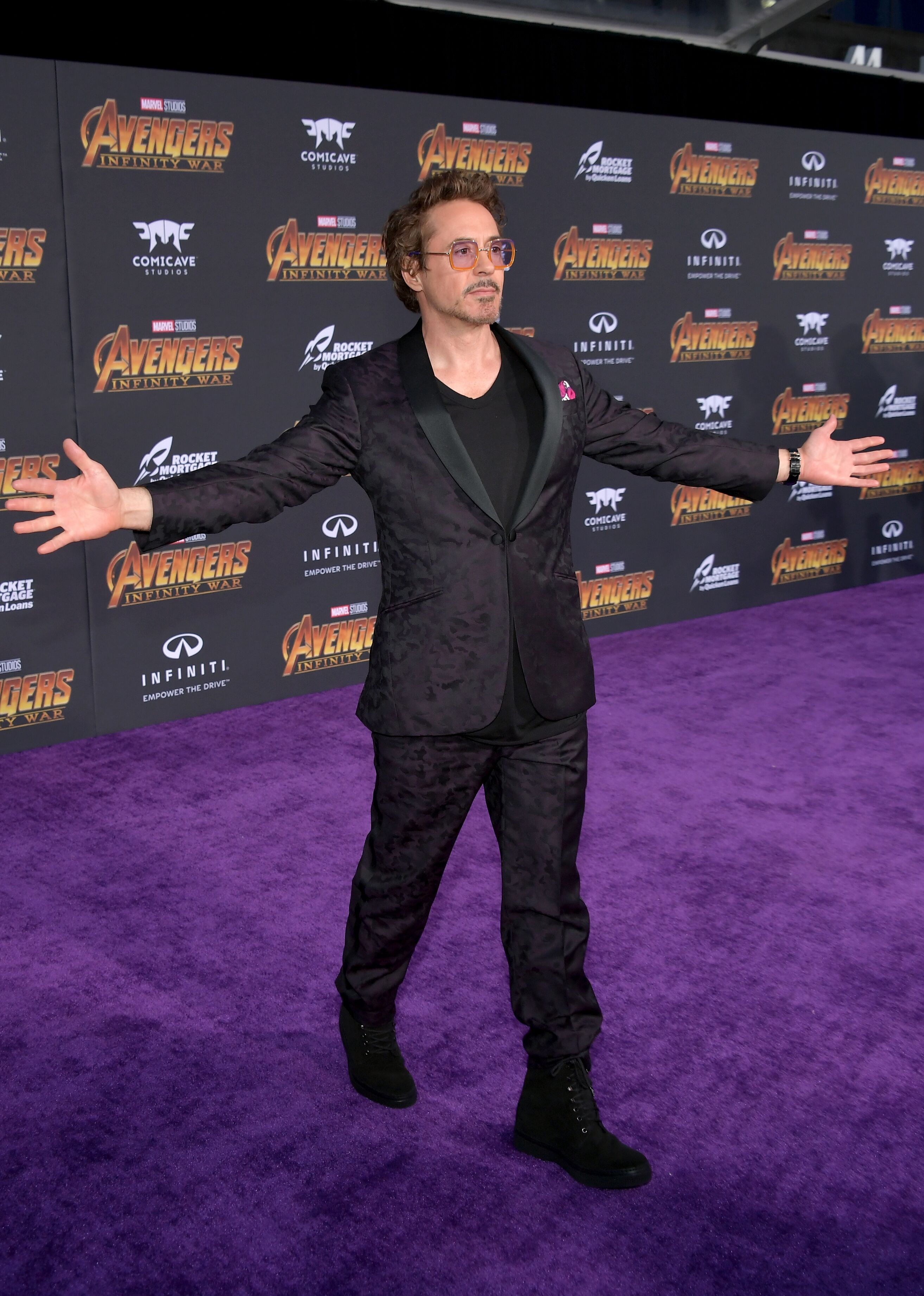 So, even though Gothika received mostly negative reviews and has a 14% rating on Rotten Tomatoes, this film should be praised for giving us the one and only Robert Downey Jr as we know him today!