Descendants 3 Cast's Real-Life Couples
Descendants 3 is a musical fantasy TV film that stole the audience's hearts this August! After watching it, all fans strive to learn more about the actors who talentedly portrayed the characters. Which Descendant was involved in an abusive relationship? Is it true that one member of the cast dated Justin Bieber himself? Who is a monogamist and who changes their partners like a girl changes clothes? It's time for us to learn!
Dove Cameron as Mal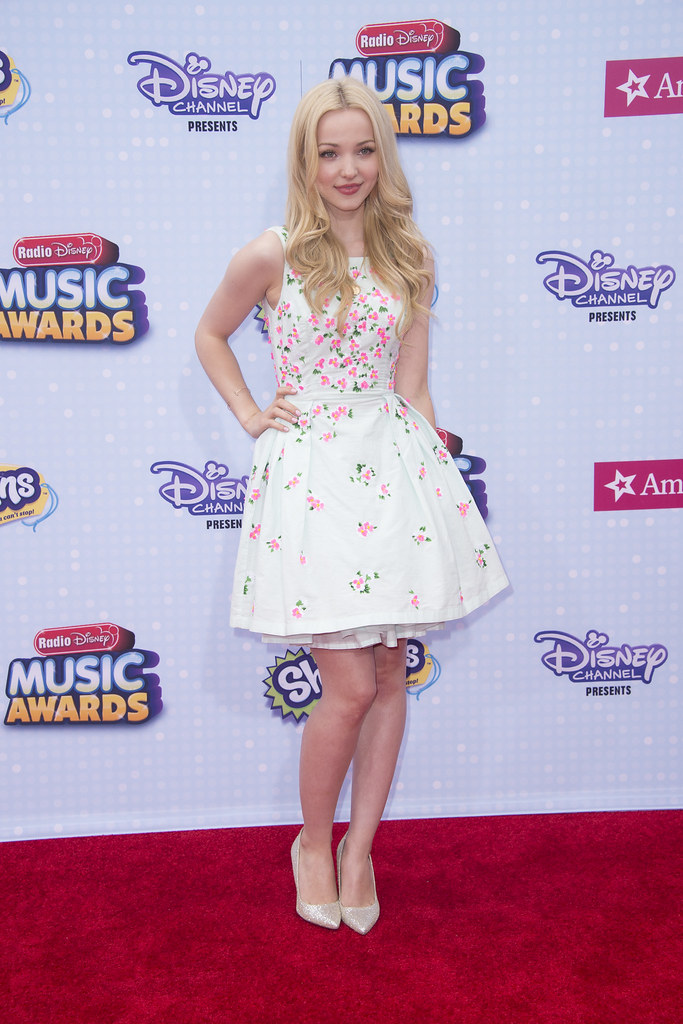 ---
Usually, the main heroes are kept as the cherry on top, but we can't wait that long to tell you who the all-favorite heroine is dating! Please don't tell us you've googled it already. We want to be the first ones to let you know. Are you ready?
Well, for three whole years our lovely Dove Cameron, aka Mal, has been dating her Descendants colleague... the Scottish hottie Thomas Doherty. Aren't they a stunning couple?
---
Thomas played the role of Captain Hook's son Harry, a member of Uma's pirate gang since Descendants 2. But before we talk about their romance, let us tell you about another actor. His name is Ryan McCartan and he is also Dove's ex-fiance, and colleague from the TV show Liv and Maddie.
Ryan and Dove dated for more than three years and even were engaged. Dove admitted that this was her first serious relationship, and when it began she was only seventeen.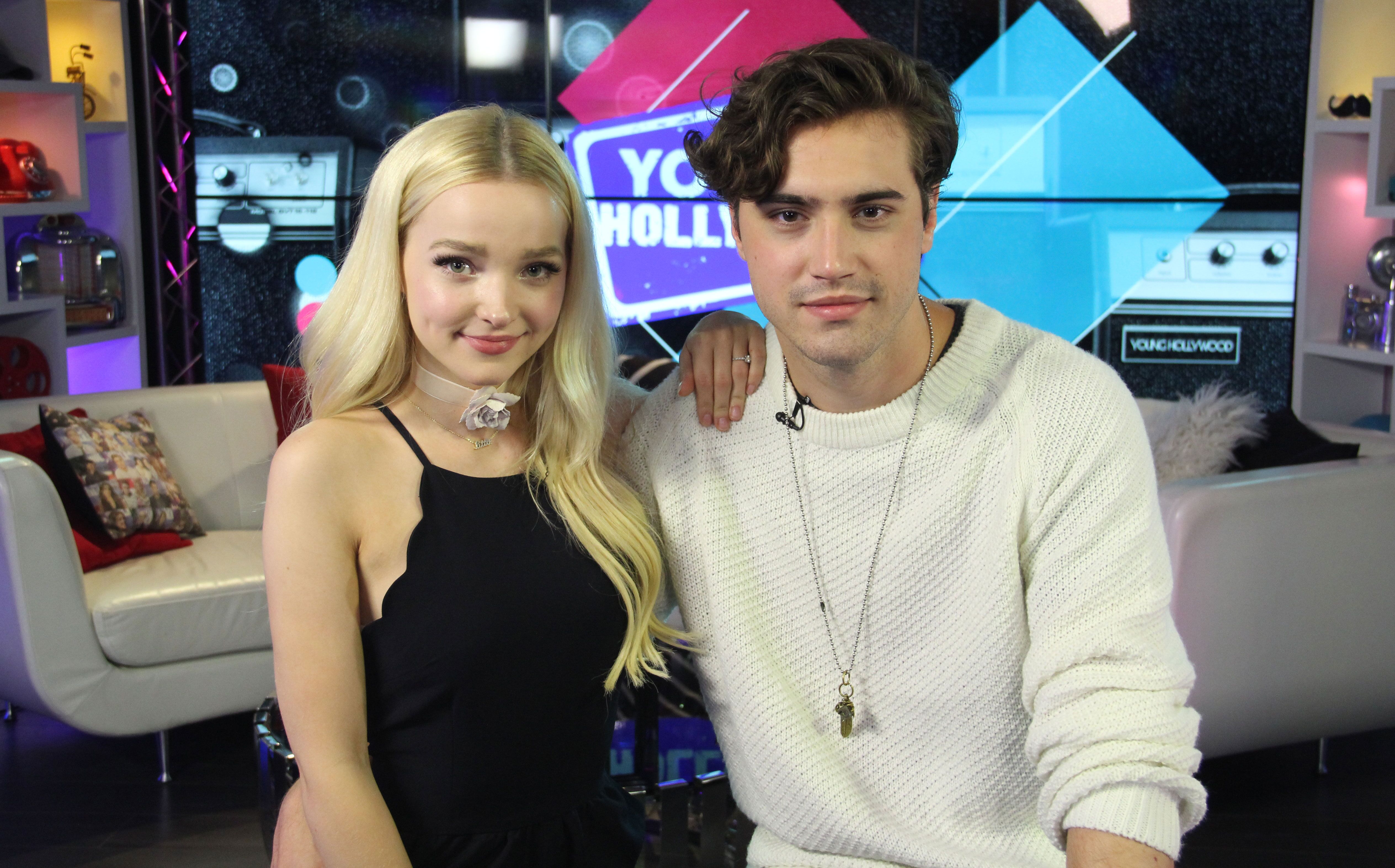 ---
So... what was the cause of their break up? To find out the real reason, we had to put our geek glasses on and dive into the deep web. First, we found tons of adorable photos and videos where the couple looks super happy together. You would never guess that there was something wrong.
Thing is, neither Dove nor Ryan ever gave comments about their split to the press.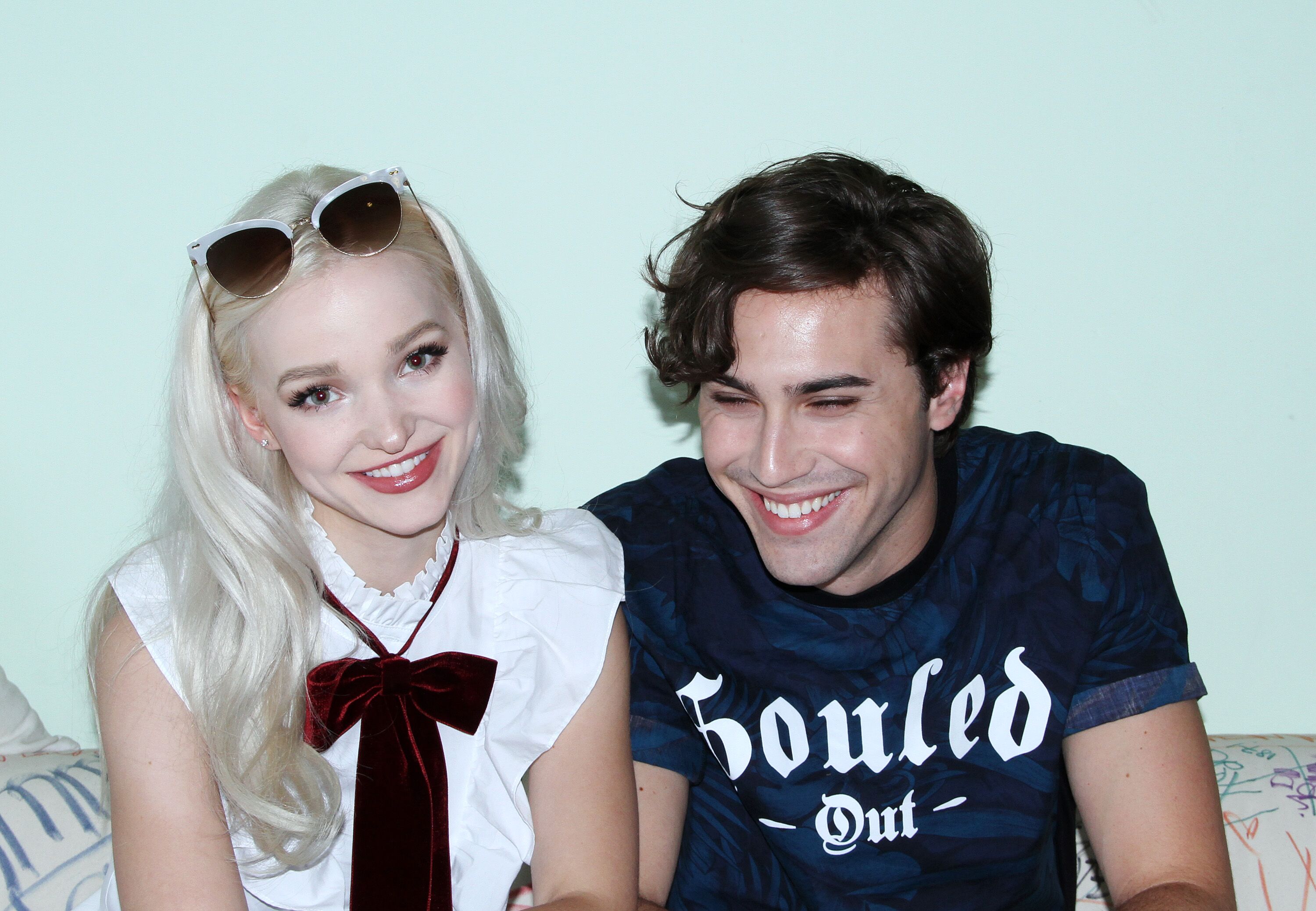 ---
All we know is that Dove left the relationship because "this relationship isn't what she wants,'' as Ryan himself wrote on Twitter.
And then, we came across all those videos made by dedicated fans that found hints and clues that Ryan, is actually, not the most pleasant fish in the sea if you know what we mean. The clips show that often during interviews, he would roll his eyes when Dove spoke or his body language would show that she irritated him.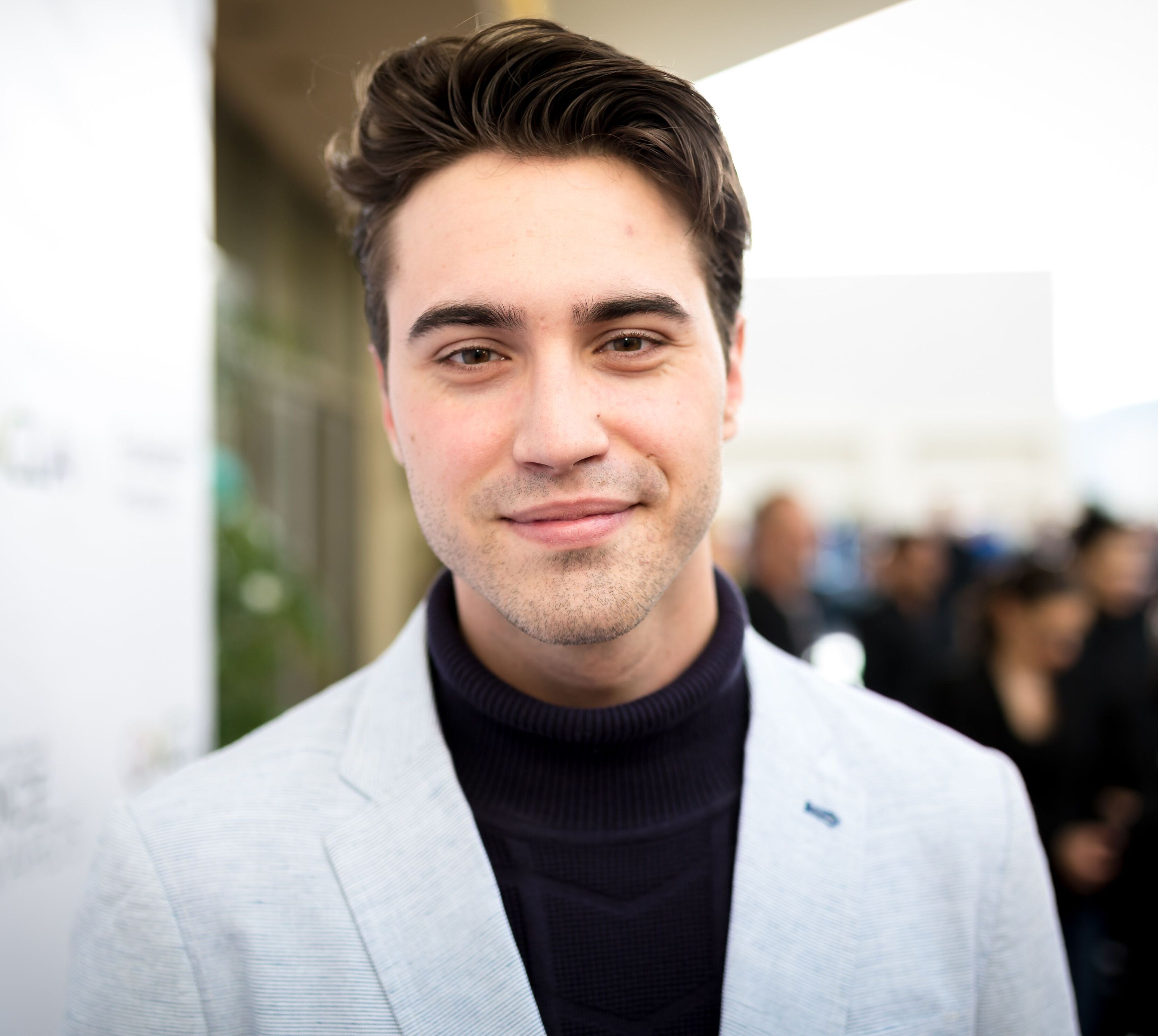 ---
Yep, can't blame Dove for her decision. Well, that's none of our business.
Besides, Dove was liking and responding to a lot of tweets about abusive relationships at the time. Piece by piece, it started to seem that being Ryan's girlfriend was a terrible experience. We can't confirm anything definite about their relationship. Anyways, the romance came to an end unexpectedly for everyone, and it seems that since then, Dove's life has been ruled by the peace and love that she deserves.
---
Seriously, did you ever hear her singing live? She acts in onstage musicals, where she dances, AND sings beautiful solos. She is incredibly talented, and it makes us so happy that there's a guy like Thomas Doherty by her side.
The two were just friends back when Dove was dating Ryan and when she and Thomas met on the set of Descendants 2, she didn't pay much attention to him. The actress was too focused on her role.
---
However, while shooting the scene where Harry strokes Mel's hair with his hook, the couple couldn't hide their passion from cameras. Dove later confessed that the scene was nearly cut from the film due to HOW they were looking at one another.
Dove's fans are restlessly commenting under Dove's posts when she shares photos with his awesome boyfriend, asking, "When will you two finally get married?". And we are looking forward to learning it, too! 
Sofia Carson as Evie
---
Next up, we have Sofia Carson, aka Evie, aka Evil Queen's daughter. So many fans adore her hair color. It's the perfect blue! Many fans even decide to dye their hair the same color, too! 
Unfortunately for us, Sofia doesn't talk about her personal life and nearly never shares details about who she fancies, dates, or anything about her relationship status at all. But, the imagination of the star's fans is inexhaustible.
---
This is where we get the gossip about Sofia's supposed affairs. First, there were rumors that she was dating Cameron Boyce, as he sometimes made an appearance on Sofia's Instagram. Sofia denied this rumor when she called Cameron her "little brother" under a picture with him.
Soon after, they said she was dating Sofia Vergara's son Manolo but yet again, nothing was confirmed by the two.
---
Then, the media said that Sofia also dated Booboo Stewart, Nolan Gerard Funk, and Thomas Law, but these are only guesses.
It must be fun to be Sofia, you get a new boyfriend practically every day! So it seems like we should just be patient and wait for Sofia to finally dispel all the speculations because we're dying to know more about the actress's personal life.
Sarah Jeffery as Princess Audrey
---
Now let's move on to the queen of mean, Sarah Jeffery. In part 3 of the Descendants, her heroine was finally allocated more on-screen time, and she performed one of our favorite songs in the movie.
"I cried when I heard "Queen of Mean" for the first time," she said. "I just thought it was such a powerful song that told Audrey's story really well."
---
But we really didn't realize how involved she was until we saw the movie for the first time, once it was all edited together. It felt like she finally got to tell her story. It truly was a touching moment and an amazing song.
And yet, who is the love of her life? In fact, there's only one name we can list, and it is Monty the Frenchie.
---
Never heard of it before? It's okay. We will ll introduce you. It's a pug! Maybe he won't bring you flowers or compliment your haircut, but he's a great cuddler, and he doesn't roll his eyes at her. He even serves Sarah as a great company on set, and overall, the couple just loves spending time with one another.
But all jokes aside, what about her boyfriend? Same as Sofia, Sarah doesn't share any details about her love life.
---
In 2016, several photos were found online of Sarah together with Justin Bieber. The word of their possible romance spread all over the web, but none of the two gave a single comment about those rumors. Then soon after, Bieber proposed to his girlfriend at the time, Hailey Baldwin, who is now his wife.
But despite this Sarah's relationship status according to all sources is listed as single, it seems that it's not quite true.
---
The actor Nick Hargrove, Sarah's partner on the set of Charmed reboot, regularly posts photos of Sarah on his Instagram, which suggests that there's more than friendship between those two.
Besides, it looks like Monty also likes Nick. And if your pet likes him, he's a keeper. Just look at how cute and lovely they look together! Just like one family, right? 
---
There are even pictures where the two stars totally give off a romantic vibe and look like they are more than just friends. Fans are constantly asking "are you guys dating?" on their social media, but are given no answers.
In any case, we hope they are a couple because they fit together soo well. In the meantime, all we can do is wait and see.
Dylan Playfair as Gil
---
Next on our list is the devoted Uma gang member, the son of Gaston – Gil, played by Dylan Playfair.
Dylan and his co-star Thomas Doherty caused an uproar among fans by posting this saucy photo where the two kiss! On the lips! In costume! Onset, and maybe even on camera. Their fans, and especially the ladies among them were left speechless.
---
This moment did not happen in the movie, and from what we know neither of them showed interest in other guys before, so what could this kiss mean? Our guess is – bromance. Probably the two actors were just having fun off-camera. A little too much fun.
However, a year ago, in September, Dylan shared way more exciting pictures on his Instagram.
---

"Two days ago I asked my best friend to marry me, to share in all the beauty, joy, love and possibilities this life has to offer. Often the right words escape me and our language does not possess a phrase fitting to describe the feeling of being with you. I love you."
Dylan proposed to his girlfriend, Jen Araki in the evening, on a small private yacht, and of course, Jen said "yes".
---
Dylan's wife-to-be is a co-owner of several video production companies. She is also a model, a stylish, self-made woman, and an inspiration for us all. And let's not forget that she is very beautiful!
We are so happy for this lovely couple and excited to see what's waiting for them in the future. And of course, we are looking forward to seeing the wedding photos! We bet they will look marvelous! 
China Anne McClain as Uma
---
Now let's talk about the real leader of the pirates – Uma, the daughter of Ursula. She first appeared in Descendants 2, and when we discovered who her mother is, we were shaken. Because... well, who's her father? Which fearless man was able to tame Ursula? Well, this remains a secret. But today, we will talk about the actress who plays Uma, China Anne McClain.
In 2012, she dated her Disney Channel colleague Jake Short. They starred together in A.N.T. Farm.
---
However, the couple broke up a year later in 2013.
After that, in 2016, the word was that China is dating Zak Steiner, a model, actor, and simply a very handsome guy. The couple appeared in numerous cute photos together, and yet, something went wrong and they broke up after a while.
As far as we know, the actress is single and ready to mingle. And we are sure it won't be too long before such a talented beauty like China finds the right guy for her.
Booboo Stewart as Jay
---
Next on our list of Descendants stars is Booboo Stewart, whose real name is actually Nils Allen Stewart Jr.
This actor dated his Twilight co-star Jodelle Ferland, and later a Nickelodeon actress, Samantha Boscarino. Then, Booboo had an affair with Megan Trainer, who also took part in the Descendants franchise. Not to be confused with Meghan Trainor, who is All about that Bass – they're different people.
---
Booboo and Megan had a lovely relationship. They even began an Instagram page together. It was called "Peaks and Pines" and they used it to post photos of their travels together. But... the last picture dates back to 2018, and we see no signs that the couple is still together.