Hawaii Five-0 Cast's Real-life Couples
Hawaii Five-O is an incredibly successful reboot of the classic 70s police drama. As the show is on its 10th – and final - season, let's check out what's happening in the lives of its cast. Is Scott Caan still single? Who is Meaghan Rath dating? Who started the baby-boom on set? And is it true that Jorge Garcia has just gotten married? You're about to learn it all!
---
Jorge Garcia as Jerry Ortega
The fans' favorite Hurley from Lost is now officially a married man! Jorge Garcia and his girlfriend Rebecca Birdsall tied the knot last June over the weekend at Leixlip Manor outside Dublin, Ireland. It came as a surprise for many, as the couple did not go public with their relationship.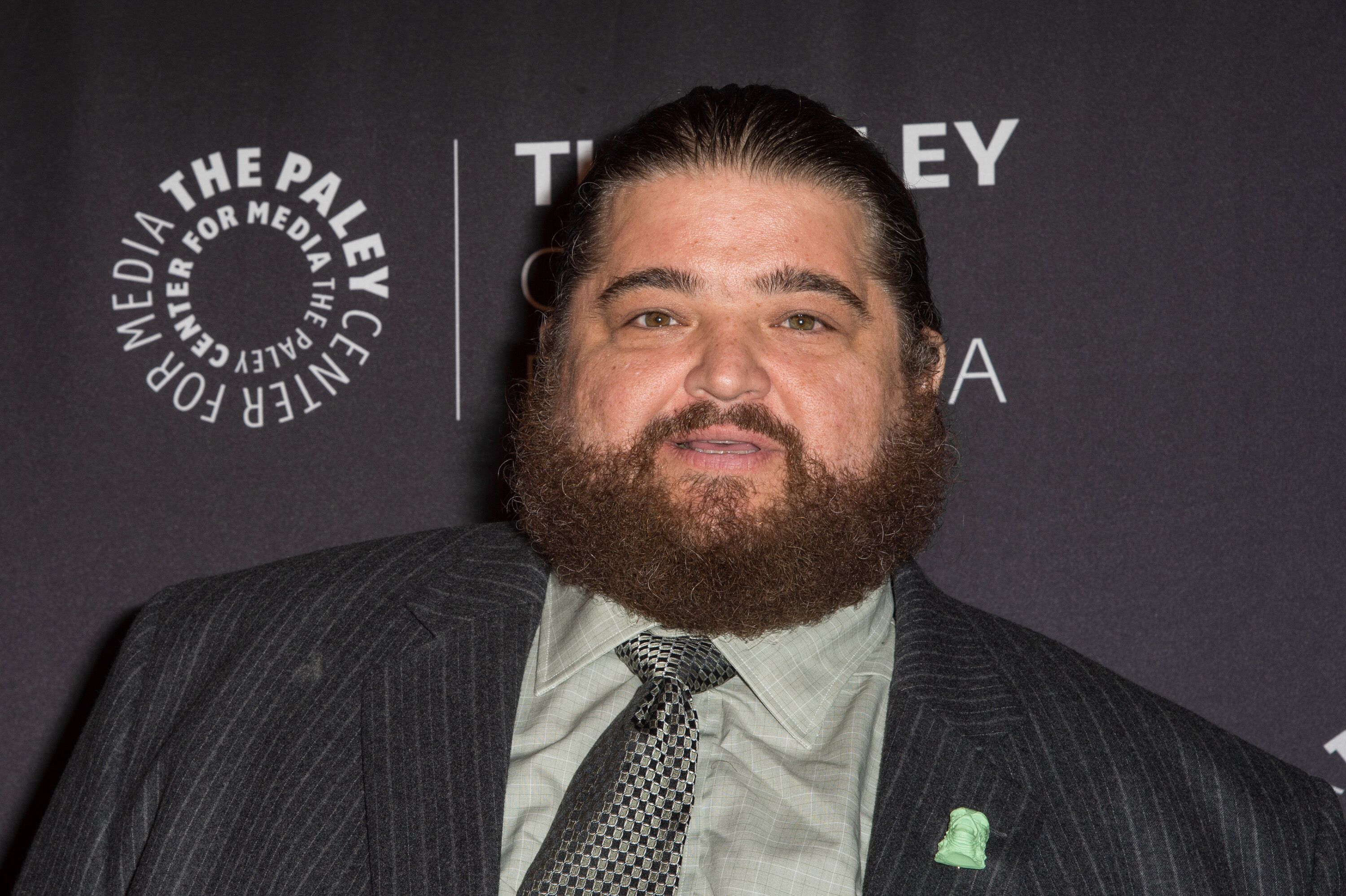 ---
Between 2004 and 2006 Jorge, the actor and stand-up comic of Chilean origin, dated Malia Hansen, who he met in Hawaii. In 2007 Garcia began dating his co-star from Lost – Bethany Leigh Shady. There are plenty of their mutual photos from different events on the Internet – and no information regarding their break-up!
However, a close look at Jorge's and his now-wife Rebecca's Instagram accounts allows assuming that they've known each other for quite a long time! The only thing we know for sure is that Rebecca Birdsall is an actress. A number of posts on Instagram suggest that she and Jorge met a few years ago and they must have been engaged for at least a year. 
---
But Jorge Garcia and Rebecca have all the right to keep their private lives low-key. It doesn't matter how long they are together, but what definitely matters is that the two love each other and share a good sense of humor. Just have a look at this wedding photo! What other brides would agree to a photo with a gorilla-faced man and hashtag #SheGetsMe!
---
Ian Anthony Dale as Adam Noshimuri
Ian Anthony Dale is a long-time member of the Hawaii Five-O team, but his character was promoted to a series regular only in the 8th season, along with newcomers Meaghan Rath and Beulah Koale. Ian has a solid list of TV and film credits, mostly in Syfy shows and police procedural dramas, including Charmed, Criminal Minds, CSI, The Event, and Murder in the First.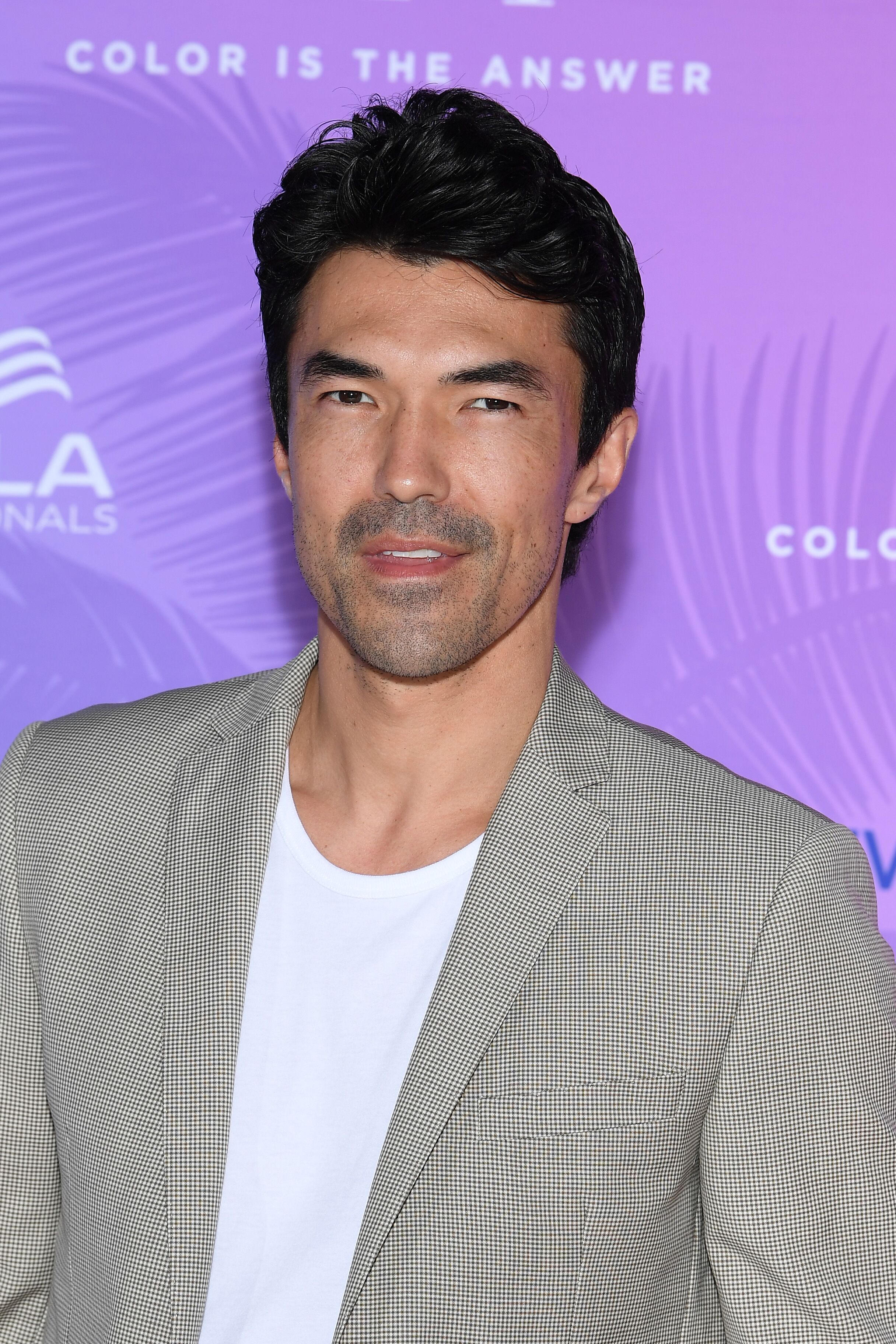 ---
But did you know that at the beginning of his acting career he used to work as a carpenter? It's funny to note that he built the sets for movies and TV show productions while going to auditions. By the way, his wife Nicole is a fashion and costume designer, who worked for several Hollywood movies such as Into the Woods, Alice Through the Looking Glass, By the Sea, and War Dogs.
Ian Anthony Dale and Nicole Garippo dated for quite some time and finally got married in Los Angeles in October 2016. The actor made a post on Instagram about this big date, confessing his love and gratitude to his wife, family, and friends:
"I have never felt more joy and good fortune then I did in this moment. … This was, quite simply, the greatest night of my life. My cup is full."
---
On April 29, 2017, Ian Anthony Dale took to Instagram again to share his feelings about preparing for fatherhood: "Of all the roles my life and career have brought me, never have I felt more excitement and anticipation as I do now in my preparation to become a Father… Being your father will no doubt be the most enriching role of my life."
The couple welcomed their baby boy in May of 2017, and since then there's plenty of immensely cute pictures of little Roman Anthony Dale on the Instagram accounts of both his parents. In January 2020 the couple welcomed a daughter. We don't know the little girl's name yet, - but we'll tell as soon as we find out!
---
Kenneth "Chi" McBride as Lou Grover
Chi McBride is not only the tallest member of Hawaii Five-0 cast but also the eldest. In fact, he is old enough to remember the original show, as Chi watched it with his father when he was a kid. McBride confessed in an interview that he grew up "basically a TV kid", who spent as much time as he could in front of the television.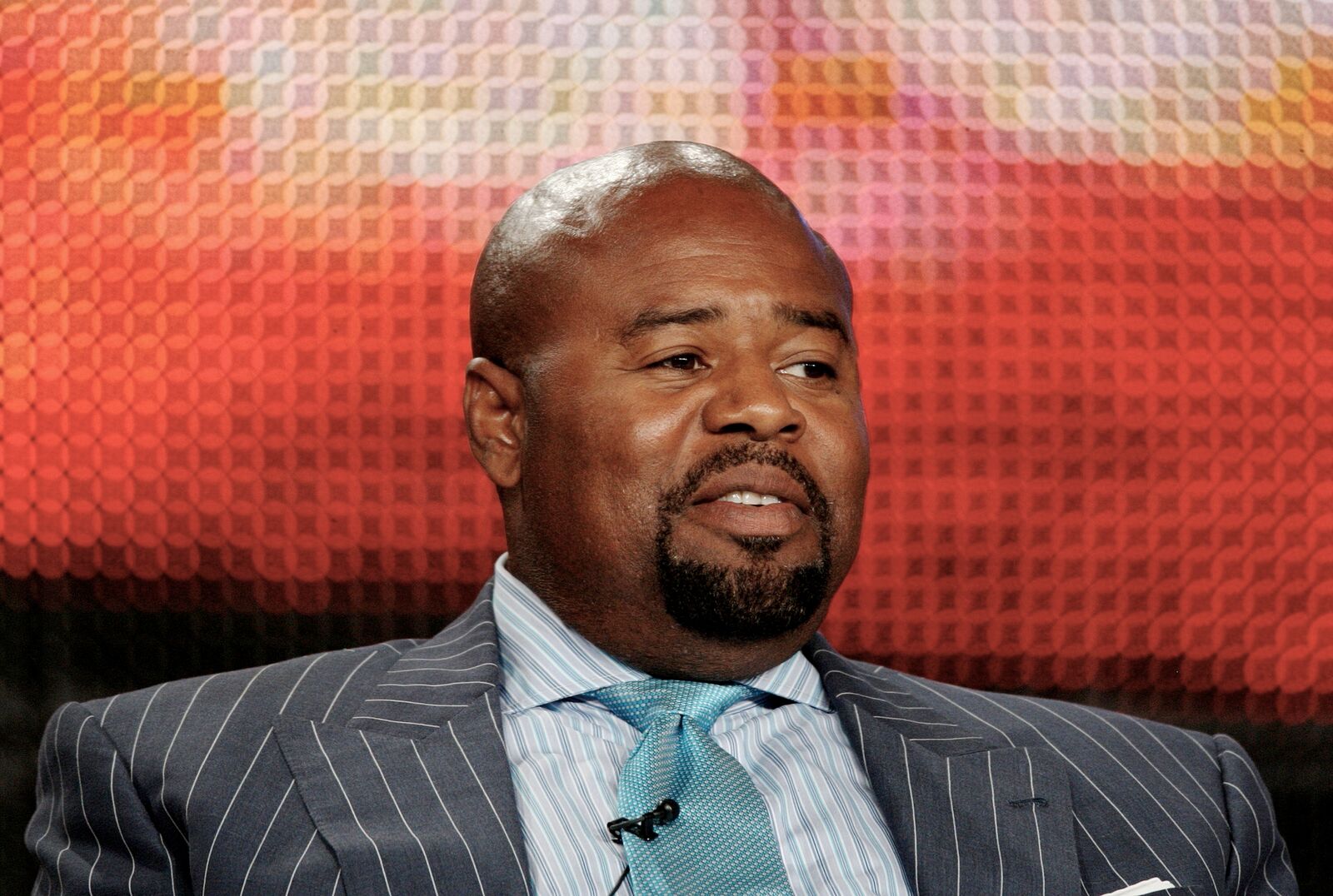 ---
However, he did not think about a career on TV then. Chi McBride's acting career began only at the age of 30, in the early 1990s. Since then, he made more than 60 different big and small screen appearances before becoming Captain Lou Grover in Hawaii Five-0.
"He just fit seamlessly into the fabric of Hawaii Five-0," said Peter Lenkov, the show's executive producer. "And viewers are enjoying the spirited, if sometimes antagonistic, interaction between him and McGarrett."
Just like Captain Lou Grover, Chi is a family man. In one of the interviews in 2014 he said: "(I hope) to be remembered for what kind of man I've been to my wife and what kind of father I've been to my children – that's what really matters." 
McBride is married to Julissa Marquez and they have a son together, born in 2008. Chi also has two more sons from his previous relationships, though their age and names (just like the name of their mother) are not disclosed. 
---
Beulah Koale as Junior Reigns
When New Zealand actor Beulah Koale received a call from his agent about a job offer from Hawaii Five-0, he thought he was supposed to play the role of a bad guy, so he wasn't impressed much. But it turned out that the hit TV show's producer Peter Lenkov wanted to see him as one of the main guys on the team!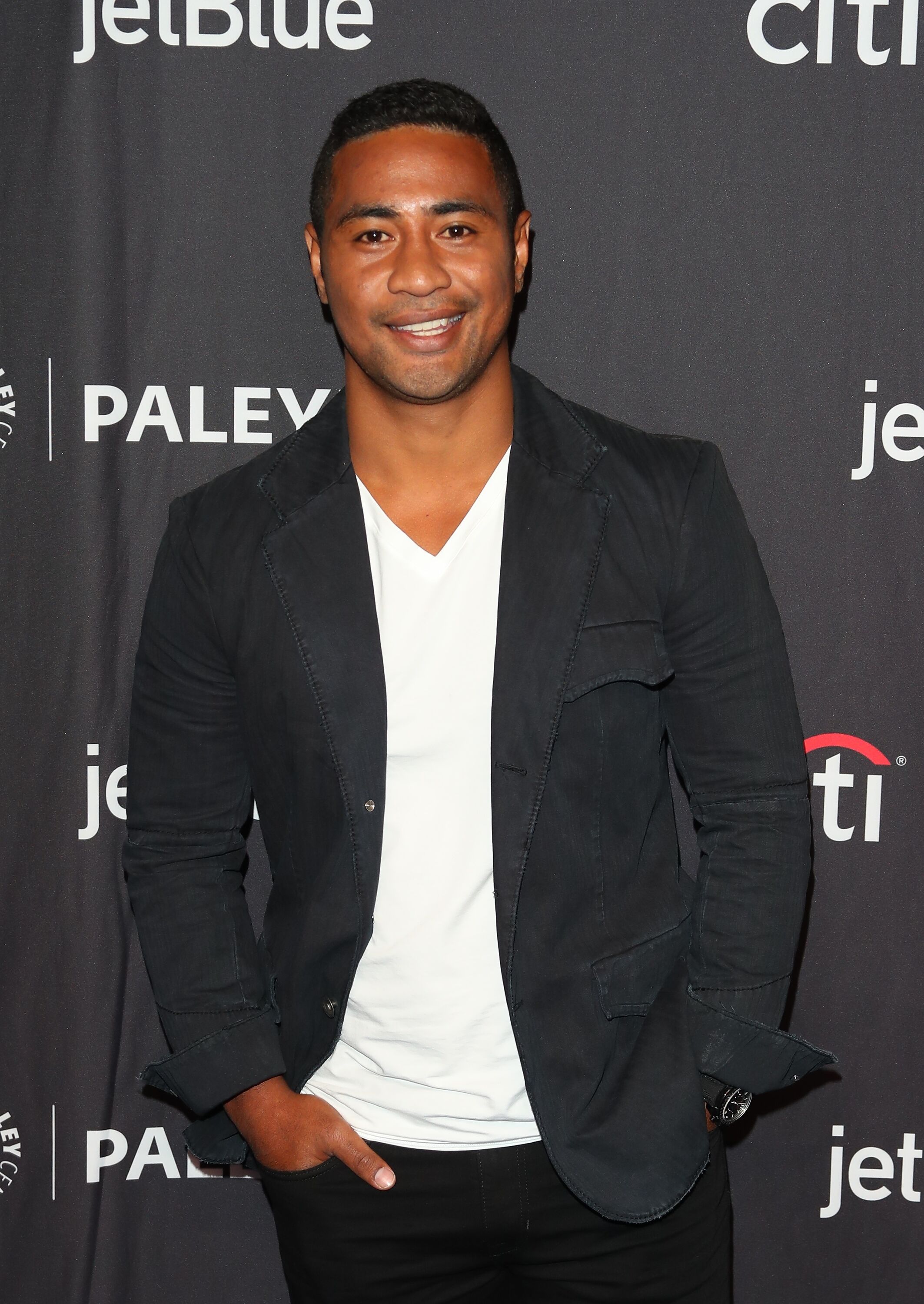 ---
Lenkov had heard of the young actor who played a lead role in a war movie Thank You For Your Service and thought he would do great as a former Navy SEAL in Hawaii Five-0. And he was totally right!
The actor appeared to be a perfect fit for the series: just as McGarrett has taken Junior under his wing on the show, Alex O'Loughlin and Beulah Koale "clicked from the moment they met". Koale recalls that Alex even helped him and his now-wife Georgia to find doctors and babysitters when they moved to Hawaii.
---
Yes, Beulah Koale is officially and very happily married! He and Georgia Otene first met during a running event in 2013 and have been together ever since. Georgia is a former competitive rhythmic gymnast and a sports coach. Their two sons, identical twins Xavier and Isaac were born in December 2016. Their birth was quite dramatic, as the babies were born prematurely.
---
Fortunately, despite a difficult start, both beautiful boys are now alive and healthy and even toddled down the aisle at their parents' wedding this January. The ceremony took place in Auckland, New Zealand, in front of 80 guests.
The actor gets extremely emotional every time he speaks about his stunning bride – and now-wife. He insists that he always knew Georgia was the person he dreamed about. In an interview with Woman's Day magazine, Beulah Koale recalls his wedding:
"It was an indescribable feeling, like when my kids were born. It was like someone shot me in the heart with a gun, but every bullet was love."
Well, who would have thought that such a tough guy could be that much of a romantic! His wife is a lucky gal!
---
Meaghan Rath as Tani Rey
Tani Rey was introduced to us back in Season 8, and since then we've been keeping an eye on the new fearless member of the five-0 team We've been trying to trace a glimpse of possible romance between Tani and Junior Reigns, as their characters developed, because there certainly was chemistry between them! Making us a little more curious about both actors' personal lives.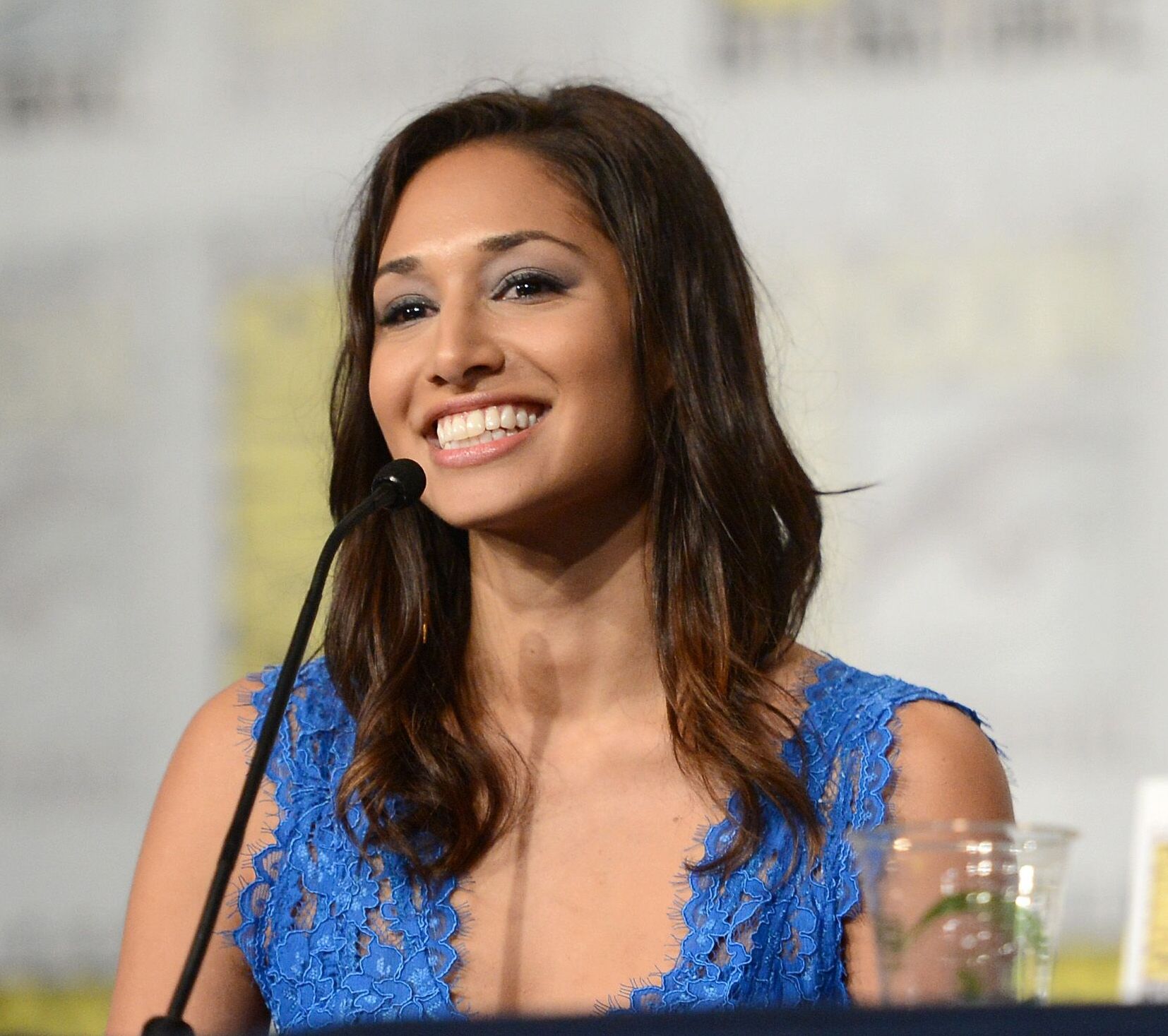 ---
Before joining H5O Meagan Rath was relatively unknown. She portrayed the ghost, Sally Malik, on the SyFy series Being Human, May in the New Girl sitcom, then had notable roles in Banshee, Secrets and Lies and Rogue. Meagan has always been rather reserved in revealing details of her life to the public, though some of her tweets and Instagram posts suggested she actually had a boyfriend.
Like in June of 2012 when she shared a tweet saying she has 'the best boyfriend in the world.' Later in 2014, Meagan Rath said in an interview on her role in Three Night Stands movie, that its writer and director Pat Kiely was her boyfriend. Apparently they met and started dating when they both starred in Being Human series.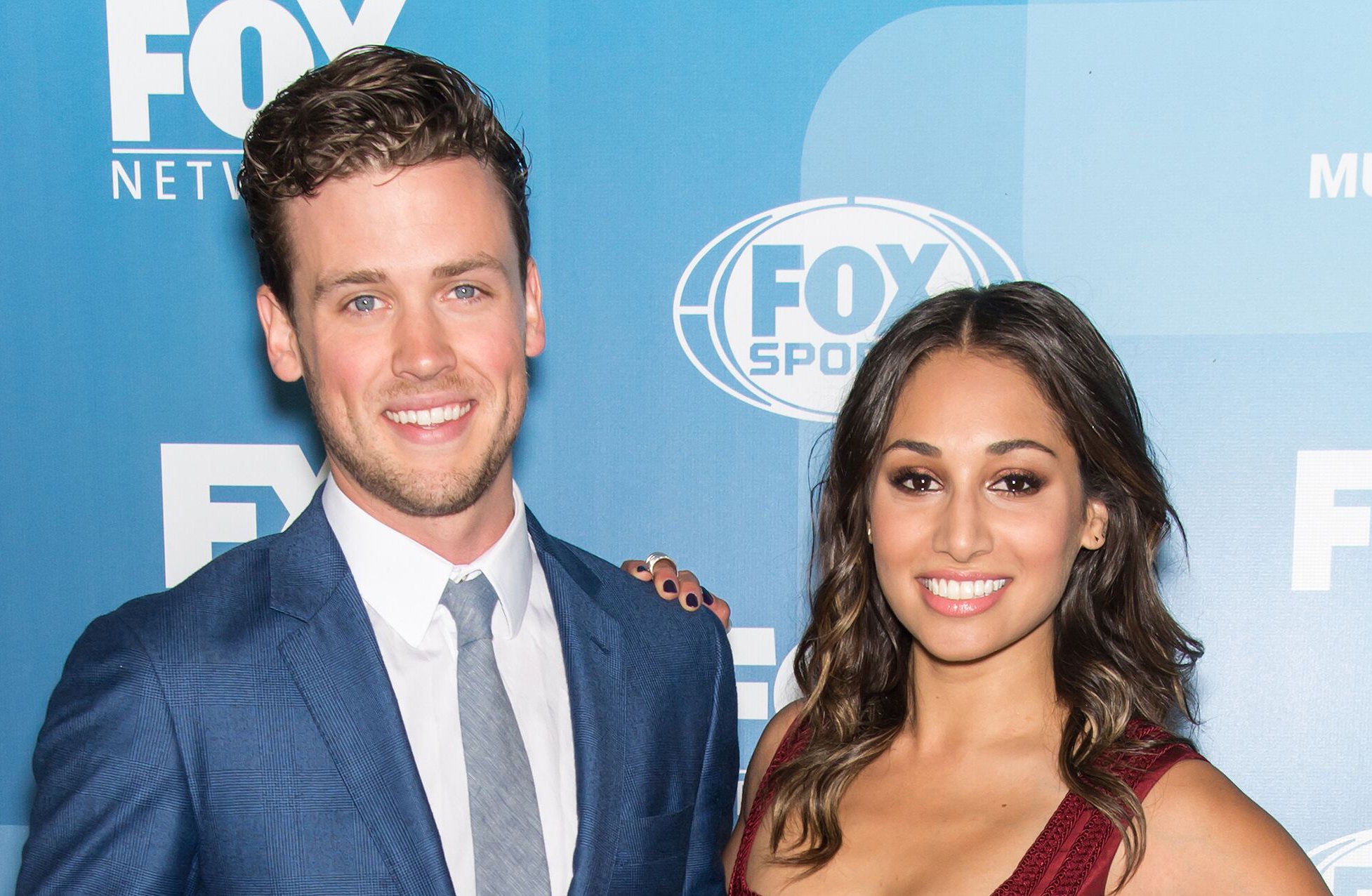 ---
Yet, the couple split later that year or in the beginning of 2015 – we are not sure about the exact day, - and soon Rath was spotted with English actor Jack Cutmore-Scott. Meagan and Jack met on the set of the sitcom 'Cooper Barrett's Guide to Surviving Life', where they played sweethearts. Meagan's Instagram post hints that they got engaged in 2019.
The couple married during the pandemic and their guests witnessed the wedding via Zoom. Meaghan and Jack originally planned to say "I do" on May 16th, however, the universe changed their plans. They still got married on May 16th, but the two made sure to abide by safety regulations as they enjoyed their quarantined wedding in their backyard.
---
Scott Caan as Danny Williams
Scott Caan is a person of many talents. You most certainly have seen him before the Hawaii Five-0 period: on the big screen in Ocean's Eleven (as well as Ocean's Twelve and Thirteen) and in TV series Entourage. Caan also wrote and directed the comedy The Dog Problem.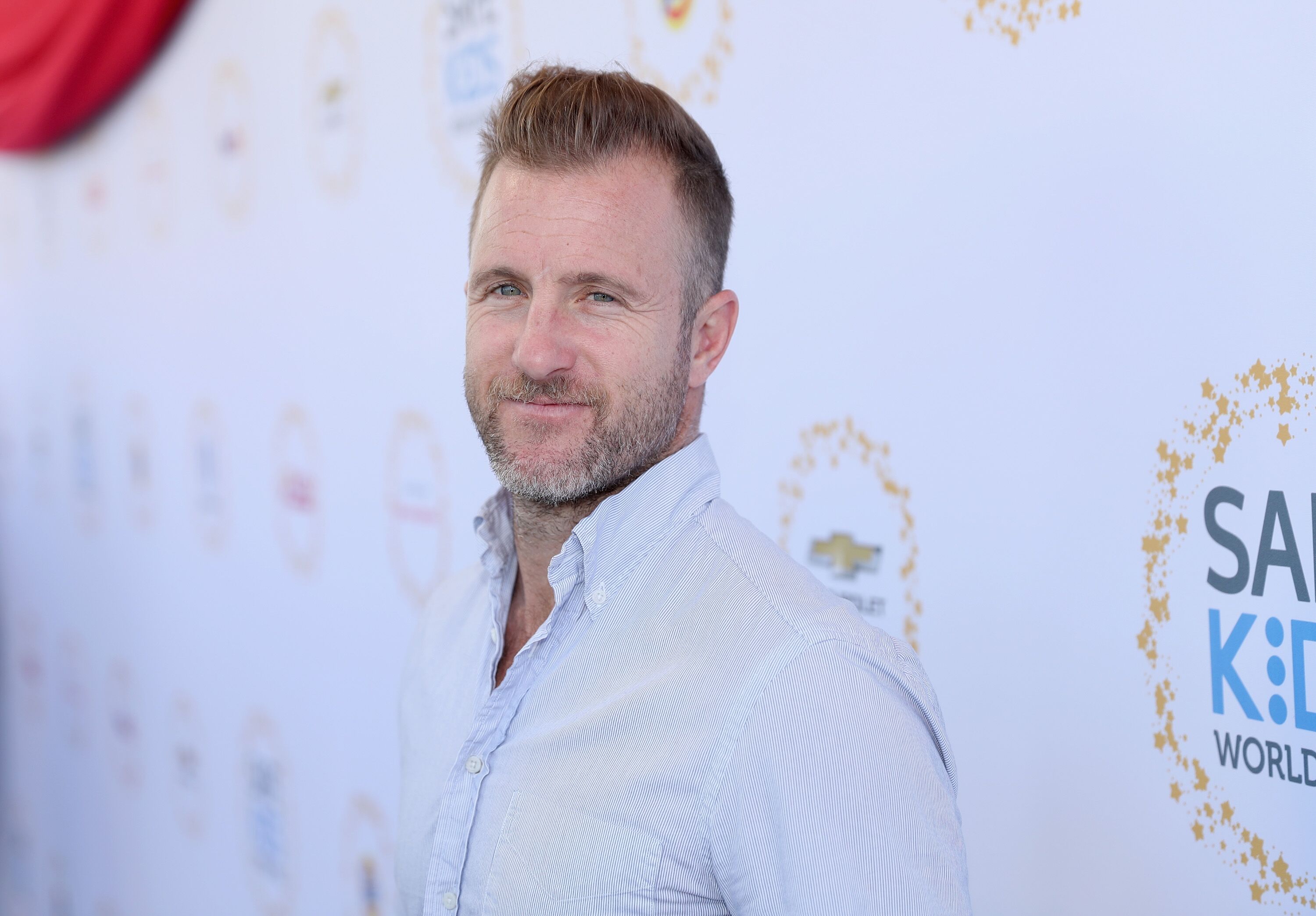 ---
As the son of a Hollywood legend James Caan, Scott initially didn't plan to go into acting. He loved hip-hop, and together with his friend, now known as The Alchemist, created a group The Whooliganz. "Hip hop was our punk," Scott said in an interview to The Fall Magazine. "It became the biggest culture in the world but at the time it was us being misfits."
And as a grown-up, Caan works with charitable organizations that introduce children with special needs to surfing. He also practices martial arts, namely Brazilian Jiu-Jitsu, and shares both of these passions with his co-star Alex O'Loughlin. And regardless of all these accomplishments, he calls himself "a complete disaster" and says that his long-time girlfriend Kacy Byxbee deserves a medal for putting up with him!
---
Both Scott and Kacy prefer to keep their lives as private as possible. However, it is known that they met on the set of Hawaii Five-0, where Byxbee is a member of the crew. Their daughter Josie James was born in 2014, though they are still officially unmarried. As Scott Caan said in an interview with The Hollywood Reporter that there's no need to do it!
"I don't even think I'll ever be married. But having a kid with this woman I'm with is stronger than any piece of paper or ring I can get."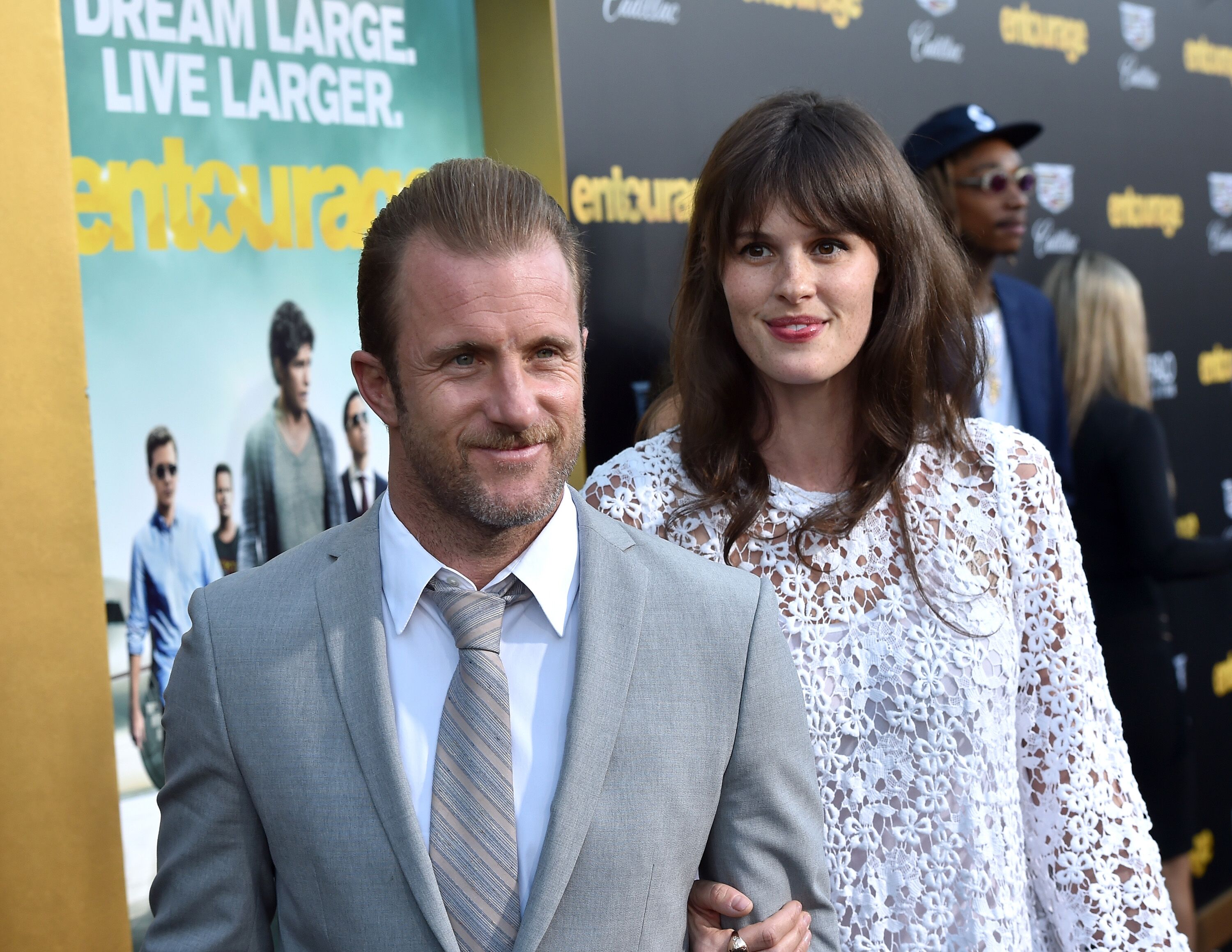 ---
Alex O'Loughlin as Steve McGarrett
The actors and the team of Hawaii Five-O often call their whole crew "Ohana", which means "family". And they often share how close they grew over the years of shooting the series. Back in 2016 Alex O'Loughlin even joked about the action behind the scenes of the show:
"We're all family men now. We had nothing else to do so we said, 'let's breed.' The time has come to sow the Five-0 seed."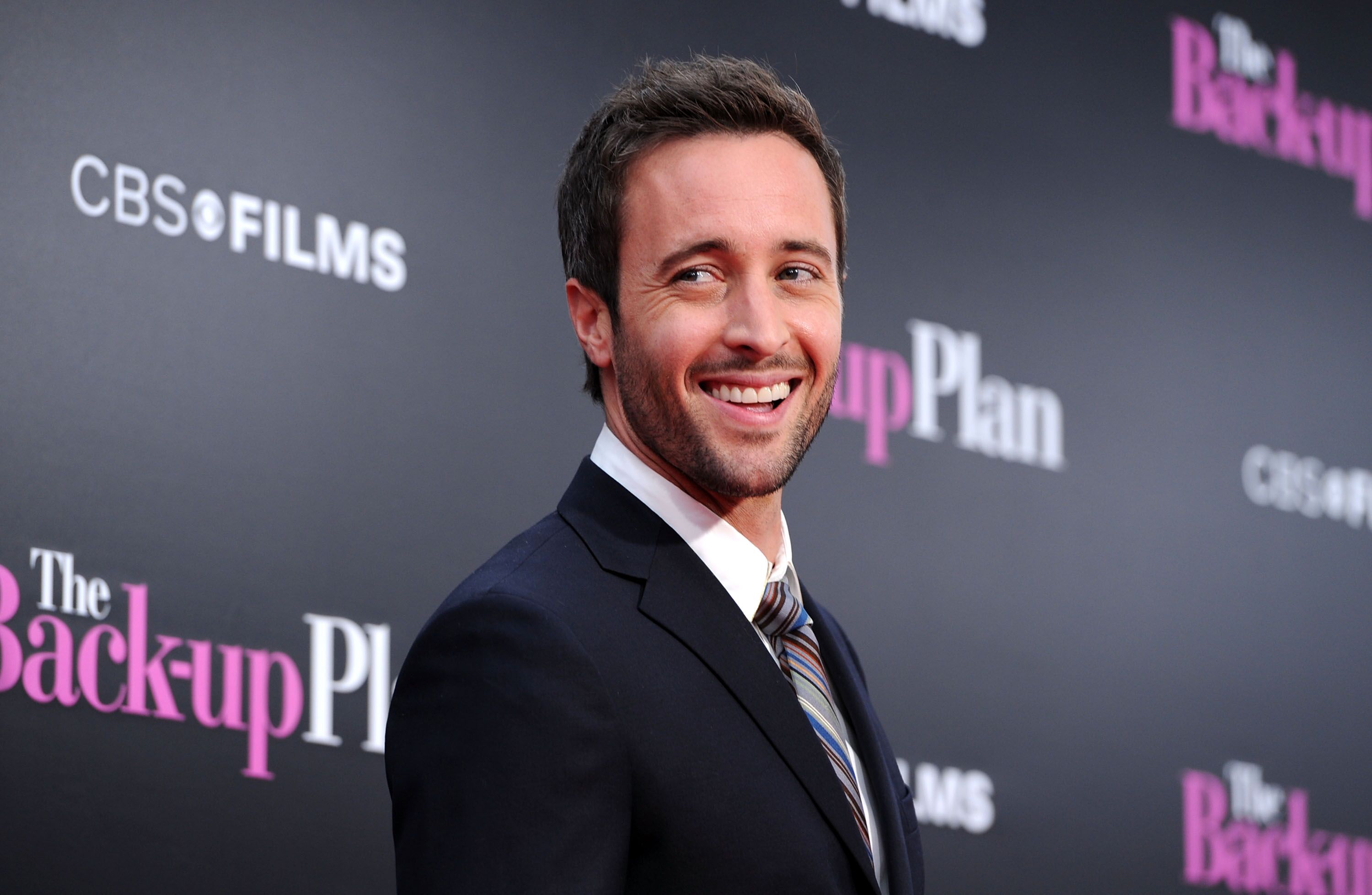 ---
And it probably was Alex himself who started the baby-boom on the set: his son Lion was born in 2012. When Australian actor Alex O'Loughlin was cast as Lieutenant Commander McGarrett, he definitely didn't expect Hawaii to become his home.
"People say these islands either embrace you or push you away," O'Loughlin says. "I found myself… I found all sorts of things drawing me in deeper and deeper."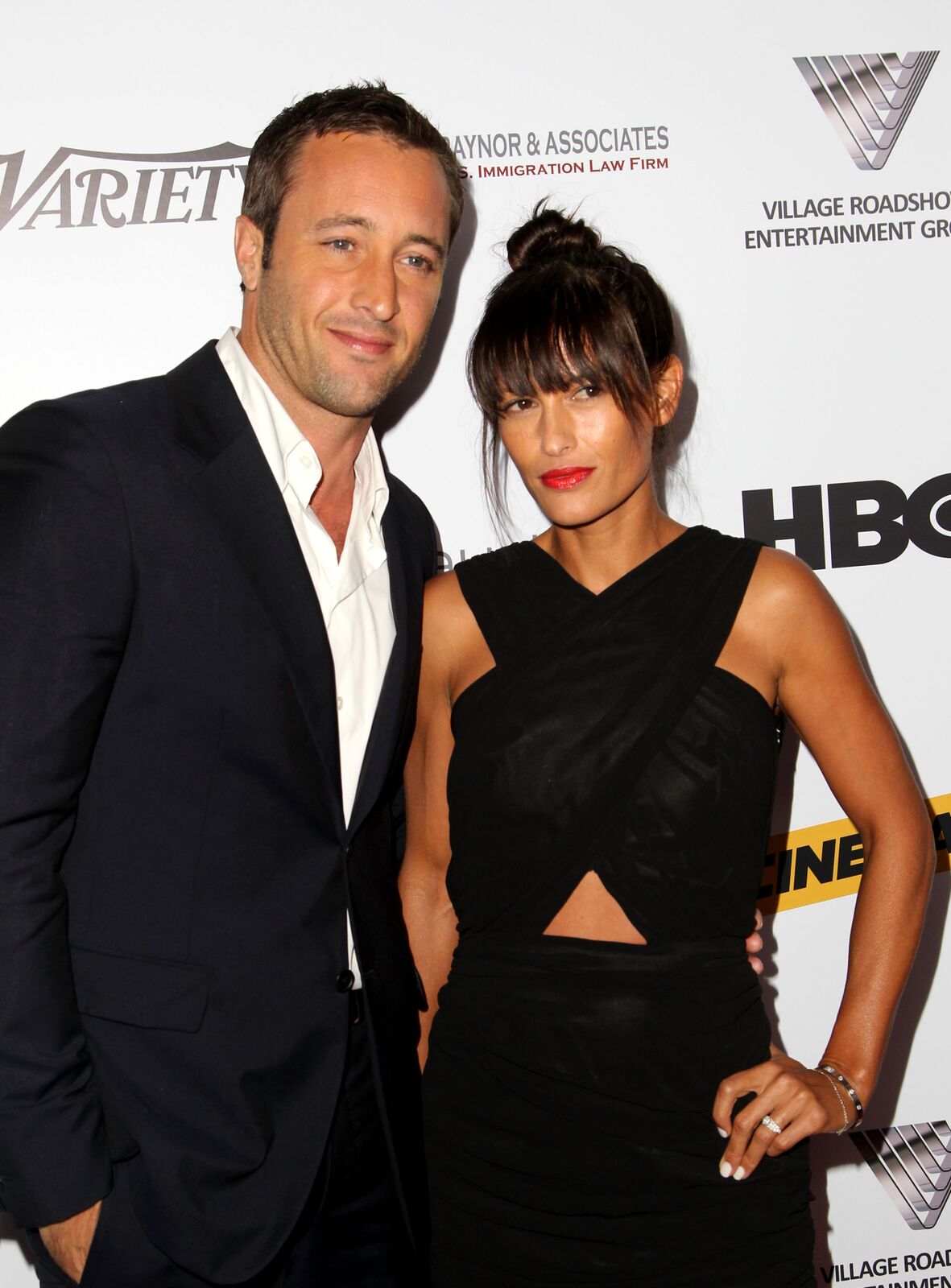 ---
There in Hawaii, he met Malia Jones – a surfer, model, and later swimwear designer. And it was love at first sight, for both of them! Alex O'Loughlin and Malia got married in 2014, and now live in Hawaii with their children: Lion, who is almost seven now, Spike – Malia's son from her previous relationship, and Saxon – Alex's eldest son, who is now 22.