The Full Timeline of Ryan Reynolds and Hugh Jackman's Feud
Ryan Reynolds and Hugh Jackman can't stop trolling each other. During the last few years, the actors have created dozens of hilarious pranks. They made funny trailers and interviews, created ridiculous ads for their companies, recorded birthday wishes, sang songs, wrote pretty tough tweets... Nothing will probably stop them in the future! 
If you have seen Ryan Reynolds playing hilarious pranks on Hugh Jackman but still don't know how their feud started, here is a full timeline of their feud.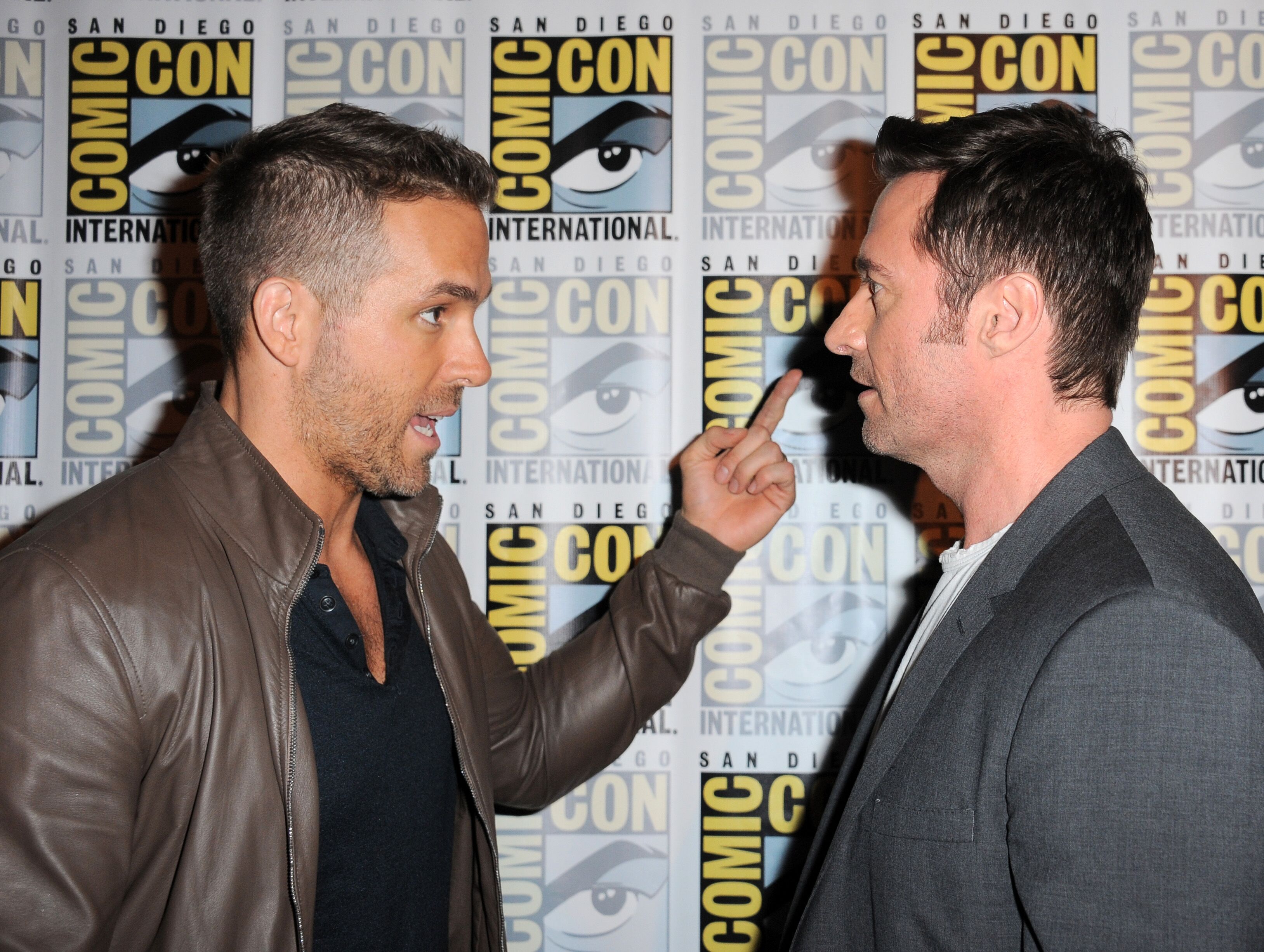 Do you want to find out how it all started? It's a fight that dates as far back as X-Men Origins: Wolverine. Reynolds was playing some kind of... Baraka-pool, straight out of a Mortal Kombat game, while Jackman was discovering his shiny new adamantium claws.
The two had some fun picking on each other, and Hugh Jackman MUST have enjoyed Reynolds mouth being shut the whole time, but Twitter and Instagram became their real battlefield!
Judging by the total awesomeness of the people surrounding Wolverine, you could be forgiven for thinking Jackman was in lead for quite some time. Starring alongside acting luminaries like James Mcavoy, Michael Fassbender, Halle Berry, Sir Ian McKellen, and Patrick Stewart, while the highlight of Reynold's career at that point was marrying Blake Lively.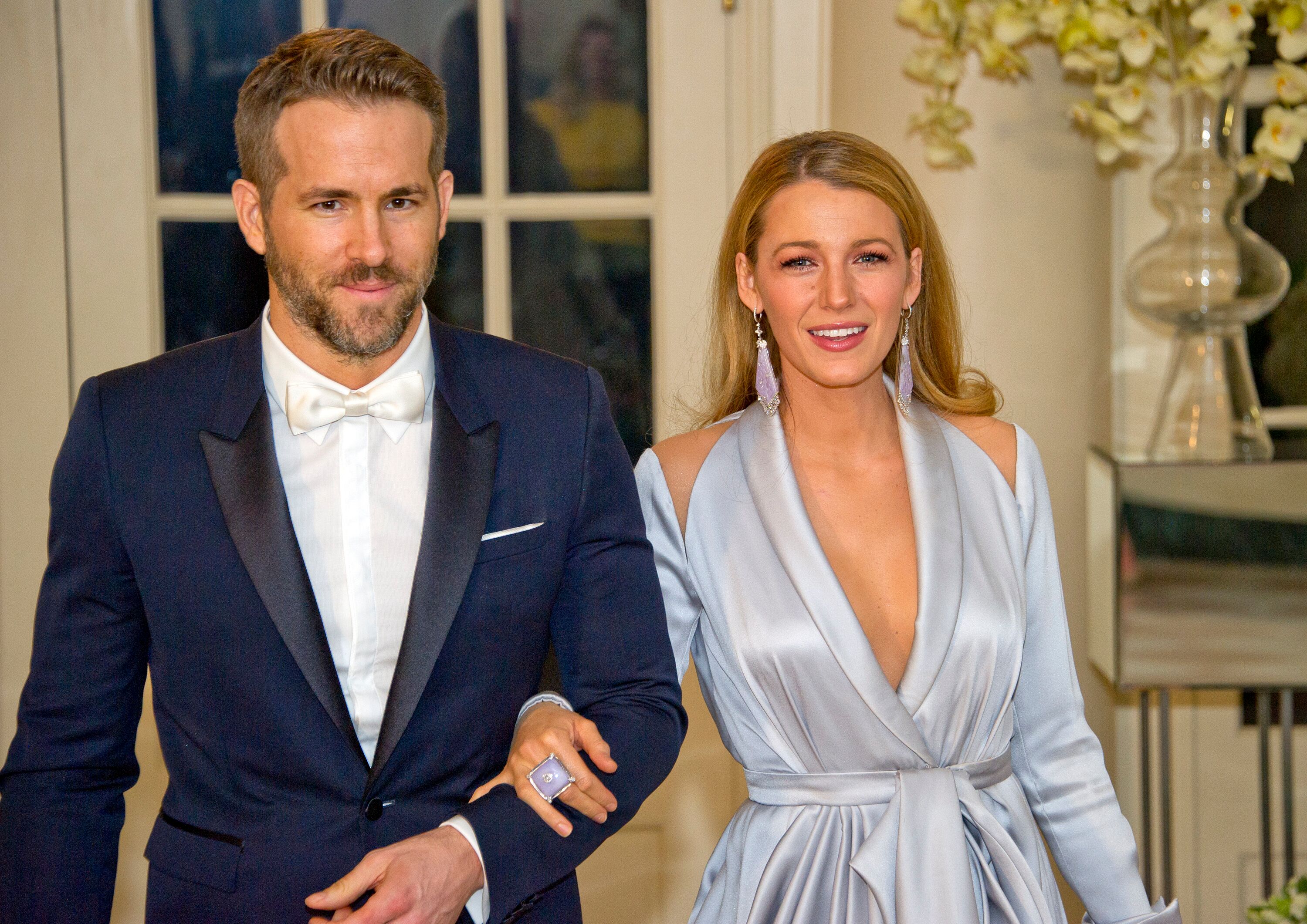 That is, UNTIL he let loose his fantastic comedic talent in Deadpool. Back in 2015, before the Merc with a Mouth's solo movie was given the go-ahead, Reynolds posted a video on Instagram mocking Hugh Jackman's Australian accent, which Jackman retweeted.
Presenting ... ME by HIM. @VancityReynolds #SMA pic.twitter.com/Z3dO9SiDxU

— Hugh Jackman (@RealHughJackman) November 9, 2015
A year later, Marvel dropped the teaser to Deadpool... revealing that its release would coincide with Australia Day. We actually think Reynolds likes these small promo clips even more than the movies! 
According to the comics, Wolverine is hails from Alberta, Canada, which actually borders Ryan's home state of British Columbia, so one way or another we have Canada to thank for giving us Wolverine. So we guess the joke's on you, Ryan!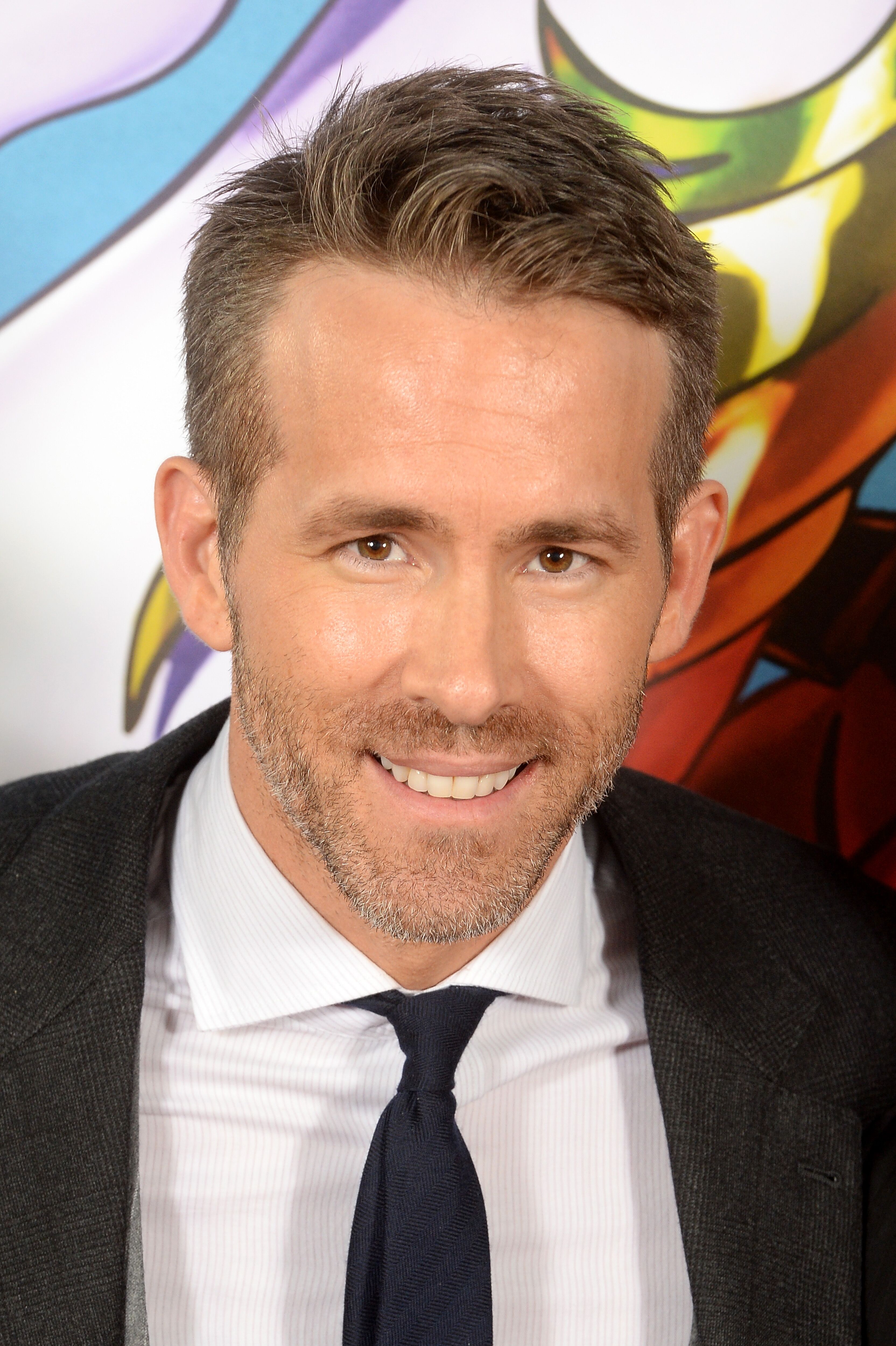 But we still think that despite all the cursing and sassy comments, Deadpool's humor is pretty hilarious! In a video, Reynolds said that he doesn't have a problem with Jackman but then goes on to say that "the movie [Wolverine] that was the career low for me", clearly a hilarious attempt to make us forget about the REAL low point of his career - Green Lantern.
Eventually, Jackman couldn't help address Reynold's attention-seeking ways by posting a pic captioned: "Seriously, Mate. You've got to stop following me. Security."
Seriously, Mate. You've got to stop following me. SECURITY!!! @VancityReynolds @deadpoolmovie pic.twitter.com/1qEXjFievx

— Hugh Jackman (@RealHughJackman) February 3, 2016
And it didn't end there, with Jackman posting one more Tweet saying: "Who put something in my drink! Woke up and Deadpool movie was on. Ryan Reynolds and your cute lil red suit come anywhere me and…"
"WHO put somethin n my drink! Woke and @deadpoolmovie was on. @VancityReynolds and your cute lil red suit come anywhere near me and ..." W

— Hugh Jackman (@RealHughJackman) February 6, 2016
We guess it's left to us to figure out what would happen next. Even though that "Lil red suit" is very cute, Deadpool's revenge was swift and merciless! He dissed Wolverine a couple of times in the trailer to Deadpool 2 with low blows like "from the studio who killed Wolverine" to black eyes like "to get his role he did something unspeakable to someone who's name rhymes with…".
But this wasn't the first time Reynolds explicitly referenced Jackman's renowned charisma. Remember when we got to see THIS handsome guy at the end of the first film?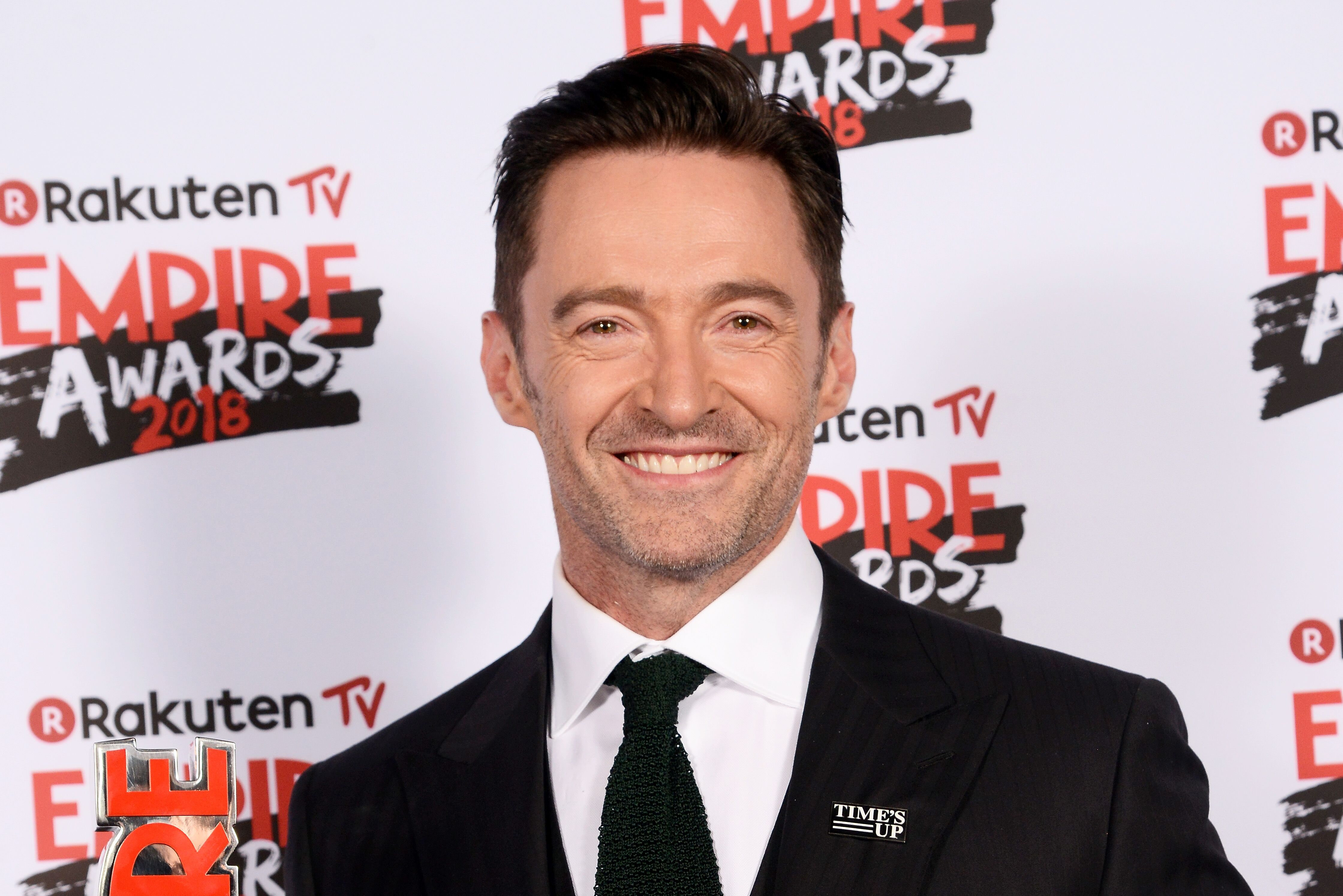 Meanwhile, Eddie the Eagle came out in 2015, a real-life sports movie about an erstwhile British skier starring Hugh Jackman and Taron "Isn't that the guy from Kingsman, Egerton?". Reynolds got the idea in his head to interview Jackman about the movie and you can already imagine how it went down. As Ryan tweeted afterwards: "I'm the Barbara --- Walters of hard-hitting journalism #NoSoftBall Questions". Take a look at that:
The banter between these two has never let up over the years. Remember how Ryan tried to impersonate Jackman? Well, Hugh struck back. One year later.
As anyone familiar with Klingon knows, revenge is a dish best served cold. So Jackman waited to post a META jab at Ryan, imitating his voice and holding up a cardboard pic captioned: "Ryan Reynolds asked me to post this 100% real video by him on being honored with a star on Hollywood's Walk of Fame today".
But while Hugh spent a year trying to figure out his comeback joke, Reynolds wasted no time. Jackman visited Beijing in 2017 for the premiere of his FINAL final appearance as Wolverine in the movie Logan. He posted a picture with his fans and OF COURSE, Reynolds couldn't pass up the chance to troll Jackman, commenting "Pretty sure those are protesters."
Pretty sure those are protesters. https://t.co/URNGDCg0cO

— Ryan Reynolds (@VancityReynolds) March 5, 2017
Funnily, or maybe appropriately, enough, Deadpool ended up being banned in Beijing. And in 2018, instead of promoting the original cut of Deadpool 2, China only partially relented and premiered a PG13 re-edit of Deadpool 2, called Once Upon a Deadpool. 
Rather than calling him Sĭ Shì Chinese fans have affectionately dubbed the character "Little Jiànjiàn" which sort of translates not in the best way. Think Jackman would have ever stood for that? 
We have to admit, though, Reynolds handled it pretty well. He later commented on the nickname at a presser: "I feel like my wife gave that to me first, but I guess China can get the credit."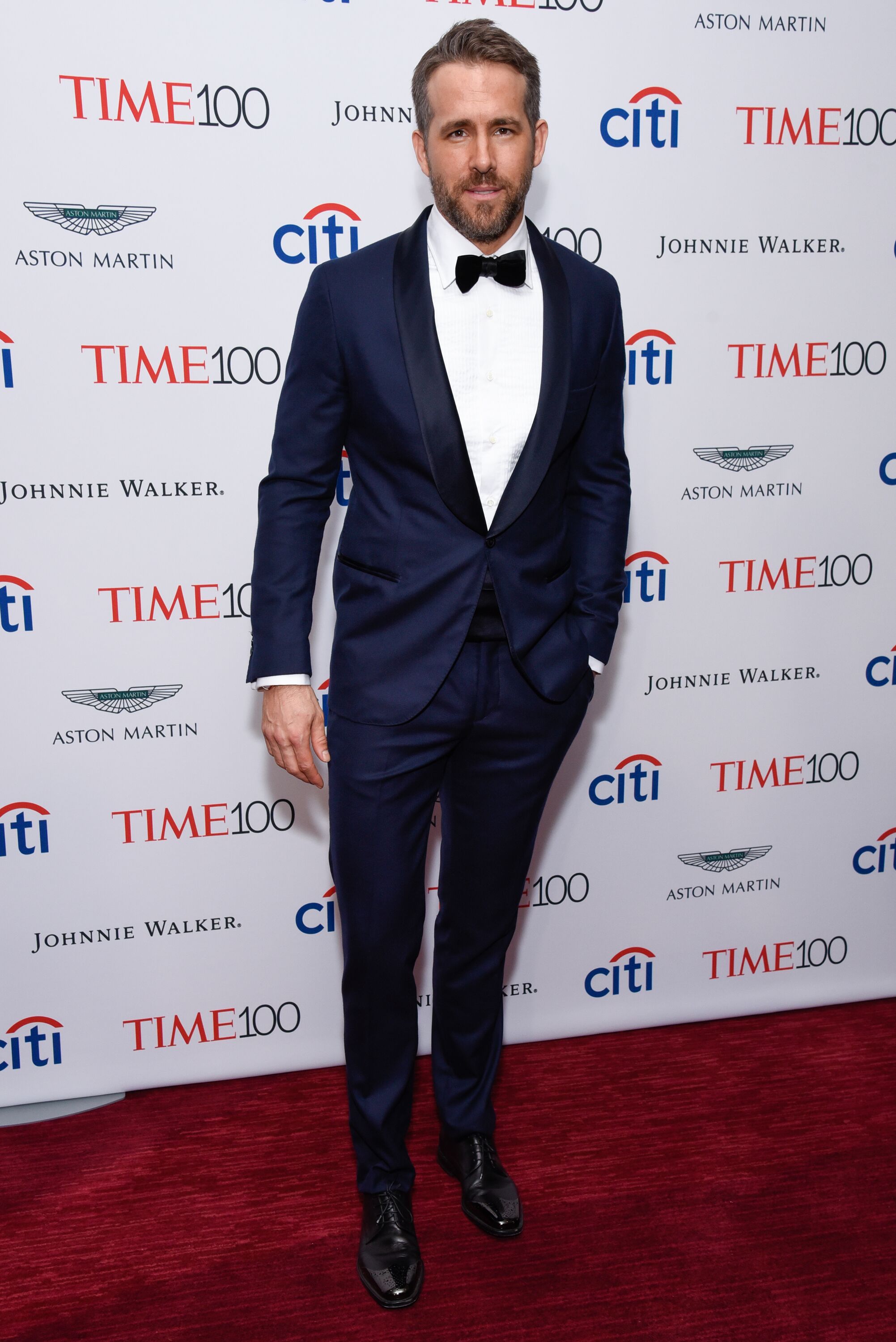 While filming Deadpool 2, Ryan injured his arm and was scheduled for surgery but canceled it in favor of promoting his film in China. As he explained himself: "This was more important. I was not going to miss coming to China" 
That's true dedication and shows a lot of love for the fans. Or maybe Reynolds really has a healing factor he's keeping under wraps? I'm glad that Chinese fans got a chance to see what they could of Deadpool 2 but the edit ended up leaving out A LOT.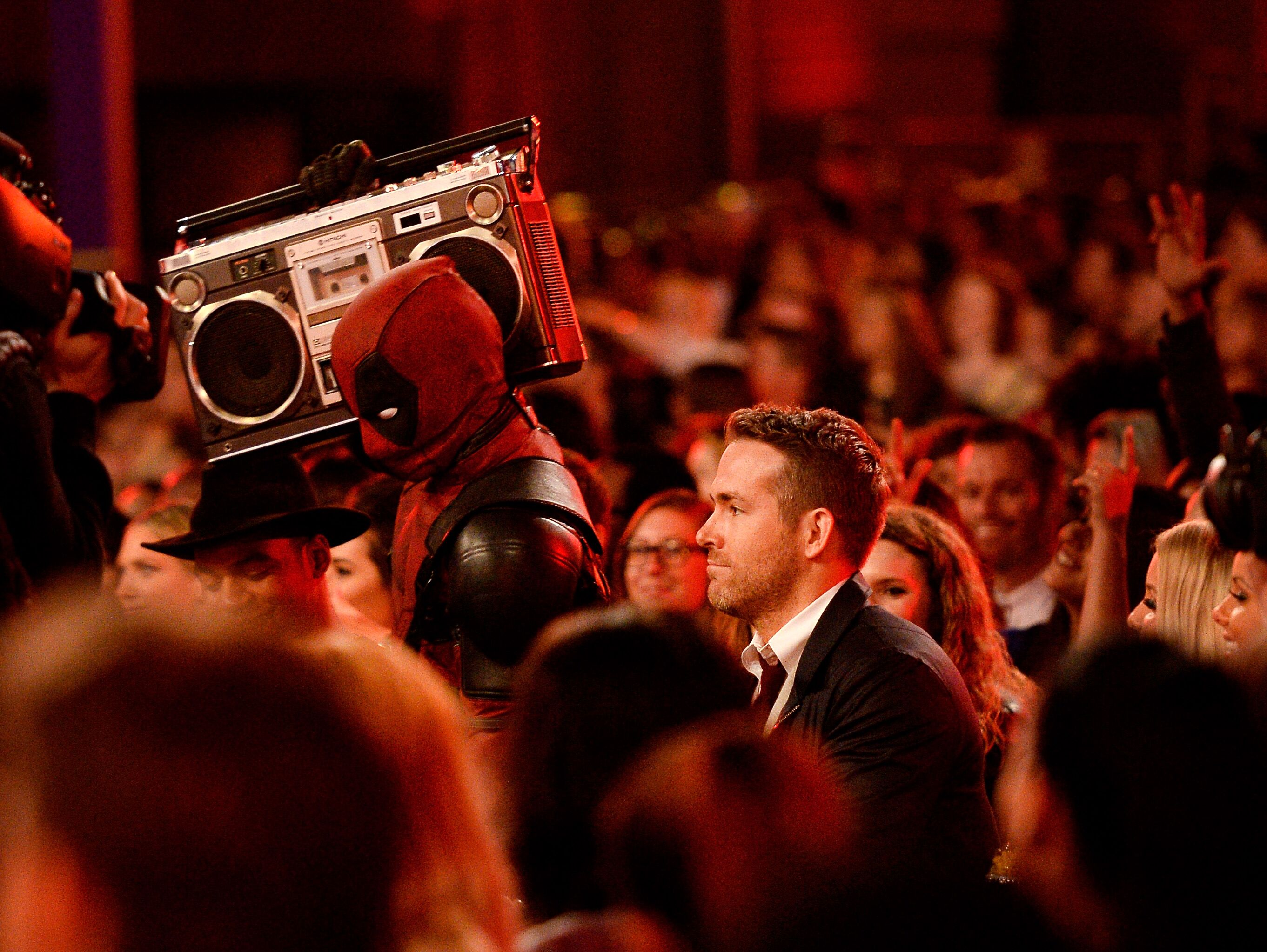 Anyway, Reynolds career has picked up steam on the back of his incessant trolling. He appeared on Ellen to talk about a potential collaboration between Jackman and himself:
"He's on this kickball change kick right now. I can't seem to bring him back to the violence. I talk to him every other day. Every other other day he takes the call".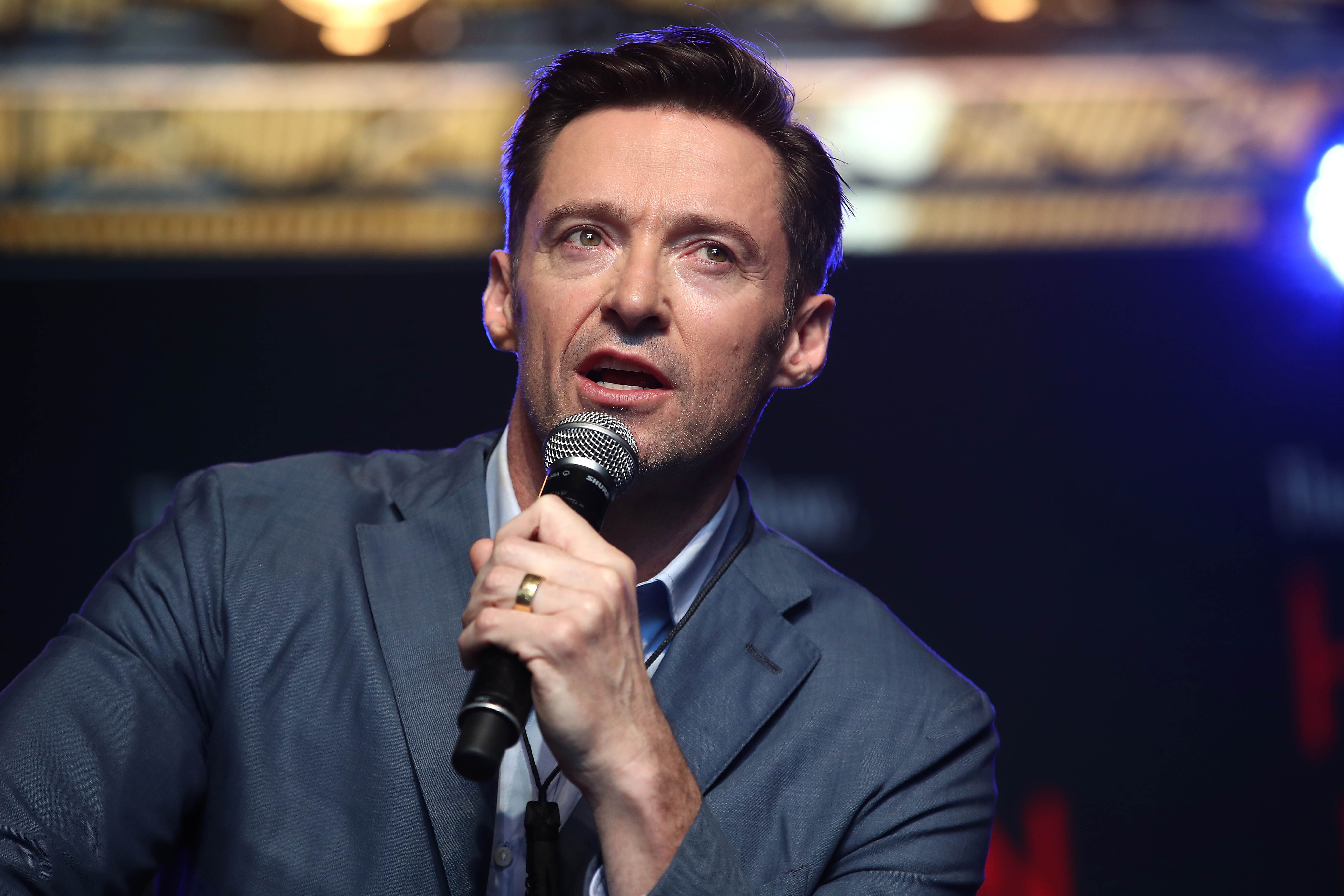 Still, Hugh rises above it all to remain a classy guy. Here's how he responded to Reynolds on the TODAY show: "We do speak every other day. And he calls me every other day, wanted to be in my one-man show. Singing and dancing as Deadpool... I'm... like: I don't think you can sing or dance… Unless you can".
Well, did he accept the challenge? In 2018 Jackman and Reynolds felt like that wasn't enough and decided to get even MORE celebs involved in their spat! 
Had the pleasure of chatting with the amazing EMILY BLUNT today. @Variety #actorsonactors @TheFrontRunner @MaryPoppins pic.twitter.com/djf832QpdY

— Hugh Jackman (@RealHughJackman) November 18, 2018
Gorgeous Emily Blunt posted a pic with Jackman, and Reynolds ended up jokingly siding with blunt's husband John Krasinski when he commented: "This is a call to action. This man must be stopped." But it was Reynolds who ended up getting stopped in the end!
This is a call to action. This man must be stopped.

— Ryan Reynolds (@VancityReynolds) November 19, 2018
Jake Gyllenhaal helped Hugh Jackman pull a classic holiday party prank. Take a look at this photo! "These --- told me it was a sweater party", - Reynolds captioned.
These assholes told me it was a sweater party. @RealHughJackman #JakeGyllenhaal pic.twitter.com/qGLa2a2o0Z

— Ryan Reynolds (@VancityReynolds) December 21, 2018
Even Reynold's wife Blake Lively took it upon herself to get involved in the game to troll Ryan. For Reynolds' 41st birthday last year, Blake posted a pic of Ryan Gosling with the caption "Happy Birthday, baby". 
Happy birthday, baby. pic.twitter.com/TysO4F620D

— Blake Lively (@blakelively) October 23, 2017
Let's move forward! If you didn't know, both guys have their own businesses. Reynolds has a stake in Aviation Gin, while Jackman started his OWN coffee company and a foundation called Laughing Man. Hugh put up half the costs to start the foundation and donates all his profits back to helping local farmers and communities in coffee-producing countries around the world.
One might say that Jackman finally had enough free time to work out his business plan because his main source of income dried up… 'cos Wolverine is, you know… DEAD. But anyone would have to admit that what he does is very cool. So cool, in fact, that the two actors decided to call a truce and agreed to film ads for each other's products. Take a look at Reynolds' touching ad for Hugh. But, Jackman played it a little dirty...
You know what they say, all's fair in love and war! But which one is it? Don't rush to give us an answer, 'cause it turns out Reynolds played dirty too. Let's check his YouTube page. He has a whole section for video humiliating Hugh Jackman, like this one:
But it was Hugh who came up with an easy, though admittedly not very elaborate, joke to solve their standoff. He posted a video on his Instagram where his dog poops on a pic of Reynolds wearing his iconic Deadpool costume. Pretty harsh! But "poop" reminds us of when Deadpool butted into Jackman's happy birthday message, as has now become tradition, which you'll see more of at the end of the video.
Fans love the feud so much, they even made their own ending to Logan, starring someone you might call… Fakepool. It was so bittersweet that so many fans genuinely wished it was the real post-credit scene. Cool Rocky IV reference by the way. Ivan Drago…
Even Blake Lively secretly thinks Jackman and Reynolds are closer than we know. Look at this caption: "Is the extra distance between you supposed to convince me that you DON'T love him more than me?? Nice try."
Ryan Reynolds does indeed love Hugh Jackman. This September, when Hugh was receiving the Order of Australia, Ryan posted a pretty sweet tweet, praising him in his own friendly manner:
"Receiving the Order of Australia is a HUGE deal. And despite what I tell anyone who'll listen, Hugh Jackman is one of the finest, kindest, hardest working, generous and most talented people I've had the privilege to call my friend. There's nobody better. None of this changes the unfortunate fact he's a complete bastard."
And Jackman recently turned 51 on October 12th while performing his stage show "The Man. The Music. The Show" in Indianapolis. After finishing a spirited birthday performance, Jackman was so excited that he shouted out: "Hey, let's see Ryan Reynolds do that!".
In a matter of mere seconds, Ryan's face emerged on a huge screen to sing him a happy birthday, finishing with a sweet touch. But just after Jackman made his birthday wish, he took his chance to get the last laugh! 
So who's the ultimate winner in the friendly rivalry? Was is friendship all along? Tell us in the social media about other celeb feuds you want us to talk about next!
And also find out the main reasons for Kate Middleton's reported feud with Camilla Parker Bowles, Prince Charles' wife.