Criminal Minds Actors With The Highest Net Worth
Criminal Minds has been on air during the last 14 years. The initial ratings for Criminal Minds showed an audience of nearly 20 million watched the show at the start. Unfortunately, Season 15 will be the series' swan song.
Although many of us will be sad to see the end of their favorite TV show, the cast members of Criminal Minds probably won't be too cut up about it, especially as they'll be leaving the show with their bank accounts filled to bursting!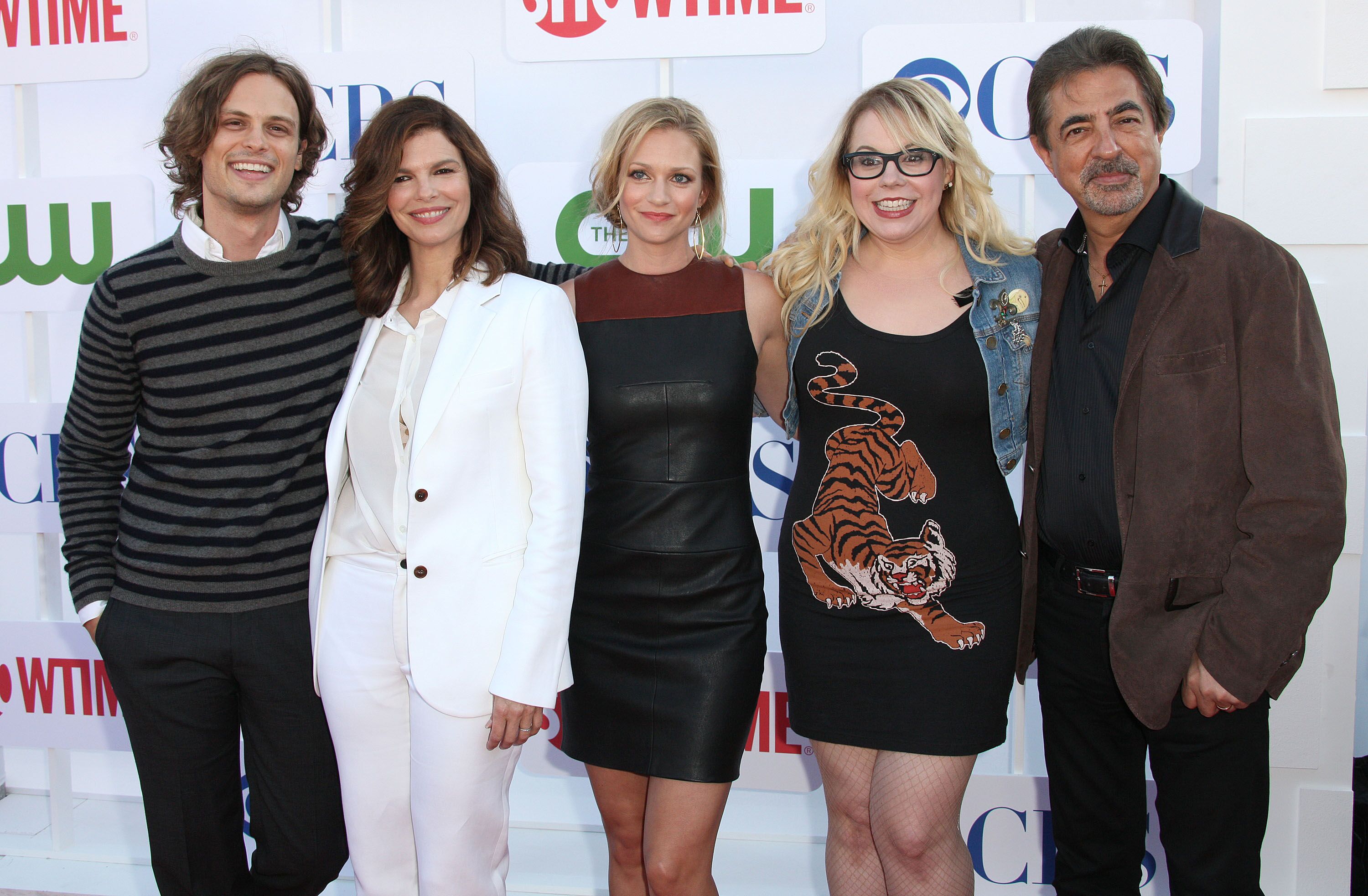 Have you ever wondered how rich the Criminal Minds stars are? What is their net worth? Find out in this article, which actor has a collection of expensive cars, where do the stars celebrate their weddings and what do Criminal Minds actors spend their millions on.
So let's see how much each one of the main cast has made over nearly 15 years on TV, and we'll start with… drum roll, please!
Matthew Gray Gubler ($10 million)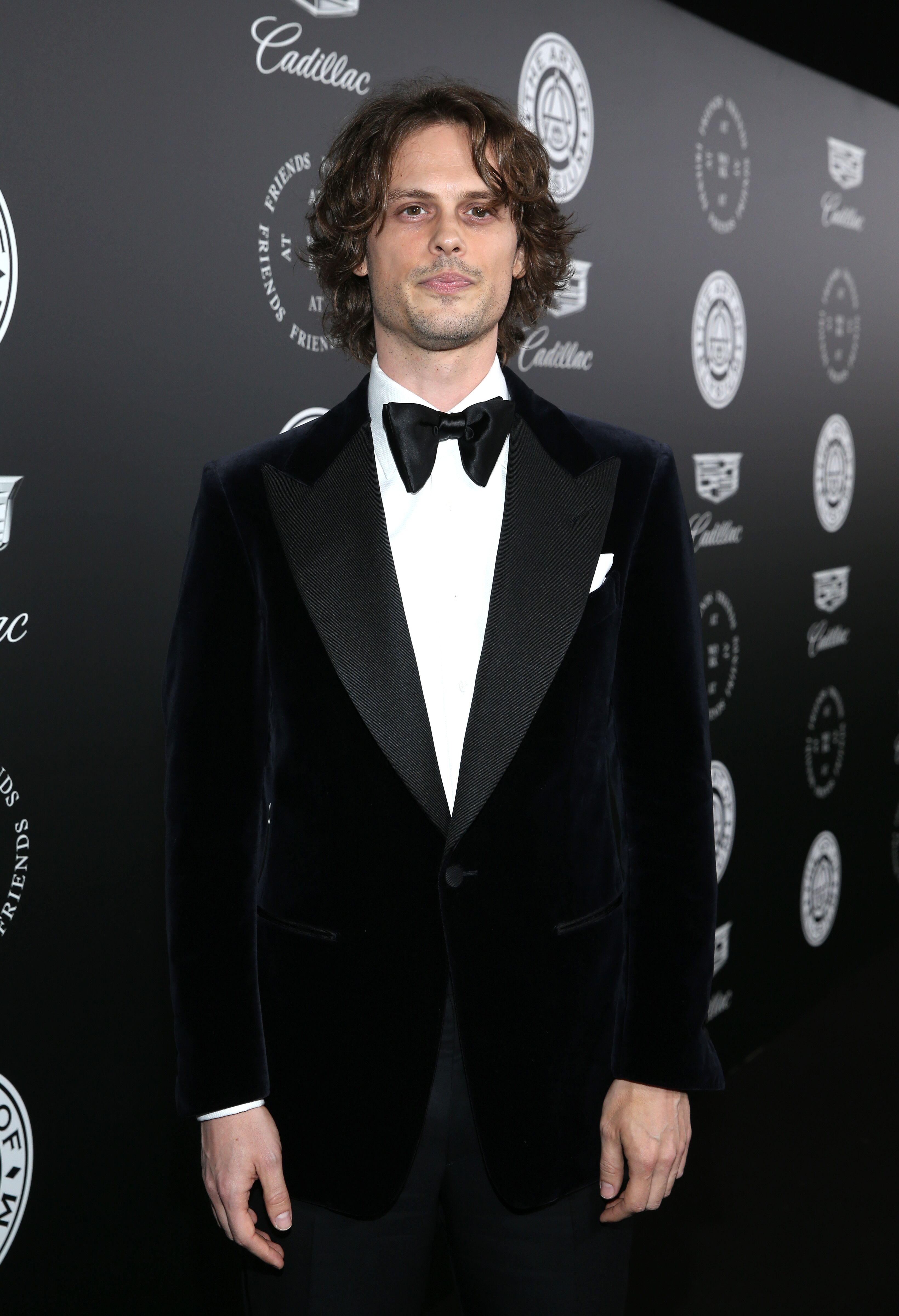 From the very first episode of this FBI saga, Matthew Gray Gubler has starred as Dr. Spencer Reid. Nowadays, he makes $150 thousand per episode. So, based on his salary for just one episode, Matthew can buy 10 rare ocelots or order 5 diamond Rolexes on Amazon. With free delivery! Gubler is an all-round good guy and you can't NOT love him, especially considering the fact that his net worth is $10 million!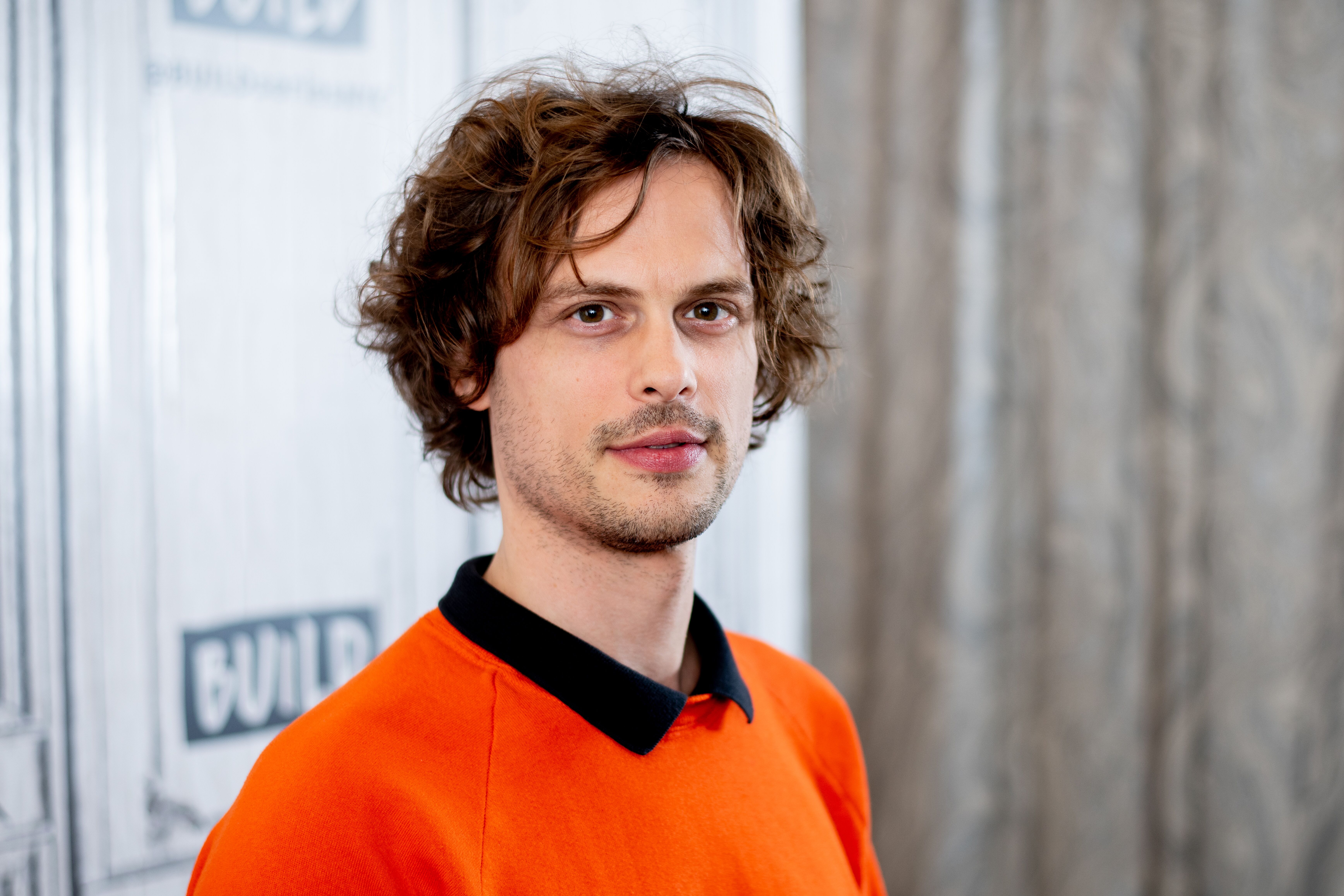 Besides his income from the acting contracts, you may be surprised to find out that Matthew makes money as an author! This April, Matthew released a children's book that he wrote and illustrated himself. -- "Rumple Buttercup: A story of Bananas, Belonging and Being Yourself!"
Gubler is more than multi-talented; he also used to be a fashion model, a director, an editor and even once worked as a visual artist. And a relative rarity for Hollywood, by the age of 39 this charismatic actor doesn't have a single divorce in his pocket… mostly because he's never been married! Once Criminal Minds is over, Matthew will have much more time, so get in line, ladies, as you might be in with a chance!
Now let's move on to another star of Criminal Minds with abs of steel; one who missed out on his chance to become a baseball player due to injury but in the end is probably quite happy that he became an actor instead! We're talking about...
Adam Rodriguez ($16 million)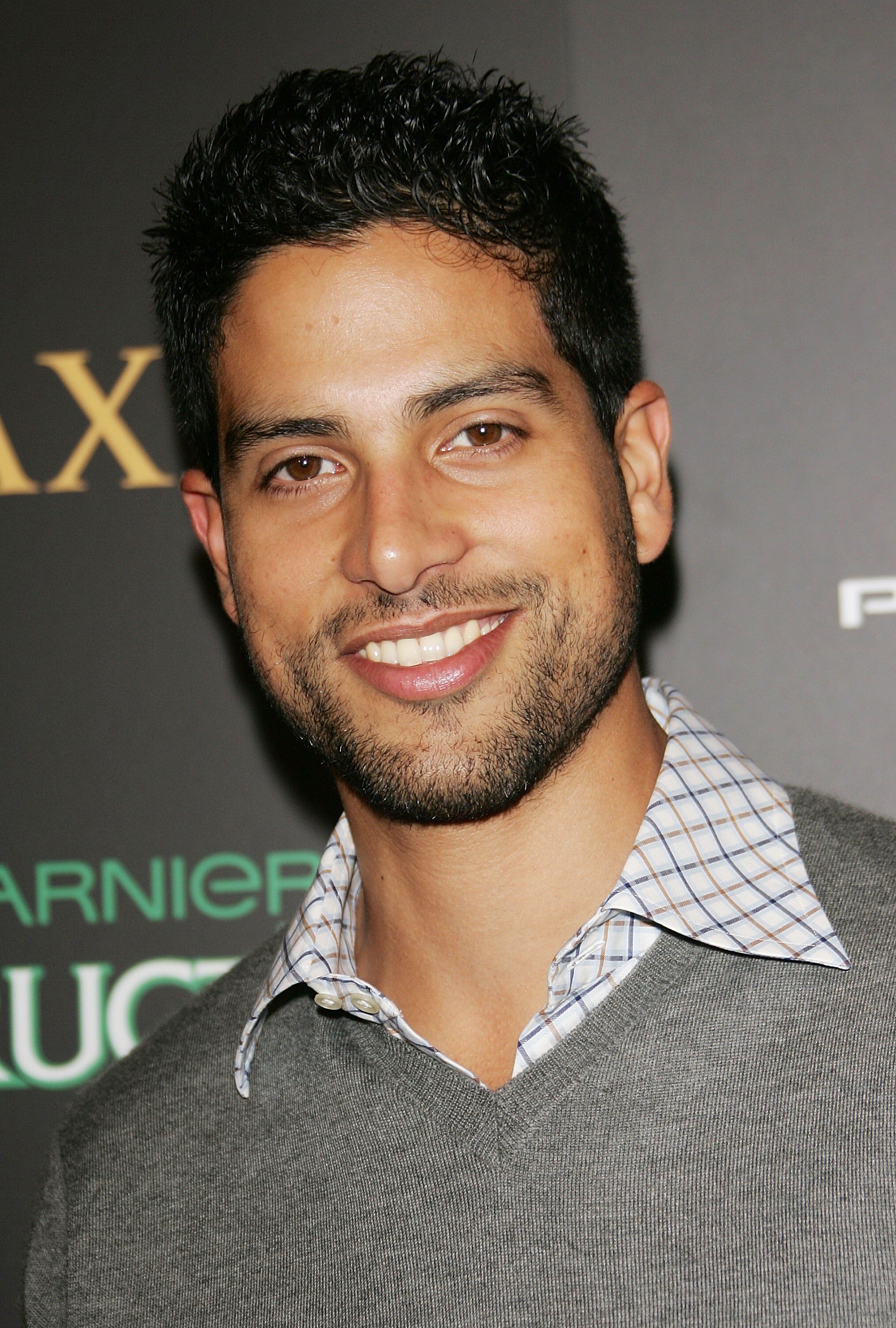 Adam Rodriguez got his start making appearances as an extra in the X-Files and a small Coca-Cola commercial, before going on to make good on his fledgling Hollywood career by joining the cast of CSI: Miami in 2002 as Eric Delko. Adam even wrote and directed an episode for the 9th season of the show. Before that, he also had some small appearances in music videos and other hit TV shows like Ugly Betty.
Adam joined the FBI agent-investigators in season 12. He portrays Luke Alvez, an agent of the Fugitive TASK Force who joined BAU to help them recapture 13 escaped serial killers. As of today, Adam Rodriguez has a net worth of $16 million. Rather good money for a guy who used to sit in a small chamber watching J Lo on his screen, huh?
Back in 2013, Rodriguez was nominated for an MTV Movie Award for his role in Magic Mike. Adam is also the proud owner of a few surfboards. But just any boards! He's got these gnarly sticks as the winner of many Teen Choice Awards over the years.
In 2016, Adam married model Grace Gail and their extravagant wedding in Toscana, Italy must have cost nearly half his fortune! The ceremony was led by the writer of Magic Mike himself, Reid Carolin himself!
We'll move on to the actor who left Criminal Minds back in 2016, but who we all remember fondly!
Thomas Gibson ($18 million)
Thomas Gibson is well known for his role in Dharma & Greg, a show that earned him a Golden Globe, way before Criminal Minds! And today his net worth is estimated to be $18 million!
Agent Aaron Hotchner was one of the fan's favorite characters and earned Gibson $200 thousand per episode. Thomas even directed six episodes of the show, no small feat and richly rewarded as it brought him an additional $150,000 per episode.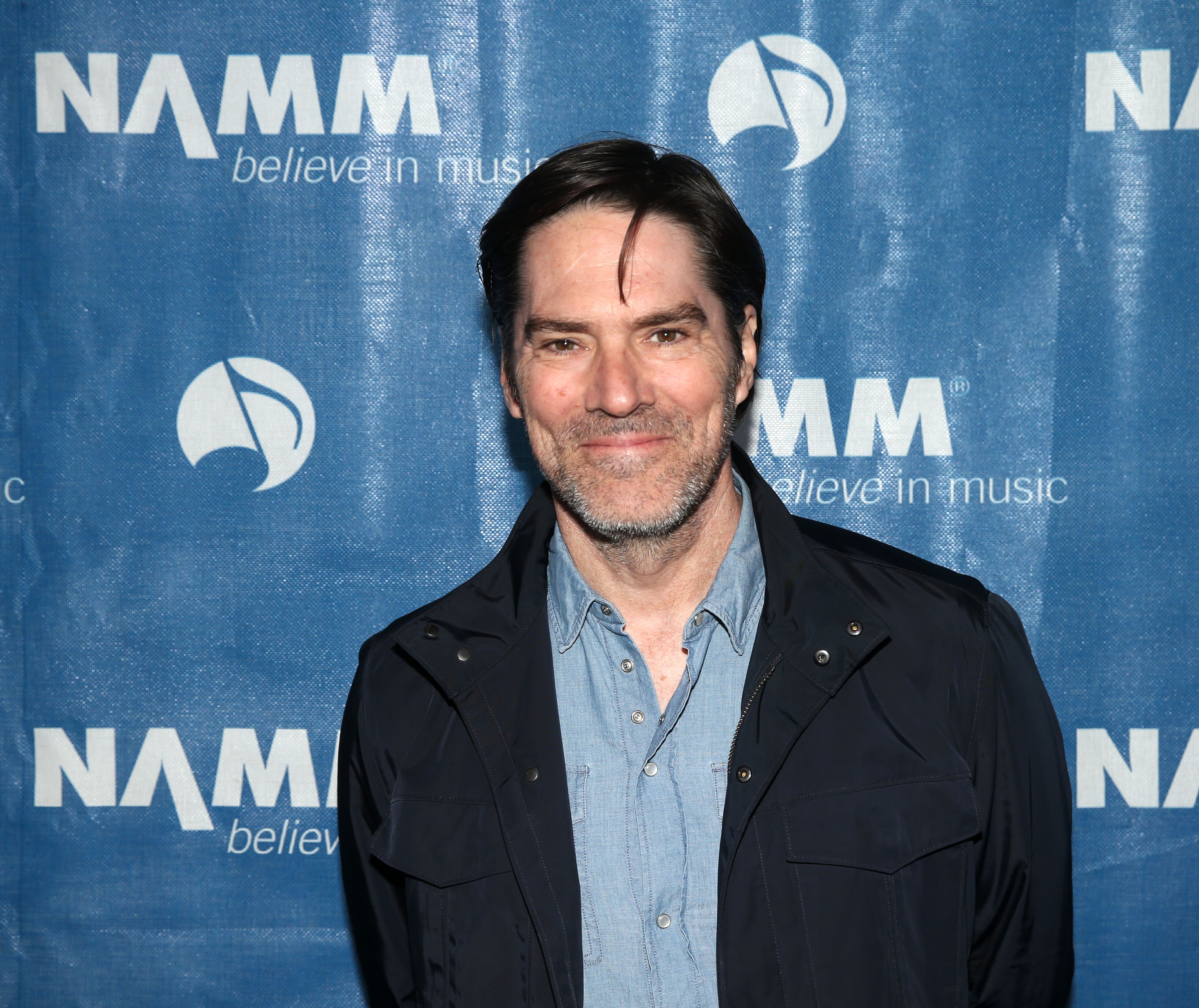 However, when Gibson got into an on-set fight with a producer that allegedly got physical, Aaron was written out of the script and Thomas Gibson's contract was terminated. We can only guess how that might have negatively influenced Aaron's income.
It's time we started talking about the charming women of the show, since this just another list of rich and successful men. Fortunately for us, Criminal Minds has many such examples! Including…
A. J. Cook ($4 million)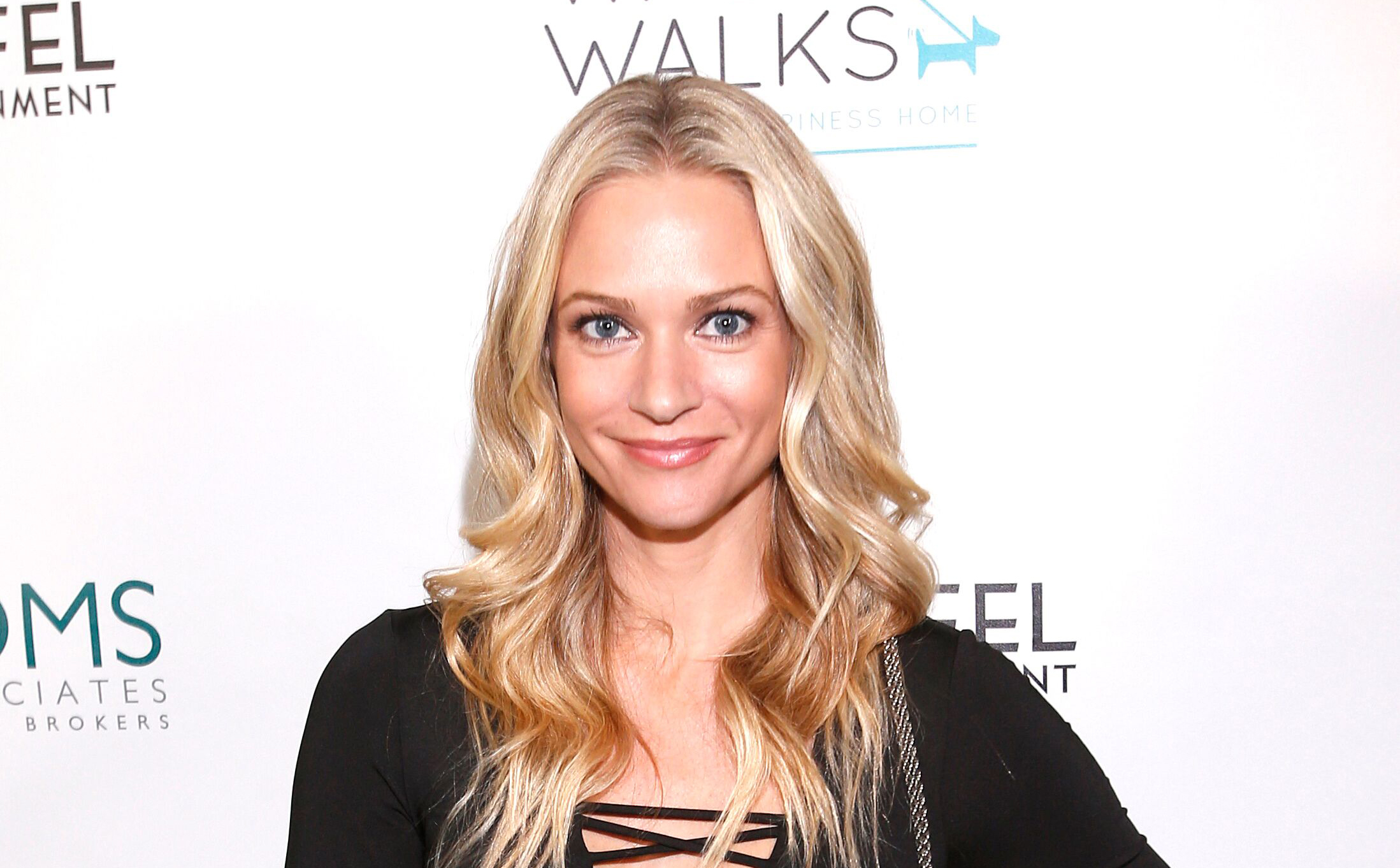 Back in 1997, when she was acting out a small part in a McDonald's commercial, would A. J. Cook have imagined that today she'd end up with a net worth of $4 million? It's worth noting that Cook decided to become an actress after she watched Dirty Dancing with Patrick Swayze, but there's nothing "dirty" about the part's Cook picks.
All the roles she chooses must comply with her religious beliefs, as A. J. Cook is a Mormon. However, those strict standards didn't stop A J from having a photoshoot for Maxim magazine and earned herself a spot on the Maxim Hot 100 list in 2014. And her place on the list is undeniable!
During shooting, Cook and co-star Kirsten Vangsness savvily negotiated raises to ensure gender parity, meaning that they were earning as much as their co-stars like Matthew Gubler. Overall, for each episode of the show, Cook made $100 thousand. That is. Until she was… fired! And, no! It wasn't that Cook started a fight with a producer. After season 5, the show's producers announced they had to cut the budget and that some actors would have to leave.
However, the news angered viewers and even though the showrunners were going to wrap up Cook's character in season 6, her contract was renewed for the show's seventh season! No surprises there, as A.J. is a firm fan favorite and we'll be seeing much more of her in season 15!
Speaking of smart women making even smarter money moves, it's time to move on to comedy star and stand-up comic…
Aisha Tyler ($8 million)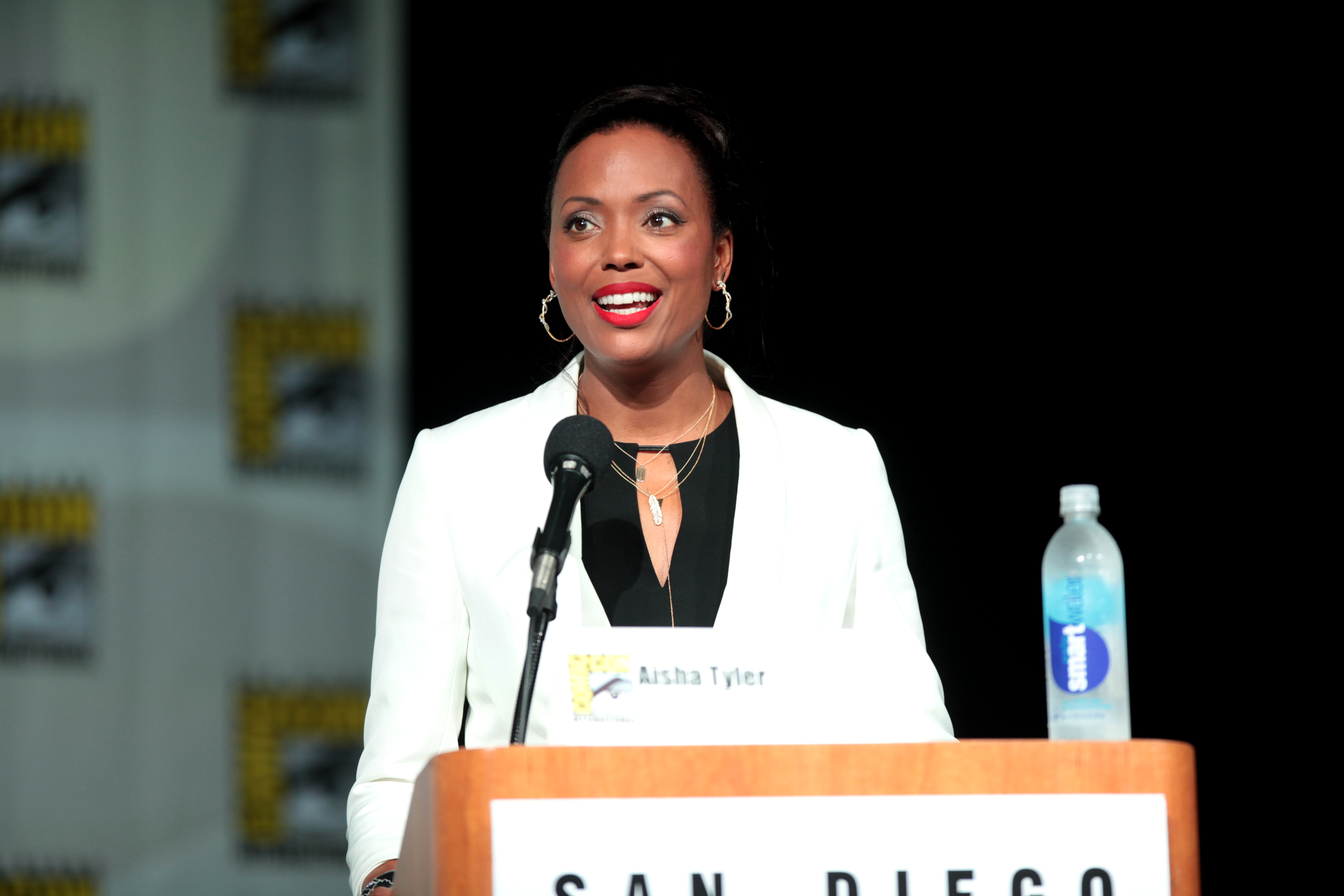 She's the voice of Lana Kane in the hilarious Archer, she's made appearances in huge shows Friends and Glee, and even played a key role in Ghost Whisperer. When it comes to Criminal Minds, Aisha appeared as a guest star in the show's 11th season but was so popular that starting from season 12 she became a series regular.
The part of Dr. Tara Lewis, along with the other aforementioned roles, has earned the actress $8 million! Some life events have caused Tyler's fortune to wax and wane throughout her career. One such event was a divorce. According to bet.com, "Tyler and her now ex-husband, Jeff Tietjens, announced their divorce back in 2016 and the messy proceedings ended in the actress being ordered to pay $2 million plus $31,000 a month in spousal support."
The former couple even put their luxurious house on sale, an LA property worth almost $2 million. However, the actress says that she's in no way mad at her ex and wishes him all the best.
Back in 2018, Aisha used her Instagram account to reveal that she was now dating Arrow actress Emily Bett Rickards. Their profiles are full of pictures of the couple laughing, kissing, and just generally having a great time! Awwwwww!
And now let's move on to...
Kirsten Vangsness ($4 million)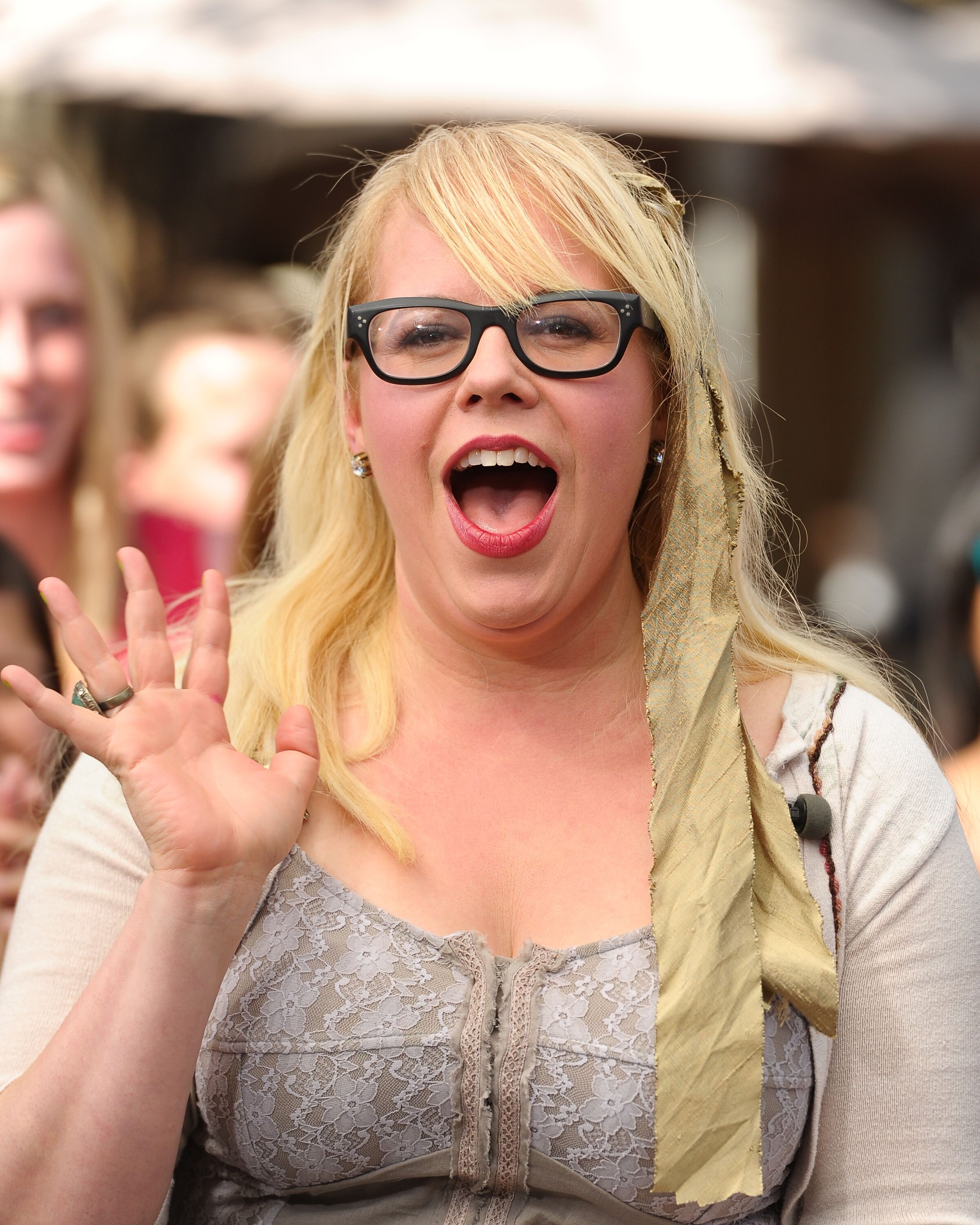 Not only an actress but also a writer, Kirsten wrote the script for several episodes of Criminal Minds and the LA Times has even published some of her works! See, that's not just set dressing: Vangsness isn't wearing glasses just to look smart, she actually IS! 
Kirsten has been in more than 250 episodes of Criminal Minds which makes Kirsten not just famous but also rather wealthy! Today her net worth is estimated to be $4 million.
Kirsten's presence on social media always shows her as full of energy and self-irony, and she recently posted a stunning picture to her Instagram from her show Edinburgh Fringe show Fempire for Vangsness' 47th birthday. Kirsten credits her vegetarian lifestyle and fitness guru Reness Stephens for helping stay in shape and still enjoy herself!
We'll move on to yet another star of Criminal Minds, someone who's not only starred in Broadway shows but also became a Tony laureate! Speaking of Tonys, he also provided the voice of mobster Fat Tony in The Simpsons! And his name is…
Joe Mantegna ($18 million)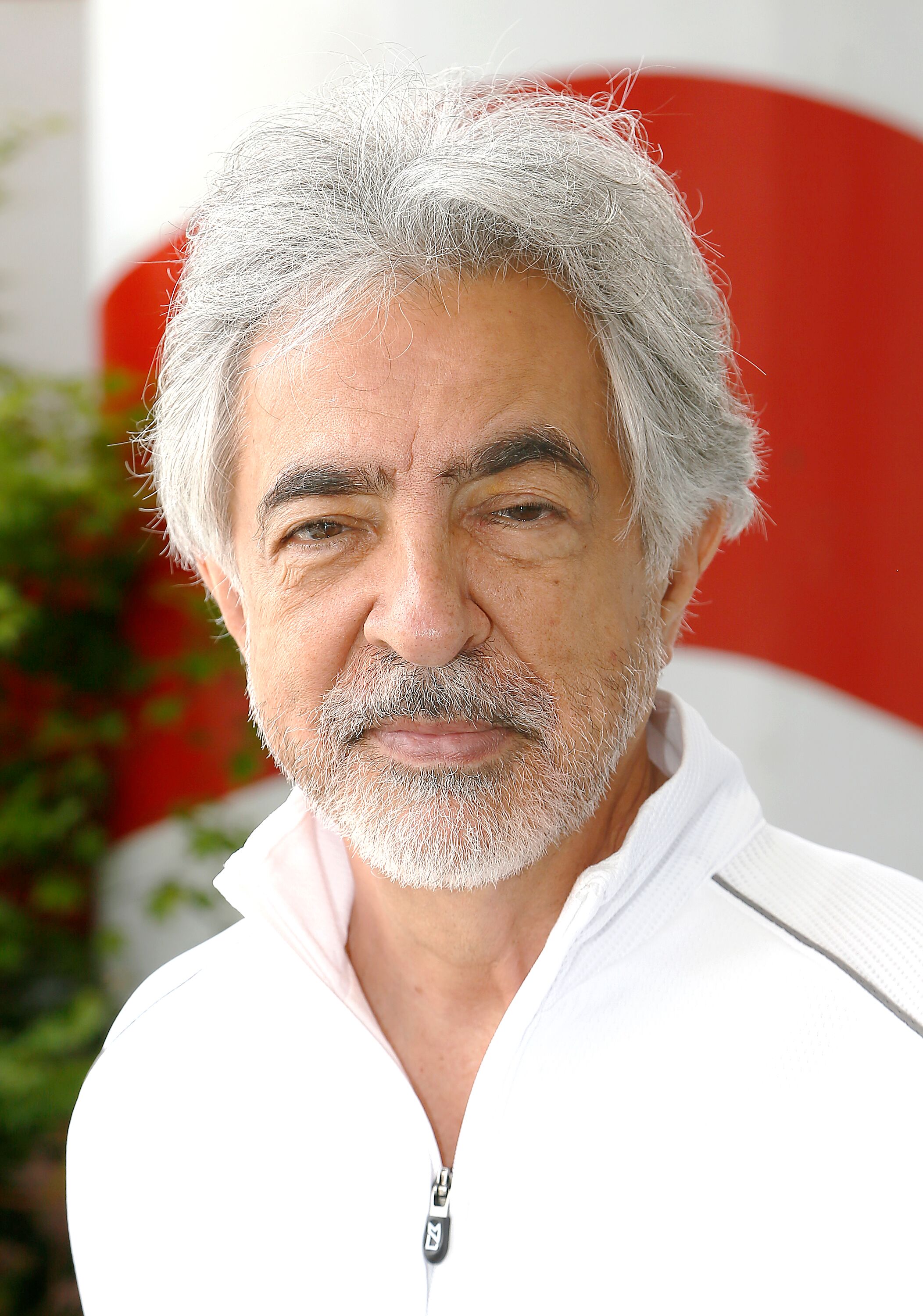 Starting his career way back in 1969 with the Broadway production "Hair," Mantegna went on to star in such hits as The Godfather III and Forget Paris. Joe joined Criminal Minds in season 3, and by 2018 he had managed to earn $1,200,000 from the show, making his current net worth $18 million!
About a year ago, the actor splashed out in showbiz-style and bought a Spanish bungalow in Hollywood Hills that cost him almost $1.3 million. This house became a great addition to Joe's property portfolio, along with his other house on the ocean shore in Oxnard, California, which is worth $4.9 million!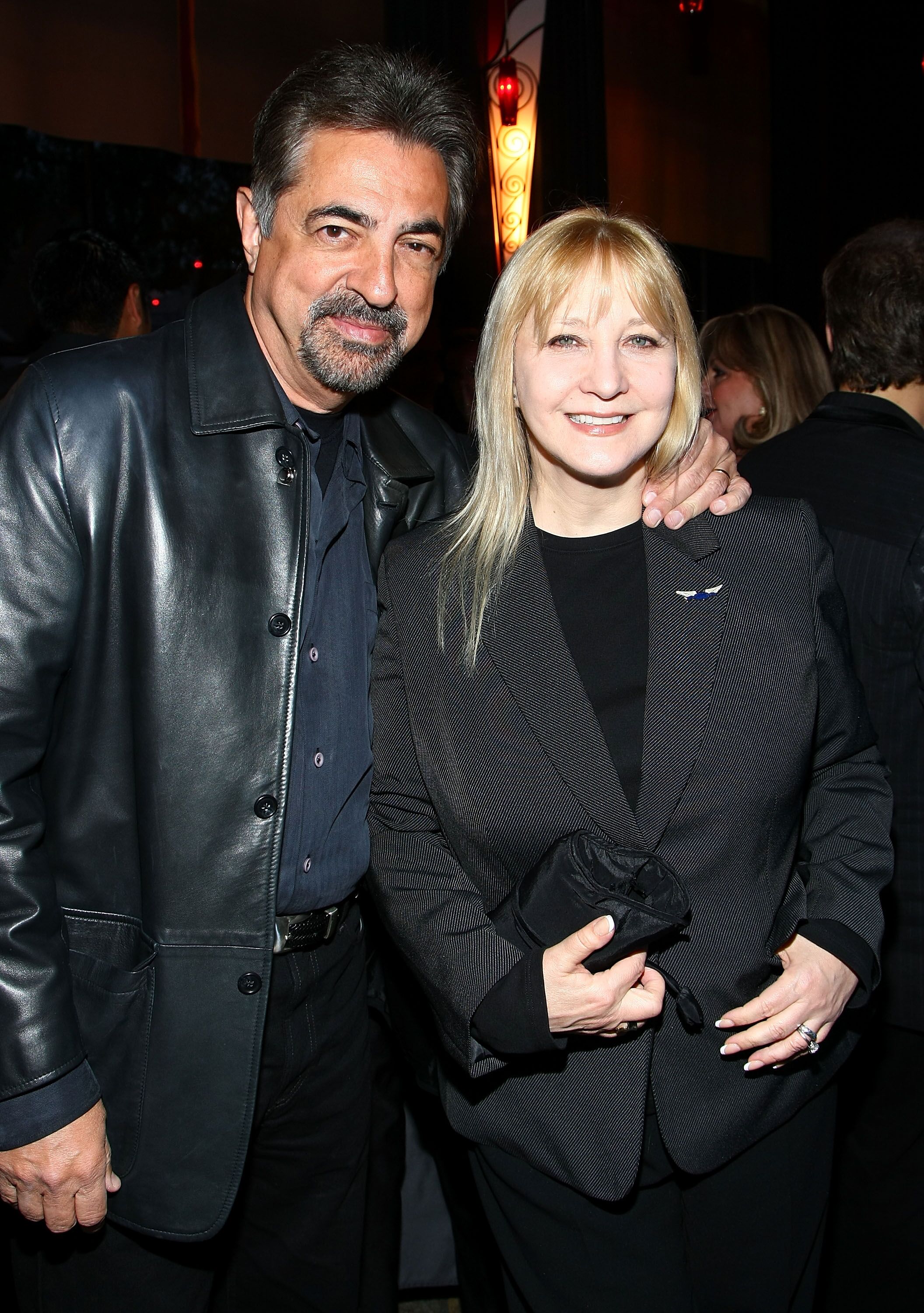 And Joe's even MORE of a rarity than Mathew Gray Gubler, in that he's been happily married to the same woman since 1975 - Arlene Vrhel! Yes, it's really is possible for a Hollywood star to get it the right first time and not to get divorced, even in this day and age
Anyway! Let's move on and find out how rich Paget Brewster is!
Paget Brewster ($9 million)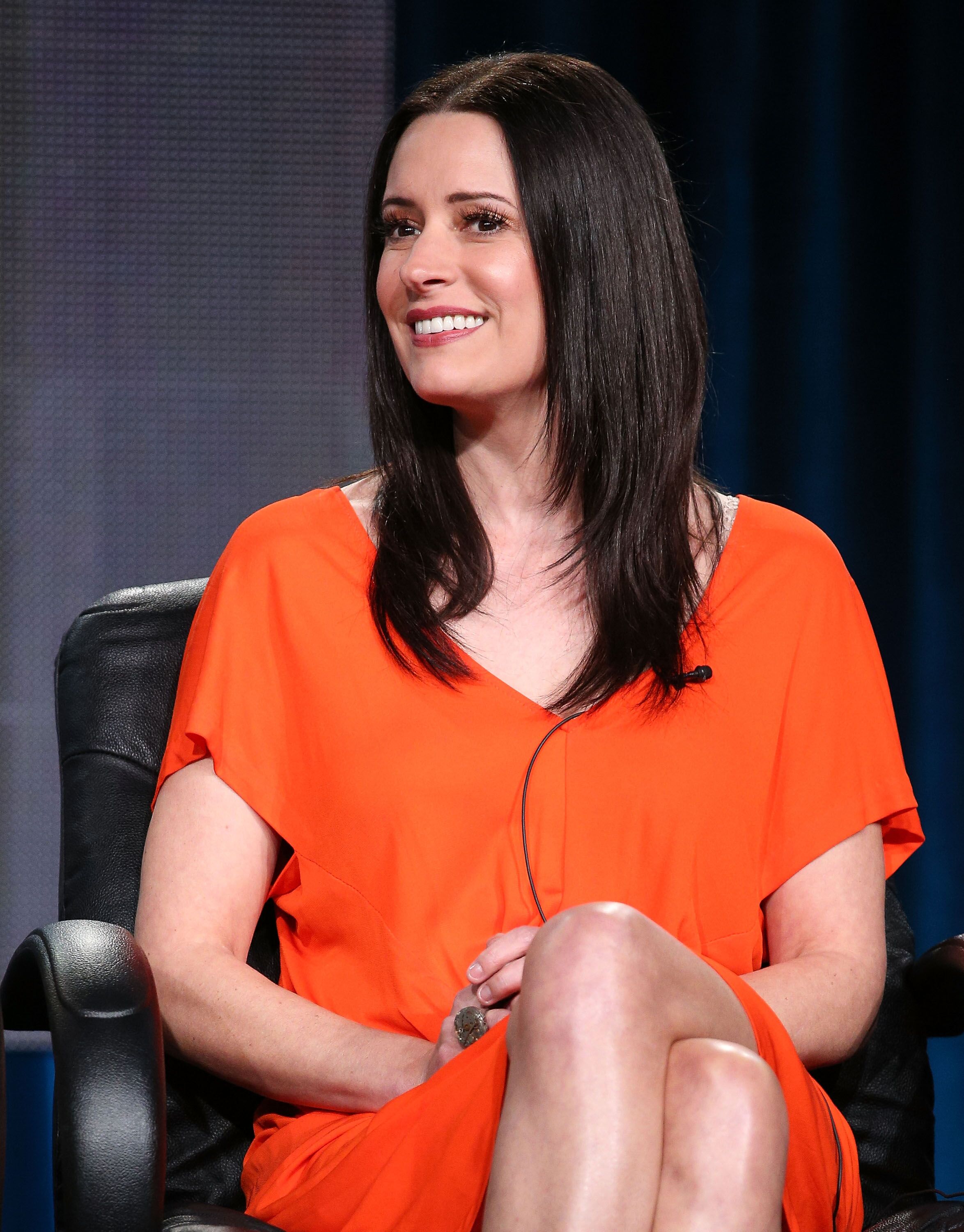 Brewster portrayed Kathy in the 4th season of Friends, and that brought her first flush of fame, which she then built on by starring as Emily Prentiss on Criminal Minds. A few years ago, Paget came back as a season regular after a hiatus that lasted 3 seasons. Why did she leave?
Well, just like A. J. Cook's character, Brewster was let go due to budget cuts but a few seasons after that she returned! Paget tweeted: "In my next life I want to come back as the dog on Downton Abbey. Or Maggie Smith. Or a really rich white man. Who is also gay…"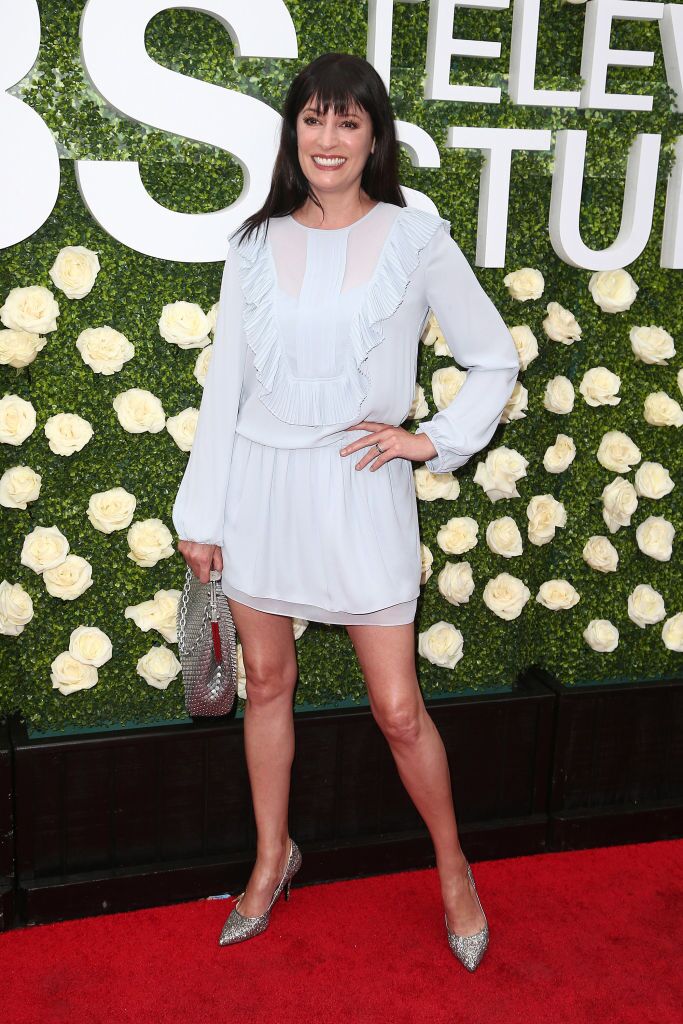 As of 2019, Brewster's net worth is estimated to be $9 million, all earned through dedicated work as an actress, voice actress and singer. 
And now you better cover your ears because after this name is announced, you can normally hear women screaming! The next star on our list is…
Shemar Moore ($16 million)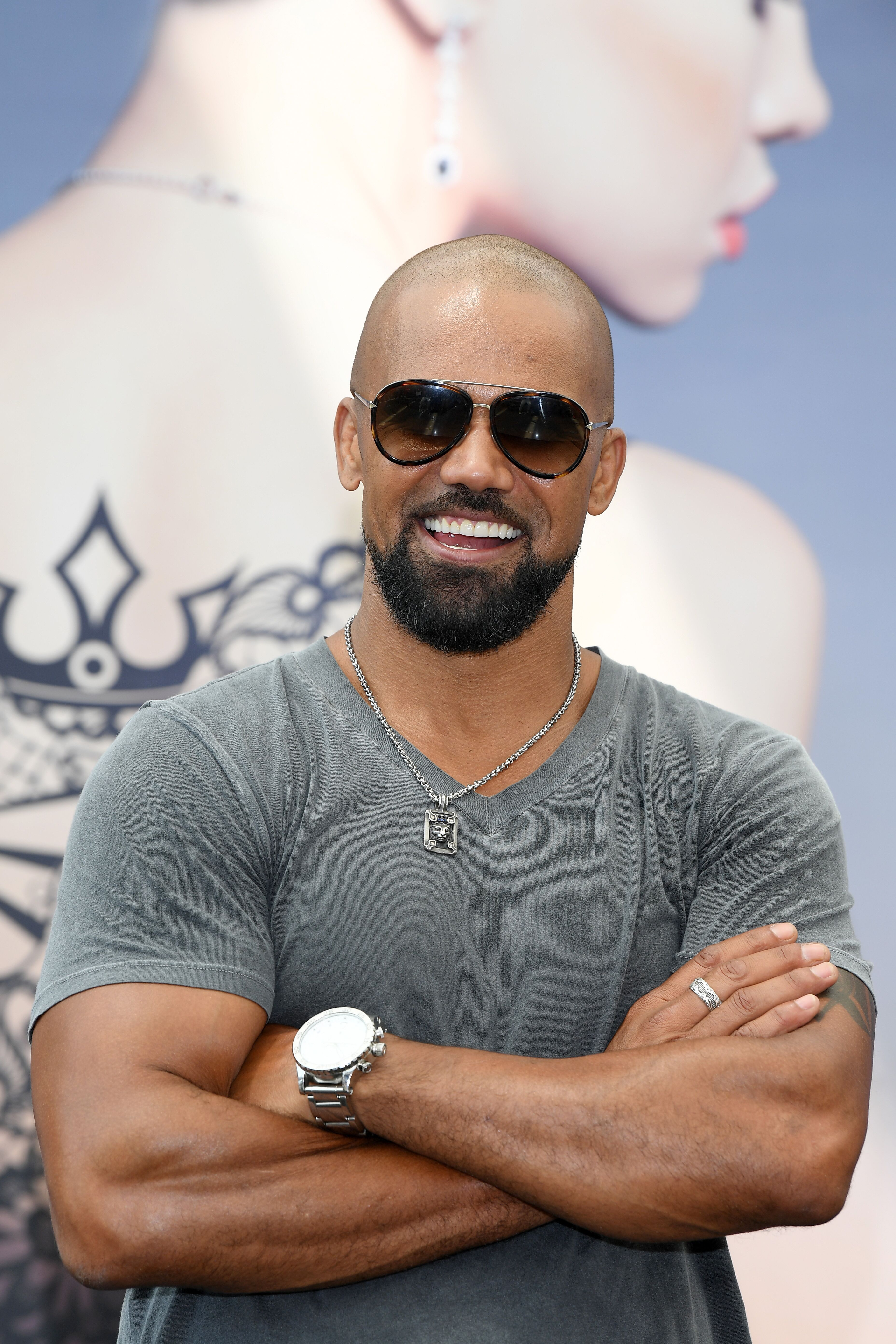 One of the show's hottest and favorite characters appeared in season 12 and 13 as a guest star but despite that, he didn't return for season 14 at all. Still, during his time on the show, Shemar Moore made $175 thousand per episode. After Criminal Minds, Moore went on to join another team of highly specialized legal enforcers in CBS' SWAT.