Cast Members of the 'Carrie' Horror Movie and the Way They Have Changed With Time
Halloween is just around the corner, so it's the perfect time to check-in on the cast of one of the most celebrated and influential horror films ever made - Carrie! It's been more than 40 years since the first novel by writer Stephen King was adapted into a theatrical movie and Carrie, directed by Hollywood's acclaimed filmmaker Brian de Palma, has long secured its place in popular culture. The film revolved around a young cast and served as the foundation for many of their careers. Where are the stars of this paranormal blood fest today? Let's check on them!
SISSY SPACEK
The 69-year-old-actress portrayed the lead character Carrie White, a teenage girl with paranormal powers. Carrie suffered from intense insecurity which was brought on by her mother's strict religious fanaticism and bullying from her schoolmates.
Carrie accidentally bursts a light bulb with her telekinetic and telepathic abilities whilst showering at school. She underwent further humiliation in front of the entire school during prom. After a cruel prank involving pig's blood (watch the film to understand why!), an enraged Carrie uses her powers to massacre her classmates and the entire town of Chamberlain, Maine.
After starring in the cult horror film, Mary Elizabeth "Sissy" Spacek received her first nomination for the Academy Award for Best Actress. She went on to win an Oscar for Best Actress for her work in the Coal Miner's Daughter in 1980. She has earned five other nominations, the last time in 2002 for the crime drama In the Bedroom. Spacek's other significant film credits are Robert Altman's 3 Women, The Help, and David Lynch's The Straight Story. In 2010 she was a regular on Big Love, and recently, she appeared in six episodes of Homecoming.
Spacek married art director/production designer Jack Fisk in 1974 after they met on the set of Badlands. They worked together again when Fisk directed her in the films Raggedy Man and Violets Are Blue. The couple has two daughters, Schuyler and Madison. Schuyler followed in her mother's footsteps as both an actress and a singer.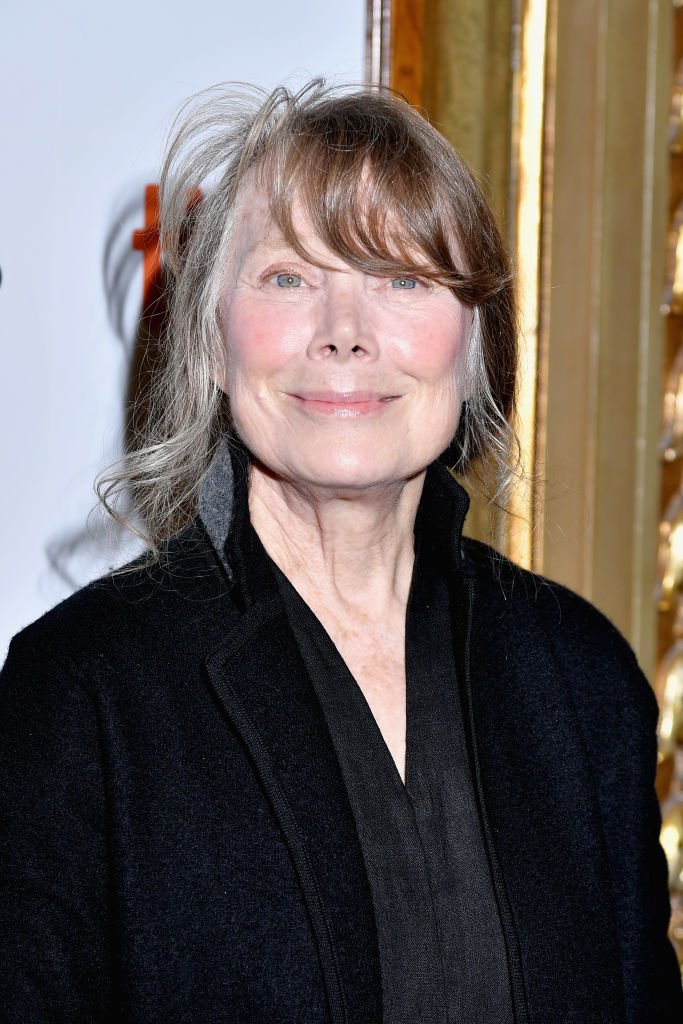 PIPER LAURIE
The 87-year-old-actress played Margaret White, Carrie's terrifying mother, a religious fanatic set on making Carrie feel ashamed, guilty, and scared about her body. Laurie portrayed Margaret's deranged and violent behavior so well she was nominated for an Oscar.
It was her second of three nominations; the others were for Children of a Lesser God and The Hustler. Between The Hustler and Carrie, no other roles came her way, so the actress and her husband relocated to Woodstock, New York. After Carrie, Laurie's career was relaunched.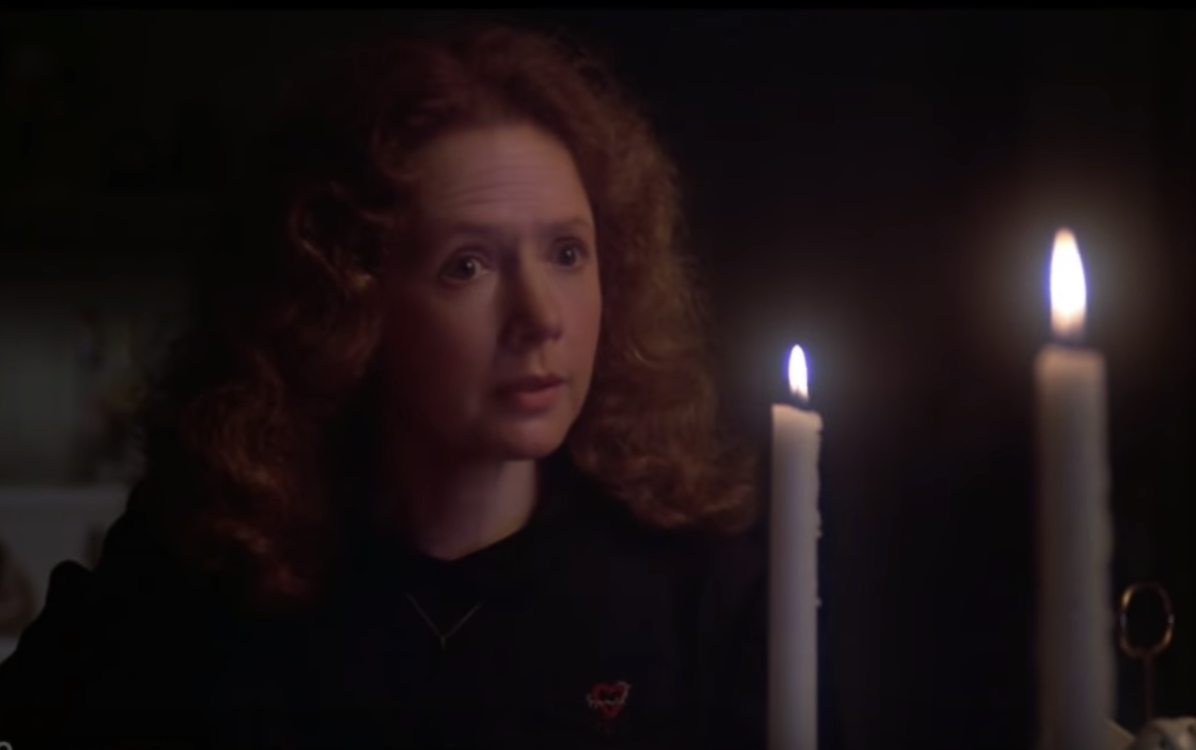 The actress went on to win a Golden Globe for her role as sinister Catherine Martell in the cult TV series 'Twin Peaks.' She also appeared in Other People's Money and in horror maestro Dario Argento's first American film, Trauma. On TV's ER, she played George Clooney's character's mother. Her last film role was in 2018 in White Boy Rick.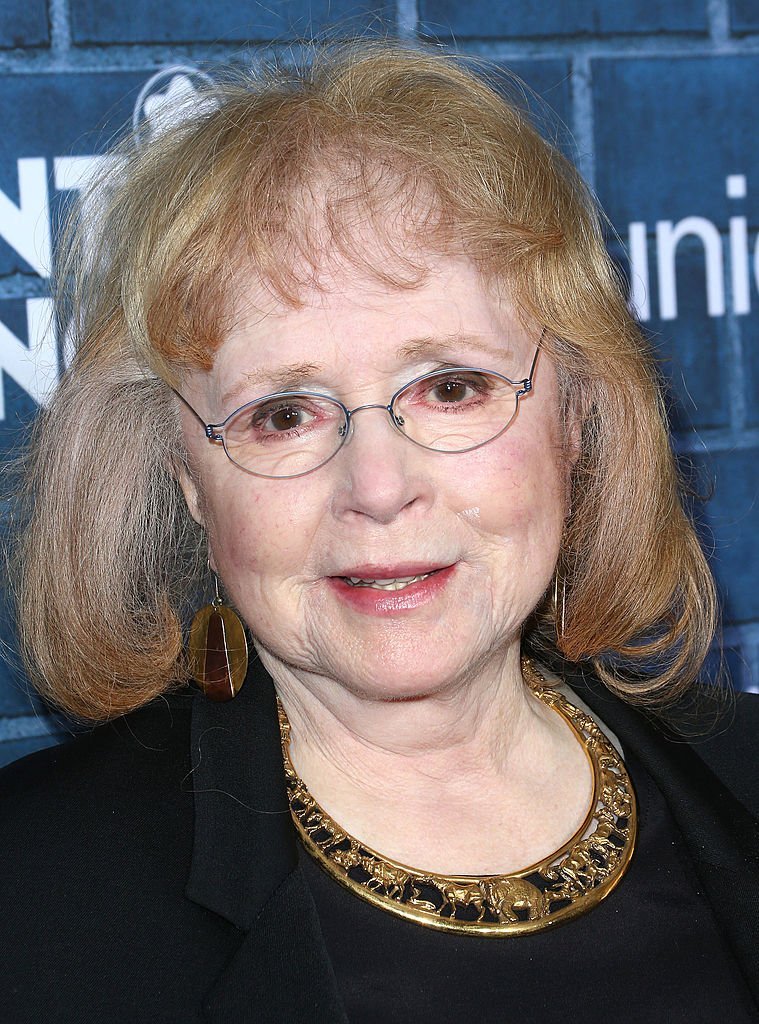 AMY IRVING
The 66-year-old-actress played Sue Snell in both Carrie and The Rage: Carrie 2. After tormenting Carrie White in the school's locker room, Sue felt a tad guilty and asked her boyfriend, Tommy, to take Carrie to the prom. It was a lame attempt to make Carrie feel accepted, and more accurately to ease Sue's conscience.
Once Tommy agrees, the pig-blood disaster at the high school prom is inevitable. Previously a stage actor, Carrie served as Irving's big-screen debut and led to another horror film, The Fury. In 1980 she returned to Broadway for the production of Amadeus before appearing in Yentl with Barbara Streisand, for which she was nominated for an Academy Award for Best Supporting Actress.
Irving met director Steven Spielberg on the set of Carrie, and the two dated from 1976 to 1980. The breakup cost her the role of Marion Ravenwood in Raiders of the Lost Ark, which he had offered her. She had a brief fling with Willie Nelson, her co-star in the film Honeysuckle Rose, ultimately reuniting with Spielberg. The two married in 1985, had one son and divorced in 1989.
In 1999, she reprised her role as Sue in The Rage: Carrie 2. She has continued acting to this day, appearing in movies like Deconstructing Harry, Tuck Everlasting, and Traffic, and in series like Law & Order: SUV and Alias. She also dubbed Jessica Rabbit's singing voice in Who Framed Roger Rabbit?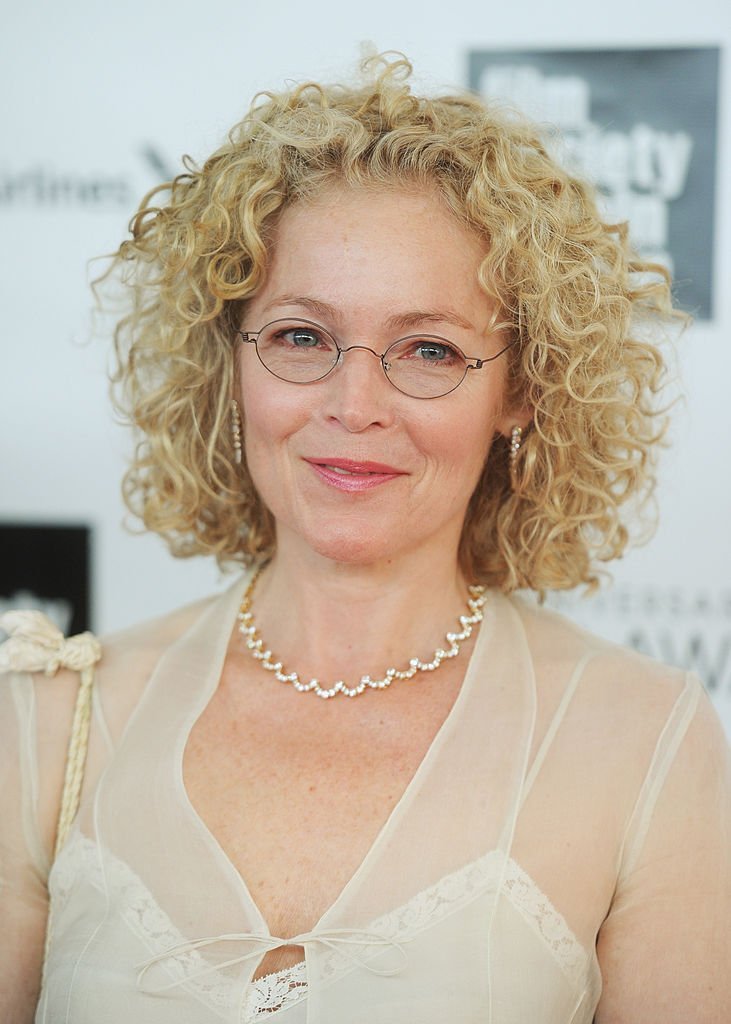 NANCY ALLEN
The 69-year-old-actress played wealthy, mean girl Chris Hargensen, who truly enjoyed bullying Carrie and throwing tampons at her, but wasn't as happy when she had to face detention for her antics. She sought revenge and convinced her boyfriend, Billy Nolan (John Travolta), and Tommy to pull the pig-blood prank. After the prom, Carrie forced the car Billy and Chris were in to run into a tavern, killing them.
Allen appeared in several of director Brian De Palma's films, including Dress to Kill and Blow Out, in which she shared the screen with John Travolta once again. Allen is also known for playing Officer Anne Lewis in the three original RoboCop films (1987-1993). Allen and DePalma ultimately divorced in 1983. Her career slowed during the late '90s, and she retired from acting in 2008 to take up a passion project in anti-cancer activism after her friend, Wendie Jo Sperber, died of breast cancer. In 2010, she became executive director of the weSPARK Cancer Support Center in Los Angeles, which was founded by Sperber.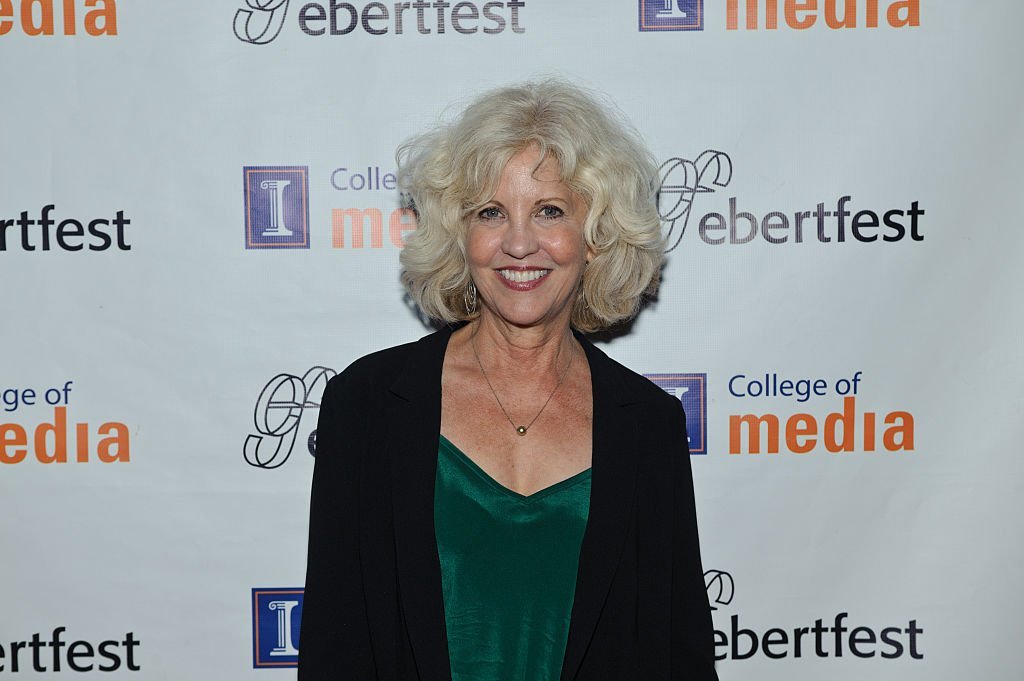 P.J. SOLES
The 69-year-old-actress played Norma Watson, part of the group of bullies led by Chris. It served as her film debut. She was one of the hundreds of actors who auditioned for Brian De Palma and George Lucas in their joint casting session for Carrie and Star Wars. After her role in Carrie, Watson continued in the horror film genre for a while, including Halloween, before becoming a successful comedy actress with films like Rock' n' Roll High School and Private Benjamin with Goldie Hawn. 
Soles traveled to Georgia to film Our Winning Season in 1978, where she met actor Dennis Quaid. They married in 1978 in Texas on a dude ranch, and both appeared in the comedy film Breaking Away in 1979. They divorced in early 1983. Later that same year, she married Skip Holm, a stunt pilot. They have a son named Sky and a daughter named Ashley. She and Holm divorced in 1998. In 2005, she returned to horror in Rob Zombie's The Devil's Rejects. Watson recently starred in the 2019 Halloween-themed thriller Candy Corn.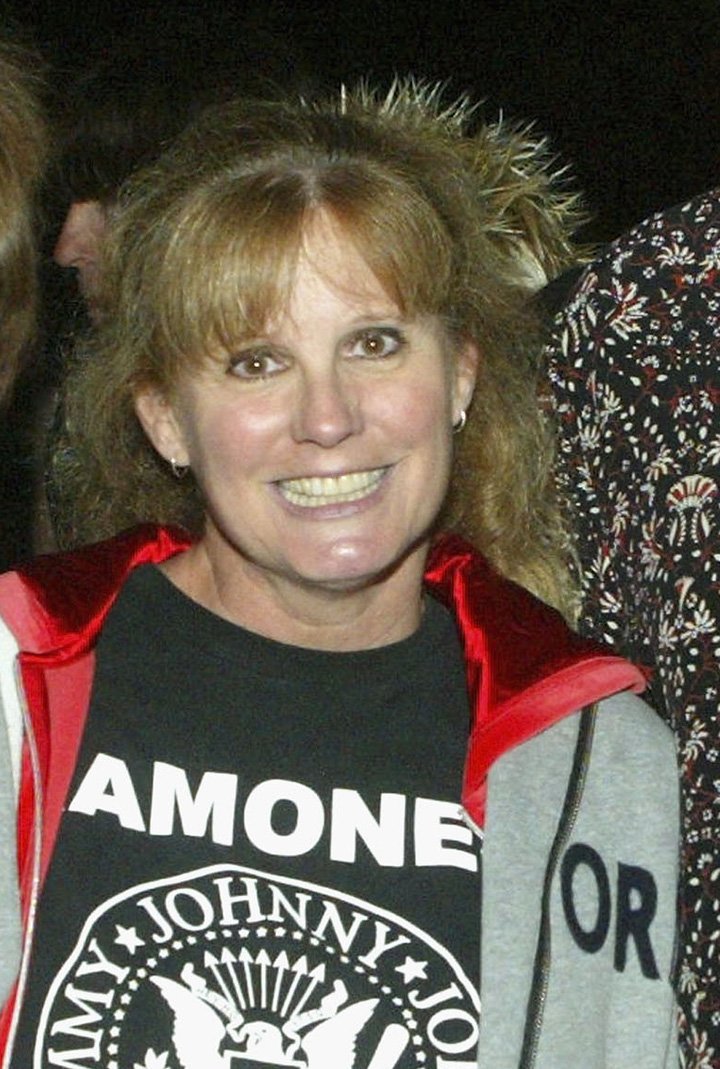 BETTY BUCKLEY
The 72-year-old-actress played Miss Collins, the high school gym teacher who worried about Carrie's oppressive situation both at home and at school. It didn't save her from Carrie's destructive outrage in the end. Buckley appeared in the TV series Eight is Enough from 1977 to 1981, but Carrie was her debut on the big screen. It led to a successful acting career still active today. As a film actress, she appeared in acclaimed works like Tender Mercies, Woody Allen's Another Woman, and portrayed Dr. Karen Fletcher in M. Night Shyamalan's Split.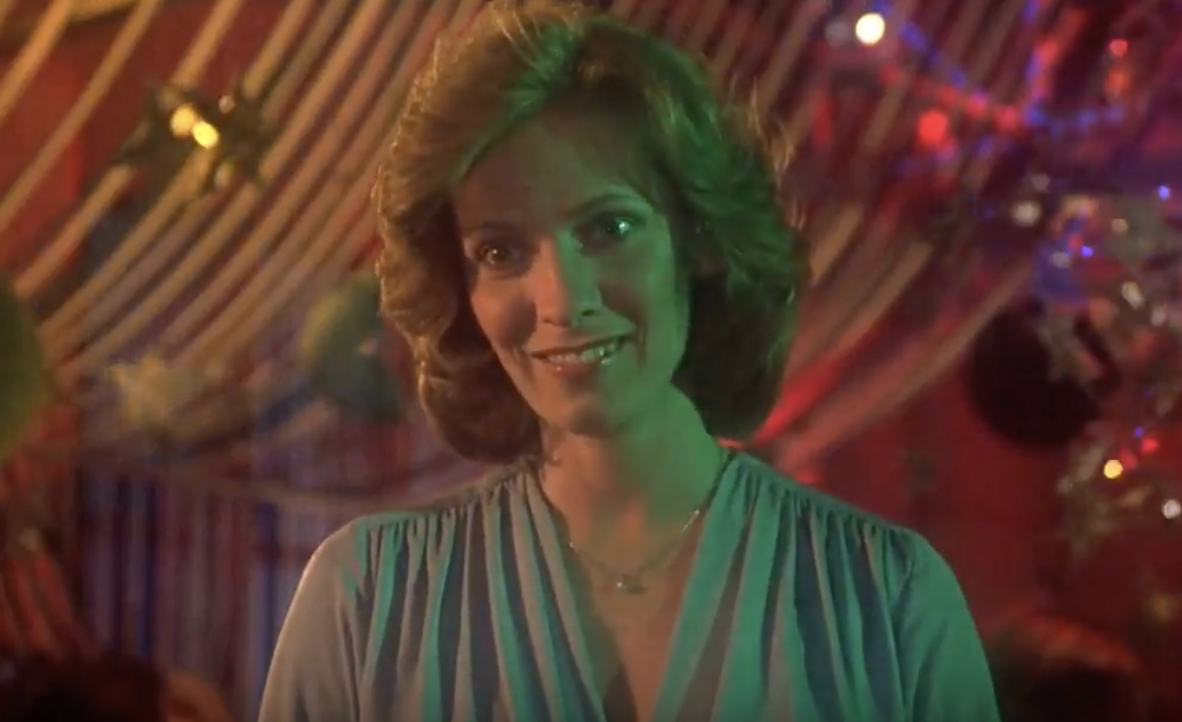 Buckley grew up in Texas and was crowned Miss Fort Worth in 1966. She was runner-up in the Miss Texas competition and was subsequently invited to perform at the Miss America pageant in Atlantic City, where a talent scout spotted her. In 1969, Buckley moved to New York City, where she landed the role of Martha Jefferson in 1776 on her first day in town.
She married Peter Flood in 1972, divorced in 1979, and has no children. Buckley lives in Texas once again, on a ranch with two horses, a donkey, several rescue-cats, and three dogs. She's also an accomplished horsewoman, having competed in competitions for several years while continuing to appear in films, television, and theater.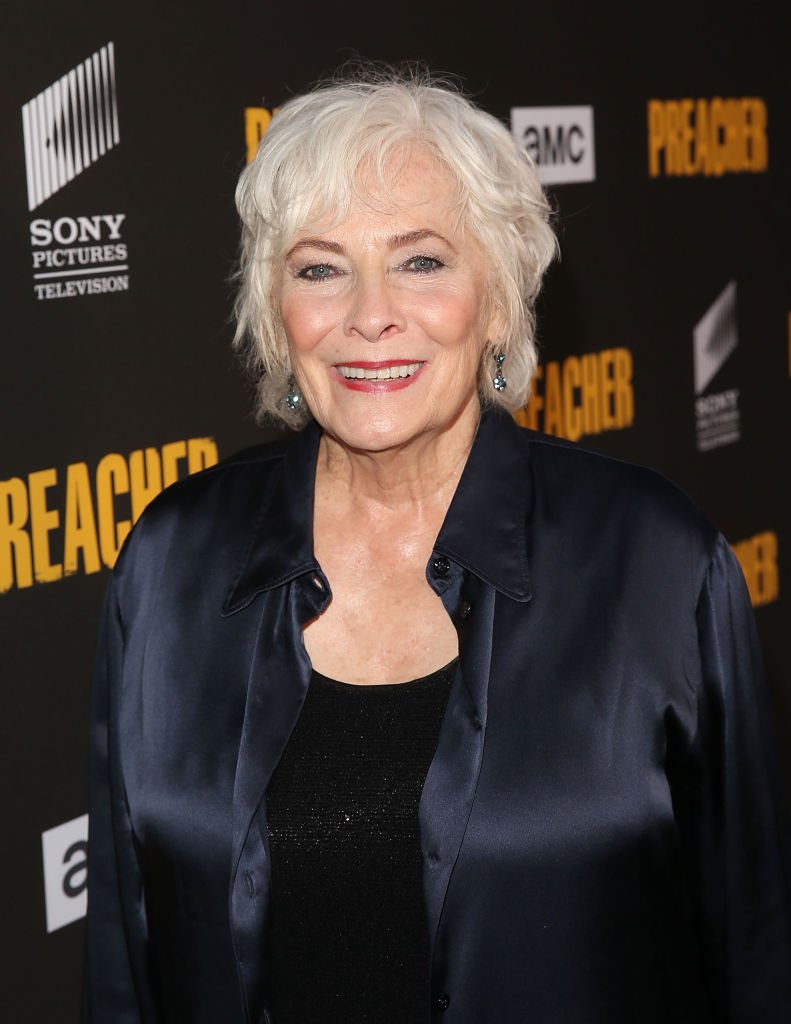 WILLIAM KATT
The 68-year-old-actor portrayed Sue's boyfriend, Tommy Ross, who ends up as Carrie's date on the infamous prom night. The two are elected King and Queen of prom just before the chaos unfolds. Katt auditioned for the role of Luke Skywalker in the blockbuster film Star Wars Episode IV: A New Hope. His audition tape has been featured in several documentaries about Star Wars.
Katt went on to star in some popular films in the late '70s, including First Love, Big Wednesday, and Butch and Sundance: The Early Days. From 1985 and 1988, he starred in nine Perry Mason television films alongside his mother, Barbara Hale, who reprised her role as Della Street from the television series of the same name. Katt also worked with celebrated director Orson Welles on his last film, The Other Side of the Wind. It was left unfinished at the time of Welles' death in 1985.
Katt continues to appear on television, in supporting film roles and voice acting. In season three of Heroes, he portrayed a nosy reporter investigating Ali Larter's character, appeared in an episode of House in 2006, and in 2010, he guest-starred as C.J. Payne's birth-father in the Tyler Perry comedy House of Payne. Katt also had roles in the award-winning film Gamers, The Man from Earth, Alien vs. Hunter, and the thriller film, Mirrors 2.  He appeared as himself in the spoof film Paranormal Movie.
Star of "Carrie" and "House" William Katt loves @iHorrorNews! @Nytmare112 was there! pic.twitter.com/8SE3BIydor

— iHorror.com (@iHorrorNews) September 20, 2015
JOHN TRAVOLTA
The 65-year-old-actor played Billy Nolan, who took part in his girlfriend Chris' plan to play a disgusting and humiliating prank on Carrie. Shortly after appearing in the film, Travolta became a world-famous star with the musical films Saturday Night Fever, for which he received a nomination for Best Actor, and Grease. He also starred in the family-friendly comedies Look Who's Talking, Look Who's Talking Too, and Look Who's Talking Now.           
While his career seemed to slow down in the early '90s, Quentin Tarantino's film Pulp Fiction revived it in 1994. He received a second nomination for Best Actor for Pulp Fiction, and went on to star in Get Shorty, Broken Arrow, Face/Off, Swordfish, Be Cool, Wild Hogs (2007), the Hairspray remake, Bolt, and The Taking of Pelham. Travolta won his first and only Golden Globe Award for Best Actor in a Motion Picture – Musical or Comedy for his performance in Get Shorty. His last big-screen role to date was in 2019's The Fanatic.
Travolta has received a great deal of attention off-screen for his private life. He is an accomplished pilot, serving as the official ambassador for the Living Legends of Aviation program, which he was inducted into in 2007. In 2010, during the first episode of the final season of Oprah Winfrey's talk show, she announced that she would take the entire studio audience on an eight-day, all-expenses-paid trip to Australia, with Travolta serving as the pilot for the journey.
In 1991, Time magazine published a story titled The Thriving Cult of Greed and Power. In the article, the former Church of Scientology executive director William Franks claimed Travolta was gay. Franks alleged that Travolta feared the Church would publish detailed revelations of homosexual behavior in his private life.
That same year, in 1991, Travolta married actress Kelly Preston. The couple has three children together; two sons and one daughter. Their eldest child and only son, Jett, suffered a fatal seizure while the family was on a Christmas vacation in 2009. 
In May 2012, an anonymous masseur claimed to be the victim of sexual assault and battery by Travolta. Travolta's lawyer said his client would be able to prove that he was not in California on the day of the alleged event. A second masseur later joined the lawsuit with similar claims. Both lawsuits were subsequently dropped by the complainants and dismissed without prejudice.
A similar circumstance occurred in September 2014, when Travolta denied claims made by his former pilot, Douglas Gotterba, that the two had a sexual relationship during the six-year period in which Gotterba worked for Travolta's aircraft company, Alto. Travolta and Preston have regularly attended marriage counseling; Travolta has stated that therapy has helped the marriage.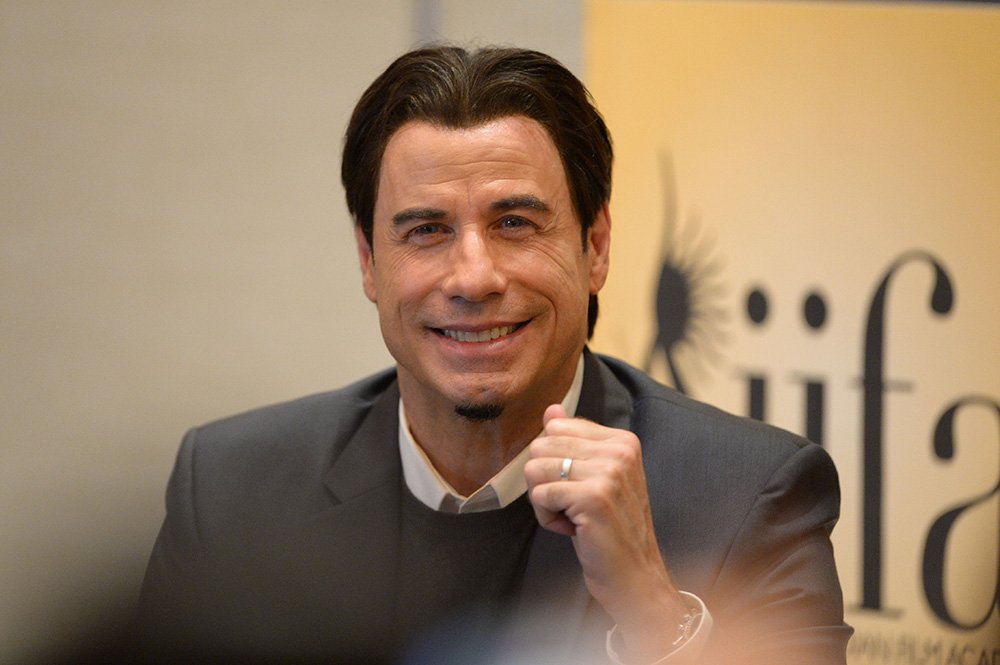 WHAT WE DIDN'T KNOW ABOUT CARRIE
KING WAS PAID $2500
The film cost $1.8 million to make and earned $33.8 million at the box office, a smash by 1976 standards. However, Stephen King recalled at a book event in Fort Myers, Florida, in 2010, he was only paid $2500 for the movie rights. However, he shared that he has no regrets, saying that he felt fortunate to have that happen to his first published book. His name was also misspelled in the credits, appearing as "Steven." King's first time seeing the movie was during a sneak preview on Halloween night in 1976, three days before it opened. 
REAL LIFE CONNECTIONS
Irving had connections to two cast members on the set. Her character's mother in the film was played by her actual mom, Priscilla Pointer, and before being cast as Bates High School's golden couple, Sue Snell and Tommy Ross, Irving and Katt, actually dated. 
"It was like a year before we tested for Carrie," Irving said. "We were only together for a short time, and then we became friends. Suddenly, we were tested for this film together. We tested with a scene that wasn't in the film, one of our big scenes that was cut out. It was in the back seat of a car, and it was very physical. We were lucky because we'd been through that; we were very comfortable with each other; it was easy. We didn't end up having much together in the final print." 
WHY SO SERIOUS?
Nancy Allen (Chris Hargensen) assumed she and Travolta were serving as comic relief. She didn't realize they were the villains until she saw the final cut! She wasn't alone in her mistake, though. Piper Laurie earned an Oscar nomination for her portrayal of Carrie's mother, but when she first read the script and auditioned, she thought the film was a satire. She didn't realize the misinterpretation until filming began!
"Once De Palma revealed that he didn't want a satirical approach and said, 'You're going to get a laugh if you do that,' I realized that he didn't want laughs, at least not in our conscious performing," Laurie said. "I just fully embraced the reality of what I was playing. I must say that I enjoyed having the childlike freedom to play-act and be the evil witch. It was very freeing and fun to do."
NODS TO PSYCHO
Carrie's school, Bates High School, is a nod to Hitchock's 1960 classic, Psycho, and De Palma wanted Psycho's composer Bernard Herrmann to score the film. The legendary composer was best known for his collaborations with Orson Welles and Alfred Hitchcock, but passed away in 1975, before Carrie went into production. 
"When we originally put temporary music tracks on the film, we used a lot of Herrmann's music," De Palma said. "In the end, we used a very famous Italian piece of music for the processional walk to the grave—Albinoni, I think it was … The flexing sound is very Psycho. I put in a temporary track, and for all the flexes, I put in a Psycho violin. We couldn't find the right sound, but anyway, it worked. Bernard came up with it, and Bernard, I'm glad we used it again!"