Gilmore Girls Cast's Real-Life Couples
Gilmore Girls stole our hearts in 2000 and still didn't let them go. That's a real all times show! And the next autumn we'll celebrate its 20th anniversary. We'd like to see this gang's reunion!
Do you know where are the Gilmore Girls actors now? Is it true that Lauren Graham had an affair with Matthew Perry, and Alexis Bledel had a few relationships going on while on the set of Gilmore Girls? Why is Milo Ventimiglia forbidding himself from dating co-stars and is not going to have children anytime soon, despite his role as the best daddy in history? We'll tell you all the details! 
Lauren Graham as Lorelai Gilmore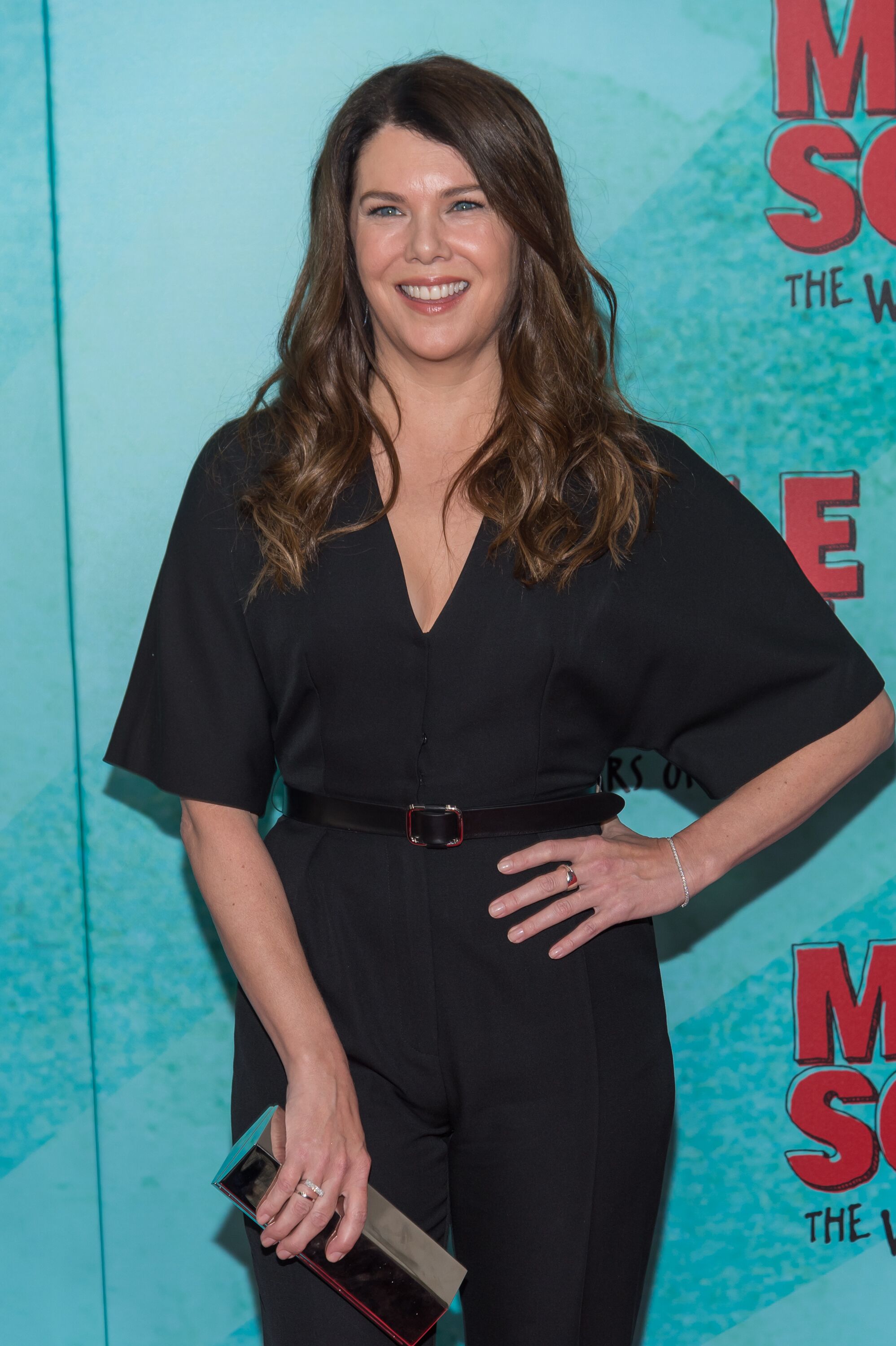 ---
The actress who portrayed amazing Lorelai Gilmore is very similar to her character, she is also incredibly active, even more sociable and...lonely. Just like Lorelai, Lauren managed to meet her Luke, and just like Lorelai, she realized that he was the one not from the very first glance.
In 1995, 28-year-old Lauren Graham moved to LA, hoping to become an actress. She actively started going up the career ladder, starring in commercials and playing episodic roles in movies. She did not worry too much about the lack of romantic love in her life.
Her friends were getting married and starting families. At some point of time, Graham realized she was basically left all alone. "Their attention had turned to birthday parties and school tuition, and I was playing catch-up: 'You guys, who's free for dinner Saturday? Oh, absolutely no one?", - the actress wrote in her book Talking as Fast as I Can: From Gilmore Girls to Gilmore Girls.
Whatever, guys, just have a few books to sign. #TAFAIC@penguinrandom pic.twitter.com/sSf7rY7FSM

— Lauren Graham (@thelaurengraham) November 29, 2016
---
Of course, she had a few relationships, just like everyone else, but it was nothing serious. Journalists even attributed to her a relationship with Matthew Perry who was right on top of his career, but the actress keeps refuting those rumors, saying "He became my Friend Who I Almost But Never Exactly Dated".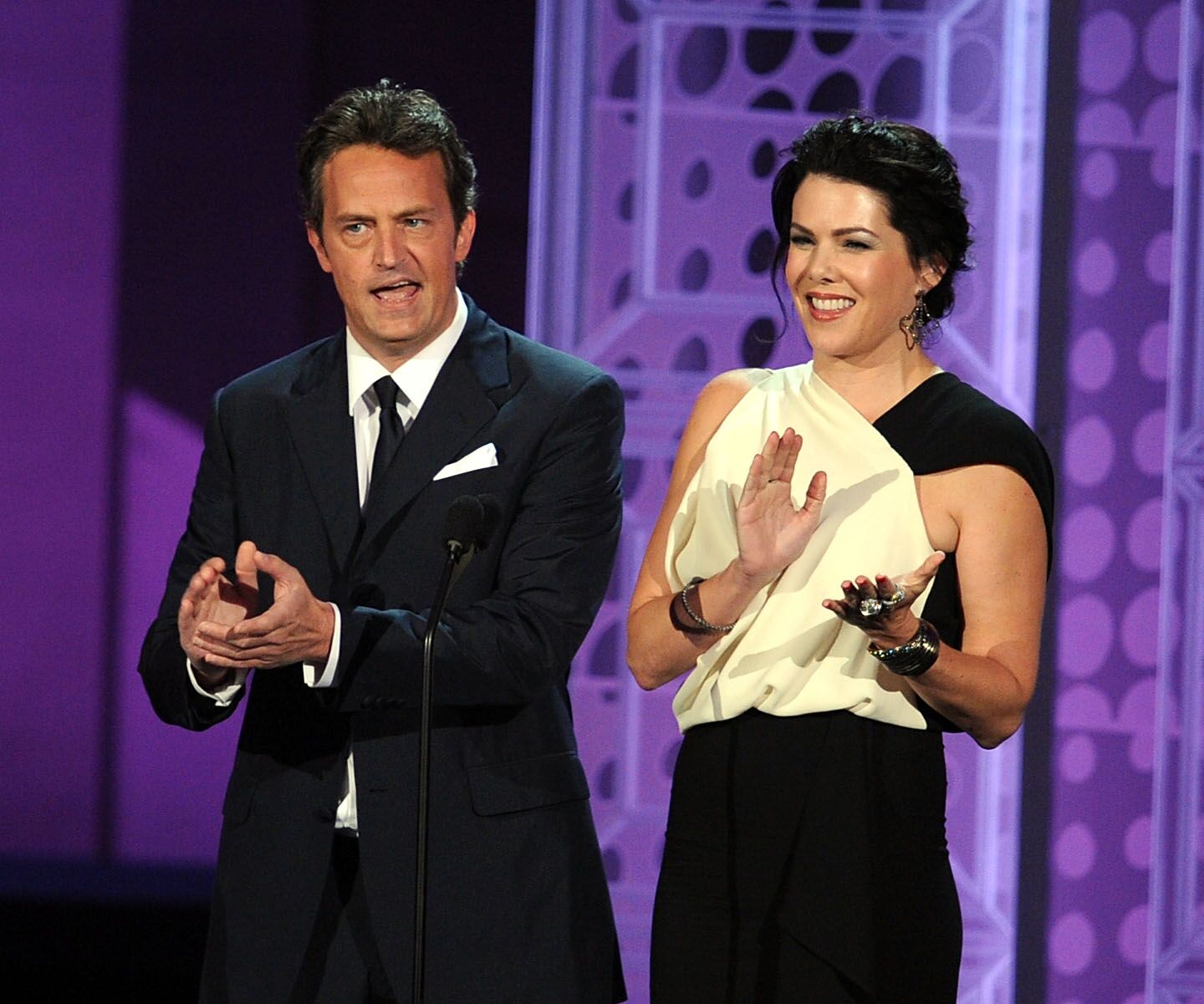 Lauren would appear on the red carpet either all alone or accompanied by her father. She got so tired of constantly being asked about her love life, that she would just answer "I'm dating" to the journalists' questions, without giving any details.
On the set of the TV show Parenthood in 2009, Lauren met with the actor Peter Krause, whom she knew from the late 1990s but never was close to. Peter kept showing signs of affection, but Lauren would just ignore them. A few years before that she told herself not to trust handsome actors. However, their relationship soon became something bigger than just being friends and colleagues, and they started spending more and more time together outside of the set.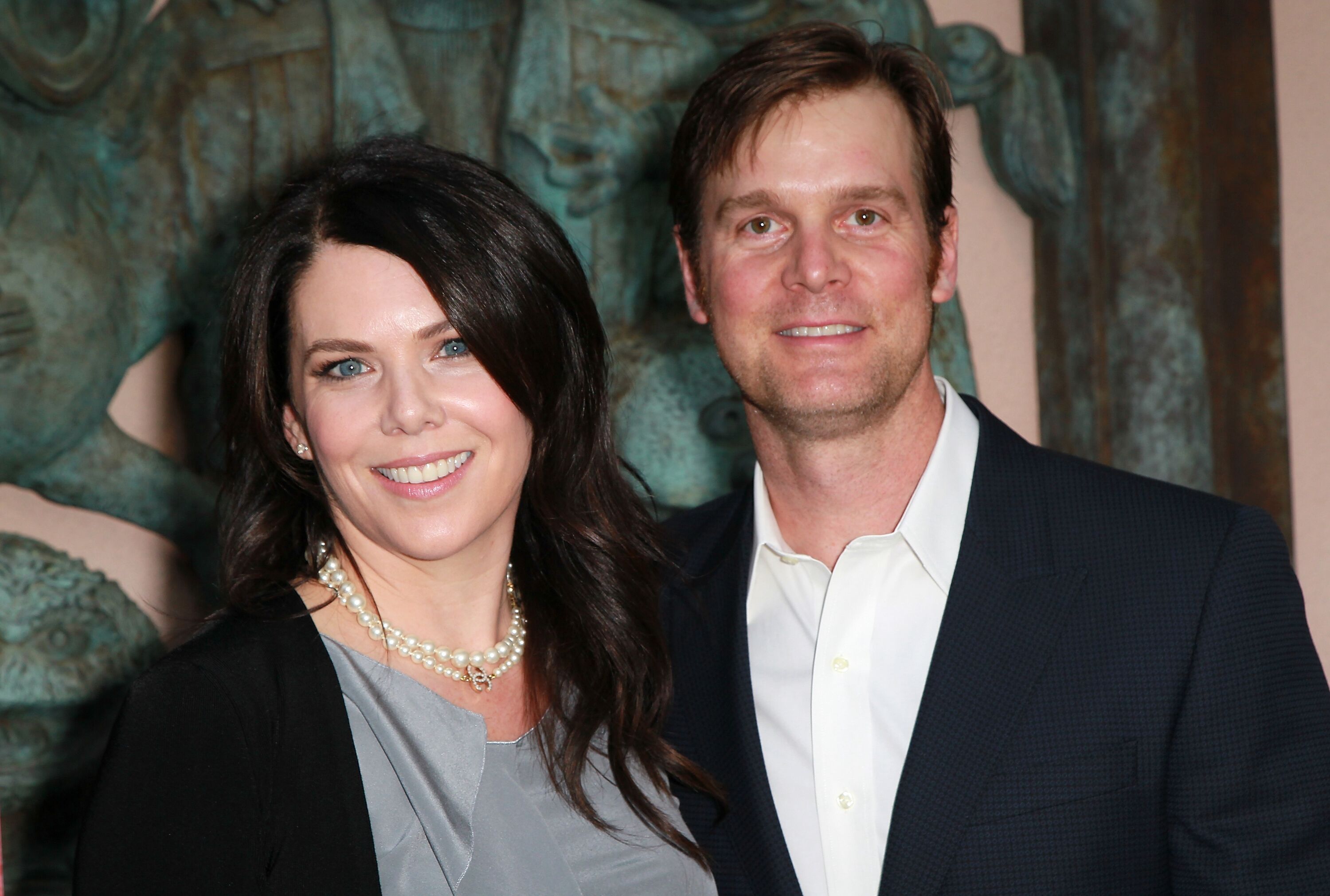 ---
But, the actress kept all the details of her life a secret. That's why it was very unexpected for Lauren when a picture of her and Peter was shown at the Ellen Degeneres Show. She panicked so bad that she confused the name of her boyfriend, and called him Fred instead of Peter! "Ellen looked at me like I was insane. I was confused. She was confused", -  Lauren recalls.
Now the couple makes appearances on red carpets and different events together, but they still hold on to their privacy.
Scott Patterson as Luke Danes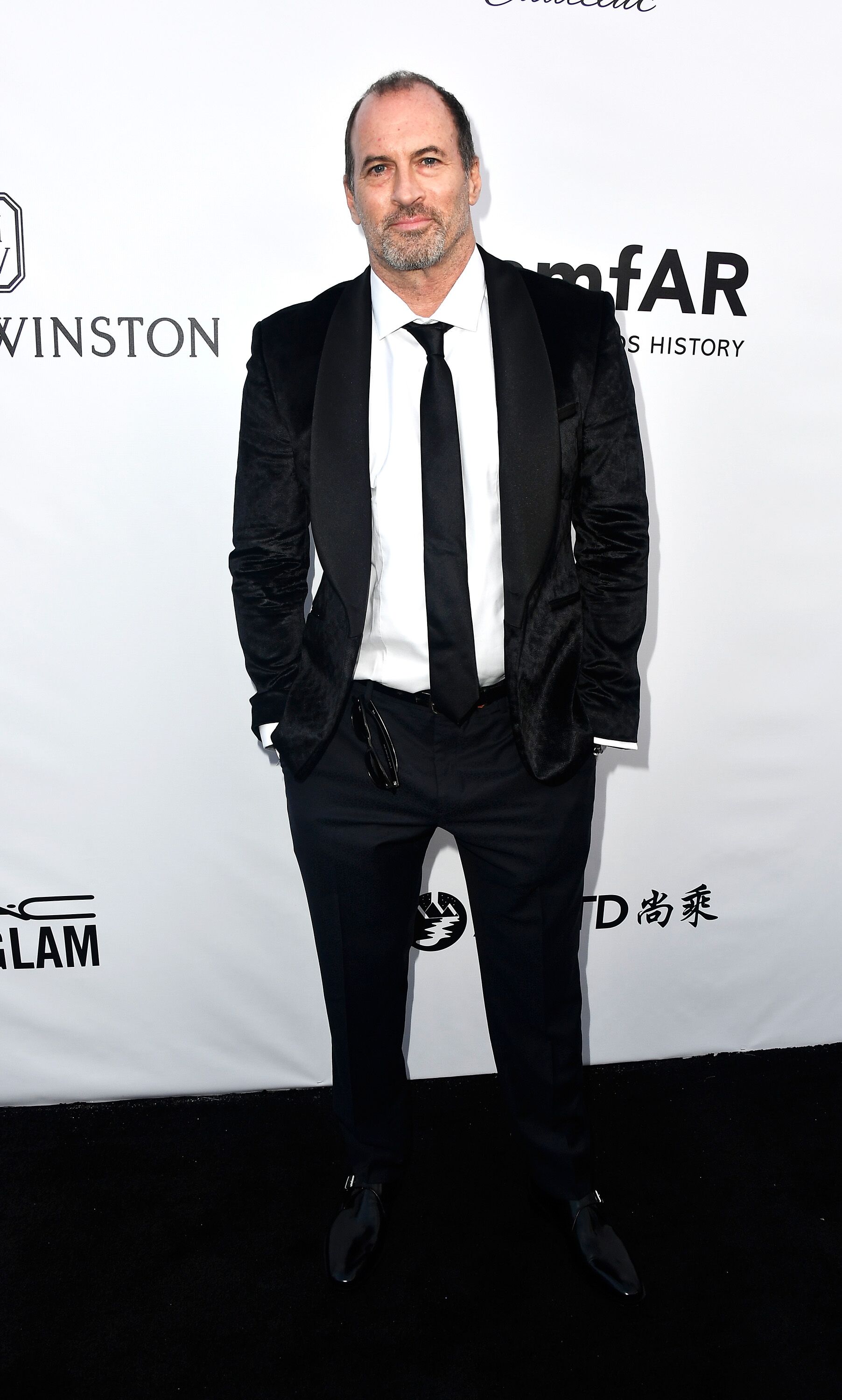 ---
An unwavering cap, a gloomy face expression and we can't forget the sarcasm. Oh, we love Luke for that! We can't imagine anyone else portraying this character besides Scott Patterson. What's interesting is that not only Gilmore girls brought the actor incredible fame, but they also brought him love! He met the one on the set of the show.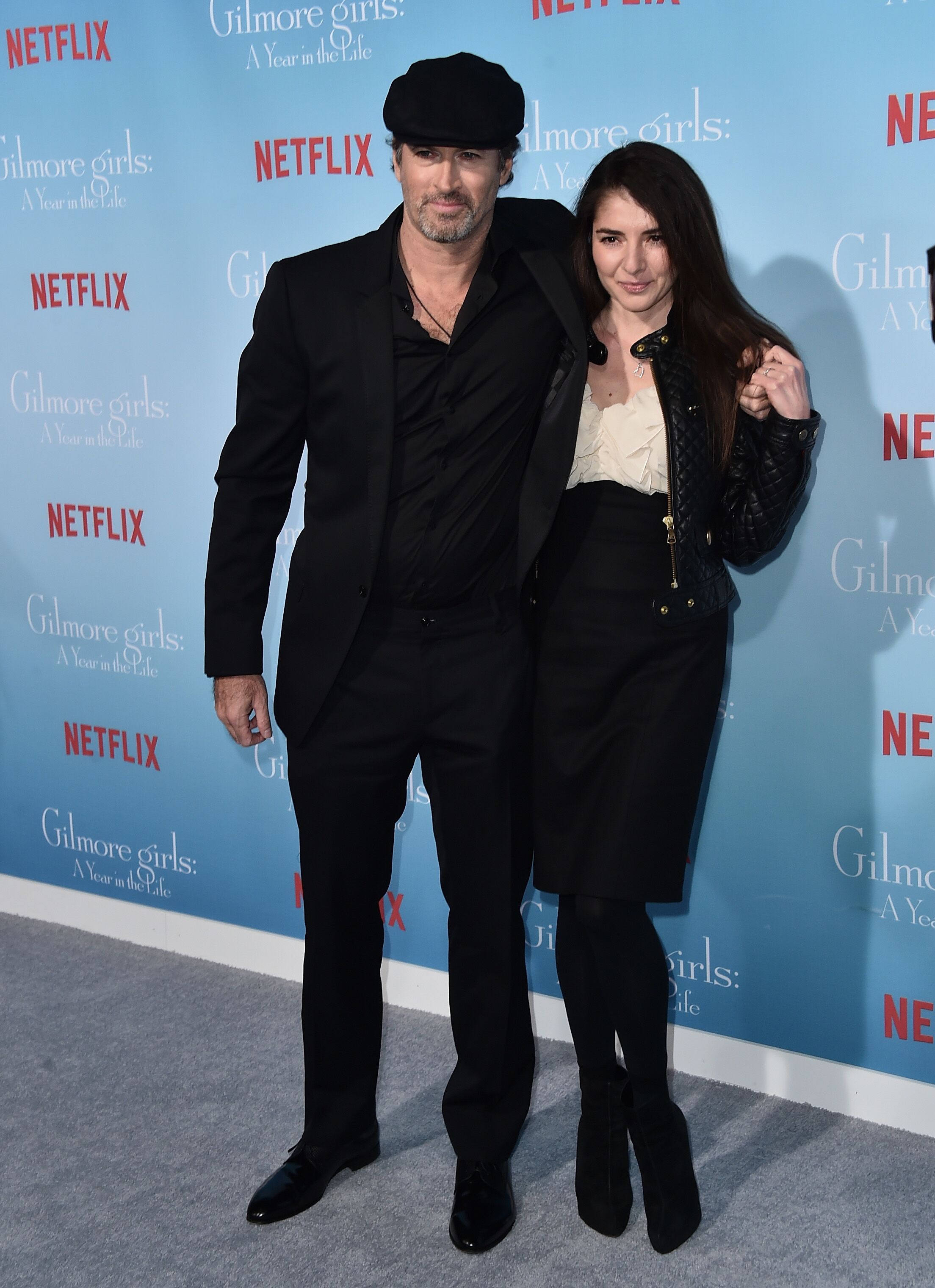 And no, it wasn't Lauren Graham, though, the actor did admit to having some chemistry going on between them. Back in 2001, Scott met Kristine Saryan. Yes, she had an episodic role in the show! At the time, the actor was 43 and his love interest was only 19, she was basically the same age as Rory Gilmore.
---
But as we see, the age difference is not so important when it comes to real feelings. The couple has been together for almost 18 years, and in 2014 they became the parents of a baby boy named Nicholas Petterson.
Alexis Bledel as Rory Gilmore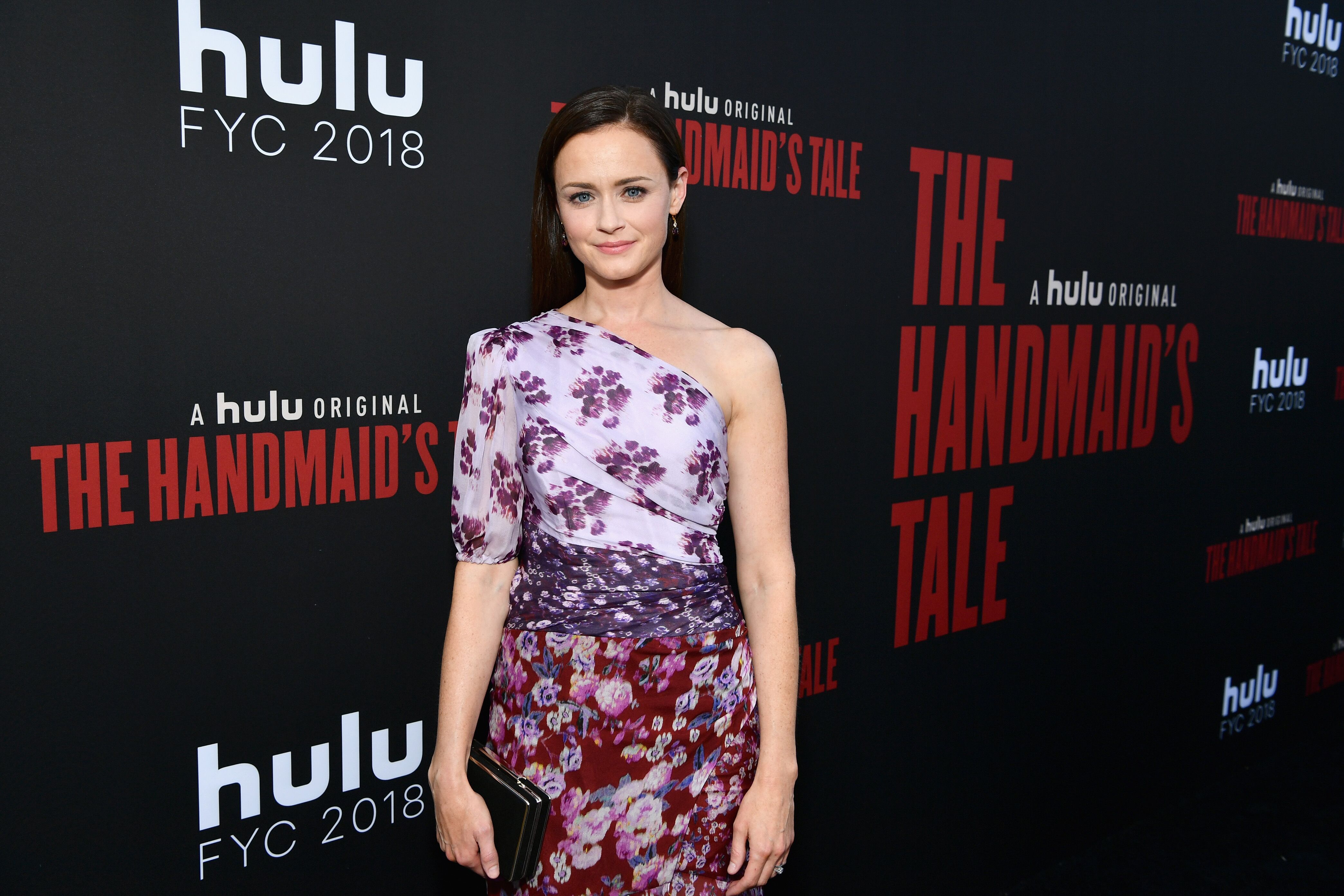 Alexis followed in her on-screen mother's footsteps and also met her life partner on set. But wait for that. Let's first talk a little about who the young actress was dating during the shooting of Gilmore Girls. Well... it might be easier to say who she was not dating. All Gilmore Girls fans know that the young actress dated her on-screen boyfriend in real life. Her relationship with Milo Ventimiglia, who played her bad-boy love interest Jess Mariano, was well-publicized. They secretly dated for four years and even spoke of marriage. 
"I think everybody who has been dating for more than a couple of years probably talks about it at some point", - Alexis told People back in September 2005. "It's a fun thing for us to talk about, but that's it".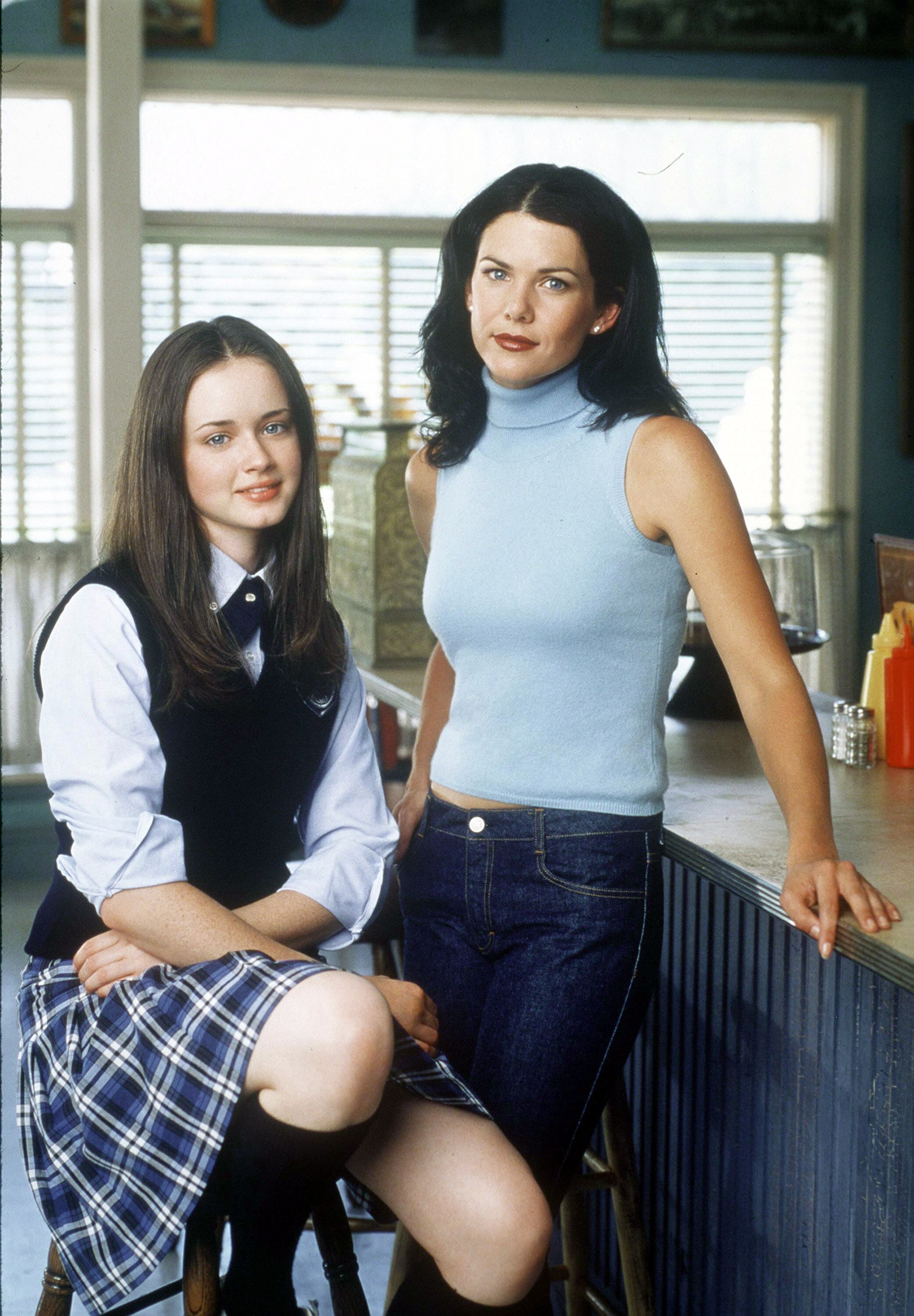 ---
But not everybody knows that her list of admirers from shoots was much longer. She dated so many people from the show, that it became a running inside joke on set!
"We did have a joke about casting all of Alexis' [real-life] boyfriends", - said casting director Mara Casey. According to her, before being in a relationship with Ventimiglia, Alexis also dated Jared Padalecki who played her other boyfriend on the series, Dean.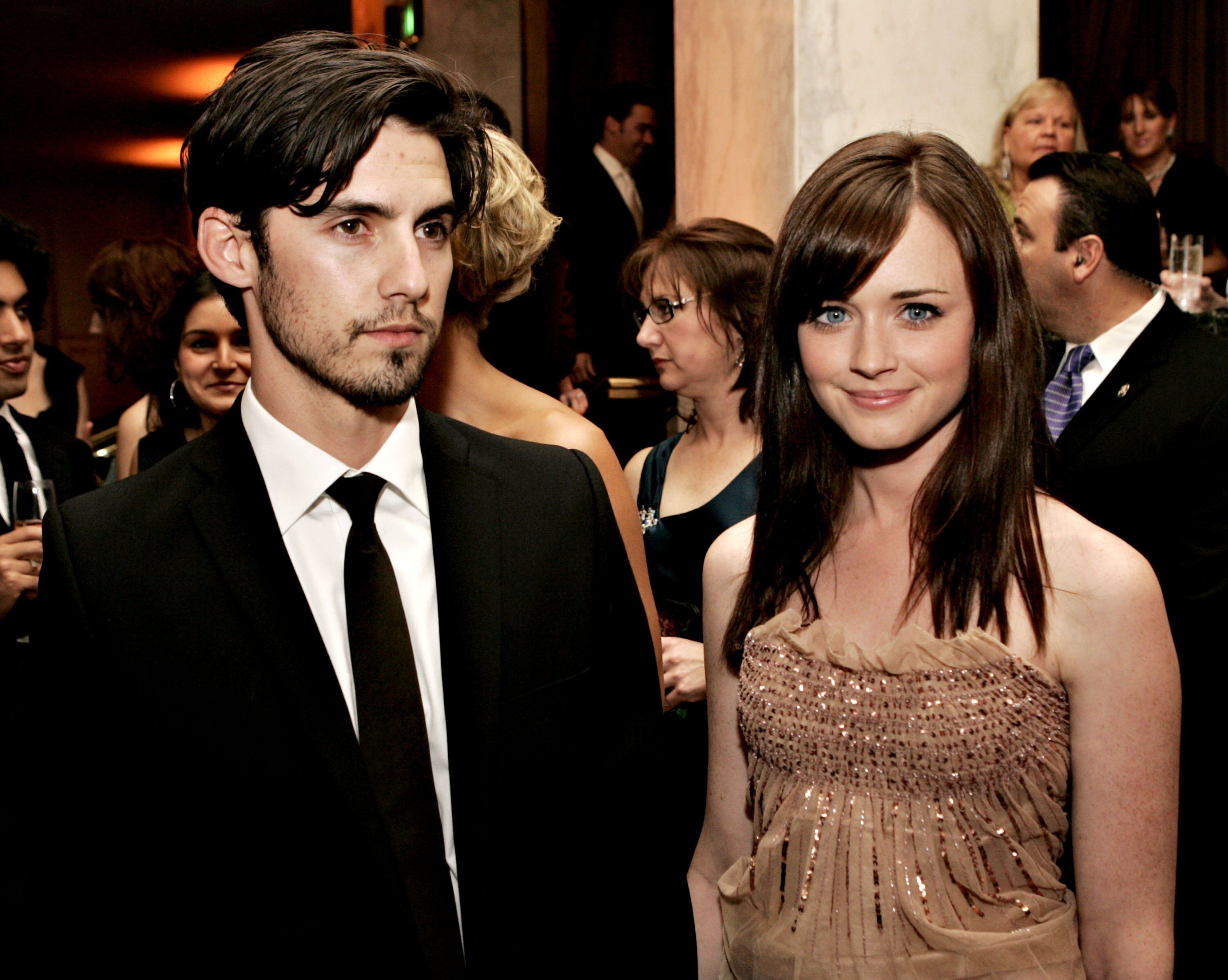 ---
Casey continued, "She dated Jared and Milo. And she also dated a young New York actor named Chris Heuisler, who played a guest role. Real sweet kid".
After Gilmore Girls was over, Alexis Bledel decided to try herself on the big screen, playing some big roles in movies such as Sin City, The Sisterhood of the Traveling Pants, and The Good Guy. In 2012 she landed a small role in the 5th season of Mad Men, portraying Pete Campbell's mistress who was portrayed by Vincent Kartheiser.
According to the show's creator, Matthew Weiner, he noticed the chemistry between the two straight away. "I told Vinnie that they would be great together. I was like, "Don't blow it!" Honestly, they're a really good match".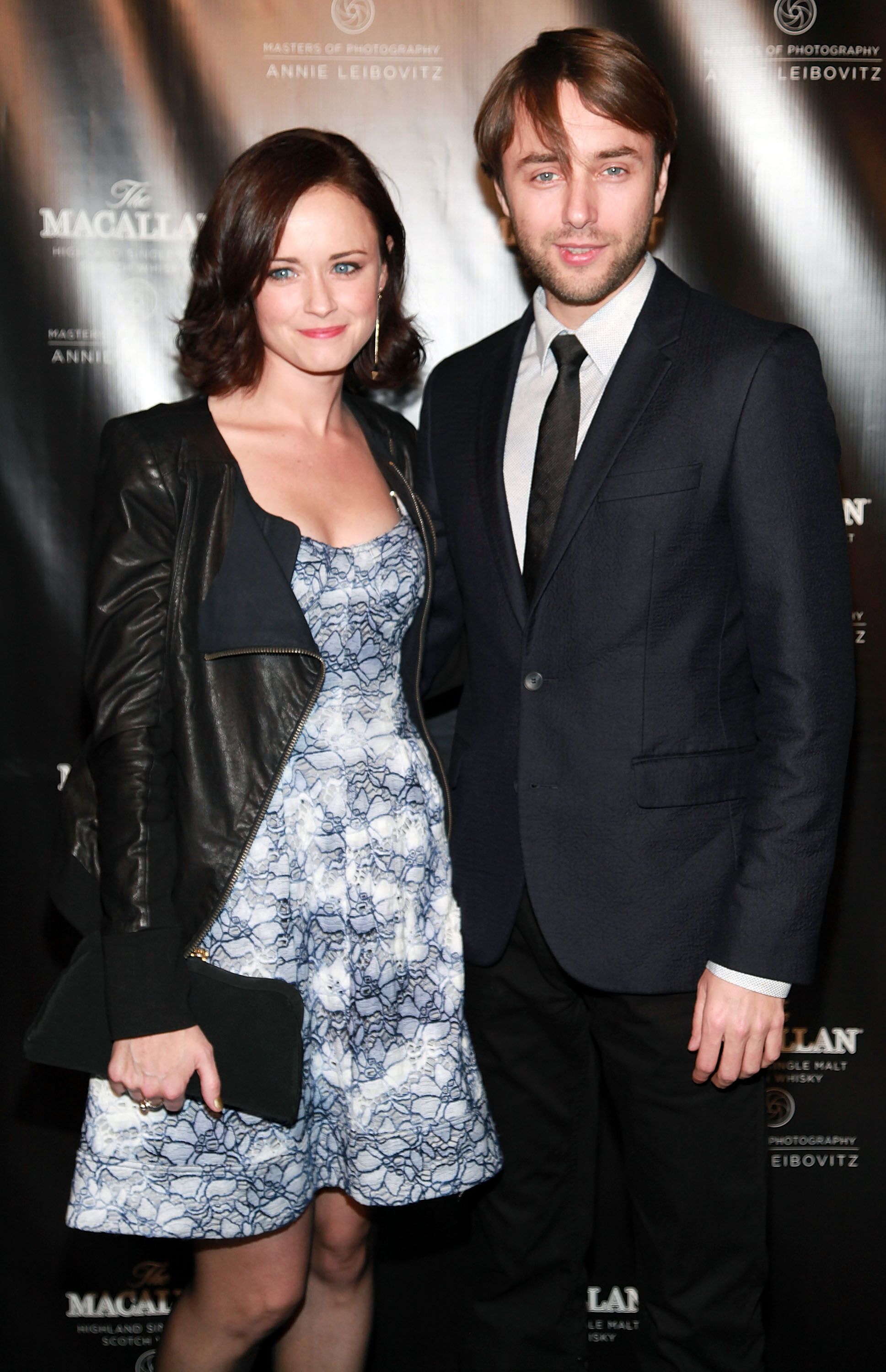 ---
And Vincent followed his advice! The very same year they made an appearance on the red carpet together and secretly got married in 2014. Vincent and Alexis have been called one of the most private celebrity couples in Hollywood quite a few times, but they seem pretty happy about that. They don't reveal their relationship, don't post any pictures on social media and thoroughly protect their 4-year-old son from journalists. So thorough that you can't find a single picture of him on the Internet or even find out his name.
Milo Ventimiglia as Jess Mariano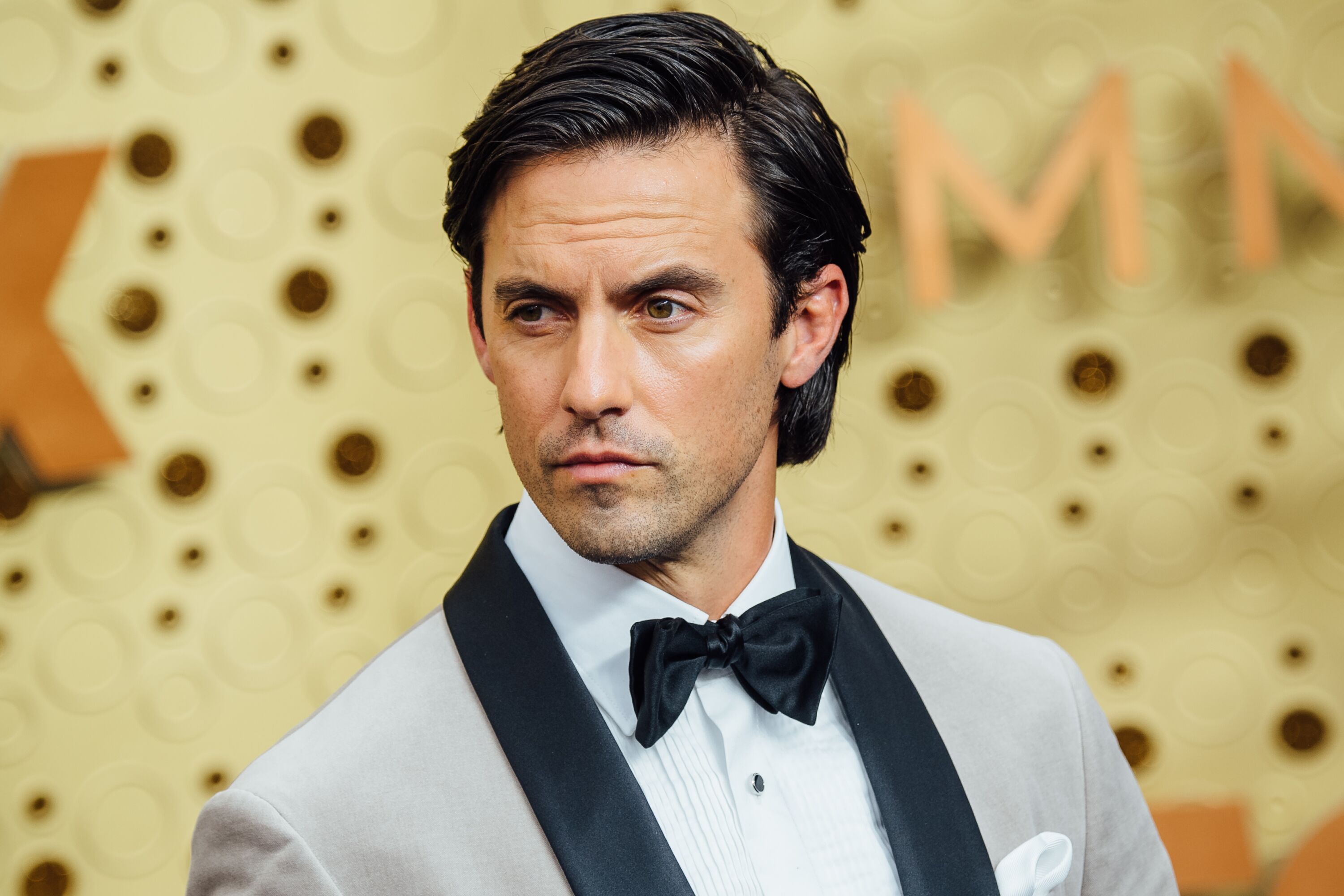 Well, since we've mentioned this actor's relationship with Alexis, let's talk about his private life. After breaking up with Alexis Bledel in 2006, the actor put all his time and effort into the new role in the show Heroes and… into the new relationship with the actress Hayden Panettiere. 3 years after the couple had split because of "different lifestyles".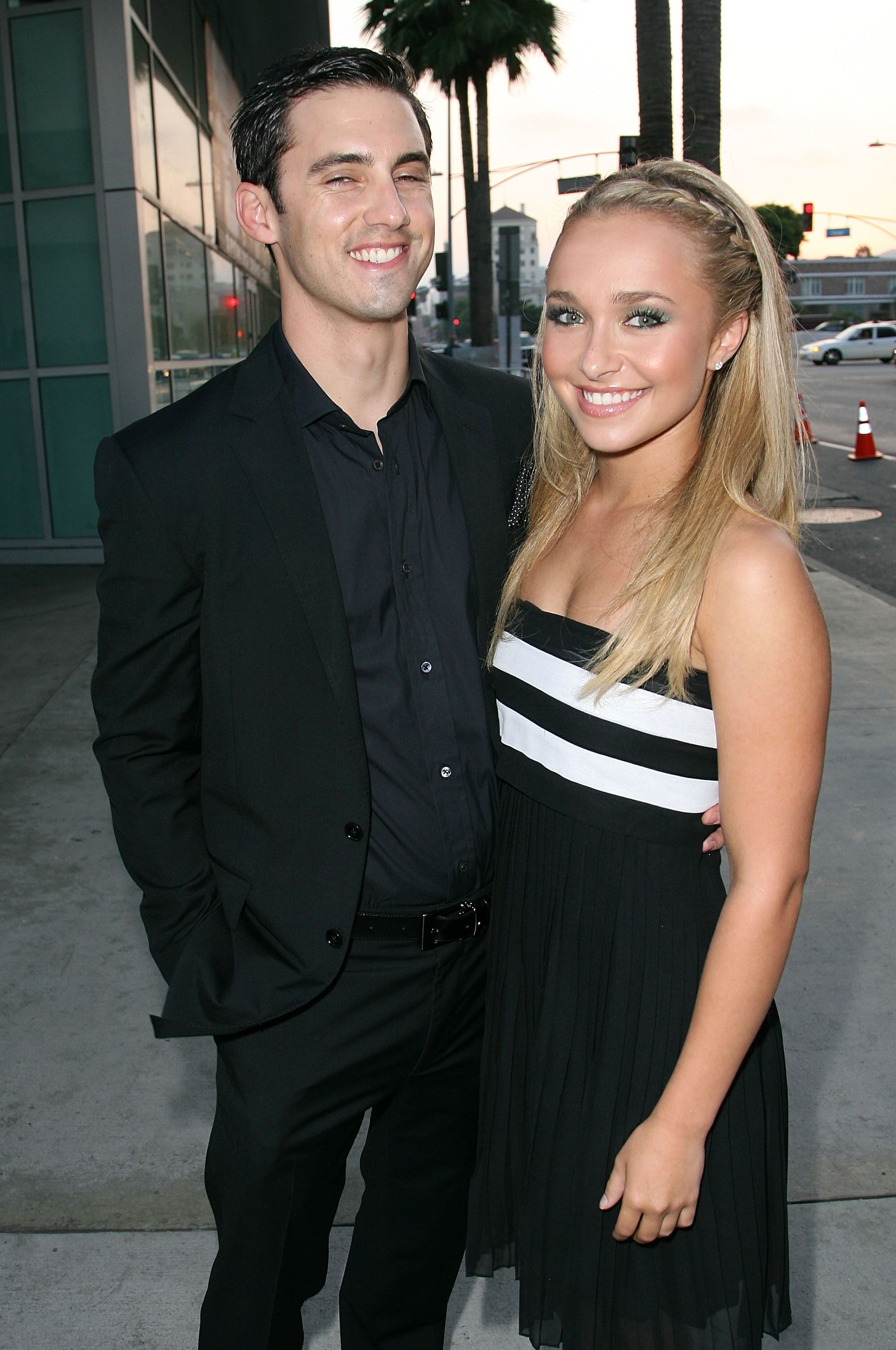 ---
The main role in the show This is Us put Milo on the covers of tabloids again, and that arose interested to his private life. Just like Alexis, the actor tries to avoid answering such questions. Asked in 2017 what he learned from dating co-stars, he responded: "Never do it again", explaining that it took him until his mid-to-late 20s to realize that "the job wears on you, relationships wear on you".
Now Milo is playing the role of Jack Pearson, the father of three children in the show This Is Us. Despite the fact that his character might be called an example of how one should be handling kids, the actor says he doesn't want to start a family yet.
'The show hasn't inspired me to go have kids, I'll tell you that much, but I think the value of family - and not only the family you're born into but the family that you make and you create with your friends - that's a message I'm often reminded of".
Melissa McCarthy as Sookie St. James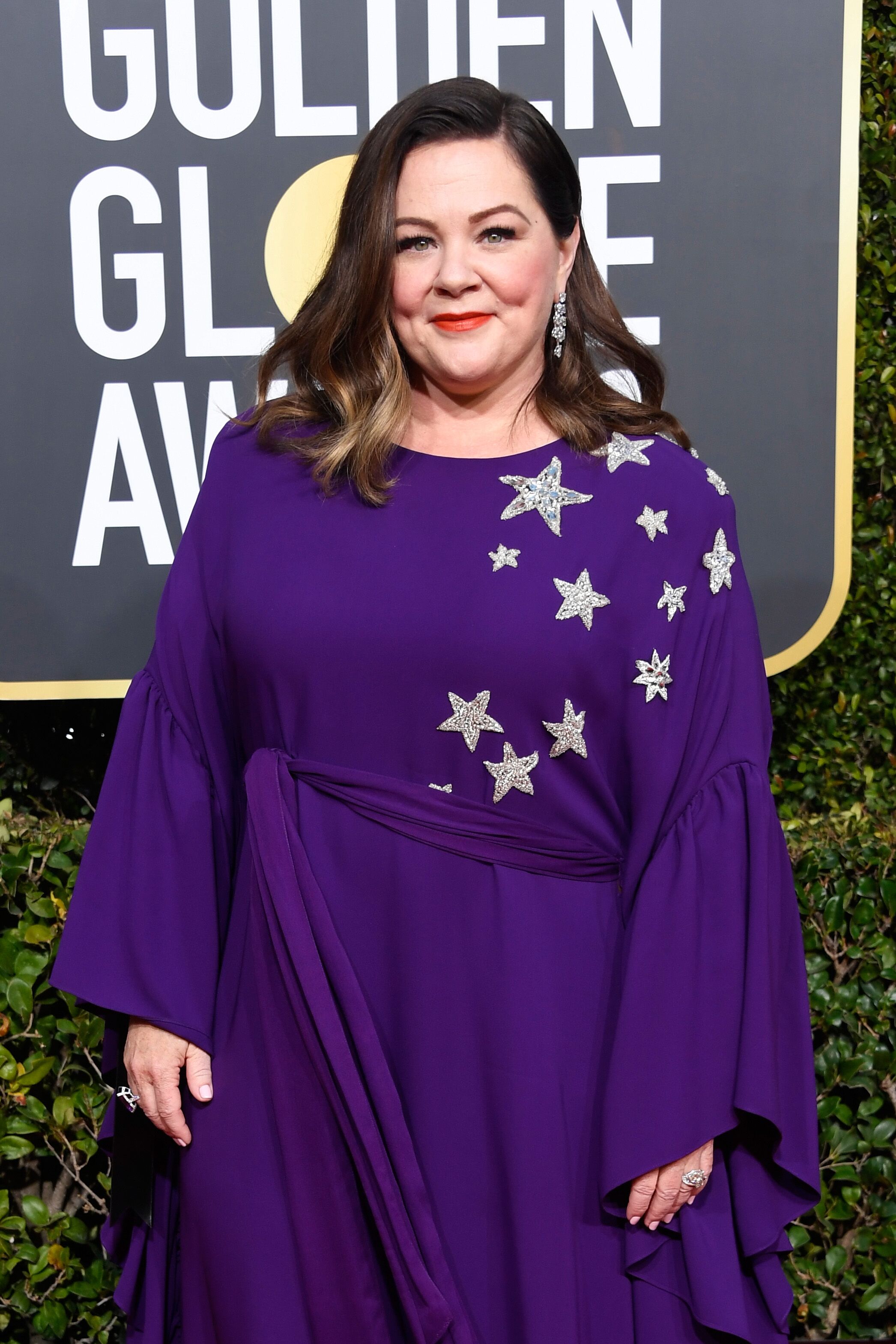 ---
Before charming Sookie won our hearts in Gilmore Girls, she captured another heart, the heart of famous comedian Ben Falcone in 1998.
Where do you think two people who can't imagine their lives without humor would meet? Of course, in a comedy writing class at the Groundlings comedy school in LA! "I immediately was like, 'Oh, he's strange. I like him", - Melissa continued. "And we were friends from, like, day one".
According to Ben, they were on the same page since the first time they met and they managed to keep that feeling for over 20 years. "We love each other, respect each other and try not to sweat the small stuff. And we really make each other laugh", - he said. 
By the way, did you know that Ben Falcone also starred in Gilmore Girls? However, it was just one episode in season 3. He and Melissa shared a scene, which you should definitely rewatch ASAP!
---
7 years into their relationship, the couple got married, and in May 2007 Melissa gave birth to their first child Vivian Falcone. The actress's pregnancy was written into the plot of Gilmore Girls. 3 years after there was an addition to their family, they welcomed another daughter, Georgette Falcone. During her second pregnancy, Melissa was already approved for the role in the sitcom Mike & Molly and in order not to mess up the timeframes, she started working on the show only 4 months after giving birth to the baby!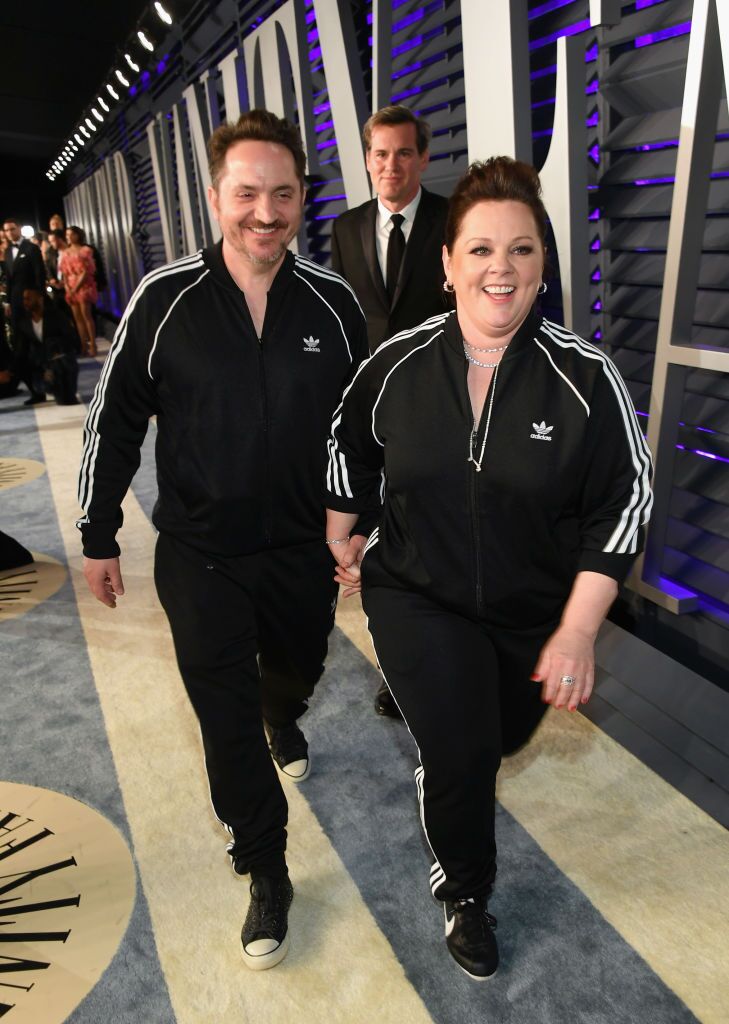 Unlike many couples who try to separate their private life from work, Melissa and Ben have often starred together. Do you recall the amazing scene on the plane in Bridesmaids, or Ben's cameo in Identity Thief, the script of which they created together? Then their mutual work on The Boss and Life of the Party followed. Where do they get so many ideas and inspiration from?!
Keiko Agena as Lane Kim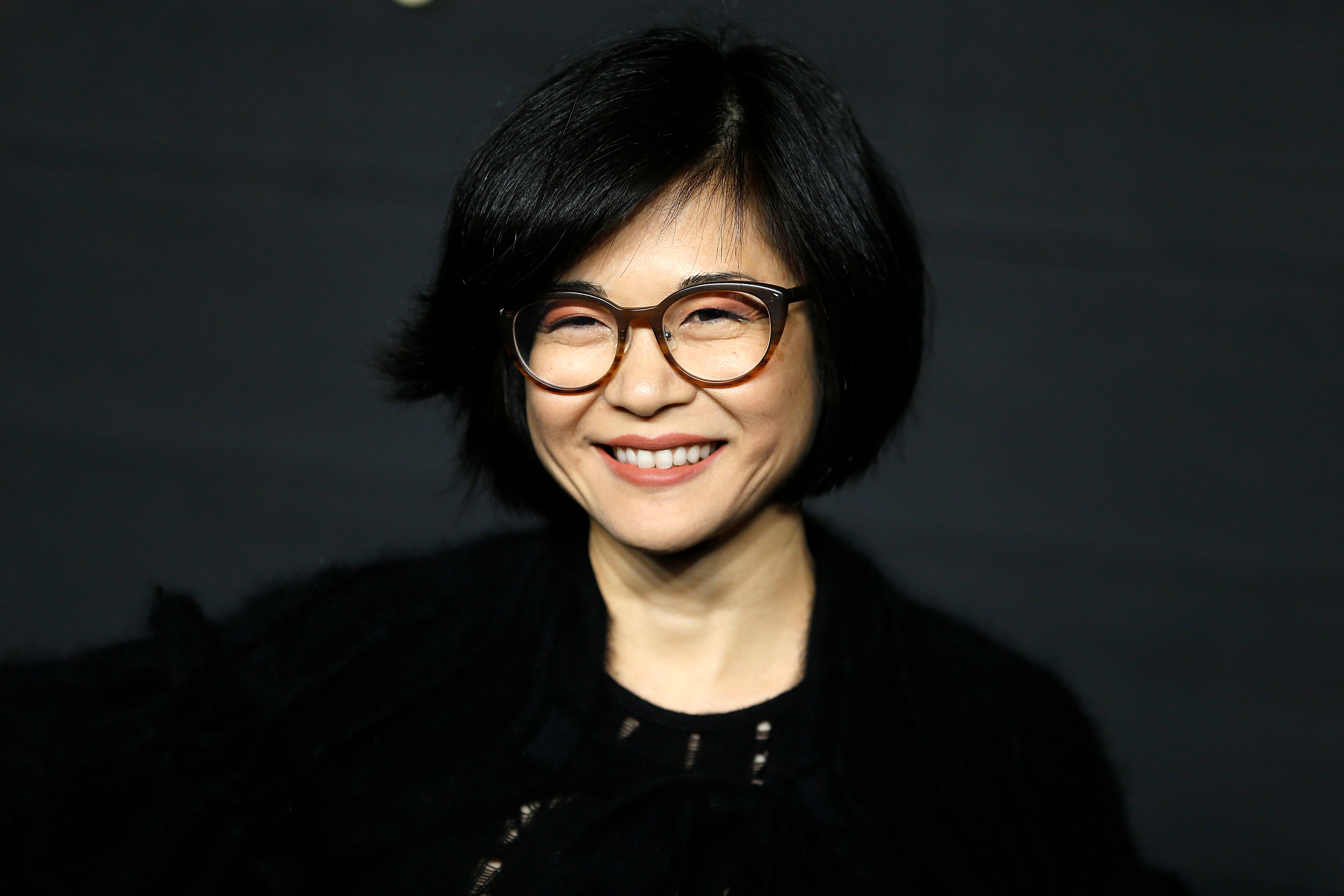 ---
We all dreamt of such a school best friend as Lane, as she was always ready to come help. By the way, did you know the actress was 27 when she starred in season 1 of the show? Can you imagine? She was 8 years older than Alexis Bledel and portrayed a schoolgirl!
Keiko was born in Hawaii but she started college in Washington. According to her, before that she had no idea what it was like to be Asian American. Keiko had no idea why she couldn't get a role in a drama club.
"I was very egotistical because I was very good at acting as a kid, so I'd be like, "I don't get it. Why am I not getting these parts? I really didn't understand that, because in Hawaii, you just played everything. It was like a cold shower", -  she revealed.
Once the show was over, Keiko was worried that this role would become her first and last breakthrough. "I didn't know how to live without the show, so when the show was gone, I didn't have confidence that I would be able to do the working actress side of it, and then I would be a receptionist at a temp agency, which was what I was doing before".
---
But everything couldn't be better. She's been very active, you can see her in a few episodes of 13 Reasons Why and also in the criminal drama Prodigal Son that premiered on September 23 of this year. Just like her character from Gilmore Girls, Keiko is fond of music. This hobby brought her together with her now-husband, singer and musician Shin Kawasaki. They got married in a helicopter over Las Vegas, Nevada on December 19, 2005.
Liza Weil as Paris Geller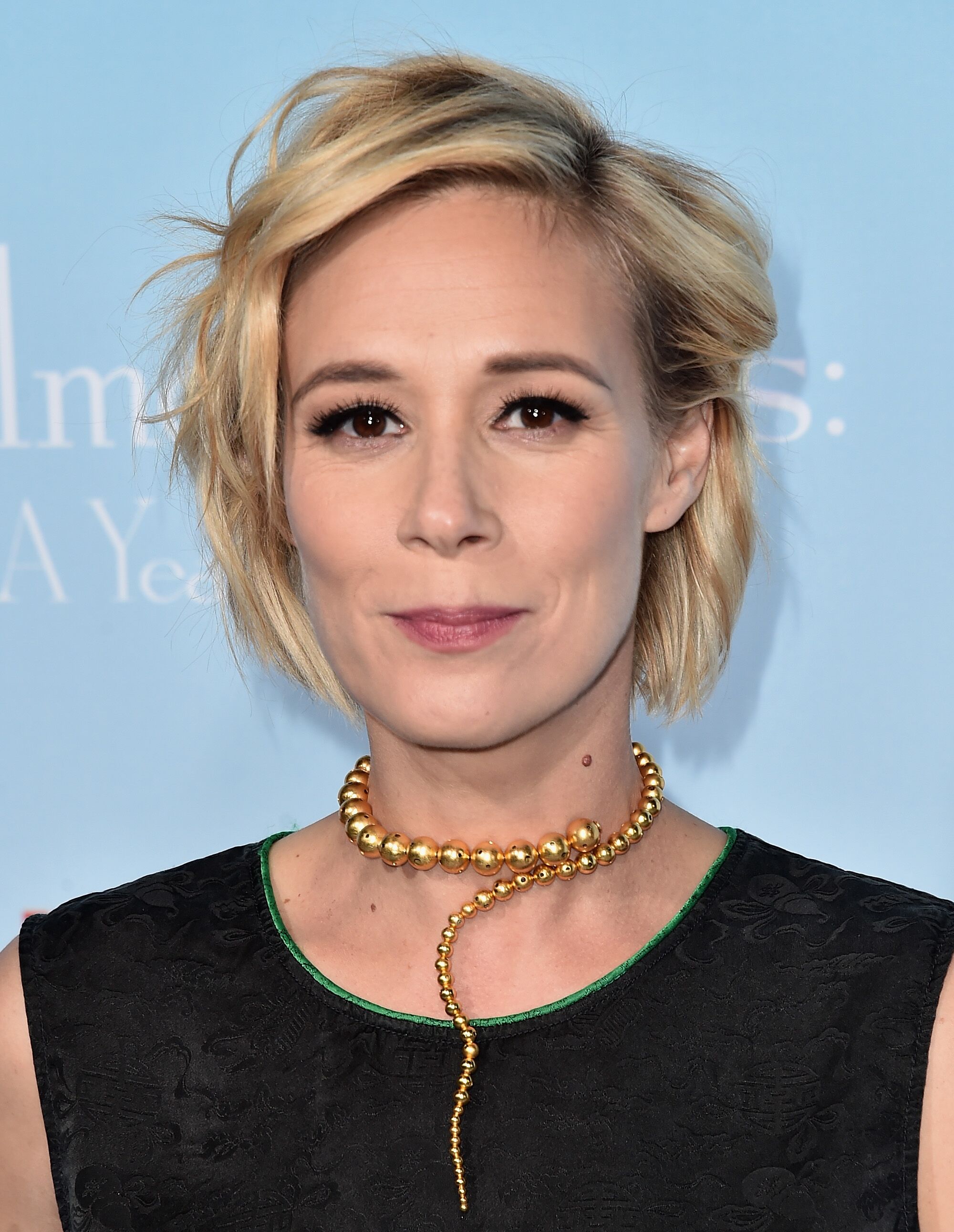 First a rival, then a good friend. We loved Paris Geller for her incredible honor, intelligence, and persistence. The actress Liza Weil dreamt of becoming an archeologist due to her childhood crush on Harrison Ford! And we get that!
Yet, her acting genes kicked in and now we know her not only as nerdy Paris but also as Amanda Tanner from the Scandal and Bonnie Winterbottom from How to Get Away with Murder. For 10 years the actress has been married to actor Paul Adelstein who we know from the role in Private Practice.
---
In 2010 the couple welcomed a daughter, yet they divorced 3 years ago. On the set of How to Get Away with Murder, Liza Weil met actor Charlie Weber who plays Frank Delfino. At the time they both were going through difficult divorces and this relationship has become a sip of fresh air for both of them.
However, last winter it was rumored that the couple had broken up, and that was confirmed by Charlie himself: "Liza and I share an amazing relationship rooted in love and respect. That relationship has found its way back to the great friendship we've always had".
The couple stayed great friends and at this point Liza Weil is single.