Meet 'Will and Grace' Cast's Real-Life Spouses
The comedy "Will & Grace" became massively popular since it first aired in September 1998. Centered around the lives of roommates and friends Will and Grace, the show initially ran for eight years before its comeback in 2018. 
While fans can catch up on the latest developments in their onscreen lives with the show's revival, there is also something to be said about the real-life partners of these famous and funny characters.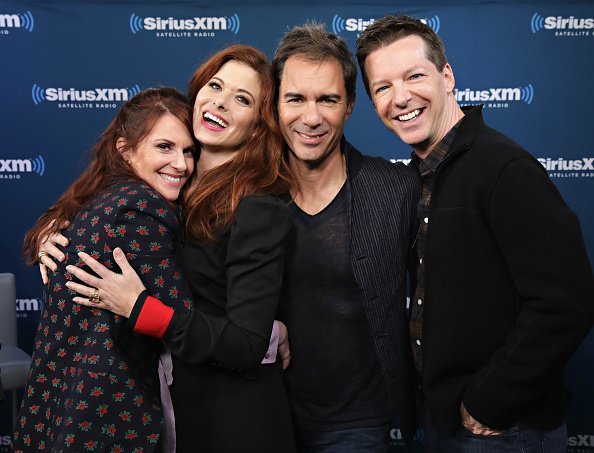 WHAT THE SERIES, 'WILL AND GRACE' IS ABOUT
"Will And Grace" is an American TV series that centers on the cordial and pretty complicated relationship between Will Truman and Grace Adler. The show ran from 1998 to 2006. 
It shows the close friendship between Will, who is a gay lawyer, and Grace, an interior designer. The show was an enjoyable one during its years of running, which produced a total of eight seasons. 
This was a well-executed show that not only brought fame to the characters but awards also. This was one of the first movies to have gay characters as the major protagonists.
In 2017, NBC informed the public of the decision to resume the series. They made the ninth season, which consisted of 16 episodes, which will be followed up by the tenth and eleventh season, which would have 18 episodes each.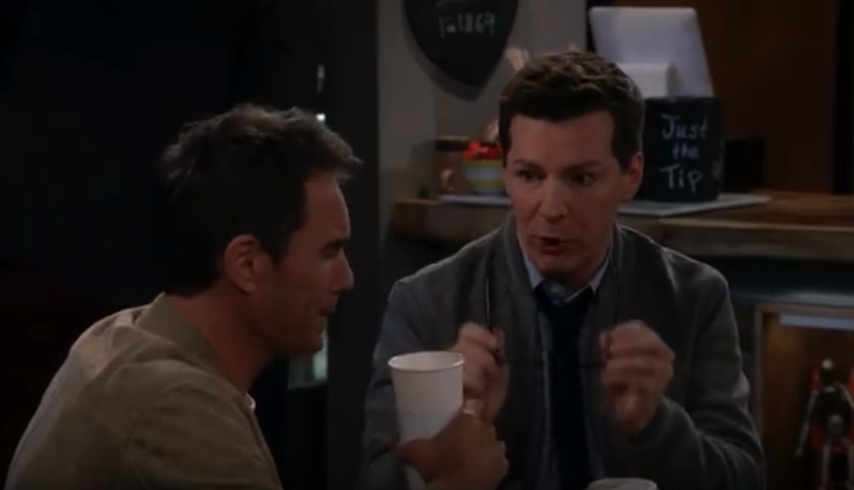 DEBRA MESSING: GRACE ADLER
Debra met the writer and producer, Daniel Zelman at New York University in 1990 and the pair got engaged eight years later. After a long engagement, the couple tied the knot on September 3, 2000. 
Since then, Daniel became known for his work on films including "Damages" in 2007, "Fool's Gold" the following year, and the 2015 movie, "Bloodline." The couple also welcomed a son, Roman Walker Zelman to the family on April 7, 2004.
However, they separated six years later followed by their filing for divorce in 2012. Their divorce became official on March 1, 2016, and Debra elaborated on the reason for their split during an interview in 2012. 
"Twenty years. It's a very long time. I think the institute of marriage is a noble thing," Debra said. "I think the idea of a partner for life is incredibly romantic. But now we're living to 100. Till death do us part was a much different deal."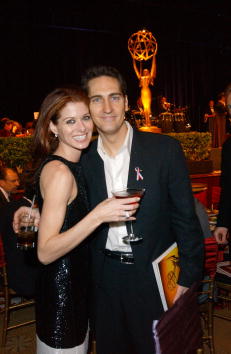 MEGAN MULLALLY: KAREN WALKER
Megan found her soulmate in Nick Offerman in 2000 when they acted together in a play in Los Angeles. An instant attraction led to their wedding on September 20, 2003.
The couple hardly spent time apart since. With Megan being an actress, and Nick both an actor and producer, the pair often work together and spend as much time together as possible.
"We like to be together. We'd rather be together than not together. And we have our two-week rule: We've never been apart for more than two weeks," Megan said.
Nick made a name for himself working on productions such as "Parks and Recreation," "Fargo," and "The Founder," and enjoys making furniture in his spare time when he and Megan don't have plans in the works.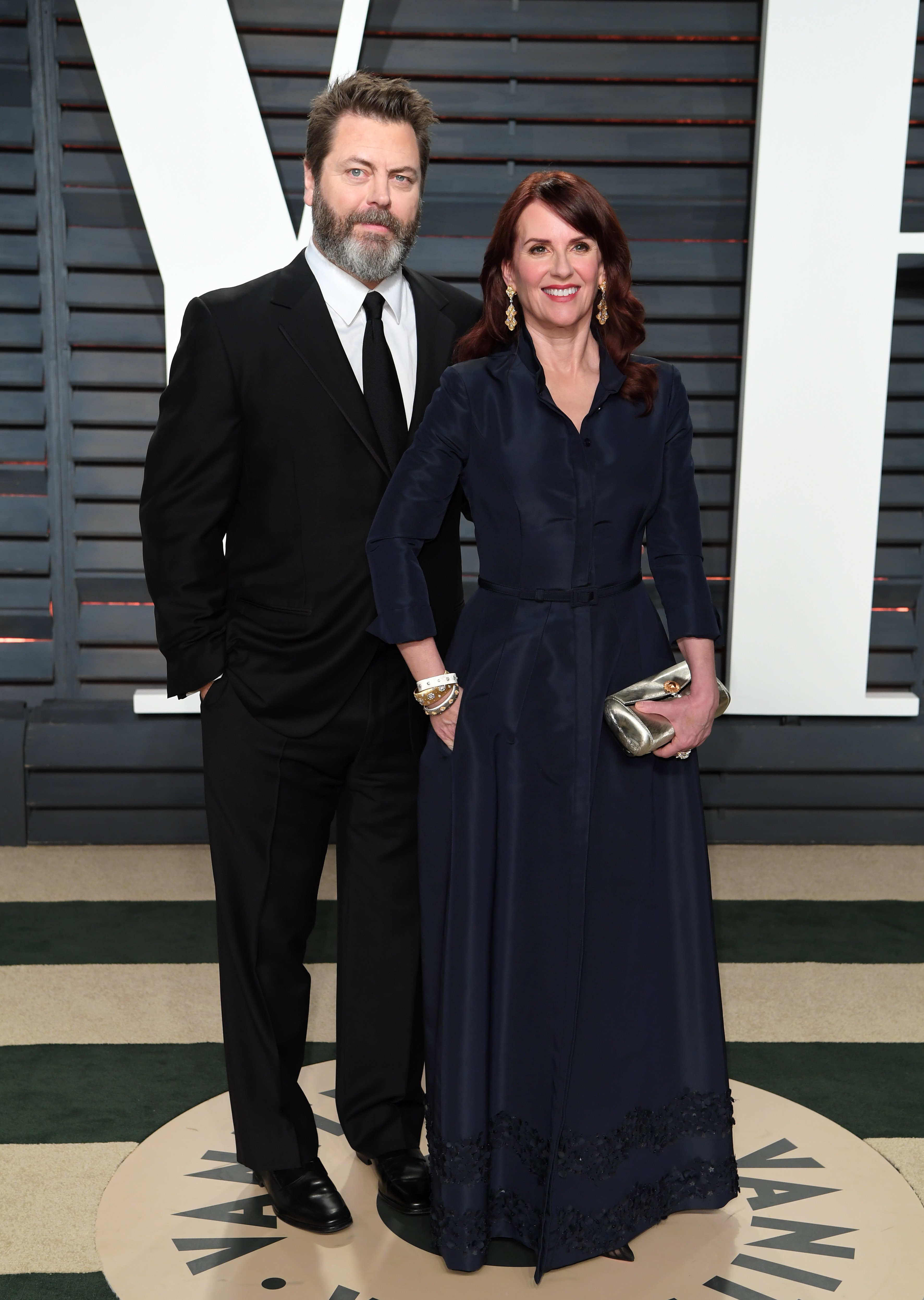 The couple co-wrote a book published in October 2018 called The Greatest Love Story Ever Told, and it gives humorous and poignant insight into their perspective about a lasting marriage.
ERIC MCCORMACK: WILL TRUMAN
Love came around for Eric when he least expected it in 1994. He'd been dating actresses when he met Janet Holden, who worked as the assistant director for a television series in which he starred. 
Eric found her different from the women he dated, and it took some convincing to get Janet to go out with him, but she eventually agreed, and the couple had a secret relationship for a few months before they went public. 
The couple then tied the knot on August 3, 1997, five months after Eric got cast in "Will & Grace," and Janet gave birth to their son, Finnigan Holden McCormack on July 1, 2002, in Los Angeles.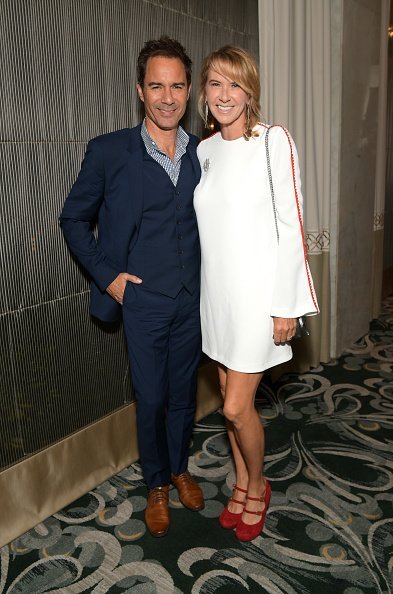 SEAN HAYES: JACK MCFARLAND
Sean started dating the actor and music producer, Scott Icenogle in 2006 and it took eight years before they exchanged vows during a small and private ceremony on Thanksgiving week in 2014. 
In addition to producing music in Los Angeles, Scott also composes, and he works with his production partner, Lior Rosner, to create music for all types of needs in the entertainment industry. 
Some of the artists Scott worked with to date include Madonna, Justin Timberlake, Christina Aguilera, Katy Perry, and Beyoncé. More than 35 songs Scott has worked one, became Billboard chart No. 1 hits. 
In 2018, Scott became an award winner and snagged the ASCAP Award for Top Television Series, which he shares with his music producing partner, Lior Rosner.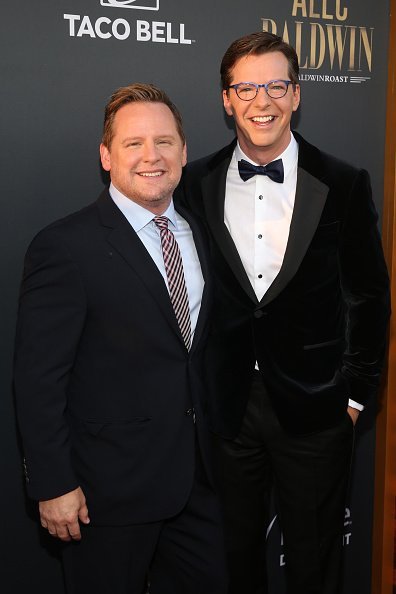 SHELLEY MORRISON: ROSARIO SALAZAR    
Shelley played Karen's grumpy Salvadoran maid, but her offscreen life has little resemblance to her on-screen character. The Latin actress married the director, Walter Dominguez.
The pair have stayed committed to each other through the highs and lows. The couple went through a difficult time in 1998. Shelley had a mastectomy when doctors found a cancerous tumor.
Later they removed another growth from one of her lungs a year later. The actress remained cancer-free since and became a volunteer counselor for senior citizens, cancer patients, and people living with AIDS.
All the while, Walter stayed by her side and supported her, particularly when Shelley's actions on April 23, 2003, shocked even her. Shelley stopped at Robinsons-May department store to buy shoes while on her way to a "Will & Grace" rehearsal.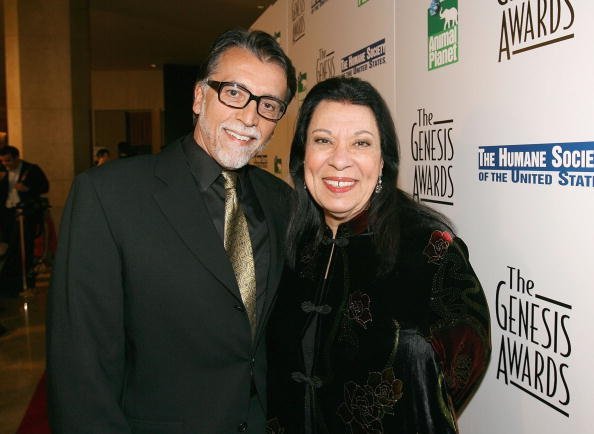 After paying for the shoes, Shelley got stopped by security guards as she left the store and then took her to their office. She emptied her pockets and found "this horrible jewelry": 
"I would have never bought for myself or given as a gift in a million years. I have a complete blank on anything in between," Shelley recollected that memorable moment.
The actress promptly got arrested for shoplifting $446 worth of costume jewelry she doesn't remember taking in the first place. Eight hours after being booked by LAPD cops, Shelley got released on $20,000 bail. 
"The whole episode has been extremely difficult for her. Shelley is the most scrupulously honest person I have ever met," Walter said a few months after the incident.
Horrified at what she had done, Shelley spent about two weeks spiraling down the dark pit of shock and regret. Having been a spiritual person all her life, the actress felt like she lost her "spiritual core".
While Shelley feared that she would end up in prison, the case ended with her receiving a $300 fine and one year of probation with a warning to stay away from the store. 
Shelley's fans responded with support sending letters and flowers, and the incident didn't harm her career either, as NBC renewed her contract for another three seasons before she got sentenced.
Walter, on the other hand, became known for his work on "Bonnie's Kids," "Devil Times Five," and "Weaving the Past: Journey of Discovery," which the couple did together.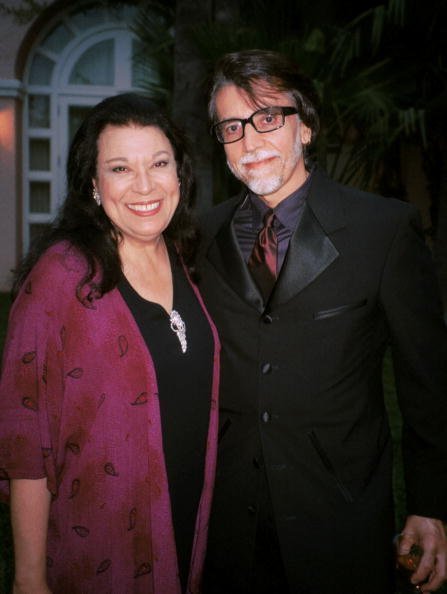 UNKNOWN FACTS ABOUT THE CAST 
The Will and Grace series was a very successful one with lots of awards attached to it. Despite the appearance of glamour, there are some dark secrets about the cast that you didn't know that we're here to reveal to you. 
SEAN HAYES GOT DEATH THREATS WHICH MADE HIM NOT WANT TO COME OUT
Sean Hayes, who played Jack McFarland, steadily got death threats while the show was in session. The death threats he got scared and made him hide the fact that he was gay until he came out in 2010.
DEBRA MESSING'S MARRIAGE FAILURE
In 2011, Debra messing announced her split from her husband of ten years and a partner of 20 years. Only a few days after the announcement, a source said that Debra was dating Will Chase, who also just got separated.
So did they get together after Debra's separation? No, they had been seeing each other for close to 6 weeks. They later broke up in 2014. Since then they have been dating different people.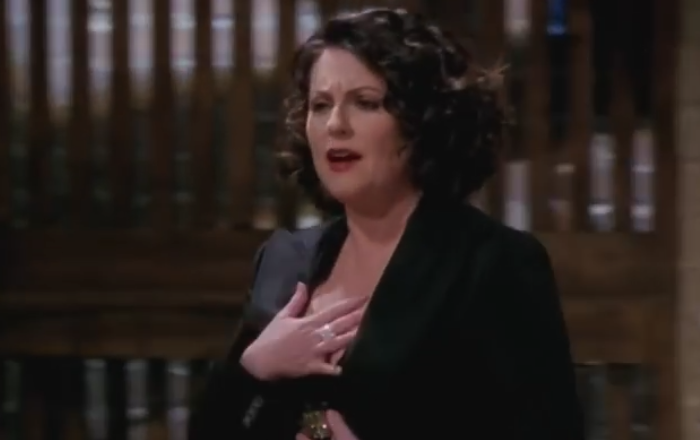 NO SPIN-OFFS?
Most shows in the 90s had a spin-off, and it was a surprise that despite the success of Will and Grace, it had no spin-off. Well, here's the reason why.
In an interview with Digital Spy, Megan Mullally said that there was a spin-off planned for her character, but when NBC did a spin-off of Friends, they were reluctant to put into action their plans.
LOSING BIG JOBS
Eric McCormack and Megan Mullally lost some jobs besides Will and Grace. Eric got a major role on The Jenny McCarthy Show but was sad when they told him his character was cut off.
This was more painful because he needed the money to fund his wedding and build his family. Megan also lost a job as a voiceover for the movie 'Finding Nemo.'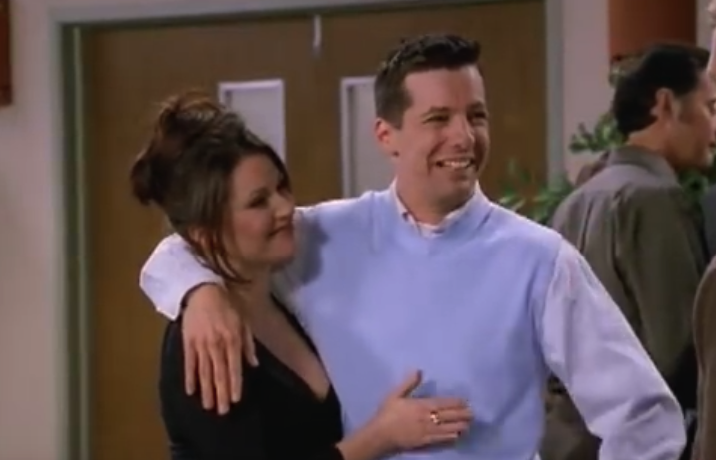 COURT CASES
Debra Messing had an encounter with the court when Nshan Agazaryan used her car to hit Adam Smith's car. The owner of the hit car demanded a compensation of $25,000.
This happened in 2007, and to date, we don't know what conclusions the case came to. Also, on April 23, 2003, Shelley Morrison, who acted as Karen's maid in the series, was arrested for shoplifting.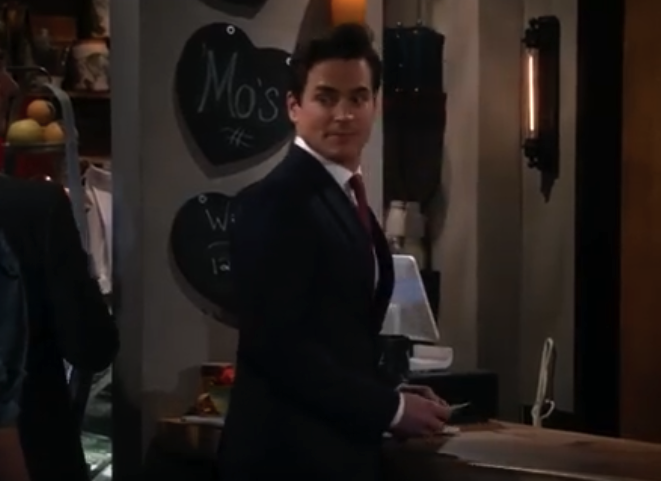 Relatedly, fans of the comedy series jumped for joy when the show returned for its ninth and eventually the tenth season after being off the air for over a decade. 
However, NBC brought bad tidings on July 25, 2019, when the network announced the cancellation of the show in 2020, leaving disappointed fans to say goodbye for a second time.
Source: Wikipedia, NickiSwift