Meet Kevin Costner's Love Child Who Influenced The Life Of All Of His 6 Children
Legendary actor Kevin Costner took his time to share his sentiments about being a father to seven children. Kevin is considered one of Hollywood's greatest actors, with several critically-acclaimed films under his belt. His most memorable movies include "The Untouchables," "Hidden Figures," "The Bodyguard," "A Perfect World," and "Message in a Bottle." With so much success, one wonders how this actor does it. Read on to find out!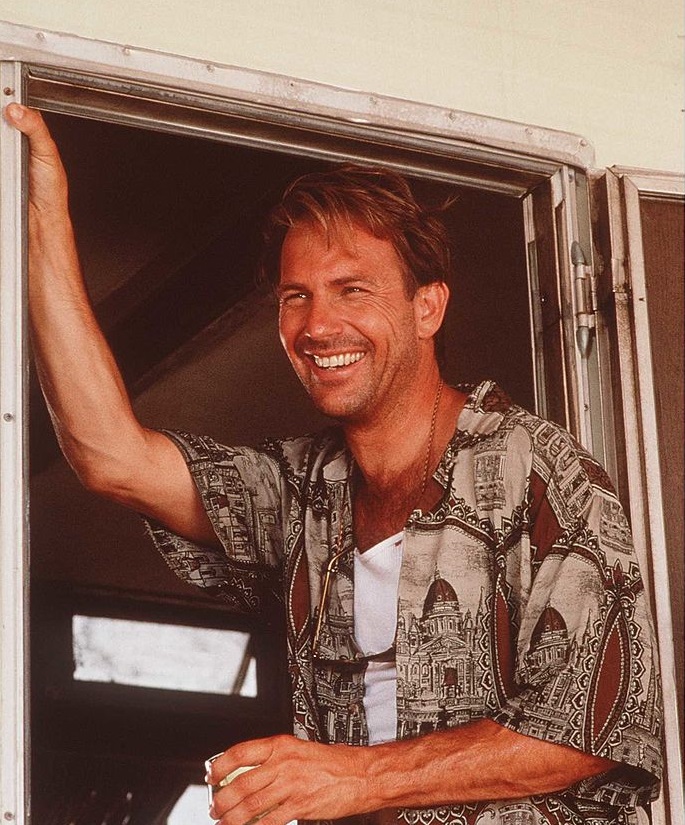 THE MOST IMPORTANT ROLE IN HIS LIFE
The 63-year-old star has also won several awards, including two Academy Awards, three Golden Globe Awards, two Screen Actors Guild Awards, and one Emmy Award. But the most crucial role in Kevin's life is fatherhood. He's most proud of being a father to daughters Annie, Lily, and Grace; and sons Joe, Liam, Cayden, and Hayes. They are his children from three different relationships. The actor's children range in age from eight to 34. And even though Costner and his character, John Dutton, are slightly similar, the two are entirely different when it comes raising their kids:
"If [John] keeps making these same mistakes, people will lose faith in who [he is], even as a character," Kevin recently said to Indiewire", film industry and review website.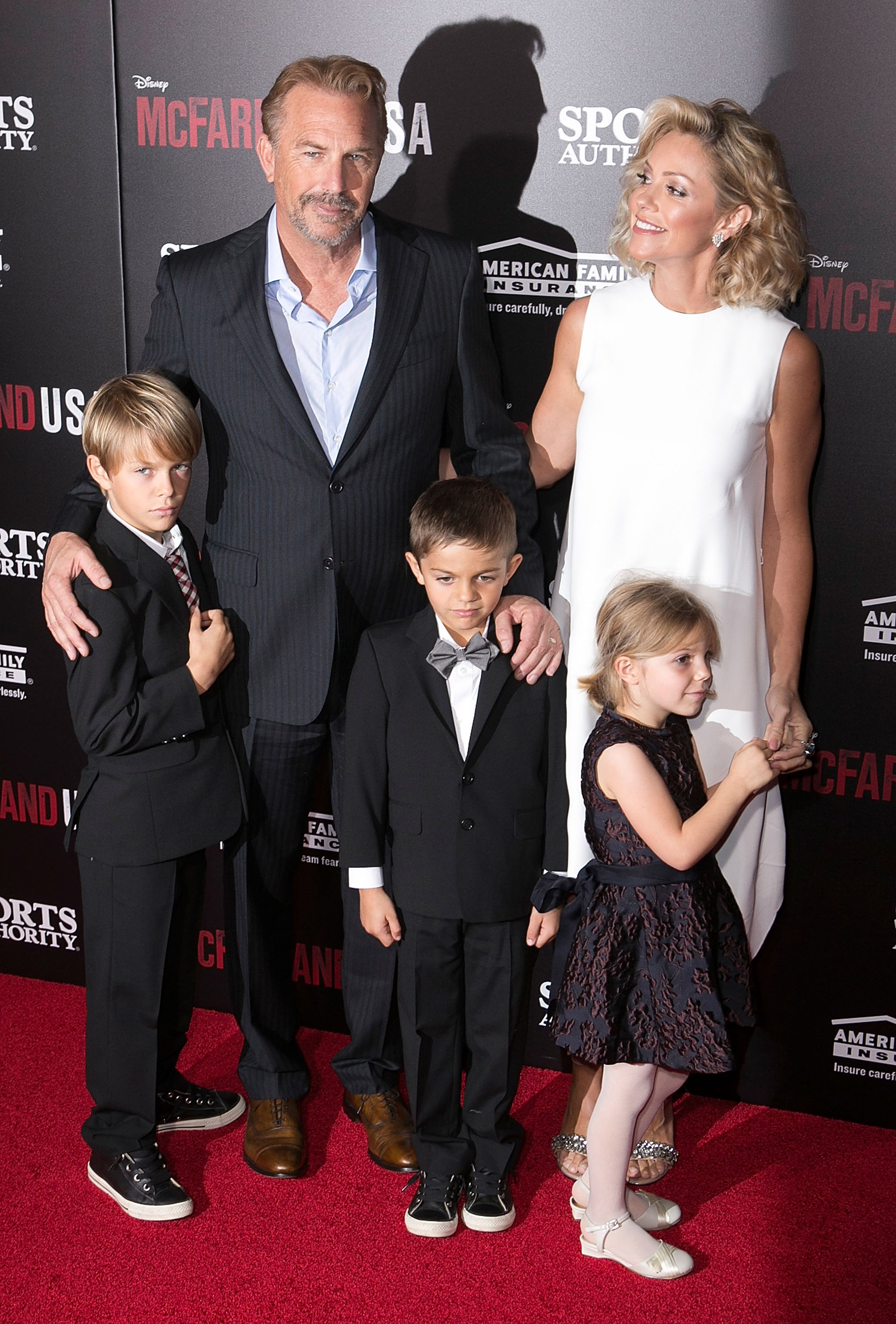 KEVIN'S FIRST MARRIAGE TO CINDY SILVIA
Unlike most young men, Kevin settled for love at quite a young age. He married Cindy Silvia, a California State University Fullerton student. The pair began dating while they were in college. On their first date, the actor knew he was going to spend the rest of his life with her and took her to see his parents. The actor told People: "I was just really proud that this girl would go out with me. I wanted to show my parents." 
Two years after, they tied the knot. Nine years later, the pair welcomed their first child, a girl named Annie. Two years after Annie's birth, their daughter Lily joined the family. Their first son, Joseph, came in 1988, two years after Lily was born, and the family felt complete. Unfortunately, the children couldn't keep Kevin and Cindy together forever as the duo got a divorce in 1994.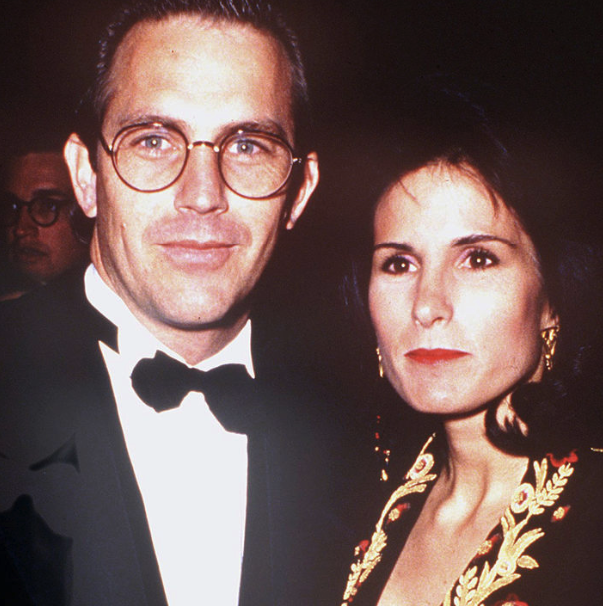 A SERIES OF FLINGS
After Kevin's highly publicized divorce from Cindy, he soon found love in the arms of Bridget Rooney. Two years after officially ending things with Cindy, the pair went public, and in no time, Bridget had a child for him. Their son Liam Timothy was born on November 15, 1996. After he and Bridget split, Kevin began dating Birgit Cunnigham, but the two didn't last so long. He then moved on to date a famous Australian model and businesswoman Elle Macpherson. As of 1996, the duo was living together. But again, things went south for both of them.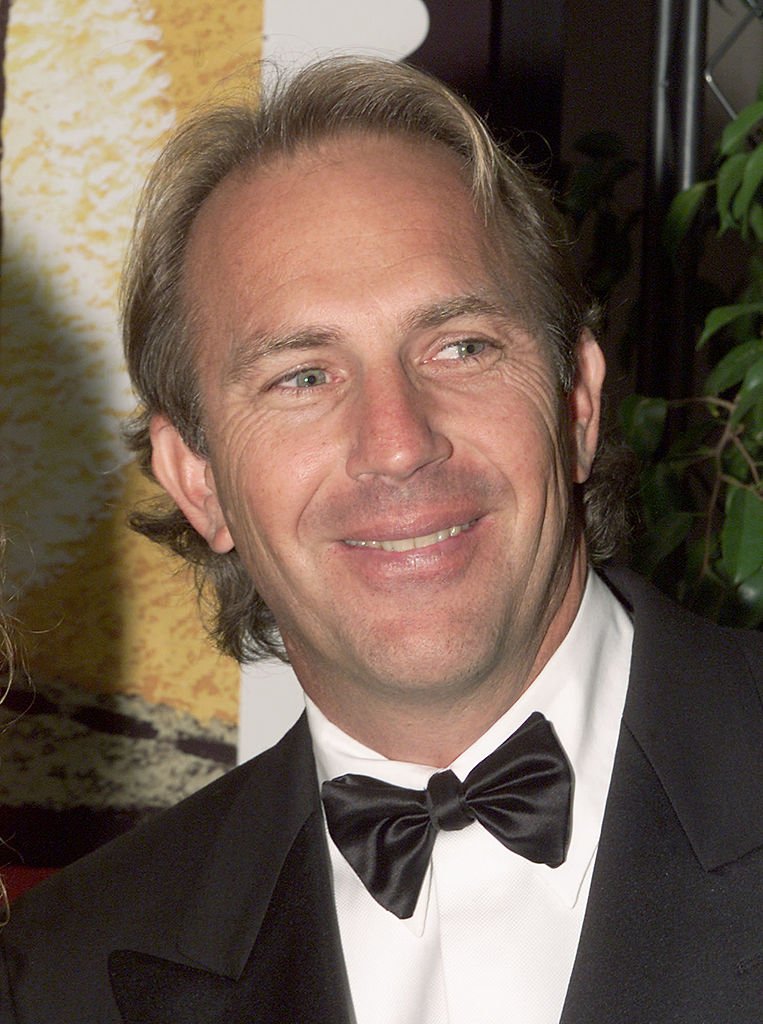 ANOTHER CHANCE AT LOVE FOR KEVIN COSTNER
After a series of relationships and flings, Kevin encountered true love with Christine Baumgartner. The pair dated for four years before tying the knot on September 25, 2004. They had their ceremony at his 165-acre ranch in Aspen. Before it was forever for the love birds, the actor and handbag designer ended things while they were dating because Kevin didn't want to have kids.
However, Christine told him that she would wait around for him to get back to his senses. We guess that worked in her favor! The pair have been married for more than 15 years now and have three beautiful children together. While speaking on the secret to his marriage, the 'Hidden Figures' star said: "Maybe it's the ability to say you're sorry. I know that sounds so simple. If you're willing to tell somebody that you love them, are you also willing to say you're sorry?"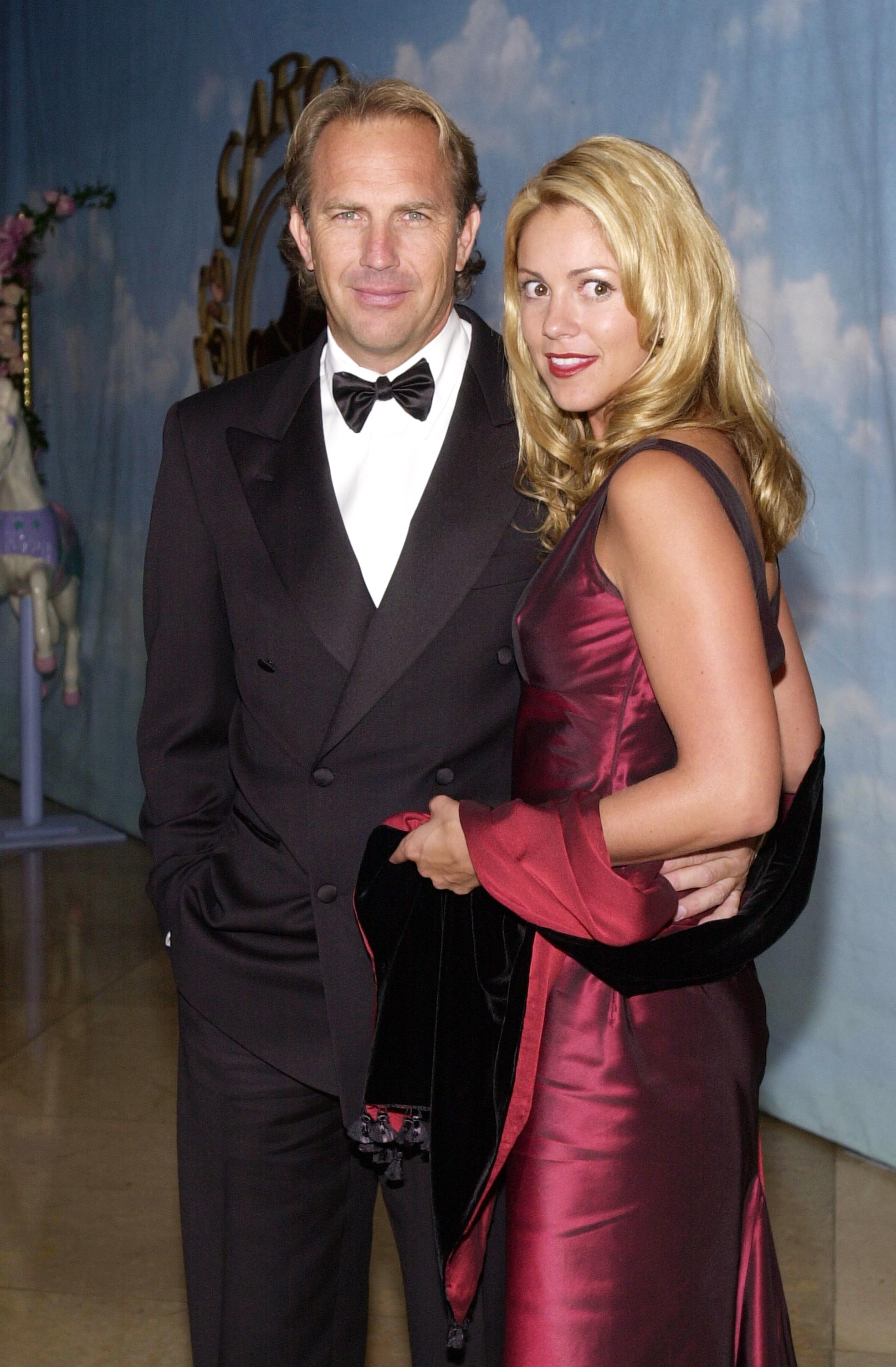 A WHIRLWIND ROMANCE
Costner's first love was fellow California State University Fullerton student Cindy Silva, which turned out to be a genuinely whirlwind romance. Kevin took Cindy to the movies on their very first date to see Funny Girl. He couldn't wait to introduce his new girl to his parents, so they stopped his house afterward. The actor told People: "I was just really proud that this girl would go out with me. I wanted to show my parents." 
After just two years after their first date, the couple officially tied the knot in a small, intimate ceremony. Their union brought three beautiful children - Annie, Lily, and Joseph. And for a while, the couple couldn't be any happier - they had the family that everyone, seemingly, dreams of having. But their love story turned out to be far from a fairytale love story.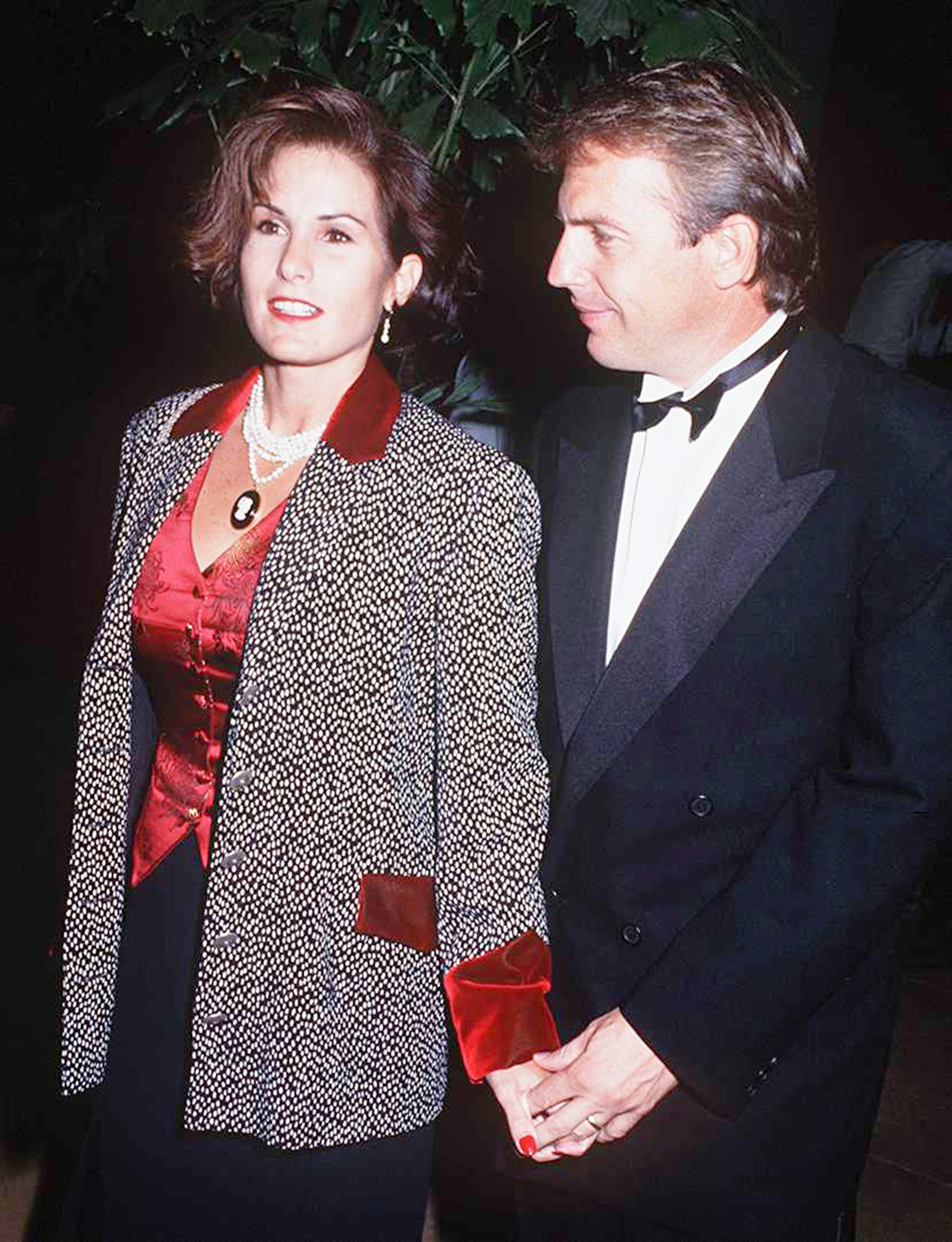 DIVORCE, A LOVECHILD, AND A SECOND MARRIAGE
Unfortunately, trouble had struck in paradise, and Kevin and Cindy's marriage slowly began to fall apart due to the actor's busy work schedule. The pair divorced in 1994 but made sure to co-parent their three kids amicably. Two years after officially divorcing from his wife, Kostner went public with his new girlfriend, Bridget Rooney. Although their relationship was brief, it also brought the actor another child - his son, Liam Timothy.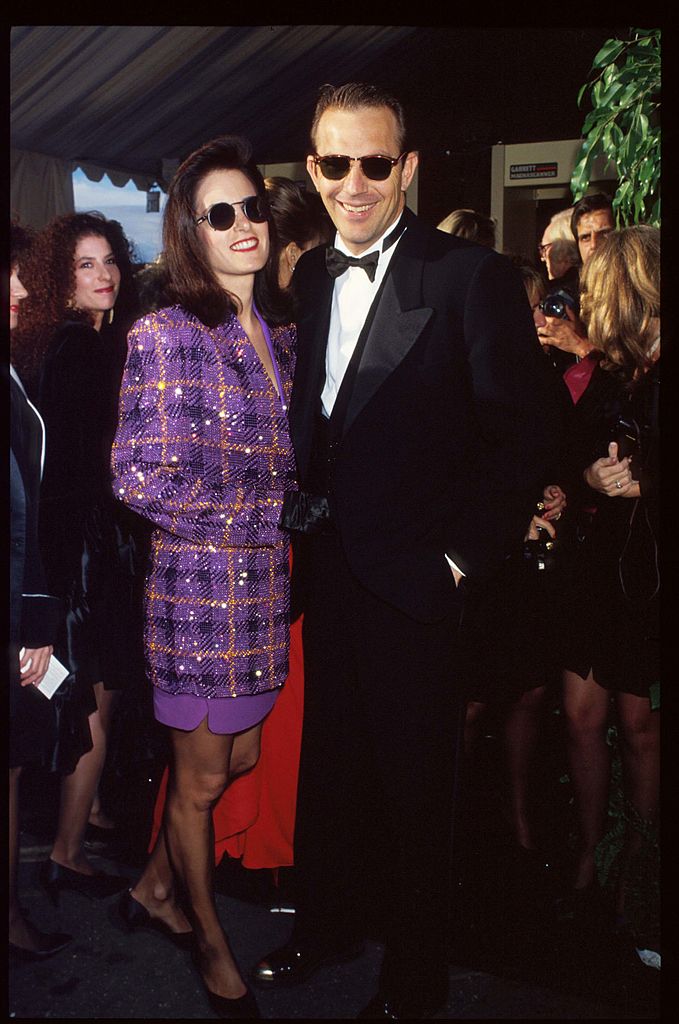 Eventually, the Yellowstone star became tired of failed relationships and decided to stay single for quite some time. That is until he met Christine Baumgartner. The couple married after four years of dating, but not without going through a rough patch. In fact, they even called it quits because Costner didn't want any more children. He confessed to Parade 2012, "She said, 'I'm going to wait for you, but not long. When you come to your senses, come back to me. And I did." The pair are still together and have three beautiful children together.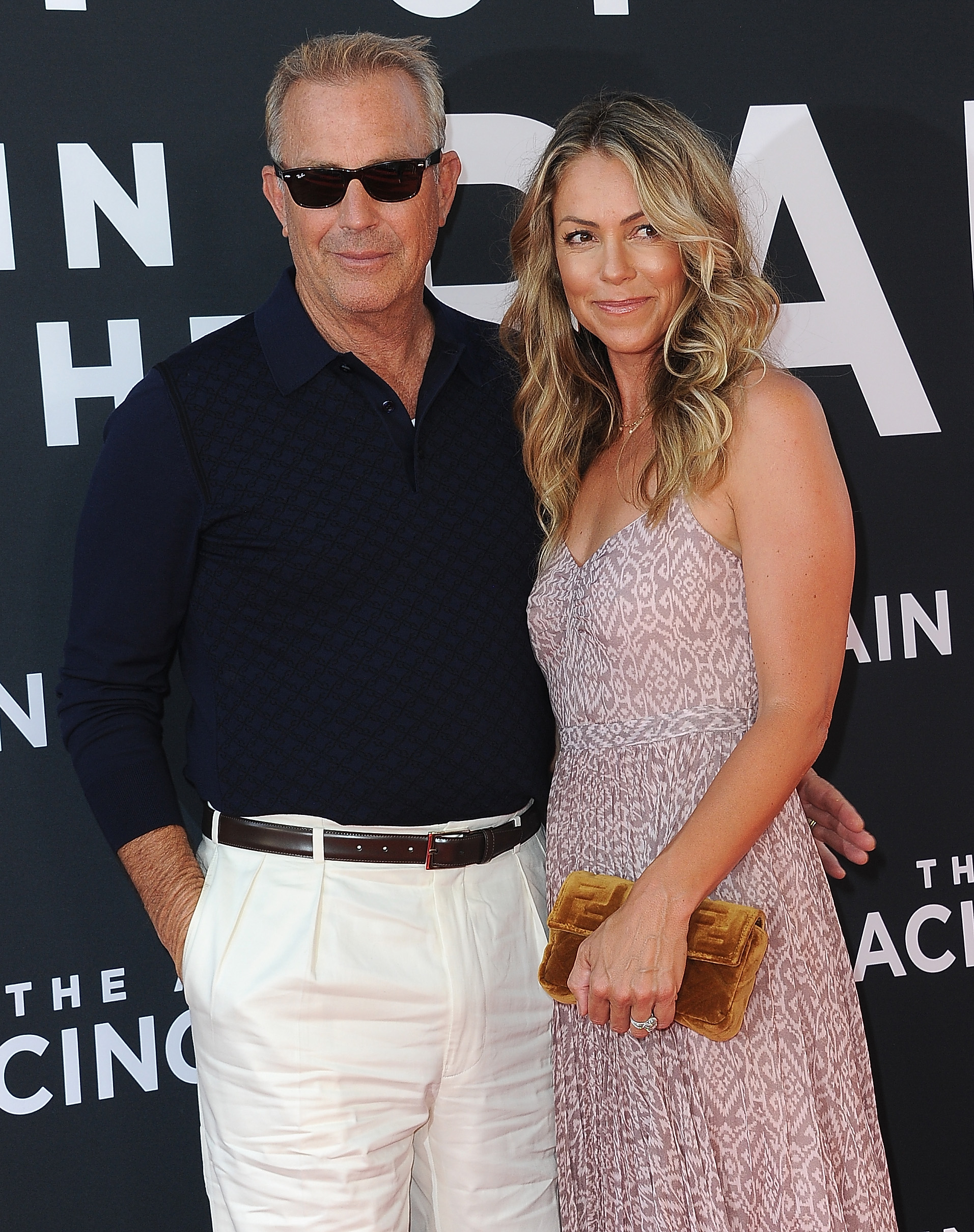 HOW HIS COMPLICATED LOVE LIFE IMPACTS HIS CHILDREN
However, due to the award-winning actor's complicated love life, things aren't always so easy. He once said in an interview that having three sets of children could be very difficult, but that he wouldn't have it any other way.  As my children interact together, there's always this little bit of, "Do you care for us now as much as you do them?' That's just a natural thing that happens, and you have to talk about how big love is," shared the actor.
From 2007 to 2010, Costner and Baumgartner had three wonderful children together - Cayden, Hayes, and Grace, totaling seven kids! Juggling between all of them, the actor admitted, can be hard. The actor believes that the ability to love more people doesn't mean you love one person less. "Love seems to be always able to hang on to as many people as needs to be in that circle," he said.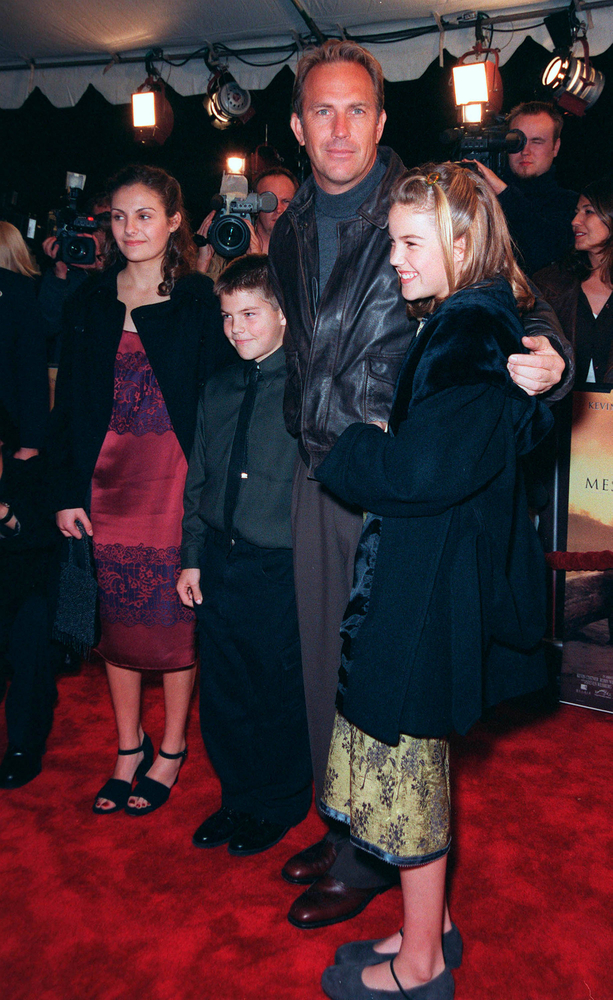 The "Hidden Figures" actor continued that he always reminds his older children not to get jealous when he gives more attention to their younger siblings. Kevin tells them that they have had more time with him and that he wouldn't be able to spend as much time with their younger siblings. In another interview, the actor revealed that his three youngest children are not aware of what he does for a living.
The actor shared the funny incident when his youngest daughter, Grace, saw him on television. He was watching his movie, "Black or White," when Grace came in and sat next to him. She saw the scene when he came out of a pool. She took notice of his fat belly, and he explained to her that he was going to be a grandfather in the film.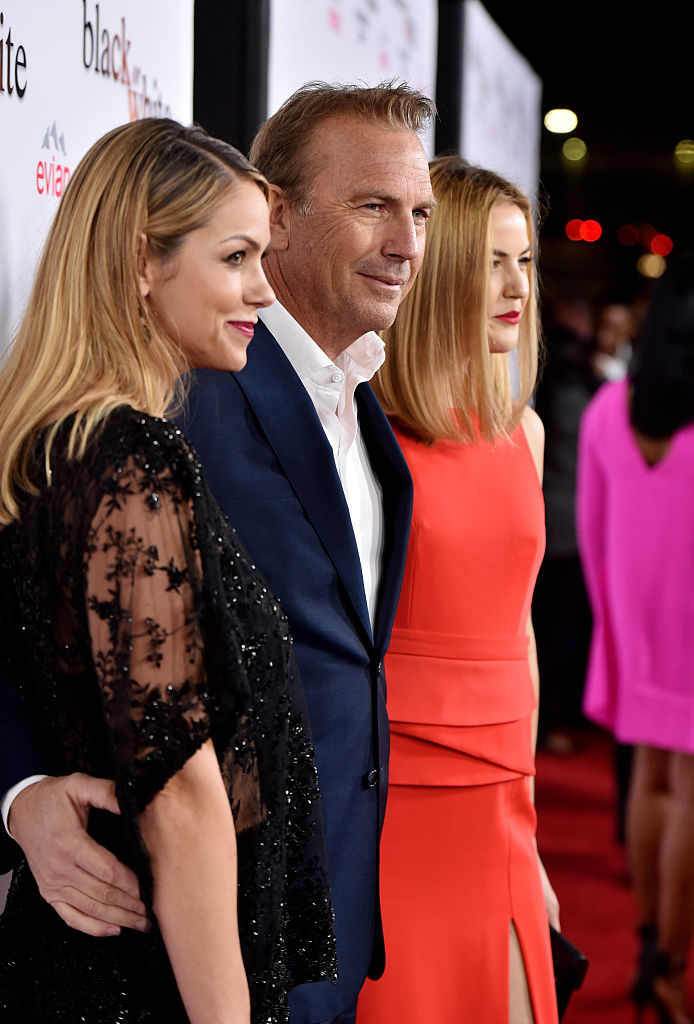 HIS CHILDREN ARE HIS PRIORITY
Although the father of seven sometimes struggles with his role, his children still remain the most important thing in his life. In 2015, when Costner accepted the Lifetime Achievement Award, he thanked his children for turning his dream of becoming a movie star into reality: "All the years, all the tears saying goodbye at airports as I headed off to do yet another movie."
He continued: 'Their brave faces trying to comprehend the time that I would be away and when I would come home. Hugs that never wanted to end. My children have always been bigger than the movies". Costner confesses that his kids have always been more important than anything else in the world. "It's because of them that I've been able to do what I love."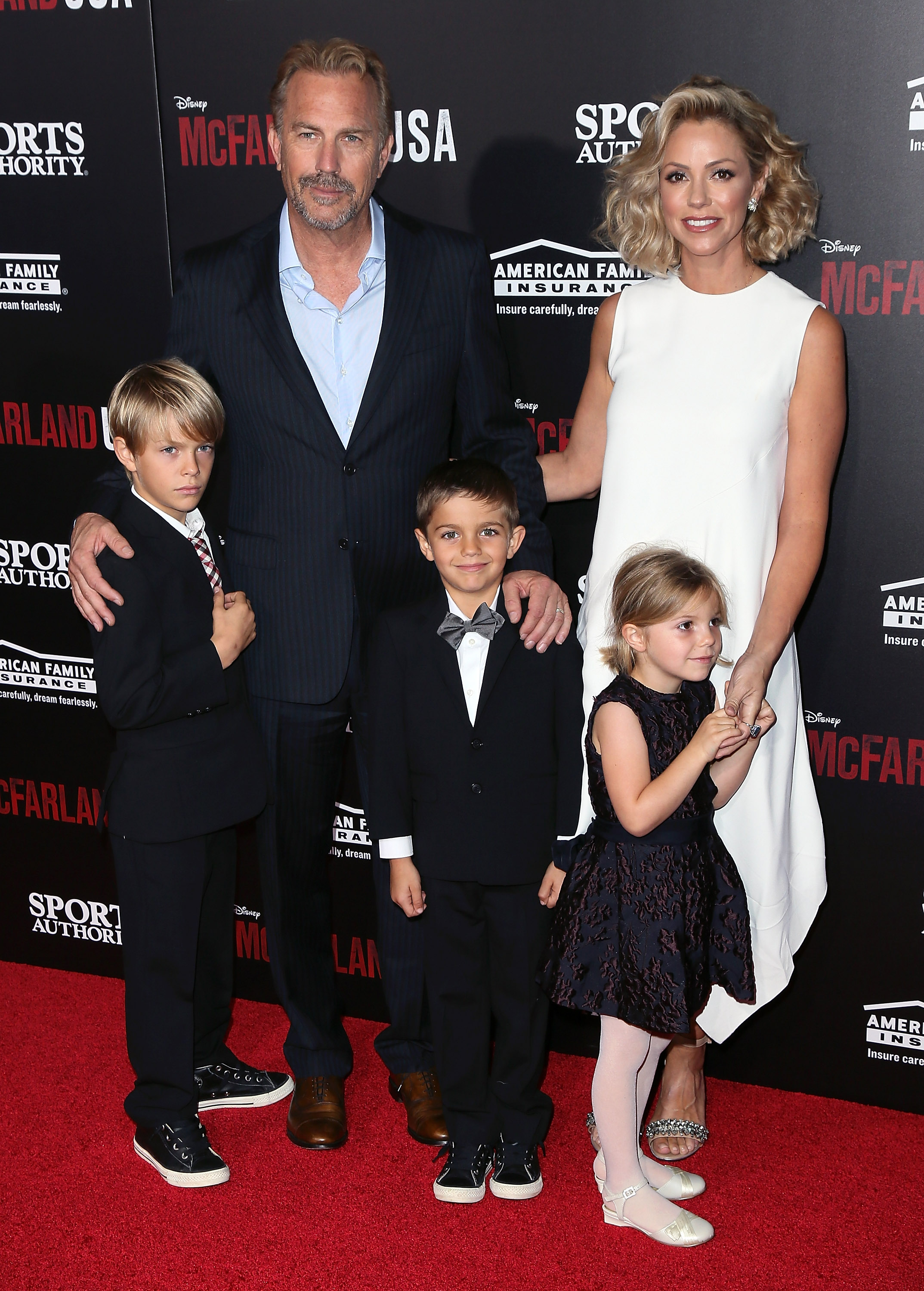 KEVIN'S ROAD TO STARDOM
Kevin's bid to become an actor made him take acting classes five times a week during his studies at university. While he was still trying to make ends meet, Kevin settled for giving bus tours of star homes in Los Angeles. His first movie was 'Sizzle Beach,' originally known as 'Hot Malibu Summer.' However, his Hollywood career made a breakthrough when he starred in 'No Way Out' and played the role of Eliot Ness in 'The Untouchables.'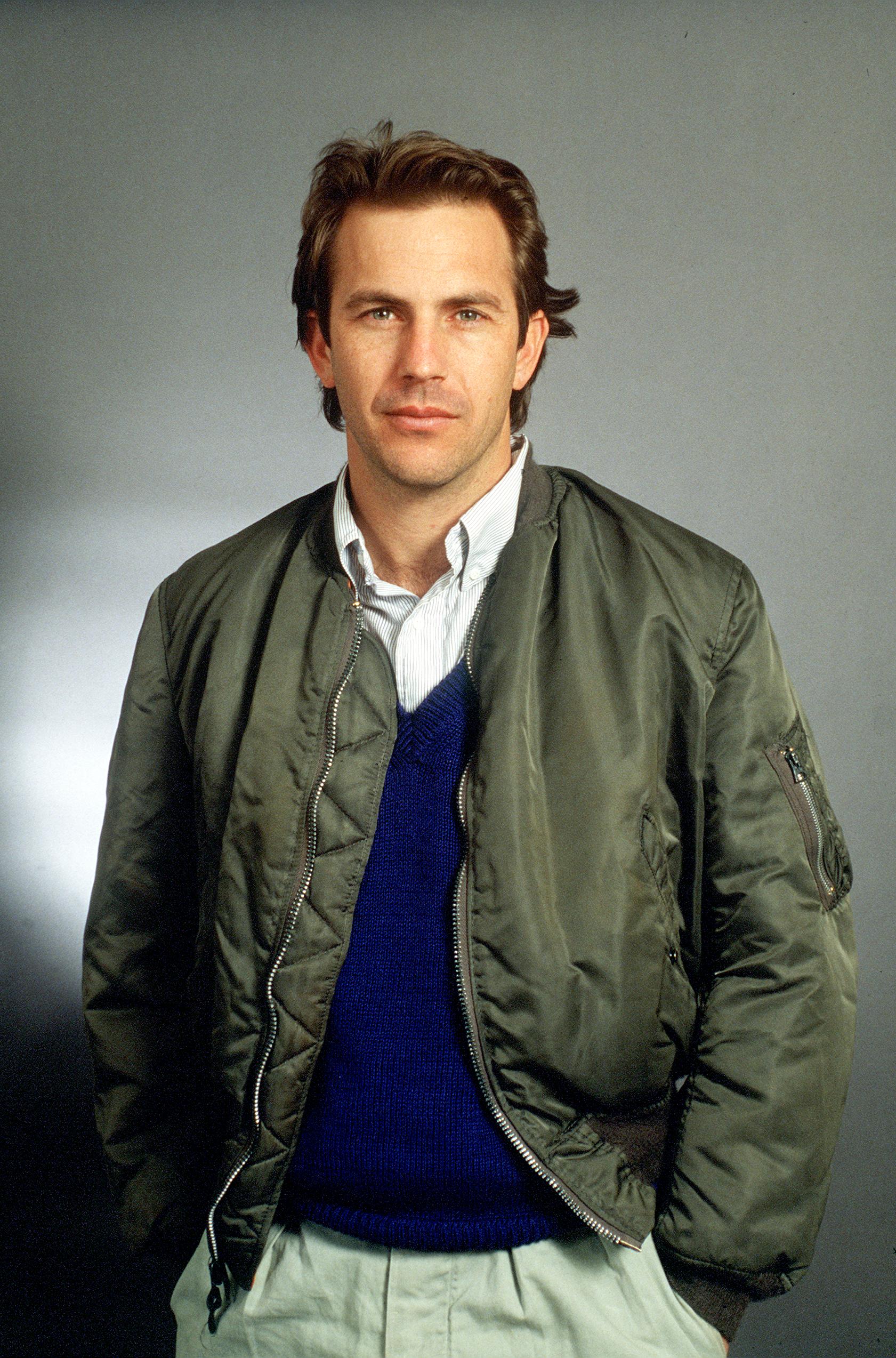 THE RISE AND FALL OF KEVIN COSTNER'S CAREER
Kevin starred in 'The Untouchables' in 1987 alongside Robert De Niro and Sean Connery. The movie catapulted him into the spotlight. The same year, he also starred in 'No Way Out.' The same year, he also starred in 'No Way Out.' Even though it wasn't as big as 'The Untouchables', it showed his sexual appeal, and that was something that got him some attention with the ladies. Kevin then starred in 'Field of Dream,' in 1988, and it also made huge sales.
In contrast to his other movies, the 1990 film, 'Revenge,' didn't make as much buzz as the first two. Critics explained that it felt like the role wasn't right for him. Also, the movie didn't gross much. Another excellent move for Kevin career-wise was to direct 'Dance With The Wolves.' It was a wise choice as the film made over $200 million at the box office. According to many, 'A Perfect World' was the movie that started Kevin's decline in Hollywood. His next film, 'Wyatt Earp,' also didn't make many sales, and this wasn't good at all.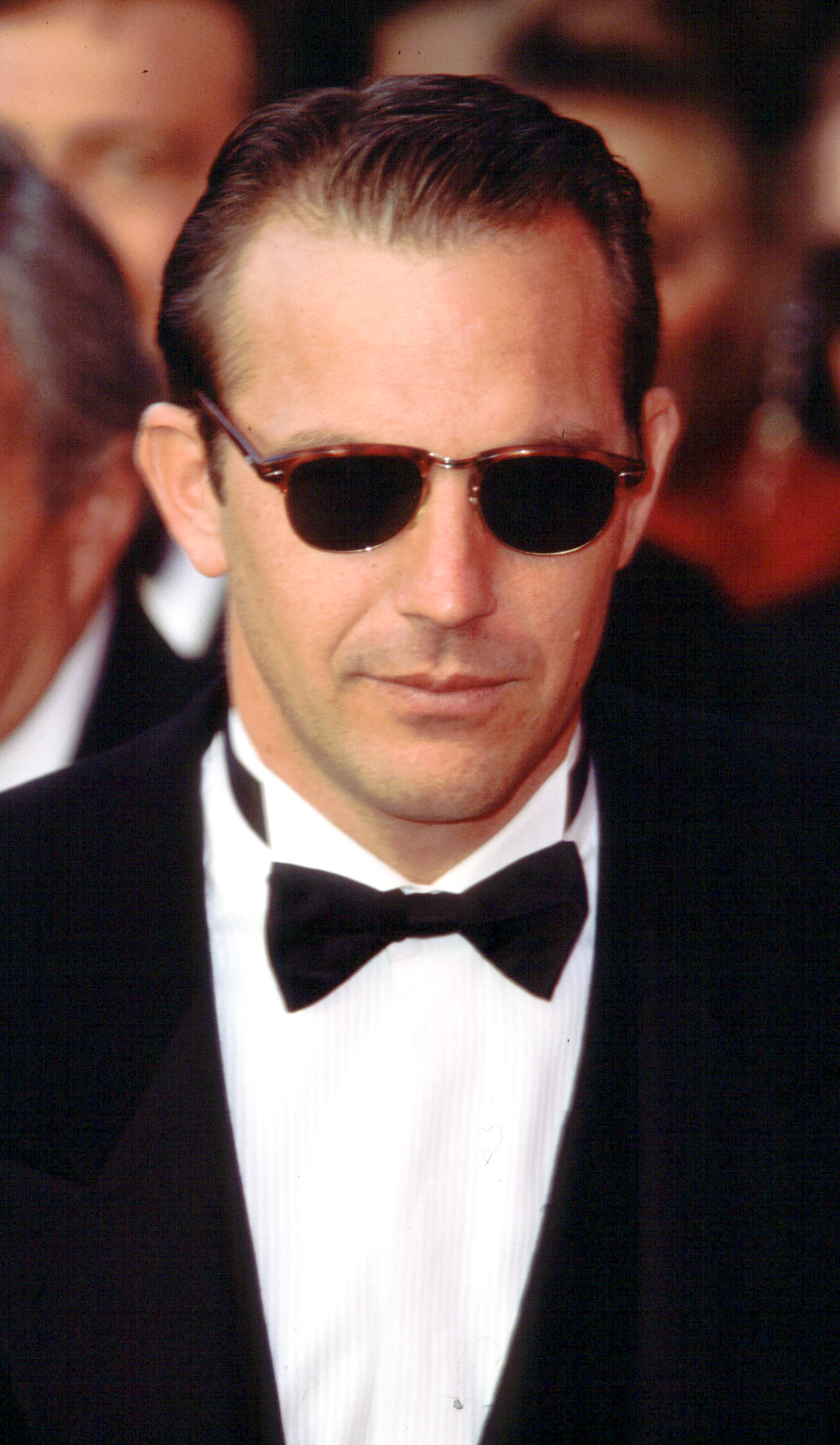 KEVIN ONCE GOLFED WITH TWO AMERICAN PRESIDENTS 
Kevin had good relations with people in government, including two past America Presidents. He once golfed with President George Bush and President Ronald Reagan. Also, the '3 Days to Kill' star is a great horse rider. He even rode himself in the famous buffalo hunt scene in 'Dances With Wolves.' Kevin's relation with past presidents isn't the only way he shows his love for America. The 64-year-old once turned down a part in 'Platoon,' because he felt it didn't portray American soldiers in a good light.
If you ever wondered what football club Kevin liked, well, he is a die-hard fan of Arsenal. He once took an exclusive flight to see their league match in 2003. There is no doubt that Kevin has an impressive body, so it came as no surprise that he was mentioned in Empire Magazine's list of the 100 Sexiest Stars in Film History in 1995. He ranked No. 87. In the light of making records, Kevin had one of the most expensive divorces when he separated from his wife, Cindy Silva. In 2007, their divorce was listed as the fifth most costly celebrity divorces.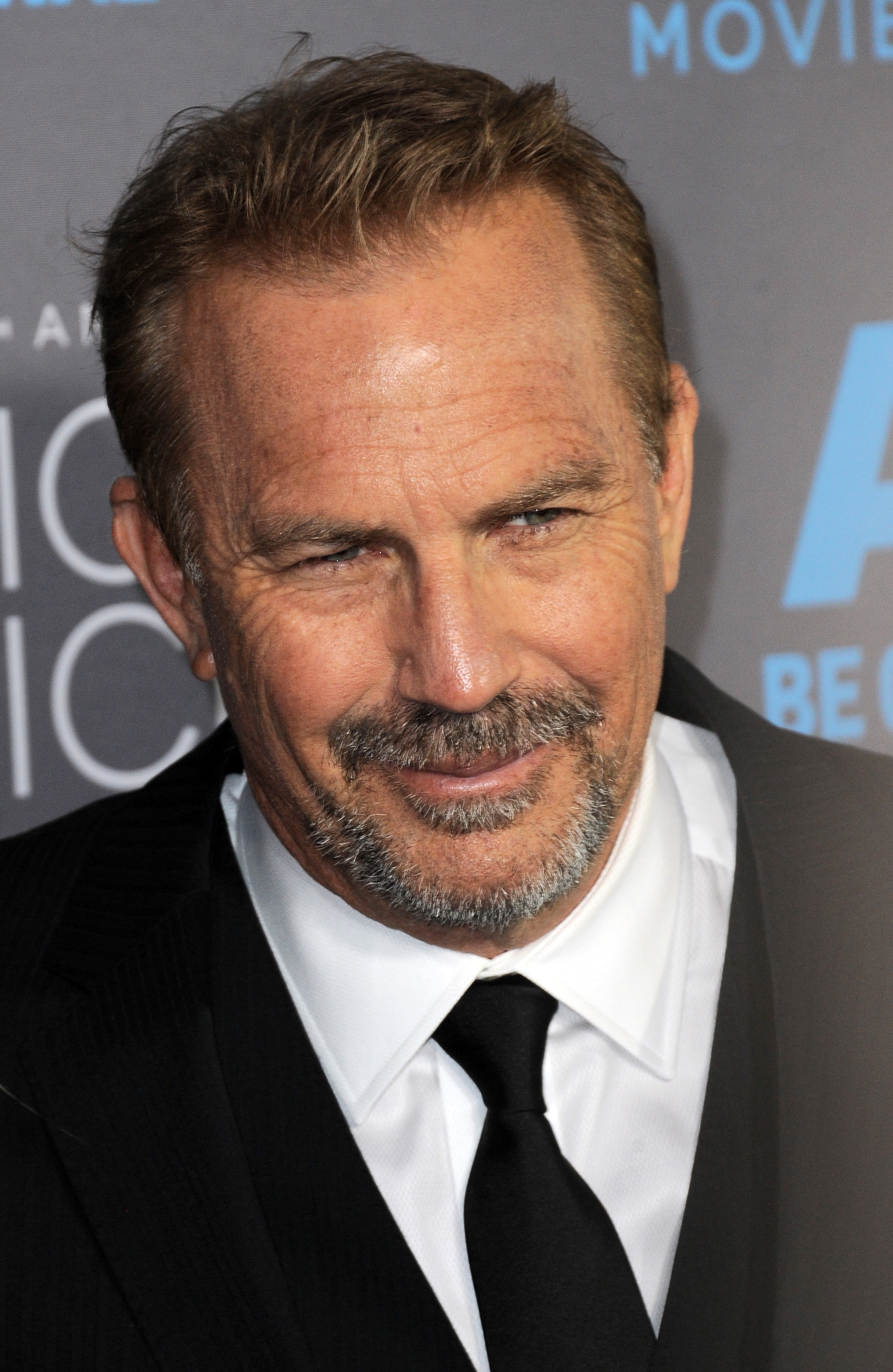 WHERE IS HE NOW?
Aside from family, Costner's career is obviously on his list of priorities. And with so much experience and success under the actor's belt, it doesn't look like he's planning on stopping anytime soon. His current role as billionaire rancher, John Dutton, in the show Yellowstone, has proved to be a huge success. The show ended up being a big hit for Paramount network, with season three being confirmed shortly after season two's premiere. 
Even though he has a tonne of experience, TV is actually a pretty new experience for the actor, considering his career has mostly been based on movies. However, he's doing still an exceptional job, as fans are absolutely loving the new western show. In an interview, Costner was asked why he thought it was important for the show to focus on and dramatize the struggles that ranchers go through.
The actor responded, "I didn't think of it that way. I tried to put the audience on my shoulder the first time I read the script. You go to the TV; you go to the movies for something. When the lights go out, you want just to be transported.
And so, when I read a script, I feel myself being transported – suddenly we're in Bitterroot Valley, the same valley that Lewis & Clark went down."- he continued.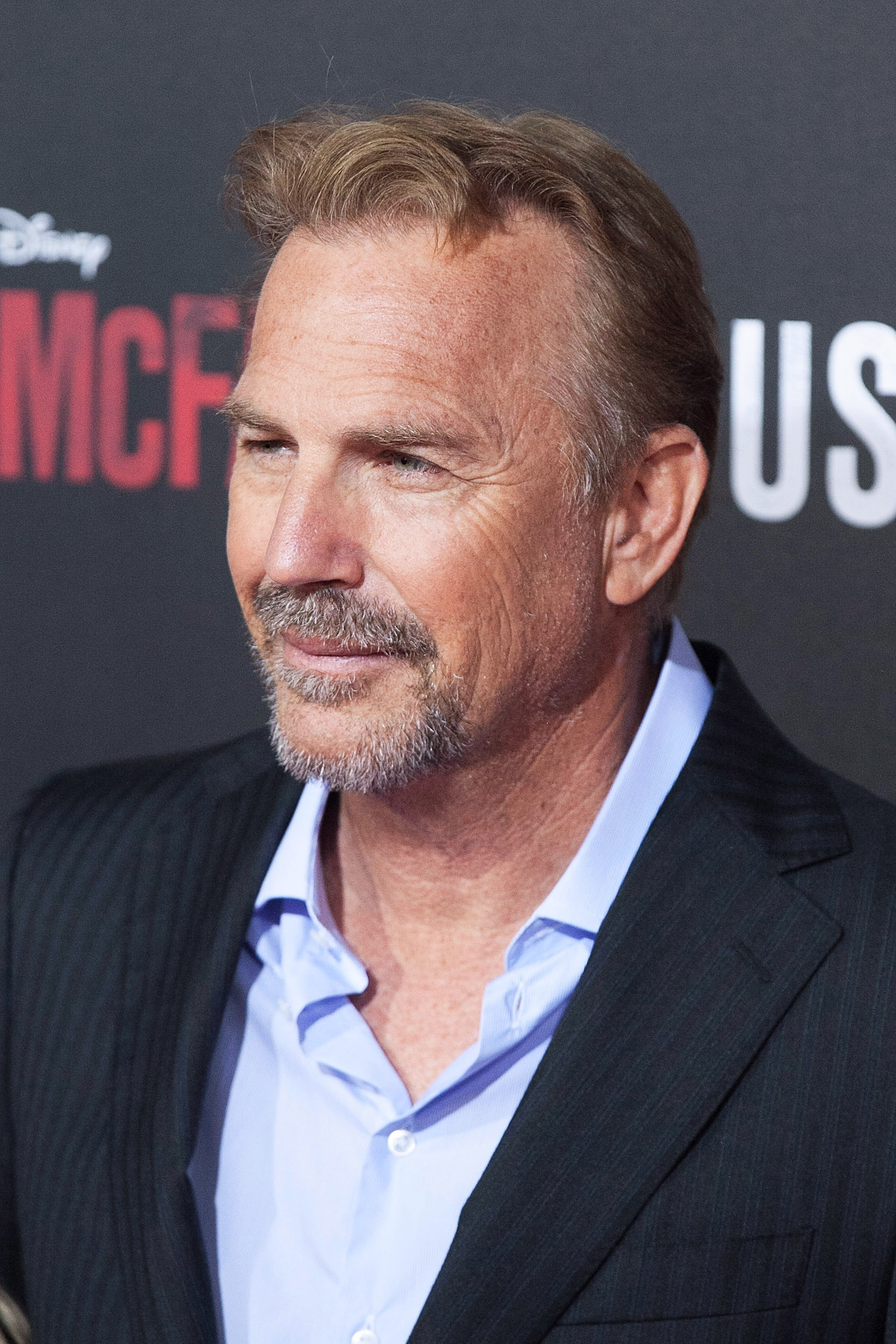 And this is precisely what makes Costner stand out in every film or show that he's featured in. With an undeniable talent, Kevin knows exactly how to entertain viewers and keep them coming back for more. Considering all the hard work he puts into being a good father as well, the actor is truly a man of many different talents - a quality that we can't help but respect.
Don't forget to share this article with your friends who are fans of the Yellowstone actor! Stay tuned for more!
Sources: GoodHouseKeeping, CheatSheet, Ohfact, Flixchatter, MSN