Glamorous Grandmothers That Eliminate All the "Grandmother" Stereotypes
Being a celebrity is a lot of work, but when it comes to having a family, you have to make some sacrifices. However, there are some celebrities who handle family and media presence accurately. Gone are the days when the word grandma was associated with old age drab looks. Now, the word is associated with power and beauty. These set of grandmas you are about to see bring out the beauty in the words "grandmother." These also remind us that you can be old and glamorous at the same time. Grand-moms? More like glam-moms! Find out who these amazing glam grandmothers are below.
Sophia Loren
Sophia, an Italian film actress and singer, is considered one of the last surviving stars from the Golden Age of Hollywood. She rose from her poverty-stricken origins to become one of Italy's most beautiful women and most famous actress. Now in her eighties, and having lost her husband of 40 years, Sophia has turned all her love to her four grandchildren.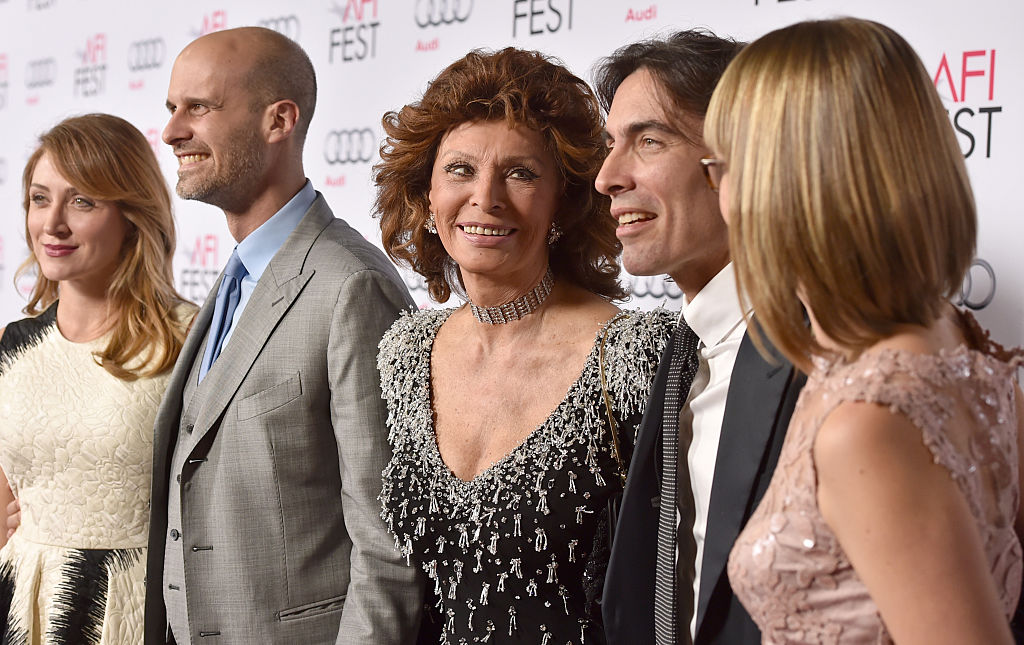 Jane Fonda
Jane Fonda is an American actress, political activist, and former fashion model. She is known for actively participating in protests and has even been arrested before - all for a good cause though! However, when out of the spotlight, she spends time with her grandchildren whom to the shock of her friends call her grandma. Jane said she loved being a grandparent.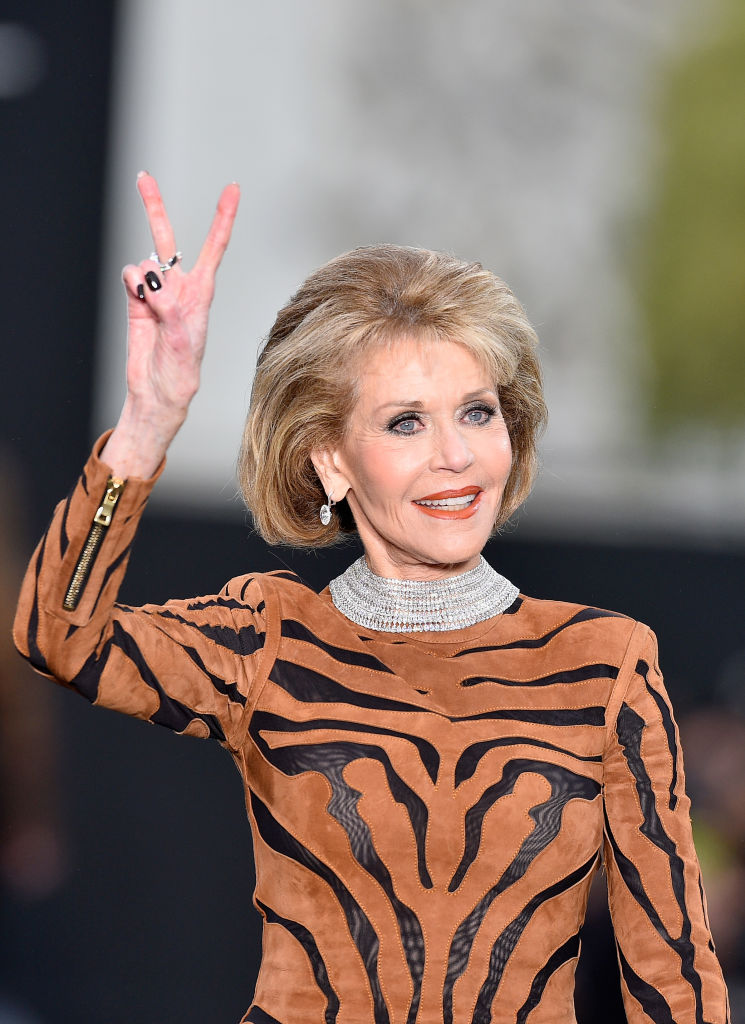 Judy Blume
Famous author Judy Blume is the first on our list. The award-winning writer is known for her realist young adult novels, such as "Are You There God? It's me Margaret." She racked up quite a fan base with her work and has always felt like the cool aunt in our lives. However, Judy is also a grandmother to grandson Elliot and has even based some of her characters off him.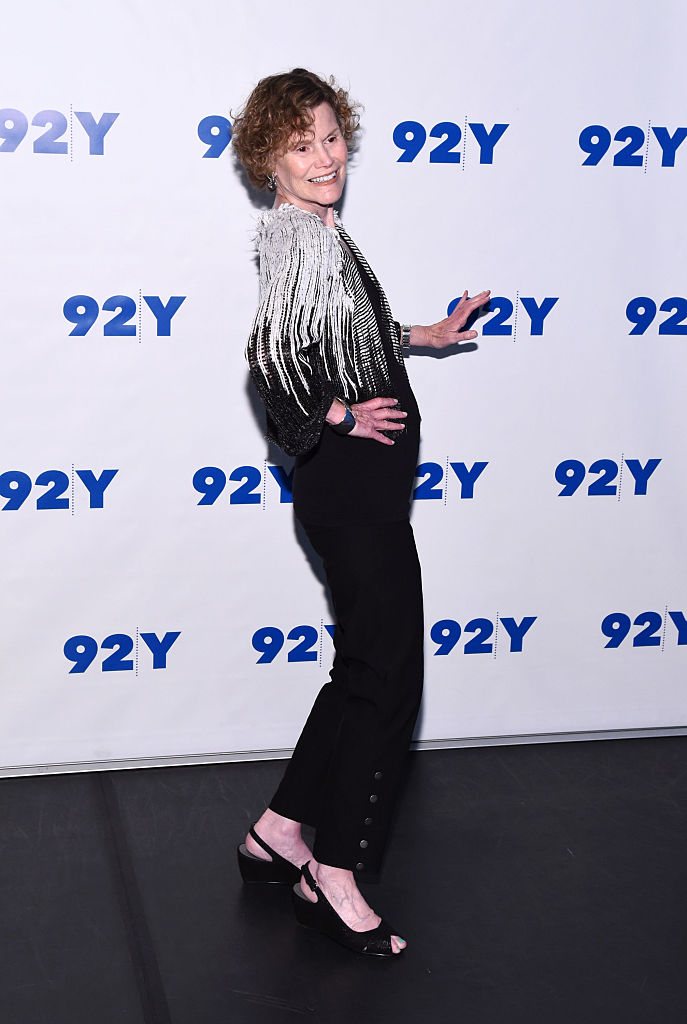 Lyn Slater
Lyn Slater might be 64 years old, but she doesn't look a day over 20! The glamorous grandma has a functioning Instagram handle with over 694k followers, to which she shows off her impeccable fashion style. With every post shared on Instagram, Lyn projects a unique swagger that makes her stand out from her peers. Despite being a grandmother, Lyn thrives as a professor at the Graduate School of Social Service at Fordham University. She is no doubt the definition of aging with audacity with her riveting style and hyper-chic fashion sense.
Susan Lucci
Of course, you'll recognize this glam mom from her work as an actress - especially for her role as Genevieve Delatour in hit drama-comedy series 'Devious Maids'. At the age of 72, Susan is still turning heads with her beauty, impeccable work, and incredible fashion sense. She is also the grandmother to 3 adorable grandchildren, having even previously brought her grandson who was recovering from a life-changing surgery to the red carpet.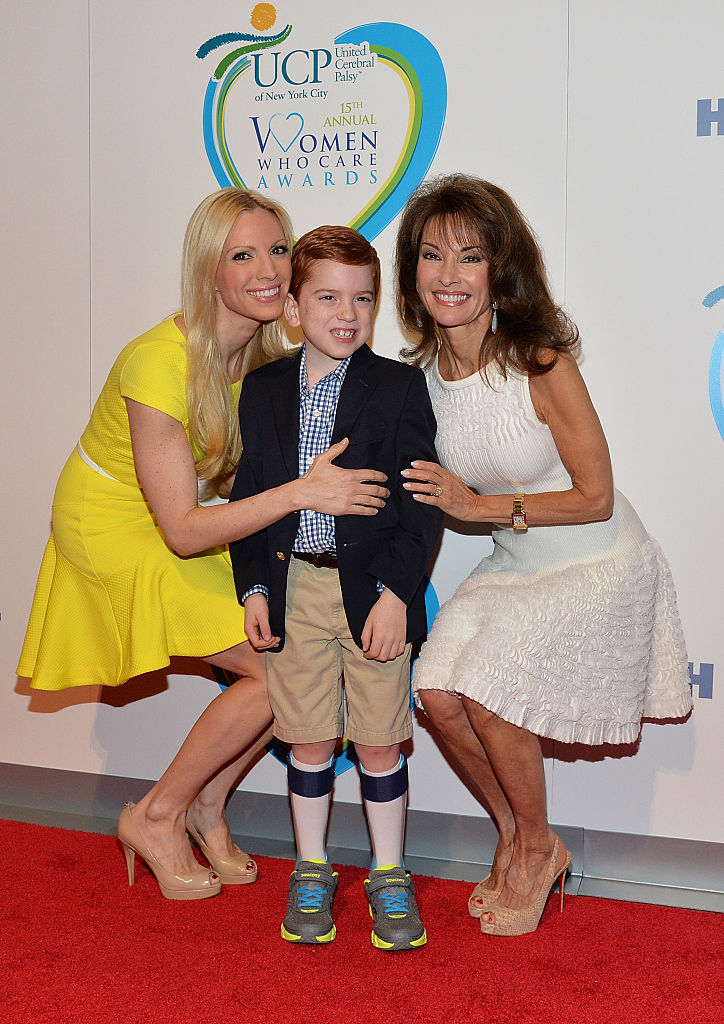 Reba McIntyre
This celeb grandmom is not only an American country singer but also the mother in law to another great country singer, Kelly Clarkson. Reba has referred to herself numerous times as the "Invisible grandparent" because she doesn't get to spend much time with her grandkids, due to her tours and music. The country icon is definitely one of the glam moms.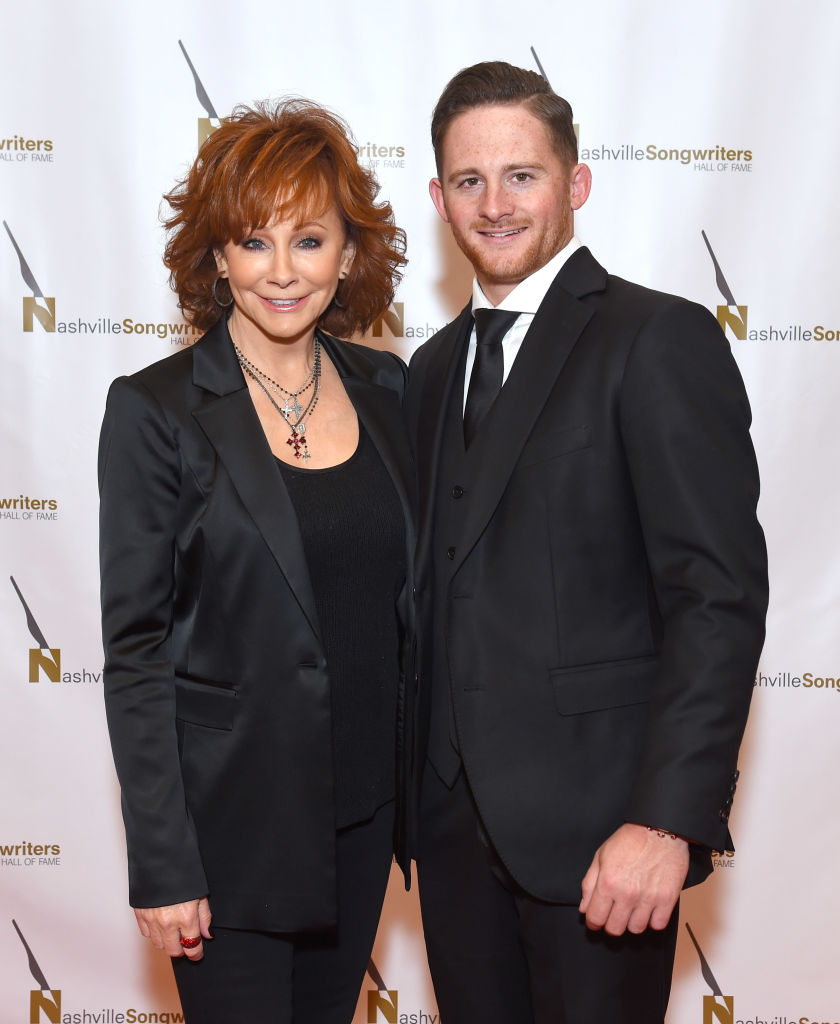 Naomi Judd
We might remember Naomi from the Christmas movie, 'An Evergreen Christmas' or for her vocals in smash hit 'Love can build a bridge' alongside her daughter. However, Naomi is not just an actress and country singer. She is also the mother to actress Ashley Judd and a grandmother to two grandkids whom she says inspire her. Naomi was diagnosed with Hepatitis C which she contracted during her nursing career and she has shown us that we can fight anything, even diseases.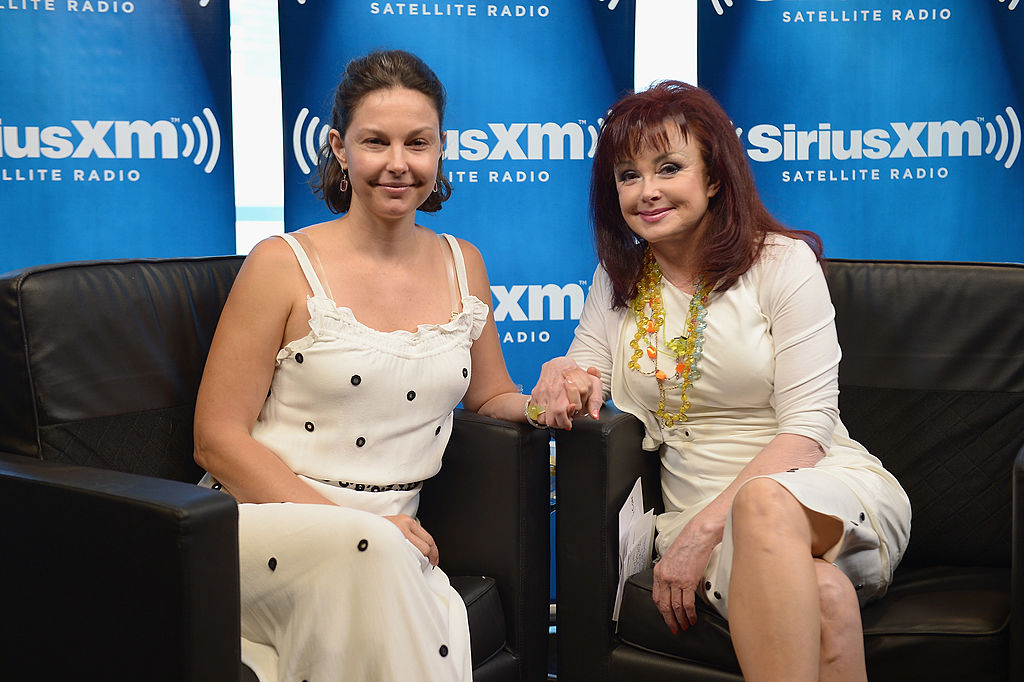 Sally Field
Sally Fields is a multi-award winning actress and director. This grandma has been through numerous painful divorces, but that doesn't affect her love and her relationship with her grandkids and her commitment to her work. At the glorious age of 72, Sally Field is still making waves in her career and staying fabulous too.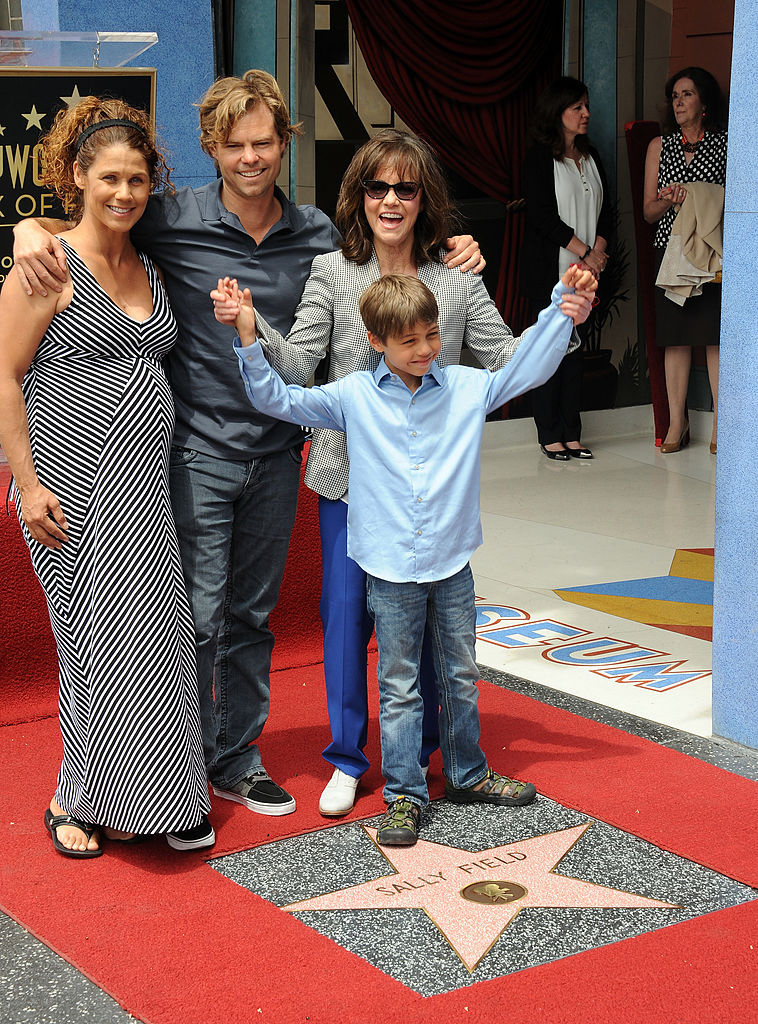 Gloria Estefan
Gloria is a Cuban-American singer. Her ability to balance an amazing career and a loving marriage is something for the books. In 2012, Gloria and her husband of 40 years became grandparents. In an interview with Celebrity Baby Scoop, Gloria gushes about her grandson saying "I am in love with my grandson!"  Since then, the two have developed an amazing relationship.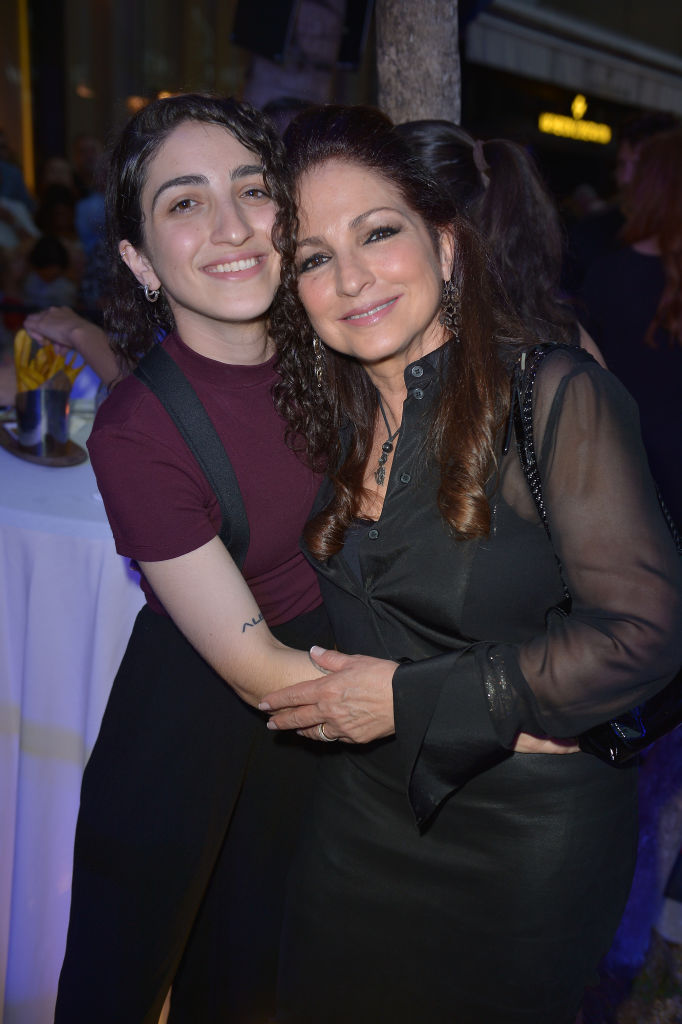 Jenny Kee
When 71-year-old Jenny Kee isn't busy designing knit-wears, she is focused on making sure she doesn't spend her vibrant years sitting in a nursing home. With more than 30,000 followers on Instagram, Jenny is defying the stereotype of what being a grandmother is. Unlike the rest of her peers, the Australian artist is bent on asserting her presence on social media and debasing the notion of what society has described as old. She does this with her controversial hairstyles, bold makeup, and edgy, funky, brightly colored outfits. For Jenny, her mission is never to become a little old lady with a blue-rinsed hair sitting helplessly in a nursing home. When she is not changing the narrative, Kee is a doting grandmother to her 13-year-old granddaughter.
Carole Middleton
This grandma is the matriarch of one of the most powerful and famous English families. She is also a grandma to arguably the two most adorable and famous children in the world - that's right; Prince George and Princess Charlotte. This royal grandma stays powerful and glamorous, even when playing with her cute grandkids.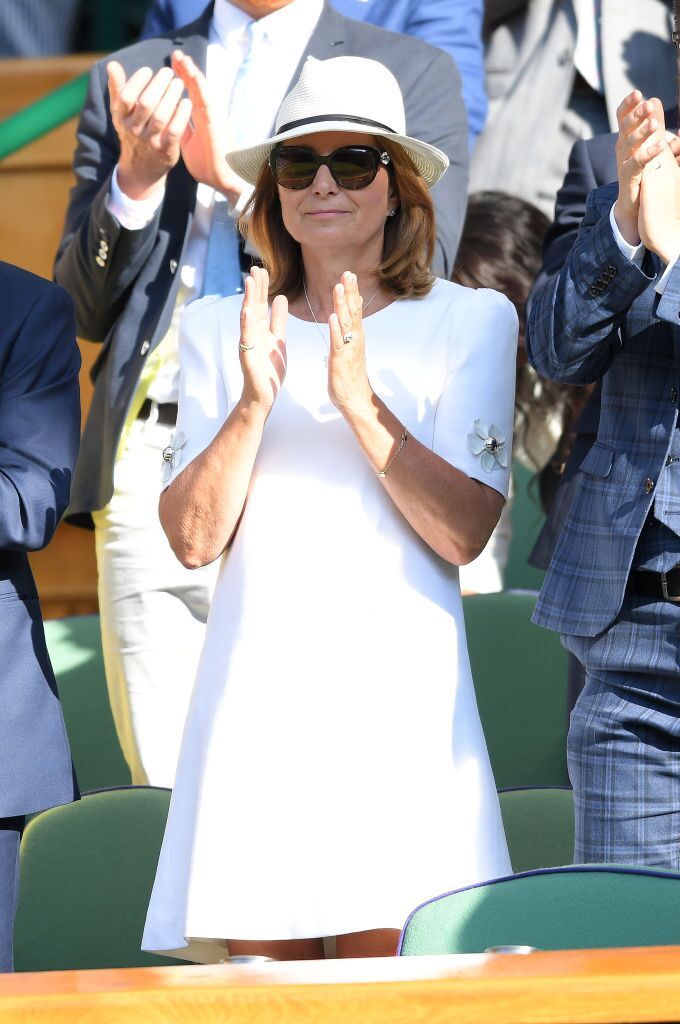 Susan Sarandon
Award-winning actress and activist, Susan is 73 and still banging. Popularly known for her role in the drama-mystery 'Thelma and Louise' or the movie 'The Rocky Horror Picture Show,' Susan is a doting grandmother to two lovely grandkids and has famously revealed that they call her "Honey" instead of grandma. So adorable! Susan is the epitome of a glam-mom.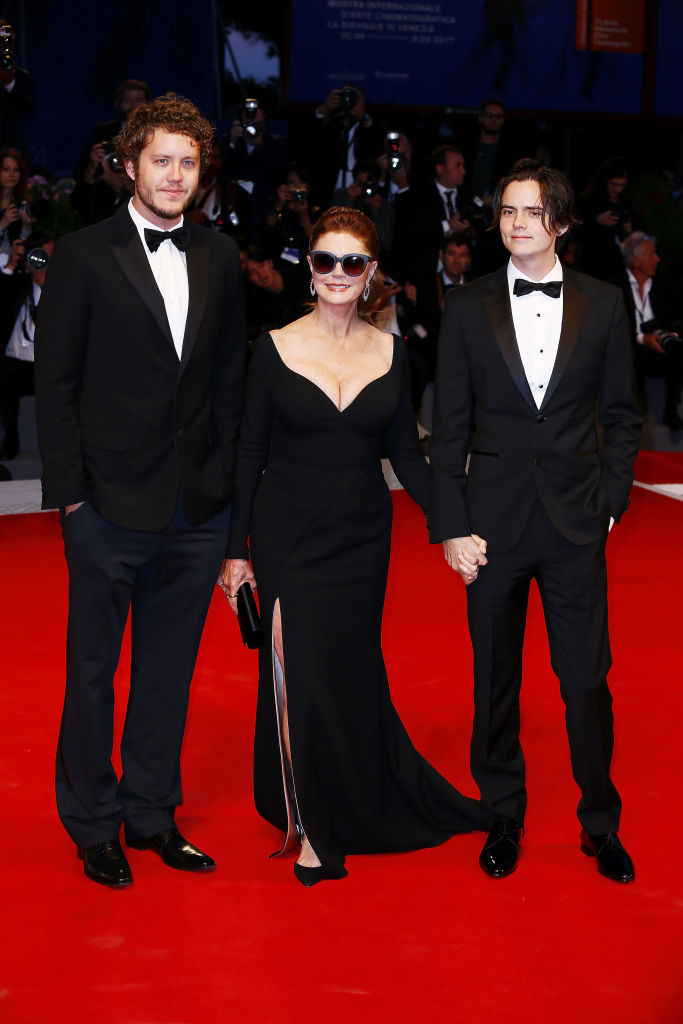 Kris Jenner
Number 1 on our list is reality TV's best grandmom (don't call her grandma!) and mom-ager, Kris Jenner. Kris is the mother to stars of the famous show 'Keeping up with the Kardashians.' She is not just a mother, manager and reality TV star. She is also a grandmom to 10 beautiful grandkids who call her 'Lovie.' How Kris manages to stay glamorous despite all her commitments is an art only she can master.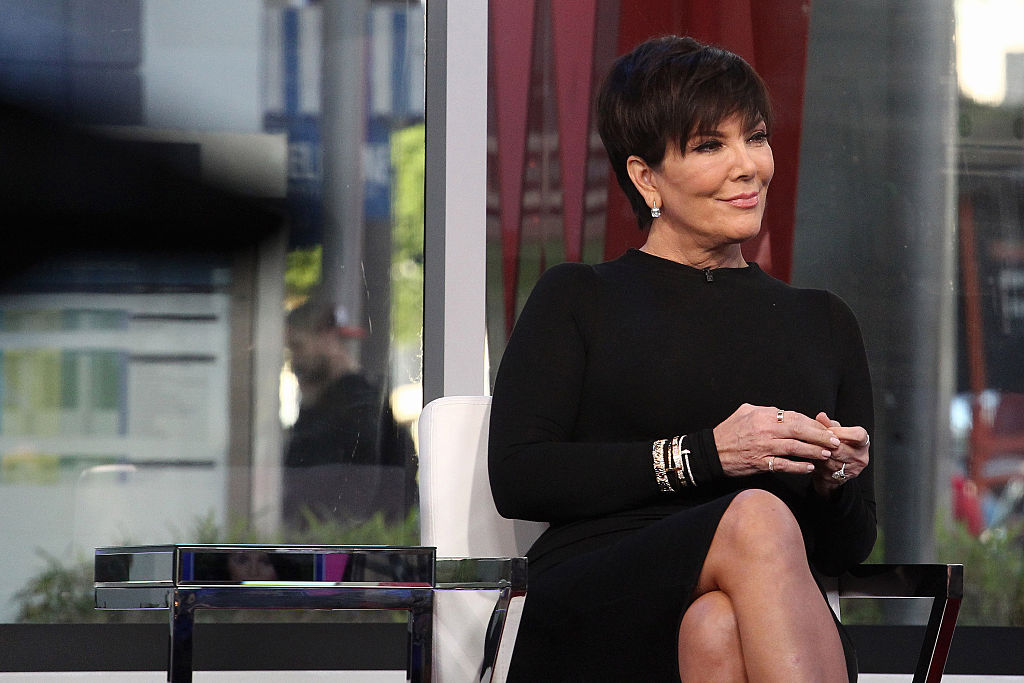 Jessica Lange
A TV goddess is probably the right way to describe this grandma. She is one of the thirteen women in history to achieve what is referred to as the Triple Crown of Acting. This includes Academy Awards, Emmy Awards, the Tony Awards, Screen Actors Guild Award and Golden Globe Awards. Impressive! But beyond this stellar resume is a side of Jessica which we don't see on screen. Jessica is a grandma to three lovely grandkids and has even written a children's book, 'It's About a Little Bird', for her grandkids.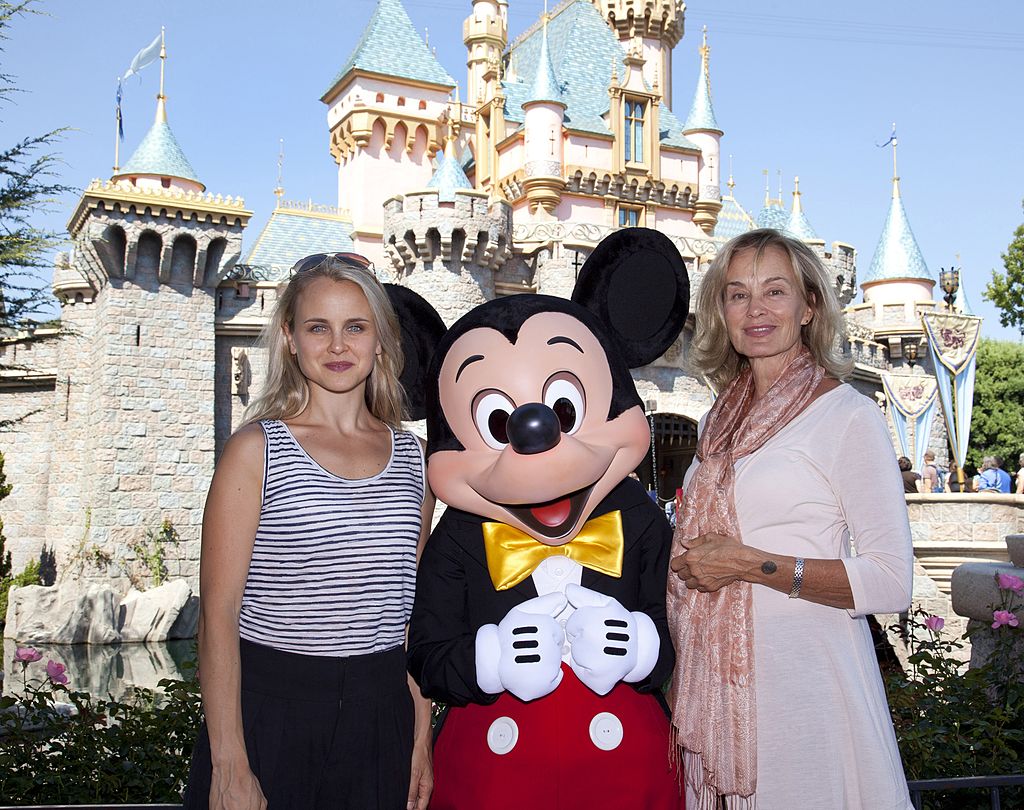 Lili Hayes
Nothing describes 71-year-old Lili Hayes like the word "original" as she has effortlessly defied the stereotypes of what a Jewish grandmother should be like. According to the Instagram bio, Hayes is always a little pissed amd is over everything. The aged Instagram sensation came into the spotlight when her son began sharing clips of her hilarious skits on the 'gram. Proving that being a boss lady has nothing to do with age, Lili sells clothes in LA's garment district and is fluent in four languages. She never fails to attend her local Shabbat services and slay every day in Supreme hats and Cazal glasses in a way no other person does.
Diahann Carroll
Diahann Carroll, who passed away earlier this month on the 4th of October 2019, was a prime example of a glamorous grandmother. Diahann was an actress, singer, model, and activist. She was a loving grandmother to two grandchildren and once joked, "For those of you who don't have grandchildren, get some. Get them on eBay if you have to." It is no doubt that her grandchildren and the world will miss her so much.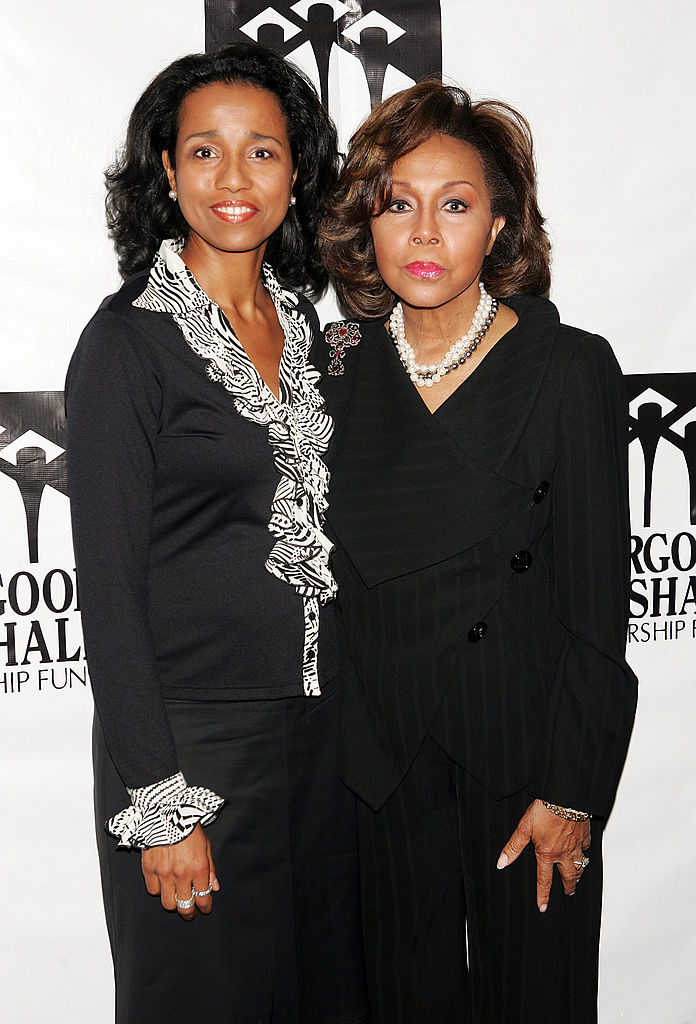 Priscilla Presley
A businesswoman and actress, Priscilla Presley is the former wife of the great rock and roll icon, Elvis Presley. After his death, she served as the chairwoman of Elvis Presley Enterprises, the company responsible for turning Elvis' Mansion into a mega tourist attraction.  She is known for spending time with her 4 grandchildren and prefers to be called "Nona".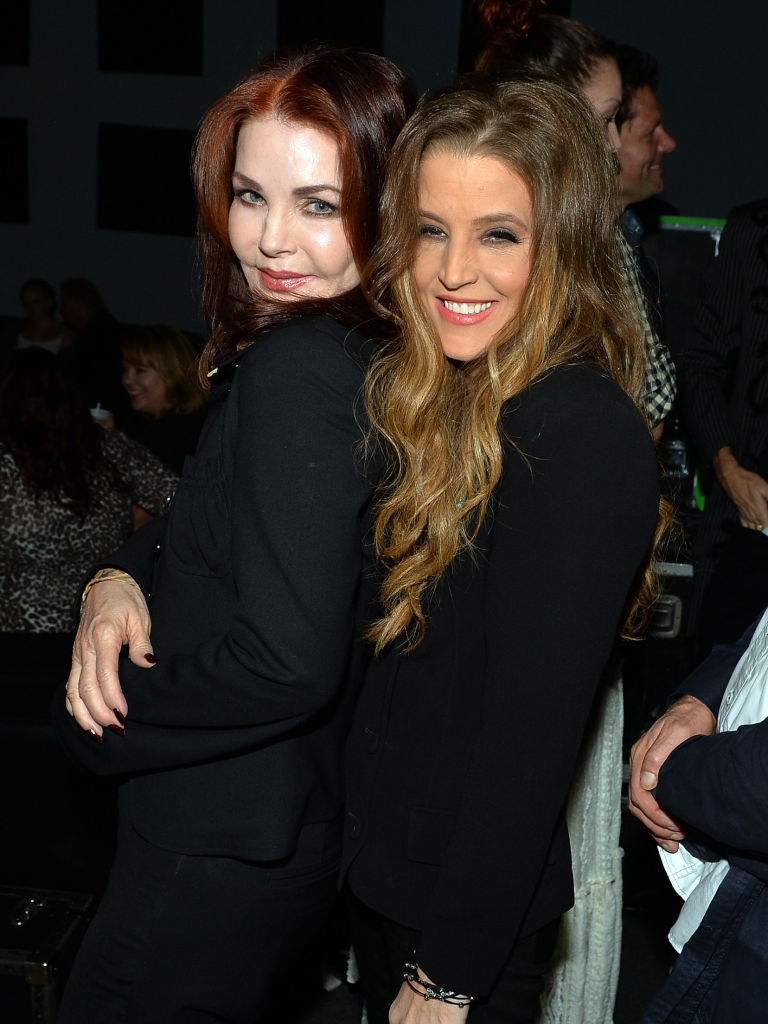 Kate Capshaw
Kate Capshaw is a retired American actress, wife of famous director Steven Spielberg and the mother of many children including Jessica Capshaw, who stars in the infamous 'Grey's Anatomy.' This star-studded family is full of love and Kate showers that love on all four of her grandchildren.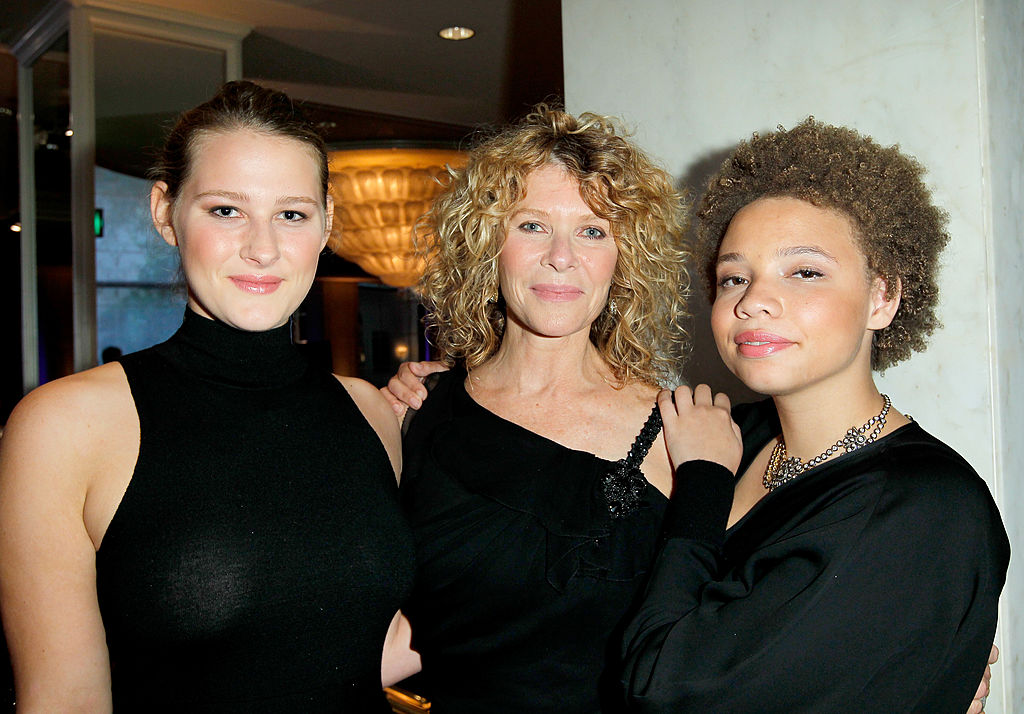 Marian Robinson
It doesn't get much cooler than being Grandma-in-chief of the United States. Marian is the mother to former first lady, Michelle Obama. When the Obamas became the first family, Marian moved to Washington DC. In her first nationally televised interview, Marian talks about how her move was promoted by worry for her children and grandchildren's safety. Robinson tried to instill a sense of normalcy in the lives of her grandkids.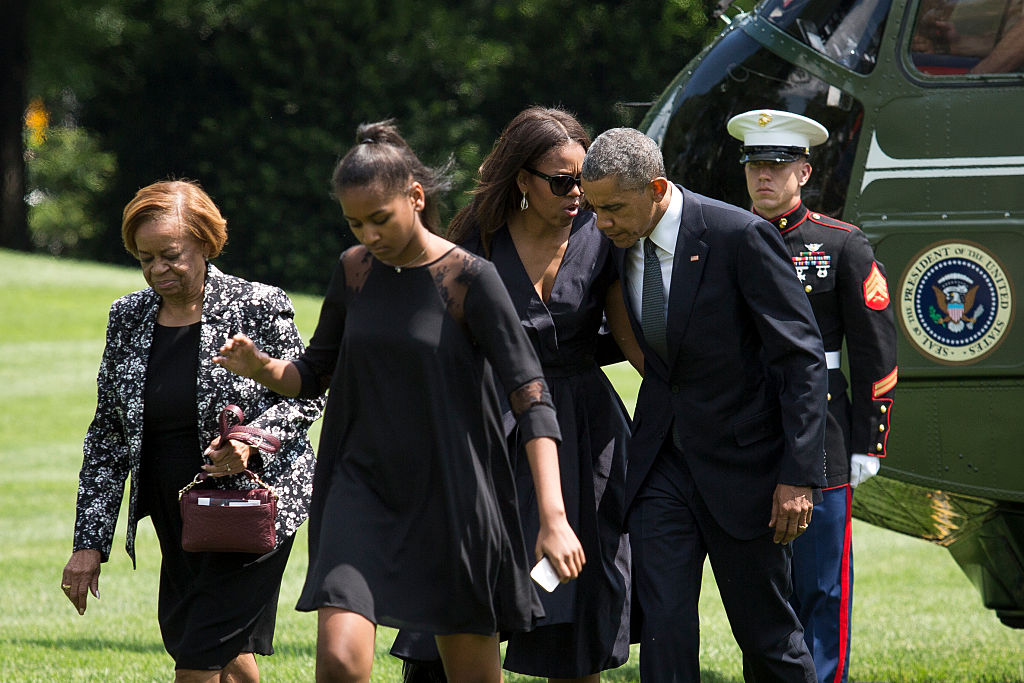 Gladys Knight
"Empress of Soul" is what people call this grandma and great-grandma too. At the age of 75, this grandmother comes from a very large family, which consists of sixteen grandchildren and six great-grandchildren. The multi-Grammy award-winning singer maintains her never-aging looks, her career, and large family.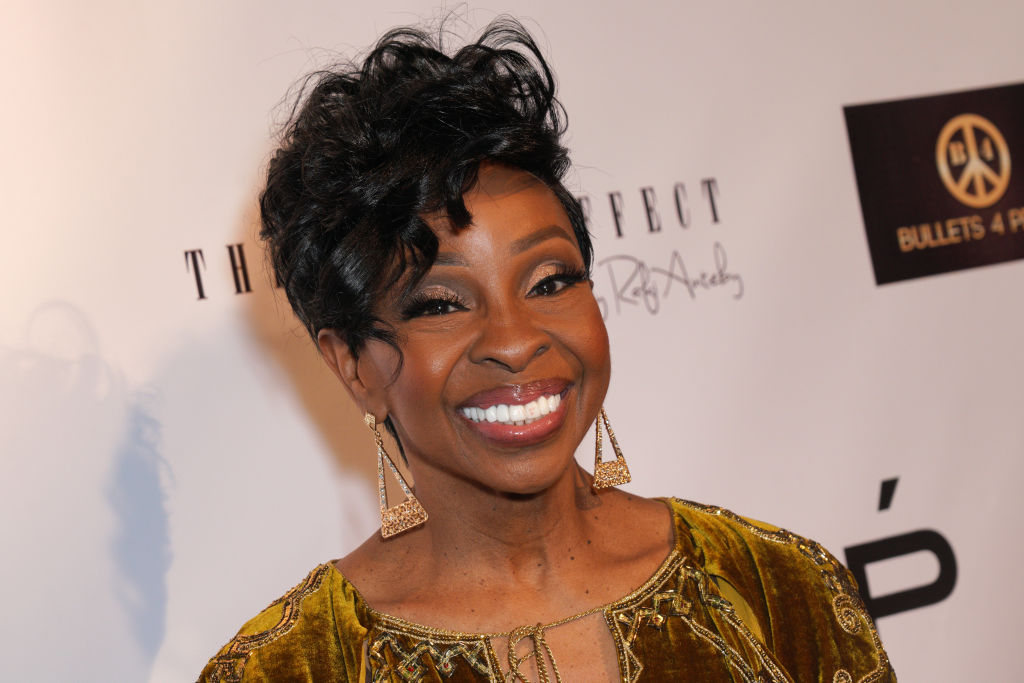 Emmylou Harris
Emmylou is a thirteen-time Grammy award-winning singer-songwriter. The country rock-star is also one of the never-aging grandmas of Hollywood. She maintains her beauty and active career, and always finds time to spend with her granddaughter. In fact, in 2011, she wrote a lullaby for her granddaughter in her album known as 'Hard Bargain.'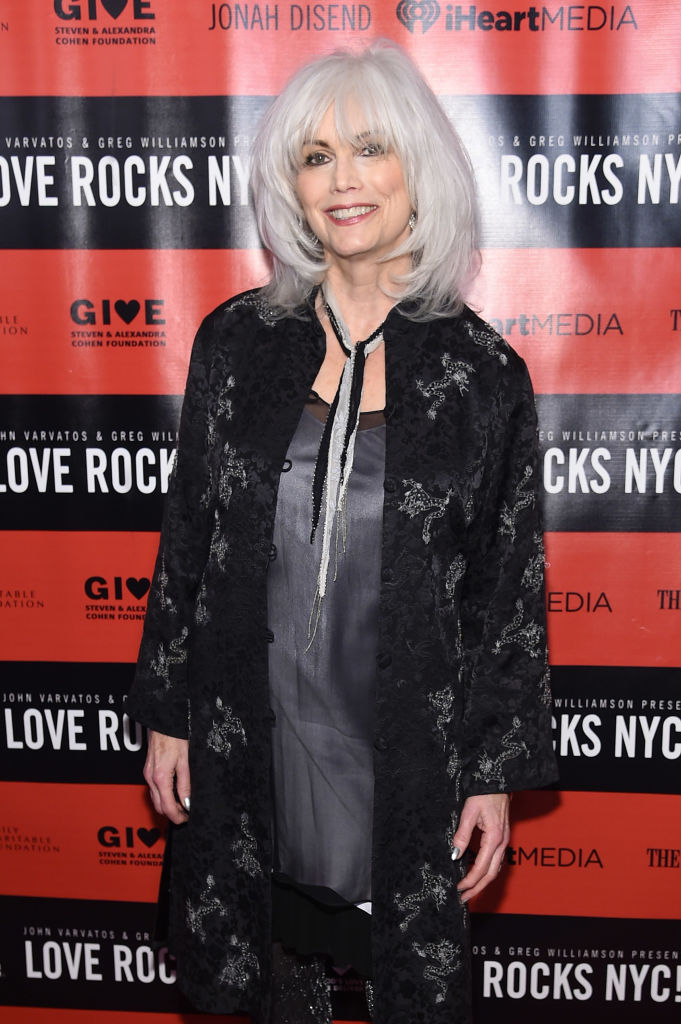 Catherine Deneuve
Catherine is a French actress who captured Hollywood's heart, thanks to her ability to realistically portray icy and mysterious characters from various directors, including the famous Roman Polanski. In real life, however, the actress is nothing short of loving to her 5 grandchildren. Although, she has made it known that they do not call her grandma, but have a special name for her instead.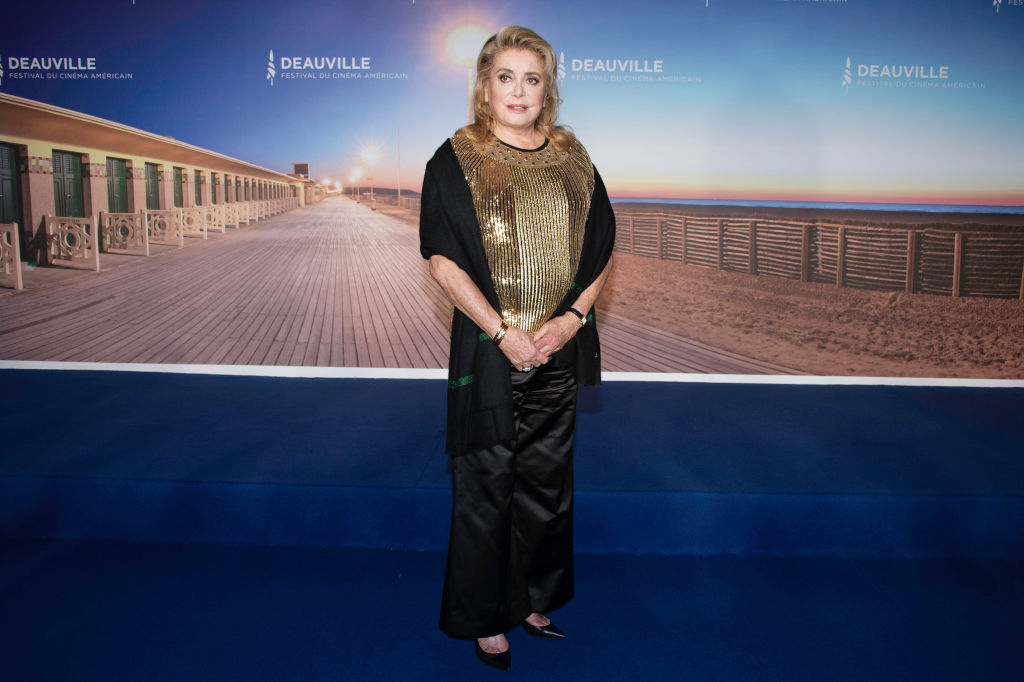 Katherine Jackson
While this grandma is not a Hollywood grandma, she is no doubt one of the most glamorous grandmothers on this list. Katherine is an American mathematician whose calculations were crucial in the success of the accomplishment of space travel. At the amazing age of 101, Katherine is still alive and strong and is the grandmother to six grandchildren and eleven great-grandchildren.  Recently, her great-granddaughter was celebrated in school for getting a perfect math score. It just might be that Katherine's legacy will go on through her.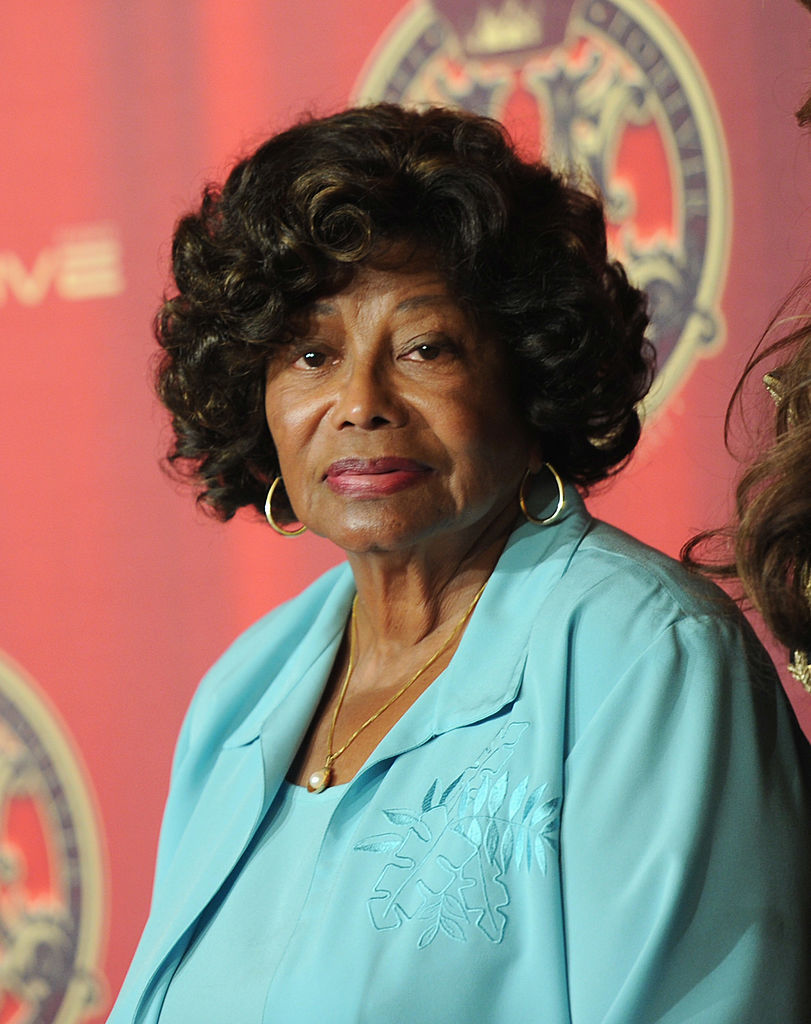 Sonya Curry
If the last name of this glam-ma looks familiar to you, it's because it is the last name of basketball players Stephen and Seth Curry. This grandma is an educator and also the lovely grandma to four lovely grandchildren. During her early years, Sonya was also an amazing volleyball and basketball player, gathering a number of trophies and awards.
Rita Wilson
Rita Wilson is an actress, singer, songwriter, and producer. She is also the wife of the famous Hollywood actor, Tom Hanks. The actress has 2 grandkids from her children and is also a step-grandmother to one child. Rita and Tom are known for having an almost perfect marriage which seems to overcome all forms of struggles thrown at them.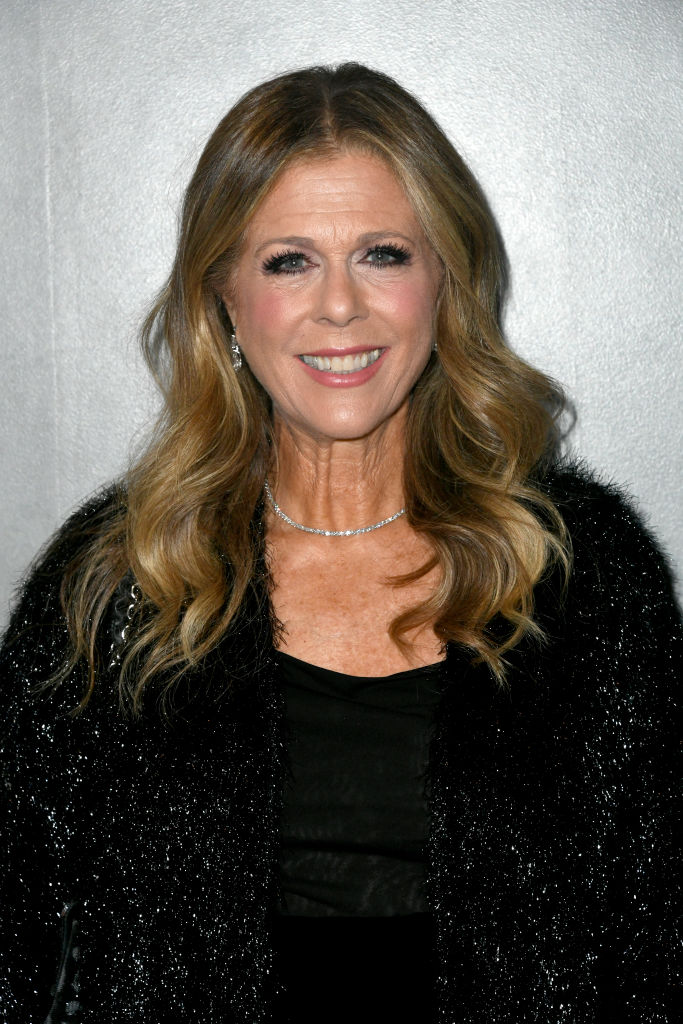 Goldie Hawn
Goldie Hawn is an Academy award-winning actress, producer, and singer. She is also the mother of three children, two of which are also in the movie industry - Kate and Oliver Hudson. Goldie has a reputation for being a funny character to be around and we can only imagine how much her five grandkids, who call her Go-go, have with her. ​​​​​​