Game of Thrones Actors' Lives After the Series
It's been a while since the world has been divided into those who hated the Game of Thrones finale and those who loved it! For some, we're still in disbelief about the show's end but maybe, just maybe checking out what's new in the actors' lives might ease the pain.
Life after almost 10 years of Game of Thrones can't be easy, especially when it's felt like such a constant presence in our lives. But there are some people for whom it's been their ENTIRE lives. And, no, we're not talking about the superfans! We're talking about the stars who graced our screens for so many years! But who stepped off the set and straight into rehab? Who nominated HERSELF for an Emmy? And which cast member bought himself a kick-scooter just to get away from those pesky fans?
Kit Harrington as Jon Snow
Let's start with the King in the North! Kit was definitely among those who decidedly DIDN'T love how the 8th season turned out, and we can't say that we blame him. Kit shared his feelings, describing the GOT finale it in one word: "Pfff… Disappointing… Epic. I don't know… One of those words".
Harrington also hurriedly tried to ditch the Jon Snow image as soon as possible, this clean-shaven gent is hardly recognizable as Jon Snow, especially after he cut those trademark locks.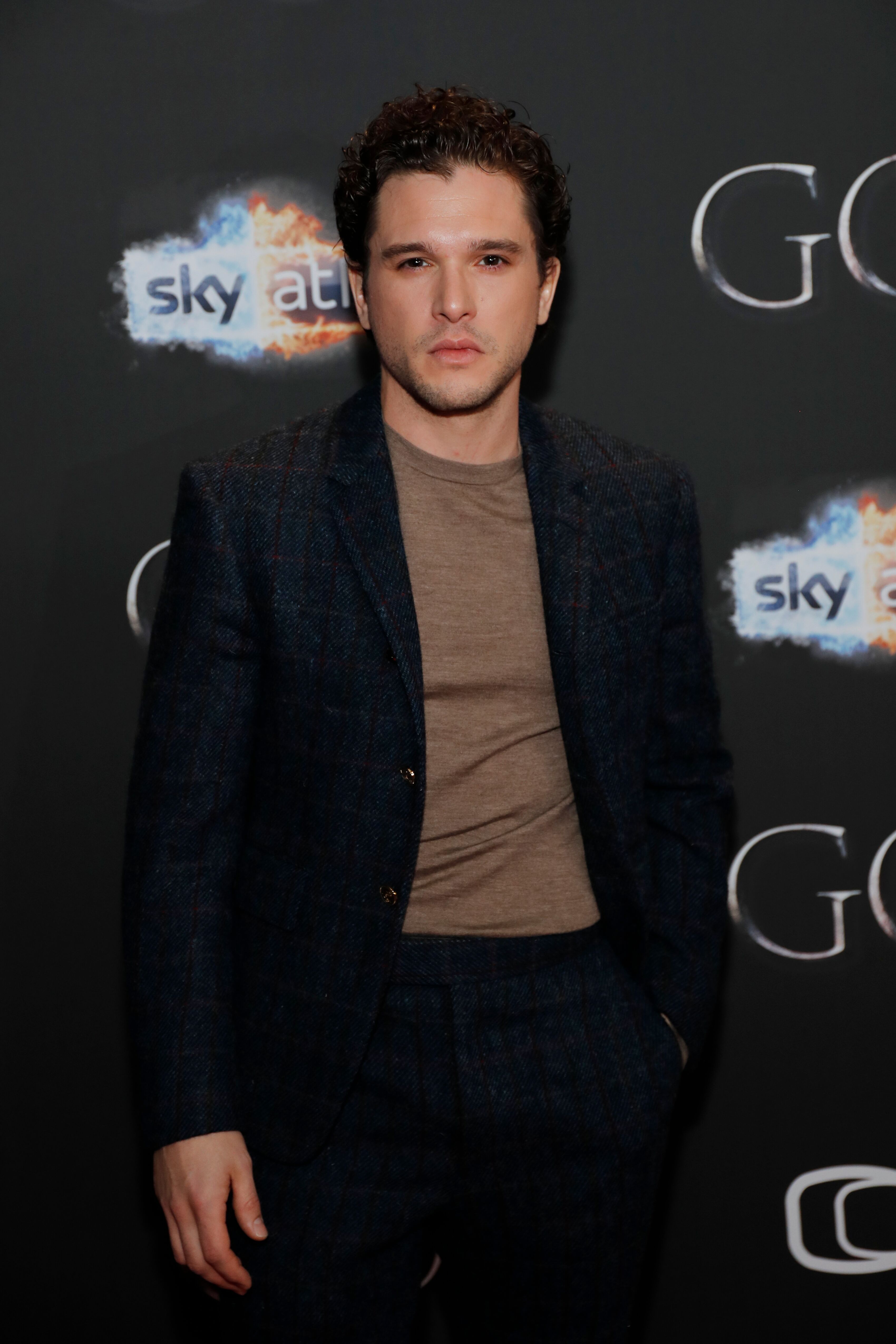 But Game of Thrones was clearly a huge part of Kit's life and the star had to deal with some mental health issues as a result of starring on such a stressful show.
According to Pagesix, Kit went to rehab to deal with side-effects of all that responsibility that the show laid on his shoulders. Kit's beloved Wildling was also there for him as he went through this tough transition period and it certainly helped a lot as today Harington seems to be in much better shape. We're sure we all noticed his smile at his first red carpet event after rehab.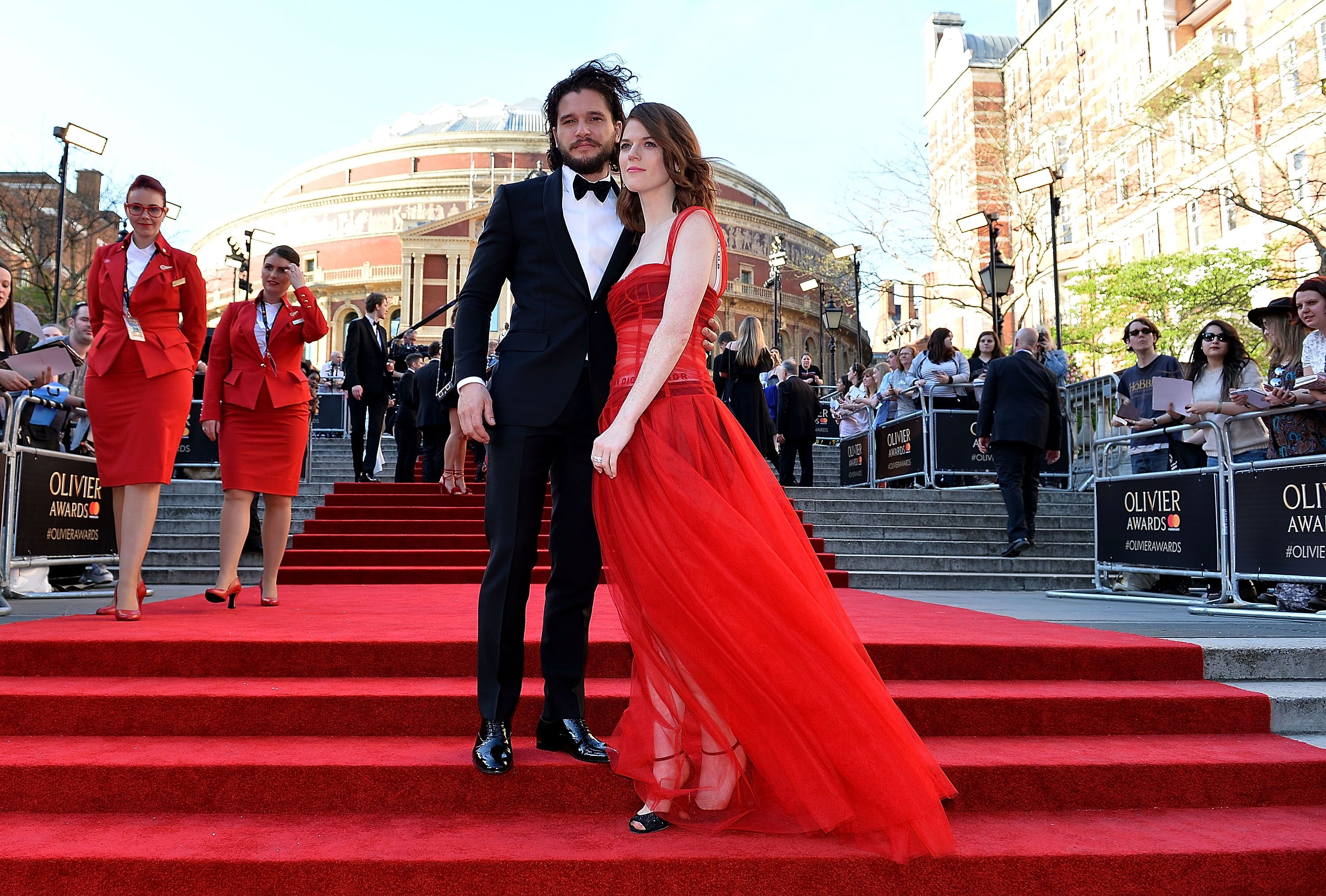 Kit and his Game of Thrones co-stars made a heartwarming appearance at the Emmys, presenting the nominees for Supporting Actress and seemingly unfazed by excitedly screaming fans of the show. And many of those fans can't wait to see Harington again, this time in the Marvel Cinematic Universe.
The cast of Marvel Studios' Eternals have arrived on stage at #D23Expo. See the film in theaters November 6, 2020. pic.twitter.com/AltxcOvGXU

— Disney (@Disney) August 24, 2019
At the recent Disney D23 Expo, people were pleased to discover that Kit would be an integral part of the Eternals. But there's even more for excitement for Game of Thrones fans as Harrington's role as the Black Knight will see him reunite with his "brother" Rob Stark, with Richard Madden slated to play Ikaris. 
Kristofer Hivju as Tormund
If you missed the brutal charisma of Tormund, then we've got some great news! You'll get to see Kristofer Hivju host and produce a brand new survival series called True Viking. Contestants will spend five weeks in the Norwegian fjords trying to hunt for food, build their own shelters and train for battle much as true Vikings once did!
Exciting stuff, we'll bet! This is probably the biggest opportunity for fans to see the star in action, too as Kristofer doesn't like being spotted in real life and has even invented a "selfie escape plan" to save him from taking photos with admirers. Yes, Hivju carried around a suitcase that could transform into a kick scooter the second somebody asked to take a selfie with him.
When that mechanical wonder finally gave up the ghost, Kristofer switched to an electric skateboard that he received as a Christmas present from his ever-attentive wife! And he clearly loves it!
Maisie Williams as Arya Stark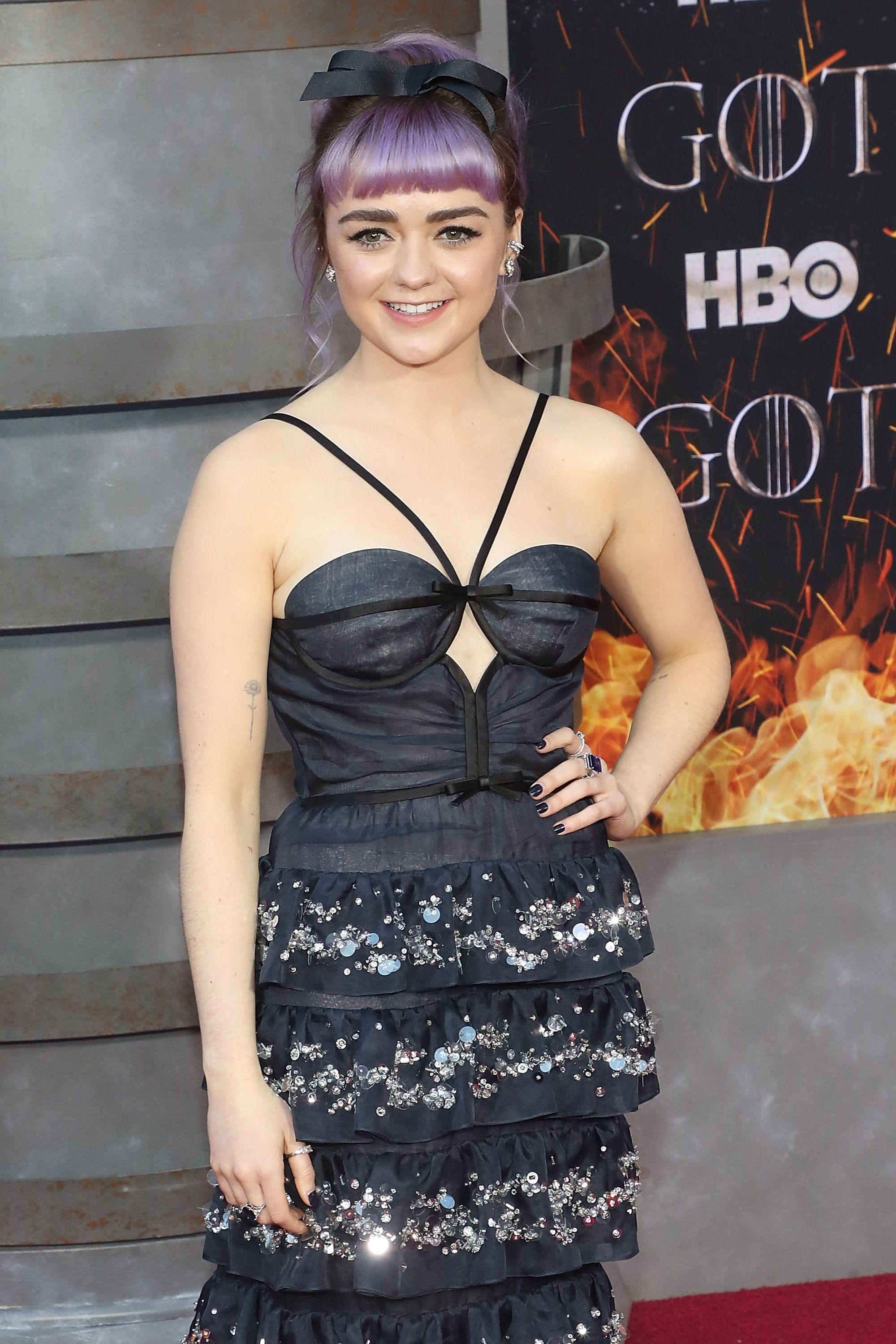 Moving on to Maisie Williams! The actress behind the fearless Arya has swapped the world of Game of Thrones, with its battles and vengeance, for what some would say is an equally cutthroat profession: the fashion industry! And much like Kit Harrington, Masie's all too happy to show her super side, too.
Vogue recently shared "24 hours with Maisie Williams", covering a day in the life during Paris Fashion week. Not only did we get to see how Maisie spends her time, but we were also lucky to catch some cute moments of Williams' relationship with her smiley boyfriend. 
And if you haven't heard about the upcoming X-Men spin-off film, The New Mutants, get ready to see Maisie makes her Marvel debut as the lupine superhero Wolfsbane! The recent trailer has fans in a frenzy, which also implies that Marvel is ready to take the plunge on expanding their offering to include horror movies as well as the usual action fare. We've got six months to wait before we find out whether all those jumps scares will work out!
Sophie Turner as Sansa Stark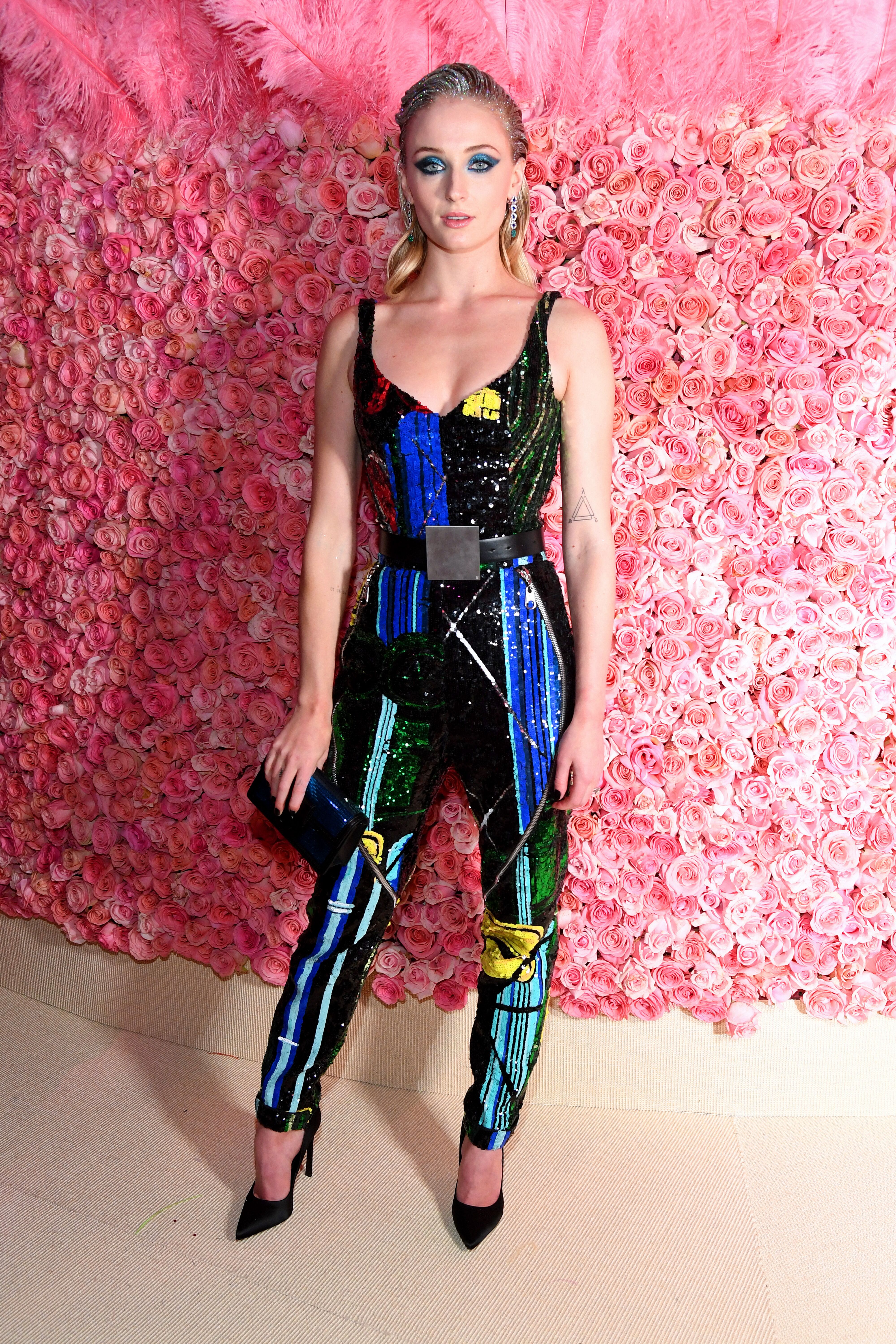 And what about Maisie's best friend? Despite the rather dismal performance of this other X-Men franchise film, we've no doubts that the Dark Phoenix herself is doing great. While half of Sophie Turner's fans can still recall her magnificent wedding party, the other half keeps craving updates from the life Turner now shares with Joe Jonas since they shared their vows.
The couple spent their sweet honeymoon on the beautiful islands of Southern Italy and the Maldives. Soon after, Sophie joined her new husband at the Jonas Brothers US tour. And now she's ready for her first TV role since Game of Thrones ended! 
Sophie's looking forward to a new role that will see her play Jane; the brave survivor of a plane crash, in an upcoming series called Survive. Unlike her character, Turner is extremely happy about the prospect, saying that "she couldn't be more honored to portray the role of Jane" and is interested in playing a complex character who struggles to find her own source of strength and courage in the face of disaster.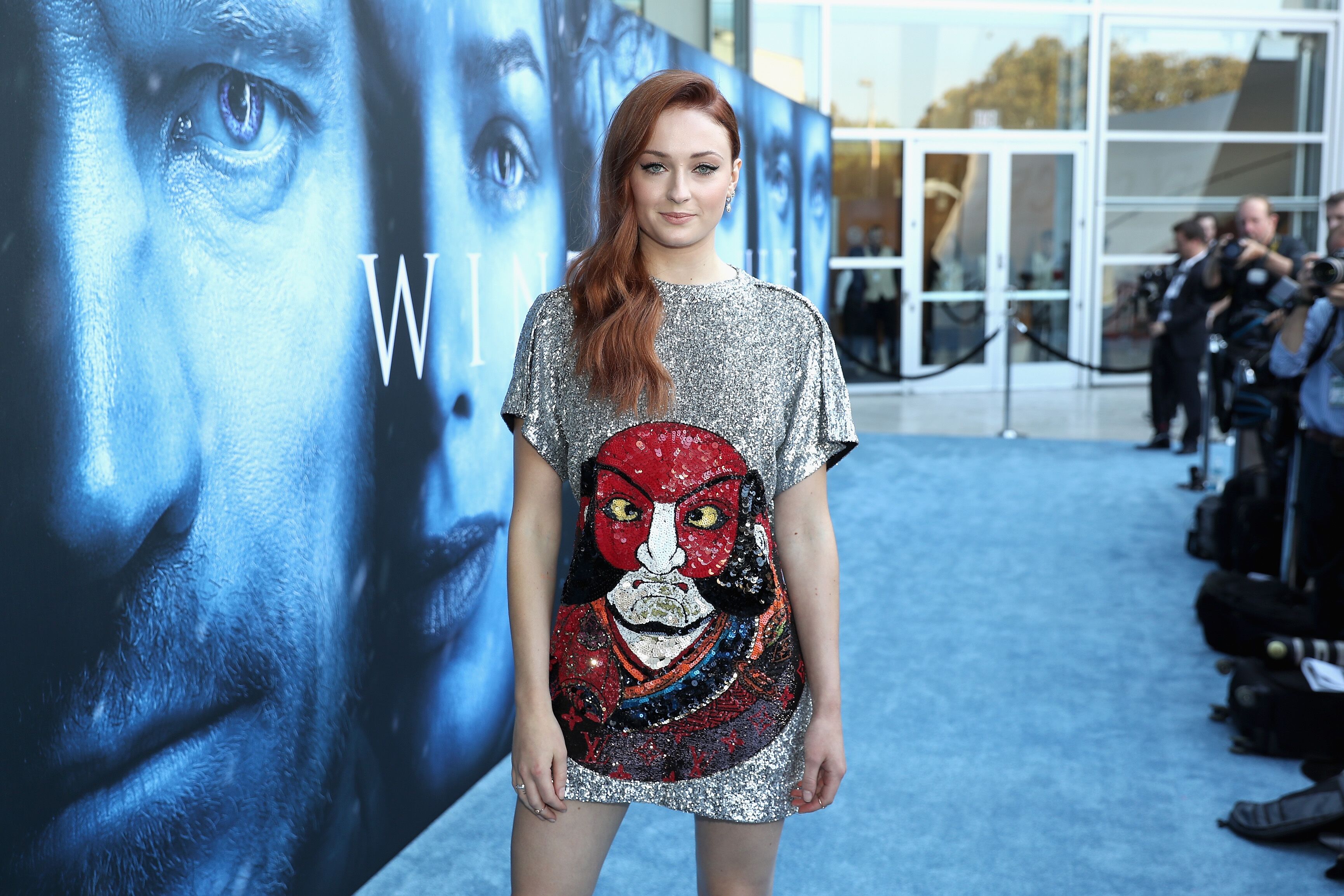 Based on Alex Morel's novel, the show will tell the tale of two plane crash survivors desperately trying to stay alive. The flagship of the new platform Quibi, the format of the series has surprised some with each episode lasting no longer than 10 minutes. The project is still in production, though, so I guess that means we'll just have to be patient while waiting at least a YEAR for the premiere…
Lena Headey as Cersei Lannister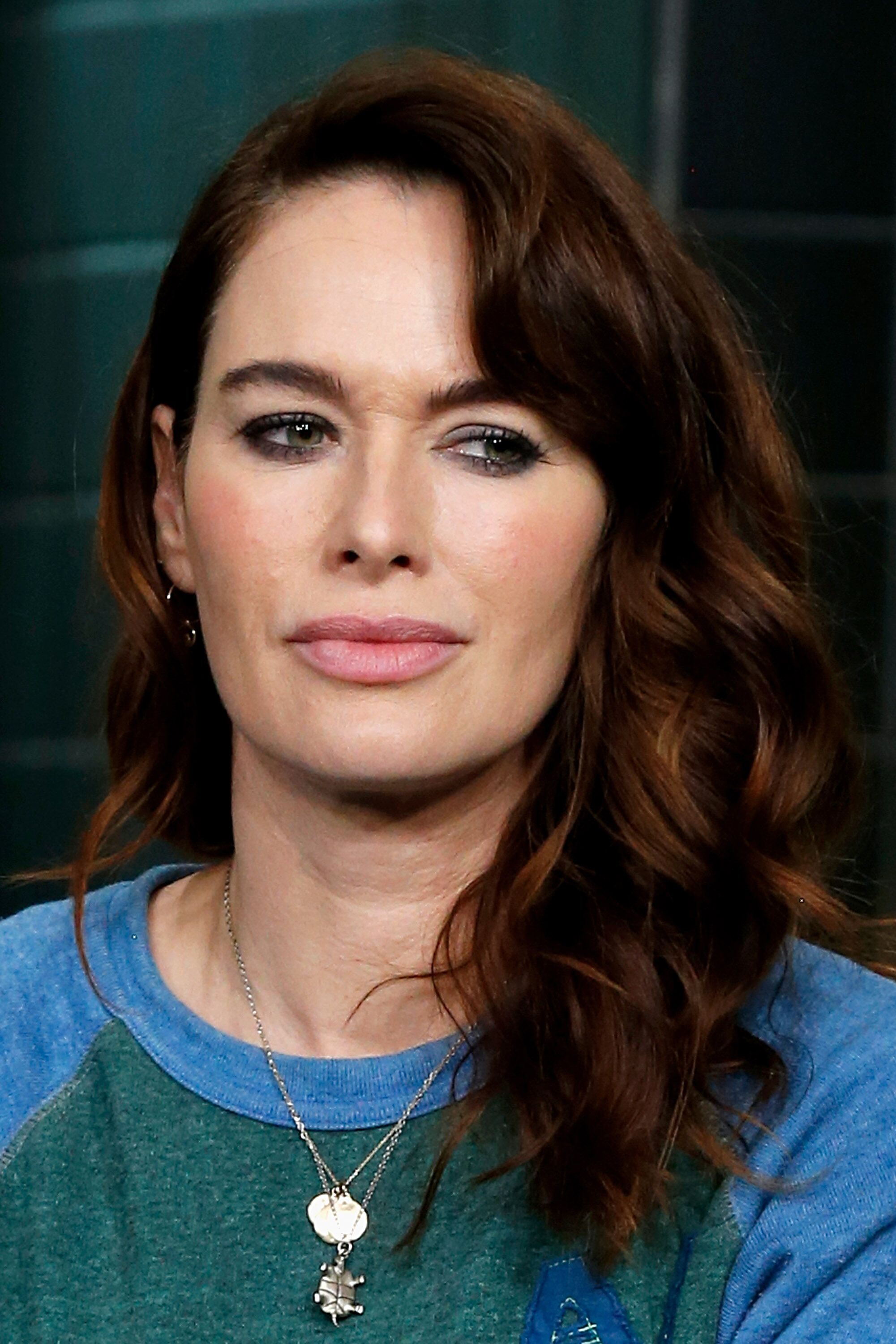 Now let's move from the Starks to another family from the Game of Thrones universe, this time the Lannisters and Lena Headey's life. Like many of her fans, Lena didn't appreciate the way scriptwriters decided her character's fate. It's not like she foresaw a particularly HAPPY ending or anything, we mean, she's not delusional!) but in Lena's own words: "I will say I wanted a better death". and who can blame her, right?
When Game of Thrones finally ended, Headey didn't cry like some of her co-stars. At the age of 46, the actress says that she's "too long in the tooth to get caught up in the emotional turmoil of jobs finishing". Instead, after the show finished, the queen of the seven kingdoms wasted no time in starting new projects. 
There's a new short film, her constant work with refugees – and there's always time for another tattoo! Right before the Emmys, Lena delighted fans with an Instagram post where she shared her new ink — a detailed illustration of a beetle. 
Lena's biggest film project since the end of the fantasy series has probably been a thoughtful reflection on the refugee crisis in her movie the Flood. But we'll definitely see more of Lena in upcoming years. This fearsome female isn't going anywhere!
Peter Dinklage as Tyrion Lannister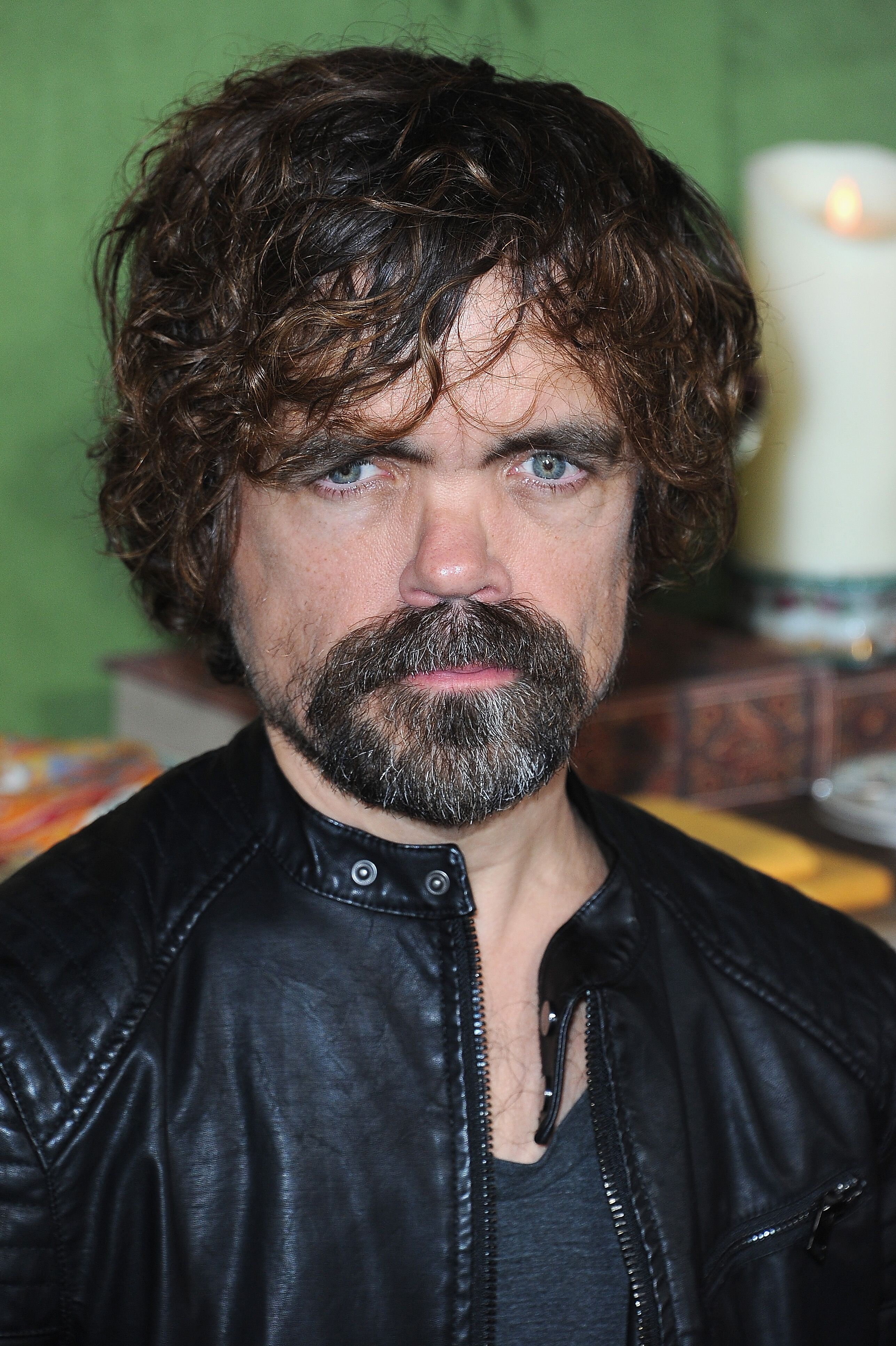 And what about Peter Dinklage? The wisest Lannister of all set an Emmy record this fall by taking home his fourth win for Supporting Actor. Dinklage almost shed a tear during his speech and definitely melted the hearts of audience members and fans alike all over the world with his words.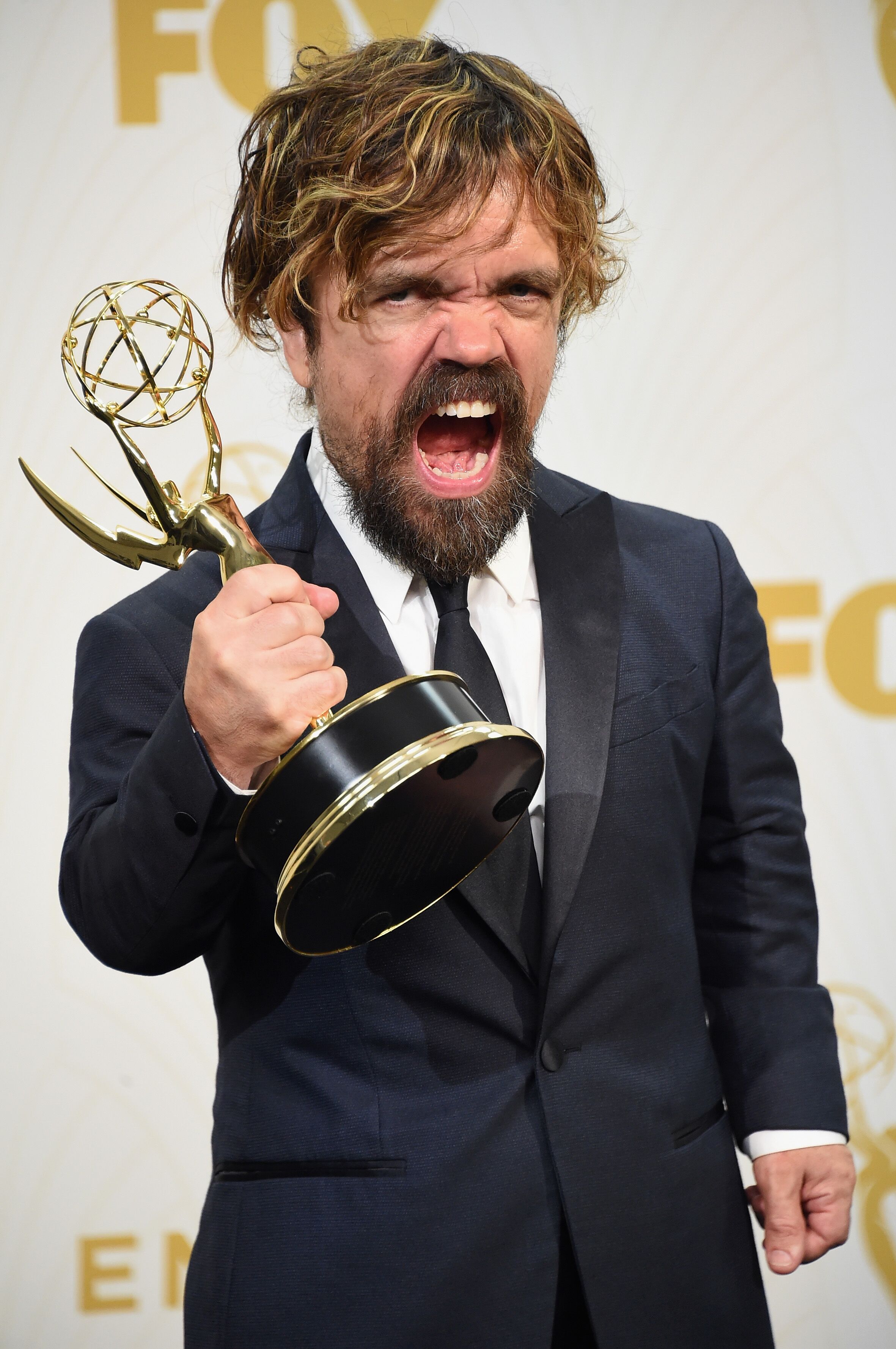 Peter admitted that he quite literally went through both ice and fire throughout Game of Thrones and that there's no doubt that he'd happily do it all over again. After saying goodbye to Tyrion, the 50-year old actor looks set to reprise his role as the Mighty Eagle in the sequel to The Angry Birds Movie.
And as always, Dinklage hasn't forgotten about his true passion - theatre. The latest opportunity for Peter to tread the boards is a musical adaptation of Cyrano de Bergerac, with Dinklage himself in the starring role.
Nikolaj Coster-Waldau as Jaime Lannister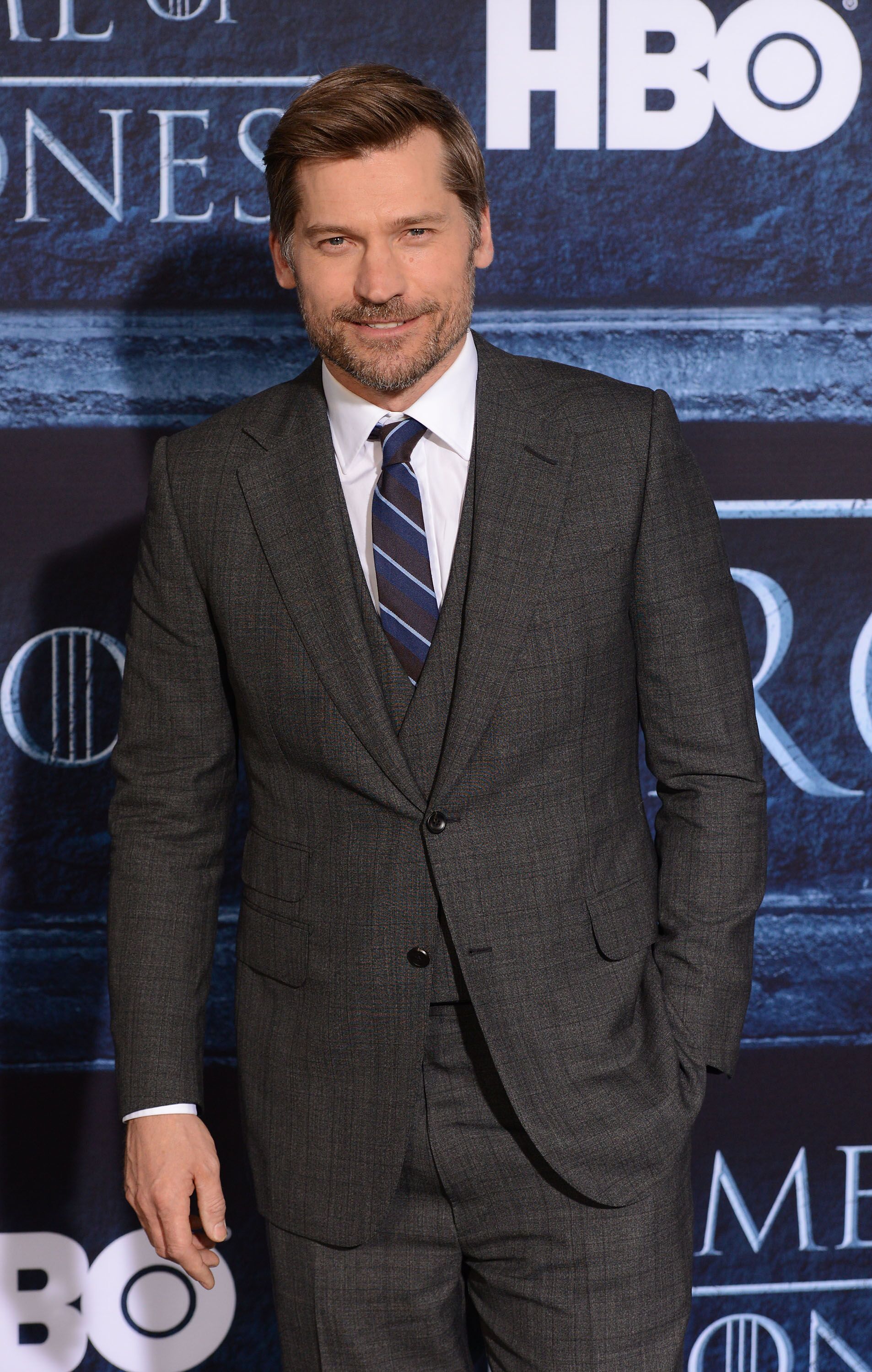 And we couldn't leave out The King Slayer, Nikolaj Coster-Waldau. Can you imagine that this honorable warrior, last seen under a heap of rubble with his dearest love, has already finished FOUR projects since the last episode of Game of Thrones?! 
These include the drama thriller Domino and two very serious Danish films: Suicide Tourist and Notat. The fourth project is Robin Pront's thriller The Silencing which we'll learn more about closer to its 2020 release. All we know for now is that Coster-Waldau will play a reformed hunter who sets out to track a vicious killer who may have kidnapped his daughter.
But all these super serious projects just aren't enough for the actor and so we'll soon get to see him on stage in yet another dramatic role, this time in the Scottish Play as... Macbeth. 
Gwendoline Christie as Brienne of Tarth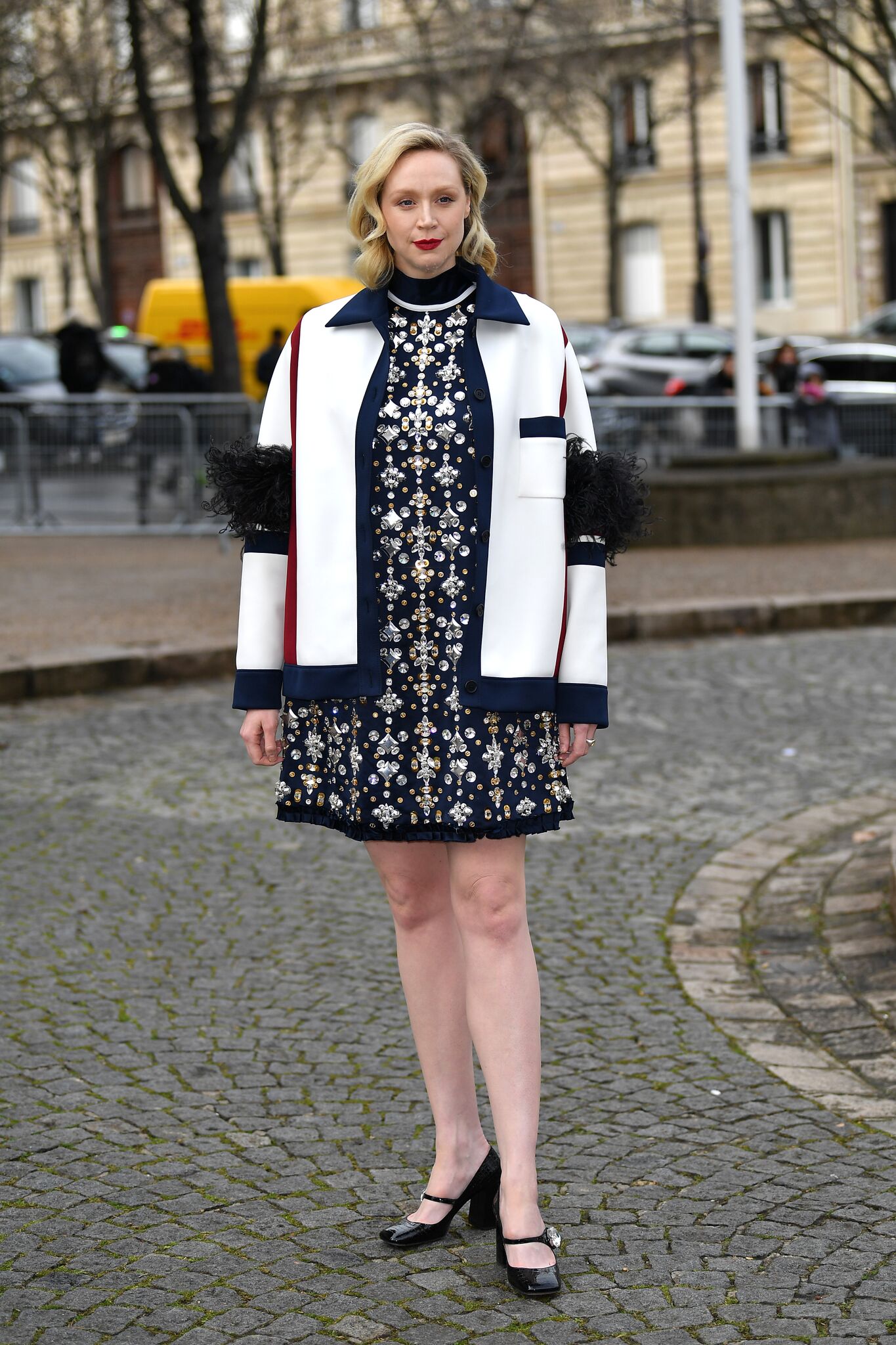 Moving on to his loyal friend and the first-ever lady knight - Brienne Of Tarth. Gwendoline Christie nominated HERSELF for an Emmy, but it was a bit of a tongue-in-cheek gesture in honor of her character. Christie shared the reason why she felt the need to join the Emmys contest to the LA Times.
Christie stated: "People submit themselves all the time. I truly never expected it to manifest in a nomination and I don't think anybody else did either. But I just had to do it for me. And I had to do it as a testament to the character and what I feel she represents". And we don't see a problem with that at all - in our humble opinion, Christie's acting along justifies her nomination.
After Gwendoline left George R. R. Martin's fantastic universe behind her, the actress was in two projects that released this year, drama film The Friend and a comedy-drama about the life of famous magician David Copperfield. 
And just like her on-screen love interest, the actress has also found time for the Bard! You can catch Christie in her most recent Shakespearean role as Titania in A Midsummer Night's Dream.
Emilia Clarke as Daenerys Targaryen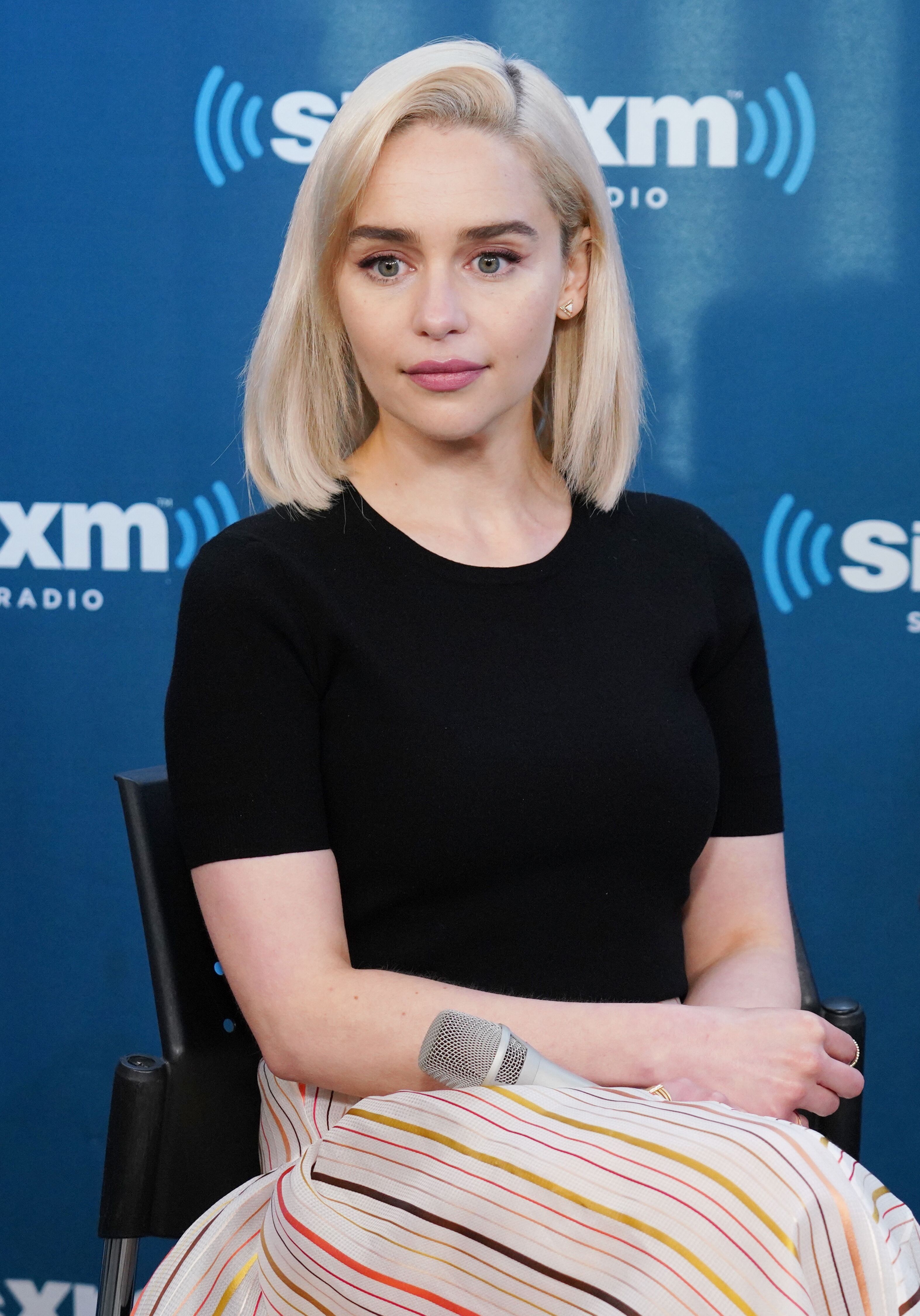 And, of course, this video would be nothing without Emilia Clarke! The dearest Mother of the Dragons also couldn't keep silent and added about her own negative opinion about the show's 8th season, particularly that twist which turned her character into an insane and heartless mad queen.
Emilia recently opened up to Stellar magazine, stating that "...this wasn't the perfect ending that people were hoping for" but she also added that she truly believes that there would never have been an ending that made everyone happy. Moreover, Clarke tries to avoid other critiques of the show or herself, explaining that whether the feedback is good or bad it still can have a negative effect on her.
Perhaps her choice to help make a heartwarming holiday film Last Christmas is a humble attempt by Emilia to surround herself with the maximum amount of positivity. And we sincerely hope she succeeds! We could all do with a bit more positivity these days.
Another project of Clarke's, Above Suspicion, is also in the post-production phase, though it's unclear when it will be released. However, here's what we do know - the movie is based on a true story that leads to the first-ever conviction of an FBI agent for MURDER. It sounds pretty mysterious… but that doesn't compare to the riddle that is the actress' personal life.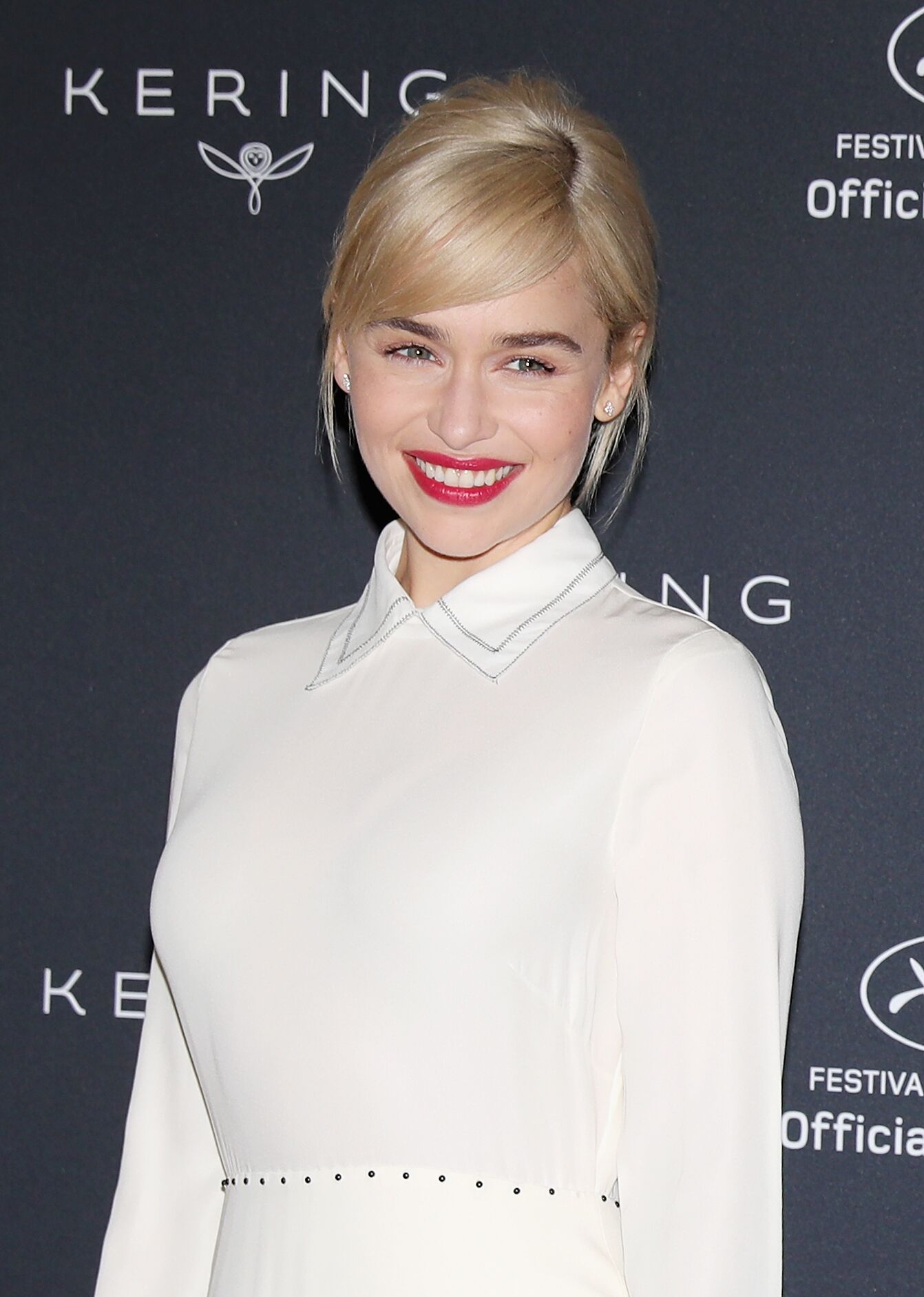 Fans have been trying to guess the identity of the lucky man that would capture Khaleesi's heart for years and were very excited when they found out that Emilia had started dating film director Charlie McDowell last year. But it seems like things fizzled out and the two quietly broke things off… WITHOUT informing fans or the press.
After the hot mess of her on-screen Game of Thrones romance with Kit Harington - fans wondered whether the two might have had a romantic connection outSIDE of the show. Despite the well-known marriage of Kit and Rose Leslie, rumors were rife. However, these ridiculous romance rumors were crushed once and for all with Emilia's most unexpected post to date. The star hit Instagram to announce that she and Rose Leslie were on a surprise girls' trip to India together. So we can safely say that the two are really close friends.
Which of Game of Thrones episodes are your favorite? We've chosen the top 20 episodes and ranked them from worst to the very best. The night may be dark and horror-filled, but "Thrones" is dark and full of some epic episodes, some terrible and a few mediocre ones.