Lord of the Rings: Life after the Series
One simply cannot forget the main cast of the Lord of the Rings trilogy. And even after all this time, we strive to learn what the actors behind our favorite characters are doing in real life. Let us remember them all and find out what the main cast has been doing since the Ring melted in the Crack of Doom. Are they involved in any new projects? And what about their personal lives? All the answers are below! 
LIV TYLER aka ARWEN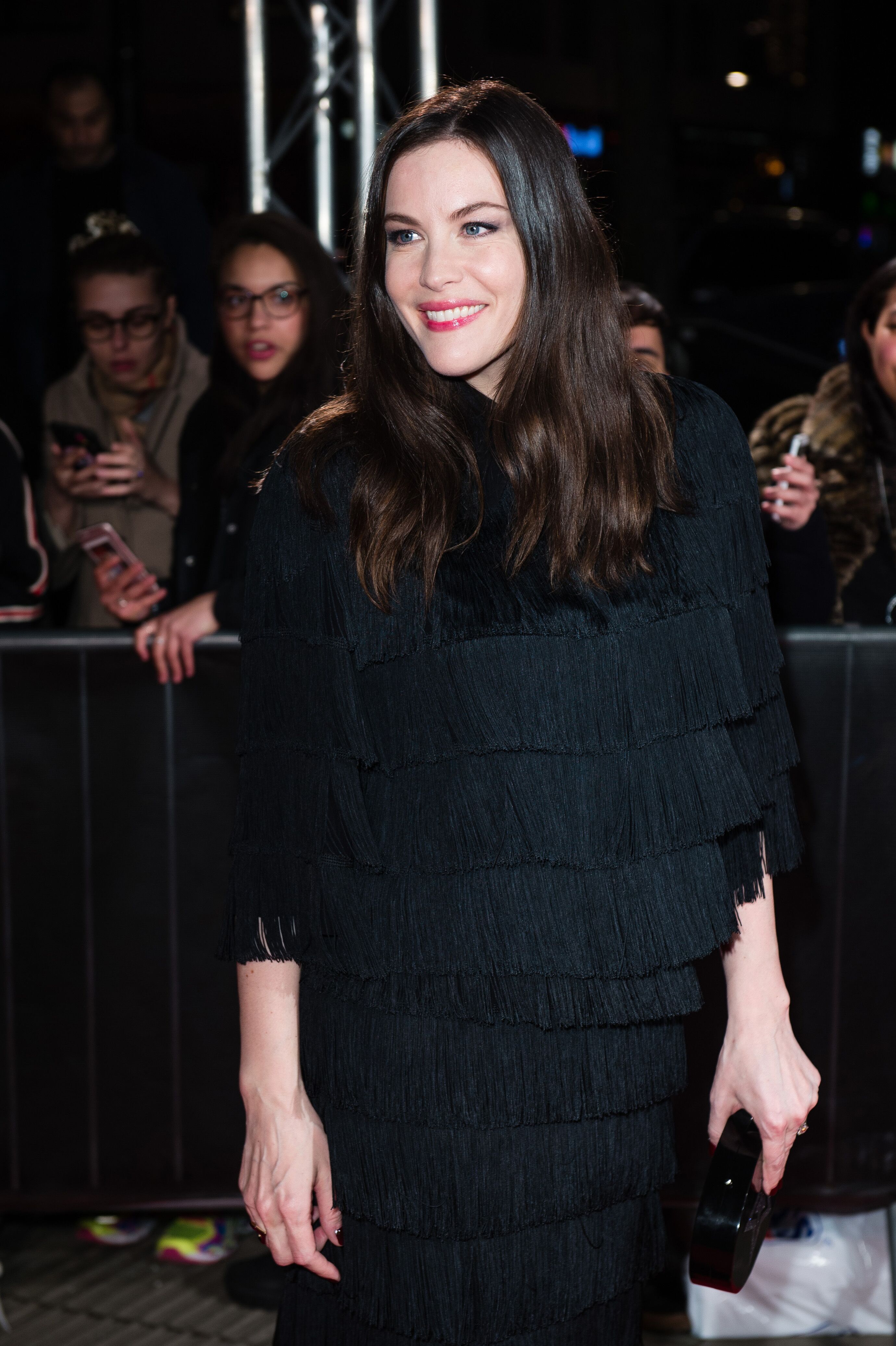 The daughter of Elrond actually had some issues during the trilogy, This includes the time that Liv left her ears on the dash of her car and by the time she came to grab them they'd... melted! This became an enlightening story for the entire race of elves on the set.
In real life, the daughter of Aerosmith's lead singer, Steven Tyler, and model Bebe Buell lives an equally extraordinary life, even though her crazy teenage days are gone.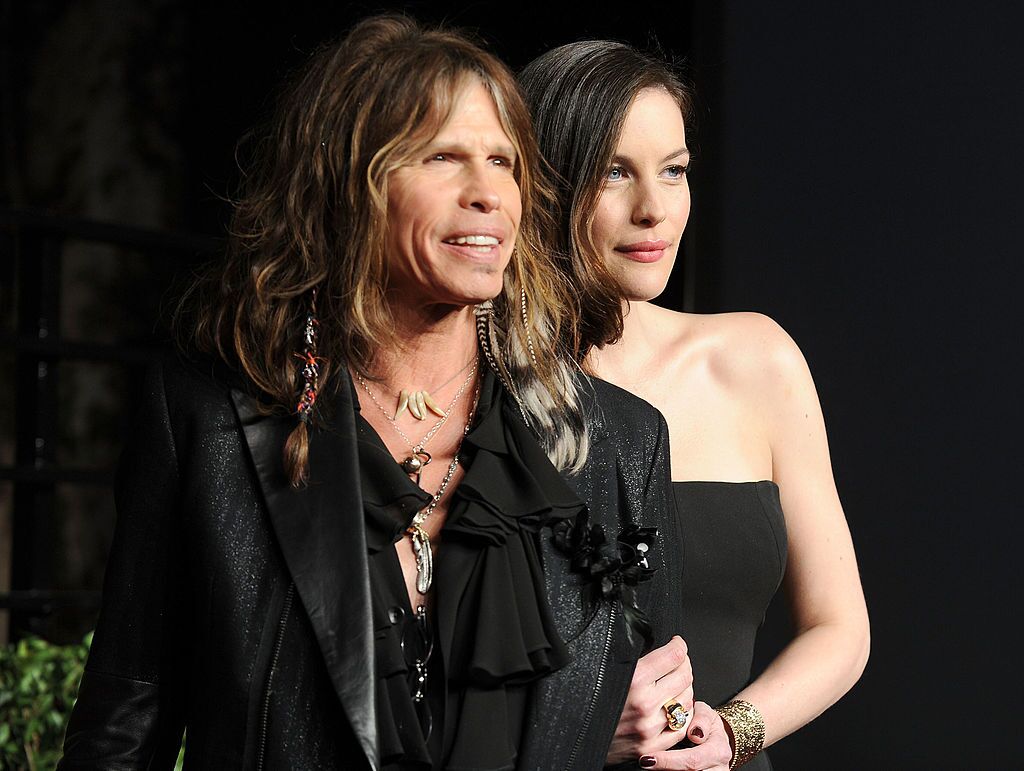 Today Liv gives herself completely to her family. But that did not come easy for the star.
After her marriage broke down, she felt like no one could ever become her life partner again. The star claimed: "I fall in love once in a blue moon." But things changed when Tyler met David Gardner, a British sports and entertainment manager. Since then, Liv became a mother to her second child Sailor Gene and a year later to Lula Rose.
Despite being a superstar, Liv doesn't get driven around by a chauffeur, nor does she live extravagantly compared to other stars. She's happy about having responsibilities in her life and sharing an ordinary life with her partner.
That doesn't mean she's left her career behind. Since The Lord of the Rings, Liv worked with Ben Affleck in Jersey Girl and acted in an independent drama film called Lonesome Jim. She also joined the MCU, playing Betty Ross in The Incredible Hulk.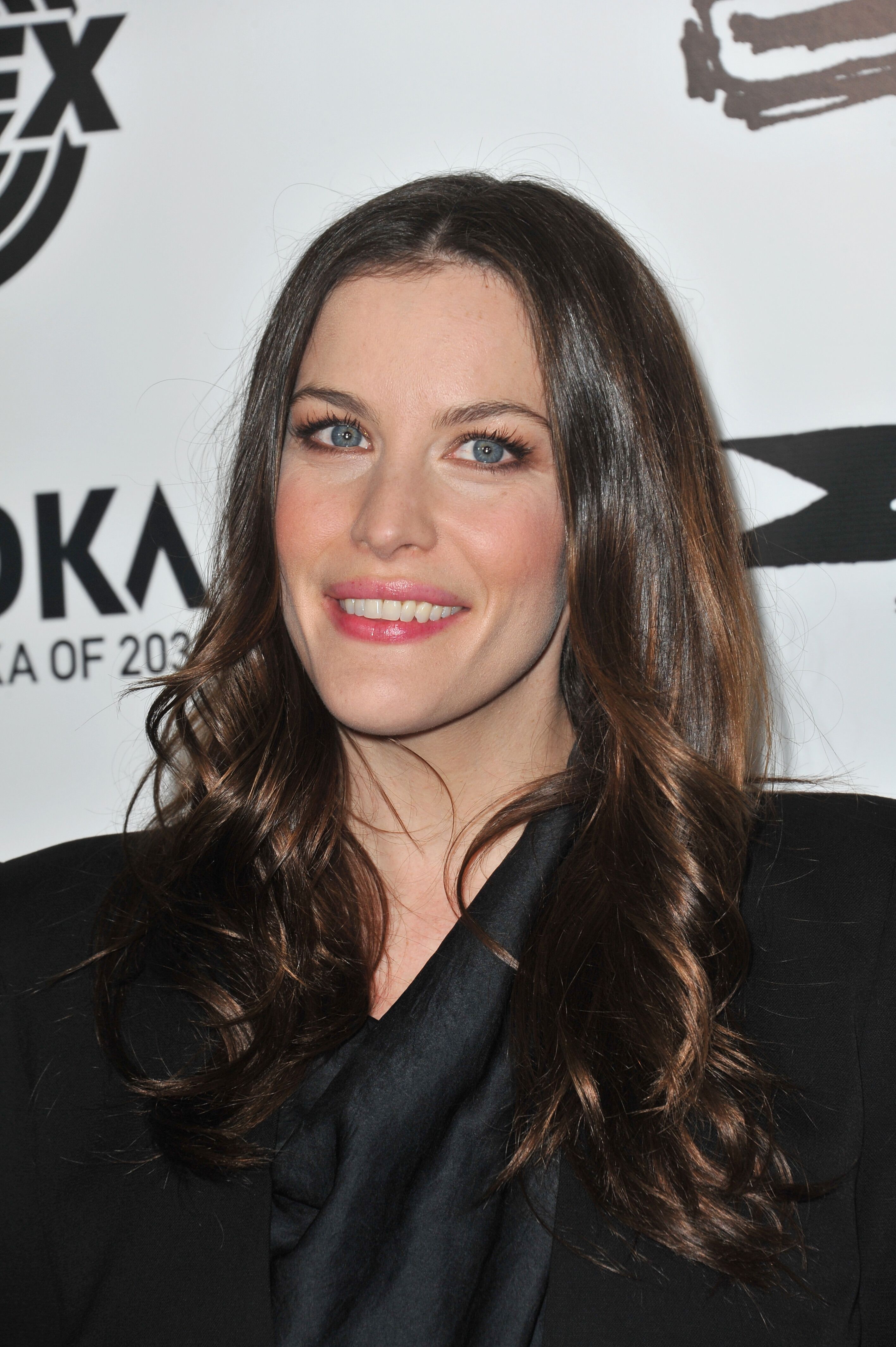 Today you can see Liv on Harlots, a very bold and spicy show about the lives of call girls.
Last year, the star moved to the UK, and today she describes her perfect day in London as the following:
"Waking up with my children, taking a long walk in a lush green park and heading to the pub for a drink before the sun goes down."
Even though we could talk about Liv for hours, let's continue with another famous elf…
HUGO WEAVING aka ELROND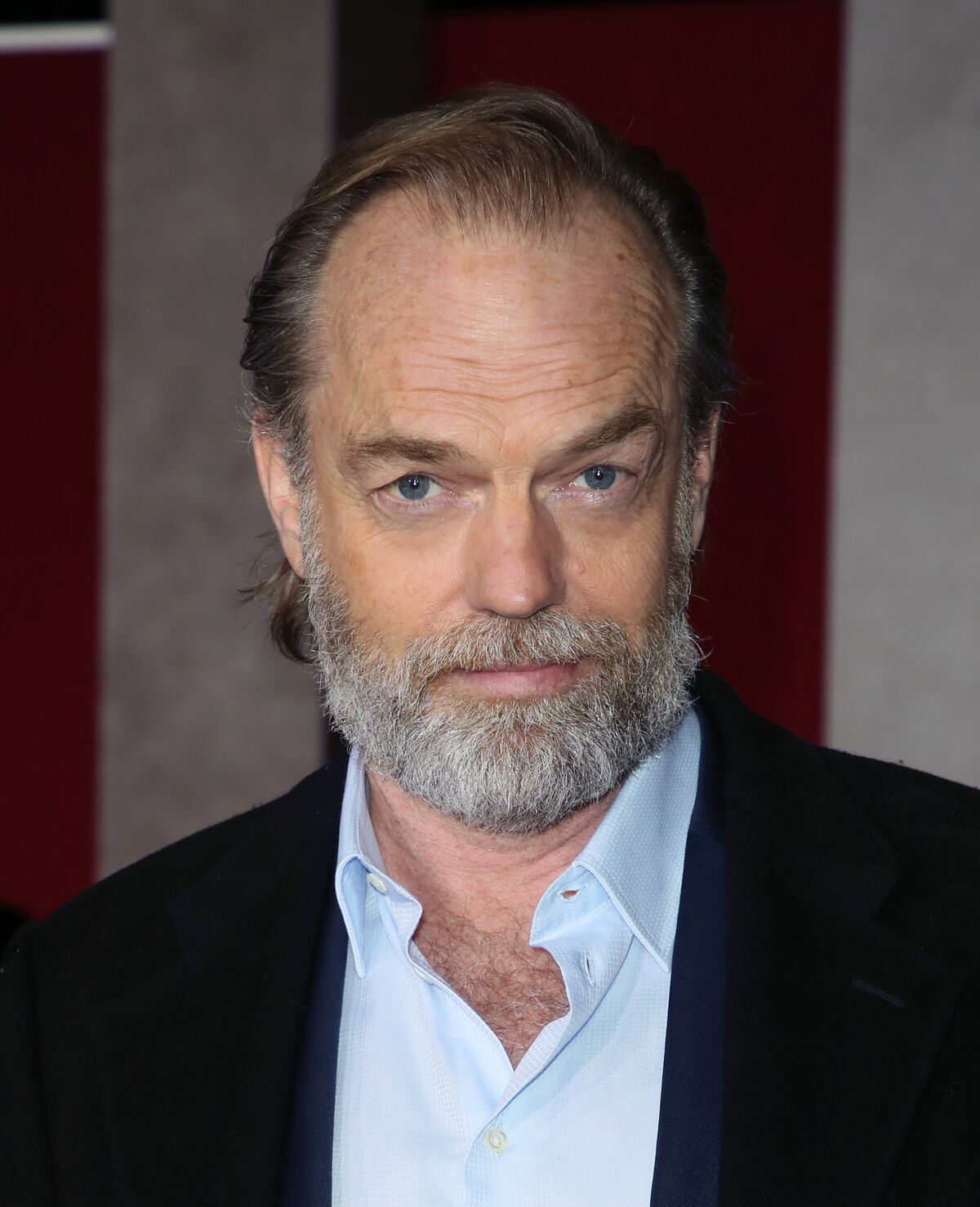 It's hard to believe that the noble Elrond and the vicious Agent Smith are played by the very same person. No doubt, Hugo Weaving is very talented. But who is the man behind his characters?
Weaving does not believe in the institution of marriage. Though not married, however, Hugo has been in a relationship with Katrina Greenwood since 1984! Three decades with one woman and two lovely children is what he chose to believe in.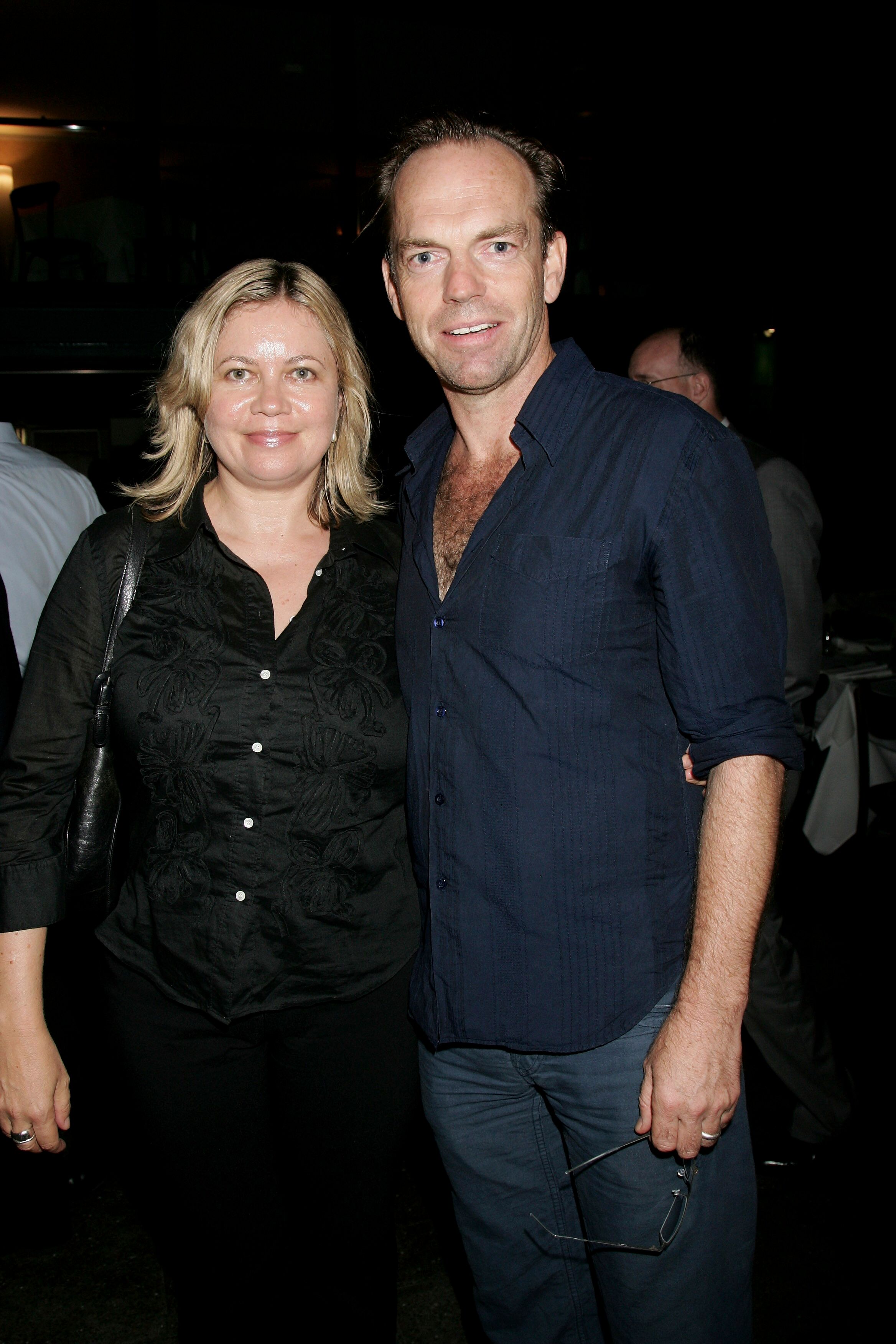 At 59, he is still an in-demand actor, who has a very impressive acting profile. Weaving had starring roles in Transformers and played The Red Skull in Captain America: The First Avenger. He also nailed his role as Thaddeus Valentine in Mortal Engines and you probably remember Hugo in Patrick Melrose, where he starred alongside Benedict Cumberbatch. He did a terrific job there, as usual!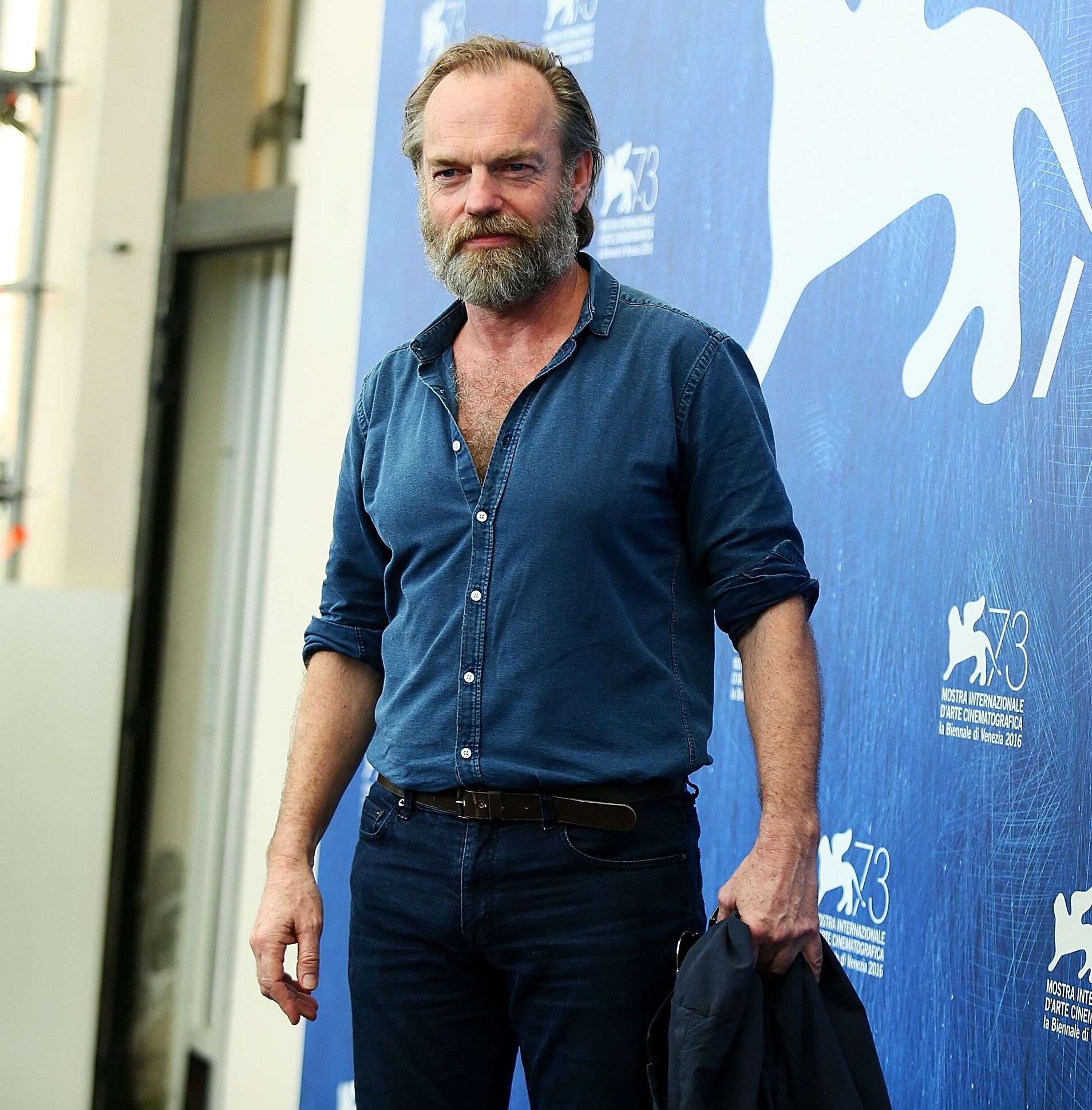 However, after his role in The Hobbit, Hugo decided to appear less in Hollywood movies. Instead, he now chooses to focus on theater and smaller, independent films.
There is still one more gorgeous elf to talk about, but Legolas has a special place at the end of this article. So keep reading. For now, let`s move on to the darker side.
ANDY SERKIS aka GOLLUM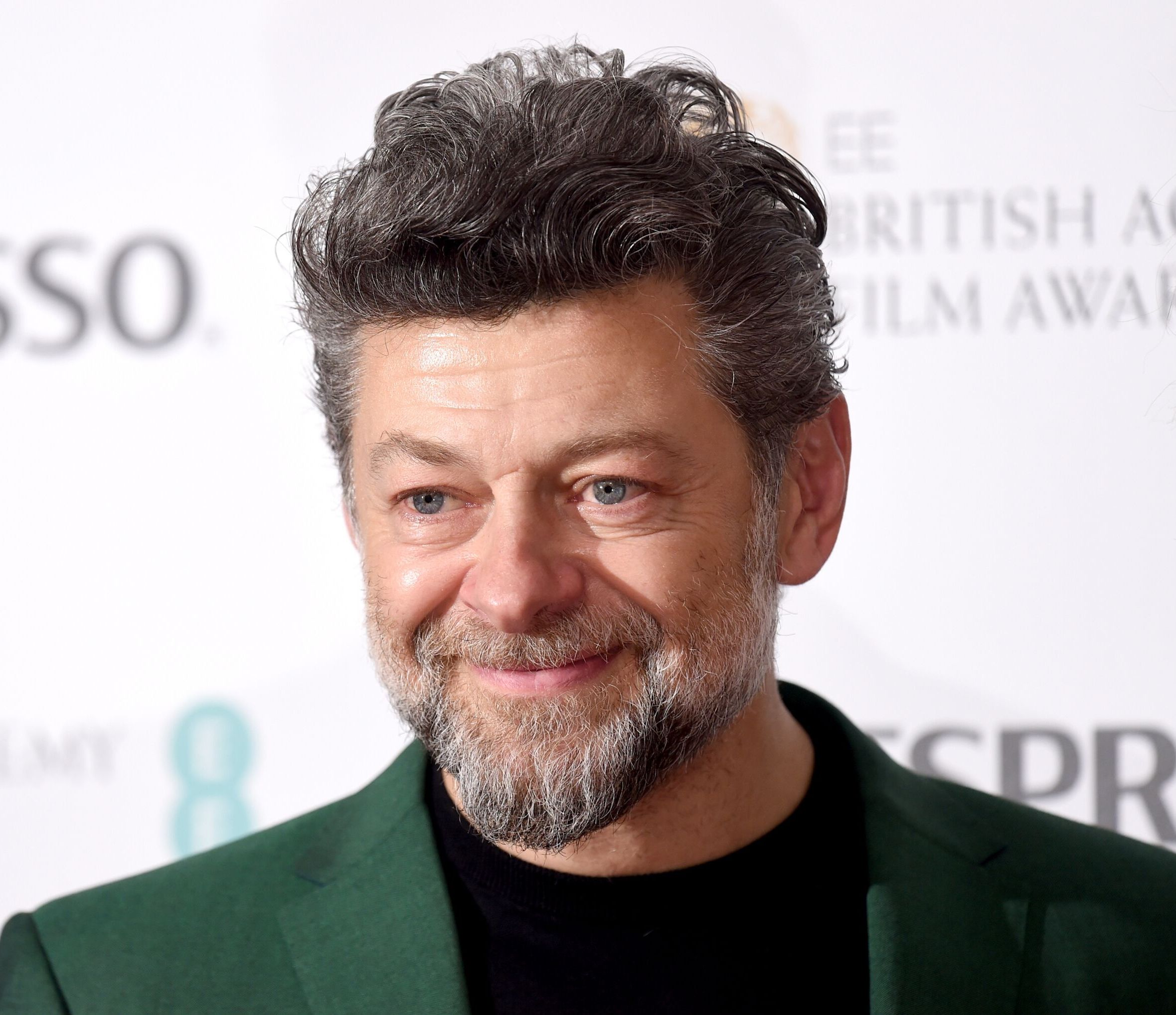 Besides carrying his Precious, the actor Andy Serkis has appeared in some other spectacular roles.
This might be a surprise for you, as Andy almost never shows his real face on the screen. He was the legendary gorilla Kong in Peter Jackson's King Kong and the hyper-intelligent chimpanzee Caesar in the Planet of the Apes. He loves this format, as it enables him to play absolutely anything, avoiding being typecast.
Serkis is very dedicated to his characters. For instance, while preparing for the role of Smeagol, he reasoned that Gollum would carry "the memory of the guilt in his throat." So he thought of an analogy of a sound that would come from that, and so the actor decided to base Gollum's voice on the sound of his cat coughing up furballs! GOLLUM! GOLLUM!
Andy also played Supreme Leader Snoke in Star Wars and he appeared as Ulysses Klaue in the Marvel Cinematic Universe.
The man also tried his hand in the role of director in Netflix adventure drama Mowgli. It is the one with the voices of Christian Bale as Bagheera, Benedict Cumberbatch as Shere Khan and Cate Blanchett as Kaa. We must say, that's the perfect team selection!
DOMINIC MONAGHAN aka MERIADOC BRANDYBUCK
Today most of Dominic`s fans associate him with his role as Charlie on Lost, almost as if they'd forgotten his earlier work as a naive but loyal hobbit. Well, truth be told, Monaghan spent 6 years on the set of Lost. There, he not only became a TV show star but also embarked on a passionate relationship with his co-star Evangeline Lilly.
Unfortunately, their relationship didn't end well. We don't know much about it, but we remember that Monaghan threw some serious shade at his ex-girlfriend and even accused her of cheating on him. While today we still know nothing specific about Monaghan's personal life, it's a fact that Lilly went on to have a child with the Lost production assistant Norman Kali.
So what happened to Dominic next? He created his own documentary TV show called Wild Things with Dominic Monaghan, where they search for the most dangerous creatures on Earth. And you might also have seen his work in the movie Atomica and loved him as Oswald in Mute.
This year, Monaghan will appear in Star Wars: The Rise of Skywalker, although his character has not been revealed yet.
BILLY BOYD aka PIPPIN
Fans loved this impetuous hobbit but it seems Billy Boyd somewhat lost his appetite for the limelight. According to Yahoo, he was the first Lord Of The Rings actor to end up broke. After Lord of the Rings, he landed a decent part in Master & Commander and he's worked steadily since but got only tiny roles. The 42-year-old actor seems to have just given up on Hollywood.
Billy says:
"Once you get in your head that you're not going to do anything bigger, you just do things that you enjoy."
It doesn't sound like Billy Boyd is homeless, but it does sound like he is not anxious to make any big changes. Hopefully, his 10-year long marriage with Ali McKinnon is bringing him all the warmth and support he needs.
SEAN ASTIN aka SAMWISE GAMGEE
Sean doesn`t seem to have any money issues. After his role as Sam, he played lots of roles, like the titular character in Rudy, a recurring role in season two of Stranger Things and a starring role in Netflix's No Good Nick. The reason for Sam's popularity lies in his integrity.
The actor says:
"People will root for anyone who shows them their heart."
Perhaps this is why we loved Samwise in the trilogy so much. He definitely stole our hearts by his fidelity. 
One thing is clear, we will definitely see Sean on our screens in the future. But he doesn't forget about his personal life either. Together with his wife Christine, whom he married 27 years ago, Sean has raised three daughters.
JOHN RHYS-DAVIES aka GIMLI
Did you know that the actor suffered severe reactions to the prosthetics used during filming? They even led to his eyes swelling shut. That is why we do not see the actor in the Hobbit trilogy. According to John, he could not do the same to his face again.
Aside from the Tolkien Universe, you might have seen him as Sallah in the Indiana Jones films. But more often these days, John uses his voice. Among others, you can hear him as Cassim in Disney's Aladdin, Man Ray in SpongeBob SquarePants, and Hades in Justice League.
VIGGO MORTENSEN aka ARAGORN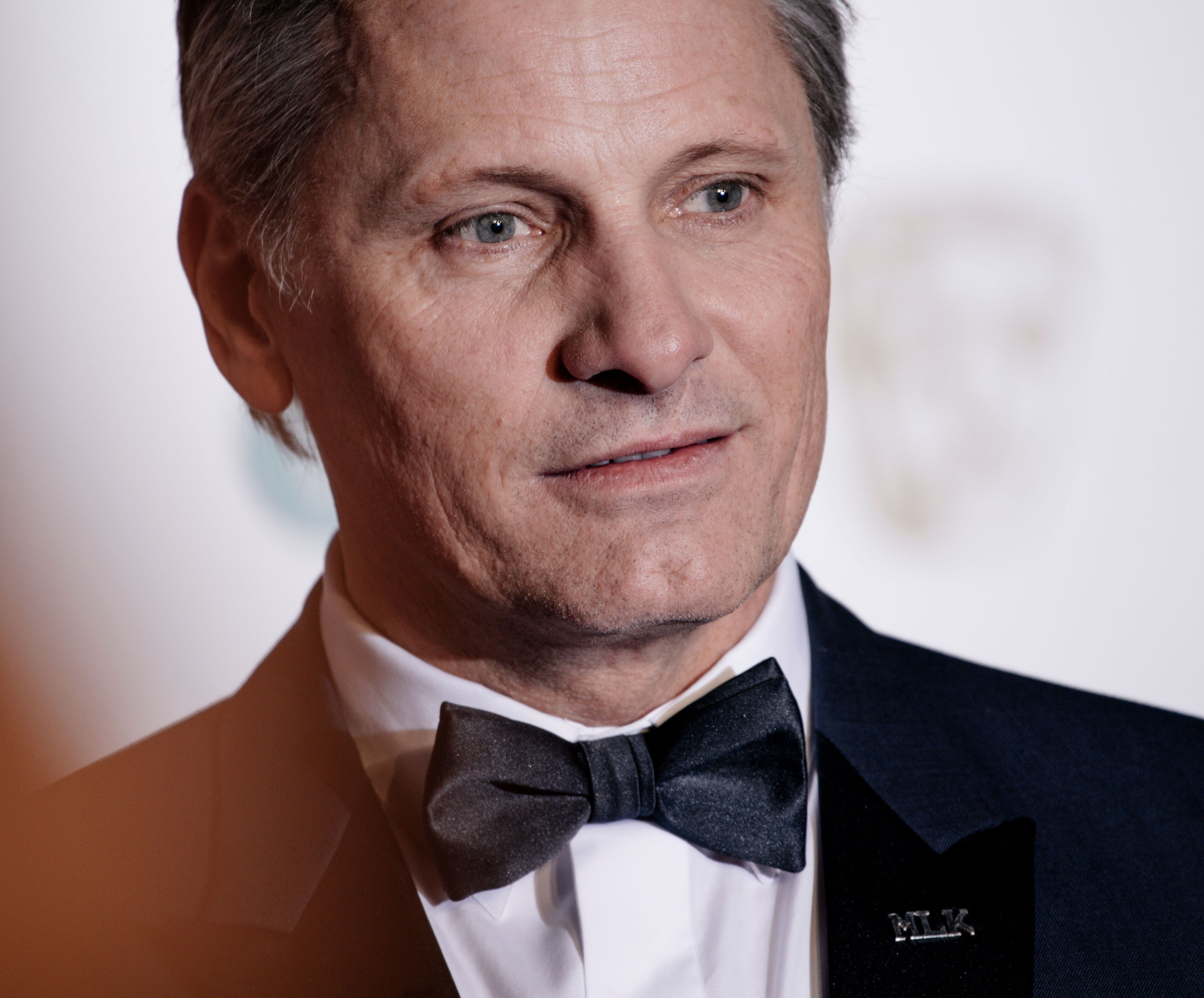 The Great and Powerful Viggo! This man is a real mystery. He speaks 8 languages, has released 17 music albums, and before fame, he even worked as the Swedish hockey team's translator at the 1980 Winter Olympics. And on top of that, he had no interest in starring as Aragorn! His son Henry was a massive Tolkien fan and he convinced him to take the part.
Here are a few interesting facts that will prove how fascinating Viggo is.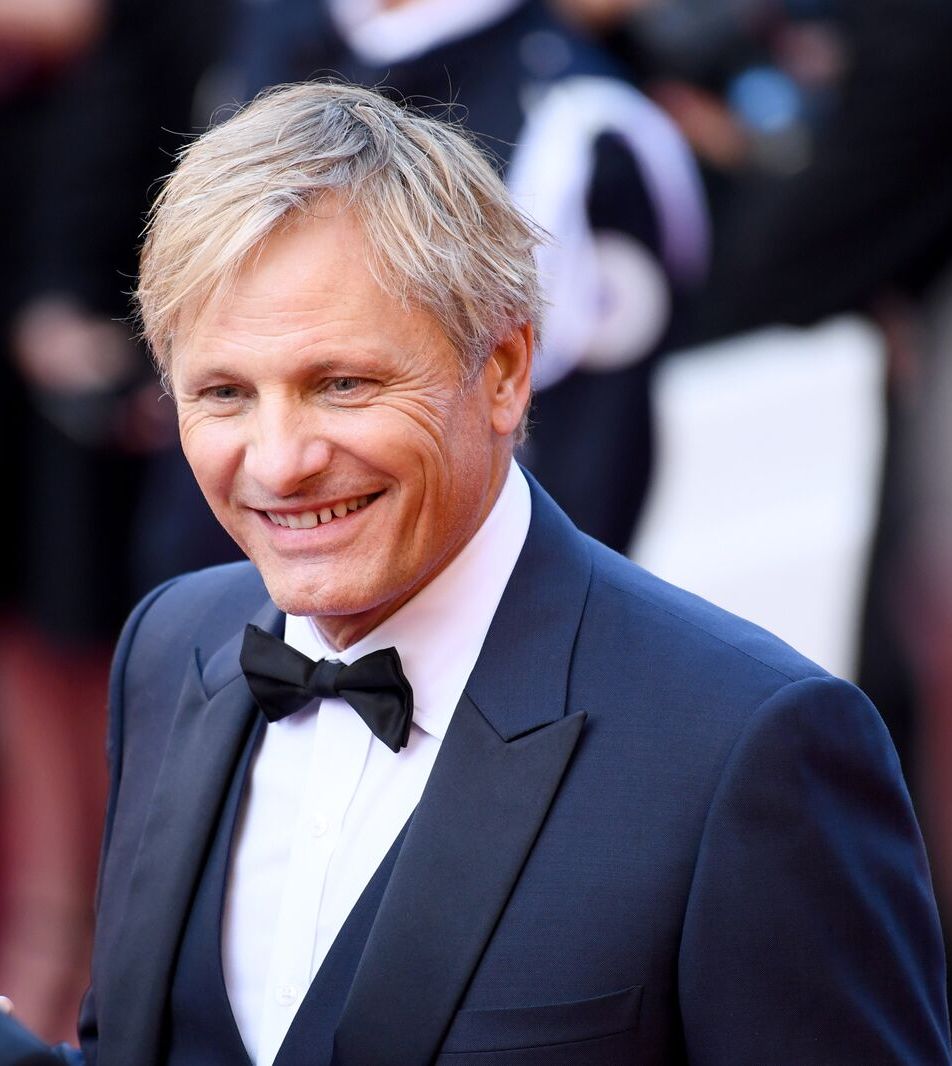 He nearly drowned after being dragged underwater while filming The Two Towers. He starved himself for 2009's post-apocalyptic tale The Road, losing 30 pounds and sleeping in his clothes. And then in Green Book Viggo occasionally had a huge meal with dessert just before going to bed to gain 45 pounds for that role.
Who knows what experiments the man is going to do with himself next.
Today Viggo is working on the upcoming drama Falling, which will be his feature directorial debut.
SIR IAN MCKELLEN aka GANDALF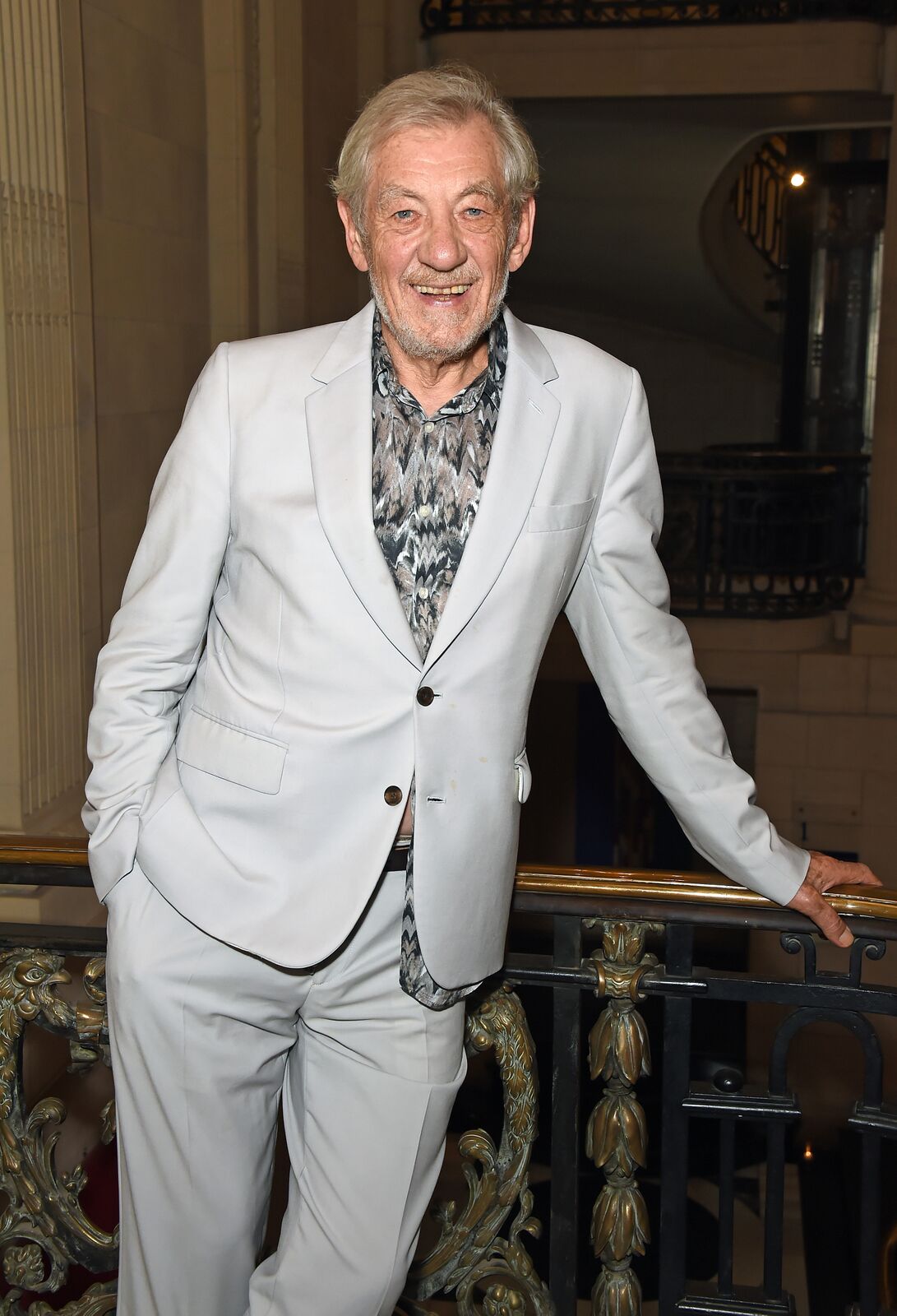 He has won nearly every theatre, television, and film award available for his numerous roles, although people still refer to him as Gandalf and sometimes Dumbledore... but that makes Sir Ian McKellen really mad. McKellen said that people call him Dumbledore in the street and he has to tell them:
"No, no, that's Mike Gambon. I play the real wizard - the best wizard."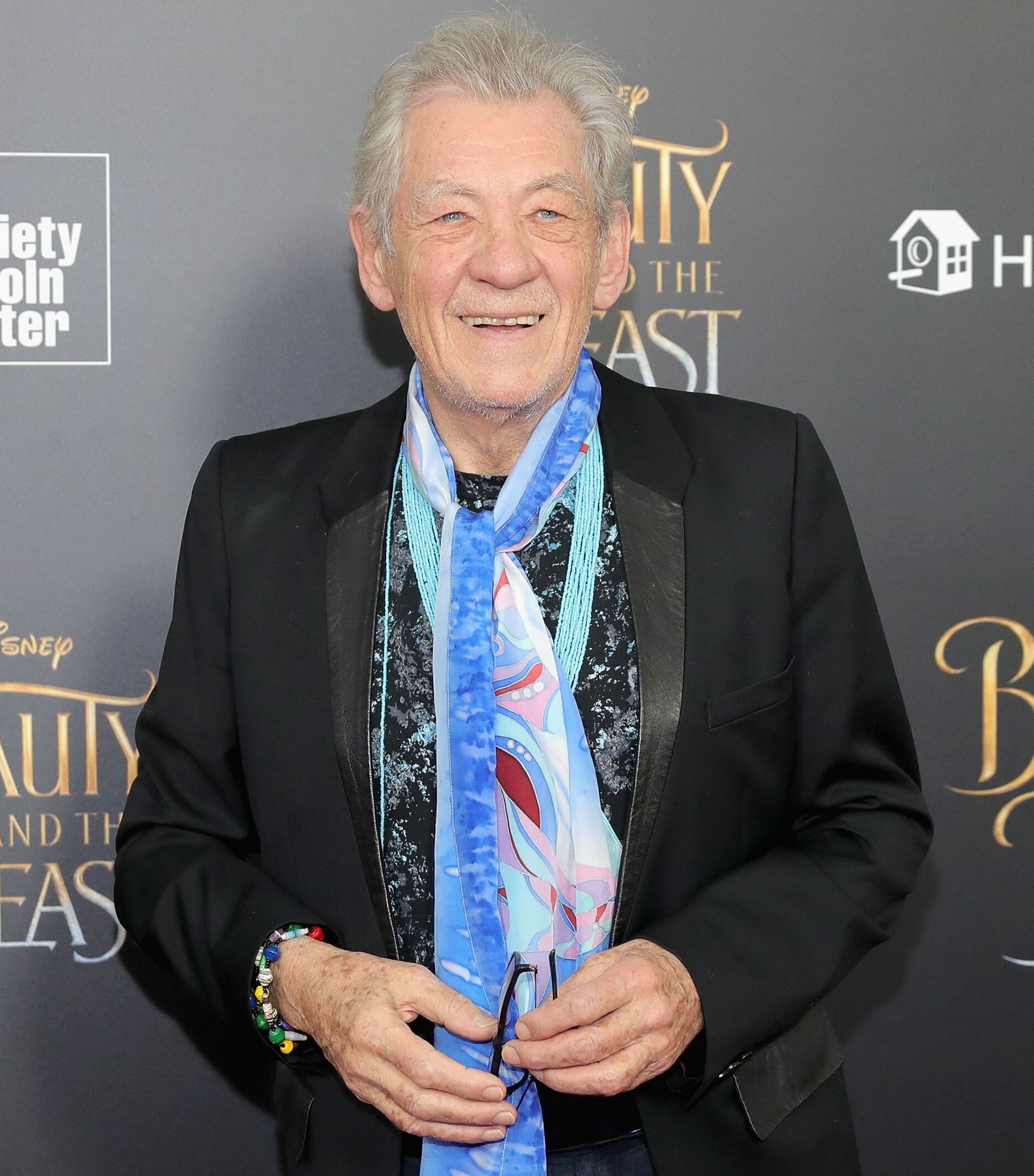 In fact, he was offered the part of Dumbledore when original actor Richard Harris died but McKellen refused, partly on personal grounds, as Harris had once called him a "dreadful actor".
The celebrity has no plans to retire and he'll keep working as long as he can, as acting is more important to him today than ever.
"If I weren't doing it, then I really would be on the slippery slope…" McKellen states.
We can find confirmation of the actor's words in his new role. We will be able to see him as Gus the Theatre Cat, in the 2019 remake of the musical Cats. The film seems to use all the songs from the original stage musical and has an incredible cast. Alongside sir McKellen there will be James Corden, Dame Judi Dench, Jennifer Hudson and even Taylor Swift! This very unusual feature will be ready for us in late December. Stay tuned!
ORLANDO BLOOM aka LEGOLAS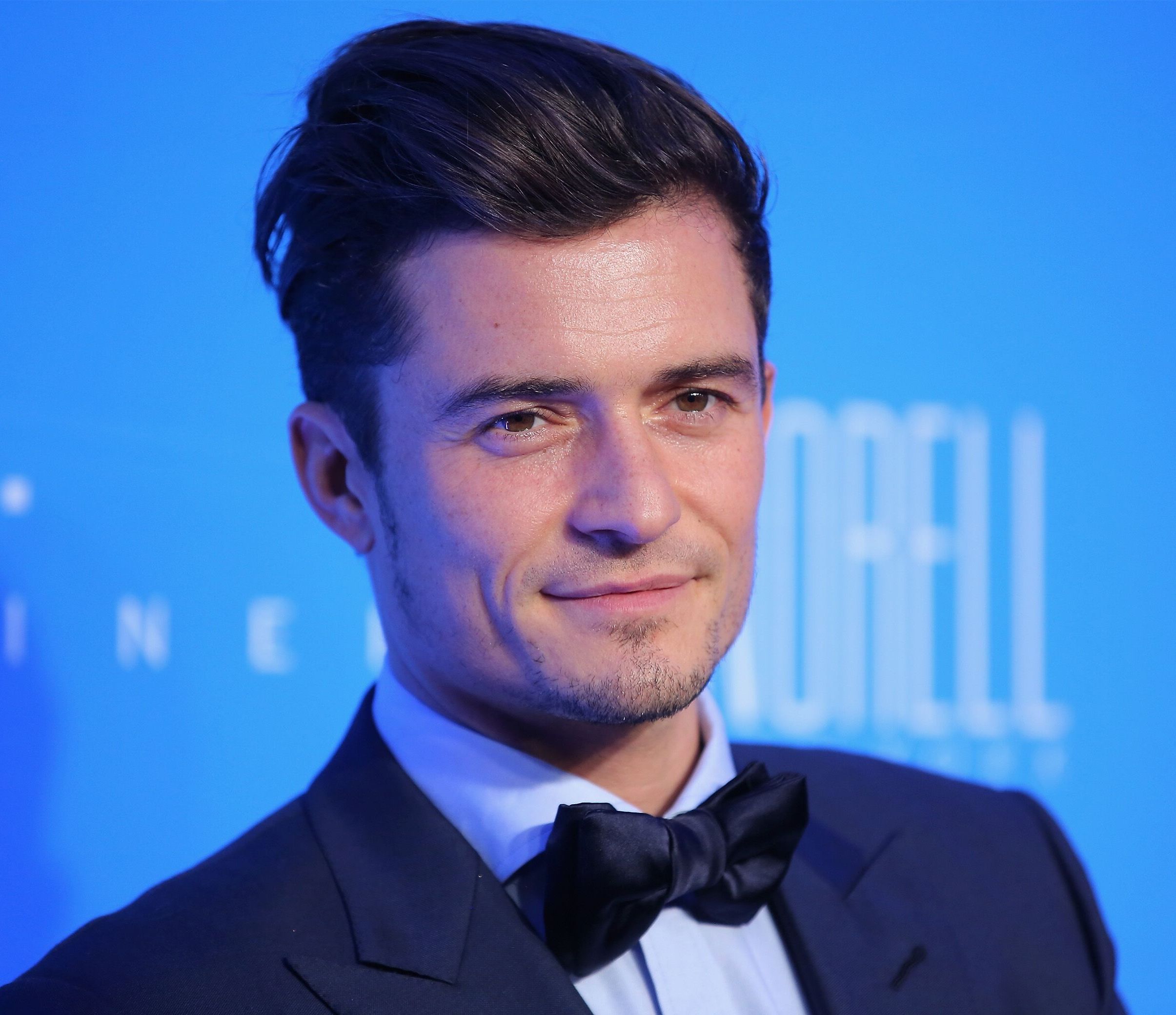 For LOTR fans, it can be easy to forget there is more to Orlando Bloom than slinging arrows. As he enters his 40s, his career and resume speak for themselves, as he appeared in multiple movies from blockbusters to humble indie fare.
This year, we had a privilege to see Orlando playing alongside Cara Delevingne in Carnival Row, as well as his leading role in The Outpost. And don`t miss Bloom in the upcoming premiere of John Ridley`s feature Needle in a Timestack.
However, nowadays the actor's name is more often in the headlines due to his relationship with Katy Perry. No wonder, they are probably a hotter couple than Gollum and his ring. The singer and the actor have been off and on, but last Valentine`s day Katy Perry got her "FULL BLOOM."
However, their schedules make a true relationship hard:
"She's on tour, I'm doing a play, everything evolves," states Bloom.
Maybe that causes the couple to take wedding planning "slow", as Katty Perry commented recently.
ELIJAH WOOD aka FRODO BAGGINS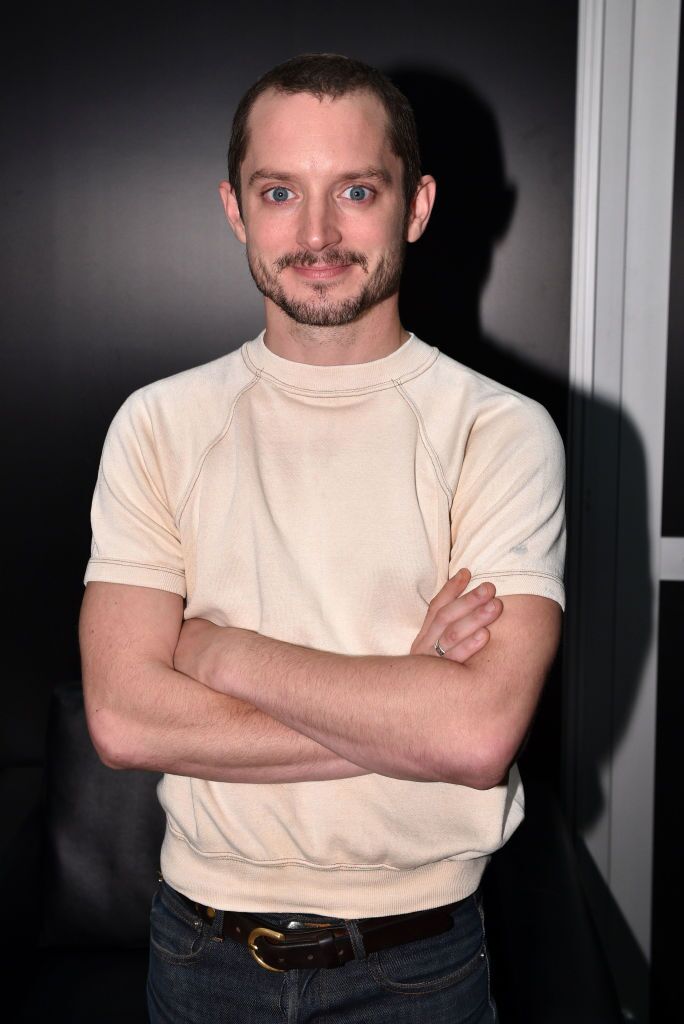 Finally! What has happened to the bravest little hobbit of them all? That hobbit actually decided to keep the Ring of Power for himself... No just kidding, but the guy does own one of the prop rings from the trilogy.
What`s more, Wood has a tattoo of the number nine written in the Sindarin language, a lovely reference to the Lord of the Rings.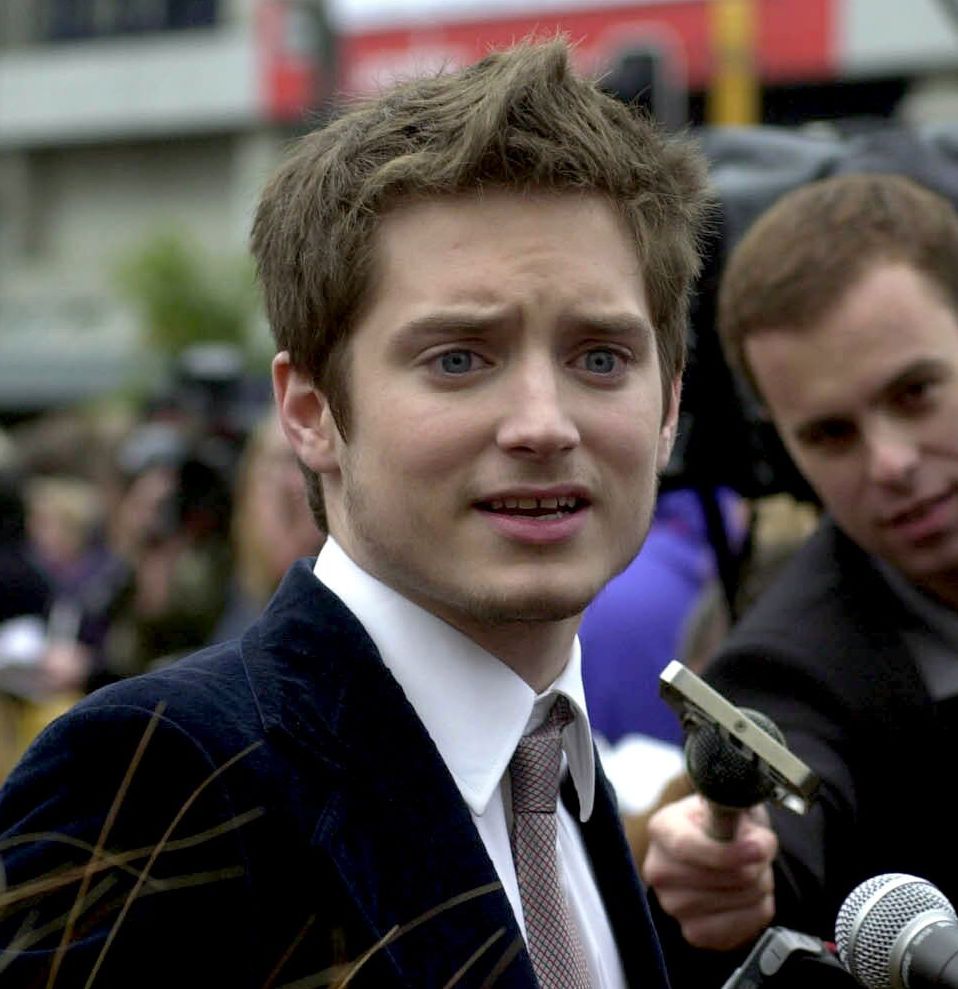 The other actors of The Fellowship of the Ring supported this idea by getting the same tattoo, with the exception of John Rhys-Davies... Oh, those grumpy dwarfs. At least his stunt-double got one.
Though Wood is extremely quiet about his personal life, he was recently photographed alongside his partner, a movie producer, Mette-Marie Kongsved. And what is a real surprise, she was with a noticeable baby bump and a ring on her left hand! Congrats to the couple!
@KlipschAudio as promised. La Scala Forever! pic.twitter.com/OEBz2iiYRl

— Elijah Wood (@elijahwood) June 17, 2014
Elijah has been a professional actor since the age of six and was called the most gifted child actor of the 90s. And it's true. Have you seen "The War"? He's so good!
Wood has done a great deal more since his role as Frodo. For instance, in 2003, Wood starred in the DTV film All I Want. You might also remember him in Everything Is Illuminated.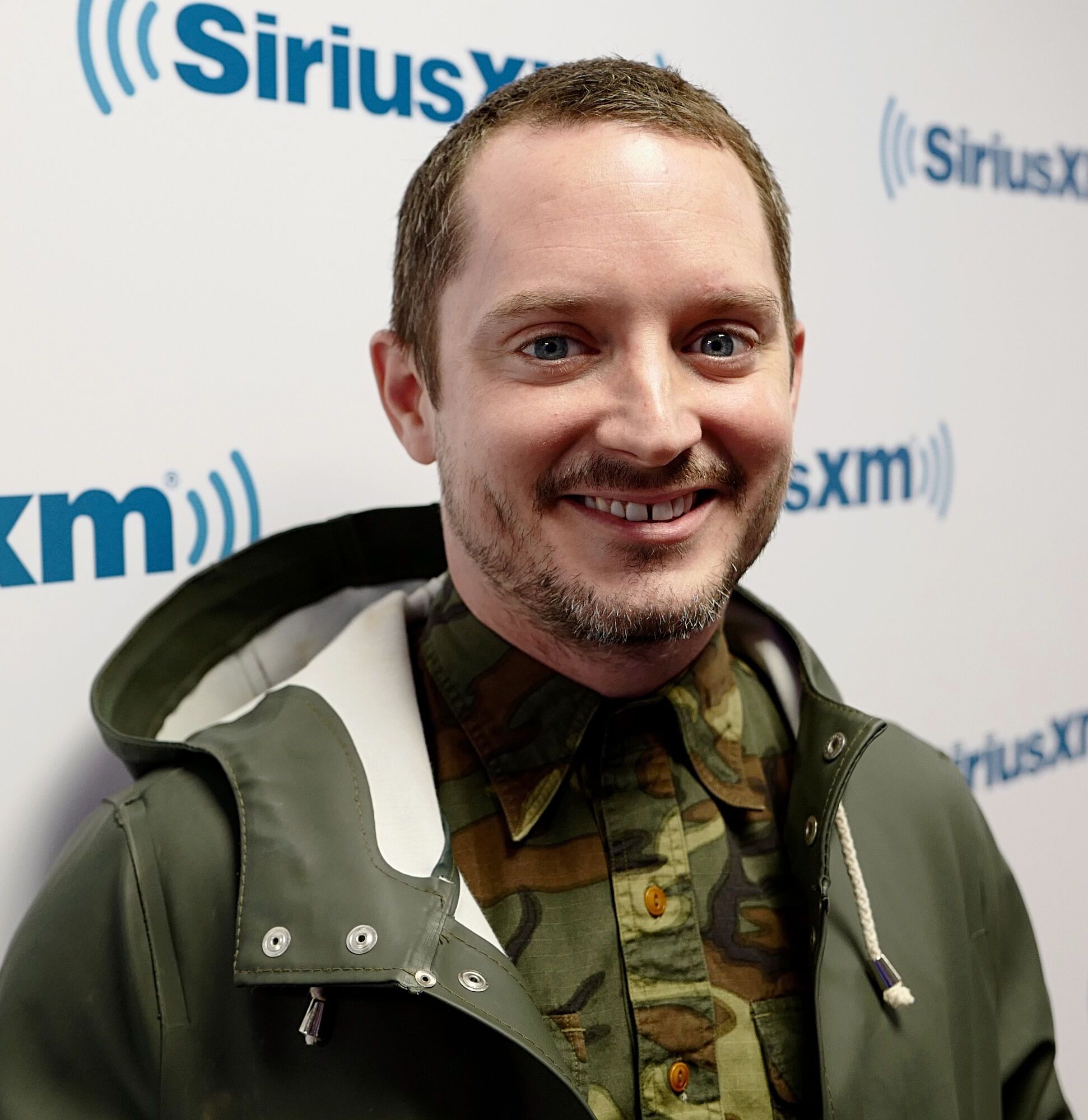 Besides, Wood voiced a penguin the computer-animated musical comedy Happy Feet. Actually, there's a ton of stuff. Check out his IMDB page. He's listed as an actor in 108 different productions!