Fate Of 'The Mighty Ducks' Cast After the Show's Finale
This film tells us the adventures of an ice hockey team that goes from mediocrity to fame by the hand of an unconventional coach. It is one of the favorite films of the children of the 90's sports fans. We have been following lawyer Gordon Bombay for more than twenty years on his journey to train The Mighty Ducks as a sanction for drunk driving. This trip with the team will help him reconcile with sports, from which he was away since his failure in the final championship match.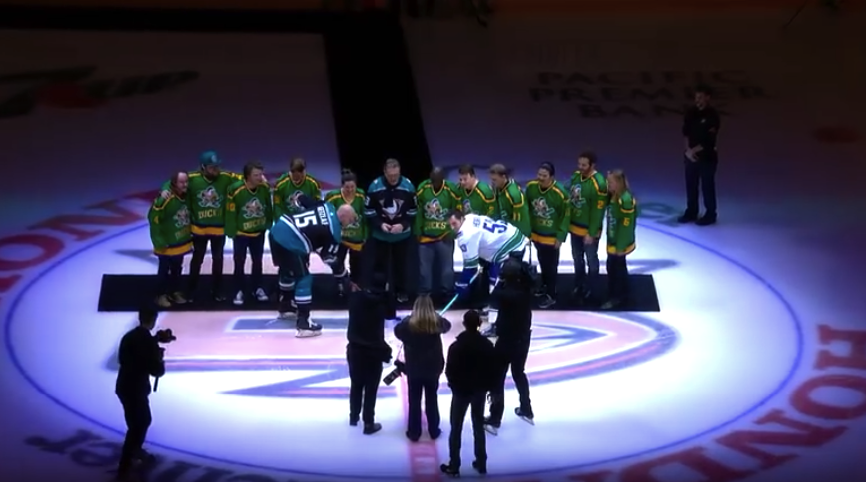 The Mighty Ducks trilogy has set itself as a movie that pulls the heartstrings of viewers. The film was mostly about kids, except for Gordon, their coach. What makes the trilogy so memorable, are the kids; each one of them was remarkable and hilarious in their own way, putting so much life into the show. The success of the film inspired producers to make a couple of additional films, cartoons, and a hockey team in Anaheim, California. Let's see what happened to the actors who participated in this beloved movie.
MORE ABOUT THE SERIES
This movie quickly became a franchise as it was one of it's kind and also very enjoyable with lots of lessons to teach. The movie about kids and sports won over everybody's hearts and love. Funny enough, the initial version was intended to involve some adult romance and wasn't even scripted to be as amusing as it was until Disney told them to add more humor.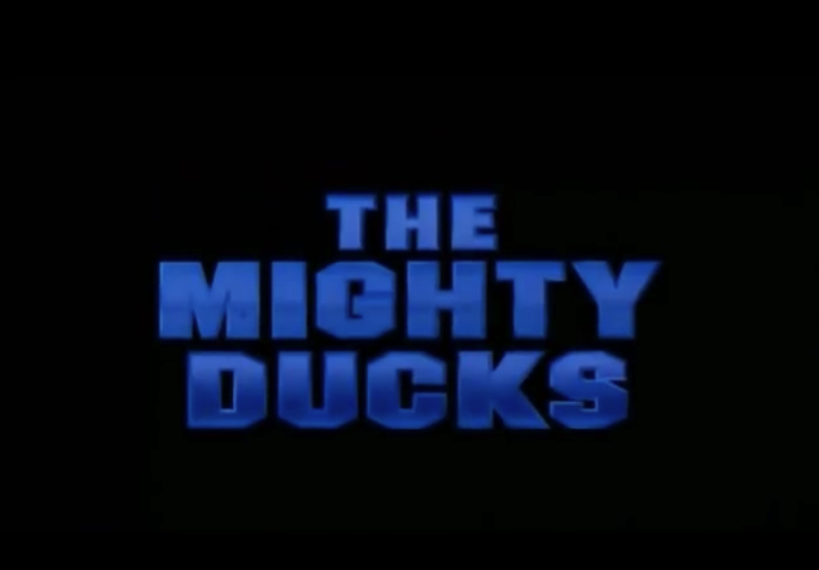 The show had so many exciting details attached to it. Tammy Duncan, the talented skater, didn't know how to skate well in reality. In fact, most of the cast couldn't skate well. And when it comes to the plot of the series, Steve Brill, the writer, confesses that the show was modeled after 'The Bad News Bears.'
EMILIO ESTEVEZ
Emilio was born on Staten Island. He was the first child of artist Janet Sheen and actor Martin Sheen. He has two brothers and a sister, Ramon Estevez, Charlie Sheen (born Carlos Estévez), and Renée Estevez. He is of Irish and Galician heritage.
After starring in The Mighty Duck and its two sequels, Emilio continued working. He was in "The West Wing" (with father Martin Sheen) and "Two and a Half Men" (with brother Charlie Sheen). In 2012, he participated in "Bobby," "Abominable Christmas," and then "The Public."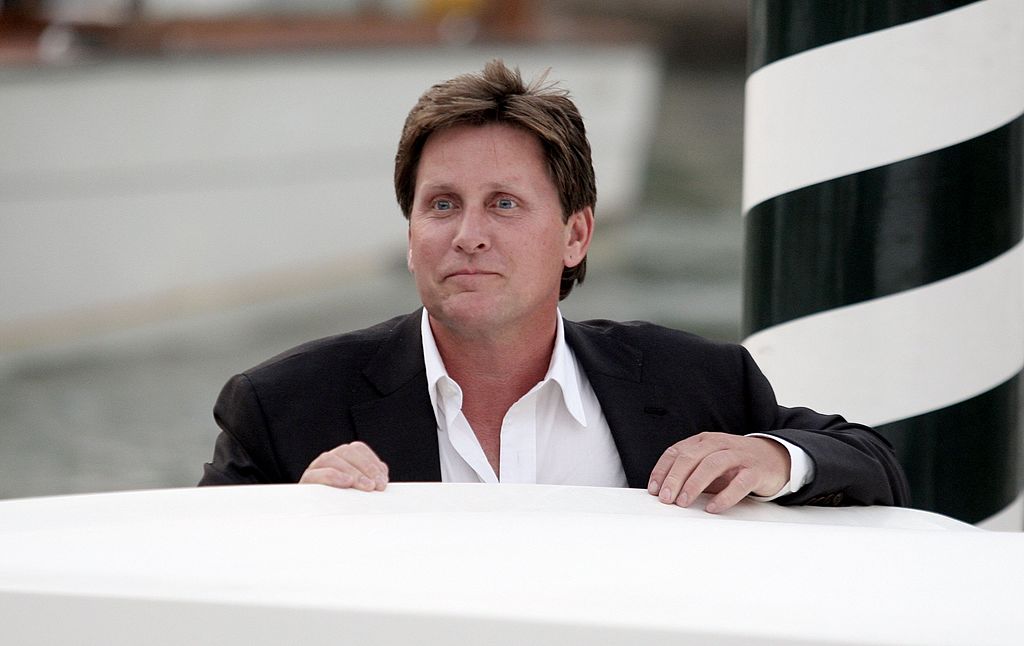 He has been in many movies with his father, Martin Sheen. He started voice acting with his version of 'The 3 Wise Men'. Apart from acting, he also directs movies. In 2018, he released 'The Public,' which featured Alec Baldwin, Christian Slater, Jena Malone, and also Esteve. He has also appeared in music videos like John Parr's 'St. Elmo's Fire (Man in Motion)'.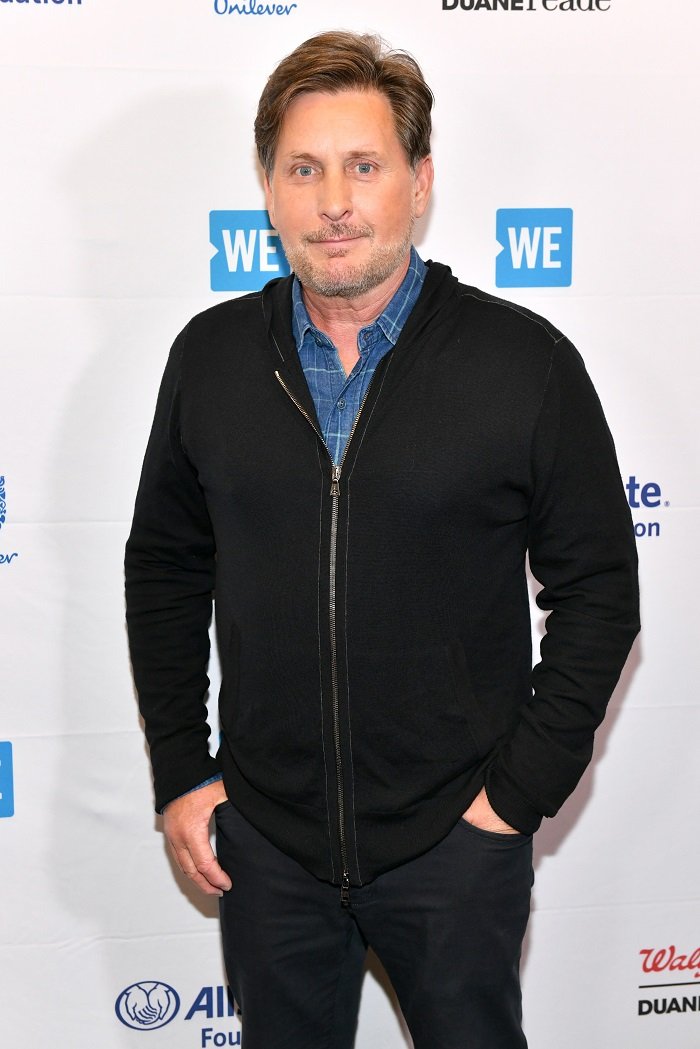 JOSHUA JACKSON
Joshua Jackson was welcomed to the world in Vancouver, British Columbia. His parents were John Carter and Fiona Jackson. He has a younger sister, Aisleagh, and two older half brothers, Jonathan and Lyman. He was brought up to be of the Catholic faith.
After "The Mighty Ducks," Joshua participated in six seasons of the series "Dawsons Creek." Then he was in the film "Shutter" and returned to TV with "Fringe" between 2008 and 2013. He has been seen in the show "The Affair," and in the movie "Sky."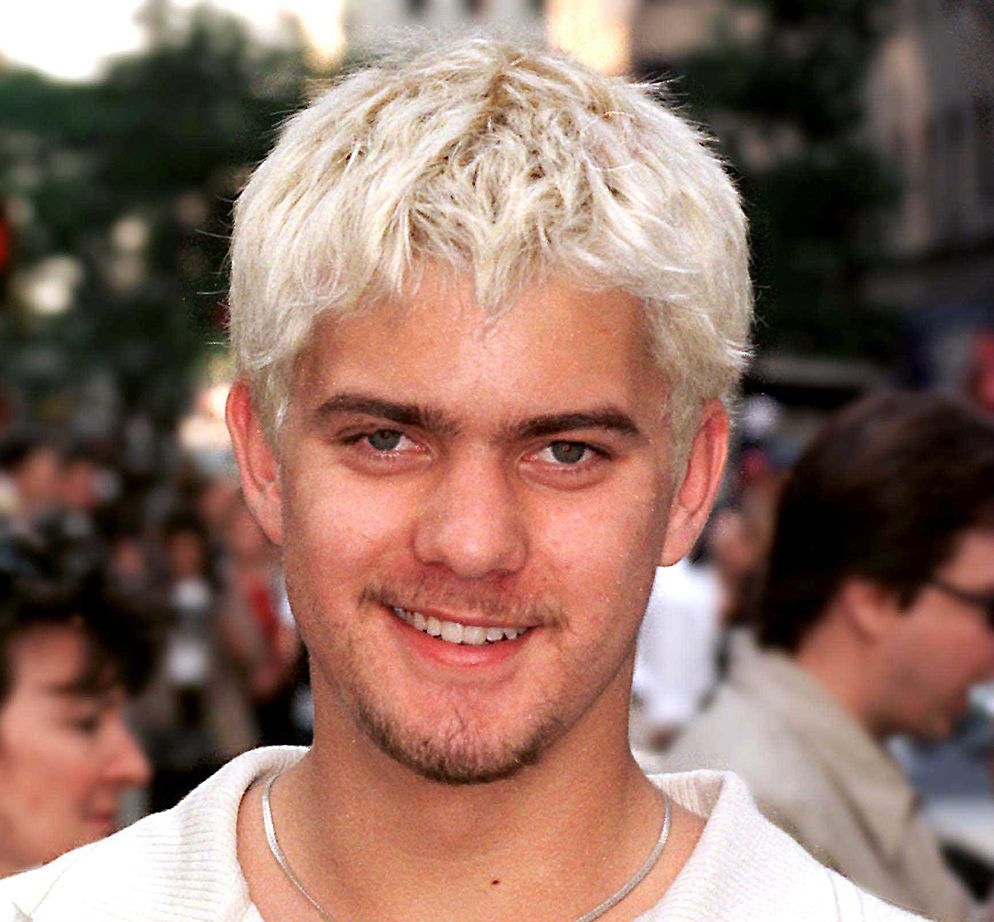 Jackson started his acting career in 1991 and has since then gotten roles that have projected him into the limelight. From 2008 to 2013, he acted as Peter Bishop in the 'Fringe' series. In 2018, he started working in broadway in the movie, 'Children of a Lesser God.'
In 2019, Jackson acted as a defense attorney, Mickey Joseph, in a Netflix miniseries, 'When They See Us.' May of 2018, Jackson became one of the casts of the miniseries' Little Fires Everywhere'.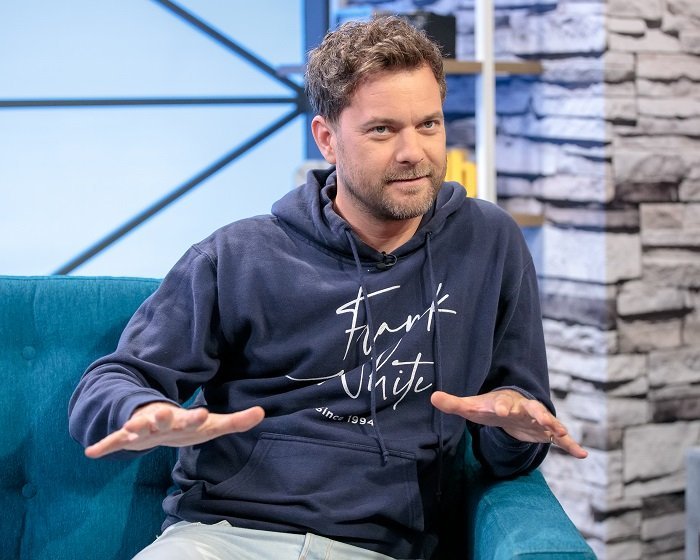 ELDEN HENSON
Elden was welcomed to the world by his photographer mother and actor father, George Ratliff, in Rockville, Maryland. His siblings are; actors Garette Ratliff Henson (who was also in The Mighty Ducks with Elden) and Erick Ratliff (who was in Elvis & Me with Elden).
He also has a little half-brother, Ellington Ratliff. Elden has continued a career as an actor, participating in films with many stars such as 'The Hunger Games: Mockingjay,' 'The Butterfly Effect,' 'Under the Tuscan Sun' and 'Daredevil.'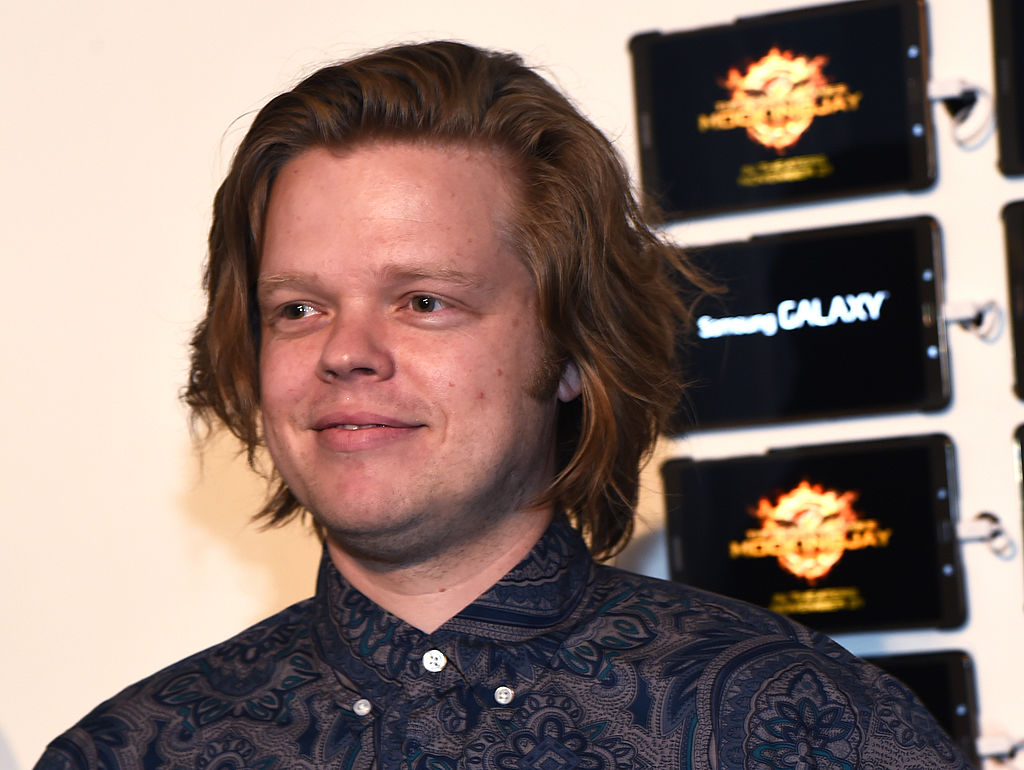 He has also participated in series' such as 'The Butterfly Effect,' 'ER' and 'Law & Order: SVU.' Since 2015, Henson has been acting as Foggy Nelson in the Netflix television series 'Daredevil.' He not only portrays Foggy on Daredevil but has also appeared as Foggy in the miniseries' The Defenders'. He was also present in a cameo in season 2 of Jessica Jones and Luke Cage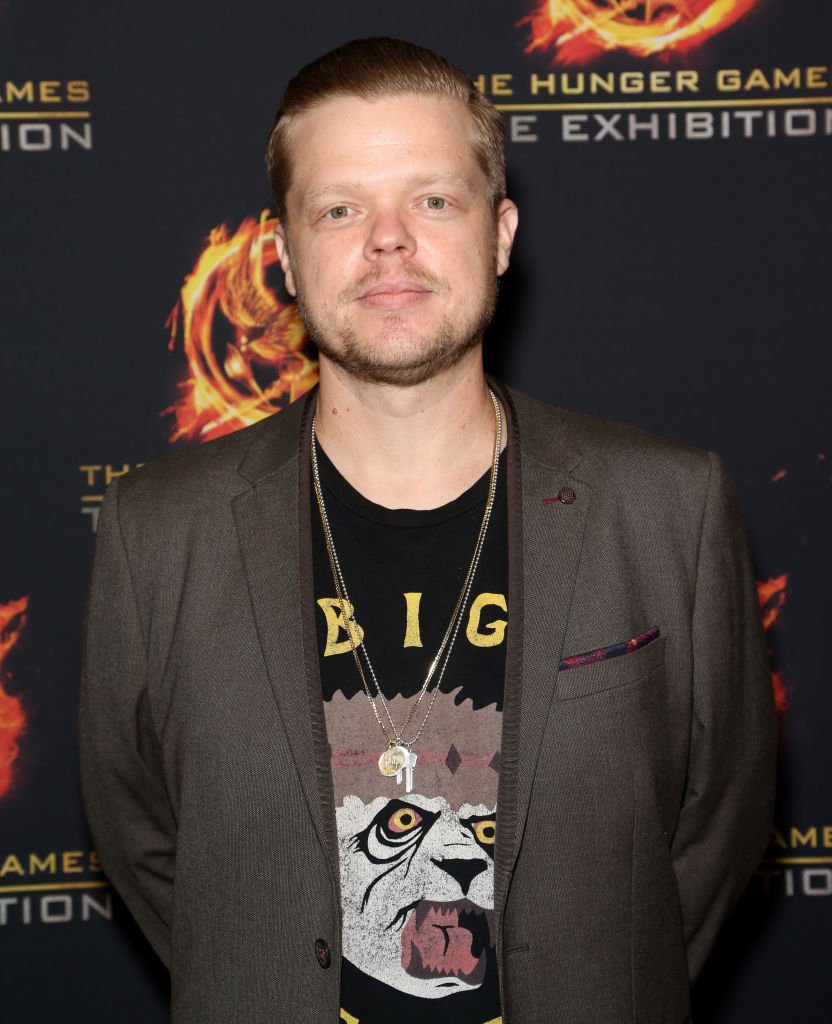 DANNY TAMBERELLI
Danny grew up in Maywood, New Jersey. He later relocated to Wyckoff, New Jersey, where he schooled at Ramapo High School and graduated in 2000. He is of Italian and Irish heritage. The red-haired, adorable boy grew up to make a name for himself in the world of dubbing and comedy. He has appeared on Nickelodeon shows like "Grand Theft Auto," and is a member of the comedy group ManBoobs Comedy.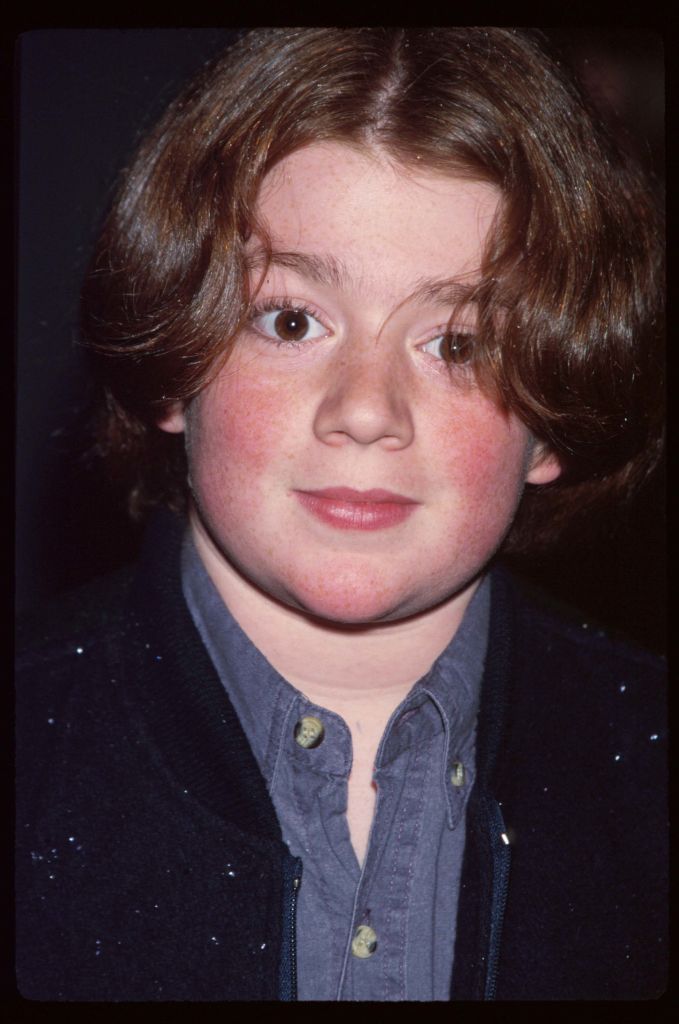 Tamberelli is a bassist and vocalist for a rock band, Jounce. They released their first album on July 18, 2006. They also released an EP titled 'Meet Me in the Middle' on April 4, 2011. In 2013, he restarted a podcast with his former co-star, Michael Maronna. Tamberelli was joined with author Katelyn Detweiler in holy matrimony in 2018. They welcomed their first child the following year.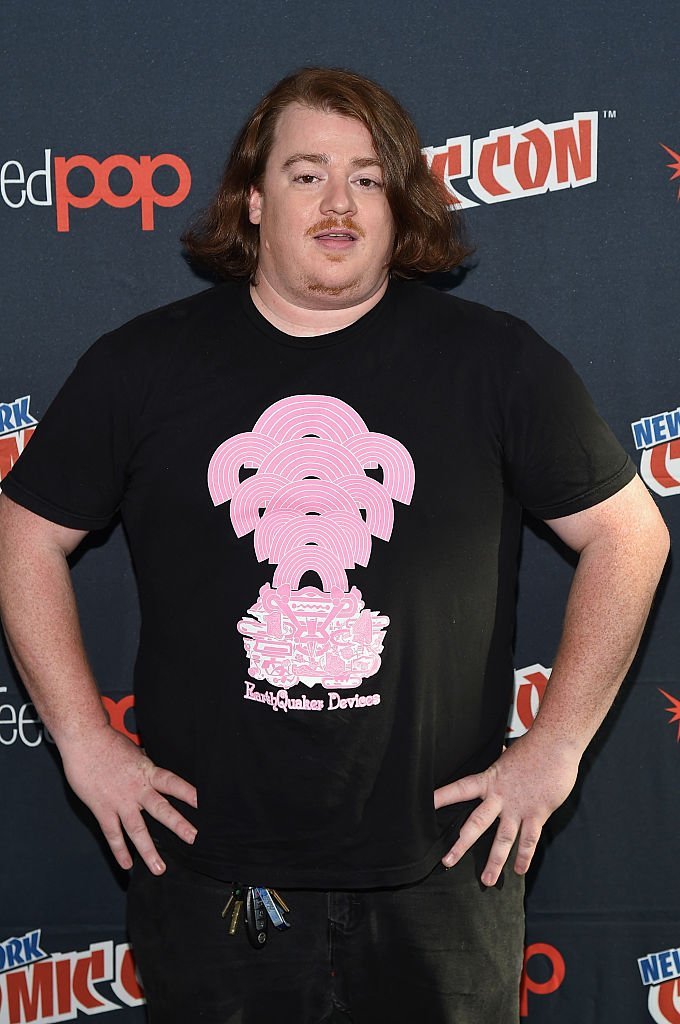 JANE PLANK
Jane was born into a family of performers. She resided in Minnesota for the better part of her life and later relocated to Arizona. When she finished with "The Mighty Ducks," Jane appeared in the Christmas movie "Groin All The Way." From there, she has dedicated herself to music, has been seen performing her songs in local cafes in Minnesota, and can be heard on her page JanePlank.com.
After the Mighty Ducks movie, Plank was featured as an extra in 'Jingle All the Way' in 1996 before she completely stopped acting. She put her time into making her music career flourish in which she sings and writes.
VINCENT LARUSSO
Vincent is the last son of Anthony Sr. and Joann LaRusso. He was bred in Madison, New Jersey. He has only one older sibling named Anthony. He studied at Madison High School and graduated in 1996. He furthered his education at Boston University's School of Management.
When he finished with the films, Vincent attended the Boston University School of Management and graduated in 2000 with a Bachelor of Science in Business. He has not acted since then; his last appearance was in 2010, "George and Sofia."
He is quite famous for his role as Adam Banks in the Mighty Ducks franchise. He rarely misses any event organized regarding the movie, either reunions or meets and greets. He was at the 25th Anniversary of the Anaheim Ducks hockey team in Anaheim, California, on February 2019 with lots of the trilogy's co-stars in attendance also.
SHAUN WEISS
Shaun grew up in Montvale, New Jersey, attending Pascack Hills High School. He started his acting career with his character Elvis on' Pee-wee's Playhouse.' Shaun has participated in several TV shows and movies such as 'Drillbit Taylor,' 'Crossing Jordan,' and 'Las Vegas.' Also, in more than 30 national TV commercials. He appeared in 'What About Weiss,' 'Heavyweights,' 'Mr. Rhodes,' 'The Tony Dance Show,' and 'Freaks and Geeks.'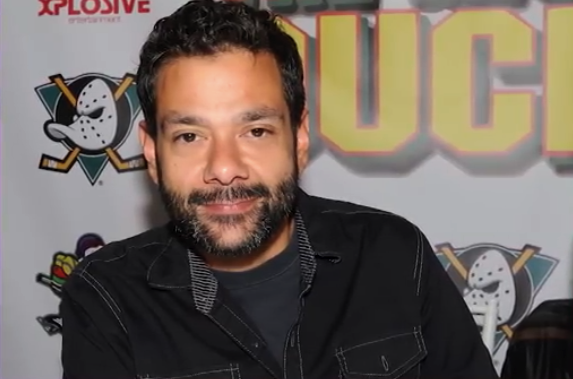 Weiss has been having a lot of issues with keeping the law. In July 2017, Weiss got a 150-day sentence in the Los Angeles County Jail for petty theft. He was only in jail for 12 days because of overcrowding.
Less than a week after he was released, Weiss was arrested again on August 2, 2017, for having a controlled substance, methamphetamine, in Burbank, California, and was given a 90-day sentenced to jail. Weiss again got an arrest the weekend of August 3, 2018, for being intoxicated publicly. After that arrest, he said that he was going to go to rehab.
Troubled 'Mighty Ducks' star Shaun Weiss arrested for shoplifting https://t.co/lARU0UzfbD pic.twitter.com/QRd435gSsJ

— New York Post (@nypost) December 10, 2018
MATT DOHERTY
Matt is most famously known as Lester Averman of' The Mighty Ducks trilogy.' Matt studied at Thornwood High School, a southern suburban high school in Chicago. He also used to play trumpet in the school band. Doherty attended Northwestern University, where he graduated in 1999 and is currently a playwright.
He starred in "So I Married an Ax Murderer," has regularly appeared on shows like "ER," "Felicity," "CSI: Miami," "Grey's Anatomy," "Bones," "Franklin & Bash," and "Rosewood." He was once on the show' Boston Public' alongside Jeri Ryan. He also did a commercial in which he did a parody of the sound effect of' The Six Million Dollar Man.'
BRANDON ADAMS
He is well known for his character, Jesse Hall, in two of Mighty Ducks movies. Then also became famous for his Kenny DeNunez role in 'The Sandlot.' He also acted as James Bean in 'Polly.' Adams maintained his acting career during adolescence.
He starred in "The Sandlot" and appeared in "The Fresh Prince of Bel-Air," "Boy Meets World," "Sister, Sister," and 'Moesha.' He voiced Raijin for "Kingdom of Hearts II." He is also a rapper under the name of B. Lee. After high school, Brandon released a hip hop mixtape called "B. Lee H.D."
MARGUERITE MOREAU
Marguerite's first significant role was Melanie on 'Blossom' in 1994 and 1995. She also made appearances in TV series like Boy Meets World and 3rd Rock from the Sun. She studied at Vassar College and graduated with a BA in political science.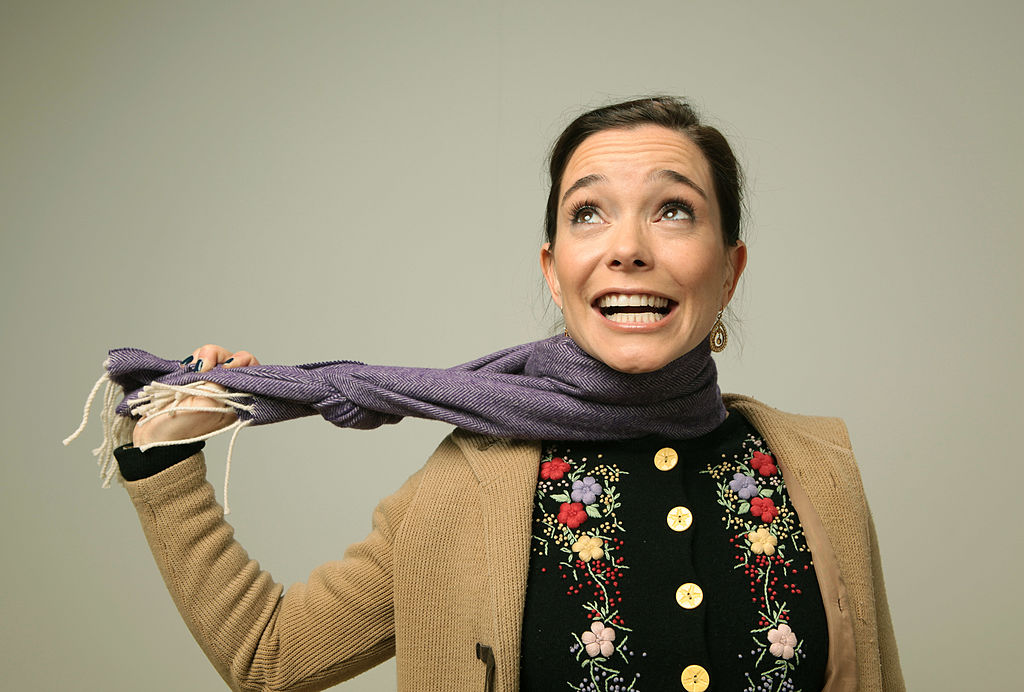 Marguerite attended Vassar College and graduated with a degree in political science in 1999. She starred in "Wet Hot American Summer," and was a guest at "Parenthood," "Shameless," "Life as We Know It," "The OC," "American Crime Story," and "Grey's Anatomy."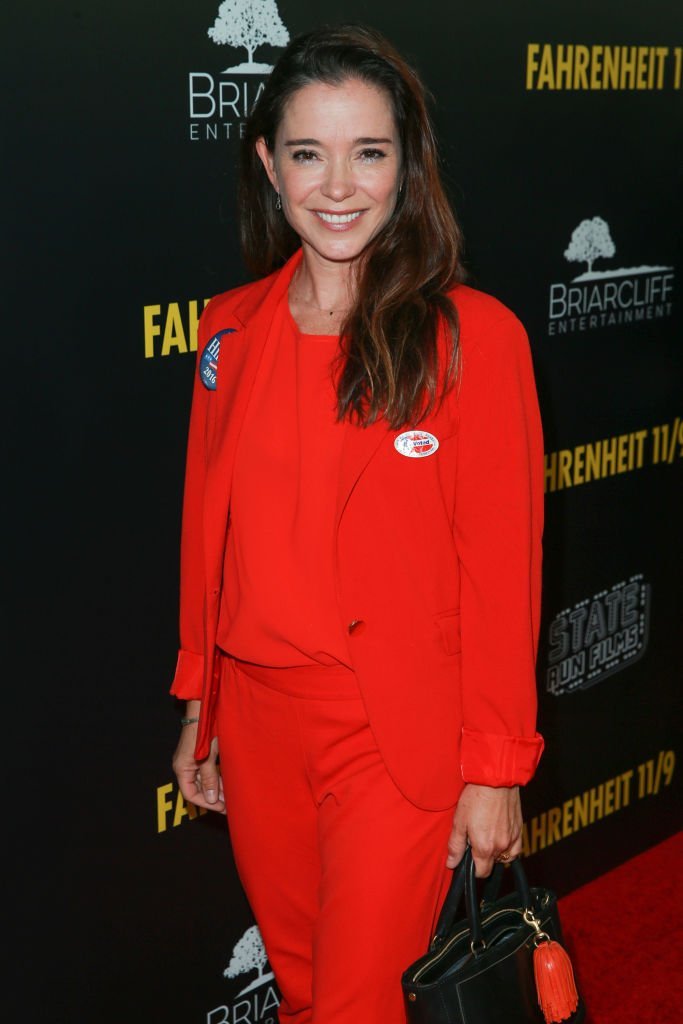 In May 2010, she tied the knot with fellow actor, Christopher Redman. In 2011, she made appearances in the American series 'Shameless' as Linda, and in 'I'm a Liver Not a Fighter' episode of 'In Plain Sight.' In 2013, she made an appearance on 'Grey's Anatomy.' In July 2015, Moreau welcomed a son with her husband.
GARETTE RATLIFF HENSON
Garette is Elden's brother, and George Ratliff also fathered him. He took a break from acting to attend Sarah Lawrence College. Since then, he has maintained a very low-level performance profile.
His most recent film is "The Mansfield 12" in 2007 and a short film in 2013 called "Babes." Garett's presently lives in New York with his wife, Laurie. They got married in 2007 and welcomed their son in 2014. He was decorated with an MFA in film from Columbia University in 2015. He is still in the business of acting.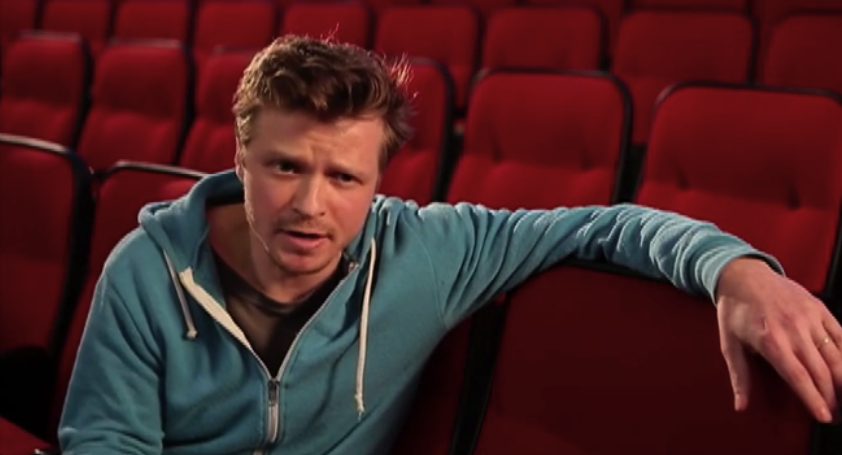 AARON SCHWARTZ
Schwartz starred in 'The Adventures of Pete & Pete' and directed and acted in the Disney movie 'Heavyweights.' His most remembered role is in 'Gossip Girl.' He has also been on the 'Law & Order,' 'The Originals,' and 'Elementary.'
Aaron has also appeared as minor characters & guest stars in lots of film and television projects. In 2019 Aaron, in conjunction with filmmaker Chris Canote started their new production company, BranNew Pictures, and is now an executive producer and writer for BranNew Pictures' first film, a Documentary called 'Stigma: Raised In Hollywood.'
LANE SMITH
Lane Smith was given birth to in Memphis, Tennessee. He schooled at the Leelanau School, a boarding school in Glen Arbor, Michigan. He went to study at the Actors Studio in the late 1950s and early 1960s, along with Dustin Hoffman and Al Pacino. Smith also worked for two years in the United States Army.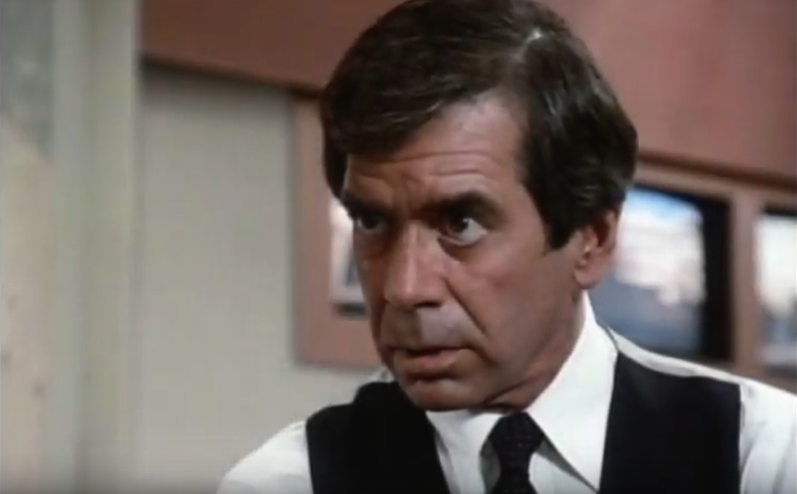 After the movies, Smith was in 'Lois and Clark: The New Adventures of Superman,' 'From the Earth to the Moon,' and 'Showtime Out of Order.' He was nominated for the Golden Globe for his role as Richard Nixon in "The Final Days. "Smith died of ALS in June 2005 at age 69.
Smith found out he had amyotrophic lateral sclerosis (also known as ALS, or Lou Gehrig's disease) in April 2004. He kicked the bucket due to the illness at his house in Northside, California, on June 13, 2005, at the ripe age of 69. He left behind his wife, Debbie Benedict Smith, and his son Robert Smith.
JOSS ACKLAND
Joss was given birth to in North Kensington, London. He is the son of Ruth (Izod) and Sydney Norman Ackland. Ackland has acted in numerous films after "The Mighty Duck" as "Decline of an Empire," "Amy Foster," "Passion of Mind," and "A Different Loyalty." In 2007, Ackland was in the film 'How About You' opposite Vanessa Redgrave.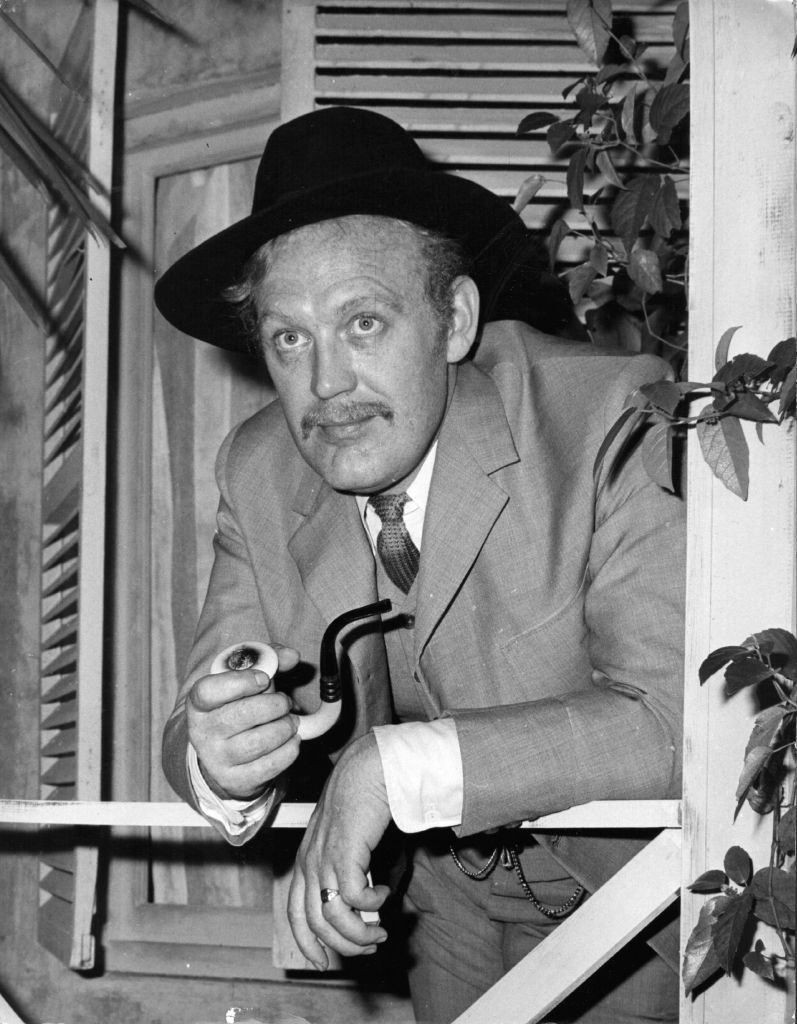 In 2008, he acted as Sir Freddy Butler in 'Midsomer Murders.' In September 2013, Jonathan Miller was a director to a Gala Performance of William Shakespeare's King Lear at the Old Vic in London, and he was also the one who played Lear. Ackland published his late wife's diaries in 2009 with the title 'My Better Half and Me: A love affair that lasted fifty years.'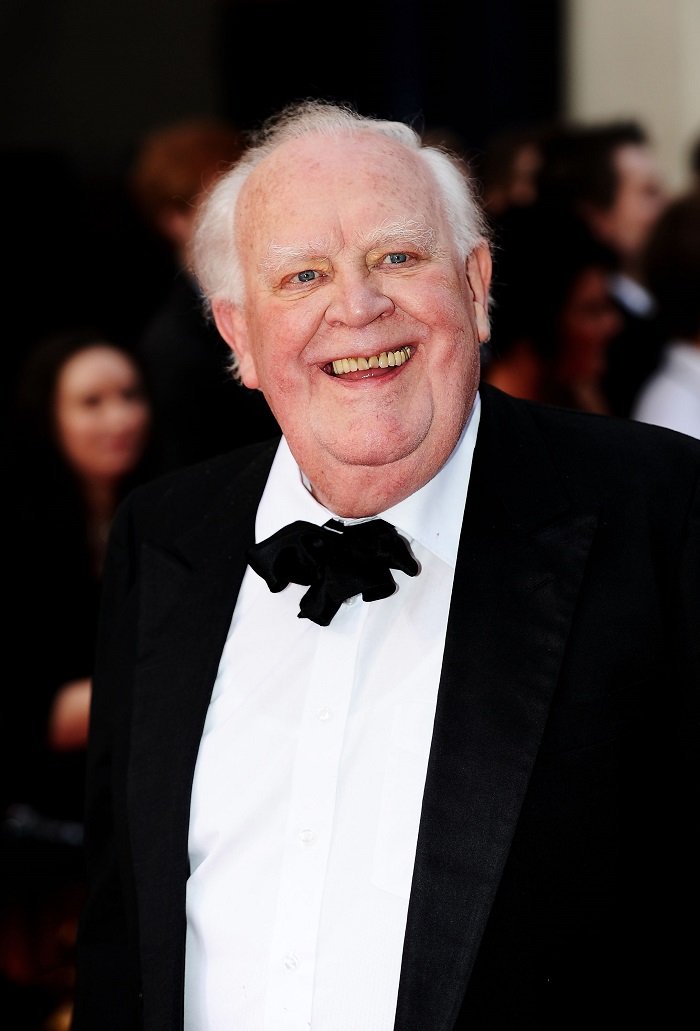 JOSEF SOMMER
Josef was given birth to in Greifswald, Germany, and was bred in North Carolina. He was the child of Elisabeth and Clemens Sommer, who was a Professor of Art History at the University of North Carolina. Josef Sommer schooled at the Carnegie Institute of Technology.
He made his film debut in the classic "Dirty Harry" and also appeared in Steven Spielberg's "Close Encounters of the Third Kind." He is probably best remembered for his role as Harrison Ford's superior in the hit "Witness." He performed with the Seattle Repertory Theater and made his first Broadway production in 1970.
Although there are no rumors of a remake of this classic, several of the actors have gathered over these years and have shared some emotional moments for both themselves and fans of the show. Would you like to see a remake? Let us know your thoughts in the comments. Also, share this article with your friends.
Source: BleacherReport