Destiny of the 'Karate Kid' Cast After the Famous Movie Ended
It has arguably become one of the legendary and beloved movies of our time. Passed down continuously from one generation to another, the 'The Karate Kid' trilogy is considered a classic; a film that you can rewatch time and time again, with the excitement never dying. Last year, millions of fans of the classic film from the 1980s jumped in excitement after onscreen rivals Daniel LaRusso (Ralph Macchio) and Johnny Lawrence (William Zabka) came back via a YouTube series titled "Cobra Kai." The latest sequel to the 1984 original film lets us see how much the iconic actors have changed in the decades that have passed, but how about the rest of the cast? This is what has become of them since "The Karate Kid" was released.
GENERAL INFO
Released in 1984, 'The Karate Kid', directed by John G. Avilden and written by Robert Mark Kamen, is an American martial arts drama film. The massive success of the movie ended up creating a franchise, with 'The Karate Kid' being the very first installment. The main actors include Ralph Macchio, Noriyuki "Pat" Morita, and Elisabeth Shue. The plot of the film follows Daniel LaRusso (Macchio), a teenage boy who is being taught Gōjū-ryū karate by Mr. Miyagi (Morita), in order to participate in a tournament, defend himself, and win against his bullies. One of them happens to be the ex-boyfriend of LaRusso's character - Ali Mills (Shue).
After being released theatrically on June 22, 1984, in the United States, the movie instantly received universal acclaim from critics. Amongst the praises, action sequences, storyline, writing, acting performances, and even music were mentioned. 'The Karate Kid' proved to be a commercial success as well, grossing over $91 million worldwide. It ended up being one of the highest-grossing films of its year.
RALPH MACCHIO
57-year-old Macchio played the hero of the film, teenager Daniel LaRusso, who becomes the karate student of the wise Mr. Miyagi and faces his own demons in the process before he is ready for the big fight. Macchio starred in a number of other important movies, including his role as Eugene Martone in "Crossroads," Bill Gambini in "My Cousin Vinny", and as Johnny Cade in "The Outsiders." However, most of his subsequent appearances have been on TV. The actor has frequently played himself on series, most notoriously on "How I Met Your Mother." In 2010, Macchio even poked fun at his "The Karate Kid" character in a video from "Funny or Die," where he hilariously tried to get rid of the 'good guy' image he attained. In 2011 he competed on "Dancing With the Stars," finishing fourth.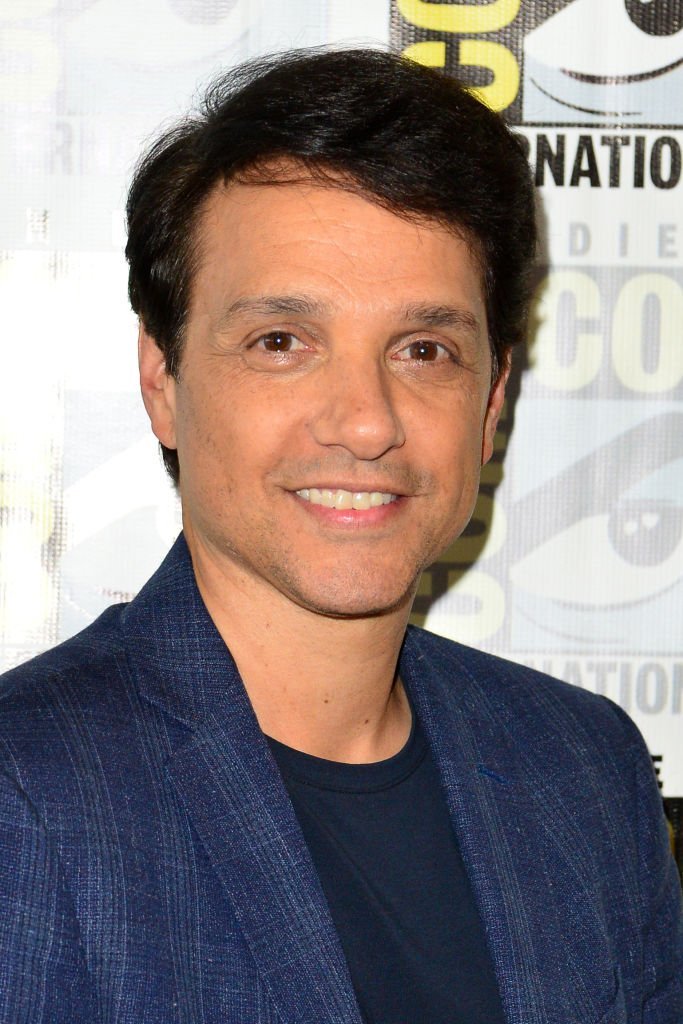 Most recently, Macchio reprised his role as Daniel LaRusso in "Cobra Kai" on May 2, 2018. A television sequel to the movie trilogy, Ralph worked alongside William Zabka on the ten-episode first season. The series, released by YouTube Premium, takes place 34 years after the 1984 events of the All Valley Karate Tournament. They focus on Johnny Lawrence (Zabka), who is trying to get his life back on track, and get redemption for his 1984 defeat. This is when the Cobra Kai dojo is reopened. Now, Lawrence has reignited his rivalry with the successful LaRusso, who is also going through his own struggle of managing to cope without Mr. Miyagi's guidance.
During the celebration of 'The Karate Kids' 30th anniversary, which took place at the Japanese American National Museum in 2014, Macchio was questioned about the legendary 1947 yellow Ford convertible. Fans of the show can easily recall the vehicle that was given to his character, Daniel, from Miyagi, in the first film. Ralph assured everybody that the car is still sitting in his garage to this very day!
PAT MORITA
The veteran actor and comedian Pat Morita, who played Daniel's mentor Kesuke Miyagi, earning a Best Supporting Actor nomination for it, sadly passed away from kidney failure in 2005, aged 73. Morita remained active until his death, appearing in both movies and TV series, including an outstanding voice-acting role as The Emperor in "Mulan." He famously reprised his role as Mr. Miyagi in the video for Alien Ant Farm's song "Movies." He also landed a recurring role in "Baywatch," playing wealthy and arrogant Hideki Tanaka for five episodes of the series between 2000 and 2001.
One thing that many people are unaware of, is that Morita was actually turned down for the legendary role of Mr. Miyagi. Crazy, right?! Since we can't possibly imagine anybody more fit for the role. However, in the early 1980s, Morita built himself an image as a comedian. He became notoriously known for his comedic work, most notably as Arnold from "Happy Days." According to "The Films of John G. Avildsen," Morita was the first choice as Miyagi for Avildsen. Producer Jerry Weintraub, on the other hand, thought otherwise. Because of his background in comedy, Jerry thought audiences wouldn't take the actor seriously. That's when Morita decided to take action; the star grew a beard, added a Japanese accent to his screen test, and convinced Weintraub otherwise. The producer had a change of heart, and Pat was finally given the role.
Another small detail that only true fans of the installment have noticed, is Morita's title that was used in the credits. Like we've mentioned previously, Pat was famously known before his role in 'The Karate Kid' for his comedy work on various TV shows - one of them being a recurring sting as Ah Chew on 'Sanford and Son.' Jerry Weintraub advised that Morita's credit in the movie include his real, given name - Noriyuki - in order to make things look and sound more "ethnic." Because of this, the role of Mr. Miyago is credited to the actor's full, given name - Noriyuki "Pat" Morita.
ELIZABETH SHUE
55-year-old Shue played Daniel's romantic interest in the film, his high school sweetheart Ali Mills. It was Shue's debut as a movie actress, and it did much for her career, turning her into a familiar face of '80s cinema. Following her appearance in this classic, Shue started landing countless roles in various movies. The list includes 'Adventures in Babysitting' (1987), 'Cocktail' (1988), 'Back to the Future Part II' (1989), 'Back to the Future Part III' (1990), 'Soapdish' (1991), 'Leaving Las Vegas' (1995), 'The Saint' (1997), 'Hollow Man' (2000), and 'Piranha 3D' (2010).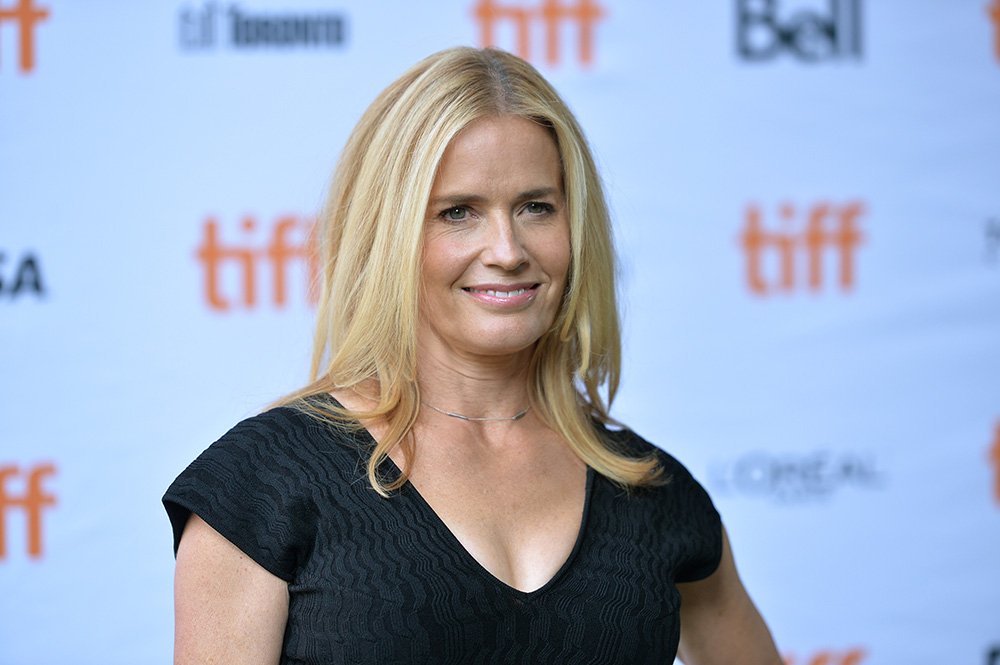 Shue's hard work onscreen was recognized and rewarded, as the actress has won several acting awards throughout her career. She was also nominated for a Golden Globe, an Academy Award, and a BAFTA. From 2012 to 2015, the actress starred in the CBS forensics drama, 'CSI: Crime Scene Investigation', as Julie Finlay. In recent years, Elisabeth had supporting roles in 'Battle of the Sexes' (2017) and' Death Wish' (2018). Currently, the actress is working on the recently released Amazon Prime series, 'The Boys.'
RANDEE HELLER
62-year-old Heller played Daniel's mother Lucille. Following her appearance in the film, she landed several guest appearances on TV series that included "Who's the Boss," "Felicity," and "ER. She also had a recurring role on "Mad Men" in 2010, appearing in a total of 6 episodes of the show. In 2017, Heller starred in her last film to date "A Crooked Somebody" alongside Ed Harris.
Originally from Brooklyn, New York City, Heller started her career with musicals on Broadway, including shows such as 'Grease' and 'Godspell.' She later moved to California in 1978. After starring in the TV series 'Soap,' Heller's groundbreaking role as Alice received mixed reviews. Eventually, the actress decided to pursue something bigger and left the show. This is where her infamous role as Lucille LaRusso from 'Karate Kid' comes into play.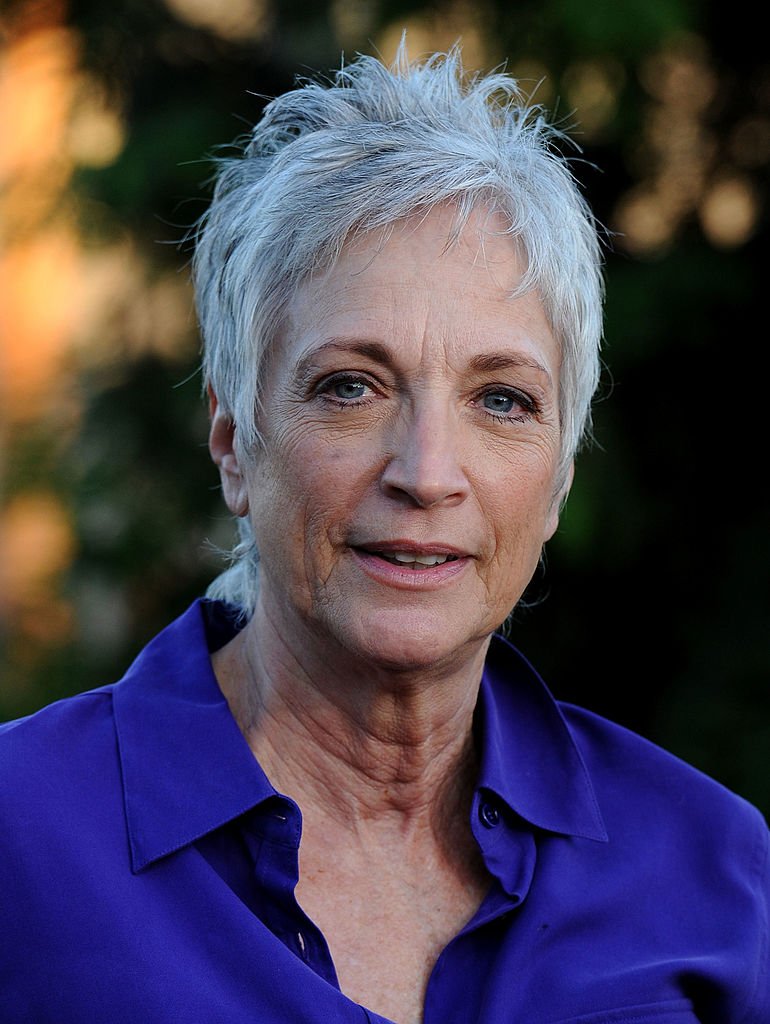 Randee, playing Daniel's mother in the first and third installments, received positive praise from critics. In fact, her presence was felt so much throughout the movie, that Chicago Tribune reviewer, Gene Siskel, stated that her absence from the second movie was its greatest flaw: "Heller's honest portrayal of a single parent trying to raise an adolescent was one of the genuine pleasures of the original film." The actress' co-star, Ralph Macchio agreed, explaining in an interview with Siskel:
"I argued for her [inclusion]. Those scenes with her were some of my favorites in the original – they had some real emotion – and I honestly don't know why she isn't there. I haven't seen the sequel, but (when the film focuses) just on Miyagi, well, he's a great character, but after a while he can become sort of a walking fortune cookie with all of his sayings."
Heller has mostly maintained a stage career ever since, appearing in productions as 'Bermuda Avenue Triangle,' 'The Tale of the Allergist's wife, and 'Cabaret.'
WILLIAM ZABKA
53-year-old Zabka played Daniel's nemesis Johnny Lawrence, a member of the evil "Cobra Kai" school of character, and pet student of its vicious leader and sensei John Kreese. Zabka has remained active as an actor ever since, famously playing himself in "How I Met Your Mother" from 2013 to 2014. He has also done some producing, including documentary films and the "Karate Kid" derivative web series "Cobra Kai" since 2018. As a curiosity, the actor had no martial arts experience whatsoever when he was cast in the film, but eventually, he did earn a green belt in Tang Soo Do.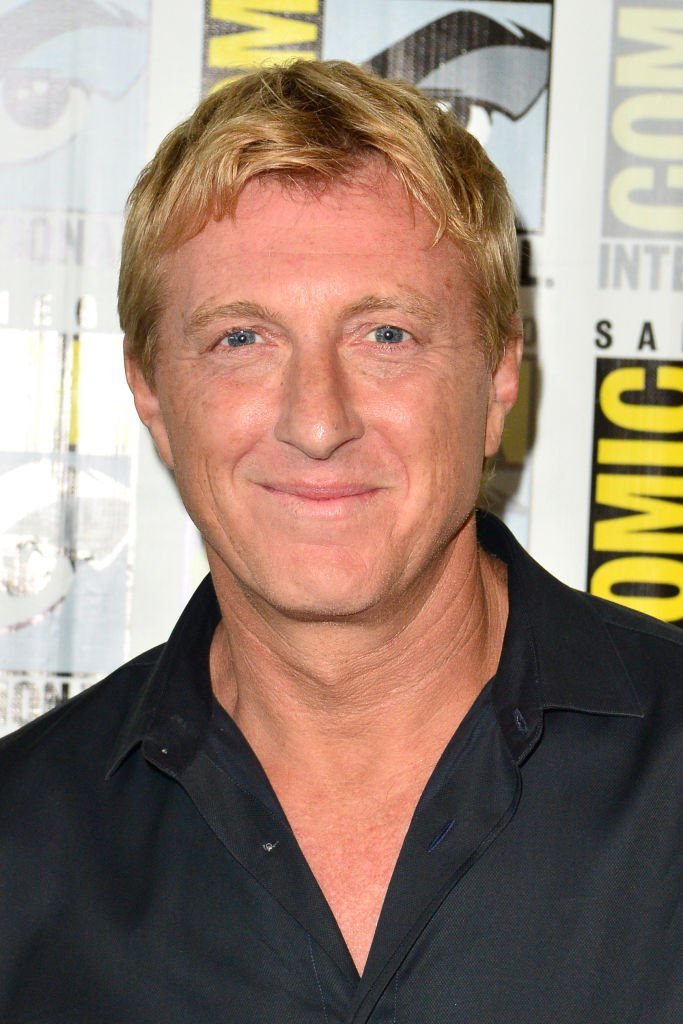 For Zabka in particular, it's safe to say that his first role as Ralph Macchio was his breakout acting role. After his work in "The Karate Kid," William appeared in a number of different movies through the rest of the '80s. In 1985, he appeared in the comedy movies 'Just One of the Guys,' 'National Lampoon's European Vacation' as Jack, Audrey's jock boyfriend, as well as 'Back to School' in 1986. The actor then co-starred in the CBS television series 'The Equalizer' from 1986 to 1989. Pretty impressive, right? However, there was one thing Zabka wasn't quite satisfied with; and it's the type of roles he was constantly being cast in.
The star wanted to step away from the classic bullying character. His reason for wanting to do so was because he was actually being hassled in public by random people, due to the villainous nature of his characters. From the '90s to the 2000s, the actor mostly starred in independent films, while simultaneously studying to become a filmmaker. In 2003, Zabka wrote and produced the short film 'Most,' which ended up winning a number of different awards at prestigious film festivals. In 2004, he was even nominated for an Academy Award for the short film.
MARTIN KOVE
73-year-old Kove played the tough head instructor of the "Cobra Kai" dojo, a dark Vietnam War veteran who prompts his pupils to "bully" others and act as a gang, eventually clashing with Daniel and his mentor Mr. Miyagi. Even though the first film received a massive amount of positive reviews and critical acclaim, its sequels, on the other hand, were received much less enthusiastically.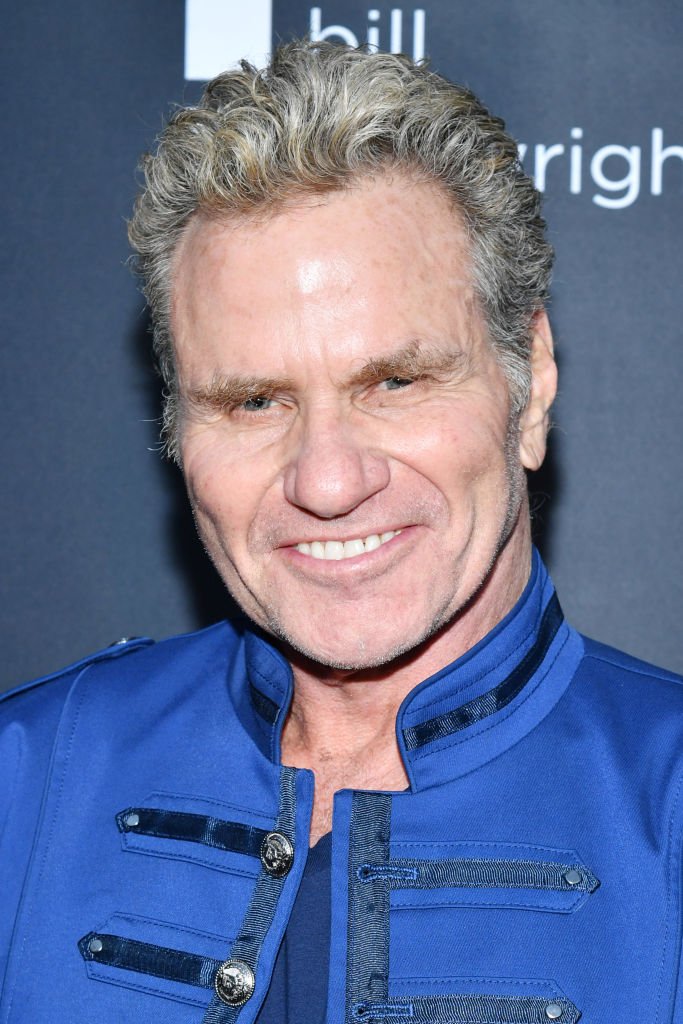 Originally from Brooklyn, New York, the strong-featured, narrowed-eye actor had already been building himself a career in acting before his role in 'The Karate Kid.' After turning up onscreen in numerous minor roles, Kove was finally noticed and recognized for his role as Nero the Hero in the low-budget film, 'Death Race 2000' (1975). That same year, Martin starred as Clem the sadistic rigger, in 'White Line Fever.' In 1981, he found himself acting in the television series 'Cagney & Lacey,' as the honest Police Detective Isbecki, and later in 'Rambo: First Blood Part II' in 1985.
Although the later installments might have been a flop, Martin Kove continued his career in acting. The celebrity has become a very prolific performer, gathering more than 220 acting credits in a career of nearly 50 years. He recently reprised his role as Kreese both in 2009 in the comedy series "Tosh.0" and in "Cobra Kai."
Well, we definitely felt that tiny pinch of nostalgia after going through this article! Our plans for tonight? Rewatching our favorite, feel-good classic - and enjoying every minute of it. Which installment from the infamous trilogy was your favorite? Share your thoughts with us in the comment sections!
Click 'Continue reading' to find out how Albert from 'Little House on the Prairie' looks now. He is 52 years old and looks more handsome than ever!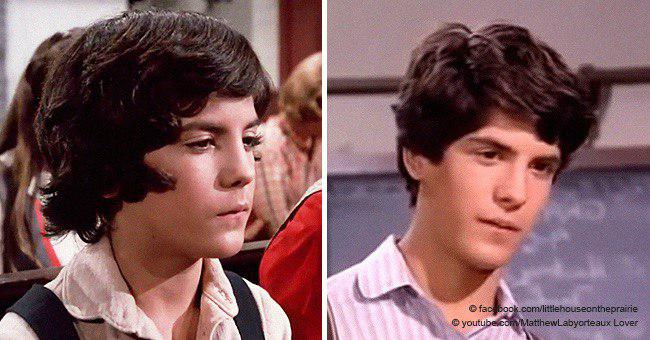 Sources: Wikipedia, MentalFloss