Joaquin Phoenix's Incredible Dating History
Joaquin Phoenix is no Joker when it comes to impressing an audience, but what about the ladies in his life? We know that he's engaged to the beautiful Rooney Mara. But, is she the one woman whom he'll be telling "I'm Still Here" for decades to come? And what does their baby's name mean? Dig in and find out more about Joaquin Phoenix's dating history!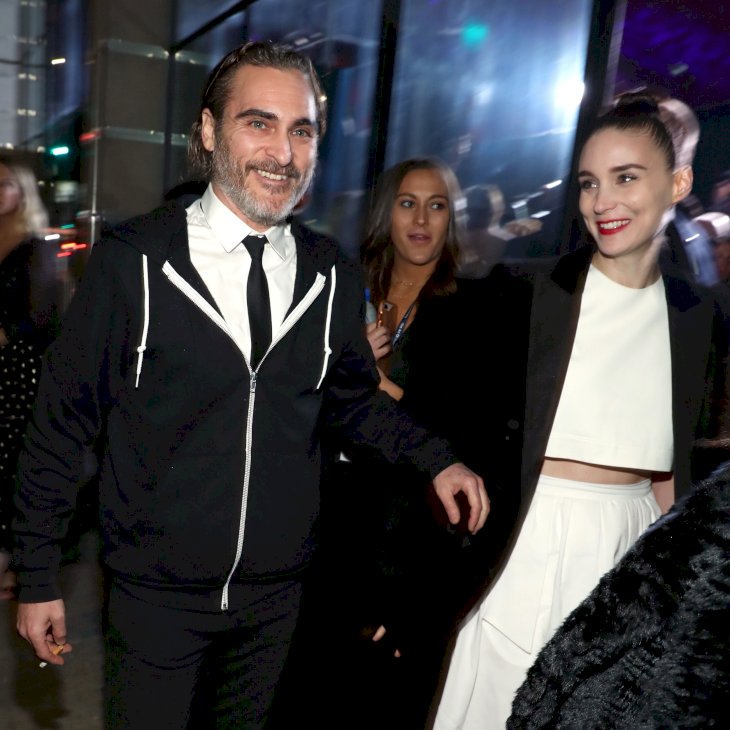 ---
LIV TYLER
Joaquin's romantic journey started with one of the most beautiful actresses of the 1990's - the elfen lovely Liv Tyler. Hard to believe that they were once prime tabloid fodder but picture your stereotypical iconic 90's couples, besides Brad and Jennifer, Johnny and Winona, Liv and Joaquin were one of THE hottest couples in Hollywood.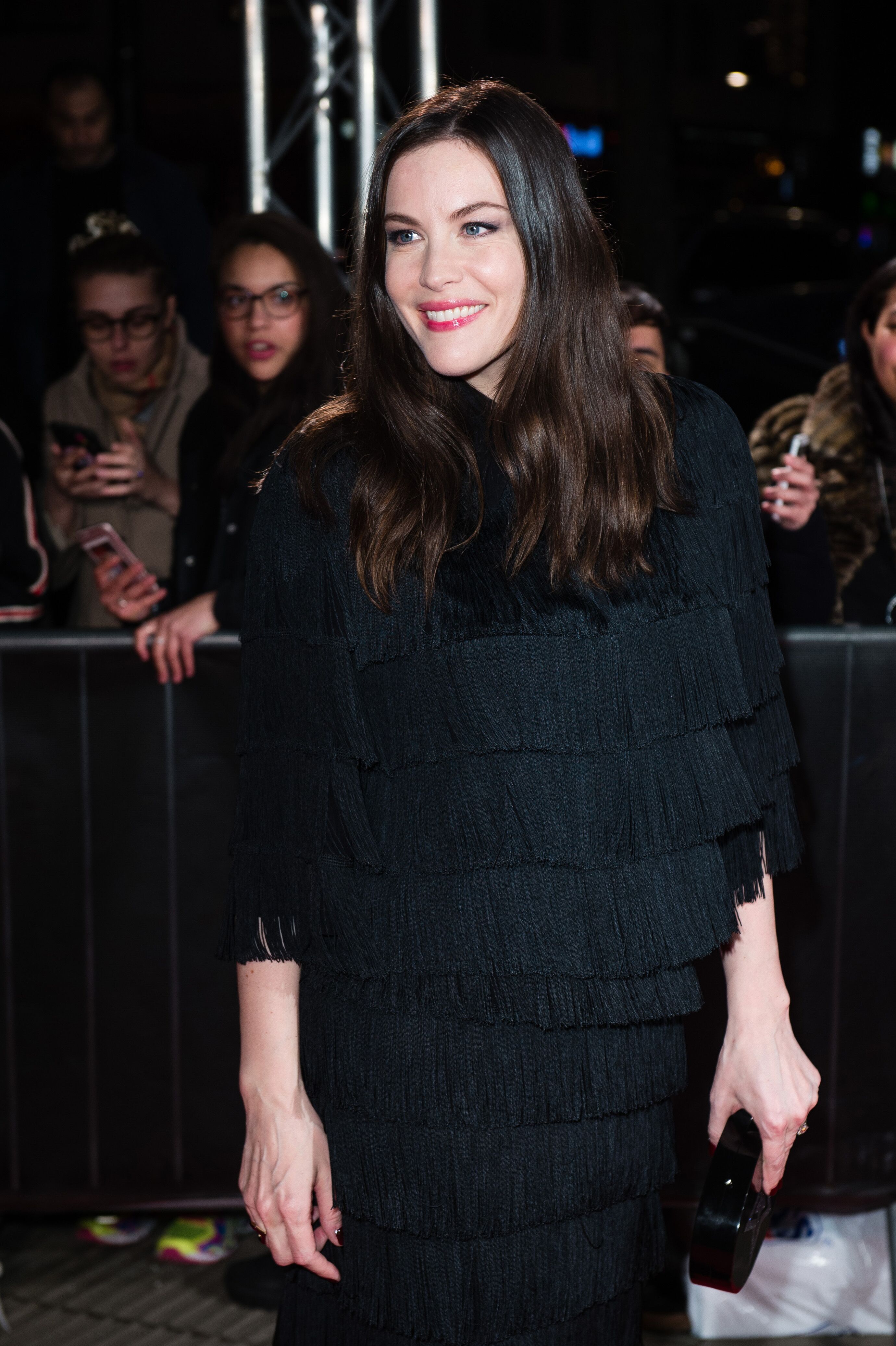 ---
Both Tyler and Phoenix were around their 20's when their steamy romance in "Inventing the Abbotts" jumped from the big screen to real-life. What seemed to be innocent flirting between two young and passionate actors soon blossomed into a blazing romance that bloomed for 3 years.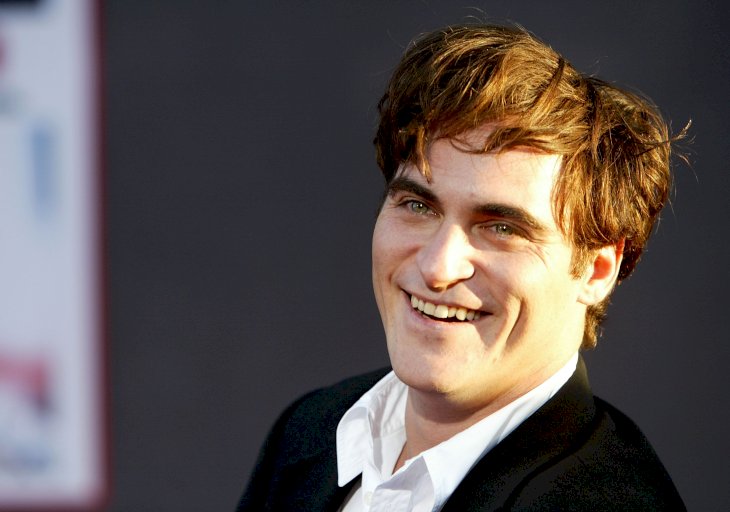 ---
It was especially touching as Joaquin was Liv's first love! She opened up about their relationship in an interview with Elle many years later. It turns out that the pair still have a very strong bond. Liv considers Joaquin's sister like family to her and even to this day remains close friends with the actor.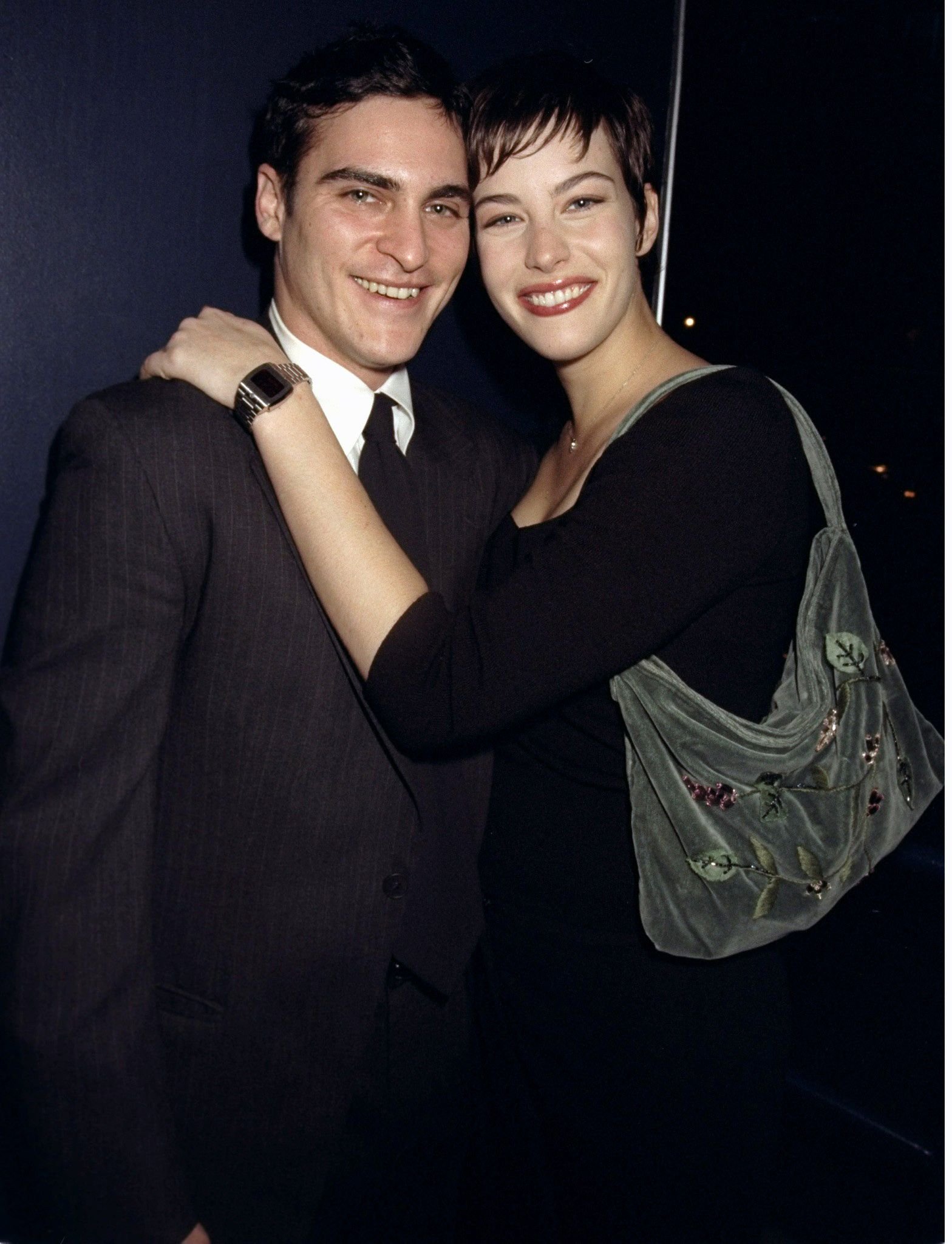 ---
Back in the '90s, Liv was riding the crest of her popularity wave after starring in Stealing Beauty. When she came back from the premiere of the hit movie at Cannes, Joaquin was right there waiting for her at the airport to pick her up. Sweet, right?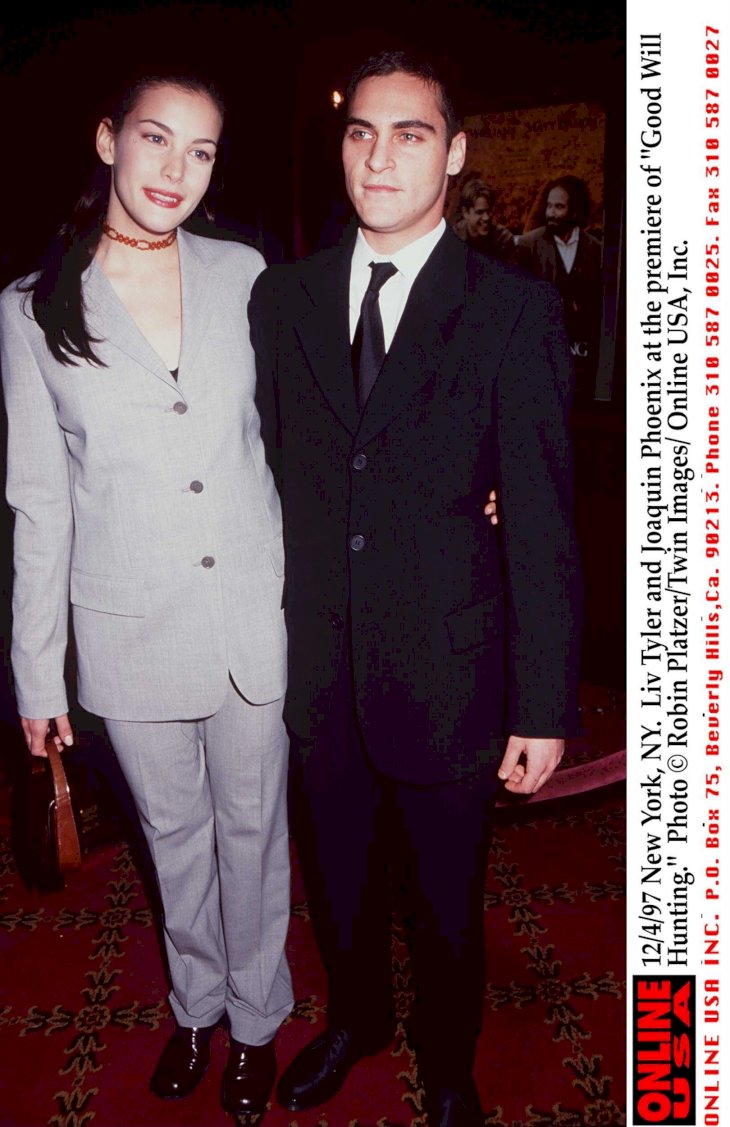 ---
Well, Liv thought so too eventually but her first thought was that it was a GIRL standing with flowers and waiting for her rather than Joaquin, as she explained to Interview magazine. Liv and Joaquin still recall these times fondly. As Phoenix said of Tyler: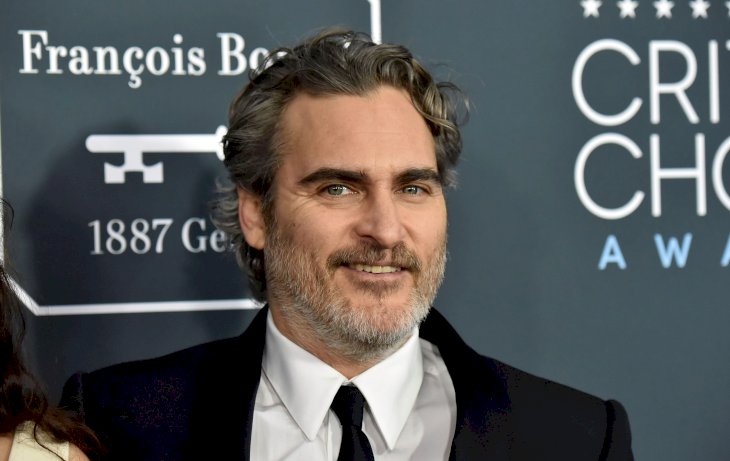 ---

"She's a darling. I've said it over and over again. When Liv and I met, it was for a reason — I really needed her and she really needed me."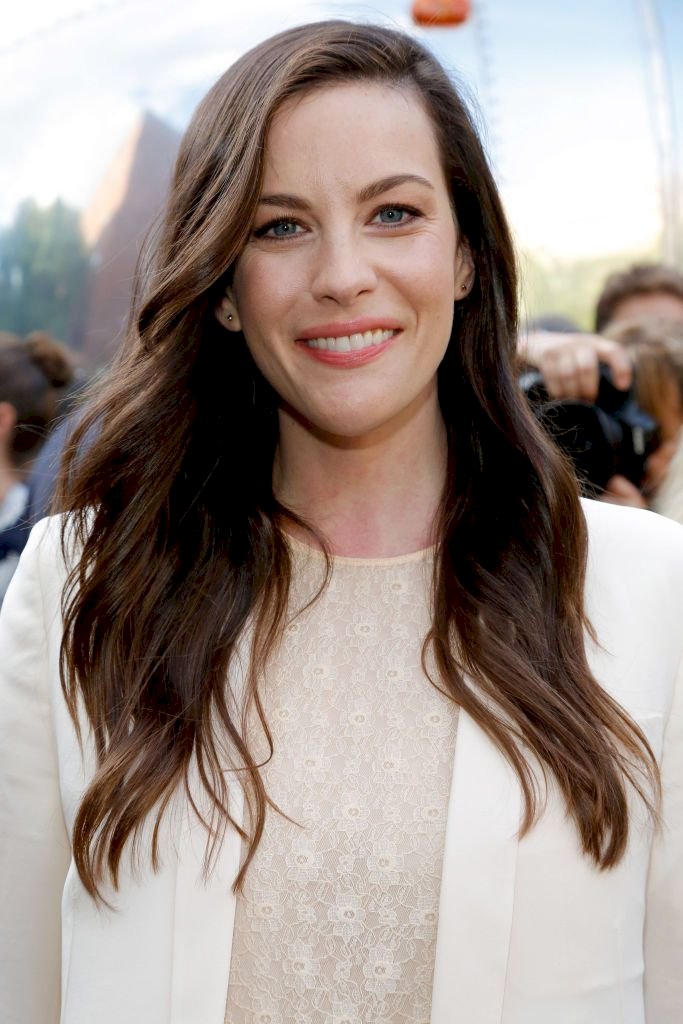 ---
A FEW BRIEF DATES
When the couple broke up in 1998, it seemed like young Joaquin's heart had been too bruised to consider any more long term relationships but he still kept looking for that someone special. Phoenix briefly dated German columnist Jessica Joffe, as well as British actress Anna Friel, who was also in and out of the tabloids as Christian Bale's ex-girlfriend.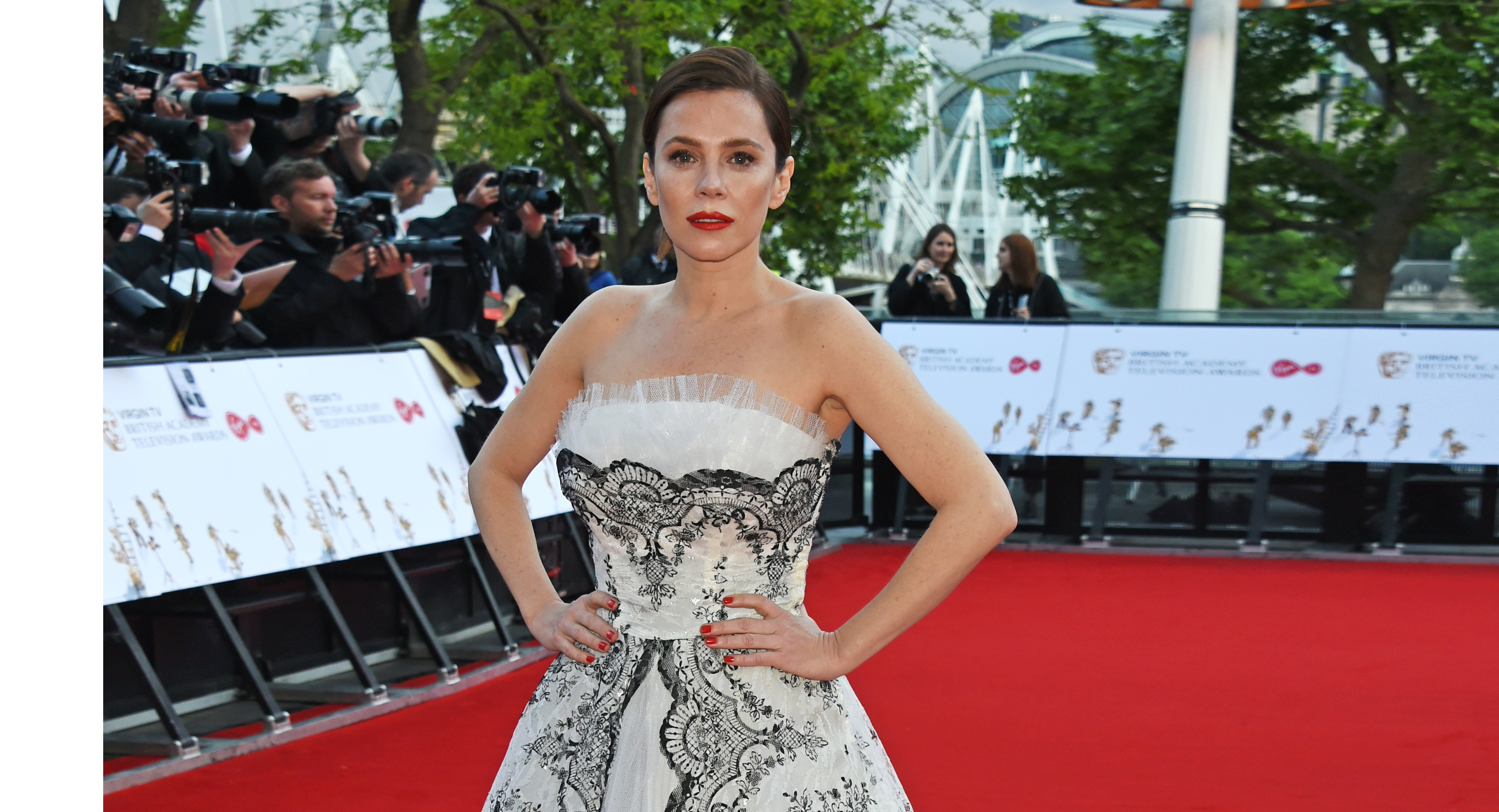 ---
In the 2000s, Phoenix was even linked to co-star Amelia Warner while they were working on the salacious film Quills, starring acting legend Geoffrey Rush as the notorious libertine Marquis de Sade. Perhaps it was the sensual tension of the film or maybe Joaquin and Amelia just really got along but rumor has it that the two got intimate on the set of the film.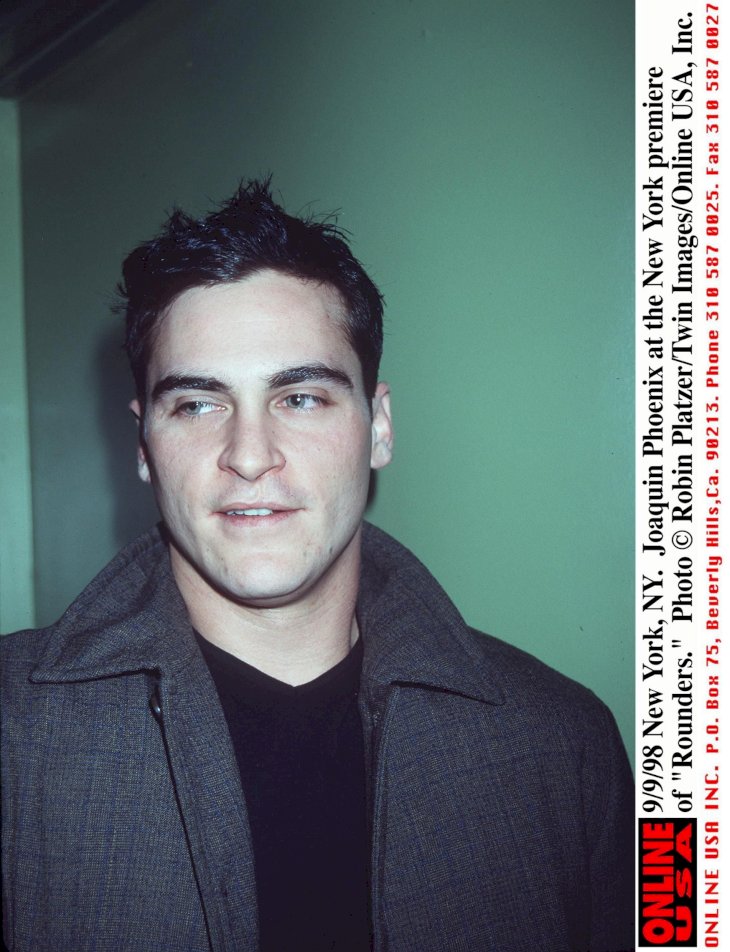 ---
If you don't recognize Warner from her movies, you may be more familiar with her as the wife of Jamie Dornan AKA Christian Grey from Fifty Shades series of films. Plenty of guys wanted to know the secret behind Joaquin's persistent popularity!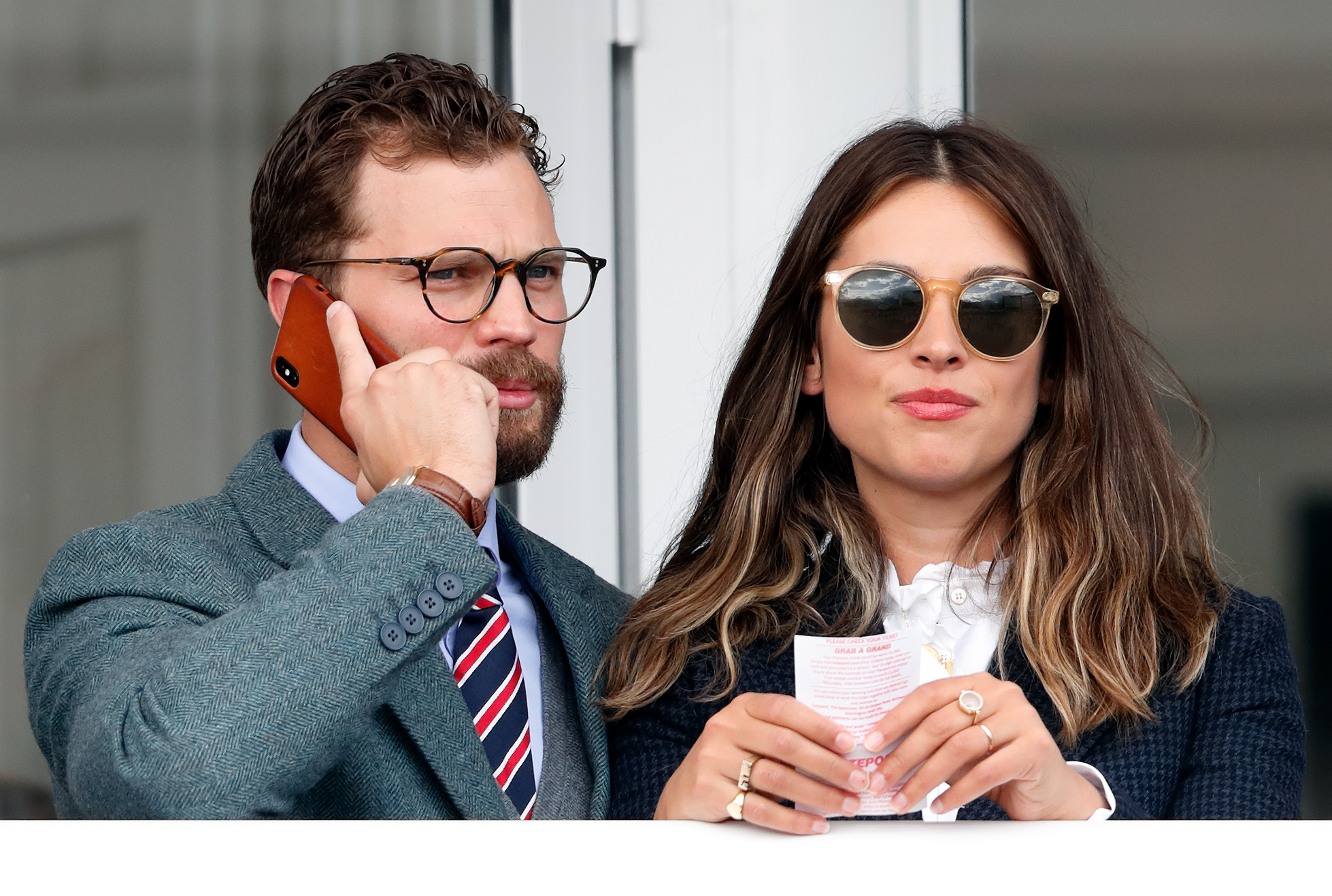 ---
The repeated rumors of dating co-stars didn't let up and came to include Anna Paquin due to their steamy on-screen romance in Buffalo Soldiers. The constant gossip about Joaquin's blazing romances kept fans and the media guessing until Phoenix finally settled down with South-African-born model Topaz Page-Green… well, for 4 years that is.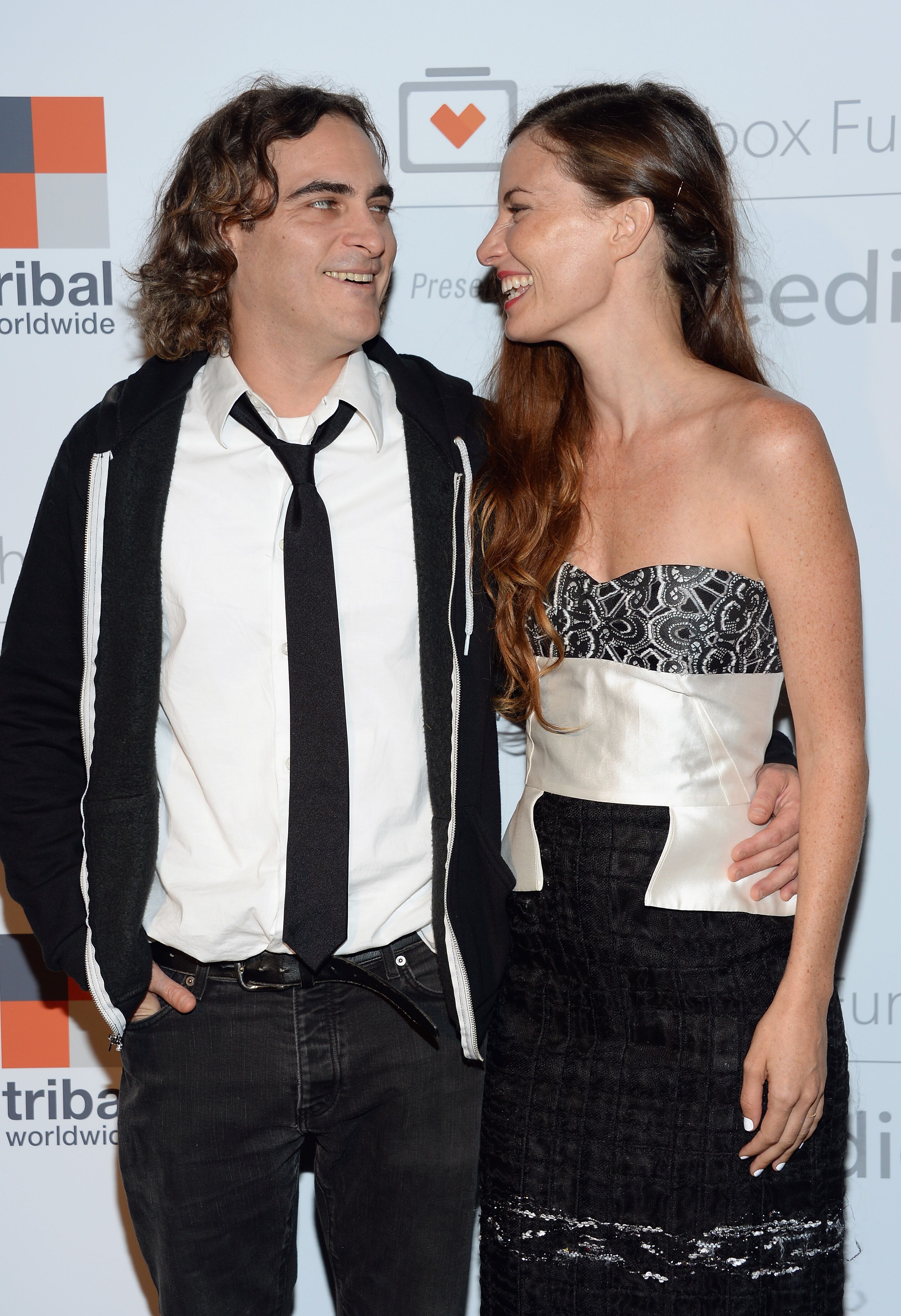 ---
While there's not much info on their relationship, it looks like Topaz and Joaquin have also remained firm friends. He even remains on the board of directors for The Lunchbox Fund - a non-profit organization founded by Topaz that provides a daily meal for orphaned and vulnerable school children in the poorest parts of her native South Africa.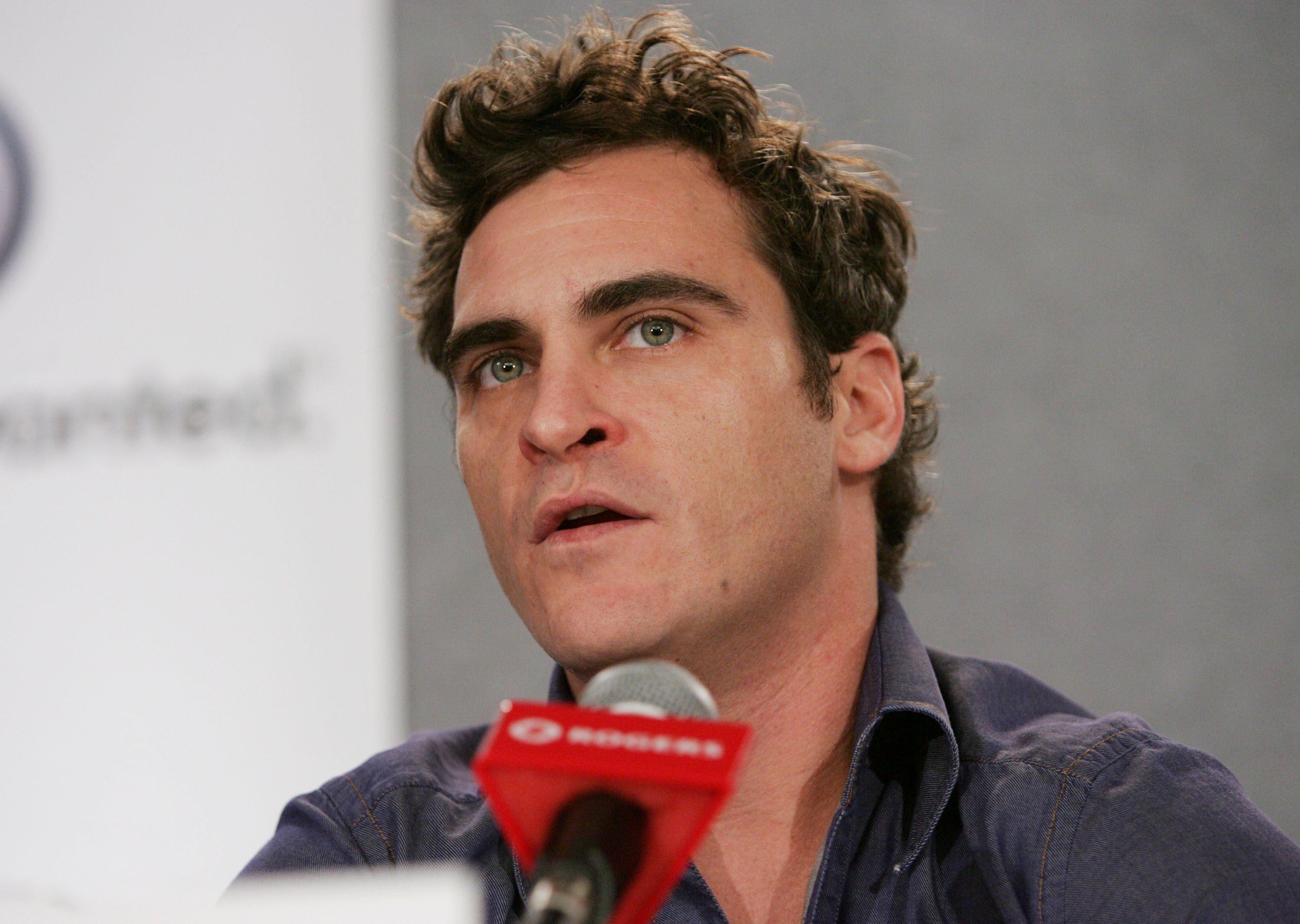 ---
LINDSAY LOHAN?
So it seems like they still get along pretty well! So far, it's pretty surprising how Joaquin manages to remain such a close friend with all his exes, but the biggest shock is yet to come! In 2006, Joaquin was linked to a pre-meltdown Lindsay Lohan.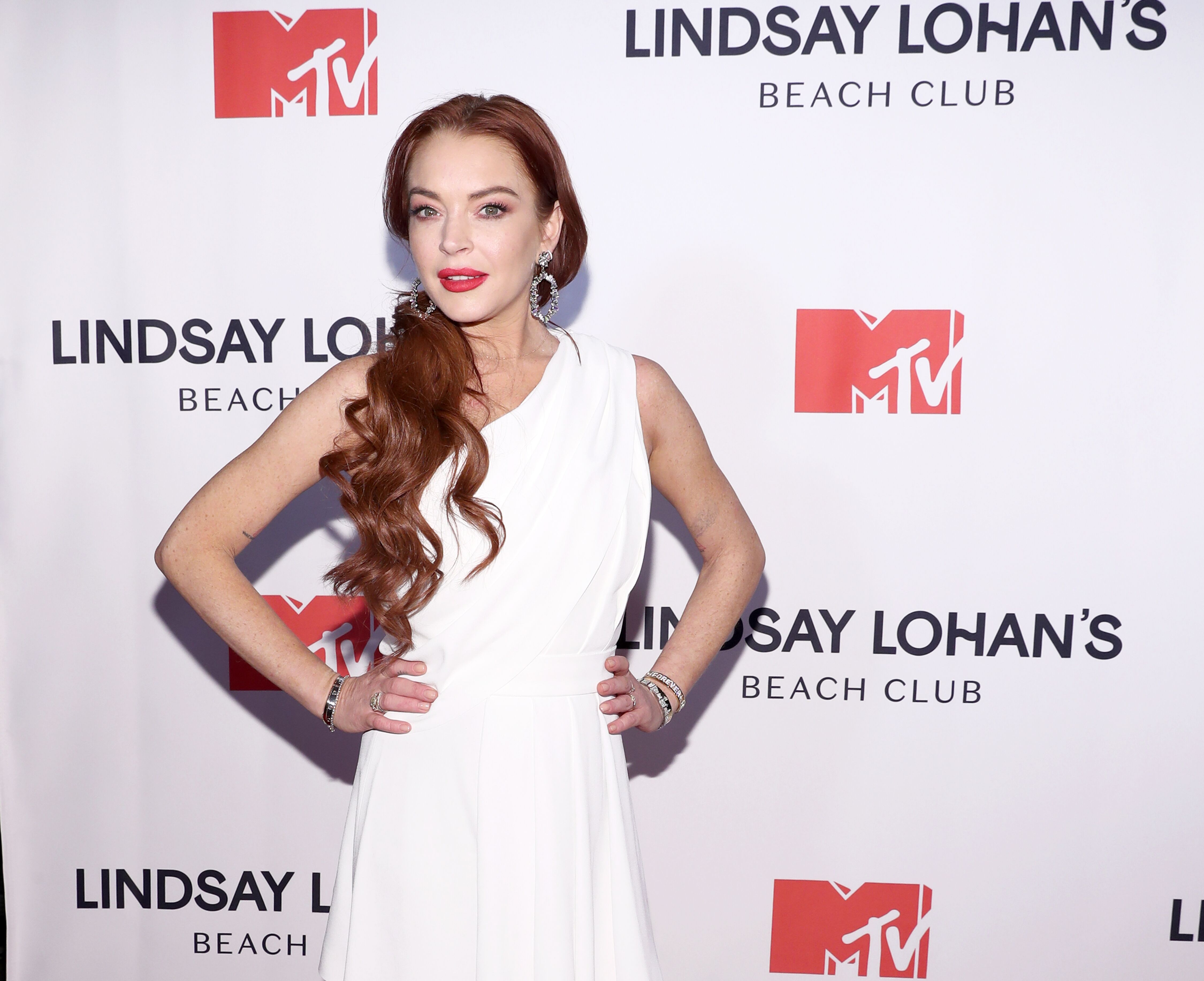 ---
However, this rumor was quickly quashed as it came from a somewhat unreliable source... BUT! in 2014, In Touch magazine posted its own list of Lohan's alleged lovers. Though it still sounds like a rumor, Lindsay's answer to Andy Cohen on his Bravo show was pretty coy: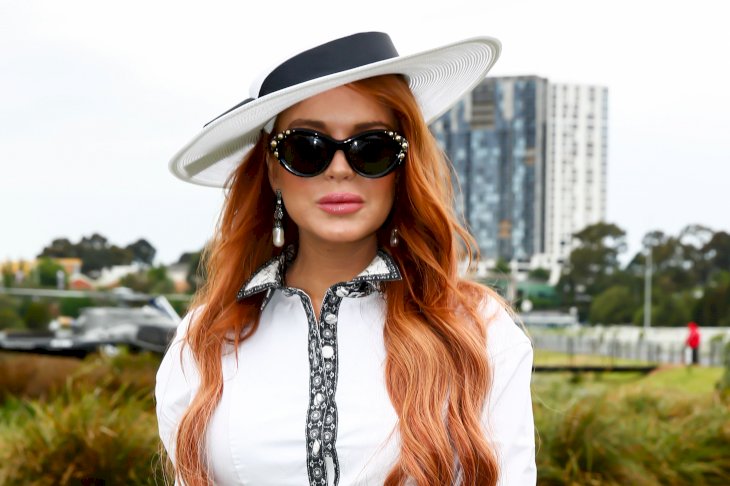 ---

"That was actually my fifth step in AA in Betty Ford. And someone when I was moving during the OWN show must have taken the photo of it. So that's a really personal thing. It's really unfortunate..."
---
Though Lohan didn't confirm nor deny the list, Joaquin's name was there. Well… sort of. She wouldn't be the Lindsay we've come to know if it wasn't misspelled, with Lohan dubbing him "J. PhEonix". If this proves true, it must have been a very unexpected union… And yet! An even crazier scandal around Joaquin's engagement is still ahead of us.
---
RUMORS AND JOKES
After Topaz, Joaquin found himself surrounded by dating rumors once again, including model Nika and actress Ginnifer Goodwin, who Phoenix worked with on the Johnny Cash biopic Walk the Line. Joaquin remains super enigmatic, though: we have absolutely no clue what's going on in his head when he talks!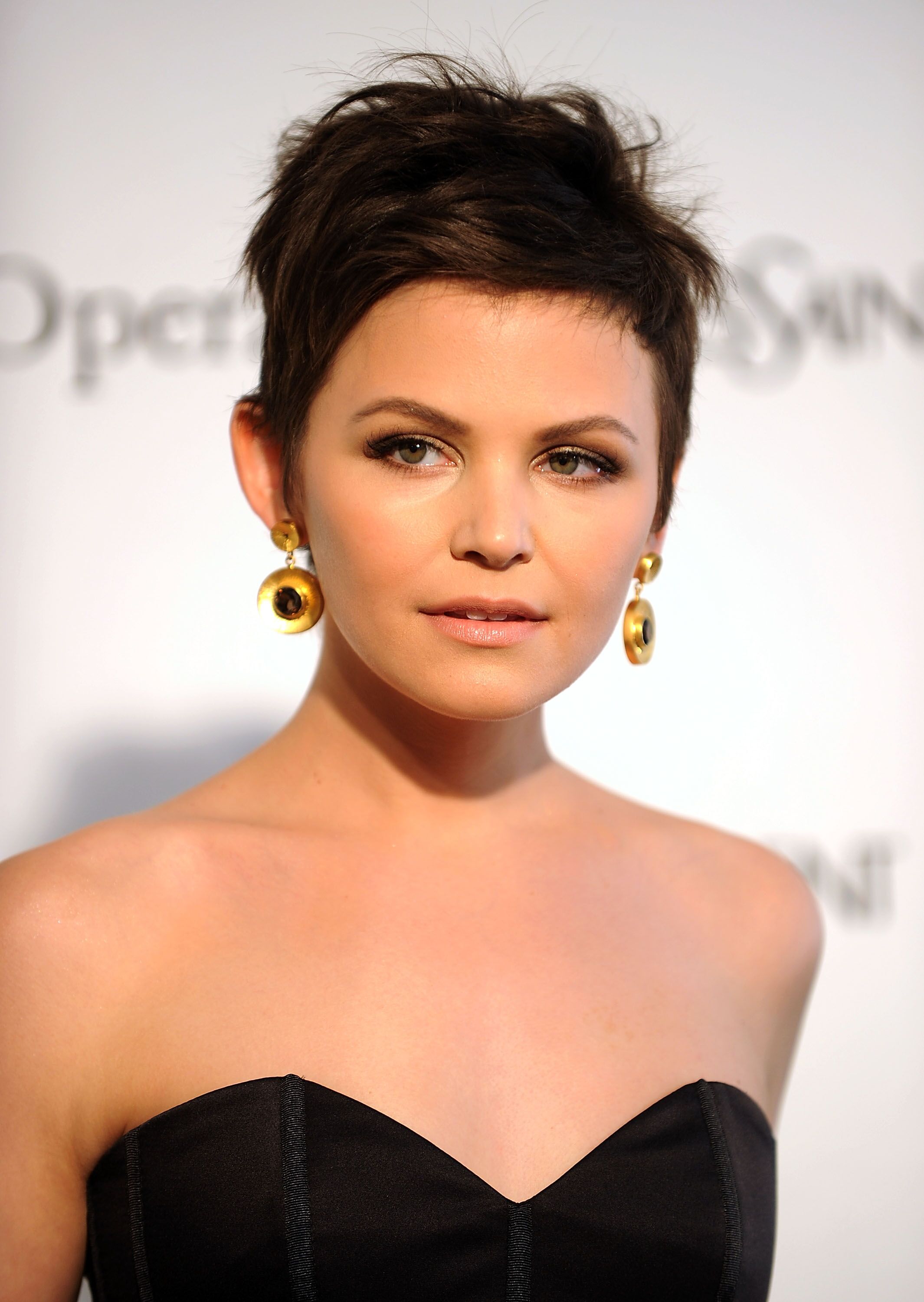 ---
But his sense of humor seems to be an integral part of the mystery when it comes to charming the ladies. On The Late Show With David Letterman in 2010, Joaquin unexpectedly confessed that he was engaged to his yoga coach.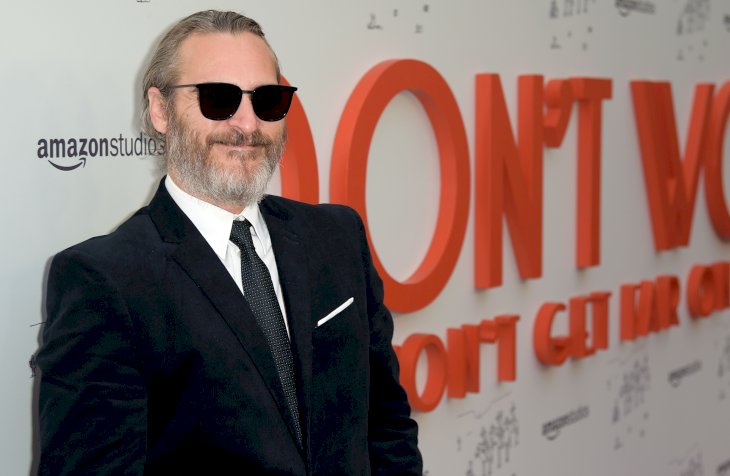 ---
That would have added a whole new chapter in numerous lists of romantic partners for Joaquin… that is if the engagement hadn't lasted for just a couple of hours… The next morning, Joaquin came clean on Good Morning America by saying that he just wanted the audience of Letterman's Late Show to like him: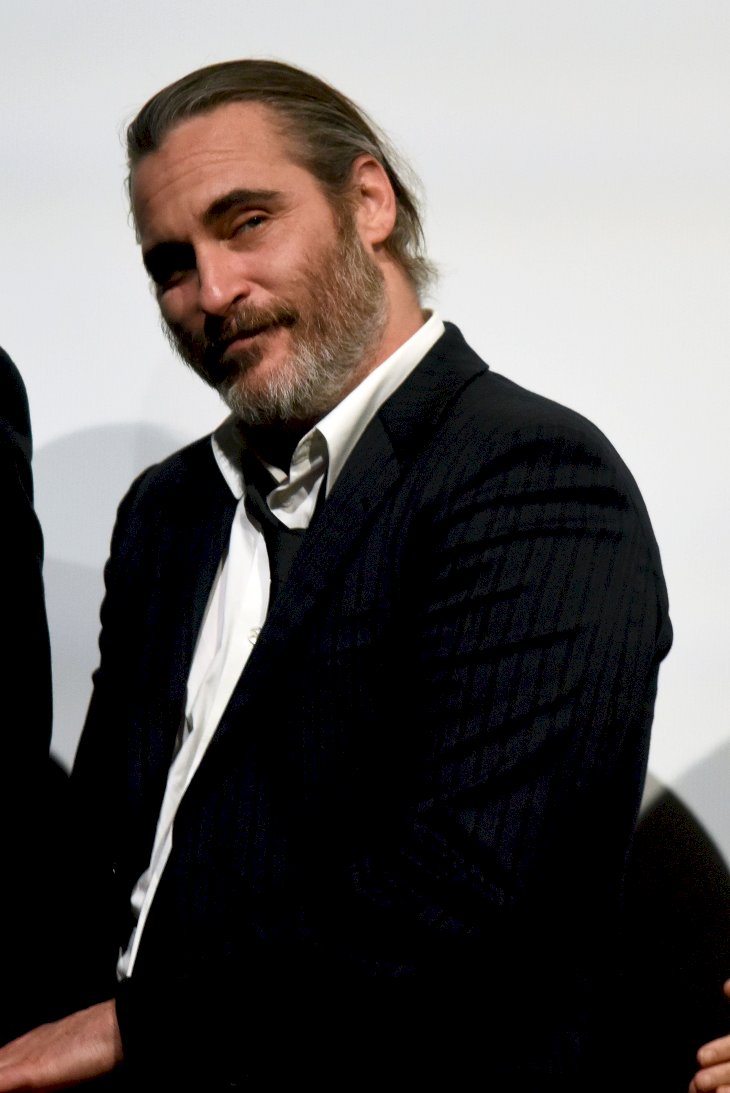 ---

"I think, like, my life is so boring, and it seemed like something exciting to talk about, and I wanted the audience to like me [...] They really like people getting married. I can get engaged again if you like."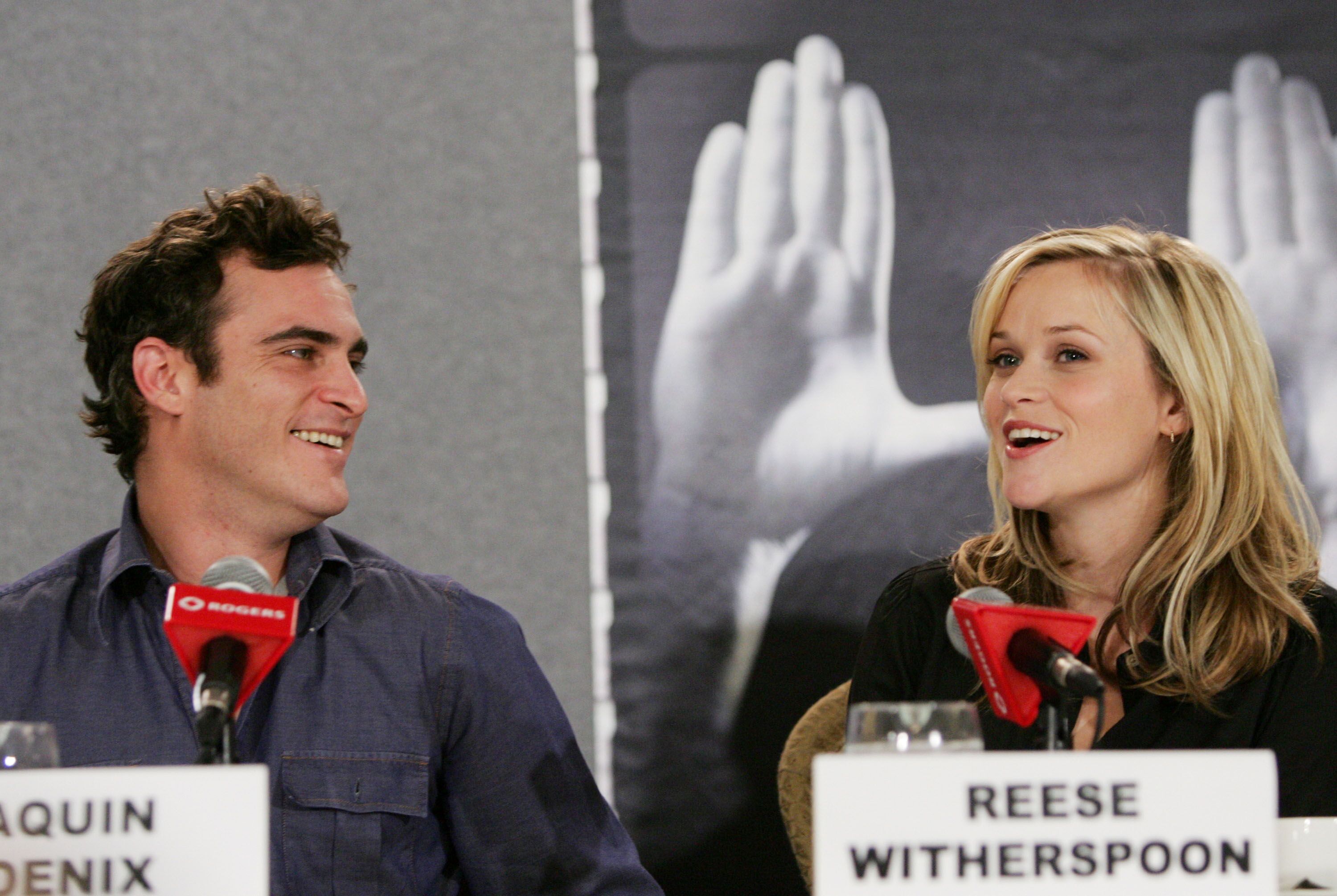 ---
Phoenix tried to make light of the situation by saying that he was in fact married to Reese Witherspoon but the punchline failed to land since she was already known to be married! After this epic engagement prank, alongside Phoenix's fake retirement from the acting industry for the 2010 movie I'm Still Here, Joaquin finally found his serious side with a partner with actress Heather Christie.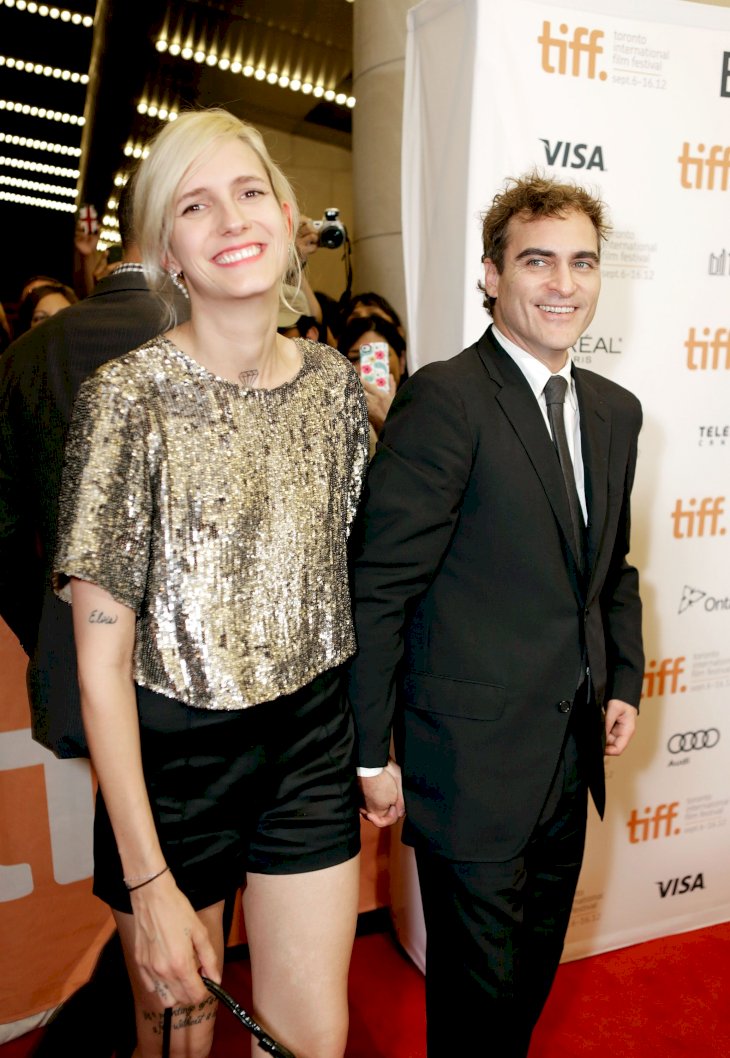 ---
THE DIFFERENCE WHICH REALLY MATTERS
Not for long, though! In 2013, Joaquin was linked with teenage DJ Allie Teilz and the media frenzy took over his private life once again! Allie and Joaquin have a 20 year age gap that didn't go unnoticed by the ravenous paparazzi. Allie dived into the world of DJing when she was sixteen and has confessed to Bullett magazine about deceiving people about her age: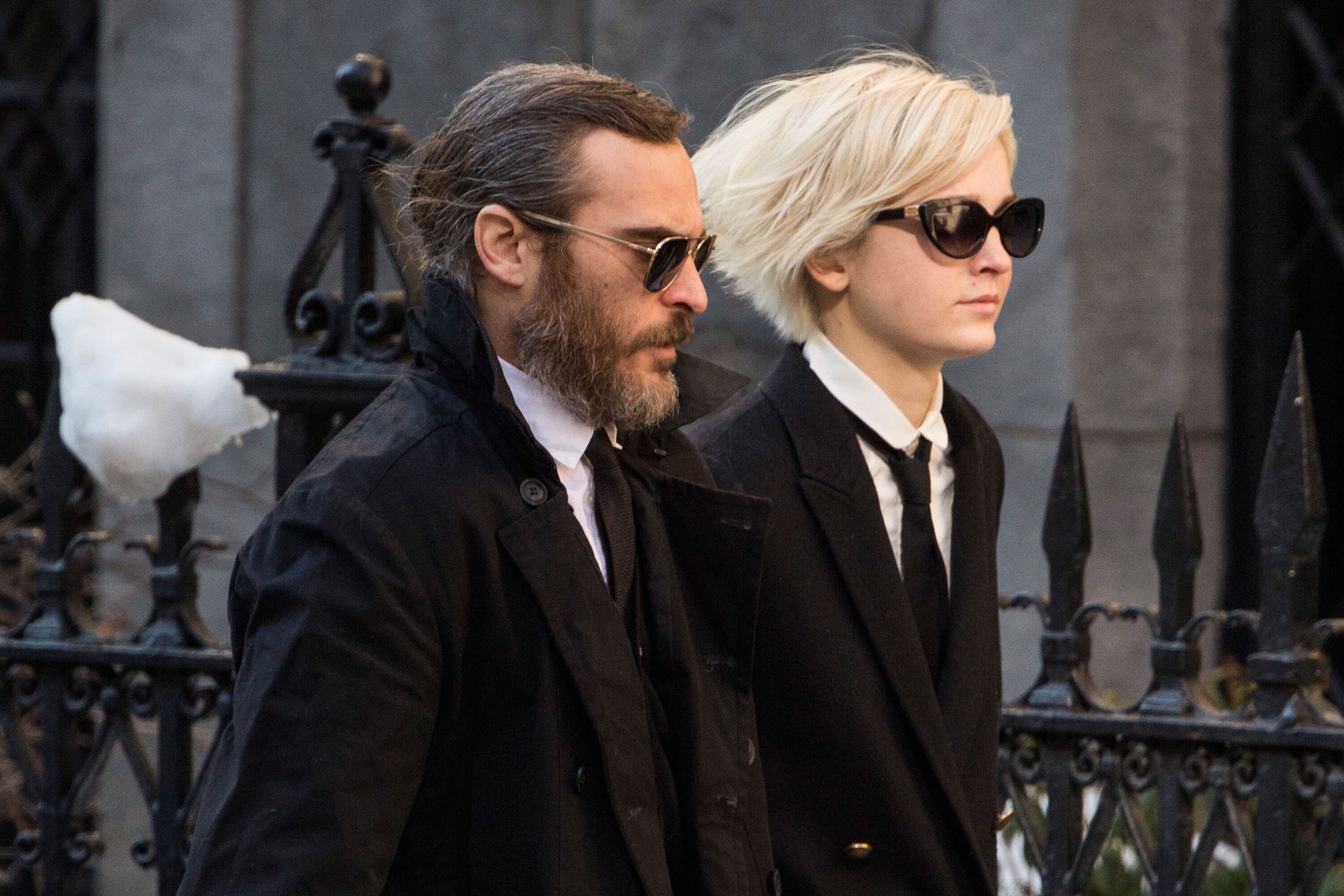 ---

"I had a complete double life and lied about my age, obviously, but I was really getting involved in the music world and starting to meet people. It wasn't a good world for me being as young as I was." 
Which all leaves us wondering if she fooled Joaquin too…  Perhaps a two-decade age difference really did matter more than the couple let on as they broke up when Joaquin was already in his 40's.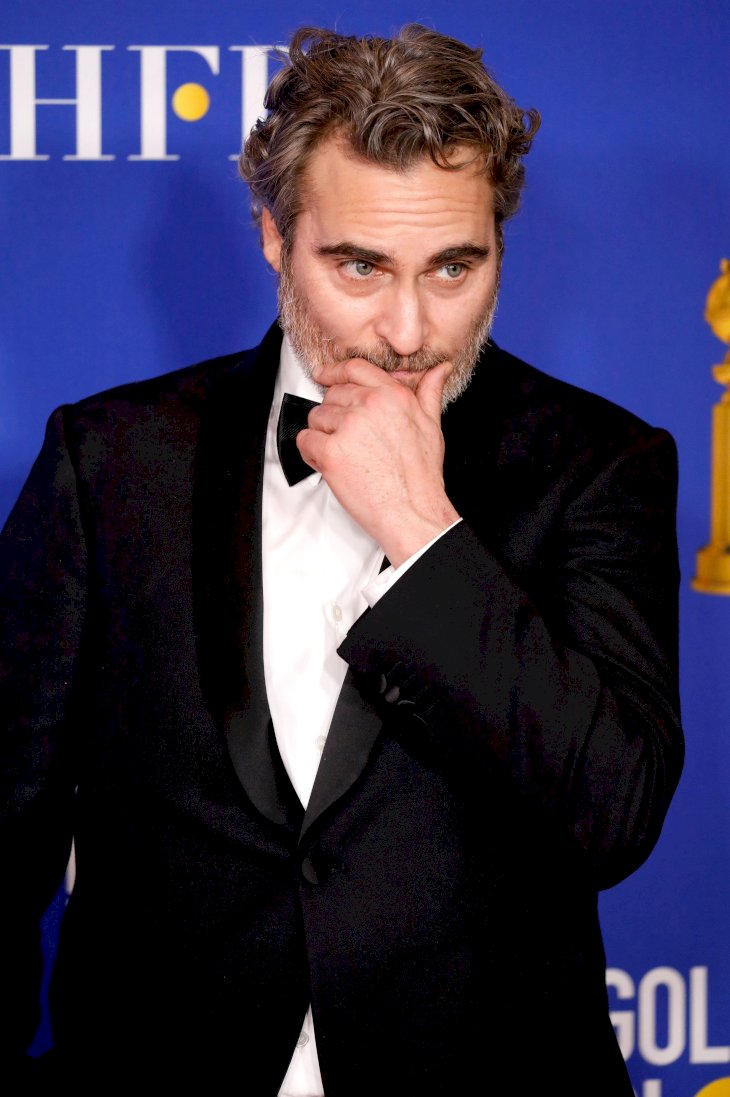 ---
ROONEY MARA'S CHAPTER
In 2017, Phoenix started working on a new movie called Mary Magdalene alongside the Girl With The Dragon herself Rooney Mara. The two had met before on the set of Spike Jonze's AI-romance Her, playing desperate lovers who shared a messy divorce.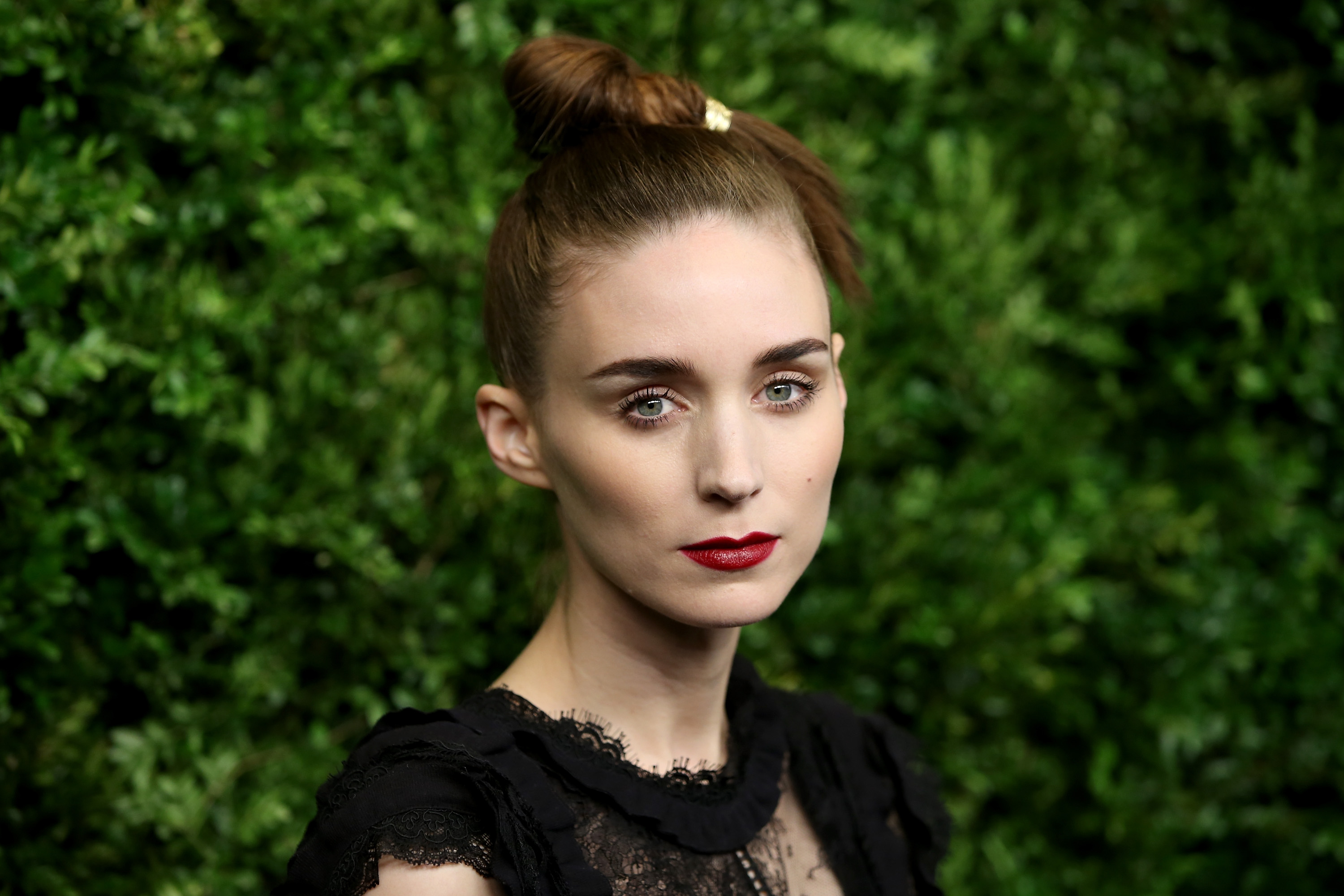 ---
In real life, the actors became fast friends but didn't decide to pursue anything further. However, the UNIVERSE itself clearly needed to put them together as it gave them a second chance to understand that they were, in fact, the perfect match.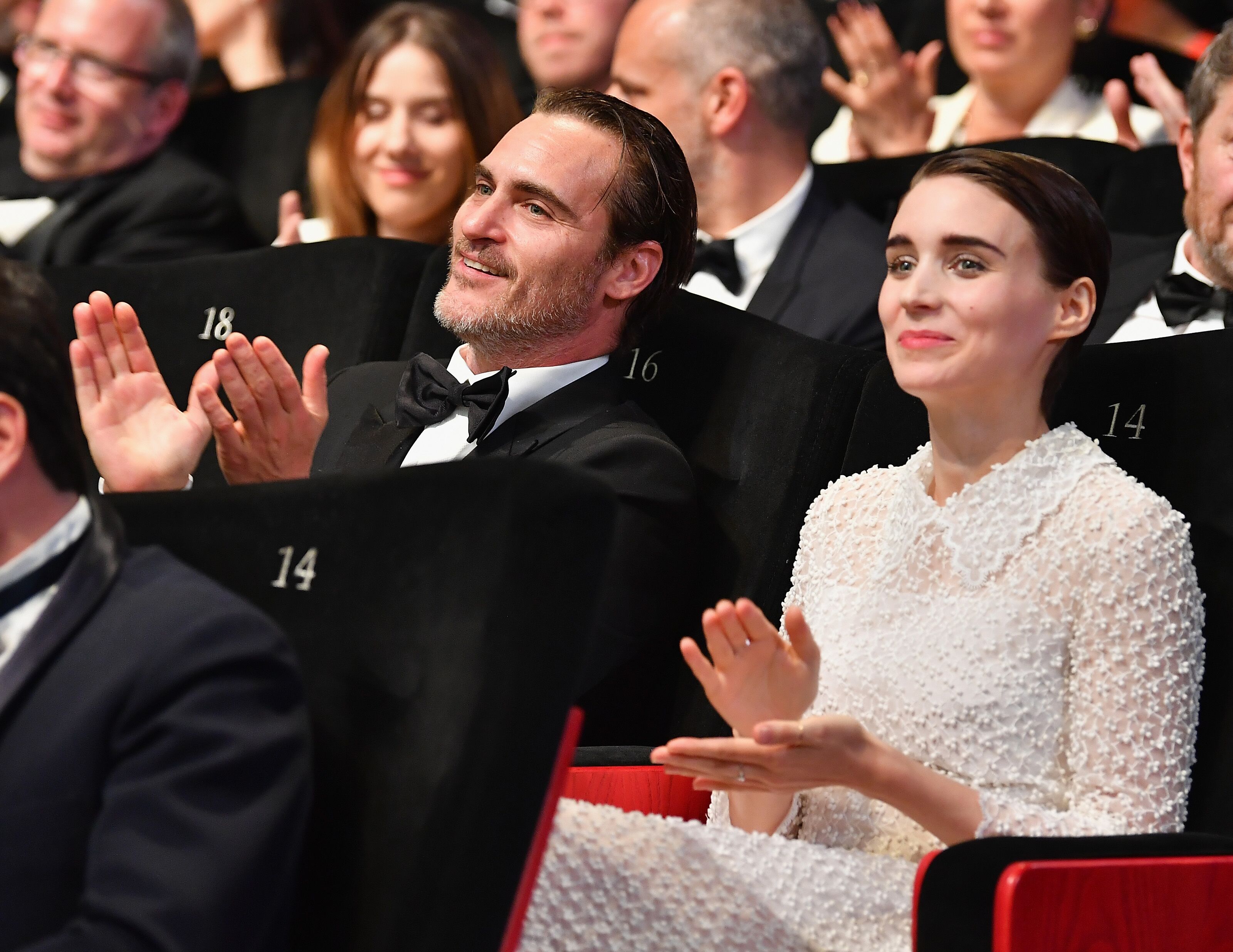 ---
In their latest co-starring roles Rooney played the titular Mary Magdalene herself while Joaquin was Jesus, naturally enough. Joaquin revealed to The New York Times that he was looking for a meaningful role and he had "just a gut feeling" that he should take up the part. And he was more right than he knew at the time, it truly was VERY meaningful! Not only for the audience but for Joaquin and Mara too.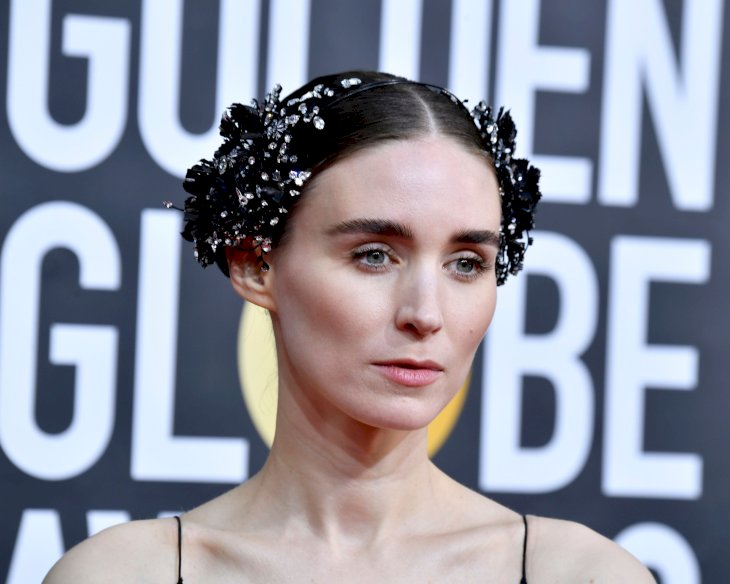 ---
The media was quick to suspect that something was going on between the two of them, and it all came out at Cannes. Rooney and Phoenix were one of the sweetest couples of the night. No one expected them to appear as a couple and Phoenix was so adorable hugging Rooney after he received an award.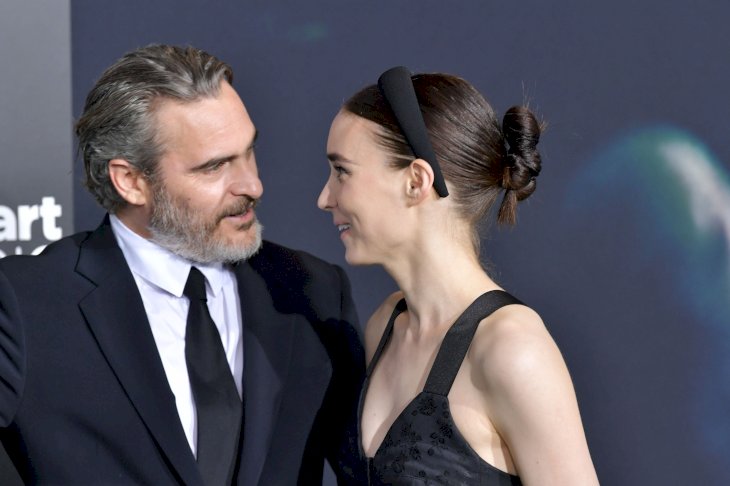 ---
Now, after three years of dating publicly and who knows how long in private, Phoenix has finally proposed to Rooney, at least judging by the massive diamond ring that she wears that is. They've been living together in Hollywood Hills in Los Angeles for a while now, living a pretty low-key life for a man who was once grist for the rumor mills.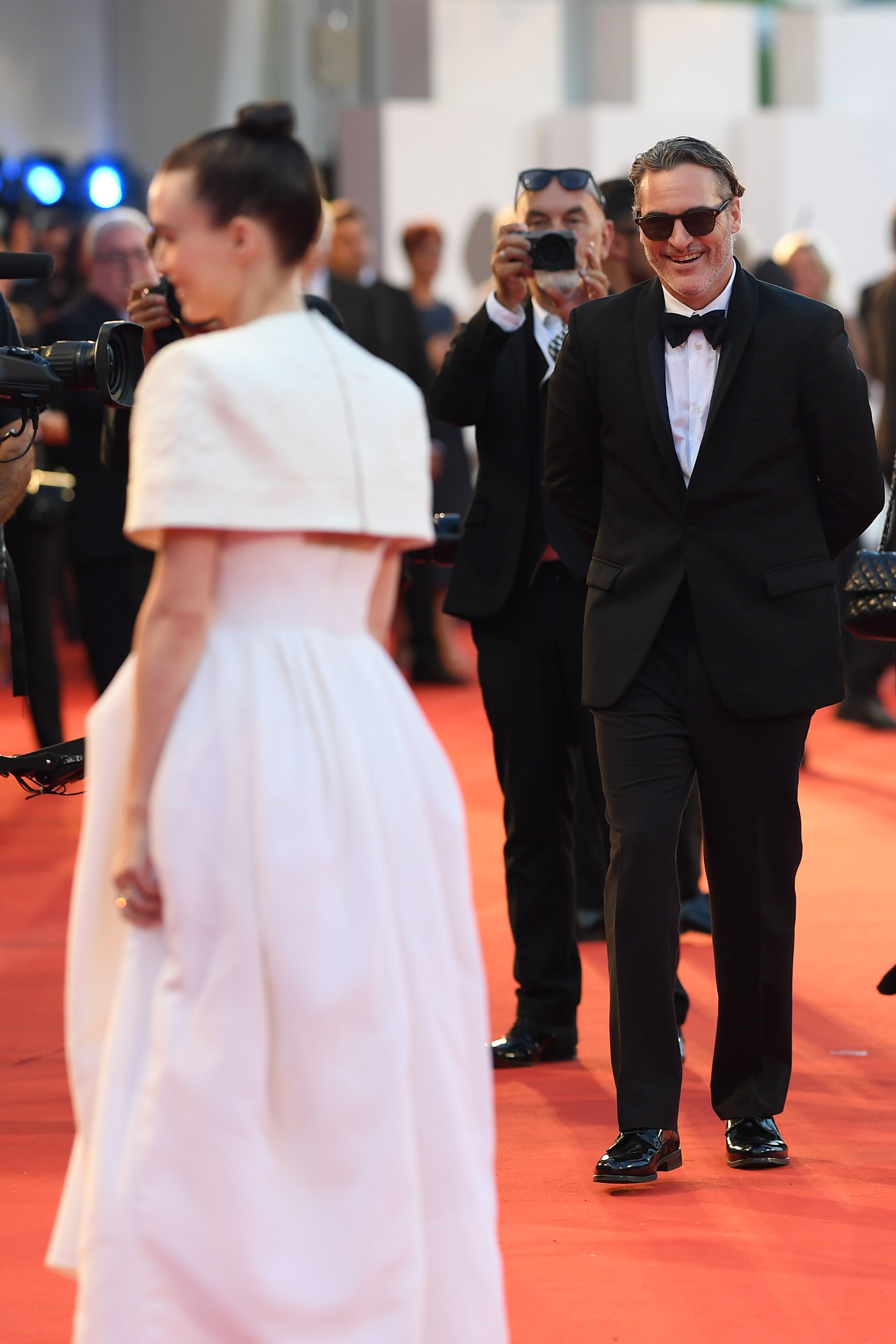 ---
According to what Phoenix told a New York Times reporter, the cute couple like to spend their spare time much like any other couple: watching grisly true-crime docuseries on the sofa, like Netflix's "The Staircase". The two of them seem very natural together, and besides their love for acting, they also share an immense love for our tiny friends.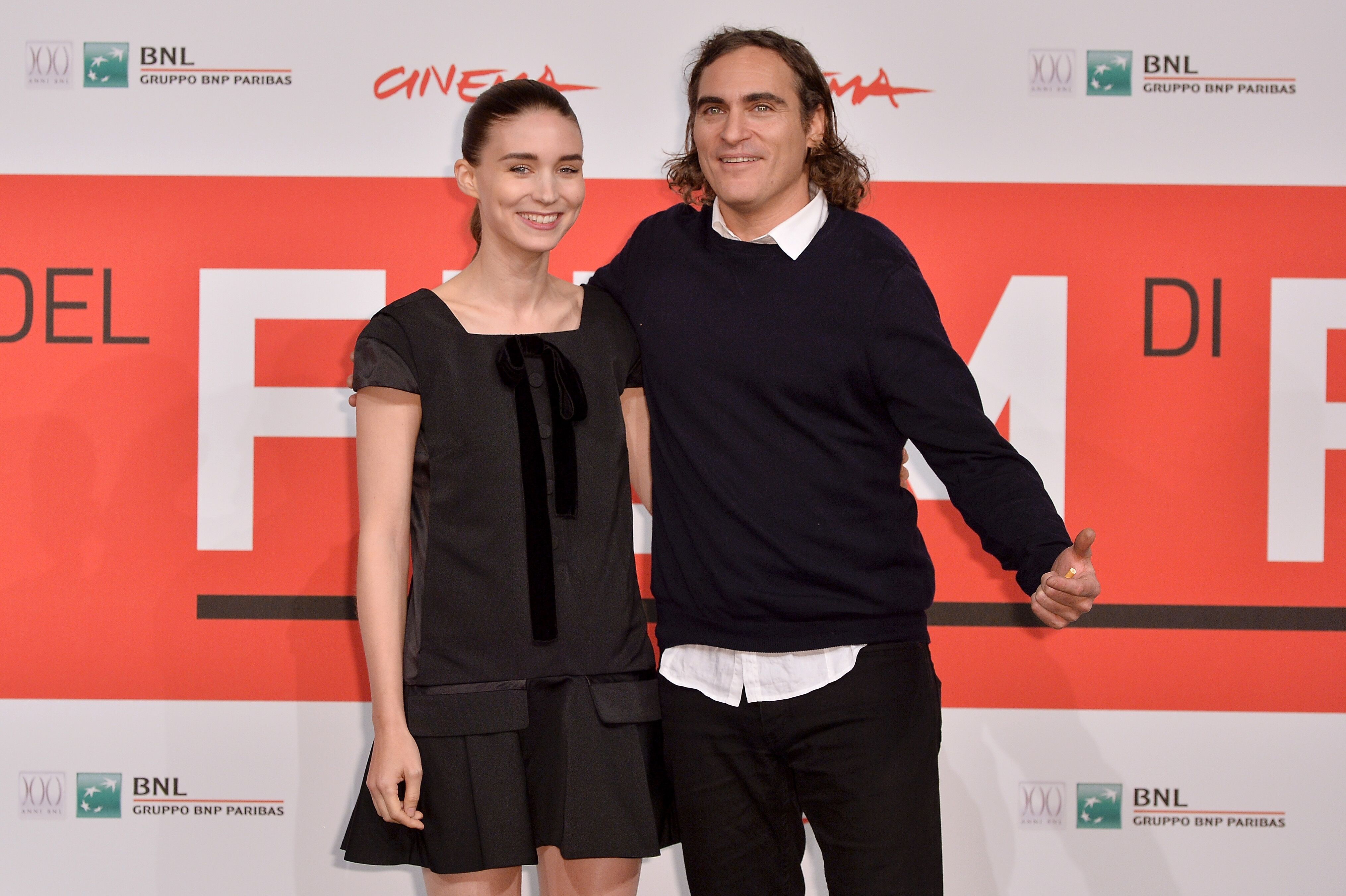 ---
Both Mara and Joaquin are solid supporters of animal rights and just a couple of months ago they both lead the march for National Animal Rights Day in West Hollywood, tenderly baring the bodies of farm animals like pigs, chickens, lambs who died in factory farms to protest an agricultural industry that mass-produces animals like objects for human consumption.
---
At the most recent Cannes Festival, Rooney joined Joaquin at the premiere Joker sporting an elegant white Givenchy dress that gave us all full-on bridal vibes. The couple still stays pretty secretive about their upcoming wedding, with the date and venue still yet to be disclosed.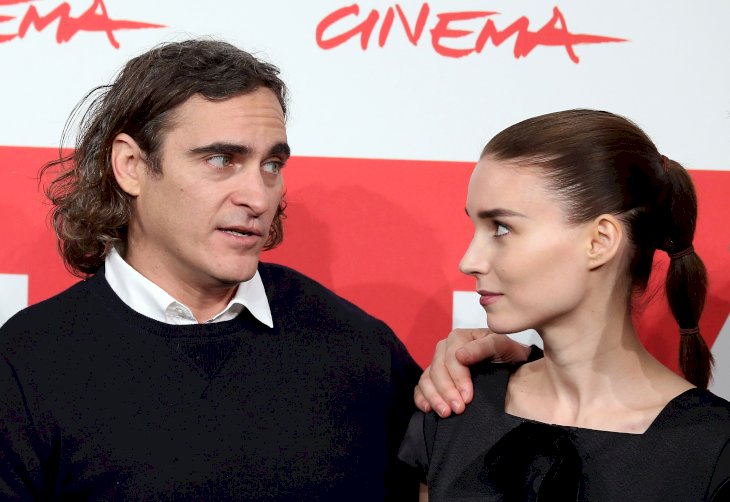 ---
So it looks like for Rooney and Joaquin getting married in any normal manner may be way too mainstream. And from what we know about Phoenix, it's highly possible that the media will find out all the details only afterward.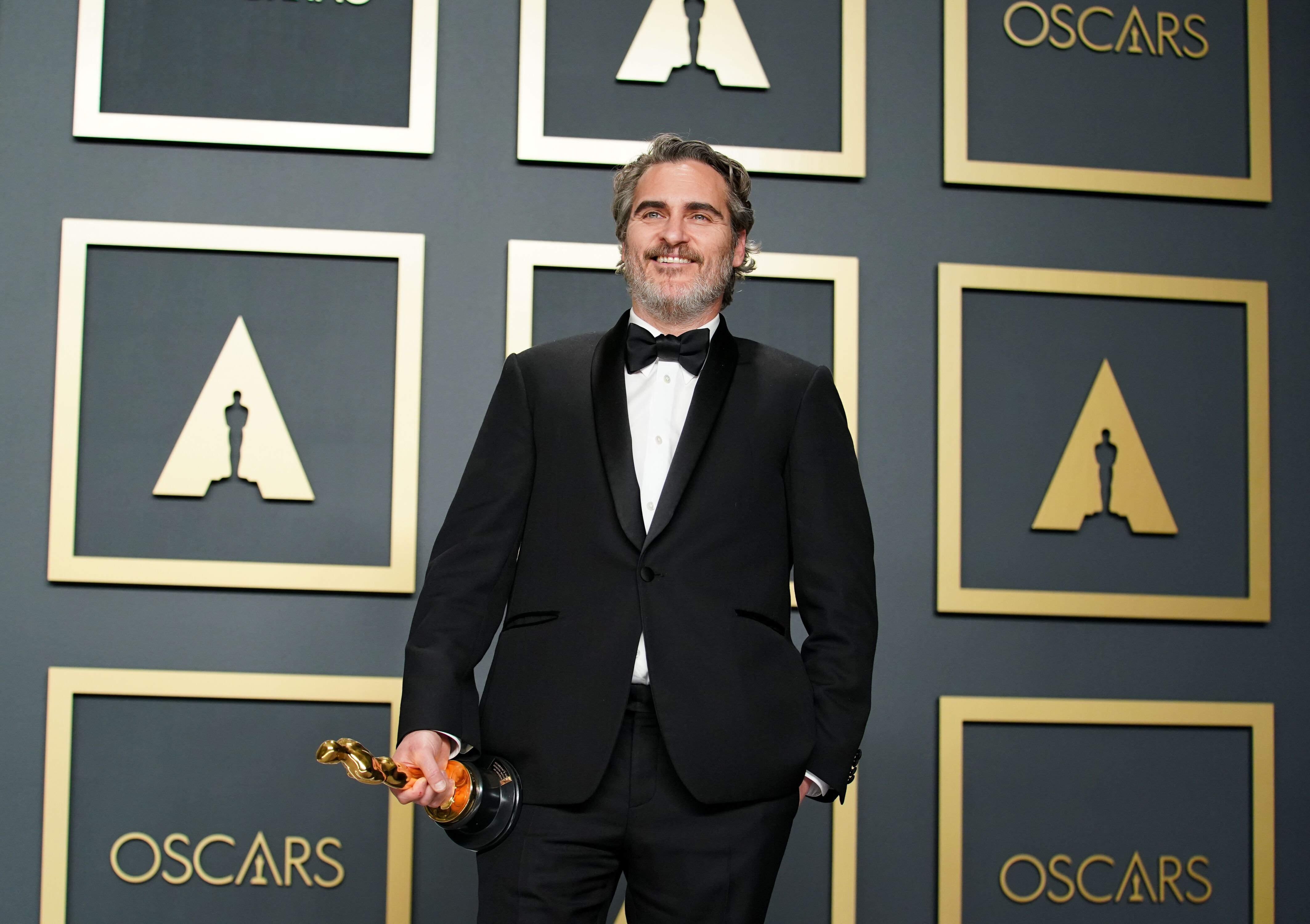 ---
PHOENIX AND MARA BABY ON BOARD 
But in the meantime, the Hollywood couple has gotten a head start on building their family together. The two are now parents to a bouncing baby boy named River. Back in May, it was reported that the pair were expecting their first child, however, neither Phoenix nor Mara ever confirmed the wonderful news.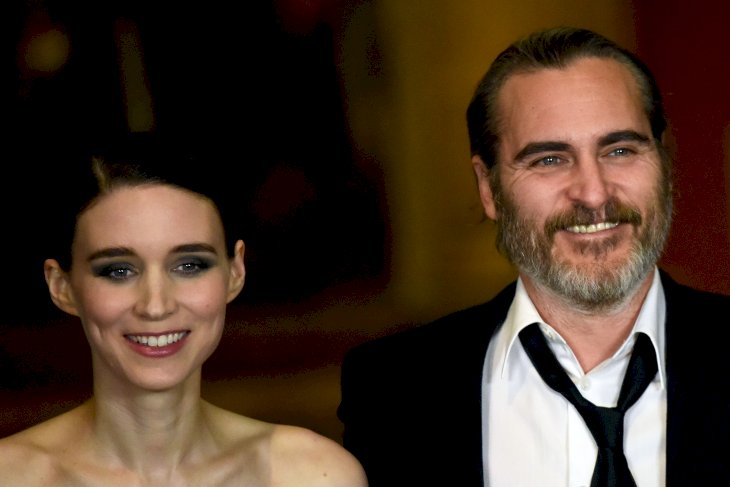 ---
Russian director Viktor Kossakovsky reportedly revealed that the duo welcomed their son during a Q and A session at the Zurich Film Festival. The film producer collaborated with Joaquin on an animal documentary called Gunda.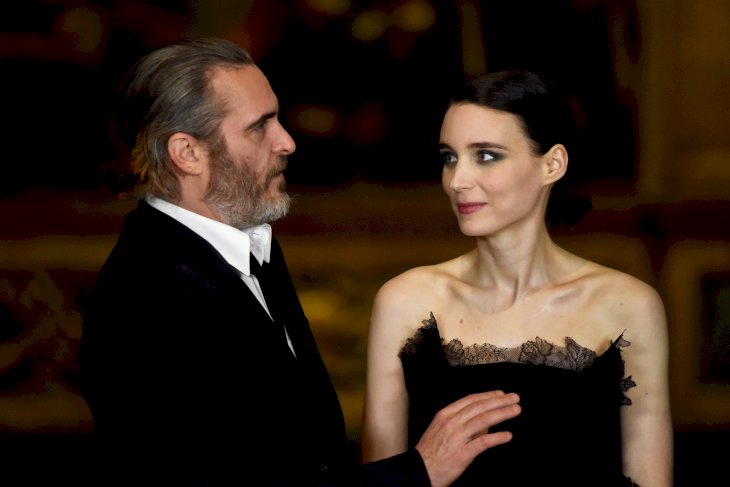 ---
In an effort to try and explain why the actor was absent for the documentary's promotion, he blurted out the news of his newfound parenthood. The couple named their little boy Phoenix, after the late actor River Phoenix. He also happens to be Joaquin's brother. The deceased Phoenix has always been an influential figure in Joaquin's life. In the actor's reflection he says: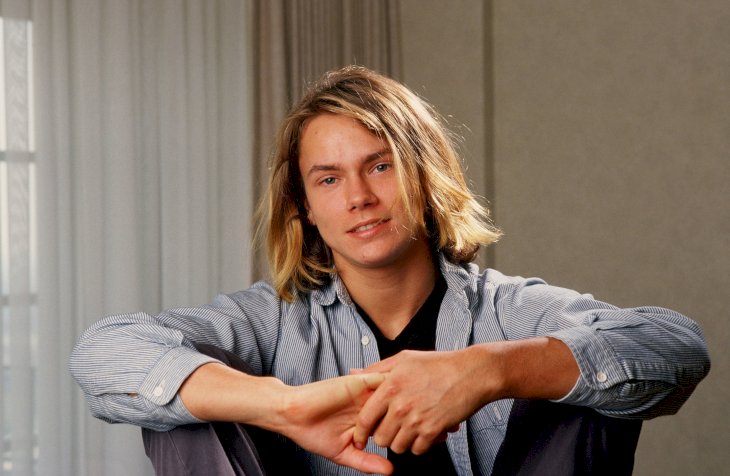 ---

"I feel like in virtually every movie that I made, there was a connection to River in some way. And I think that we've all felt his presence and guidance in our lives in numerous ways."