The Crown Cast's Real-Life Couples
The third season of The Crown will release this November on Netflix and we are looking forward to seeing the new cast of the show. Meanwhile, let's see what we know about their personal lives. Why does Olivia Colman call her role in the Crown the worst job in the world? What special romantic addiction does Helena Bonham Carter have in common with Princess Margaret? And, most importantly, who was scared watching his ex-girlfriend and himself falling in love on-screen?
Let's find out!
Olivia Colman as Queen Elizabeth II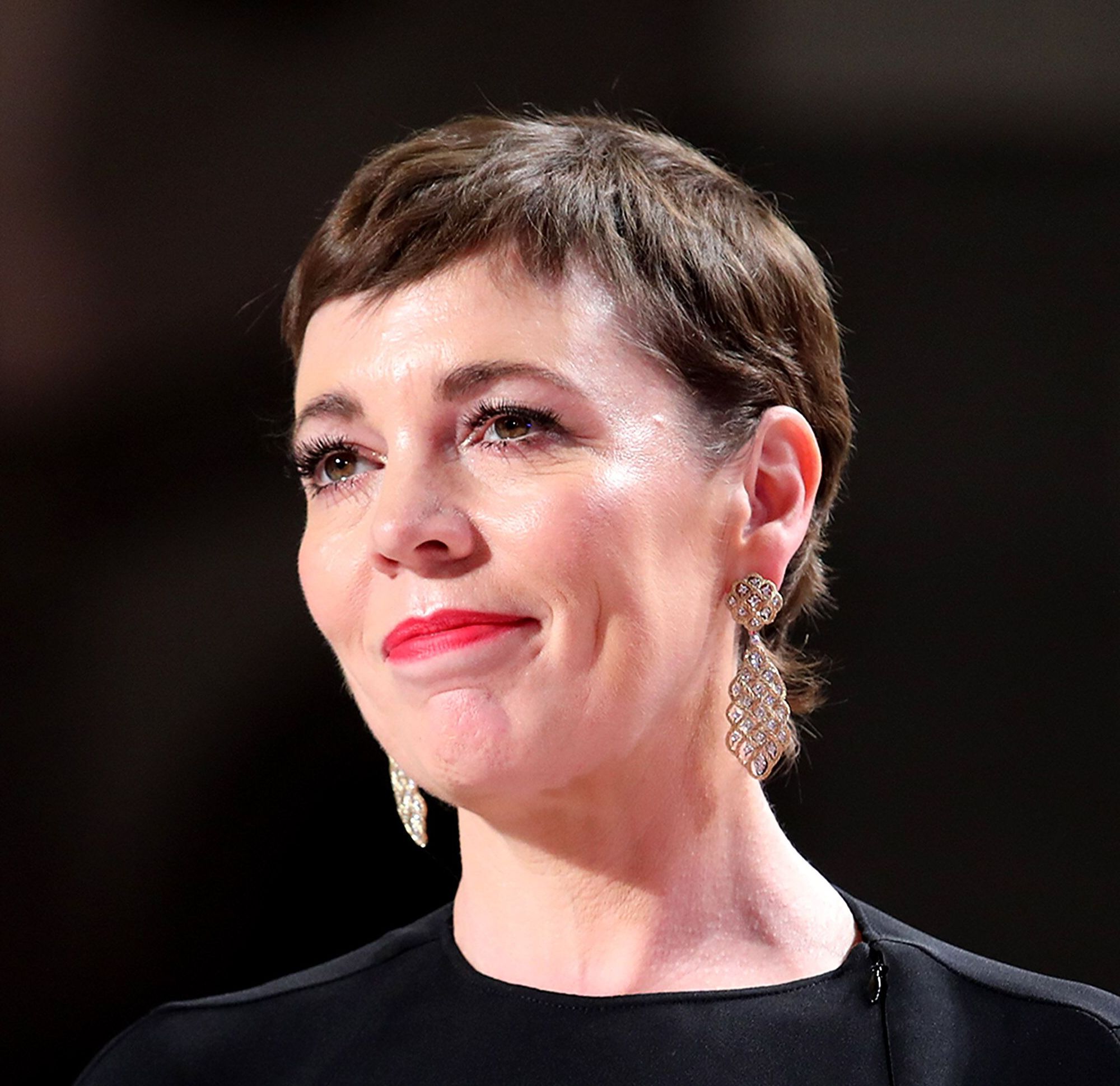 Even though it`s incredibly sad saying goodbye to Claire Foy, we're sure that no other actress would be a perfect fit like Colman for the role of the Queen. Especially after fans have already seen Her Highness on the throne in Favourite.
But Colman totally disagrees with that point. She states that the only similarity between Elizabeth II and Queen Anne from Favourite is the word "Queen" because these personalities have absolutely nothing in common.
According to Colman, it'll be very hard to fill Foy's shoes.
"Everyone loves Claire Foy, including herself" Colman told Entertainment Weekly. "So I have got the worst job in the world at the moment", she added with irony.
Since we get to see Olivia`s character get married in season 3, we figured we should also see what's going on in Colman's real life. The actress is a proud mother of 3 wonderful children, whom she shares with her beloved husband Ed Sinclair.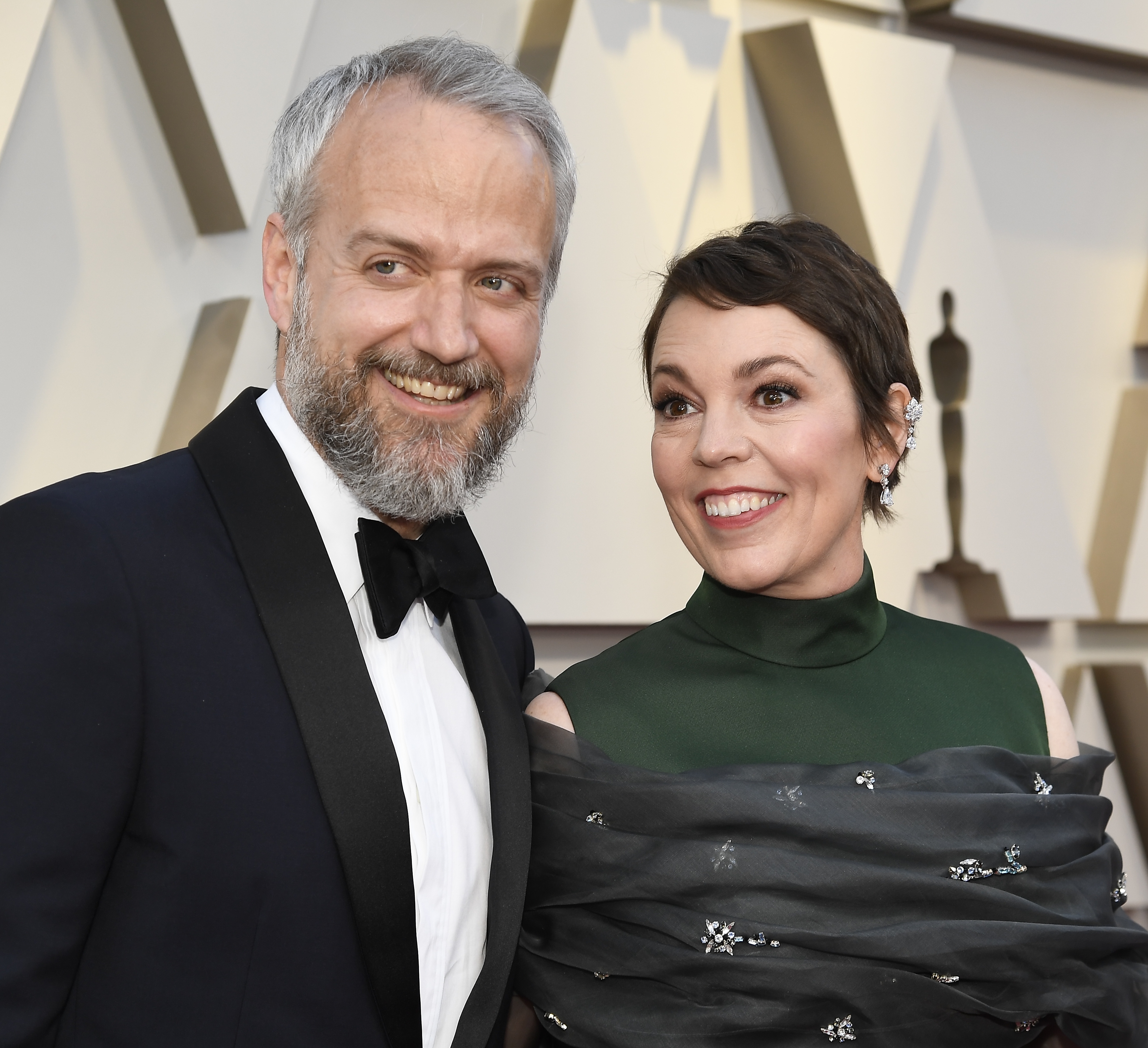 Fans got the chance to see how much Sinclair means to Colman during her Oscar`s acceptance speech. Her genuine words of thanks to him melted our hearts:
"My husband, Ed, my best friend, I love you so much. 25 years and you've been my best supporter. He's gonna cry! I'm not."
The couple fell in love while at Cambridge University. 
Colman revealed that when she met Sinclair for the first time she decided, saying to herself: "There's the bloke I'm going to marry."
The actress thinks that they are really the lucky ones, as the couple fell in love before fame came into their lives when they literally had nothing but themselves. She confessed that for her, "it was thunderbolts straight away" and that she still feels like she`s "punching above her weight." Isn`t that incredibly sweet of her to say?
Tobias Menzies as Prince Philip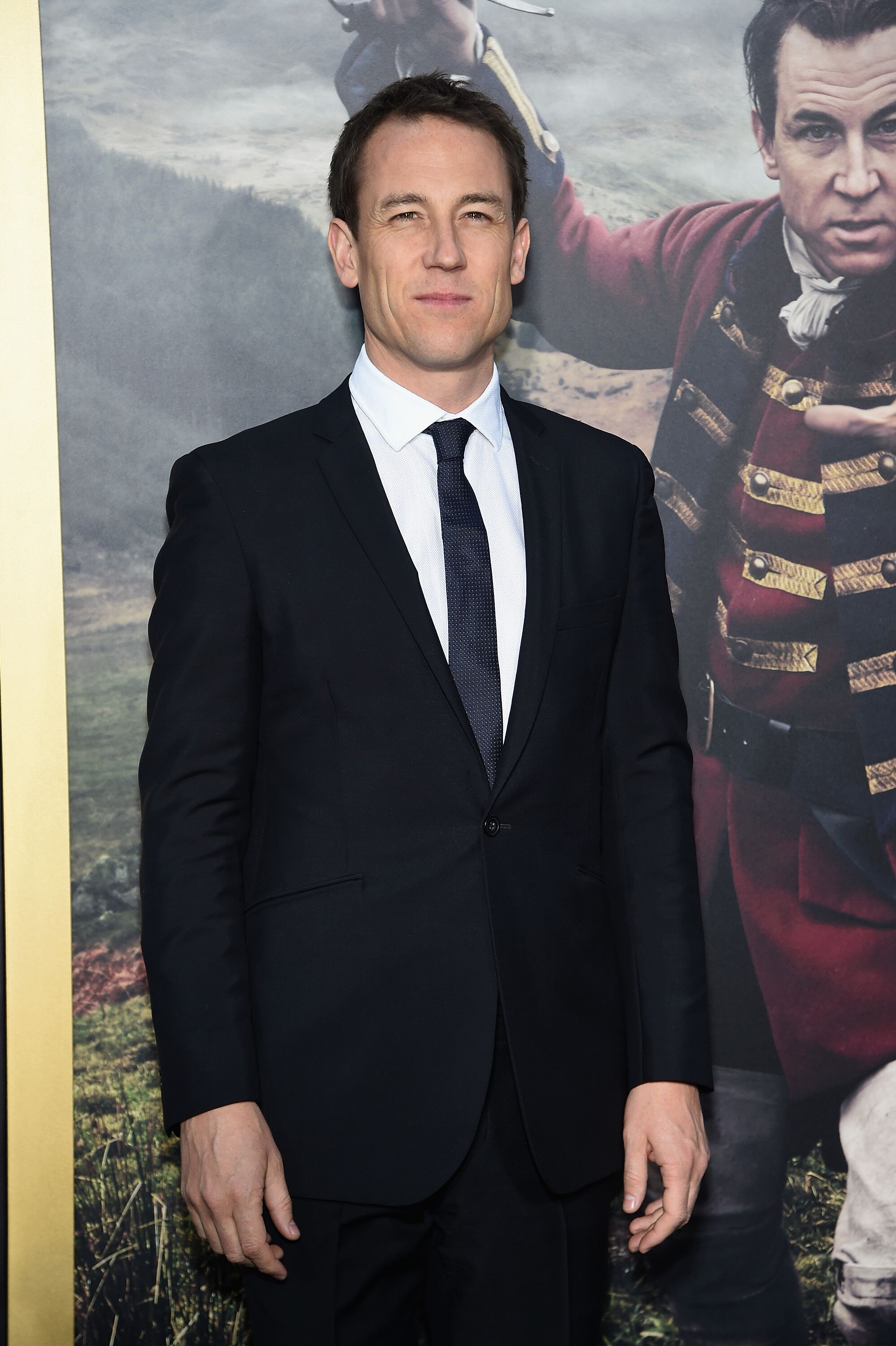 Replacing Matt Smith in the role of the Duke of Edinburgh is not easy as well. But Tobias has pretty high chances to succeed as fans already admire the actor for his previous TV series roles. He was Brutus in HBO's Rome, then he gained popularity as Edmure Tully in Game of Thrones, and you might have seen his duo characters in Outlander.
Thanks everyone for the brill questions, apparently we even trended, yikes! Enjoy the second half of the season. pic.twitter.com/dkRD3Vgm0u

— Tobias Menzies (@TobiasMenzies) March 13, 2015
Tobias is extremely private about his personal life. The only relationship the press knows about is the pretty mysterious one with actress Kristin Thomas. As is usually the case, the two met on set and it seems like both caught the love bug. But Kristin was married back then and she even had three children with her husband... so we're not sure if the affair really took place...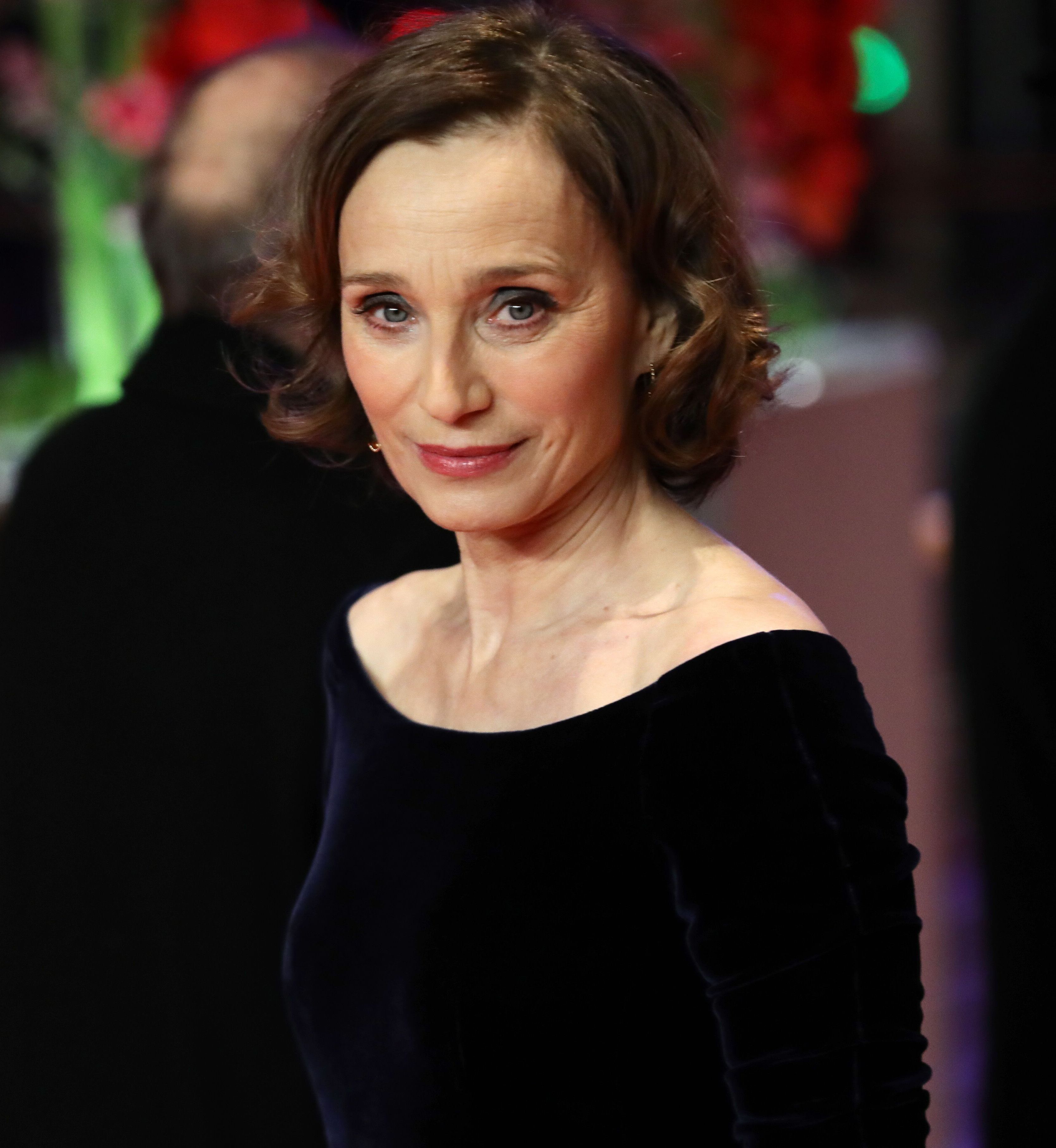 But it is true that not long after Kristin's break up with her husband, he cut ties with Tobias, too. We still have no idea what happened between them. 
Since then, Tobias strongly protects his personal life from the world. And fans can only hope that he and his beloved woman (whoever she is) are enjoying their safe haven outside of the public eye.
Josh O'Connor as Prince Charles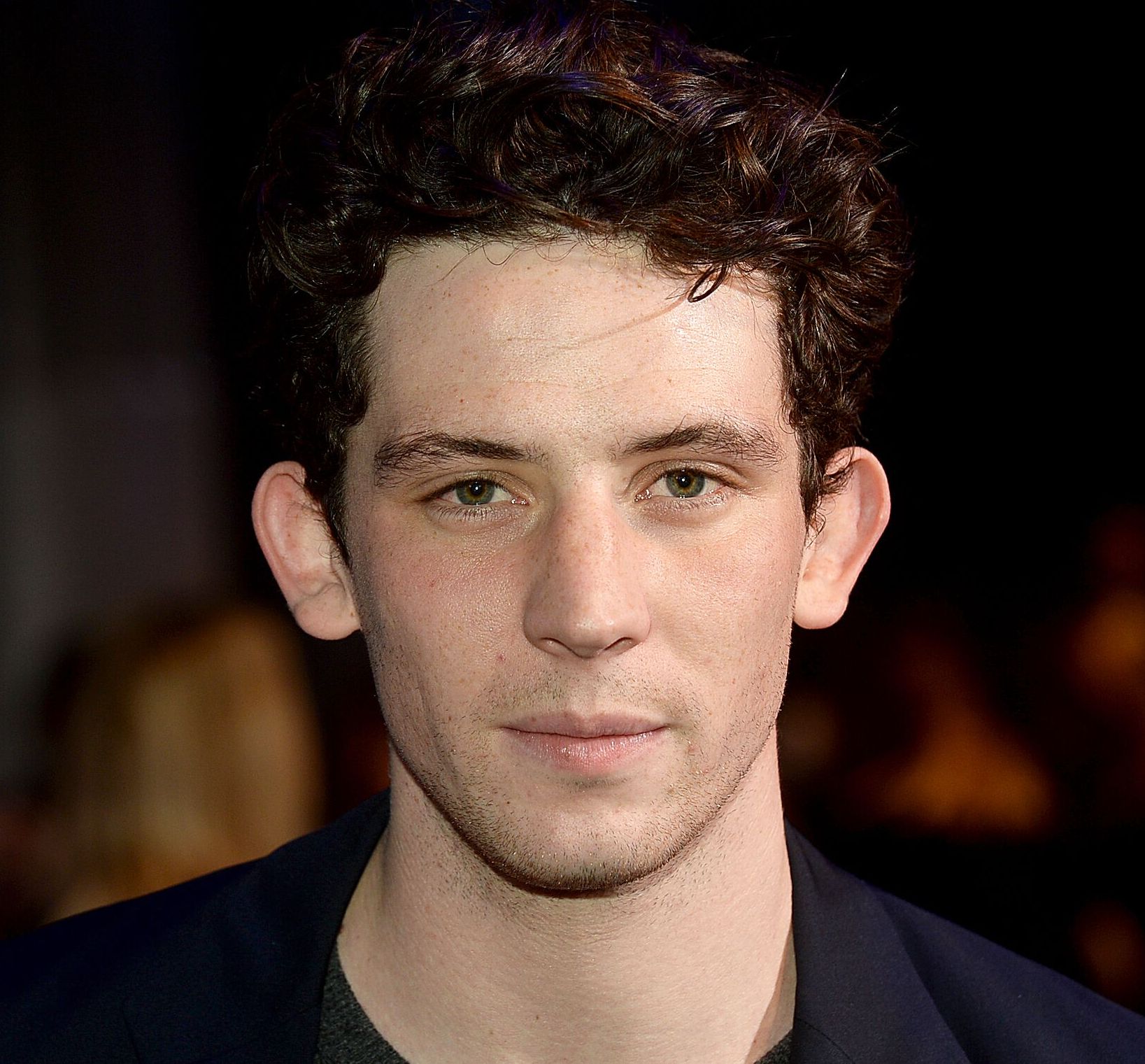 Already adored for his dramatic role in God's Own Country, Josh O'Connor seems to have reached a massive breakthrough thanks to the upcoming season of The Crown.
You might've noticed that Josh O`Connor and Prince Charles have a lot in common. For one, the actor was seriously bullied in childhood because of his ears and kids even called him Dumbo. But hey, who`s laughing now, especially when Netflix was happy to find that Josh has the exact ears they were looking for.
Delighted to be opening the @edfilmfest with our film @gocfilm #ukpremiere pic.twitter.com/v9ClDeaT7r

— Josh O'Connor (@JoshOConnor15) May 9, 2017
Josh prefers to keep his dating life private. But once, he shared a rather chilling story about his previous relationship with Interview magazine. Josh was playing a role in a very dark and horrifying movie Bridgend, alongside his then-girlfriend Hannah Murray.
According to the script, his character falls in love with a girl portrayed by Hannah. They both try to end their lives, but he survives while his girlfriend does not.
Poor Josh said he was scared at the premiere because everything he had seen on the screen looked so realistic. Despite the really creepy movie topic, at the end of the screening, everyone gave it a standing ovation.
Well, everyone except for Lars von Trier, the controversial arthouse director who adores gloomy and weird projects. But he later took Josh by the arm and said that the film touched his heart. So, it seems the stress Josh went through while filming was worth it.
Fans of The Crown are also waiting for the intense relationship drama between Prince Charles and Camilla. Show-runner Peter Morgan assured that their relationship will be one of the central focuses of season 3.
He also spilled some beans on the love triangle between Prince Charles, Princess Diana, and Camilla. He said that most people always assume Charles cheated on Diana with Camilla but according to Morgan: "It's absolutely the wrong way round."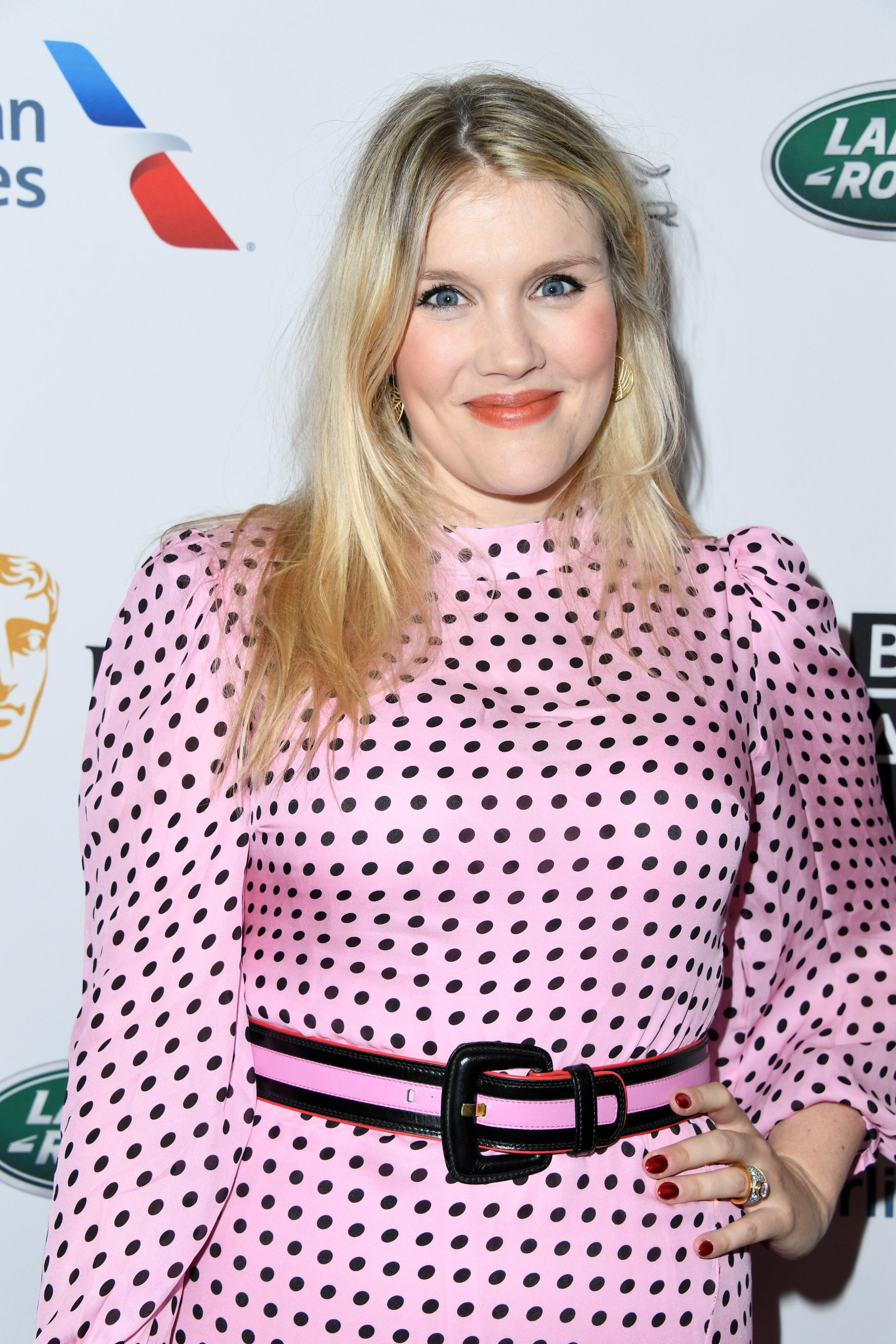 So, what we are going to see is how Prince Charles was deeply in love with Camilla but then got forced to marry Diana. Are you ready for that?
Camilla will be portrayed by the beautiful Emerald Fennell and Princess Diana will be played by Emma Corrin. But we'll have to be a little patient when it comes to Diana because she'll only appear in season 4.
Jason Watkins as Prime Minister Harold Wilson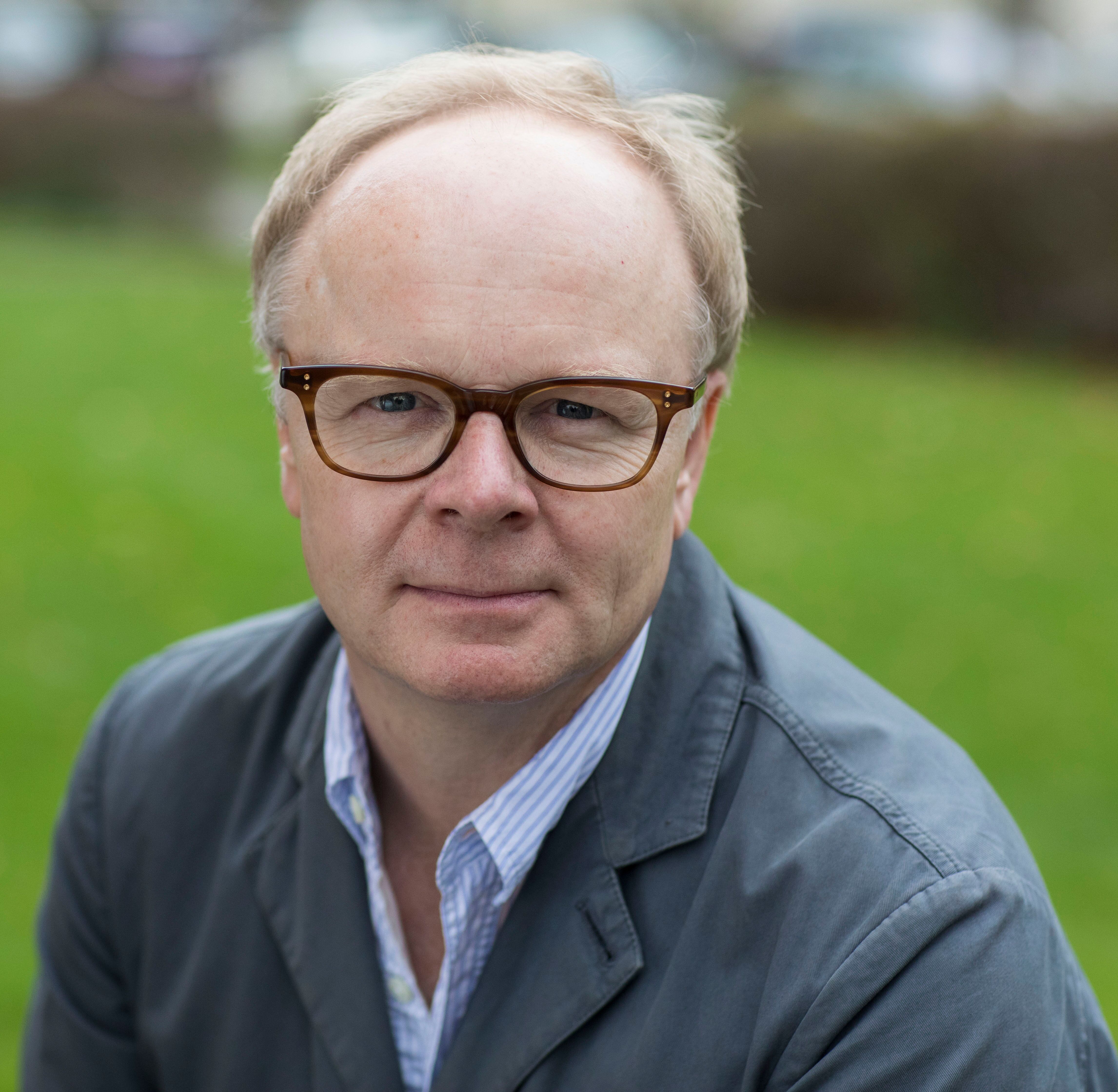 Royals won't be the only ones appearing in season 3. Jason Watkins is taking the risk to portray Prime Minister Harold Wilson - a controversial and complex personality that helped usher the Royal Family into a modern age. Will Watkins сope with the task? Yes. And his personal story will help you see that.
Watkins was already a married man when he met his then dresser, Clara. He immediately found her "incredibly attractive, witty and funny."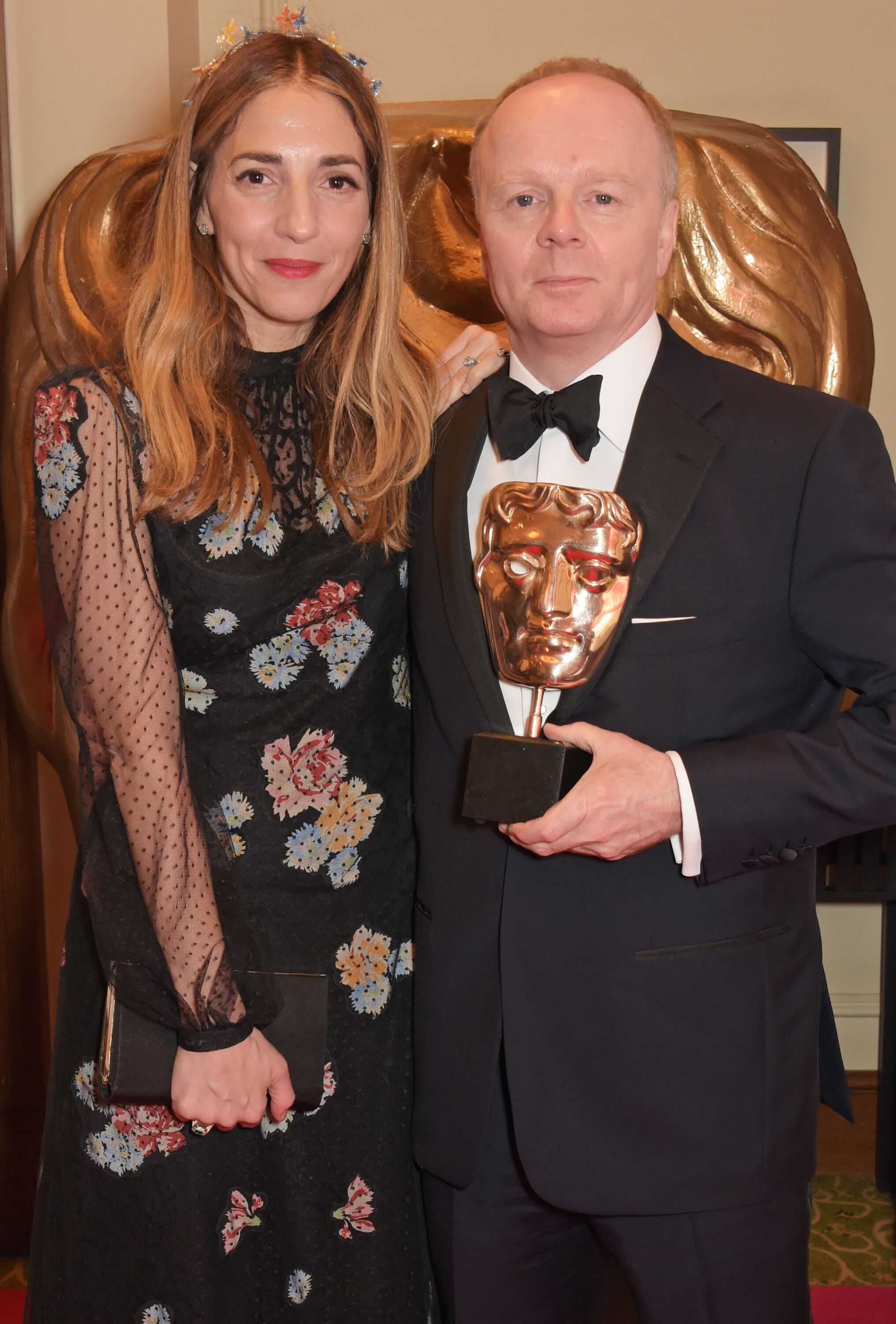 For some time, he was torn between the two women and he feels ashamed about that now. According to the actor, he treated both women badly. But eventually, he made his choice which he doesn't seem to have any regrets about. Clara and Jason had three children together but a couple of years ago they tragically lost their daughter Maude because of sepsis.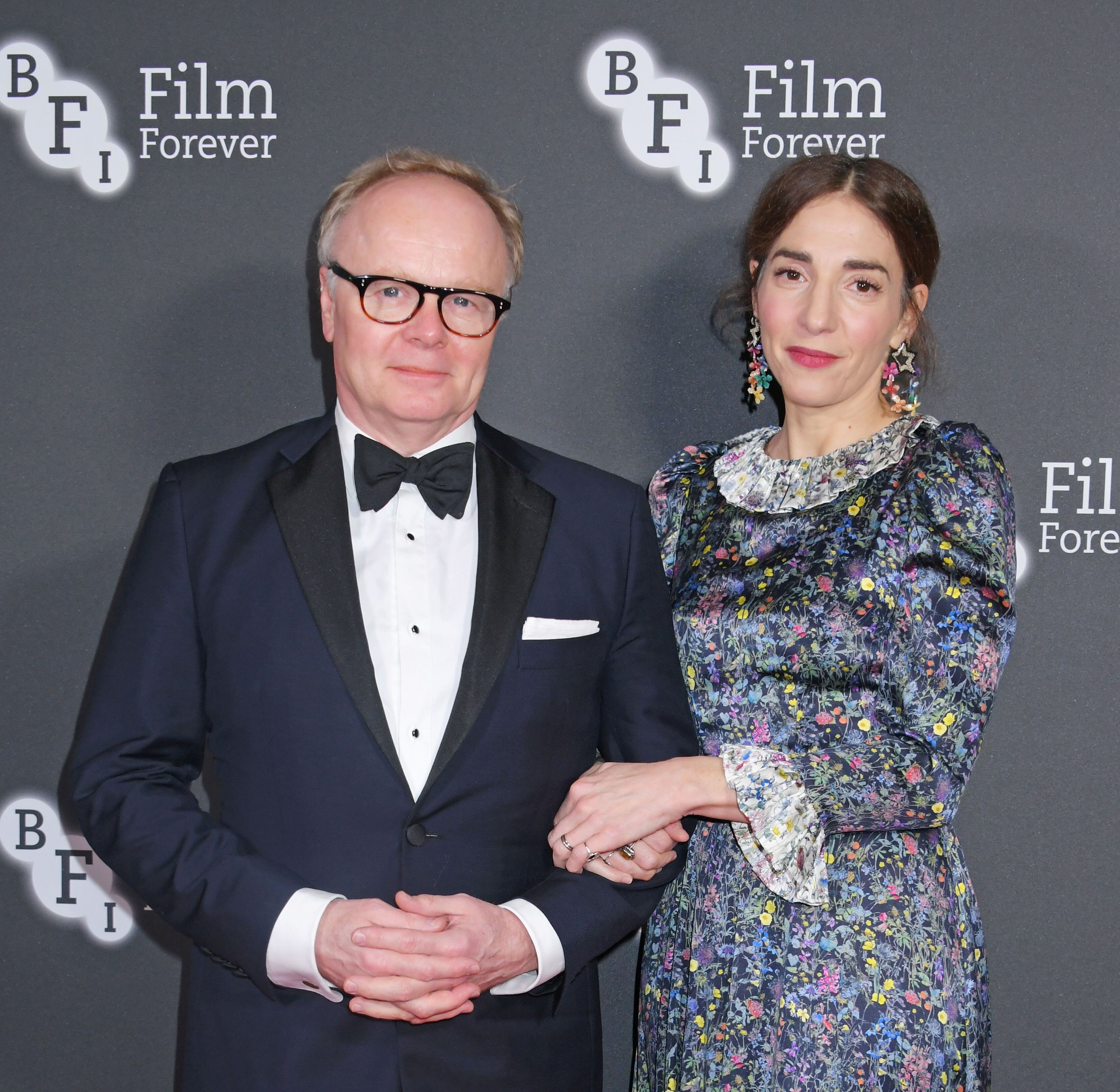 Jason has a tattoo on his left forearm which spells out Maude's name and his wife has the same tattoo on her right arm. Their tattoos are done in such a way that when Jason and Clara hold hands, it feels like Maud is right there with them.
Losing Maude changed everything for the couple. You might think that after such a loss, work seems trivial.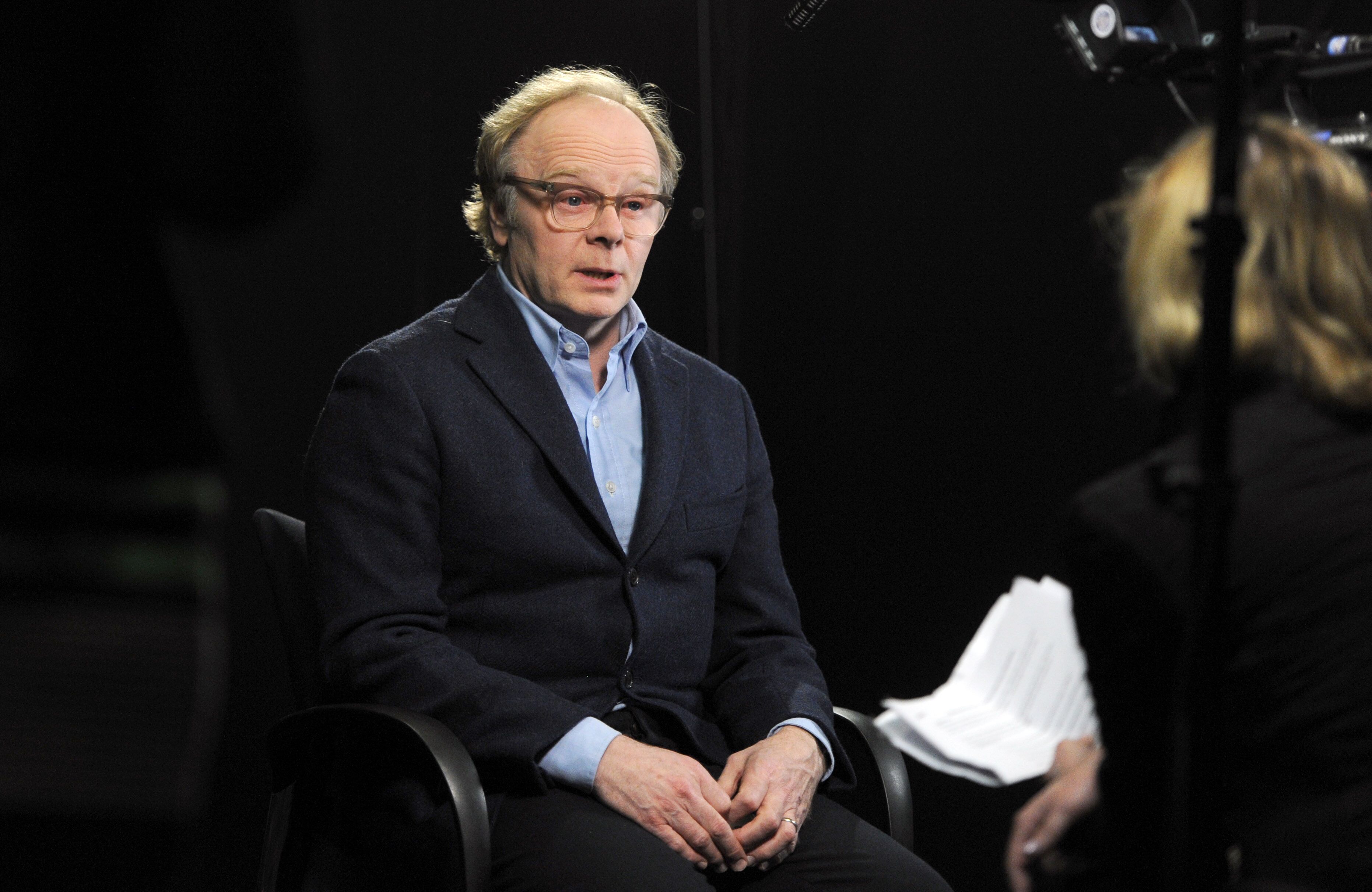 But Jason chose to look at it differently - the actor feels that whatever he does, he is going to really make it count. And that's exactly what he does - he won a Bafta for the ITV drama, The Lost Honour of Christopher Jefferies, and he dedicated the award to Maude. And now he is ready to get the maximum out of his role in the cast of The Crown.
Gillian Anderson as Prime Minister Margaret Thatcher
Another Prime Minister will join the cast but only later on. It will be the infamous and controversial Prime Minister Margaret Thatcher. And the woman to portray her will be no other than The X Files star Gillian Anderson.
It didn't come as a big surprise for the fans when we found out that Anderson will be part of The Crown.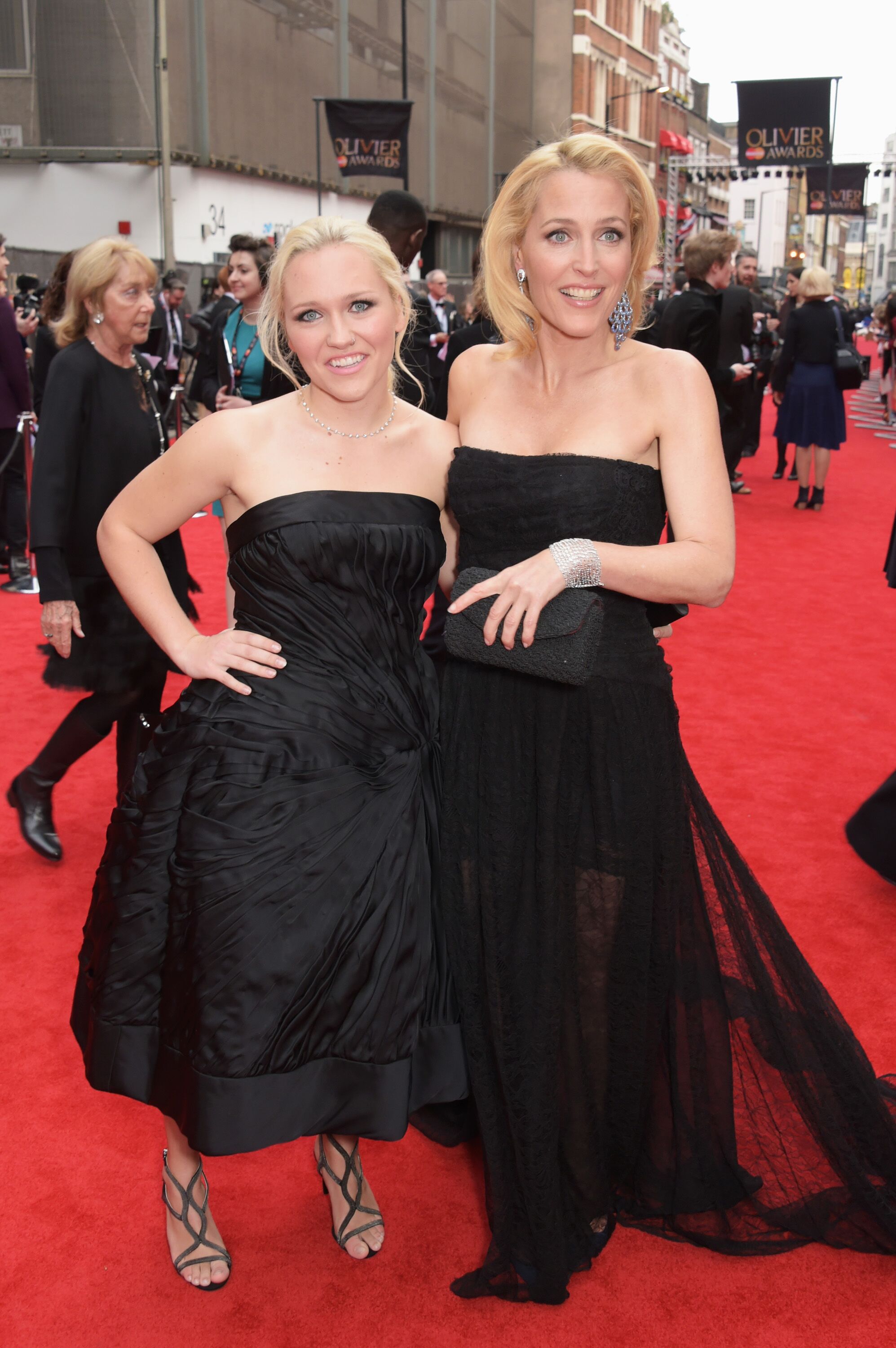 After all, the actress has been in a relationship with The Crown writer Peter Morgan since 2016. We're actually surprised that she did not appear earlier in the show!
Apparently, Anderson herself finds her relationship with a man from her industry very satisfying. In her interview with the Times, she revealed that she is "constantly grateful for the symbiosis because she hasn't had that experience before."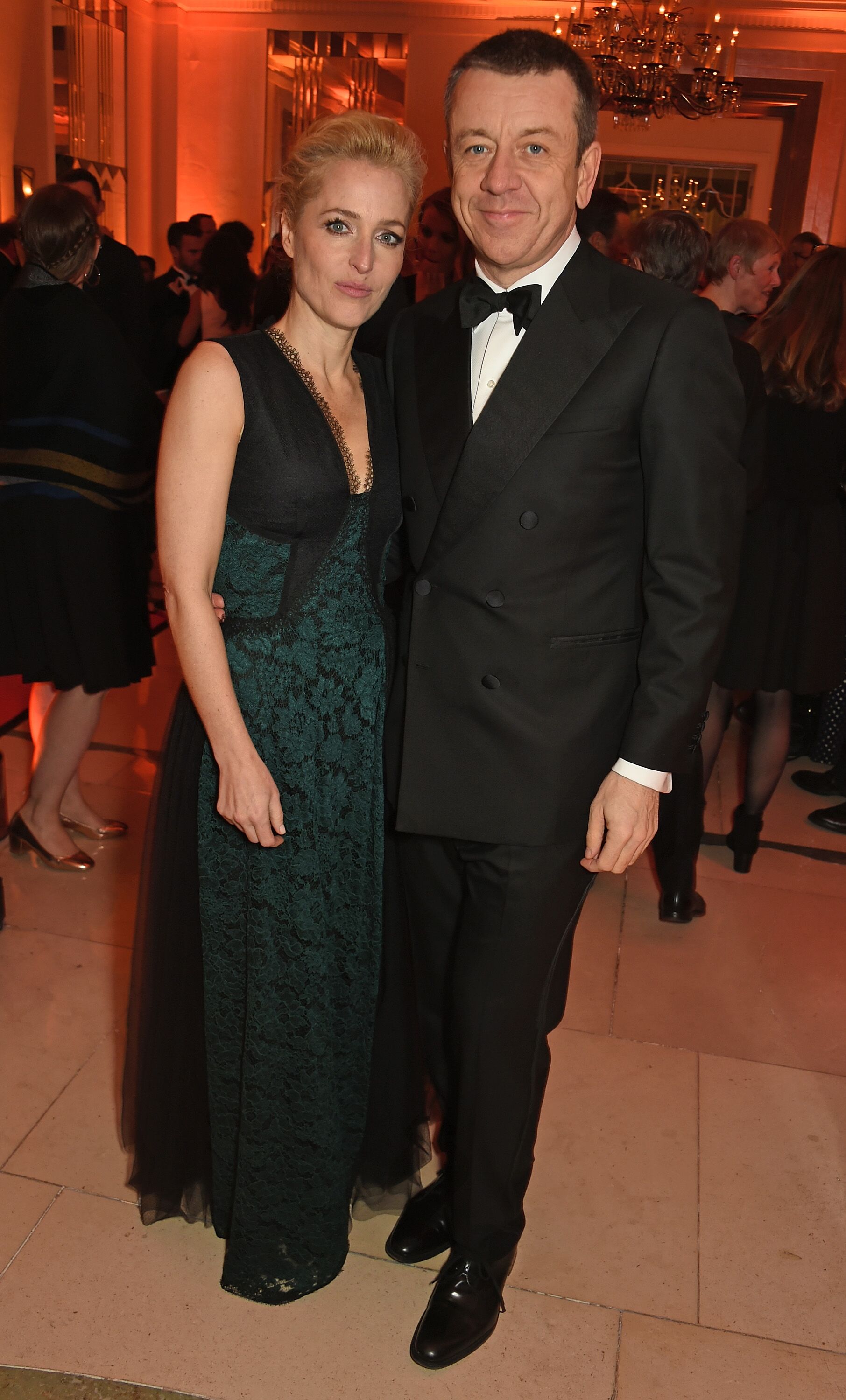 Anderson was married twice before she met Morgan. The first time, with an art director assistant Clyde Klotz and the second time with a documentary filmmaker Julian Ozanne. Both marriages didn't work, but they led her to Morgan eventually. For the fans, a romance between Gillian and Peter is satisfying as we can now watch Anderson on The Crown. Are you also excited about it?
Charles Dance as Louis Mountbatten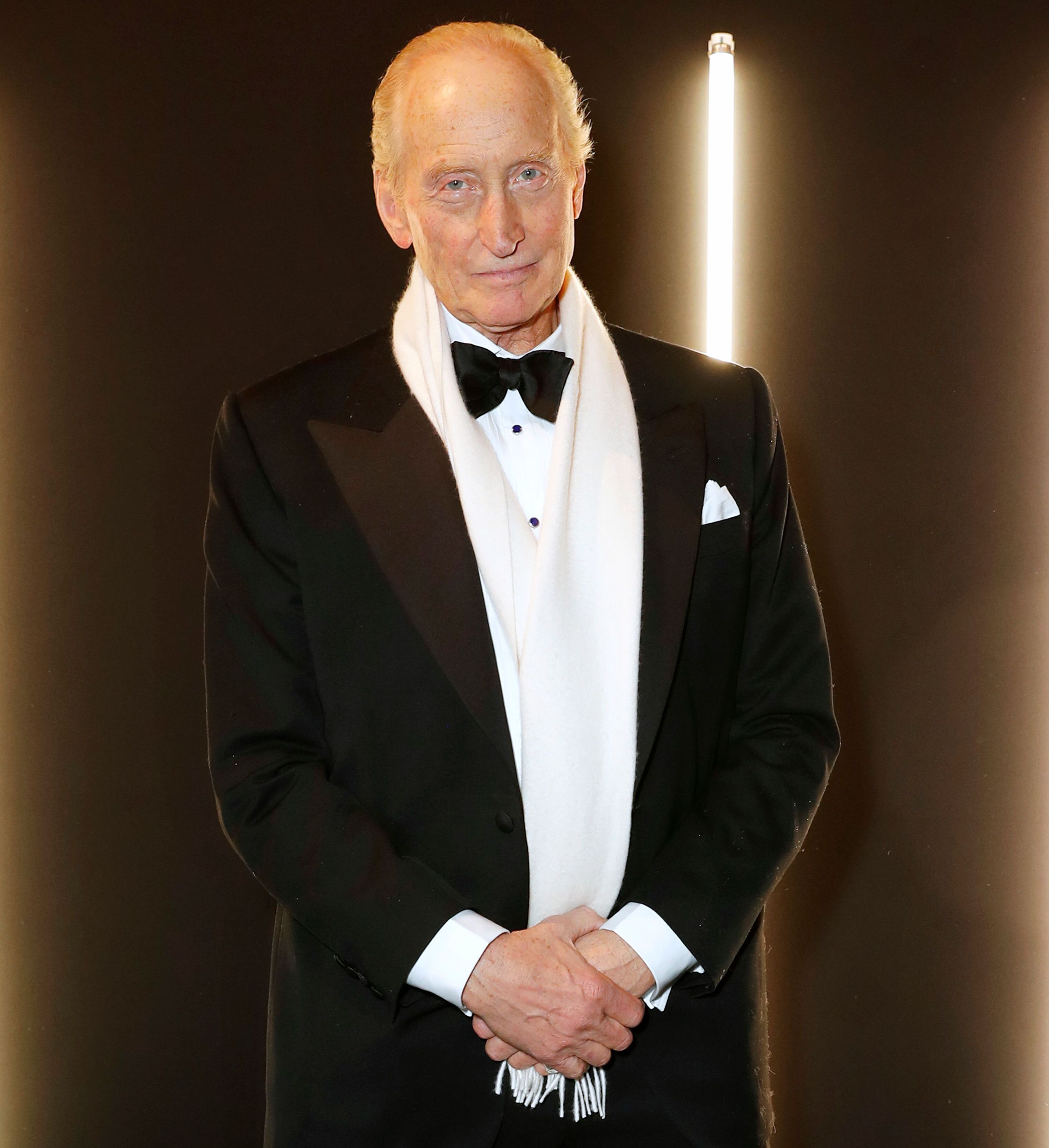 When you watch Dance in his royal roles, it feels so natural that it makes you think that he actually has royal blood! For example, do you remember how convincing he was as Tywin Lannister? So we have no doubts that he will be perfect for the role of Louis Mountbatten.
As we know from the first seasons, Prince Charles was closest to his grand-uncle and shared the most details about his life with him.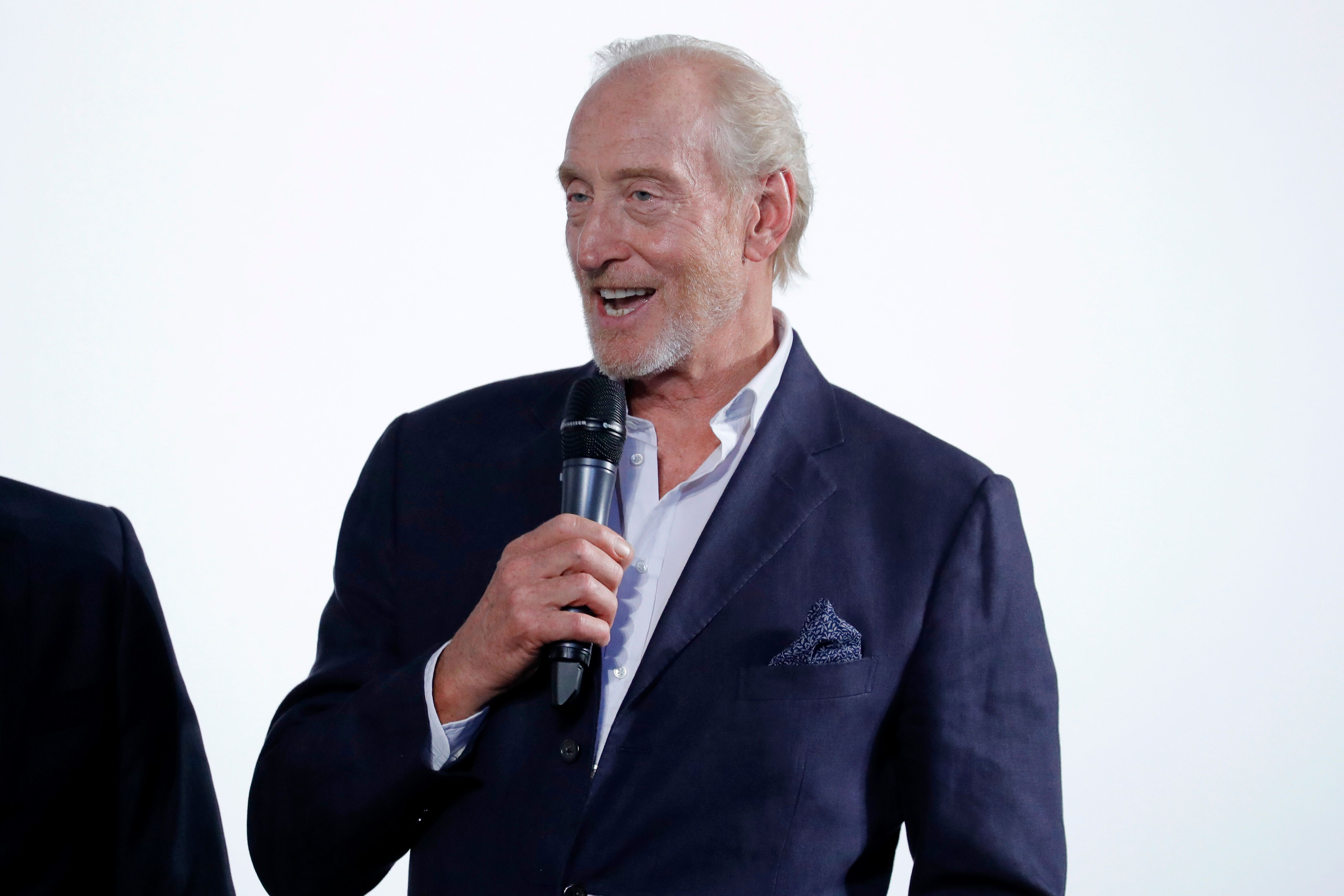 So it is rather exciting to see how Dance will continue to portray his nephew's wise adviser, especially Louis Mountbatten`s point of view on Charles' relationship with Camilla.
But what do we know about the actor`s personal life? After 34 years of family life with Joanna Haythorn, Dance decided to get divorced. Seems like it was a needed step for both of them, as not so long after Dance got engaged again.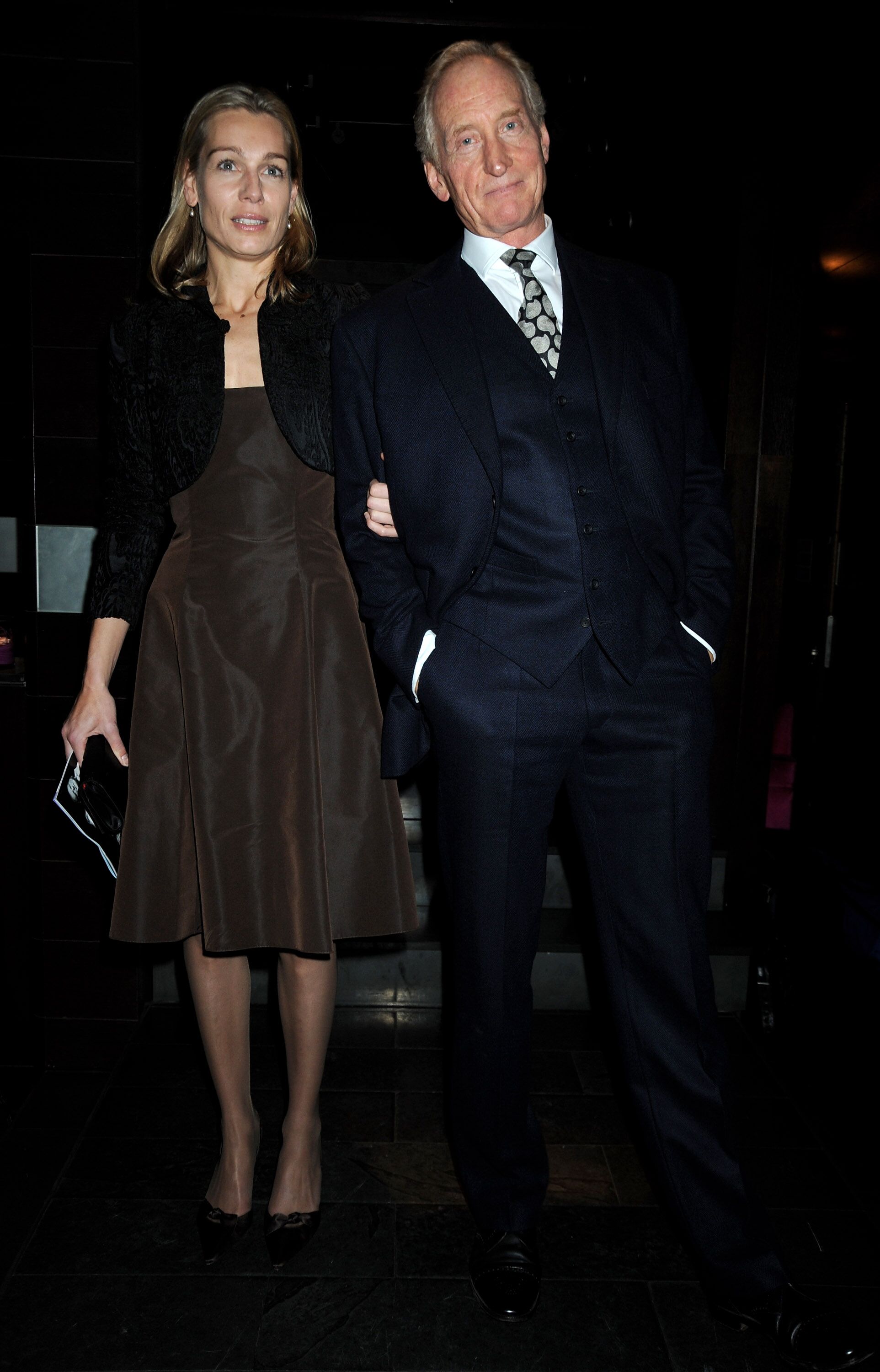 He fell in love with sculptor, Eleanor Boorman. They gave a birth to a daughter Rose but Dance and Boorman split just months after the birth of their baby.
The two remain friends and take care of the baby but there is no romance. These days, at 73 Charles is more focused on his roles rather than relationships, which means that fans will have more opportunities to see Dance in the upcoming shows.
Erin Doherty as Princess Anne
Princess Anne, played by Erin Doherty. pic.twitter.com/HexfXXTKWp

— The Crown (@TheCrownNetflix) October 25, 2019
It takes no less than 90 minutes to recreate Princess Anne's trademark hairstyle, says Erin Doherty. The actress is super excited about her part in The Crown, as it is basically her first major TV role. Previously, Erin only appeared in an episode of Call the Midwife and played a small part in the recent BBC adaptation of Les Miserables.
In case you didn't know, Princess Anne is the only daughter of Queen Elizabeth II and Prince Philip.
During the period presented in season 3, Anna starts dating Andrew Parker Bowles, who goes on to become the first husband of Camilla Shand. So here is where the main drama will apparently take place.
It is practically a mystery what is going on with the 27-year old actress off set but with her recent breakthrough role, there's no doubt that fans will be able to get to know a lot more about Erin.
Helena Bonham Carter as Princess Margaret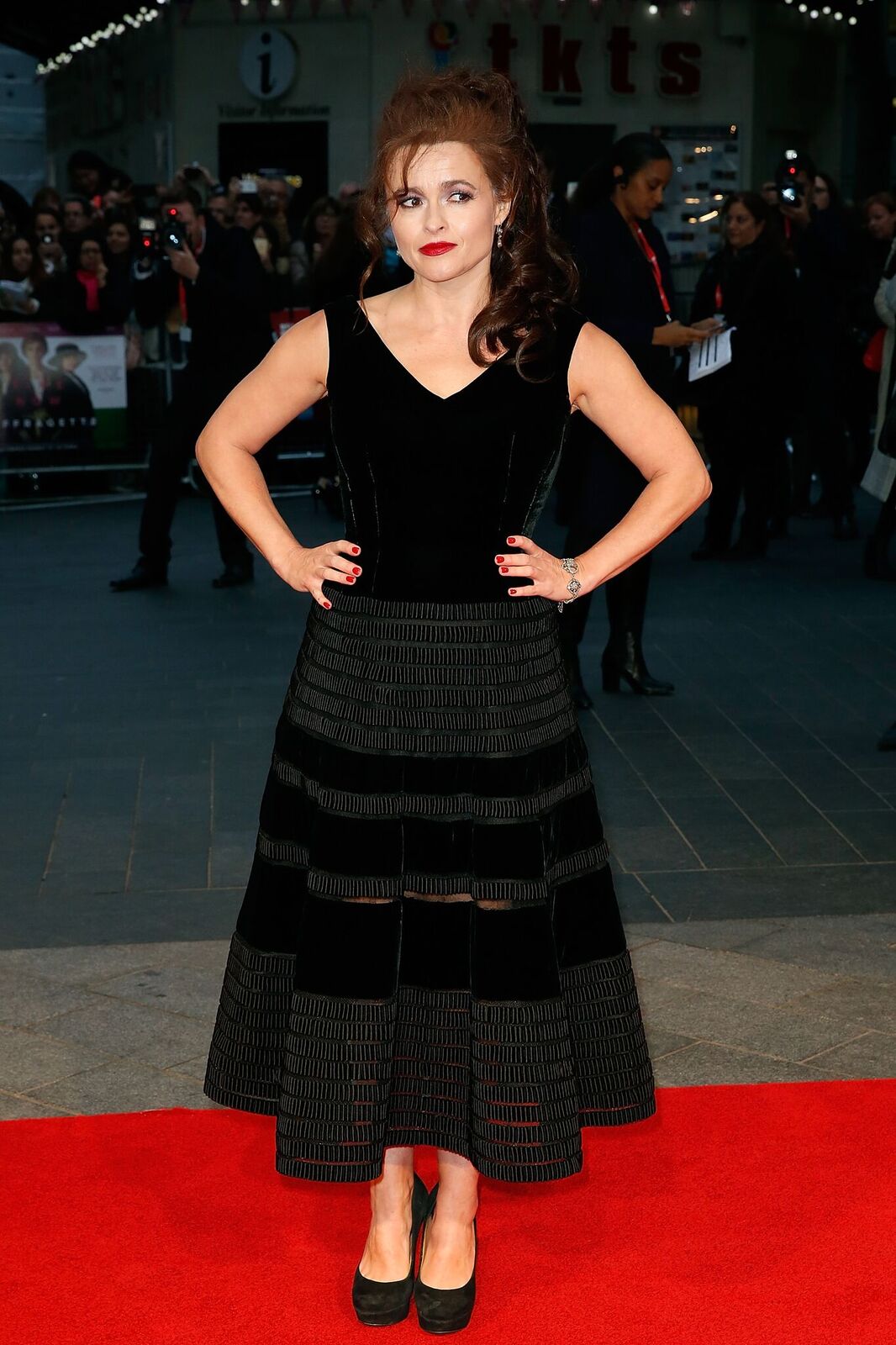 It is no secret, and the trailer only confirms that the relationship between sisters Elizabeth and Margaret will remain central to the show. And with such magnificent actresses in one shot, it must be incredible... and probably hilarious as well. Both actresses are well known for their explicit sense of humor.
By the way, Princess Margaret seems to have a sense of fun as well.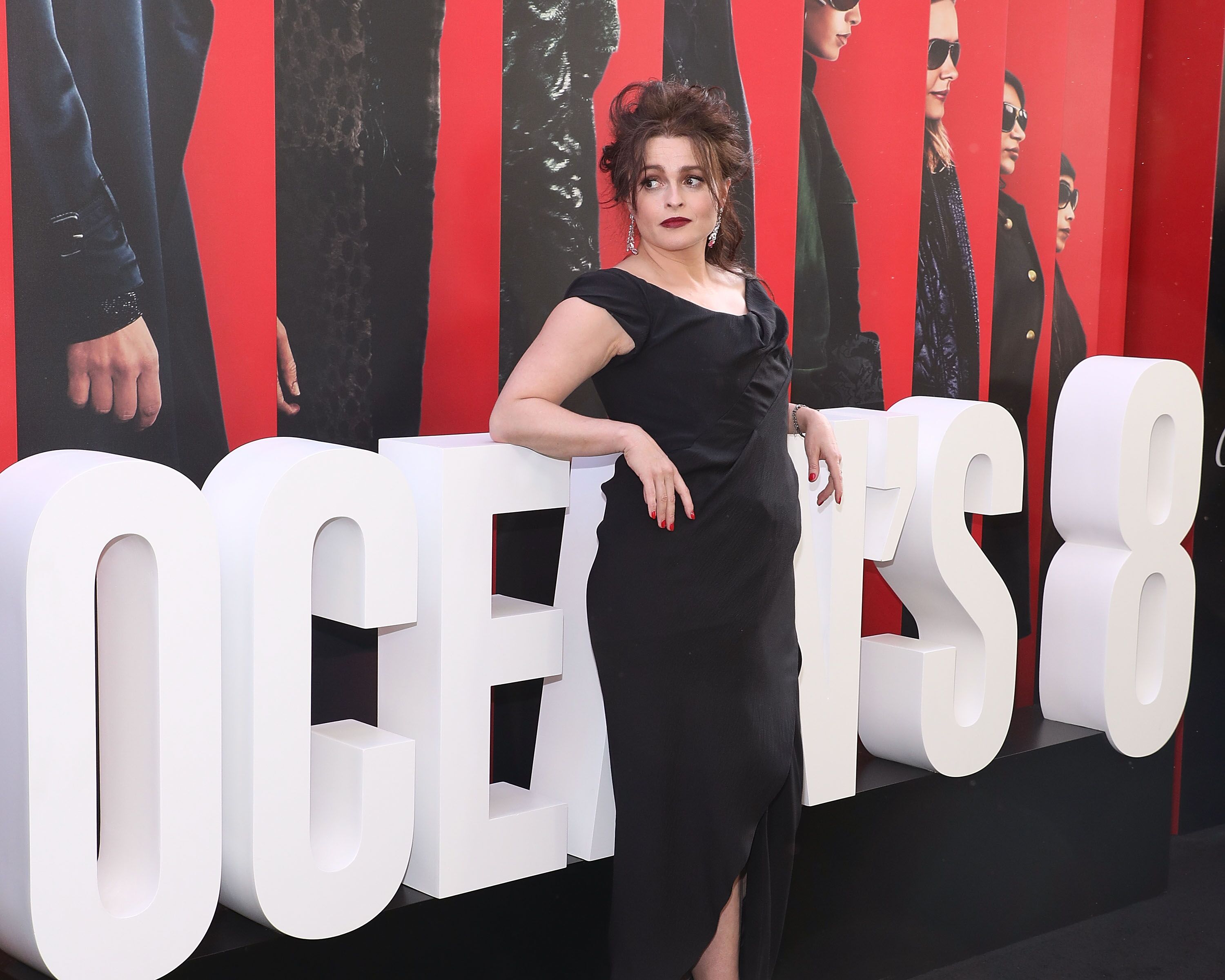 When Bonham Carter had the chance to meet the Princess in person, she told Helena in a cold manner: "You are getting better, aren't you?" It was probably in reference to Helena`s acting skills... but the actress got pretty shaken by that comment.
Today Bonham Carter is in love once again. And she shares that it is "a bit of unexpected magic" in her life.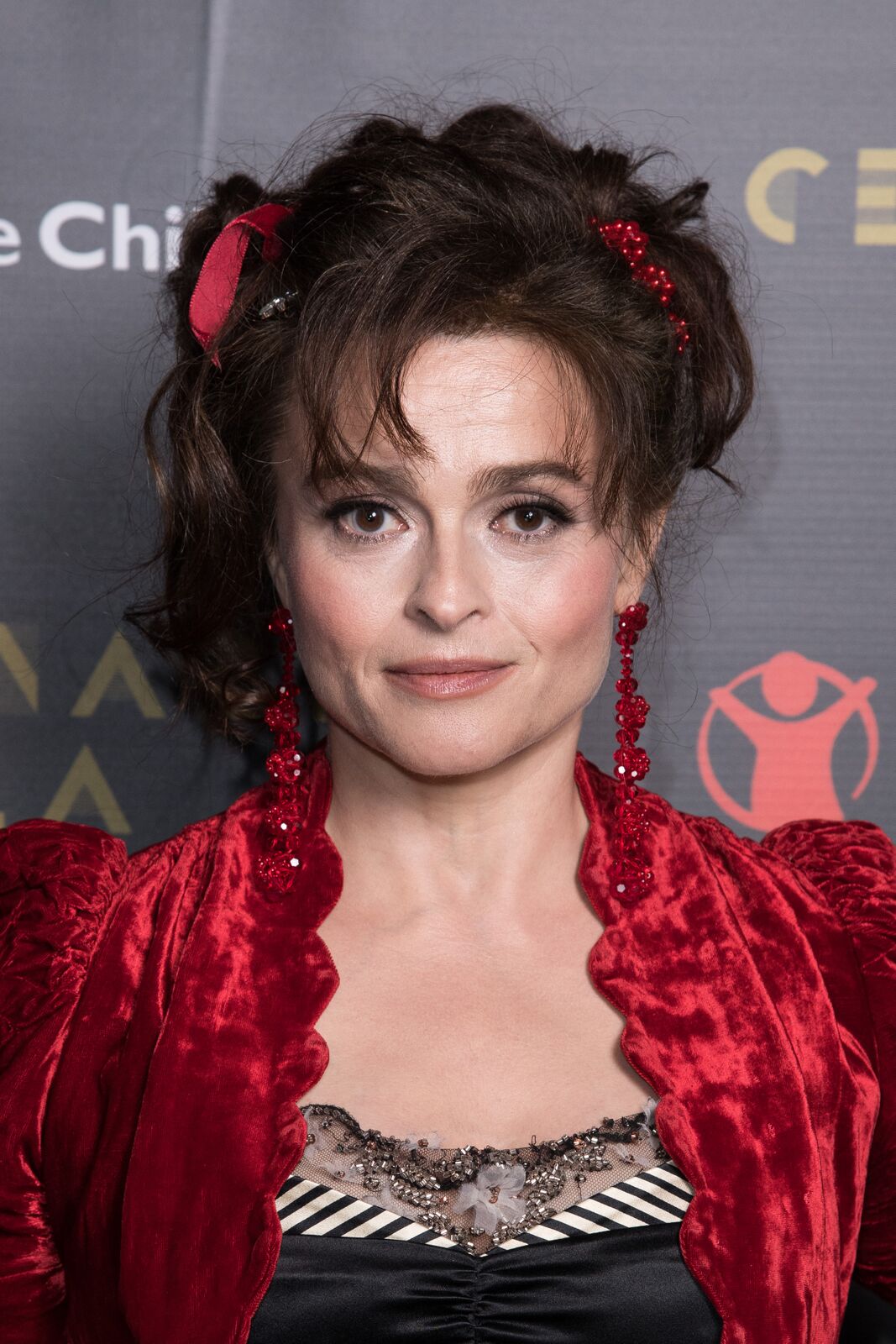 It is the first time she's so happy following the horrible split from Tim Burton. After 13 years of marriage with the famous director, Helena felt broken but she did not let herself get stuck in that feeling.
"You break up, you grieve, you get bored of grieving, and then you finally move on," said Bonham Carter.
And so today, at 53 she is having a whirlpool romance with 32-year-old Norvegian writer Rye Dag Holmboe.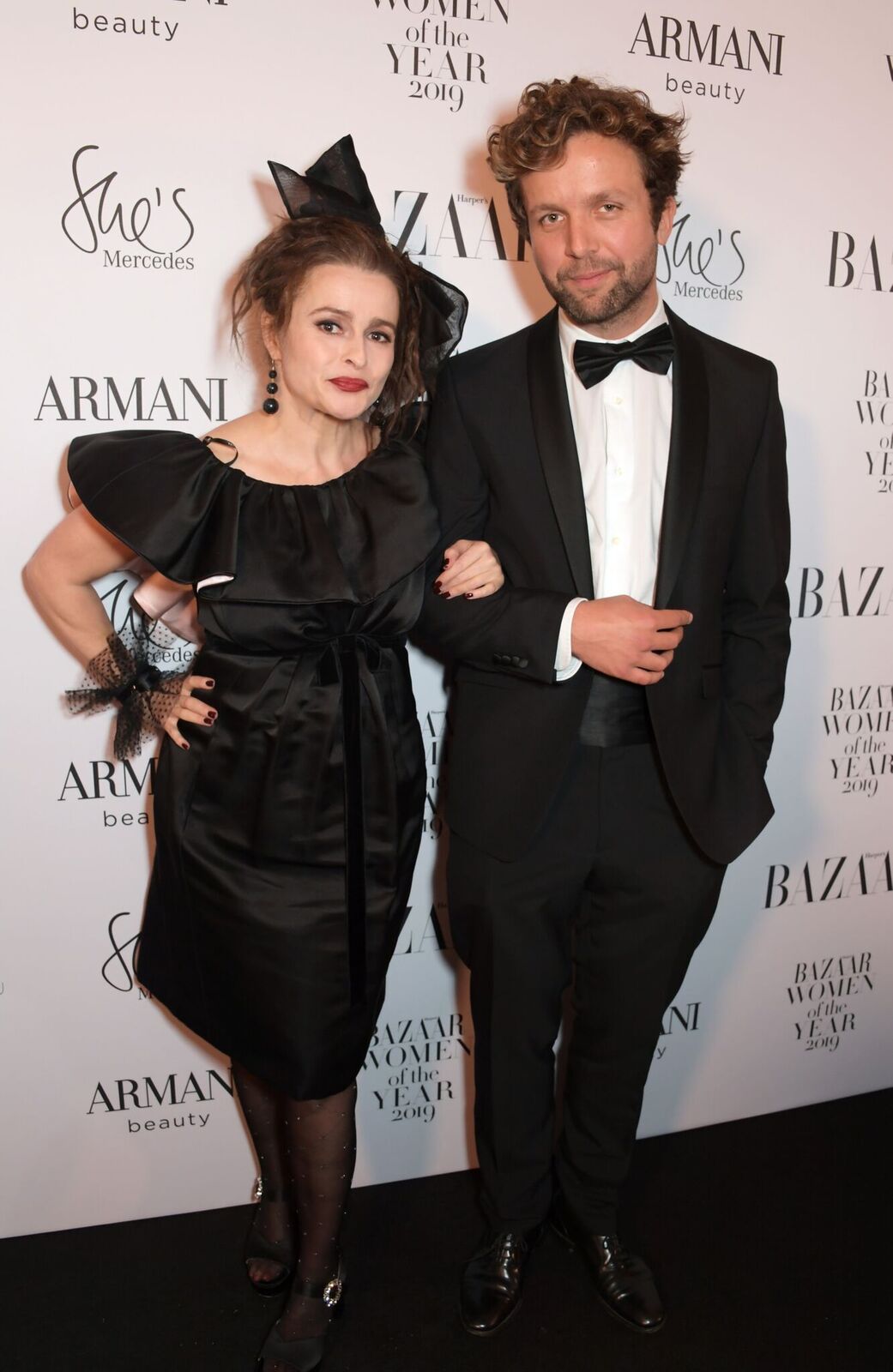 Looks like her love for young men is something she has in common with her character, Princess Margaret. We know that when the Princess was 44 and still married to Lord Snowdon, she began an affair with a gardener, who was 17 years younger than her. Thank God, Helena isn't a real princess (and she's not married) and the world won't judge her for dating younger men.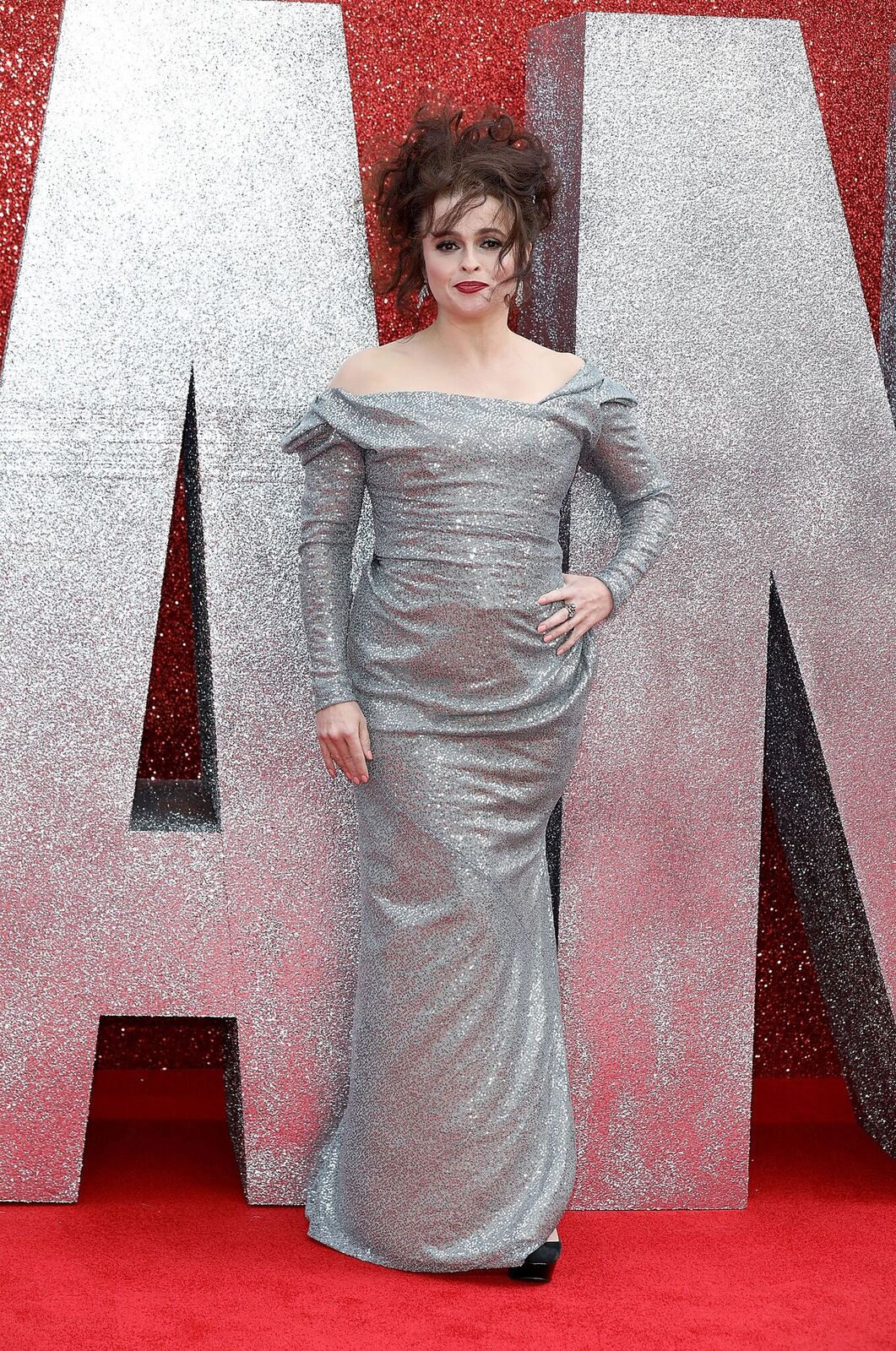 Carter reveals that her new boyfriend is "an old soul in a young body" so what more could she want? The two seem to be really happy and, as it popped up lately, share a "fur baby". It is a Tibetan terrier named Pablo. According to the actress,
"Mother and dog are doing very well."
Aren't you happy for them? See, we got you even more excited over the new season of The Crown!