Beloved Spouses of NCIS: LA Cast
It's just a four-letter word, but once you hear it - you already know exactly what we're talking about. NCIS has become a classic favorite for its viewers over the years. The series follows the exploits of the Los Angeles–based Office of Special Projects (OSP). However, when they're not onscreen, what is the drama and romance truly like in their real lives? Well, when they are not portraying our favorite characters, these actors and actresses are the stars of their own real-life romance stories, and we are so curious to know who they share their adventures with!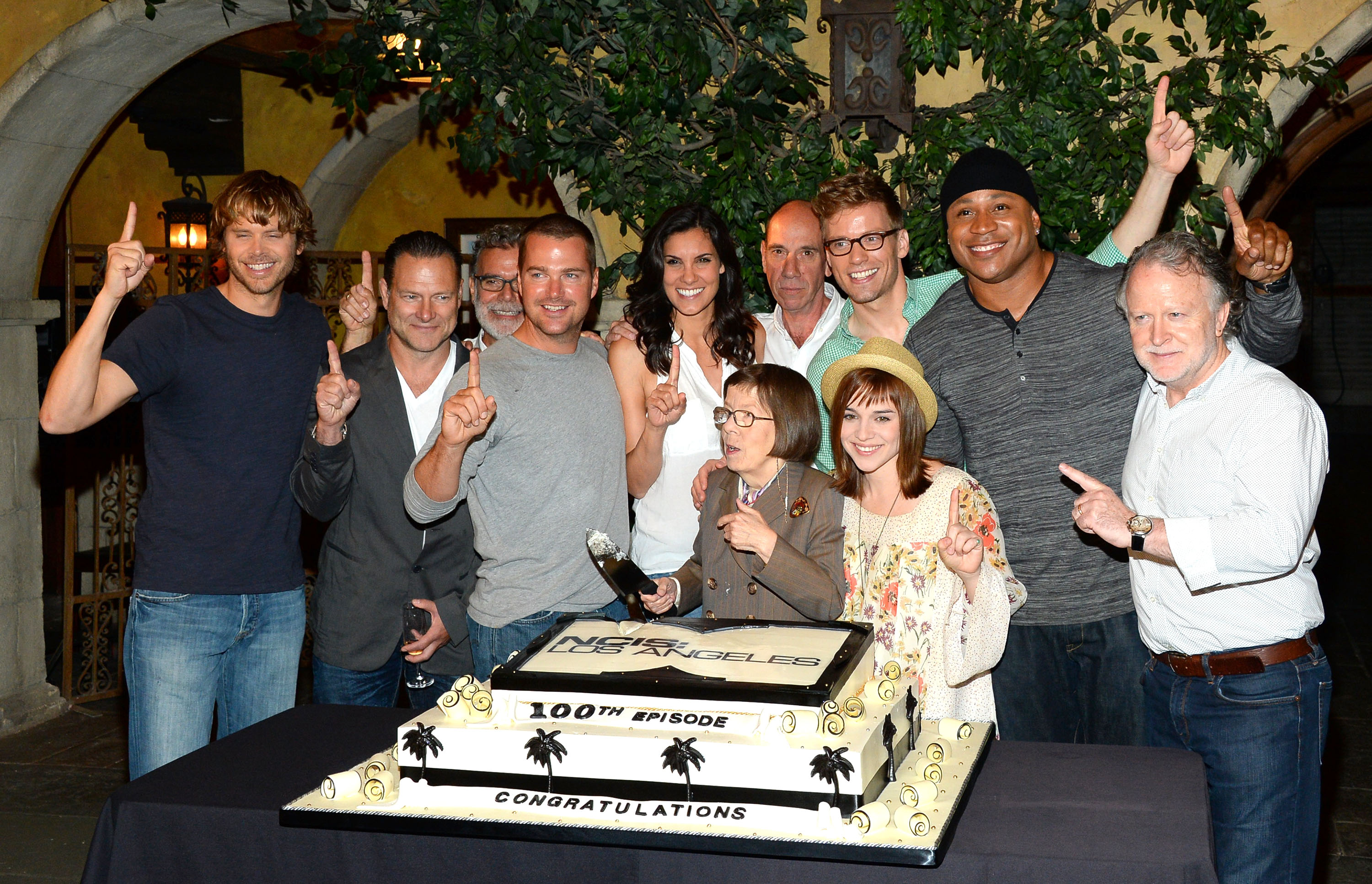 '
NCIS: Los Angeles
' follows legendary Special Agent G. Callen, as he leads his elite team to battle enemies both foreign and domestic under the watchful eye of Operational Manager Henrietta "Hetty" Lange. The team is comprised of Agent Kensi Blye, a hand-to-hand combat specialist, trained sniper, and forensic whiz, former Navy SEAL and G's partner Agent Sam Hanna, a technical analyst Eric Bartholomew Beale III, and the ranking team member Shay Mosley, the NCIS Executive Assistant Director for Pacific Operations (EAD-PAC).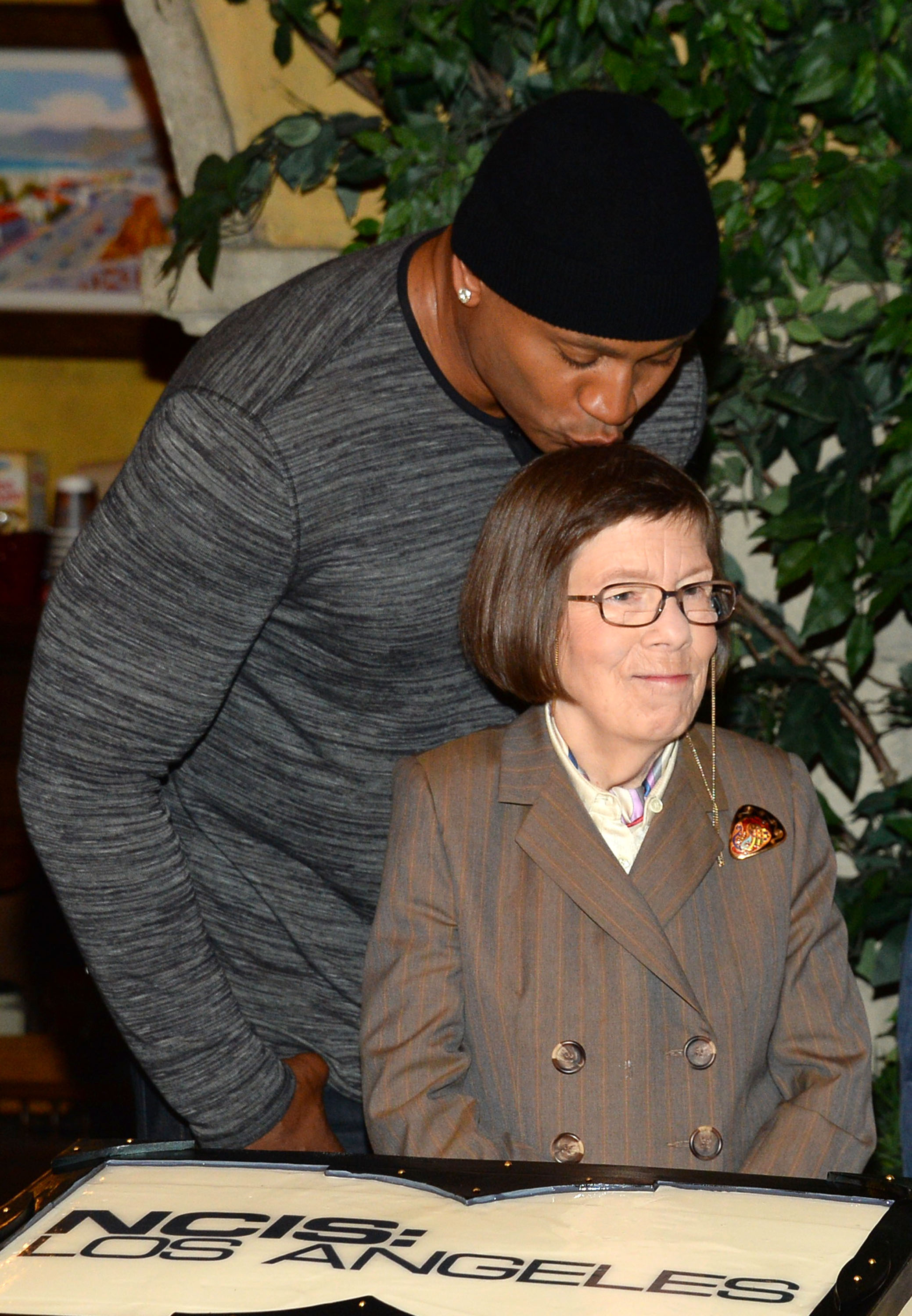 Over the course of the series, the team receives assistance from allies that include LAPD liaison officer Marty Deeks, Intelligence Analyst Nell Jones, and Operational Psychologist Nate Getz. The associates work alongside the NCIS Assistant Director, Owen Granger, a reserved agent and experienced administrator.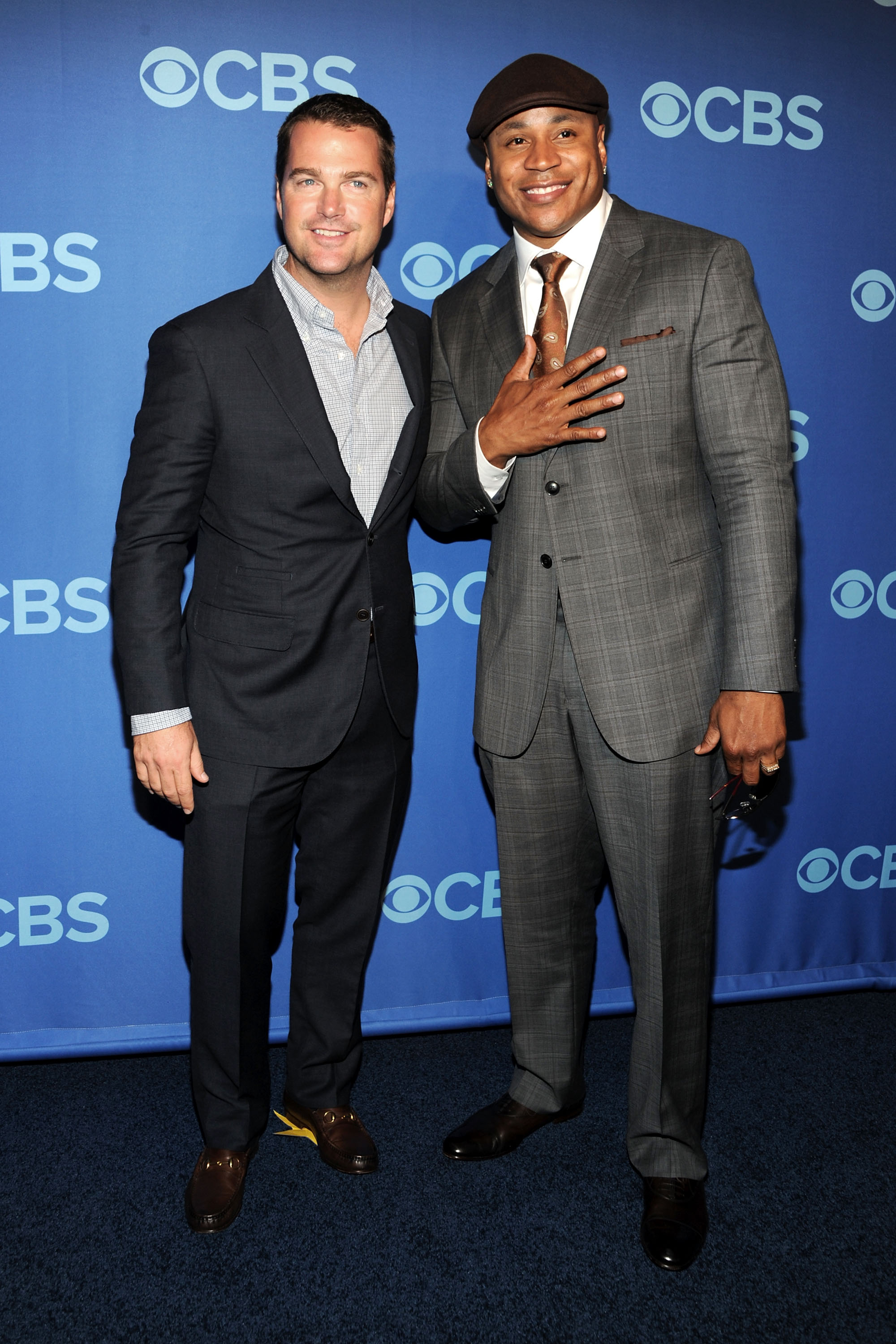 After watching this fantastic cast week after week for years, and the premiere of the eleventh season on September 29, 2019, we wanted to know more about the actors! After a day of working hard to bring us one of the best crime series out there, who do they go home to? How is their family life? Here's a little about the real-life spouses of the stars of 'NCIS: Los Angeles.'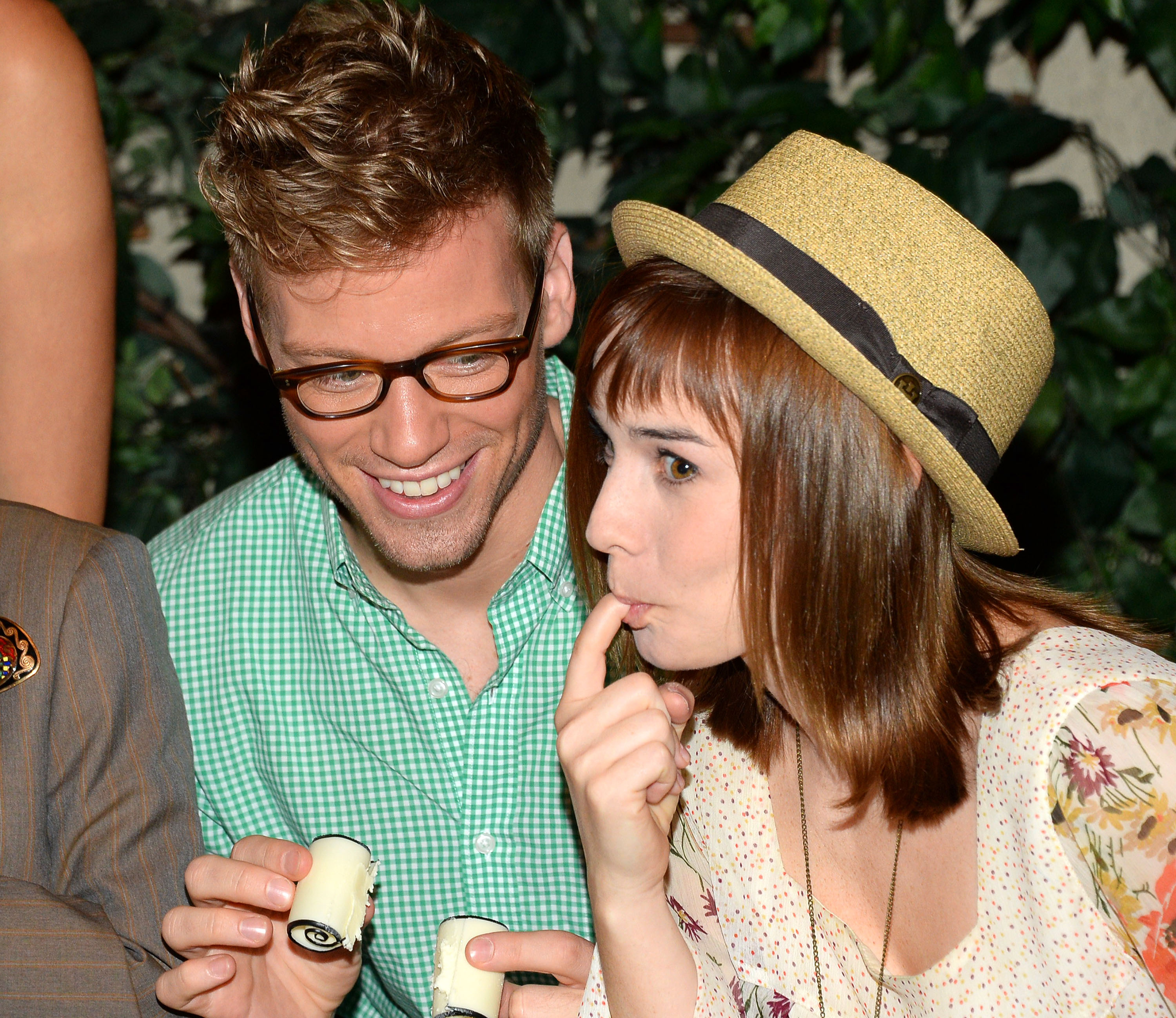 CHRIS O'DONNELL: SPECIAL AGENT G. CALLEN
The 49-year-old actor plays Special Agent G. Callen (AKA Grisha Alexandrovich Nikolaev) in the series and has been married to 46-year-old Caroline Fentress since 1997. They dated for three years before they married, but they met years earlier.
"I lived in the same building as her brother Andrew. She came to visit, and we had a little smooch. I knew there was something special about her from that moment, but we didn't see each other again for three years," O'Donnell said. "One night I was out with Andrew and said, 'What is that little sister of yours up to? Let's give her a call.' So we did, and she was like, 'Why are you calling me?' I didn't really know why, except that I had never forgotten her."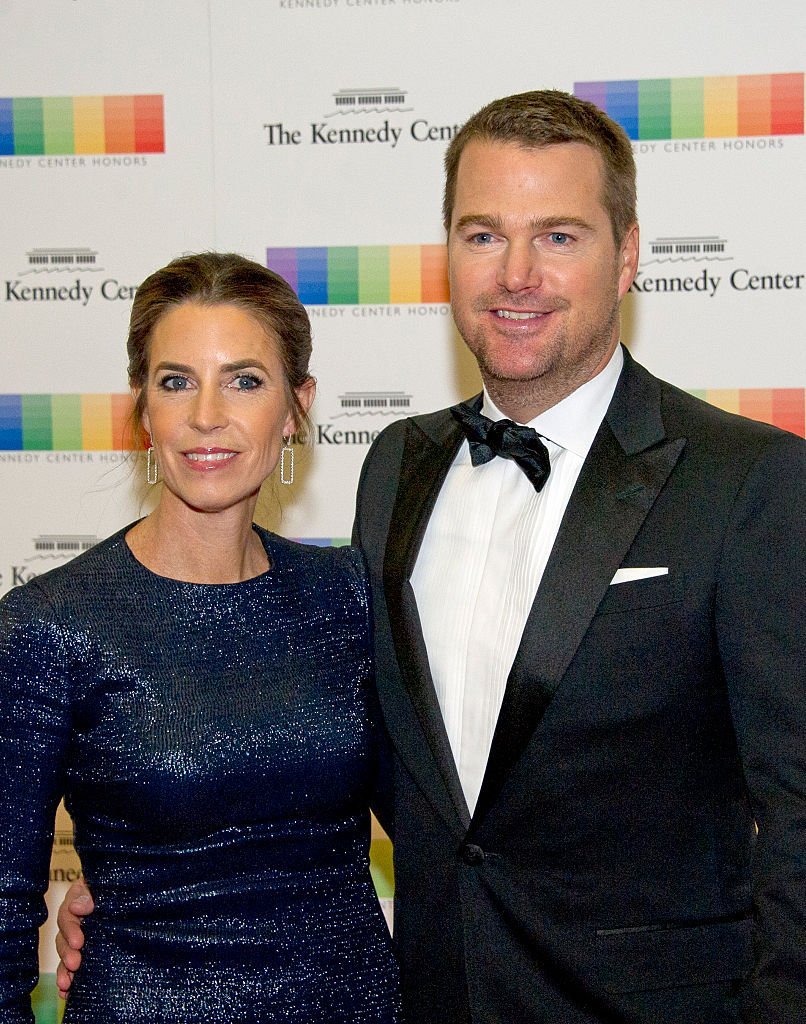 O'Donnel and Fentress have five children together, 20-year-old Lilly Ann, 18-year-old Christopher, 16-year-old Charles, 13-year-old Finley, and Maeve, who is 11-years-old. The 'Batman & Robin' star keeps a low profile and is rarely seen in public with his family. The actor once shared that there came the point in his career when he put on the brakes. He chose to focus on his wife and forming a family instead of the playboy lifestyle. The actor always wanted a traditional family life. Previously, O'Donnel featured in 'Scent of a Woman,' 'School Ties,' 'The Three Musketeers,' 'Circle of Friends,' 'Cookie's Fortune,' 'Vertical Limit,' 'Mad Love,' and  'Kinsey.'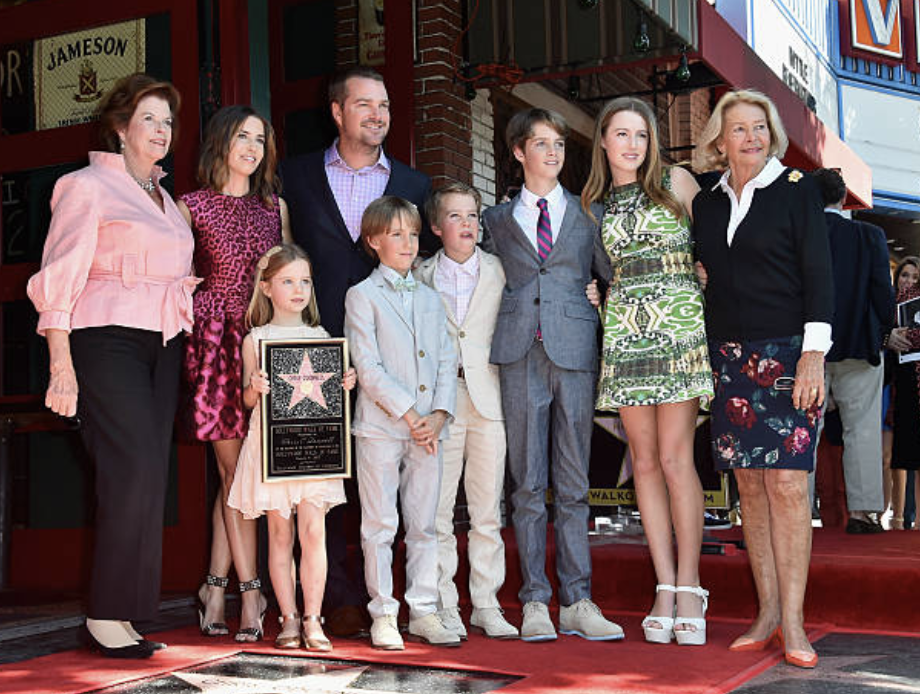 PETER CAMBOR
The 41-year-old actor played Operational Psychologist Nate Getz in the series until Season 8. Not one to make headlines about his romantic life, and while he has mentioned a girlfriend in the past, he never publicly revealed her identity. It is unknown if they are still dating or if he is seeing another person currently. He hasn't made any mention of a significant other since 2012.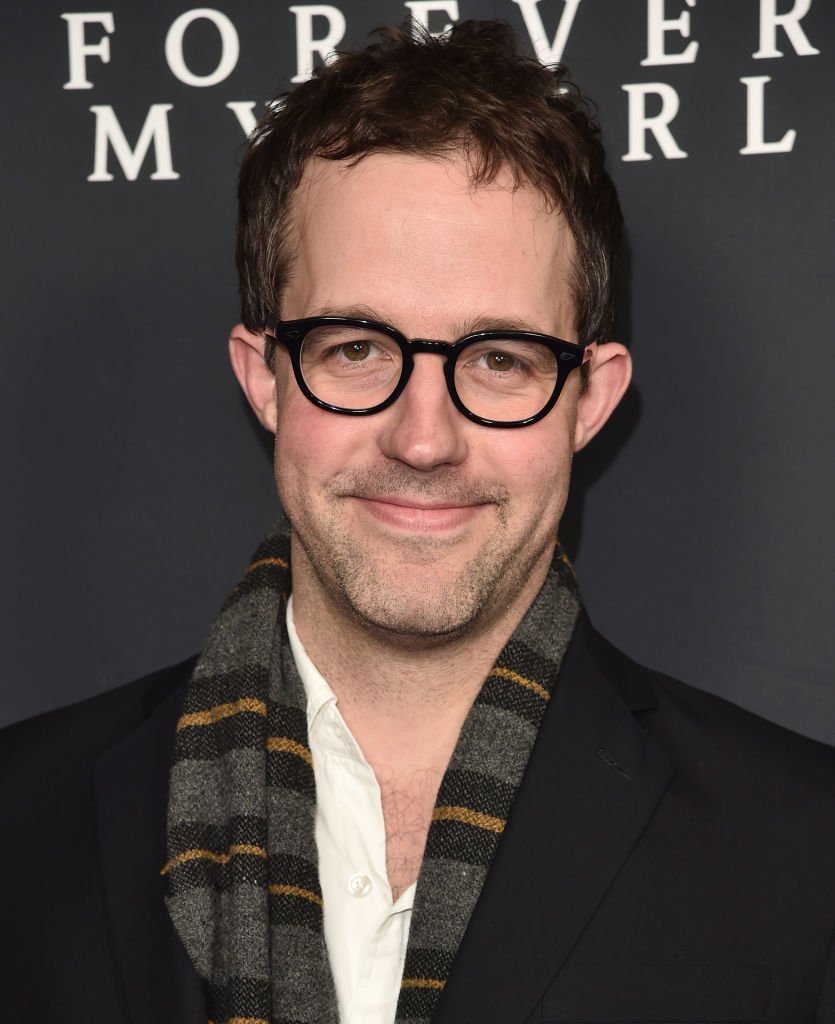 Cambor landed the lead as an expectant father on 'Notes from the Underbelly' after the show's creator saw his performance in a production of 'The Cherry Orchard,' opposite Annette Bening and Alfred Molina. Cambor played the role from 2006-2008. Since 'NCIS,' Cambor has enjoyed a recurring role as Brianna's boyfriend, on 'Grace and Frankie,' a few episodes of 'Suits' as Nathan, director of a legal clinic, and as Sam in the 2018 film 'Forever My Girl.' It is not known if he is still dating that or any other person currently since he hasn't made any mention of a significant other since 2012.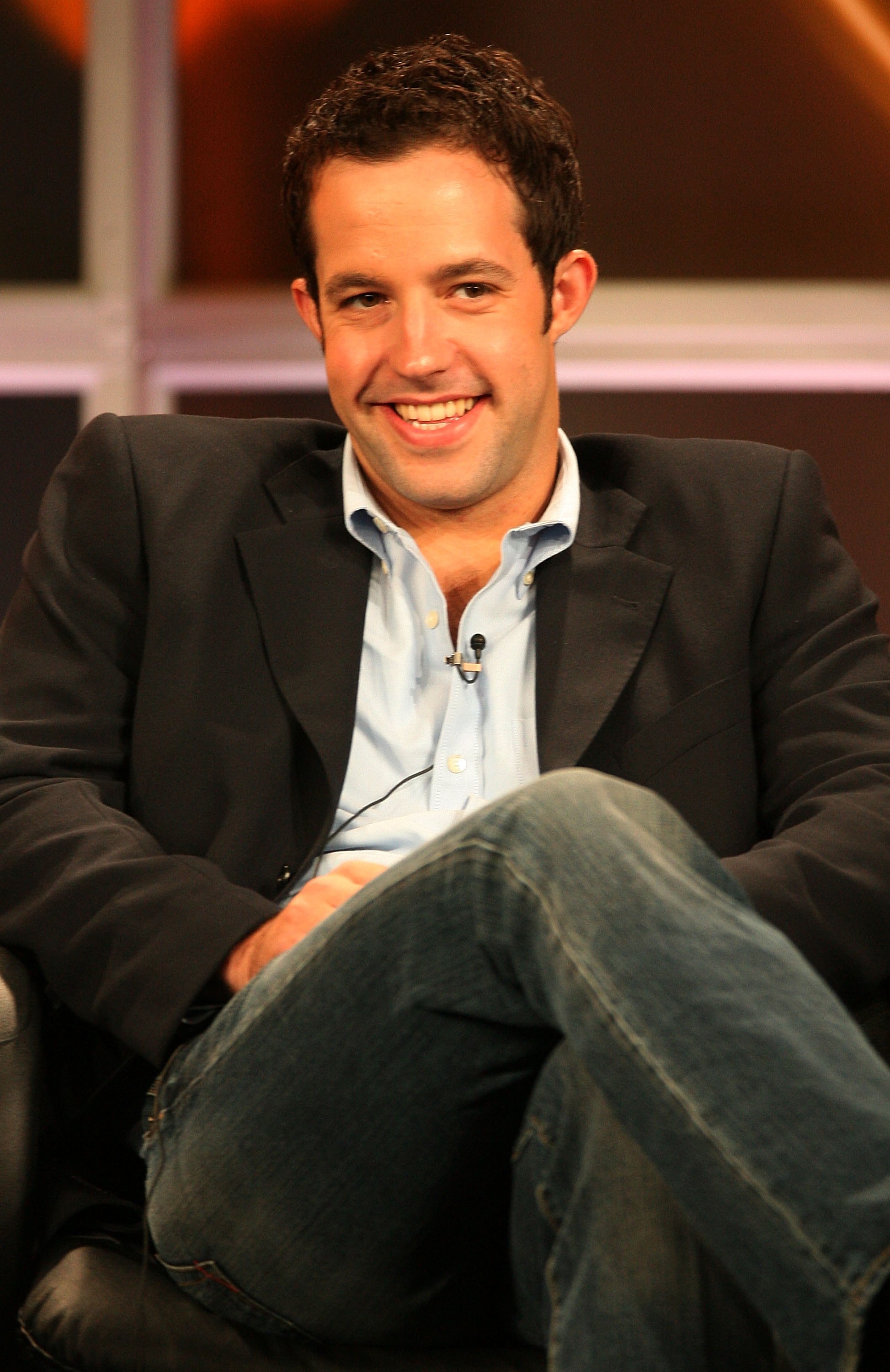 DANIELA RUAH: AGENT KENSI BLYE
The 35-year-old actress portrays Special Agent Kelsi Blye in the series. She is married to 43-year-old David Paul Olsen, a fellow actor, and the brother of her NCIS on-screen husband, Eric Christian Olsen. Ruah and her husband have been together for eight years, and it was Eric who set them up. The two met on the 'NCIS' set when David was a stunt double of his brother. Married since 2014, Ruah and Eric have two children, their six-year-old son River and three-year-old daughter Sierra.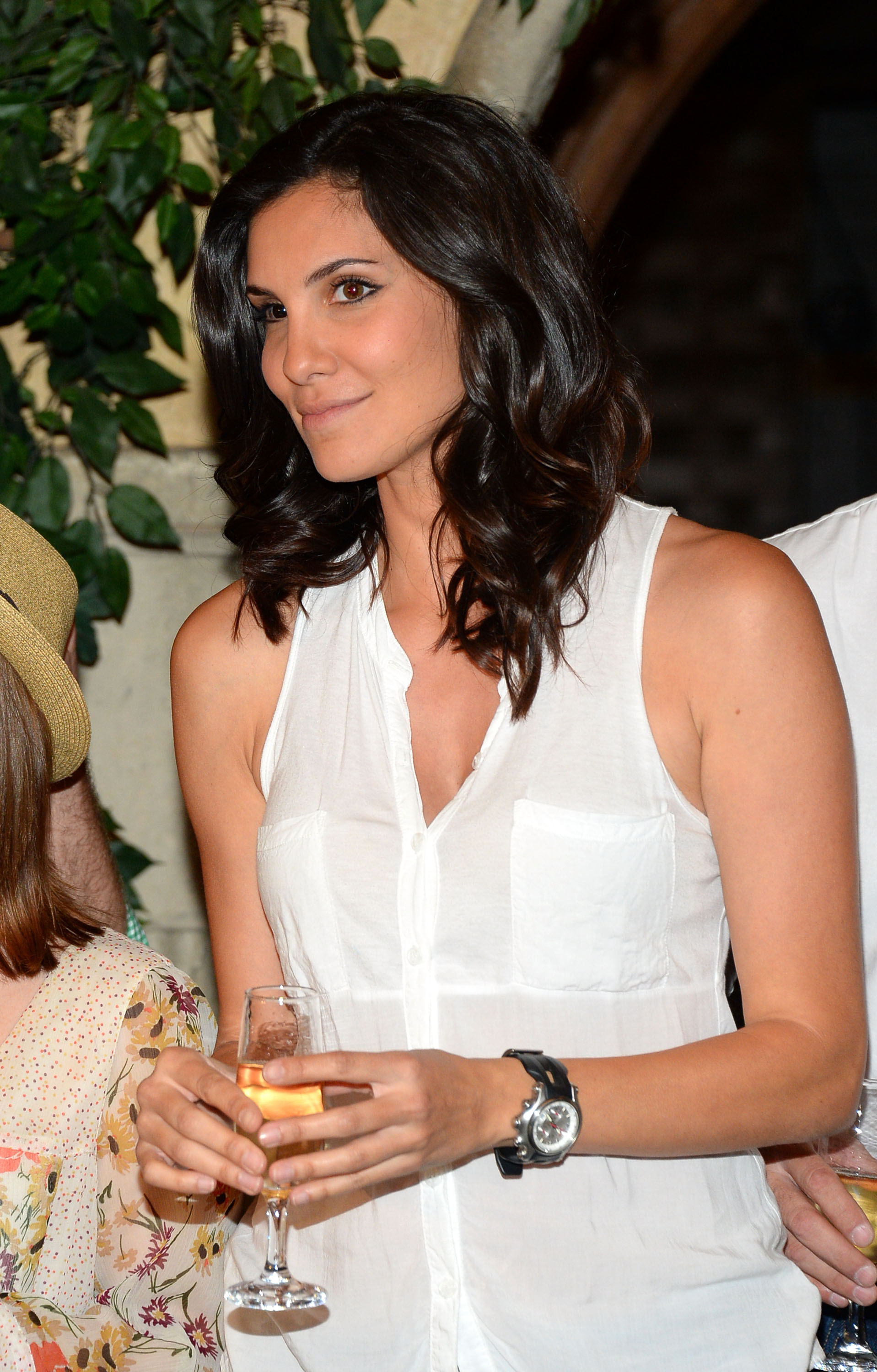 Born in Boston, Massachusetts, when Ruah was 5-years-old, the family moved to Portugal. She began acting when she was 16-years-old in a Portuguese soap opera. In 2006, way before she became Kensi Blye, Ruah won the Portuguese version of the reality competition show 'Dancing with the Stars.' Ruah co-hosted the 'Eurovision Song Contest 2018' in Lisbon, Portugal, alongside Catarina Furtado, Sílvia Alberto, and Filomena Cautela.
LL COOL J: AGENT SAM HANNA
The 51-year-old actor known to his mother as James Todd Smith plays Special Agent Sam Hanna in the series. He has been married to 51-year-old Simone Smith, a jewelry designer, for more than 23 years, and the two have four grown children. The oldest and only son, Najee, is 29-years-old and followed by Italia, who is one-year younger, Samaria, and Nina, who are, respectively, 23 and 18-years-old. While they are all adults with their own families and careers, they remain very close to their parents.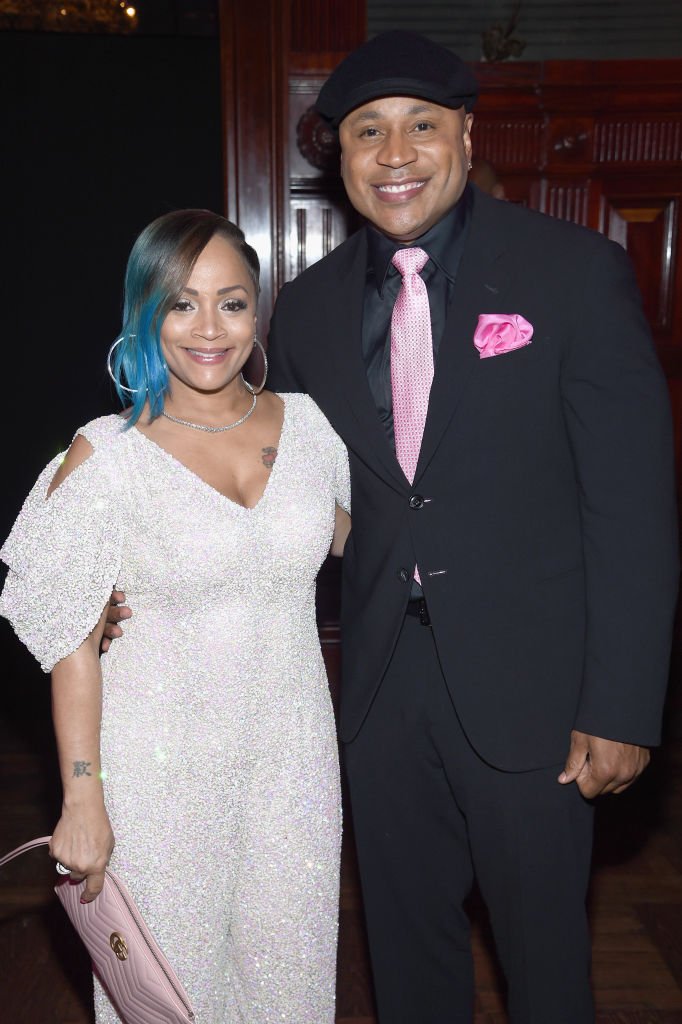 LL and Smith have known each other since their teenage years and dated for eight years before exchanging vows in 1995. In 2004, Smith was diagnosed with bone cancer but has since recovered. LL was her biggest supporter during her battle, and the experience definitely brought them closer.
"You don't abandon someone in that foxhole, you know," the actor and rapper revealed to Oprah. "You got to be there in that foxhole with them. So I made some decisions professionally and decided to be by Simone's side during that period."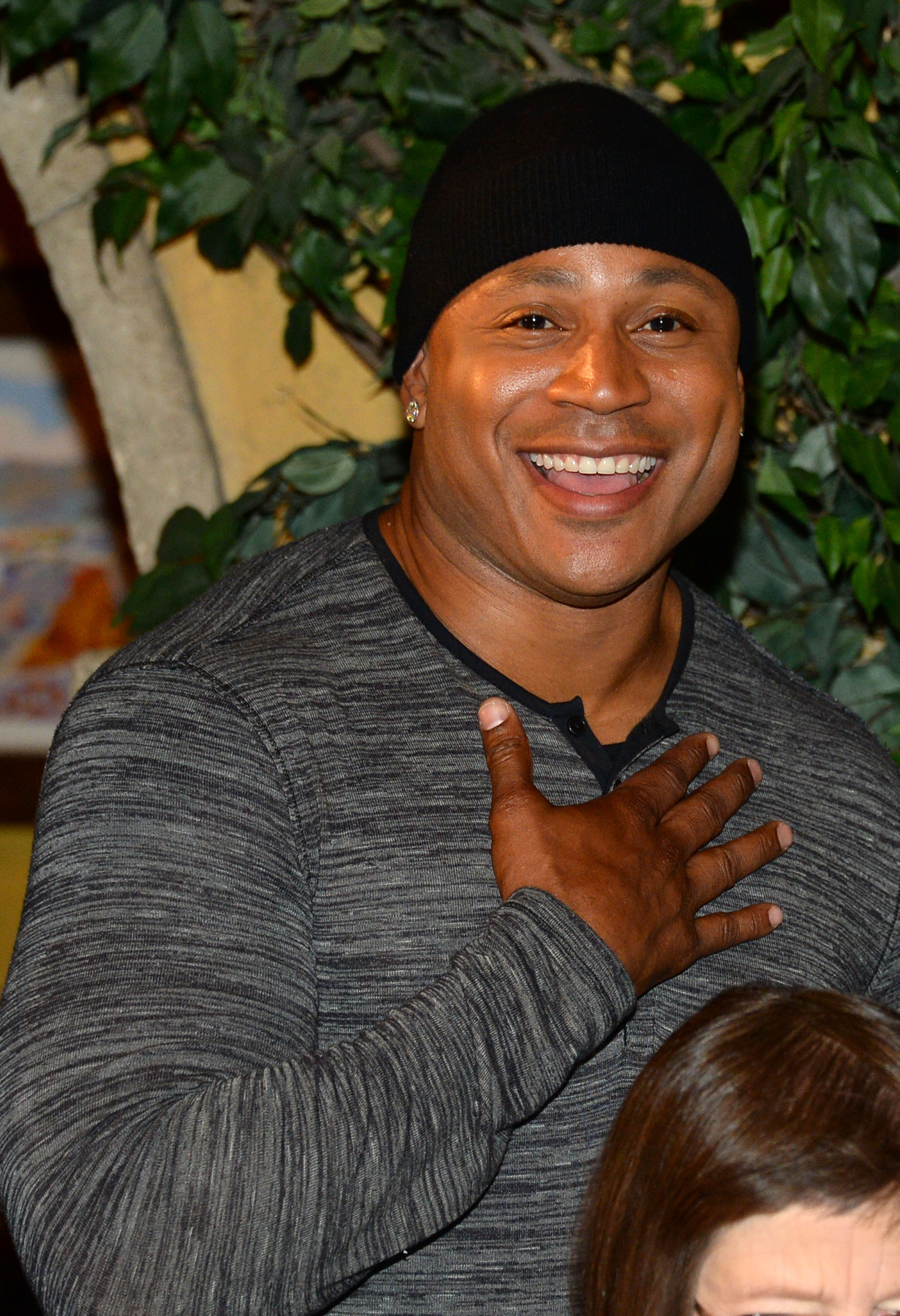 LINDA HUNT: OPERATIONAL MANAGER HETTY LANGE
The 74-year-old actress plays team manager Henrietta "Hetty" Lange in the series. She has been married to psychotherapist Karen Kline, who is six years her junior, since 2008, but they have been together since 1978. Kline has made very few public appearances alongside Hunt. The two enjoy the privacy of their 1919 Hollywood bungalow, which they share with their two dogs. Hunt stands 4' 9 ", and as a teenager, was diagnosed with hypopituitary dwarfism.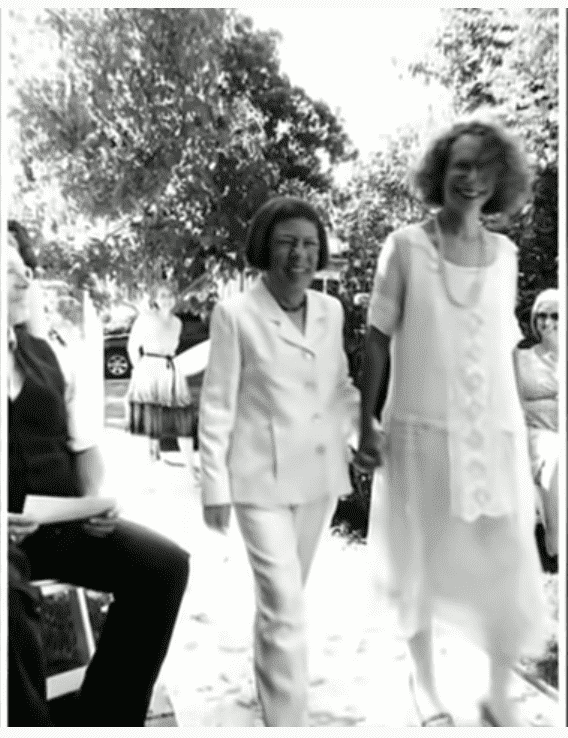 She has had a very successful career for decades and appeared in films like 'The Bostonians,' 'Dune,' 'Silverado,' 'Eleni,' 'Waiting for the Moon,' 'She-Devil,' 'Kindergarten Cop,' 'If Looks Could Kill,' 'Rain Without Thunder,' 'Twenty Bucks,' 'Younger and Younger,' 'Pocahontas,' 'The Relic,' 'Pocahontas II: Journey to a New World,' 'Dragonfly,' 'Yours Mine and Ours,' and 'Stranger Than Fiction.'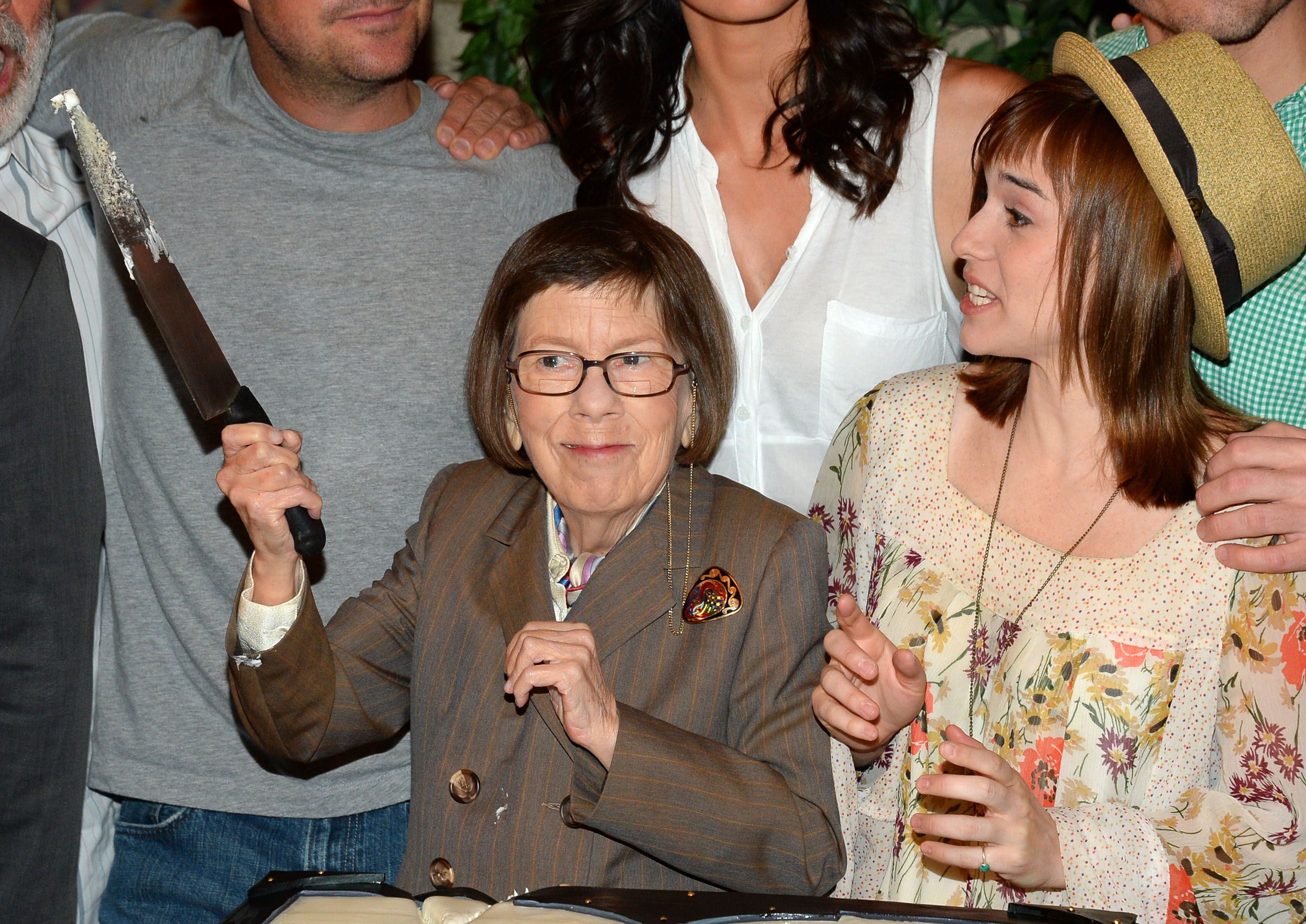 BARRETT FOA: TECHNICAL ANALYST ERIC BARTHOLOMEW BEALE III
The 42-year-old actor plays Technical Operator Eric Beale in the series. Foa has never been married, and, being very private, there haven't been any reports of him dating anyone. During February 2019, Foa publicly came out as gay on social media. To date, the only mention he has made of a significant other was when he joked about having met his "new boyfriend," a King Triton mannequin in a 2016 tweet.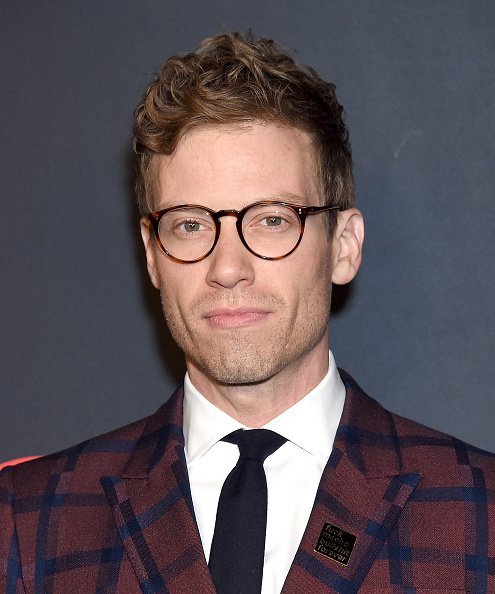 Prior to 'NCIS,' Foa landed his first significant role, starring as Jesus in the off-Broadway revival of 'Godspell.' He went on to make his Broadway debut in 2001 in the original cast of 'Mamma Mia!' He appeared in Broadway's 'Avenue Q' and  'The 25th Annual Putnam County Spelling Bee.' In May 2008, he played Jordy in a workshop of 'Giant,' a new musical based on the Edna Ferber novel and the movie with Rock Hudson, Elizabeth Taylor, and James Dean.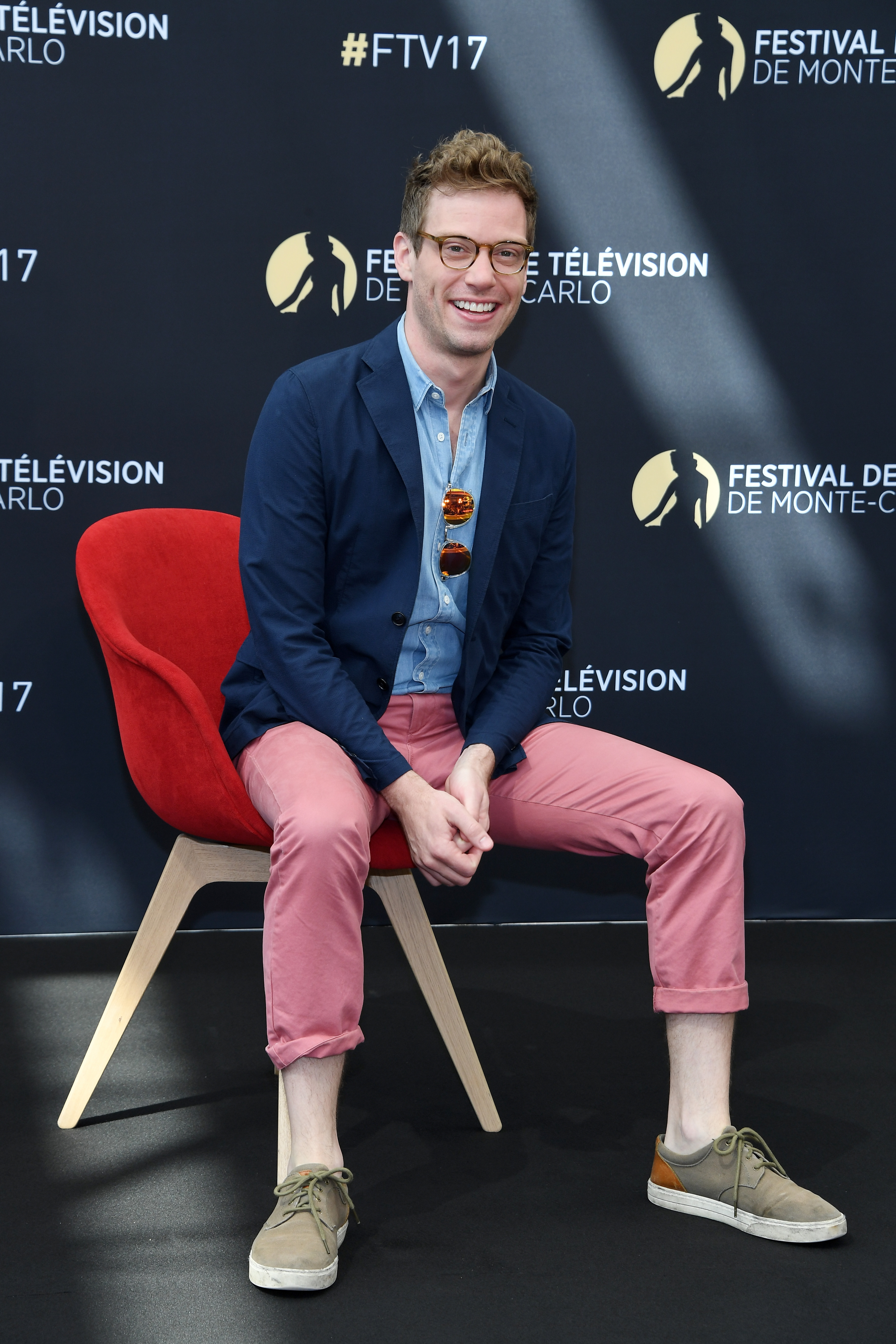 ERIC CHRISTIAN OLSEN: OFFICER MARTY DEEKS
The 42-year-old actor plays Officer Marty Deeks in the series. He has been married to 36-year-old fellow actress Sarah Wright since their wedding in Jackson Hole, Wyoming, on June 23, 2012. Olsen and Wright met on the set of the sitcom 'The Loop' in 2005, and have been inseparable ever since. They have two children: six-year-old son Wyatt Oliver, and three-year-old daughter Esme Olivia. Wright said that Olsen has always managed to make time to be with his family despite his busy schedule as an actor and executive producer.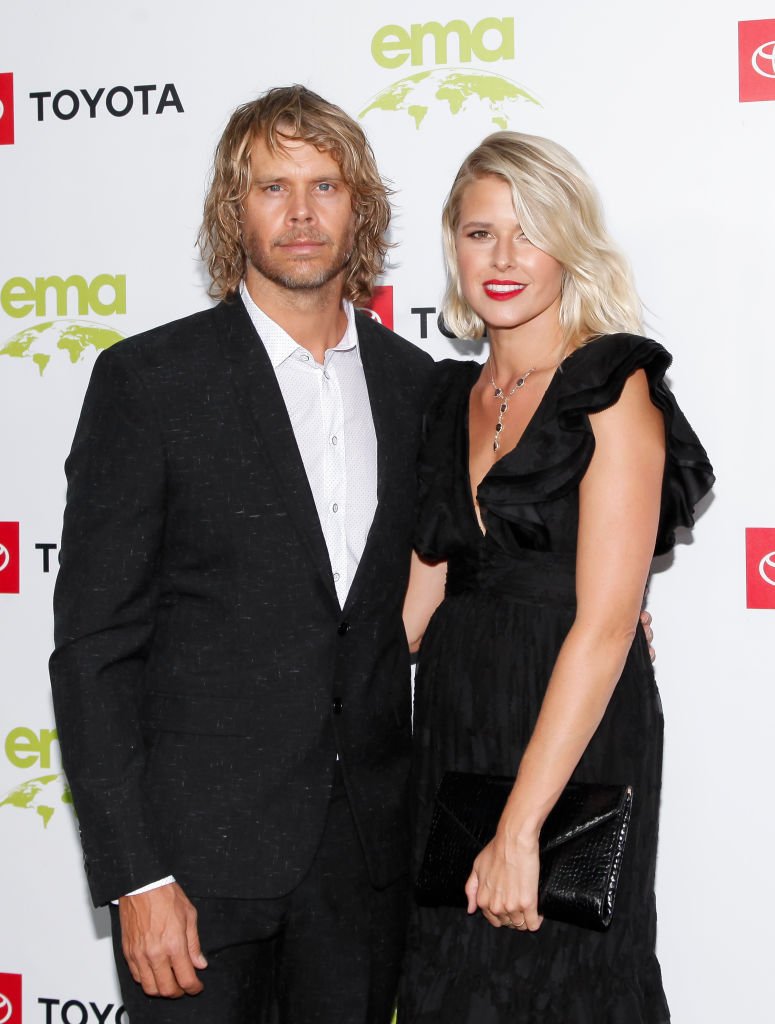 Olsen's first starring role was in the 1999 TV movie 'Arthur's Quest,' followed by his portrayal of a dying burn victim on NBC's 'ER,' and he soon landed a starring role in the Fox TV series 'Get Real.' The series lasted for a year, after which Olsen was seen as Ben Affleck's gunner in 'Pearl Harbor,' quickly followed by a leading role as Austin "The Cocky Blond Guy" in the film 'Not Another Teen Movie.' He then played Jake in the comedy 'The Hot Chick,' and in 2003, he won the role of Lloyd Christmas in 'Dumb and Dumberer: When Harry Met Lloyd,' the prequel to 'Dumb and Dumber.'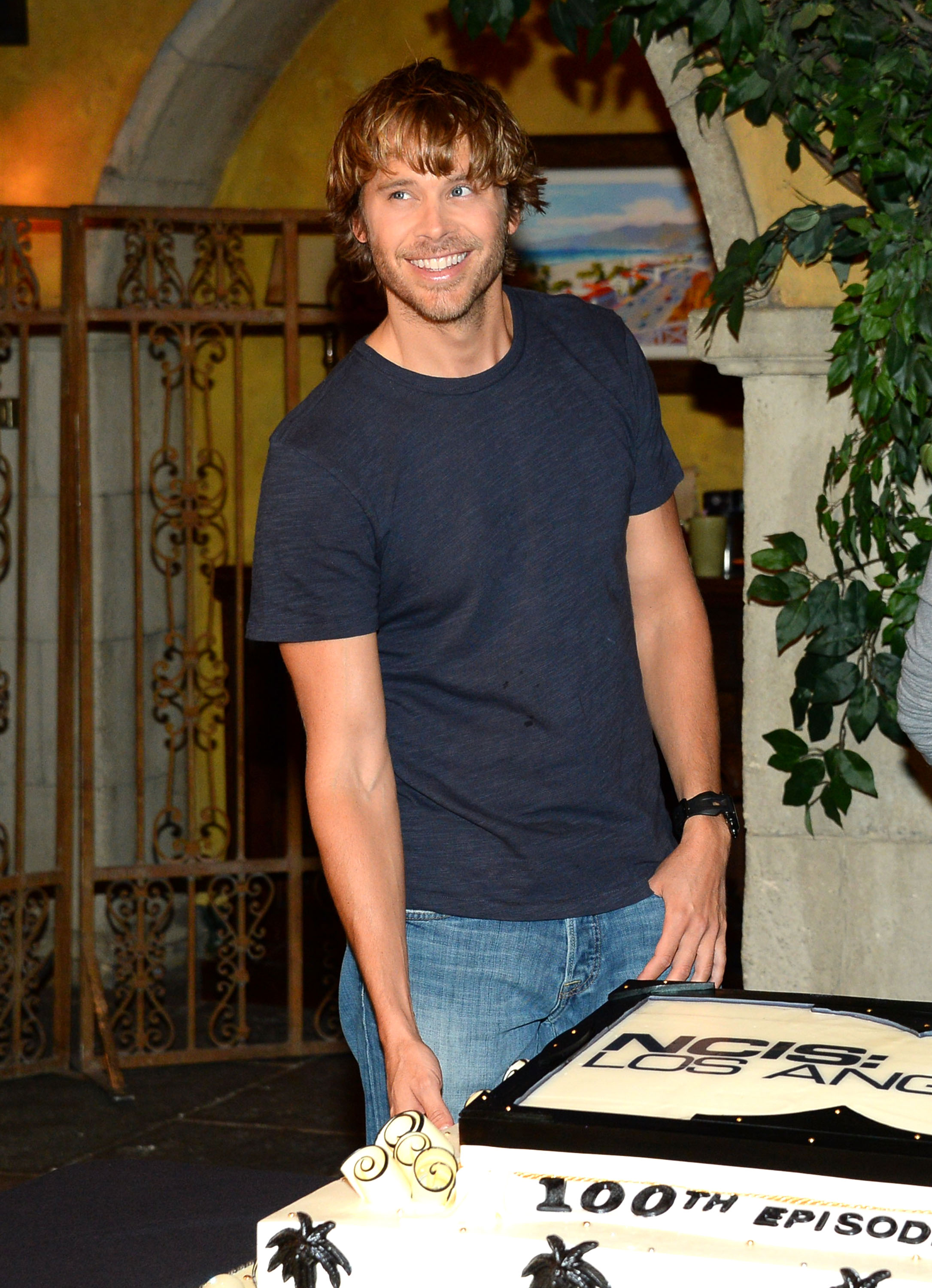 RENÉE FELICE SMITH: AGENT NELL JONES
The 34-year-old actress plays Special Agent Nell Jones in the series. She has been in a longtime relationship with partner C.A. Gabriel, whom she has known since she was 11-years-old. Smith and Gabriel are not only life partners but also professional collaborators, and they have created many films together. Most recently, Smith starred in the 2017 comedy that they wrote and directed together. 'The Relationtrip' premiered at SXSW in March 2017. In 2010, Smith was cast as Nell Jones on 'NCIS: Los Angeles' as a recurring character. Her role was expanded to Main Cast after she impressed the producers with her acting.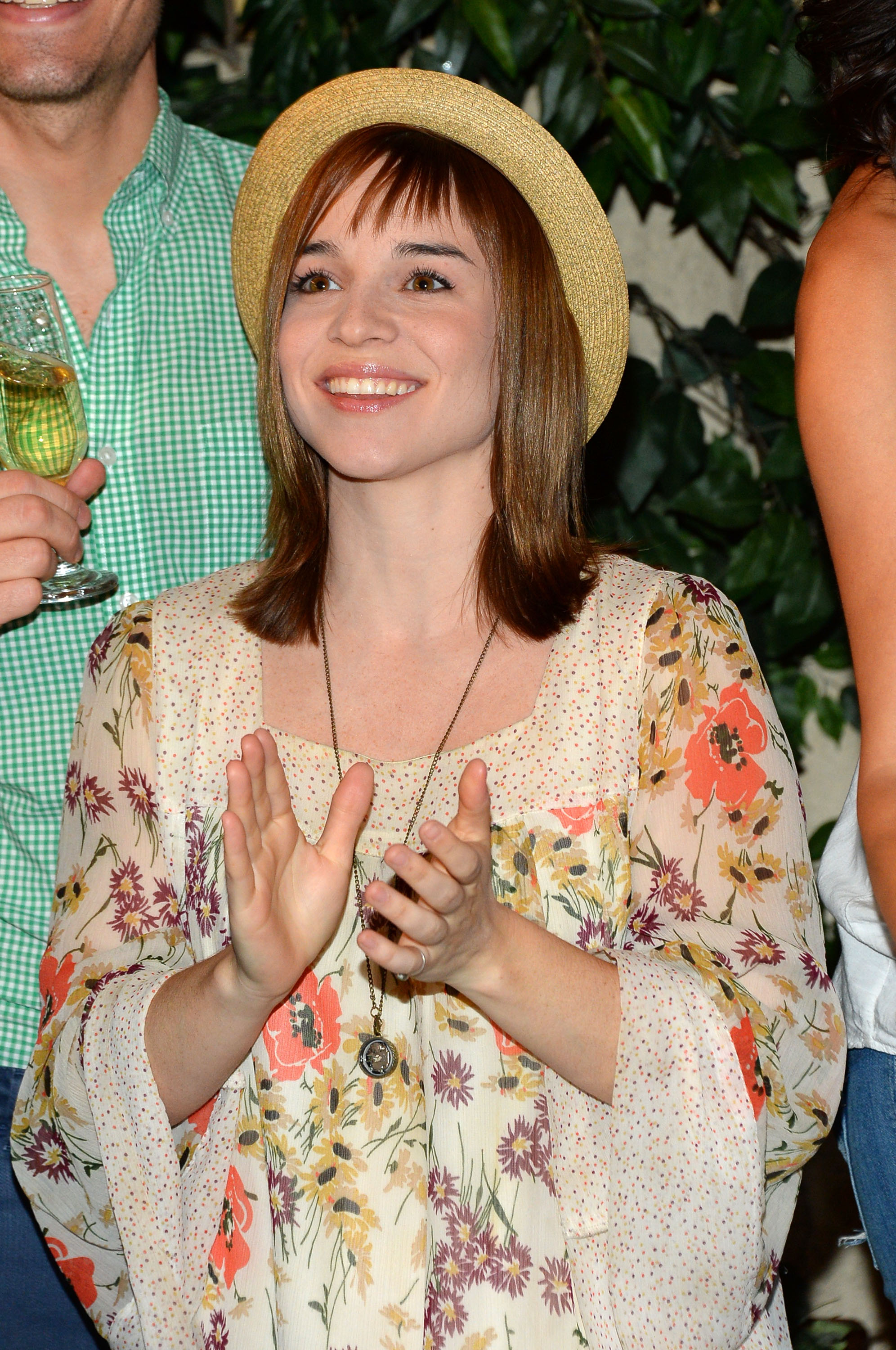 MIGUEL FERRER: ASSISTANT DIRECTOR OWEN GRANGER
The late actor, who died in 2017, aged 61, Miguel Ferrer was the oldest of five children of Academy Award-winning actor José Ferrer and singer Rosemary Clooney and cousin of George Clooney. He played Assistant Director Owen Granger in the 'NCIS' series until Season 8. He was survived by his wife of 12 years Lori Weintraub and their four children.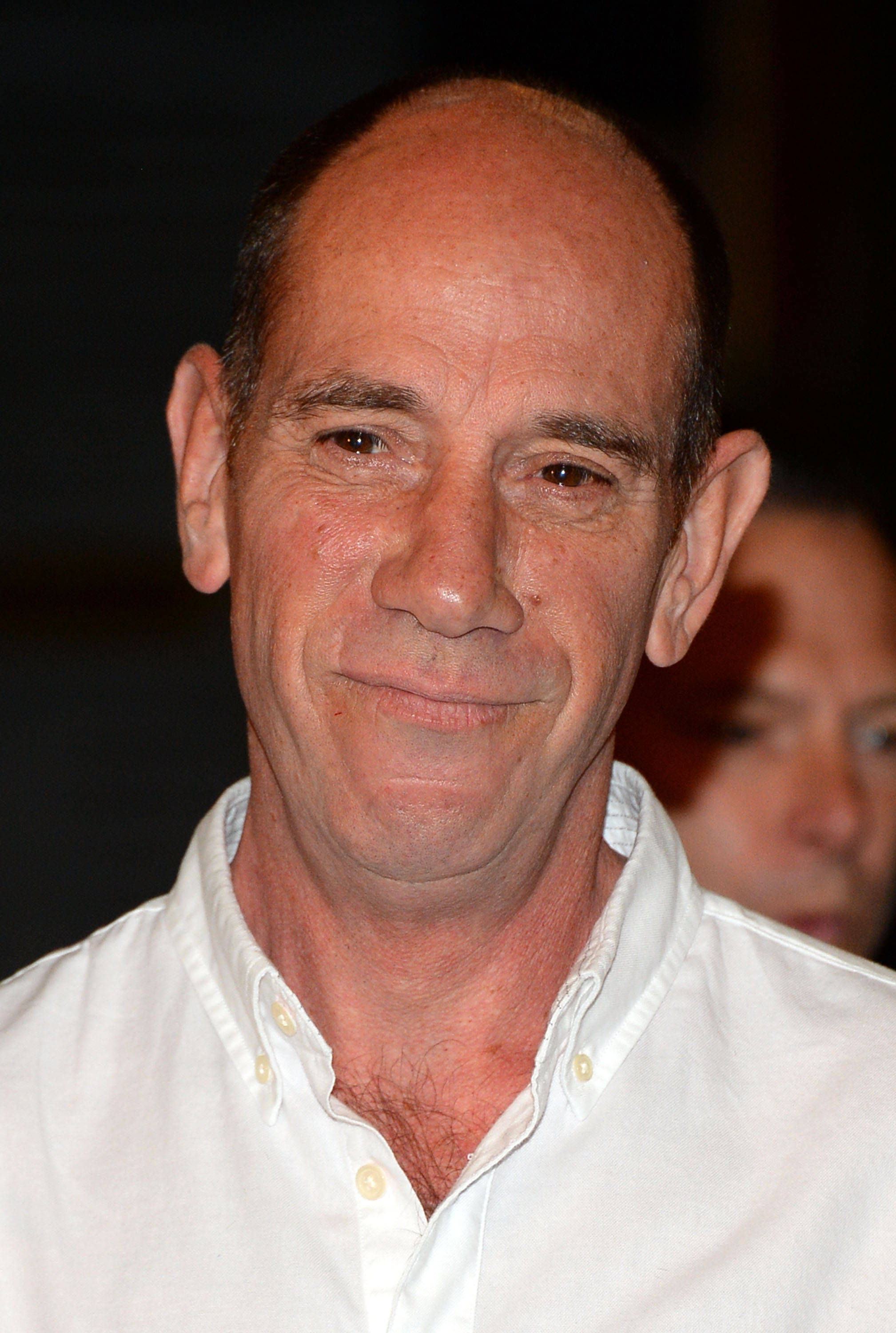 Prior to his marriage to Weintraub, Ferrer was married to actress Leilani Sarelle from 1991 to 2003, with whom he had two sons named Lukas and Rafi. According to his obituary, his children were the "most important accomplishments in life." Ferrer's breakthrough role came in the 1987 film 'RoboCop,' and other notable movies include 'Blank Check,' 'Hot Shots! Part Deux,' 'Mulan,' 'Traffic,' and as Vice President Rodriguez in 'Iron Man 3.'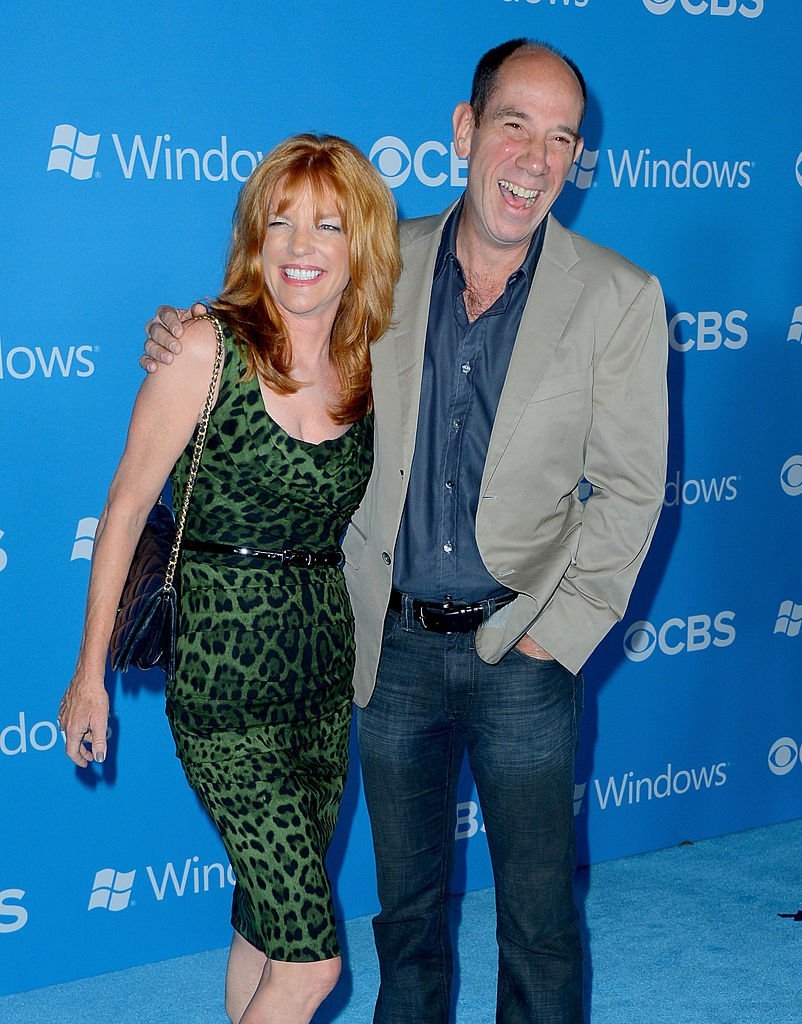 NIA LONG:  NCIS EXECUTIVE ASSISTANT DIRECTOR FOR PACIFIC OPERATIONS SHAY MOSELY
The 48-year-old actress played Executive Assistant Director Shay Mosely in the series until Season 10. She has been in a relationship with her 42-year-old fiancé Ime Udoka, a Nigerian-American former professional basketball player, since 2010. In 2011, the couple welcomed their son Kez, and the couple announced their engagement in May 2015. Long has another son, born in 2000, from a previous relationship with Massai Dorsey.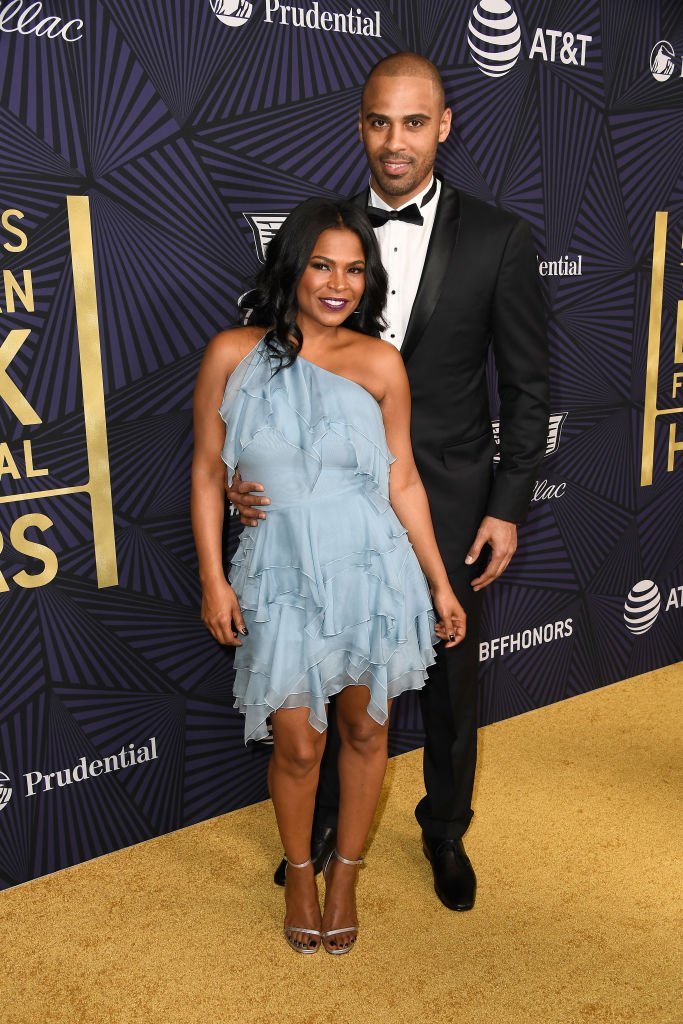 She is known for her roles in the television series 'The Fresh Prince of Bel-Air,' 'Third Watch' and 'Empire,' and the films 'Boyz n the Hood,' 'Friday,' 'Love Jones,' 'Soul Food,' 'In Too Deep,' 'The Best Man,' 'Big Momma's House' and 'Are We There Yet?'. Long also appeared in the video for Kanye West's Touch the Sky, directed Yolanda Adams's music video for This Too Shall Pass, and co-directed and appeared in Ashanti's music video, Baby. Long won an NAACP Image Award for Outstanding Actress in a Drama Series in 2004 for her performance on 'Third Watch.'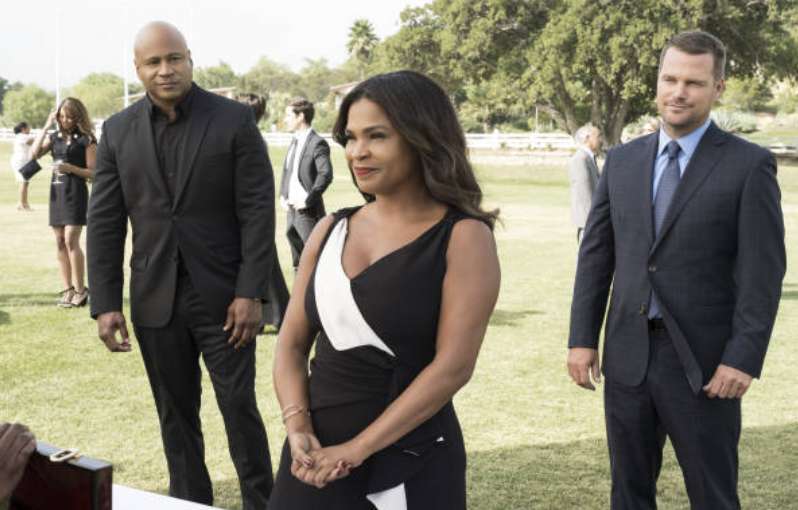 In the 'NCIS: LA' Season 11 premiere, the series gave a much-deserved nod and handshake to its predecessor, 'JAG.' The Harm and Marc reunion finally took place in-person when the two met on the ground during the mission. They didn't have any time to do more than exchange hellos and hug, although Harm went for a handshake. Hetty went so far as to suggest Harm put in for a leadership role at an NCIS division, like San Diego. The door is wide open for Harm and Mac to return to 'NCIS: LA,' especially if he takes one of the positions Hetty suggested.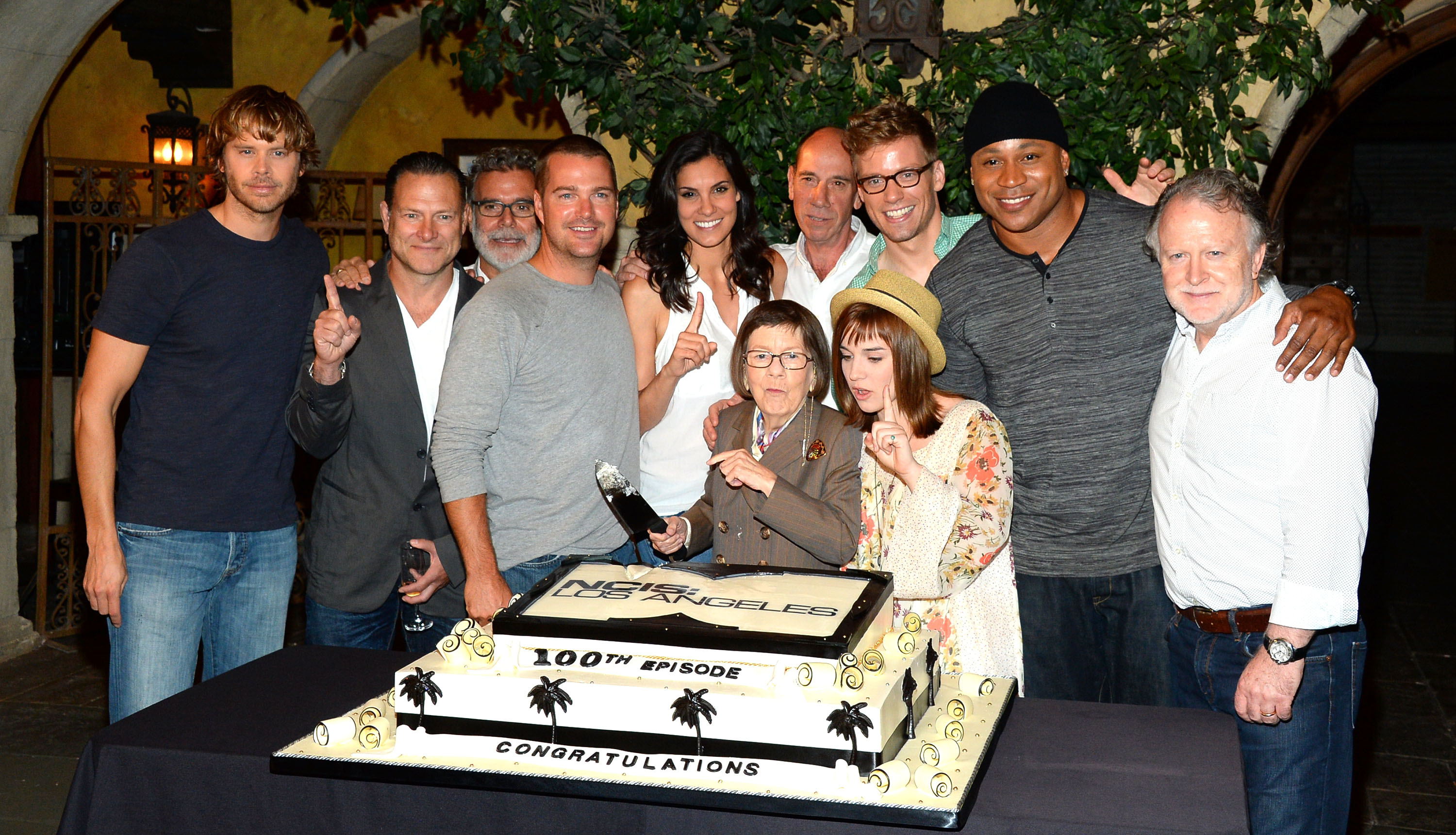 Source: Wikipedia, IMDb, Instagram, minor8, E!, NBA, Essence, Daily Mail, Redbook, Twitter, Baltimore Sun, cheddar, ArticleBio, Country Living, LiveRampUp