Reasons Behind 'Law and Order: SVU' Cast Members Leaving the Show
Since its 1999 debut, the Special Victims Unit of NYPD detectives has been a staple on television. But what has kept fans intrigued for so many years? It must be the show's candor and refusal to shy away from dark and gory subjects involving violence and bloodshed. It is after all this subject matter that strikes us right at the core and keeps us watching. Twenty-one seasons later, NBC's Law & Order: Special Victims Unit's depiction of horrifying crimes is still going strong. However, over the years, fans had to say farewell to 12 of their favourite characters. But why? Let's dive in and find out what led to their departure.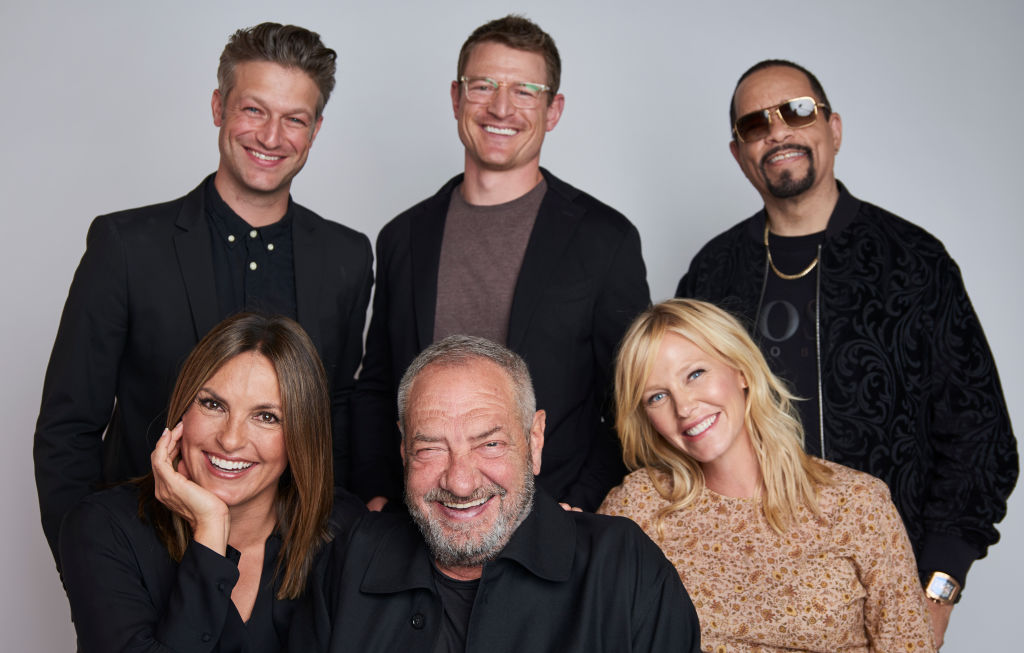 DEAN WINTERS: BRIAN CASSIDY
After only one season, Winters became the first series regular to exit the show. Winters had previously committed to HBO's Oz, but returned in season 13 and recurred as a love interest for Olivia Benson's character, appearing in seasons 14, 15, and 19.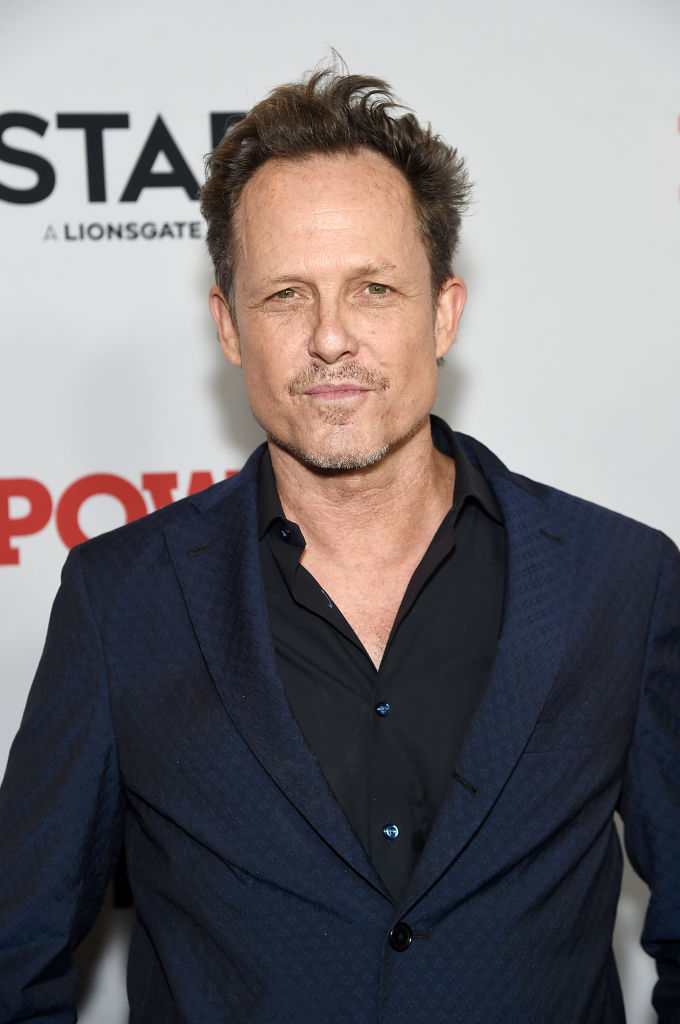 MICHELLE HURD: DETECTIVE MONIQUE JEFFRIES
Hurd appeared as the ever-professional detective Monique Jeffries for the first two seasons of "Law & Order: Special Victims Unit." Detective Jeffries discovered she liked the danger of their line of work, and her behavior became increasingly outlandish before she left the show by being transferred to Vice. Behind the scenes, the belief that Michelle's character didn't get explored to its full potential within the show's cast, led to the actress' departure.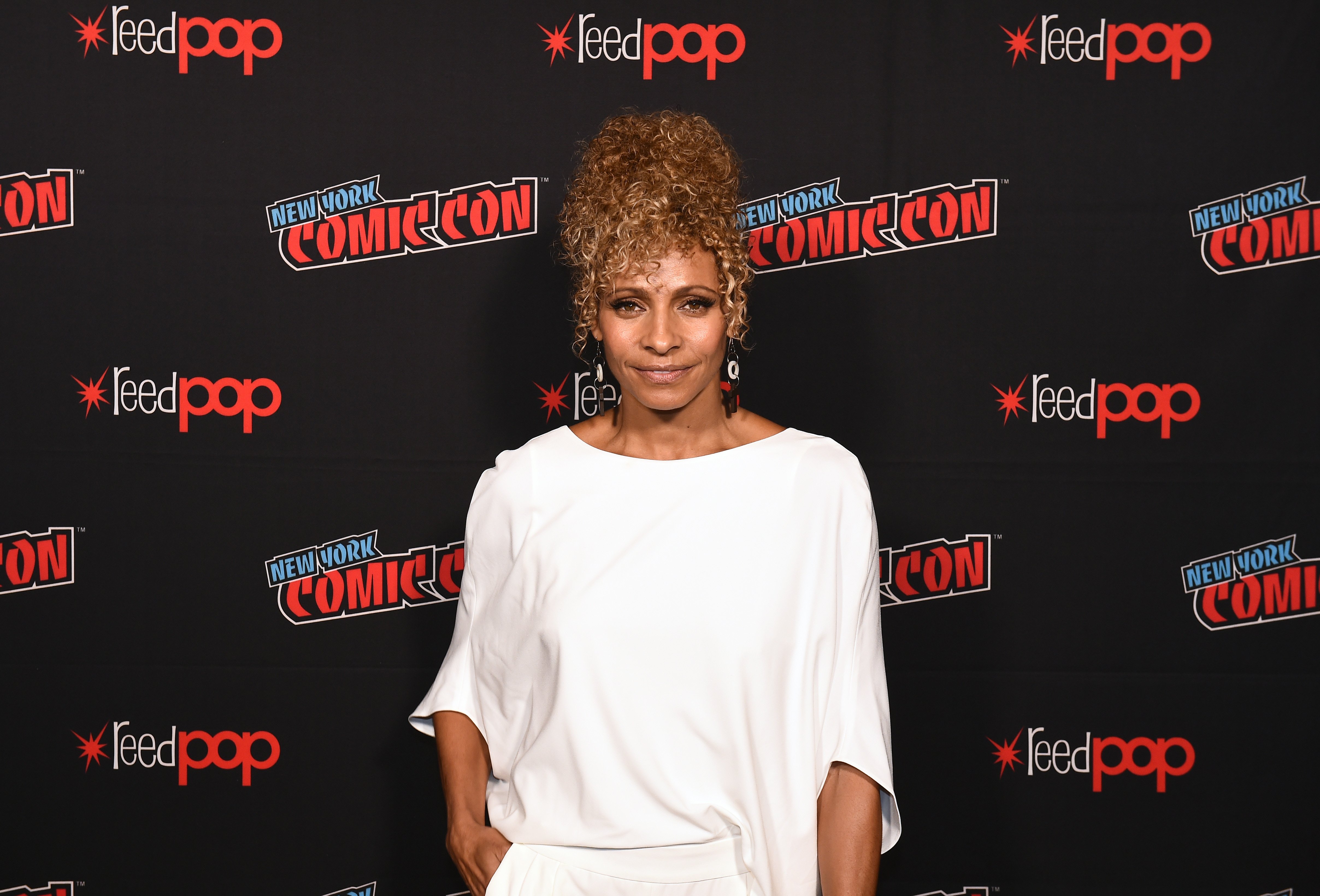 STEPHANIE MARCH: ADA ALEXANDRA CABOT
March joined the cast as a series regular for six seasons, as a regular for three, and as a guest star for another two seasons. The gaps and variation supported her plan of not getting too comfortable in her role as Alexandra Cabot. As the Assistant District Attorney, Cabot firmly believed in the justice system, even though she bent the rules from time to time.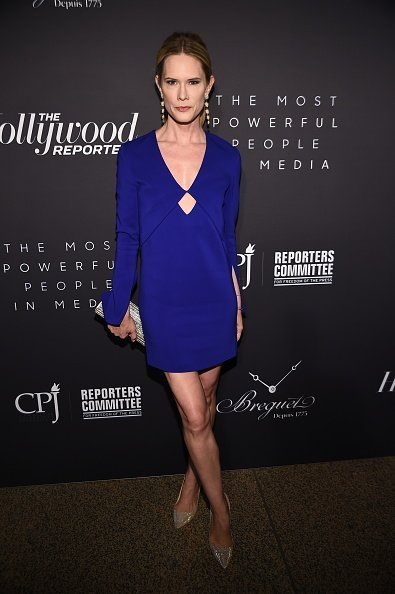 Following an attempt on her life, via drive-by shooting, the ADA was placed in the Witness Protection Program Cabot reappeared in season six's "Ghost" to testify after the arrest of the man who tried to assassinate her. Once the trial ended, she was re-enrolled in the Witness Protection program. Cabot appeared in the short-lived Law & Order spinoff Conviction and returned to SVU in season 10. Periodically, she returned during season 11 before joining the International Criminal Court, and for several episodes of season 13. As to why she left the show, to begin with, March told TV Guide,
"I want to be certain to emphasize that I have zero complaints about Law & Order. It was a fantastic work experience, and I really miss the people quite a bit. It was my first on-camera job after college. I got really lucky, and I thought I just have to do a couple of more things before I get too comfortable. Perhaps all I need is a long break."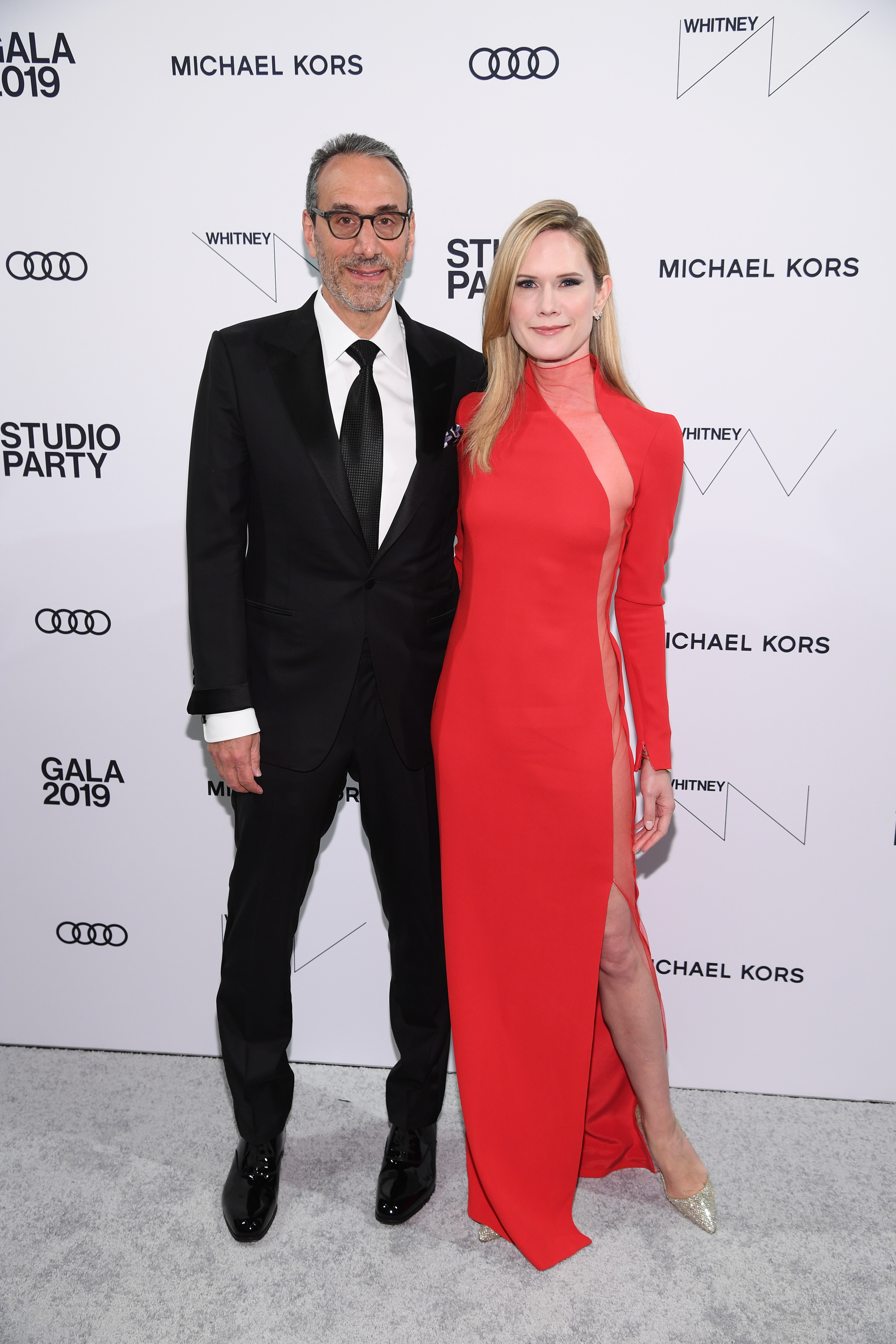 DIANE NEAL: SENIOR ADA CASEY NOVAK
Neal became a part of the team as a regular from season 5 - 9, and returned as a guest in season 12, followed by regular appearances in season 13. As a loose cannon in the justice department, Senior Assistant District Attorney Casey Novak had no qualms about sabotaging defendants to see justice served as she saw it. The actress became the longest-running female ADA in the show's history and left the show with no specific cause known for her departure.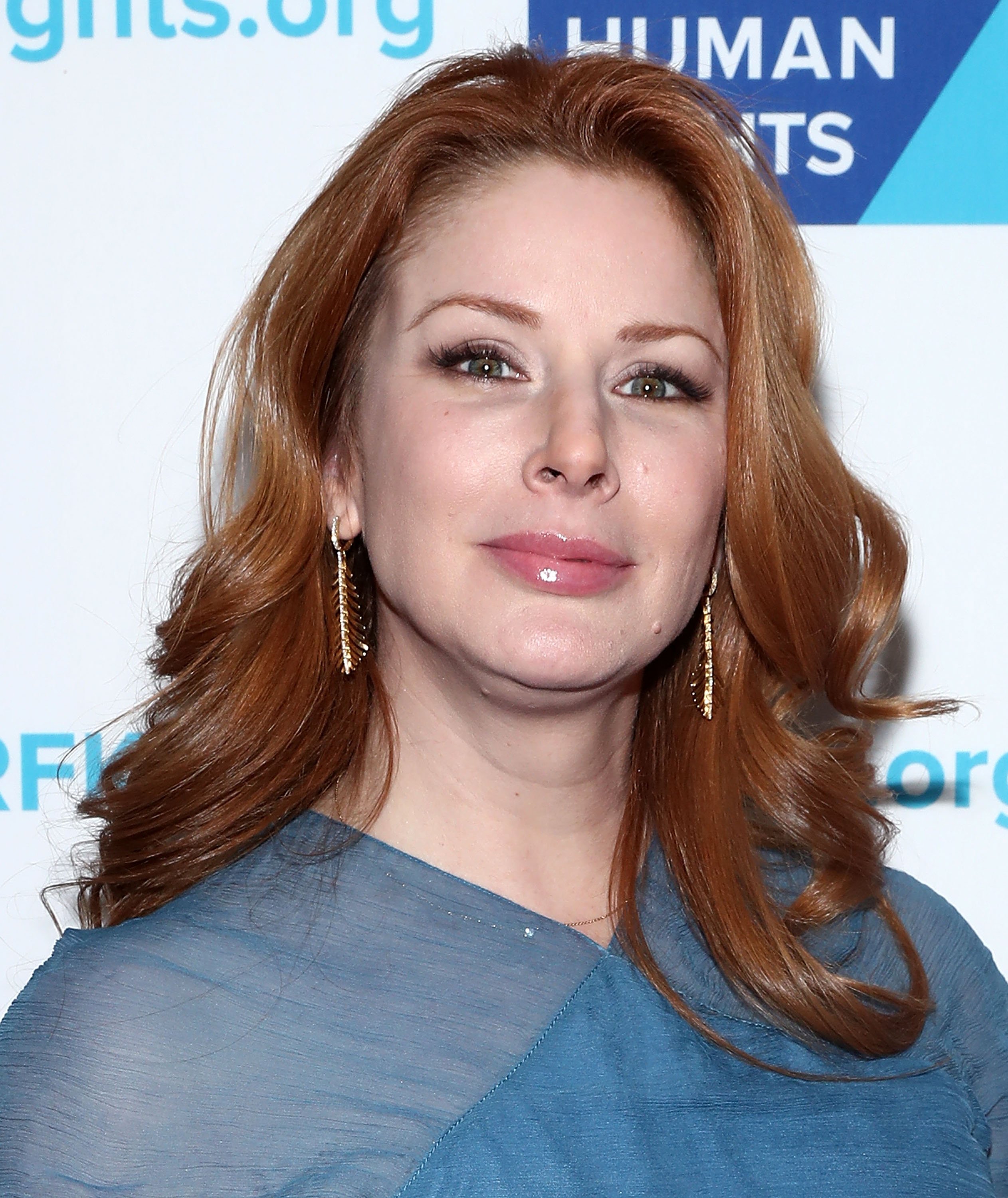 ADAM BEACH: DETECTIVE CHESTER LAKE
Beach portrayed Detective Chester Lake on seasons 8 & 9 of the crime drama. He was known for having a strong work ethic with a tendency to lean towards vigilantism. With his martial art skills added to the mix, detective Lake became a liability and left the team. Lake was tried for murder in the Season 9 finale but went free after his actions were ruled as self-defense. He was arrested again for murdering a suspect he believed to be guilty but was released by a jury deadlock. Neal Baer, the showrunner at the time, felt that Adam's role took away from the winning formula of the core cast, and the parting of ways was amicable.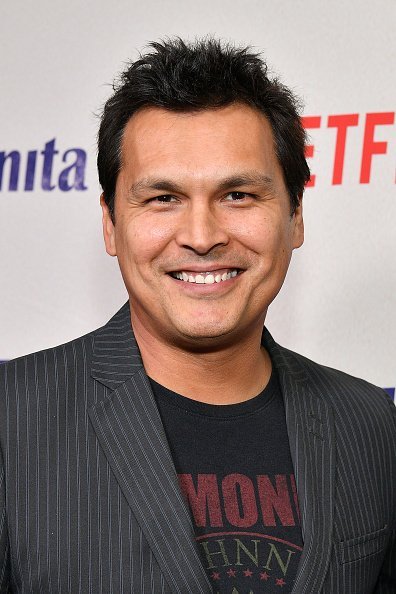 MICHAELA MCMANUS: ADA KIM GREYLEK
Assistant District Attorney Kim Greylek became known as the most aggressive prosecutor while starring in season 10 of the crime drama. McManus left the show after one season because showrunner Neal Baer felt that her character didn't fit well into the series. Due to the challenges in portraying and writing her role, the decision was mutual. ADA Kim Grelek was called back to Washington DC to rejoin the ranks of the Justice Department. It paved the way for one of many returns by Stephanie March's ADA Alexandra Cabot.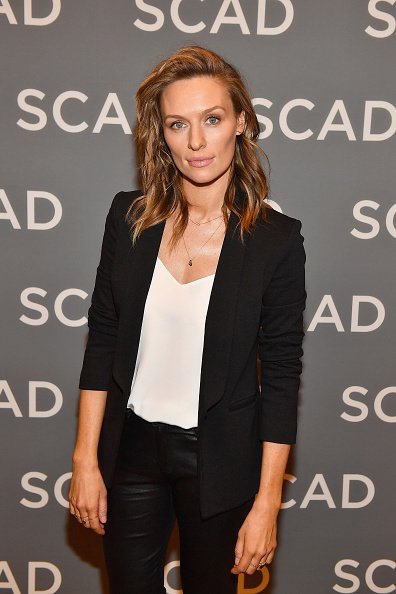 TAMARA TUNIE: MEDICAL EXAMINER MELINDA WARNER
Tunie portrayed Medical Examiner Melinda Warner for several seasons before becoming a leading cast member for seasons 7-12. She recurred again in seasons 13-17 and 19. No reason for Tunie's exit has been given.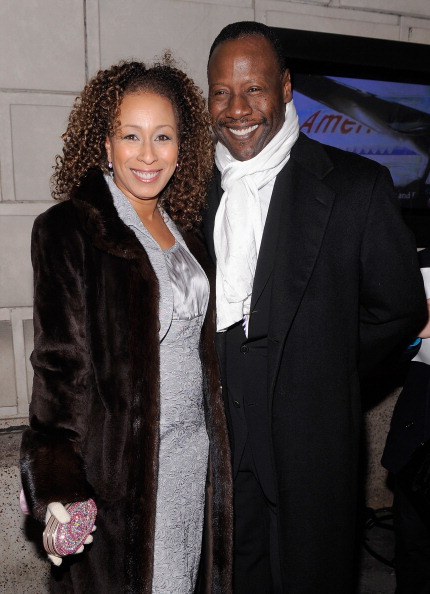 BD WONG: SPECIAL AGENT GEORGE HUANG
Wong started with a recurring role in seasons two and three before SA George Huang became a series regular. After season 12, Wong appeared as a guest in three seasons, with his final appearance in season 17. FBI's forensic psychiatrist George Huang brought a unique dynamic to the team with his meticulous yet empathetic mind. Wong's departure after season 12 came from a desire to pursue other opportunities like this role in the short-lived series, Awake.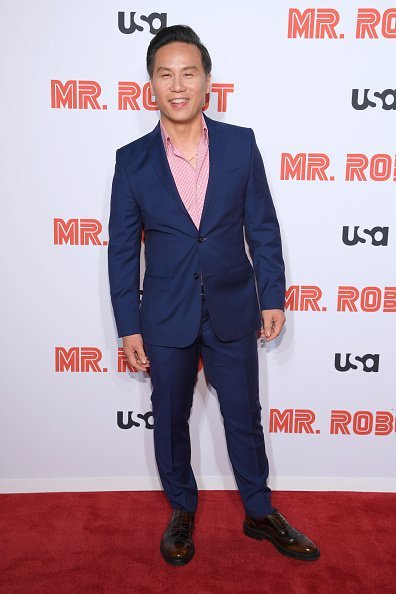 RICHARD BELZER: DA INVESTIGATOR JOHN MUNCH
Belzer played the role of John Munch across the Law & Order franchise and was a member of the Special Victims Unit for the first 15 seasons. After 20 years, Belzer decided to retire from the full-time role, though he hasn't ruled out returning to the show when the time is right.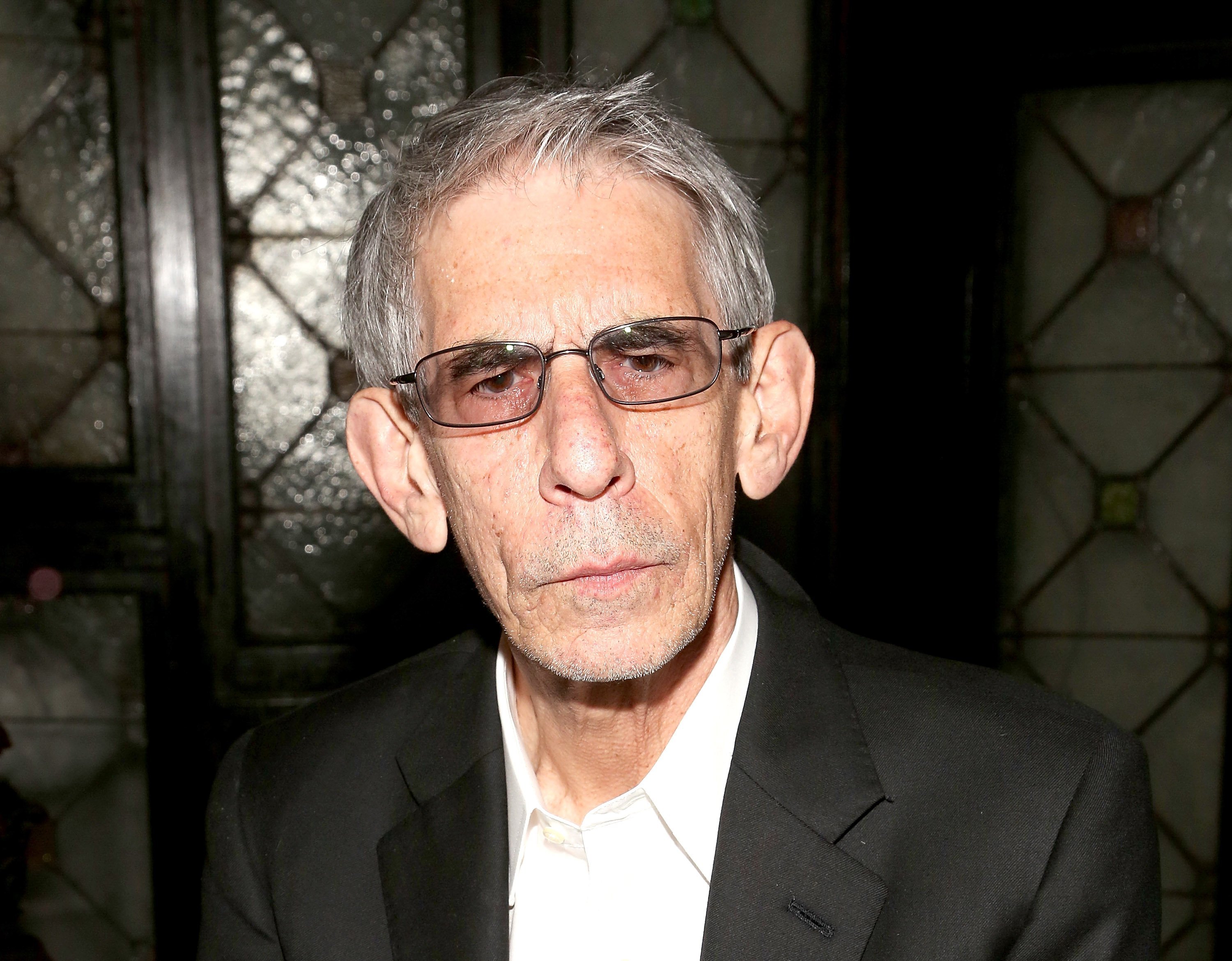 DANNY PINO: DETECTIVE NICK AMARO
Detective hothead Nick Amaro often put himself in danger because of his attitude and appeared in season 13 - 16 before he was written off abruptly without an explanation and much to the surprise of fans. Amaro retired to spend more time with his family after being shot.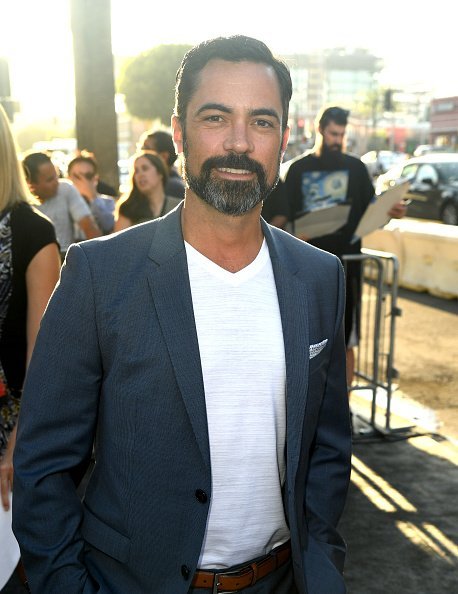 DANN FLOREK: CAPTAIN DONALD CRAGEN
The very first actor cast in the show, Florek was a series regular for the first 15 seasons. As Captain Cragen, he always had his detectives' back. Florek's exit from the show flowed naturally as Captain Cragen reached the mandatory age cap and retired after having groomed Olivia Benson to take over his job. The move came in an effort to maintain the show's realistic nature. That wasn't the end for the veteran captain, though. He returned to the show for its sixteenth season as a guest-star.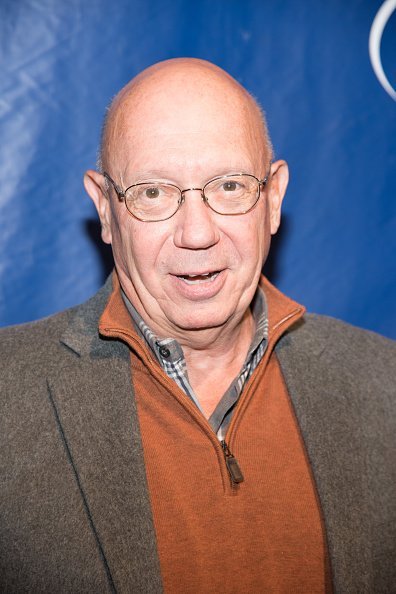 RAUL ESPARZA: ADA RAFAEL BARBA
The fearless Assistant District Attorney, Rafael Barba, did whatever he felt necessary to bring perpetrators - be they regular citizens or law enforcement officers - to justice. He was often impulsive and unafraid of using theatrics in the courtroom. Raul portrayed the role from season 14 - 19, and after feeling like he had done what he could with it, the actor decided to leave.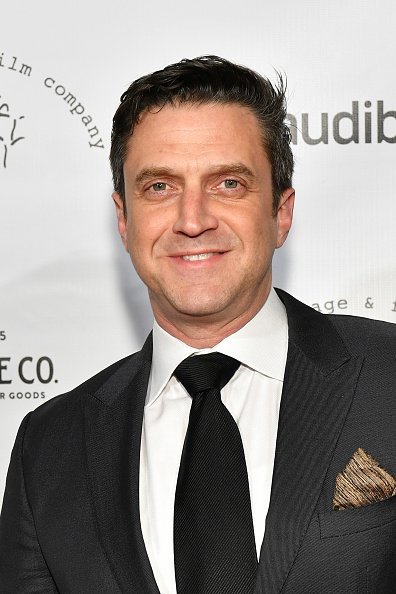 ADA Barba had one of the most dramatic departures in the history of the series. He was prosecuted for murder by none other than Sam Waterston's DA Jack McCoy from Law and Order. Barba disconnected a comatose infant from its life support system; what he felt was an act of mercy. He was tried and acquitted, but after 21 years, he felt it was time to hang it up.
PHILLIP WINCHESTER: ADA PETER STONE
A later addition to the Special Victims Unit, Assistant District Attorney Peter Stone came from  Chicago PD and Chicago Med to prosecute felons for seasons 19 & 20 of the crime drama. News of his departure from the show came at the same time as the announcement of its record-breaking 21st season, though no explanation for Winchester leaving came with it. Relatedly, on September 26, 2019, the first episode of the 21st season of Law & Order: Special Victims Unit aired and the previous showrunner, Warren Leight, returned to oversee the season.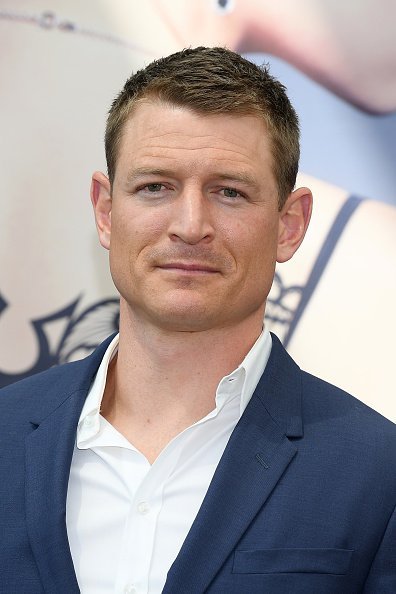 The historic occasion didn't go unnoticed by fans of the longest-running live-action series on TV and had a lot to say about the details regarding the new season. Leight left his position in 2016. He admitted he felt "a little bit upset" because he could have written about many things that happened during the period he was gone, including the #MeToo movement.
CHRISTOPHER MELONI: DETECTIVE ELLIOT STABLER
For 12 seasons, Meloni's character, Elliot Stabler, was a fiercely loyal detective who wasn't afraid of getting into a little trouble. However, he abruptly left when contract negotiations with NBCUniversal didn't go as planned. He received a quick write off from the show shortly after, with his character retiring from the force. The detective has yet to reappear.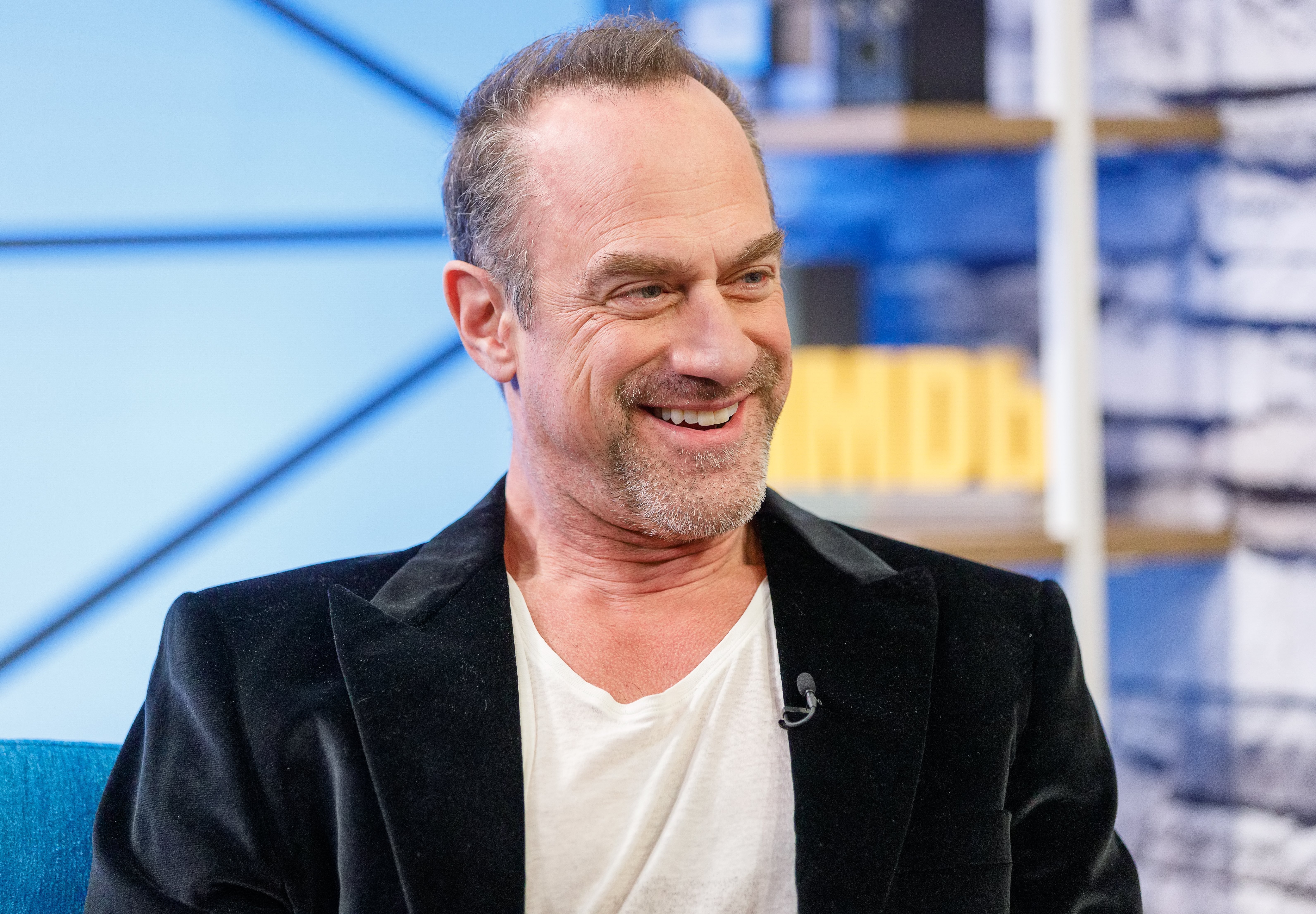 DETAILS ONLY DETECTIVES KNOW
Some very uncomfortable material has captivated audiences for roughly 20 years. It has illuminated the issues surrounding sexual assaults and crimes against the most vulnerable of victims. Apart from plot lines, character arrivals and departures, and public sentiment, there is so much that goes on behind the scenes. Let's start with the name of the show: Law & Order: Special Victims Unit doesn't set off alarms about content.
But initially, the show's title was Sex Crimes. Some people took issue with it, afraid it could lead to a loss in revenue from advertising. In that arena, Mariska Hargitay took the issues exemplified in her TV role to heart. In real life, Olivia Benson is a trained rape crisis counselor and in 2004 established the Joyful Heart Foundation, which works to help survivors of sexual assault, domestic violence, and child abuse.
Given that so many episodes take on current hot topics, several groups have tried to alter that course. Two particularly outspoken organizations that have rallied against some of the subject matter are the Catholic Church and the NFL. However, some of those in showbusiness see that as an opportunity. Guest-starring on an episode of SVU seems to be a bit of a trend. Dozens of well-known actors have appeared on the show, including several Oscar winners!
This list includes Whoopi Goldberg, Olympia Dukakis, Robin Williams, Snoop Dogg, Jeremy Irons, Angela Lansbury, Ellen Burstyn, and Marcia Gay Harden. And speaking of guest stars, he was originally only signed on for four episodes, but former rapper Ice-T has been part of SVU for years. He was signed to fill in for a character who left the show in the short term, but he did so well that they decided to keep him on long-term. 
THE NEW DETECTIVE ON THE SHOW
With former Detective Sonny Carisi leaving to work at the District Attorney's office, the show's producers decided it was time for a new face to join SVU headquarters. Detective Katriona "Kat" Azar Tamin, who is played by Jamie Gray Hyder, was welcomed to the show recently.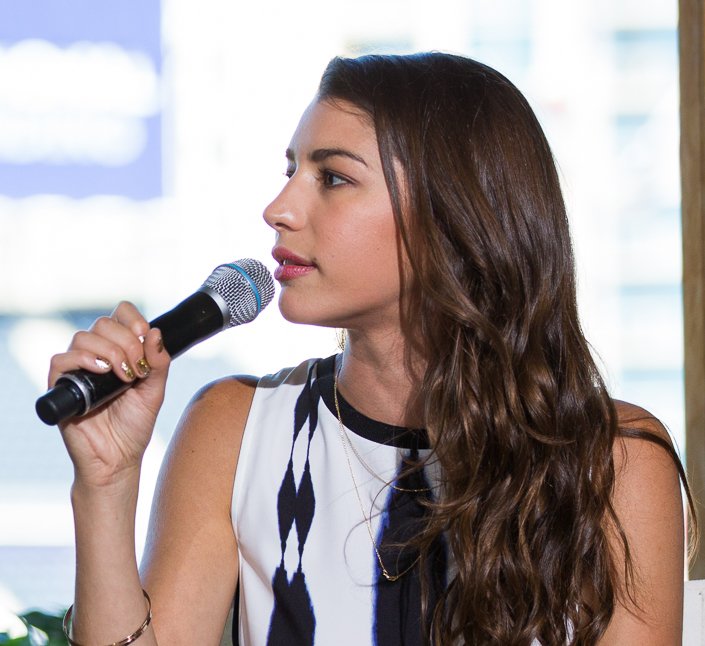 The 34-year-old actress has had her fair share of screen time before. Over the past decade, she appeared on numerous television series and held recurring roles like Danielle on True Blood and Lucia on Graceland. Along with this, she provided the voice and motion capture for Nora Salter in Call of Duty: Infinite Warfare.
She may only just have joined the show as an official cast member but this was not her first time on SVU. In the episode, "I'm Going to Make You a Star," she was introduced as a vice detective. The episode highlighted the recent #MeToo Movement and the new actress was part of an undercover sting involving a Hollywood executive.
It is unclear if the new detective will remain in the show for a long period of time or if she will be here for the season. She has not yet been added to the show as a series regular but is appearing in a recurring capacity for now. In the series history, they currently have the least amount of main cast members. 
The four main actors are Mariska Hargitay, Kelli Giddish, Ice-T, and Scanavino. Fans of the show are however hoping Tamin stays on. They shared their reactions to her arrival online and thus far it indicates that viewers approve of Hyder and her character. One fan expressed her feelings by saying she is "Loving Kat Tamin!"
Another fan tweeted Hyder and gave the actress some more praise. She said:  
"Your work is seamless, confident, and I love how you inhabit this character so she already seems (and felt in the first minute you were on screen in the premiere) like a fully-realized, real person. I love Kat's certainty and comfort in her own skin."
The show has been successful for 21 long seasons; the producers thus surely know what they are doing. Will they keep Tamin on the show or will she leave once the hype around her new role dies down? Only time will tell and we certainly can't wait to see how this season unfolds. Leave your opinions about the show and its characters in the comment section!
Source: Throwback, eonline Cheatsheet