Hard Times for Jackson 5: Ten Years Without Michael Jackson
The Jackson Five kicked off in 1965 in Gary, Indiana, and became a massive sensation as the musical kids from a small town. They also became the first black group to attain a crossover following from fans worldwide. This funky group was known for its works in genres like Pop, Soul, Disco, Funk, Rhythms, and Blues - not to mention deep-seated jealousy, love children, molestation, and mental and physical abuse. Most members of the group didn't have much luck after they split, with Michael Jackson standing alone. Read on to find out more!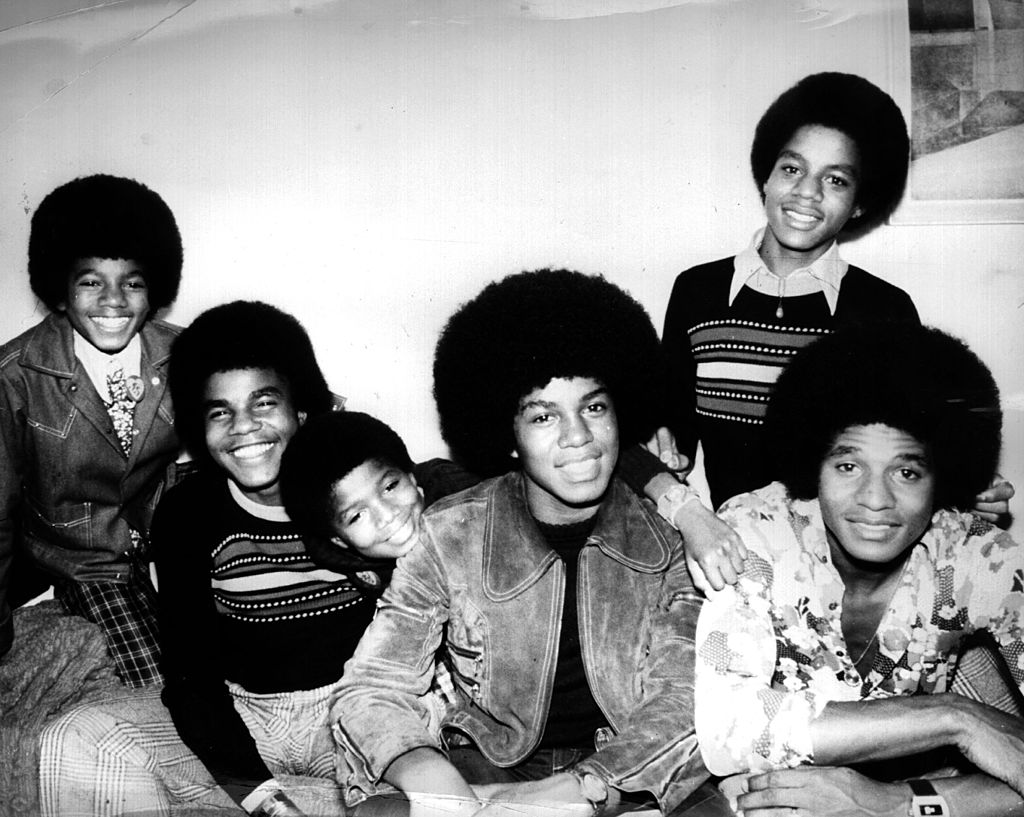 THE ORIGINALS
The original musical act consisted of Jackie, Jermaine, Tito, Marlon, and the late Michael Jackson, who was the youngest of the group. Unfortunately, the group dissolved in the late 1980s, as the siblings went their separate ways to do other things. Michael Jackson became the most prominent member of the group members. Although some of the members have stopped making music, they are still regarded as legends.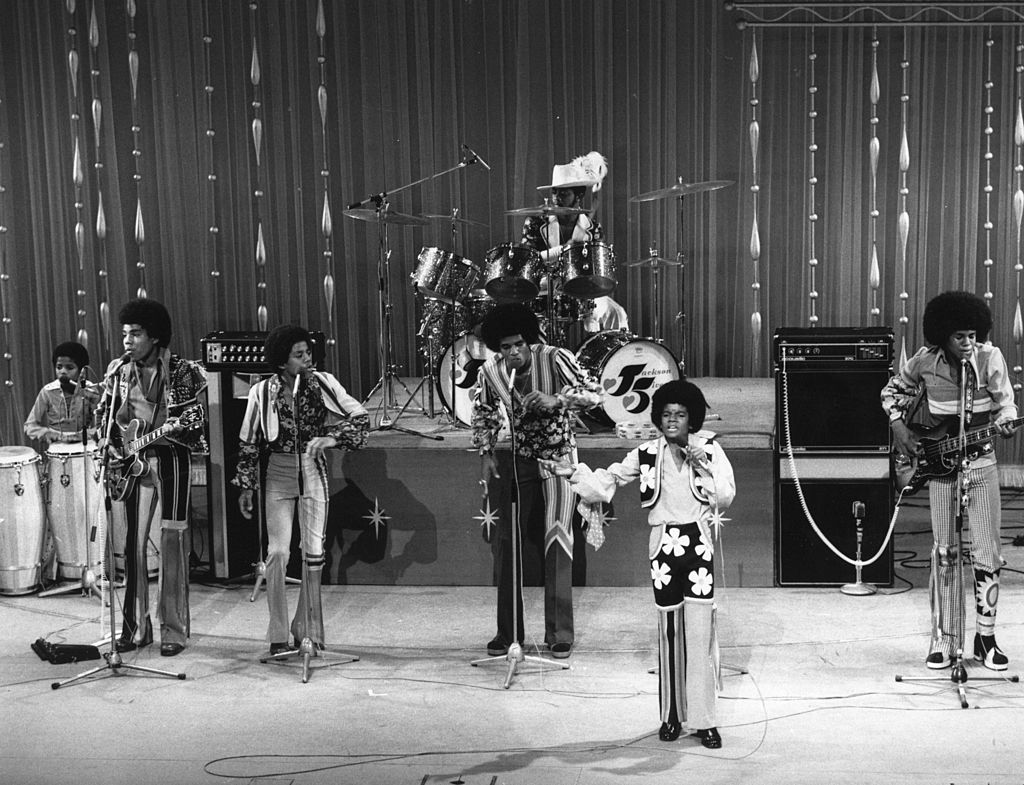 RISE TO FAME
The members of the group consisted of Jackie, Tito, Jermaine, Michael, and Marlon, although Michael and Marlon joined the group later. The group landed a record deal with Steeltown Records in 1967 and released two fantastic singles. A year later, they left the record label and signed with another one, Motown, with whom they released four songs that ranked number one on the Billboard Hot 100 for weeks.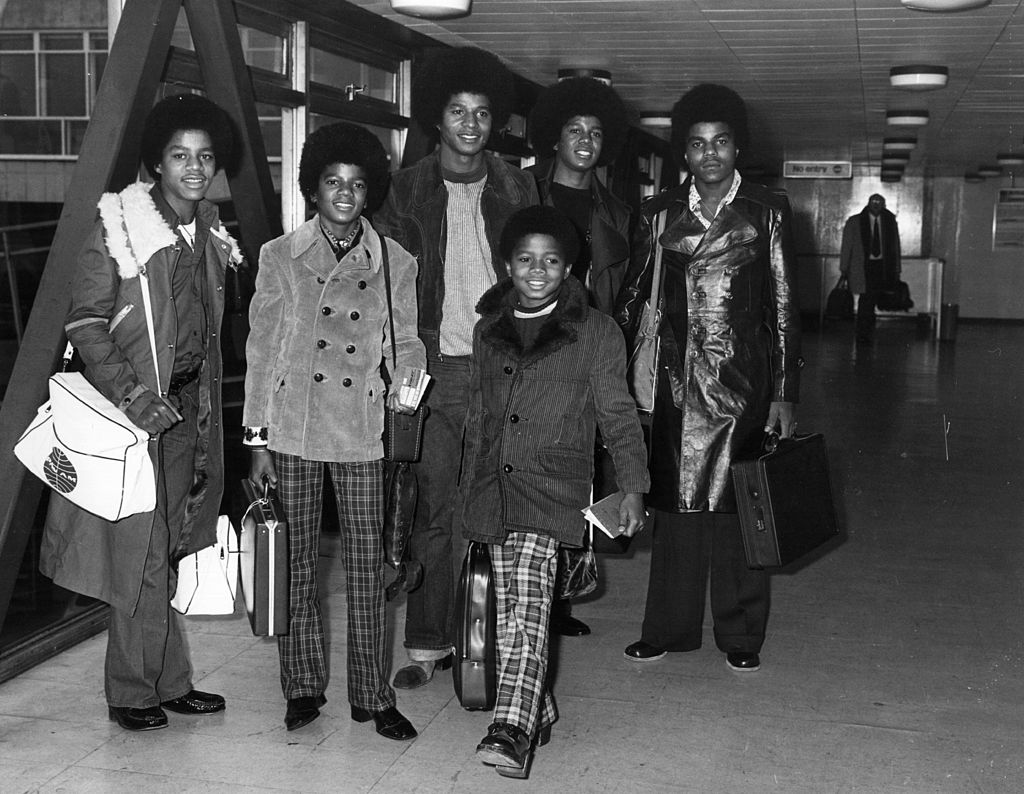 In August 1969, the group became the talk of the country when they opened for the famous Diana Ross in a concert that took place in Los Angeles. In the same year, the group released a single titled "I Want You Back," which became an instant hit worldwide. This single made it to the top of the RnB and pop charts. Although the group members went solo a few times to release amazing tracks, it became official when Michael Jackson remained solo for a long time. Of all the members in the group, he was the most successful, releasing mind-blowing tracks till his death in 2009.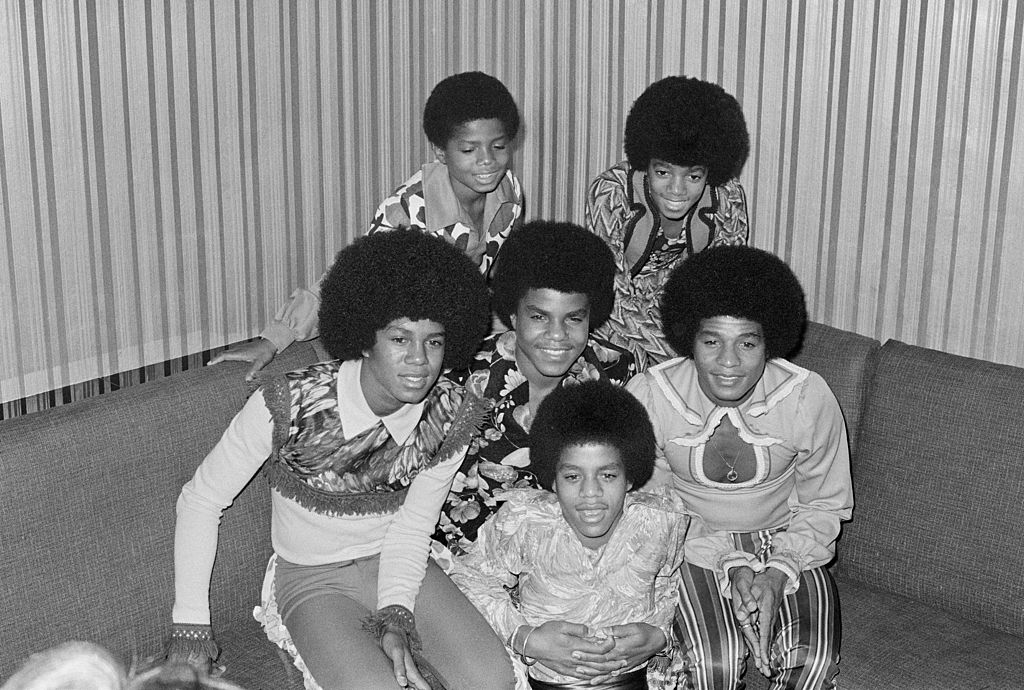 LEGACY
In early 1977, Jackson Five became one of the smallest groups to receive an award from Madison Square Garden Gold. In 1981, they won the same award after performing as The Jacksons for the event. On September 3, 1980, the group received a star on the Hollywood Walk of Fame as the Jackson 5. Although the group looked up to other groups like "Temptations," "Supremes," "The Teenagers," "Family Stone," and so on, the Jacksons also became an inspiration to others. The popularity that "The Jacksons" gained from 1960 to 1970 is similar to that of the "Osmonds." In total, the group went on six tours from May 1977 to July 2013.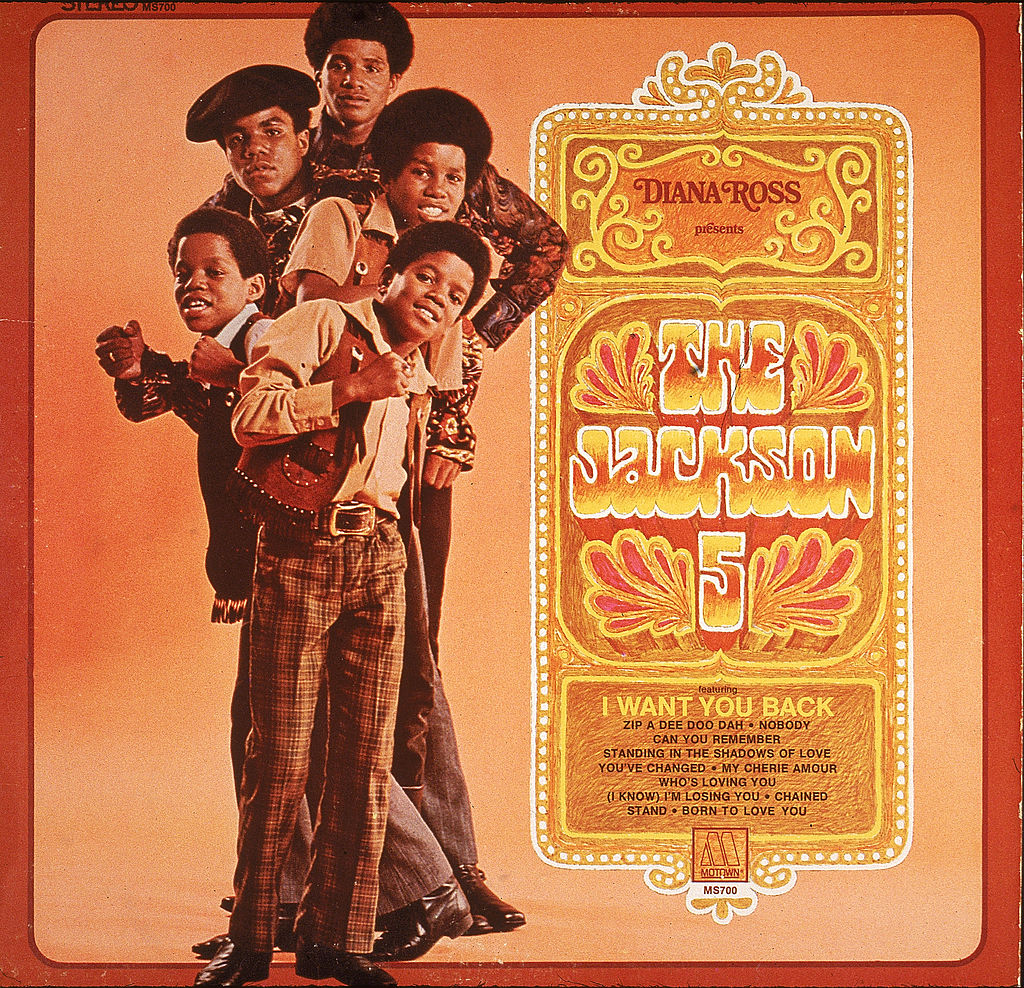 MICHAEL JACKSON
Michael Jackson was the first person in the group to go solo, as he was the most talented in the group. In 1971, he released his first track titled "Got to be There," however his solo fame kicked off in 1979. This year, the singer and songwriter released an album titled "Off the Wall," which became number one in the music industry. Although the group went their separate ways, the group sold more than 100 million records worldwide. Presently, this group is a tribute to Michael Jackson, who died on June 25, 2009, from a cardiac arrest.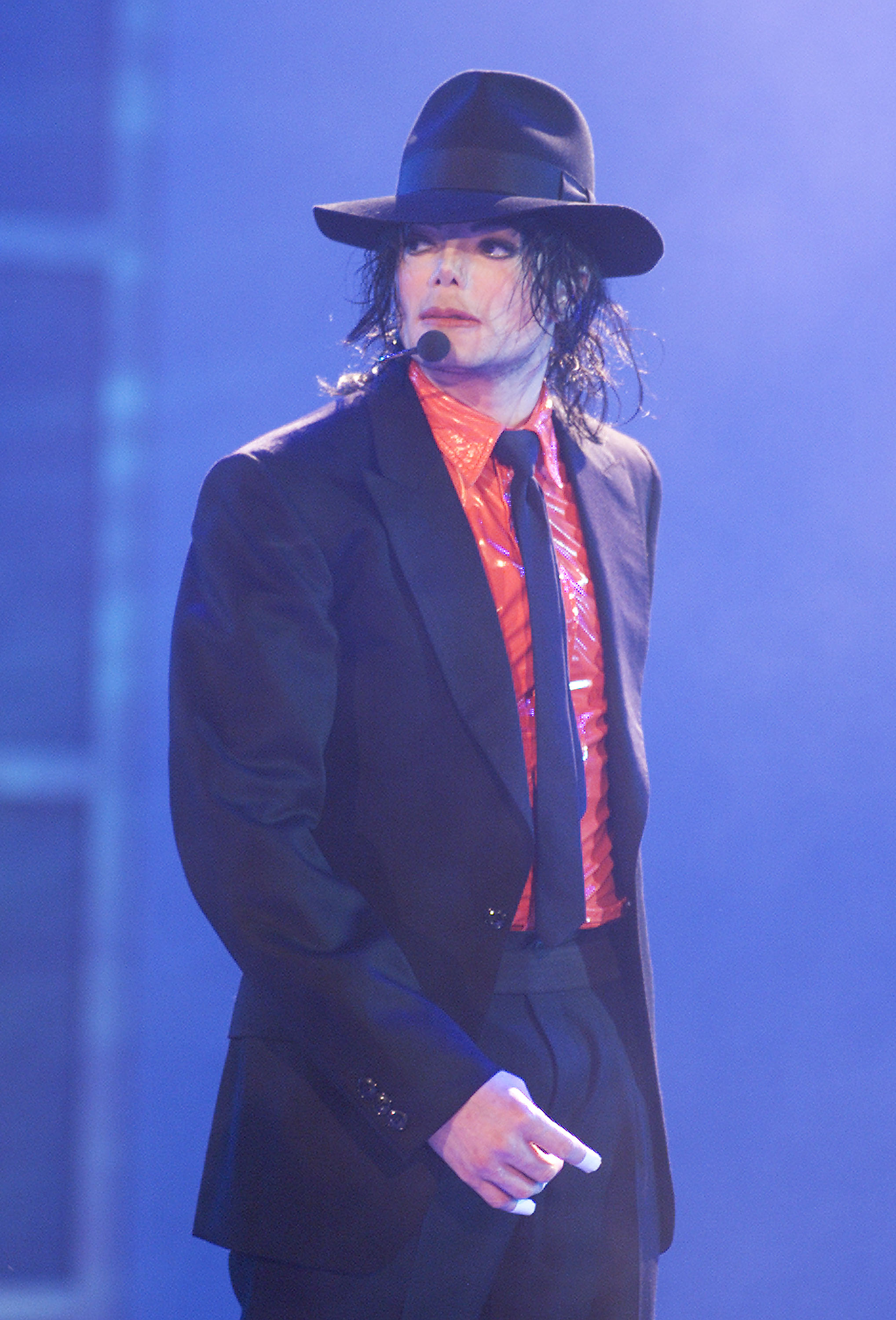 A countless number have claimed to be Michael's love child, but only one of them has legitimate proof: Brandon Howard. There's a strong resemblance between Michael and Brandon, both in looks and actions, plus, according to TMZ, Brandon's DNA came up as a 99.9 percent match with Michael's. That may have to be taken with a pinch of salt. Michael's DNA for the test allegedly came from a 30-year-old dental impression purchased at an auction.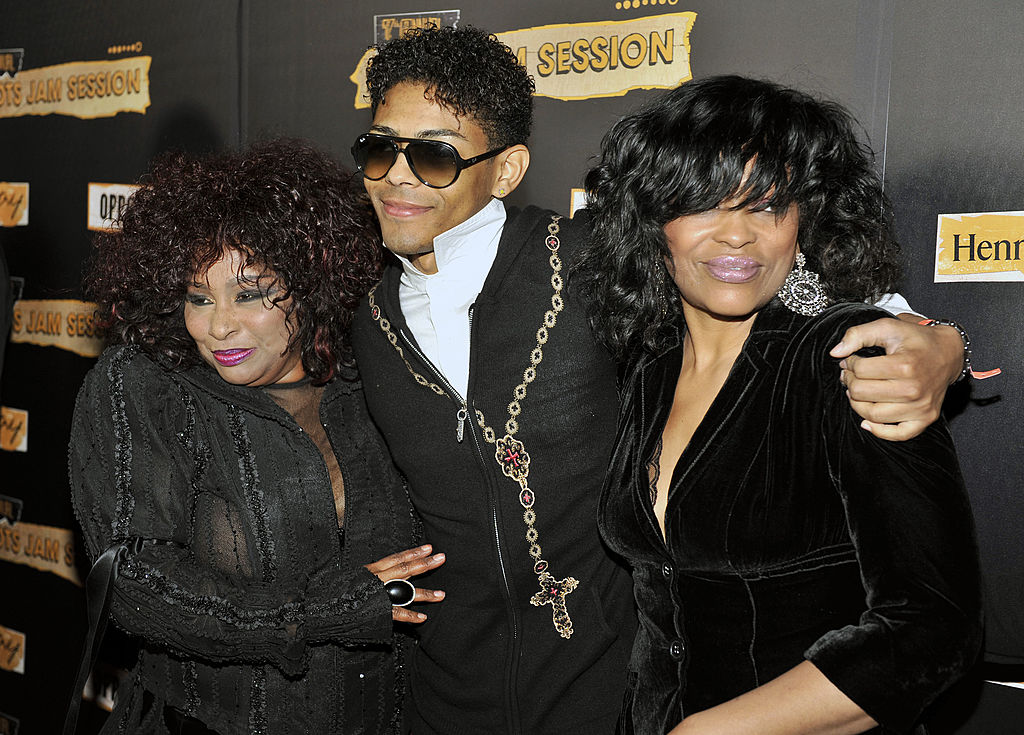 Howard's mother, Mickey, knew Michael in the early 1980s. Supposedly she went by the name Billy back then. That's right, "Billie Jean!" To his credit, Howard tried to distance himself from the drama of the Jackson family. Finally, light has been shown on an age-old mystery behind one of the King of Pop's most celebrated songs and its legendary lyric: "She says I am the one, but the kid is not my son."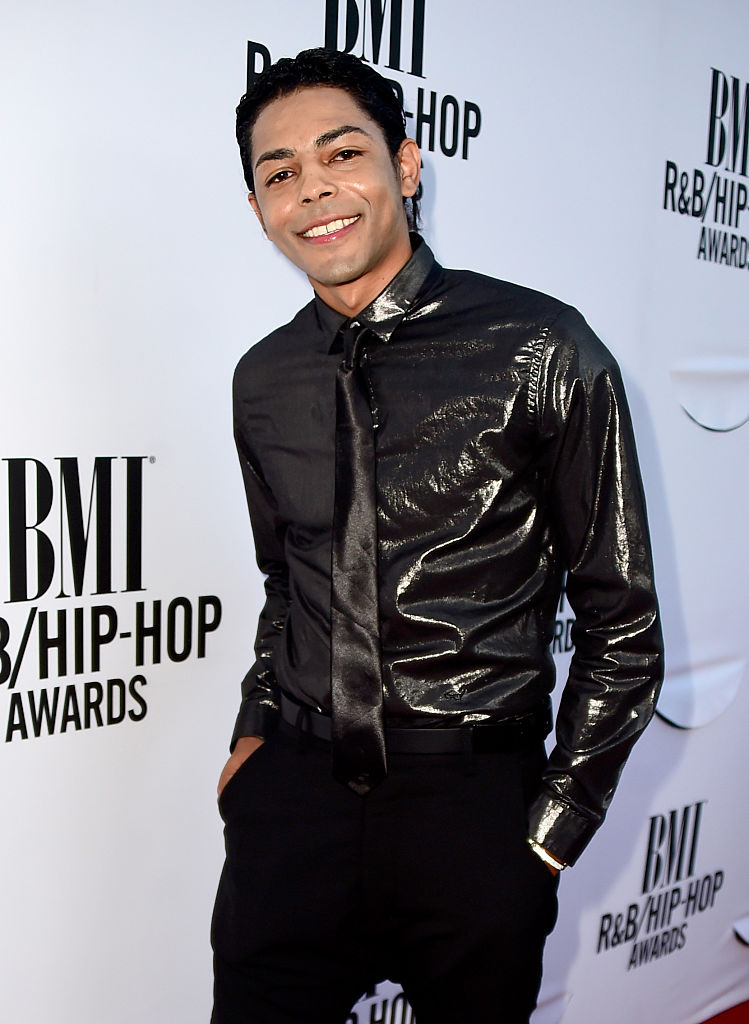 It's no secret that Jackson family patriarch was strict. In an interview with Oprah, he admitted to using a belt strap to discipline them. It wasn't until Michael's friend, Jason Pfeiffer, came forward that the gory details were exposed. In an interview with Radar Online, Pfeiffer said Michael would break down in tears whenever he spoke about his childhood and the beatings he endured. 
"Michael wept as he spoke about how his father whipped him on the back and abused him so much. He made out he couldn't forgive his dad, who he said had made his childhood unbearable."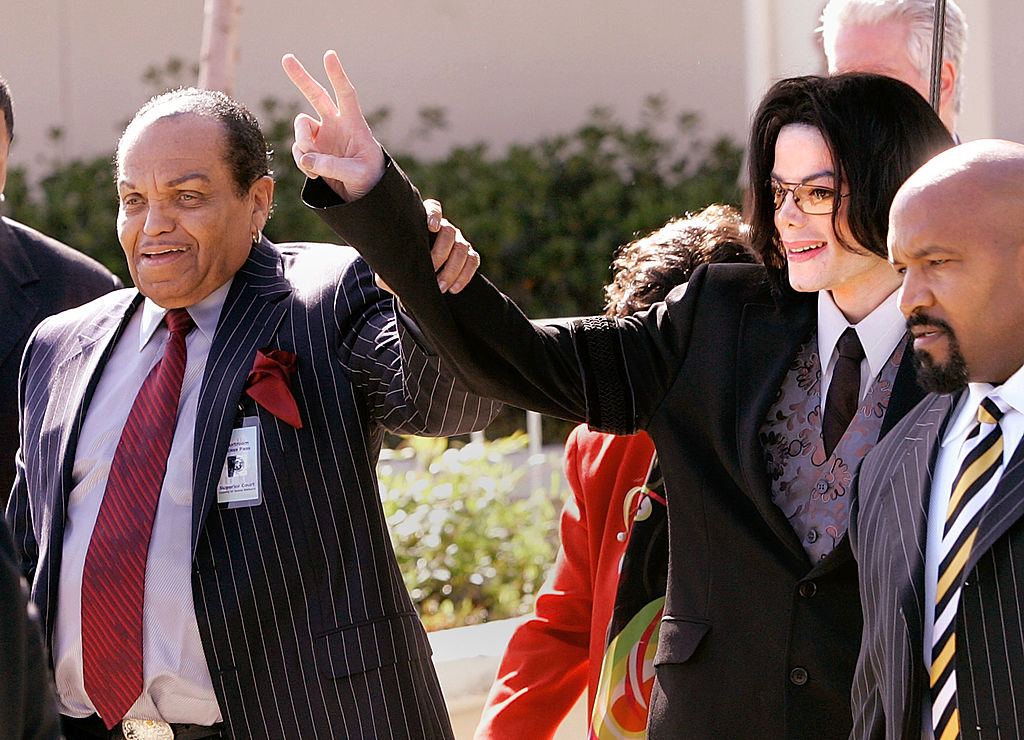 Pfeiffer recalled a time when Michael's father dangled him by one leg and "pummeled him over and over again." The abuse allegedly extended beyond the physical, though. In an effort to teach his children about locking their windows at night, Joe reportedly put on a fright mask and climbed into Michael's bedroom, terrifying his young son.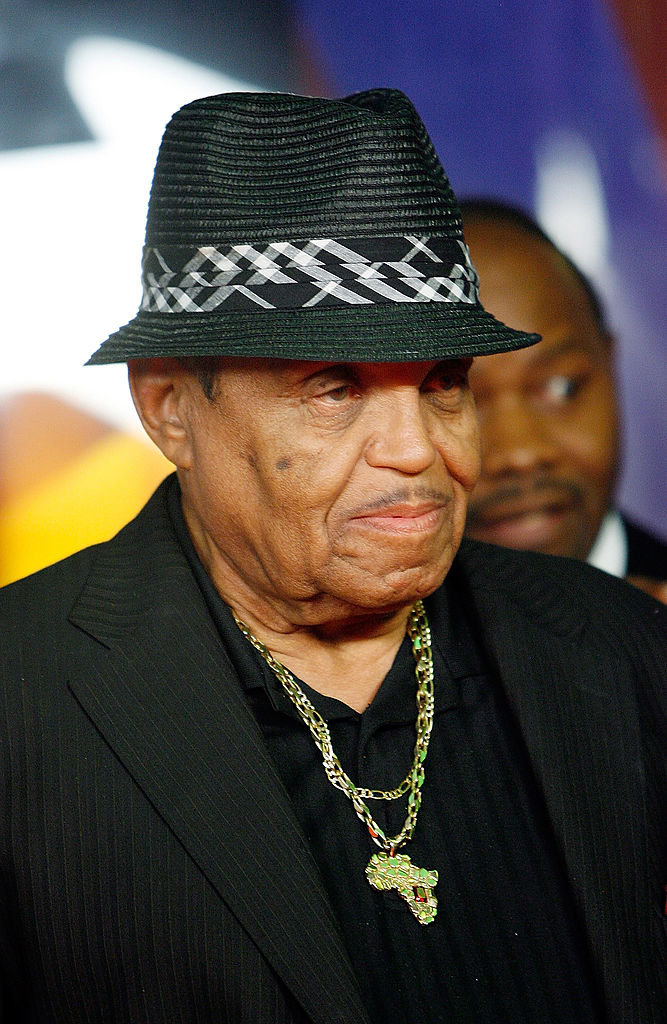 JERMAINE JACKSON
Jermaine didn't achieve the stardom some of the other Jackson's had, but he did have the most varied career in the family. While a member of the Jackson Five, Jermaine released his first solo album in 1972, and he left the group altogether when they left Motown for CBS records. The split allowed Jermaine to focus on his solo career, and he performed throughout the 1990s and started writing and producing music for various artists.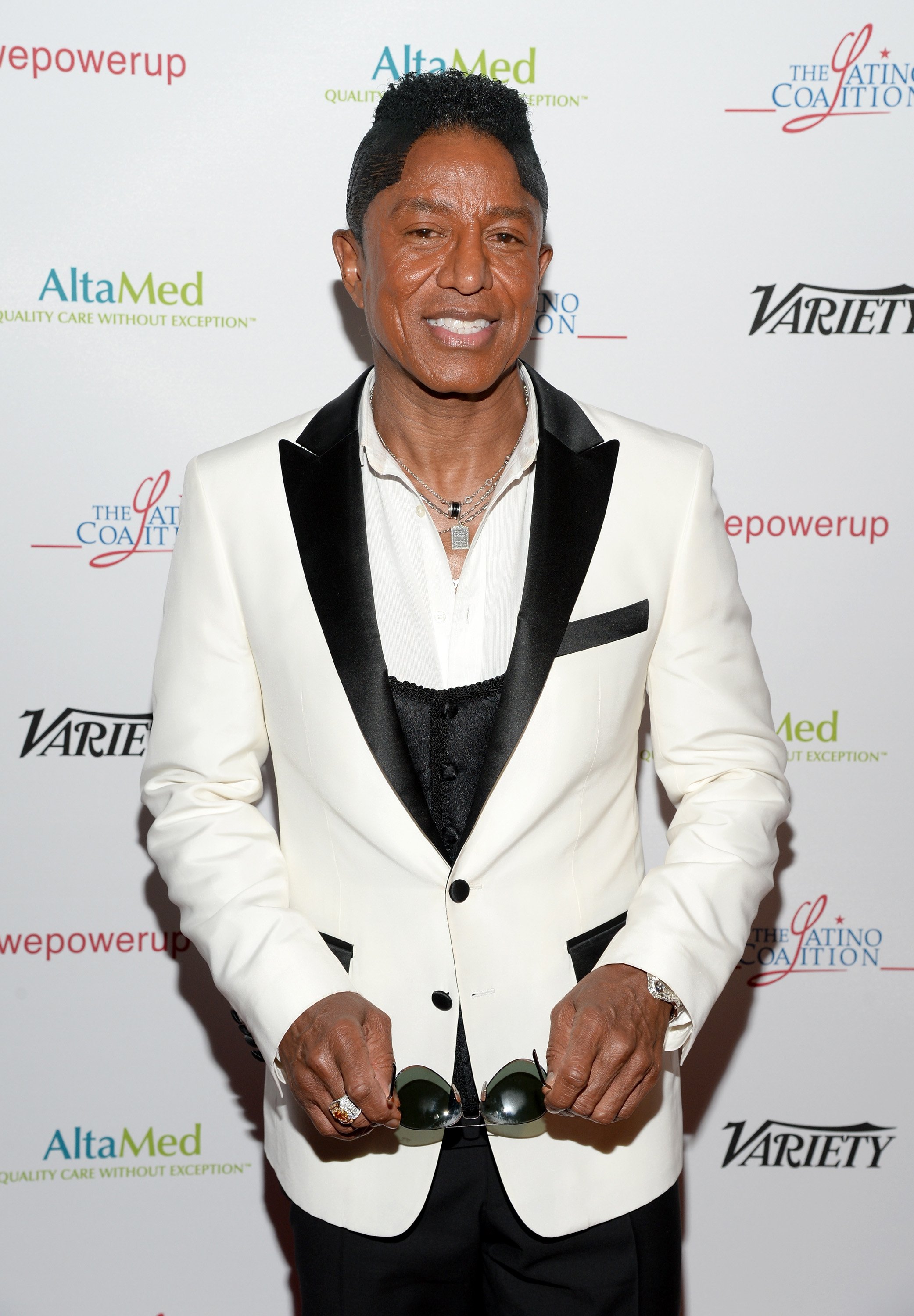 During this time, Jermaine faded out of the spotlight but returned for reasons other than his musical talents. In 2007, Jermaine graced television screens as a housemate on "Celebrity Big Brother UK," and he later made appearances in other reality shows, including "Gone Country," and "Celebrity Wife Swap." However, Jermaine didn't leave his musical roots behind, and he kept recording music. In 2016, he teamed up with The Jackson Five when they performed at the Planet Hollywood hotel and casino in Las Vegas.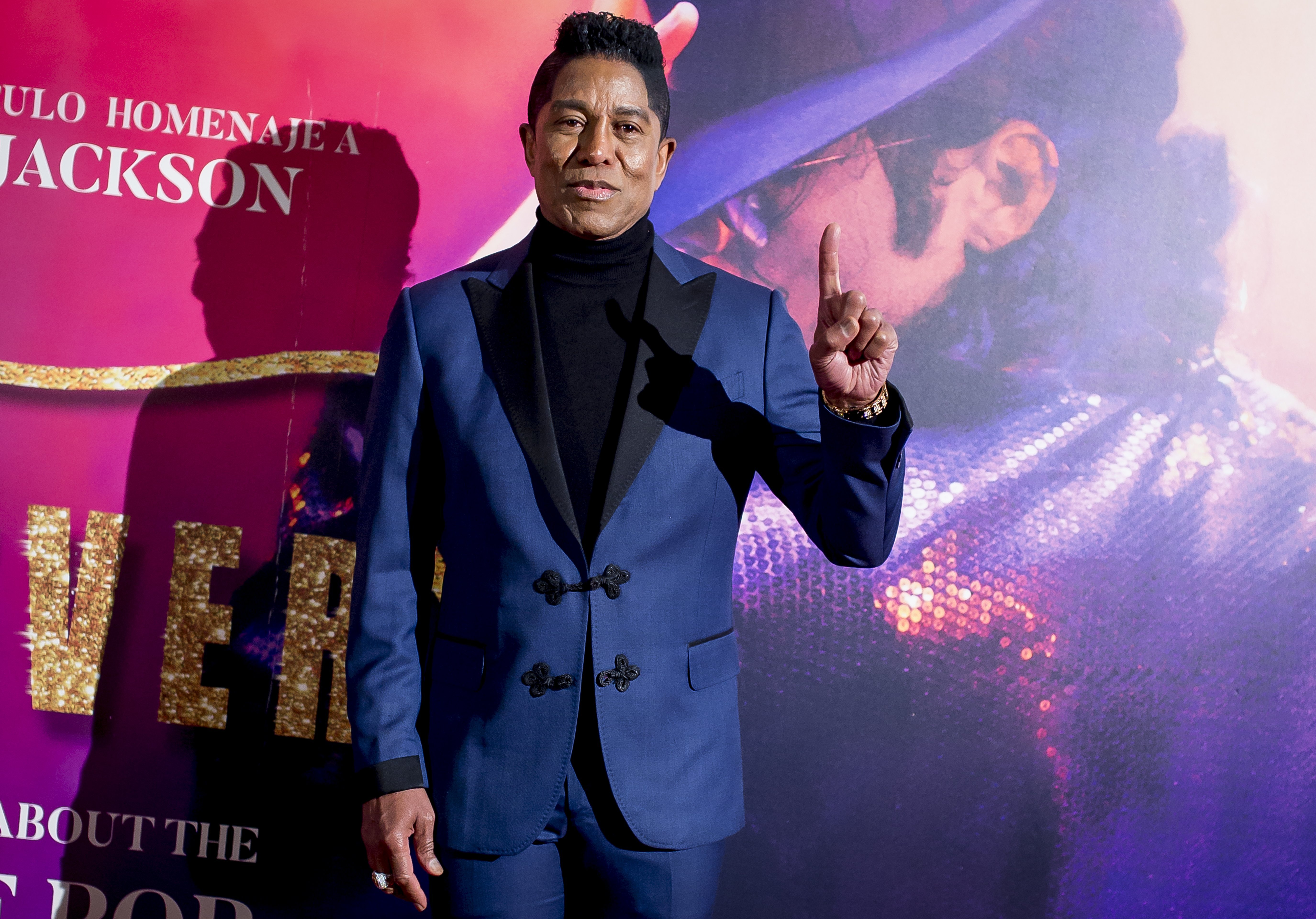 Jermaine Jackson has also been known for his jealousy of his more famous and younger brother, Michael. Family friend Stacy Brown, who also writes for the New York Post, said Jermaine ranted about Michael on an almost daily basis, saying he should have been the one to become rich and famous. He was quoted saying, "That should have been me" many, many times.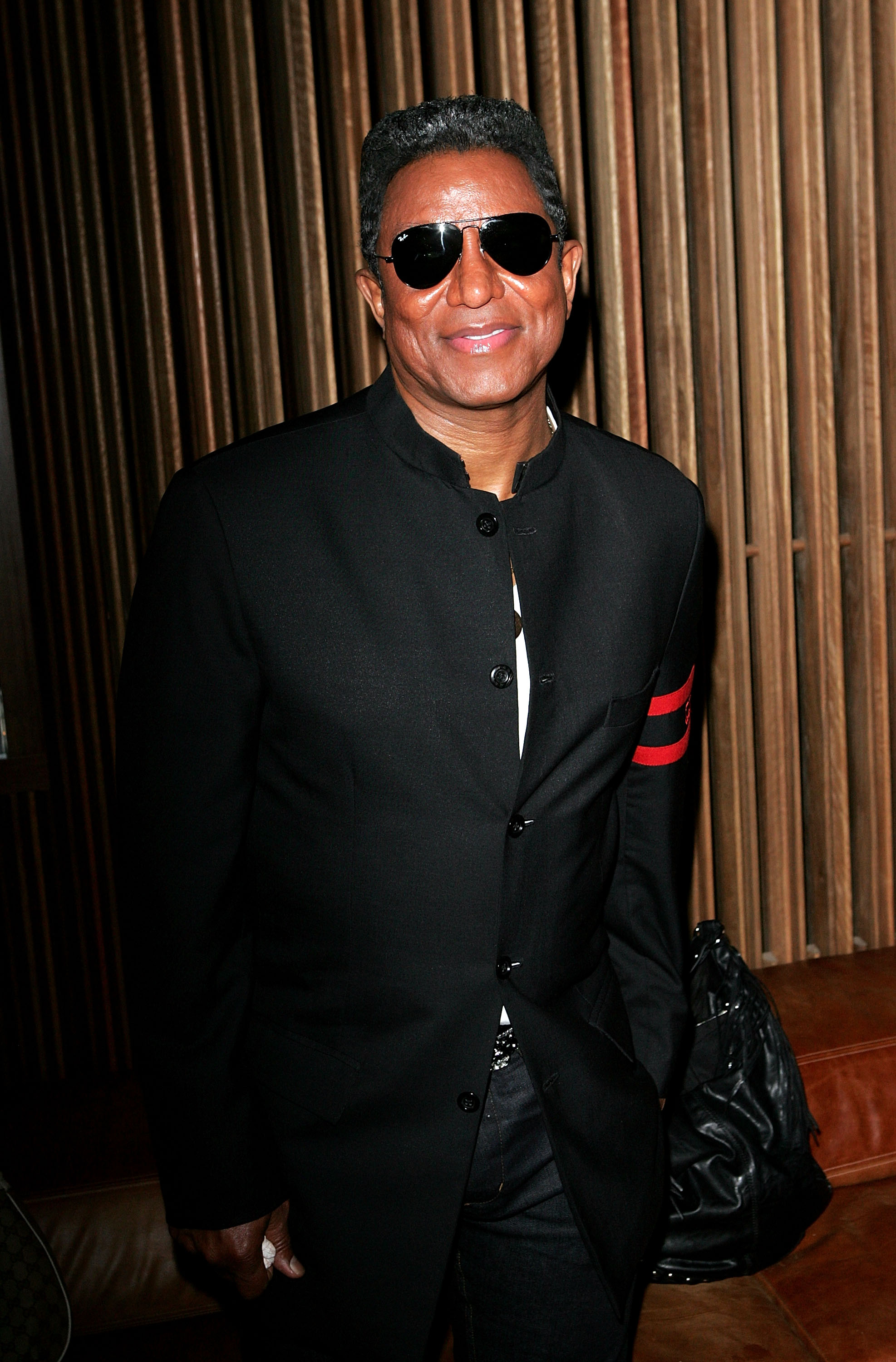 Following Michael's death in 2009, Jermaine received great comfort from Whitney Houston. This wasn't a surprise, as it was well-known, the two had a long friendship and working relationship. They also both loved Michael. Jermaine mentioned their friendship in his 2011 book, You are Not Alone: Michael Through a Brother's Eyes. However, after Houston's death in 2012, the story began to change.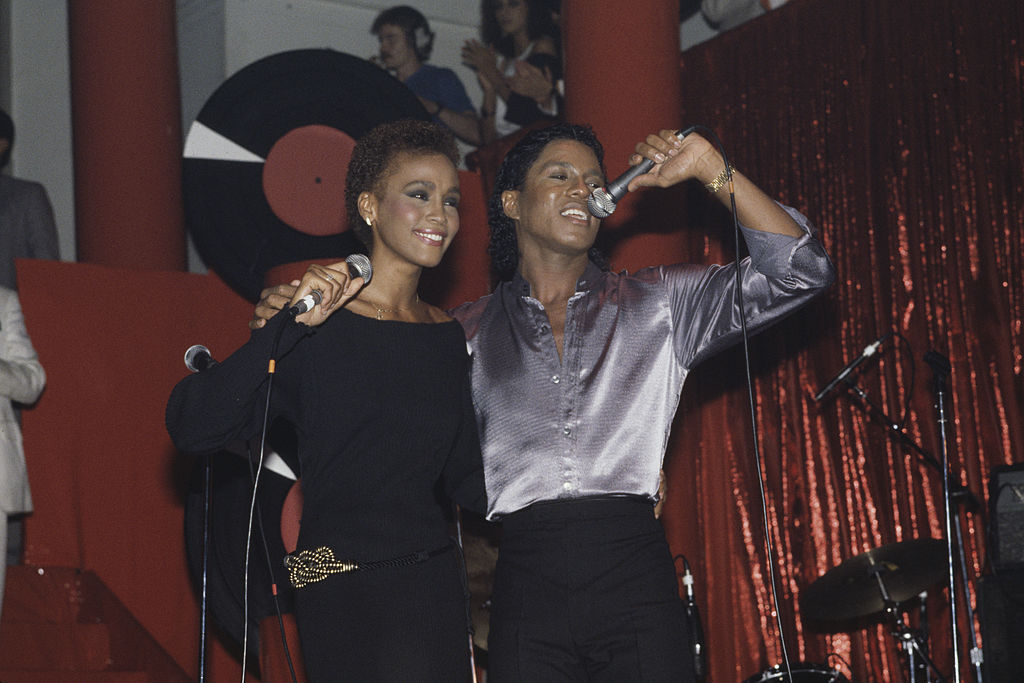 A source told The Sun that Jermaine purposely left details of their affair out of his book, so it would look like the two were just friends. The source claimed Jermaine and Houston had a year-long affair, beginning in 1984 and ending only after Jermaine refused to leave his then-wife, Hazel Gordy.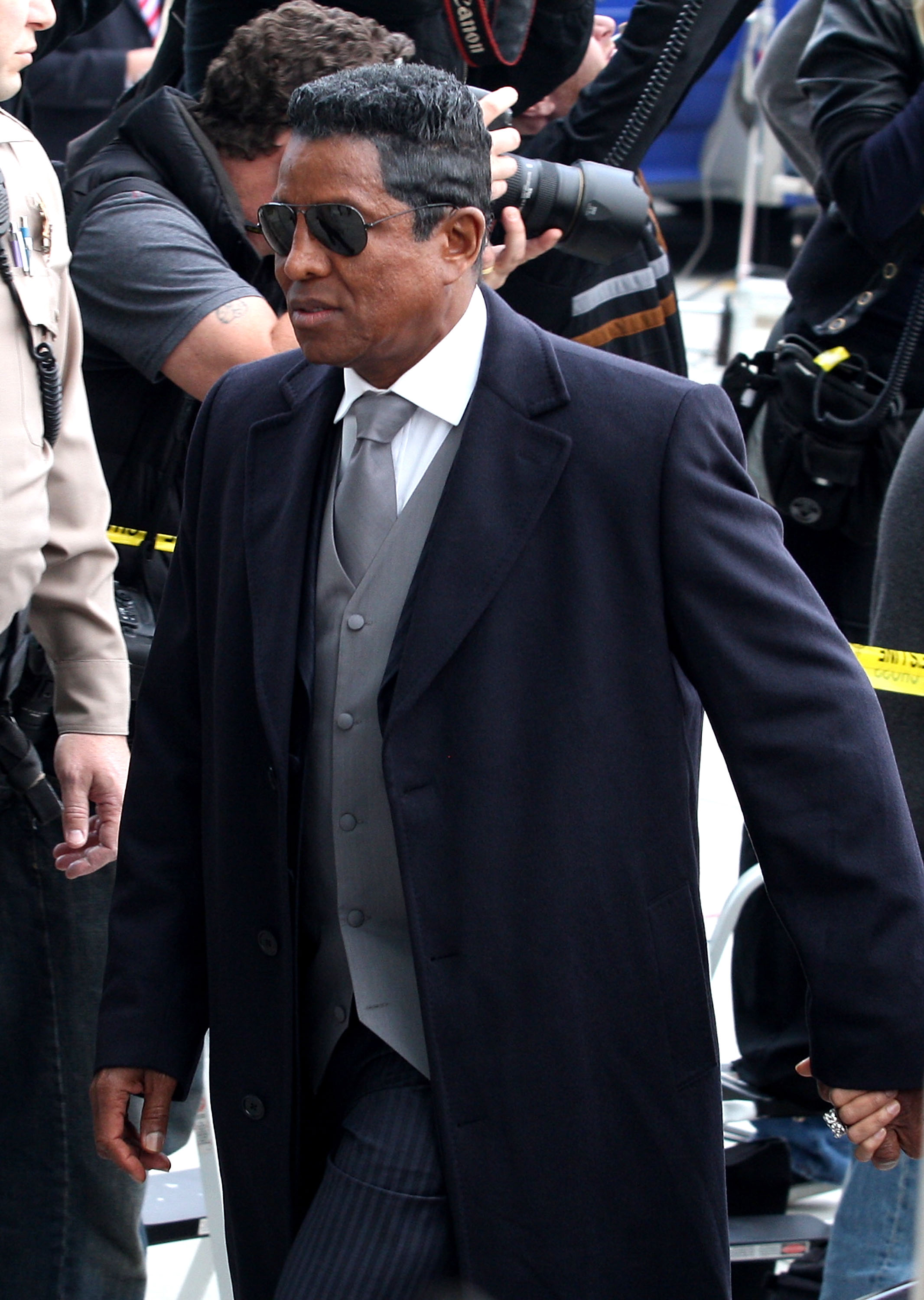 TITO JACKSON
When The Jackson Five, followed by The Jacksons, split up, Tito focused on managing his son's career, but the call of his guitar strings had Tito return to the stage as a blues guitarist. While he continued recording and performing, Tito also appeared on television, and he became a judge on the UK competition series, "Just the Two of Us" in 2007. Tito's 2016 solo album, "Tito Time," features the popular single, "Get It, Baby," while he also performs as a guitarist for a small jazz band around the Los Angeles area.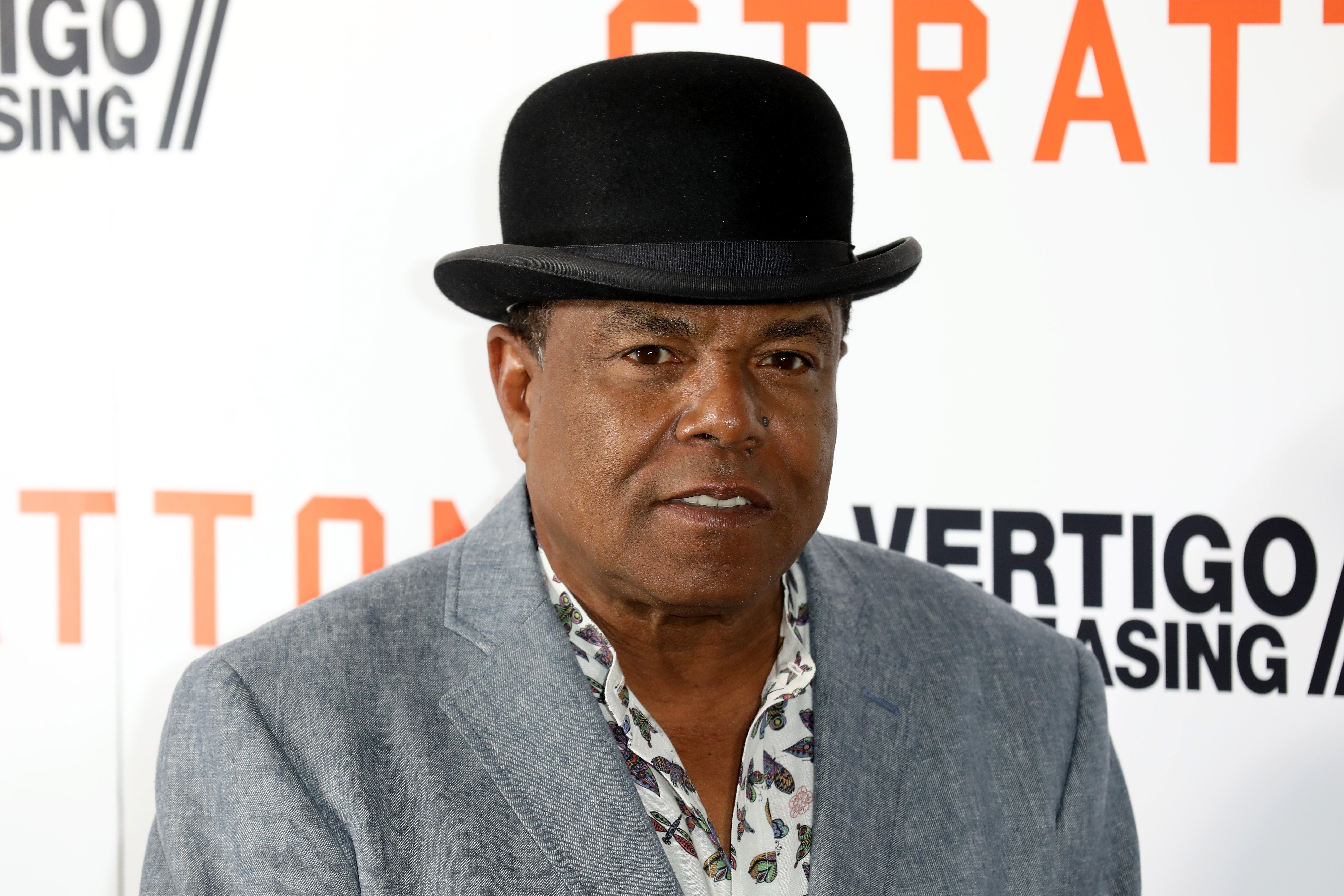 According to the Daily Mail, Tito's son, Taj, was sexually abused by a family member as a child. According to Taj's tweets, it was an unnamed relative on his mother's (the late Delores "Dee Dee" Martes) side of the family. Reportedly Michael helped Taj cope with and survive the ordeal, acting as a support system for Taj and his mother. Taj revealed his dark secret in order to defend his deceased uncle against choreographer Wade Robson's 2013 lawsuit, in which he claimed Michael molested him repeatedly between the ages of 7 to 14.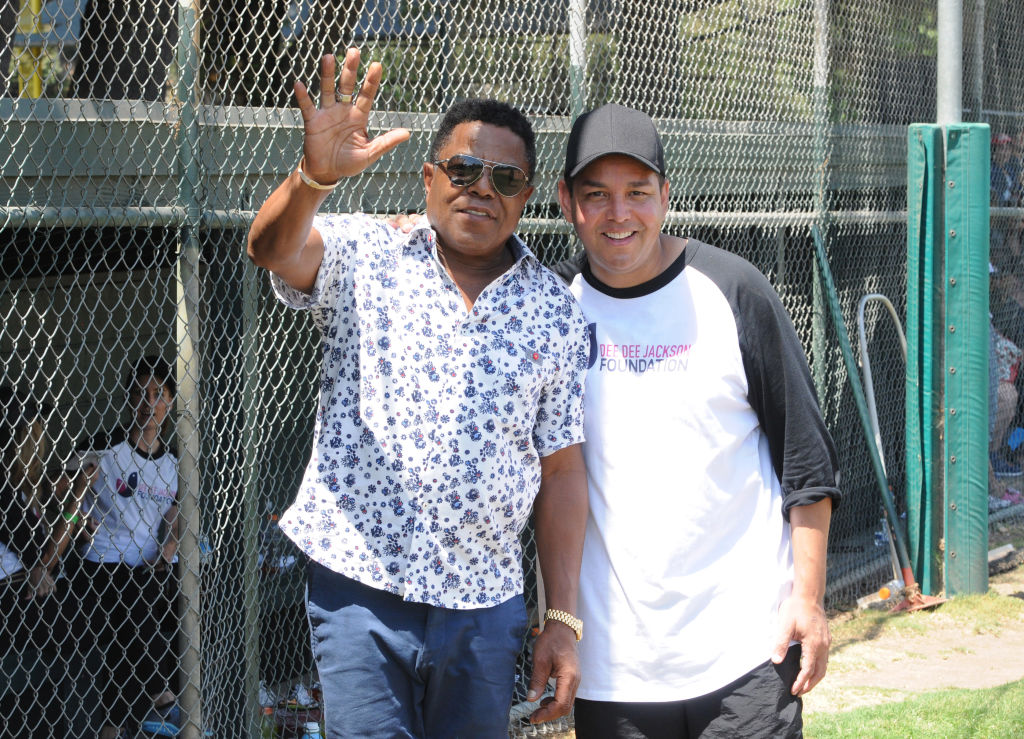 JACKIE JACKSON
As the original leader of The Jackson Five, Jackie continued working with his brothers on various projects while also focusing on other areas of the music business. Jackie started his independent record label, Jesco, and headed up Futurist Entertainment, who, in 2007, promoted his son Sigmund's mixtape.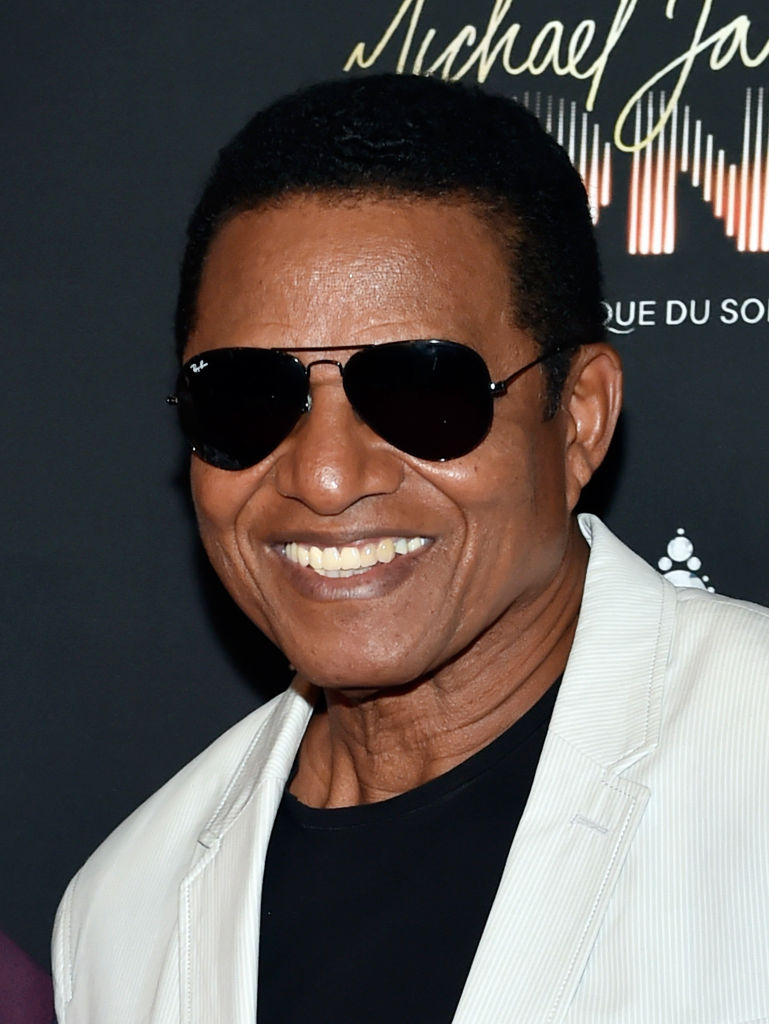 Along with his brothers, Jackie worked on the theme song for the 1987 film, "Burglar," starring Whoopi Goldberg. The single featured on Belgium's Top 40 chart for two weeks. In 2009, Jackie appeared in "The Jacksons: A Family Dynasty," and performed alongside his brothers Marlon, Jermaine, and Tito in Las Vegas in 2012.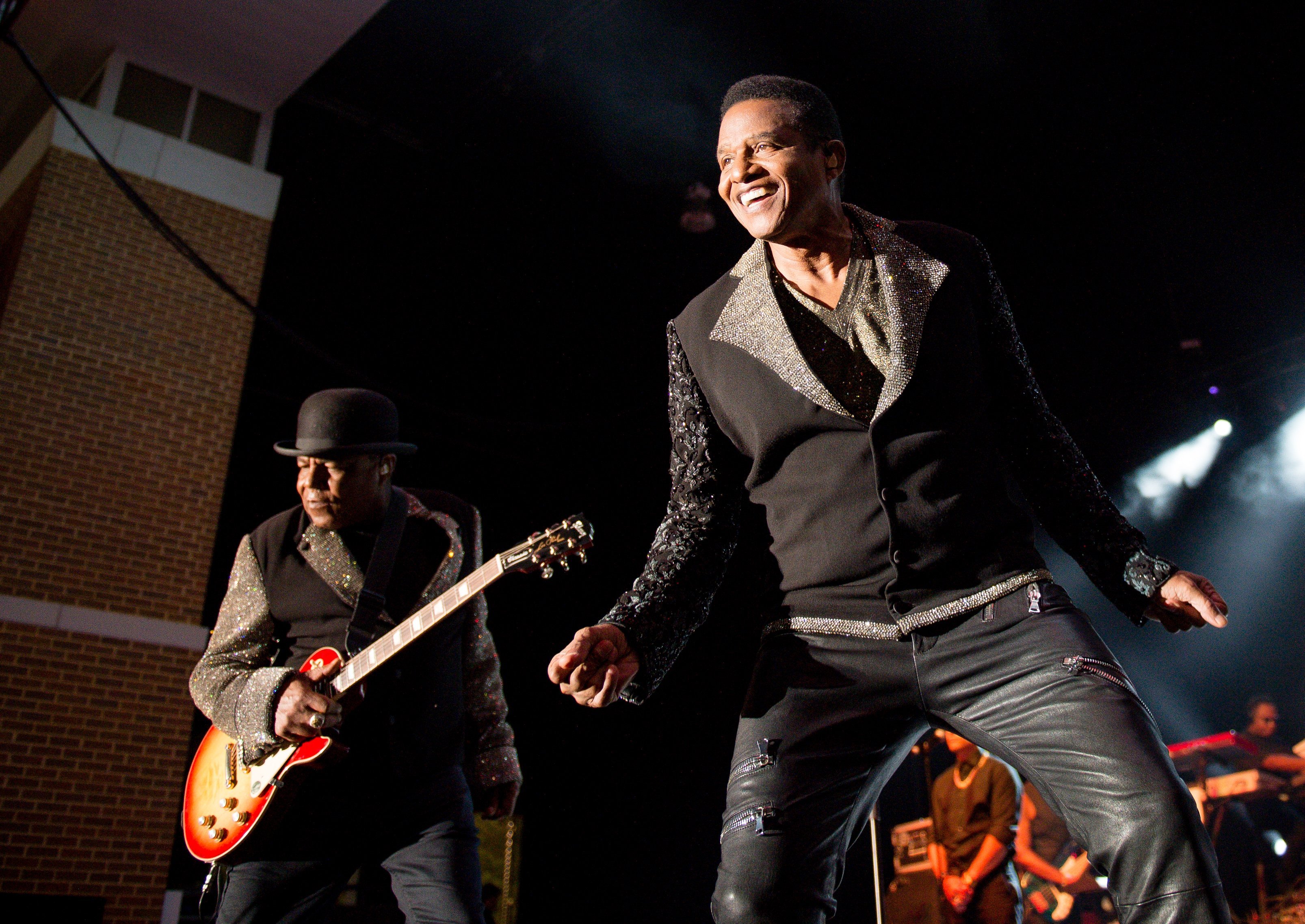 MARLON JACKSON
Marlon's career took a turn away from the spotlight after The Jackson Five split up. After releasing his solo album "Baby Tonight" in 1987, he made small contributions to albums of his family members before shelving his music career. He started a cable network called the Black Family Channel, which featured family-oriented programming made for the African-American viewers, but the company closed its doors in 2007. Since then, he has reportedly worked at a San Diego supermarket where he stacks shelves.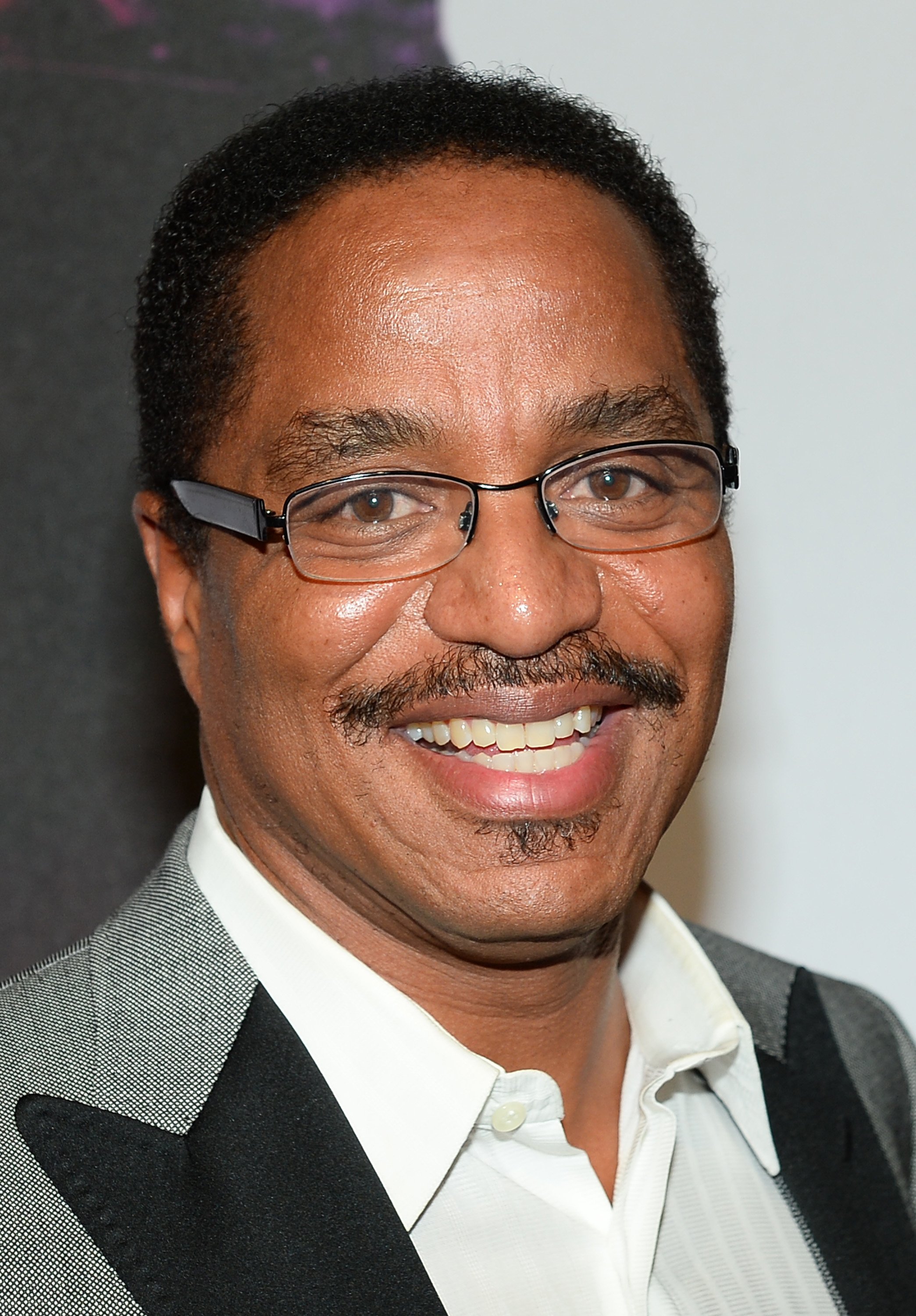 JANET JACKSON
Apart from the late Michael Jackson, Janet became the most successful and prominent member of the Jackson family. As the youngest of her siblings, Janet rolled out various hit since her 1982 debut, and her 1986 album, Control, featured five Top 5 single hit songs. When Janet brought out her album, Rhythm Nation in 1989, seven of its songs became Top 5 singles, and it firmly cemented her spot as a star.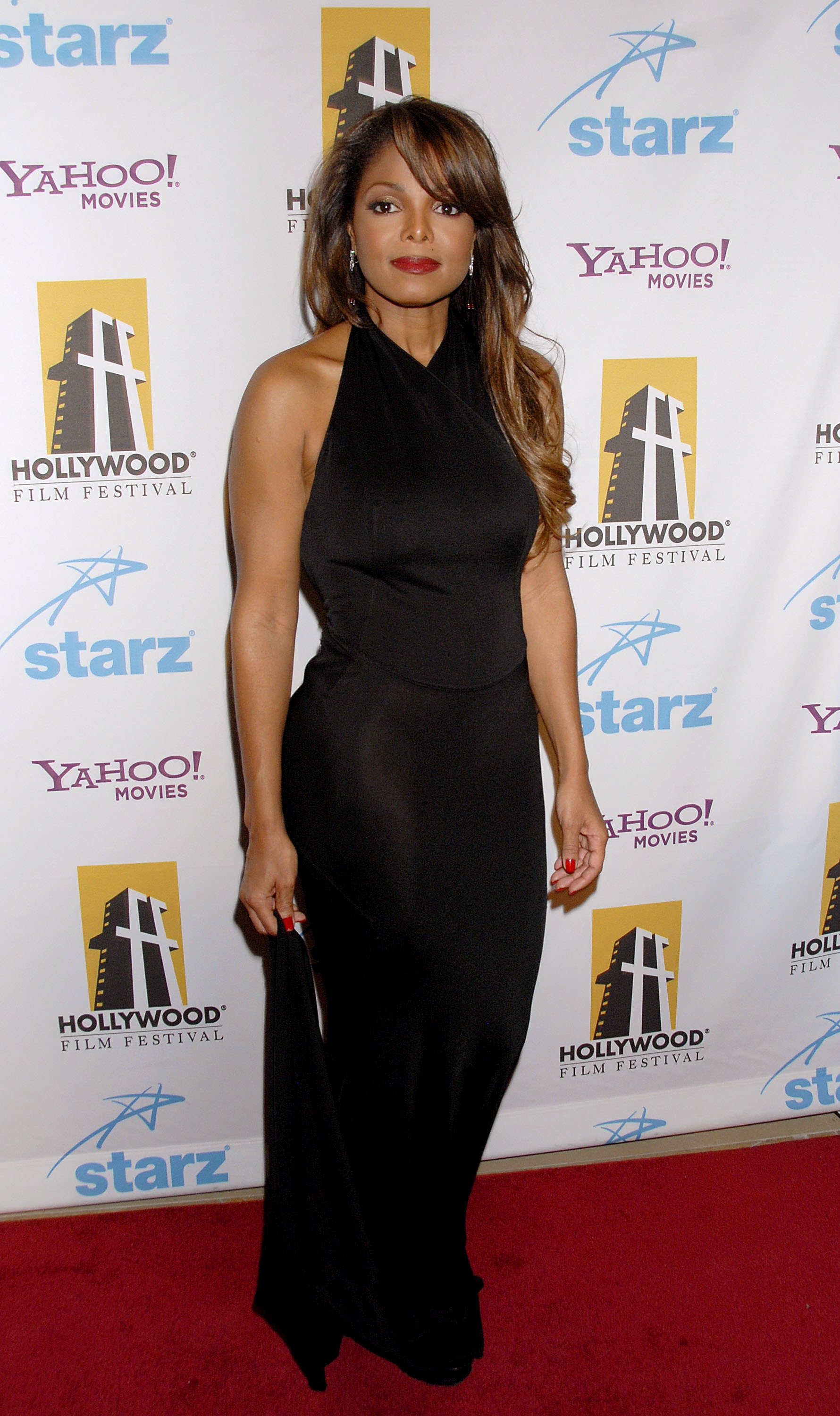 In 2007, Forbes named Janet as one of the richest women in entertainment, having raked in around $150 million during her career, sandwiched between Julia Roberts with $140 million, and Mariah Carey with a whopping $235 million. Early in 2019, Janet announced her Las Vegas residency, and played at the Glastonbury Festival in July.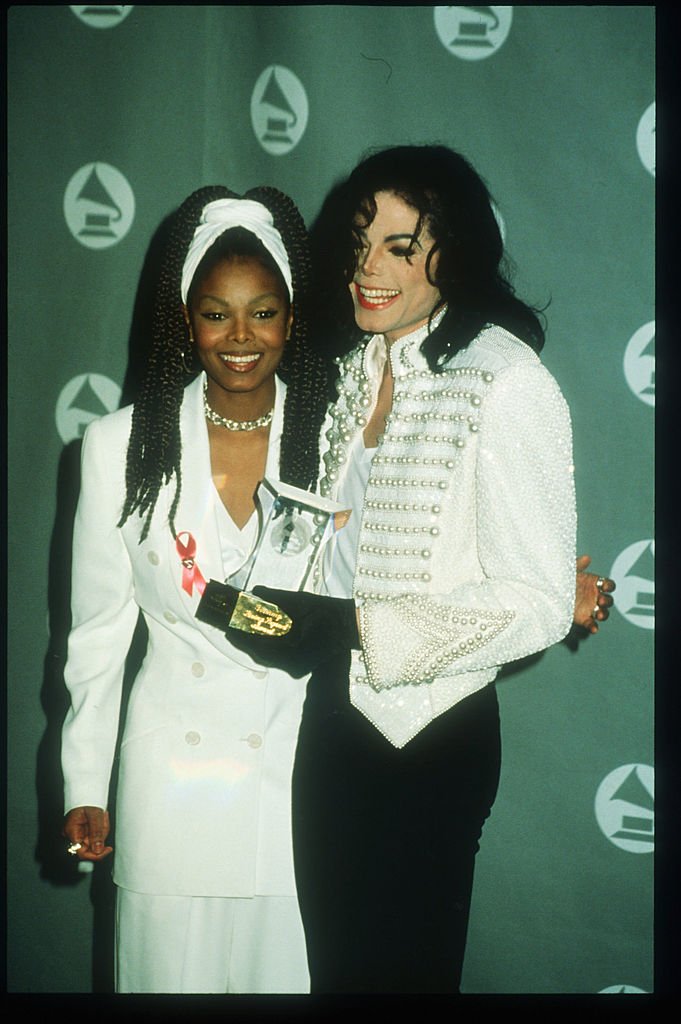 Not even Janet Jackson, the squeakiest clean of the Jacksons, is without scandal. Long before the 2004 wardrobe malfunction at the Super Bowl, Janet may have mothered a child with her first husband, James DeBarge. Rumor has them sending the little girl, Renee, to live with Janet's sister, Rebbie, according to an interview with James' younger brother, Young DeBarge, on Hot 97 (via CBS News).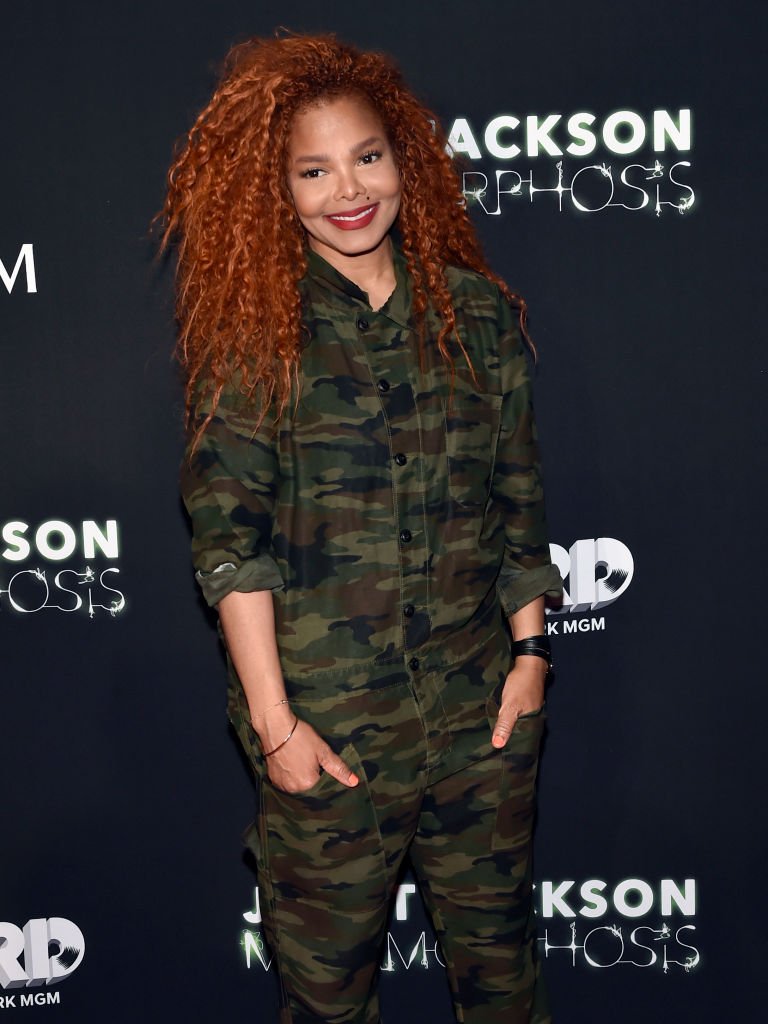 Janet and DeBarge married when she was just 18-years-old and lasted less than three months. According to People, Renee is not Janet's child, claiming the child was born in 1986 or 1987, long after her marriage was annulled. Janet has not commented on the child's parentage.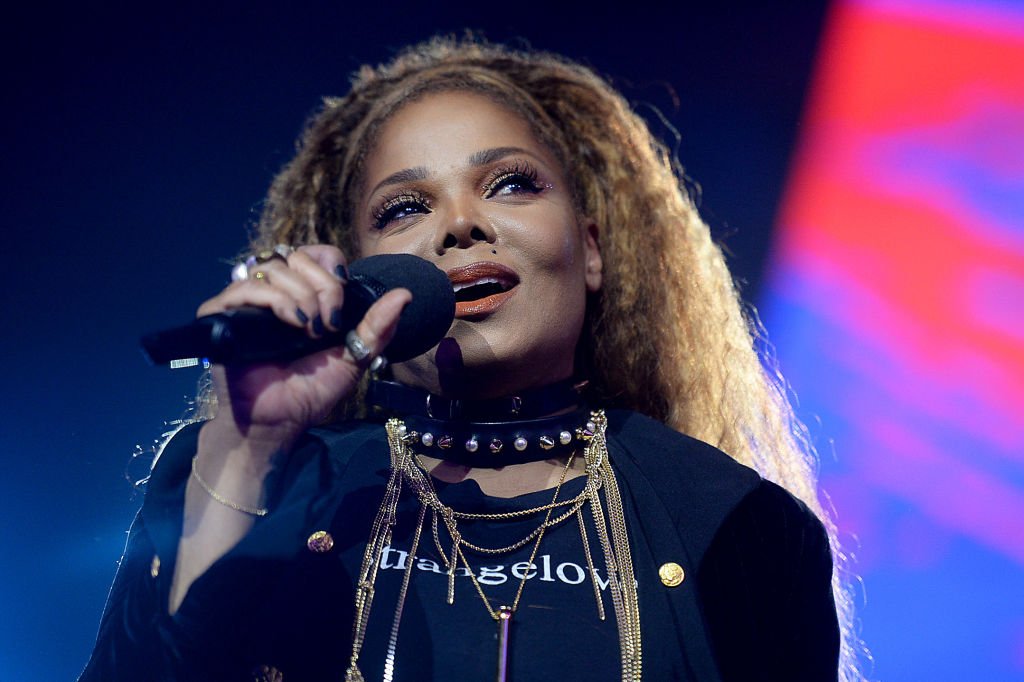 LA TOYA JACKSON
The 1980s turned into a trying decade for La Toya, who distanced herself from the Jackson family during its final years. She released her solo album, La Toya, and shortly after, in 1989, she posed topless for Playboy. La Toya also became a prominent member of the "Psychic Friends Network," and she later claimed that her husband at the time, Jack Gordon, not only forced her to pose for Playboy but controlled every aspect of her life with an iron fist.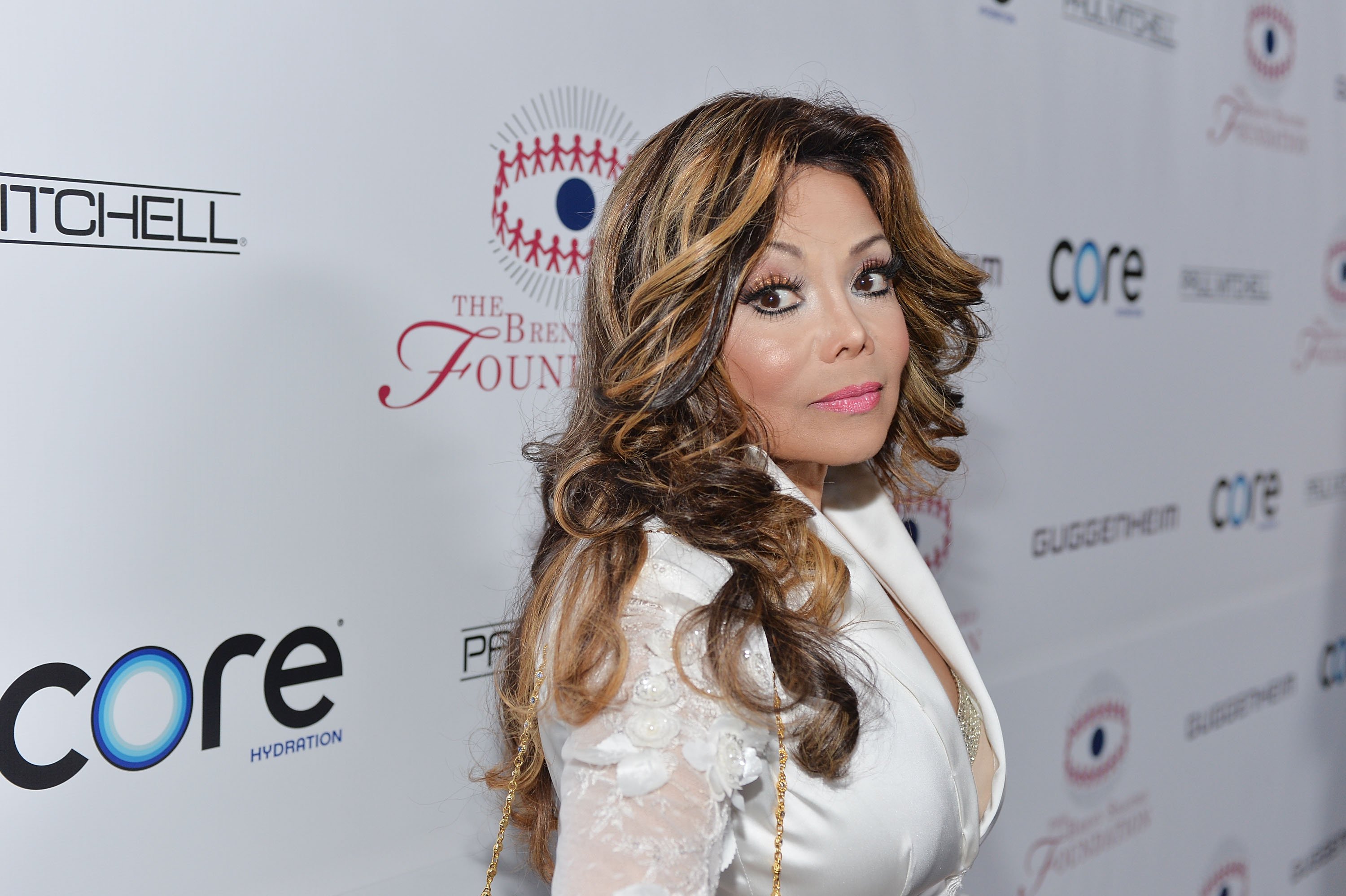 Late in the 1990s, La Toya's brother, Randy, helped her leave Jack's home to get out of the abusive relationship while he was away. She then confined herself to her new home after she filed for divorce and focused on writing music.
La Toya made her way onto television during the 2000s, and she appeared on reality shows, including "Celebrity Big Brother," "Armed & Famous," and "Celebrity Apprentice," where she raised $65, 000 for AIDS Project Los Angeles.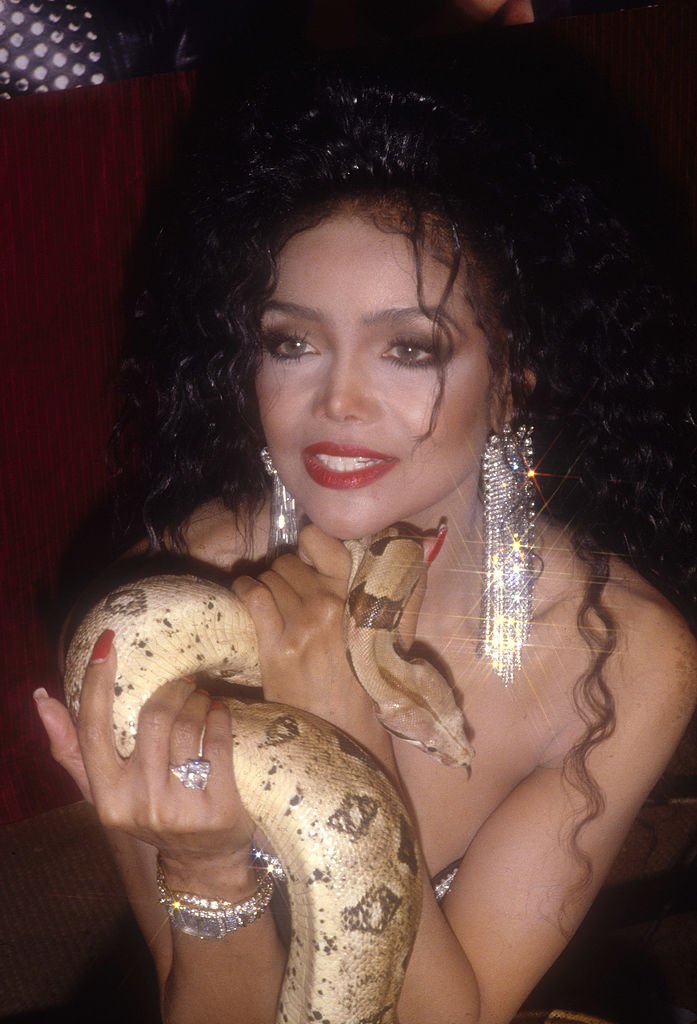 Most recently, she appeared on the reality show, "The Masked Singer" in 2019, which revealed her to be "The Alien." Relatedly, while Janet Jackson has a busy schedule with her Las Vegas Residency and other career obligations, she is also a single mother While the famous Jackson sibling chose not to hire a nanny to help with the workload, she did admit that being a single working mother is not easy.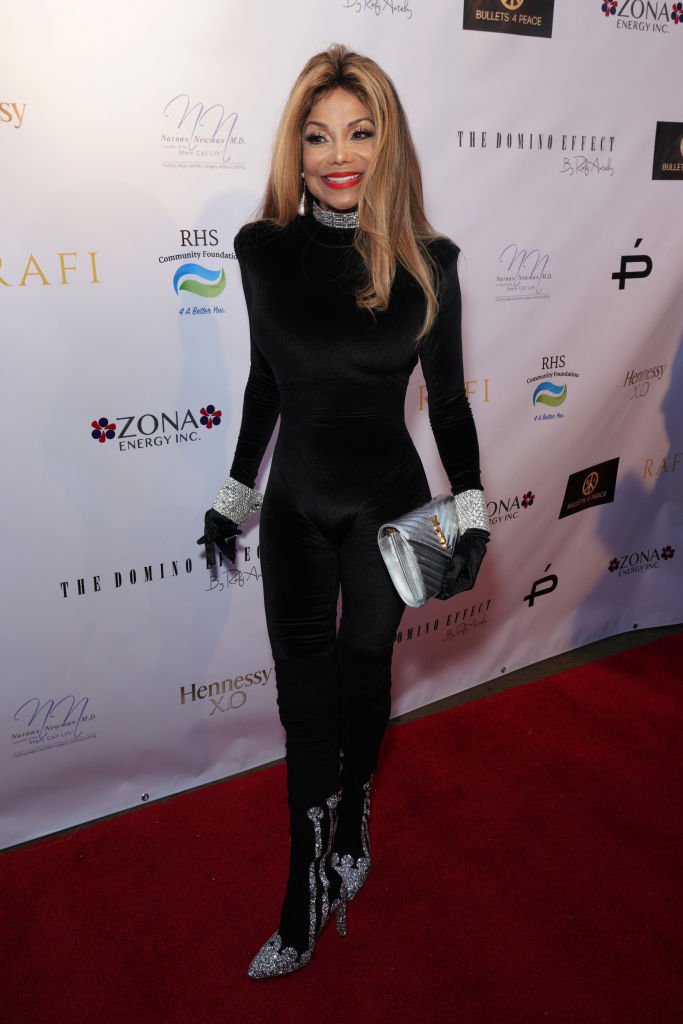 The Jacksons have shown the world in several ways that they are a family of music, and they do not hesitate to show off their talents. Even with Michael Jackson gone and the group dissolved, the Jacksons remain one of the best musical groups in history. Other members of the group have gone on to do better things for themselves, and most of them have stopped singing for a while. What do you miss about Jackson Five? Tell us in the comment section below.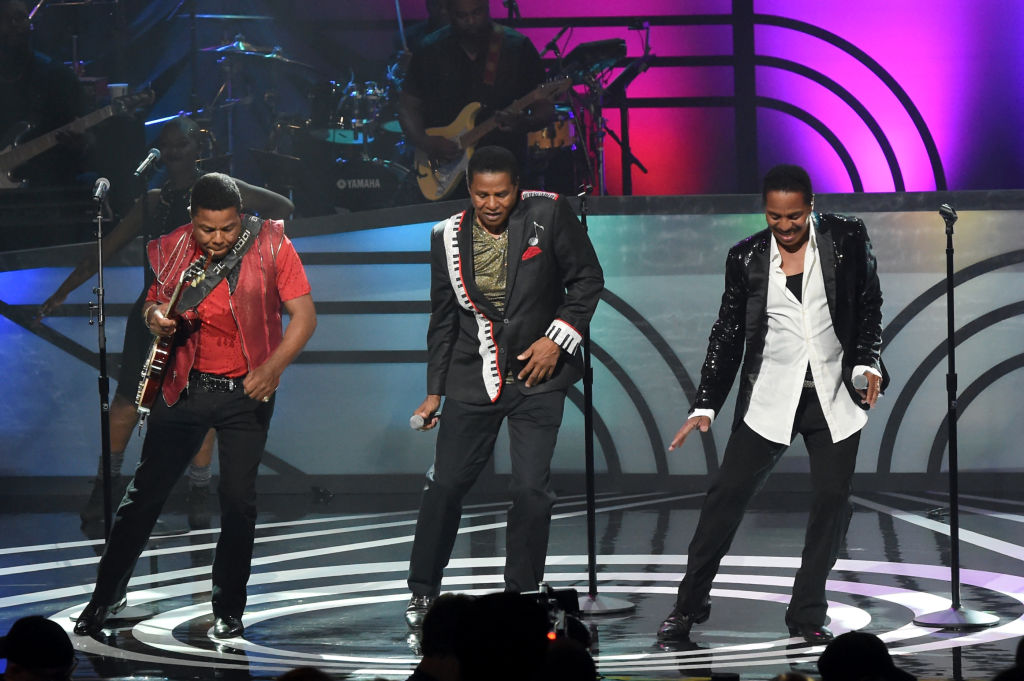 Source: Wikipedia, All Music, GQ Magazine, Infinity Prods, Nicki Swift