How I Met Your Mother Cast: Career and Personal Life
Let`s play a little game we`d like to call: haaaaaave you met Ted after the show ended? And what is going on with his best friends from the show? Who is trading his acting career for playing in a guitar duo? Who is launching a debut song album? Let`s learn all the details about the personal and professional lives of the How I Met Your Mother cast!
Jason Segel as Marshall Eriksen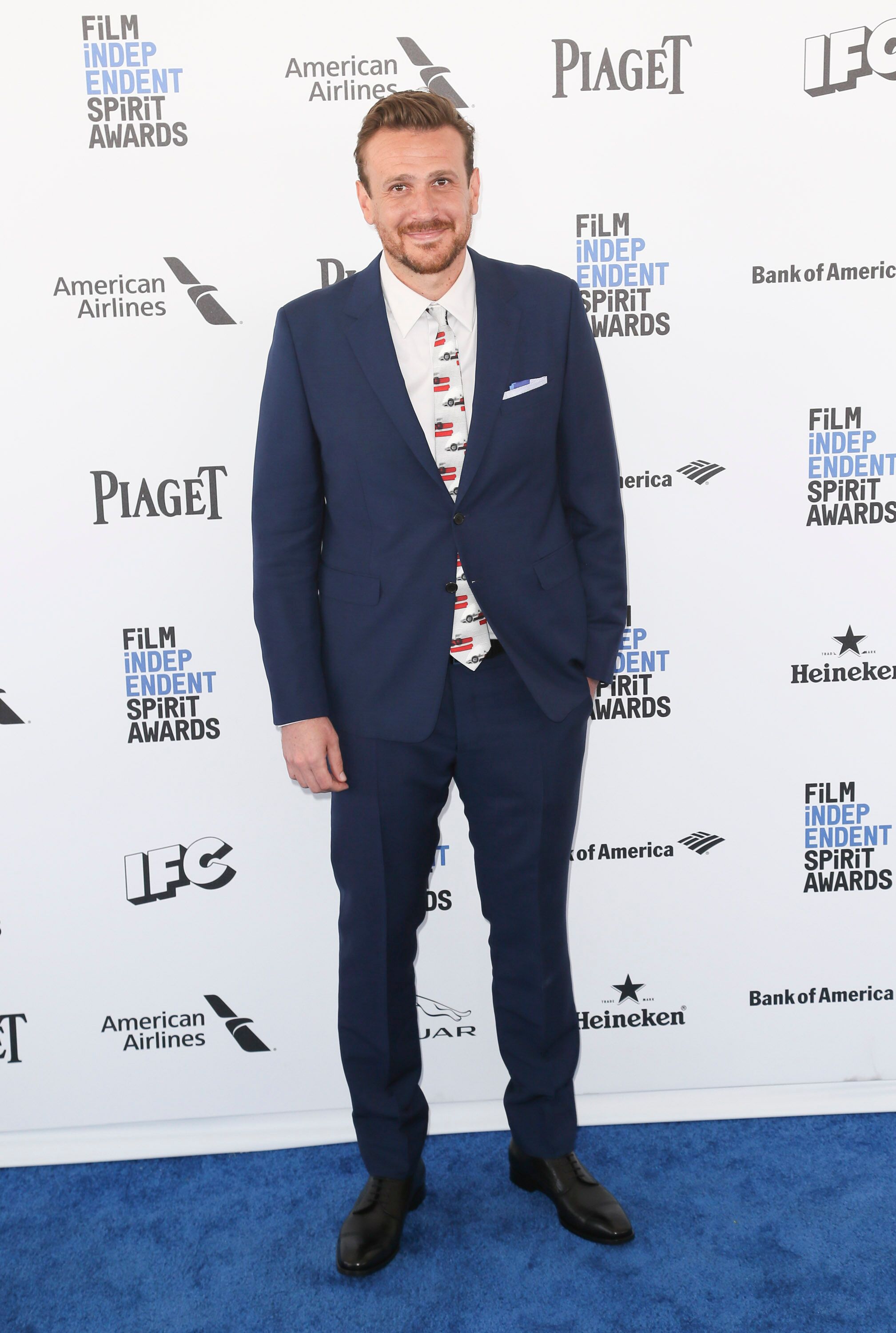 This guy wrote the weirdest, sweetest and most spontaneous songs ever! The big Marshmellow will always remain in our hearts, making us believe that there is a chance for as strong and pure a love as he felt for his chosen Lilypad.
Surprisingly, Jason Segel never even watched the show's ending! He commented:
"I'm aware of what happened, but there is something for me about leaving that show with an ellipsis. I like that in my own mind it's still alive."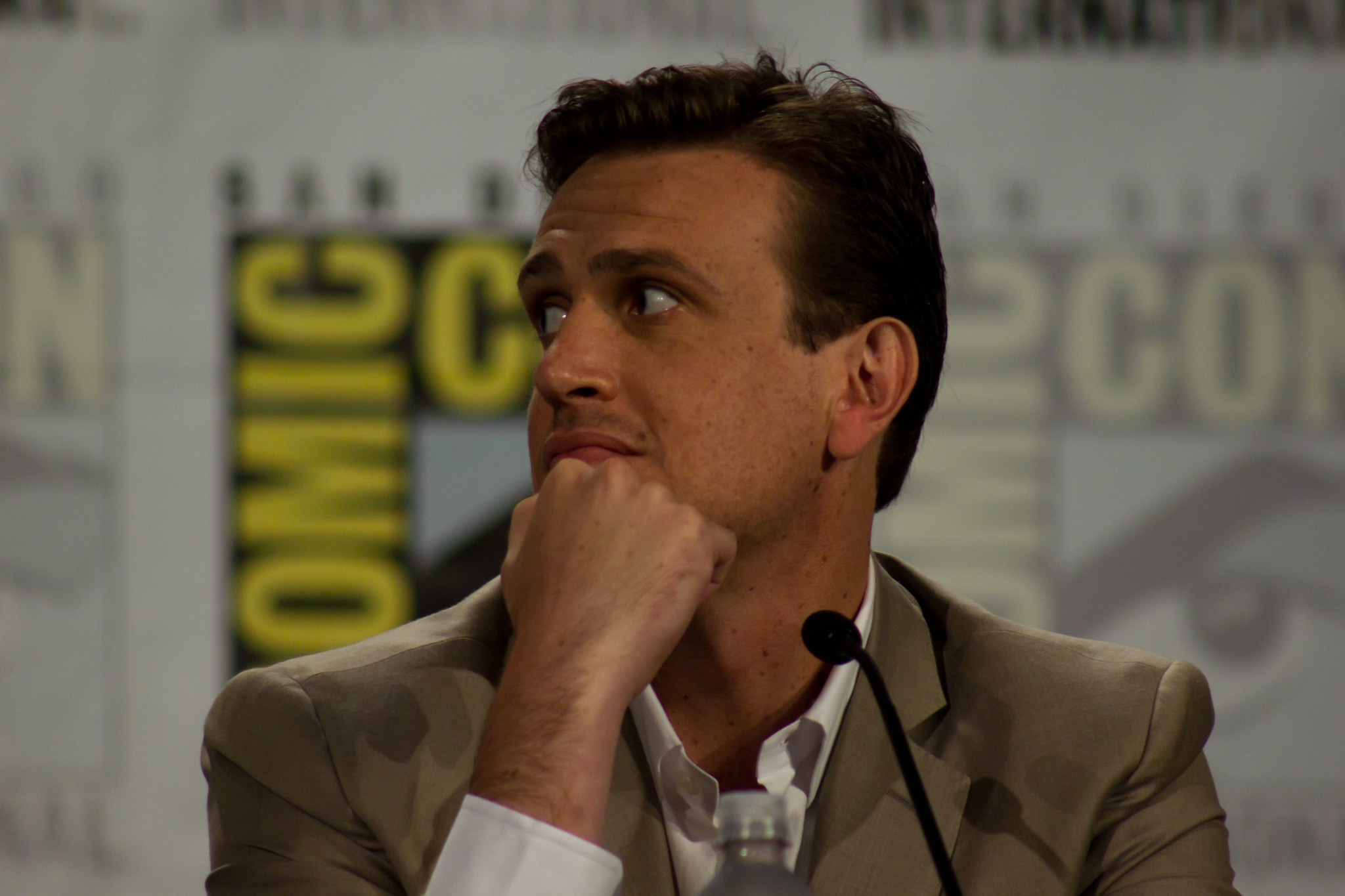 Along with a pretty successful career on the big screen right after the show ended, Jason has also co-written FIVE books: the bestselling kids' series Nightmares and young-adult novel Otherworld. When did he catch the writing bug? Well, the idea started as a screenplay, but he later adapted it into prose. When Jason was 21, he sold his first script to a movie studio but it didn't get made.
If you like your books floppy, this baby is out in paperback now. Really proud of this. More exciting news coming soon... including the sequel at the end of the month, and... some surprises. @bankstirregular @randomhousekids @Rocktheboatnews pic.twitter.com/y5EgBuFUZt

— Jason Segel (@jasonsegel) October 3, 2018
Since he was an avid reader as a kid, he thought it would be fun to try to turn it into a kids' book. It was a story about learning that we can accomplish anything, as long as we are brave enough to try.
Over time, Jason turned to much more sophisticated projects than before. For instance, his role as author David Foster Wallace in the 2015 film The End of the Tour garnered tremendous critical acclaim.
So... at 2pm EST I will be LIVE doing an online q and a with my amazing writing partner Kirsten Miller!! Come join us, ask some questions:https://t.co/BfFs5Mc2r9 pic.twitter.com/nXE1tGKdXq

— Jason Segel (@jasonsegel) October 30, 2018
Segel felt tired of LA life and said goodbye to the Hollywood lifestyle moving to a small town with a much smaller pool of paparazzi to catch him.
The actor says:
"I need to find a model that's sustainable, where I'm not constantly feeling like I have to arrive or I'm in a state of waiting for this thing to happen."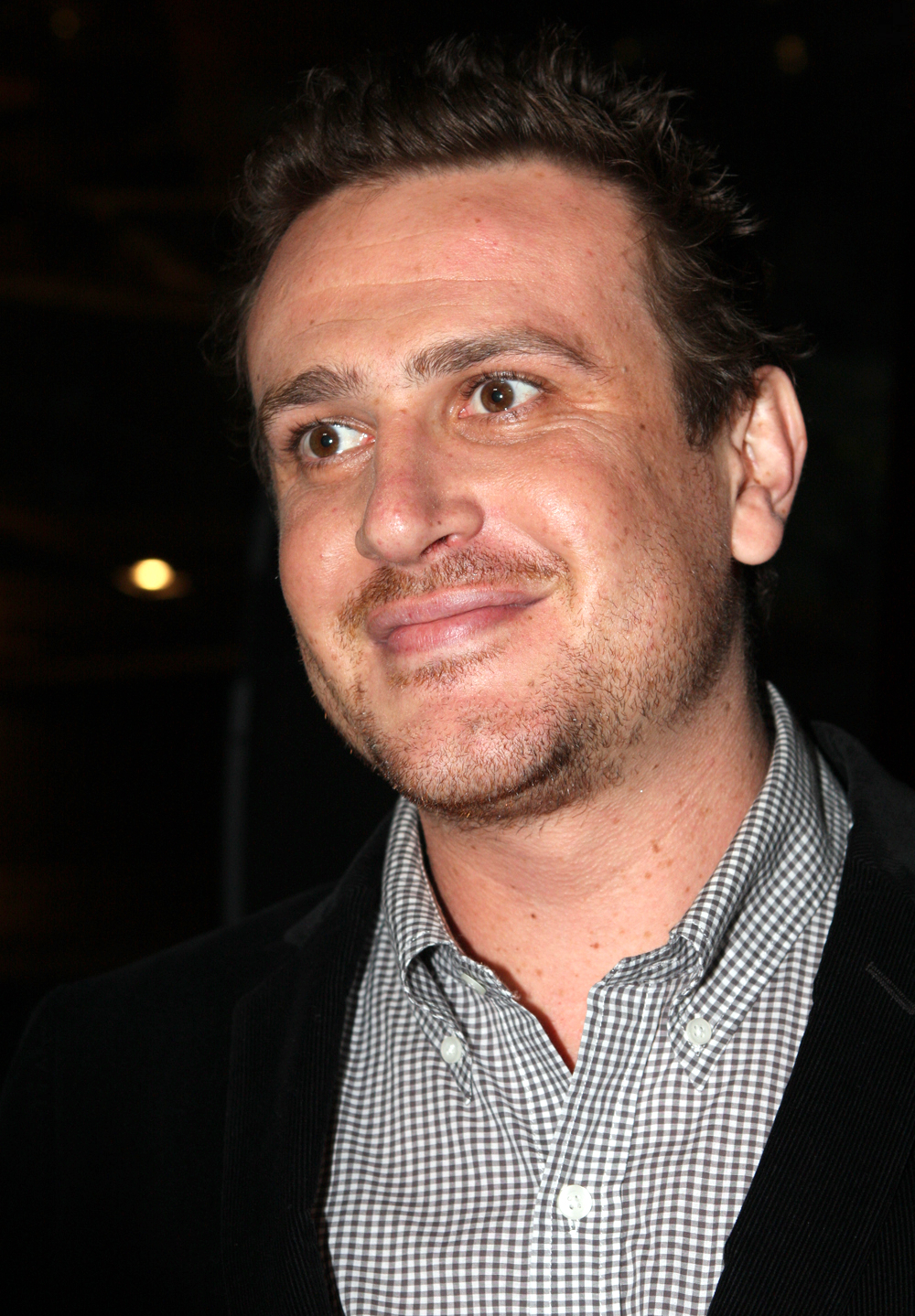 He continues to hold out for more serious material that "moves him," like what he did in The End of the Tour, as well as his role in 2017 existential flick The Discovery and critically acclaimed drama The Friend, where he starred with Casey Affleck and Dakota Johnson. He will also write, direct, and star in an upcoming anthology TV series Dispatches from Elsewhere that will premiere on AMC in 2020.
Big city, tiny food pic.twitter.com/ODRWCOx2zL

— Jason Segel (@jasonsegel) October 28, 2018
And what does the star think about a HIMYM reunion project? Would he like to participate in it, if he's ever offered a chance? For all we know, Jason would be glad to take part. As he recently commented:
"I'd be around for whatever those guys wanted to do. It changed my life."
Well, isn't it good news?? 
Cobie Smulders as Robin Scherbatsky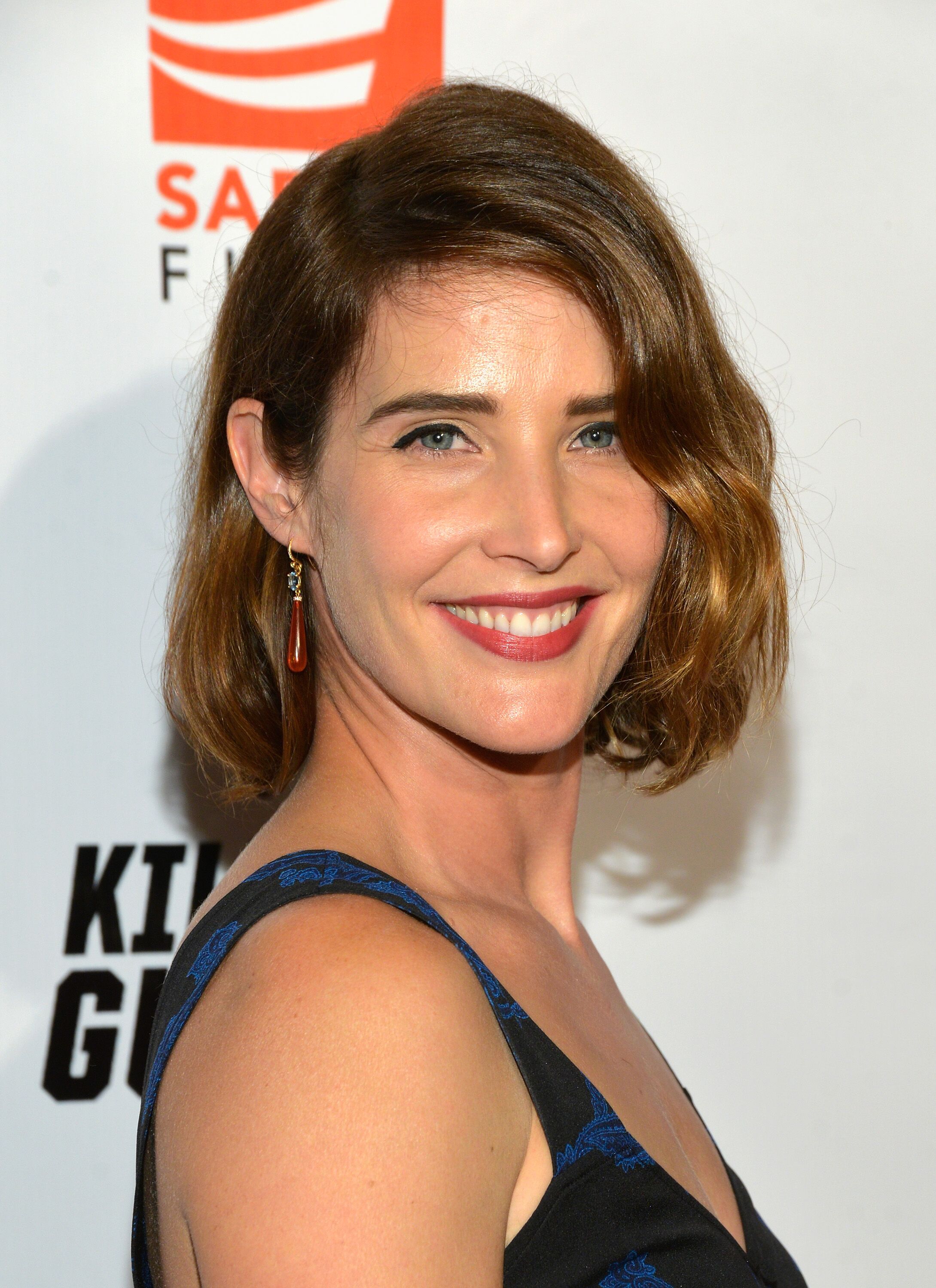 Our Canadian superstar Robin Sparkles is the one who still sparkles on the big screen. Along with portraying agent Maria Hill in the Marvel Cinematic Universe, Smulders starred in the Netflix series Friends From College.
In 2018, she appeared in a comedy Alright Now, which follows Smulders as a rock musician who enrolls in college after she breaks up with her boyfriend and her band falls apart.
Interestingly, this movie was improvised for the most part and shot in a course of five days.
These days, we can see her amazing performance in Stumptown, ABC's crime drama TV series, where Cobie plays a Marine veteran who works as a private investigator. The show is well-received by both critics and the audience, so if you haven't seen it yet, go ahead!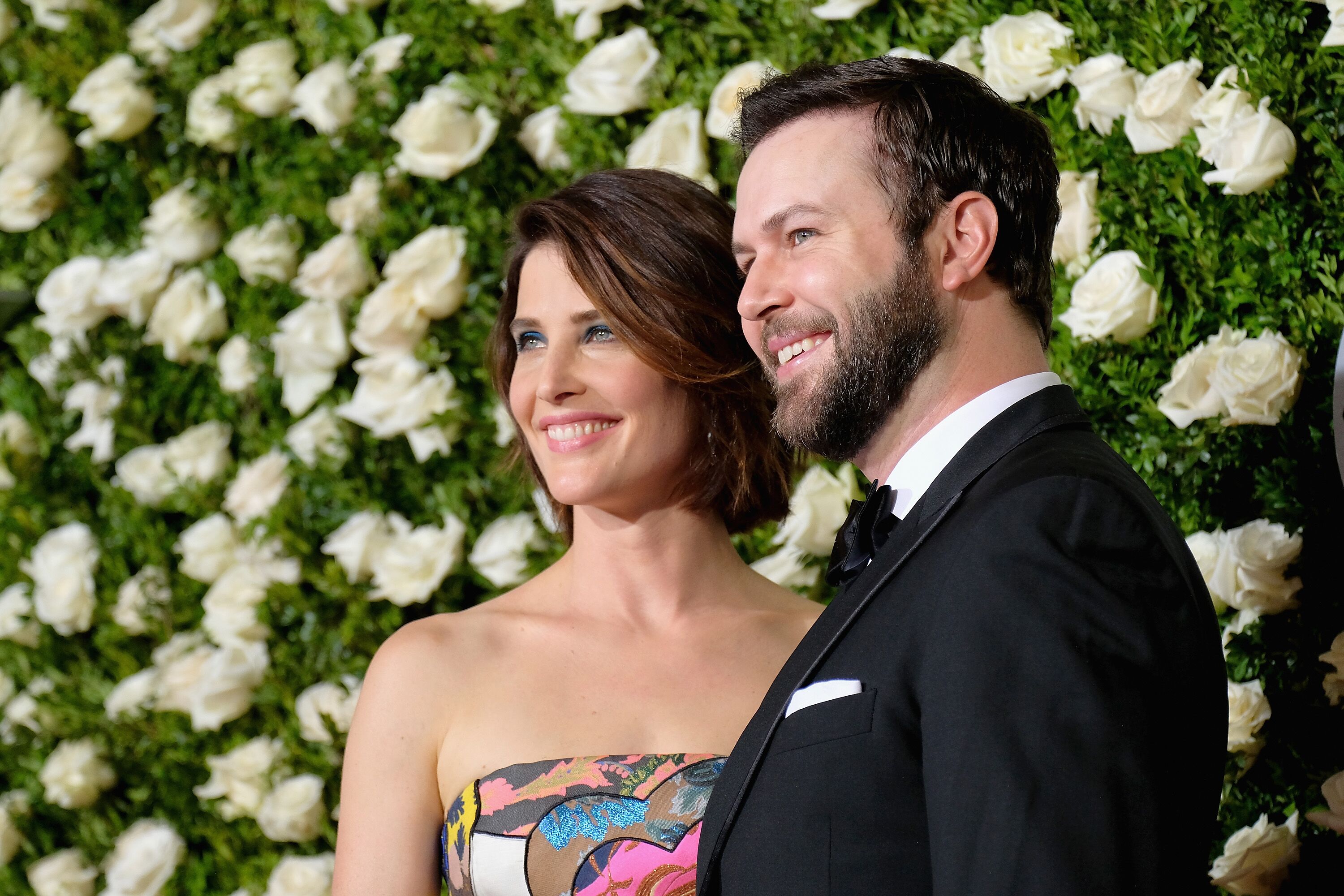 Everything seems to be just fine in the actress's personal life, as well. Cobie welcomed her second child soon after HIMYM was over. Today she and her husband actor Taran Killam are raising their children and enjoying very active acting careers at the same time.
And that is not enough for the star, as she also engaged in charitable endeavors with Oceana, an international ocean conservation organization.
Neil Patrick Harris as Barney Stinson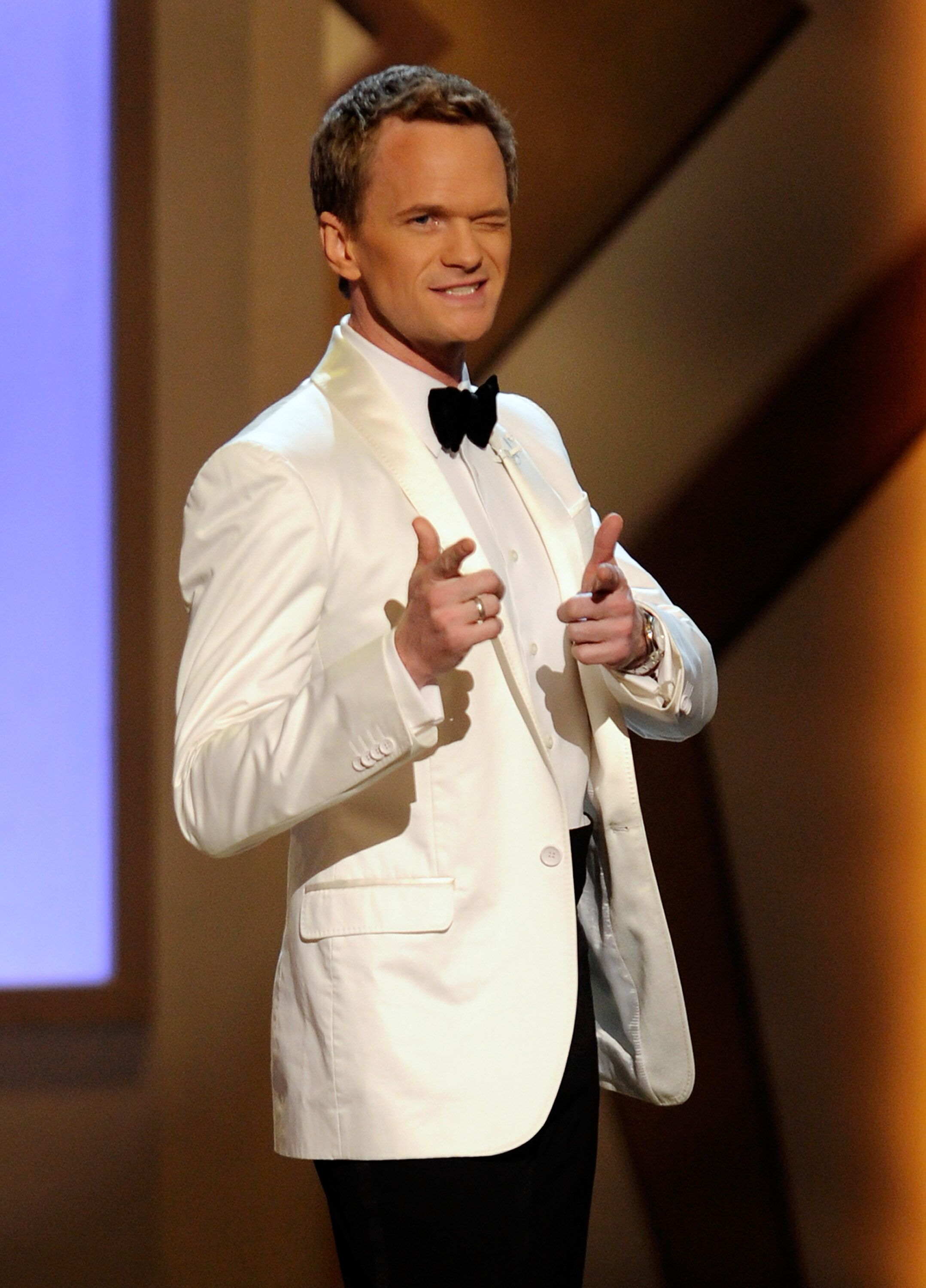 Is there anyone who was not surprised back when the most famous onscreen womanizer turned out to be gay? And who was not overwhelmed with pictures of a beautiful wedding that Neil and his fiance David Burtka had?
This sweet couple with their adorable twins, Gideon and Harper, has always seemed pretty much perfect, with The Advocate once dubbing them the "Paul Newman and Joanne Woodward of the gay world."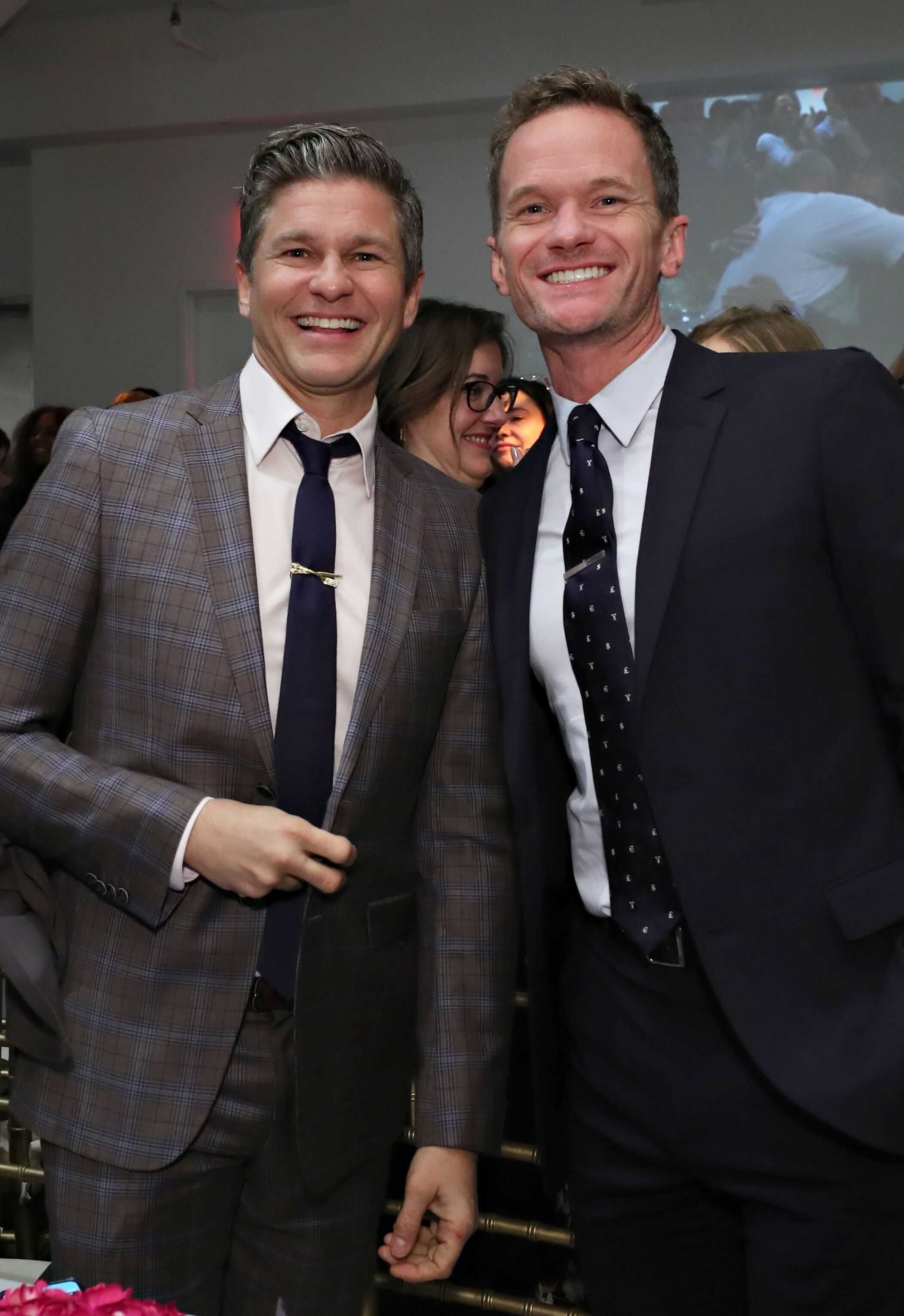 Along with a happily married life, and learning how to be a father, Emmy nominee and Tony winner Neil Patrick Harris now has a new accomplishment to add to his long list: children's author. His book "The Magic Misfits" is about a group of kids in a small town drawn together by their love of tricks and illusions. There is no surprise, as fans know how obsessed Neil is with magic tricks. We bet his kids love them!
This year, I partnered with @tylenol to celebrate all families and their holiday traditions. We love books! 👫+🎅+ 📖= ❤️👍❤️ #HowWeFamily pic.twitter.com/IiRIIxf8ds

— Neil Patrick Harris (@ActuallyNPH) December 22, 2016
But, at the same time, his acting career could easily be the stuff of nightmares for his twins. After all, he was playing the hook-nosed, hygiene-challenged, villainous Count Olaf in "A Series of Unfortunate Events," who wickedly places orphans in harm's way while chasing after their inheritance...
Nevertheless, the awesome daddy sees no problem in letting his kids watch his work.
"Of course, it's probably not the perfect content because it's pretty dark — a lot of slapping children and smoking cigarettes and trying to murder 14-year-olds," Neil says. "I don't know that that's a conversation to have at the dinner table, but for us it's a little bit different."
It seems the are kids already used to daddy`s lifestyle and ready to get along with it.
Alyson Hannigan as Lily Aldrin
This cute little red-head could be a real tease! Whether she was taking control of someone`s relationship or having "crazy Lily eyes" when she got annoyed, we know one thing for sure - she is awesome!
After How I Met Your Mother ended in 2014, Alyson Hannigan seemed to drop off the radar. Now, fans are more likely to see her in a fashion magazine or doing a random blog interview than they are to see her on the silver screen. What happened?
hiding excitement is not one of my strong suits pic.twitter.com/dKAOIcHOfr

— alyson hannigan (@alydenisof) July 21, 2019
Hannigan has changed her style a lot! Perhaps, fans still remember her as something of a sex symbol during her initial rise to fame. though since she became a mother, her attitude and appearance changed dramatically. Together with her husband actor Alexis Denisof, they are raising two wonderful daughters. Both of them were welcomed during the HIMYM series.
Producers did all they could to hide the first pregnancy but fans surely noticed what was going on.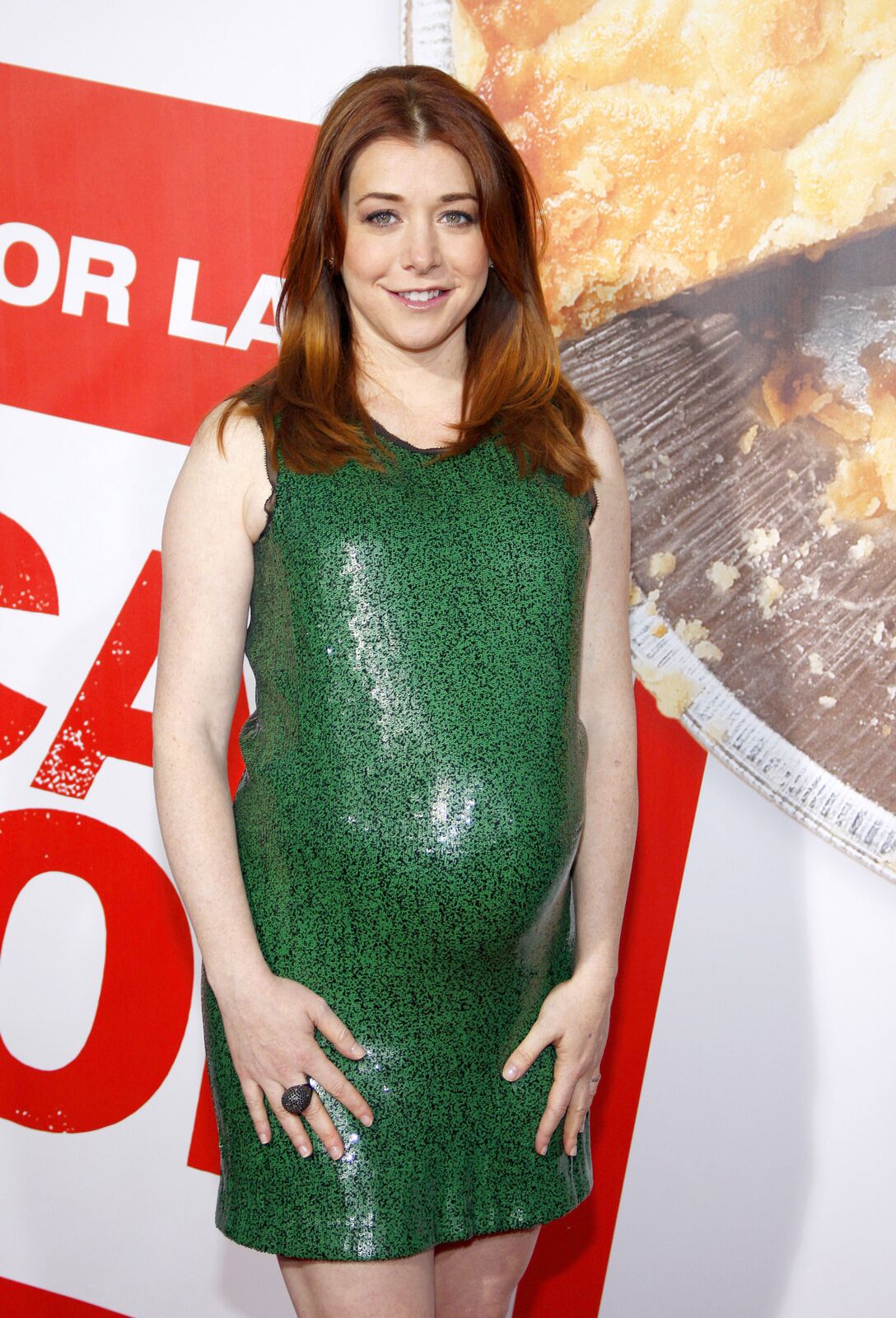 When the show ended Alyson revealed that it was "just pure, lovely fun." She even broke down in tears on The View when asked what she'll miss about working with Jason Segel, so there is no question about her devotion towards the show. The years she spent playing Lily Aldrin certainly was a special time for her. 
Comic Con here we come! At least that's what the people that dropped us off in this kitchen TOLD us >:/ pic.twitter.com/7xiEfwKeuB

— alyson hannigan (@alydenisof) July 20, 2013
In 2016, Alyson took over from Jonathan Ross as the host of the magic competition show Penn and Teller: Fool Us, which involves aspiring magicians trying to fool veteran magicians Penn and Teller.
The show has since been renewed, and Hannigan's continued success in this role may signal that her career is shifting into similar kinds of non-scripted evening entertainment.
Maybe she'll eventually start a show of her own?
Cristin Milioti as Tracy McConnell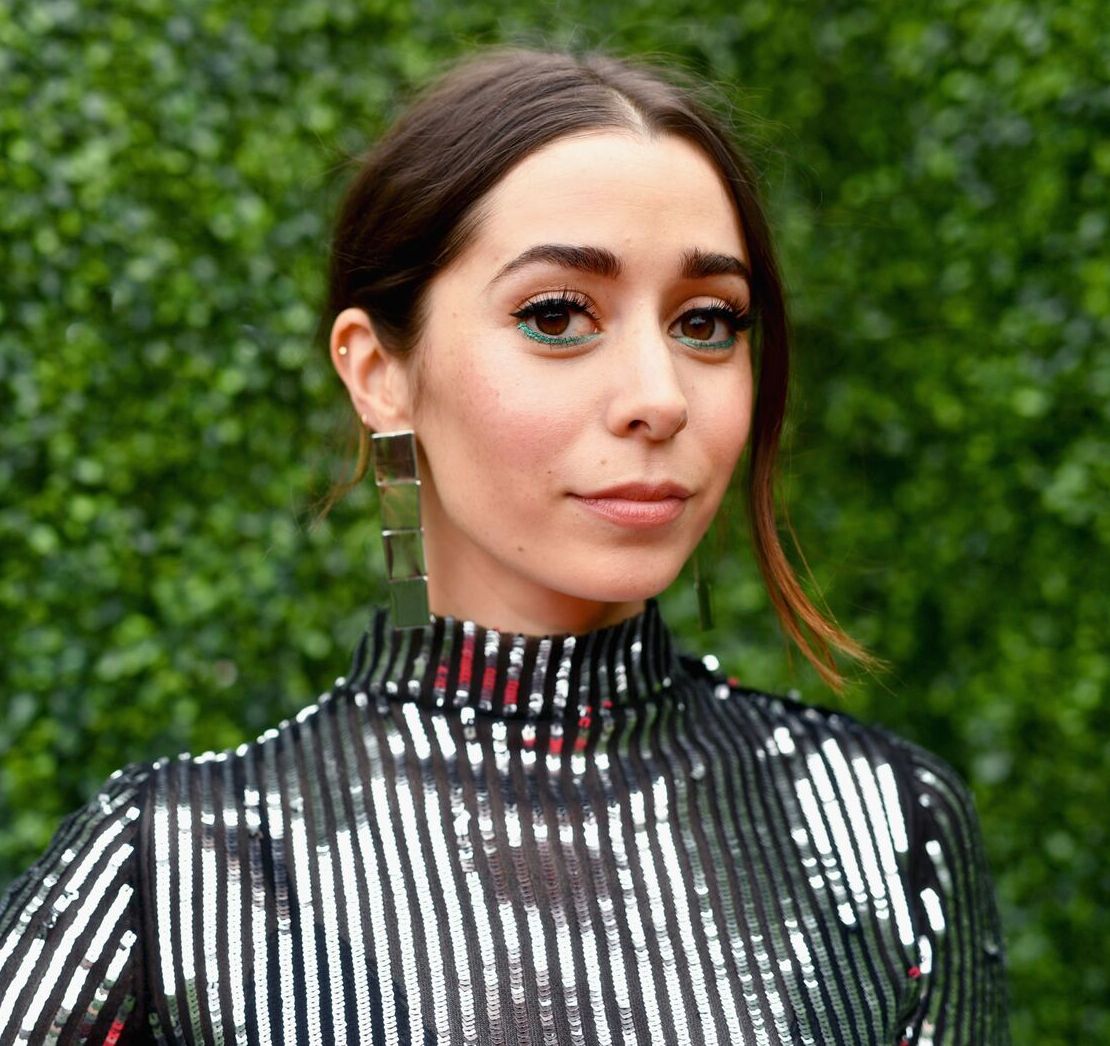 For years, we`ve been spotting that yellow umbrella trying to see who is underneath. The character of Tracy McConnell was sooo sweet that fans accepted her into HIMYM family pretty fast. But the way her story ended on the show was certainly shocking.
Cristin Milioti has said that this show was the best time for her and that she was not ready to let it go so quickly.
Little did she know that the day would come when she would get the role she had been searching for for so long.
It was an episode "USS Callister" of the famous dark drama Black Mirror. "They asked me to tape myself reading one scene that was two pages long," Milioti recalls told ET about her audition, where she didn't fully know what the episode was about.
She was overjoyed:
"I couldn't believe it when I read it. I had no idea, when I read those couple of pages, what that character goes through."
Along with that, she co-starred on the second season of FX's series Fargo as Betsy Solverson, Lou's cancer-stricken wife. It was a totally different character type and she loved working on it.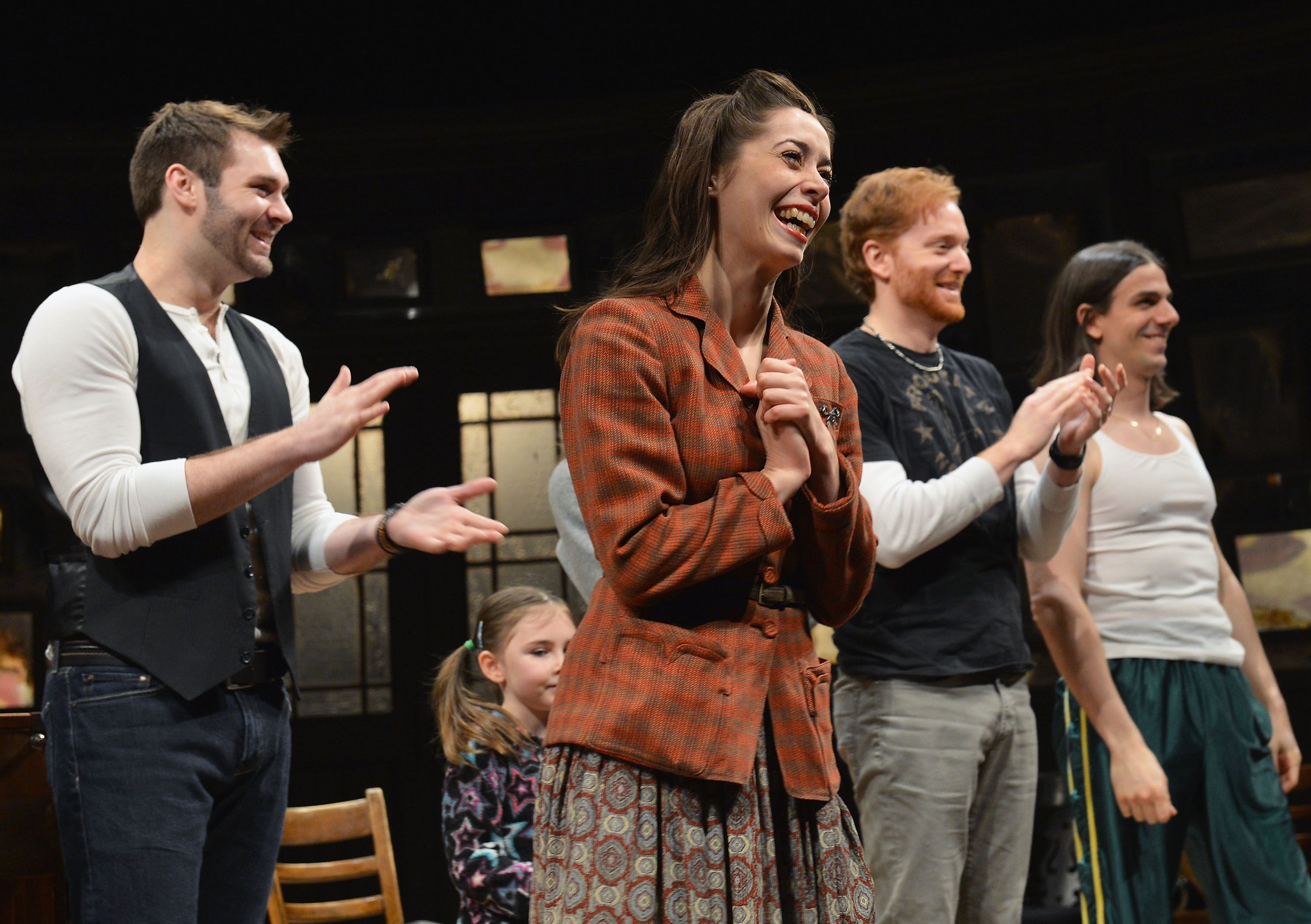 Cristin has taken on a wider variety of roles in movies, TV shows, and theatre, as well as a larger amount of disciplines than many actors do in decades.
"Variety definitely attracts me. I try to do things that are as different as possible." Milioti says.
She also is fond of singing and is currently recording her first album. And this is only the beginning!
Josh Radnor as Ted Mosby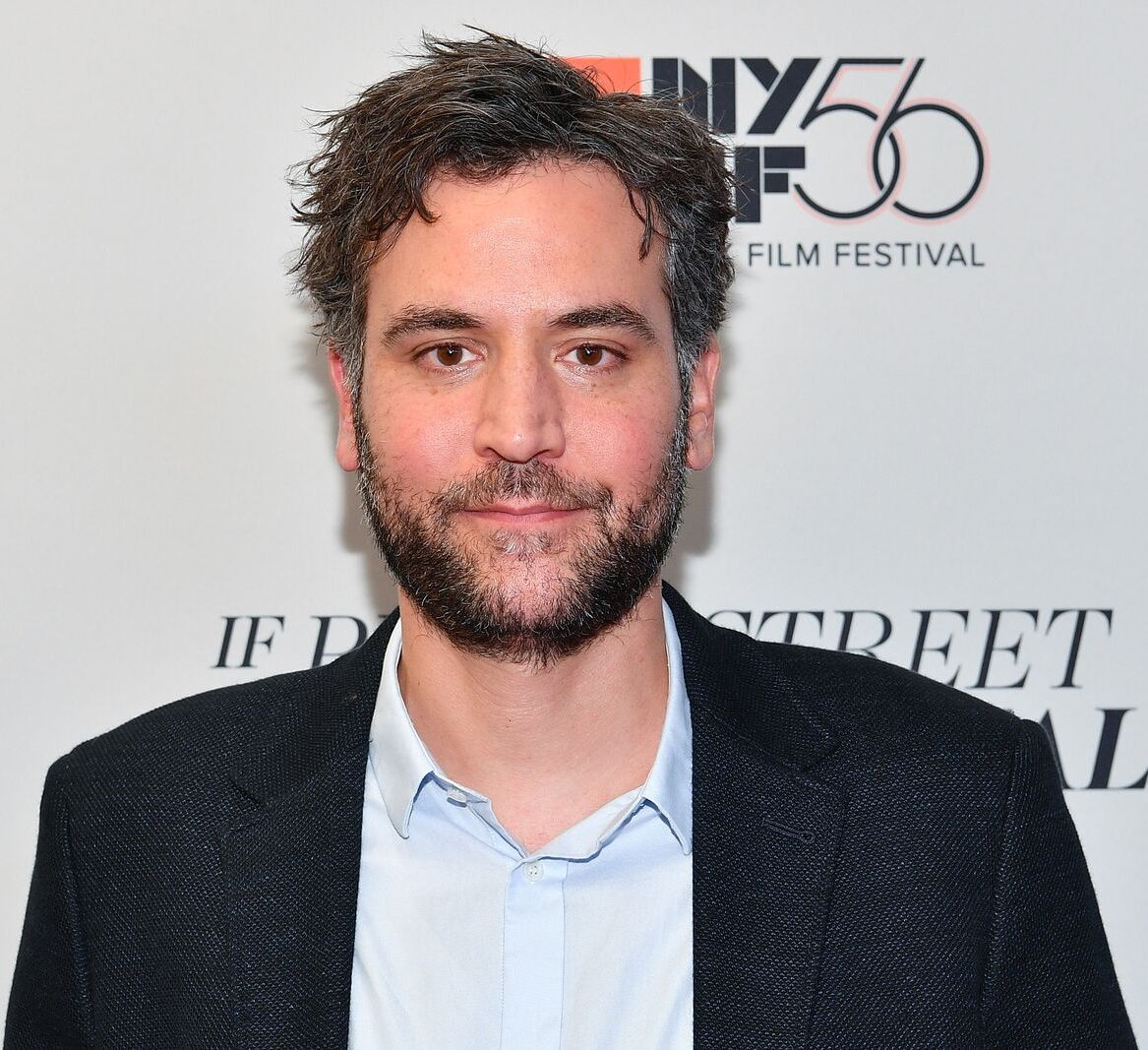 And finally - the man, who is ready to perform a rain dance all day long just to take a girl on a date. The man who is so deeply in love that he lets his closest friend marry his beloved. The man who invented the "Mosby" method, where you scare girls off by saying "I love you" one the first date.
Who doesn't love this hopelessly romantic architect?
However, since the show ended, Radnor has been largely missing from the Hollywood scene.
The day after the How I Met Your Mother finale aired, Radnor tweeted a note of gratitude to the show's fans. The first person to reply to his tweet wrote, "You'll always be Ted to us." At first, it seemed to be sweet but soon Josh realized it would become a real problem for him.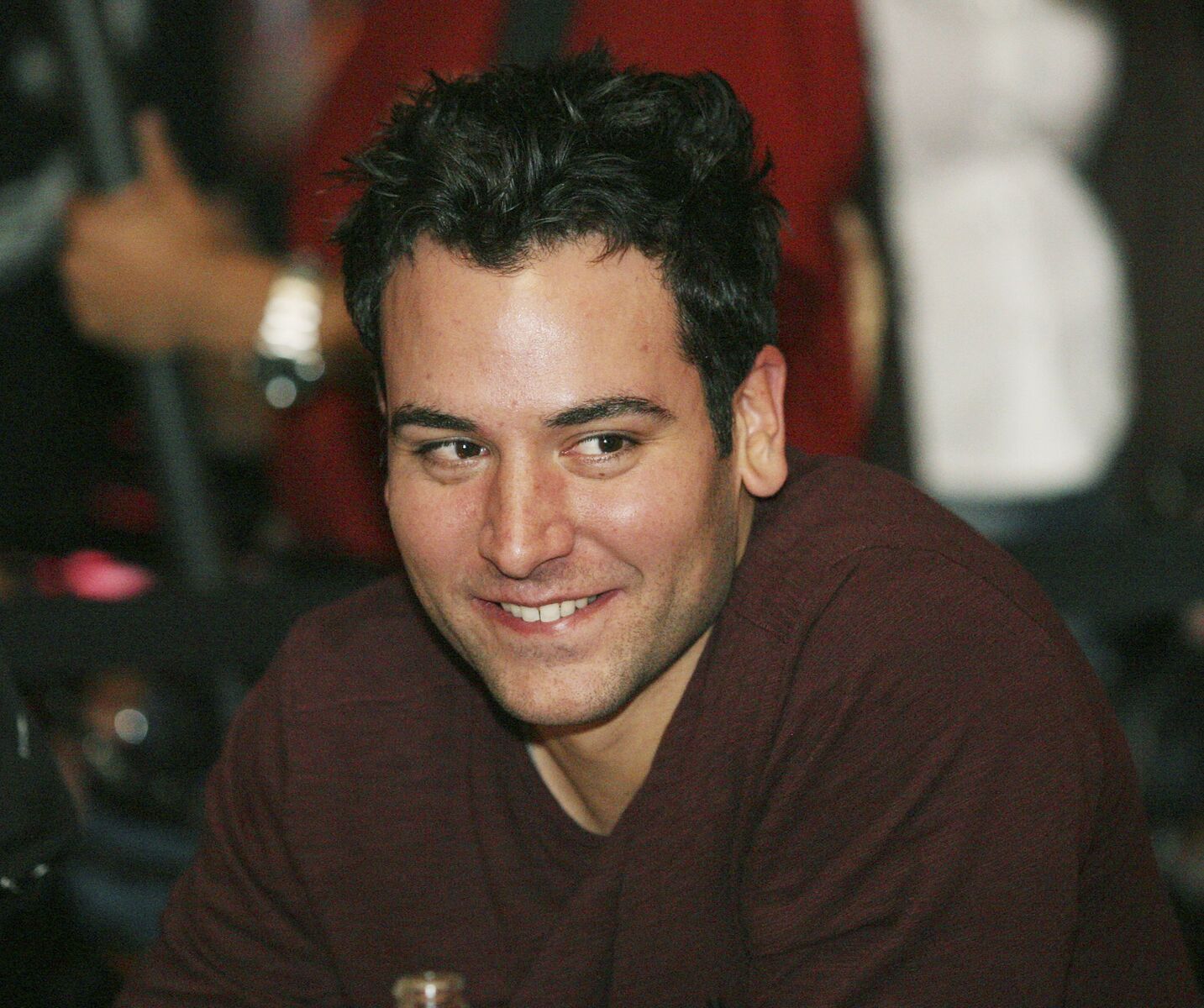 Ted Mosby did not stay in the show. This character continued to stalk the actor for years.
Hence, Josh did his best to come up with roles and ideas that could help to fade the character out of his life. He played a morphine-addicted doctor in the Civil War drama Mercy Street; and a starring role in Richard Greenberg's The Babylon Line, which ran for nearly three months at the Lincoln Center.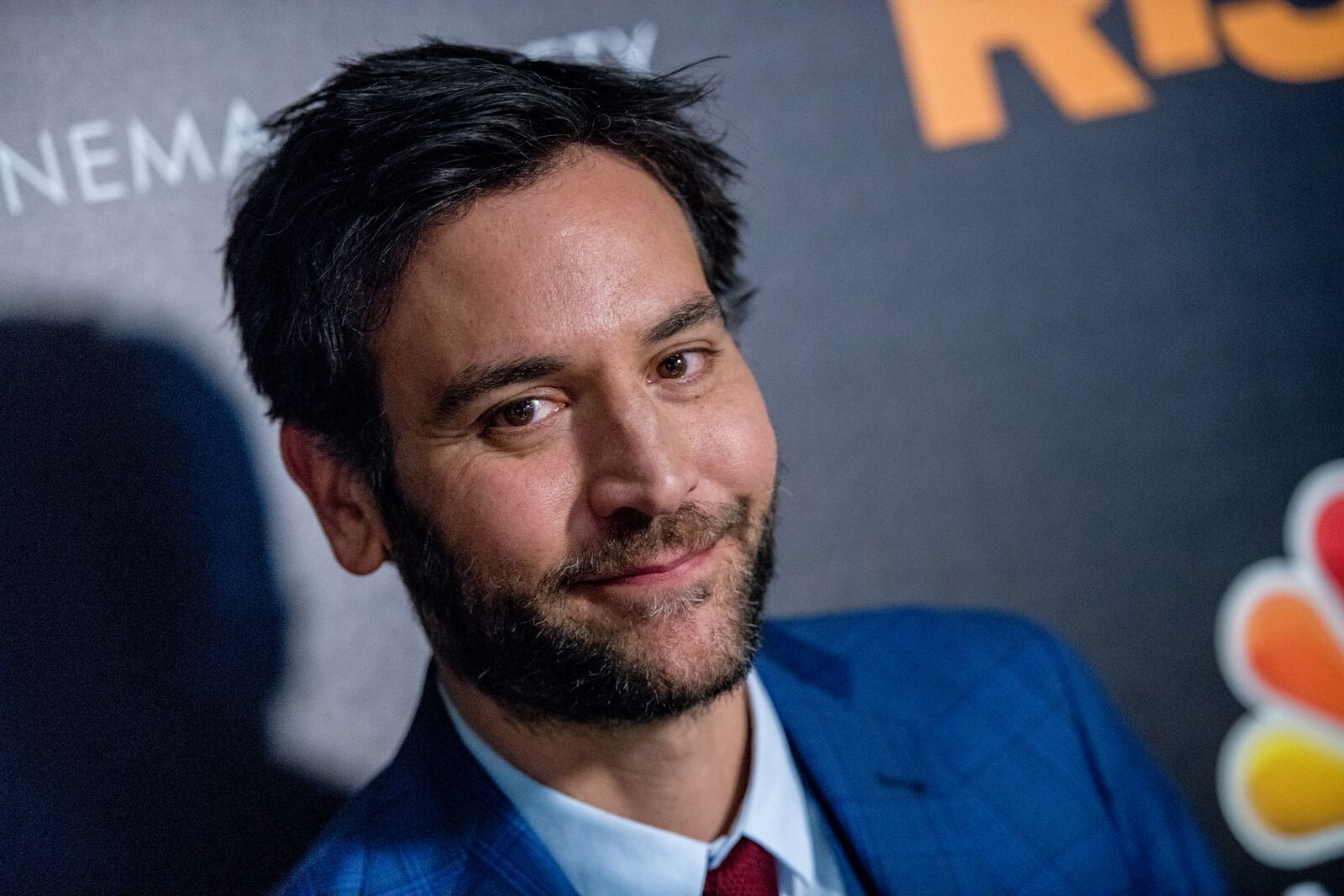 The actor also tried to return to network TV for the first time in four years to star in Rise, a 2018 high school-set drama by Friday Night Lights creator Jason Katims. But NBC canceled the show after only one season.
These days, Josh Radnor spends more time at home and, instead of pursuing roles, he plays intimate pub gigs with a guitar in his hand.
The actor has embarked on a surprising new career, joining up with Australian singer Ben Lee to create their own folk act, Radnor & Lee. Actually, the two had been friends for about a decade before they started writing songs together.
Surprisingly, Radnor only began learning how to play the guitar a few years ago, after the pair had already begun to make waves on the indie music scene.
"I'm learning how to play guitar by playing in front of audiences. If you freak yourself out enough you learn pretty quickly," he laughs.
Josh finds learning guitar in his forties as something really inspiring. And, we must say, it is also really inspiring to us! As he says:
"It makes me feel like you can do anything at any time — you just have to do it."
When it comes to Radnor's acting career, there's not much to talk about. He appeared on Grey`s Anatomy episode "Momma Knows Best" in 2018 and surprised TV fans a lot. He will also star alongside Al Pacino himself in upcoming drama web TV series Hunters. It will premiere on Amazon Video in 2020 
Are you glad to learn more about your favorite actors?