Key Differences Between Eugenie and Harry's Weddings Explained By the Body Language Expert
Today we take a look at the differences between Princess Eugenie and Prince Harry's wedding photos revealed by a body language expert. Princess Eugenie's official wedding photo seems to highlight a difference between her family and that of Prince Harry.
A body language expert has noted one fundamental difference between Eugenie and Jack Brooksbank's official portraits and those of Prince Harry and Meghan Markle, and it paints a rather sad picture.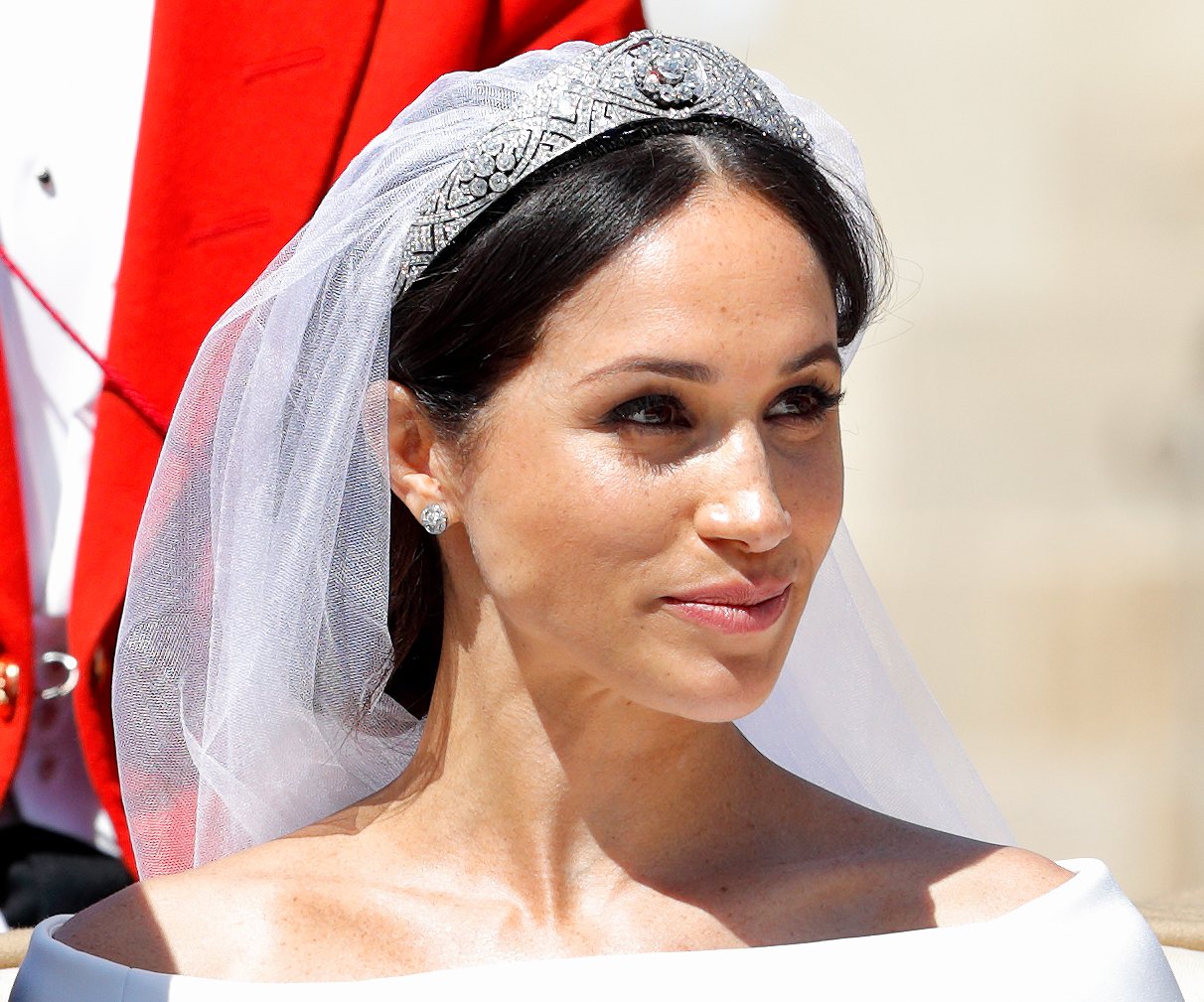 SOME INTRIGUING ROYAL FAMILY WEDDING RULES 
Some people believe that as a royal, you live a life free of trouble, worry, and problems, but while this may be true to an extent, that's not necessarily accurate.
A Royal's life is not exactly rosy. One of the main reasons being that they do not get to do as they please all the time. Heck, not even half the time! And there's a good reason for it.
There are specific rules that a royal has to abide by, especially when they are married. Some people may not know this, but royals go through strict regulations every day of their lives.
If you do not know about the rules that royals have to abide by, then today is your day! We're positive that you're in for quite the shock. Like we've mentioned, the Royal life isn't all rainbows and butterflies.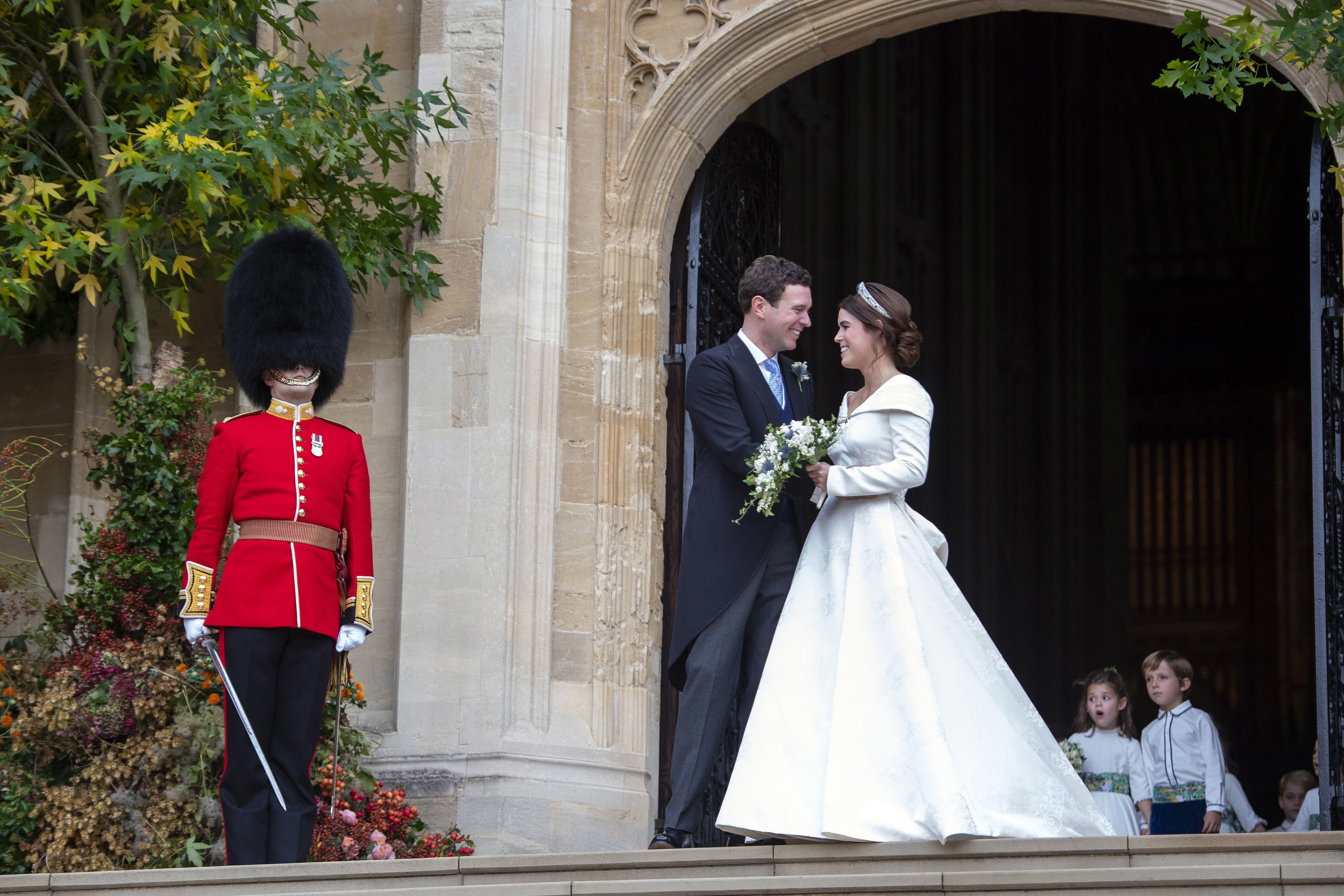 BLESSINGS FROM THE QUEEN
Queen Elizabeth II is seen as one of the highest authorities in the United Kingdom, so it is only fair that she blesses you before you go about your daily activities.
Sorry, that is not the blessing we are talking about, but one that involves marriage. The Queen has to give her consent and blessing to any royal before they can propose to the person they were to marry.
This law is boldly stated in The Royal Marriages Act of 1772. If the Queen did not give her consent, then there is no marriage happening. It is as simple as that.
Now, of course, that's a type of power that's pretty hard to come by. However, we are talking about Queen Elizabeth. So of course, our favorite British monarch has it.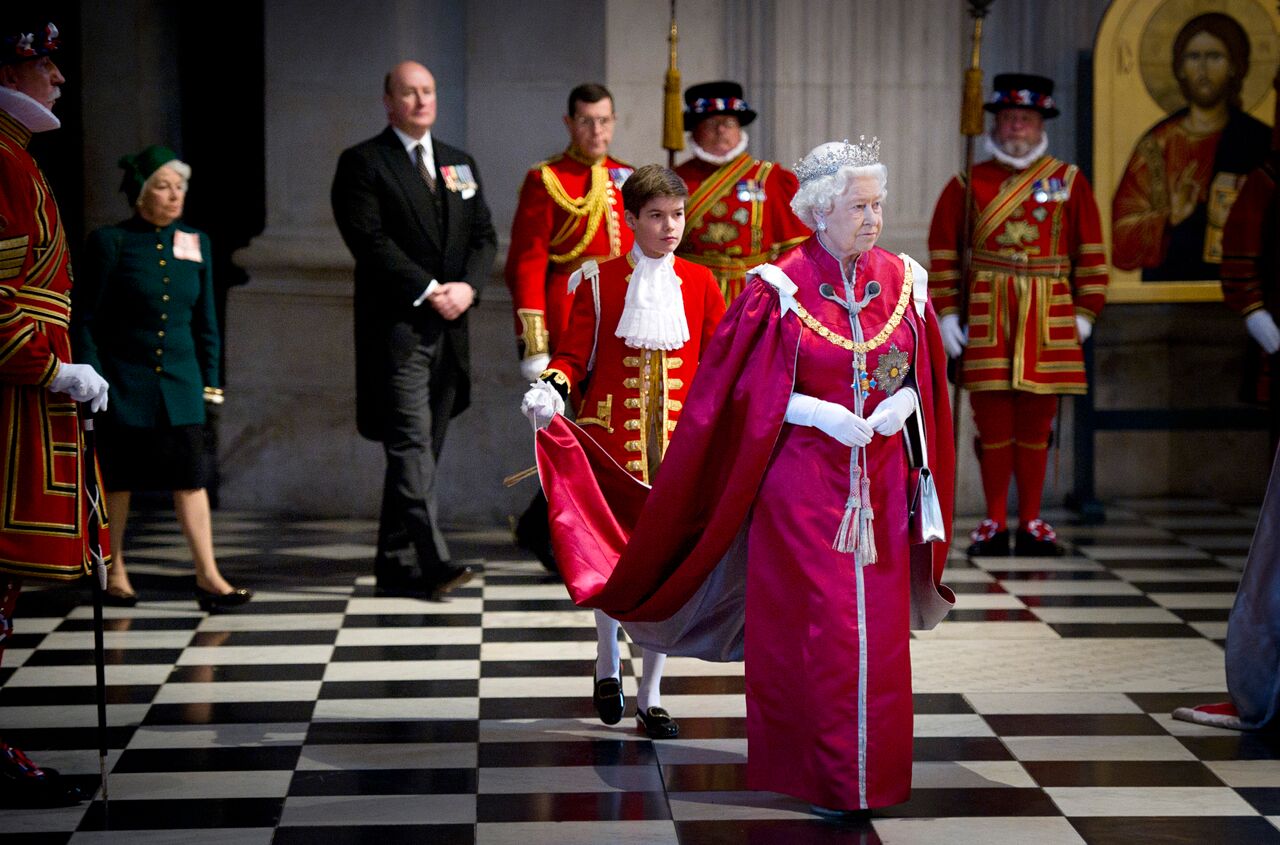 BRIDES MUST BE ANGELS
On the wedding day, a bride must wear a white dress and nothing else. This is similar to the idea that people have about Angels because they are only seen in white in movies.
This tradition of royal brides wearing white dresses only was enacted a very long time ago by Queen Victoria, all the way back in 1840. And, ever since then, it has been put down as a law.
This is one of many rules, in contrast to us commoner brides, that absolutely no royal is allowed to go against. And, there may be grave consequences for whoever goes against this law.
There you have it guys! If your life-long dream involved marrying a prince and becoming part of the royal family, don't even think about having a wedding dress that isn't white.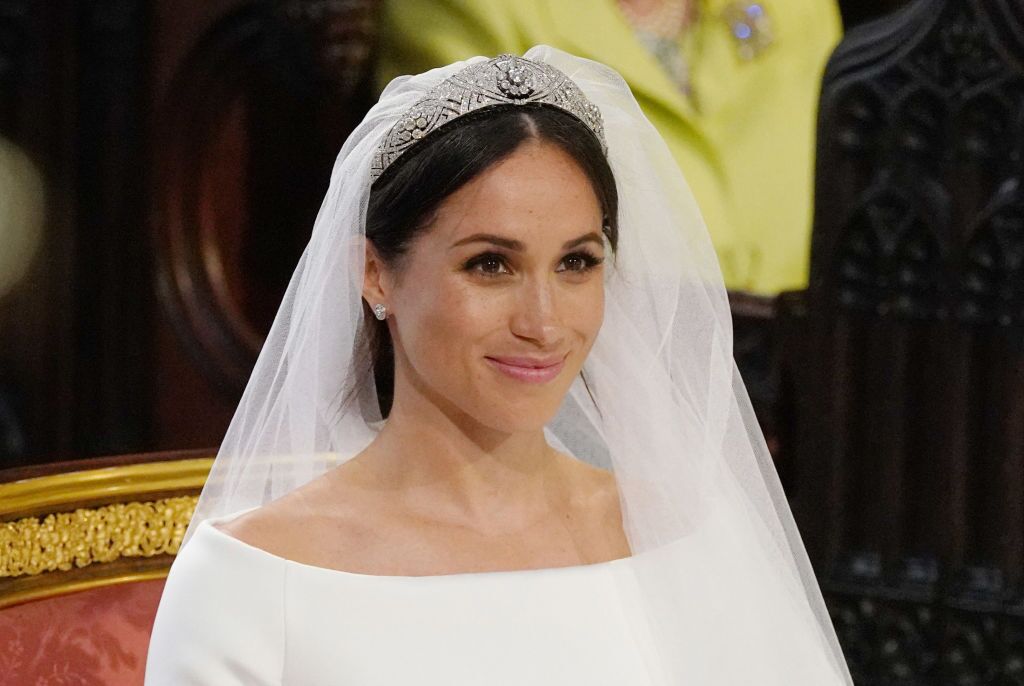 INVITES FROM THE QUEEN
If you are not on good terms with the Queen, be sure that you won't be attending any royal function because all invites go through the Queen first, before anyone.
Almost every single year, there's something important going on within the family. We have royals either getting married, dedicating their children, or renewing their vows, so it is always a party with them.
And when it comes to your guest list, pause for just one second. Naturally, you may have people in mind that you hope to see at your function. This seems like one of the most basic rights, yeah?
If the Queen does not approve of them, there is no way they will be in attendance. This is one rule that has been in existence for years now, and no one seems to have dared to break it.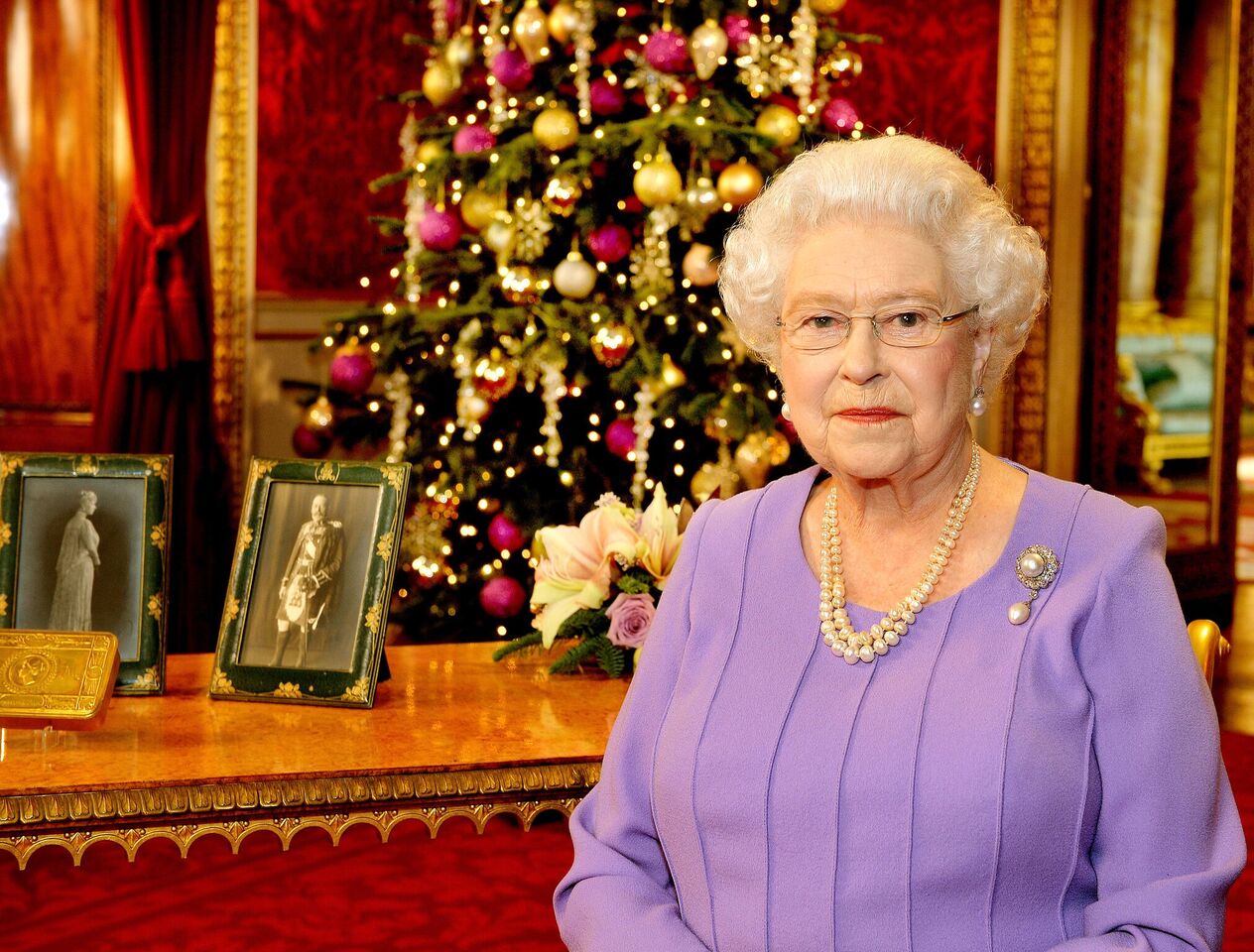 THE KIDS IN THE PHOTO
The royal photographer took this photo of the Jack and Eugenie with the bridesmaids and page boys in The Green Drawing Room of Windsor Castle. Don't they look absolutely beautiful?
We're not going to lie - this would be a dream wedding for most of us. Look at all those adorable kids! They certainly make a beautiful family portrait, and the fans are in awe at this stunning picture.
We all hope these cute kids are as angelic as they look behind closed doors with their parents. Princess Eugenie and Jack Brooksbank released this official photograph from their Wedding Day.
As we can see on those pictures, Prince George and Princess Charlotte (so adorable, aren't they?) were Page Boy and Bridesmaid respectively for the ceremony at St George's Chapel, Windsor Castle.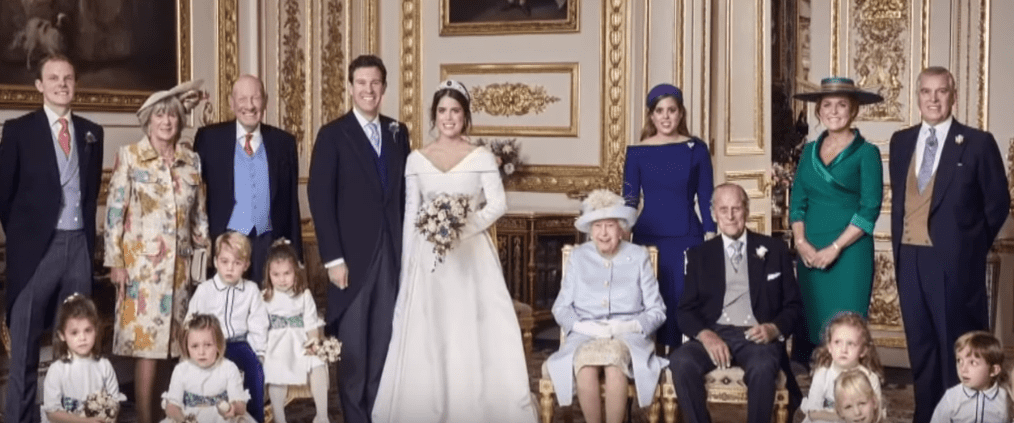 Even though it's not much of a difference, there are fewer kids in this photograph if compared to that of Prince Harry and Meghan, but it's equally beautiful and marvelous!
Everyone congratulated the newly married Princess Eugenie and Jack Brooksbank. Prince George and Princess Charlotte were a truly stunning addition to this photograph. Don't you agree? Sure thing they're very cute.
Don't you think the page boy and bridesmaid looked absolutely dreamy?  We don't know about you, but we just can't get over these photos. Clearly this royal couple had one of the most beautiful ceremonies we've ever seen.
The Queen usually takes center stage in these official photos - but she and her husband, Prince Philip, are in the same position in Harry's wedding portrait. Do you know the reason for that?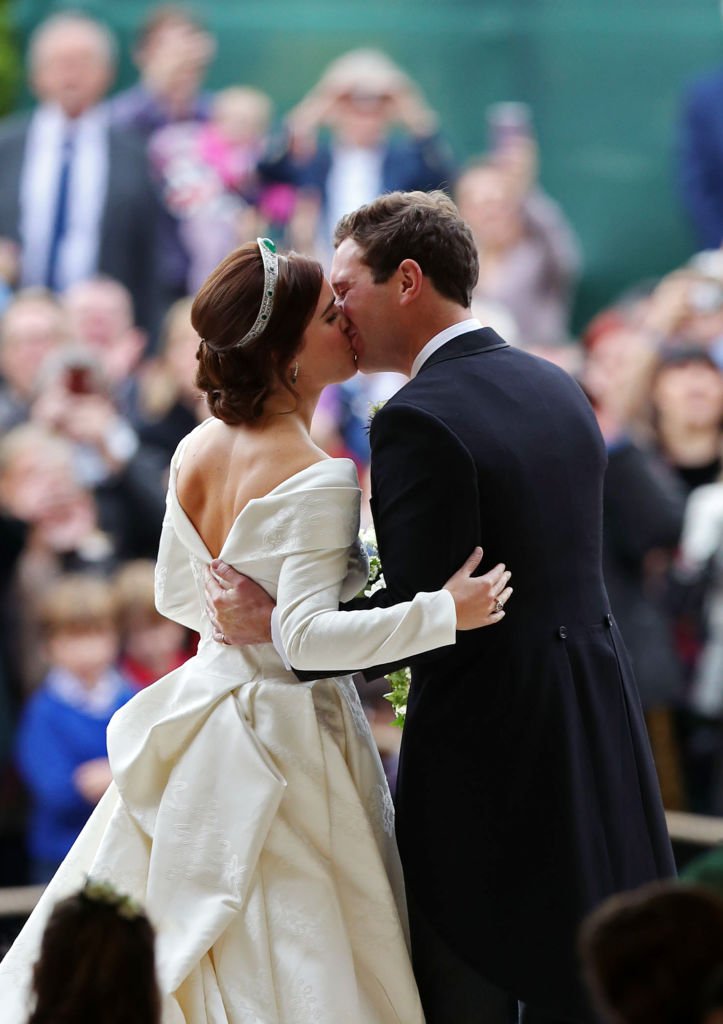 SITTING ARRANGEMENT AND SPACES
In Harry and Meghan's picture with their families, everyone is tightly packed together and Meghan's mom, Doria, stands close by her side. She's so close that Meghan is even touching her.
On the other side, we have Harry's father, Prince Charles, who stands close to his son next to his wife, Camilla. The queen and Prince Philip are sitting on chairs in front of them.
Alex Bramall, Eugenie's photographer, would have set up the shot how he wanted it to look, so we can't read into the emotions too much. No matter what people say, this is a beautiful photograph.
The matching background compliments the clothing for that special occasion and gives it that much more significant volume. These photographers have really gone out of their way to get the perfect picture for the entire royal family.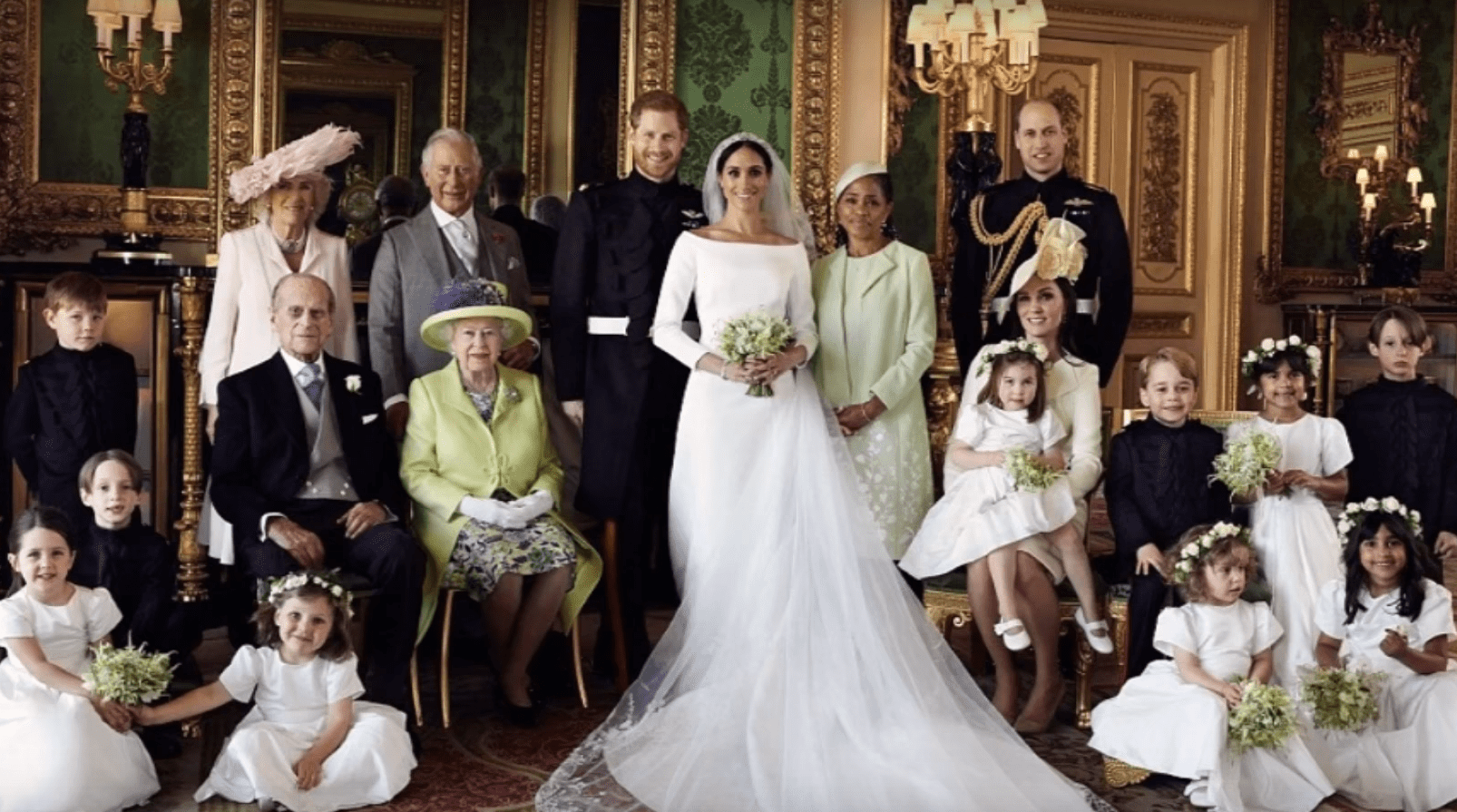 You can see that in this second photograph released by Princess Eugenie and Jack Brooksbank, Prince George and Princess Charlotte are pictured with other members of the British royal family.
By their side, we see the queen and the Duke of Edinburgh. However, in Eugenie's snap, there is a considerable gap between the bride and her parents, Sarah Ferguson and Prince Andrew.
There is a lot of space in the photo on Eugenie's side, with a gap between her and her sister, Princess Beatrice. Princess Eugenie and Jack Brooksbank's picture was a wider shot and had much more space.
On Jack's half of the image, his mother, father, and brother stand close by his side. Do you spot the difference? Well, what can we say ... at least they're all smiling!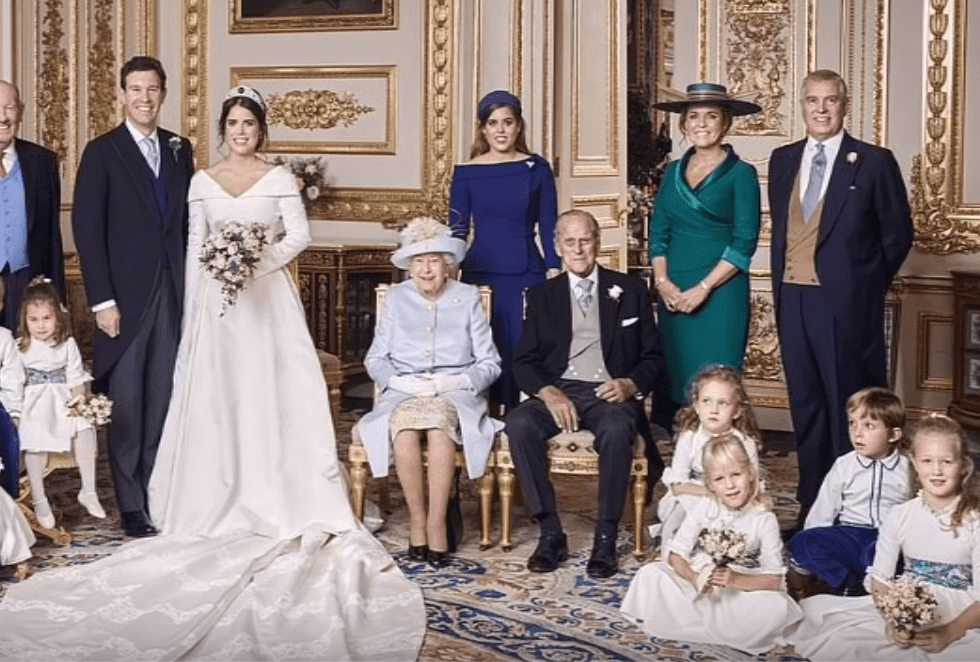 There was, however, one big difference between the photos, and it has to do with the spacing between the couples and their relatives. Take a quick look at Sarah Ferguson.
Do you see the difference now? Everyone's thinking it: could it be that Sarah Ferguson was been moved to the right of the photo because of her rocky history with the royal family?
Of course, it's relatively normal to have equal spacing between family members in a picture. But, there's obviously something else going in these pictures These photographers know exactly what they're doing. 
She famously caused one of the family's biggest scandals in 1992 when photographs of her "financial advisor" sucking her toe were published in the media just months after her split from Prince Andrew.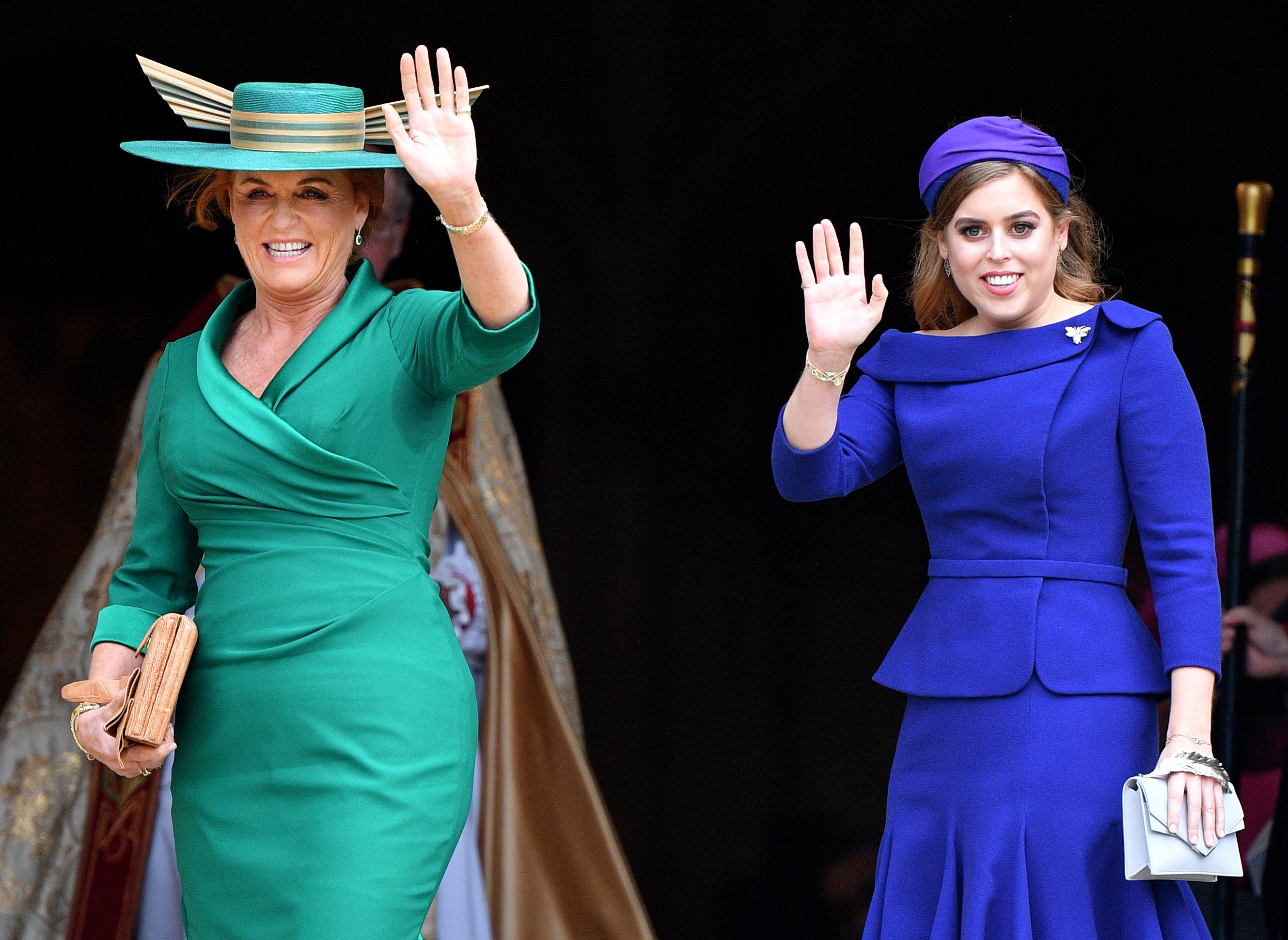 THE KISS
Eugenie and her husband, Jack Brooksbank, share a kiss in the carriage. Judi James, a body language expert who frequently writes for Mirror Online, told OK about the similarities in the images.
One thing that the body language expert noted, is that both of the couples stood in the center of their family units looking "radiant and happy." But that's not where her analysis ends.
During the interview, Judi also told OK: "Sadly Eugenie's mother Sarah was put at the outer edge of the line-up, with Beatrice filling the huge gap between mother, father, and daughter."
The distance between Princess Eugenie and her parents means her father is at the very far end of the line-up, which makes Eugenie's dearest family members look somewhat scattered and distanced.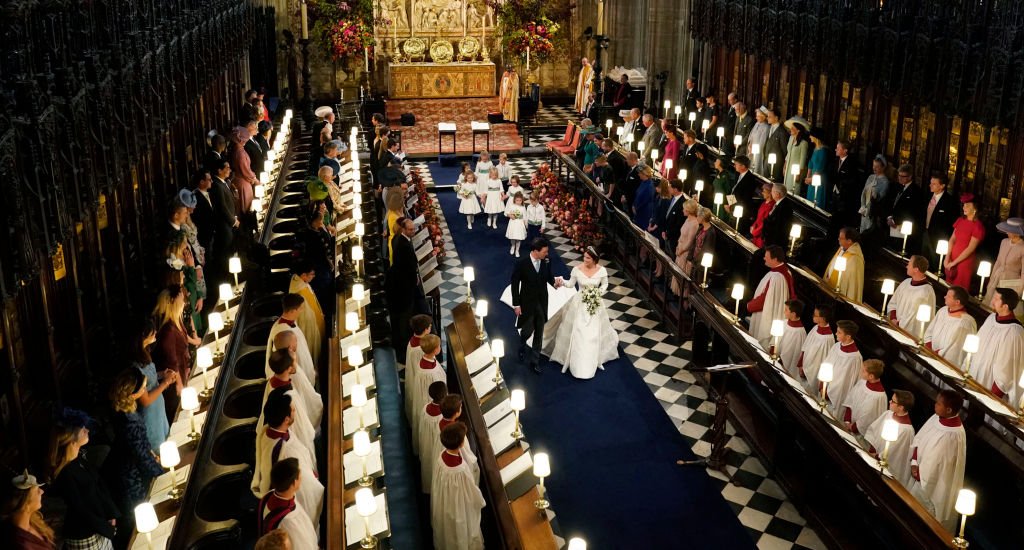 "It's Jack's parents that supply the support here, standing alongside their son and holding one another's hands to show unity, especially with their other son beside Jack's mother ... - she said. 
She continued: "Jack and I would like to thank everyone who was involved in making our day so special and for all the wonderful wishes as we start married life laughing together".
Wow, what dreamlike weddings! These were gorgeous pictures, and we love it when they are posted online for us to view. What did you think about these photographs? Did they reveal the sad atmosphere that the fans suggest?
We hope you enjoyed this inside scoop as much as we loved sharing it with you, and remember to share this with your friends and family. Keep up-to-date with us more exciting updates on the royals!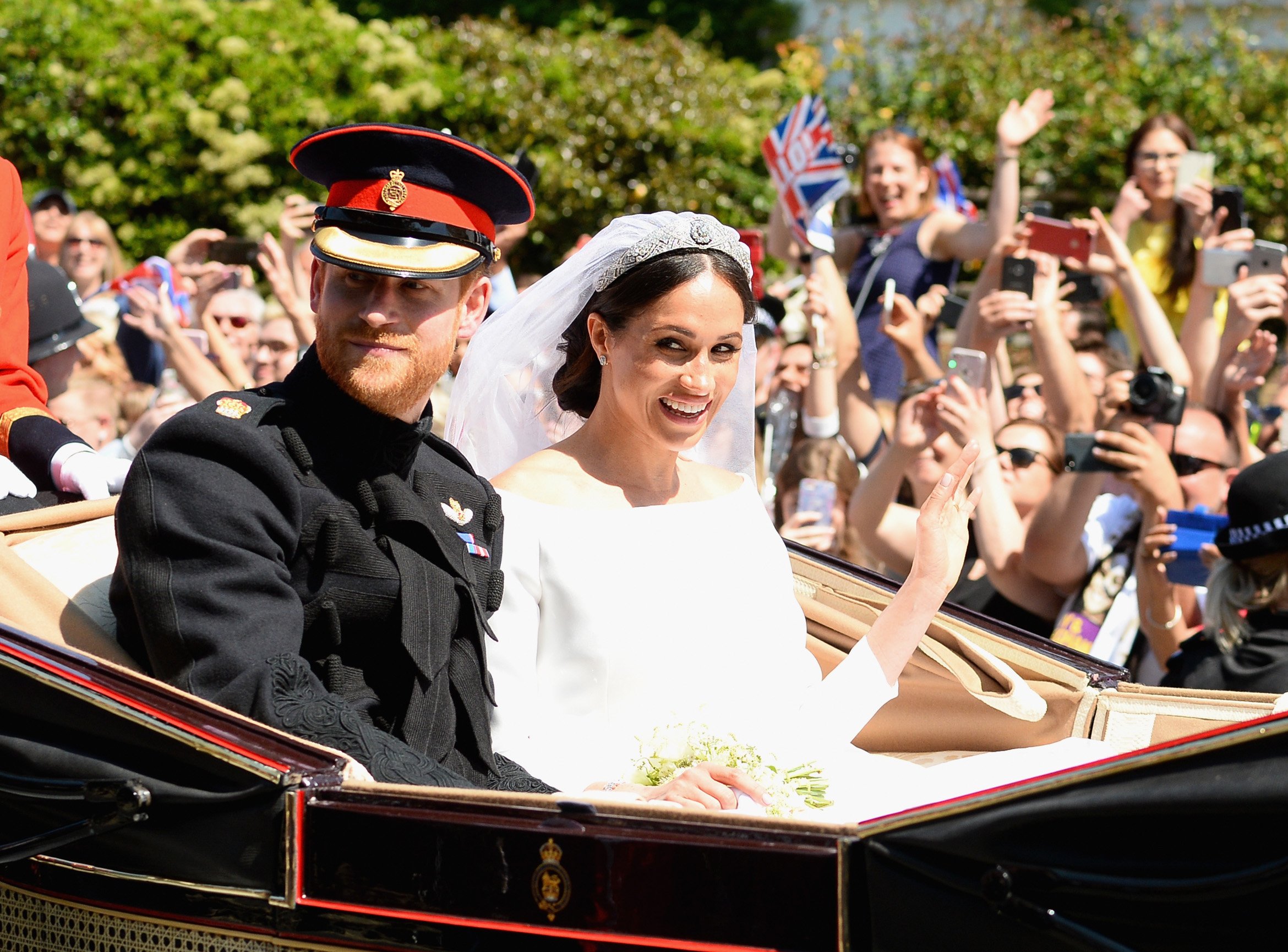 Sources used: Mirror, OK, Mirror, Independent, Mirror, TipHero
Related: