That '70s Show: Life after the Series
That '70s Show was a huge hit. Stars like Mila Kunis, who played the role of Jackie Burkhart, and Ashton Kutcher, who was the greatest Michael Kelso started their careers from this series. Back when the show started its run, Mila was only 14 years old and having her first kiss ever on-screen… It seems like ages ago, right? 
What changes has the main cast faced over time? Who has been dreaming about a reboot of the show? Who has become a lifelong friend of bourbon? And who seems to be surrounded by rumors of a new love affair every year? We're ready to tell you all the details!
Topher Grace as Eric Forman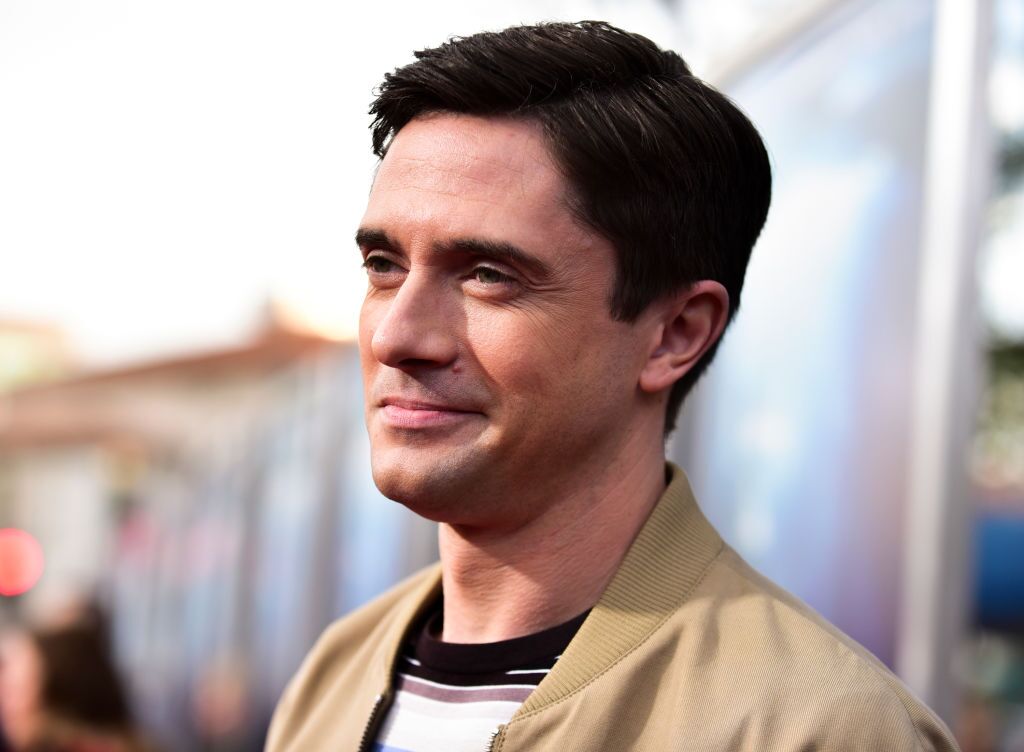 Do you remember this lucky basement owner who was completely obsessed with anything related to Star Wars? Since leaving That '70s Show in season seven, Topher Grace has continued acting regularly. 
He played Venom in Spider-Man 3 and is playing David Duke in Spike Lee's BlackKklansman. He went on to star as Anne Hathaway's love interest in Valentine's Day, and Getty in the 2014 film adaptation of "Interstellar". Besides that, Topher is now a real family man. He married actress Ashley Hinshaw three years ago and in Fall 2017 the two welcomed their first daughter Mabel. 
Despite having left the show a season before it ended, Grace still supports his '70s Show castmates and even said he'd happily reboot the show. "I would do it for sure because that was a very wonderful time for us," he told THR. He explained that if someone told him "What if I got your whole high school class back together and you hung out for a year?" For Topher, the answer is clear: "I'd do it if no one ever saw it. Just 'cause it would be great to hang out with them for a week or something." He said.
And while the actor is waiting for the reunion, the fans can see his most recent project - The drama film Breakthrough with Chrissy Metz. 
Laura Prepon as Donna Pinciotti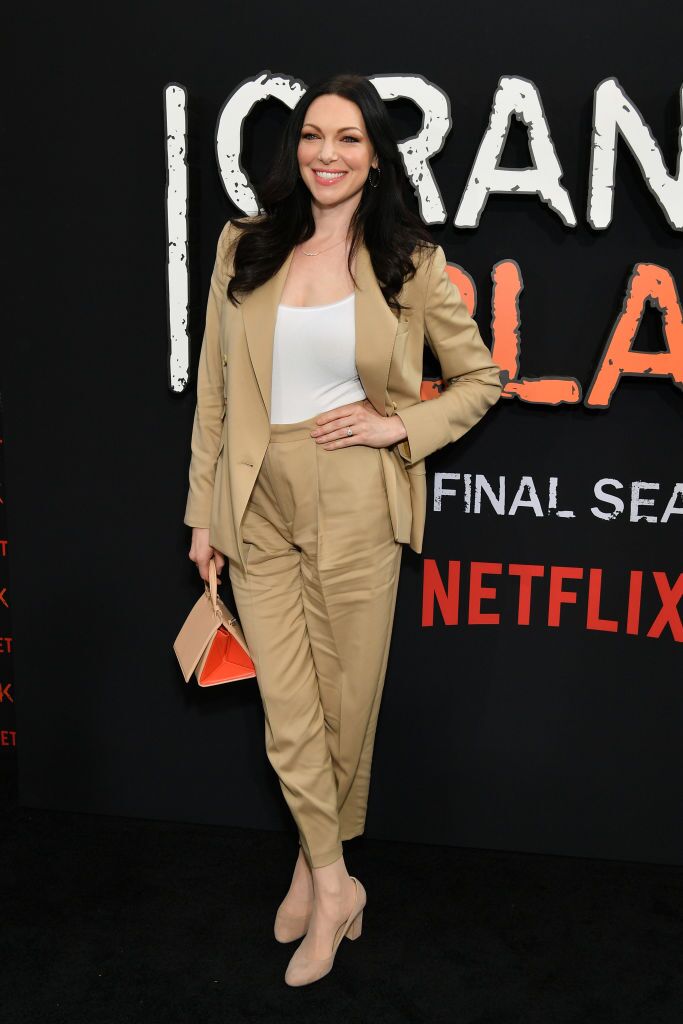 Oh, Donna, we remember the times you were the hottest red-head on screen. Today, Laura Prepon is best known as Alex on Orange Is the New Black. She also recently married actor Ben Foster, with whom she has a daughter, Ella, born in August 2017. In October Prepon announced that the couple is expecting their second child. 
We are so excited to announce that our family is growing. Life is beautiful! #knockedup pic.twitter.com/QBluv6ch9G

— Laura Prepon (@LauraPrepon) October 24, 2019
The actress announced their marriage on her Instagram, posting a wedding photo of the husband and wife smiling and embracing each other. Prepon also expressed her excitement about starting a family with Foster, telling the hosts of the morning show, "it's so wonderful, it's such a blessing."
The actress also shared a piece of advice about parenthood with her fans, telling them how they make it all work out: "Ben and I are really great about if I'm at work, he's [at home], and if he's at work, I'm [at home]," she said. But after that, she added that "There's really no solution. You just do it."
Aside from Prepon's role on the hit Netflix show, she has also released a health and nutrition book titled "The Stash Plan." So now fans have a chance to check out her writing skills as well.
Wilmer Valderrama as Fez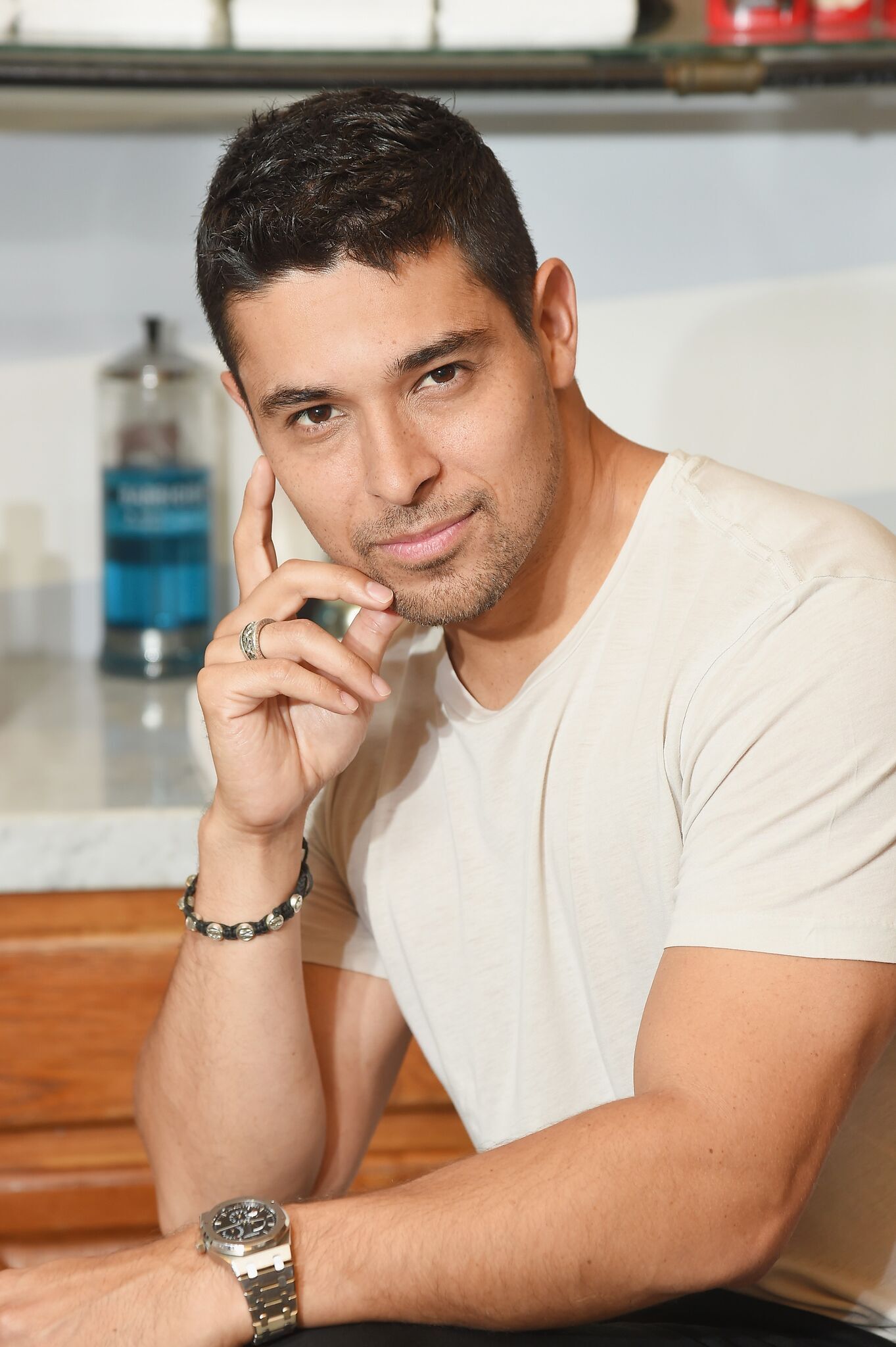 After the famous role of the candy-obsessed foreign exchange student Wilmer Valderrama has done pretty well for himself on TV since saying goodbye to Fez. He co-starred in the short-lived Awake, he was on From Dusk Till Dawn, and is now a series regular on NCIS.
Throughout his career, the 38-year-old has been linked to many famous women. He dated his '70s Show co-star Mila Kunis, then it was Jennifer Love Hewitt, after he had a sizzling romance with Mandy Moore… and he even got engaged just a couple of months after starting a relationship with Lindsay Lohan… But that did not go so well either… People probably still remember him the most as the long-term boyfriend of Demi Lovato before they split in 2016.
By the way, despite the break-up, he visited the singer in the hospital during her recent recovery from a reported overdose. Rumors say that after that incident the two tried to get together again... but it seems that Valderrama remains an avid bachelor. 
Danny Masterson as Steven Hyde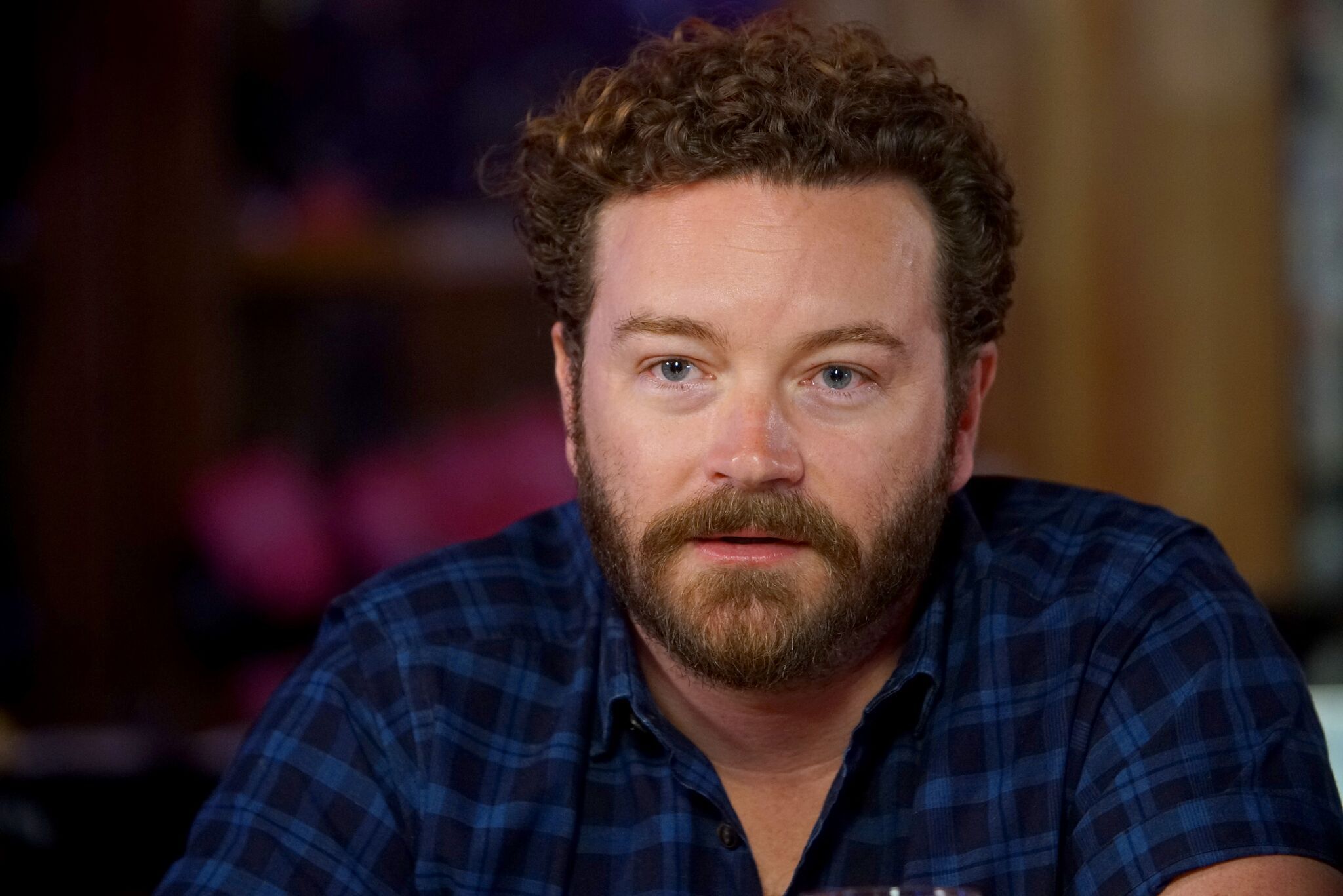 Hyde was the group's most sarcastic member with a nonchalant attitude toward most things and it seems that in real life, the actor acts the same way. After That '70s Show the actor starred in several movies and made guest appearances on television shows including Punk'd and MADtv.
He had a role in the comedy Yes Man and starred with his real-life wife, Bijou Phillips, in the drama The Bridge to Nowhere. But his most popular role was probably most recently when he worked alongside Ashton Kutcher on Netflix's The Ranch. Sadly, Masterson was not remembered for his role so much, as he was written out in the latest batch of episodes after multiple women accused him of sexual assault. He has denied all of those allegations. 
Josh Meyers as Randy Pearson
This one joined the team last. Randy was the one who probably got the least love from fans, as the character was only presented due to Kelso and Eric leaving the show. Anyway, the guy is sweet.
Randy was played by Josh Meyers, who you may know as the brother of Seth Meyers. Josh does a lot of work alongside Seth (like as a voice and writer on The Awesomes) and most recently appeared on Amazon's Red Oaks. In 2006, Meyers showed up in the element film Date Movie, where he plays Napoleon Dynamite and Owen Wilson's character from Wedding Crashers.
Mila Kunis as Jackie Burkhart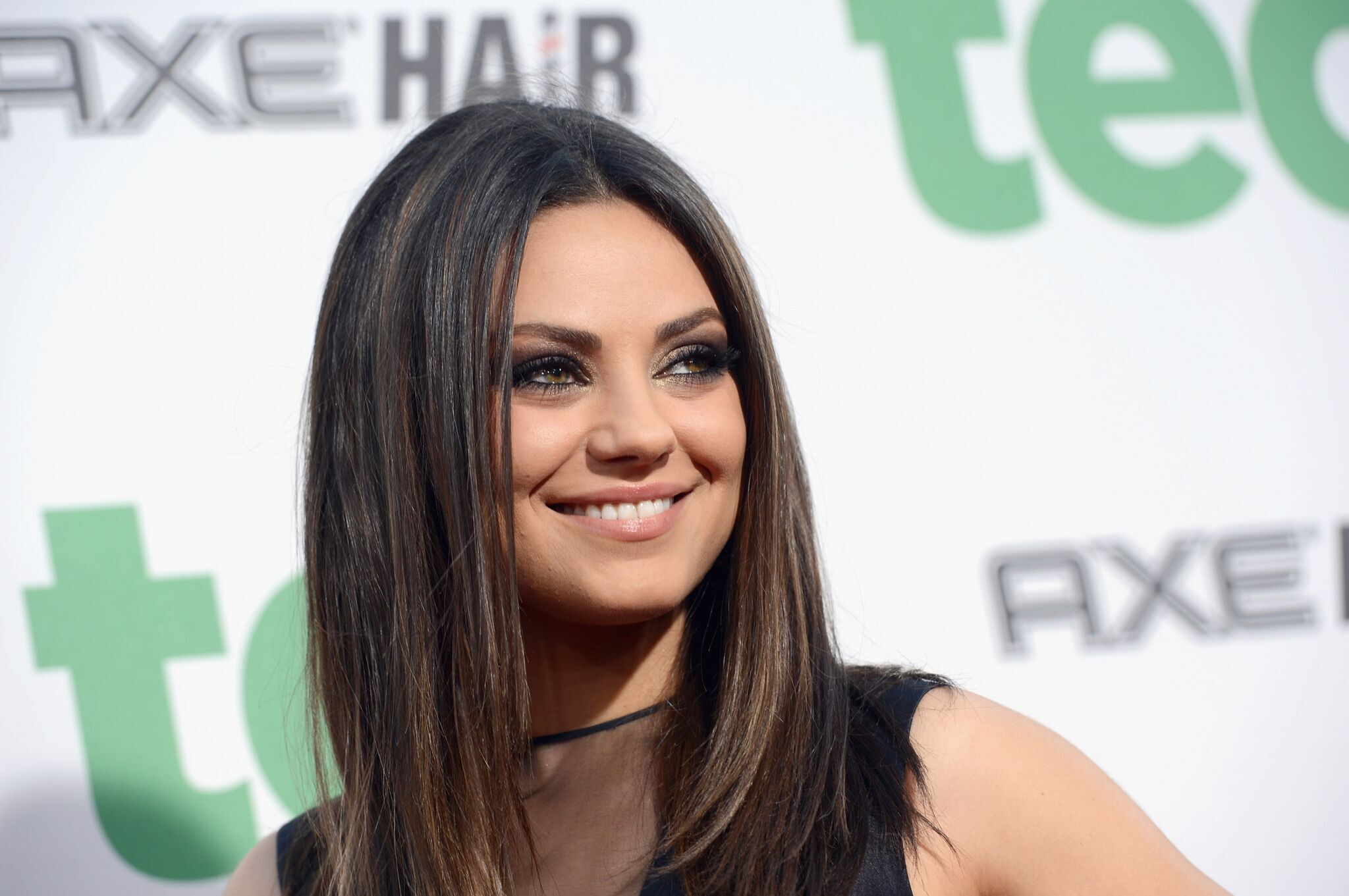 That '70s Show introduced Mila to her first kiss, future husband, and eventually the father of her kids. Since the Show ended, Mila made a lot of shipper hearts go wild when she finally married Michael Kelso in real life. Well, everybody knows that. The funny story is that they both started dating with the idea that they were never going to get married!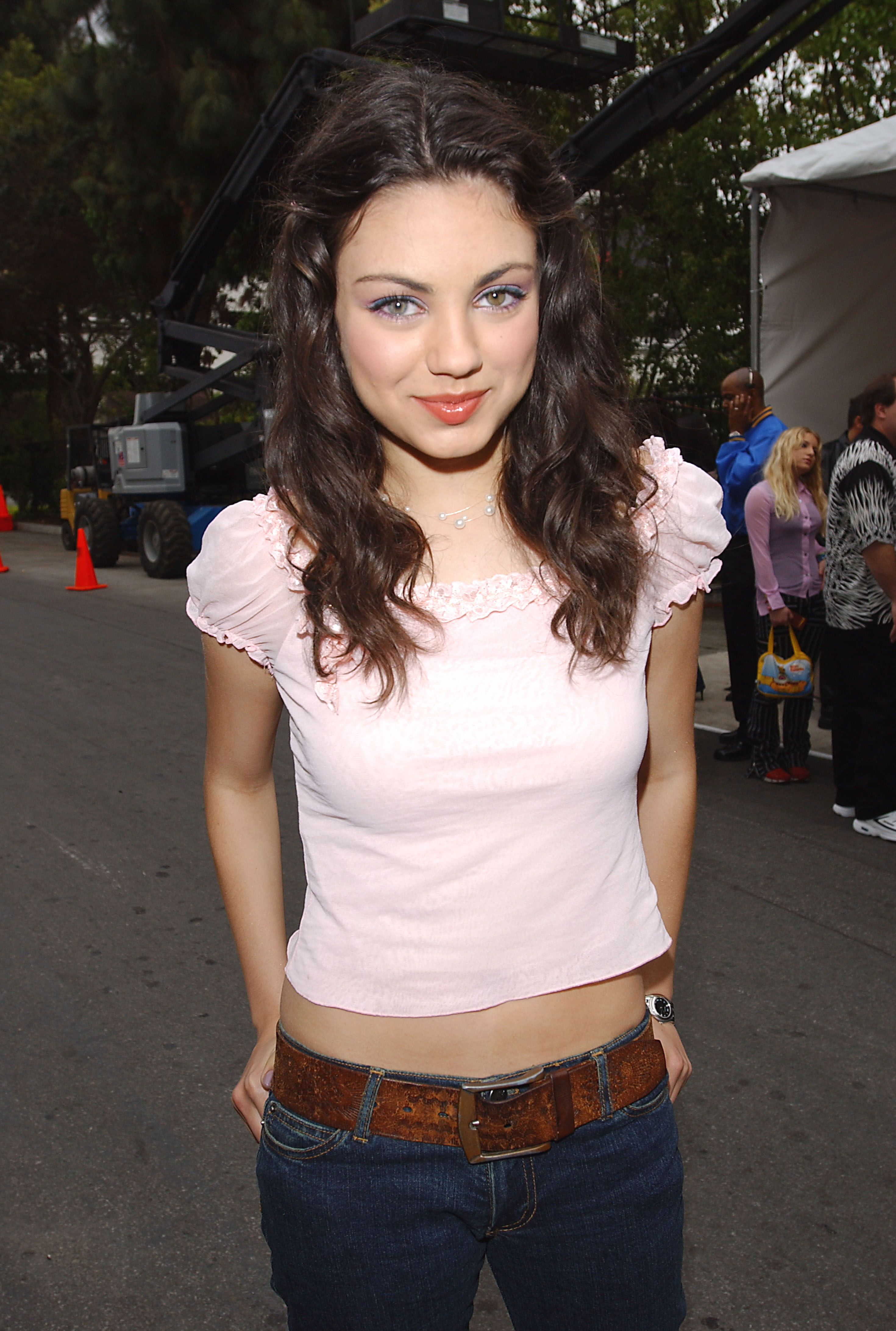 "[Kutcher] just got out of a marriage. I got out of a long relationship. I was single and having the best time ever. I was totally dating, having a great time, and I was like, 'I'm never getting married." He's like, "Great, neither am I!" And we're like shaking hands on it and we're like, "Life is great!"
A year since they tied the knot and now the whole world can't stop looking at the pics of the couples' adorable kids Wyatt and Dimitri. After the role of the stubborn Jackie, Mila Kunis has become a major movie star. Kunis made her mark on the big screen with the Jason Segel comedy Forgetting Sarah Marshall, which was quickly followed by a more serious role in Black Swan, bagging her a Golden Globe nomination. In 2018, we can see her in action/comedy flick The Spy Who Dumped Me with Saturday Night Live star Kate McKinnon. Along with the movie, Kunis became the spokesperson for bourbon brand Jim Beam, and stars in their commercials.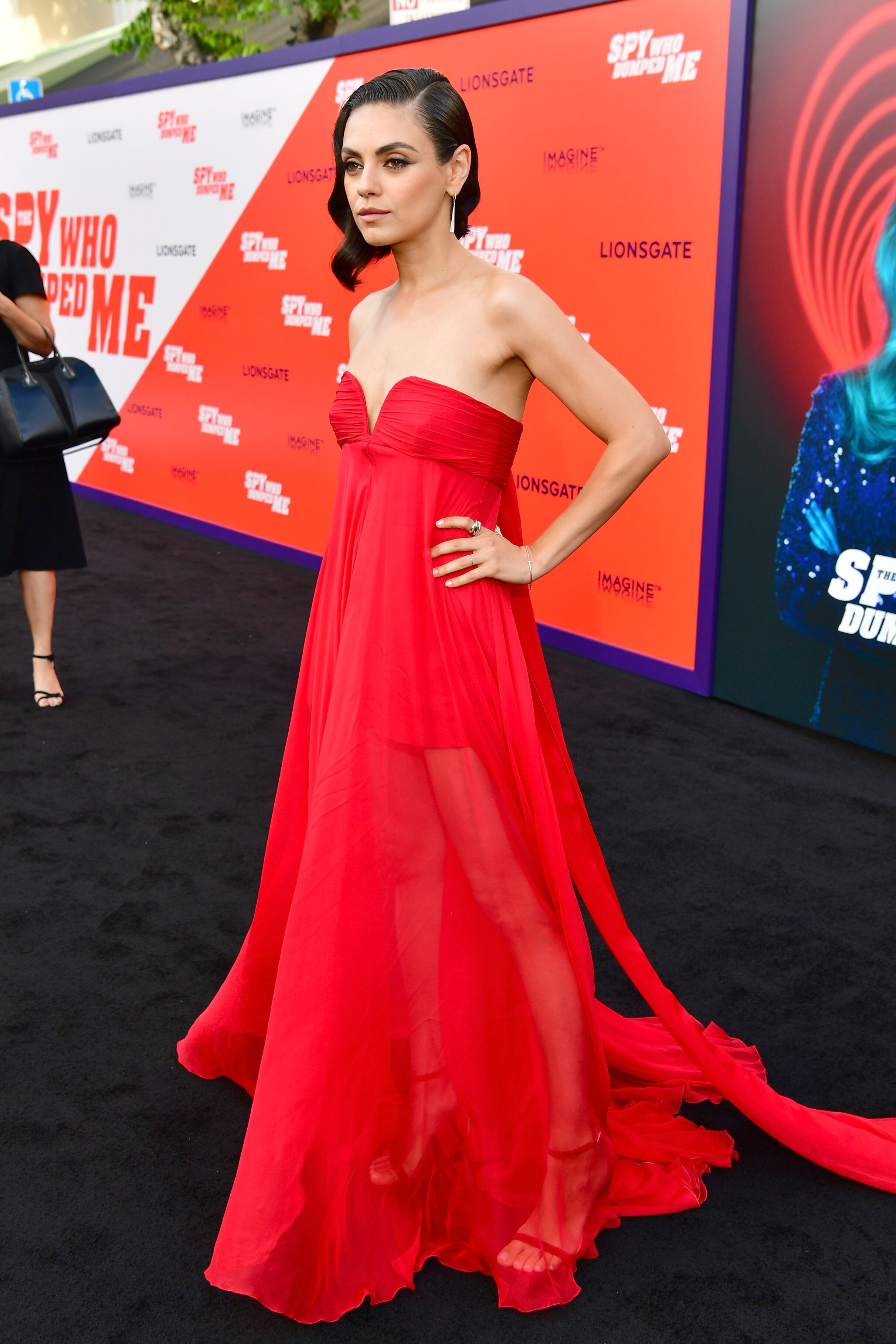 Kunis knew she'd encounter some backlash. "This is when a lot of hate mail comes my way," she muttered. But the reactions were swift and harsh: Angry pro-lifers started a #BoycottBeam hashtag and took to Twitter to blast Jim Beam. She tried to get her fans back during a Conan interview, as she told the talk show host she's been making monthly donations to Planned Parenthood in Vice President Mike Pence's name as a peaceful protest of sorts.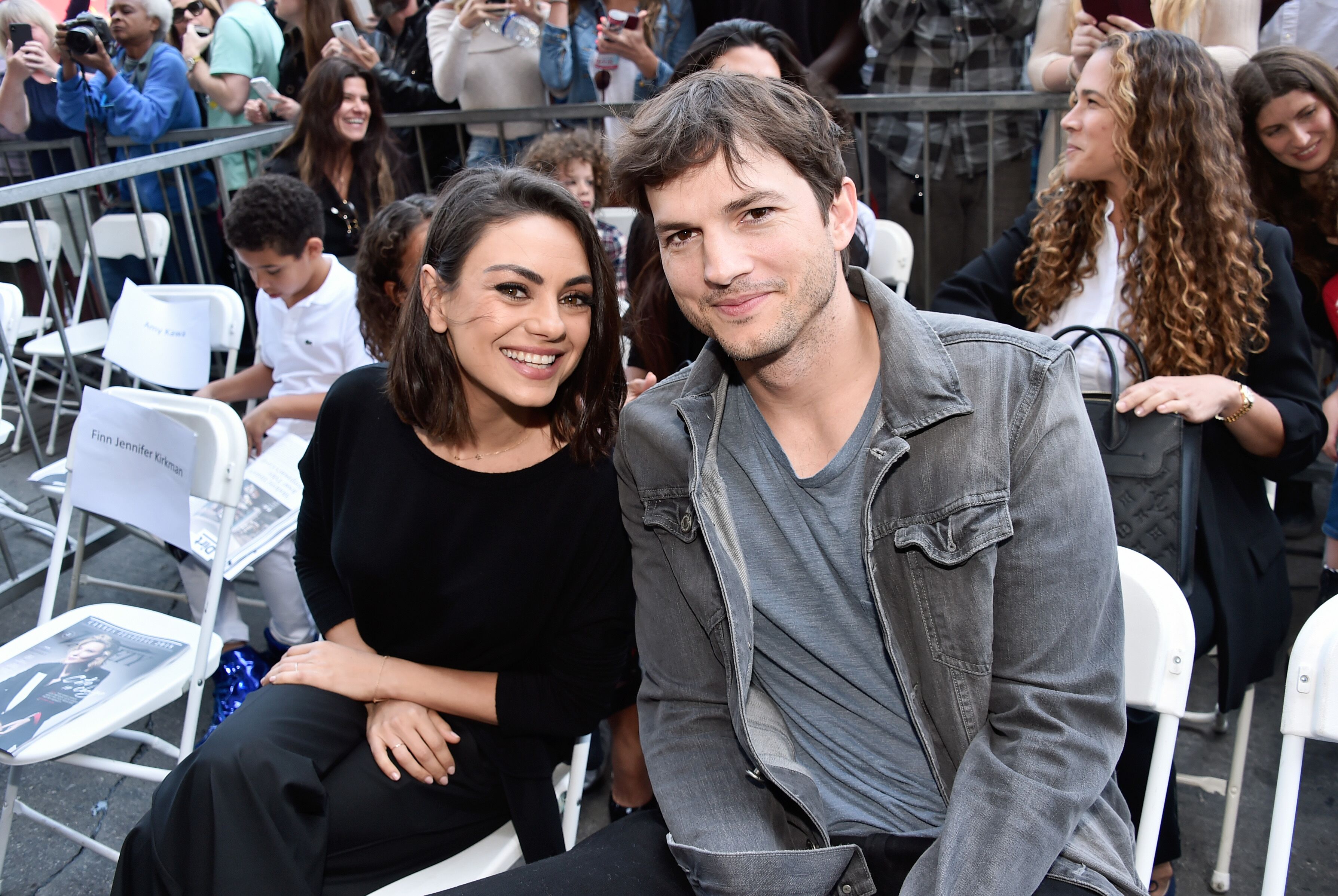 But that did not seem to satisfy the fans. Still, Mila Kunis is busier with raising her kids than she is with answering to the onslaught. Since she became a mom, she's been used to everyday changes for better or for worse: "Everything is different now", she says. "From the fact that you're so happy when you get six hours of sleep to the idea of being responsible for this incredible, living breathing little human being that you can't believe is yours." Keep strong Mila!
Ashton Kutcher as Michael Kelso
Ashton's side of the story was rather different. During the show when Mila had already a crush on Ashton, Kutcher thought of Kunis just as a kid and a friend. It took him 10 years of a marriage with Demi Moore and a nasty divorce to finally see something special in Mila`s eyes. But as we all know, Kelso got the girl in the end.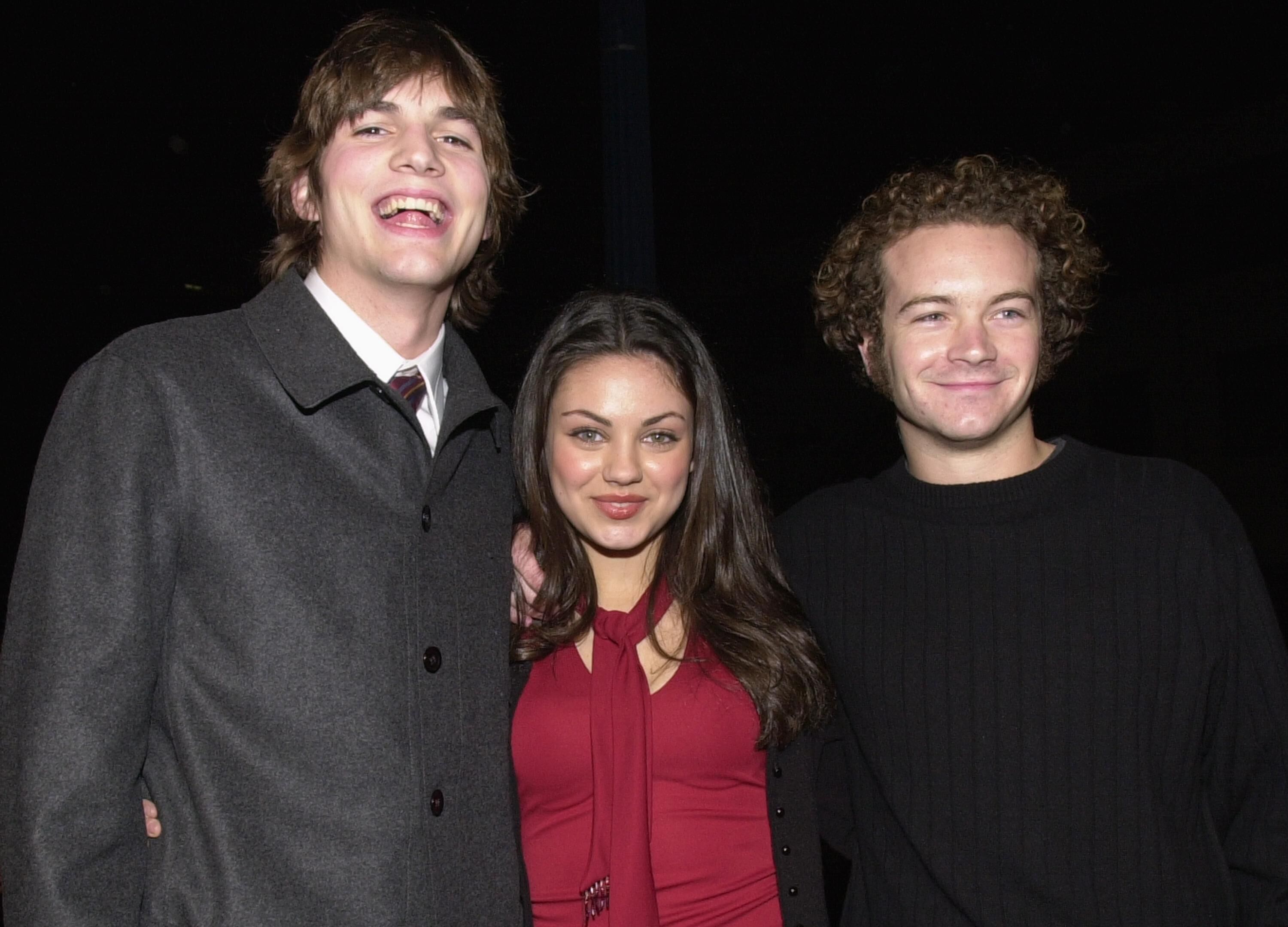 Twenty years later, Mila and Ashton are going strong, but gone are the days of seeing them on screen together because Mila said it ain't ever going to happen again. That sounds a bit harsh because Ashton, like Mila, has some great credits under his belt, but Mila thinks it would be too awkward. She continued, "I can't look at him and not be like 'What are you doing?'…No, it's weird."
In all seriousness, she said the main reason is that she can tell when he's acting and he can tell when she is too, which can be distracting. Anyhow, it's way more important for fans to see the two together off-screen. It feels like Ashton Kutcher has never been off-screen since That '70s Show.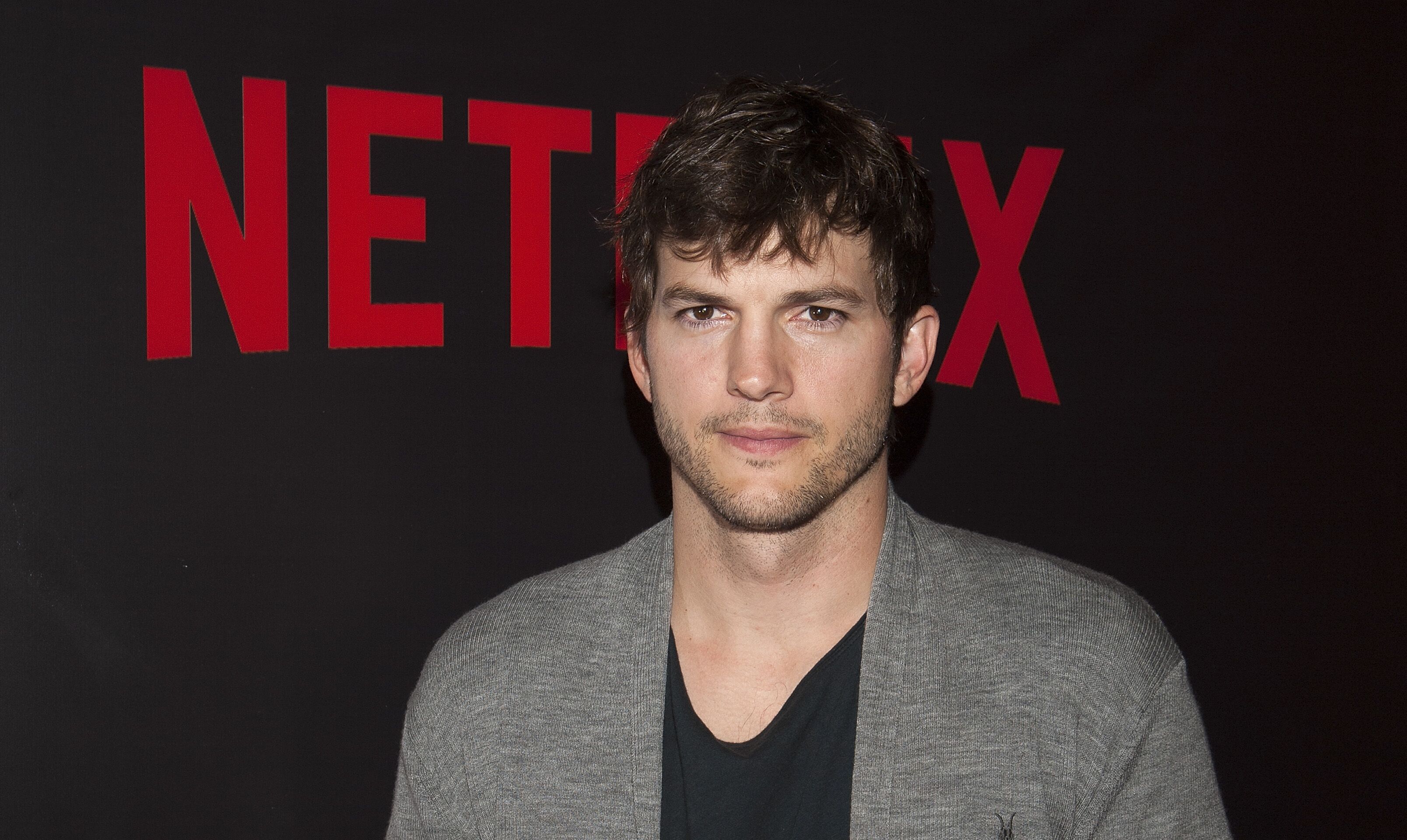 He starred in a few romcoms, played Steve Jobs and currently stars on Netflix's The Ranch while also promoting some of his many tech investments. He also took over the starring role on Two and a Half Men following Charlie Sheen's departure from the show. But most of all, Kutcher is happy in his role as a father. "It's unbelievable. It's the greatest thing on Earth," the actor said while speaking of fatherhood for the first time on Conan.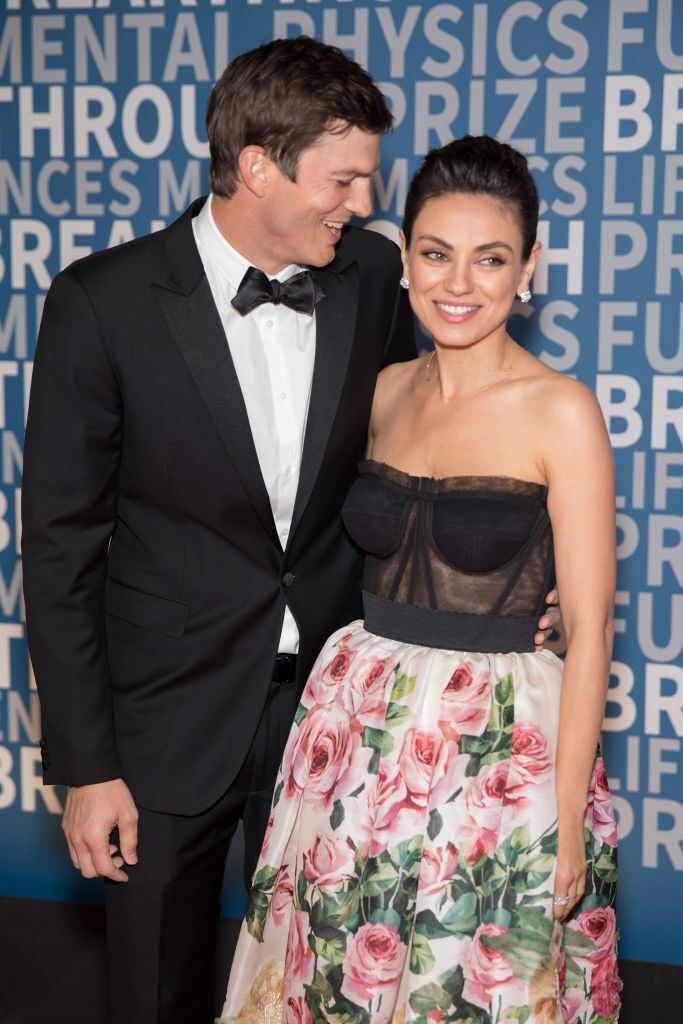 Being a parent changed Ashton's views on life a lot. In one of his interviews he admitted: "When my wife and I had these kids and we got to share that amazing, amazing, amazing honor, my first response was, I wanted to call my parents and say, 'I'm sorry, because I never knew how much you loved me," he quipped.