Famous Women Who Fell In Love With Younger Men
If you are sick of hearing about older men dating much younger girls in Hollywood, this article is just for you! It tells about older women dating men who are much younger than them! After all, for the last few years, the situation has been changing and some older Hollywood beauties aren't afraid to break stereotypes.
So let us learn more about those women who aren't ashamed of their boyfriends being 7, 10 or even 25 years younger!
Pete Davidson & Kate Beckinsale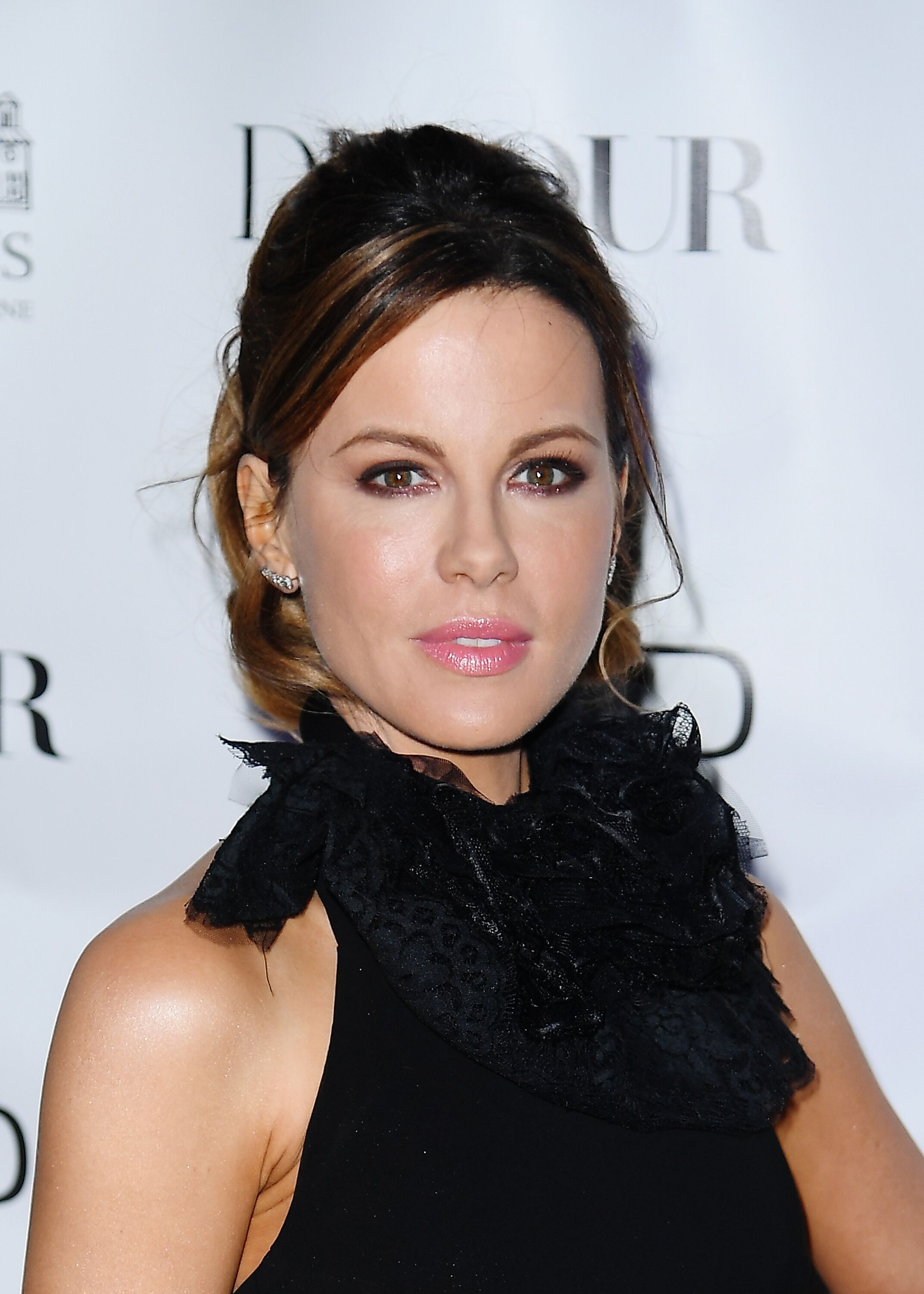 This couple first encountered romance rumors in January when they were spotted looking "very cozy" at a 2019 Golden Globes after-party. According to one of the witnesses, "They were flirting all night and sipping champagne. They were outside on the patio and left together."
Later, paparazzi caught 25-year-old Saturday Night Live star and comedian Pete Davidson and 45-year-old Pearl Harbour star at the hockey game where they were kissing paying about no attention to cameras.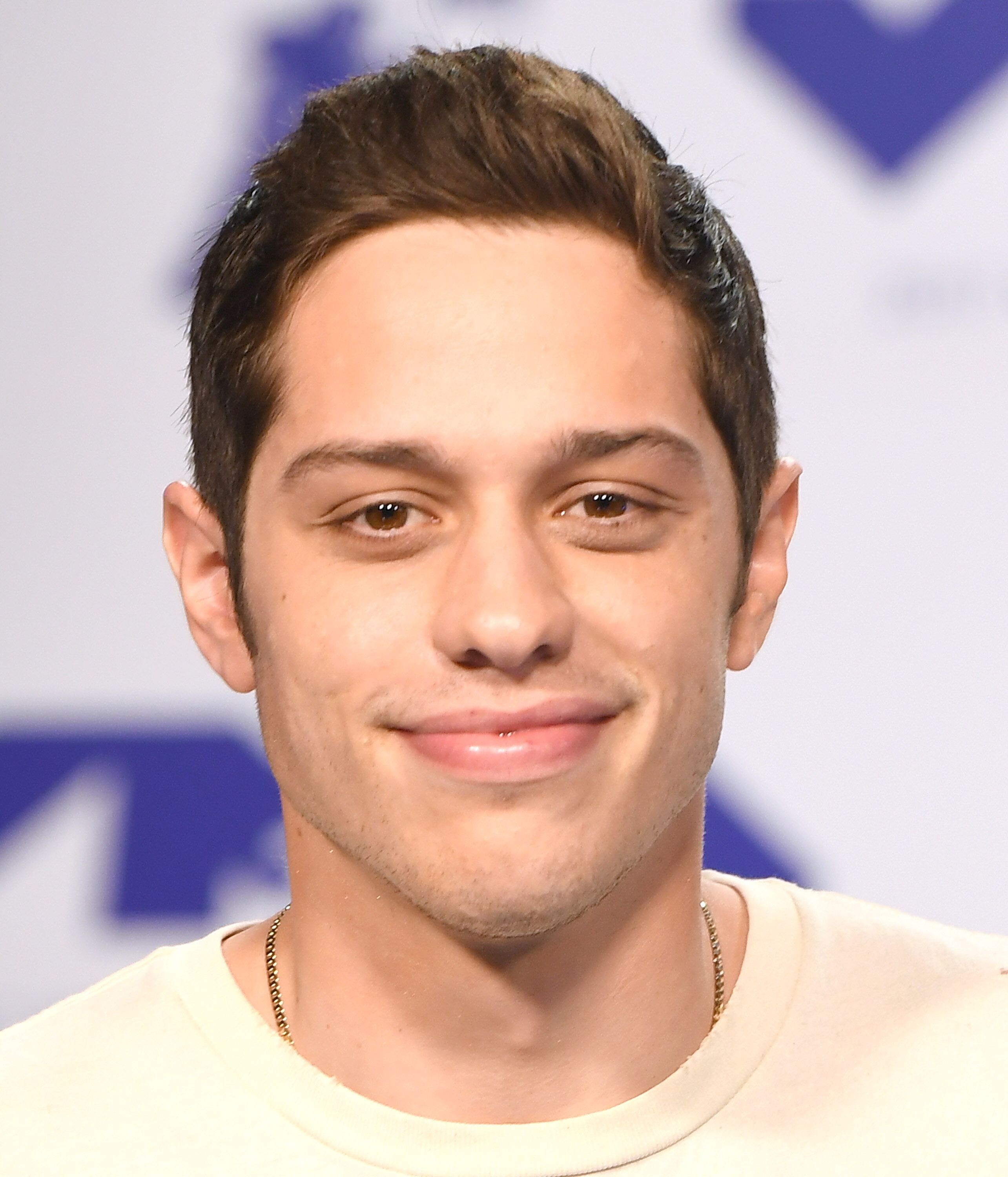 Soon afterward, Davidson spoke about his feelings on camera. On SNL's Weekend Update, the actor stood up for the couples where women are older.
"Apparently, people have a crazy fascination with our age difference. But it doesn't really bother us. But then again, I'm new to this," Peter Davidson.
He then moved on to list over a dozen names of men who have a proclivity for dating much younger ladies and how they are not being criticized at all.
The list had Leo DiCaprio, Jason Statham, Michael Douglas, and Richard Gere.
While Peter was openly fighting stereotypes, Kate Beckinsale was fighting haters on social networks. After posting a photo of herself on Instagram, one guy commented, "Disappointed in your dating choices." To which Kate replied, tagging him directly: "Pretty let down by your wonky beard but thought possibly rude to say."
It looked like the couple was seriously ready to protect their relationship and in March this year, they finally went public. However, already in April, a source reported to ET and announced their split. It's unclear why it happened. We only know that, according to the source, "They're still friendly but are not on romantic terms." Sad, but true...
Jason Momoa & Lisa Bonet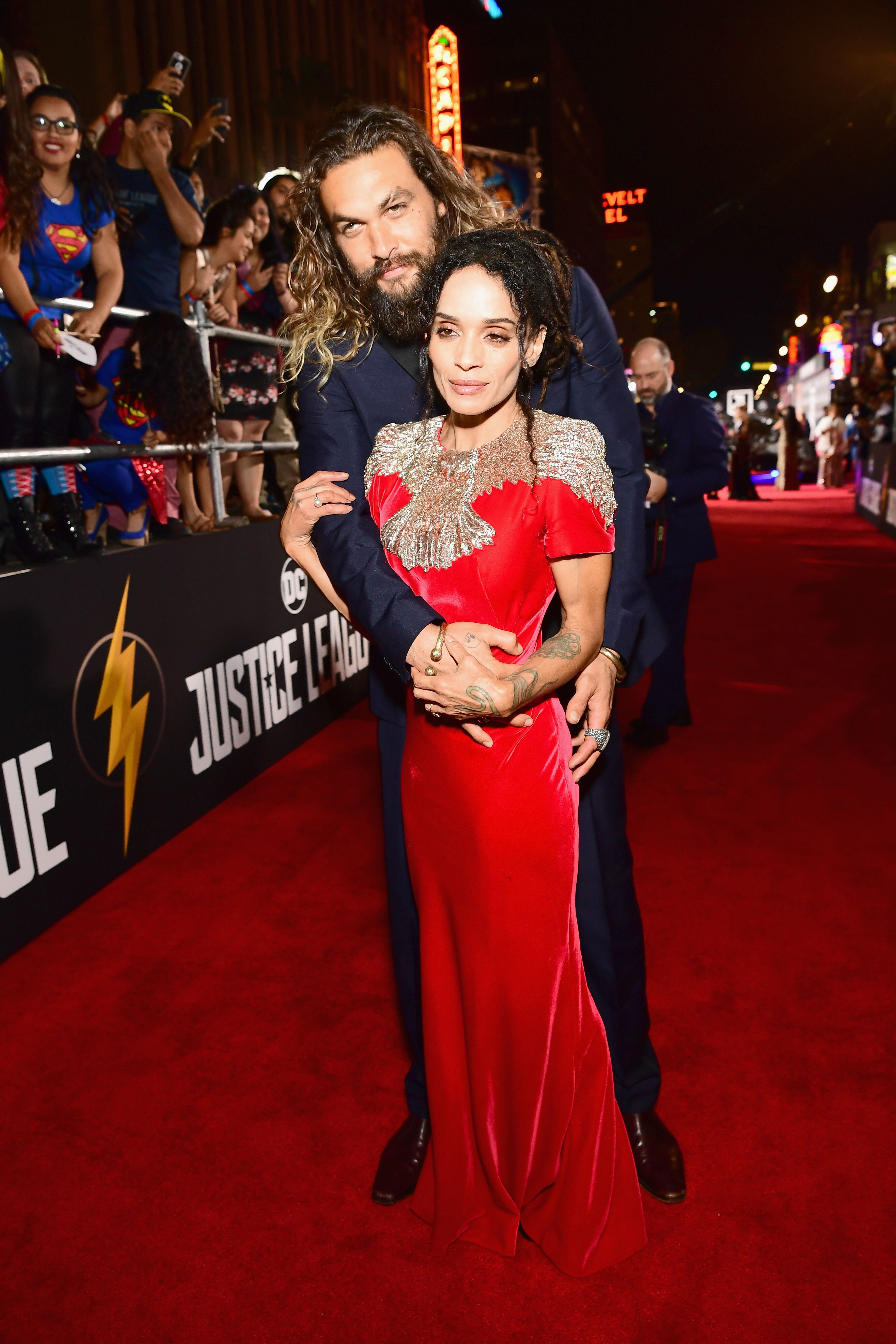 This is probably one of those Hollywood couples whose age difference viewers are ready to forgive. Jason Momoa is madly in love with his wife and is not ashamed to publicly demonstrate it.
By the way, did you know that Jason first said he would like to marry this girl when he was just 8? He saw Lisa on TV in a sitcom A Different World and decided to fight for her no matter what. And he succeeded 17 years later!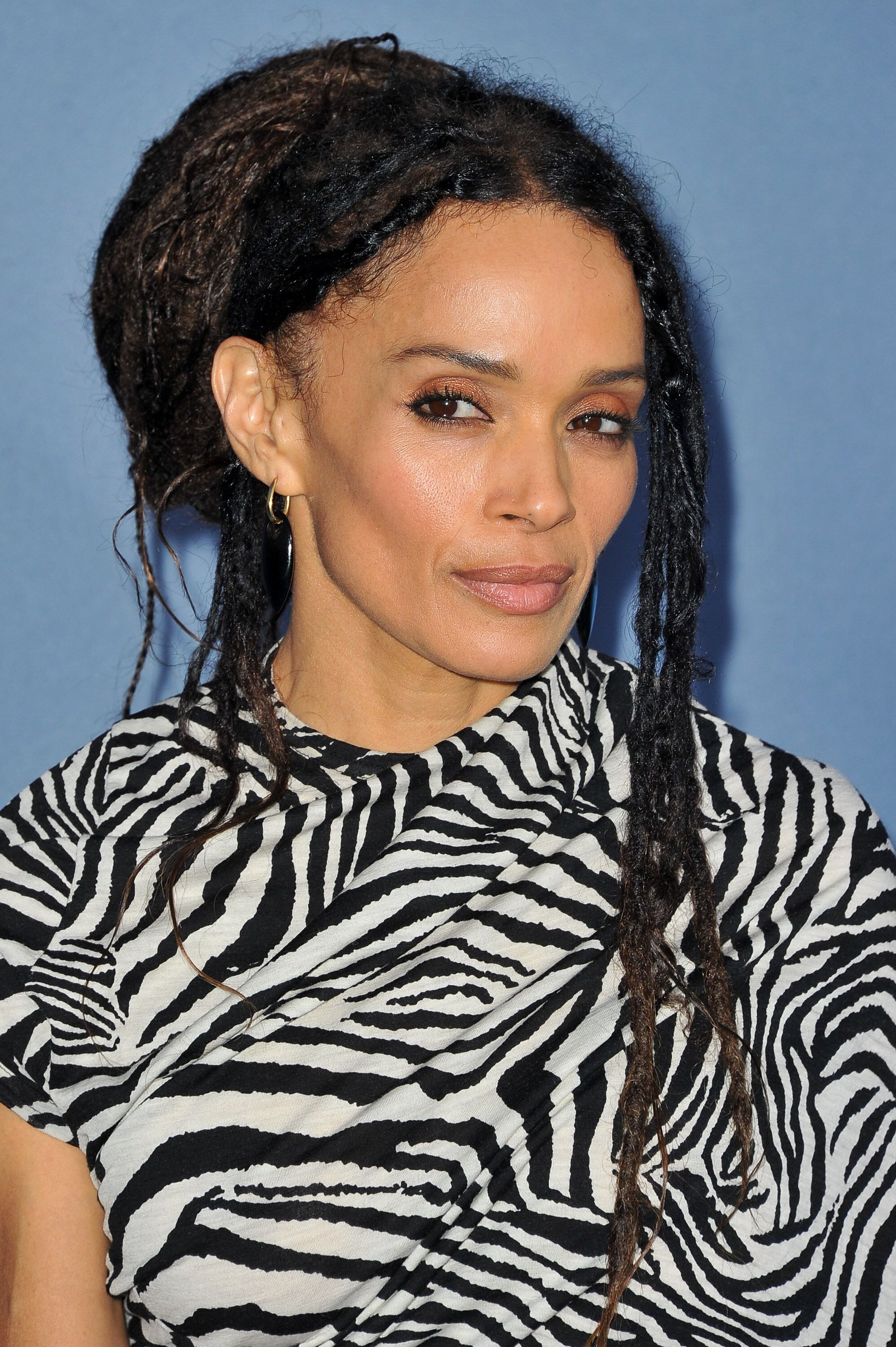 "I'm a full-fledged stalker. I didn't tell Lisa that until we had two babies, otherwise it would have been creepy and weird. I've always wanted to meet her. She was a queen, always."
According to Lisa Bonet, when they first met, Jason was so nervous that he couldn't say a word. After years in a relationship, Momoa confesses that his wife still makes him shy. Isn`t that just adorable?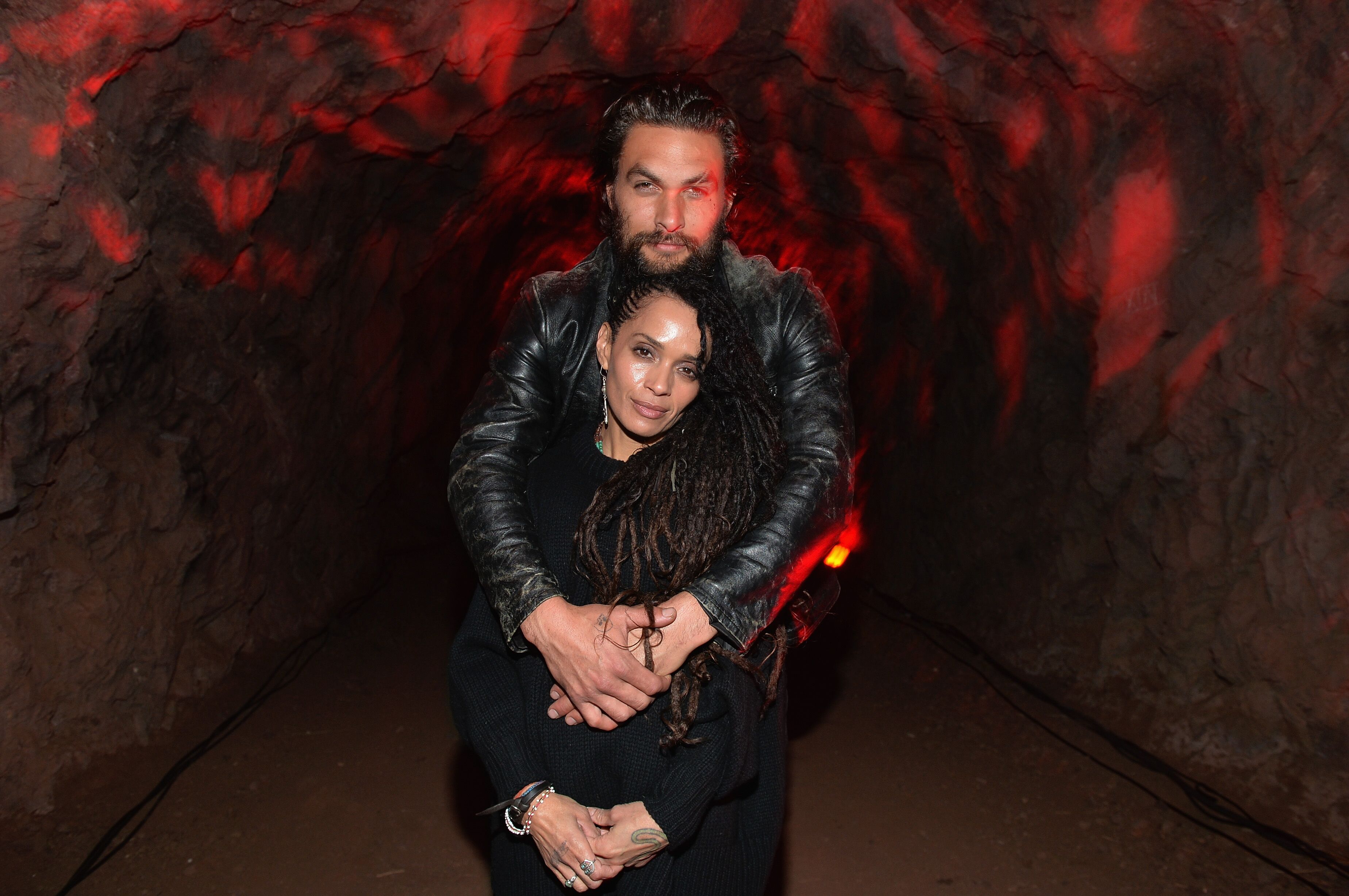 "My wife is amazing. Her ultimate art form is being a phenomenal mother," he says.
Lisa Bonet is not so expressive when it comes to her feelings, but every word she says is filled with love.
"We have been together from the day that we met. At that moment, love came, and it came big, and he did not run as I think a lot of men do. He basically picked me up and threw me over his shoulder, caveman style!"
Whoah!
Courteney Cox & Johnny McDaid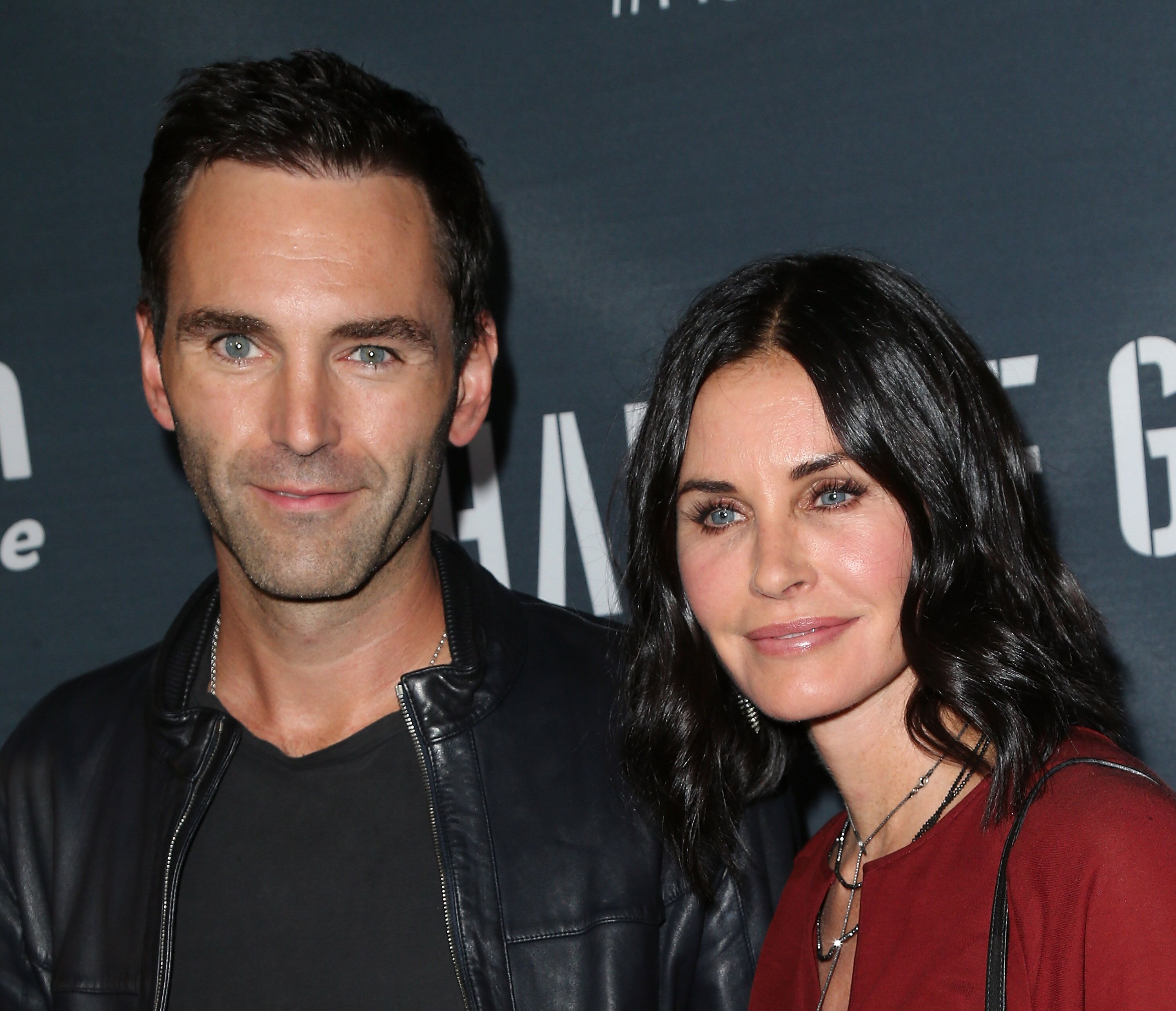 Back in January of this year on Jimmy Kimmel Live! 54-year-old Courteney Cox opened up about her relationship with the 42-year-old Snow Patrol musician.
"He's my guy, he's my one," she revealed.
Cox and McDaid started dating in January 2014 and half a year later they got engaged, before calling it off in late 2015. However, in April 2016, the couple got back together after a kiss at London's Heathrow airport.
According to Courteney, their temporary breakup was useful for their relationship as they realized how important they are to each other.
"Isn't that strange? We broke off our engagement and he moved to England, then we got back together, and it's actually better than it was before. Everything is better," she said on Ellen.
Courteney said that the 13 year age gap would normally be an issue, but with Johnny, it is not.
Happy birthday my love! So happy to be here with you ♥️ @johnnymcdaid pic.twitter.com/8VPFfBaUV3

— Courteney Cox (@CourteneyCox) July 24, 2017
"Well, he's younger than me, and with any other guy that would be the hardest thing in the world, but looks are not that important to him or his family," she revealed. "External beauty isn't even on his radar."
Apparently, after her unsuccessful marriage with the actor David Arquette, the star of Friends finally managed to meet her soulmate.
Just read what McDaid is saying about his sweetheart!
"My thoughts are never without Court. She's my best friend. She's my partner, in everything. When I write her poems, it's just an extension of how I feel every second anyway, and that's true for me."
Last year the actress revealed that she would love to have a child with Johnny McDaid.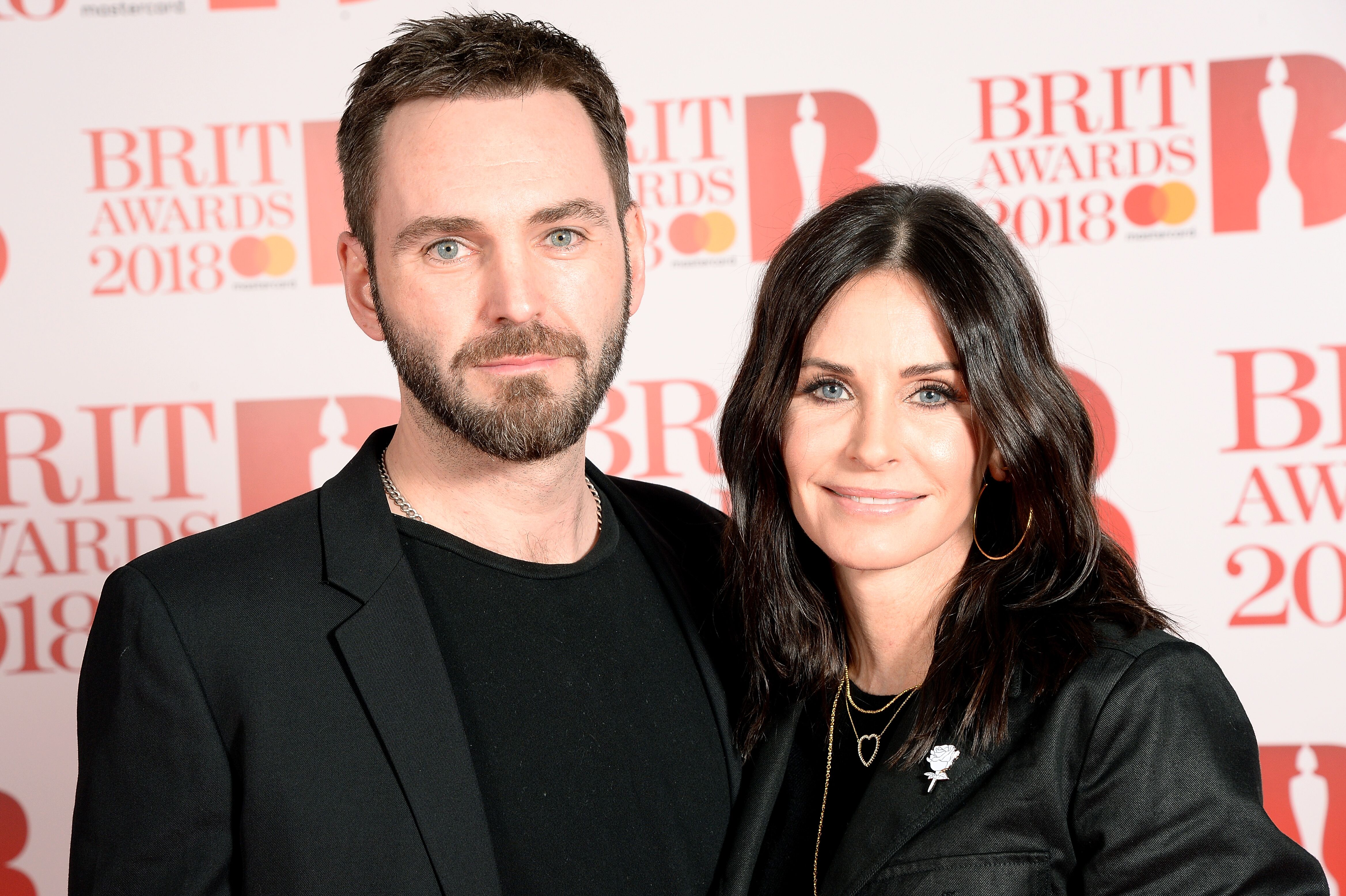 Isn't it exciting? Courteney told New Beauty that she would carry a donor egg and added:
"I may be one of the older people doing it, but I would love to, with Johnny that is."
She is truly in love with him! We're hoping that they'll make it, as many strong women have shown that it's possible to become a mother at any age.
Jennifer Lopez & Alex Rodriguez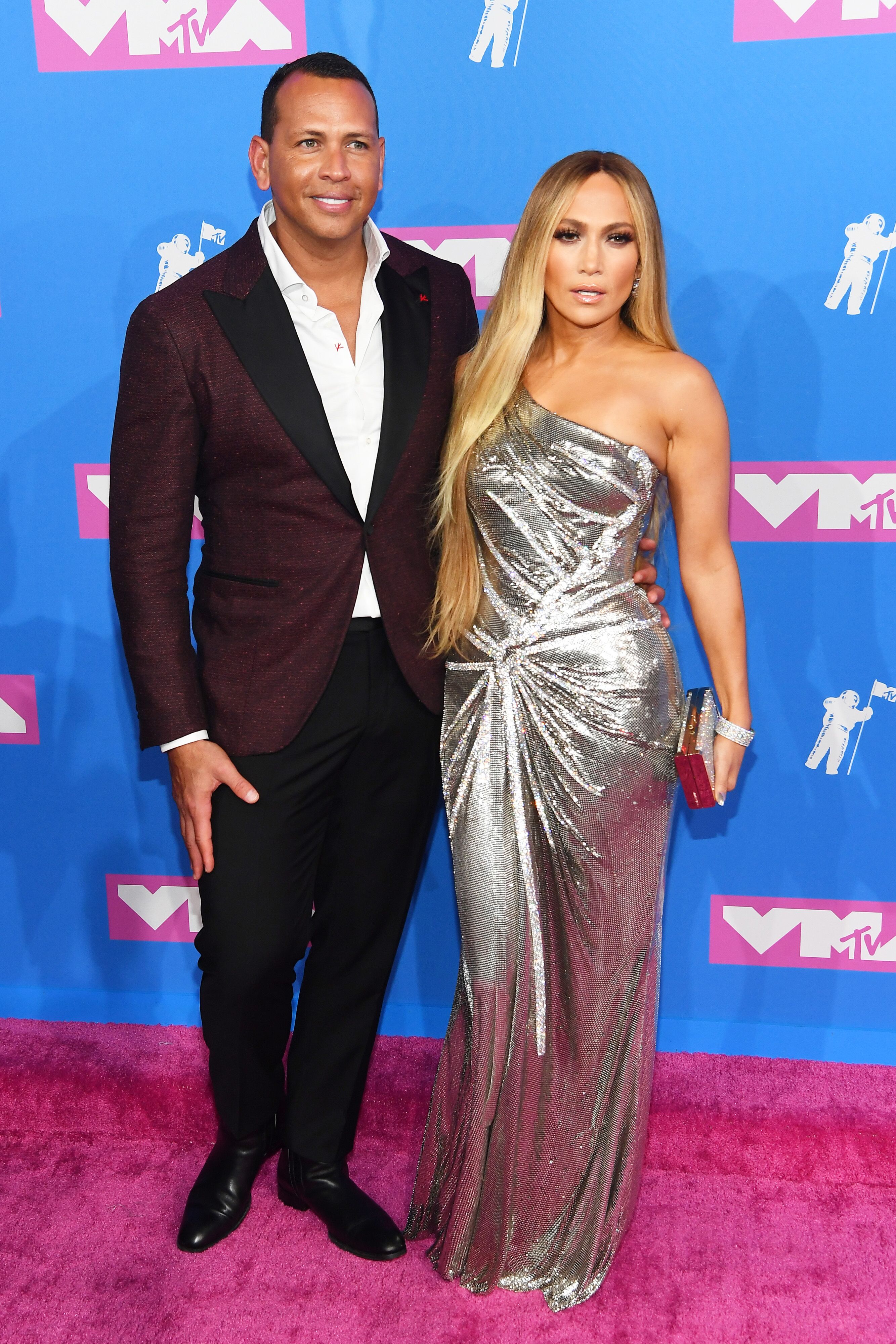 We've been waiting for this news for 2 years! The couple - widely known as J-Lo and A-Rod - announced their engagement this March!
The singer opened up about the happy occasion and also revealed a picture of a luxurious ring with an incredibly-looking diamond on her Instagram page. Former New York Yankee Rodriguez shared the same photo on Twitter, with the words "she said yes".
What's interesting, despite the fact that they've known each other for only a few years, A-rod has been the singer's fan for a long time. He shared a photo of a poster she signed for him 20 years ago!
Rodrigues proposed to J Lo during their trip to the Bahamas, but even their closest friends didn't know they would come back from the trip engaged.
"Alex kept all of the details surrounding his ring shopping and his proposal very private—almost everyone in their inner circle was caught by surprise when Jennifer posted the photo of the ring," the source close to the singer said.
Despite the fact that Rodriguez is 6 years younger than his bride, J-Lo doesn't care about the age gap at all, as she's famous for her other romances with much younger guys.
Do you recall her relationship with Drake who was 17 years younger than her, or with the dancer Casper Smart who was only 25 when they were dating? Lopez is pretty tired of people constantly asking her and joking about the ages of her boyfriends.
"I don't date younger men. It's not like you have to be younger. It's not about that," the singer said.
"I just meet people and if I go out with them, I got out with them. And if I like them and I like them. If I don't, I don't. It's about the person. It's about who they are. It has nothing to do with age."
And really, what's the difference if you look and feel like you're 30? We're with you on it, Jen!
Aaron Taylor-Johnson & Sam Taylor-Wood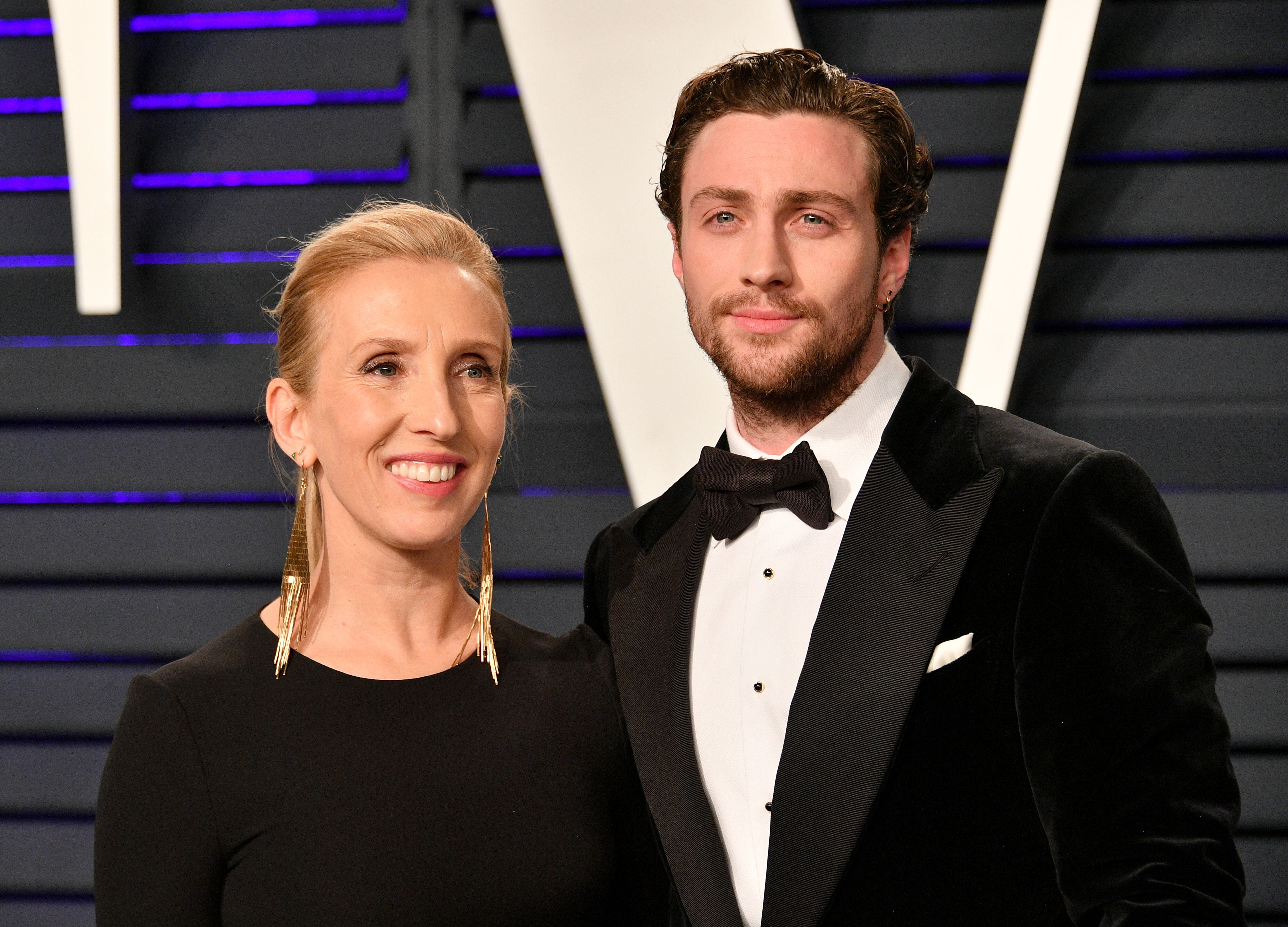 When the movie Anna Karenina, starring Keira Knightley and Aaron Taylor-Johnson, aired in 2012, everybody fell in love with Anna's young blue-eyed lover as soon as they first laid eyes on him. Oh, what a disappointment it was for the fans when it became clear that the 22-year-old actor got married just a few months before the premiere.
But the most shocking fact was the age of his sweetheart, English filmmaker Sam Taylor-Johnson who was 45 at the time.
Aaron and Sam first met during filming in 2009 when he was 18 and she was 42. Of course, the media couldn't just pass the couple by. In interviews back then, the director was asked if she was having a mid-life crisis. Or if she was trying to win over her ex-husband who back then was dating 23-year-old Lily Allen. She rightfully bristled at both ideas.
A year later, Sam who has survived two bouts of cancer, gave birth to their first child with Aaron, and in 2012 (when she was 45), to their second one.
Discussing the pitfalls of fame, the private actor revealed he continues to struggle with talk of his marriage to Sam. Aaron said:
"The attention was intrusive. But having to deal with that early in my career probably got me to a place where I can more quickly just go, 'Oh, [...] it' instead of wanting to rip someone's head off." 
It's a sentiment shared by Sam. In an interview with The Hollywood Reporter last summer, the director revealed she tried hard not to care about the opinions of others.
She said, "People like to talk about it. I'm like, 'Yeah, but it works better than my last marriage.' It's lasted longer than a lot of my friends' marriages."
However, in spite of the couple's long-term relationship, Avengers star Aaron doubts he'll ever be able to cope with intrusive questions about their love life.
"I knew I wanted to be with her. The reason I wake up in the morning is to be with my family. When I was younger acting was my first love and passion, and since I met Sam, she and my kids, they're my priority and my life, so my work works around them."
Perhaps, it's about time we stop discussing and judging the couple and let them enjoy their happiness?
Priyanka Chopra & Nick Jonas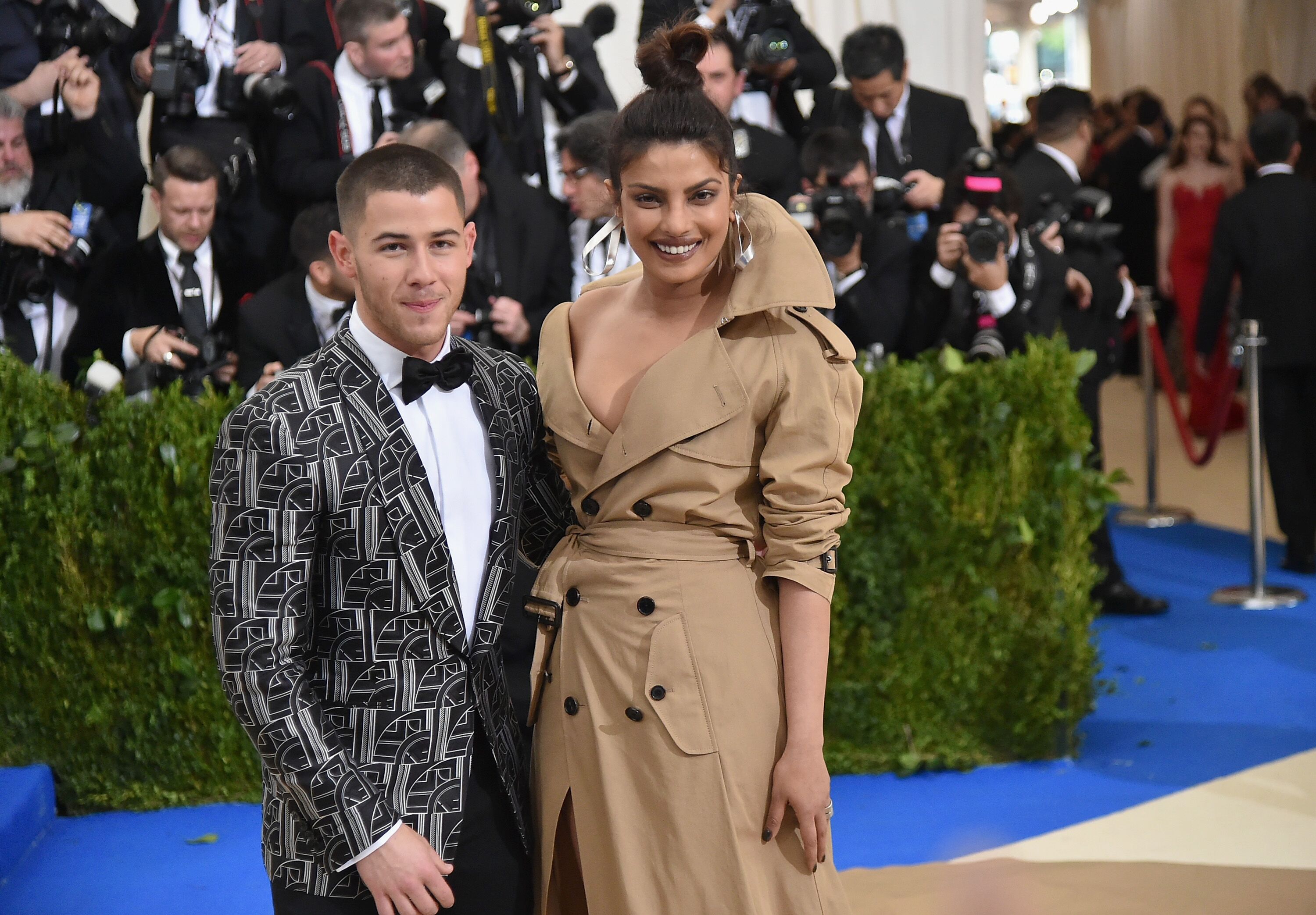 Their amazing wedding ceremony last December was more impressive than the wedding of Prince Harry and Megan Markle. However, mass media were not only discussing the sparkling bridal dress, location, and the number of guests, but also the couple's age gap. The youngest of the Jonas Brothers proposed to Priyanka on her 36th birthday.
"The age difference is not a big deal to them whatsoever," told a source close to Jonas.
In fact, the 26-year-old star is a fan of the age gap between him and his wife. He "loves dating older women and if anything it makes Priyanka even more attractive to him," the source added.
As we remember, back in 2016 when he was 23, Jonas had a rumored fling with Kate Hudson, who was 37 back then.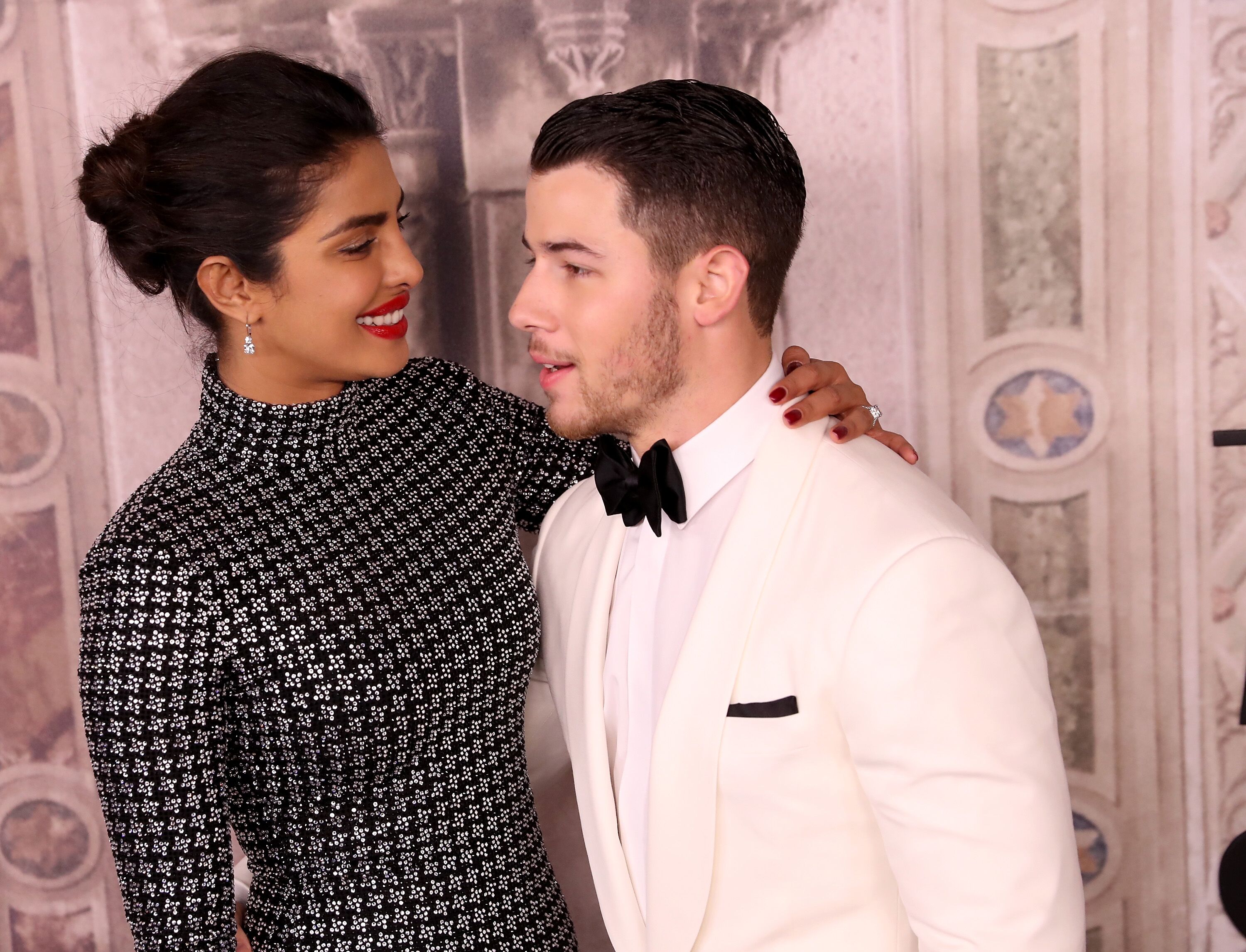 Even though Nick may be a fan of dating older women, he was attracted to Priyanka for more reasons than just her age.
"He obviously thinks she's beautiful, but he's also drawn to her intelligence," the insider added. "She has this charisma and energy that draws you to her, and she's fit in so well with his friends and family."
Hugh Jackman & Deborra-Lee Furness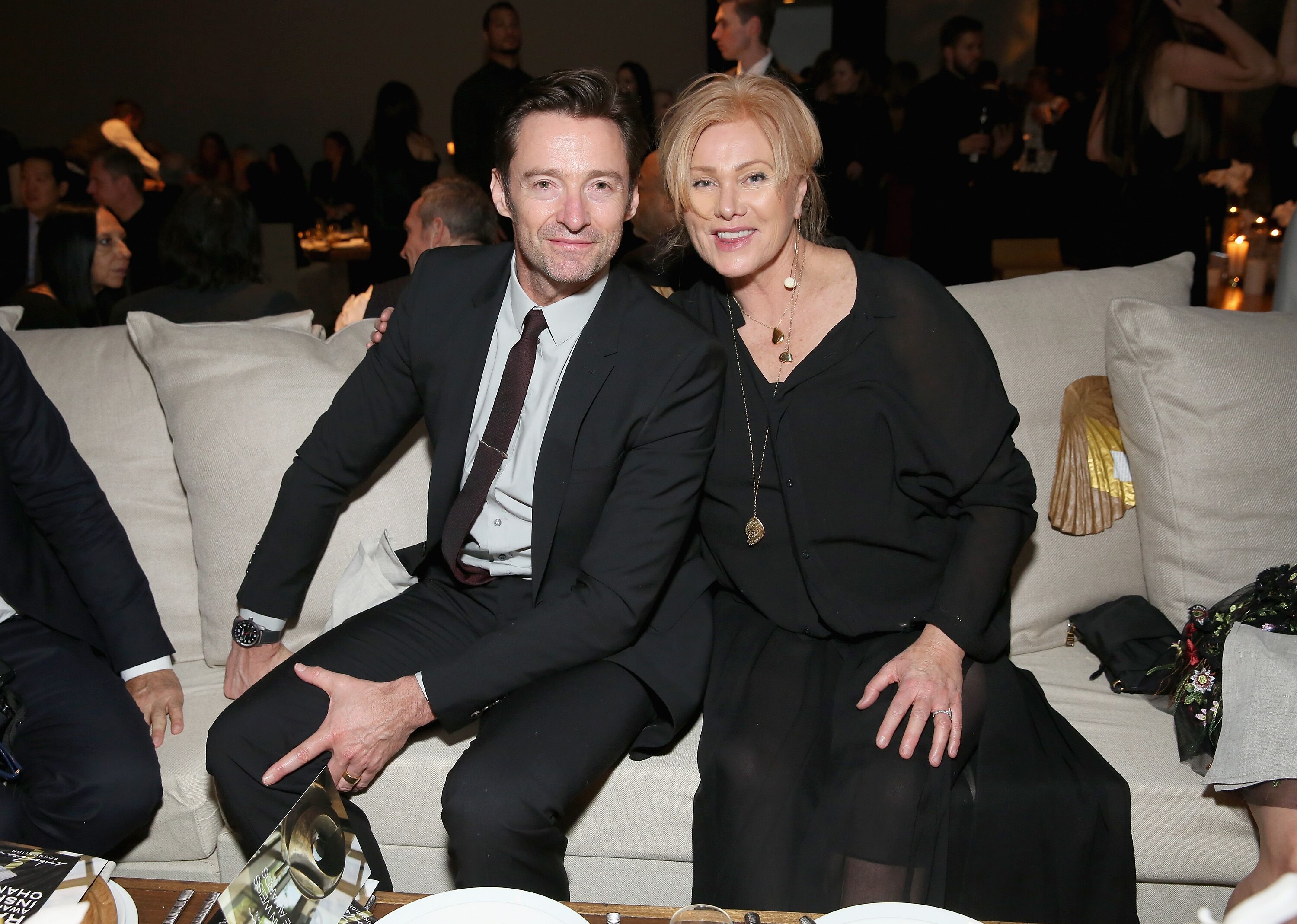 For a long 23 years, this couple has been proving that an age gap doesn't matter at all when it comes to love.
Hugh Jackman married 41-year-old Deborra-Lee when he was just 28 and he still thinks it was one of the best decisions of his life.
Now Hugh Jackman is a Broadway Star, People's 2008 Sexiest Man Alive and Wolverine from X-Men, but he keeps reminding himself that he would not be even half that successful without Furness's support.
"Even at the Oscars, I walk out, I put my hand on my heart and I always look to Deb in the audience," he said. "Straight afterwards, I will not see anybody in my dressing room until Deb's been in. Because that is my foundation, that is the rock, that is the foundation of our family, and therefore my life."
Maybe we should stop being so attentive to age differences, and concentrate on more important things? Which of the couples inspired you the most?