Jimmy Kimmel vs Matt Damon: The History Of Their Feud
Justin Bieber and Orlando Bloom, Kylie Jenner and Blac Chyna, Kanye West and Taylor Swift, Madonna and Lady Gaga, Mariah Carey and Eminem - the number of celebs who have had bad blood over the years is endless, BUT none of them is as hilarious as the feud between Jimmy Kimmel and Matt Damon. Keep reading to find out how it all started and why they're still keeping score over a decade later!
How It All Began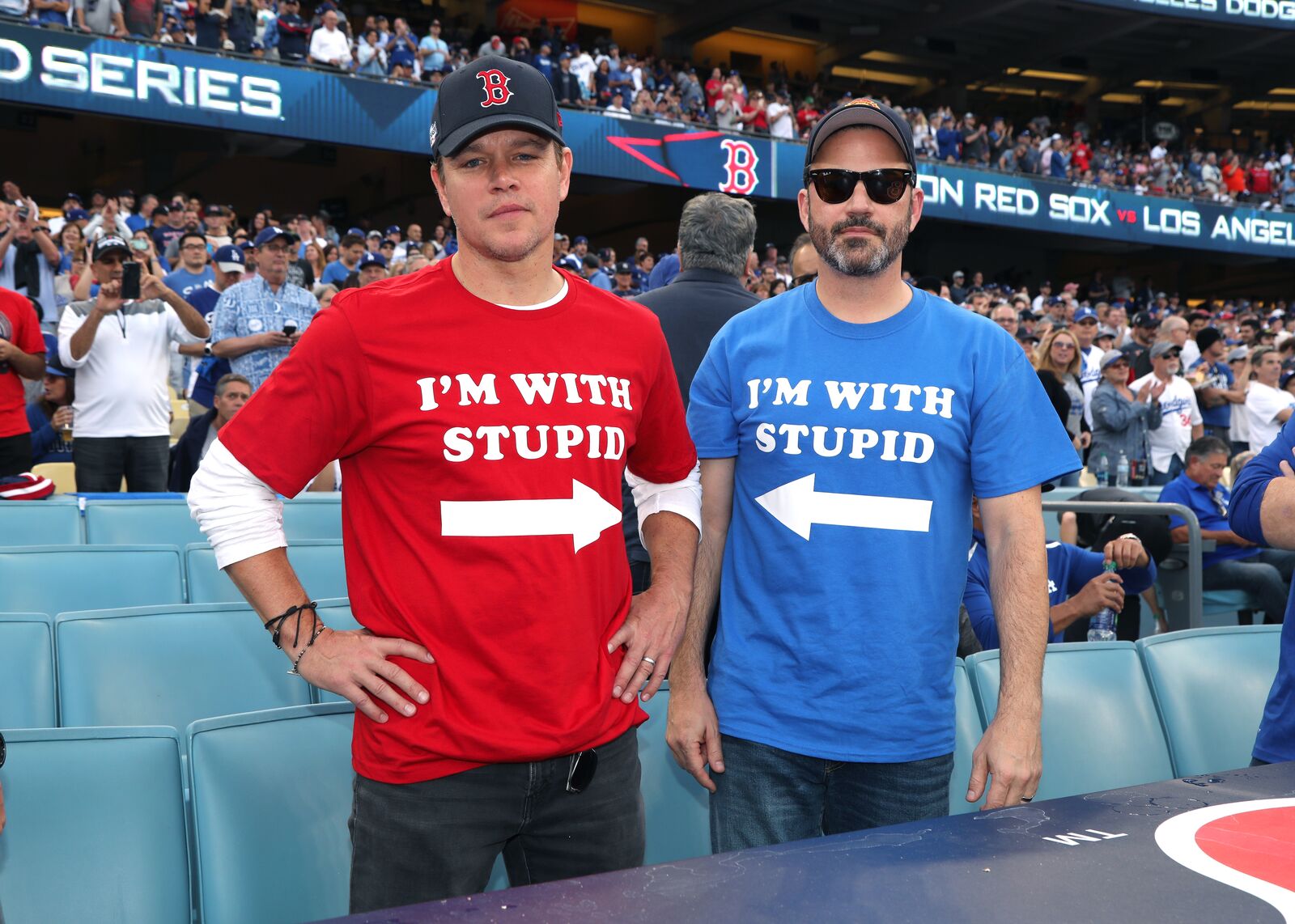 It all started with an improvised joke dropped on live TV 16 years ago and we still have no idea who is going to throw the last punchline. Neither Kimmel nor Damon saw the start of the fight coming. Do you even remember Jimmy Kimmel being that young?
It was one of his first shows in 2003. And it was bad.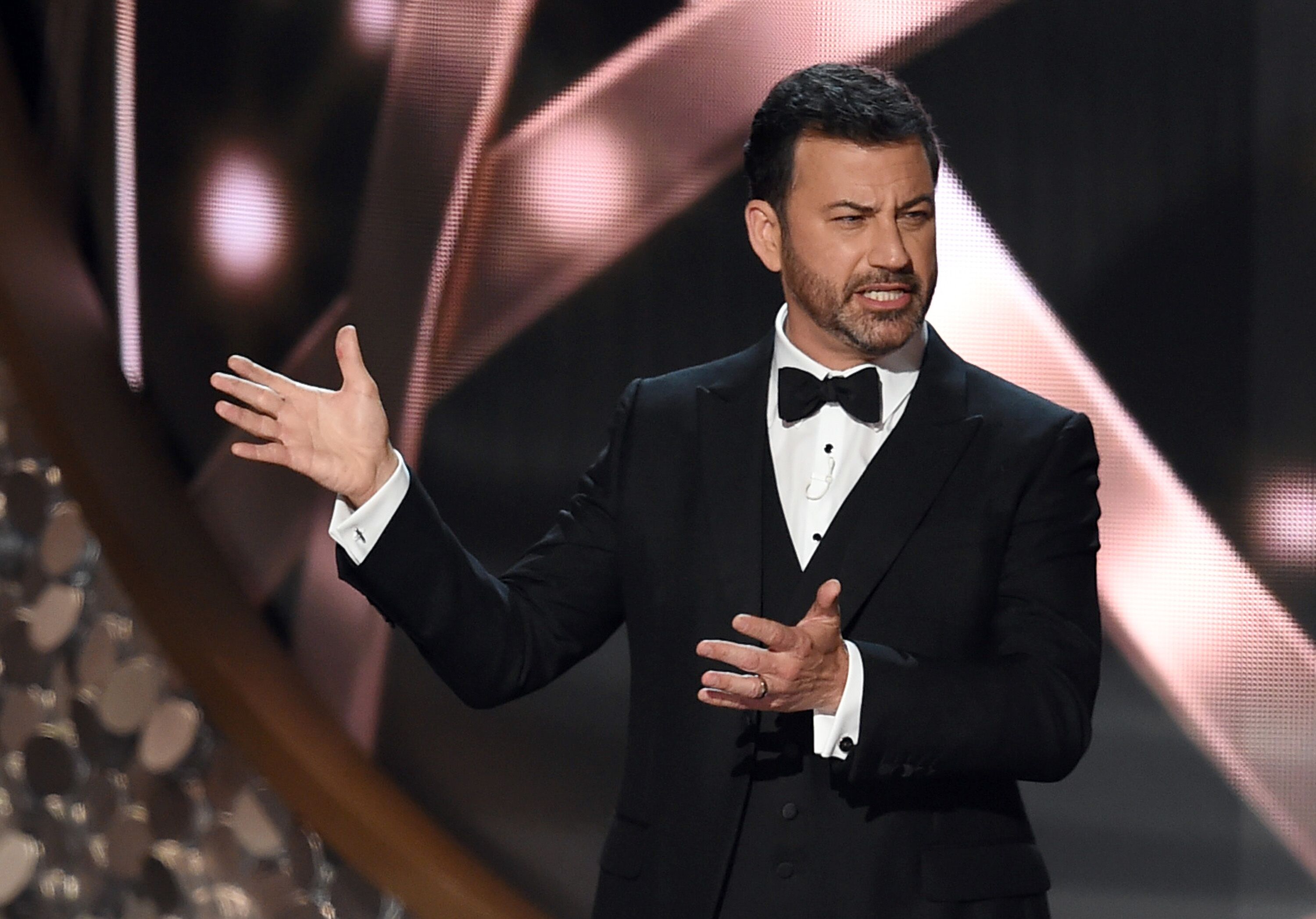 As Jimmy himself said, he was bad, the audience was bad and in a desperate attempt to somehow save the state of affairs, Jimmy just fired out the first thing that came to his mind just to make his producer laugh. And it worked! The moment the producer burst out laughing - the iconic goodbye phrase was born. Jimmy made it his catchphrase for many years to come.
Damon at Jimmy's Show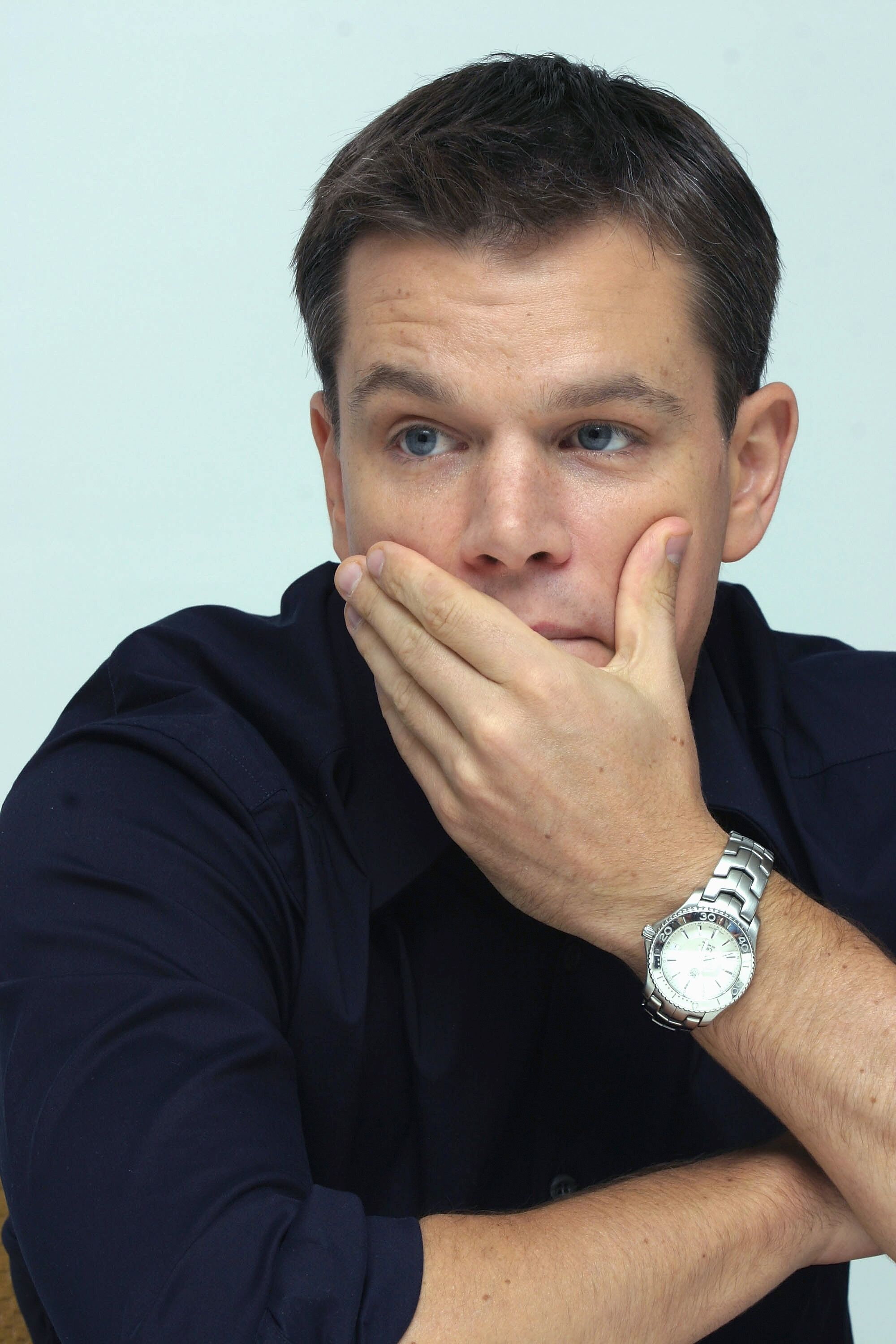 For 3 years, Jimmy felt he needed to apologize to Matt and finally get him into the guest chair. Finally, when in 2006 Matt got invited, Jimmy spent so long introducing poor Damon that guess what?  Damon almost made us believe that he was actually pissed off.
The feud between Jimmy Kimmel and Matt Damon is obviously a setup, but that doesn't make it any less hilarious. It's often absurd and sometimes even on the verge of being believable.
Jimmy's Bodyguard as Jason Bourne and the Exchange of Videos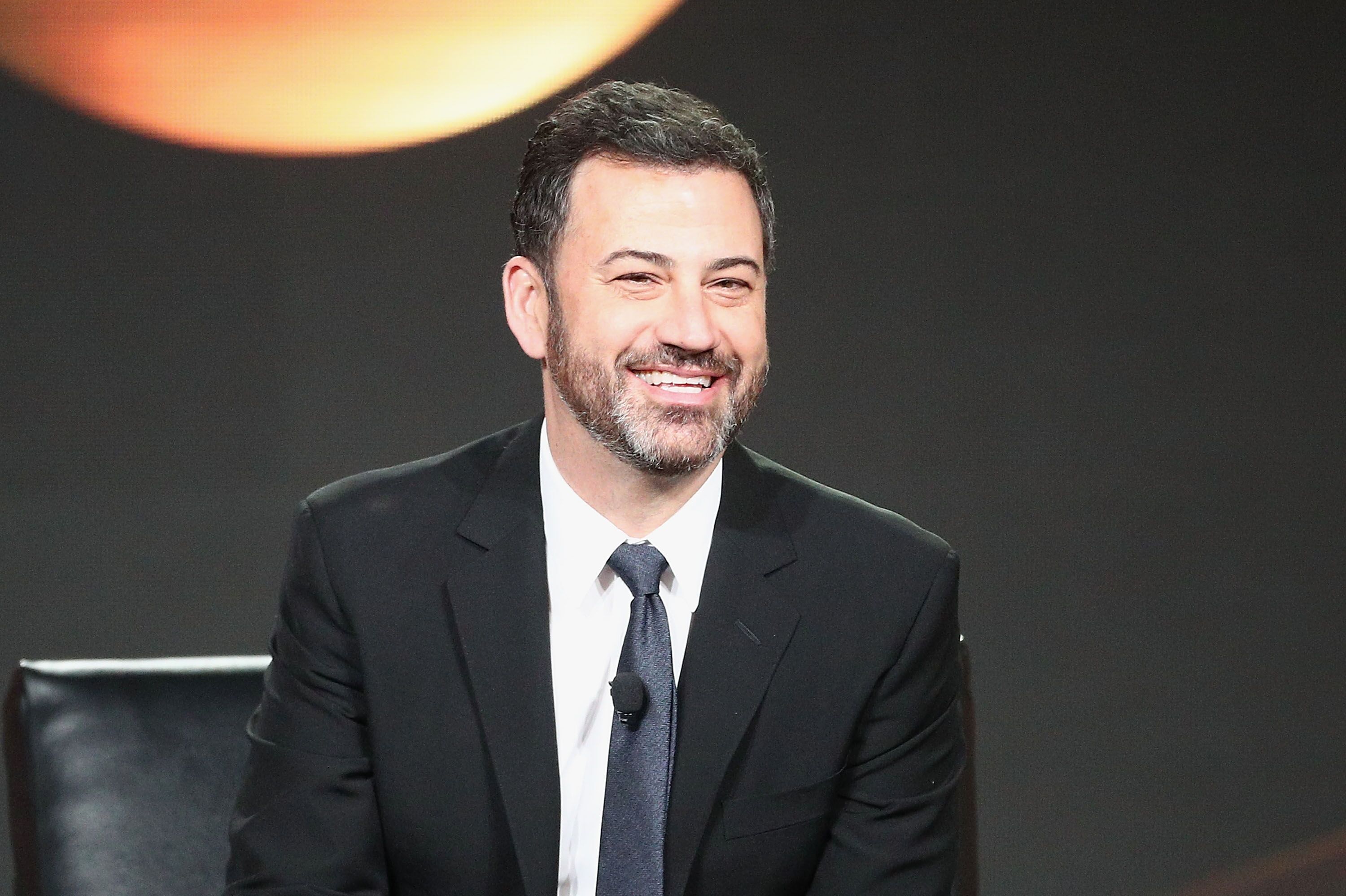 So, in 2007 Jimmy decided it was time to pay Matt back for his outburst on the show and brought his bodyguard Guillermo Rodriguez into the feud. Guillermo played the new Jason Bourne in Jimmy's sketch video, running around and threatening his enemies. And it could have probably ended there, but Damon happened to appear in the video too, full of anger that Kimmel was trying to remove him from Hollywood.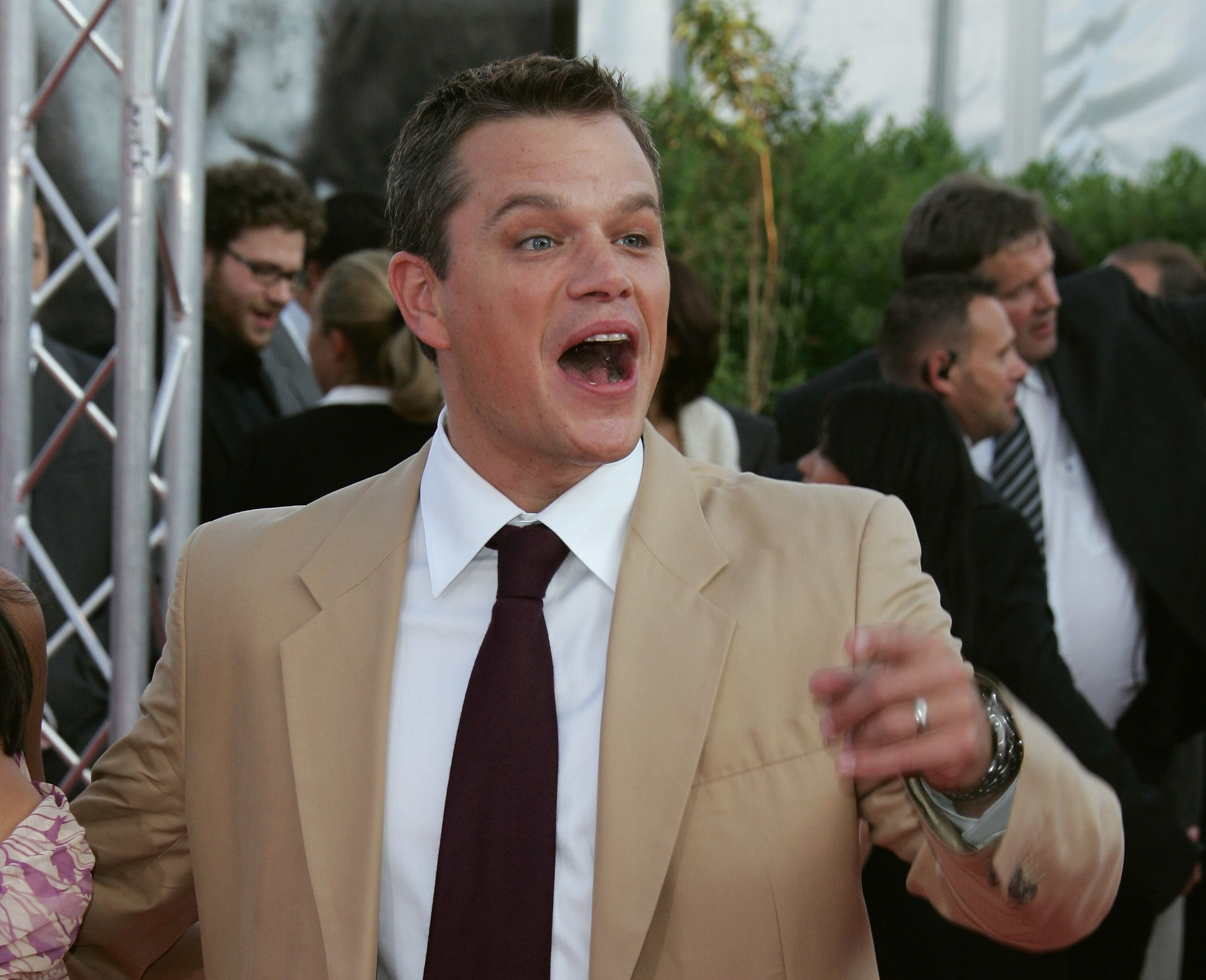 Anyway, Matt knew exactly how to fire back. And it was a huge slap into Jimmy's face!
In 2008 he persuaded Jimmy Kimmel's ex-girlfriend Sarah Silverman into getting revenge on Jimmy, and she didn't come to the studio empty-handed. The two made a video called [Effing] Matt Damon, which pretty much describes the whole plot. The video went so viral that Kimmel didn't want to miss the hype and released his own video with Matt's childhood friend Ben Affleck.
But this time, they made it even bigger, inviting Brad Pitt, Robbie Williams, Cameron Diaz, Harrison Ford, and others to perform. In the video, Jimmy got expelled from the Handsome Men's Club attended by stars like Sting, John Krasinski, Matthew McConaughey, and Keith Urban. With his final vote, Ben Affleck kicked Jimmy out, but it turned out that it was all a set up by Matt. But... it was all just Jimmy's dream. The video ends with Jimmy waking up next to Affleck and his wife Jennifer Garner.
Matt as New Jimmy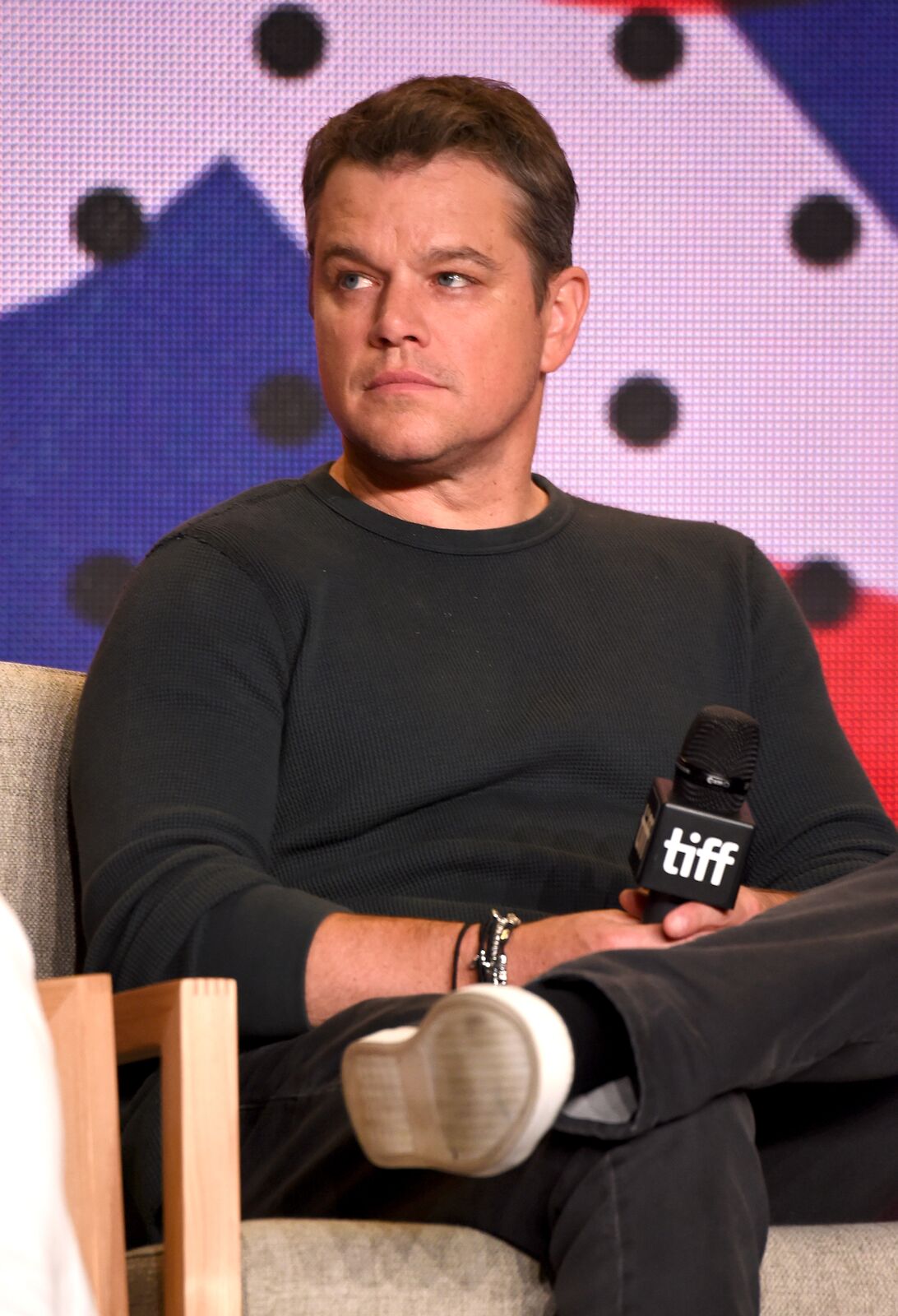 It's obvious Jimmy found a new calling directing the video for Matt, so he released a new Movie: The movie with Matt-the-grape-Damon, telling Matt he's still going to get cut out. It was Matt's turn to fire back, so a new episode of Jimmy Kimmel Live started with Jimmy's abduction and a new host on the show. Matt even did a couple of interviews and fired Guillermo!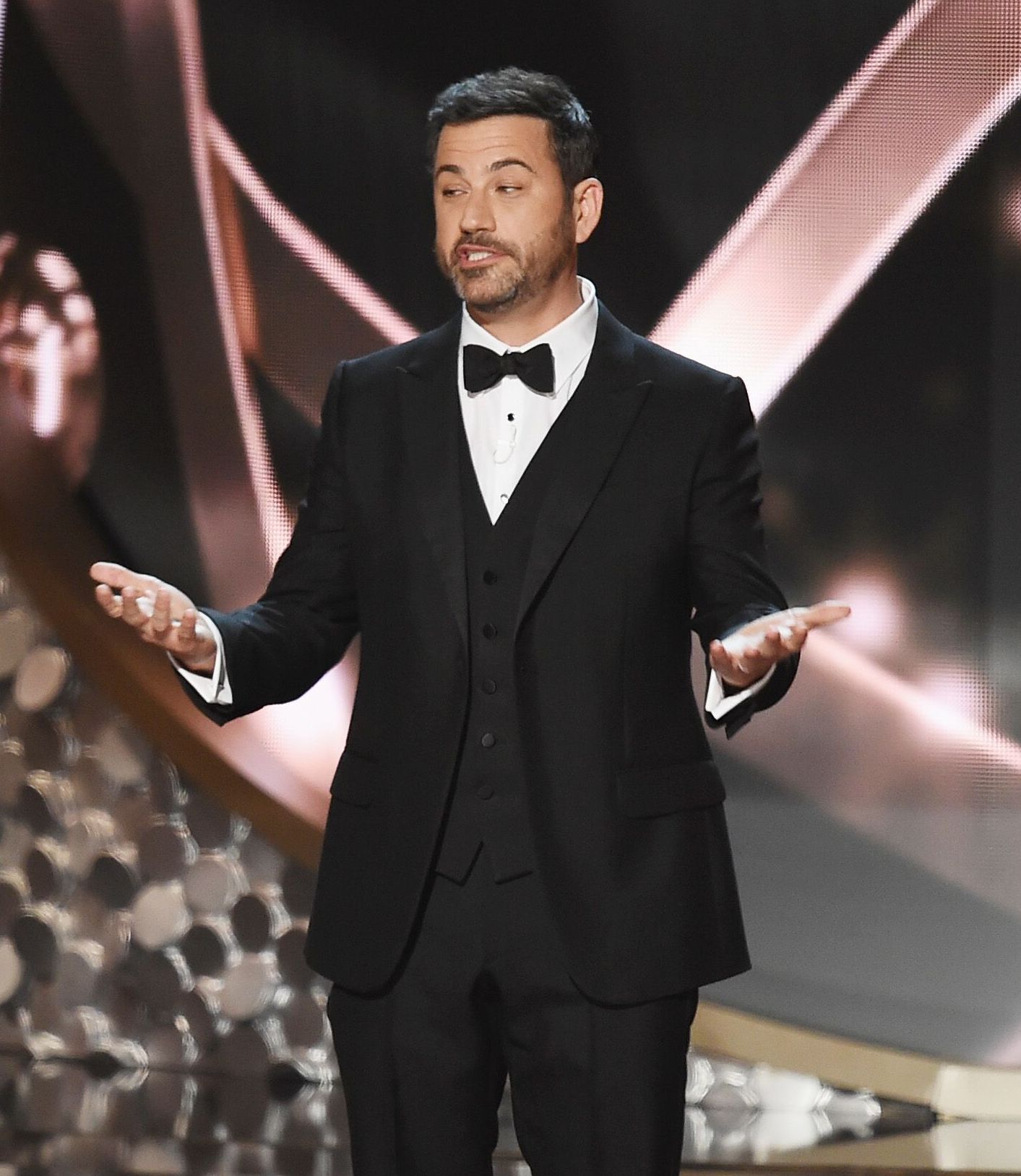 Some celebs featured in a clip congratulating him on the new job and even Jimmy's parents admitting that they loved him more than their son. Ouch! But Jimmy was waiting for Matt to take over. Ben Affleck changed the teleprompter script at the end of the show. Such treachery!
After that, Matt embarrassed Kimmel by showing his auditions for the third installment of the Jason Bourne movies and kicking him out with a fire extinguisher.
Aaand the Feud Continues...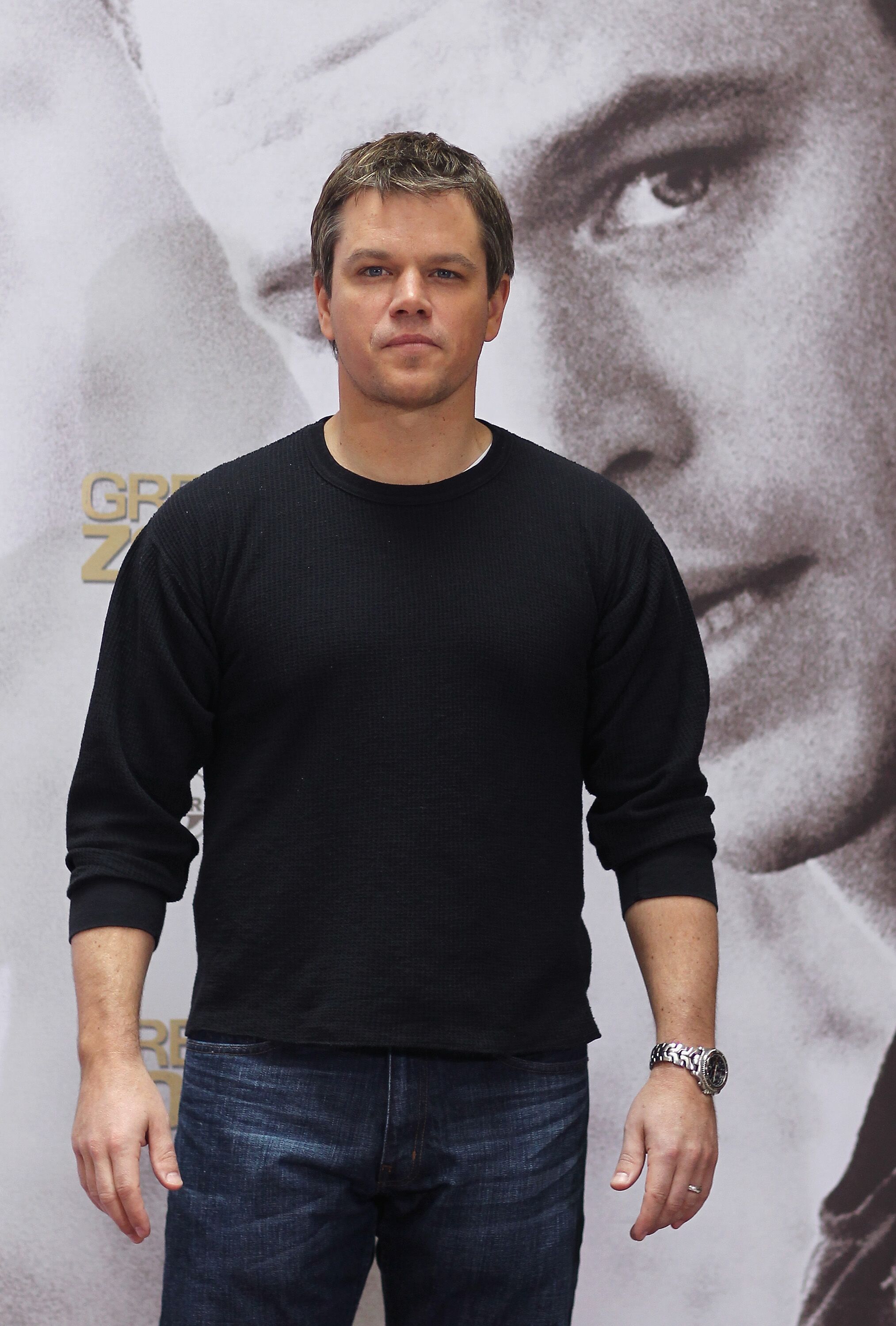 And as you already figured out – when Matt strikes – Jimmy fires back twice harder. When Kimmel had the whole cast of The Monuments Men, including Matt, we thought it is going to finally end. But Jimmy ignored Matt the whole evening and did not let him sit with everybody and when he finally asked him a question, the fire alarm ringed in the studio.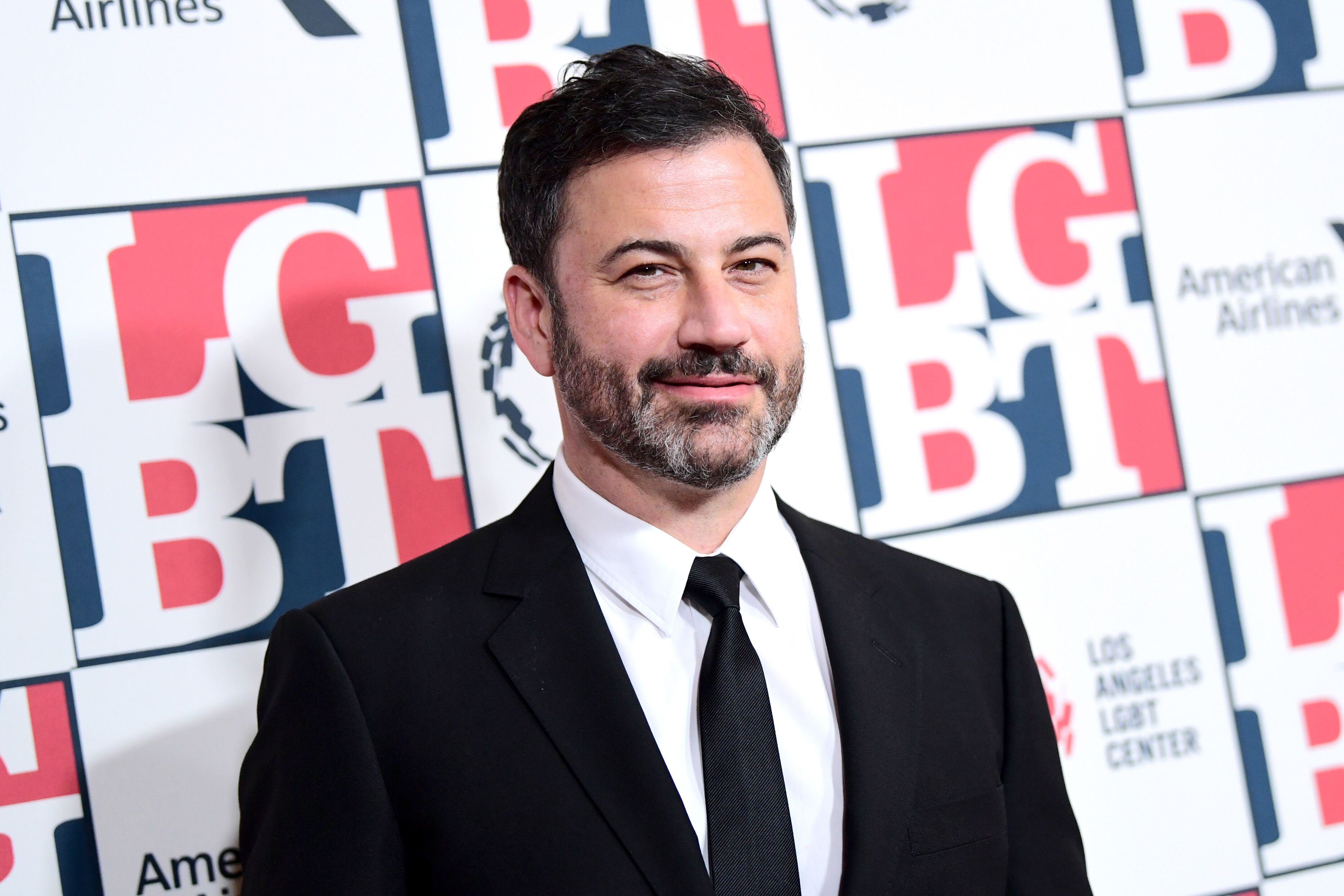 During the evacuation, Matt tried to finish answering the question but got revenged. But Matt did not stop trying to get on the show. Jimmy let him come for the Mean Tweets segment. Ironically, Matt had to read nasty tweets that Jimmy wrote.
You might remember the 2015 scandal around New England Patriots. The team allegedly used a deflated ball to win the championship.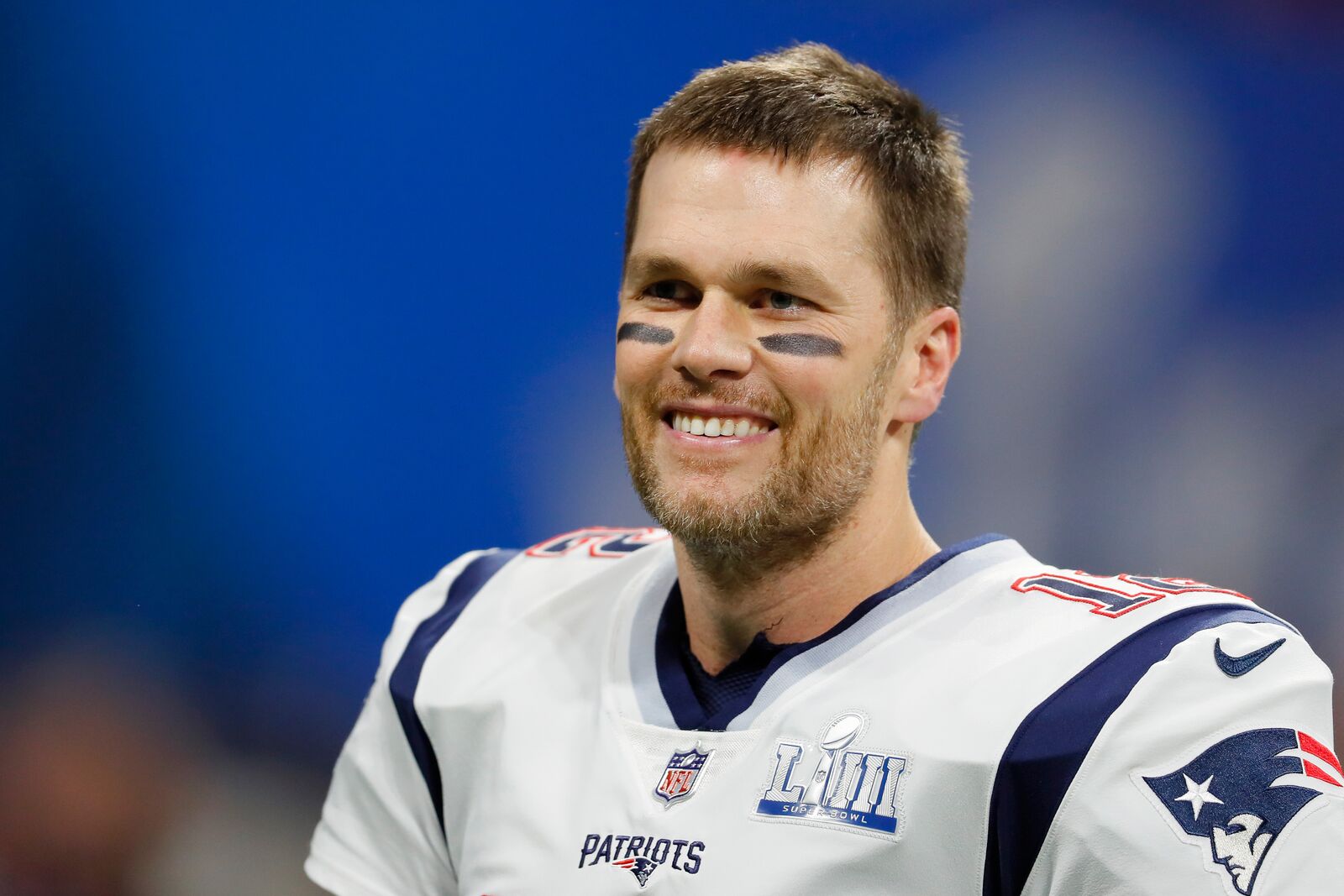 The team's quarterback Tom Brady was affected the most. So many celebs took part in a flashmob, releasing videos in support of the Patriots, where each of them admitted it was their fault and they did it on their own. And no surprise, Jimmy appeared in Matt's video saying he was alone for a reason.
The Mastronaut Reconciliation?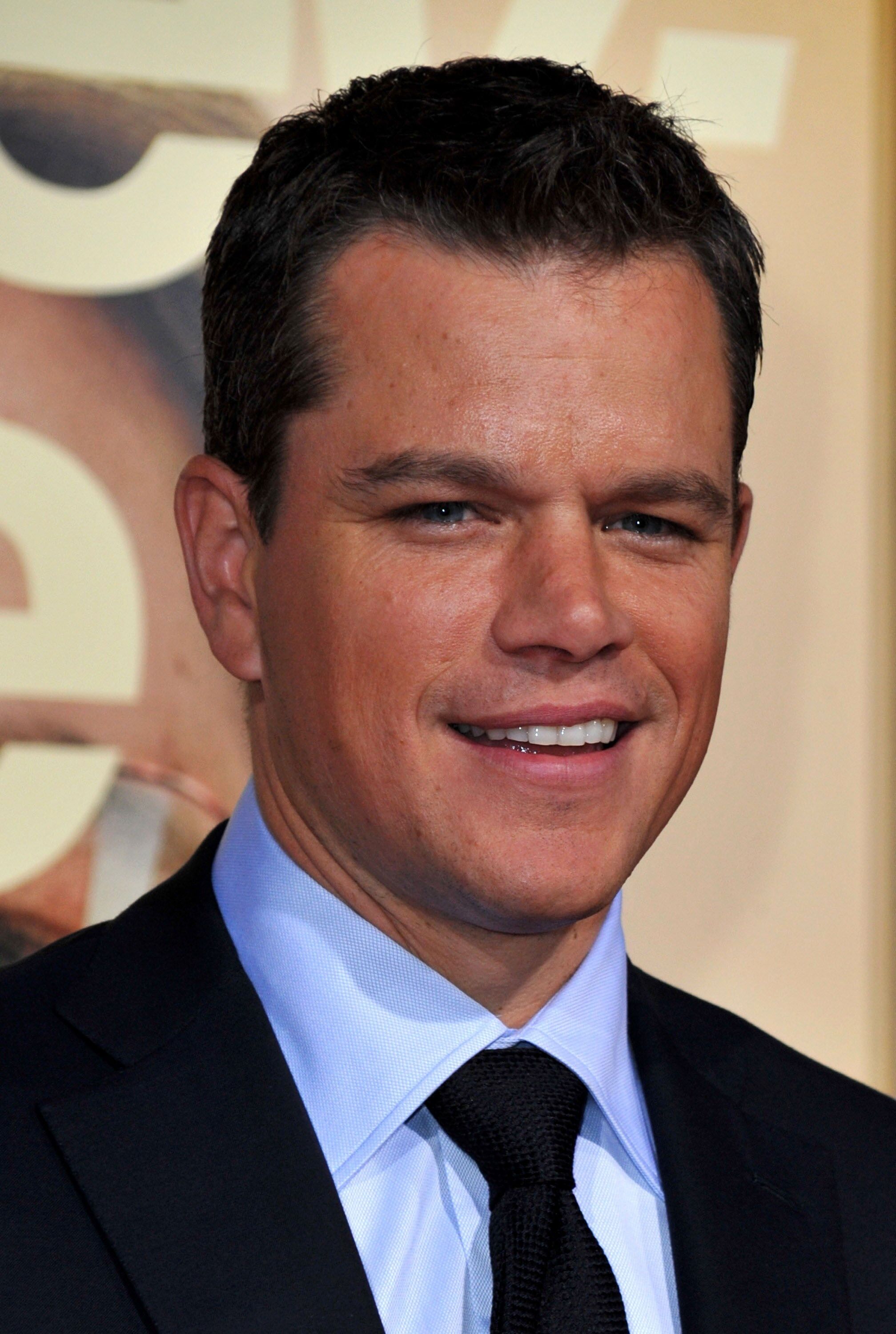 Then during The Martian release, with Matt Damon having a leading role, Jimmy made his own trailer, calling it The Mastronaut. Jimmy also told the audience that scientists found water on Mars, symbolizing it with a bottle of water on a screen. At that moment Matt appeared on the screen and everybody thought he would finally make it to the show. The two even had a session at a family psychologist's office and kind of reconciled and Matt thought he got an invitation to the studio.
He came as Dr. Phill but once again the guards kicked him out as they ran out of time. But Matt is not giving up. We actually like the fact that Matt realized that he can use the attention around the spectacle to help people. He took part in the charity drive Omaze, announcing that anyone who donates money can sit in the dressing room next to him, waiting for an invitation from Kimmel.
Matt Gets to Sit in a Guest Chair Almost Like a Real Guest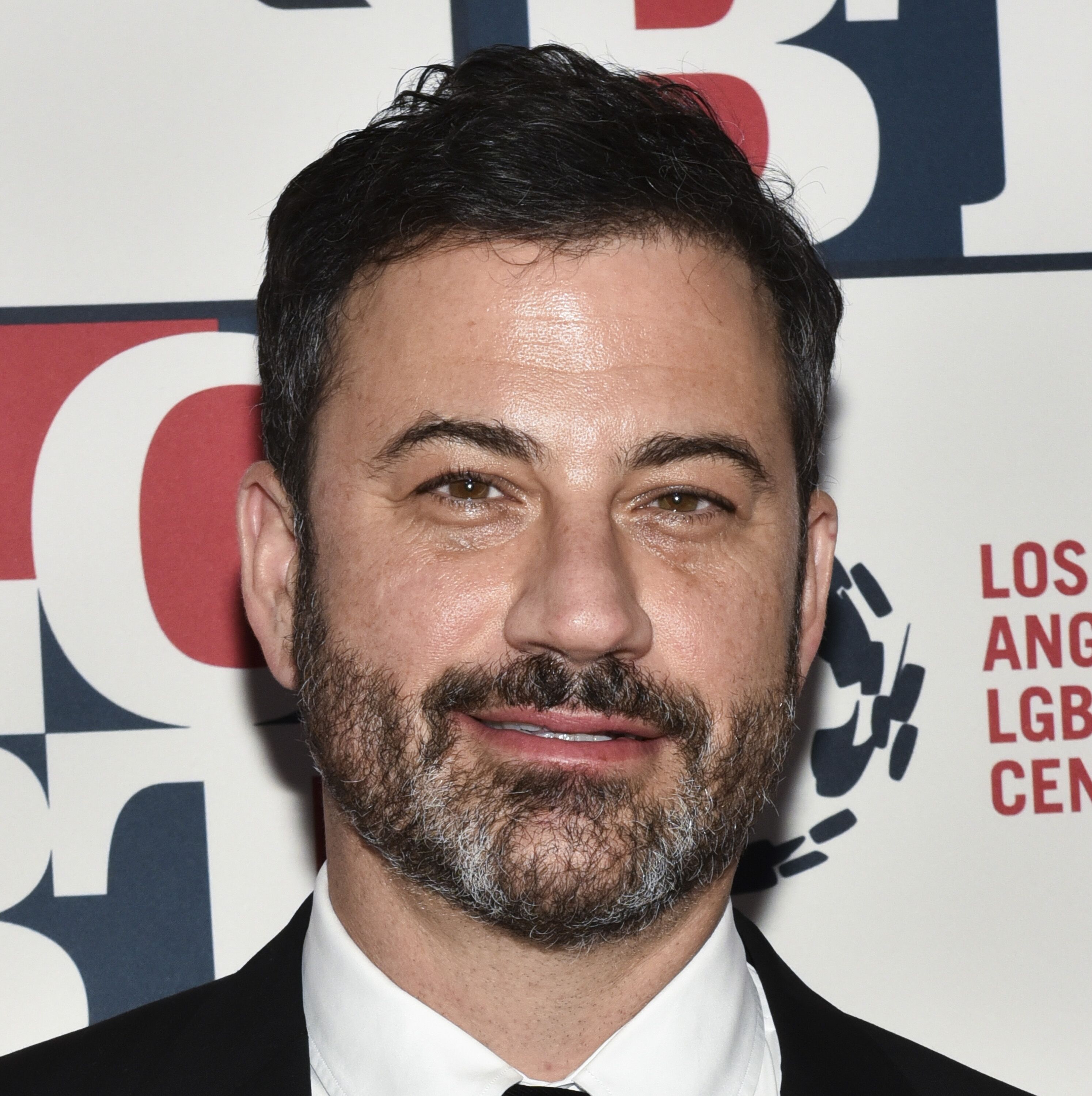 At the beginning of 2016, Jimmy made a fun nominees video, showing Matt as Mark Whitacre from The Informant instead of Mark Watney from The Martian. And next, right in that episode, Jimmy's guest was Ben Affleck, who came in a huge coat. Of course, Kimmel was intrigued to find out what was inside. There was no limit to Jimmy's disappointment when he found Matt underneath it.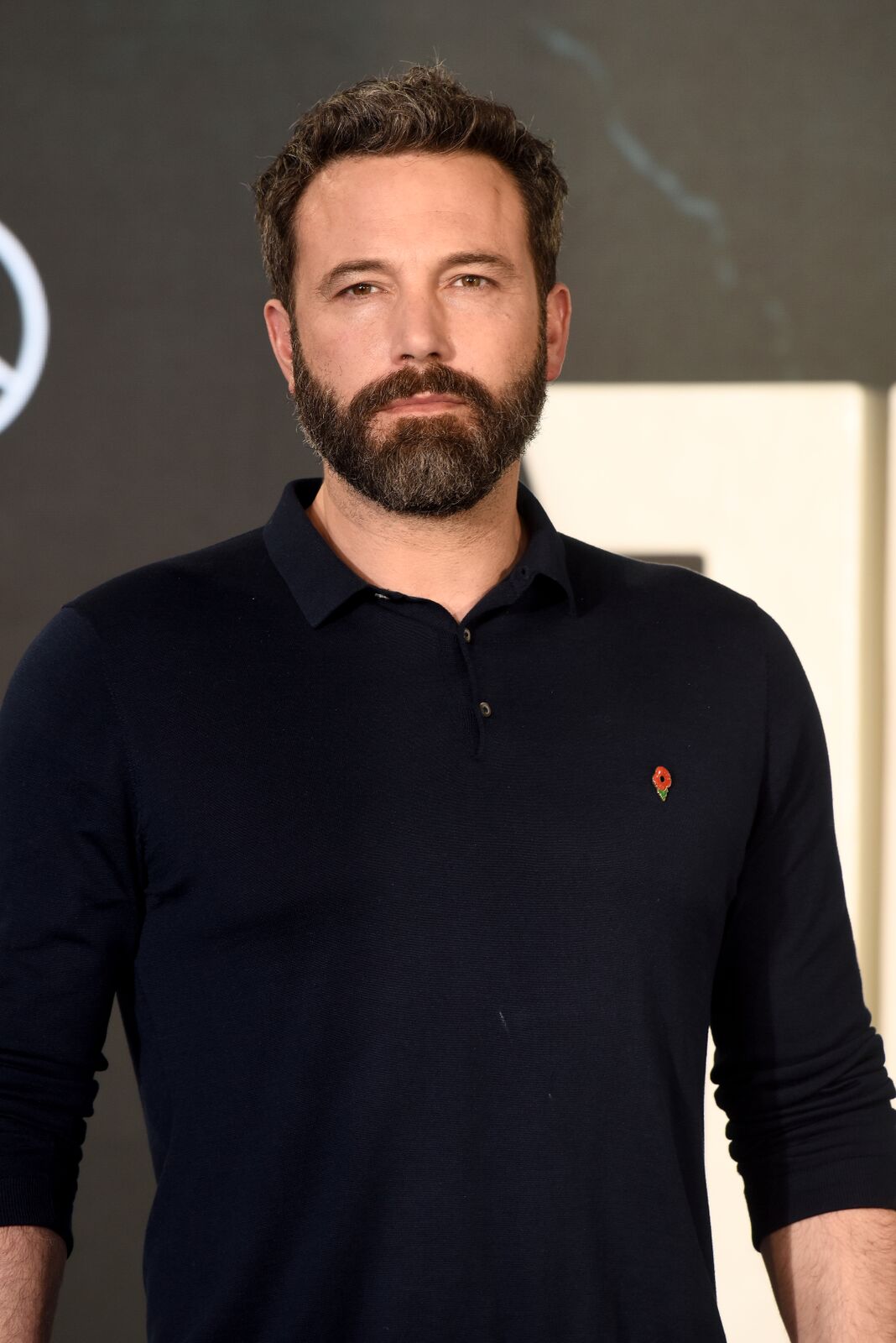 Even though Jimmy ignored Matt, he still had his little moment, finally sitting in a chair in a tux - like a real guest. Before another Jason Bourne movie premiere, Jimmy showed his aunt Conchetta in Las Vegas how to play blackjack, when a stranger named Matthew sat next to her. If you did not recall, it's from Journey's "Don't stop believing'. Matthew lost all his money and tried to teach Conchetta how to play. Despite Jimmy's warnings, his auntie listened to Matt and lost all of her money too.
Matt Invited to the Wrong Jimmy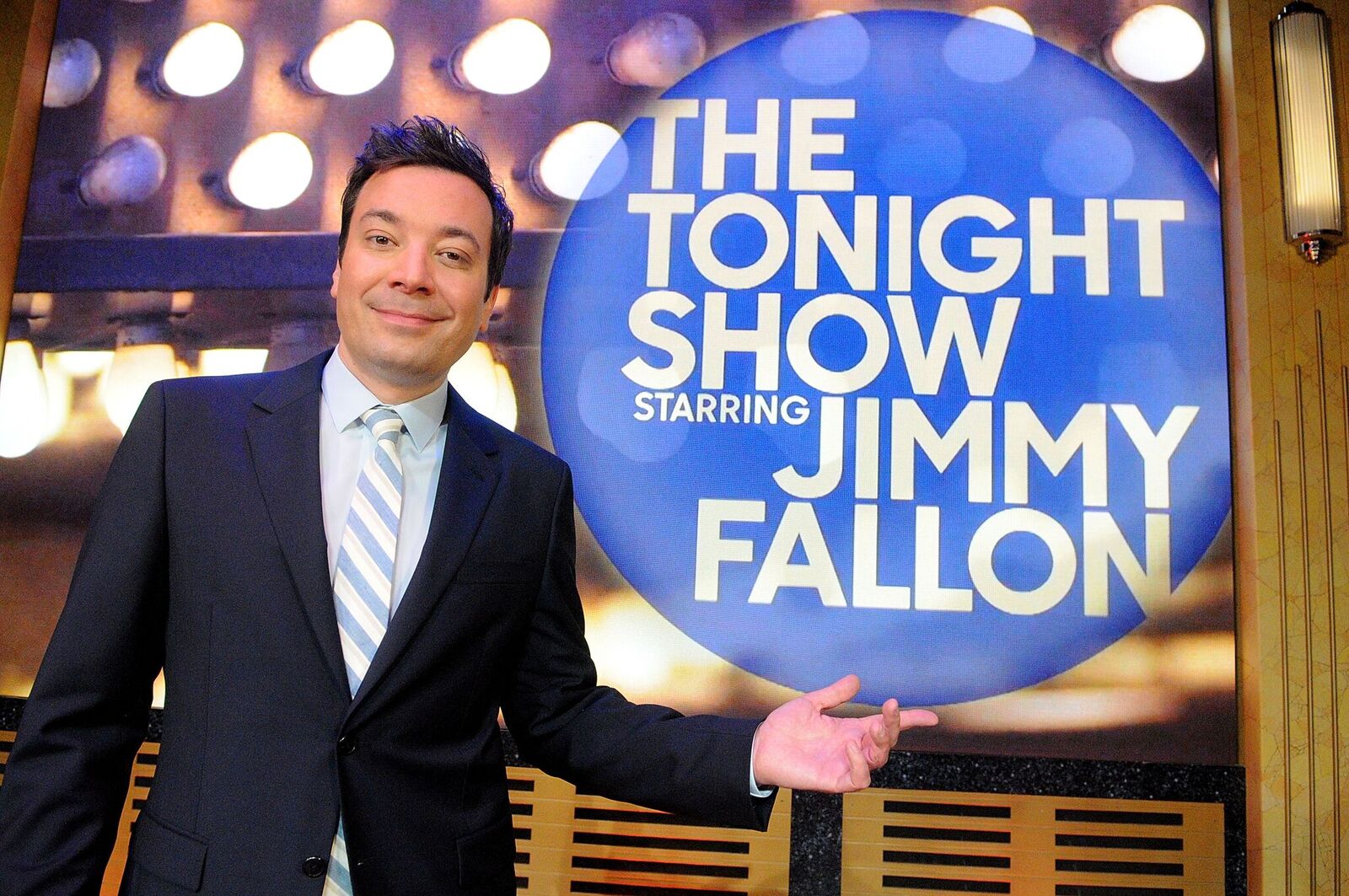 The day before the premiere, Matt was invited to Jimmy's show. Not so fast - the Jimmy Fallon show. He praised the host, saying that he knows how to run a night show, unlike Kimmel. They tried to resolve the conflict once again in the doctor's office but ended up drawing portraits of each other. Well, Kimmel didn't even try hard.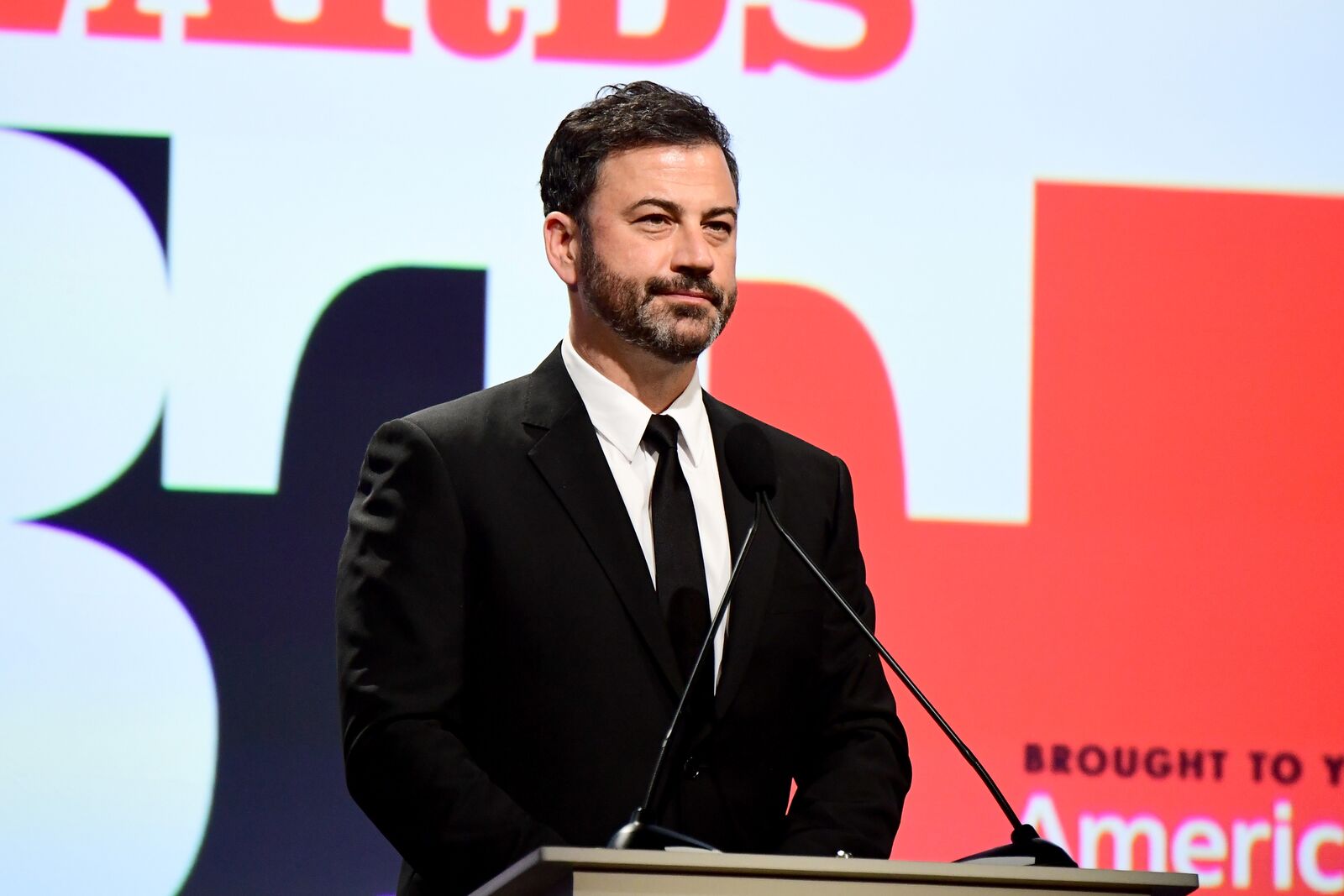 Then while Donald Trump was running for the presidency, Kimmel announced his election campaign for the post of a Vice President. Meanwhile, on his show, Jimmy made a couple of references to Matt's ponytail. And right after that, Jimmy's anti-campaign video spread through the Internet.
Matt had been lagging behind for some time, so he decided to make it big and finally strike hard.
Mocking at Emmy's and Superbowl Situation
During the Emmy's, the same year, Matt humiliated Kimmel, who hosted the evening, in front of thousands of people. Kimmel was also nominated but lost, and when it happened Matt came out on to the stage to mock Jimmy.
After that, Idina Menzel became one of Jimmy's guests. She mentioned her obsession with Matt and told a story about when Matt came to see her show. But what a surprise, Matt is still sitting in the dressing room waiting to come out.
He begged Jimmy to have in on the show, saying that it's finally the perfect time to invite him - but the host was unshakeable. And in 2017, right after the Superbowl, Matt tricked Kimmel and came to the studio as Tom Brady. And he almost did it! Damon was so excited he finally made it to the show but Jimmy said it doesn't count, since he was not sitting in the guest chair.
Who Is the Father??
When Jimmy's wife, Molly, was pregnant, he went to the hospital with her. Guess who was already waiting for them? Matt claimed he was the father of the baby. The dispute over who is the real father continued on the show, with the symbolic meaning "The Unborn Identity" referring to Matt's movies. 
After that Jimmy became the host of 89th Oscars ceremony. Of course, Kimmel could miss an opportunity to Matt back for his tricks.
He drew horns on Damon's pic and posted a photo captioning "Best Picture Nominee Matt Damon". But Matt gave an interview that night and it was pretty good. And when Ben Affleck and Matt Damon went on stage to announce the nominees, the music was constantly drowning out Matt. It was Jimmy who conducted the orchestra. He also sarcastically commented on Matt's acting skills at that ceremony. 
When Kimmel's baby had a difficult heart surgery just three days after being born, on his show he thanked Matt Damon for his support but in his usual unique way. Then Matt tried to ruin an interview with the directors of Thor Ragnarok and hacked the system trying to bite off Jimmy's head.
It's awesome that these guys used the hype to do good, offering a seat at their awkward dinner table to those who donate the money to support the Kids Autism foundation.
During an interview with George Clooney, Jimmy asked the actor about his newly born twins. George brought them with a nanny - Matt Damon. And when Jimmy asked to see the babies - Matt DID show him some twins.
On November 13, last year, on Jimmy's 50th birthday, when Ben Affleck and JJ Abrams showed a trailer to Jimmy's comics that he wrote when he was young, a new standoff happened. And of course, the villain was played by Matt Damon.
Is Jimmy Kimmel a Parking Lot?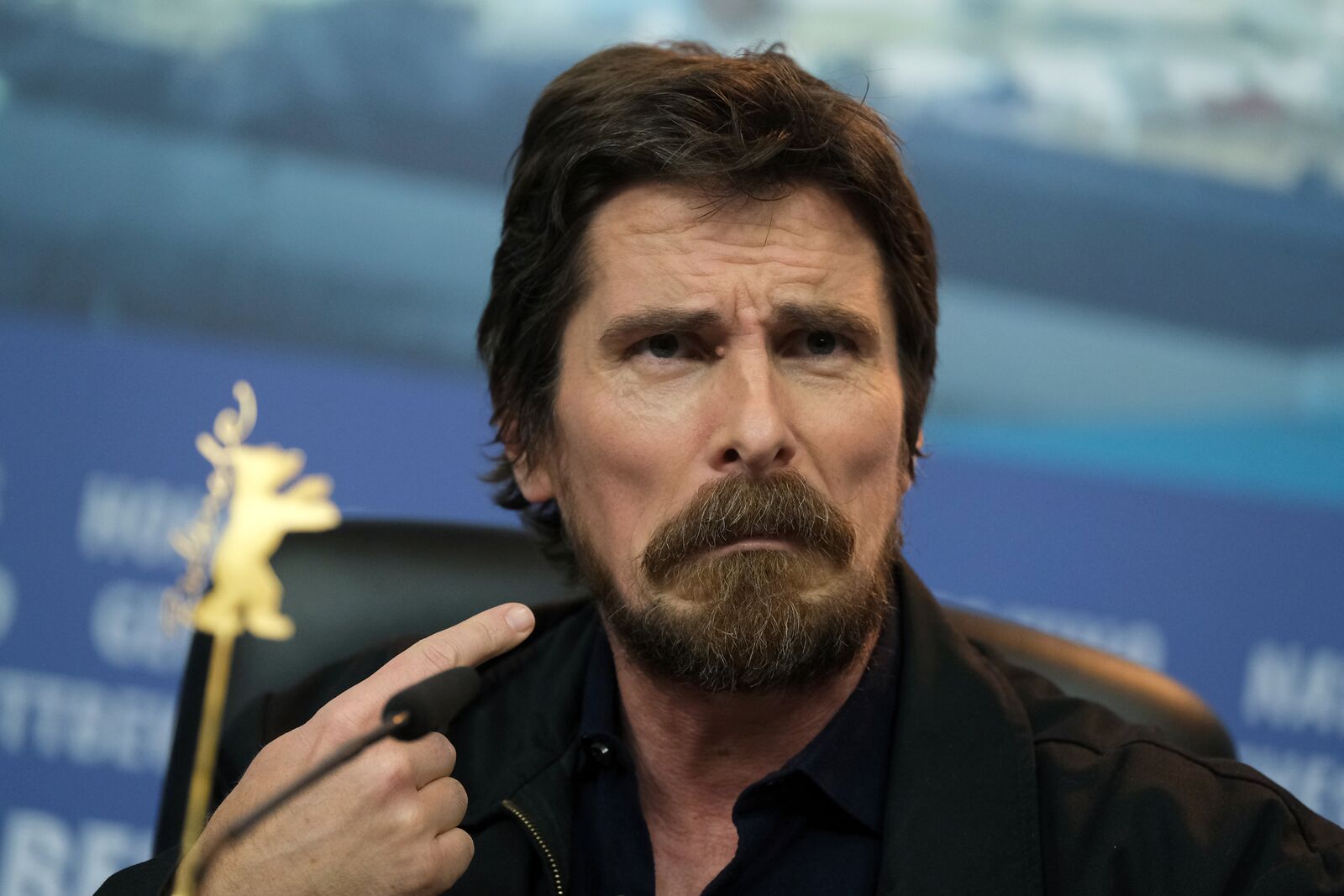 The next part of the fight happened when WGN's Entertainment Reporter Dean Richards mentioned that the feud between Ford and Ferrari that was depicted in a recent movie reminded him of Damon and Kimmel. Damon starred in that movie along with Christian Bale. Interestingly, Bale was the one who commented on it by saying that he has no idea who Jimmy Kimmel is and that he believed that "Kimmel was the name of a parking lot."
And, of course, let's not forget the hilarious Instagram post by Jimmy Kimmel, where he congratulated Damon on his 60s birthday.
The feud between these two is obviously not over. But so far Jimmy is keeping score. Besides, since the point of the fight, is for Matt to finally sit in the guest chair at Jimmy's show (Jimmy *Kimmel's* show) - Matt is totally losing. What do you think about their "fight"? Is it funny, or not anymore?