17 Little-Known Facts About Sex And The City
Let's not think about the fact that the first episode of Sex And The City aired more than 20 years ago, and that Miranda's son is about to turn 18… 
If you are a Sex and The City fan, you definitely know some of these details, but maybe not all of them! Which actress was supposed to be Carrie? Which famous actor refused to take part in the show twice? And finally, why Mr. Big's name is John? We're ready to tell you all the details!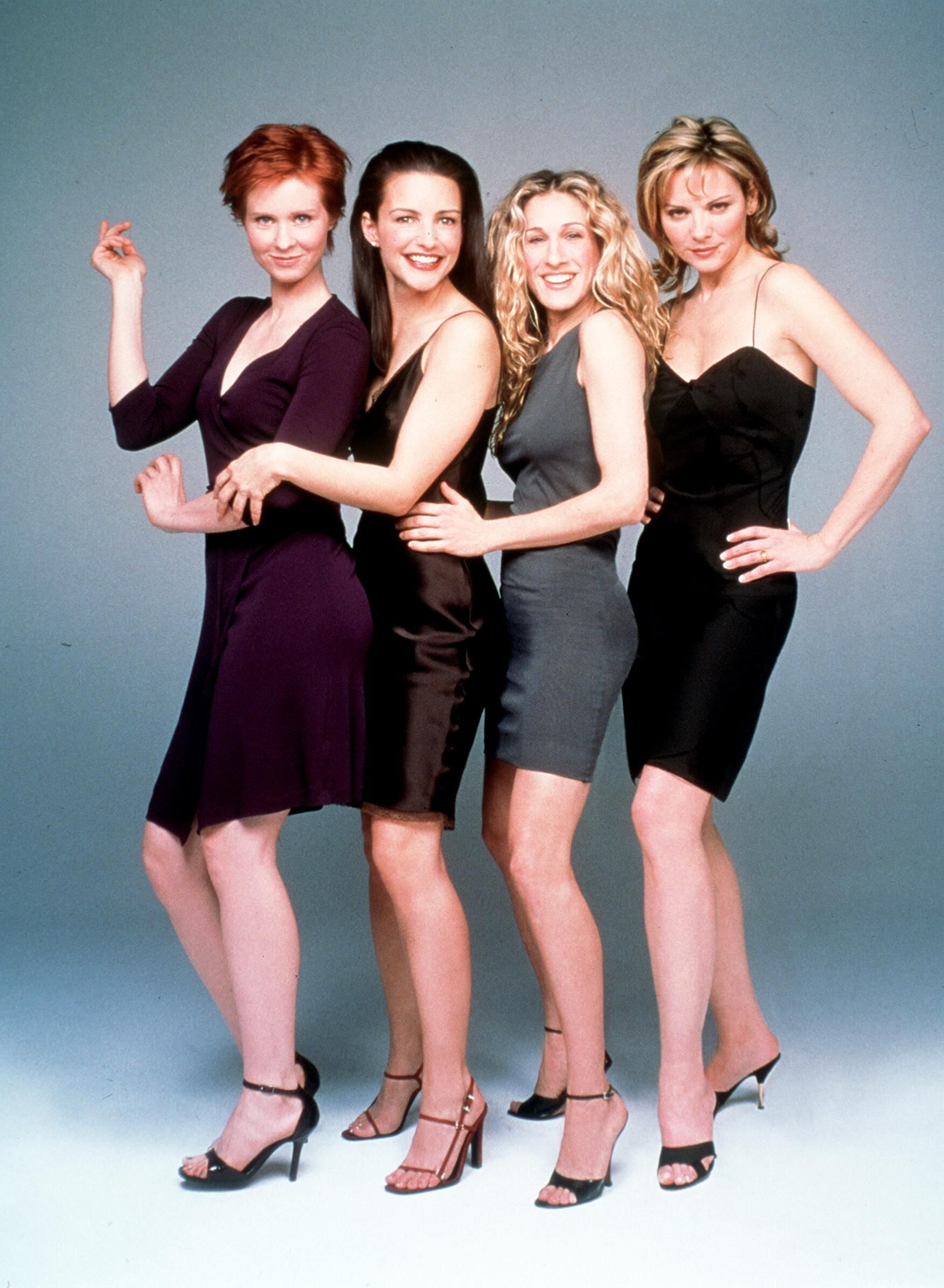 1. The opening scene
What do you picture when you recall the opening scene of Sex and the City? Of course, Sarah Jessica Parker wearing a simple tank top with a white tutu which is suddenly splashed with dirty water from a puddle because of the bus which is passing her by. But did you know there was another version of the opening scene? There, we would have seen Carrie walking in a blue dress and suddenly tripping when she sees a bus with her column's ad… and then staring a cute guy.
But as you know, they chose the one with the tutu, which, by the way, was found by the show's costume designer, Patricia Field, in a $5 bin on a showroom floor.
2. Sarah Jessica Parker was hesitant to play Carrie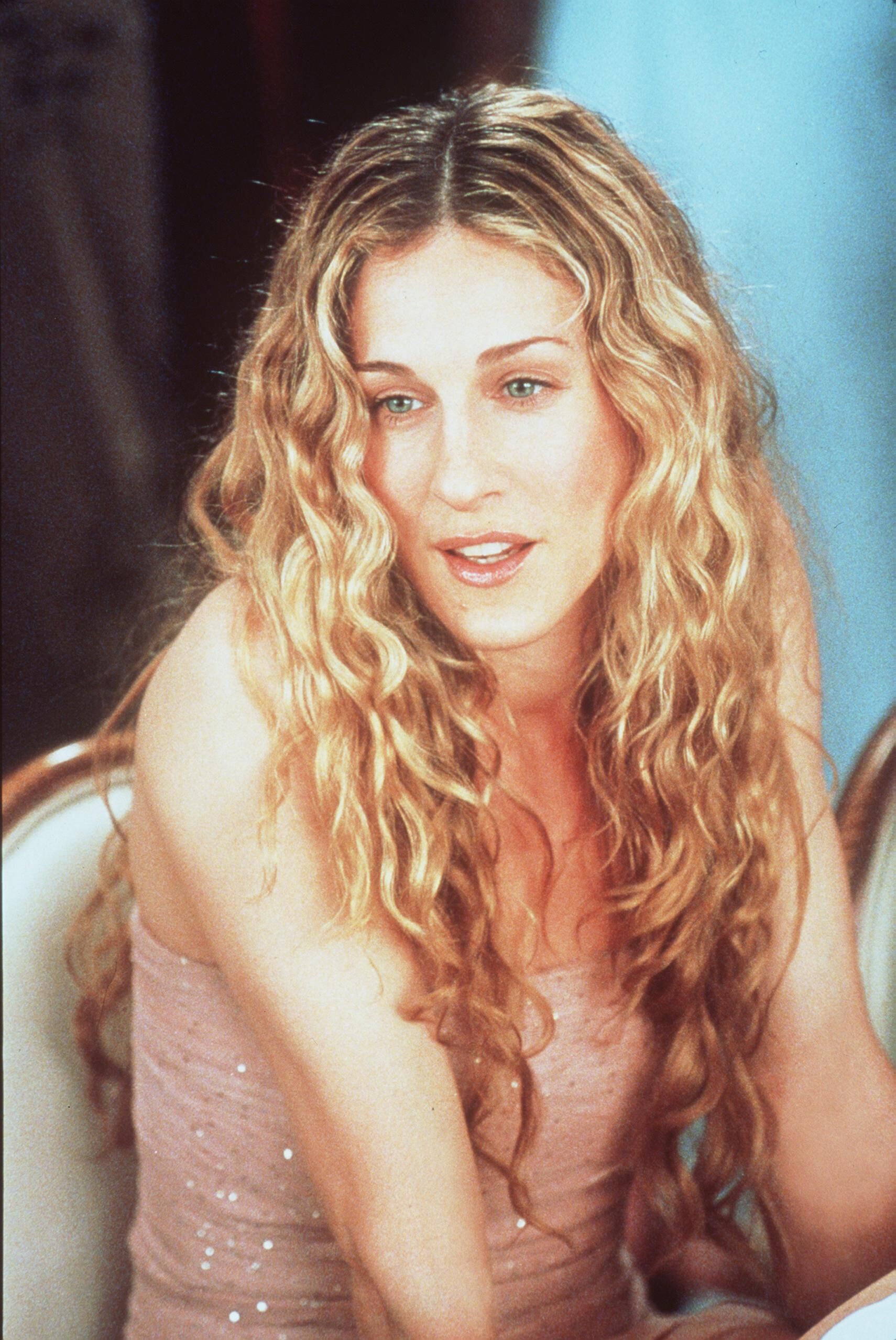 If you are a fan of the show, you definitely know that Sarah Jessica's contract has a strict condition that she will never ever act naked. But even this condition wasn't quite enough to convince the actress to take up the role. She was still worried about the content of the series.
Back in 2010, she told The Sun, "My character, Carrie, kissed a lot of men - but that's as far as it went. I had the maturity to control my panic about the whole series and what it meant'. 
According to the actress, after the pilot show of the series was made, and they wanted her to sign up for the series, she wanted to leave it.
3. Who could have replaced Sarah Jessica Parker?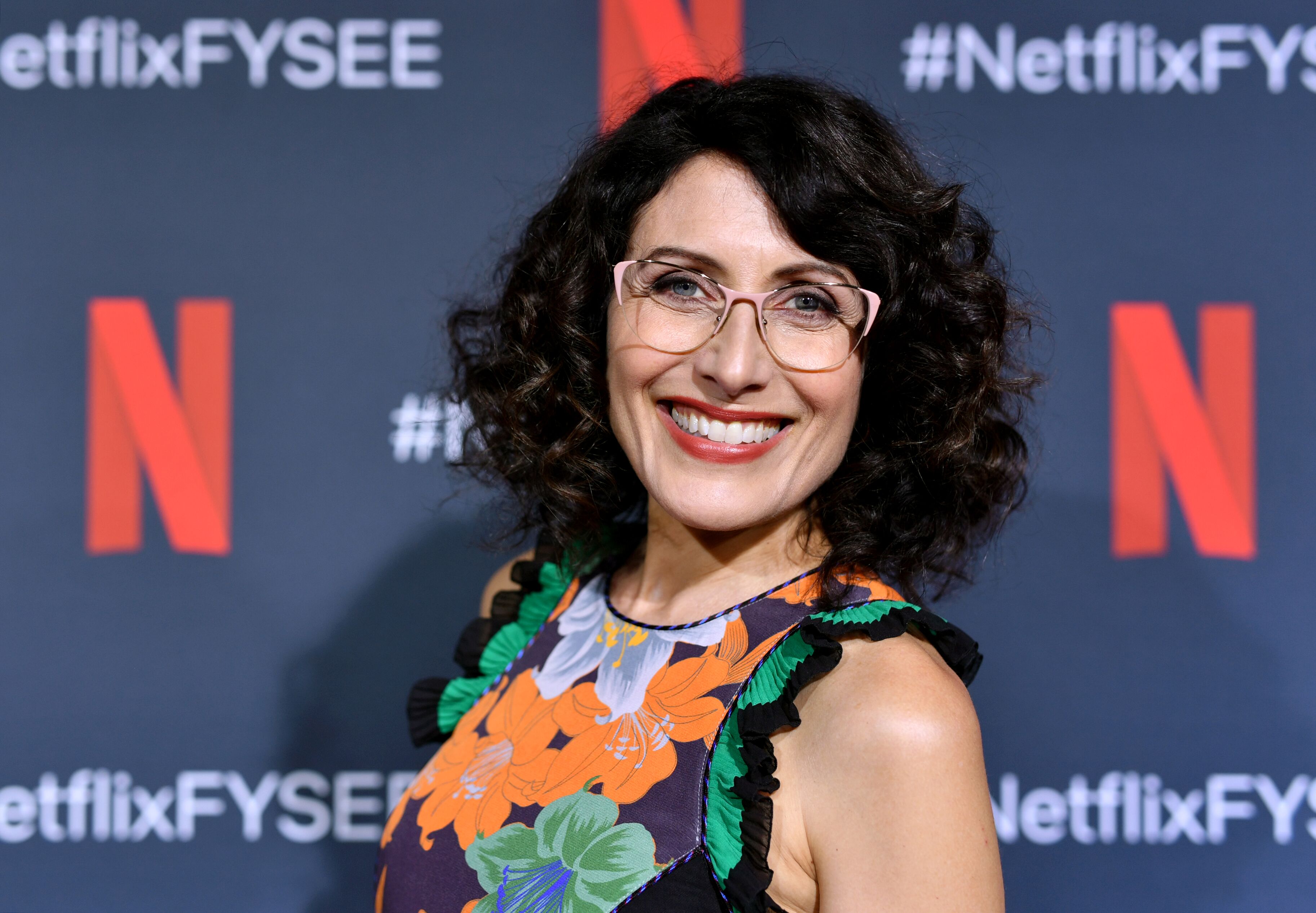 Yes, we agree that the character Carrie will always be associated with Parker. However, had she not agreed to take part in the filming, the creators of the show had another option. House and Girlfriends' Guide to Divorce star Lisa Edelstein would have been the second choice if Parker officially refused. A good replacement, isn't it? But now it might be hard to stop picturing Hugh Laurie as Mr. Big.
4. Kim Cattrall was worried about her age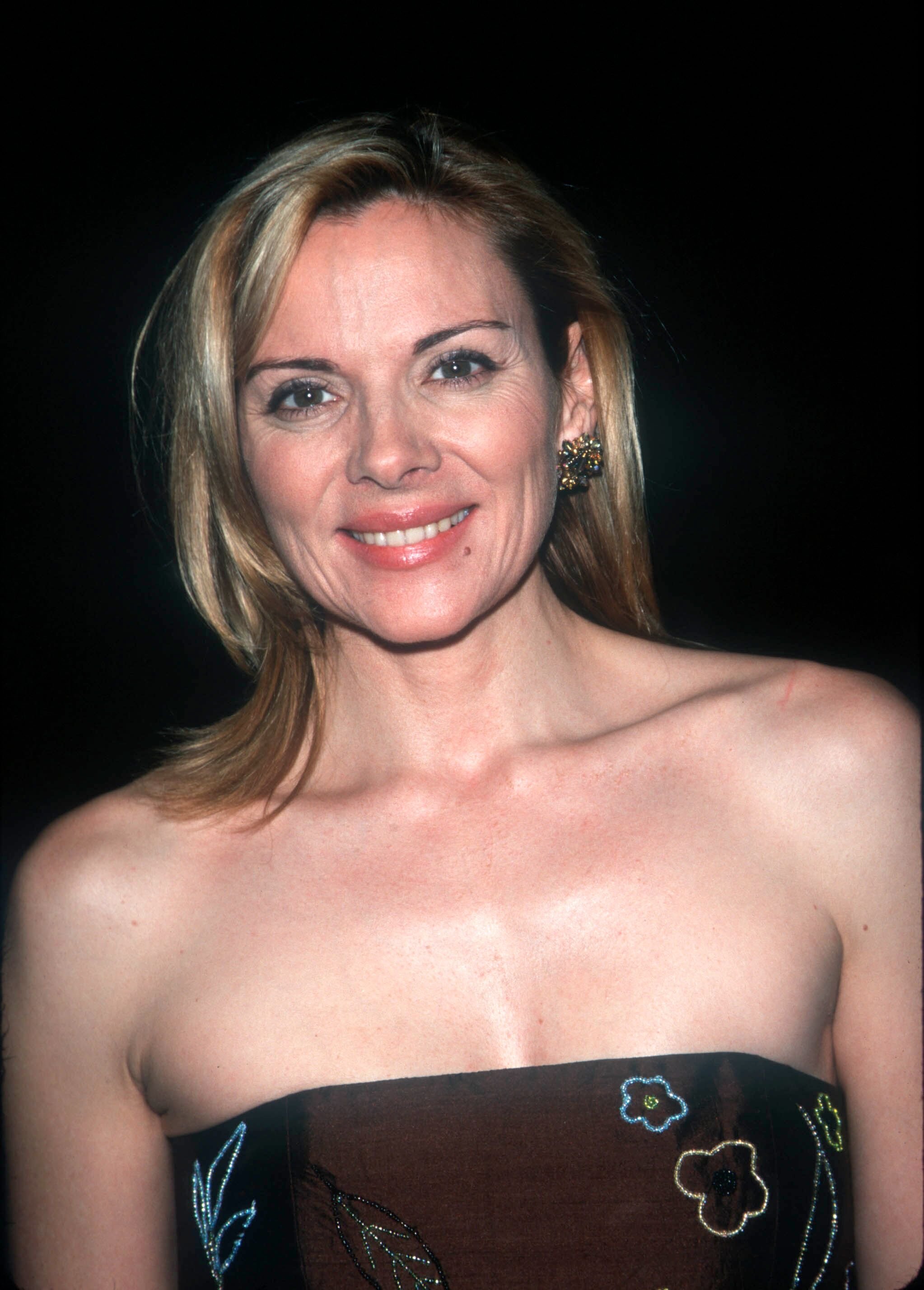 When Kim Cattrall was offered a role in the show about sex, she was already 42 years old. As the oldest cast member, Kim was a bit blown away by the fact that she'd be playing the role of Samantha Jones, a hot singleton, and not someone's mother. Back in 2002, she commented:
"I never thought I'd be playing this character at this age in my life ... I thought I'd be playing somebody's mom... The other girls on the show are 10 years younger than I am, so I have to get enough sleep and work out and watch what I eat. Just running around New York City is a good way to keep in shape."
5. Matthew McConaughey was the fourth choice for the cameo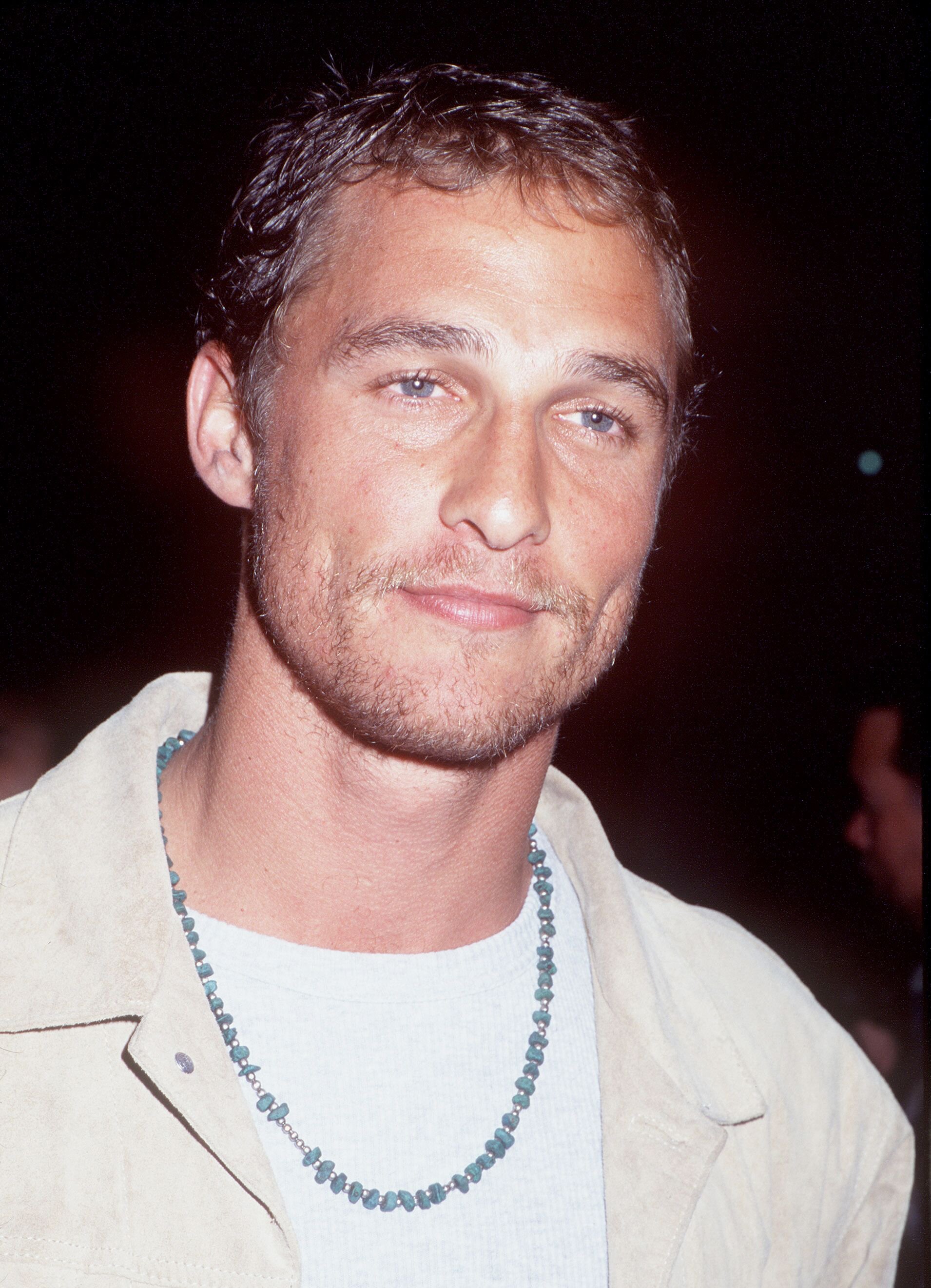 Matthew McConaughey's role in the episode Escape from New York in season 3 was originally created for Alec Baldwin. But Baldwin turned it down. By the way, before the beginning of the filming, Alec was offered the role of Mr. Big, as he was the only one the show's producer Darren Starr could picture in this role.
So, Alec Baldwin failed the show's creators twice! After Alec, the cameo was offered to George Clooney, who also turned it down. Then it was offered to Warren Beatty, who rejected it, too! And only then was it offered to Matthew McConaughey. Despite the fact that he only made it into the show on the 4th attempt, it was certainly a catch!
6. Why the fifth season was shorter than others?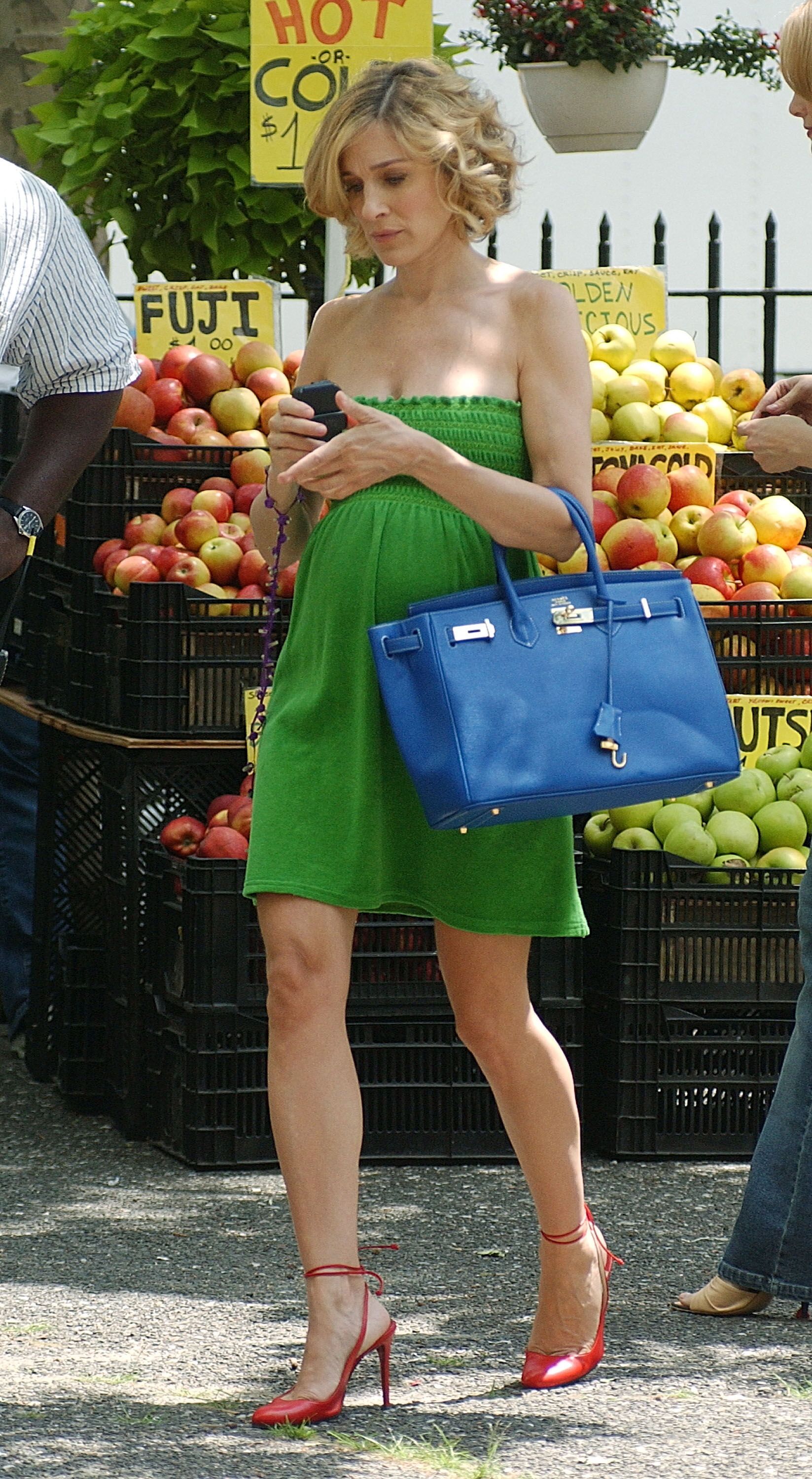 Have you noticed that season 5 only has 8 episodes? There's a reason behind it, Sarah Jessica Parker was pregnant with her son James Wilkie Broderick. After giving birth to her child, the actress quickly recovered and returned to the set of the season 6 together with her son! 
Do you remember that strange and nervous moment when Carrie ran into Aidan who was holding a baby? Did you know that Aidan's son was actually portrayed by Parker's son? maybe that's why the kid was so calm, cause his mother was nearby!
7. Sarah Jessica Parker VS Versace gown
Do you remember the second last episode, in which Carrie, who is in Paris, is sitting in an incredible Versace dress waiting for her date with Aleksandr Petrovsky? It's worth noting that it was the most expensive look during the whole show. The dress called Mille Feuille, which means "Thousands of leaves" cost 80 thousand dollars!
But it turned out to be very uncomfortable. It took 5 people to help SJP walk in this dress. It was "the dress we had absolutely no reason to use," Parker complained later on.
8. Mikhail Baryshnikov was Sarah Jessica Parker's protege
We have to admit: Sex and the City's decision to cast 55-year-old dance legend Mikhail Baryshnikov as Carrie's new artist-boyfriend caught us way off guard. When exec producer Michael Patrick King revealed that the last season will be marked with a "big name," everybody kept thinking of movie stars, like Tom Cruise, George Clooney, Sean Penn... and suddenly, this dancer.
As it turned out, Mikhail Baryshnikov was totally Sarah's choice and initiative. Parker defended her choice for her cultured love interest:
"Mikhail is extraordinary, and this character is not like anyone we've ever had on the show before. And this person has to bring with him culture and style and complication and depth and a brand new point of view about the city. And it is thrilling to think that there is this whole other city out there that Carrie doesn't know about."
We wonder if Baryshnikov ever regretted the role. Now many know him as a "Russian" from Sex and the City and not as one of the world's best dancers.
9. Why John?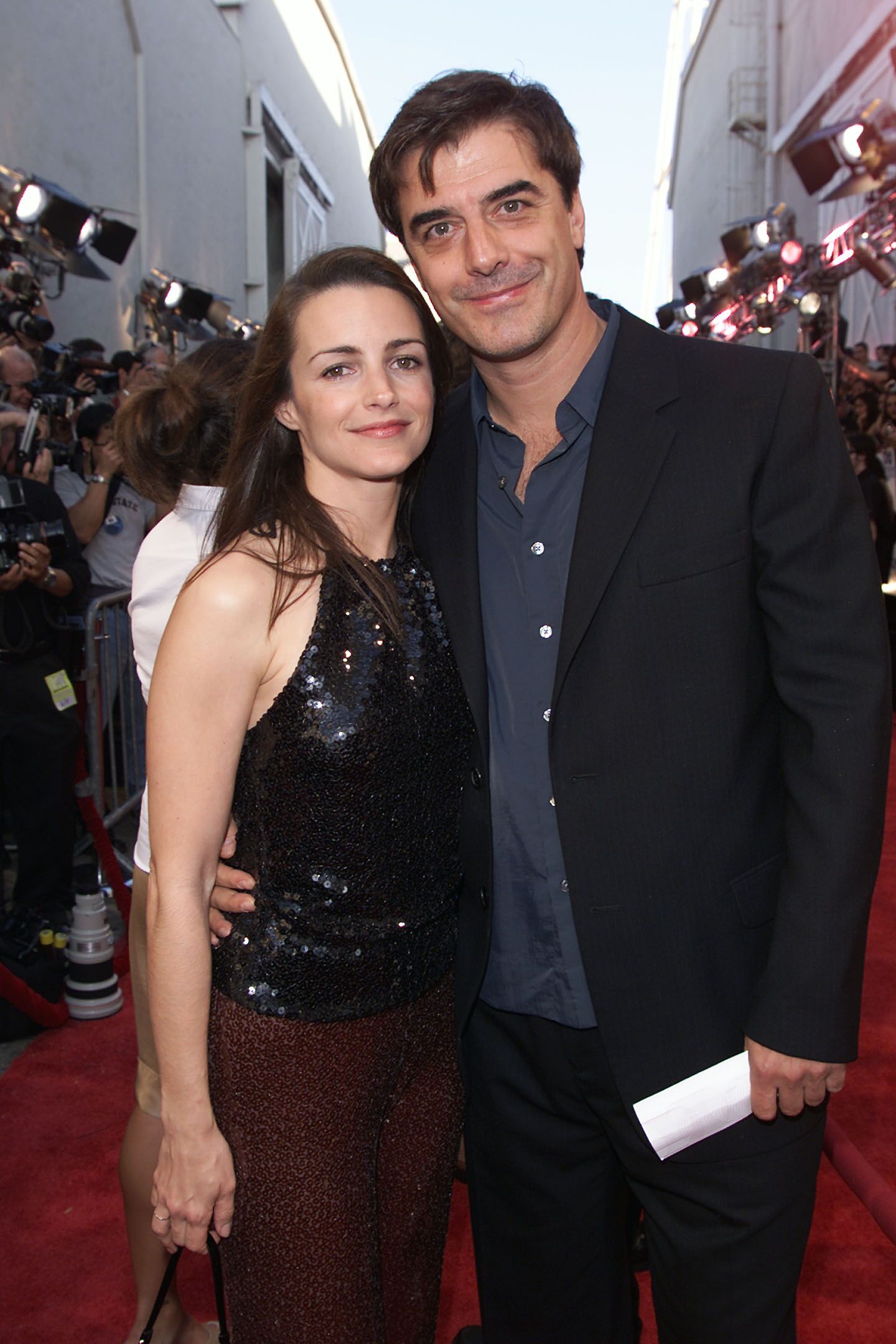 When Big's name was revealed in the finale, everyone was surprised by the producers' choice of the name. However, executive producer Michael Patrick King admitted it was totally on a whim when writing the finale.
"It was just one of those things where it's like, "Oh, it's happening right now" and you didn't plan it," he told Entertainment Weekly." I just went, "John," while pretending to type on a keyboard. " told all the writers and they were like, What the hell? And I was like, "Yeah, we have to say his name because now he's real.'"
10. Why Kristin Davis hid the show from her family?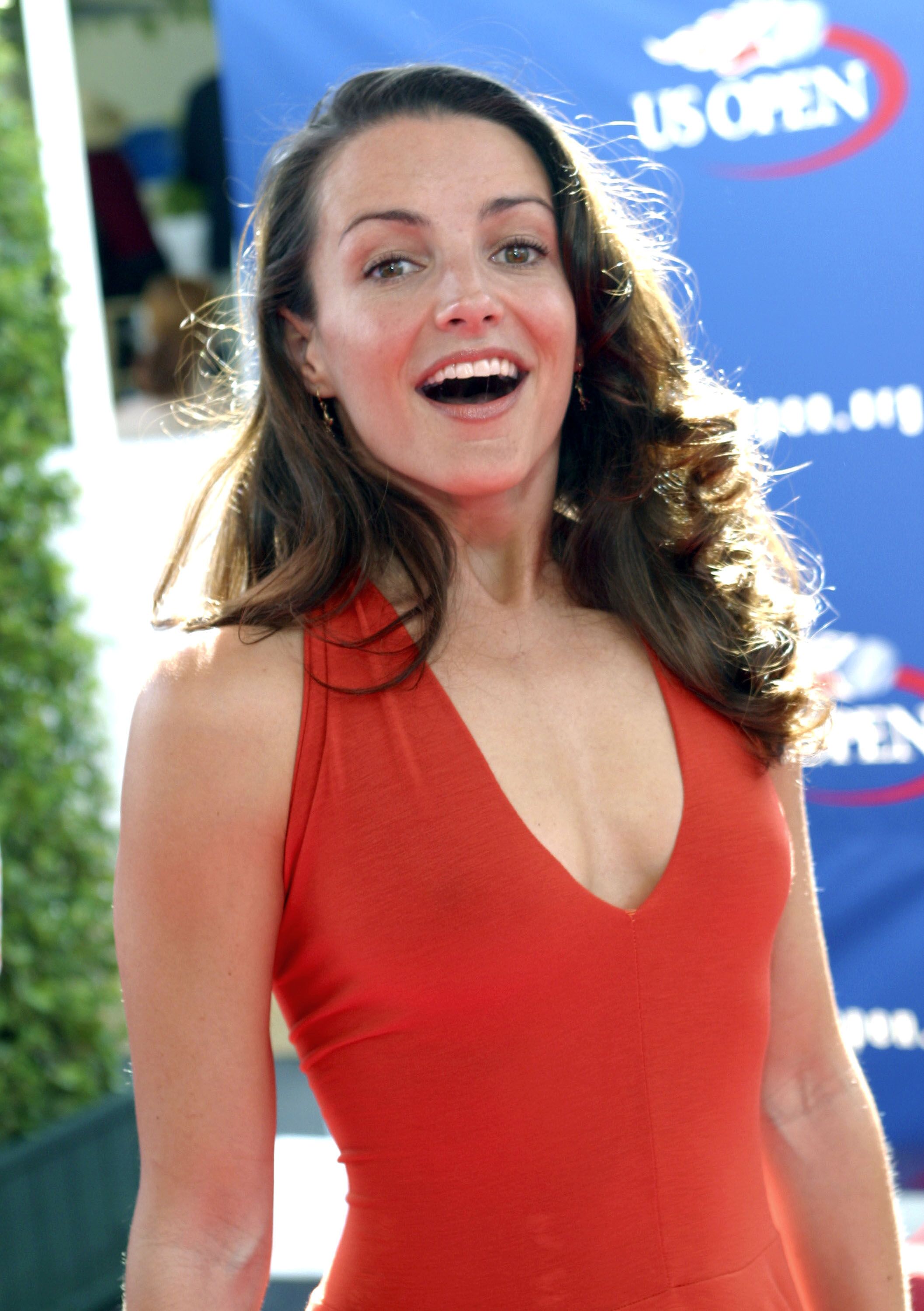 The actress Kristin Davis was concerned that the show's plot and even the title would shock her family, so she never told her grandmother about it and asked her parents not to watch it. But her attitude changed over time, and she later revealed that her parents had begun watching the show after her grandmother passed away.
Davis's dad, a psychology professor, really got into it, even using the show as part of his college lectures on Marriage and Sexuality.
11. Sarah Jessica Parker kept the clothes
The range of the girls' outfits made millions of female viewers jealous. Not only have they worn clothes made by famous designers, bought purses and shoes worth a few hundred if not thousands dollars, they have also never worn the same outfit twice during the show! 
Is it possible for us to envy them any more than we do? Then you should know that when the show was over, Sarah Jessica Parker kept about 70% of her Sex and the City wardrobe! She has said, "I've kept everything that didn't come directly from a designer or wasn't rented. Yes, I have it in the archive. I have literally everything!"
12. Sarah Jessica Parker wore heels 18 hours a day
Carrie loved shoes. It's even hard to imagine how such large amounts of designer shoes fit in her small apartment. Once she said, "I've spent $40,000 on shoes and I have no place to live? I will literally be the old woman who lived in her shoes!"
As a result, Sarah Jessica Parker had to wear heels for up to 18 hours a day during production. But the actress still loves heels, and after the show was over, she even produced her own shoe line, and almost every model is a high-heeled one! 
By the way, Kim Cattrall insisted on wearing heels even when she was being shot only from the waist up. She said it made her feel more like the character she portrayed, sexy Samantha Jones.
13. A friend on set is a friend in life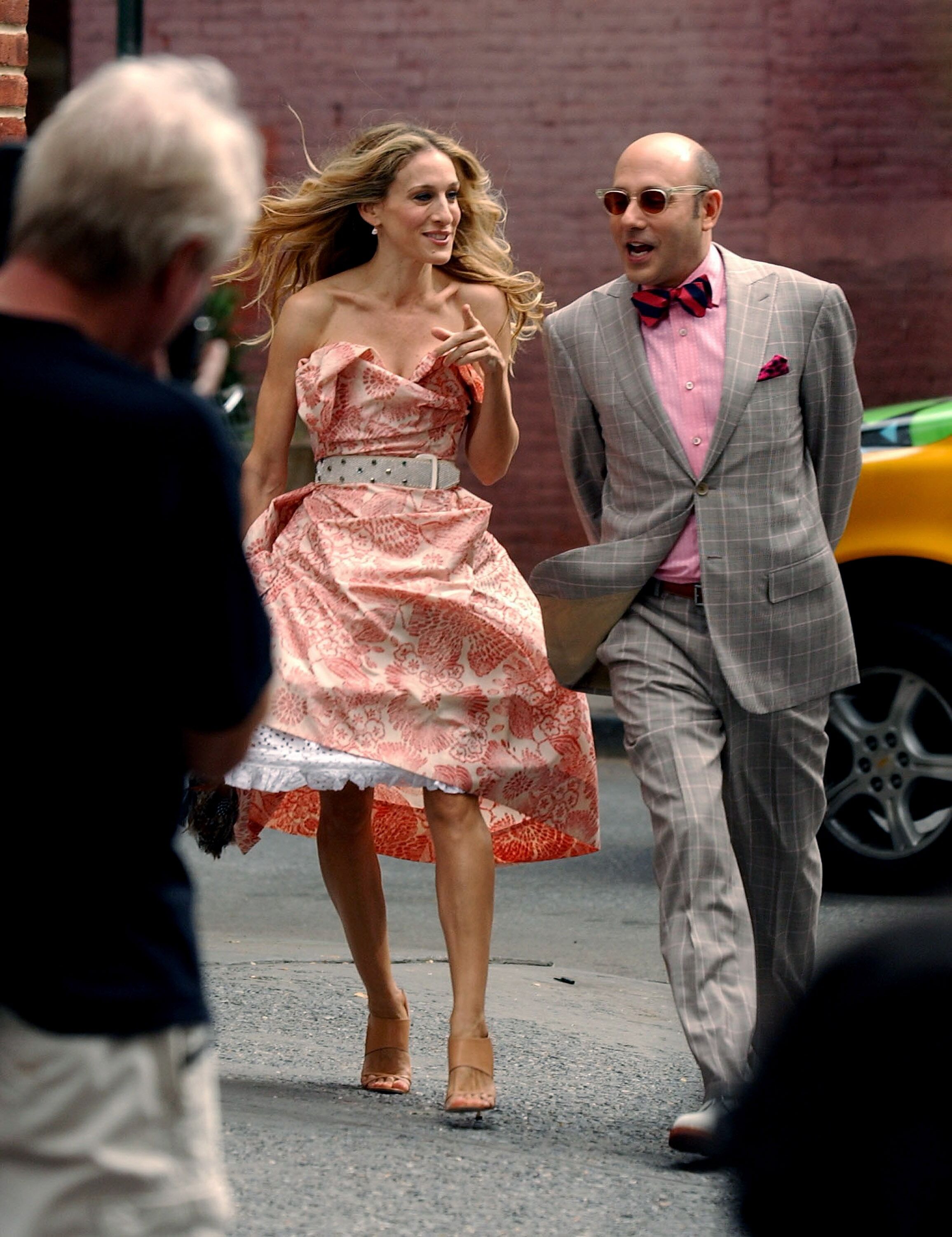 Carrie and Stanford's friendship was very unusual and very touching. Did you know that the actress Sarah Jessica Parker and Willie Garson were close friends way before they acted together on the show? "I met Sarah in '86, so we'd been friends for about ten years before the show,'" Garson says. This, of course, mirrors Carrie's relationship with Stanford, who's said to have known her since she was "riding the subway and wearing Candies".
14. Lady in White
In how many episodes do you think Mr. Big's wife, Natasha, appeared? Out of show's 94 episodes, Bridget Moynahan starred in only 6! Even though it seemed that she always stood in the way of Carrie and Big's happiness. And have you paid attention to Natasha always wearing white? This was the way to convey her "vanilla" personality to audiences.
15. Friends = Family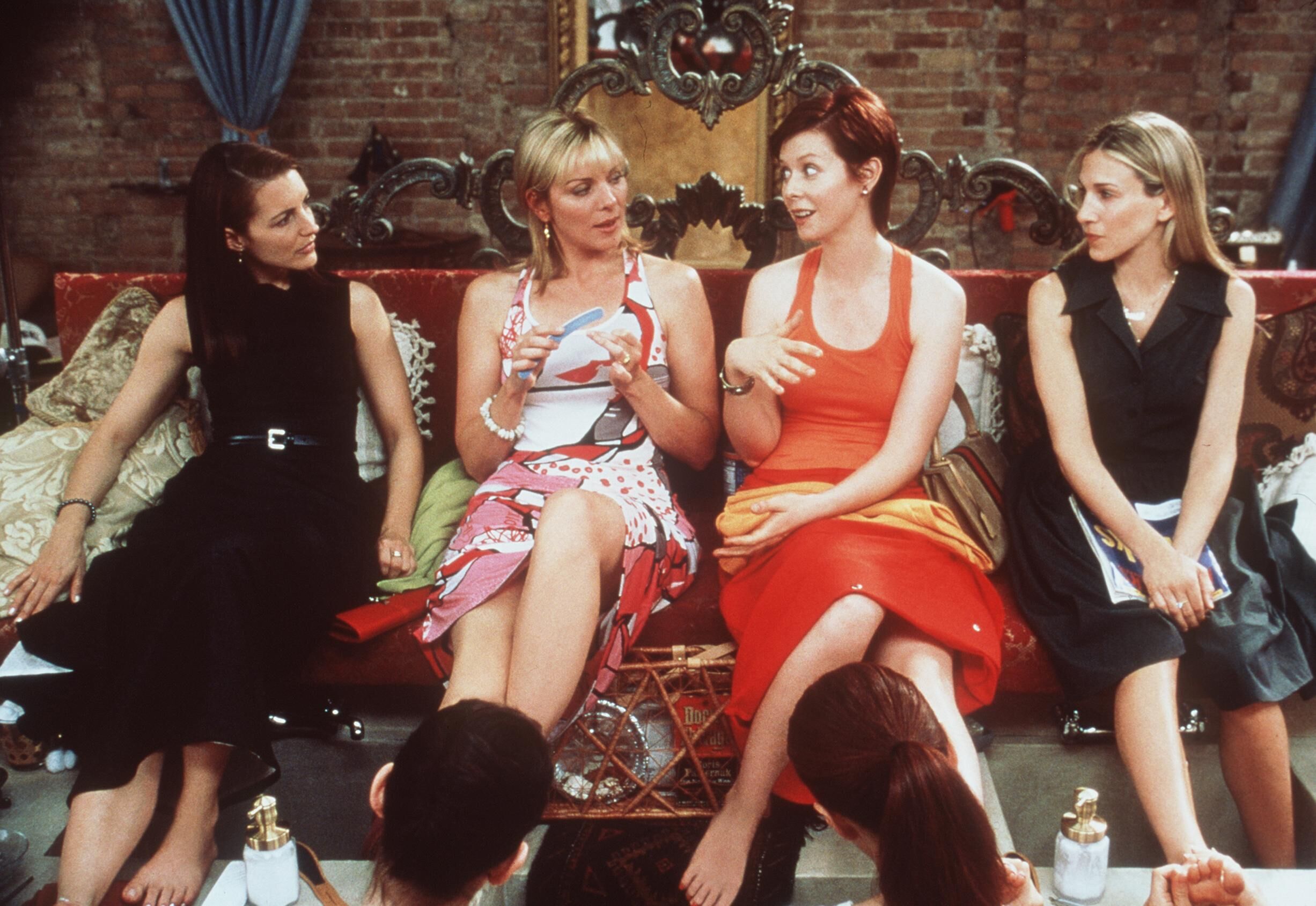 What do you know about Charlotte, Samantha, Miranda and Carrie's parents? The only time when the show's creators gave us a little information about the family, is the episode in which Miranda's mother dies. Even in the episode about Charlotte and Trey's wedding, we only see omnipresent Bunny, not Charlotte's parents. It was on purpose that no attention was dedicated to the characters' family members in the show, so everyone could see that sometimes friends become your family.
16. Remember Pete?
We can't imagine Aidan without his smile, eyes full of love and... his dog Pete. Can you imagine that the actor John Corbett couldn't find common ground with the first dog which landed this role? According to the actor, that dog actually scared him. So, the dog had to be replaced.
17. Candace is against the happy-ending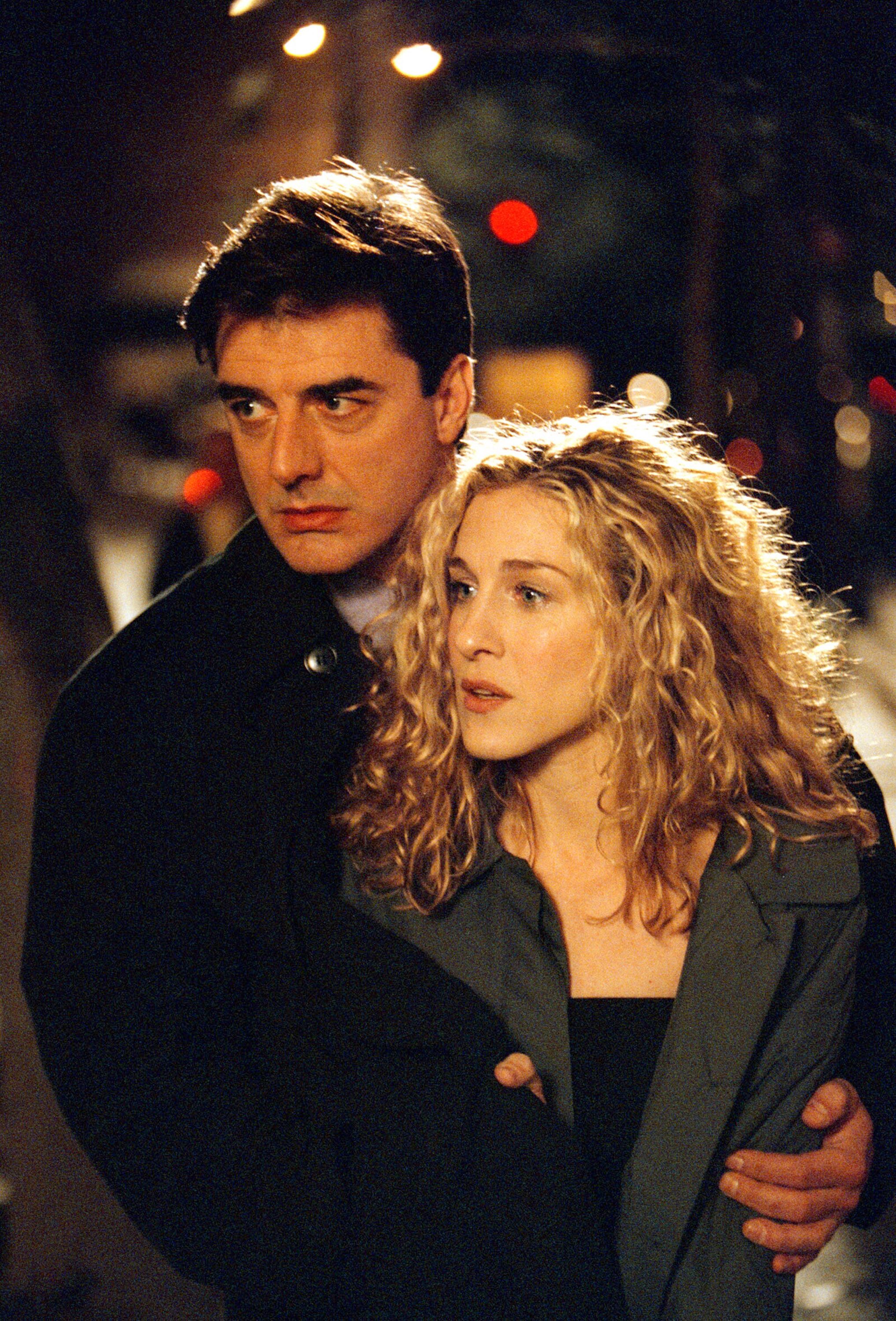 In an interview with The Guardian, Candace Bushnell, author of Sex and The City, admits, "I think, in real life, Carrie and Big wouldn't have ended up together. Viewers got so invested in the storyline of Carrie and Big that it became a bit like Mr Darcy and Elizabeth Bennett'. 
Bushnell admits that Carrie and Big had become an iconic couple and lots of females related to it. The phrases, like, "I found my Mr. Big" or "I just broke up with my Mr. Big." have become new catchphrases.
"When people are making a TV show, it's show business, not show art, so at that point it was for the audience and we weren't thinking about what the impact would be 10 years later."
By the way, the show's creator, Darren Star, also agrees that Carrie + Mr. Big does not equal forever.
Would you like to know what the Sex and The City' actors are doing now? While the multi-award-winning comedy-drama gave insight to the cast's onscreen romances or lack thereof, we looked closer at their personal lives and real-life romantic state of affairs.
Did the Sex and the City actresses get the same pay? Spoiler: they didn't! Find out more about the net worth of this show's cast in our article.