The Chilling Adventures of Sabrina Cast's Real-life Partners
The Netflix reboot Chilling Adventures of Sabrina is not that cute show from the '90s with the teenage witch and a talking cat. But the changes only serve to benefit the new show! Find out in our article if Ross Lynch is dating his co-star. Which actress suffers from eating disorders? Which of the cast members almost made it to Riverdale?
Learn it all from here! 
Ross Lynch as Harvey Kinkle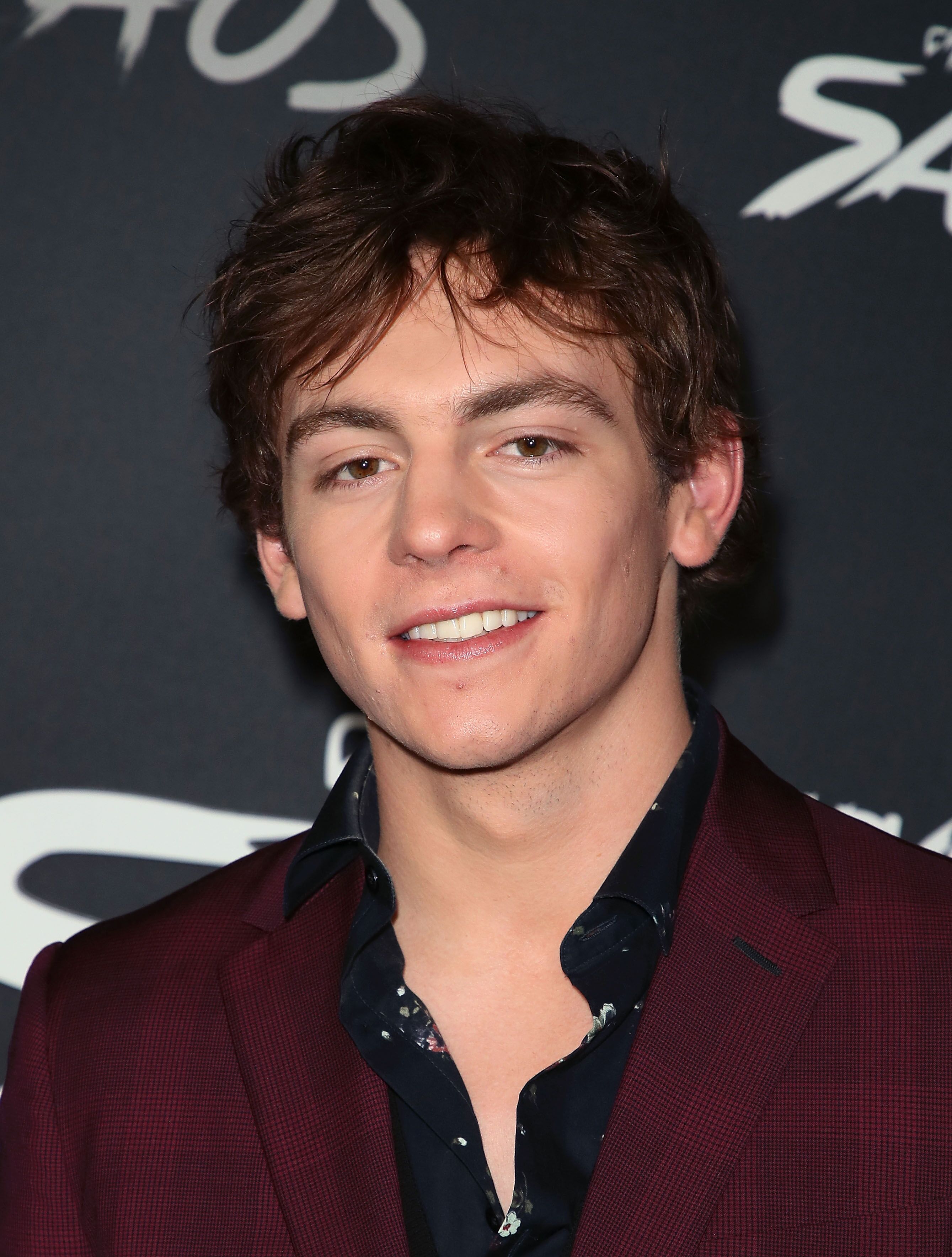 Ross Lynch is known for being a musician, an actor and a young star from Disney channel...  Ross's big acting break came in 2011 when he landed the role of Austin in the Disney Channel show Austin & Ally. Besides, Ross also performs in the band R5 along with his siblings
We know much about his career, but what about his personal life? Is he dating anyone?
He is just friends with his Sabrina co-star Kiernan Shipka and he broke up with his ex back in 2017. 
Ross Lynch's romance with the Australian model and actress Courtney Eaton made the news in September 2015 after Ross posted a picture on Instagram of him passionately kissing Courtney Later that year, the Mad Max: Fury Road actress told the Daily Telegraph that she was going to spend the holidays in the US with Ross and his family.
But something went wrong and soon after that, the couple stopped posting pictures of them together on their Instagram pages. Neither of them has made an announcement about their break-up, and in fact, Ross is avoiding answering questions about his personal life.
"What's my relationship status right now? I don't know," Ross said coyly. "I mean, yeah I do know, but I don't know. I'm just going to put it at that."
These days, the Internet is full of rumors about Ross dating another actress from Sabrina. It's Jaz Sinclair who plays Rosalind Walker. They've been spotted kissing and cuddling a few times, but neither of the actors confirmed that they are in a relationship. Are they actually dating and hiding this fact from the fans, or are they just close friends? Guess we'll need to wait for them to open up about it!
Chance Perdomo as Ambrose Spellman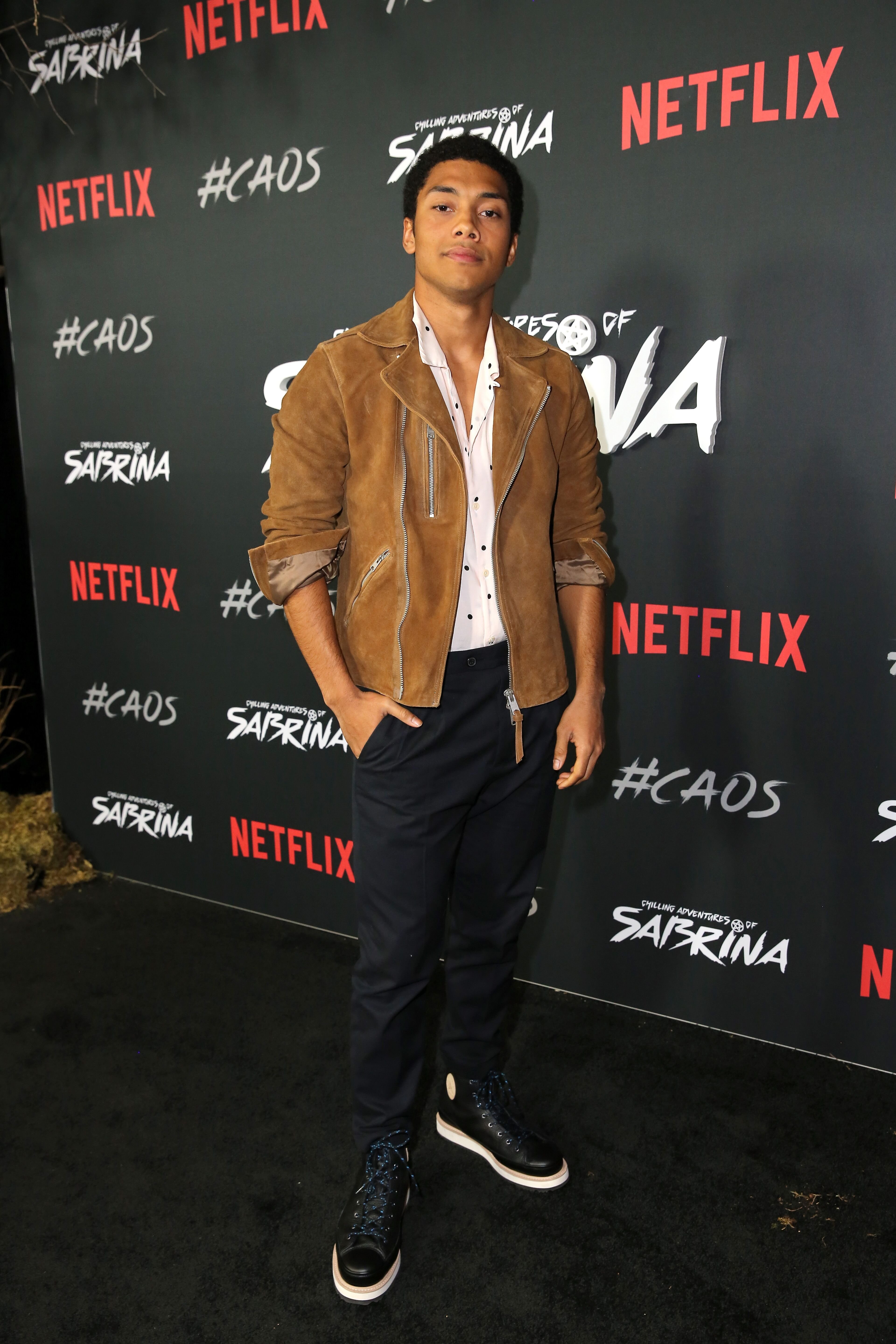 It's no secret that this character is based on our favorite cat, Salem.
Chance Perdomo portrays Sabrina's cousin Ambrose so believably that it's hard to realize that it's, in fact, his first serious role. Chance had episodical roles in a few British TV series, which haven't made him famous. And now he's a real star with a million followers on Instagram!
The British actor tried to land the role of Jughead Jones on Riverdale, but the role went to Cole Sprouse. However, Roberto Aguirre-Sacasa, the series creator, was so impressed, that the role of Ambrose Spellman was written especially for Chance!
Although in the show the wizard is pansexual, we don't know much about the actor's private life. This March, he showed up at the premiere of Captain Marvel accompanied by Tati Gabrielle, who you should know for the role of Prudence.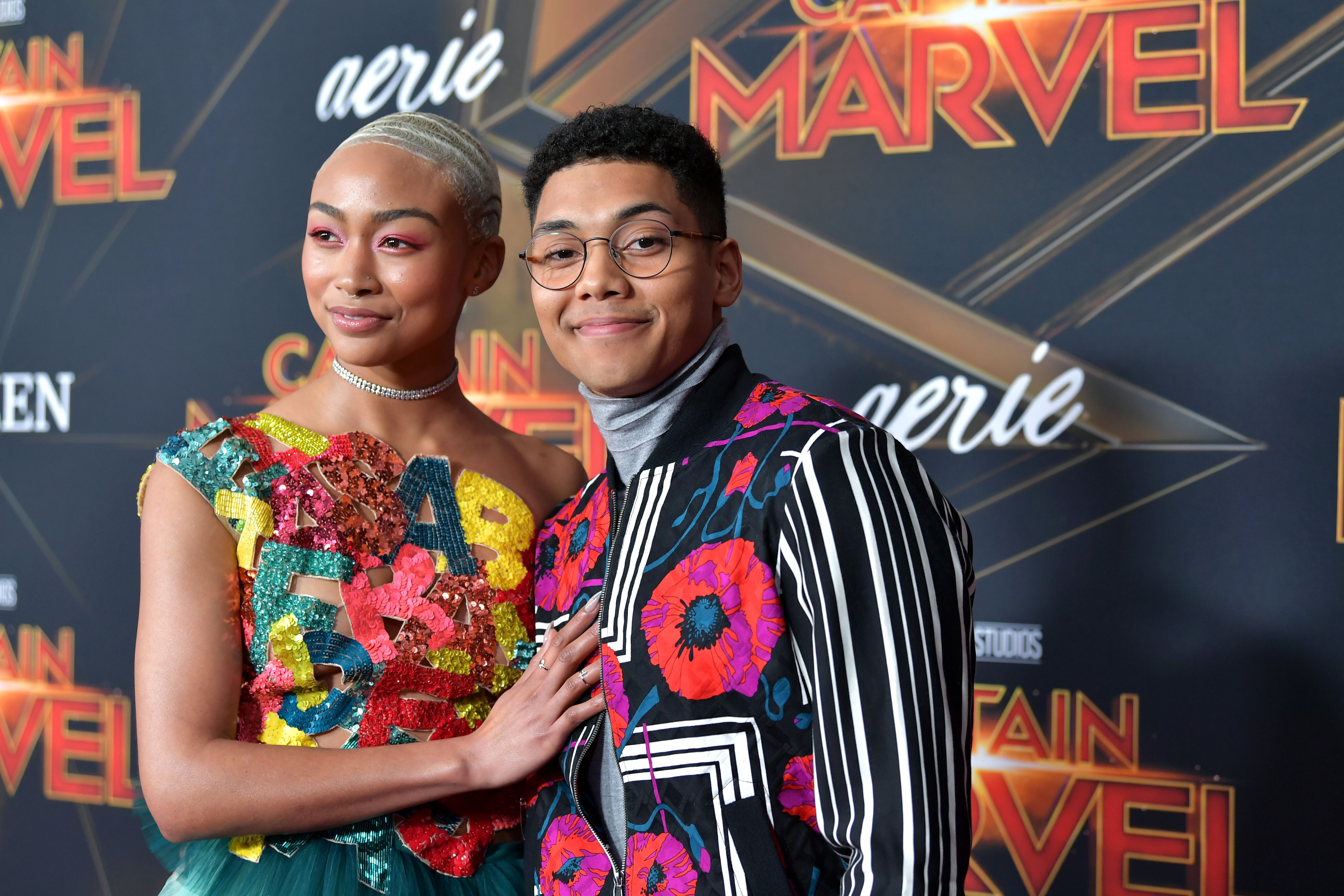 And he also posted some pictures with her on his Instagram profile, saying warm words regarding the actress in the caption. But of course, we don't know for sure if the actors are a couple or just friends. And now it's impossible to find something out from Chance's Instagram because a few weeks ago the actor deleted all posts and informed his fans that he's going to be absent from social media till 2020.
Miranda Otto as Zelda Spellman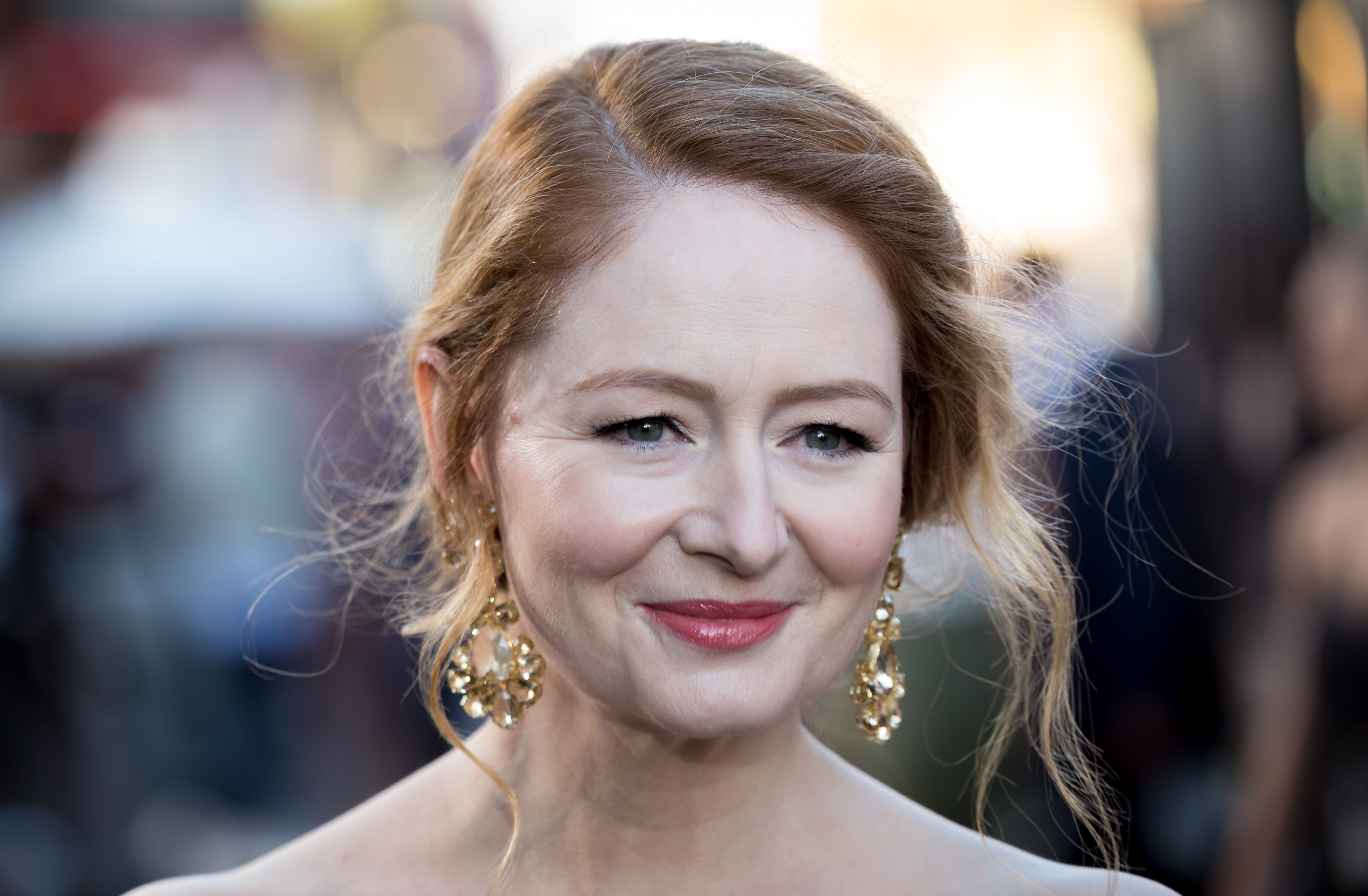 Miranda Otto is probably the most famous actress from the cast of Sabrina. Before this show, she starred in plenty of TV series and movies. You probably remember her playing fearless Eowyn in the Lord of the Rings. But, despite having great roles in Hollywood blockbusters and critical accolades, the actress said that sometimes she still thinks about quitting acting.
"There have been times in my career where I thought of stopping acting along the way and doing something else, and then some fantastic role comes along just as I'm thinking, 'I don't know if I can keep doing this'," she said.
Miranda's personal life seems to be great. In 2003, she married the actor Peter O'Brien and soon gave birth to their daughter.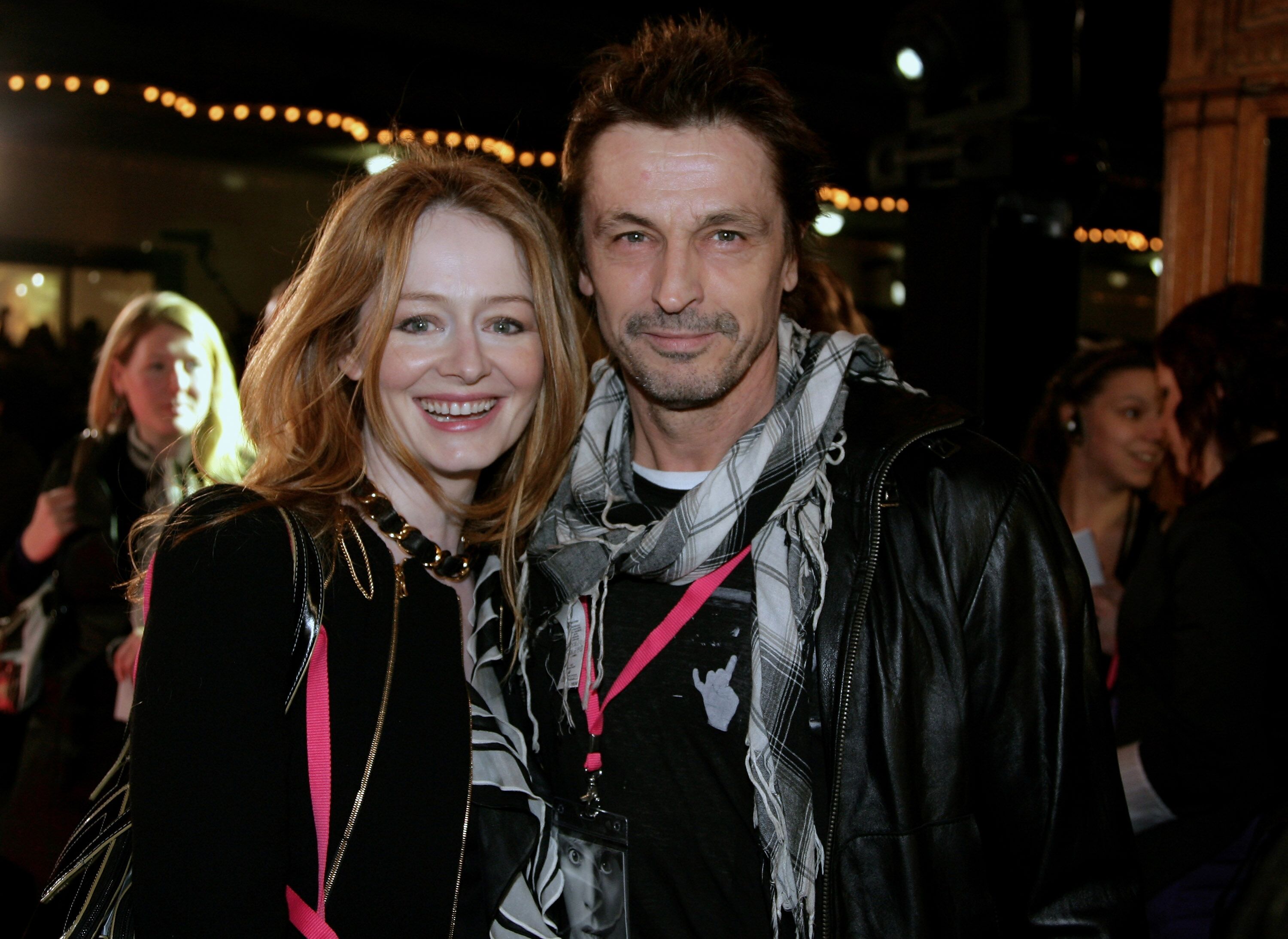 The actress has never spoken a lot about her marriage and answers all questions about her personal life by simply saying "I'm happy."
Peter O'Brien is a famous actor who's been on TV for a while. However, the different trajectories of their career paths have not resulted in any professional jealousy between the couple.
"We don't have any of that at all. Peter is incredibly supportive of me and helps me with stuff all the time."
Lucy Davis as Hilda Spellman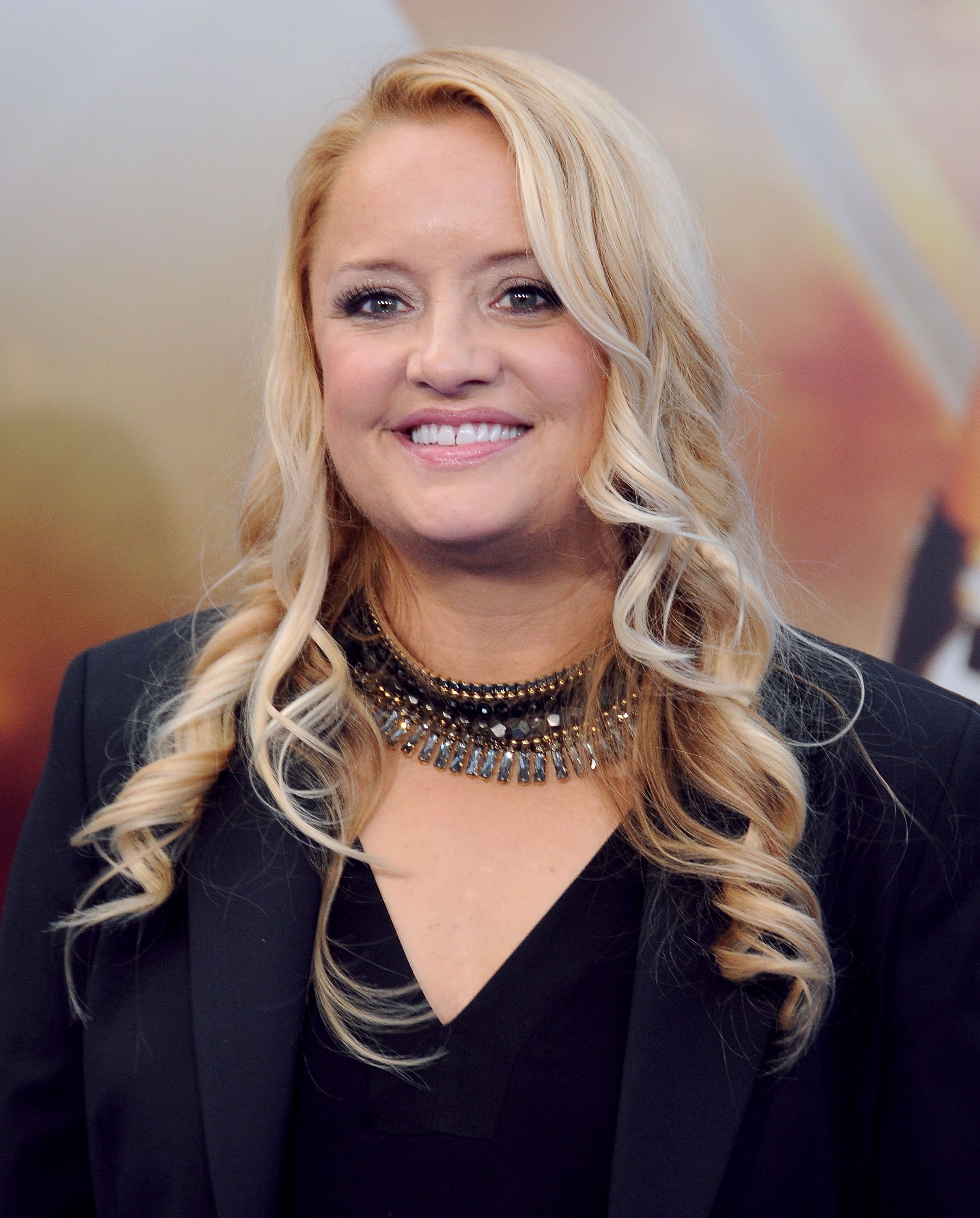 This version of Hilda isn't very similar to the crazy aunt from the '90s who often helped Sabrina with her mischief.
Before Sabrina, you may have known Lucy Davis as Dawn Tinsley from the cult BBC TV series The Office or by plenty of her episodical roles in popular series. But in real life, Lucy, just like Hilda, had to face a lot of problems. For starters, she's had to undergo kidney transplantation.
Then there has been her troubled time in the USA. When The Office ended in 2003, she went to Hollywood hoping for immediate success. She is still living there and has had a number of TV and film parts, but her private life has been in turmoil. In 2006, Lucy married the Mentalist star, Owain Yeoman, but 5 years later the marriage fell apart.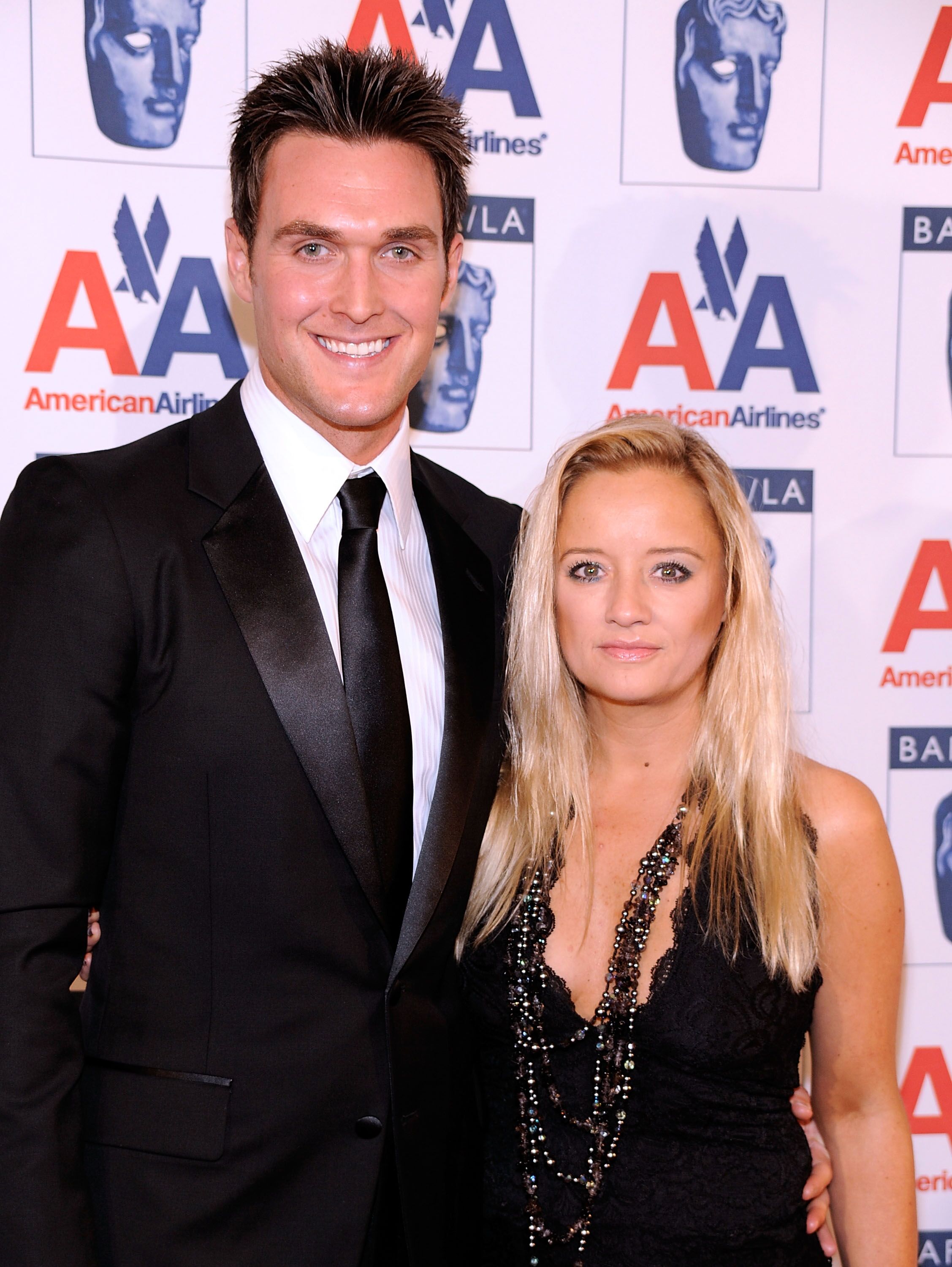 But it is her battle with eating disorders that had been the hardest, making it all but impossible to work. In 2012, the actress opened up about her battle, hoping that her story would help people with similar problems. She had to refuse a role in the Cameron Diaz film In Her Shoes because she would have had to play Diaz's fat ugly sister. But she insists Hollywood was never the problem.
As she says:
"Yes, you do see a lot of skinny people there and maybe if I was thinner I might get more work."
In one of the interviews Lucy revealed that even though she's exactly like Hilda, she still wasn't expecting to receive the role. Maybe the role of Hilda Spellman will finally give her the opportunity to say something to the world?
Michelle Gomez as Mary Wardwell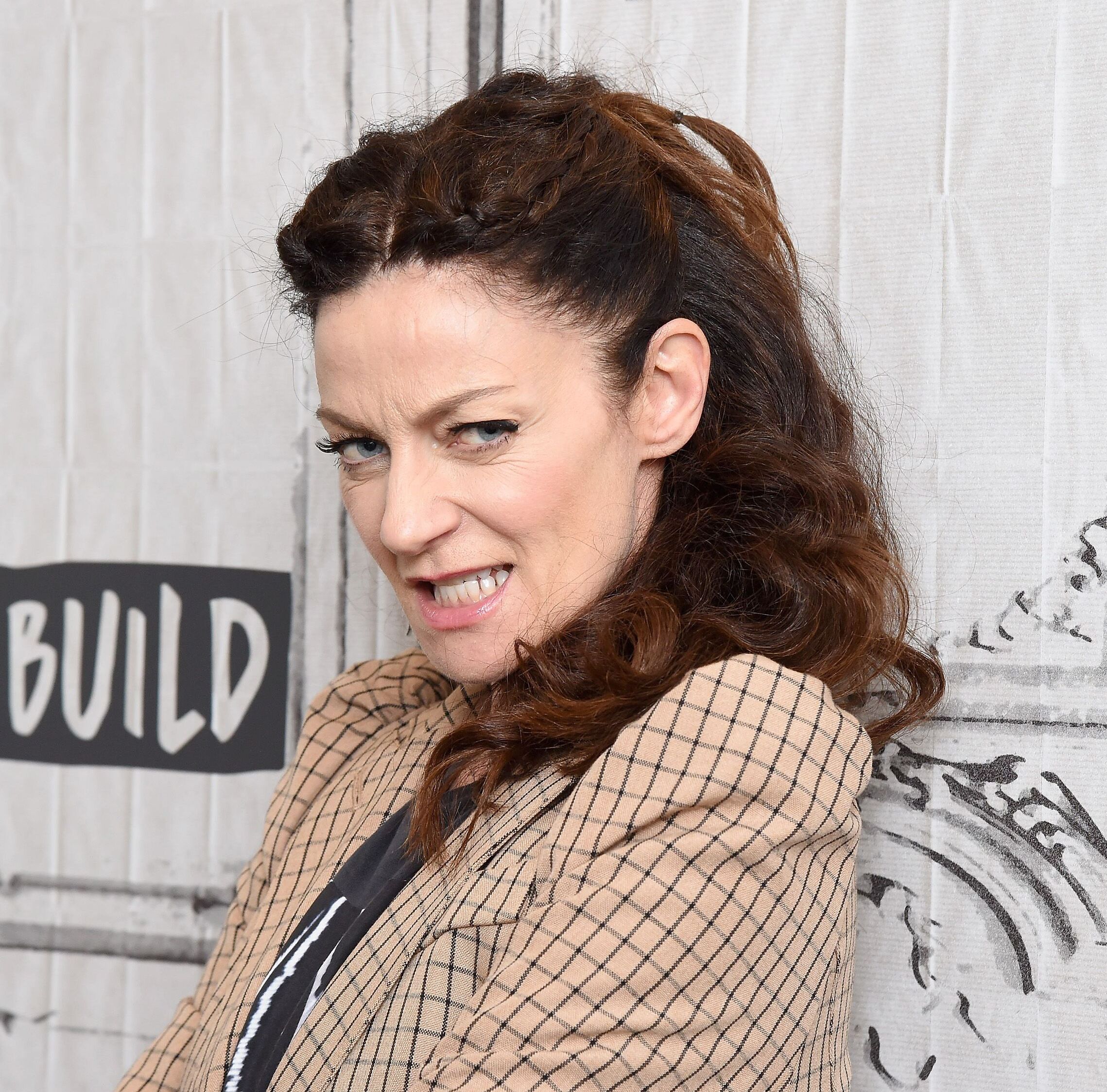 This character didn't exist in the original Sabrina, but we like having Madam Satan around, don't we?
The actress Michelle Gomez is best known to people as Missy, the most recent incarnation of longtime Doctor Who villain The Master, so she is perfect for playing an evil teacher possessed by Madam Satan. And she's coping with the role of a charming villain amazingly well. What's her secret? "It helps having this face. I was clearly born to play witches [...] for eternity"
"In terms of villains I played in the past, I've always been determined to try and not just play evil, because that's kind of boring for you and for me. I'm able to hopefully give her some charm and likability, and that then gives the character some power to wield ― the power of manipulation"
She met her husband Jack Davenport in a bar in Beak Street in London's Soho in 1997. They were introduced by a friend, Andrew Lincoln, who ended up being the best man at their wedding.
Jaz Sinclair as Rosalind Walker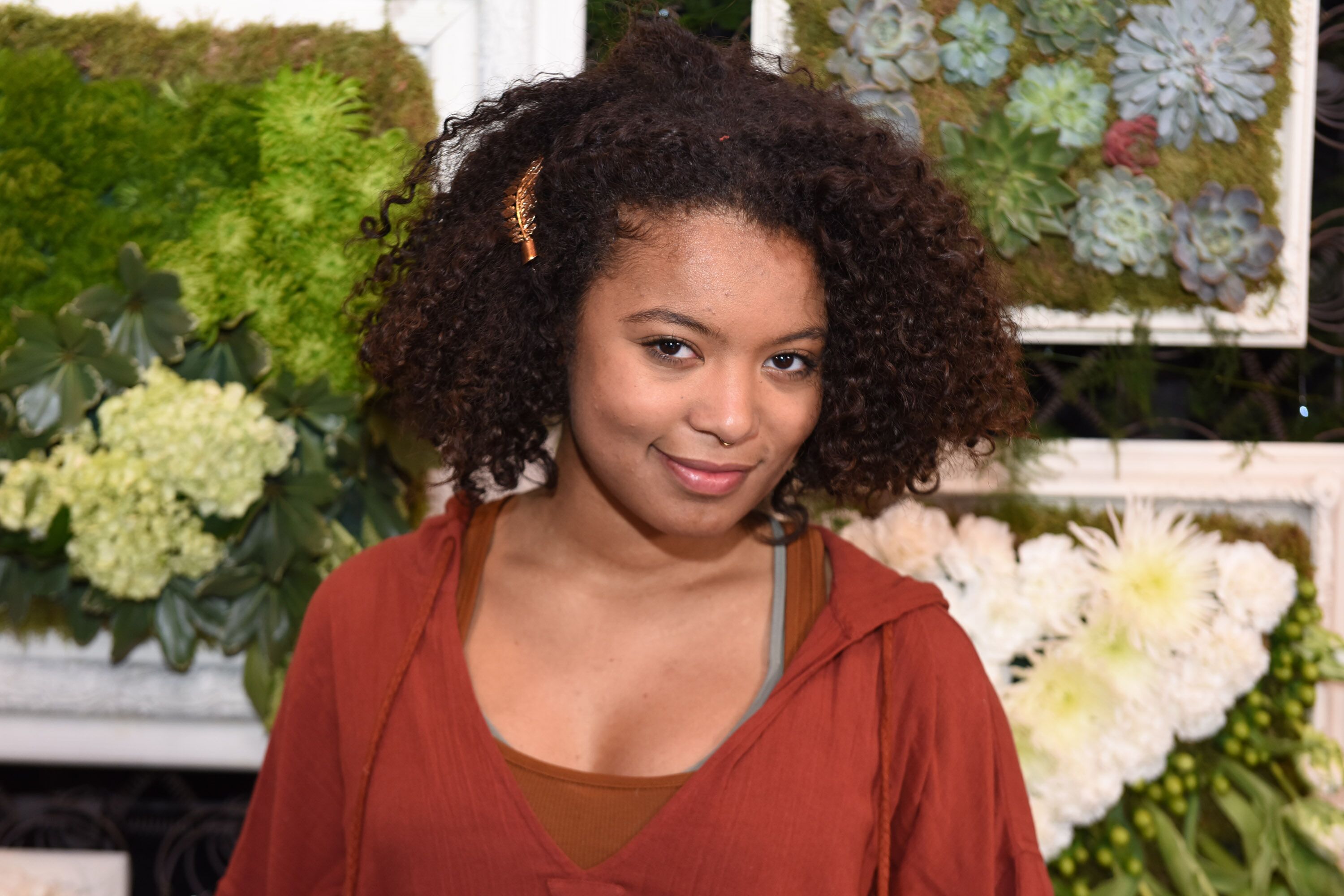 As we've pointed out before, Jaz Sinclair might be dating Ross Lynch. The actors had been posting a lot of really cute photos of themselves together on social media and their fans are going crazy trying to figure out if they're actually dating.
Jaz's adorable birthday message to Ross melted fans' hearts as she wrote "Happy birthday to my favorite. I'm really happy you were born" alongside a number of really adorable pictures of the couple. But, for some reason, this photo was deleted...
As of now, neither Ross or Jaz have announced anything online but after being asked about it by Entertainment Tonight, Ross commented on the rumors about their possible relationship- and in fact, he's acting really coy about it. When asked if Jaz's post meant that the couple was "Instagram official," he jokingly answered: "What does Instagram official even mean?!"
"Me and Jaz, and a few other of the actors [on Sabrina] really just hit it off. [...] So, Jaz is like, my closest friend right now."
Kiernan Shipka as Sabrina Spellman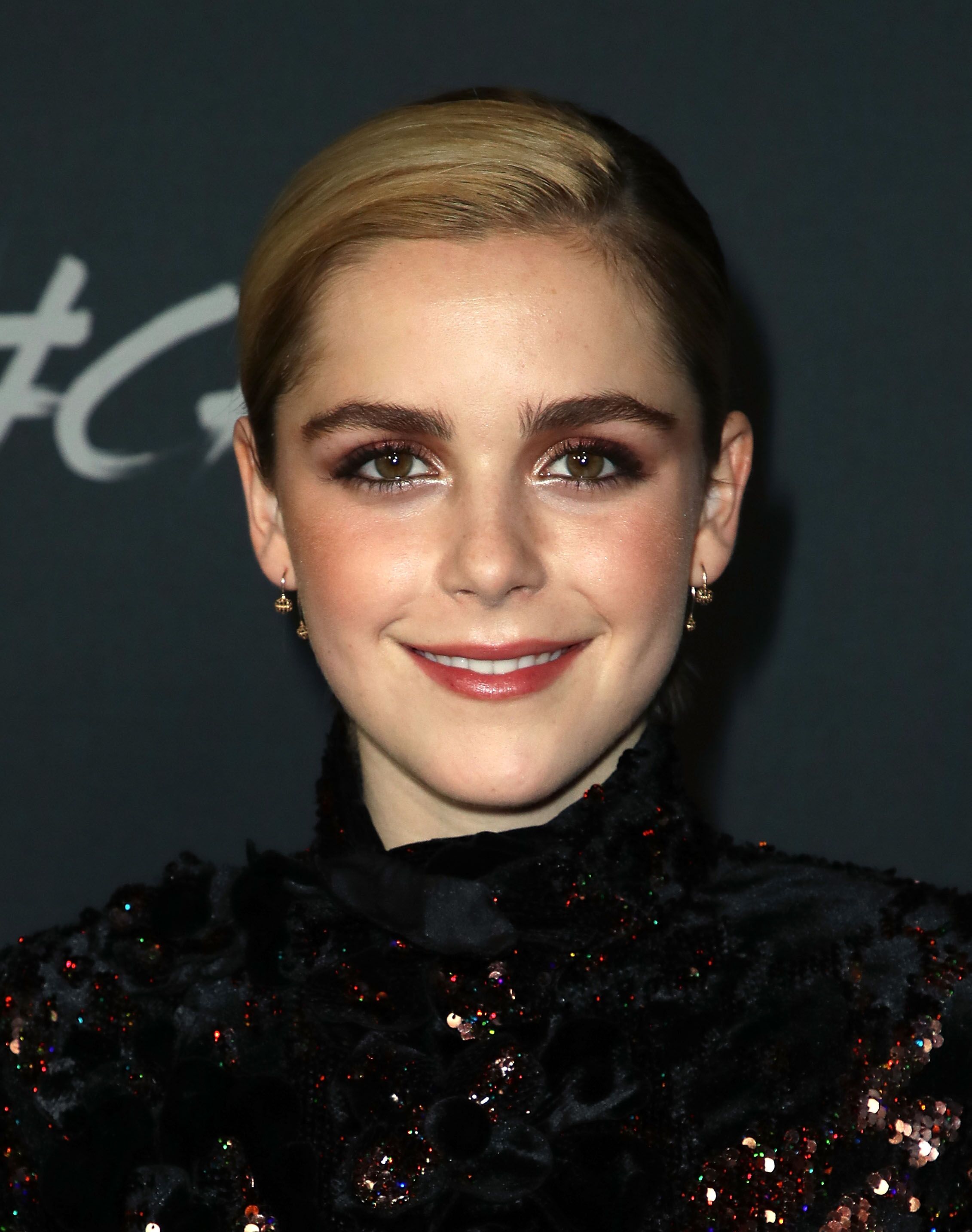 The witch who wrote her name in the animal book isn't quite like the cute Sabrina Spellman from the '90s. She's still loyal to her family and friends, and still is a witch, but now she is capable of much more than turning her rival into a pineapple! The 19-year-old actress Kiernan Shipka is amazing in her new role.
She was quite famous even before Sabrina, as she has portrayed Sally Draper in the cult TV show Mad Men.
Since the end of Mad Men, the actress hasn't been a main cast member on any other show. So it's no surprise that before landing the role, Kiernan was worried about her career.
"It wasn't like things were flying my way, left and right. I was sort of hustling, and [the role of Sabrina] came my way, and I knew I couldn't give it up. I fought really hard [for it] and put a lot of work in."
But it seems like the actress need not have been worried, as the showrunner of Riverdale and Sabrina, Roberto Aguirre-Sacasa, even wanted her to play Betty in Riverdale. He told Entertainment Weekly: "Kiernan was iconic in Mad Men, and I had even thought about her, I was like, 'Oh I wonder if she'd ever do Betty.'" Even though the role of Betty went to Lili Reinhart, Aguirre-Sacasa didn't forget about Shipka as he started working on The Chilling Adventures of Sabrina.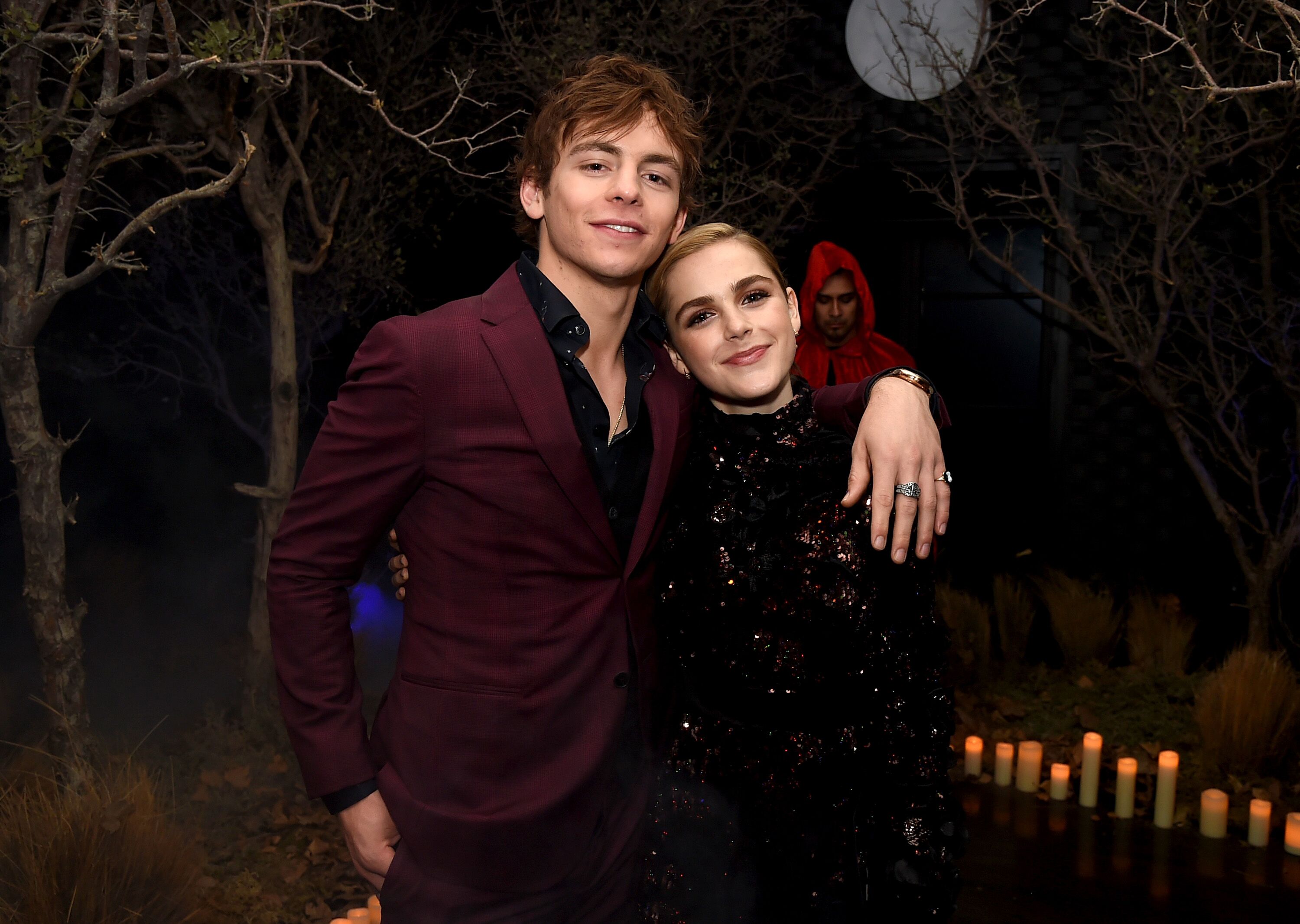 In the show, Sabrina, or just Brina as her friends call her, is dating Harley Kinkle, and they look so good together that people have actually started wondering if Kiernan Shipka and Ross Lynch are dating in real life. But, as we've already mentioned, Kiernan and Ross are just friends.
"Ross is the best, and I couldn't imagine having a better person to be 'shipped with. I think our relationship [on Sabrina] is so pure and so sweet," she said. 
So is Kiernan dating anyone at all? Probably, yes. If you take a look at her Instagram, you can find a spellful photo of her and Christian Coppola spending a weekend in Rome this summer. They look lovely and the photo is captioned "My Love". Besides, the actress also spent her birthday with Coppola and posted an even more adorable photo, admitting that she loves him. Need we say more??