Empire Cast's Real-Life Couples
This Fall we have a chance to watch the sixth and the final season of Empire and to say goodbye to its great cast. This show hit our screens almost 5 years ago and during all this time, we've enjoyed the plot, narration, and work of the actors. 
But how much do you know about the Empire's cast? How did Taraji P. Henson manage to conquer Hollywood with $700 and a baby? What's Jussie Smollett going to do after Fox terminated their contract with him? And how Terrence Howard could have five marriages with only three wives? We're ready to tell you all the details about the Empire actors' real lives and their partners!
Bryshere Y. Gray (Hakeem Lyon)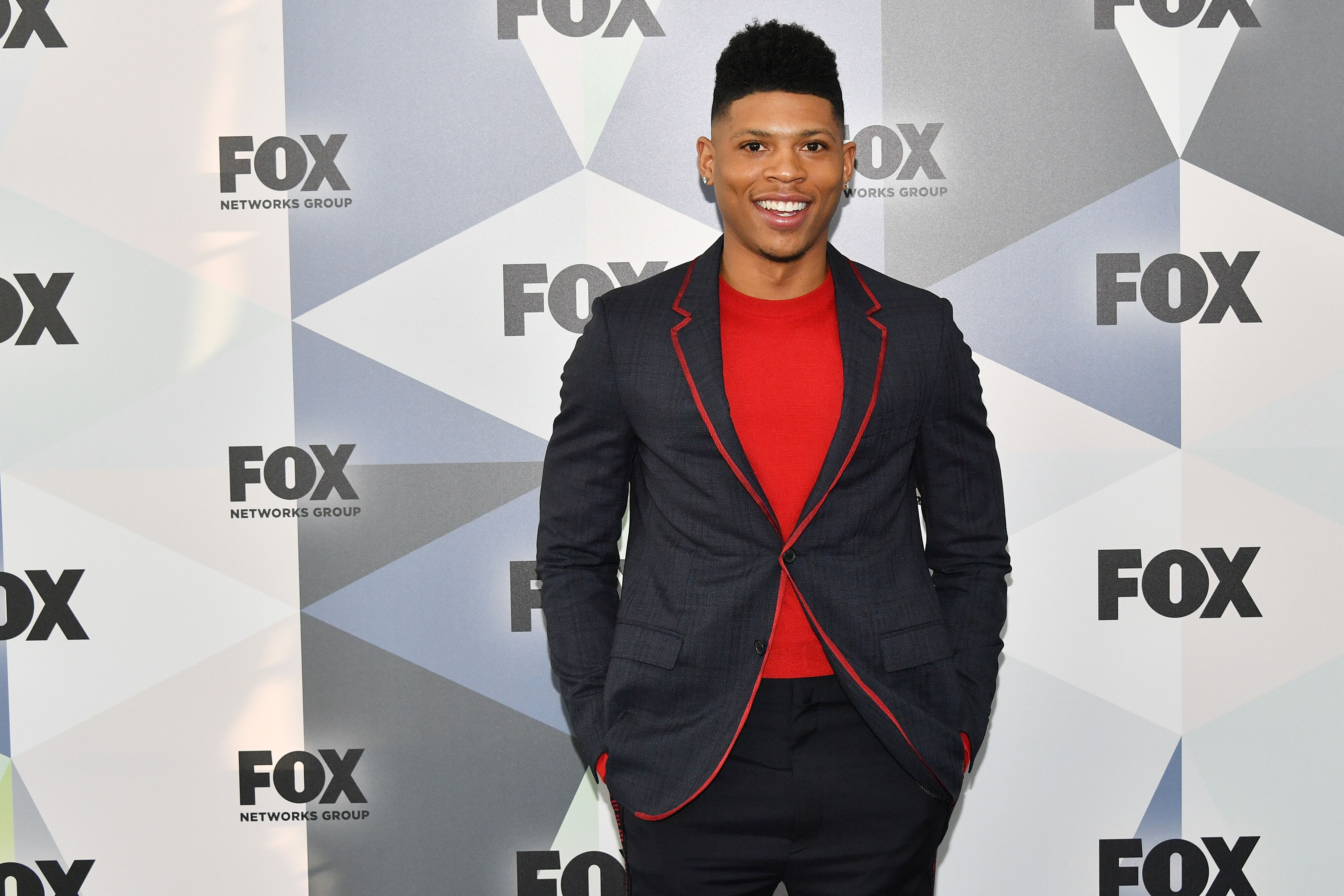 Yazz The Greatest or simply Yazz is also Bryshere Y. Gray aka Hakeem Lyon. The future star achieved remarkable results in sports while playing football in the Overbrook High School team. But as it often happens, life comes with its lows, and due to some trauma that Bryshere got at the age of 16, he had to look for alternate ways to grow his career.
He started as a street performer to make some money and help his mother who was raising him alone. Soon, Bryshere's talent was noticed and he got a manager who helped him get into line ups of big music fests and also introduced him to the director of this very same project on Fox.
After joining the cast of Empire, Gray's career, and not only the acting but also the musical one started going up. Today, he's got contracts with Fox and Columbia Records, and he's considered to be one of the most perspective hip-hop performers.
Being 25 he hasn't had the time to create a long list of marriages and divorces. But that hasn't stopped the media from using his popularity to get clicks and views. Different articles have given out different information about him, and some even said he was gay. Although, those are just some harmful theories.
Bryshere has had a relationship with Allonie Janet, a musician from Philadelphia, and also with a model and actress Jhonni Blaze. Now, the heart of a young, perspective and quite rich artist is completely free, so girls, go, here's your chance!
Taraji P. Henson (Cookie Lyon)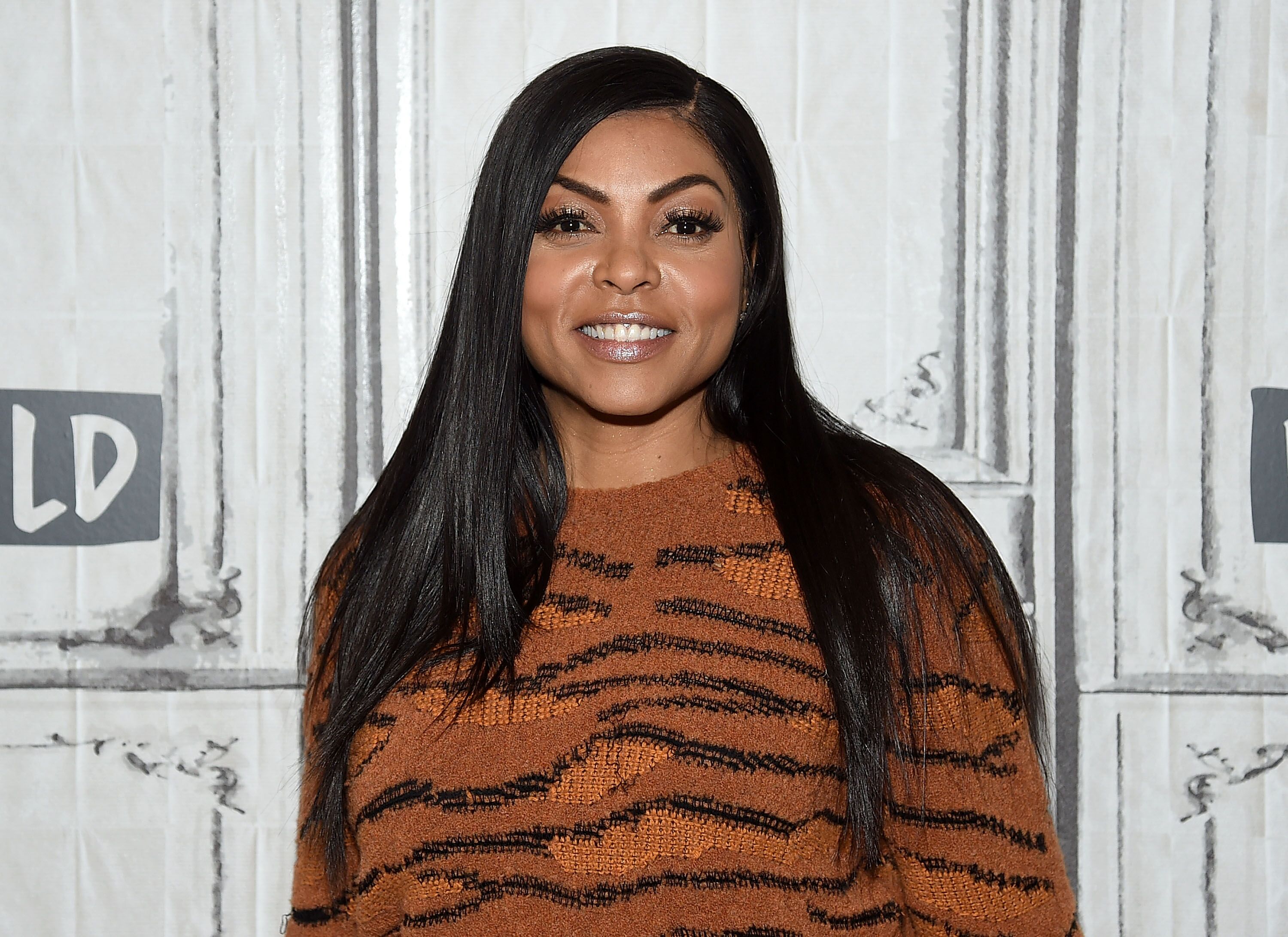 Taraji P. Henson did a great portraying at Cookie Lyon. Before that, the actress starred in movies such as Date Night, The Karate Kid, and The Curious Case of Benjamin Button. She was even nominated for an Oscar, SAG Award, and Critics Choice Award for the latter. Taraji made a few remarkable appearances on TV, but the role in Empire was definitely her brightest. 
Henson's off-screen journey towards a partnered life has as many surprising twists as her on-screen plot. In 1994 Taraji gave birth to a son with her high-school sweetheart William Lamar Johnson. She got pregnant while still a student at Howard University, and she was often told that it was the end of her career because of it. But as the actress says, she didn't miss a single class, she got a role in a graduation play and then went to conquer LA with a baby and only $700 in her pocket. 
"My father was like, "Leave him home." I said, "I can't leave my son at home." [And eventually] my father said, "That's your baby. That's your blessing. He's going to be your strength." And you know what? He was." - Taraji says.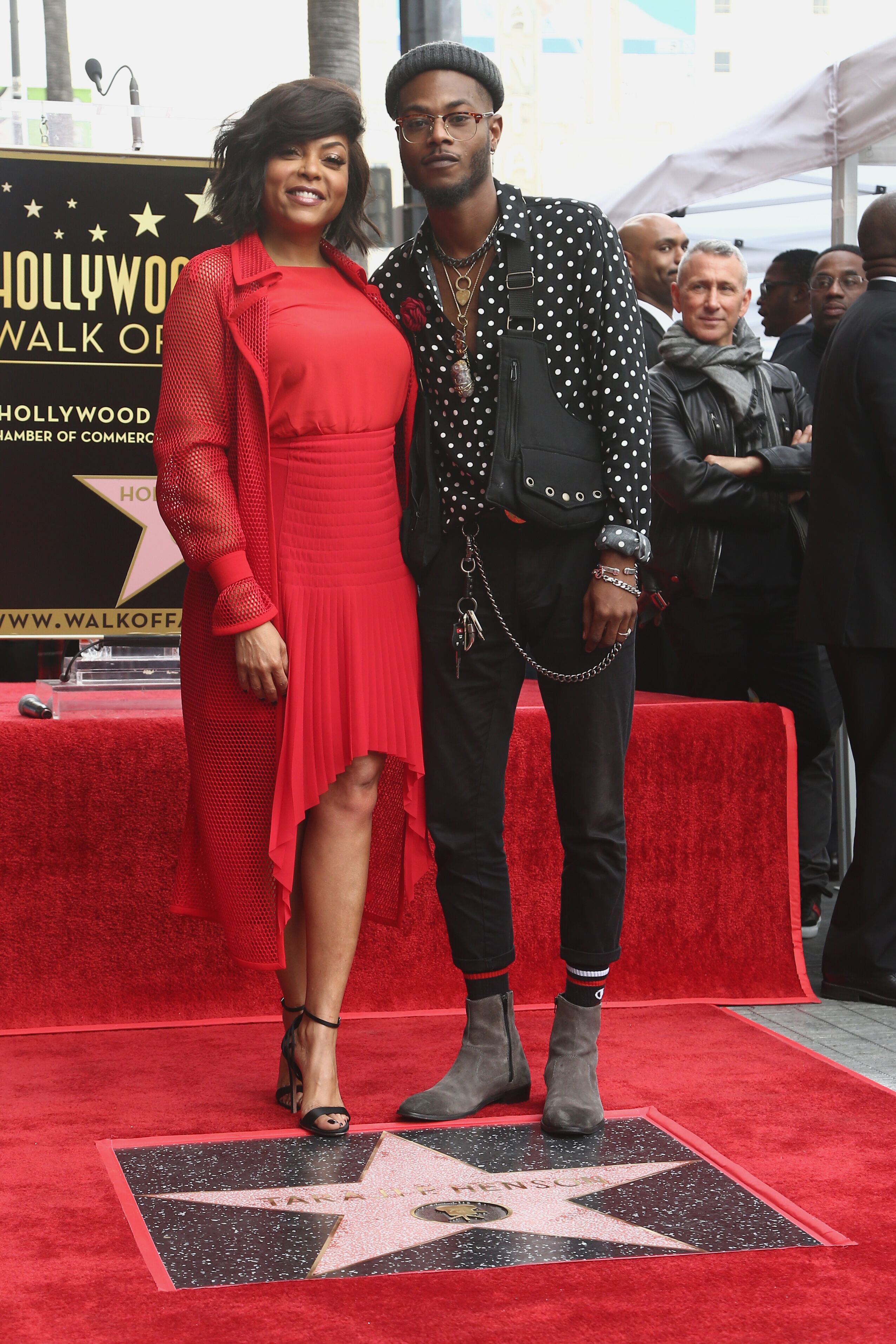 The baby's father, William, was killed in 2003 as a result of a domestic dispute with a married couple. As a result, Henson became a widow with a 9-year-old son. The tragedy should have broken her down, but many years after that, while commenting on that situation in an interview with I Love Old School Music, Taraji showed her inner strength and even her ability to view the situation philosophically.
"Do I mourn for him? Absolutely. I wish my son had his dad. But sometimes things line up and they have to happen and we don't know why.".
However, now, after all the trouble she's gone through, fate seems to be kinder to Henson. Last year she got engaged to successful football cornerback Kelvin Hayden who is 13 years younger than she is! It's already been announced that the couple set a wedding date for April 2020, and the bride's dress is going to be designed by the living legend Vera Wang.
Trai Byers (Andre Lyon)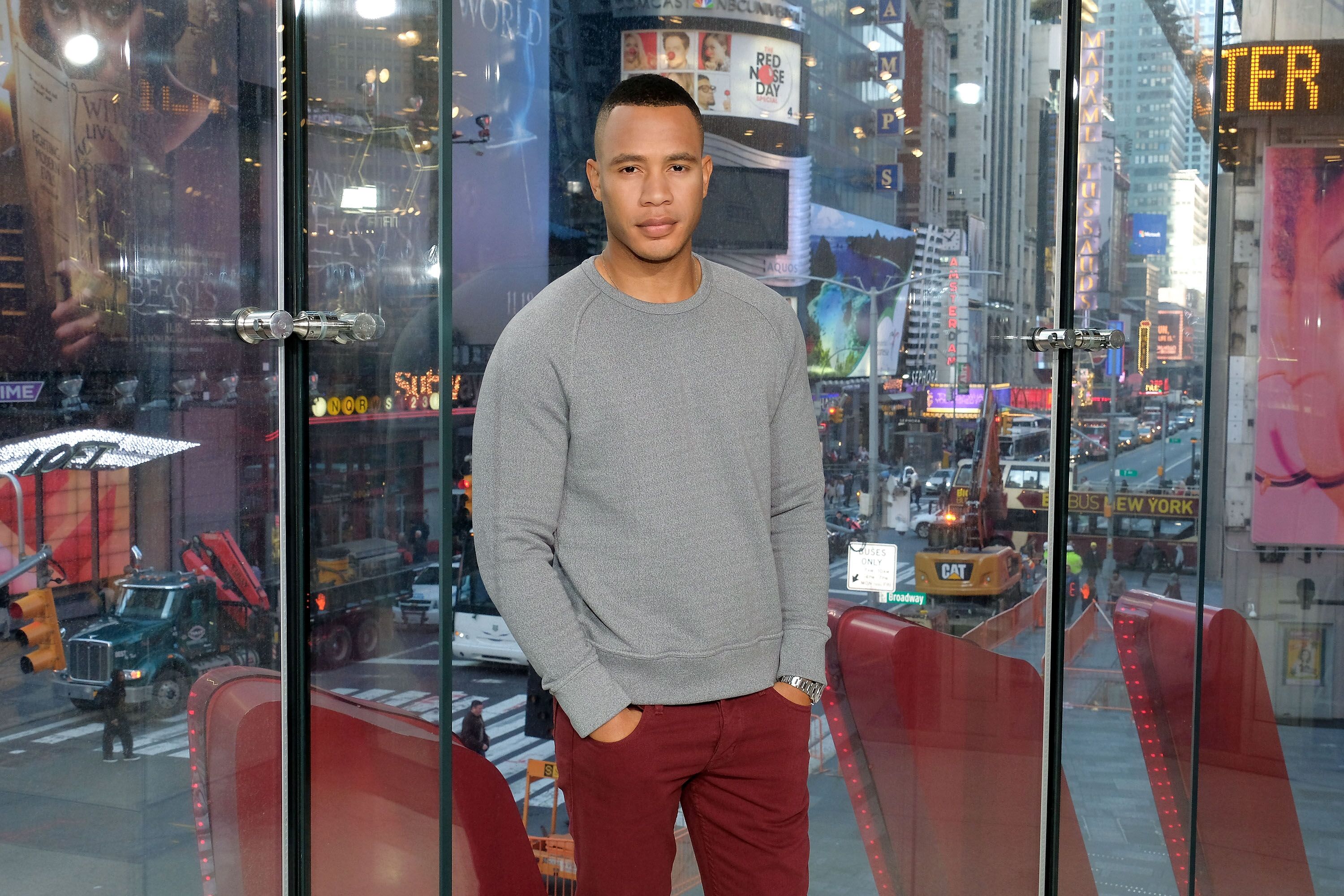 The role in Empire was a breakthrough for Trai, but it was a rather difficult one for him. The character Andre Lyon suffers from a bipolar disorder, and even though many actors and creative people have it and are aware of it, Trai didn't. He had to study the behavior of the people with such disorder to be able to get through all the mood swings that diagnosed people go through.
The role was successful, America loved Byers, but it wasn't just success that he received from the show but also... love. In 2015 Trai started dating his co-star Grace Gealey who played the character Anika. The very same year at the show FABlife they confessed to being engaged. A year after they had a beautiful wedding at Grand Cayman Island.
We wish the newlyweds all the best, and we're incredibly happy that two of our favorite Empire stars are now a couple!
Jussie Smollett (Jamal Lyon)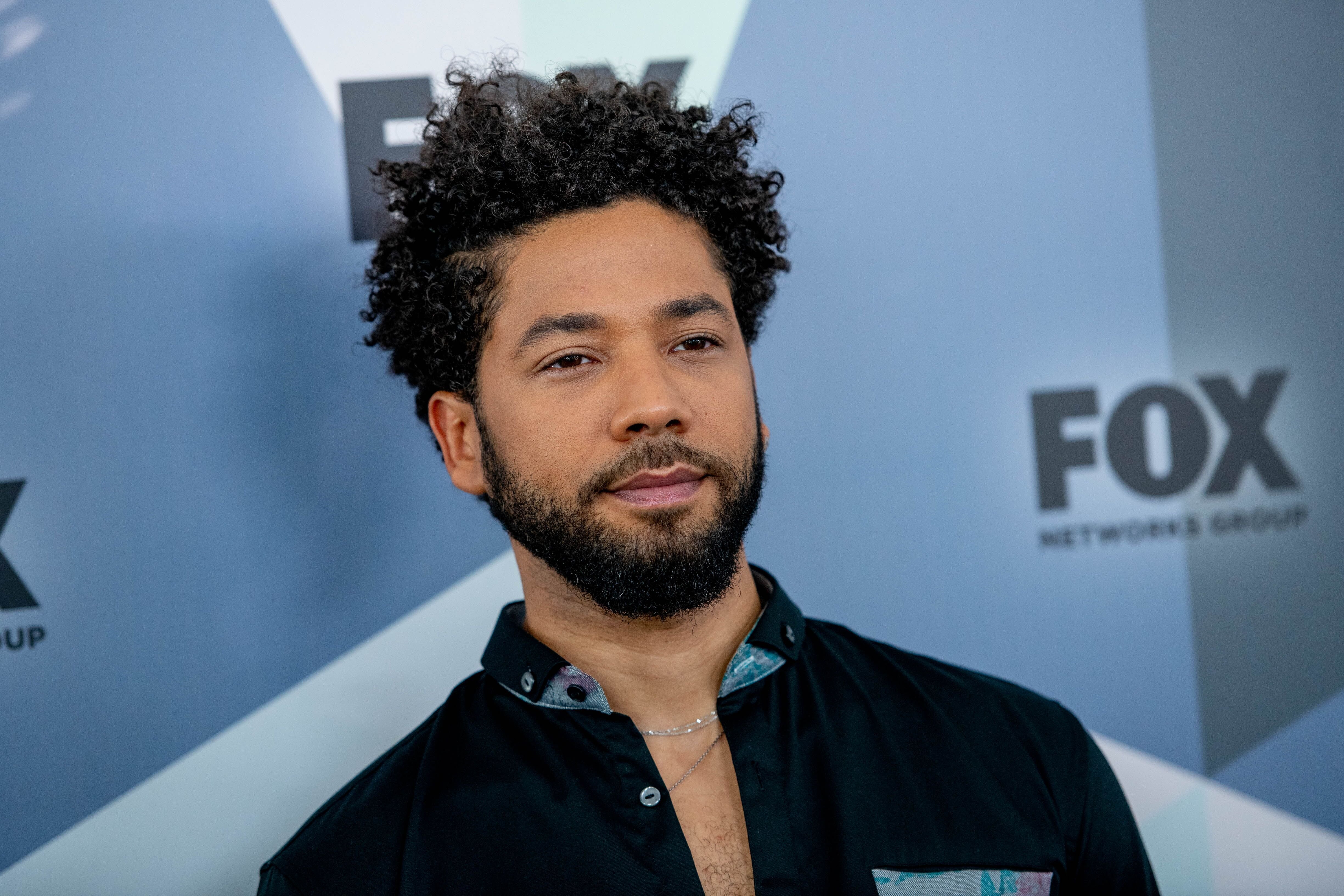 At the beginning of this year, the press blew up about the case of Jussie Smollett who faked an assault. However, the police solved that mystery rather quickly when they found out that staged assault was just Jussie's attempt to get a higher salary on the Empire show. After this incident, the Fox producers decided to take the actor off the list of the show's cast. 
But, we have to admit that Smollett was the perfect fit for the role of Jamal Lyon. The story of his character was inspired by the personal story of the showrunner of Empire, Lee Daniels.
At the age of 19 Jussie Smollett came out to his parents, and in 2015 he openly admitted to being gay on Ellen Degeneres's show. The rumors were that Smollett was dating his former onscreen bf, Rafael de la Fuente. He was also rumored to be in a relationship with former football player Michael Sam. Although Jussie neither confirms nor refutes these rumors, it's said that Smollett has been dating businessman Tawan Davis for 2 years already. 
It's clear that Jussie doesn't like talking about his personal life too much and usually tries to concentrate on his professional achievements. Now, with the end of his role in Empire, Smollett is going to keep doing art, and his plans include staging a Broadway show and directing a movie. We wish Jussie unlimited inspiration! Let's move on!
Terrence Howard (Lucious Lyon)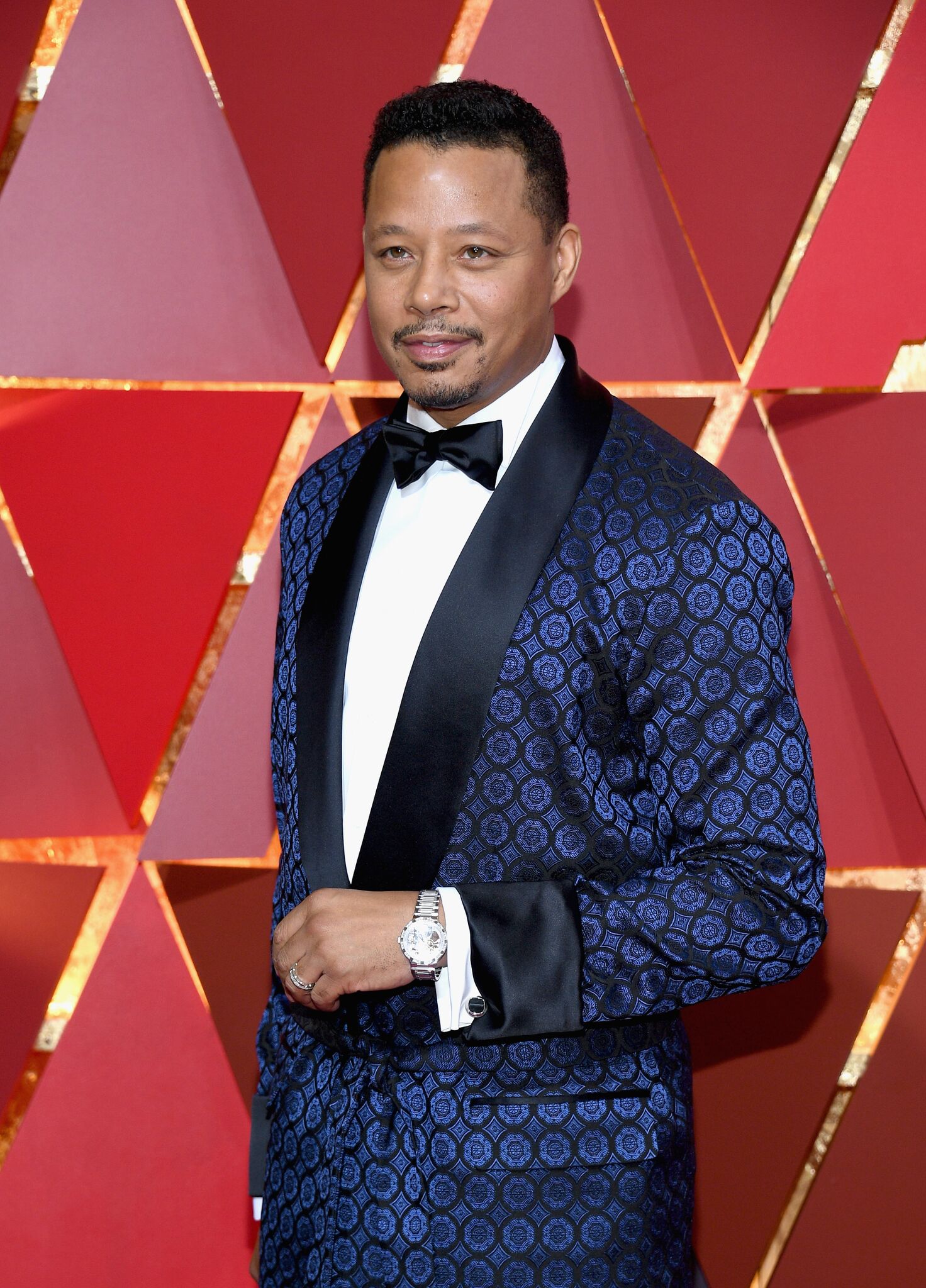 Having started his career in the '90s, Terrence Howard managed to become famous in the middle of the 2000s and even got an Oscar nomination for his role in the movie Hustle & Flow. 
Terrence also portrayed James Rhodes in the first Iron Man and was supposed to come back, but his contract was terminated. Sources report that Terrence was supposed to get $8.5 million, which was double his payment for part 1.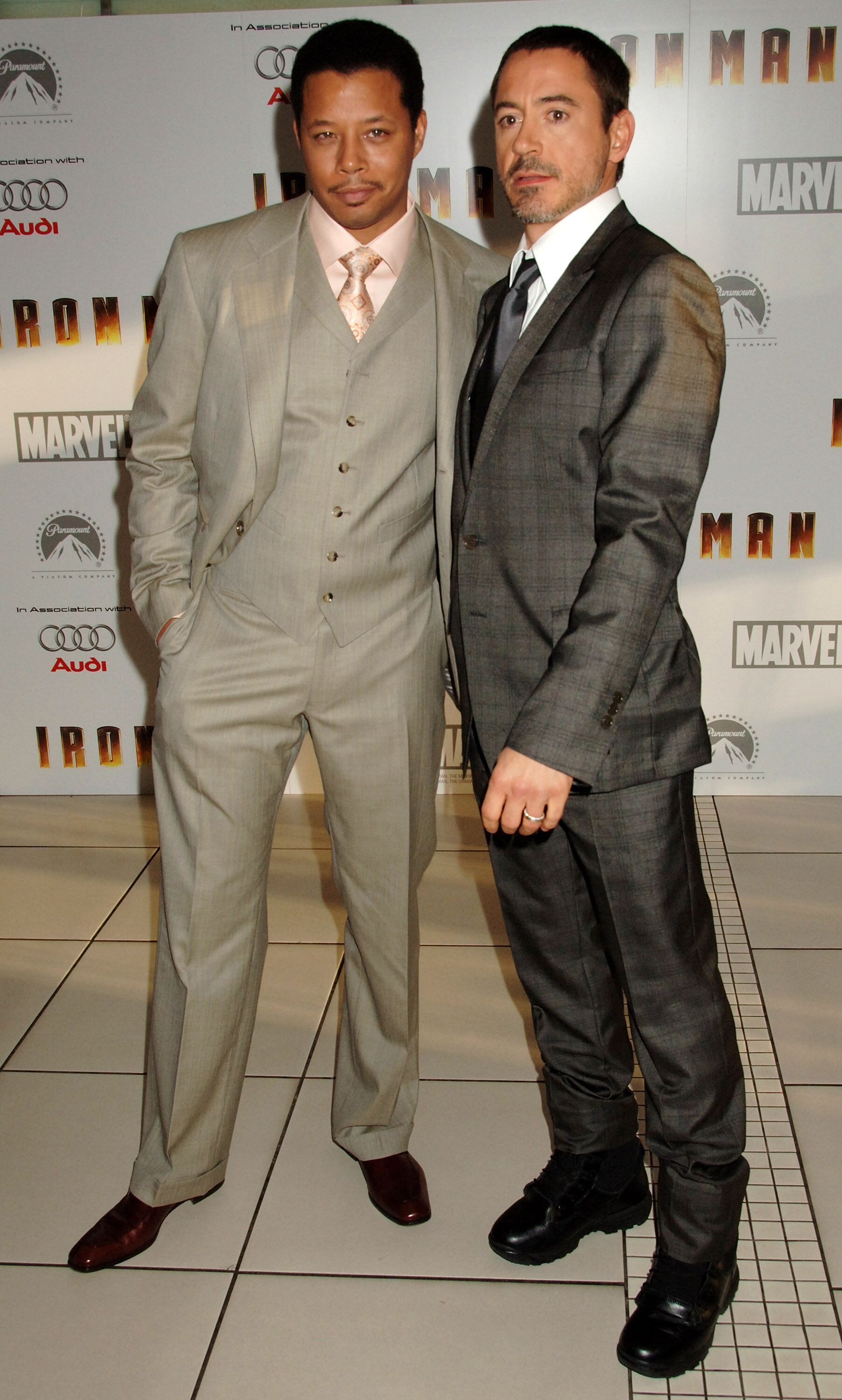 However, Robert Downey Jr. also had his pay increased and after that, the producers called Terrence and said: "look, we will pay you one-eighth of what we contractually had for you because we think the second one will be successful with or without you." Terrence tried to get a hold of Downey Jr. who he thought of as a friend, but he just wouldn't answer the calls. 
"It turns out that the person that I helped become Iron Man, when it was time to re-up for the second one, took the money that was supposed to go to me and pushed me out," Howard said.
However, Terrence was lucky and in 2015 he landed the leading role in the Empire. Howard's personal life is just as tricky and full of intrigue as his professional path. He was married 4 times but only to three women. How'd that happen? Well, let's start from the beginning.
In 1989, Howard married Lori McCommas - American homemaker from New York. The couple welcomed three children, but their life wasn't as smooth as they'd hoped for. In 2009 his relationship problems got published on the website The Smoking Gun. Terrence and Lori started living separately back in 2001. 
According to the police report, once he came to her house after an argument on the phone, forced entry into her home by breaking in doors, and chased her into the backyard where he punched her. In 2002, he pleaded guilty to disturbing the peace. In 2015 Howard confirmed the situation in an interview with the magazine Rolling Stones "she was talking to me real strong, and I lost my mind and slapped her in front of the kids.". However, Terrence and Lori kept in touch and two years later... got married again! But you can't set foot in the same river twice, and in 2007 the couple got divorced. This time, for good. 
In 2010 Terrence got married to a commercial production employee Michelle Ghent. Although, this marriage wasn't very successful either. After only 13 months the couple got a divorce. Ghent left her spouse, asking for $1 million in spousal support. The second spouse, as well as the first one, accused Howard of being physically abusive towards her.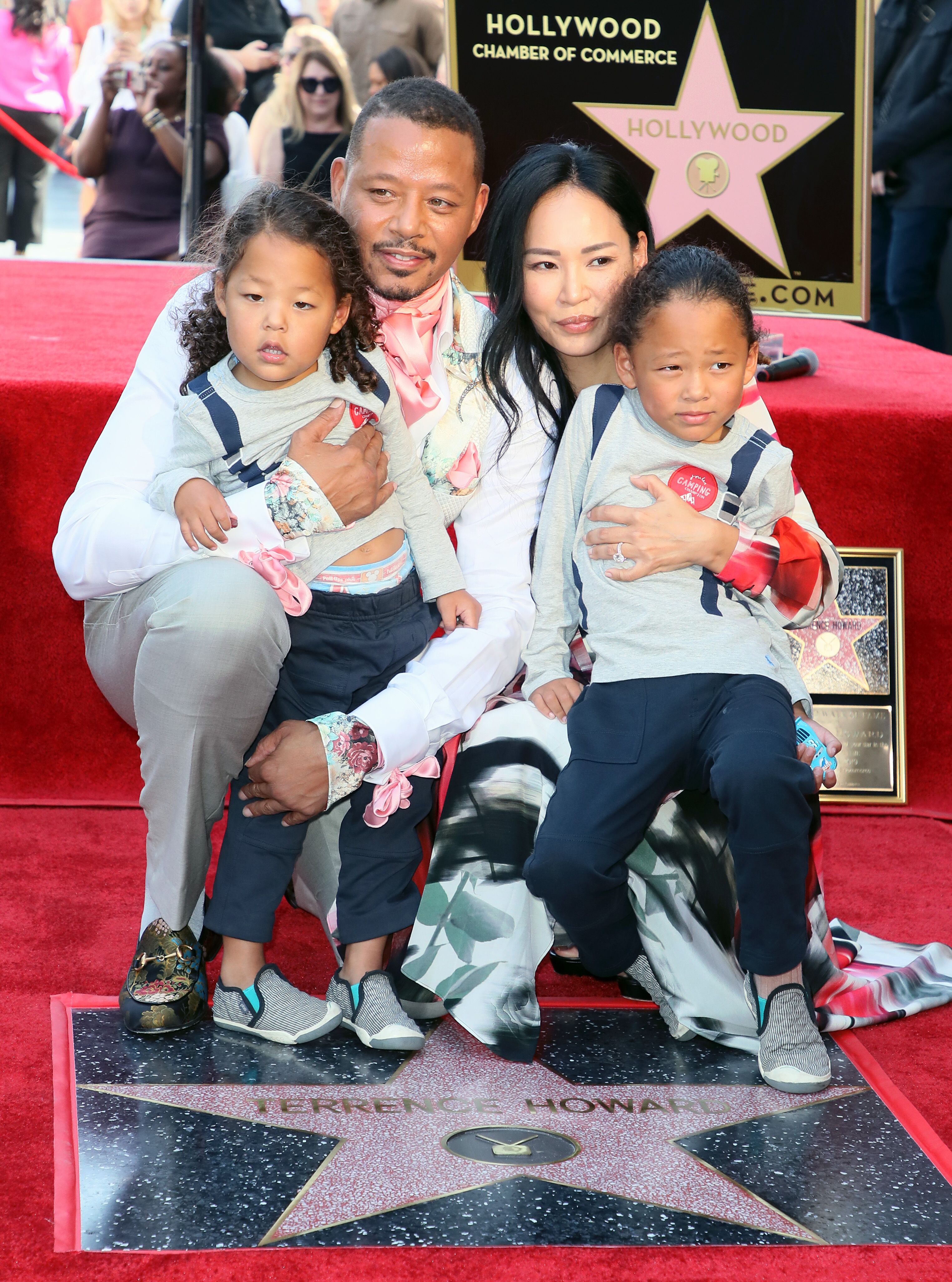 In 2013 the star of Empire got married for the third time with a former model and restaurateur Mira Pak. They met in the middle of the day in one of the LA restaurants. Terrence came up to the table at which Miranda was sitting with some guy and said "I don't know if she's your wife or girlfriend, but she's absolutely stunning." Three weeks later they got married. The couple welcomed two children together, but this marriage couldn't handle the star's temper either.
"We have an amazing connection. But, I mean, he's not perfect. Doesn't do the dishes. Doesn't cook. Doesn't lift a finger. I probably leave him 30 times a month," Mira said, "He's so selfish. But, you know, he didn't have much of a childhood."
They got a divorce in 2015 and a year later... got engaged again! Can you believe it? The habit of marrying the same woman twice makes Terrence similar to his character Lucious who reunited with Cookie in the finale of season 4… We don't know if anything good will come out of this "second shot". but we'll definitely keep you informed!