29 Famous Couples Who Split in 2019
2019 wasn't the best year for every Hollywood relationship, and some had to learn what love means the hard way. Having a relationship in the public eye is hard enough, and experiencing a broken heart as millions watch is unimaginable.
From Miley and Liam to Amazon power-couple Mackenzie and Jeff Bezos, it felt like celebrity breakups were everywhere. We saw a few of them coming, but others left us stunned. Read on to see which celebrity couples decided to call it quits.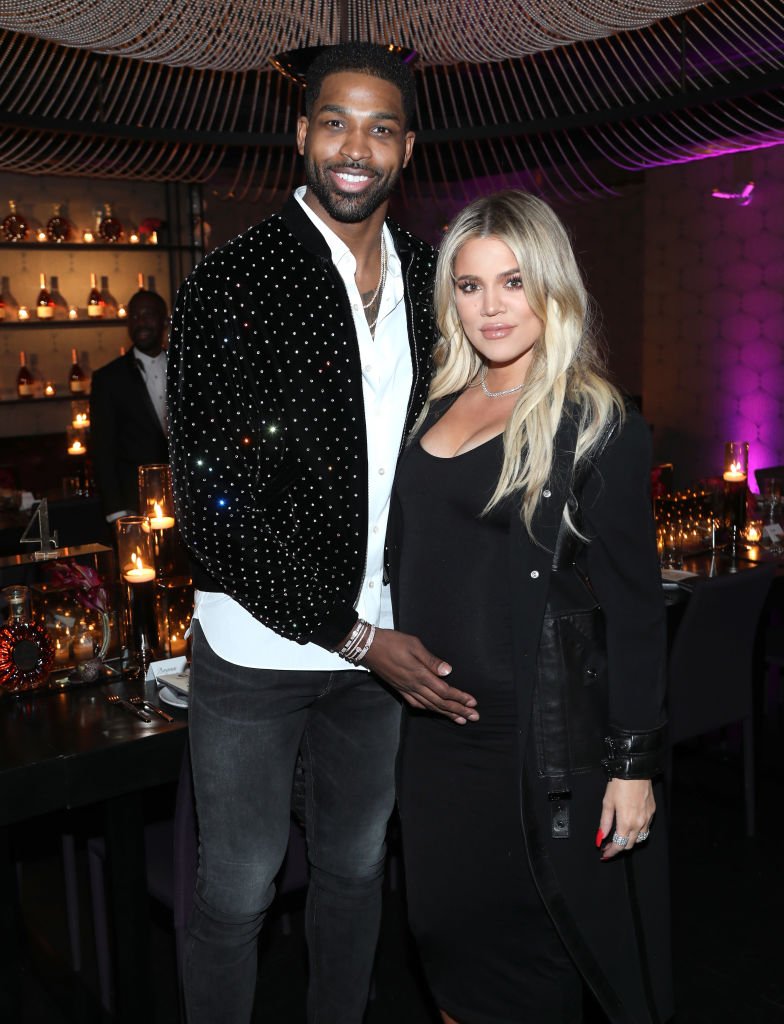 ---
1. ROSIE O'DONNELL AND ELIZABETH ROONEY
Less than a year after getting engaged, Rosie O'Donnell and her fiance, police officer Elizabeth Rooney, ended their relationship. The news came after observations of the host not mentioning her significant other for some time, while the police officer deleted her post from October 2018 about their engagement - and all photos with the actress.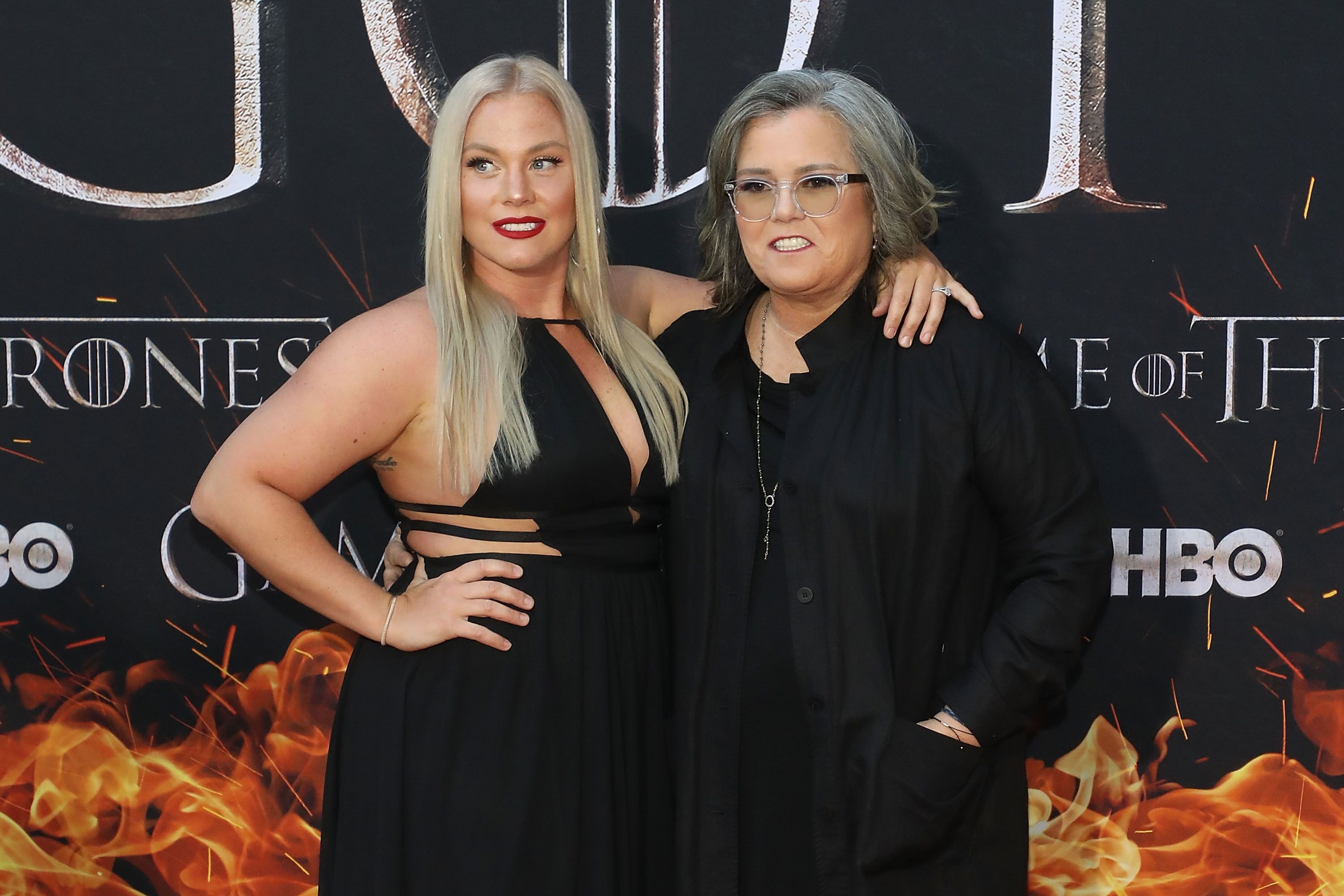 It seemed like smooth sailing for the couple who was excited about their wedding preparations and talked about having children. When asked about having more children, the star said: "Well, I think I'm done, but you never know with me. There could be a phone call like what happened with Dakota, and you know, here we go. So I don't know."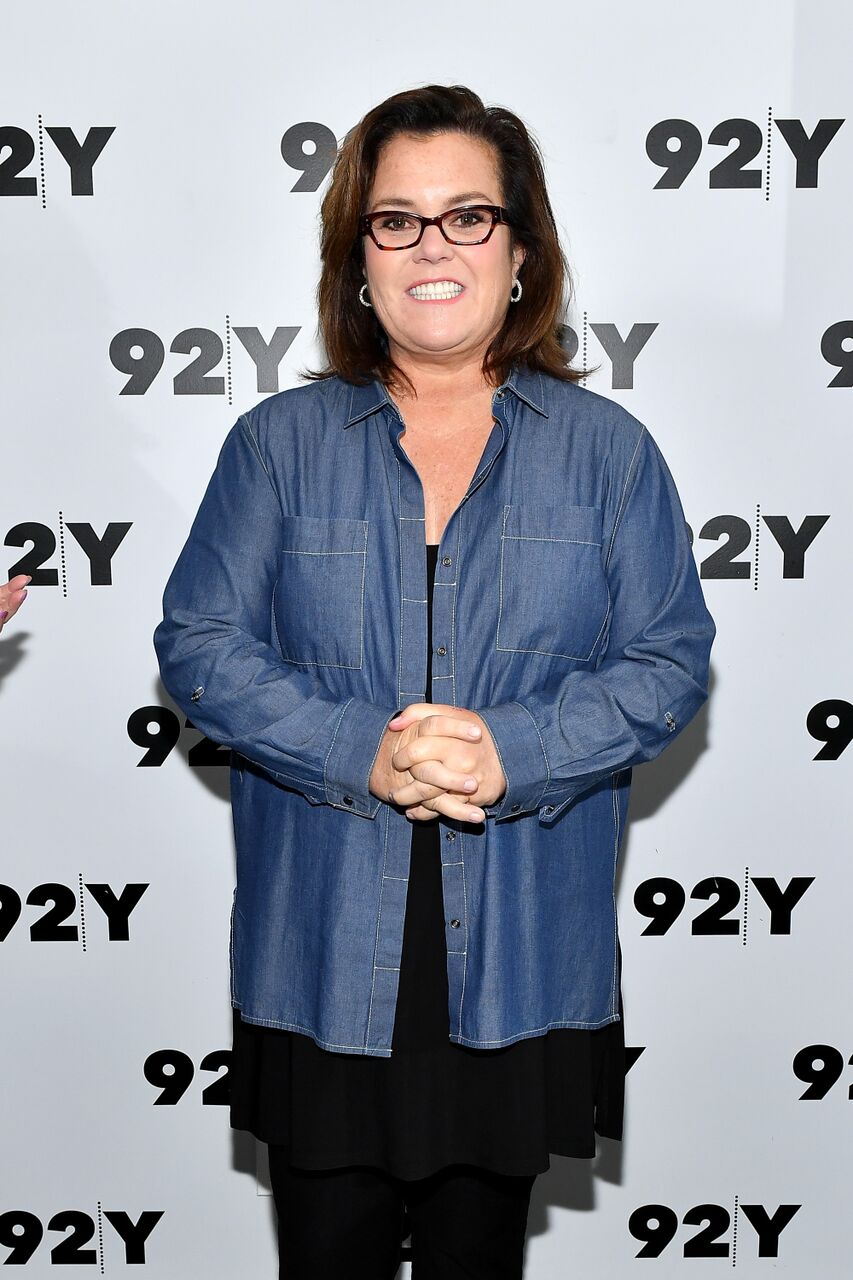 ---
2. MEG RYAN AND JOHN MELLENCAMP
On October 30, Meg Ryan and John Mellencamp called off their engagement, hitting their third break up since they began dating in 2010. The news came almost a year after their proposal. A source close to the couple said that the "You've Got Mail" actress will forever have a special place in his heart.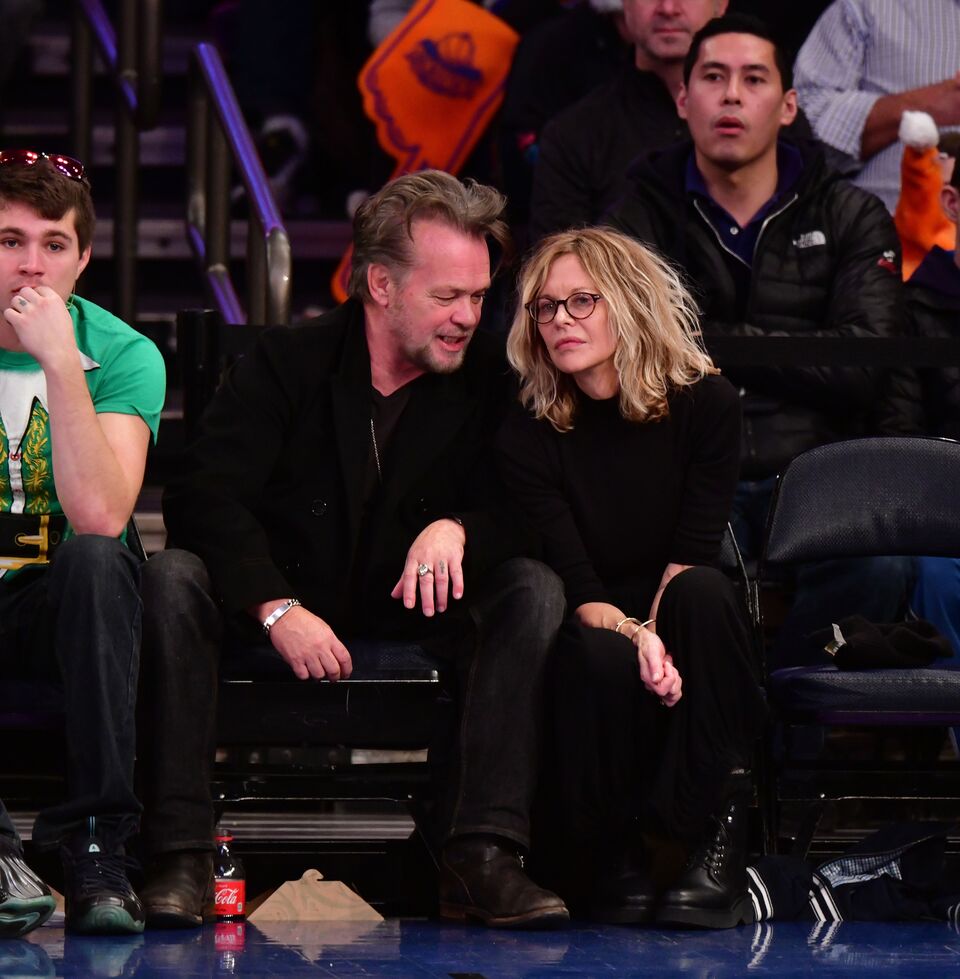 ---
3. THE PLAYFUL HEARTED: JIM CARREY AND GINGER GONZAGA
It's been less than a year since Jim Carrey and Ginger Gonzaga began dating, but the two have decided to call it quits. Their first public debut came on the Golden Globes red carpet, and again at the Showtime Golden Globes Nominees Celebration. The former couple worked together on the show "Kidding," where they played love interests, and again on "I'm Dying Up Here."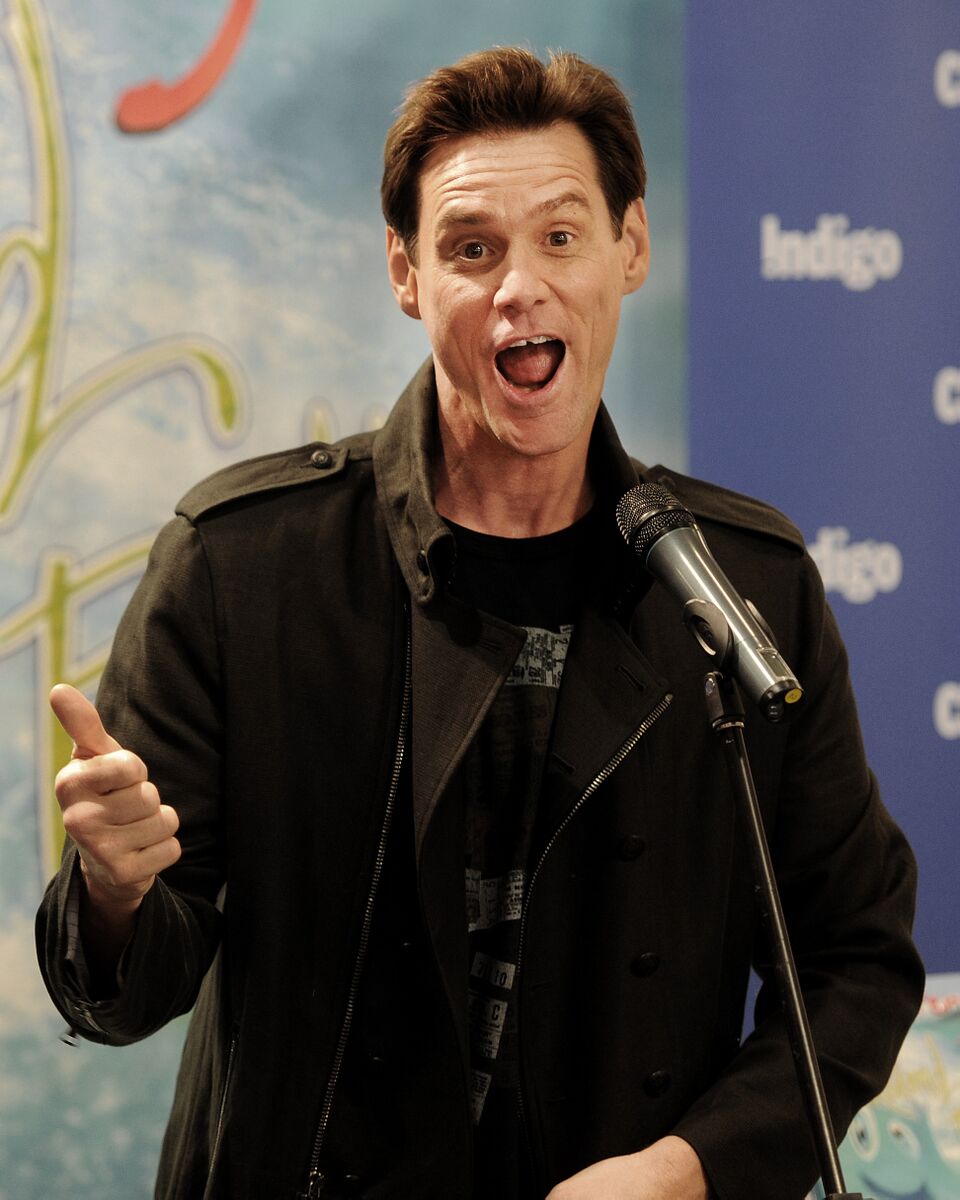 ---
4. TOO BIG TO SUCCEED? SARAH PALIN AND TODD PALIN
After more than 30 years of marriage, Sarah Palin and Todd Palin decided to part ways. Documents revealed that the former Governor's husband filed for a divorce in court due to "incompatibility of temperament between the parties such that they find it impossible to live together as husband and wife."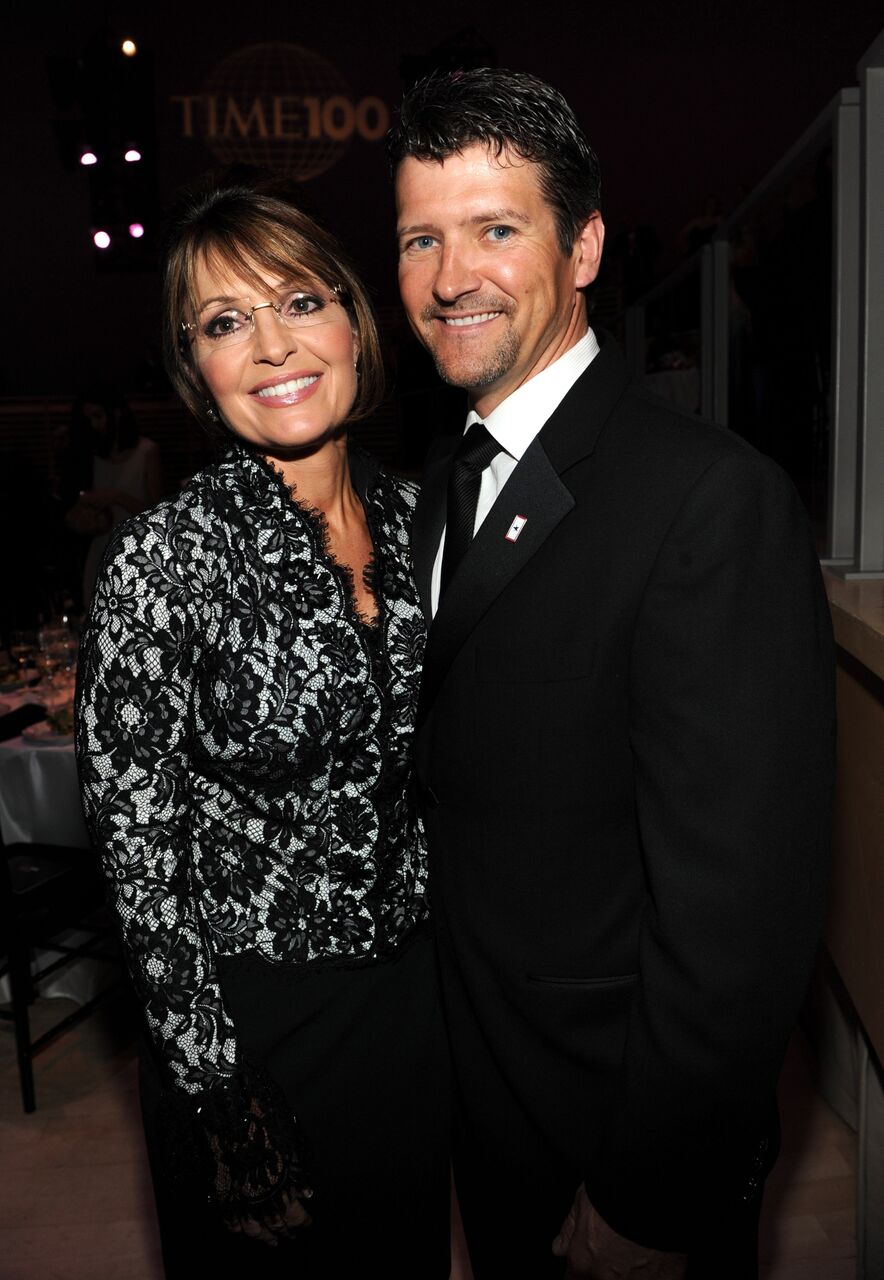 The former husband and wife agreed to have joint legal custody for their 11-year-old son, Trig. They also share Track, 30, Bristol, 28, Willow, 25, and Piper, 18.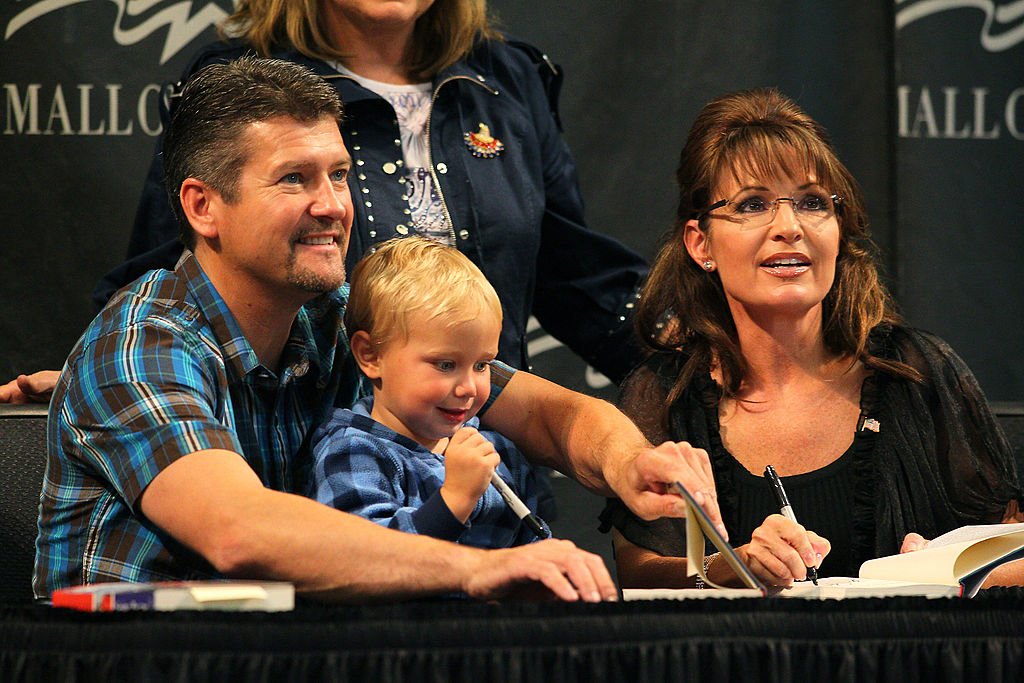 ---
5. SAY IT AIN'T SO! MILEY CYRUS AND LIAM HEMSWORTH
On August 10, Miley Cyrus and Liam Hemsworth broke the news about their separation, after less than a year of marriage. The singer's representative told People: "Liam and Miley have agreed to separate at this time. Ever-evolving, changing partners and individuals they have decided this is what's best while they both focus on themselves and careers."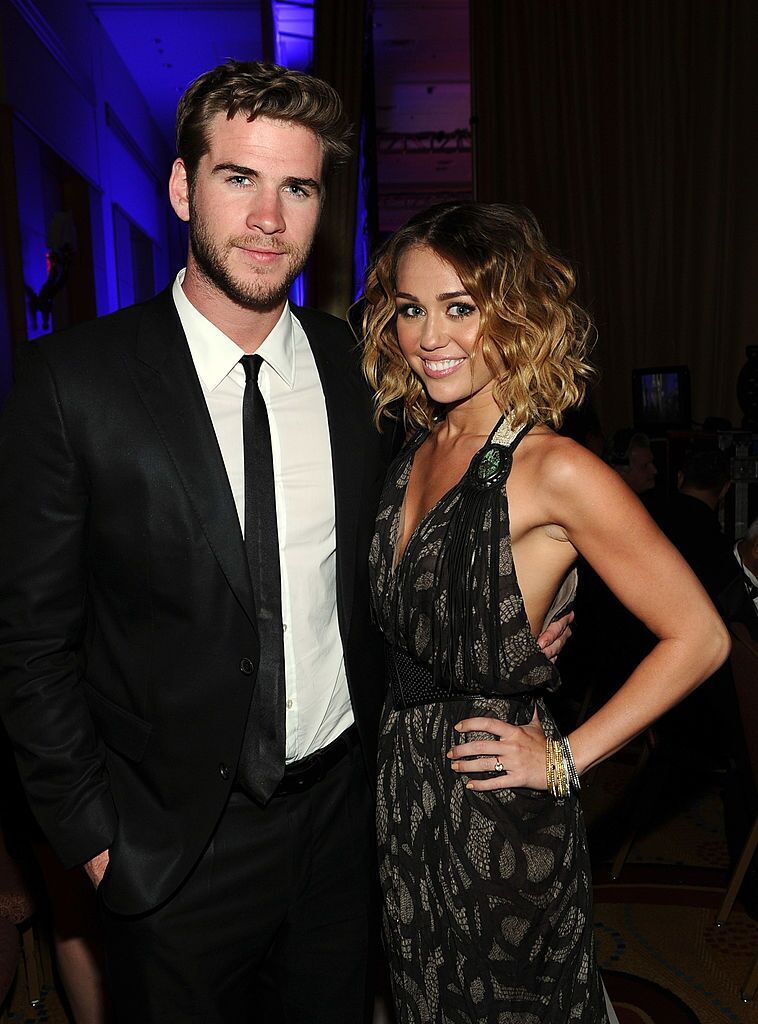 ---
6. 4,380 DAYS OF SUMMER: CHRISTINA HENDRICKS AND GEOFFREY REND 
For more than ten years, "Mad Men's" Christina Hendricks and Geoffrey Arend graced the red carpets, so their split was heartbreaking for fans. The pair married in New York in October 2009 and were all-smiles. This October, Hendricks posted on Instagram that she and Rend ended their relationship after 12 years together. 
"We joined our two amazing families, had countless laughs, made wonderful friends, and were blessed with incredible opportunities. Today, we take our next step together, but on separate paths. We will always be grateful for the love we've shared and will always work together to raise our two beautiful dogs."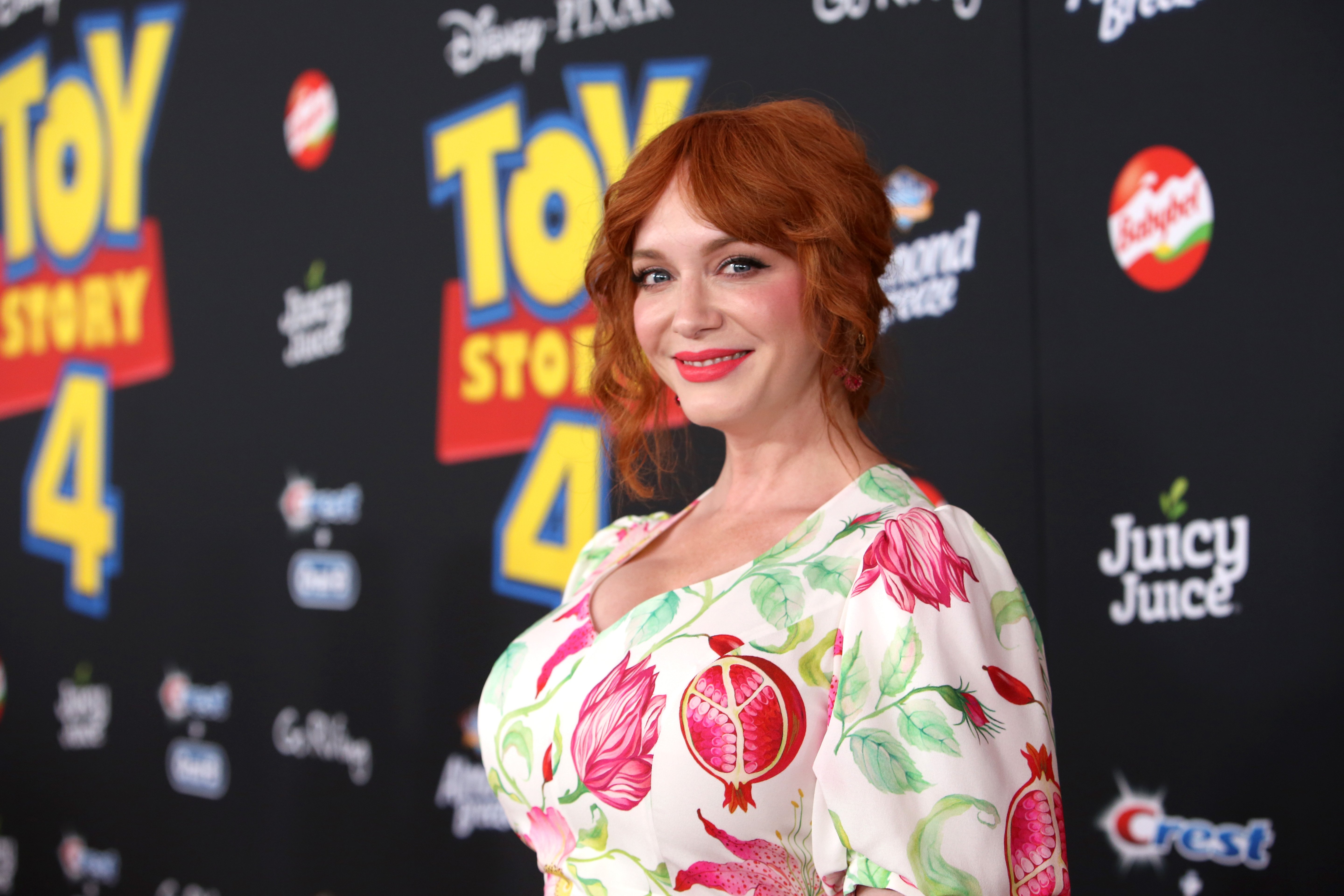 ---
7. NO CLAWS: NIECY NASH AND JAY TUCKER
Niecy Nash and Jay Tucker revealed their divorce after eight years of marriage and a "gorgeous ride" in a heartfelt statement: "We believe in the beauty of truth. Always have. Our truth is that in this season of our lives, we are better friends than partners in marriage..."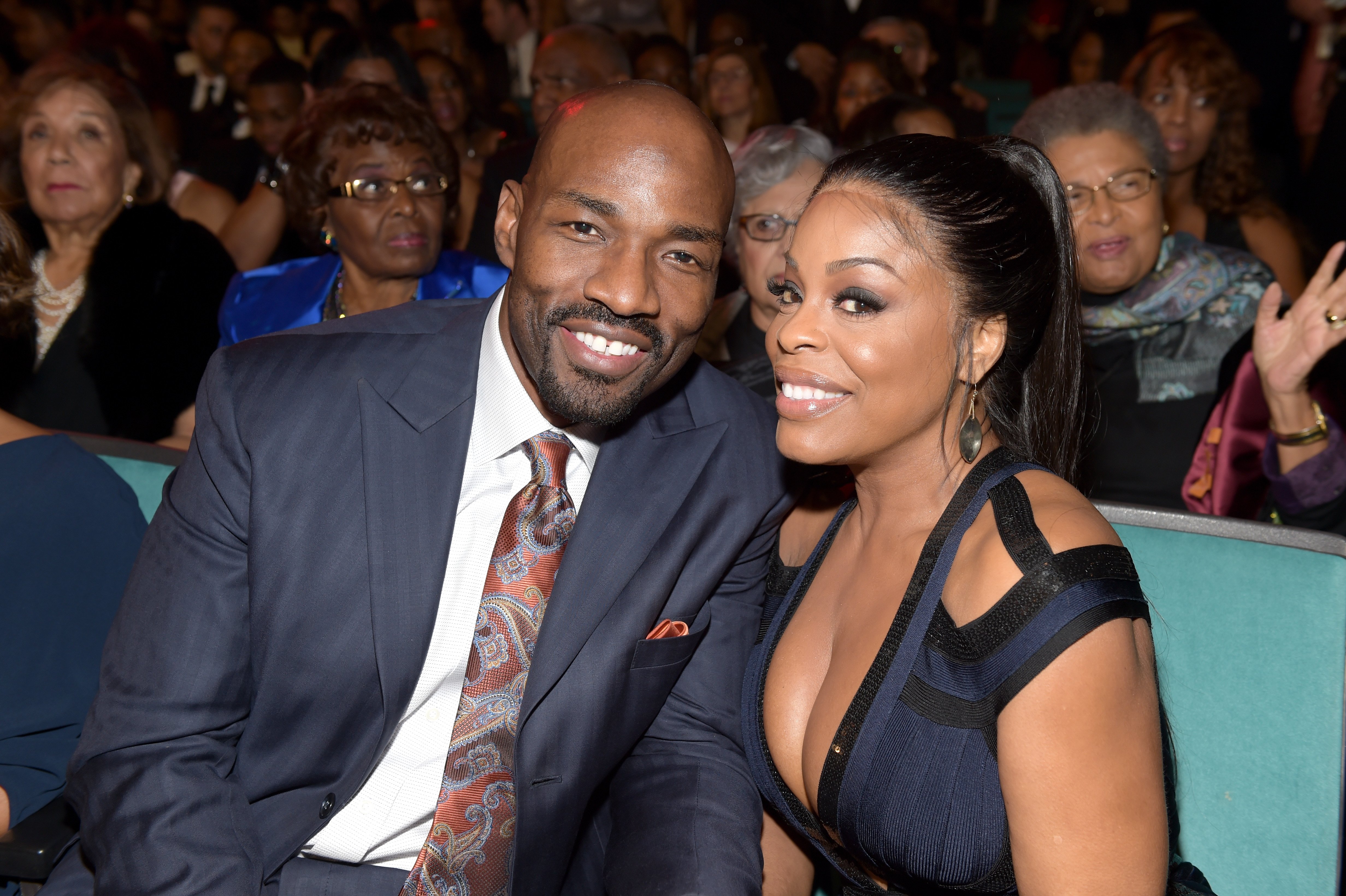 They continued to explain, "Our union was such a gorgeous ride. And as we go our separate ways now, we feel fortunate for the love we share — present tense." Nash told "Entertainment Tonight" that she and Tucker, who wed in May 2011 in Malibu, California, don't harbor bad blood towards each other.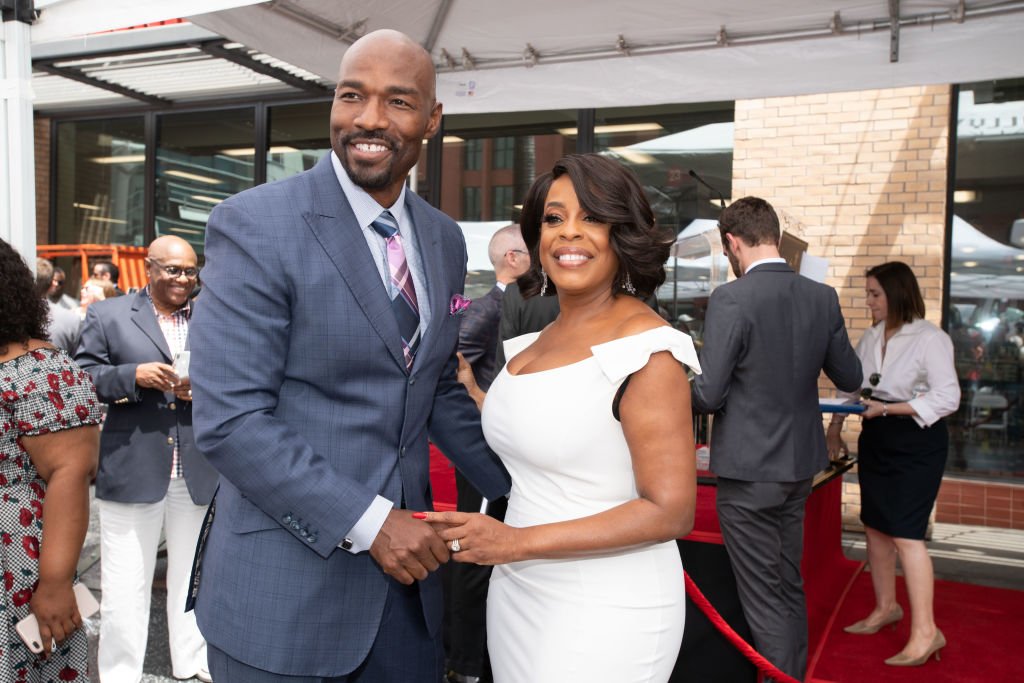 ---
8. EDUCATION OF A LIFETIME: SOLANGE AND ALAN FERGUSON 
Knowles called Ferguson "a phenomenal man who changed every existence of my life." She also announced that they were ending their relationship wanted to "protect the sacredness of my personal truth and to live in it fully."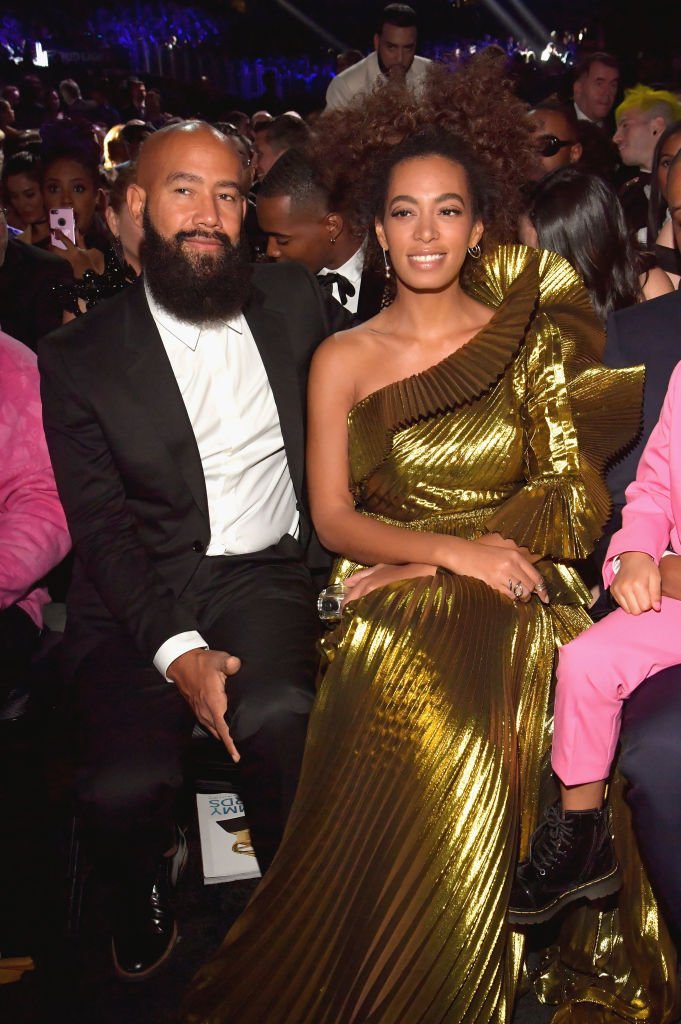 Knowles and Ferguson tied the knot in November 2014 in New Orleans, Louisiana. They went on to co-direct Knowles' music videos for "Don't Touch My Hair" and "Cranes in the Sky."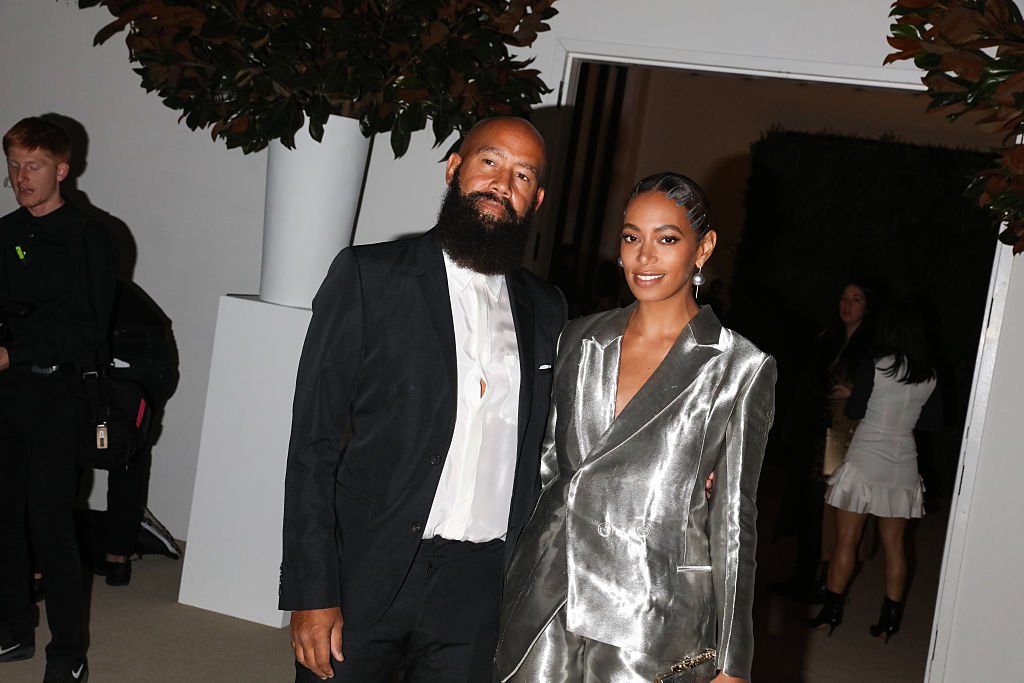 ---
9. THE ULTRA-PRIVATE KATIE HOLMES AND JAMIE FOXX 
Katie Holmes and Jamie Foxx opted to keep their relationship private and away from social media; hence, it wasn't a surprise that their breakup was just as quiet. Foxx was spotted with other girls at Delilah and Highlight Room, and a nightclub called Bootsy Bellows.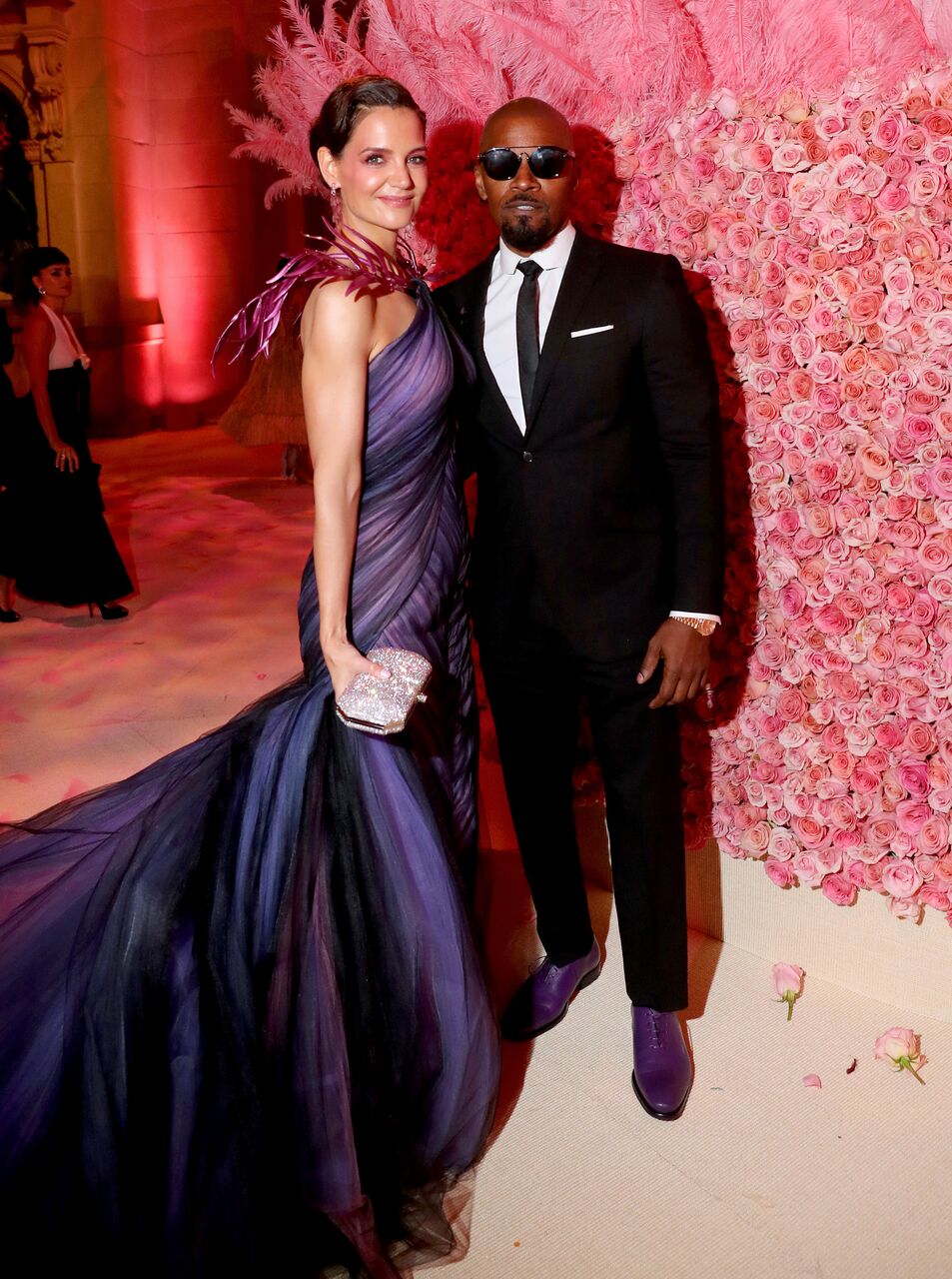 ---
10. SOME WOULD SAY IT WAS EXPECTED: BRADLEY COOPER AND IRINA SHAYK 
Only a few months after the massive success of the film "A Star Is Born," Bradley Cooper and his wife Irina Shayk went their separate ways. Several insiders said that the couple had been "on the verge of splitting for months."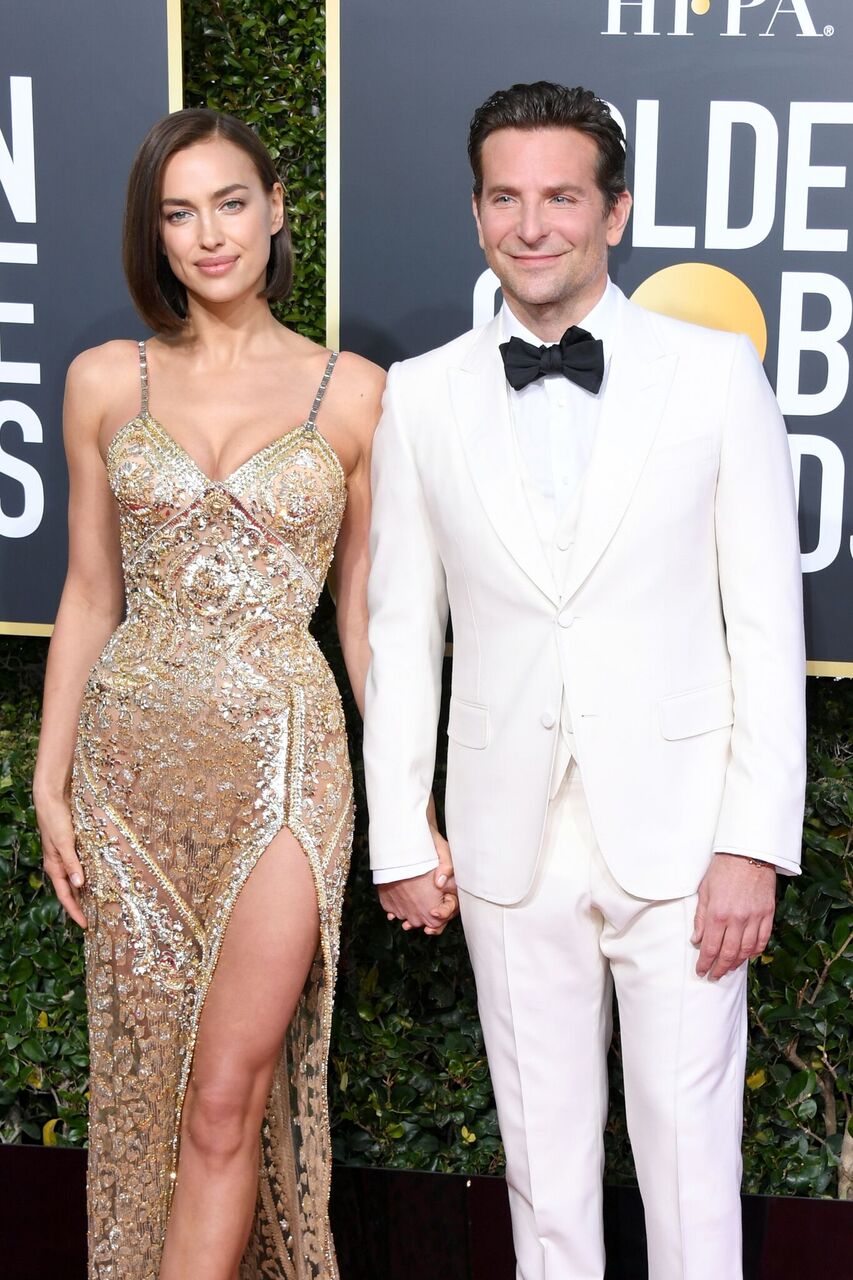 Meanwhile, many fans speculated that Cooper's strong on-screen chemistry with his co-star Lady Gaga was the reason. The former couple has a two-year-old daughter named Lea, who was the reason the pair tried to work through their differences.
---
11. CURIOUSER AND CURIOUSER: LADY GAGA AND CHRISTIAN CARINO
Earlier this year, Lady Gaga and her then-fiance Christian Carino called off their engagement after two years of dating. The singer and actress broke her silence during her "Jazz & Piano" concert in Las Vegas this past summer.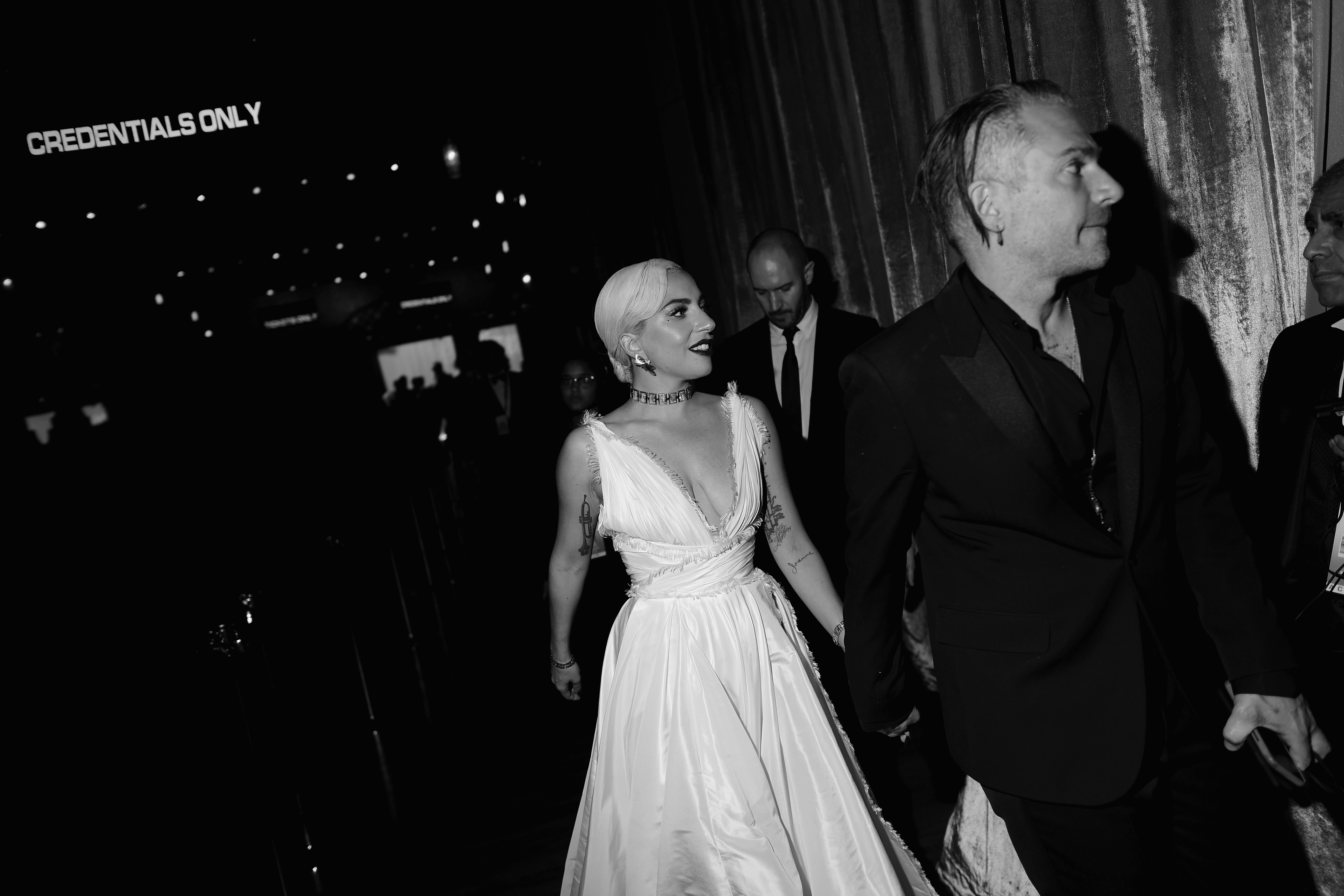 "Last time I sang this song, I had a ring on my finger, so it'll be different this time," Lady Gaga said to the audience before performing "Someone to Watch Over Me," according to Us Weekly and E News.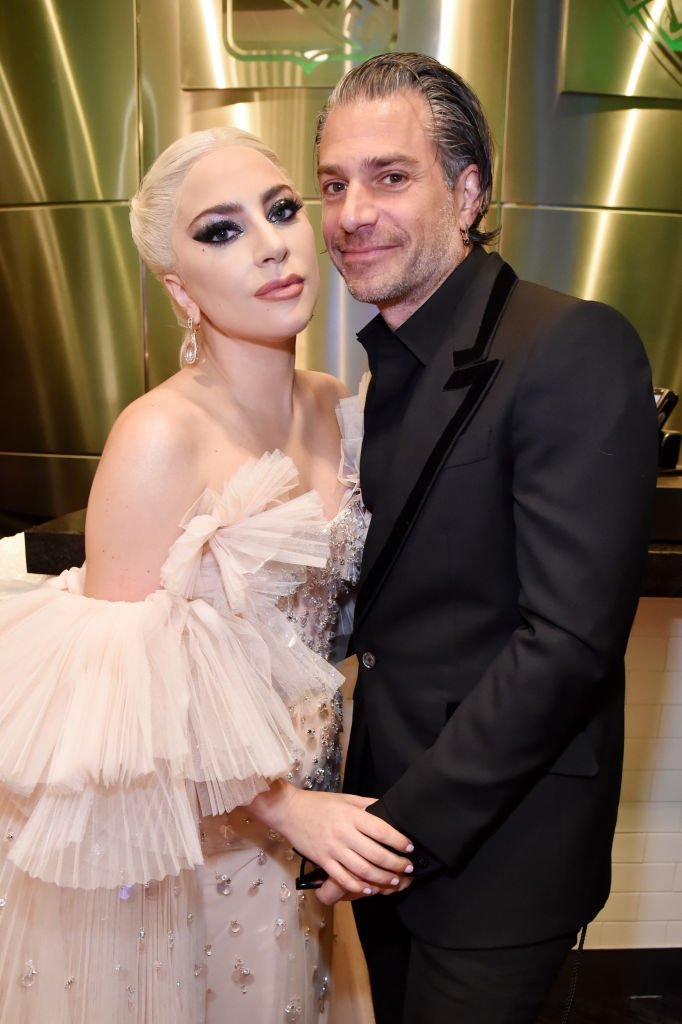 ---
12. THEY REALLY SHOOK ME, NOW: BEN AFFLECK AND LINDSAY SHOOKUS
Ben Affleck and Lindsay Shookus have been on and off for a while, but the two have officially split. A source told Closer Weekly: "After having a lengthy discussion about where their relationship was going they both agreed that it was unrealistic to take things to the next level because of family commitments and living arrangements."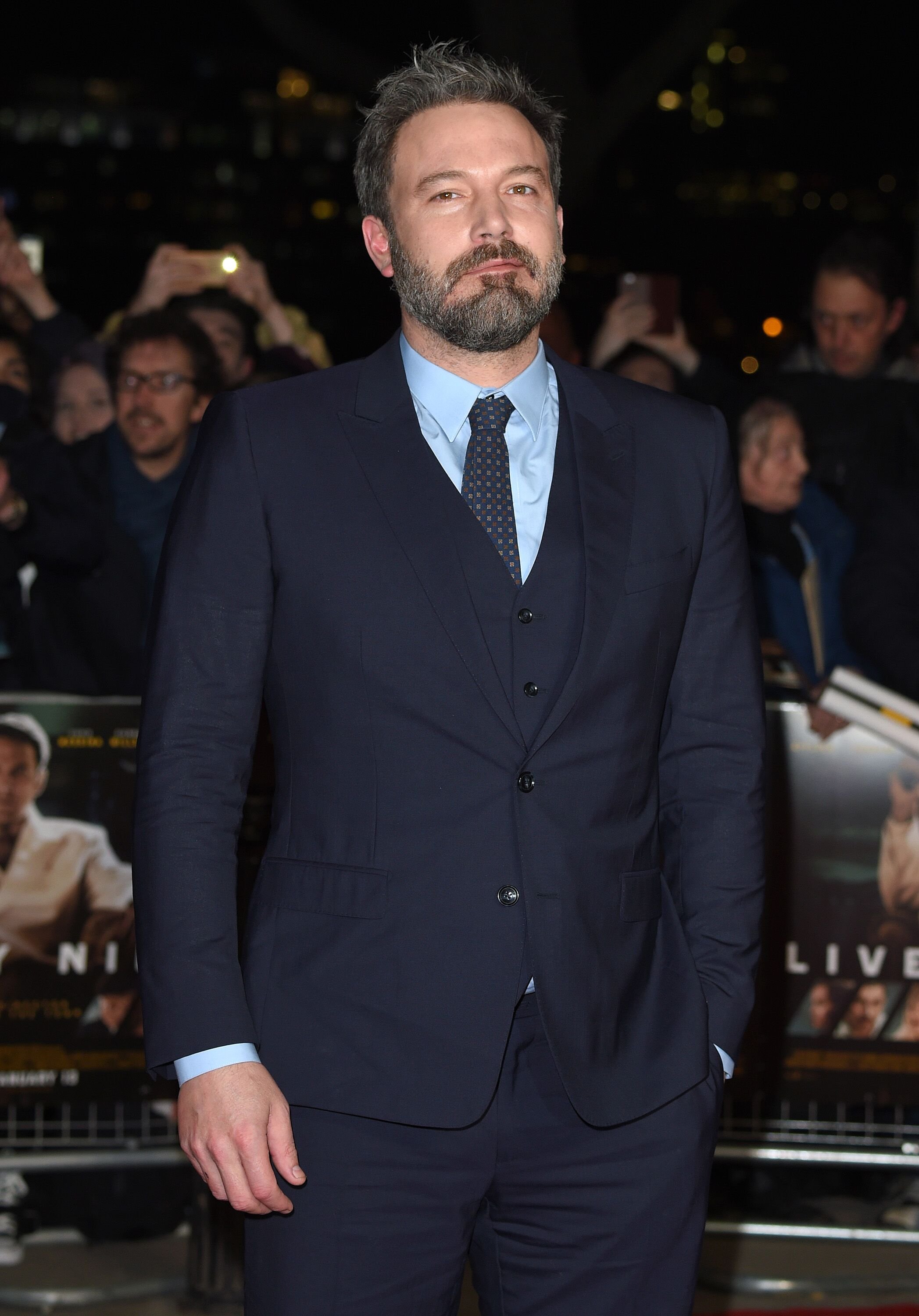 ---
13. WATER UNDER THE BRIDGE: ADELE AND SIMON KONECKI
It was a private goodbye when Adele and Simon Konecki decided to separate. Her team confirmed the news in April, with no word from the couple. Their statement read: "They are committed to raising their son together lovingly. As always they ask for privacy. There will be no further comment."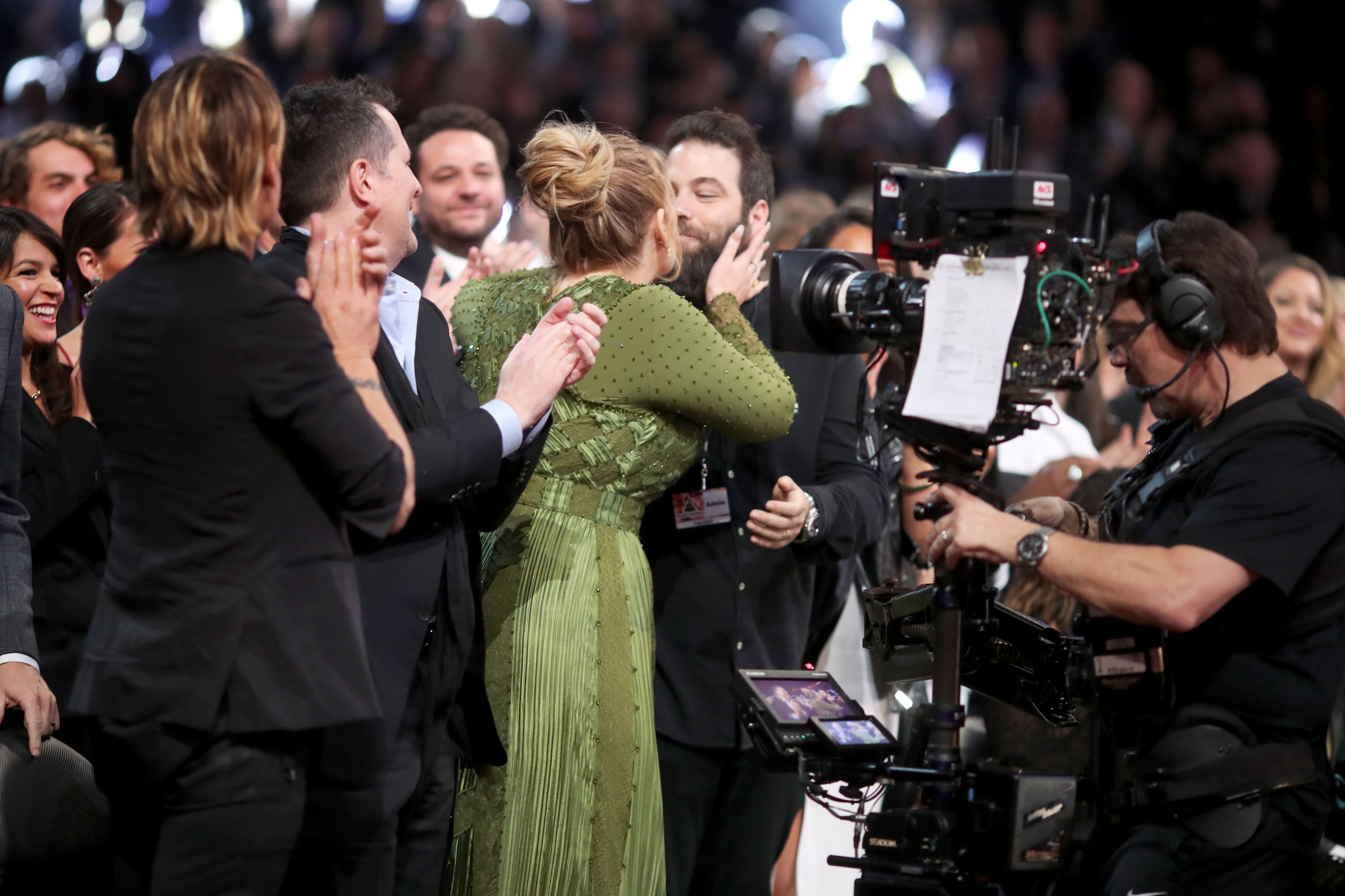 ---
14. NOT SO FAST: EMMA ROBERTS AND EVAN PETERS
After almost seven years and several breakups, Emma Roberts and Evan Peters called off their engagement in March. A source said that it was mutual, and the two were still friends.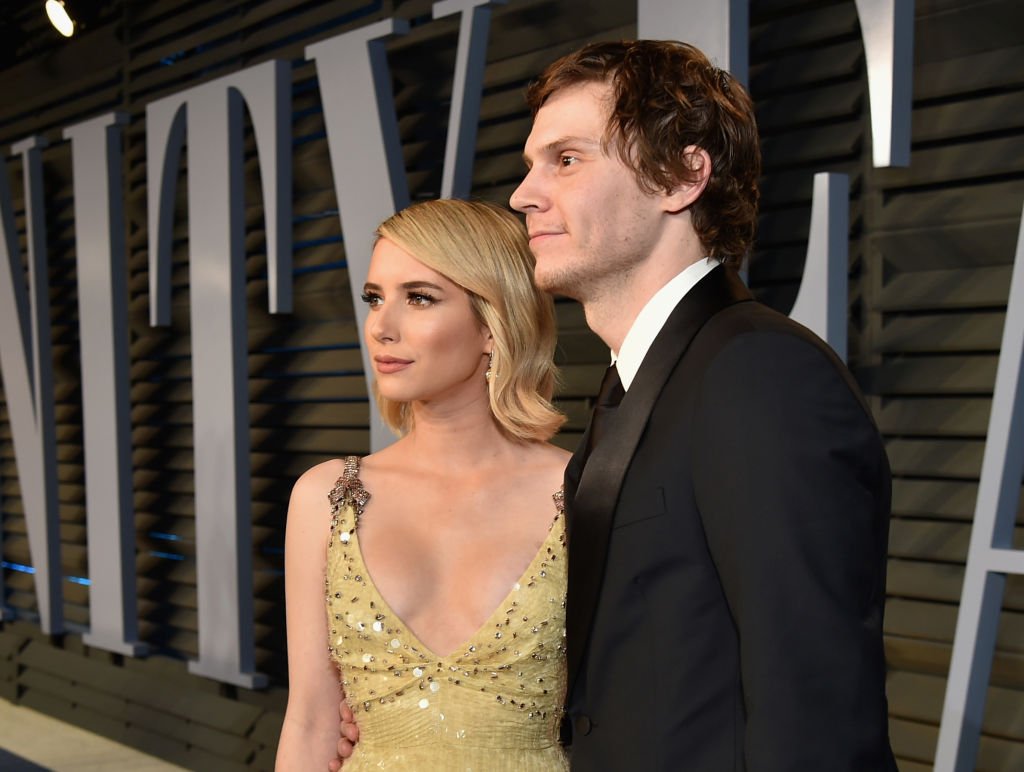 ---
15. IT PROBABLY WON'T LAST: BIG SEAN AND JHENE AIKO
The couple broke up before Big Sean's reunion with his ex Ariana Grande, who shared on her own breakup anthem Thank U, Next that "he wasn't a match." A source close to Sean and Jhene said, "I wouldn't say it was amicable, but now they are civil towards each other."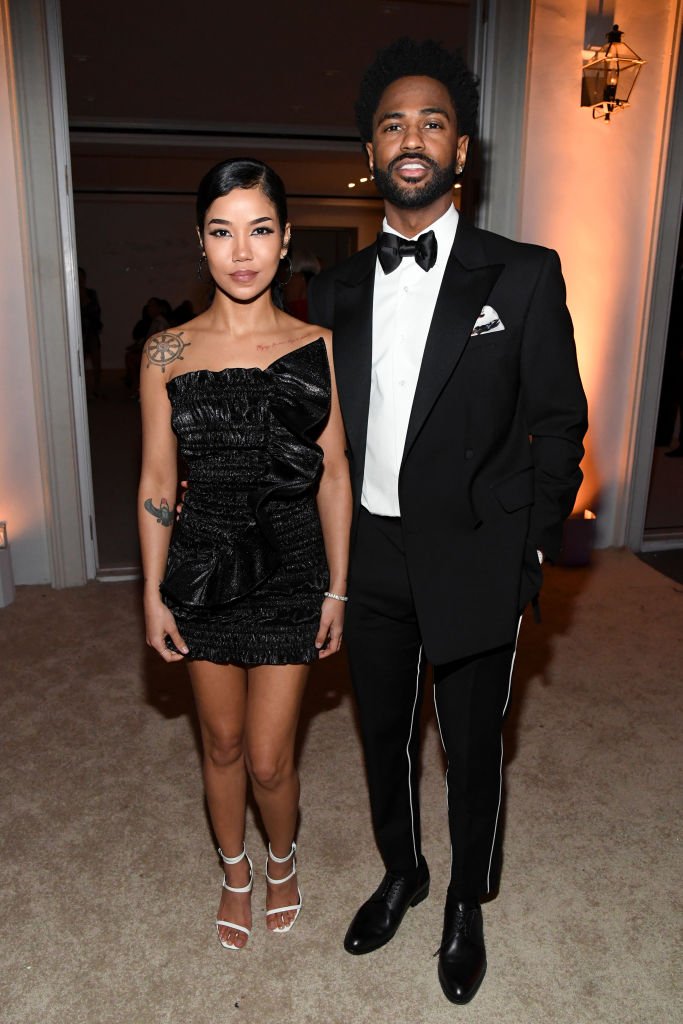 ---
16. IT'S NOT A COMPETITION: NICOLAS CAGE AND ERIKA KOIKE
One of the shortest Hollywood marriages belongs to Nicolas Cage and Erika Koike, who parted ways in March. The actor filed for an annulment after secretly wedding the beauty mogul, adding that he was intoxicated at the time of the ceremony.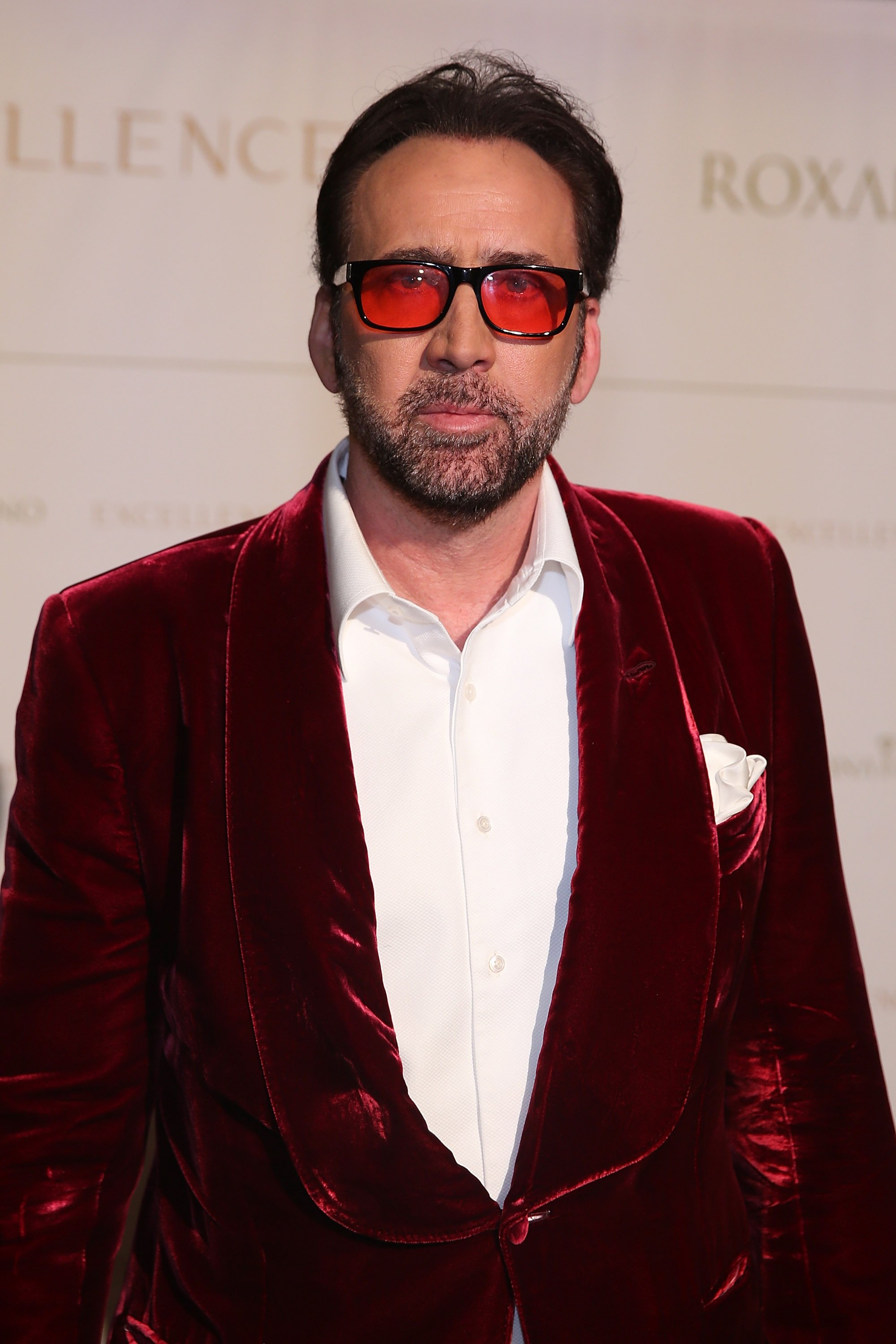 ---
17. SUPER!: BRIE LARSON AND ALEX GREENWALD
 Brie Larson and her fiance Alex Greenwald ended their almost three-year engagement at the beginning of the year. A source told People: "They have taken a step back from their engagement for the time being, but they remain close."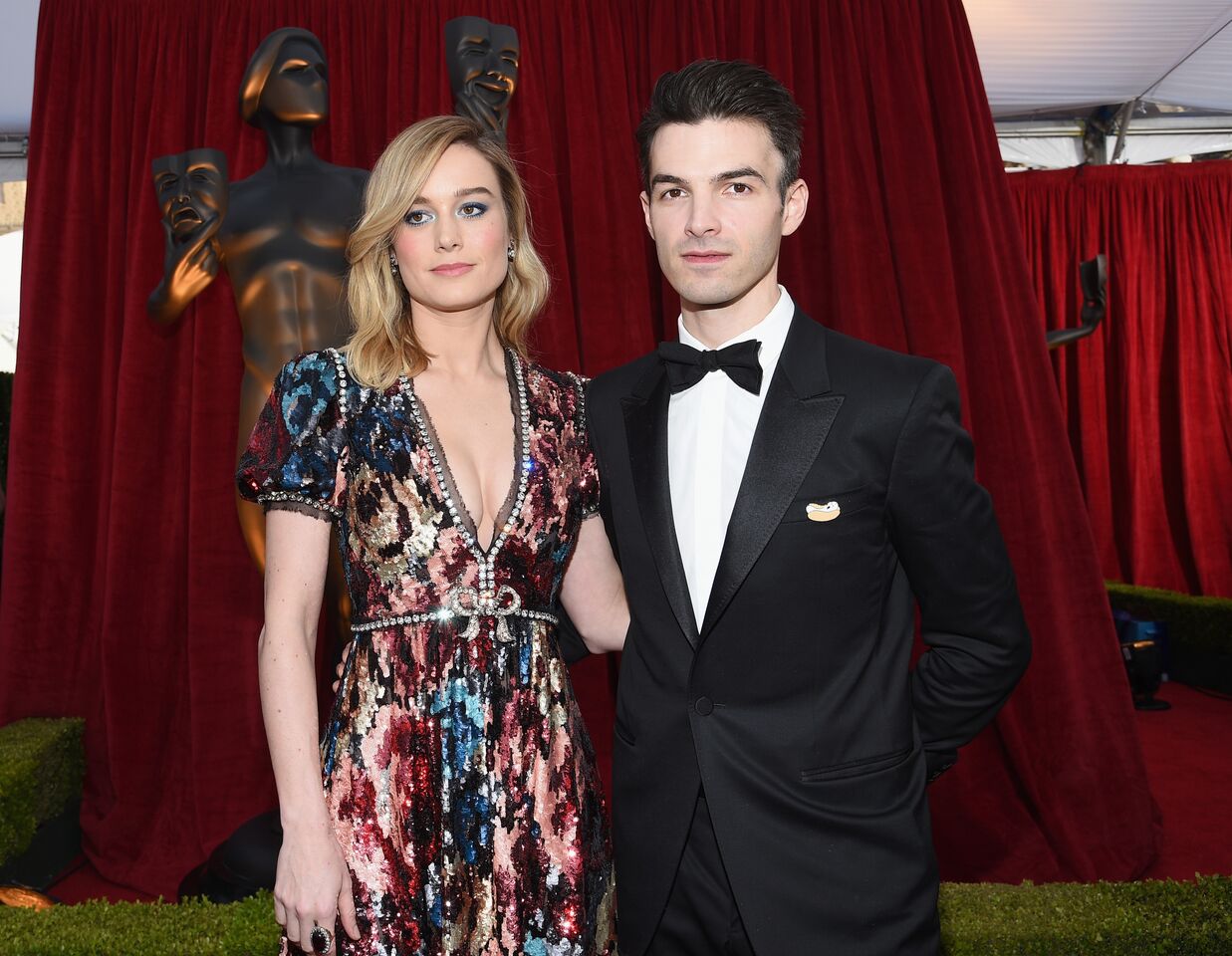 ---
18: DOES IT FEEL YELLOW?: CHRIS MARTIN AND DAKOTA JOHNSON
Chris Martin and Dakota Johnson went separate ways after nearly two years of dating. Their split came as a surprise, given that engagement rumors were circulating. A loving father and young at heart, Martin wants more children. It wasn't aligning with the rise of Johnson's career.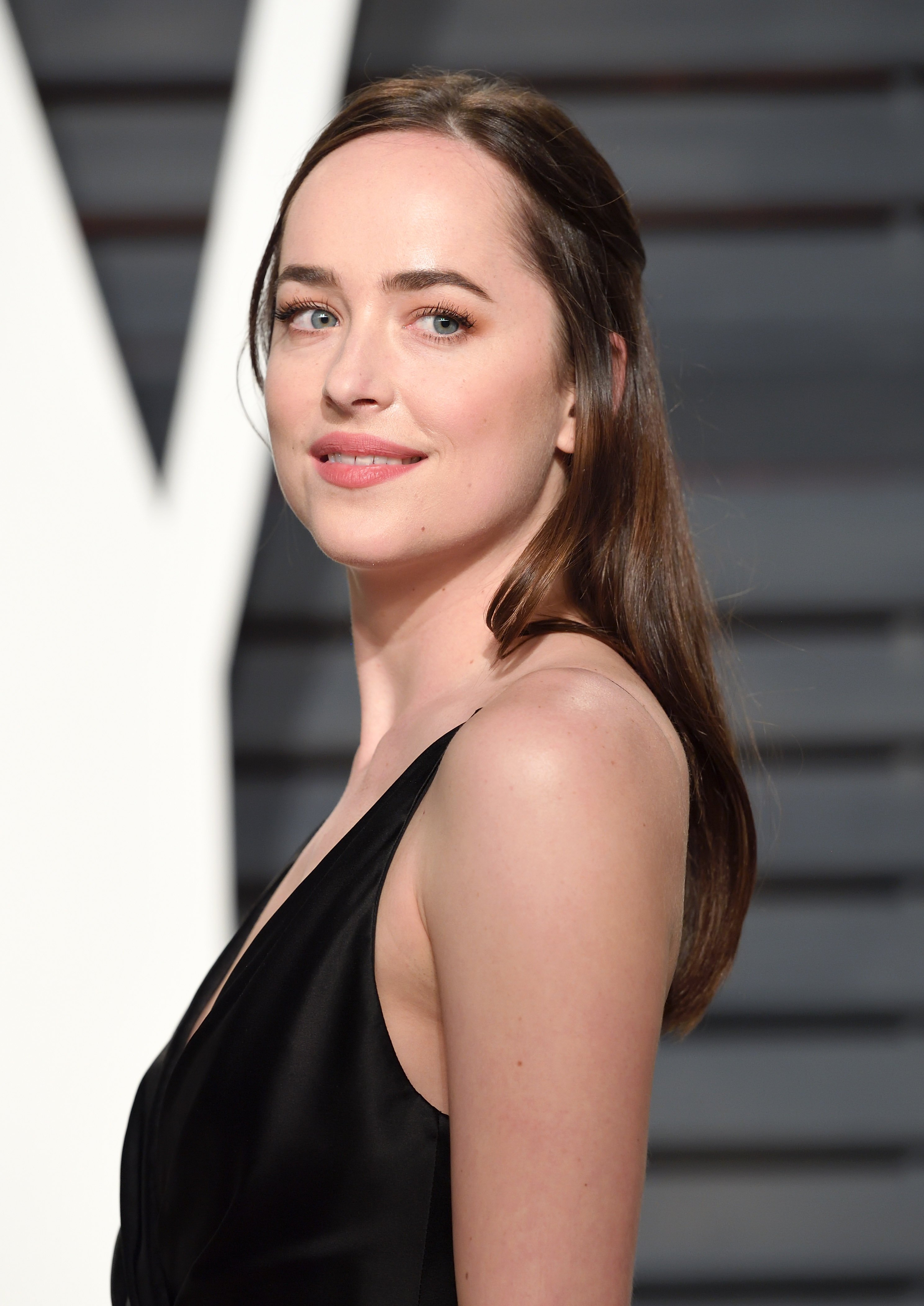 "It got to the point, last month, where a light seemed to flick on in both their heads and they realized they were pulling in completely opposite directions - so they decided to call it a day," the source said.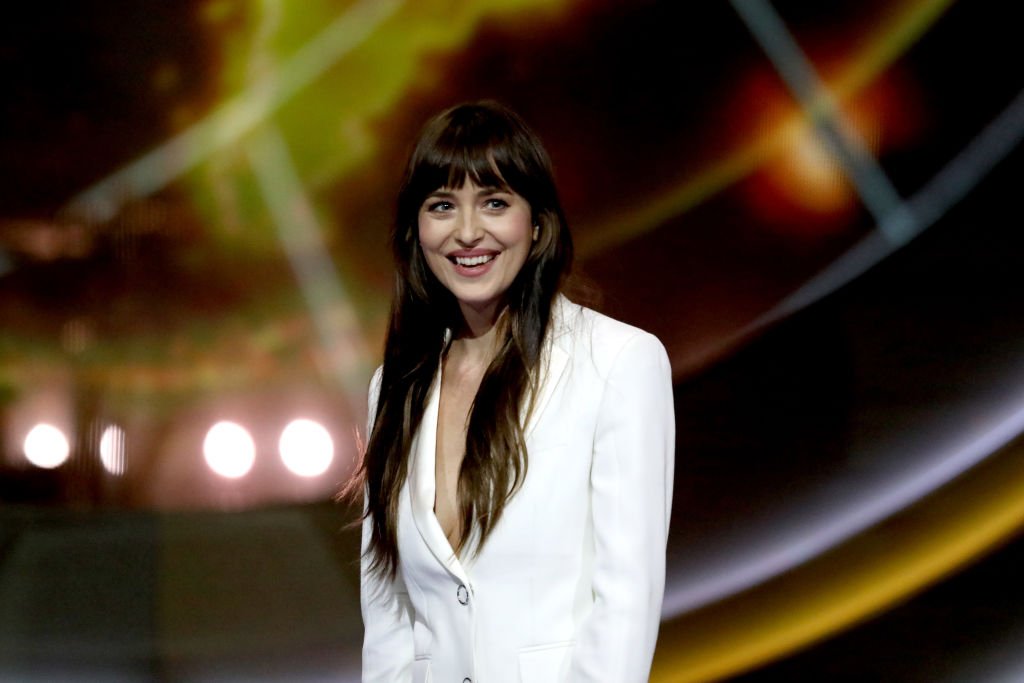 ---
19. WHO'S THE OTHER WOMAN?: PAMELA ANDERSON AND ADIL RAMI
Previously married to Tommy Lee, Kid Rock and Rick Solomon, "Baywatch" star Pamela Anderson announced her split from French footballer, Adil Rami, via Instagram in June: "It's hard to accept. The last (more than) 2 years of my life have been a big lie", accusing him of abusing and cheating on her.