Matrix Cast: Life After the Franchise
Can you believe it? It`s been over 20 years since we followed the white rabbit along with Neo. From then on, the lives of the iconic cast of Matrix have changed dramatically. Is Keanu Reeves really married to Winona Ryder? Which actor was actually hiding beneath the V for Vendetta mask? And who came out as a huge Paulo Coelho fan? You`ll be surprised to know! Keep reading to learn this and more!
Carrie-Anne Moss as Trinity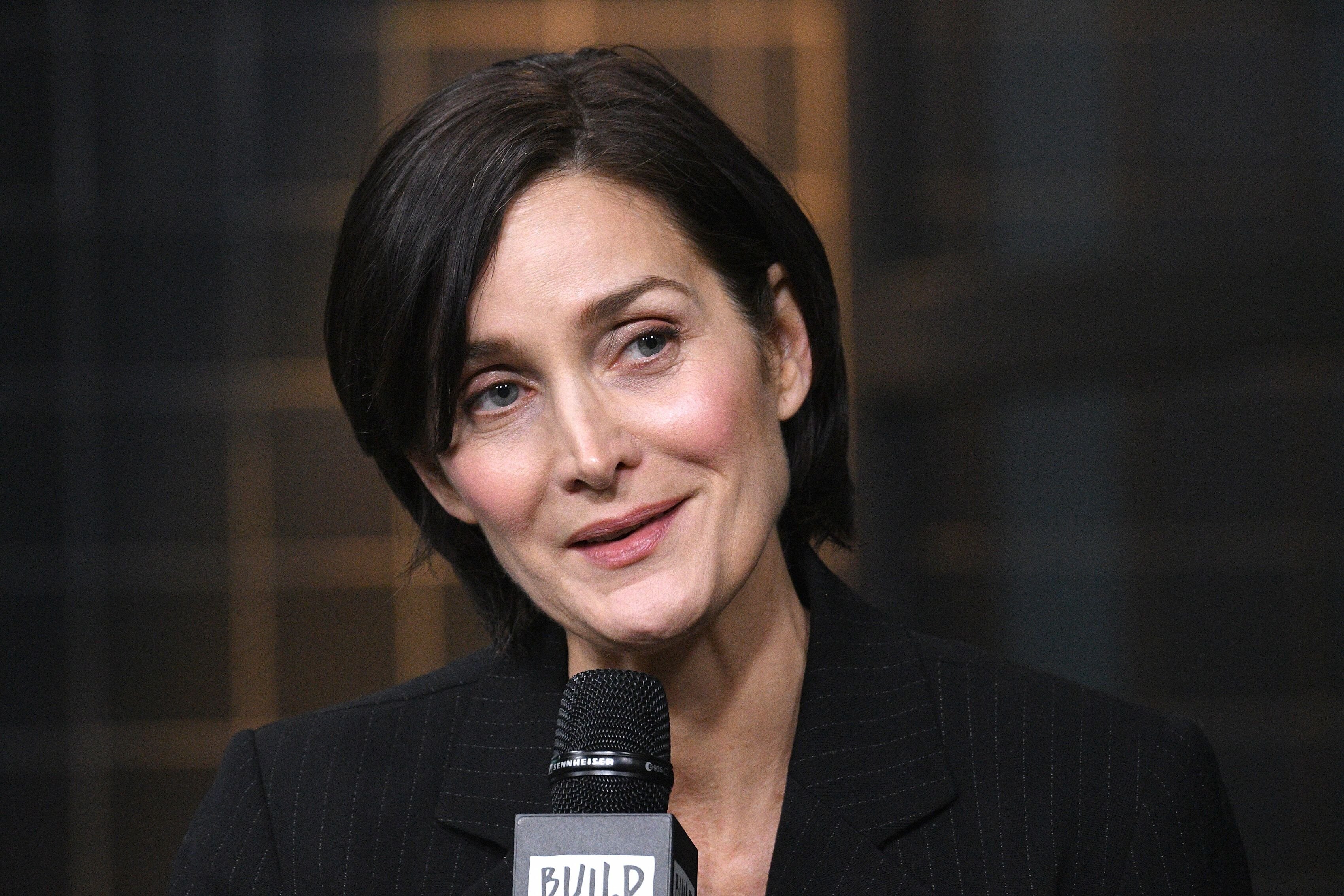 We are sure you still remember the jaw-dropping leather costumes Carrie-Anne Moss wore during the Matrix films and you probably still can't forgive the Wachowskis for killing her character.
After the famous trilogy, Moss played a lead role in the 2000 thriller Memento. Her other film credits after The Matrix include Chocolat, Disturbia, Pompeii and even Silent Hill: Revelation. And, of course, she'll appear in The Matrix 4 in 2020. We can't wait! 
Today, like many others, Carrie-Anne Moss has also joined the world of Netflix. She played the character Jeri Hogarth on the Netflix action/crime series Jessica Jones.
The year when The Matrix premiered was special for Moss in a personal way, as well. She married the love of her life, actor Steven Roy. The couple met in a Hollywood acting class and understood pretty soon that family is their top priority.
Moss got pregnant two months after the production of The Matrix. And throughout their over two-decades-long marriage, they have raised three kids together. Moss still adores her husband. Just look what she wrote on her Instagram:
"My husband is my best friend. He supports and challenges me to be the best I can be."
And then, at the end of the post, she added the sweetest thing: "He makes me laugh, he makes me tea and he reminds me to let go of that which I have no control of."
Sometimes the actress also uses her Instagram and Youtube accounts to provide her thoughts on dealing with negative people and tips on creating communities that feel good.
Laurence Fishburne as Morpheus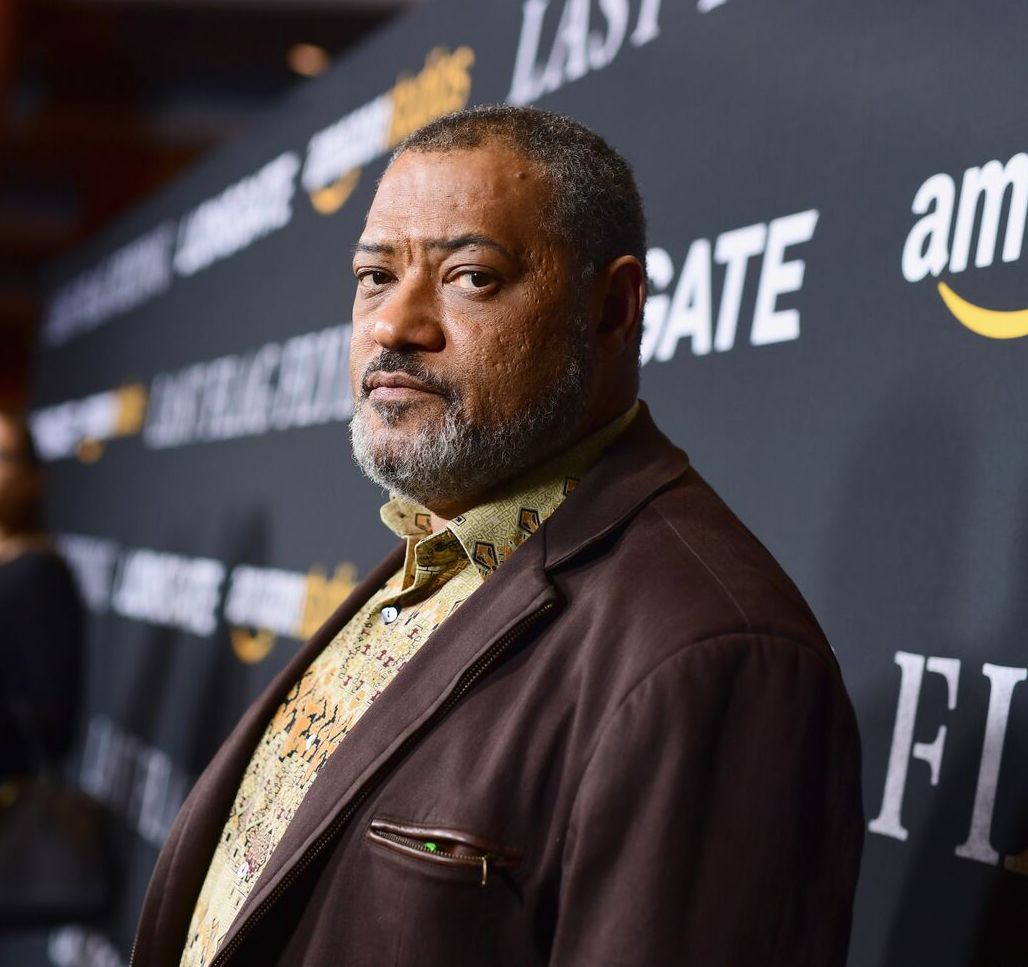 Laurence Fishburne was the one who introduced Neo to the real world with the help of the famous red pill and he remained one of the most iconic characters from The Matrix since then.
With The Matrix under his belt, Fishburne jumped into the action arena with both feet, appearing in Biker Boyz and Assault on Precinct 13 before taking on Mission: Impossible III, Five Fingers and Fantastic 4: Rise of the Silver Surfer.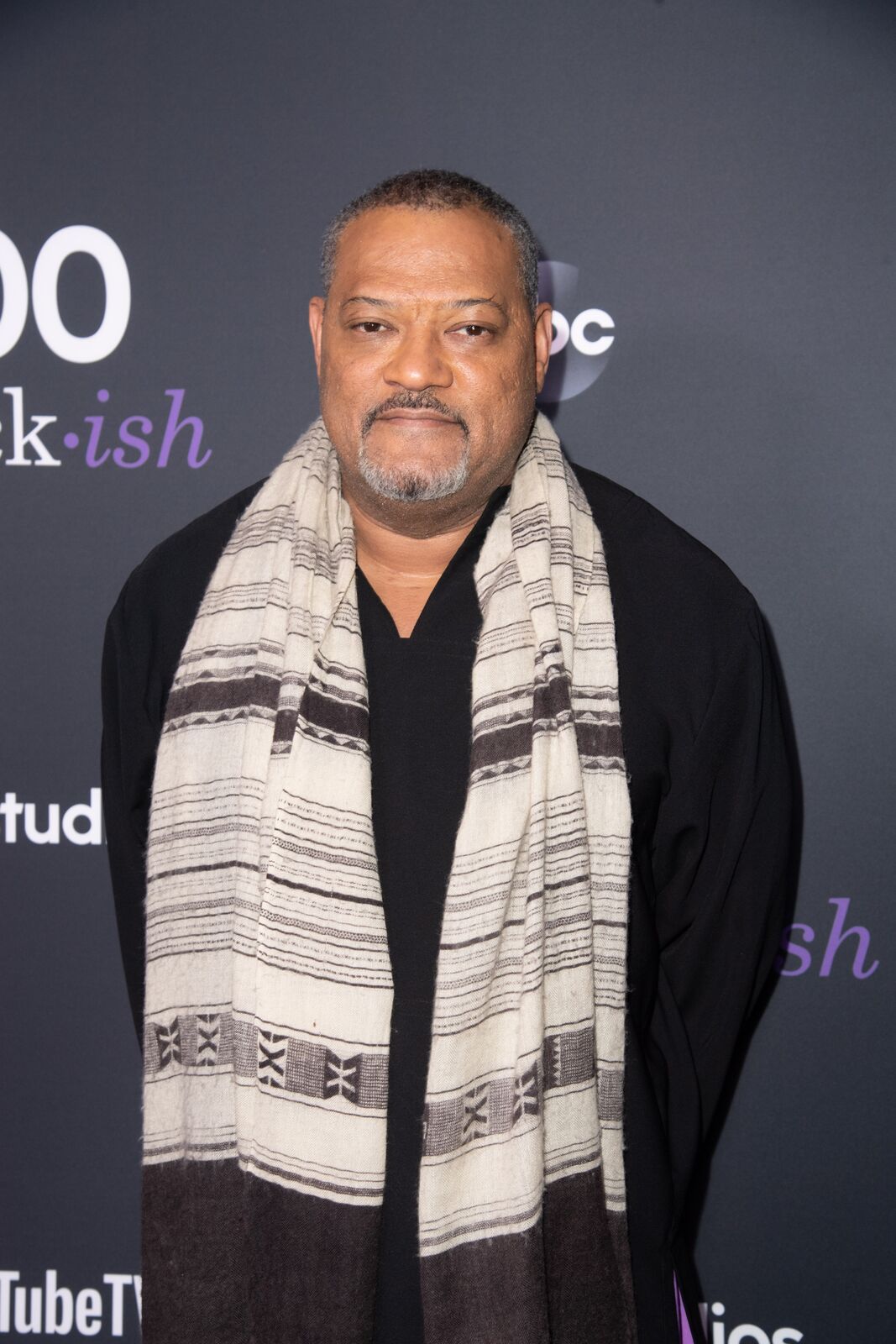 Fishburne also joined two opposite sides of the comic world. In 2016 he took part in DCs Batman vs Superman and two years later he appeared in Marvel`s Ant-Man and the Wasp. Seems it's not only Samuel L Jackson who can appear in both universes!
As you see, the man is pretty busy in the acting world. But his personal life seems to be even more of a whirlwind. Laurence has been married twice and has 4 children from different marriages.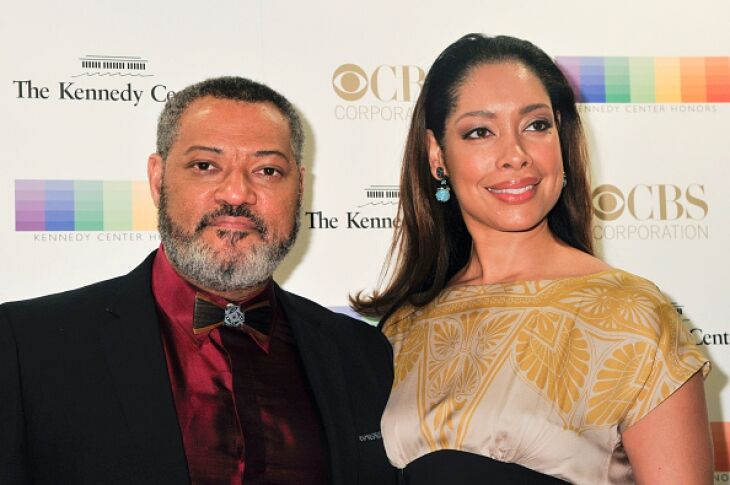 He got divorced from his second wife actress Gina Torres two years ago but did not seem to be heartbroken or even upset about it as pretty soon Fishburne got caught in the center of a very intriguing affair with galpal Bronwyn Anne Moylan, who is 44, and her 81-year-old husband is Richard Dannenfelser. It looks like Bronwyn has been deceiving her hubby for years with none other than The Matrix star.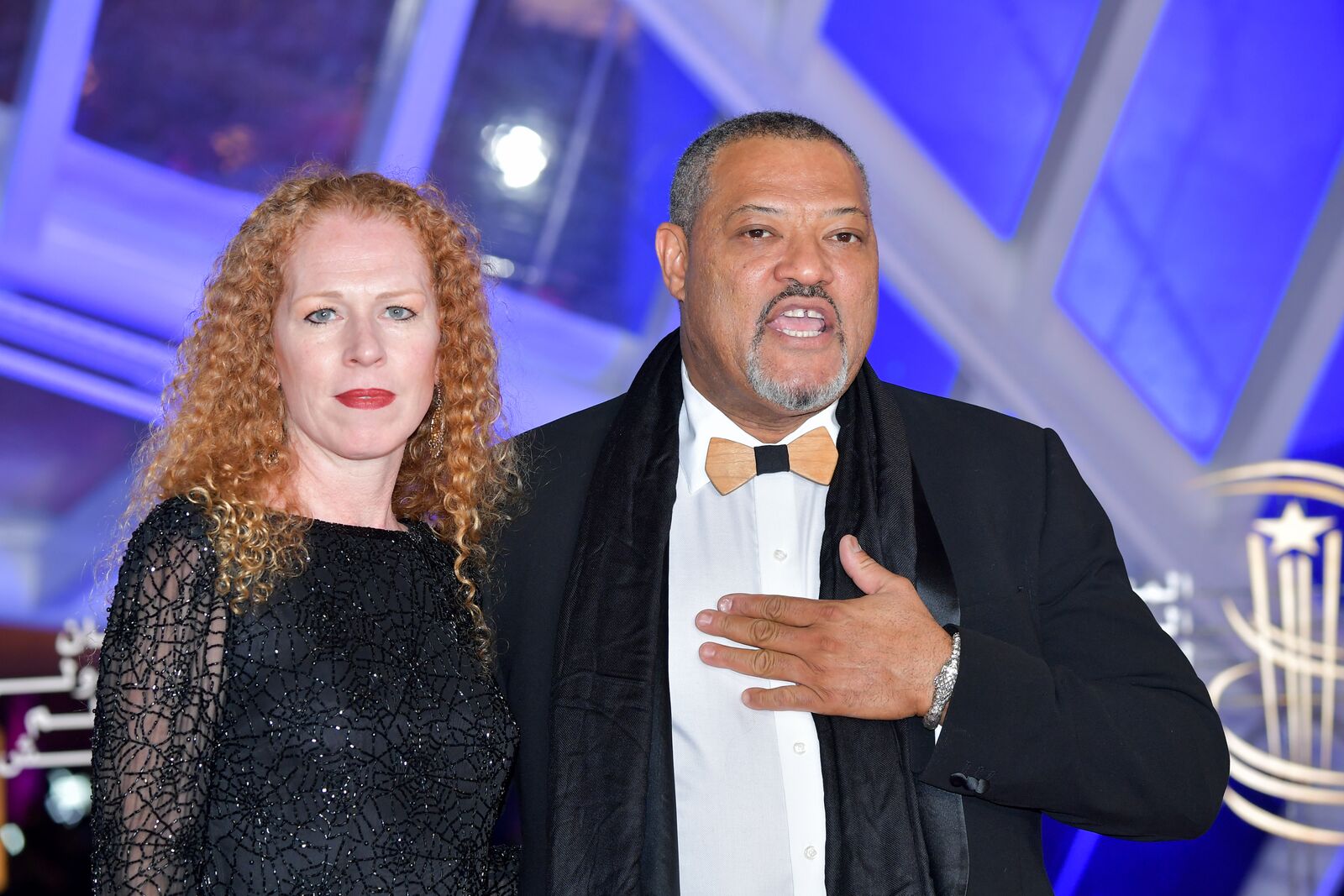 Dannenfelser and Bronwyn have been married for 15 years and it came as a total surprise for her poor husband. Dannenfelser even wanted to confront Laurence about "stealing" his wife but was ultimately "too chicken" so he had his lawyers make threatening phone calls to the actor. Anyhow, eventually Bronwyn filed for divorce and looks like Fishburne is pretty satisfied with how things worked out.
But here's a surprise you probably don't know about Fishburne. It turns out that the actor is a huge fan of Brazilian author Paulo Coelho! Today Laurence is even planning to produce a movie based on the famous author's novel The Alchemist! Oh Morpheus, you have always been a bit of a surprising one. We wonder if he's going to also play in this movie...
Joe Pantoliano as Cypher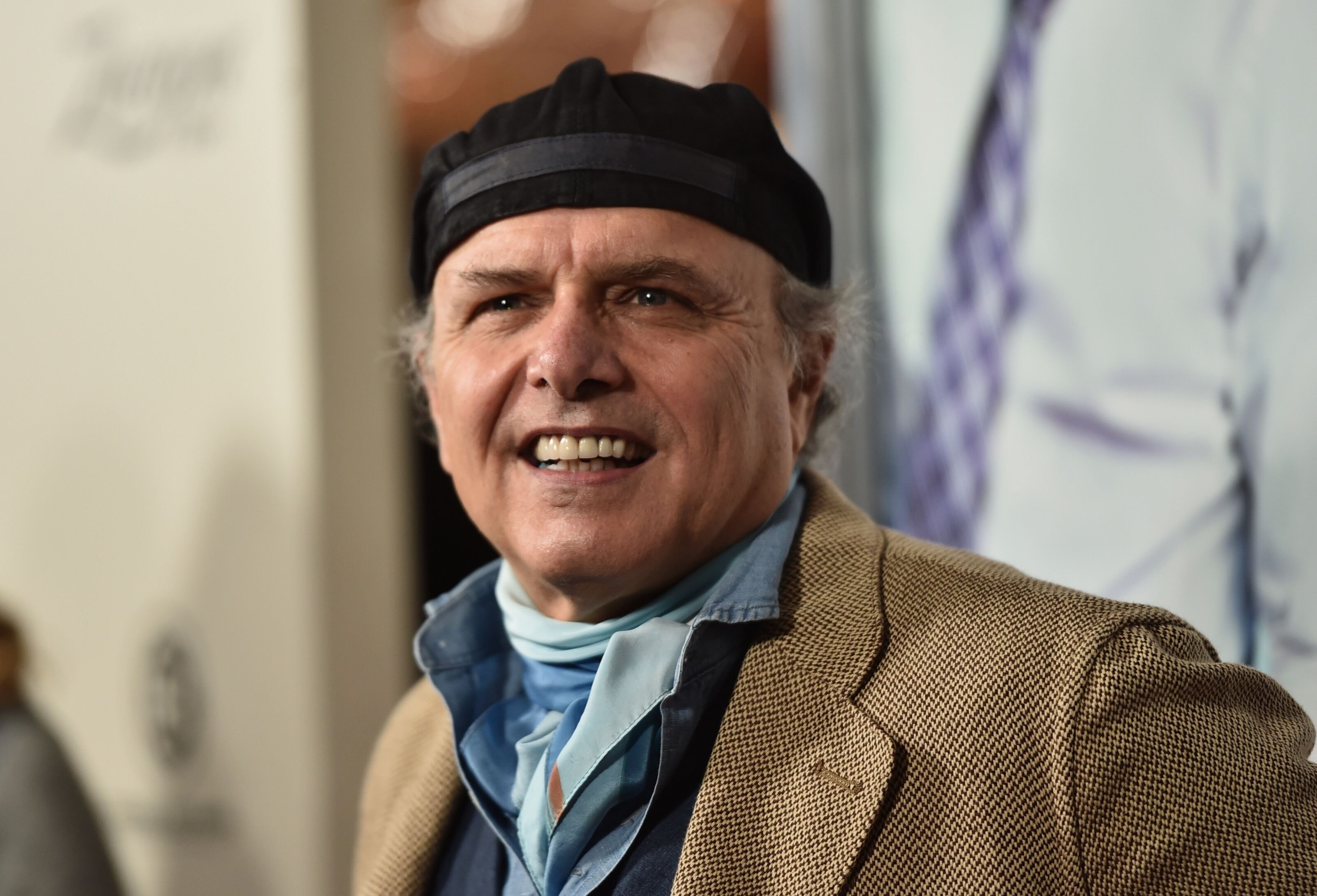 Do you remember that smart guy who chose to live in the Matrix and ate steaks all the time?
Pantoliano reunited with his co-star Carrie-Anne Moss for Christopher Nolan's Memento just a year after The Matrix and appeared in films like Bad Boys II, Wedding Daze, Percy Jackson and the Olympians: The Lightning Thief and Deadly Impact. He also played Ralph Cifaretto on The Sopranos and starred on season 2 of the short-lived HBO series How to Make It in America.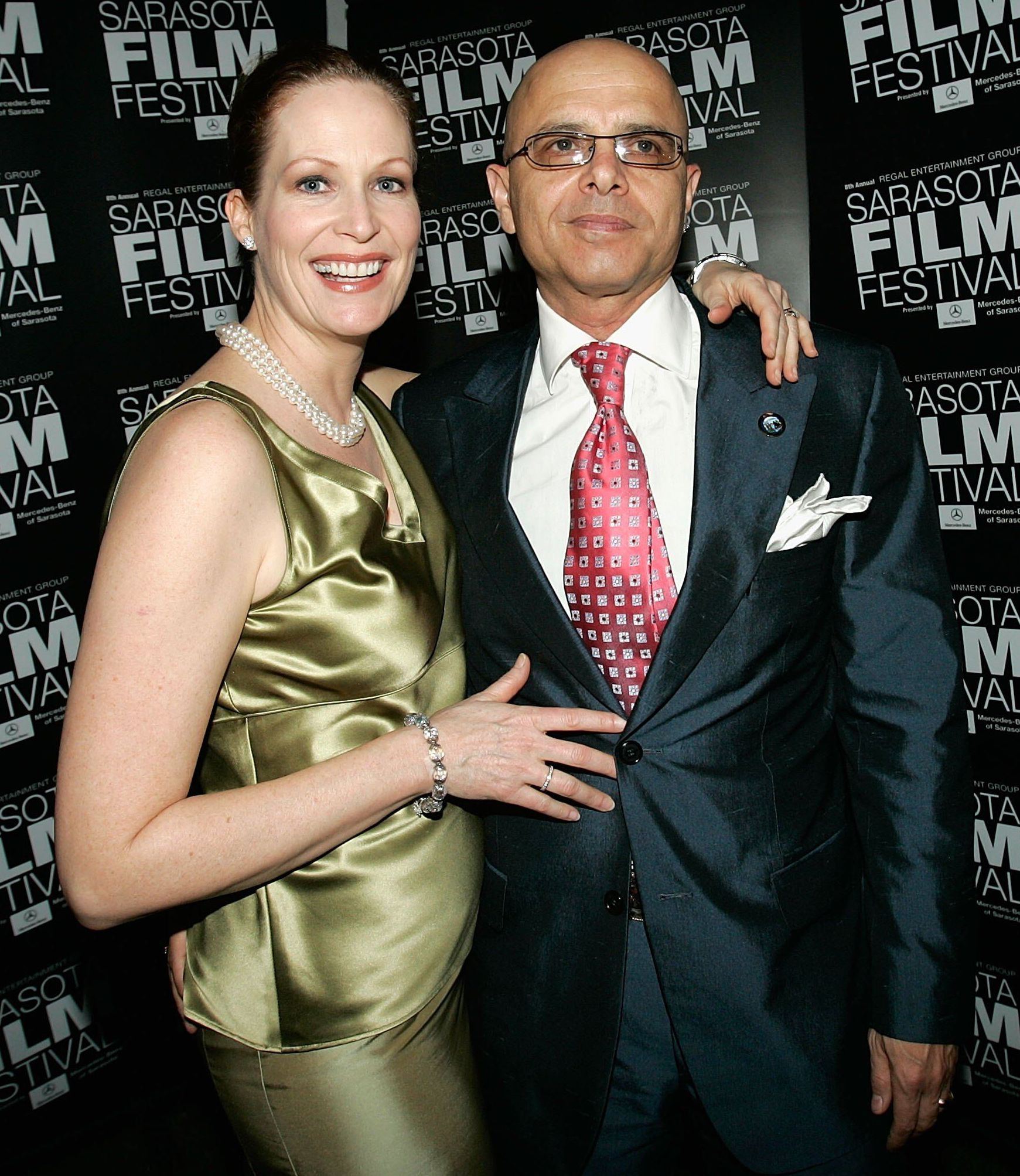 Even though Pantoliano seems to be happily married to former model Nancy Sheppard and they have four children, the actor revealed that he has been suffering from clinical depression for the last decade. He claims that his role in the film Canvas helped him come to terms with his depression. The actor decided that she shouldn't hide his struggle from the public.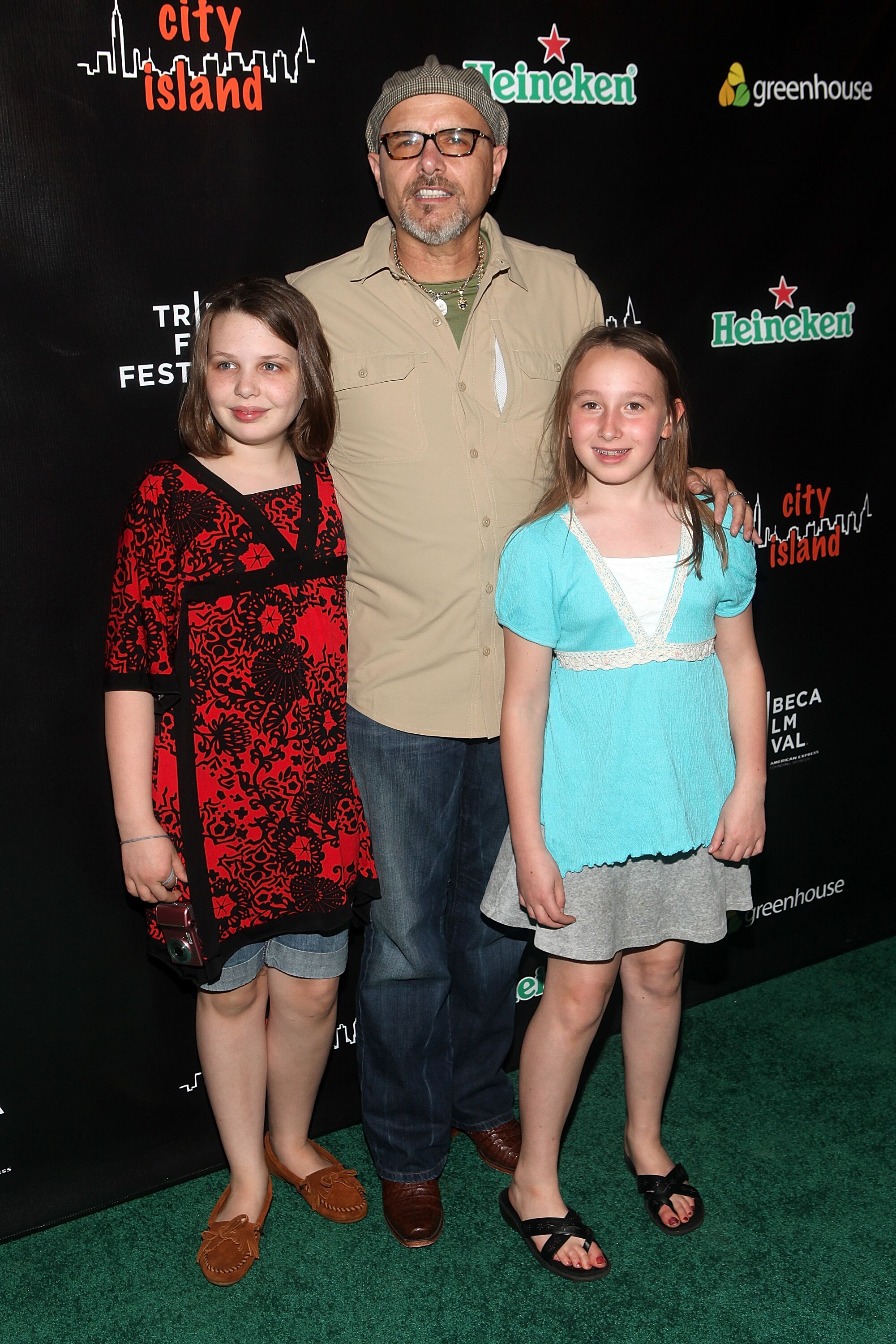 So he chose to speak out about it to remove some of the stigmas that are commonly associated with mental illness. He founded a nonprofit organization, No Kidding, Me Too! to unite members of the entertainment industry in educating the public about mental illness. That sounds like a really healthy decision! Hopefully, the actor will find the strength to keep on pushing forward.
Marcus Chong as Tank
The story of the actor who played Tank is not as positive as those of other cast members. Have you ever wondered why Wachowski killed Tank in the first part of The Matrix?
Here's the real reason: Chong was initially set to reprise the role of Tank in The Matrix sequels when talks allegedly broke down over his salary demands. He subsequently sued the studio, claiming that they had succeeded in "blackballing" him from Hollywood.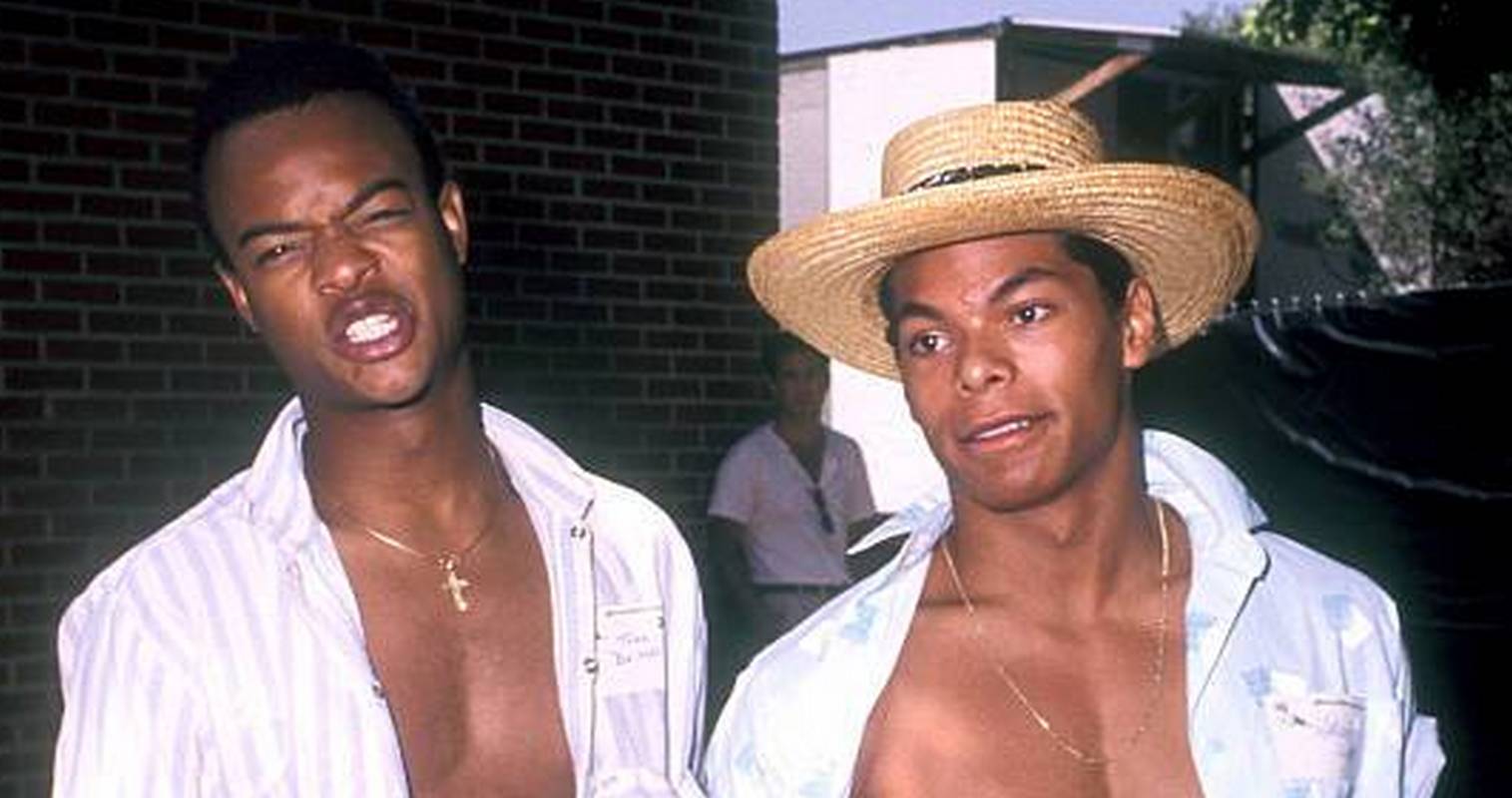 Following the verbal threats he made, The Wachowskis had to write Chong's character out of the second and third films in the series in 2000.
We know very little about what the actor has been doing since then. In 2001, Chong appeared in Season 3 of the TV series Law & Order: Special Victims Unit and more recently he had a role in season 4 of Burn Notice.
Hugo Weaving as Agent Smith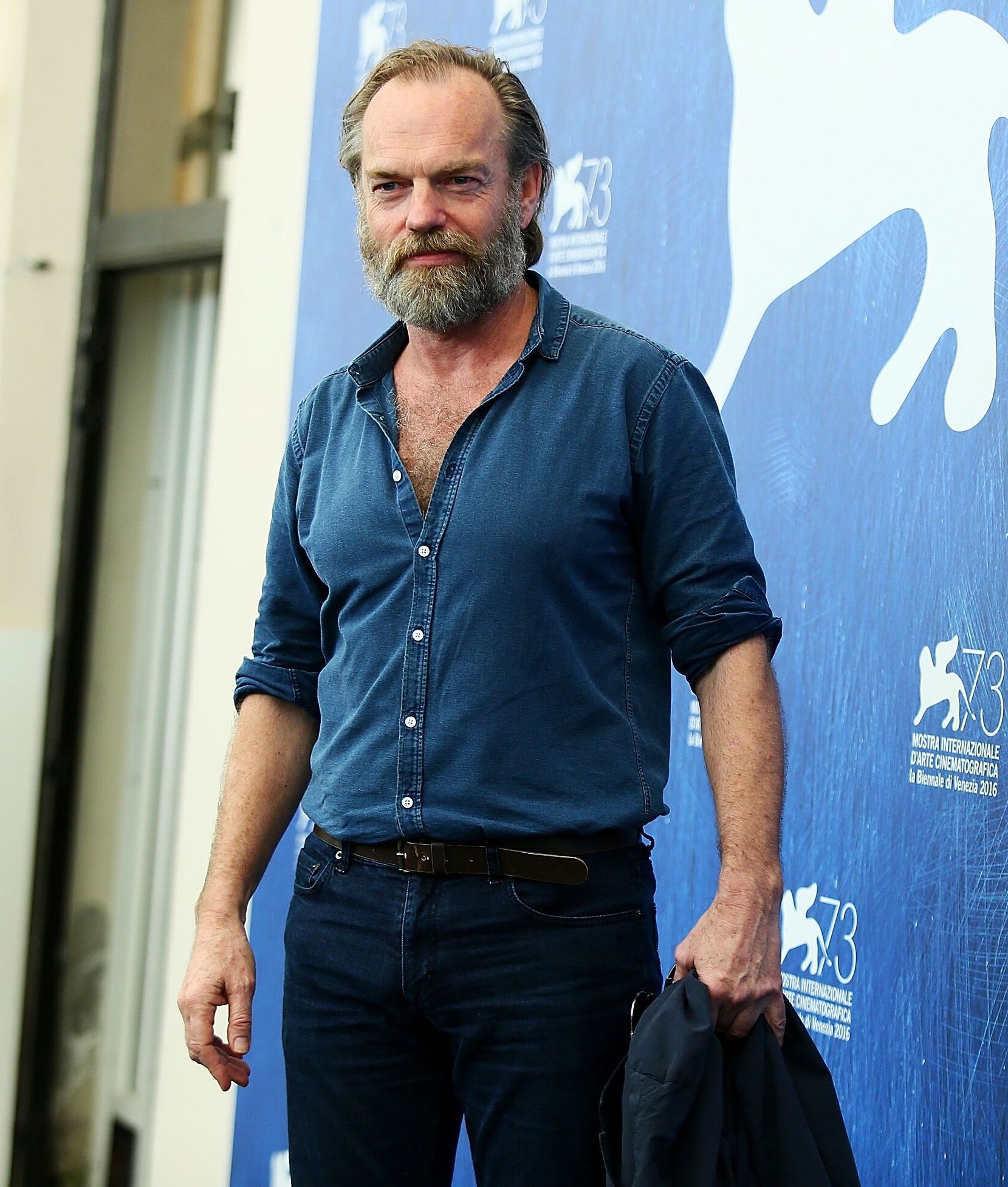 You surely remember that creepy guy. He's been a popular meme for years. Later, audiences worldwide would find his lean frame and arched eyebrows a natural fit in his role as the elf Elrond in Peter Jackson's Lord of the Rings trilogy. It was hard to shift from his previous role and see him as a positive character, especially without those famous glasses.
But what you probably did not know is that Hugo was also the one hiding beneath the mask in the famous movie V for Vendetta.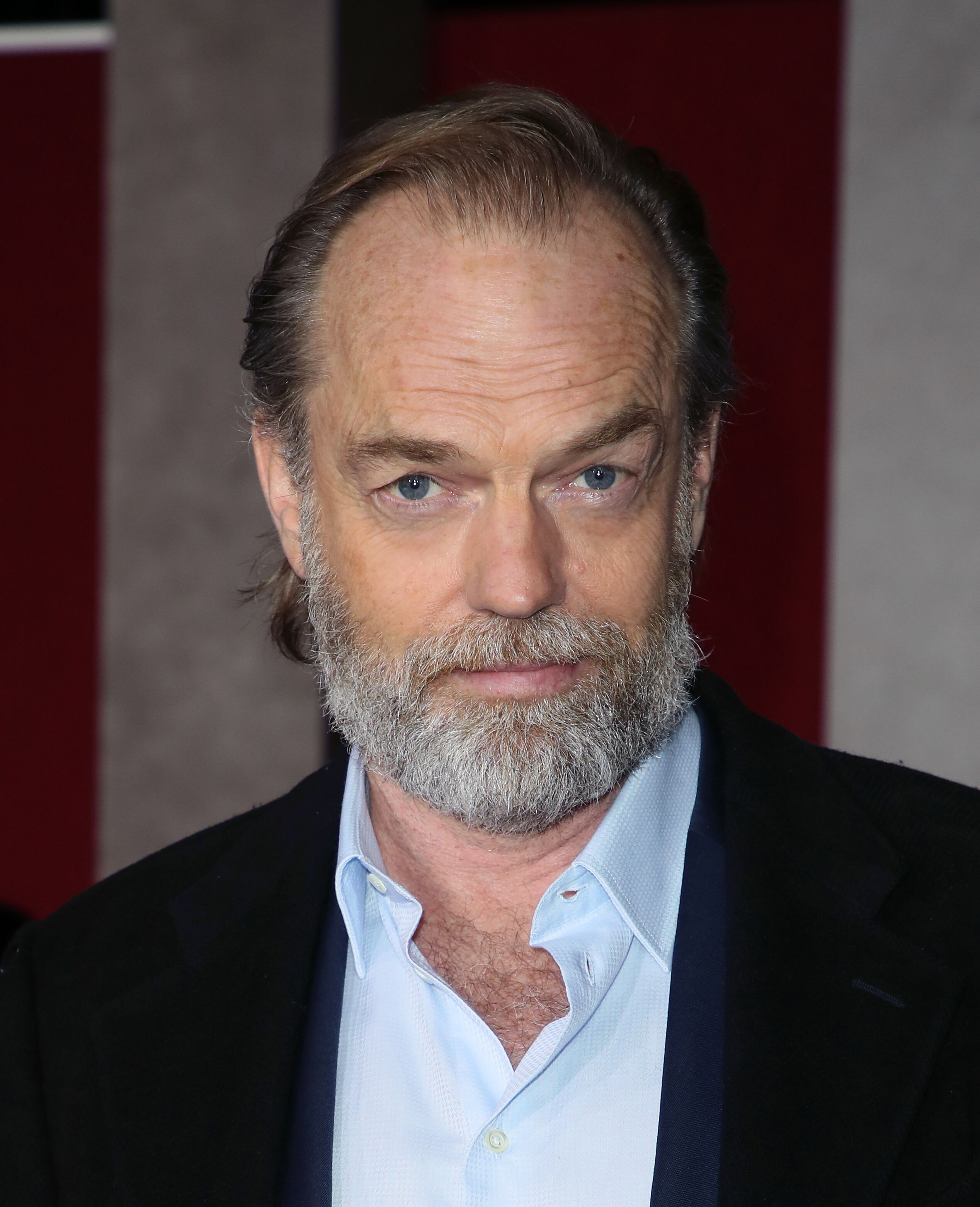 Weaving won The Constellation Award for this part, even though he was wearing a mask for the entire performance! How is that even possible?
Hugo Weaving`s work as the main villain in Transformers and Captain America seemed to cement his place in Hollywood, but the actor has always had an aversion to high-profile stardom. He is a rather philosophical man as well.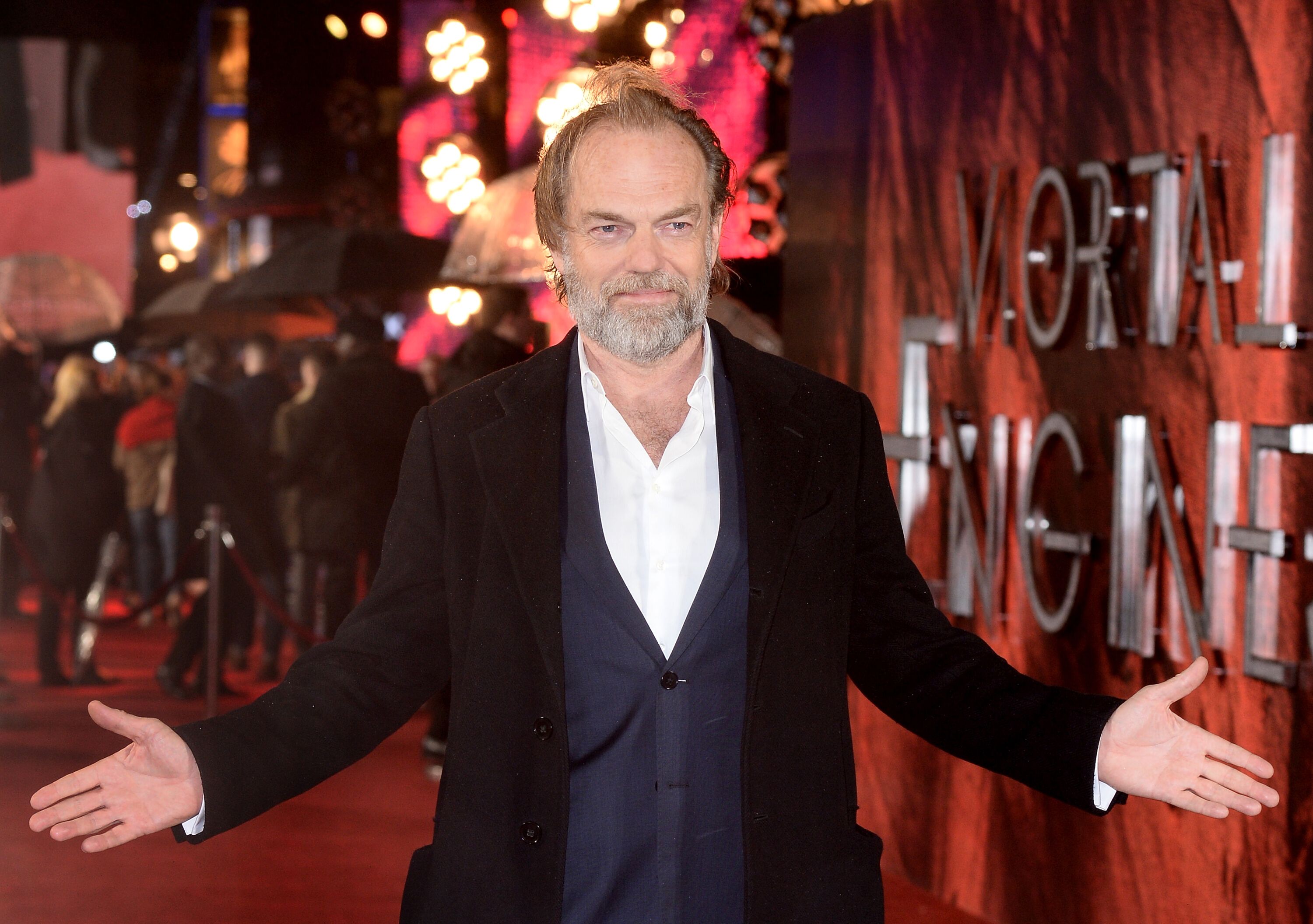 "You stop being able to create another human being," he once said. "So I rather like playing the roles of masked characters. It allows me to maintain a certain private life."
Sounds mysterious and a bit creepy... Anyways, after his great parts in Cloud Atlas and The Hobbit, Weaving indicated that he will appear in fewer Hollywood movies.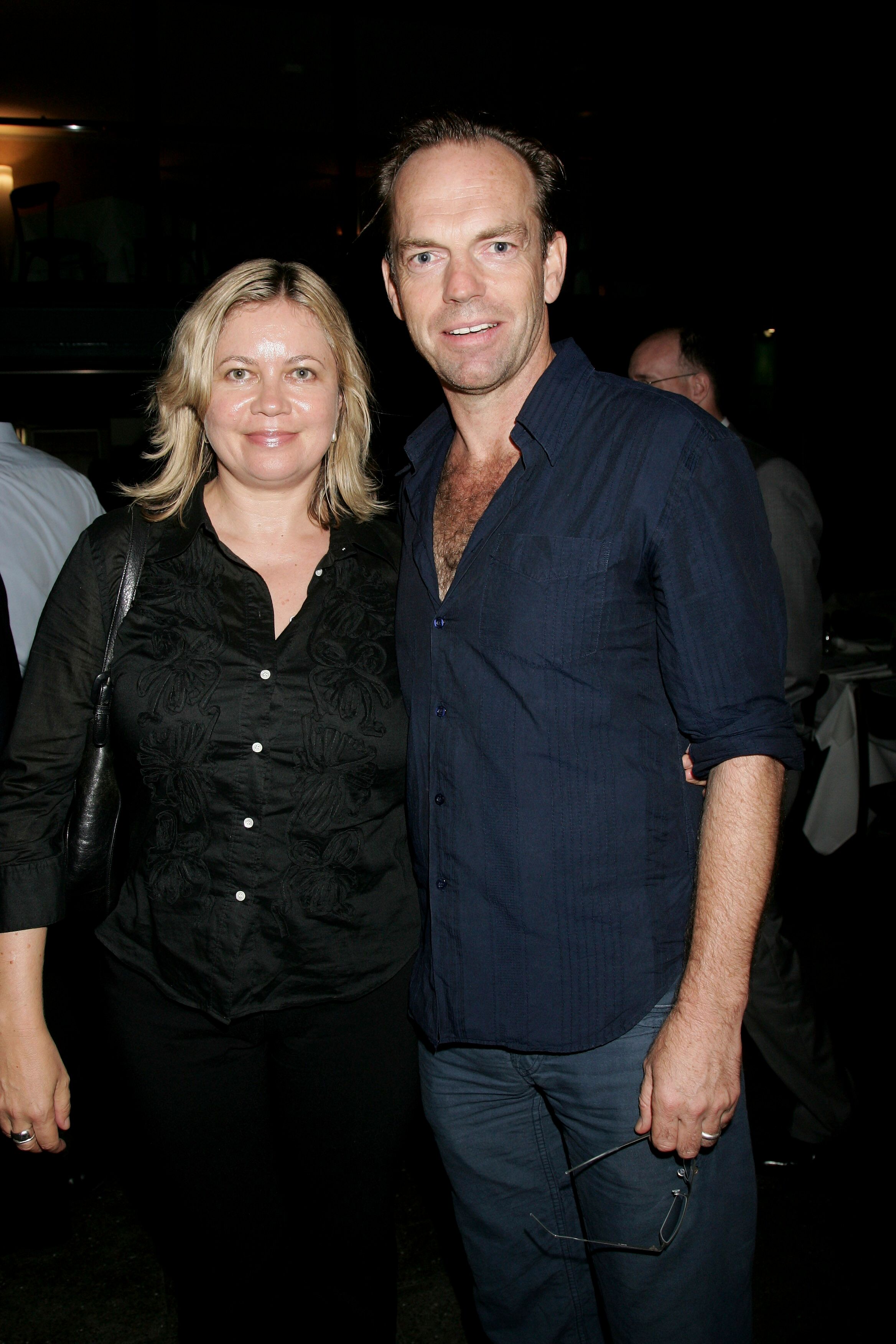 Instead, he focuses on theater and smaller, independent films along the lines of the 2010 low-budget drama Oranges and Sunshine, in which he starred.
When it comes to his personal life, Hugo Weaving happily lives in Sydney, Australia with Katrina Greenwood, his partner of over 30 years, and their two children Harry and Holly. Hugo owns a dairy farm three hours north of the city, which he purchased with proceeds from The Matrix and his life actually seems to be quite perfect!
Rowan Witt as Spoon Boy
Can you recognize this young man? Once upon a time, he used to be that little genius who could break the code of The Matrix and bend a spoon. Today he is a pretty successful actor thanks to his roles in Home and Away, Escape of the Artful Dodger, and The 21 Conspiracy. He also branched out into musical theatre, nabbing leading roles in the Australian productions of Into the Woods and The Book of Mormon.
Rowan was one step away from getting the chance to portray the legendary Harry Potter. He was short-listed for the final four for the role of Harry Potter and was the only Australian actor to be flown to Leavesden Studios in England to screen-test for the role. If the dices rolled differently, he could have been here. What do you think about him as Harry?
Keanu Reeves as Thomas Anderson, aka Neo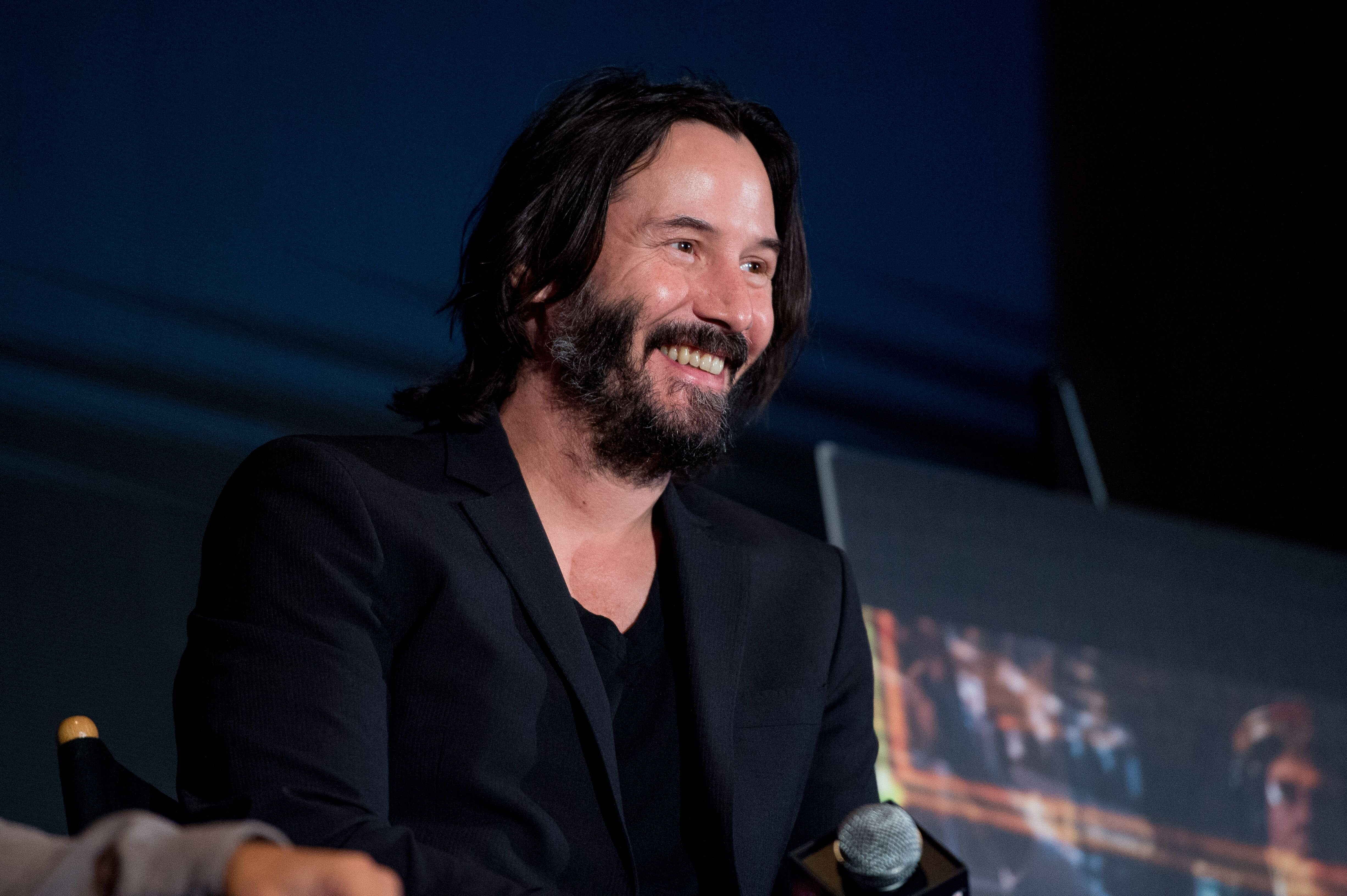 The chosen one has not only earned himself the title of a sex symbol after The Matrix, but he also seemed to find the medicine for immortality. He practically hasn't changed one bit in the last 20 years!
Reeves also continued working in different genres, as seen with his roles as an abusive man in The Gift, starring Cate Blanchett, a smitten doctor in Something's Gotta Give, opposite Diane Keaton, and it is hard to forget him as a demon hunter in Constantine.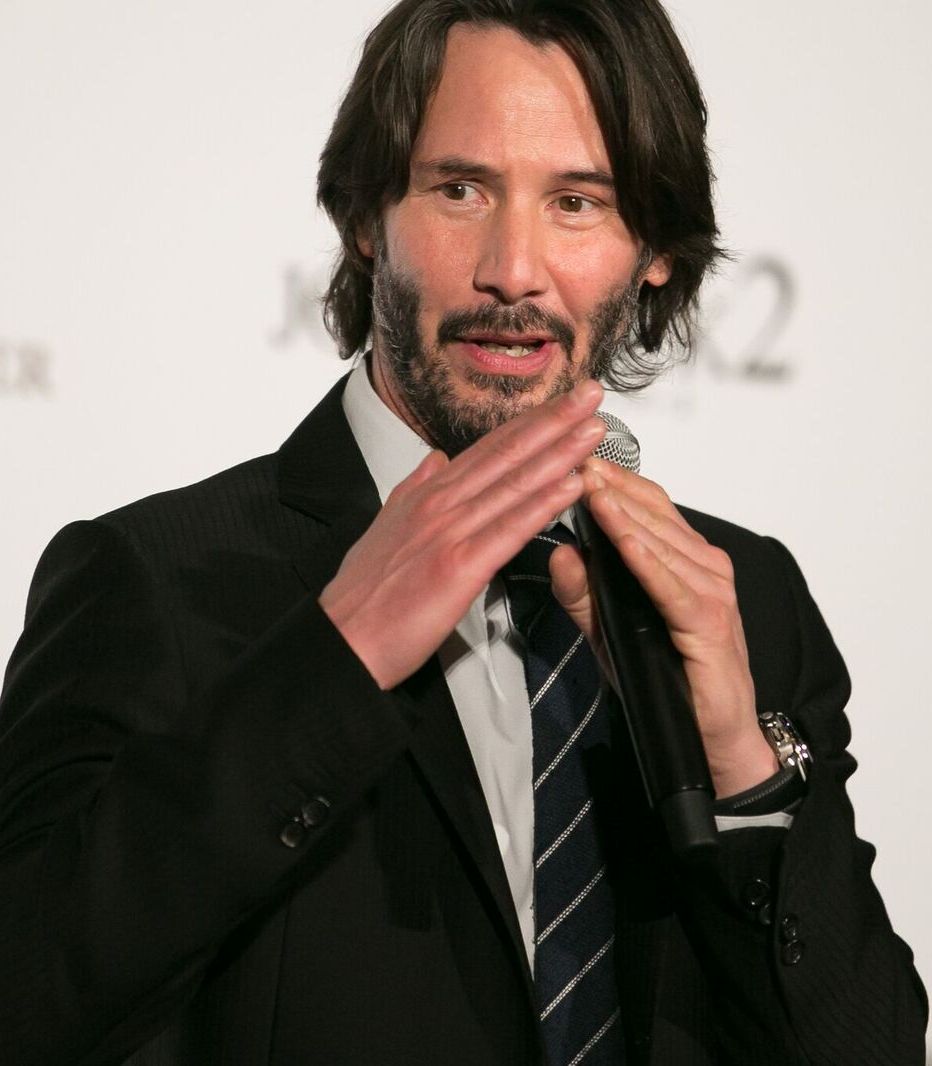 But that was not enough for Mr. Anderson, as the following decade saw the actor making his directorial debut with Man of Tai Chi. Most recently, we have seen Reeves in his John Wick trilogy. Currently, John Wick 4 is in works and we can't wait for it to come out! That is all very fascinating of course, but not as much as his marriage to Winona Ryder.
What? Okay, we need to make that story clear.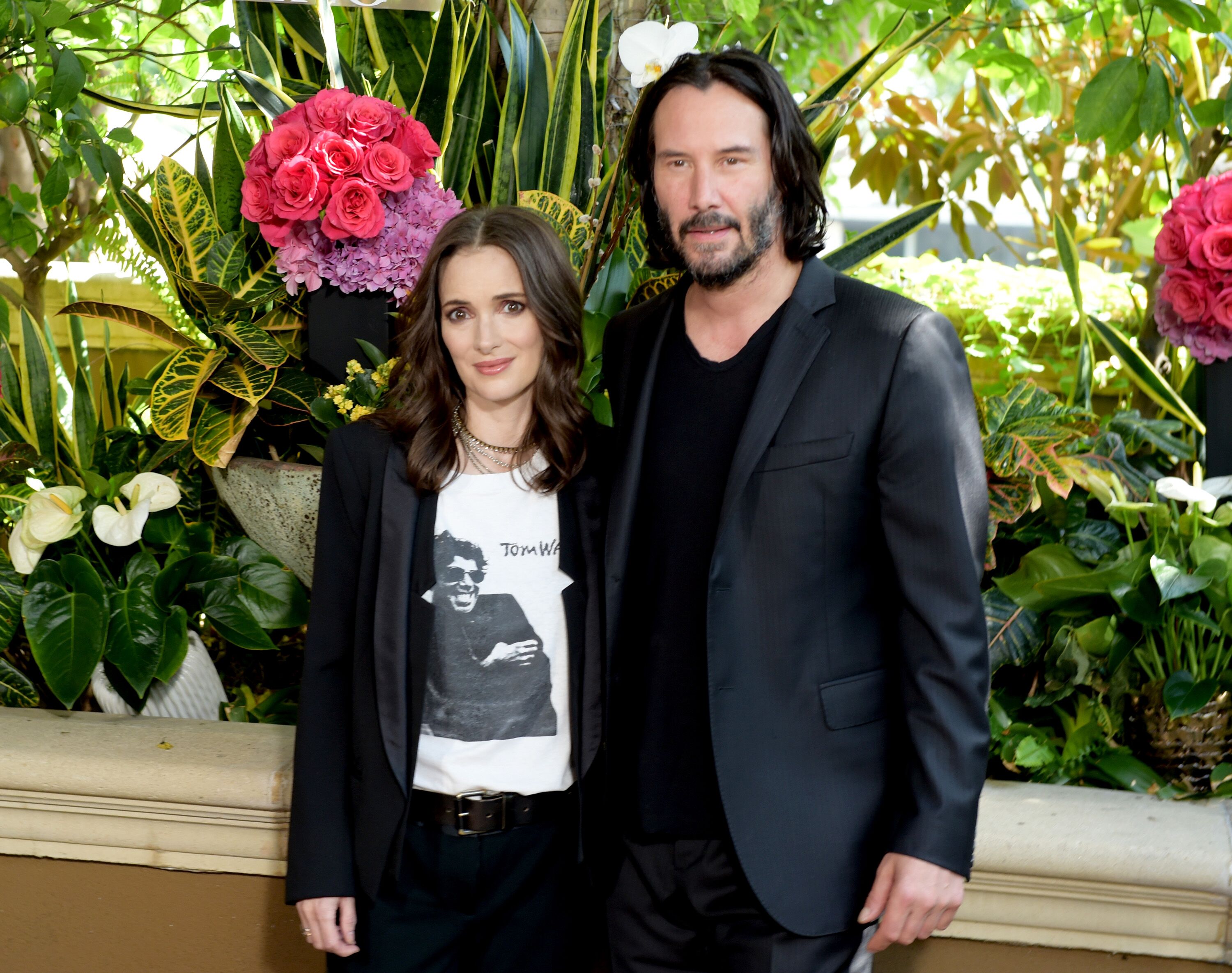 In August 2018, while promoting the movie Destination Wedding with Ryder, Reeves seemed surprised to learn that he may be legally married to his co-star! Ryder said it was the result of filming their wedding scene for Dracula, as a real Romanian priest had conducted a full marriage ceremony. Of course, the whole story is more of a light-hearted tabloid piece, but the facts are actually pretty true, despite how silly that sounds.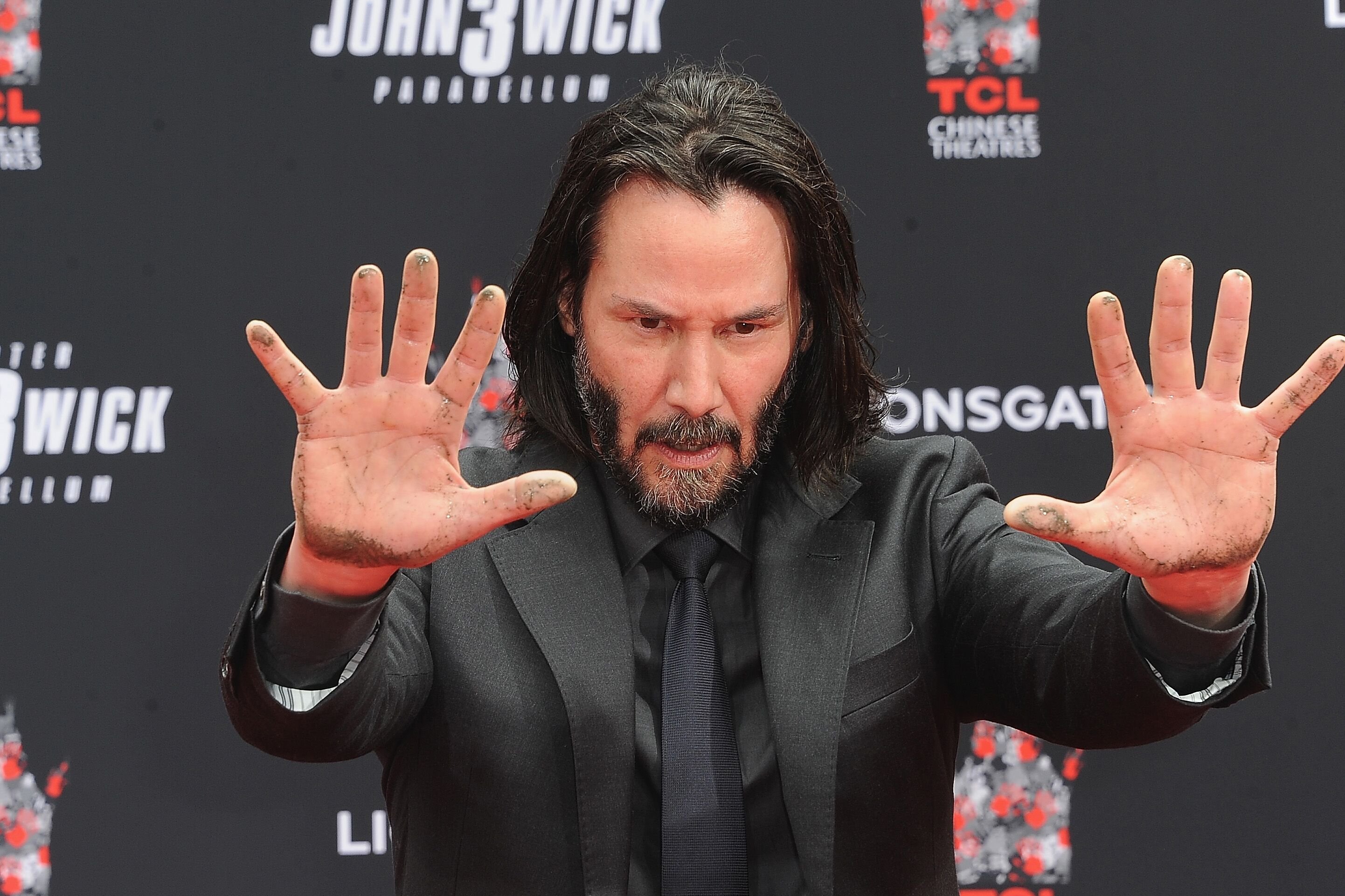 Talking about his real-life relationships is hard, as this topic is absolutely private and hidden far away from the eyes of the media. It becomes clear why Keanu has chosen to do that after you read details about his last public relationship.
Long ago, a year before the first Matrix movie came out, Keanu Reeves met actress Jennifer Syme and fell madly in love with her.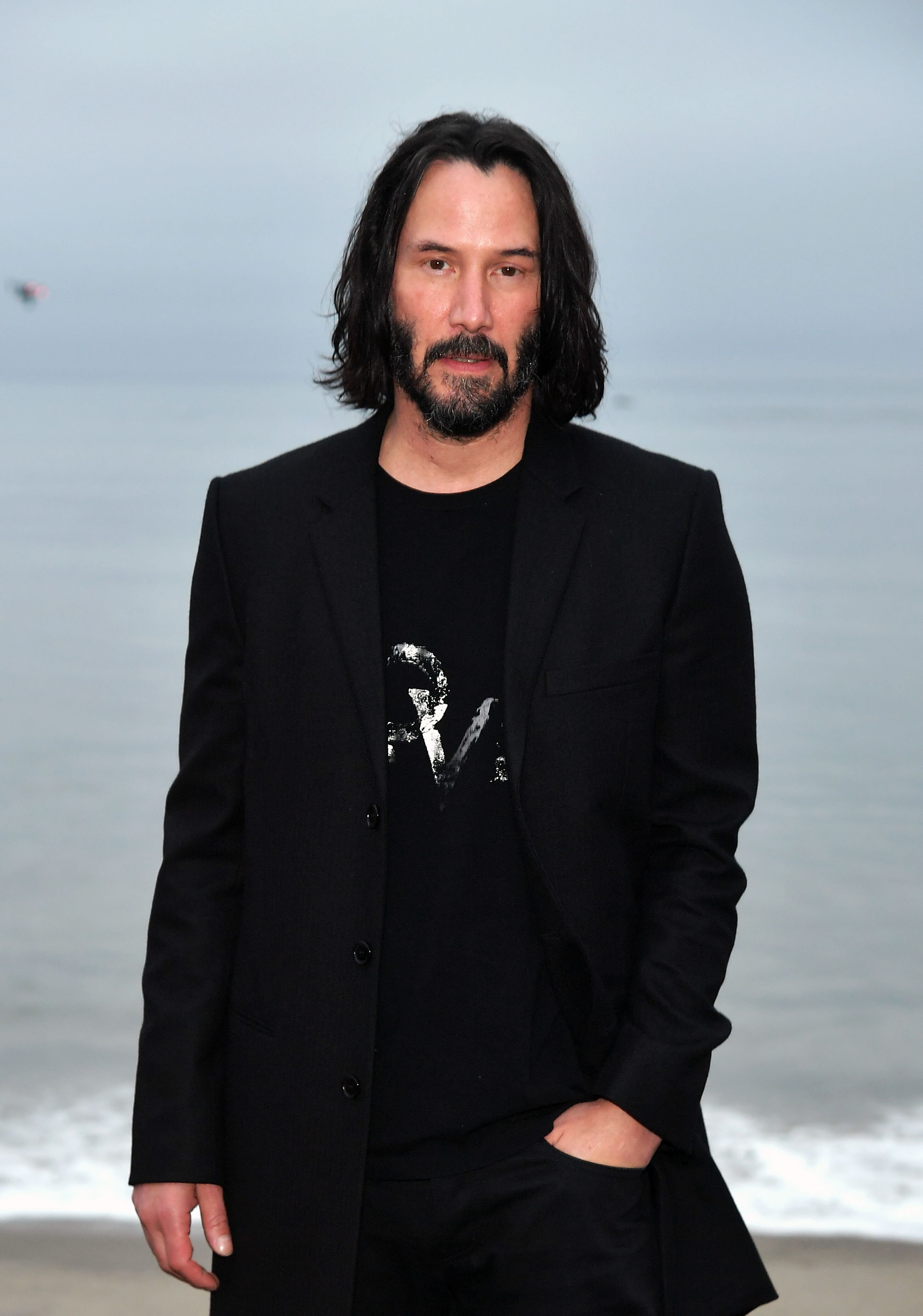 When the rest of the world was still going crazy about The Matrix, the love birds tried to quietly enjoy Jennifer`s pregnancy. But after 8 months the baby-girl tragically came out stillborn... The loss of their daughter devastated the couple and caused the end of their relationship. The tragic circumstances did not stop there. Two years later, Jennifer was involved in a fatal car accident.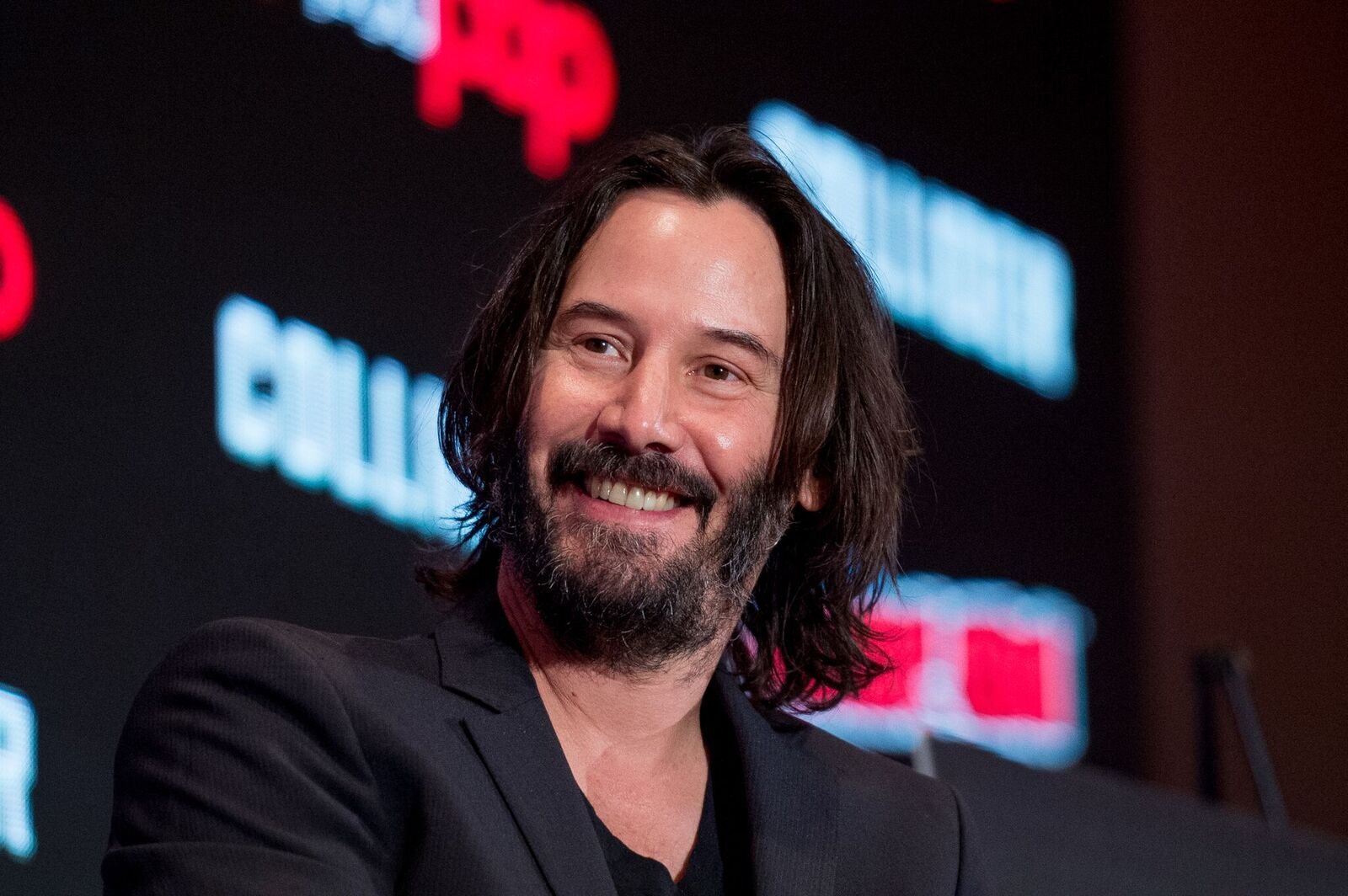 It is hard to imagine what hell Keanu went through in that period. But he never showed it publicly. Moreover, people started calling him the kindest man in Hollywood, due to his generous donations to charity, and his support as well. Reeves helped care for his sister during her lengthy battle with leukemia and has supported organizations such as Stand Up To Cancer and PETA.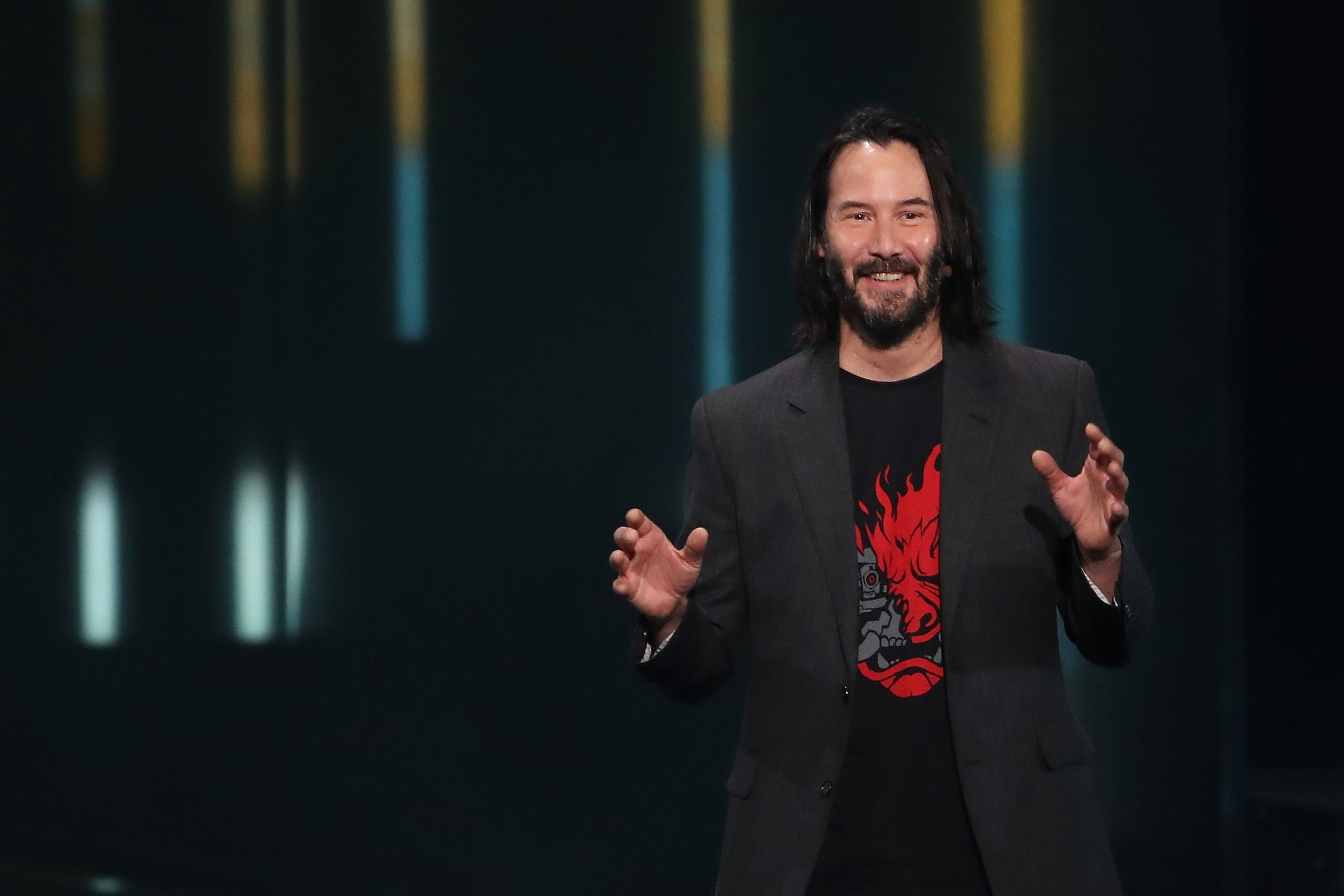 Still, Keanu knows how to blow off some steam and free himself from heavy thoughts, as Reeves is a longtime motorcycle enthusiast. After asking designer Gard Hollinger to create a custom-built bike for him, the two even went into business together and created the Arch Motorcycle Company.
Recently, Keanu made us a huge surprise! He was spotted a few times with artist Alexandra Grant and he even attended a red carpet event with her!
The whole world was in awe when they saw them together because in 40 years we haven't seen Reeves with any woman. It's still unclear whether they are dating or just friends, but we do know that Alexandra is a great match to Keanu. She's smart, talented, and she's also a philanthropist. But, even if they're friends, we're happy if they're happy!
Isn't Keanu the most awesome actor in Hollywood and in the world? Read this article to learn why we love him so much!