Friends: 20 Impressive Facts About The Show
If the phrase "How you doin'?" immediately makes you think of Joey Tribbiani, then you are one of us, the fans of Friends. But we can bet that we've found 20 interesting moments that you've definitely missed, even if you watched all the seasons of the show a few times!
Today we're going to tell you what Bruce Willis lost in a bet to Matthew Perry, why the raw unpeeled potatoes were served as a dessert in the cafe, and what main characters didn't kiss each other in the show.
1. Big White Dog
---
This unusual statue is the only thing Joey has left after his short triumph in Days of Our Lives in season 2. It randomly pops up in different episodes and the last time we see it is in the final episode of the show when Monica and Chandler move out of the apartment and Monica tells the movers that there is no need to be careful with it, and it wouldn't be the worst thing if it fell off the truck.
Courteney Cox revealed in an interview that Joey's big white dog statue belonged to David Arquette, her husband. Though, some trivia website states that it was a "good luck gift" to Jennifer Aniston on her first day of filming. Apparently, Aniston didn't know what to do with such an unusual present and decided that it wouldn't be too odd on the set. 
2. Number of Monica's apartment
---
Do you say you are a big fan of the show? Then, what is Monica's apartment number? Joey's? Chandler's? We got you there, huh? In the early episodes of the show, Monica lived in apartment #5, and the guys lived just across from her, in apartment #4.
But, starting from the 8th episode, Monica's apartment changed from five to twenty, when the show's creators realized that "5" cannot be the number of apartment on an upper floor in a large block. Chandler's also changed to 19, so they matched.
3. Magic kitchen window
---
Oh, how many funny heart-to-heart chats happened in that kitchen! But the viewers were so focused on the dialogues that they paid no attention to the scenery outside the kitchen window, which happened to be completely different from time to time. 
Most often, you see a neighboring brick building with a white-framed window that is seen in the lower half of Monica's window. But sometimes, for example in season 3 episode 9, a clothing line is seen. And the window itself sometimes changed its placement on the wall. Oh, the beauty of set changes!
4. Phoebe's pregnancy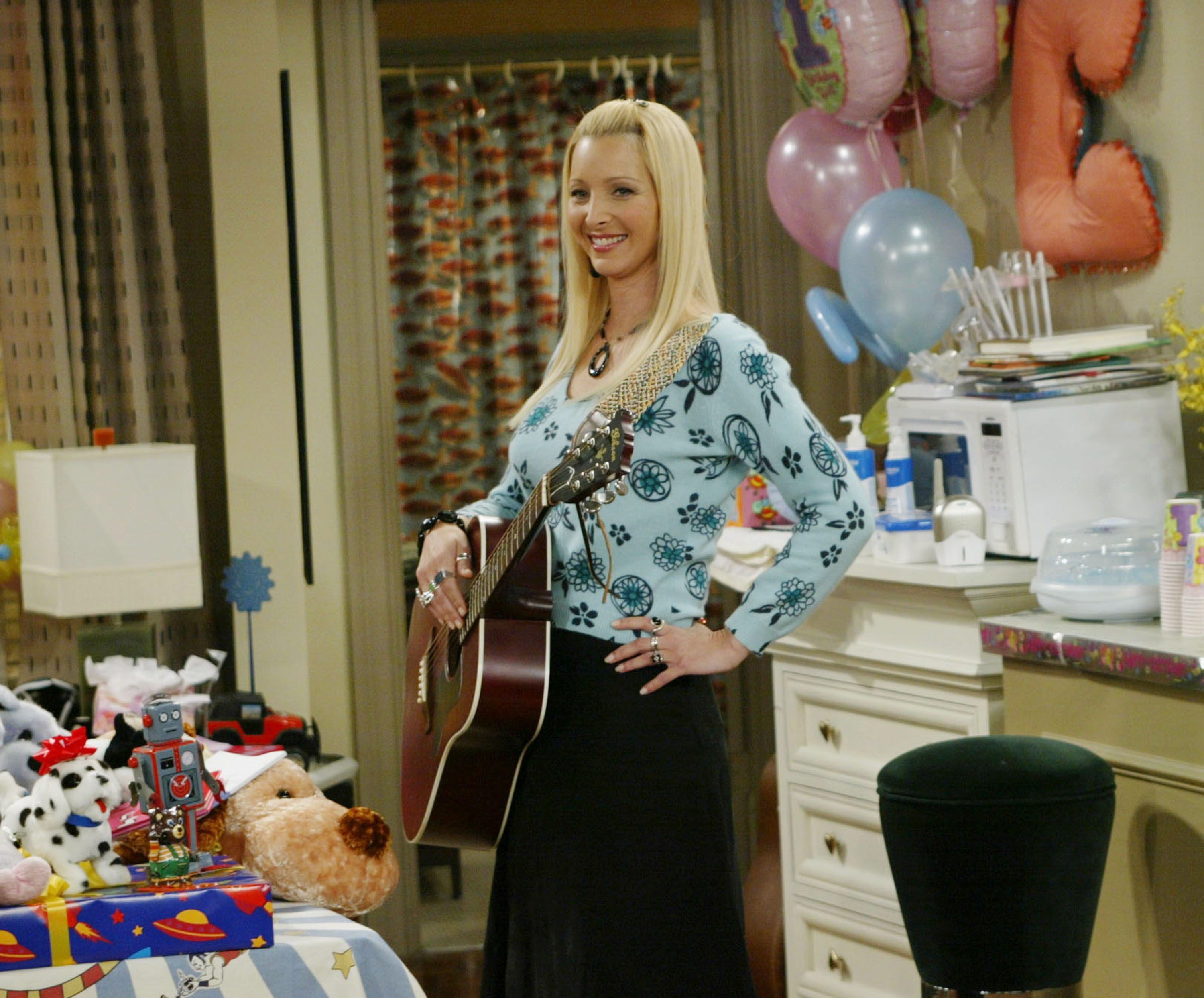 ---
If it seemed that a pretty odd story about Phoebe, her brother, and the triplets was a bit far-fetched... well, it didn't just SEEM that way. We agree that Phoebe is a little eccentric, but the idea of carrying children for her brother who she has just found out about is a little too odd even for her.
But there is quite a simple explanation. This storyline of Phoebe was created because Lisa Kudrow was really pregnant. The scriptwriters had to rack their brains on this trick. But actually, they did pretty well!
5. Hank Azaria aka Joey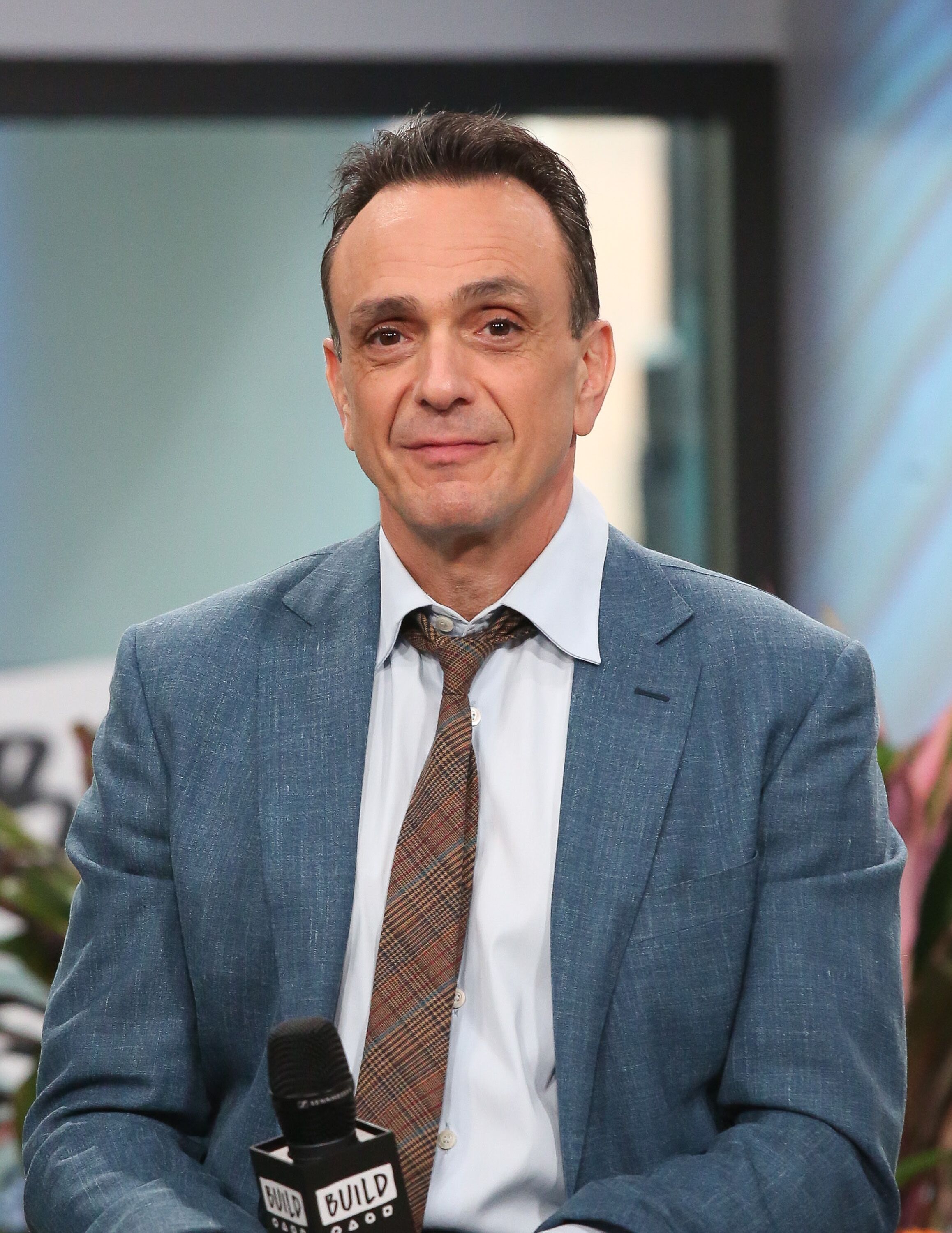 ---
David, who is also known as David the Scientist Guy, was Phoebe's first serious crush. He was a shy and romantic guy in a woolen jumper who broke Phoebe's heart when he suddenly left for Minsk. And now try to imagine him as Joey! Come on! Couldn't do it, huh?
Neither could the show's creators, despite the fact that he auditioned for Joey's role twice before the show went into production. And we fully support the decision in favor of Matt le Blanc. Who else can say "How you doing?" with such intonations and facial expressions?
6. Ross vs an ice-cream
---
Everybody loves dogs and ice-cream, right? Well, it is only in the 7th season of the show when we find out that Chandler hates dogs (even puppies!), and Ross doesn't like ice-cream. One season prior to that, however, we can see Ross and Elizabeth enjoying ice cream on a date. Perhaps he really liked the girl, if he could put himself out there and enjoy the cold dessert that much.
7. Everyone kisses everyone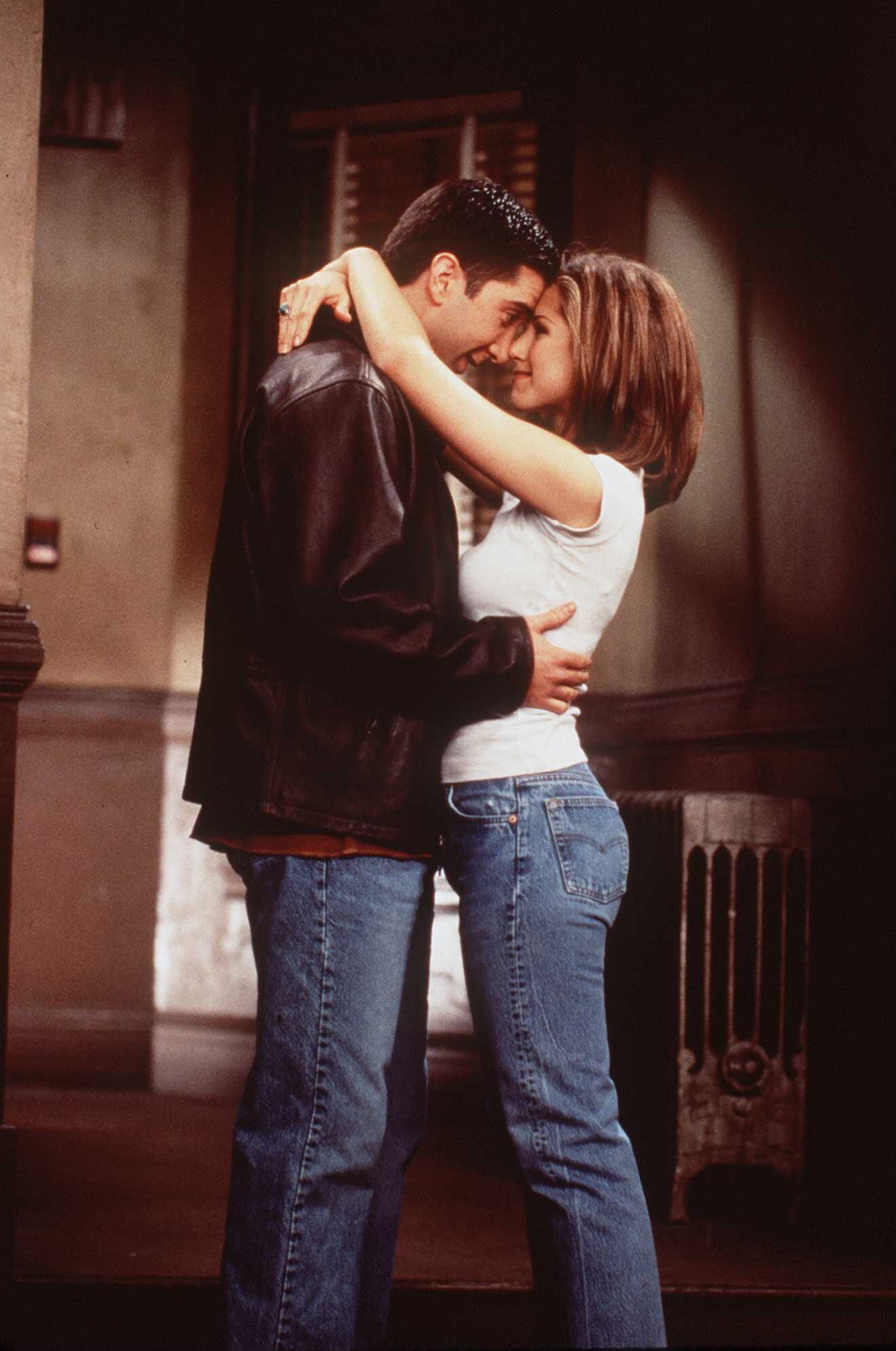 The show had plenty of sensual and passionate kisses between lovers… A few unexpected friendly kisses. And a couple of very weird kisses. And do you remember how Chandler beat Ross and Joey, by kissing 3 girls in a row?! Repeatedly, in fact! Now, who's the heartbreaker here, huh?
All the main characters have also kissed each other at some point… But there's one exception: Monica and Phoebe. We wonder if their kiss didn't fit the script or if there was something wrong between the two actresses, so the scriptwriters made an exception? 
8. The empty frame on the door
---
Who hasn't knocked on that violet door?! Reese Witherspoon, George Clooney, Brad Pitt, Alec Baldwin, and many others have! For some reason, none of them has paid attention to the frame around the peephole. Quite a weird usage of a frame, isn't it?  Okay, cut the act.
The frame initially had a mirror in it. It got broken by a member of the crew during the early stages of filming, yet, the producers thought it looked good, so they decided to leave it. Now that yellow frame is considered one of the symbols of the show, and any die-hard fan can order a replica of the frame to hang on his or her door. Maybe it will bring luck and one day some star will knock on your door?
9. Omnipresent June Gable
Even though Joey's agent Estelle Leonard appeared only in a few episodes of the show, it's impossible to forget her. Puffy hair straight from the '80s, bright make-up and a constant cigarette in her hand. However, June Gable also starred in the show earlier, playing the part of a nurse in the episode where Carol gives birth to Ben!
10. Phoebe's little brother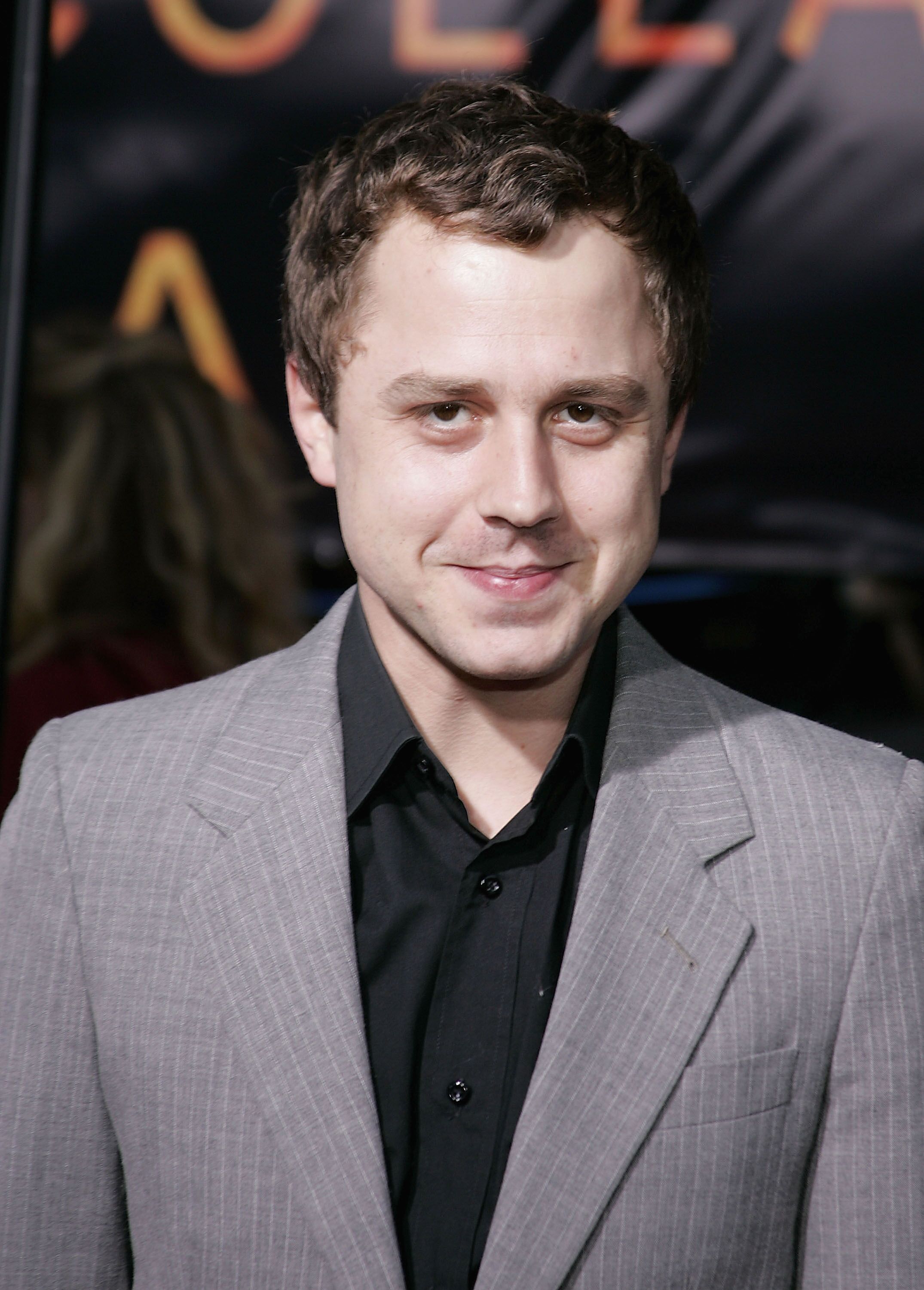 ---
The actor Giovanni Ribisi who plays Phoebe's brother Frank Jr. also has a back-story. In one of the early seasons of the show he played the unnoticeable part of a boy who accidentally threw a condom into Phoebe's guitar case instead of change. Oh, fate! At first, you throw your sister condoms, and then you ask her to give birth to your triplets.
11. How old is Joey?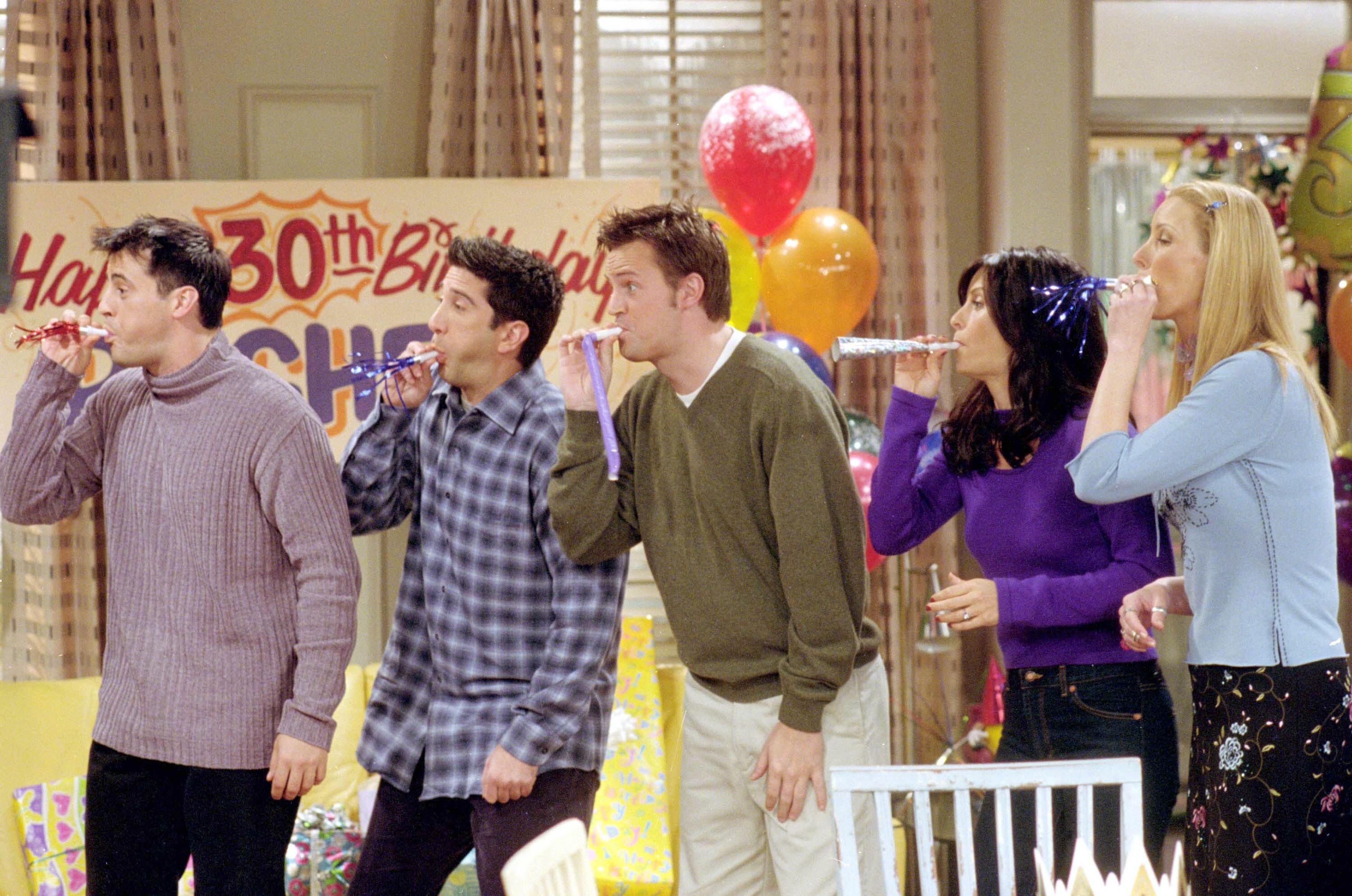 Rachel turns 30 in season 7 and is very nervous about her age, so all her friends reflect on how they dealt with their own milestone birthdays. Joey's 30th went especially painfully. But here's the problem. According to season 1 episode 23, Joeys was the youngest of the friends. He was 25 back then.
---
Thus, he shouldn't have turned 30 before Rachel, and his specialty and tantrum "Why, God, why" should never have been a plotline. Could that be any more sad?
12. Two birthdays for Ross
Ross has an even more complicated situation with his birthday. In the 4th season, he tells Gunther that his birthday is in December. Yet, in season 9 he tells Joey that it's October 18. Of course, Ross is a bit perplexed, but not that much to get confused about the months. 
13. How can they afford these apartments?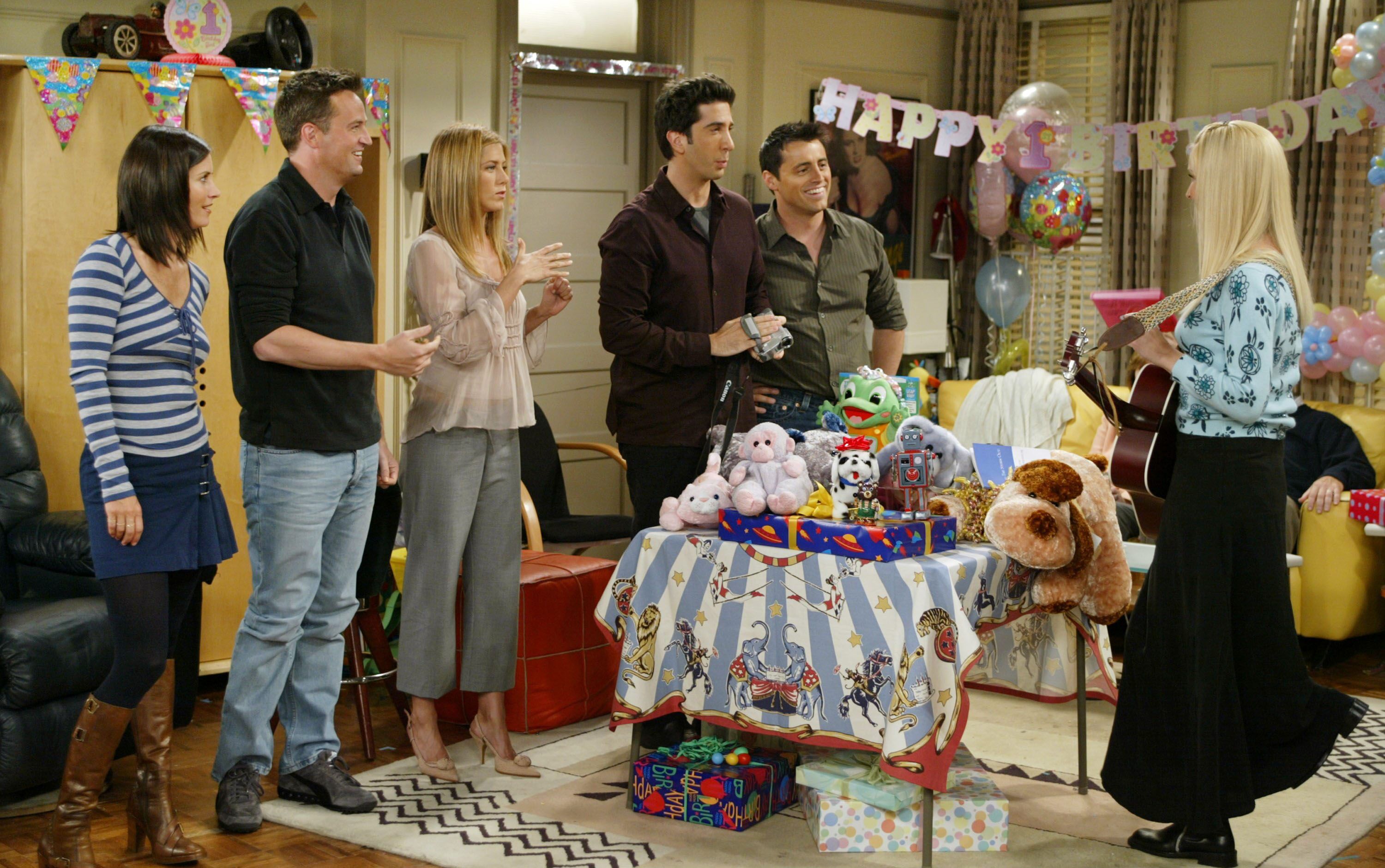 ---
Have you ever thought of how much the characters of the show pay for their rent? As of 2018, the average rent for a 2 bedroom apartment in Manhattan is about $5,524! We doubt either of the 6 friends can afford paying that much, especially in the early seasons where they all are in their early 20s and just starting their careers. 
We know that Monica's giant apartment that she shares with Rachel is in her granny's name and rent-controlled, and that explains how she can afford living there, despite being a chef who is just starting her career. Perhaps she also charges Rachel, who doesn't have a job when she first moves in with her, little to no rent. 
But how can Chandler, who works in statistical analysis and data reconfiguration, and an aspiring actor afford almost the same apartment? And how about the anthropologist and massage therapist Phoebe? 
14. When do they go to work?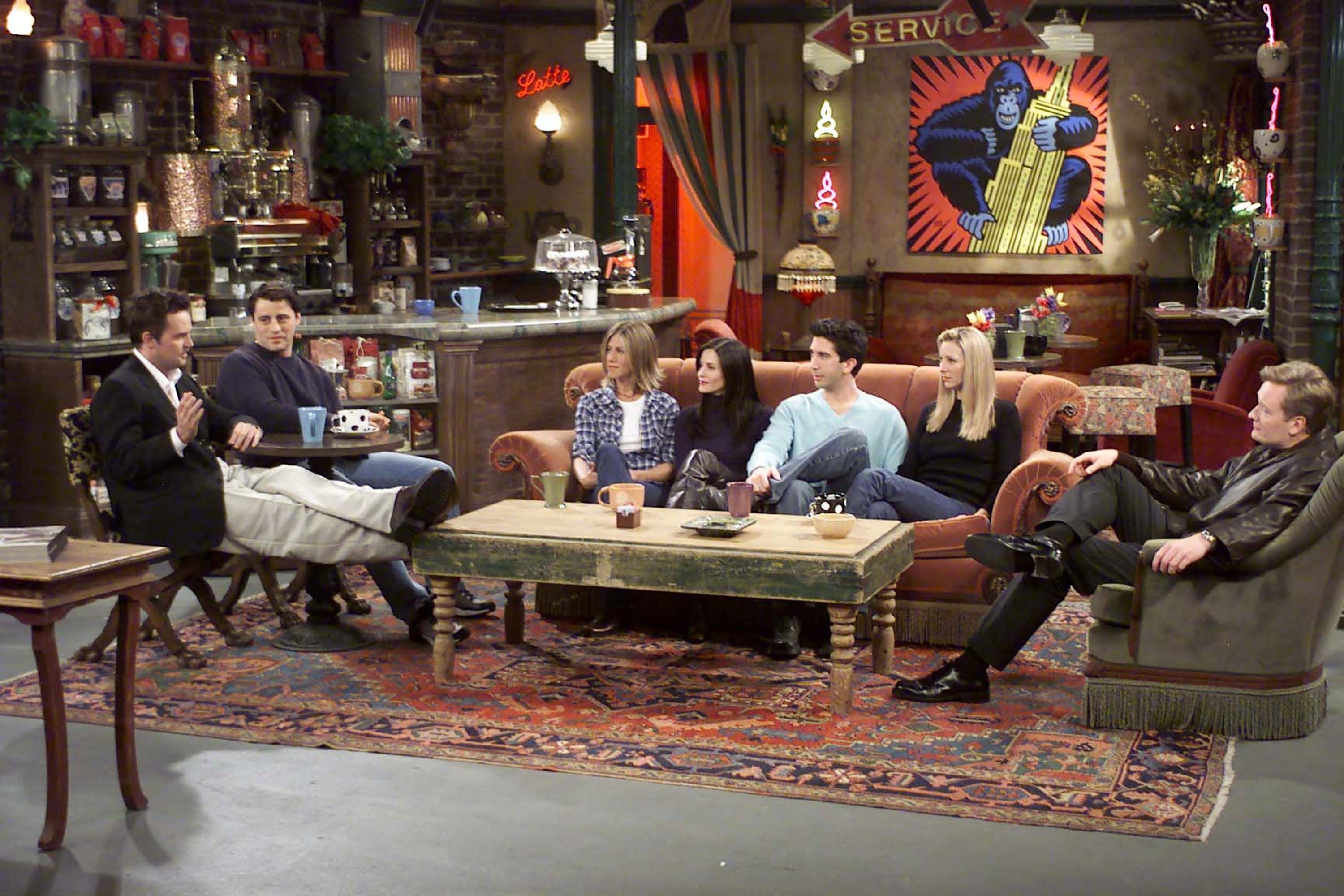 ---
Besides the confusion about how everyone affords living in Manhattan, the weirdest fact is that they never go to work. Yes, sometimes we see scenes at Monica's workplace in the restaurant, or in Chandler's office, but mostly the friends just sit sipping on their coffees either at the cafe or in Monica's apartment. 
Even when Rachel is waitressing at Central Park, she's mostly socializing instead of pouring coffee! Remember the episode when they were complaining to each other in the cafe about life, and then suddenly remember that they have to go, as the working day has already started?
15. Pregnancy of Courteney Cox
According to the plot, Monica and Chandler had been trying to conceive a baby for a while, and in the last season agree to adopt. In the real-life of Courteney Cox, everything didn't go too smoothly either. Unfortunately, she had a miscarriage right when they were filming the episodes with Rachel's baby.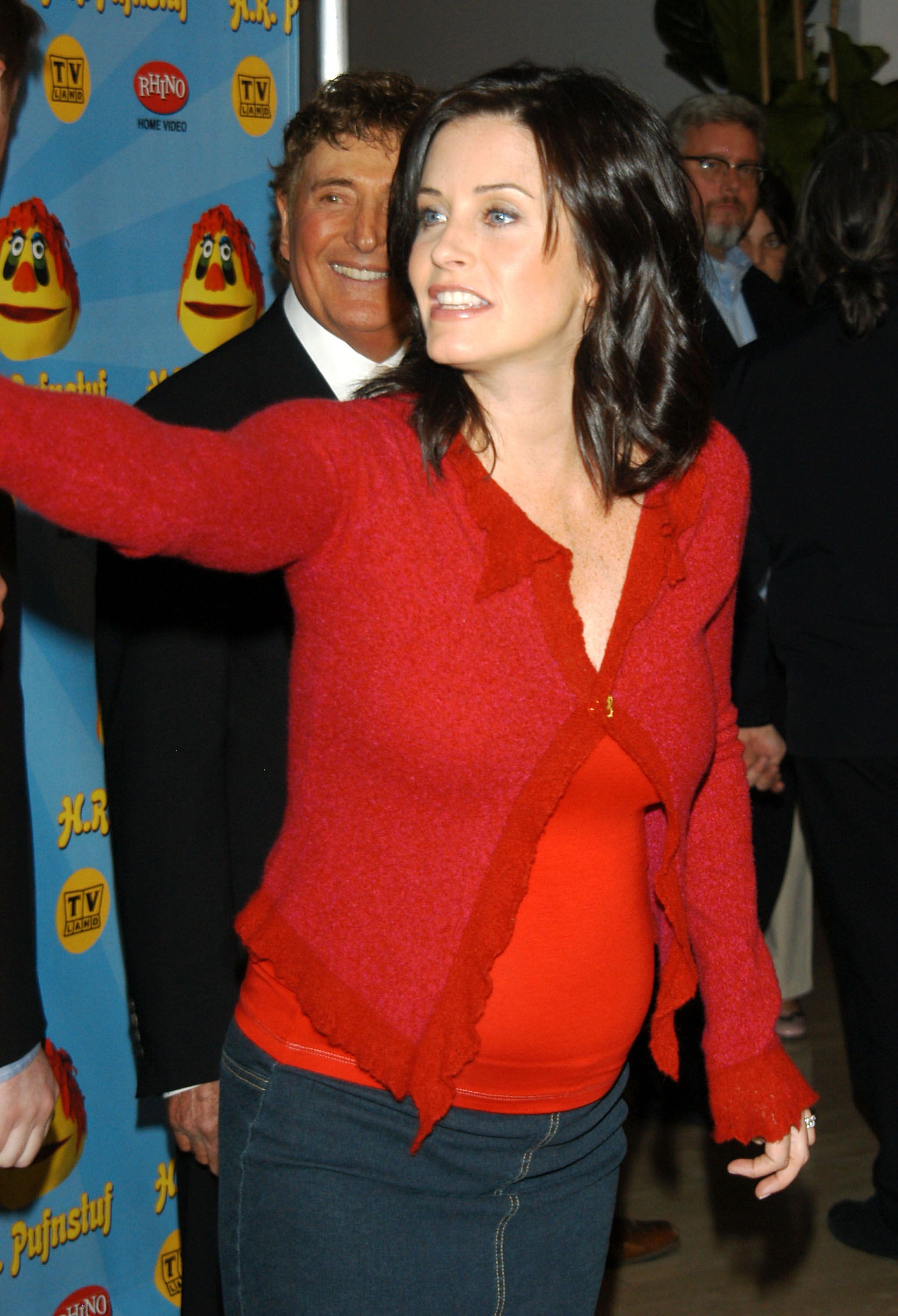 ---
Though, during the last season, the 40-year-old actress was pregnant with her daughter Coco. That's why she was wearing lots of scarves and loose clothes towards the end of their run. Though, if you look closer, you'll notice her round belly.
16. Tom Selleck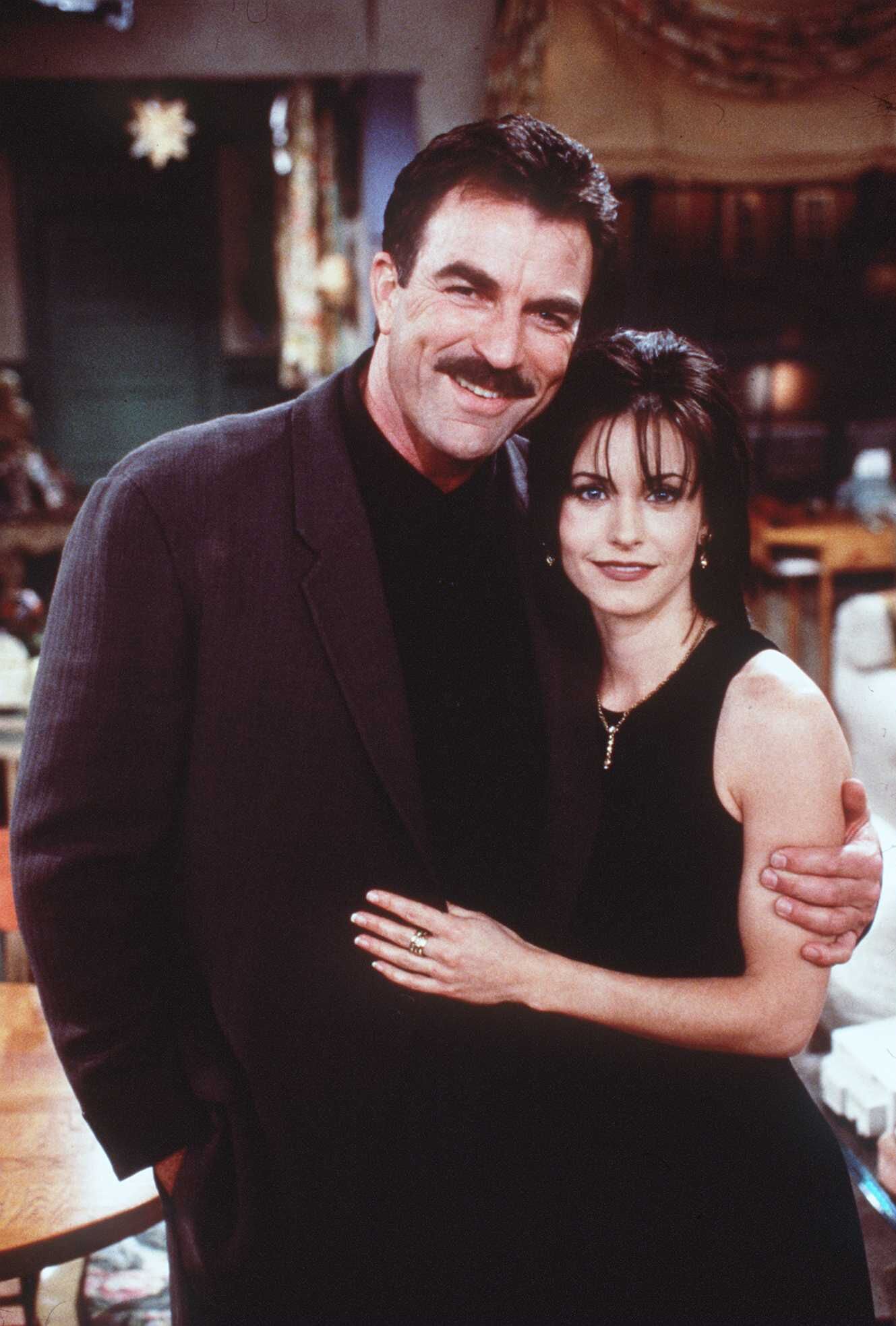 Remember Monica dating M.D. Richard Burke? Despite him being 20 years older than her, did it even matter since the actor who played Richard was the incomparable Tom Selleck?! The females in the studio audience went so crazy every time he entered a scene that they had to re-tape some of those on an empty set! We definitely love Chandler, but you can't disagree that petite Monica looked stunning next to a tall handsome doctor.
17. Meet repeat
---
Rachel and Chandler meet for the first time three times! The first time is in the first episode when Rachel runs away from her own wedding and meets Monica with her friends at the cafe. However, they were also introduced to each other for the first time in The One With The Flashback… and apparently, they met for another first time even earlier at Thanksgiving at Ross and Monica's parents' house.
18. Sad Chandler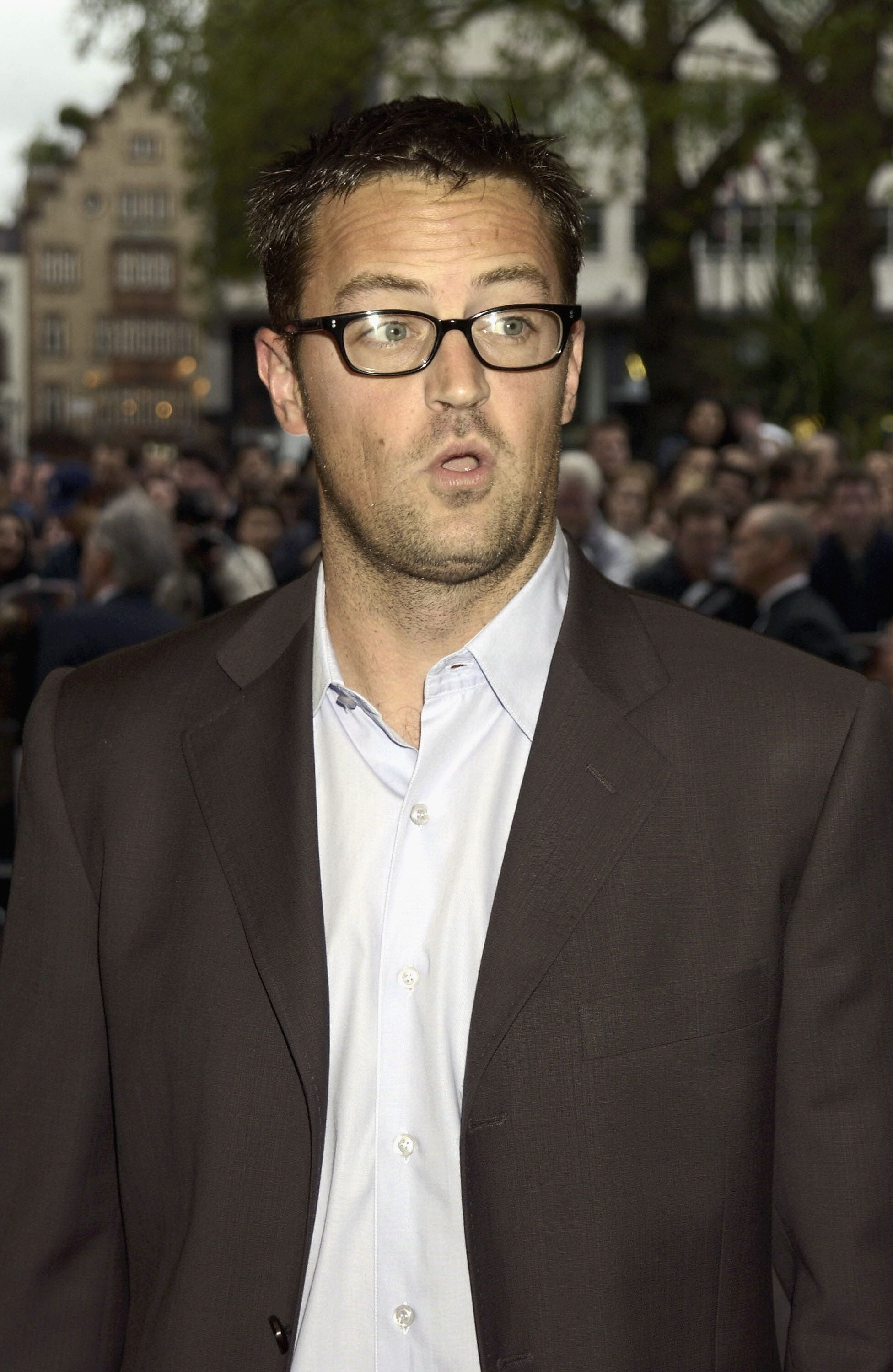 Everyone loves Chandler's sarcastic comments and jokes. Well, except for his best friends. The only logical thought we came to is that the director didn't want to ruin the flow of the scene with pauses for laughs. Yup, Chandler, not fair, but we know you're "the funny one."
19. Potato dessert
Sometimes there are weird desserts in Central Perk. Really weird! Ok, actually just once. In a shot of Joey in Central Perk, you can see a potato in the cake display stand right next to him. Yes, a potato.
20. Bruce Willis vs Matthew Perry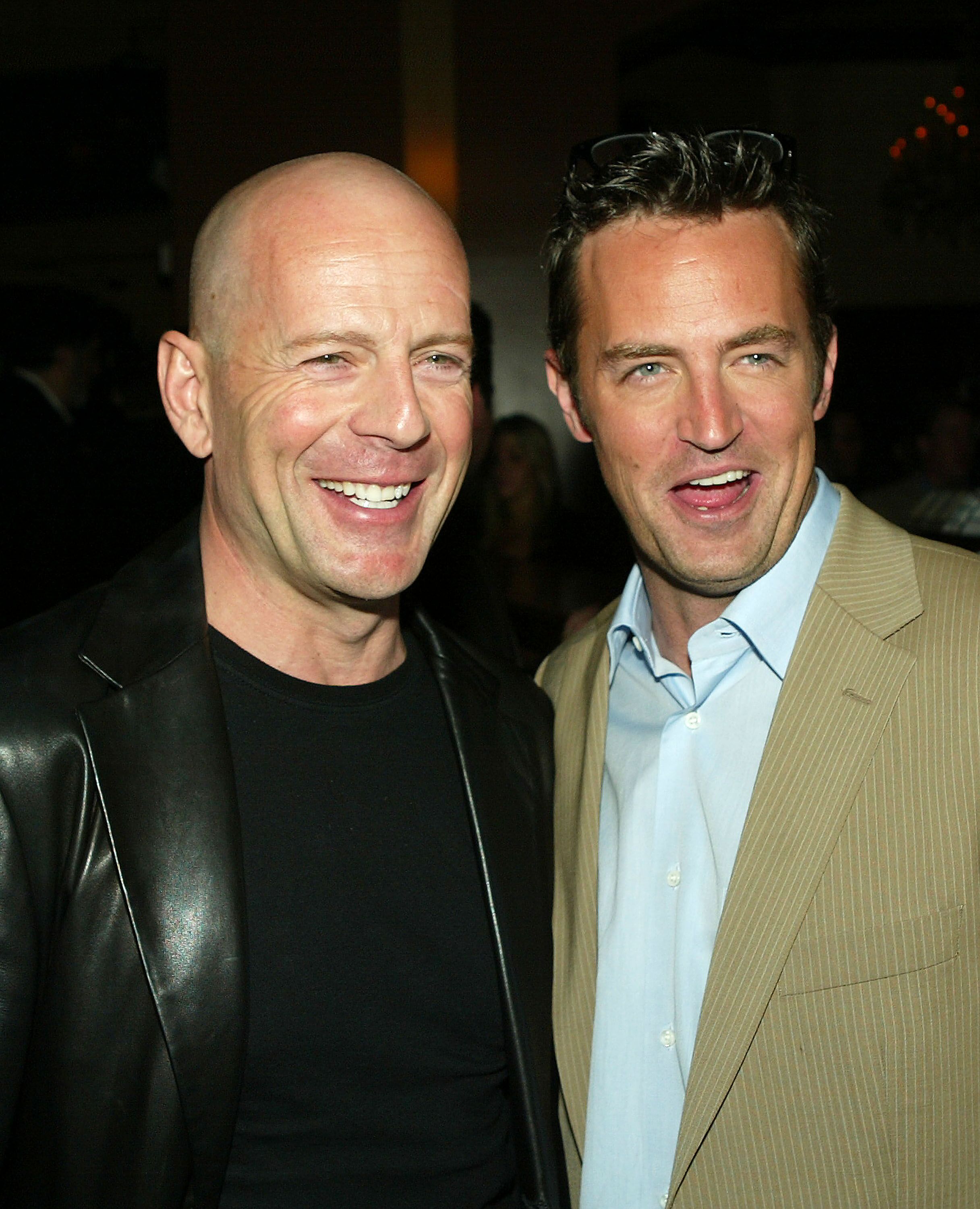 ---
Ross is a die-hard fan of Bruce Willis films, so you'd think he could have said something when meeting his girlfriend Elizabeth's father, Paul Stevens, who happens to be played by Willis. Perhaps he was just too nervous.
Apparently, Perry was quite a gambler! He got into a debate with the actor Bruce Willis while the 2 were starring in The Whole Nine Yards. Perry was sure that the film would be number one in the box office on its opening weekend, but Bruce Willis disagreed.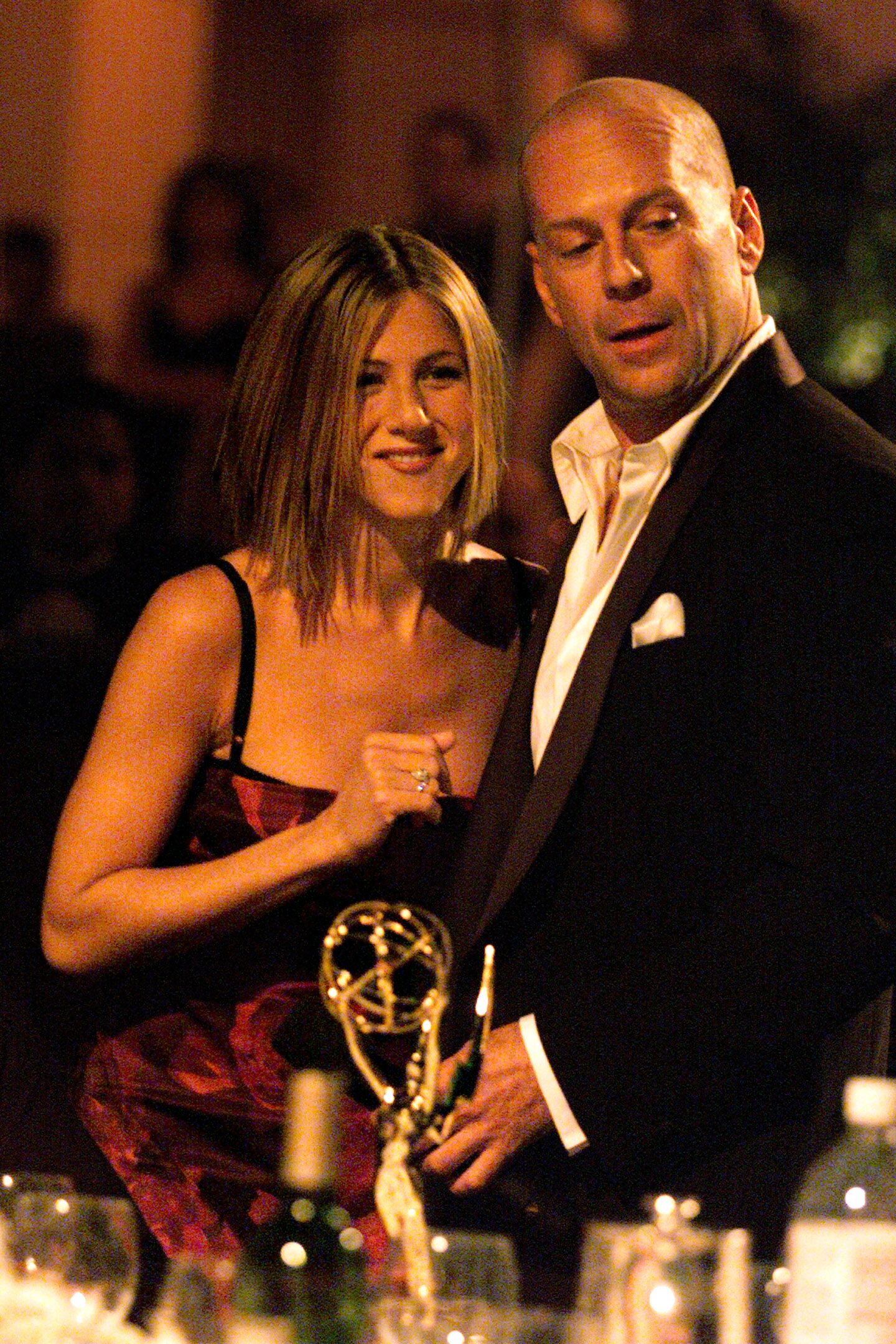 The actors bet that in case of Bruce losing the bet, he was set to appear on Friends as the father of Ross's girlfriend and Rachel's crush. As a result of the bet, he had to donate his earnings to charity for the guest stint. Well, we are definitely happy that Matthew Perry won the bet, as he gave us a few unforgettable moments on the show.
And... Here is a bonus: Are you sure Chandler's not gay?
---
Many people, including Lisa Kudrow, thought that Matthew Perry's character was gay. Kudrow said she was surprised to hear Perry's interpretation of Chandler at the first read-through because when she first read the script, she thought Chandler was meant to be gay. And it wasn't just her. 
During the first few seasons of the show, many viewers argued about Chandler's sexual orientation. In 1997, David Crane said to Entertainment Weekly. "No, Chandler isn't gay. Nor will he be gay."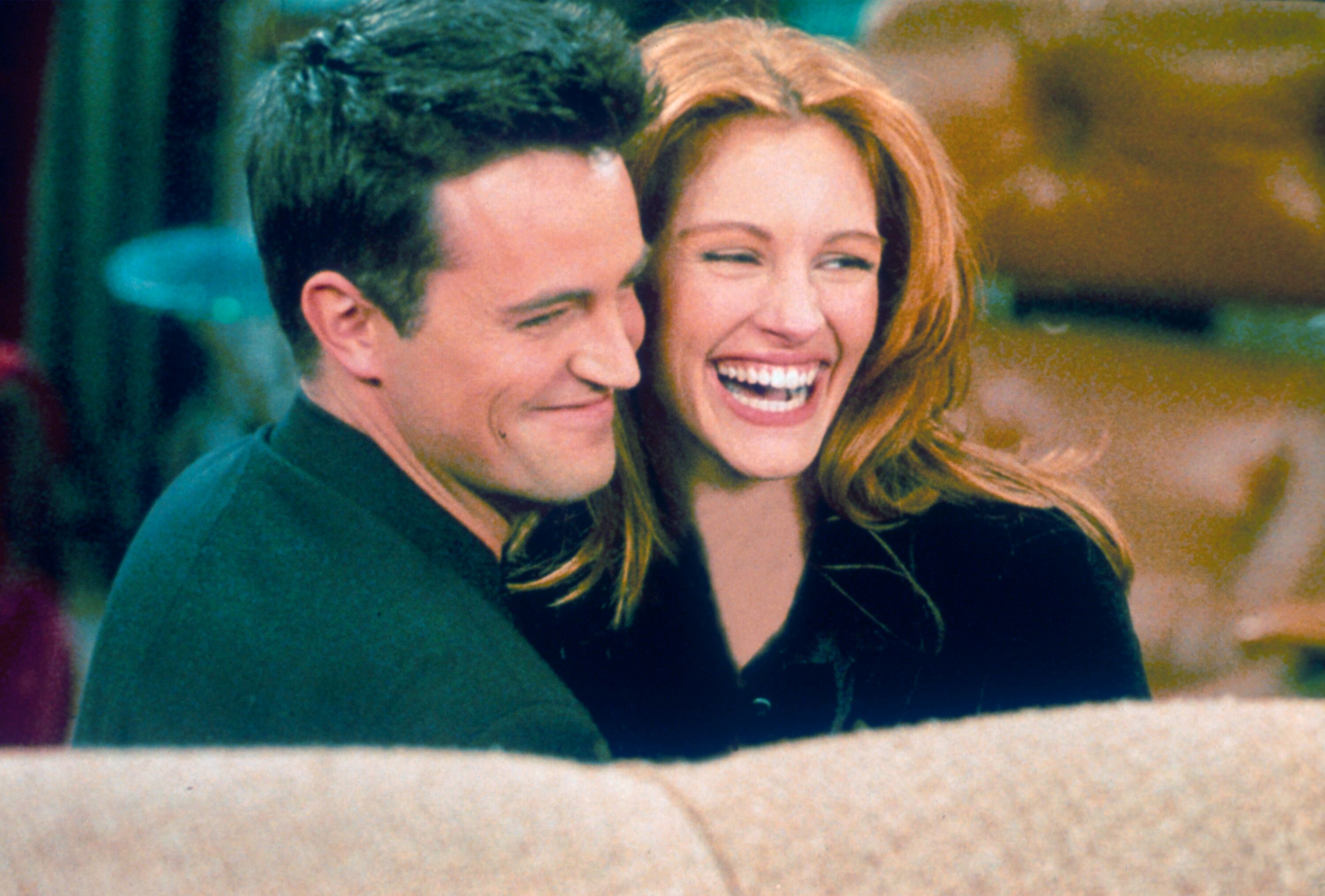 Even though Friends released its last episode back in 2004, the sitcom has millions of fans all over the world. Are you one of them? Find out in our next article what Friends' actors are doing now, whether they are married or not, if they have kids, and if they are happy.