The Big Bang Theory: Life Before The Show
It's hard to imagine that the cast of The Big Bang Theory had a life before the show! And not even all of them dreamed about having a career in acting. 
Do you want to know where The Big Bang Theory actors were before the show? Who imagined themselves as a musician? Who portrayed a terrorist in an episode of NCIS? And who could have been playing at the U.S. Open had their career path taken a different direction? Find out what our favorite actors were doing before the series!
Kaley Cuoco aka Penny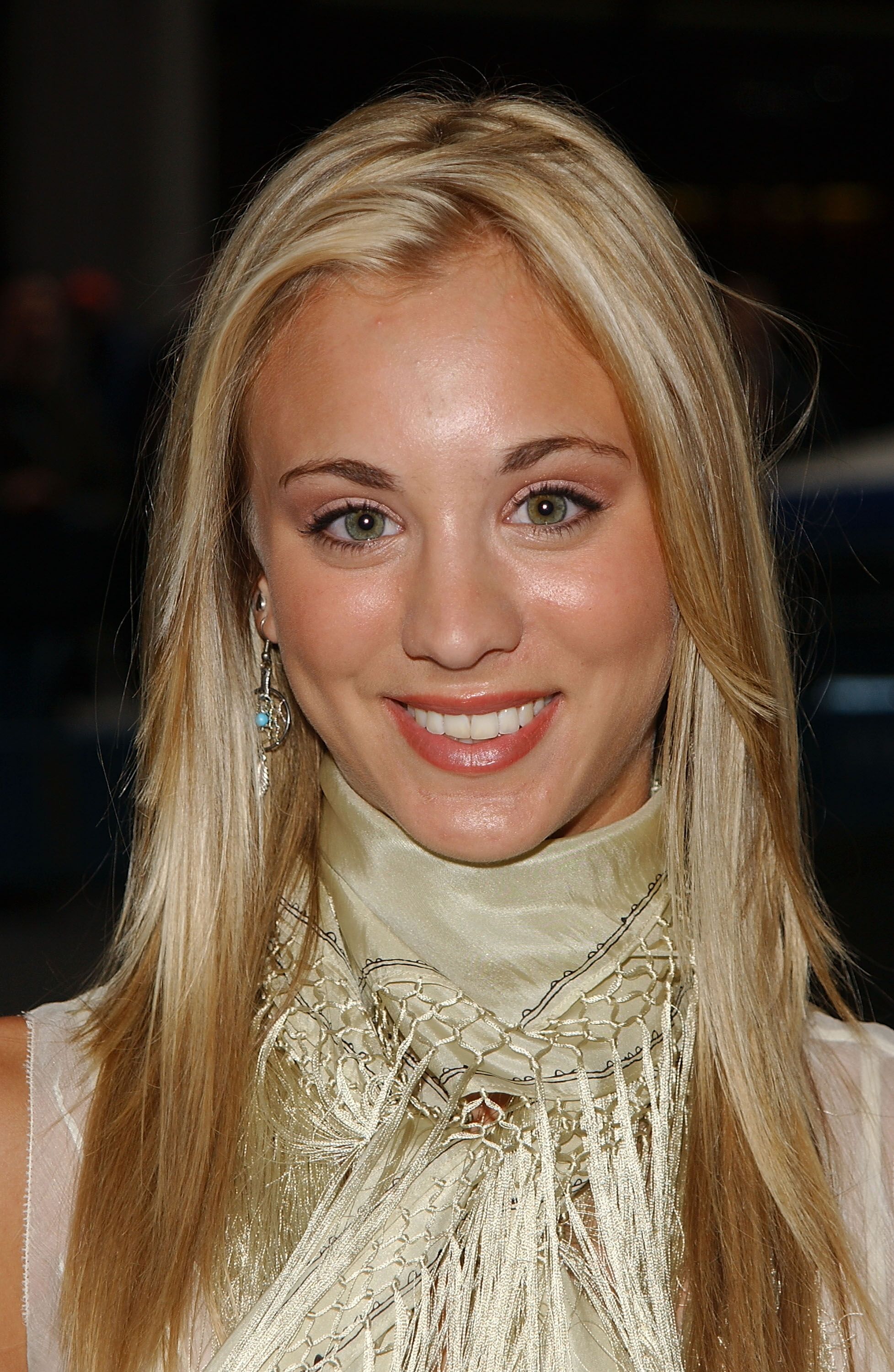 Kaley Cuoco had 2 great passions in her childhood. It was acting and tennis. Yes, if acting hadn't panned out for Cuoco, the chances are we might have seen her play at the U.S. Open! Her parents encouraged a wide range of extracurricular activities. 
"But if I wanted to audition, I had to play tennis," she told The San Diego Union-Tribune. "If I played tennis I had to be in a dance class. I always had multiple activities, so I never had to count on any one of them to feel successful."
Just like many other showbiz children, Cuoco started by doing commercials. After portraying a young Claire Danes in My So-Called Life, Cuoco went on to portray the younger version of another famous person, comedian Ellen DeGeneres, in the groundbreaking Ellen sitcom. 
Cuoco also appeared on Charmed - you might have seen her on Season 8. In 2005 she joined the main cast for the final season of this charming show and portrayed Billie Jenkins.
However, the real fame and status of the sex-symbol were brought to her by her role as Bridget Hennessy in 8 Simple Rules. Her fans still remember those amazing scenes in her bikini!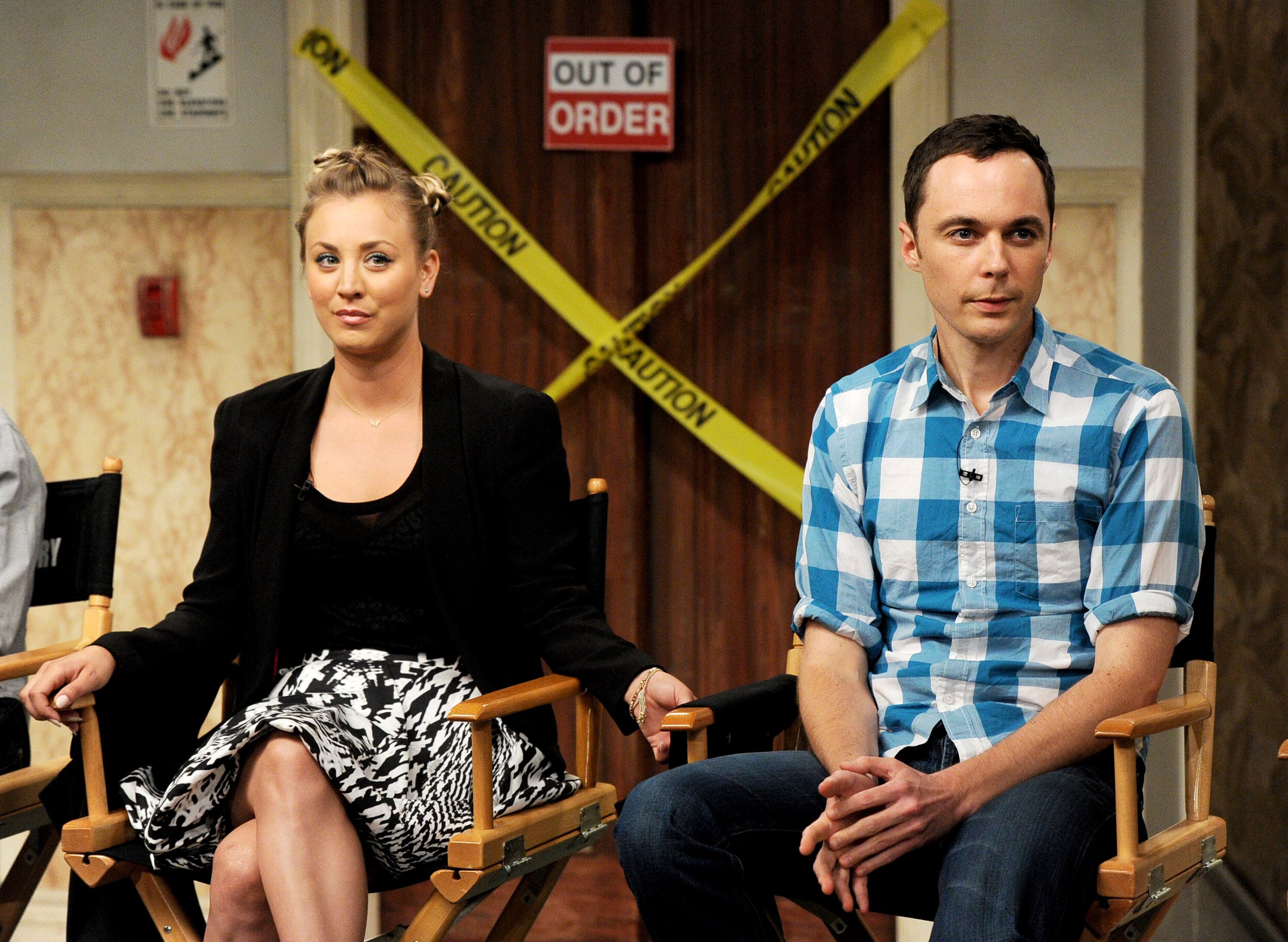 It seems like it should have been easy for Kaley to get the role of Penny in The Big Bang Theory, though according to the actress herself, it took her three tries to be cast in this role! Moreover, the original female character was first called Katie and was supposed to be portrayed by Amanda Walsh. We don't mind Amanda, she's a great actress, but the choice of Kaley Cuoco was just a perfect fit!
Unfortunately, now you won't find Cuoco at the court. You will likely find her either in the stable or at the riding-school. The actress loves horses and owns a stunning barn and quite the collection of top-notch horses. Even though one fall nearly cost Katey a leg and stopped her from being able to act for a while, Katey can't say no to her pets. Who knows, maybe one day she'll take a break in her acting career and devote herself to equestrian sport?
Simon Helberg aka Howard Wolowitz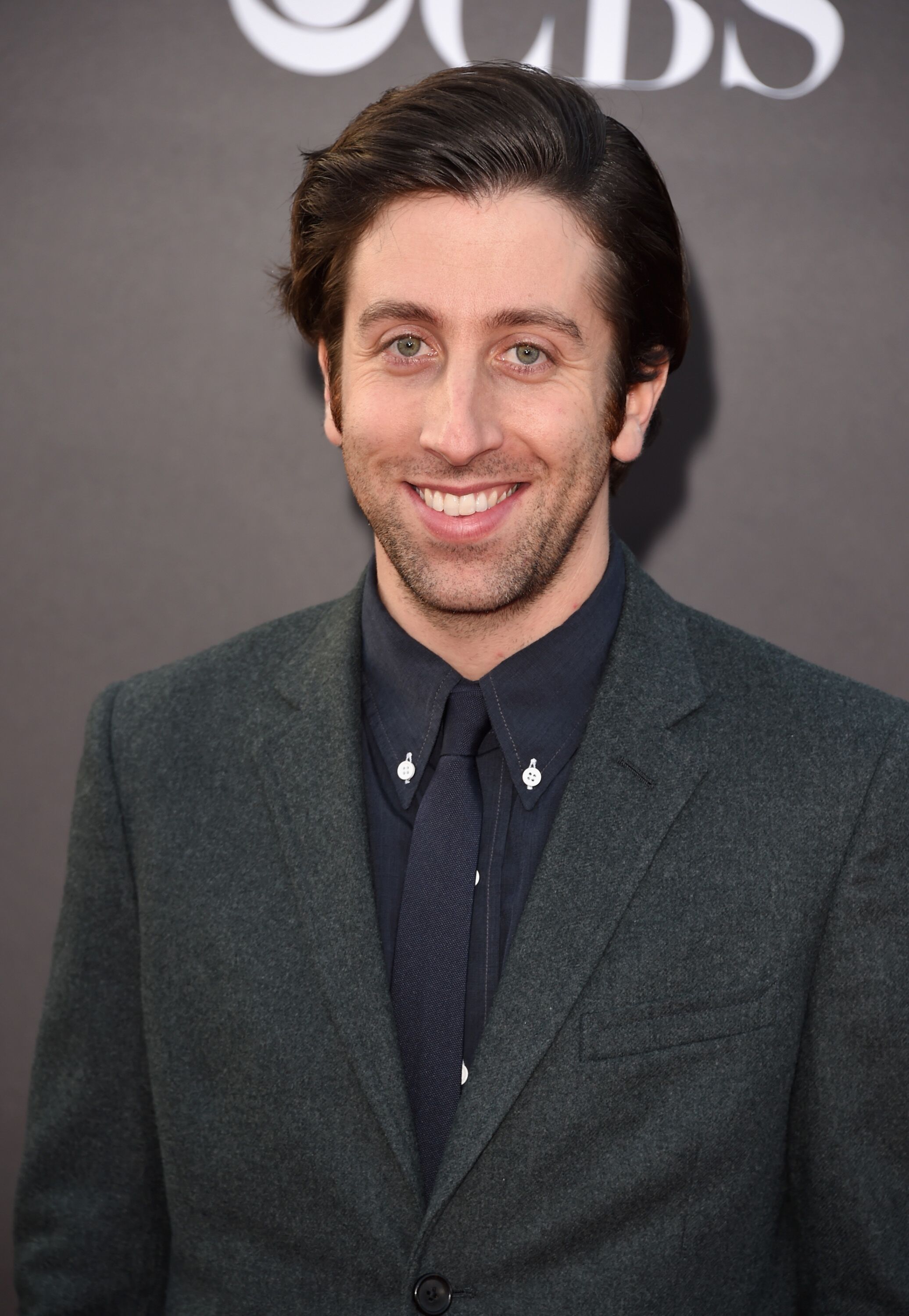 Simon Helberg never would have played Howard on the comedy if his first dream had come true. His original showbiz goal was much more musical. When asked what sort of musical genre he would have joined if he had had a chance Simon Helberg says: 
"Boy band. I grew out a ducktail. I didn't know how to do anything, but I had a ducktail. So I was camera-ready", - he said.
Despite a failure with his musical career, Simon has had some small, yet noticeable parts, before the triumph in TBBT. He had a recurring role on Joey, Matt LeBlanc's sitcom in the years following Friends. And it's a bit funny but he was also a regular on Matthew Perry's series, Studio 60 on the Sunset Strip, in 2006 and 2007.
"I remember almost not going in because I was working on Studio 60 on the Sunset Strip and it was the beginning of pilot season. I was working with a great group of people and loved this pilot. I read Big Bang the year before - they shot it twice - and read it the first year. I thought, "Why are they doing this again?", - Helberg recalls.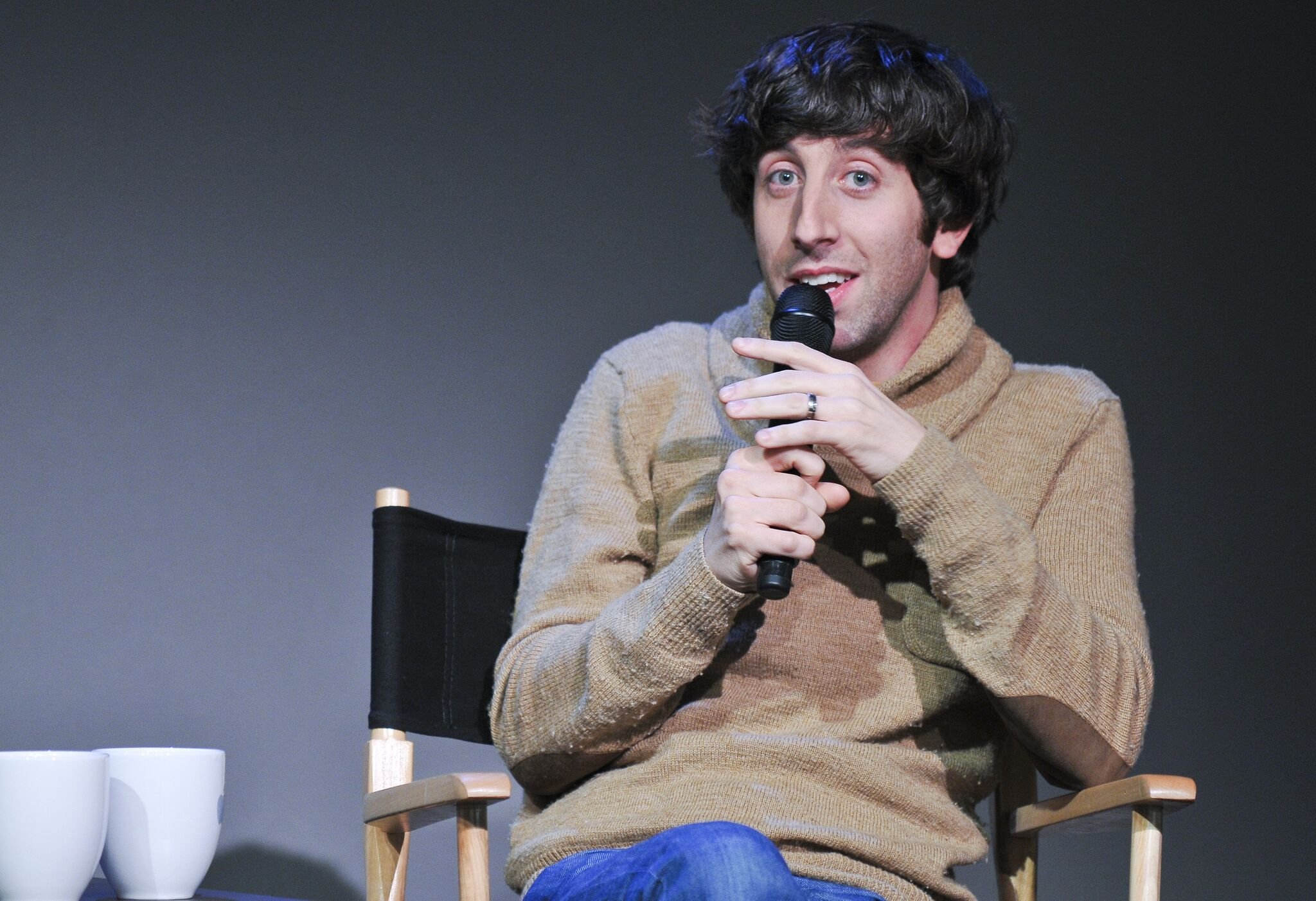 The actor wasn't impressed by the script and he didn't plan on leaving his job at Studio 60 for this sitcom, but his agent persuaded him to go to the audition.
"I remember Chuck and Bill laughing a lot - and the look Chuck gave me. He can have a look in his eyes that you can't really read him but he was smiling. I thought some wheels were turning. I knew he liked what I did and I'll never forget hearing that laugh. It's still the highlight of my day when I hear that laugh", - Helberg revealed.
Melissa Rauch as Bernadette Rostenkowski-Wolowitz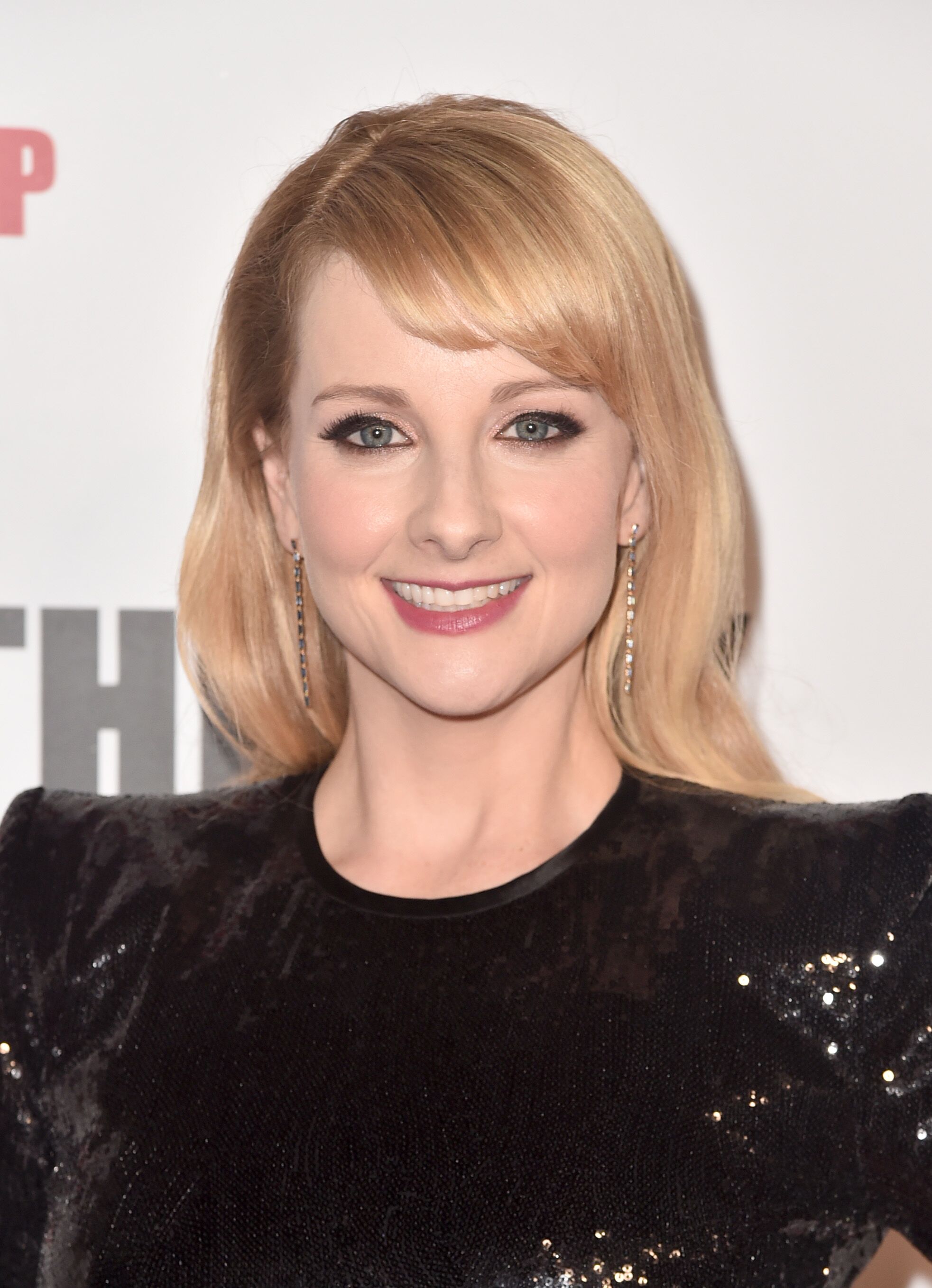 Melissa grew up as a shy and unassuming girl before she ended up at the school. The actress recalls that "From the time I was little, being on the stage or inhabiting a character was always where I was happiest".
Rauch broke into the comedy circuit while she was studying, with minor appearances on stages throughout New York City. She got her first big part on TV in 2009, on the American remake of the Australian TV series Kath & Kim. She portrayed Tina on the show which ran for one season and starred Selma Blair and Molly Shannon. 
The actress recalls how a few days before she got invited to the audition, she had been at the unemployment table to get her unemployment check.
"I had to go to this seminar about how to get a job. It was awful. It was a dark week!" - she said.
The actress was a huge fan of the show and was super nervous before the audition. When Melissa came to the audition, there were hundreds of girls but she managed to get through the first stage.
"The character description just said something like, "Cute, sweet catholic scientist who goes on a date with Howard." I knew she lived with her mother and that her mother dressed her, so I wanted to do something that made her more child-like, and I thought of raising the pitch of her voice a bit", - Melissa described her audition in one of the interviews.
When the actress came home she ran to her husband saying she was taken into the show. At the time it was just a small part in one episode, yet, it was a huge step forward for her career.
Johnny Galecki as Leonard Hofstadter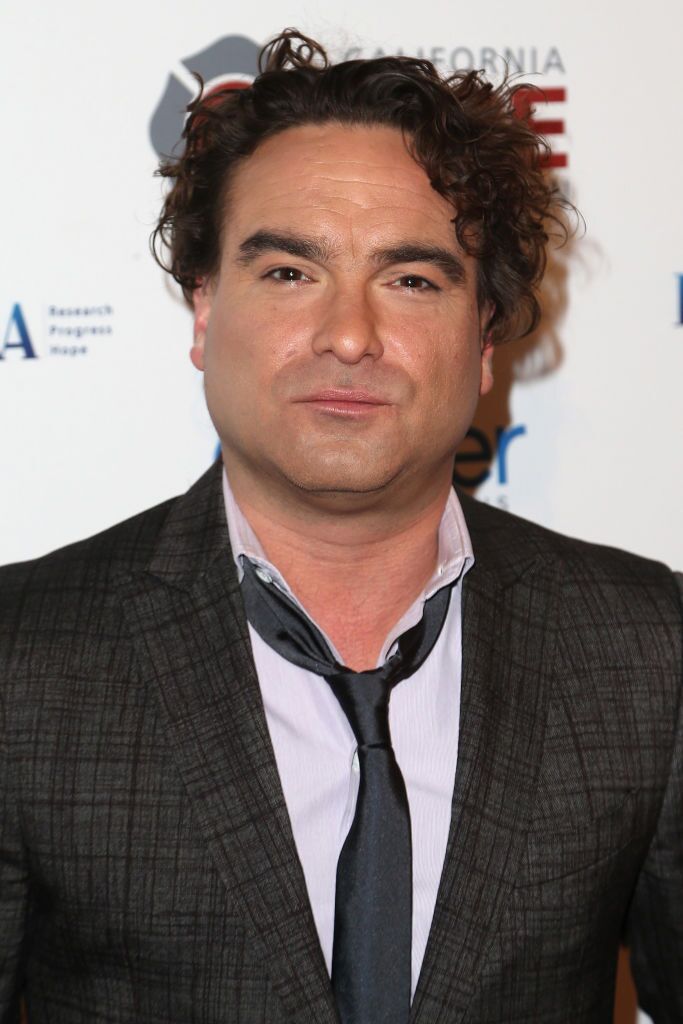 It is ironic that Galecki who left school at age 14 plays Leonard, a well-educated scientist obsessed with knowledge. It's also surprising that it is Galecki who can boast the most about his impressive acting career among the entire TBBT cast!
Galecki started acting at the age of 12. The future star earned his first acting credits in the '80s in TV movies, A Night in the Life of Jimmy Reardon, Prancer, and National Lampoon's Christmas Vacation. But the actor's most successful role was the role of David in the long-running comedy series Roseanne, for which he won a Young Artist Award.
After Roseanne, he starred in Hancock, opposite Will Smith, and Charlize Theron, Happy Endings, Vanilla Sky, I Know What You Did Last Summer. Overall, he's played in more than 30 movies. Impressive, huh? In interviews, the actor often recalls how he started working on this show:
"I was working at a theater in New York and Chuck Lorre called and said, "Me and Bill Prady are talking about something; we don't have anything written yet but we will in a couple weeks. Can we fax you a couple of pages?" That was it."
The actor also recalls how the first read between him and Jim went. As they were standing outside the studio, Galecki asked if Jim wanted to read the scene through, and Jim said no. "We just chatted. It was really amazing to see Sheldon come to life like that. It wasn't a character that I understood on the page initially and seeing Jim do his first line as Sheldon, I got it and now I get these two together," the actor laughs.
By the way, Johnny learned to play cello in his early twenties. Quite an unusual choice of instrument, huh? But this skill turned out to be useful, as in one of the episodes, Leonard showed of his bowing.
Kunal Nayyar as Raj Koothrappali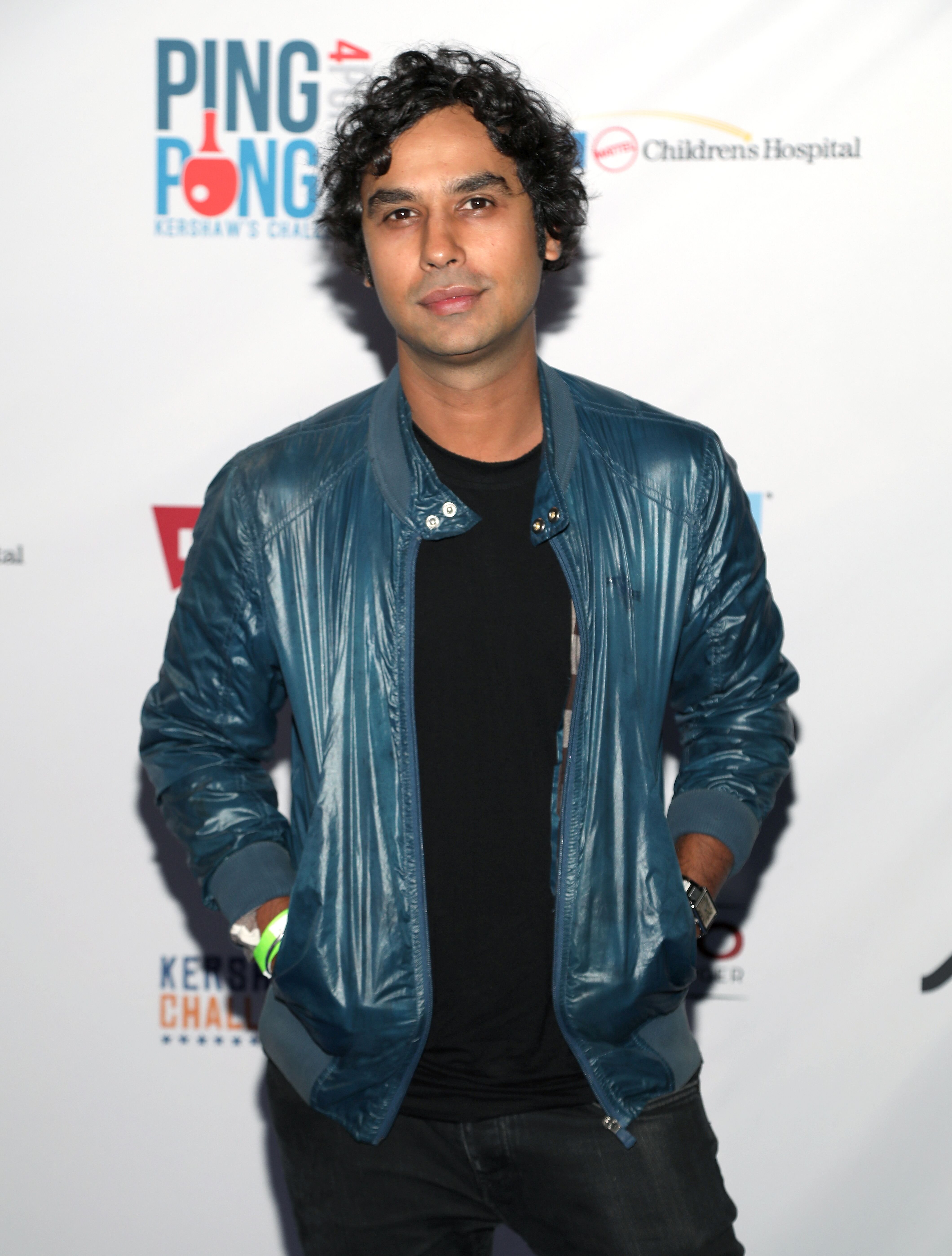 Just like his character on TBBT, Kunal is quite the pragmatic one. Unsure he'd make it as an actor and afraid of disappointing his parents - he studied business at the University of Portland, where he obtained his bachelor's degree. When he wasn't studying, though, he spent a lot of time in the theater and eventually grew to love acting.
"I got into acting because I was lonely I've just arrived in America 15 to study business and I didn't know anyone and I looked, sounded and smelled different to everyone. I wanted to do something where people were forced to interact with me".
Kunal Nayyar worked as a theatre artist and appeared in the 2004 movie S.C.I.E.N.C.E. as the pizza man and as a terrorist in one of the episodes of NCIS. Nayyar's agent heard about the role of a scientist in an upcoming CBS pilot and encouraged him to go audition. Despite almost no experience in working on TV, Nayyar got the role of the astrophysicist Rajesh Koothrappali.
"It was amazing. I had no idea I was going to get the role. I remember Chuck Lorre and Bill Prady laughing a lot and I just felt so much in my element. I'd just gotten my MFA in acting from Temple University and was high on life. I wasn't jaded and didn't understand the weight of the situation and I just walked in. That was so dumb!"
Mayim Bialik as Amy Farrah Fowler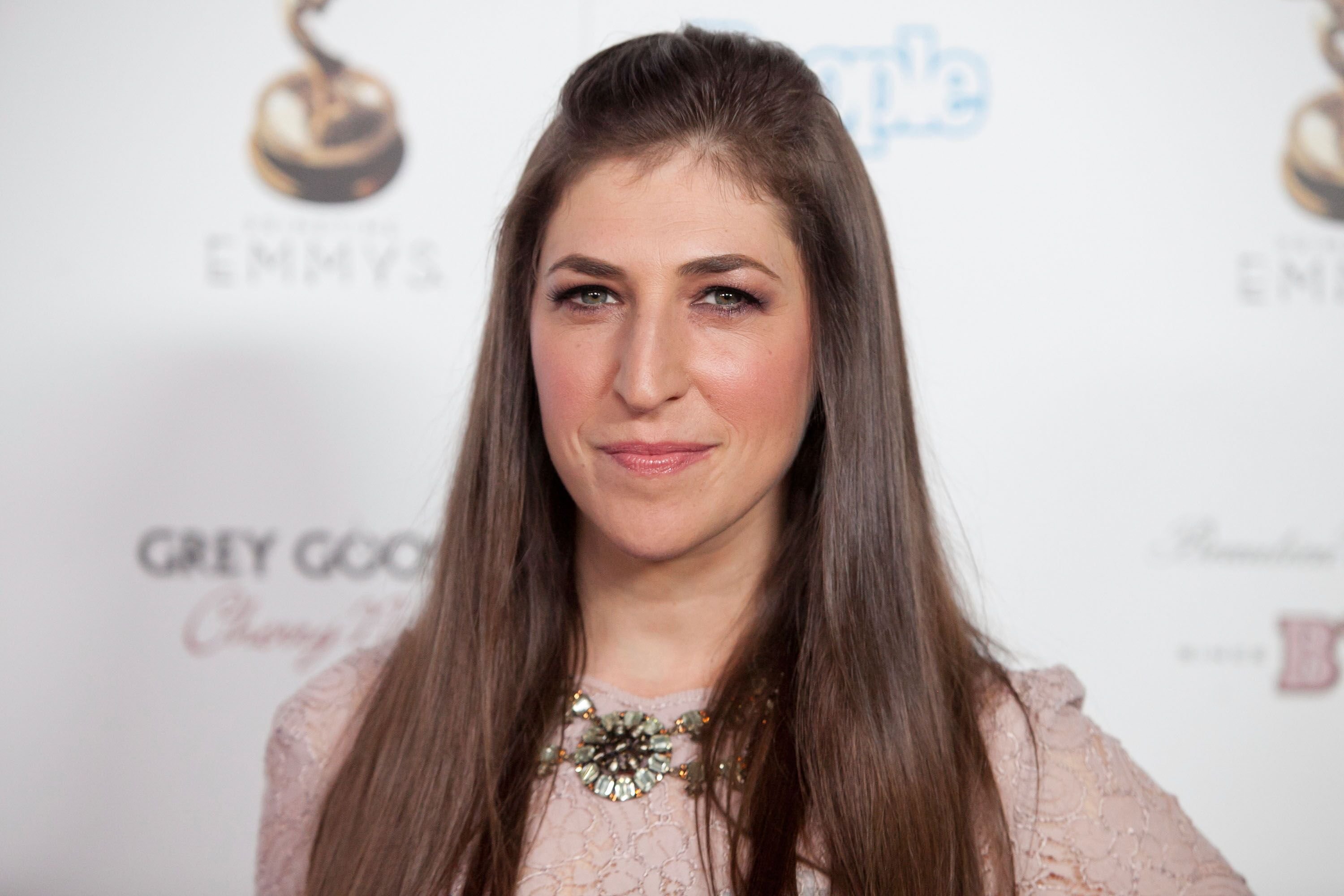 The only one who could beat Johnny Galecki in the number of parts played before the show is Mayim Bialik. Of course, we know that before she became our favorite neuroscientist, she was Blossom Russo on Blossom. But before she made a name for herself on that hit NBC show, she was in the Bette Midler film Beaches as a young CC. She also made an appearance in the video for Michael Jackson's song Liberian Girl!
Mayim took a break from acting and devoted her time to education, obtaining a Ph.D. in neuroscience in 2007. Can you believe that before becoming a part of the cast in the season 3 finale, the actress hadn't seen a single episode of the show?
"I had never seen it. I had heard about it and thought it was a game show, "cause someone told me I was mentioned on it, I think in the first season.", - she says.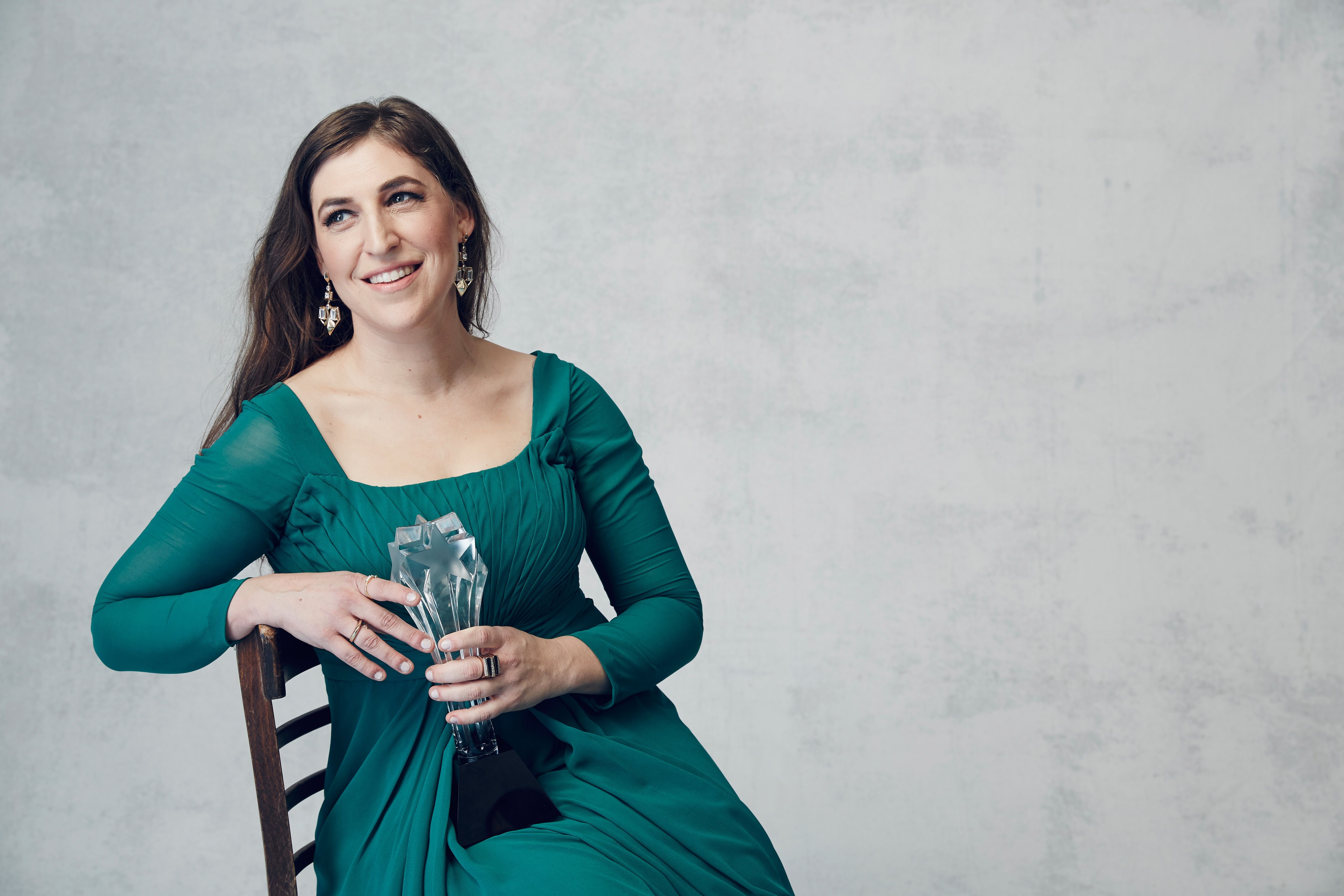 Bill Prady asked Bialik why she had Ph.D. Neuroscience listed on her acting resume. "He said, 'Is this for real?" I didn't know where else to put it on my resume, so I put it under miscellaneous, along with [things like] "Speaks Spanish, Ph.D. Neuroscience...'", - admitted the actress. Her Ph.D. in neuroscience seemed so impressive to the show's creators that they decided to make it Amy Farrah Fowler's major in the script. Maybe after the end of the show, Mayim will get back to science?
Jim Parson as Sheldon Cooper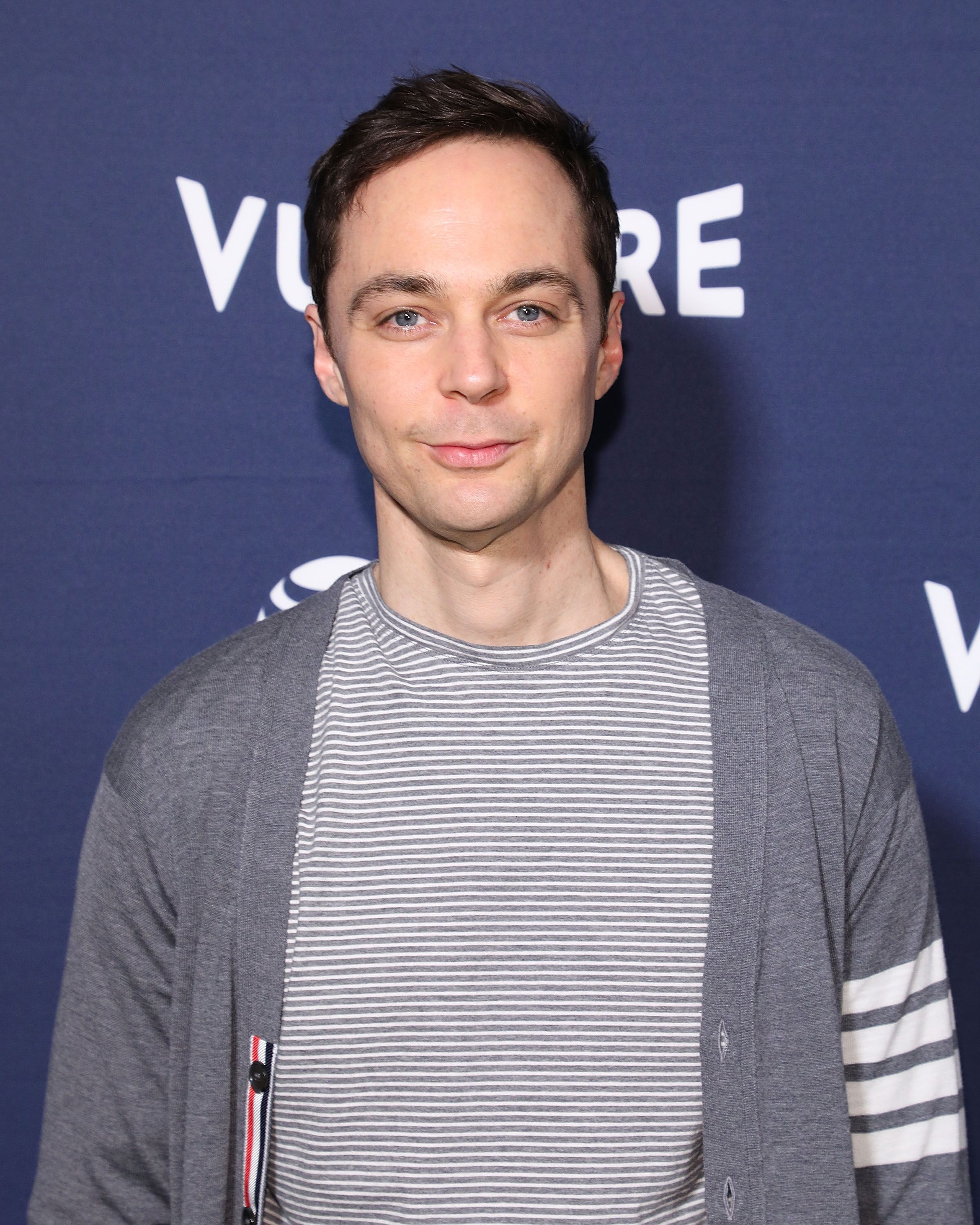 What a person wants to do with the rest of their life is often clear since their early childhood days, or at least that's what Jim Parsons claims. And he does have a right to say so, as he started his acting career in high school, appearing in 17 plays in 3 years. 
Besides acting, the most famous TV nerd is also fond of music, just like Johnny Galecki. His another hobby - playing the piano. Parsons took piano lessons from kindergarten until college, using the instrument to express his excess energy. "My mother says I would come home from school and I wasn't even worth talking to until I'd played for 40 minutes," he says.
But if you think that after college he was floating in job offers for movies and TV shows, you are wrong.
Before Jim Parsons became Sheldon Cooper, he worked as an Off-broadway theatre artist, also having appeared in several TV commercials. He also did minor shows like Judging Amy and Zach Braff's movie Garden State. What's interesting is that in this movie the character Jim spoke Klingon, a fictional language from the Star Trek universe. Knowledge of Klingon was useful during the filming of The Big Bang Theory, despite the fact that Parsons hasn't watched Star Trek (don't you tell Sheldon about that!)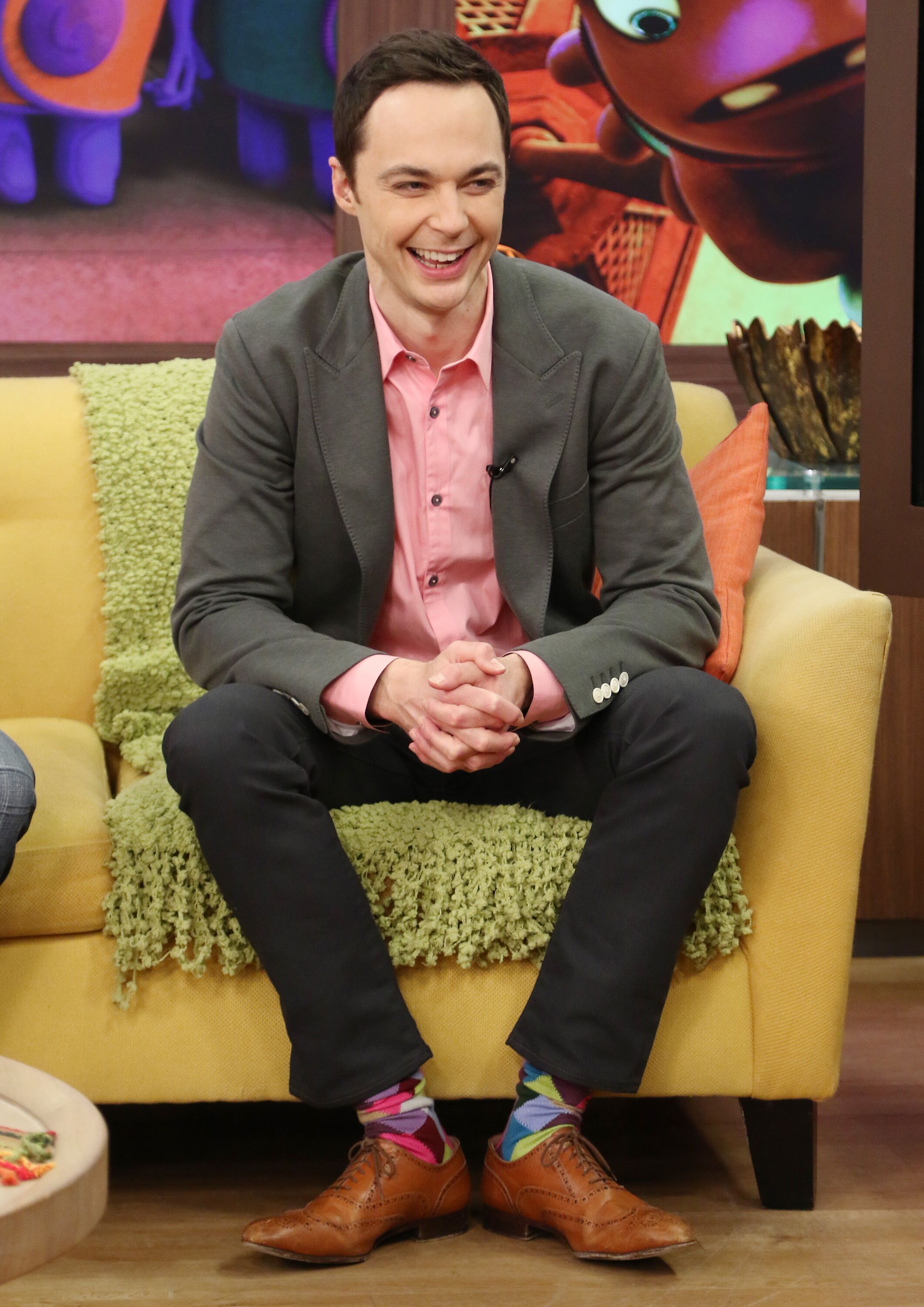 Parsons has estimated that he auditioned for between 15 and 30 television pilots, but many times when he was cast, the show failed to find a television network willing to purchase it. The exception was The Big Bang Theory. According to Chuck Lorry, The Big Bang Theory creator, when Jim Parsons just entered the room, everyone immediately thought he'd be Sheldon Cooper.