Friends: 6 Remarkable Facts About The Iconic Cast
Lisa Kudrow was a minute away from getting fired, Jennifer Aniston nearly quit the show and David Schwimmer found working on Friends "really terrifying"... These are not just 20-years-old tabloid titles but surprising, funny and sometimes scary dramatic moments from the Friends set!
Prepare to find out the most remarkable facts, that could have changed the show drastically!
Lisa Kudrow was afraid of being fired
If you thought Lisa Kudrow was the perfect match for Phoebe, here is a surprising story for you. The actress had to go through some really traumatic experiences in order to be finally picked for the role. Lisa had a very rough start of her career, short guest roles, lack of money, failed project after failed project and then finally got cast on Frasier.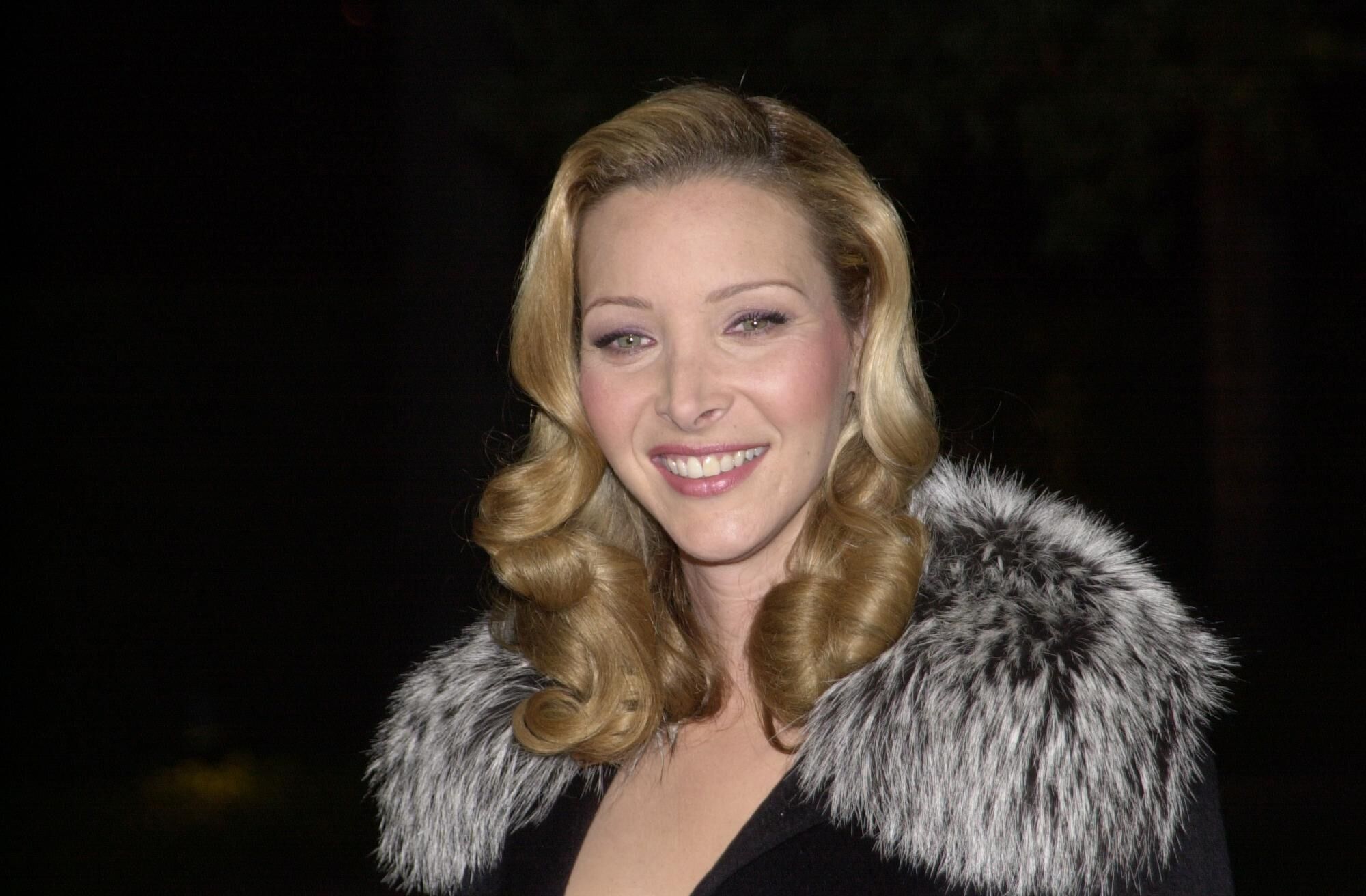 It was a dream! But after only two days of rehearsal, she got fired from the show - a show that everyone knew was going to be a hit, which it was. Her audition was perfect but when it came to rehearsal, directors realized their choice was wrong and gave the role to actress Peri Gilpin instead. It was devastating and really hit hard on Kudrow`s self-esteem.
And so, when she got her second chance her first week working on Friends was terrifying for the actress (and we don't blame her)! She was convinced that the moment would come when the director would tell her that she was fired. What made it even worse is that her character was not really a natural fit with the rest of the Friends.
Phoebe was so out of this world that showrunners constantly asked Kudrow as much as themselves: how do we convince the audience that she belongs to this group? It was definitely a problem and it came to the point where her director, who was trying to find a creative way to present Phoebe's character, spontaneously asked Lisa to deliver her lines while sitting under a table. 
And so she scrambled under the table, and said her lines without seeing the rest of the gang, who was sitting on the couch; It was horrible, the whole scene fell apart. And that is when Lisa decided it was the end and that she would be fired for sure. Little did she know that showrunners were in fact fascinated by her, and even evolved her character from being secondary to being a main! Yeap, initially there was only meant to be 4 leading characters, not including Phoebe and Chandler. But how could the showrunners resist all that charisma! So Marta Kauffman and David Crane put all their efforts into making all 6 friends leading roles.
Once Kudrow accepted the fact that she is really the part of the chosen ones, things started to get better.. Well, except for her struggles with the guitar. And while fans love to associate Phoebe with her iconic Smelly Cat, the actress revealed that she, in fact, hated playing the instrument!
"I didn't like the guitar. I wasn't getting it. So I think I even asked, 'What if she plays the bongos.'" she confessed.
The producers then brought in a professional guitar teacher to try and convince the actress to nail the role. Heh, perhaps that is when she learned the chords "bear claws", "turkey leg" and "the old lady".
David Schwimmer didn't want to become famous
But let's move onto another actor who found his SOUND on the set of Friends. Unlike Lisa, David did not have doubts about his suitability for the role. In fact, he did not even have to audition, as Schwimmer's character was created specifically for him.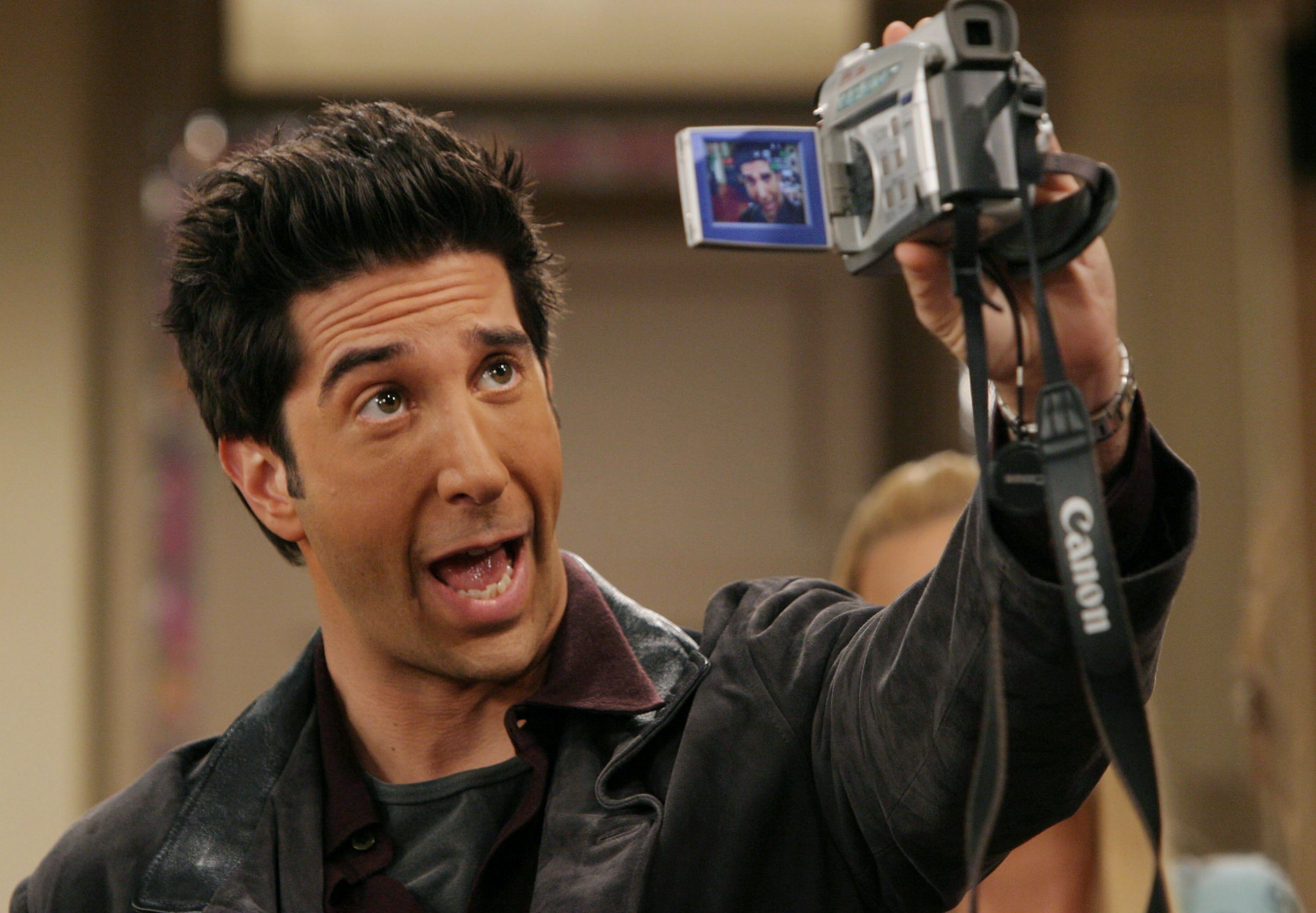 But there was one problem Schwimmer did not want to do the show. Actually it was worse than that, he did not want to do any television at all! He wanted to focus more on his theater company and agreed to join Friends only when he found out it would be en ensemble series with no designated star. To him it seemed more like a theatrical troupe format.
But oh boy did he change his mind when showrunners forced him to work with a monkey. Marcel, by the way, is named Katie in real life and she made the crew, and especially Schwimmer suffer. Once an entire shooting process cracked down because she decided to climb up to the ceiling and got really close to the grid of the lights.
The ceiling is like 60 feet high and once Katie jumped up, she practically disappeared into the blackness of the stage. And so the crew spent half an hour trying to catch her with help of mealworms.
Another thing that bothered Schwimmer throughout Friends was the Fame. He hated it. He confessed that working on the show was actually "really terrifying" at times. The attention was so huge that David just couldn't keep up. And soon it affected his relationships with other people that it actually took him years to adjust and be comfortable with it.
Jennifer Aniston didn't want to join the final season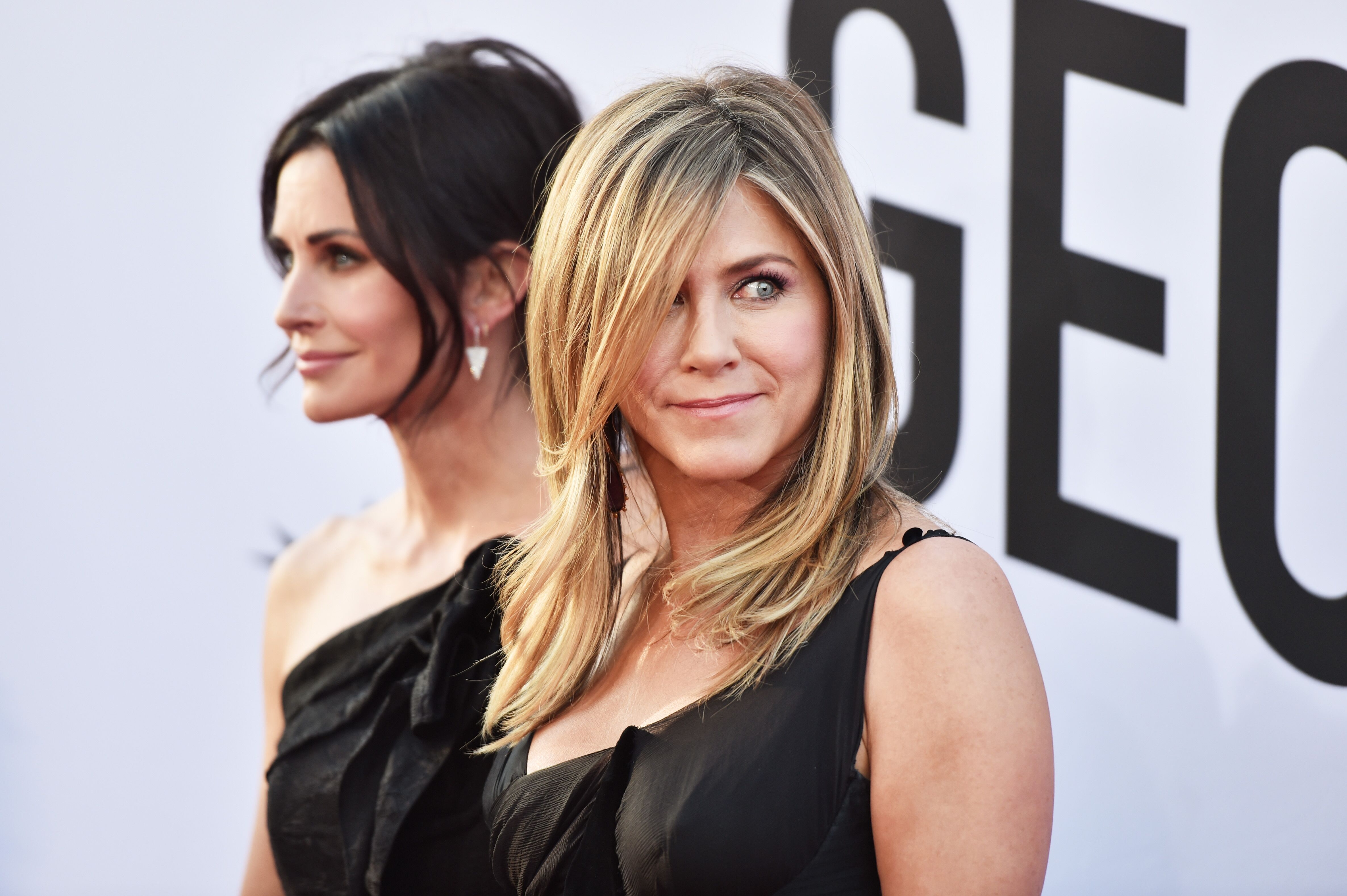 Another victim of the attention bug which seemed never left actress' home is Jennifer Aniston. In fact, so much was going on in her life that she almost refused to come back for the 10th season. Part of this was down to her busy career, another was probably due to her complicated marriage with Brad Pitt. And later Aniston revealed that she was debating not coming back because she had a couple of issues that she was dealing with. 
"I wanted it to end when people still loved us and we were on a high. And then I was also feeling like, "How much more of Rachel do I have in me?'"
Thankfully the producers persuaded her to come back at least for the cut short season. 
Jennifer Aniston also had to face a huge conflict with her mother during the sixth season. The rift happened when her mother Nancy Dow, published a Memoir From Mother and Daughter to Friends, without her daughter's permission.
According to its description, it was meant to be "an example of how to cope with and understand estrangement between parent and child." Not only did Aniston disagree with her mother`s thoughts, but it also ended up being a total media disaster that made her childhood traumas public. Nancy passed away without fixing her relationship with Jen and to make things worse, it turns out that Dow cut Jennifer out of the family will. However, despite the strained relationship, Jen still paid almost all of Nancy's bills in her final years. She is indeed a person of strong will and commitment.
Matthew Perry had some difficult years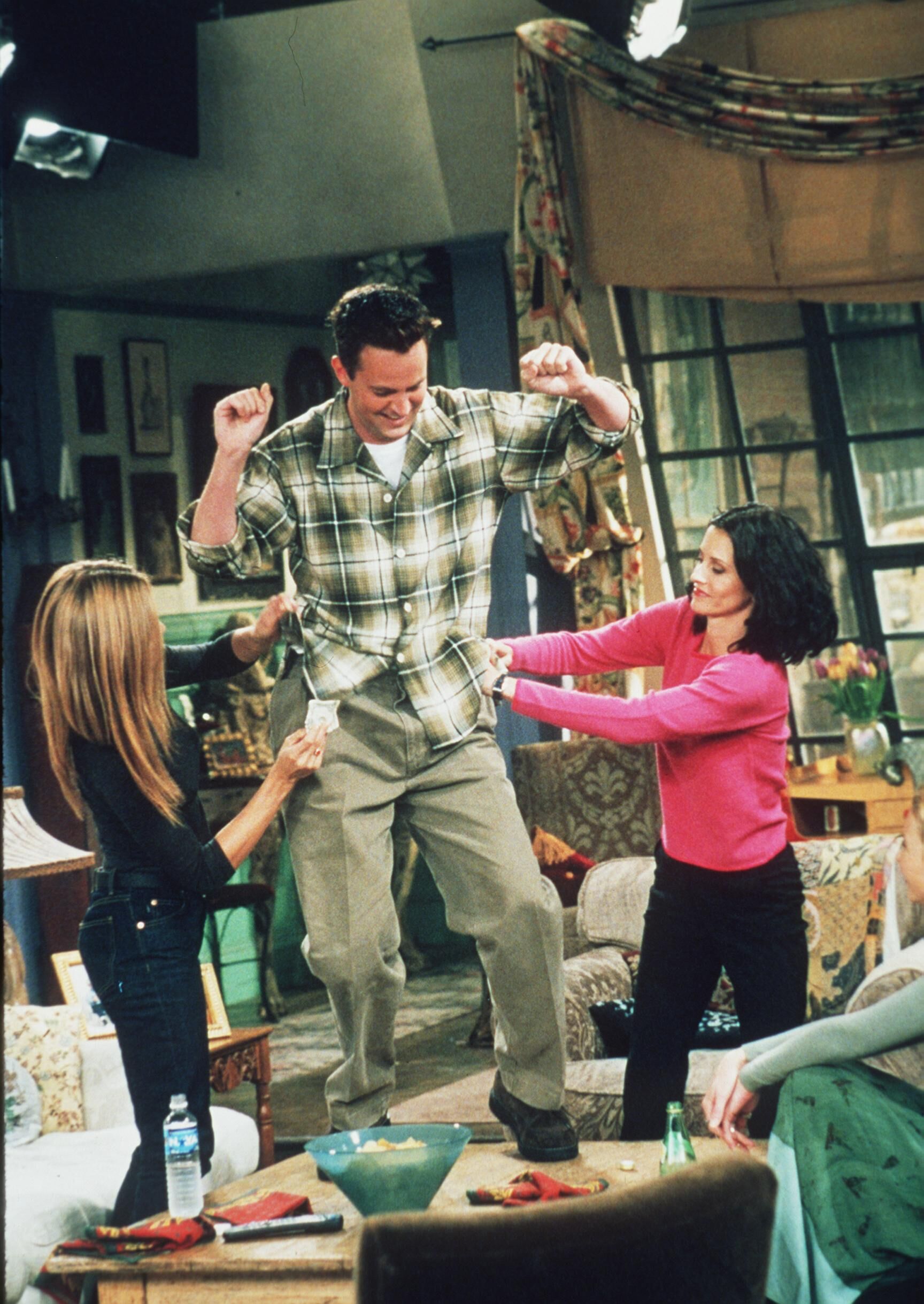 Being strong-willed is something Matthew Perry lacked during his tough years of substance dependency. Well, who did not hear that tragic story? Matthew Perry can't remember shooting three whole seasons of Friends, basically the most romantic part of Chandler`s relationship with Monica. Perry revealed to The Hollywood Reporter, that he secretly went to rehab twice during his ten seasons on the show. 
"I'm a pretty private person, but I was on a TV show that 30 million people were watching. So people knew. It was so public what was happening to me."
Fortunately, Matthew's been sober for more than 15 years and he also helps others who are in recovery.
But sometimes Matthew`s flaws helped him out while filming... Do you remember when Bruce Willis appeared on the show? Well, you should be thanking Perry for that because when the two were making The Whole Nine Yards, they made a little bet. Perry was sure that the film would be number one on the box office in its opening weekend, but Willis did not. If Willis lost - he'd have to appear as a guest on Friends and donate his earnings to charity. And we all know who won!
Courteney Cox had a tough path to motherhood
And what was the deal with Chandler's true love? Well, it turns out, the actress Courteney Cox went through some difficult times. After she celebrated her wedding with David Arquette things got really hard.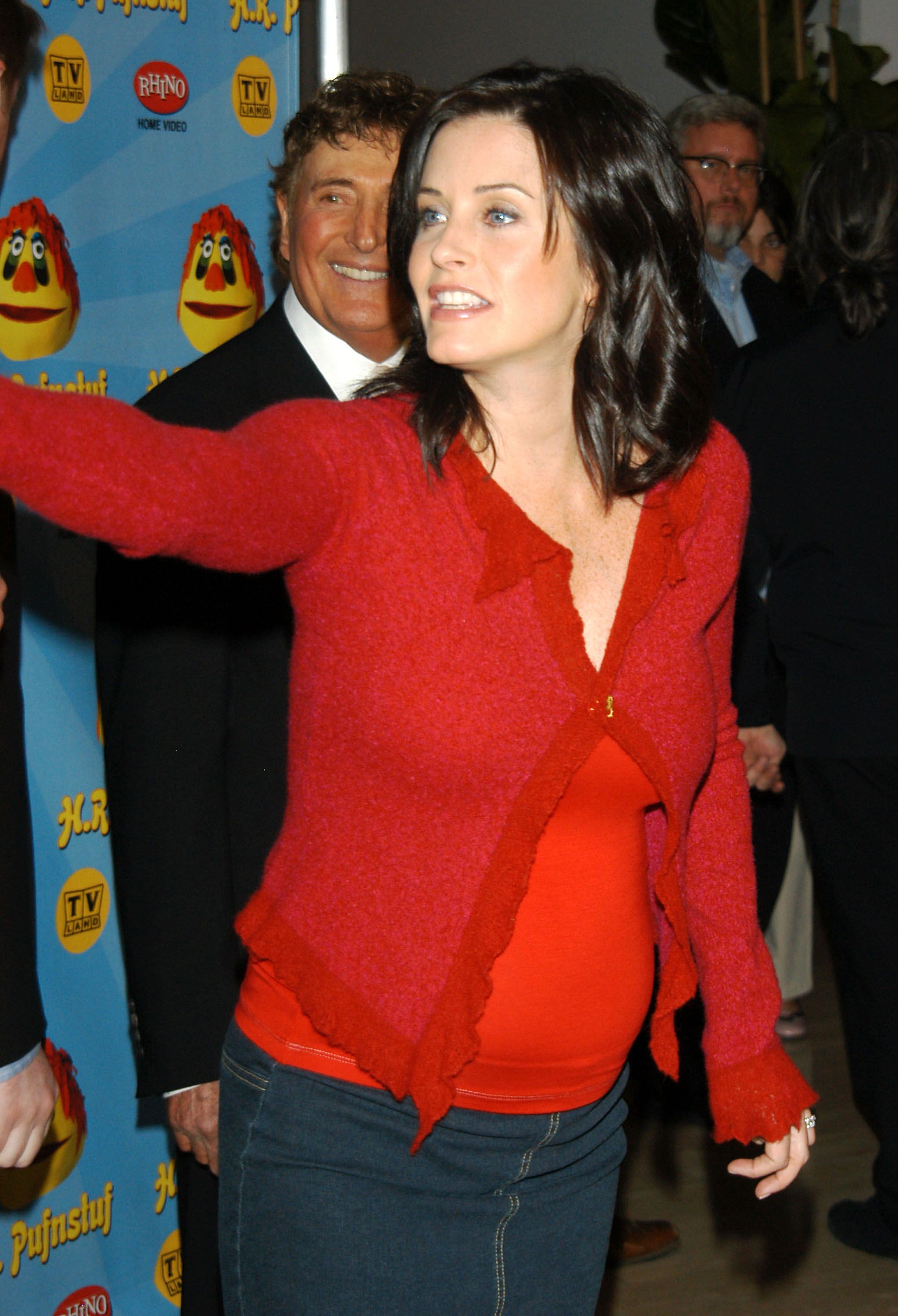 Courteney was excited about starting a family with babies. But she did not know she'd have to go through seven miscarriages on her way to motherhood. It is hard to imagine how the actress survived all of that, especially when the series reminded her of pregnancy all the time.
"I remember one time I just had a miscarriage and Rachel was giving birth. It was like that same time. Oh my God, it was terrible having to be funny."
Despite this horrible situation, Courteney never gave up. And just before her 40th birthday, and right after Friends ended its 10-year run, Courteney welcomed her daughter into the world - Coco. Moreso, the actress shared her journey to full-term pregnancy and birth on her docuseries 9 months with Courteney Cox.
She believes that it's important to share these kinda things so people can know that they're not alone. Aww, how thoughtful of her. It is incredible how strong and determined this tiny woman is and there are not enough words to praise that.
Matt LeBlanc was not "that kind of person"
And finally, it's about time to tell you about the obstacles faced by one very charismatic American-Italian guy. Turns out, the rest of the cast was not amused by Joe`s charm at the beginning, in fact, they were mostly afraid of him!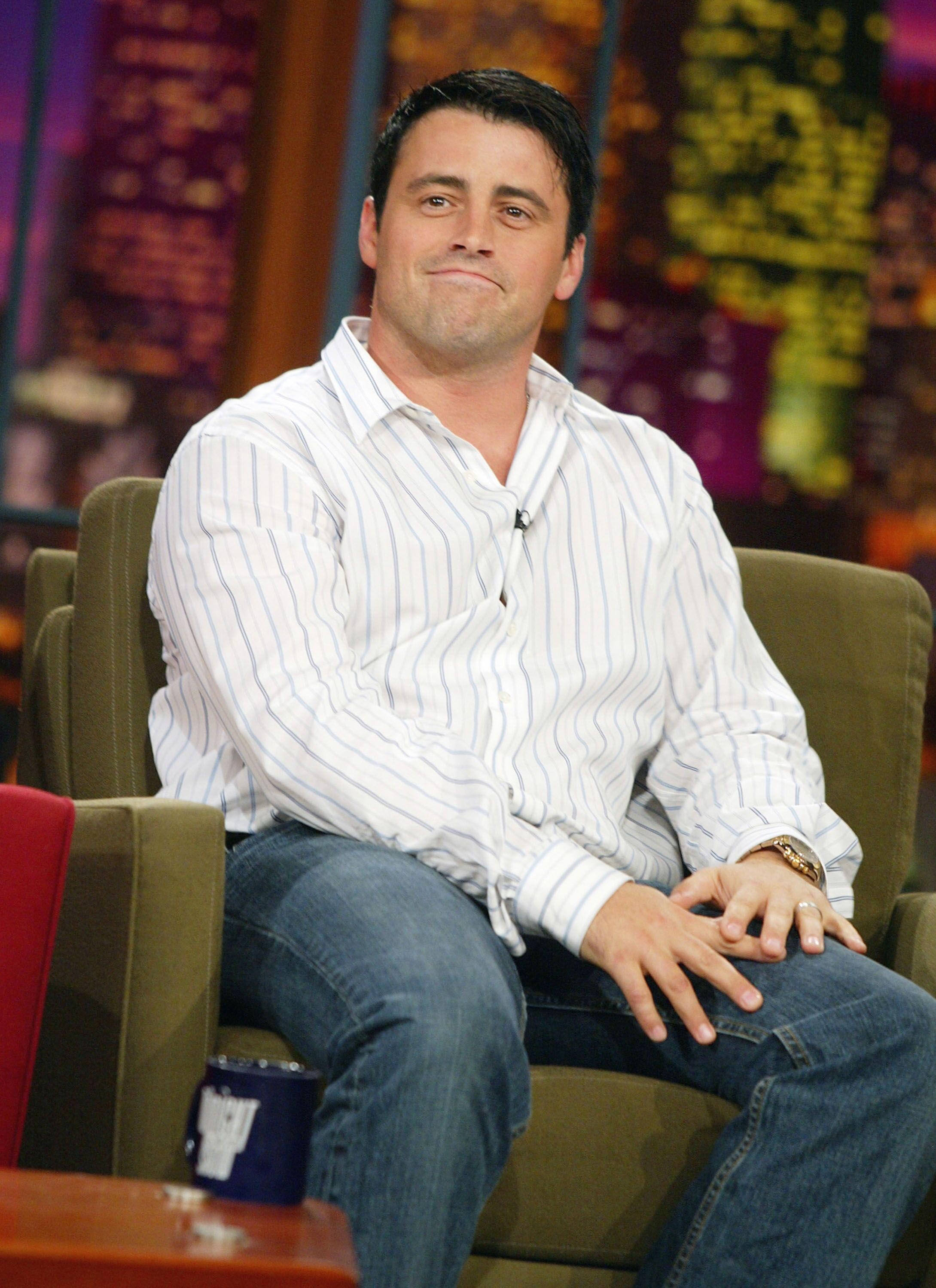 That is because of the news they heard about Matt LeBlanc when he joined the team. Before becoming famous, Matt was arrested not just once but TWICE. Not forgetting that everything the cast knew about future star was things like he was raised by a mechanic and had done a stint as a male model. So they really did not know what to expect from him.
Aniston, in particular, recalled that she was really insecure about LeBlanc before she met him in person. 
"I was scared of that type of guy. He thinks it's very funny now. And actually, he can sit down and comfort me just like Courtney or Lisa could," she said. 
The Friends needed time to trust this seemingly dangerous man. The actor later confessed to The Daily Telegraph, that the incident happened when he was young and stupid. It is a relief that LeBlanc turned out to be a responsible and reliable Friend in all senses, despite his rocky start.
Later Matt got so friendly with his co-stars, that once he got too excited during his rehearsal with Perry, that he got seriously injured! You probably remember that hilarious episode where no one was ready for Ross' official event. During one of the scenes, Joey and Chandler get into a ridiculous fight over a spot on one of Monica's chairs and ended up both rushing to sit on it at the same time. Sounds silly, but that "fight" actually ended up seriously injuring Matt LeBlanc. As you remember, that injury was written into the show later, with Joey claiming to have hurt it by jumping on the bed.