Meet 'Elvira: Mistress of the Dark' Star Cassandra Peterson After Her Triumph in the Cult Horror Movie
For years we snuck out of bed, turned the volume knob on the TV almost down to zero, and stayed up late to watch 'Movie Macabre' and later 'Midnight Madness,' both hosted by Elvira, Mistress of the Dark. The shows featured "B" horror, thriller, and science fiction movies that went direct to video. After dancing, acting, dating Elvis, and touring Europe in a band, Cassandra Peterson was ready to don the black.
Forty years later, after one of the most successful Hollywood careers, she is unrecognizable outside her famous characterization. But, due to a childhood accident, it almost didn't happen! Join us on a journey of the not so "pleasant dreams" that made Peterson's Hollywood fantasy come true.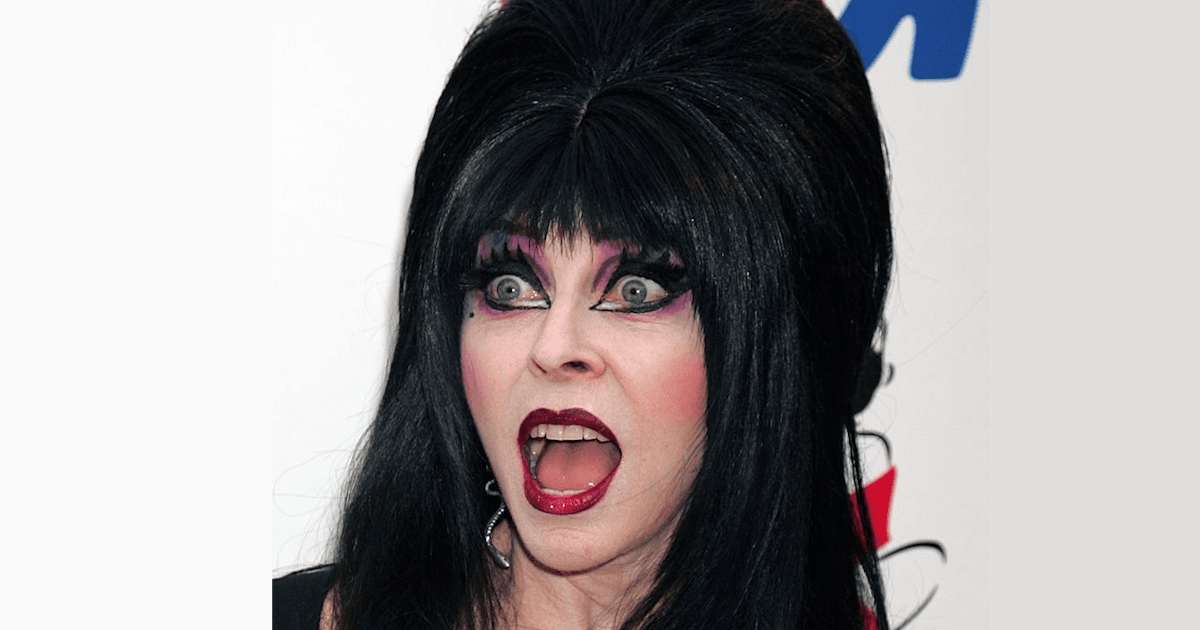 ---
BEHIND THE DARK PERSONA
68-year-old Cassandra Peterson has been in show business at least since the early '70s, even if she is mostly known by her onscreen alter ego of "Elvira, Mistress of the Dark," born in 1981 at the KHJ-TV station in Los Angeles.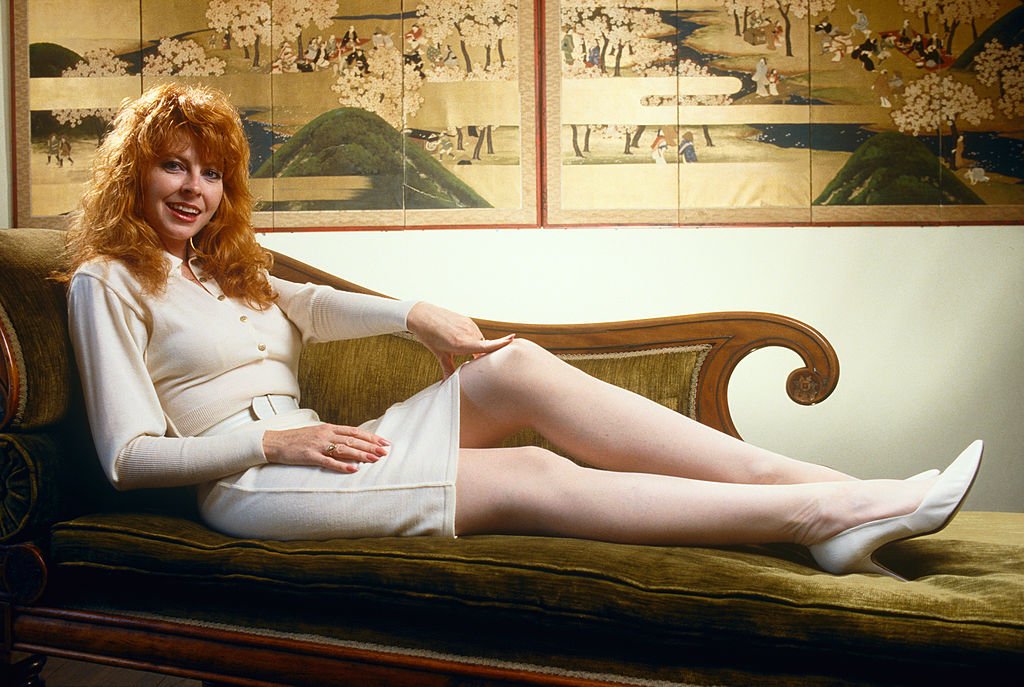 While the original show ended in 1985, Peterson has practically lived off the character ever since, turning it into a profitable cultural phenomenon and making it hard to separate her public persona from her actual self, besides looks.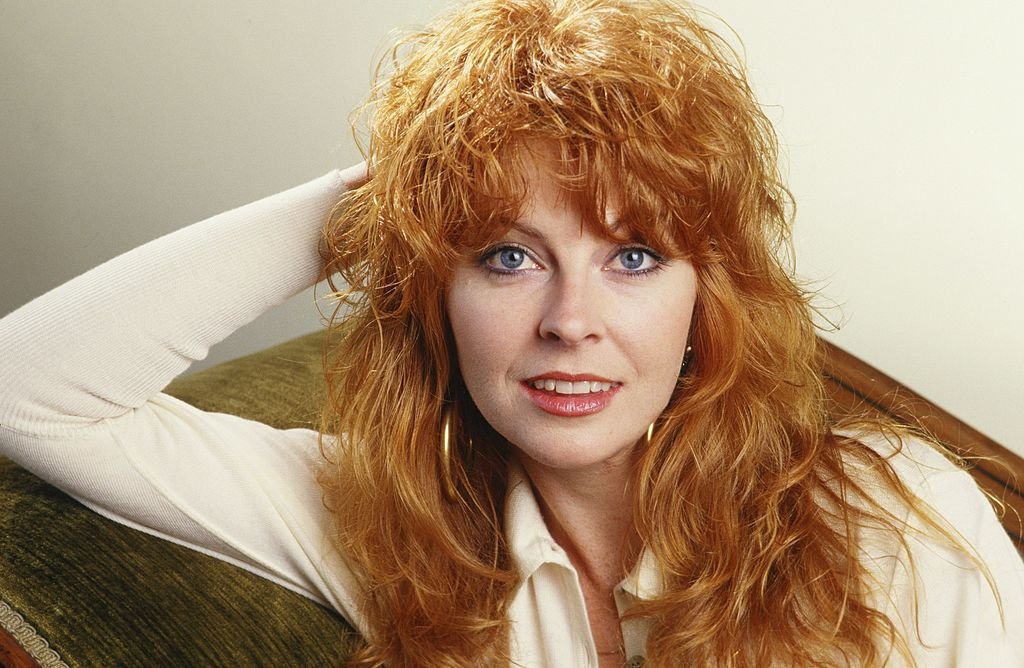 Peterson tried many things before her breakthrough, including an appearance in a James Bond film, dancing topless in the exploitation film "The Working Girls" (1974), and even guest-starring in an episode of "Happy Days" (1974). But it was only under a disguising yet revealing costume that included heavy makeup, a big black wig, and a figure-hugging back gown, that she finally found her voice.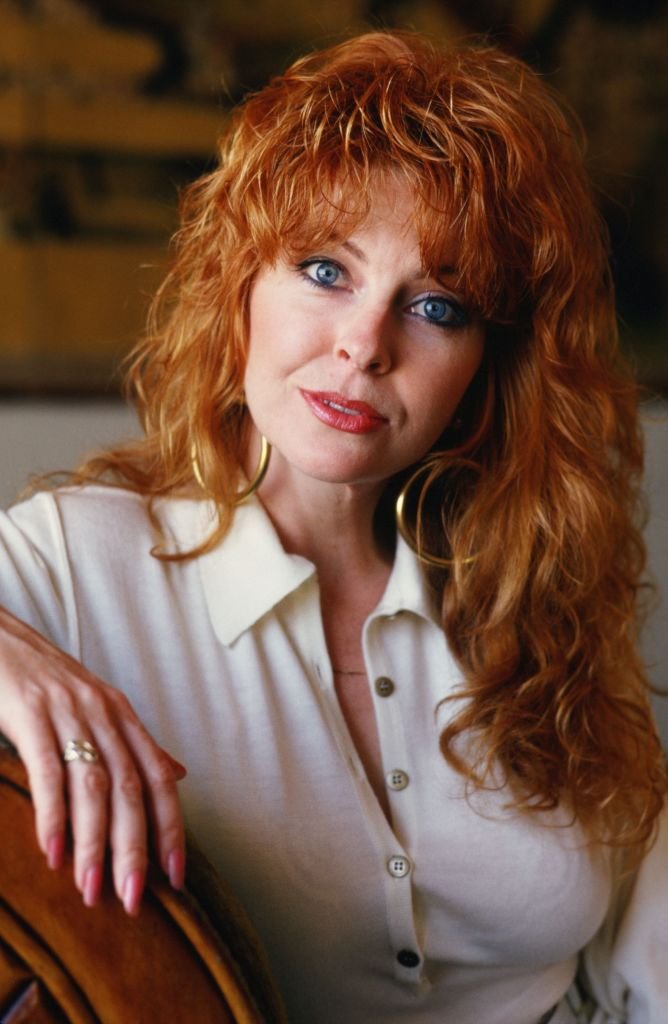 ---
BEFORE THE GOTH AND COFFINS
Cassandra Peterson grew up in Colorado Springs, where her parents moved not long after she was born in 1951 in Manhattan, Kansas. Peterson recalls been drawn to perform from the tender age of three. Her parents soon realized their daughter's knack for being the center of attention. They allowed her to explore that interest at local restaurants where she would sing for money.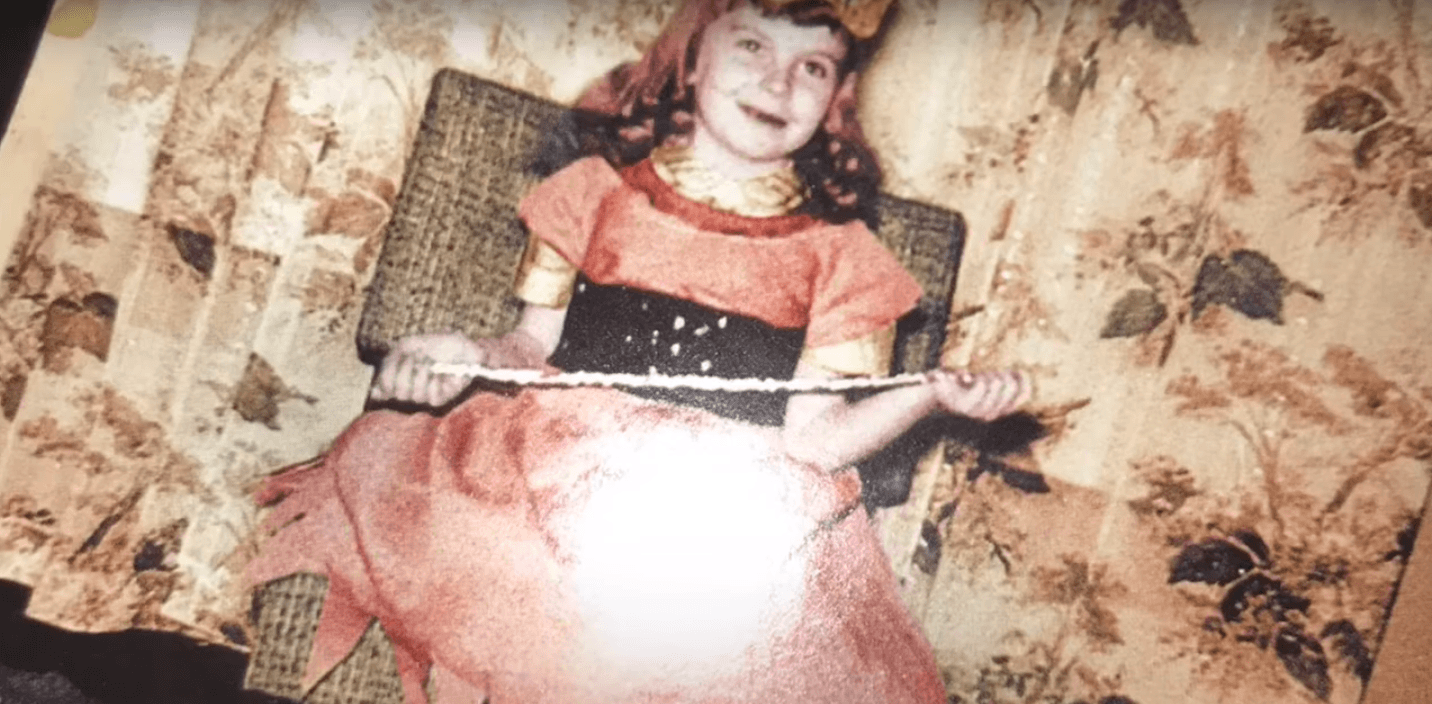 "My parents would have me dance and sing 'How Much Is That Doggy in the Window," and people would throw change at me, and I thought, 'this is an awesome way to earn money. Isn't that ridiculous?' she said in 2016.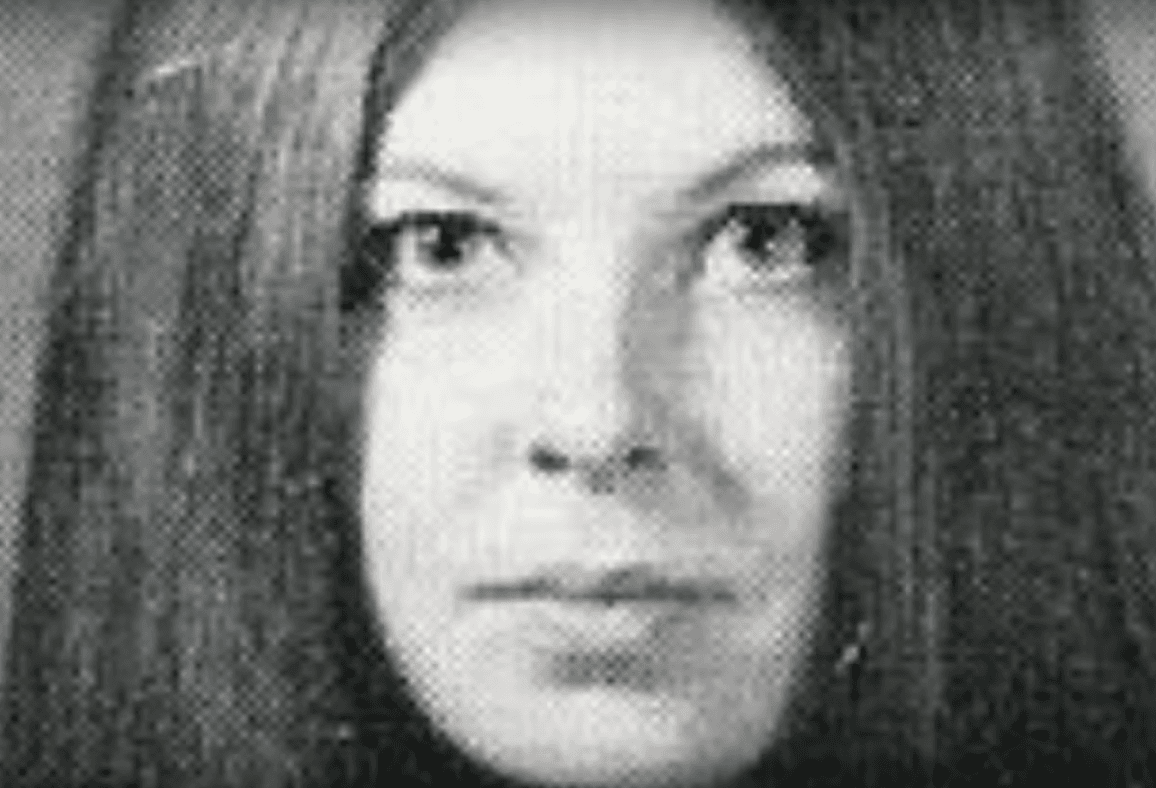 Peterson was also fond of playing dress-up. Since her parents owned a costume shop, she had all the goods! So lucky! "I would help out after school. I really loved costumes and dressing up, and I entered every costume contest that came along. My mom and aunts would sew me something," Peterson shared with The Gazette in 2017.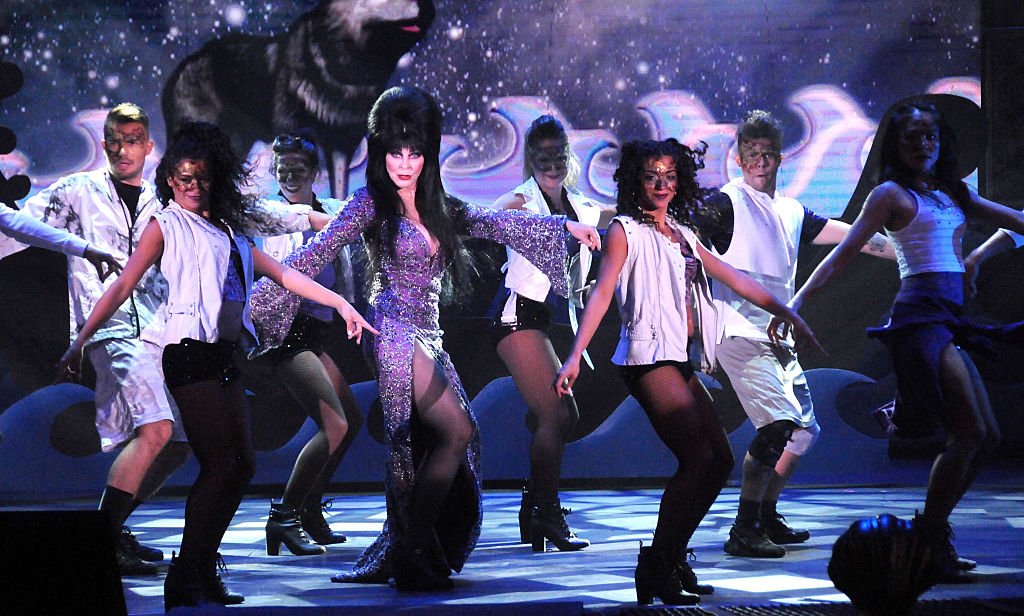 ---
HER ROAD TO SUCCESS
Peterson graduated from Palmer High in 1969. Convinced she had no future with a "regular job," she wasted no time in setting up the task of being "discovered." When she was barely 14, Peterson landed her first job - dancing in a local nightclub. By the time she was 17, she assumed the next natural step was Las Vegas.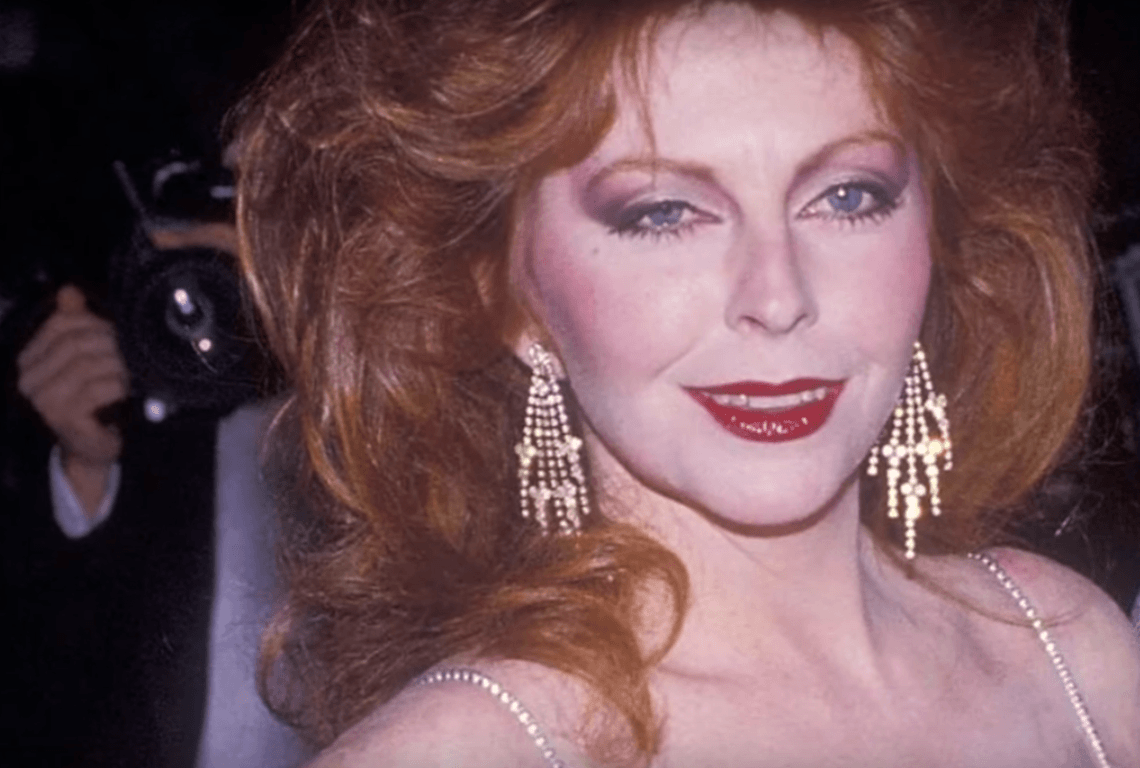 There she became Sin City's "youngest showgirl" and dated Elvis Presley: "I've been told I was the youngest showgirl in Las Vegas history, and I imagine that's probably true. My parents had to sign a document with a lawyer, saying it was OK for me to work in the show. I was at the Dunes Hotel in a show called 'Viva Les Girls.'"
"I was not allowed to go into the casino, drink, gamble. But I was allowed to dance onstage in my skivvies! Isn't that bizarre? I tell people that story, and they don't believe it. I don't believe it myself. It was a very, very weird thing, 17 and dancing in Vegas."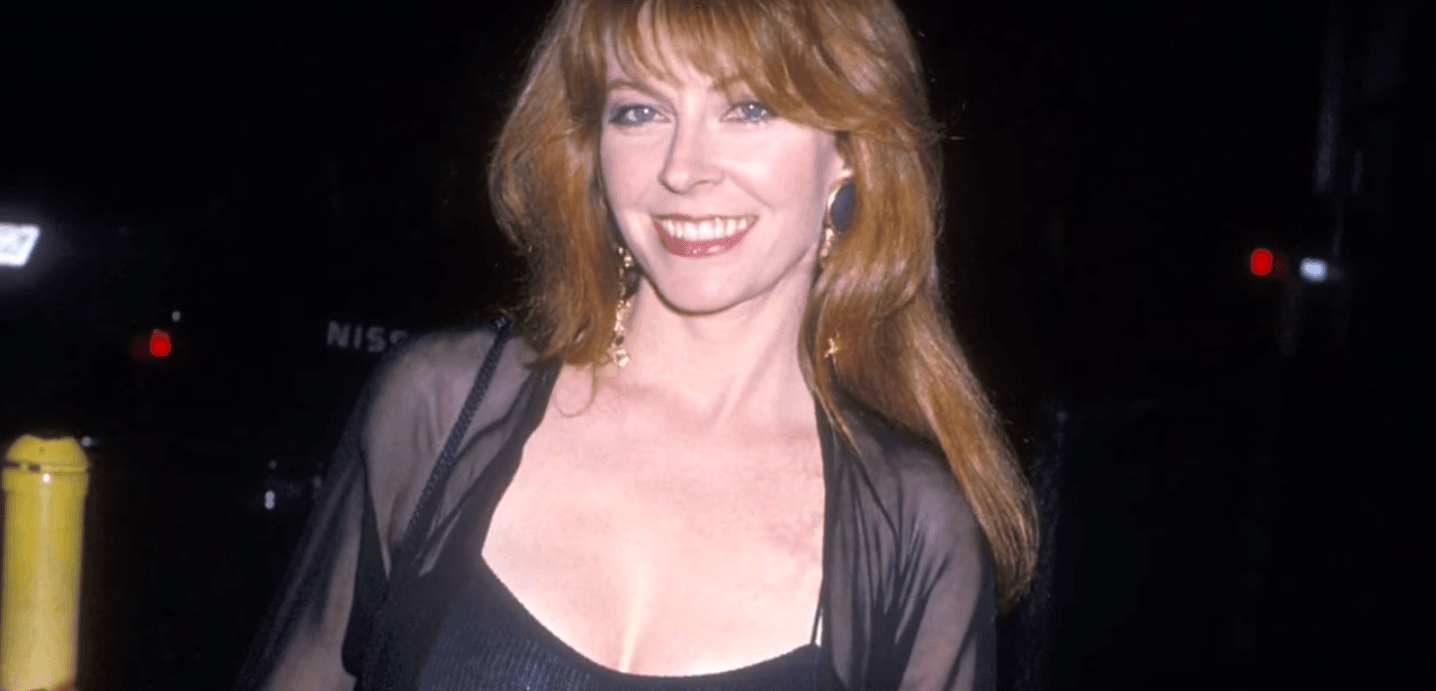 Even more impressive for someone dancing in their "skivvies," over 35% of Peterson's body was burned in a kitchen accident when she was less than two-years-old. She was teased at school about her scars and later said that her Elvira costume "showed only the good bits."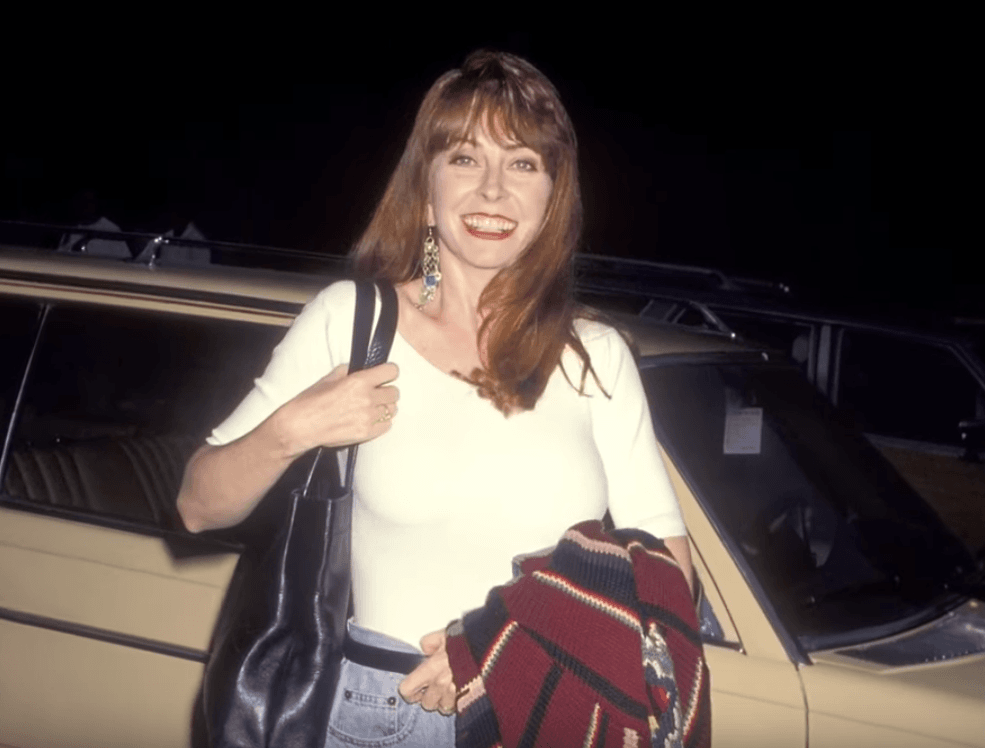 ---
AN ENCOUNTER WITH THE KING OF ROCK AND ROLL
One night, legendary Elvis Presley saw her show. Peterson claimed she had a "sort of a date" with the musician, but insisted nothing happened because she was underage at the time. However, that didn't stop her from being "completely smitten" with him.
"He invited me to a party at his suite, along with lots of other people, and he really kind of took to me, I think because I was 17, and probably all the other showgirls there were in their 30s. Anyway, I loved Elvis. I had grown up with Elvis being one of my idols. My parents were giant Elvis fans."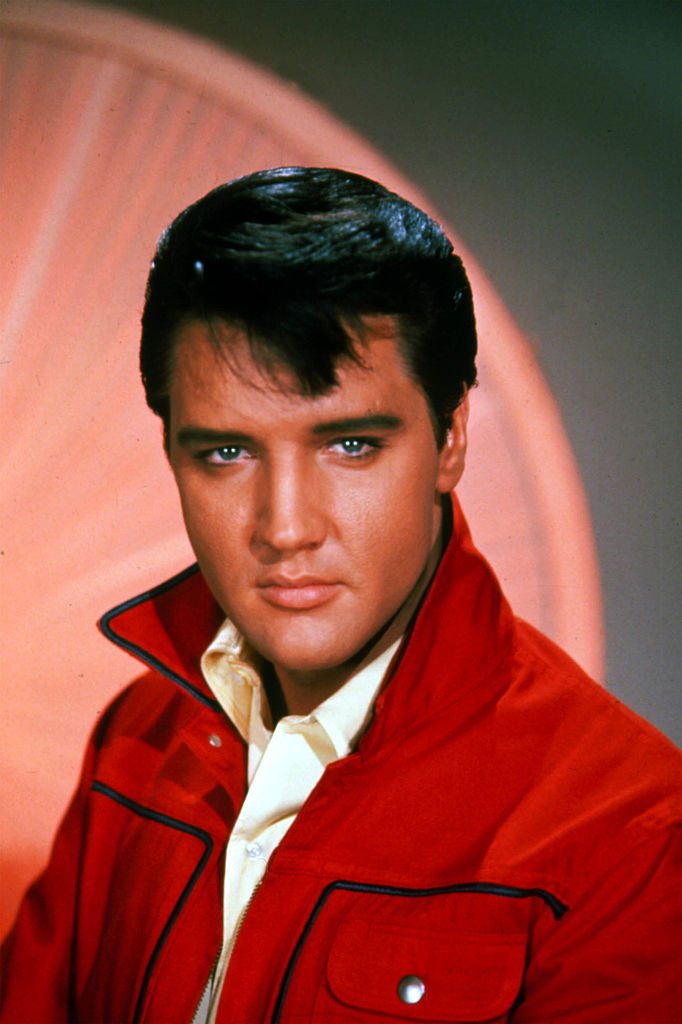 "The fact that I was meeting him was beyond belief. We did hang out one whole evening, a whole night, the next morning, and mostly talked, believe it or not. There was some kissing going on. But Elvis was watched very closely since they were aware that I was [very young]."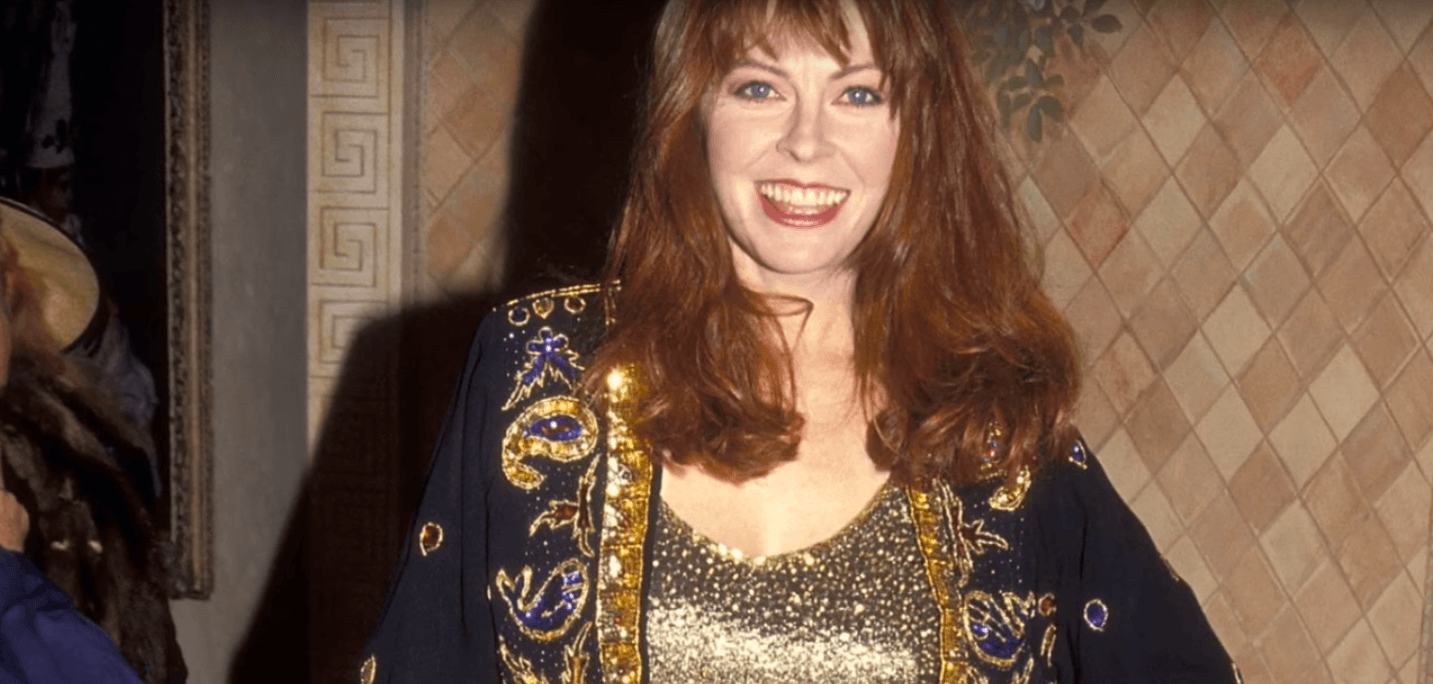 "But he couldn't have been more wonderful, and I really do credit him with changing my life. I, at the time, thought I had reached the pinnacle of show business, becoming a Las Vegas showgirl. Elvis convinced me that this was no town for a young girl to be in, by herself, and that it would not lead to bigger and better things."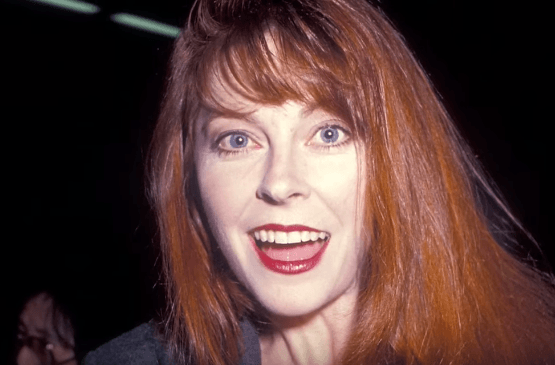 "Elvis told me to get the heck out of Las Vegas and pursue a singing career, and, because he was Elvis, I decided to do that. If it wasn't for Elvis, I would now be the oldest [showgirl] in Las Vegas, I'm positive. It was the best advice in the world."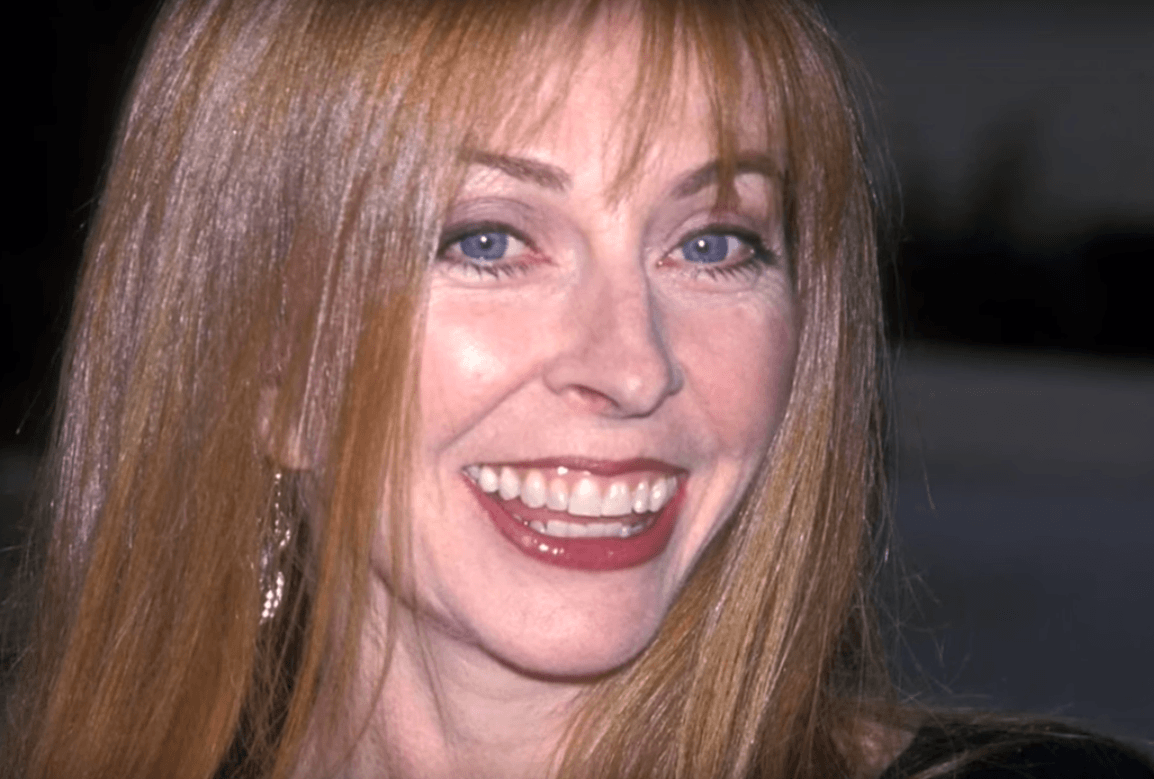 ---
LEAVING LAS VEGAS
In the early 1970s, Peterson had a small role as a showgirl in the James Bond film 'Diamonds Are Forever' before traveling to Europe, where she became the singer of an Italian rock band, Latins 80 and The Snails. It led to her eventually meeting legendary Italian filmmaker Federico Fellini, and was cast in a tiny role in the 1972 film 'Roma.'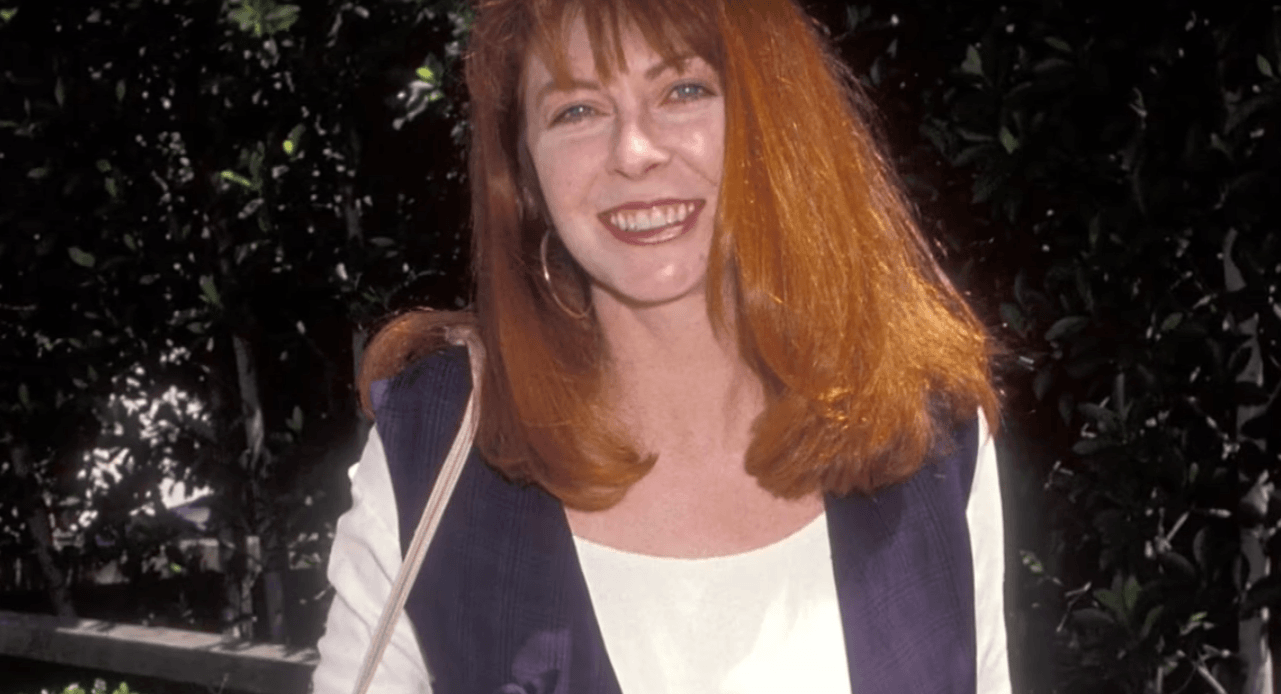 She returned to Los Angeles, where she played a topless dancer in the film 'The Working Girls' and modeled for several men's magazines, including High Society, Man's Delight, and Modern Man.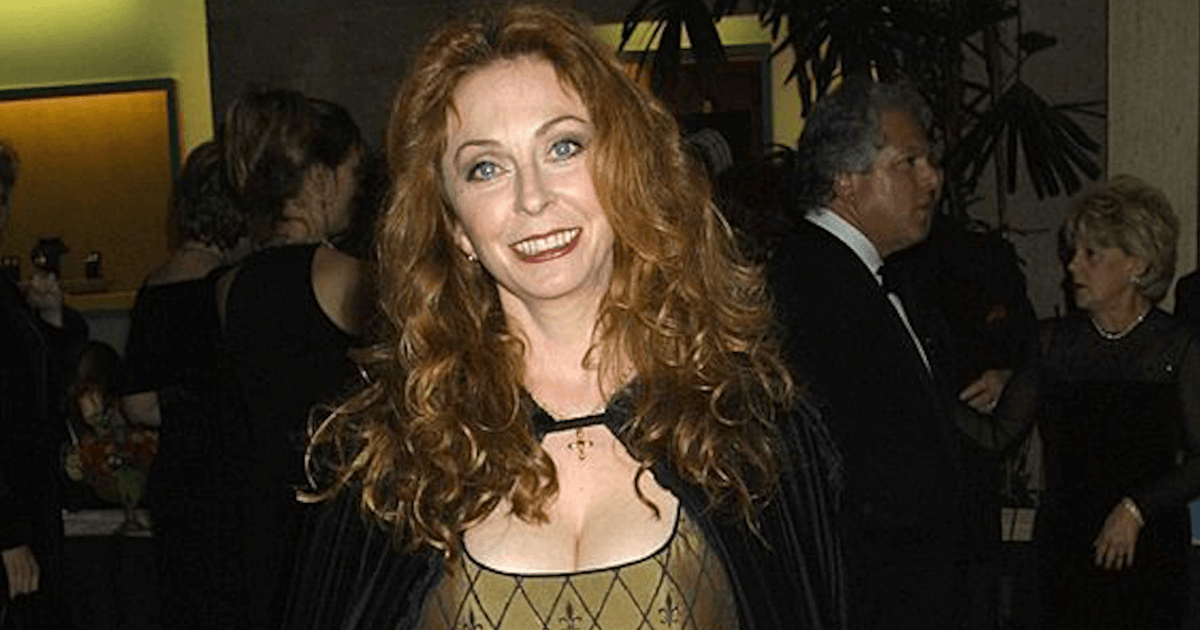 She is also storied to have posed for the cover of Tom Waits' album 'Small Change.' Peterson, though, describes it as "a giant mystery," claiming that she has no memory of the event; however, the picture looks enough like her that she feels "pretty sure" it is her.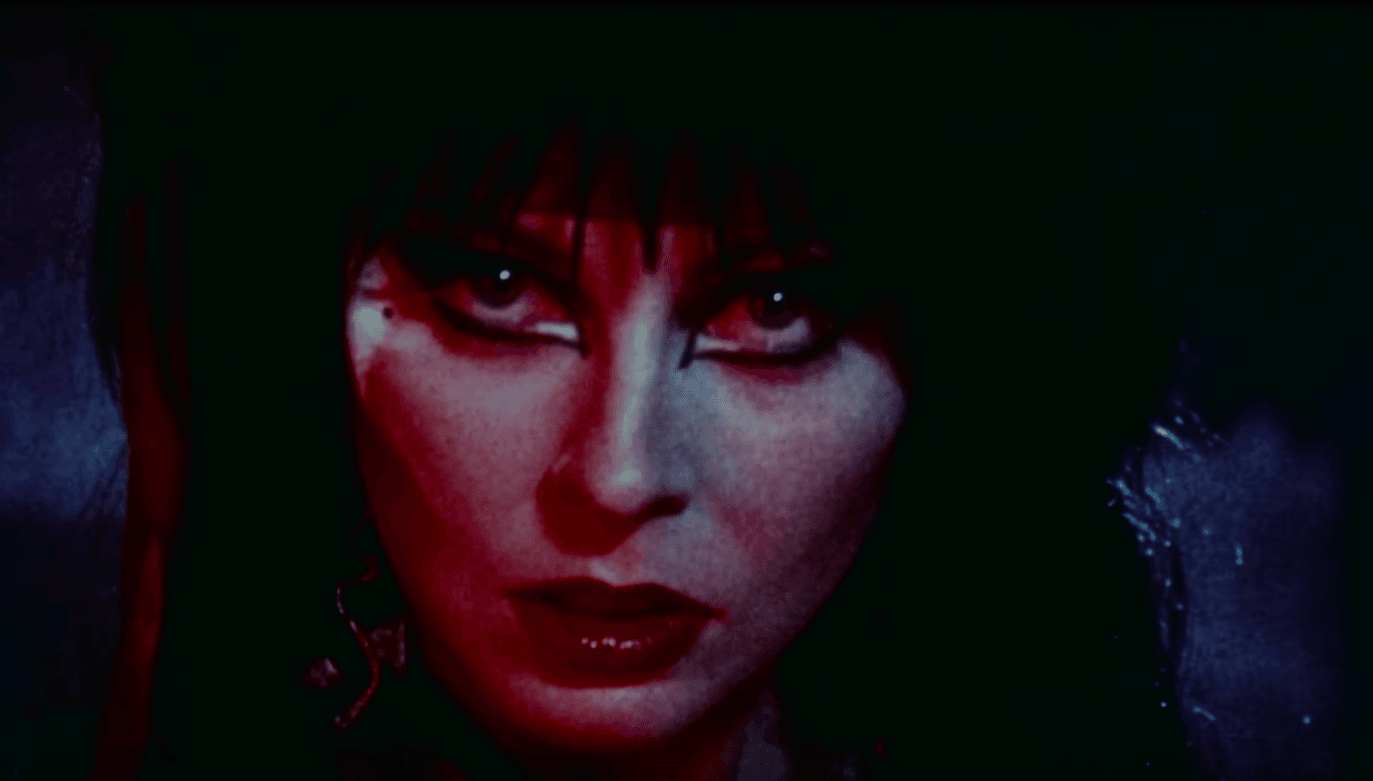 Upon her return to the US, she also joined the improvisational comedy troupe "The Groundlings." With "The Groundlings," she created a Valley girl-type character, upon whom the Elvira persona would eventually be based. Peterson continued going to auditions every day and landed small roles in series like "Happy Days" and "Fantasy Island."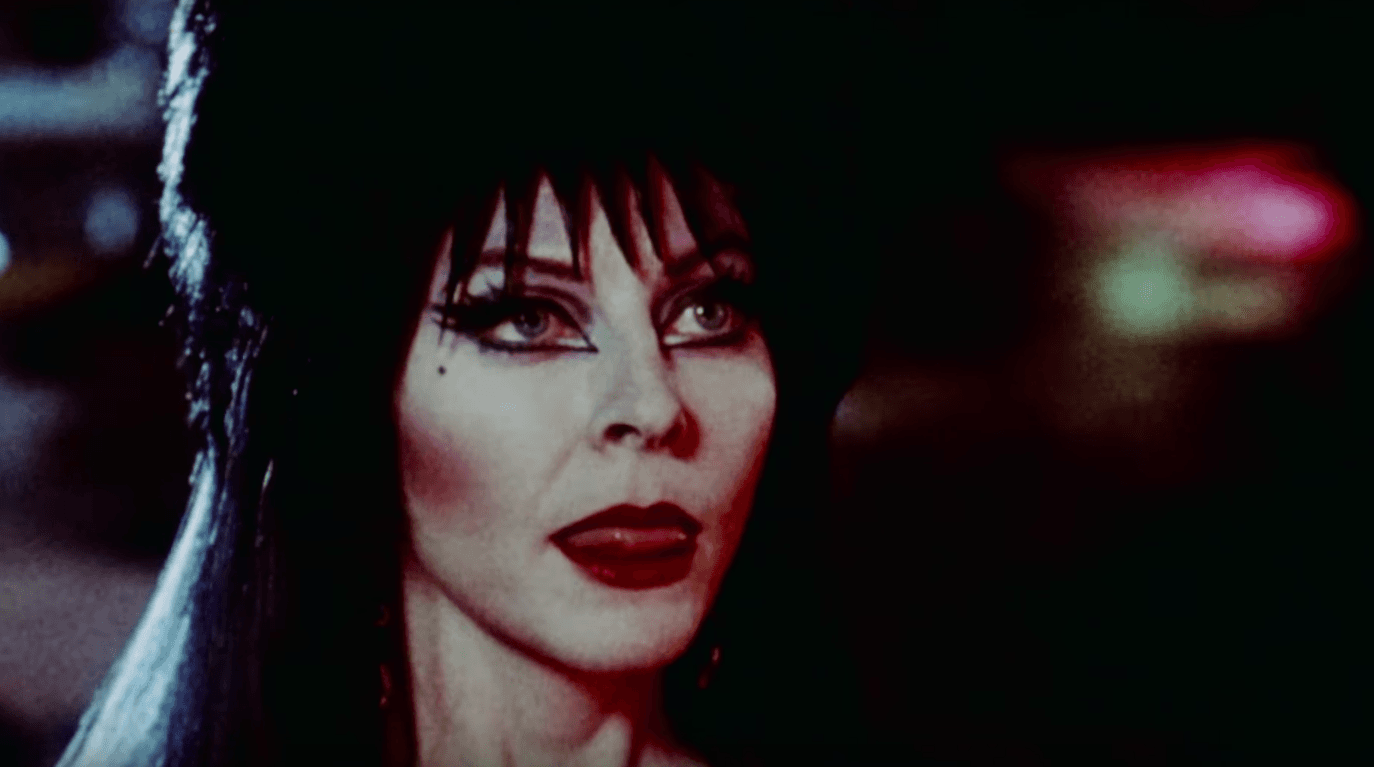 ---
HER MACABRE MOMENT OF MAGNIFICENCE
 In 1981, her moment came, and she got the chance to host a new TV series - "Movie Macabre." Peterson considered herself a comedy actress, but when she heard about the possibility of hosting a horror show on TV, she was delighted and jumped at the opportunity. She performed a comedic routine for the audition and got the part.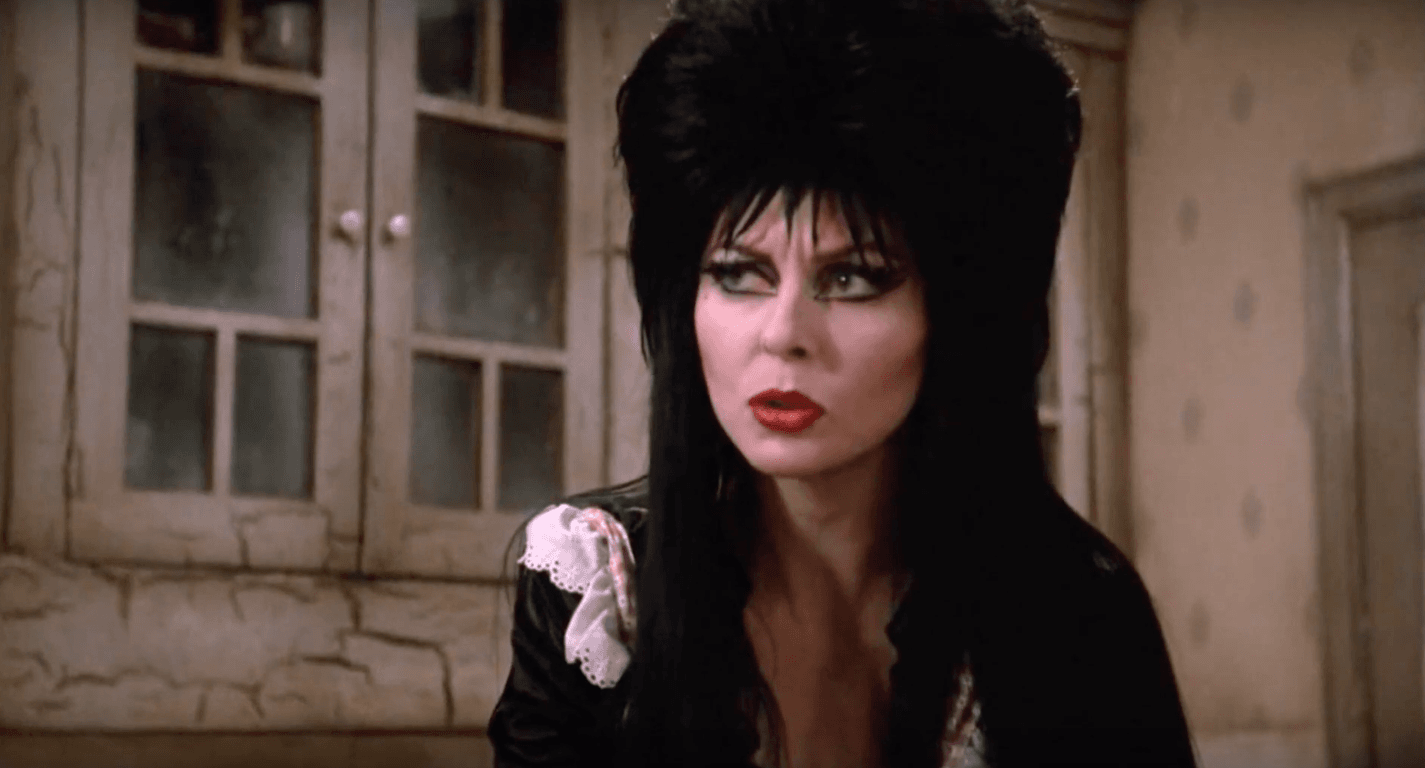 The show was conceived as a replacement to KHJ-TV's 'Fright Night,' after the death of host Larry Vincent, who hosted as the character "Sinister Seymour." The station wanted to launch a new horror special with a female host.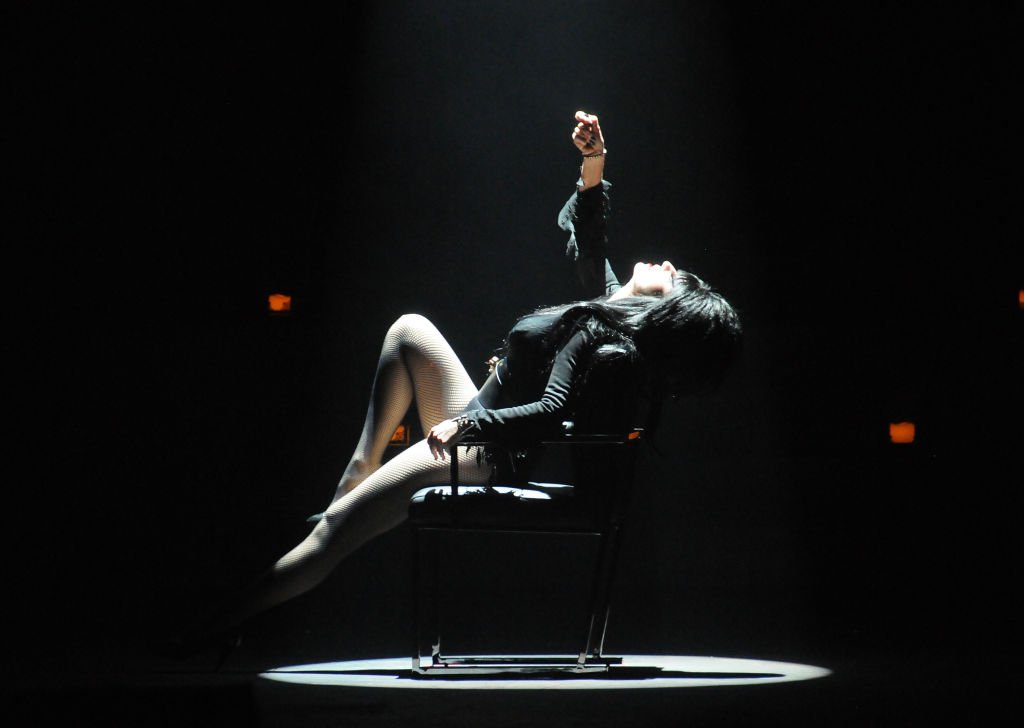 Fascinated by Peterson's "Valley Girl" persona, they offered her a salary of $350 a week and the freedom to create her character. The first idea she came up with was rejected, but on the second attempt, she nailed it.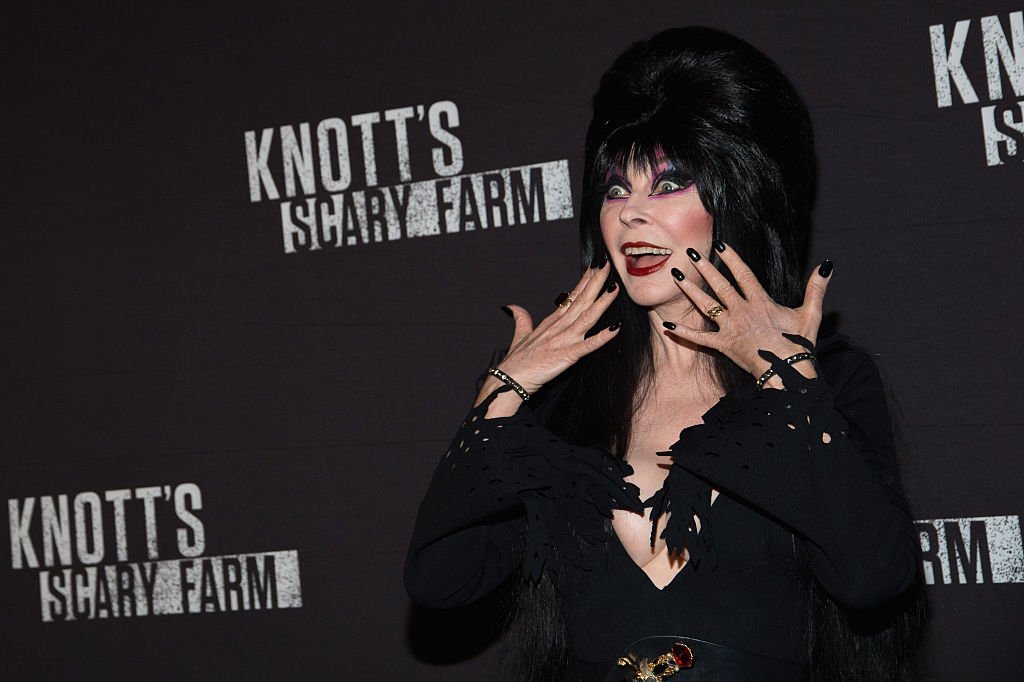 "I initially wanted to go a very different way, like a Sharon Tate in 'The Fearless Vampire Killers' look," Peterson said, "but KHJ wanted to go with the all-black thing."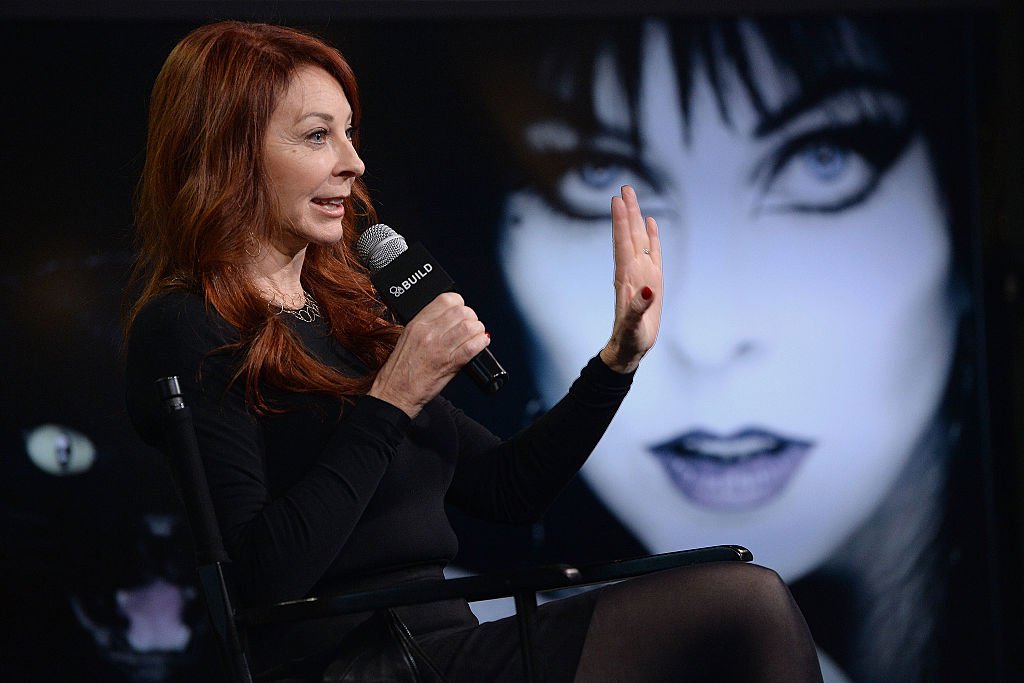 ---
ELVIRA VS. VAMPIRA
The show didn't come without a battle, though. Shortly before they began taping, producers received a cease and desist letter from Maila Nurmi, who hosted the 1950s 'The Vampira Show.' There were, admittedly, similarities in the format and costumes. Elvira's closing line for each show wished her audience "Unpleasant dreams." It was definitely similar to Vampira's: "Bad dreams, darlings..."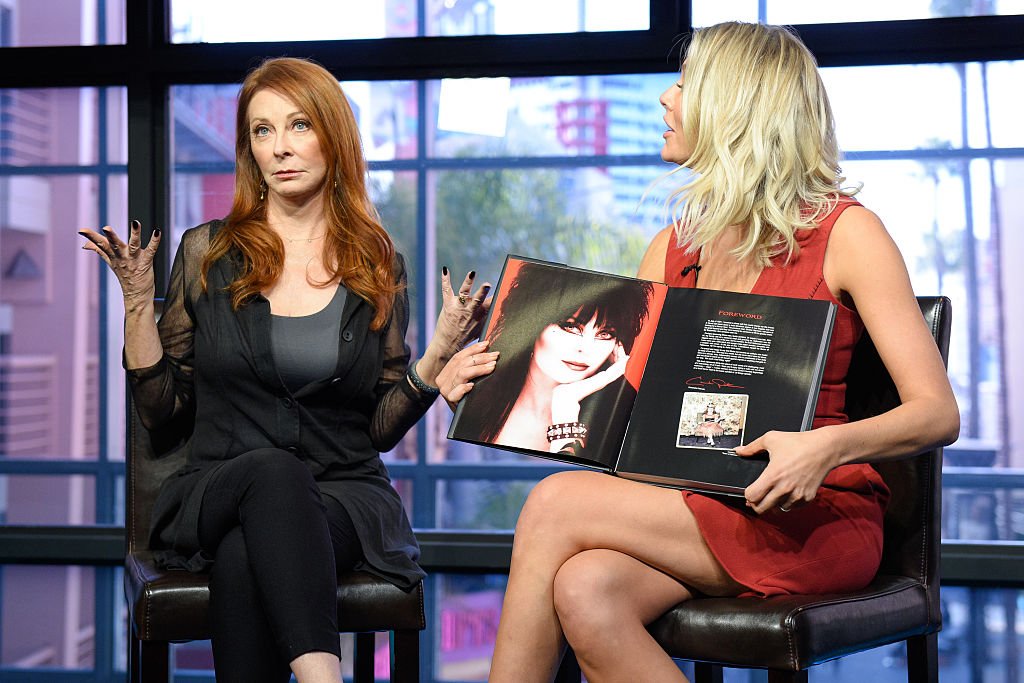 The court ruled in favor of Peterson, though, maintaining that 'likeness' is the representation of another's appearance, not merely resemblance. Peterson claimed Elvira had nothing in common with Vampira, aside from the black dress and black hair.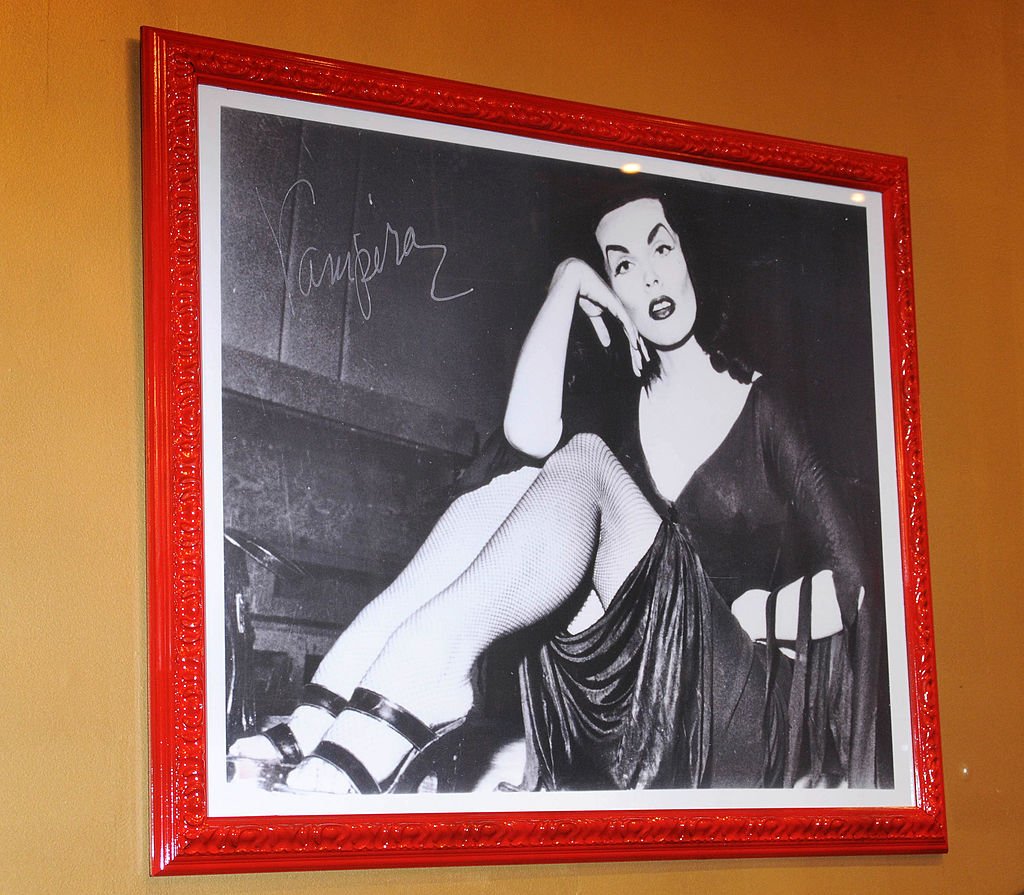 The five years 'Elvira's Movie Macabre' aired in Los Angeles was enough for Peterson to make an impact that transcended the city, and the show ended up being sold for syndication to more than 70 TV stations around the US. Peterson's character became quite a profitable brand.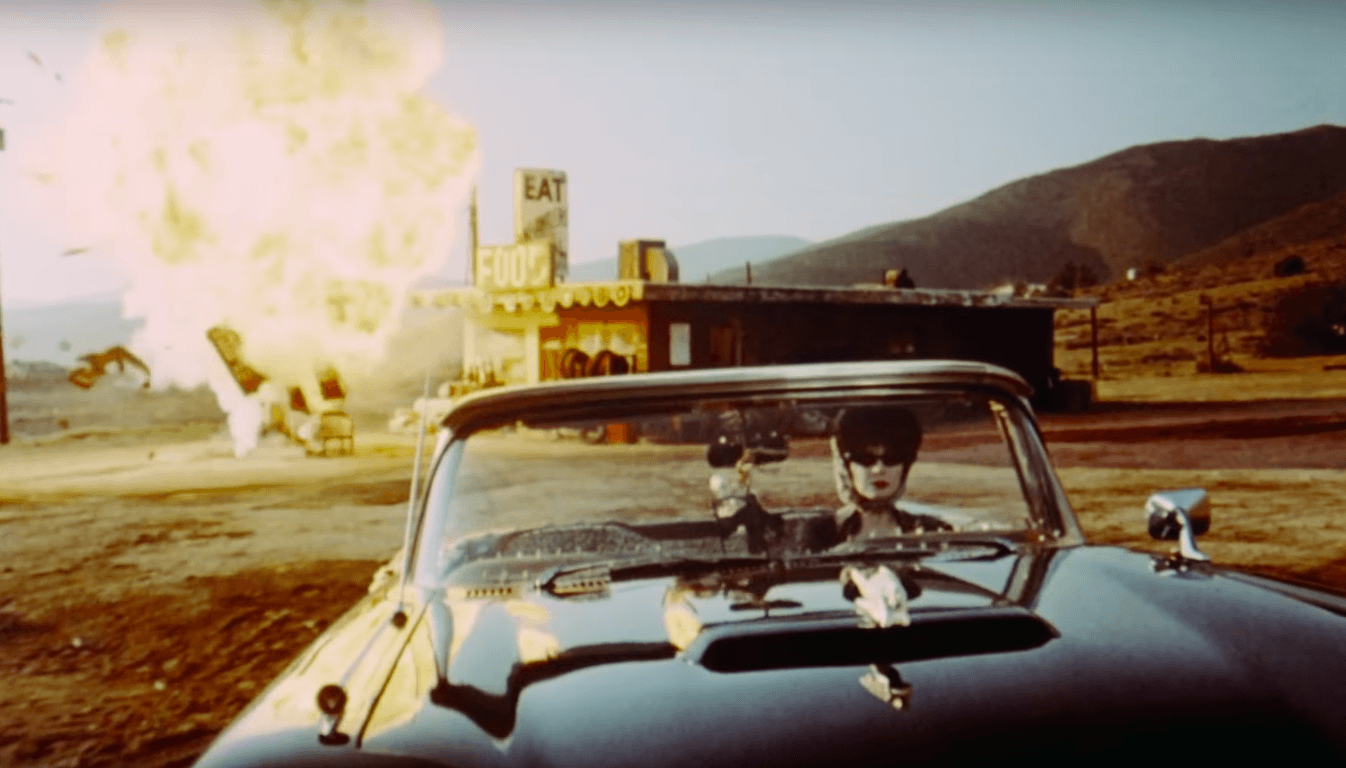 Perhaps it was instinct, but the actress made the right move when she secured the copyright of her character, which, according to her, made  all the difference. "Whenever you see something that features Elvira, I'm making the money off of it," Peterson told the Huffington Post in 2018.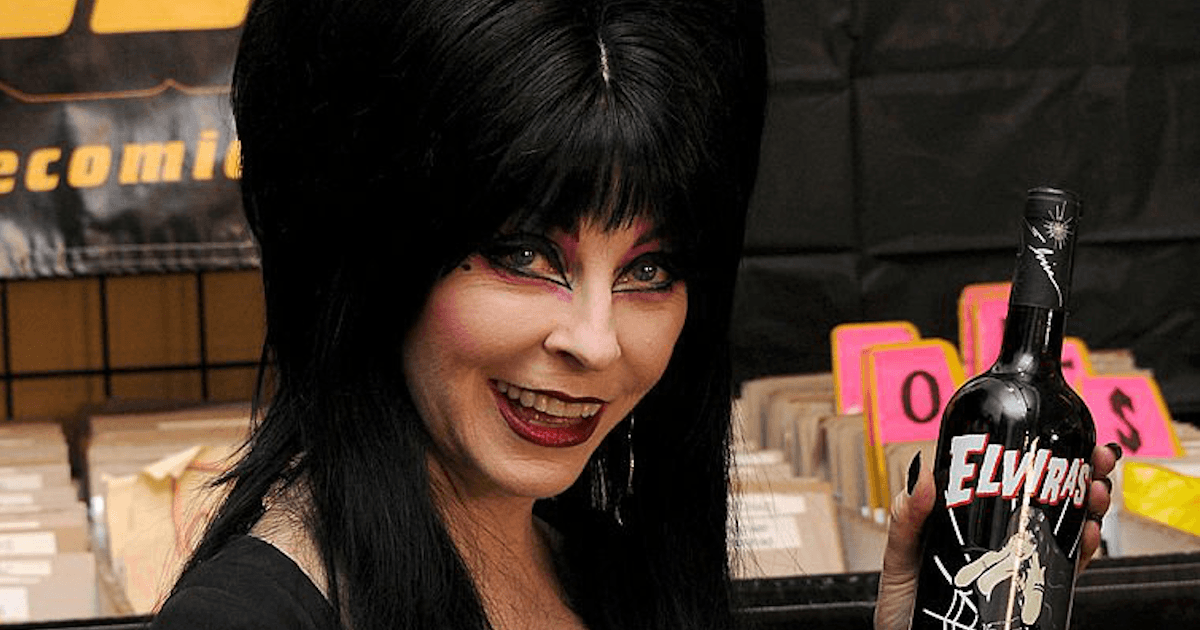 Through the 1980s and 1990s, she was associated with loads of products, including Halloween costumes, comic books, action figures, trading cards, decor, perfume, dolls - and even pinball machines!