Beloved Actors of the 'Dennis the Menace' Film Then and Now
We're pretty sure kids of all ages know 'Dennis the Menace,' but 90s kids got a movie that took them and their parents on an insanely fun (and sometimes emotional) adventure. Dennis Mitchell was such an infuriating and mischievous child that even his kidnapper couldn't stand him! He asked a lot of questions because he'd only "been aroud five years." Decades later, we're finding out what happened to the cast of the movie and how the original comic strip came to be! Join us!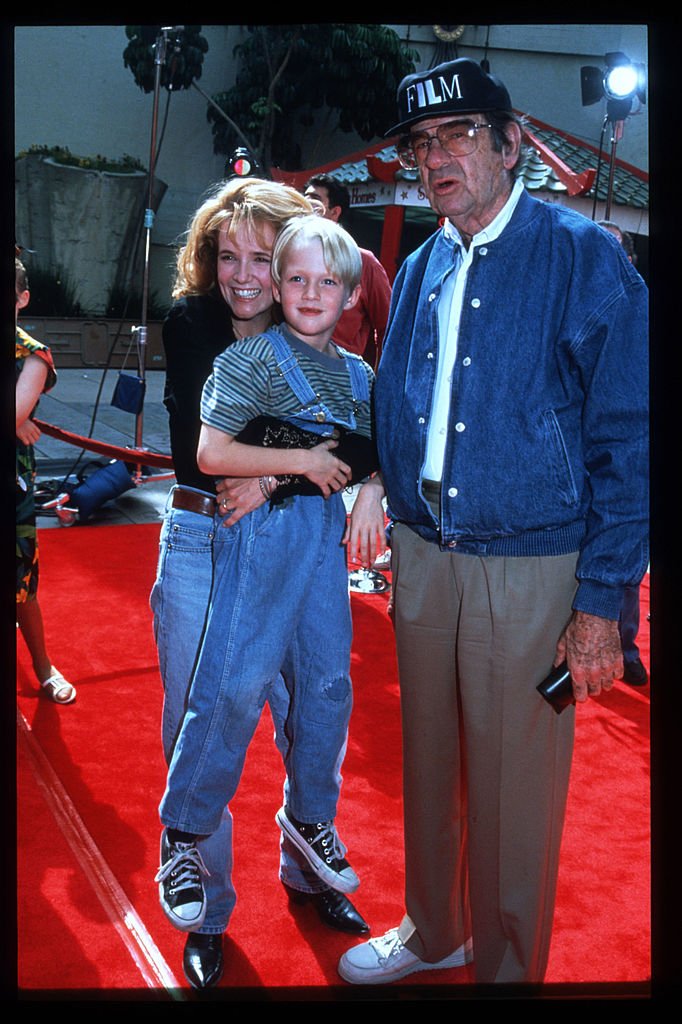 THE MIDDLE
After it was a comic strip, but before it was a movie, it was one of our favorite things - a TV sitcom! When CBS lost 'Leave It to Beaver' to ABC in 1958, CBS had a hole in its lineup and the role of boy wonder to fill. Dennis Mitchell was decidedly up to the task, and 'Dennis the Menace' got the green-light in 1959. For the first time, the troublemaker from the newspaper comic strips came to life.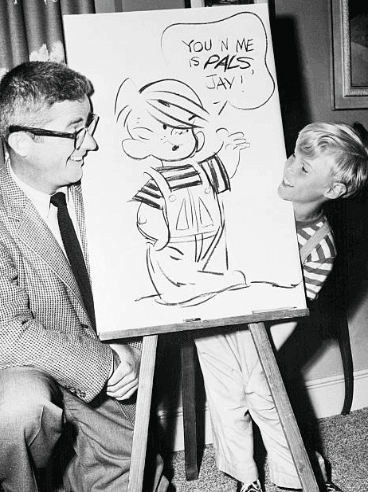 FAMOUS FANS
Writer and director John Hughes (The Breakfast Club, Pretty in Pink) was an avid reader and regular watcher of 'Dennis the Menace.' Hughes wrote the movie 'Home Alone,' which featured a rambunctious and troublesome little blonde boy. Producers were eager to replicate its success with a feature adaptation of the famous comic strip. Ketcham signed with Warner Bros. on the condition that Hughes wrote the script. 
"He'd been reading it for years," Ketcham said. "We spent a lot of time talking about the characters, and I gave him all the books I have on Dennis."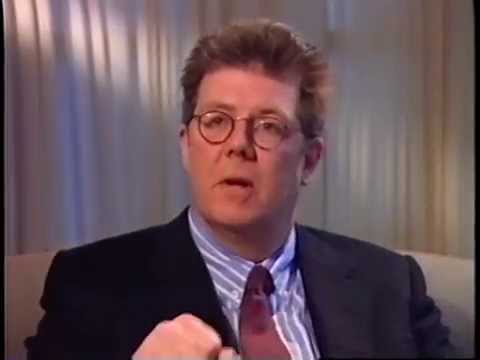 MASON GAMBLE
With his mischievous grin, Mason Gamble was the perfect boy to portray the infamous Dennis in the movie. Gamble became a child star after the film, with roles in 'Gattaca,' 'Rushmore,' and 'Spy Hard.' The actor also appeared in 'Close to Home,' 'CSI: Miami,' and 'ER.'
However, unlike many child actors, Gamble chose not to continue his career and focused on his studies instead. He received a BS from UCLA and is currently a second-year doctoral candidate in Environmental Science and Engineering at UCLA's Institute of the Environment and Sustainability. Prior to the doctoral program, Gamble worked as a Client Relations Director in the financial sector and believes any plan to address environmental issues must include a combination of science, policy, and economics.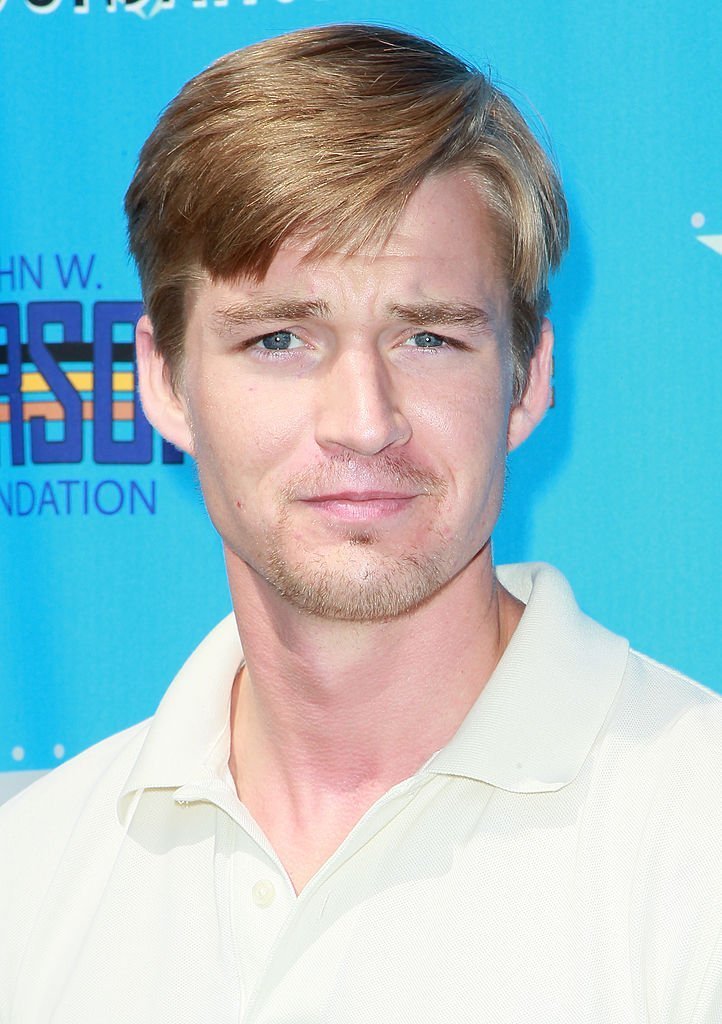 JOAN PLOWRIGHT
Joan Plowright, aka Baroness Olivier, played the warm-hearted Mrs. Wilson, who adored Dennis, unlike her husband. Perhaps because the little boy never tried to "help" her take an aspirin with a slingshot! The British actress is a veteran of the industry with two Golden Globes, an Academy, Tony, and Emmy Award, among many other recognitions. She appeared in over 30 movies, including 'A Pyromaniac's Love Story,' '101 Dalmatians,' 'Tea with Mussolini,' and 'Curious George.' 
In 2003, Plowright performed in the stage production 'Absolutely! (Perhaps)' in London, and in 2009 was appointed the honorary president of the English Stage Company. She was previously vice-president of the company. Her vision slowly declined until her retirement in 2014, when she was almost blind. She announced her retirement publicly, receiving a standing ovation from the crowd.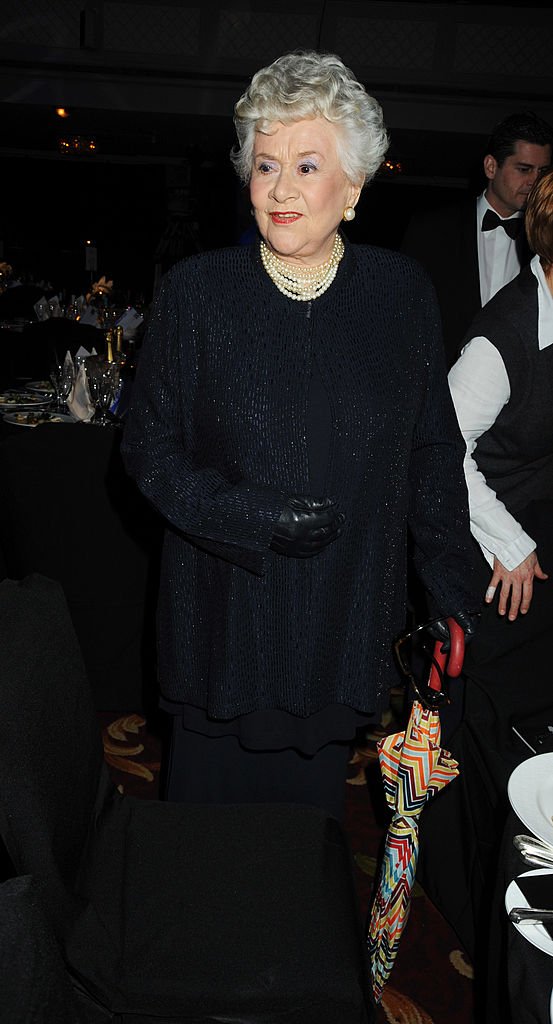 WALTER MATTHAU
Walter Matthau, a veteran actor in the film and television industry since the 50s, graced the screen as Mr. Wilson. As time progressed, Matthau took on less challenging roles and focused on family-friendly comedies, like 'IQ,' and reunited with Jack Lemmon in 'Grumpy Old Men,' and its sequel, 'Grumpier Old Men.' He continued pairing with Lemmon in 'Out to Sea.'
Directed by Diane Keaton in 2000, Matthau starred in 'Hanging Up' with Meg Ryan, Diane Keaton, and Lisa Kudrow. It was his final appearance on screen. He battled colon cancer until his death at the age of 79 after suffering a fatal heart attack.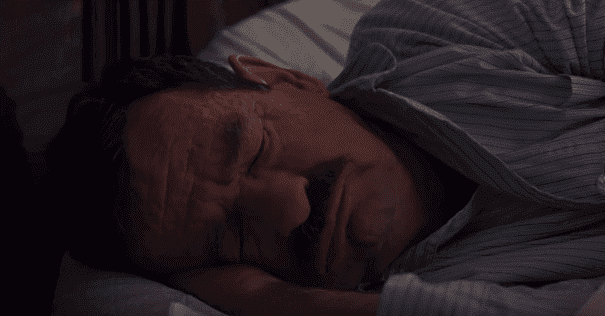 CHRISTOPHER LLOYD
The film's antagonist, Switchblade Sam, was well-played by Christopher Lloyd, known for 'Back To The Future,' 'Who Framed Roger Rabbit?' and 'Clue.' For 'Dennis the Menace,' Lloyd acted as a burglar who kidnapped the boy and suffered his annoying character.
Lloyd took on comedic roles in children's movies, including 'Baby Geniuses' and 'Santa Buddies.' Conversely, he also appeared in thrillers like 'I Am Not a Serial Killer,' '88,' and satires like 'Donald Trump's The Art of the Deal: The Movie,' in which he reprised his role as Doc Brown.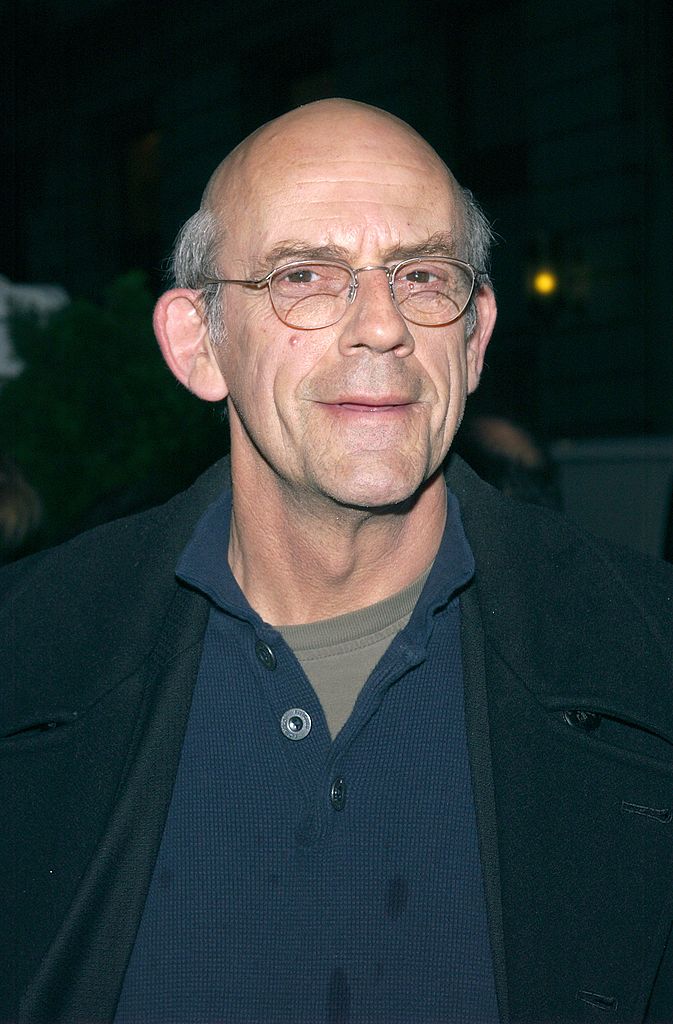 LEA THOMPSON
Lea Thompson is best known as Lorraine Baines, Marty McFly's mother in 'Back to the Future,' but she also starred in 'Some Kind of Wonderful,' and 'Howard the Duck.'  In 'Dennis the Menace,' she was the desperate mom looking for a babysitter for her hyper son.
After the film, Thompson appeared in many other movies, including 'Beverly Hillbillies' and 'Little Rascals,' which were both remakes, and starred as Caroline in the sitcom 'Caroline in the City.'Most recently, she appeared in 'Literally, Right Before Aaron,' 'The Year of Spectacular Men,' and Netflix's 'Sierra Burgess is a Loser.'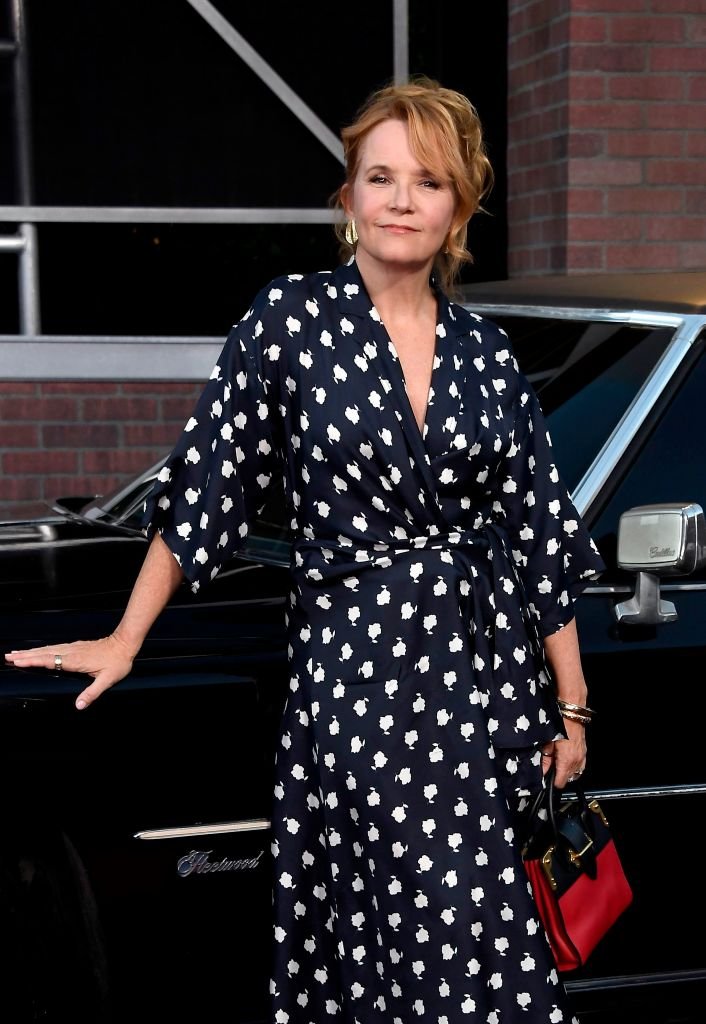 ROBERT STANTON
Robert Stanton played Dennis' busy father. Staton was trained as a stage actor, appearing on stage beginning in the mid-80s. His other movie roles include 'Stepford Wives,' 'Confessions of a Shopaholic,' 'Mercury Rising,' and 'Jason Bourne.' The actor also appeared in television shows 'Law and Order,' 'Orange Is the New Black,' 'Frasier,' and 'Mr. Mercedes.'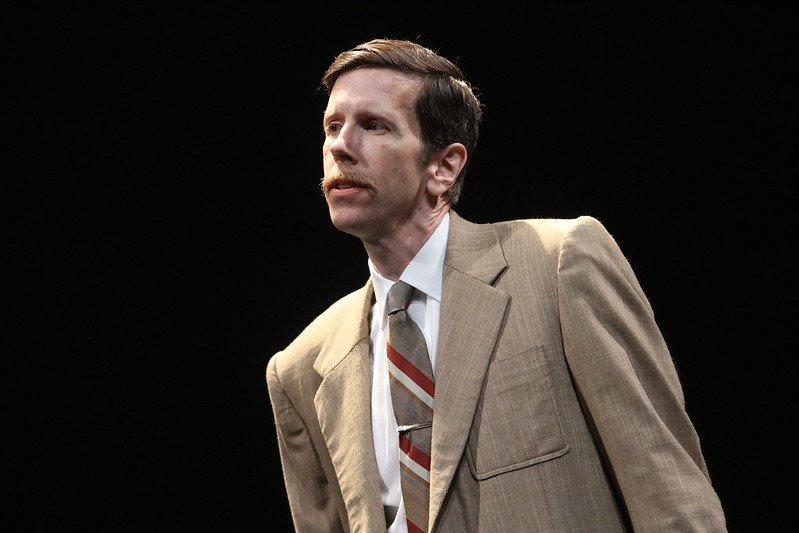 NATASHA LYONNE 
One of Dennis' babysitters, Polly, played by Natasha Lyonne, was victimized by the child's vicious pranks. Lyonne was also a child actor, but didn't see serious fame until Woody Allen's 1996 film 'Everyone Says I Love You.' She's been busy ever since, appearing in several films, including 'American Pie,' 'Yoga Hosers,' 'Slums of Beverly Hills,' 'Blade: Trinity', 'Hello, My Name is Doris,' and 'Addicted to Fresno.' She also co-starred in the Netflix series' 'Orange Is The New Black' as Nicky and 'Russian Doll.'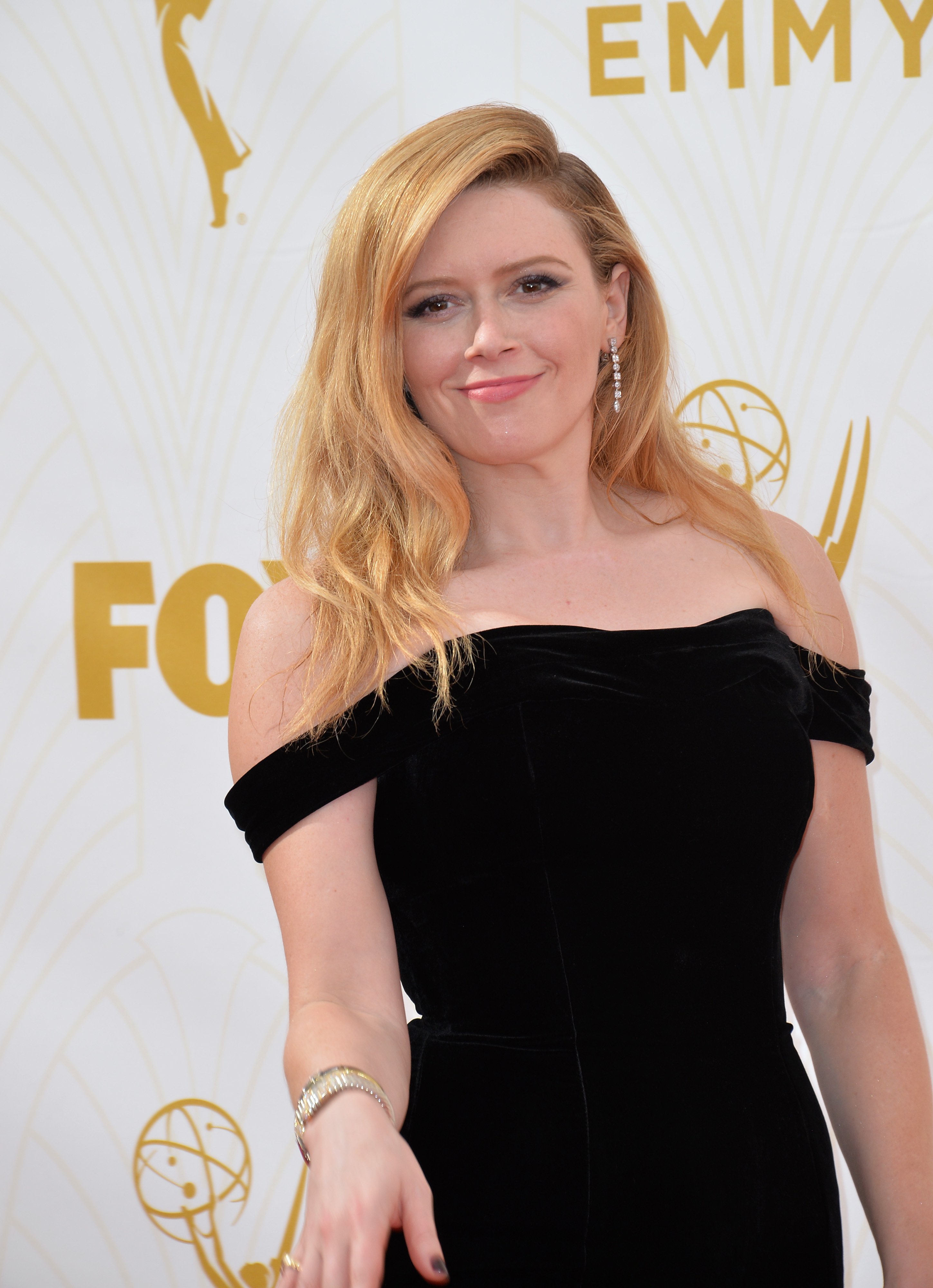 DEVIN RATRAY
Dennis' babysitter number two was Mickey, played by Devin Ratray. Ratray had extra practice working with tricky little kids - he was in 'Home Alone' and 'Home Alone 2!' Although Ratray hasn't yet become one of the more famous actors, he continued working and developing his skills in the industry. He appeared in 'The Good Wife,' 'RIPD,' 'The Prince and Me,' and 'The Tick.' 
In late 2007, a documentary film crew followed Ratray in his attempts to win the heart of US Secretary of State Condoleezza Rice. From New York to Alabama, Denver, Palo Alto, and Washington DC, he attempted to win her over. In 2015, he appeared in the sitcoms 'Elementary,' 'Louie,' 'Agent Carter,' and 'Chicago Med.'  Ratray is also a vocalist, guitarist, and songwriter for the band, 'Little Bill and the Beckleys.'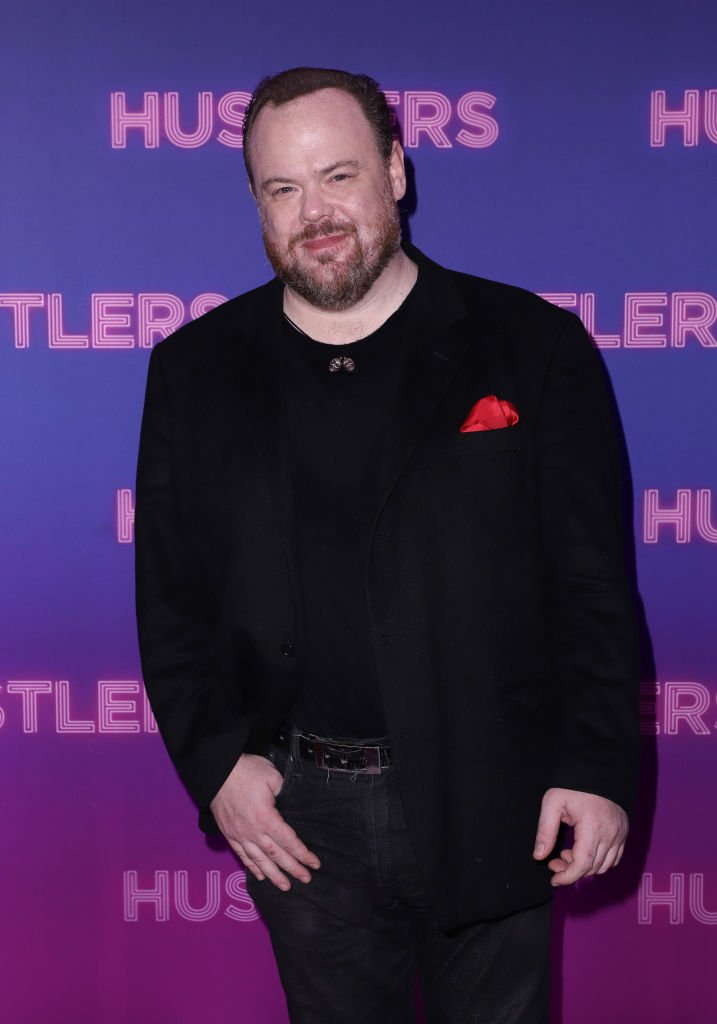 PAUL WINFIELD
Paul Winfield's role in 'Dennis,' as the town's chief of police, may not have been a large one, but he'd had a long, distinguished career that began in 1965. Winfield had roles in era-defining movies like 'Star Trek II: The Wrath of Khan,' 'Terminator,' and 'Cliffhanger.'
The twilight of his career included lighter fare like 'Mars Attacks!' and 'Relax...It's Just Sex.' His TV career included extended stints as the narrator of 'City Confidential' and as Sam on 'Touched By An Angel.' The latter was the actor's last role. Winfield died of a heart attack in 2004. He was 62-years-old.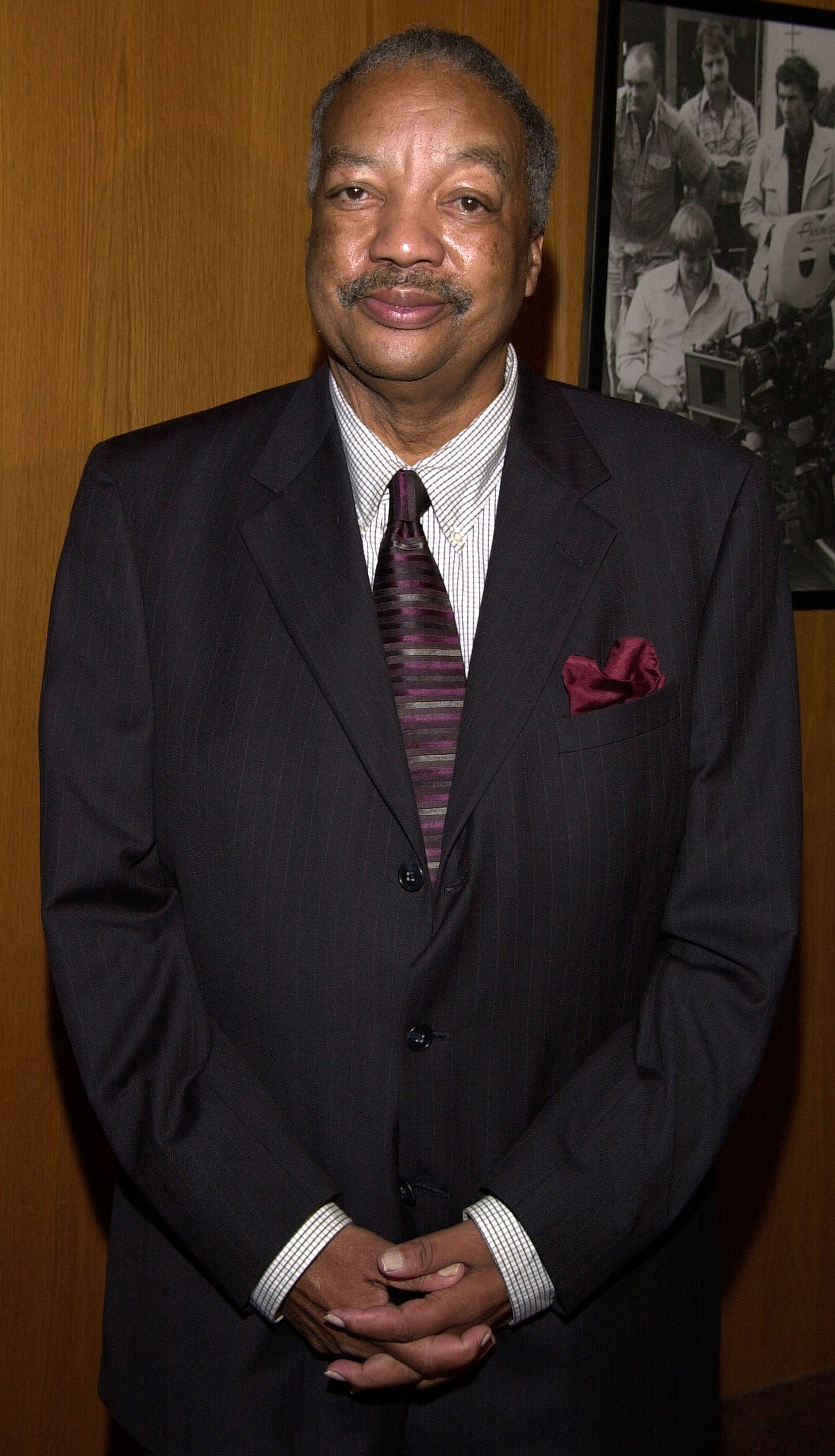 HANK KETCHAM'S DENNIS
He terrorized Mr. Wilson on the daily despite just wanting to be friends with the grumpy old man. He was prone to making messes and had a cowlick as defiant and his own personality. Before he was a smart-aleck who defeated a robber singlehandedly, he was cartoonist Hank Ketcham's little boy, Dennis Ketcham. 
In 1950, Ketcham was a struggling cartoonist with a wife and four-year-old son. One morning, his wife, Alice, announced that their son, Dennis, had decorated his bedroom with the poo in his diaper. Alice declared her son a "menace," stormed out, and left Ketcham to ponder possible future fictional tribulations of a boy deemed a menace. Within five months, 16 newspapers were printing 'Dennis the Menace,' a number that would soon grow to over 1000.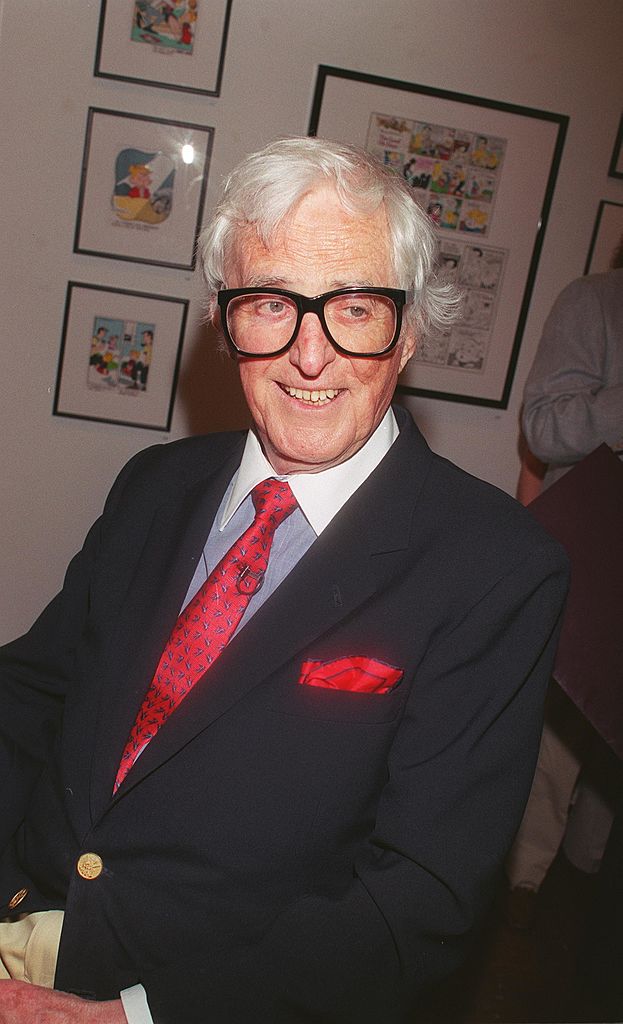 THERE'S MORE WHERE THAT CAME FROM!
It was truly stranger than fiction when Ketcham's 'Dennis' debuted at virtually the same minute as 'Dennis the Menace' launched in England. The British 'Dennis' was part of a weekly magazine called Beano. It told the tales of an older boy who wasn't exactly an accidental troublemaker, but more of a highly-focused and intentioned one. The British comic strip was later retitled 'Dennis the Menace and Gnasher.' (Gnasher was his dog)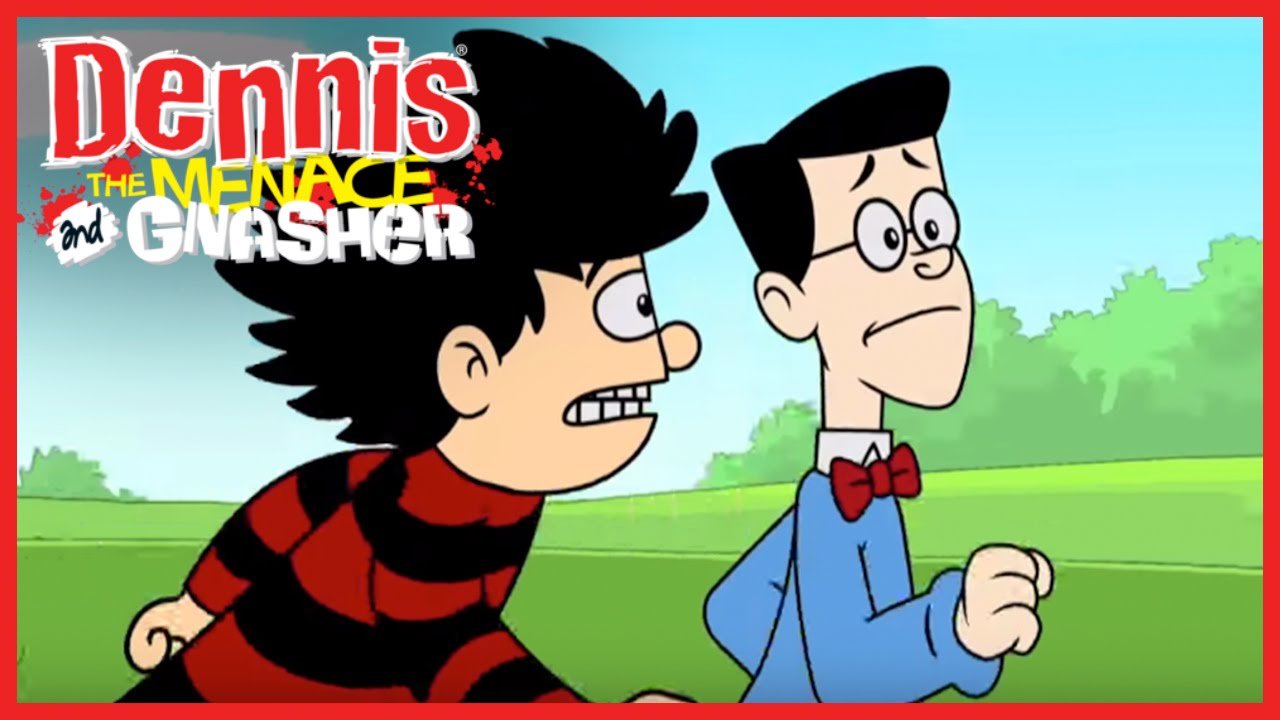 ZERO TOLERANCE
Two decades into his comic strip, Ketcham made an addition to the neighborhood with a black character named Jackson. His portrayal was alarmingly stereotypical; however, Ketcham attempted to incorporate messages of tolerance, with Dennis claiming he had race issues because Jackson could run faster than him.
Although they were well-intentioned, Ketcham's choices were not popular with readers. In St. Louis, protesters threw glass bottles and rocks through the windows of the paper's building; in Detroit and Little Rock, Arkansas, crowds amassed to complain. Ketcham apologized and retired Jackson.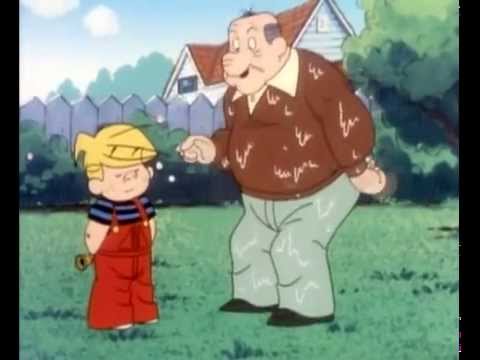 FAR FROM CUTE
The 'Dennis' of the 90s is a likable, even charming, rambunctious kid, but generally not a total delinquent. That wasn't the case when Ketcham illustrated Dennis inciting physical fights between adults, hitting other kids with a shovel, then laughing about it, filling his sock with sand to use as a bludgeon, and tying swan necks into knots. It took several years for Dennis to settle down.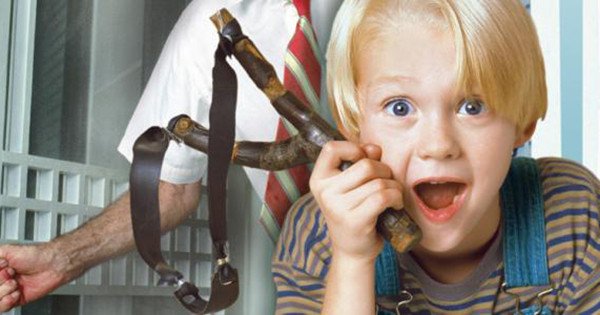 HE ALMOST HELPED FIGHT A WAR
In 1959, the US State Department asked Ketcham and his wife to tour Russia as a part of a "humor exchange program." Ketcham's modern, middle American depictions of appliances and cars were seen as the perfect talking point to critique Communist regimes. The US government also wanted Ketcham to doodle cartoons about anything he saw as subversive. In spite of that, Ketcham was paranoid about being caught by the Soviets. He drew over all his sketches, including any that may have proven useful. A US government employee later said they didn't bother sending any other cartoonists on missions.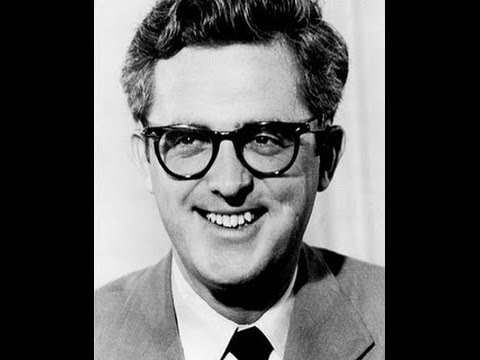 DENNIS WAS A "SPOKESTOON" FOR DAIRY QUEEN
Does it get any more American than Dairy Queen? 'Dennis' spent a remarkable 30 years as a mascot for Dairy Queen, the frozen treat chain. He appeared in commercials and on packaging before the restaurant company decided the cartoon had lost appeal among today's young consumers. 'Dennis' retired from endorsing ice cream in 2001.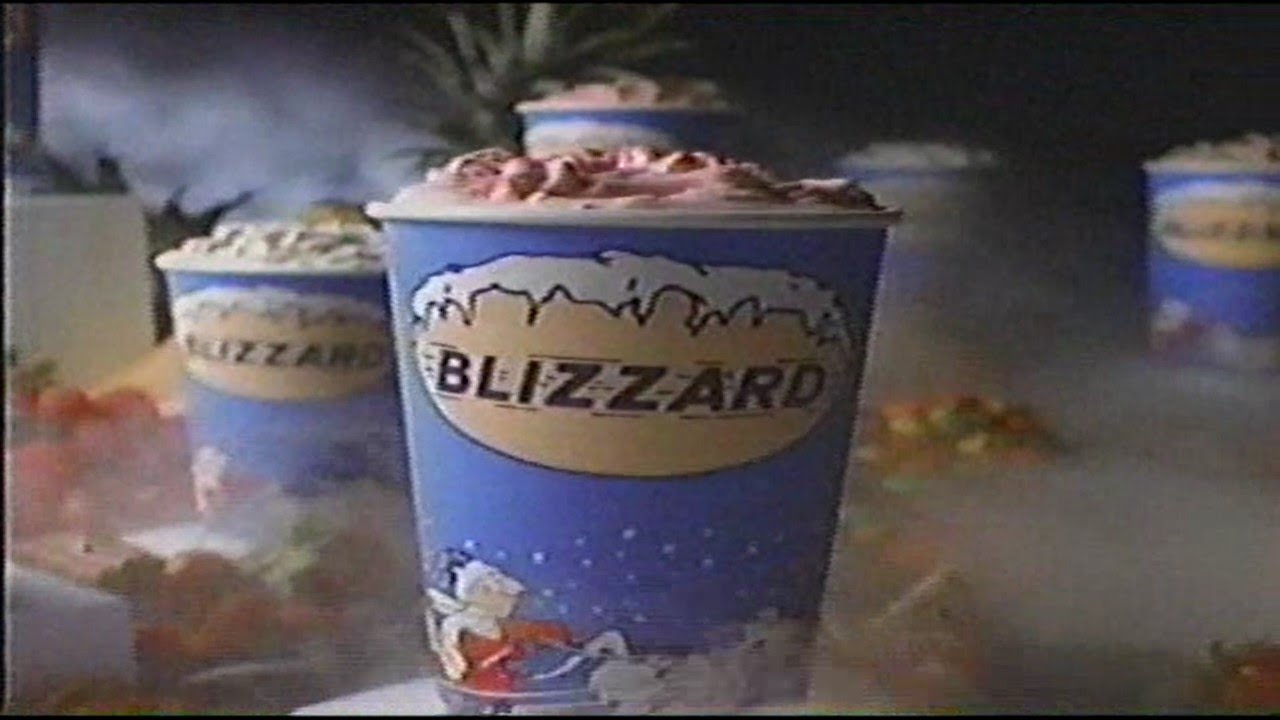 KETCHAM DISLIKED THE 'DENNIS' BOOK COLLECTIONS
Plenty of cartoonists dream of someday having their strips collected in paperback. Not only does it signify great success, but the book royalties can also make for a substantial boost in income! Although he sold millions of copies of 'Dennis' strips, Ketcham took them off the book market as he felt the reproduction of his artwork wasn't acceptable. 
"I backed out of the paperback business because the paper was so cheesy and the reproduction was so bad and the space allotted was ill-suited," he told the Los Angeles Times in 1986. "I spend too much time on my graphics not to have them treated a little better."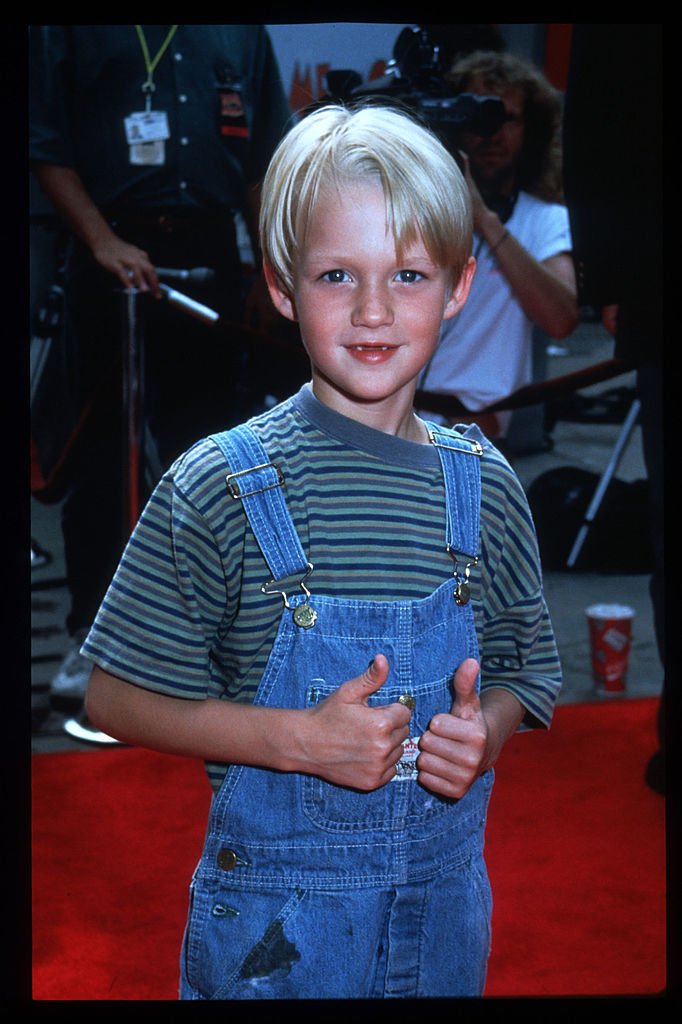 THE REAL MENACE REMAINS AT LARGE
In 1986, a three-foot-tall 'Dennis the Menace' statue was erected in Monterey, California. It became the target of another troublemaker in 2006. An unknown person (or persons) stole it from its perch in a city park known as 'Dennis the Menace Playground.' It was unaccounted for for nearly ten years before it reappeared in Florida—at least, that's what authorities assumed.
It was found among a pile of material to be melted down. Curators later discovered it was another 'Dennis' statue, stolen from a Florida hospital. The Monterey statue is still missing.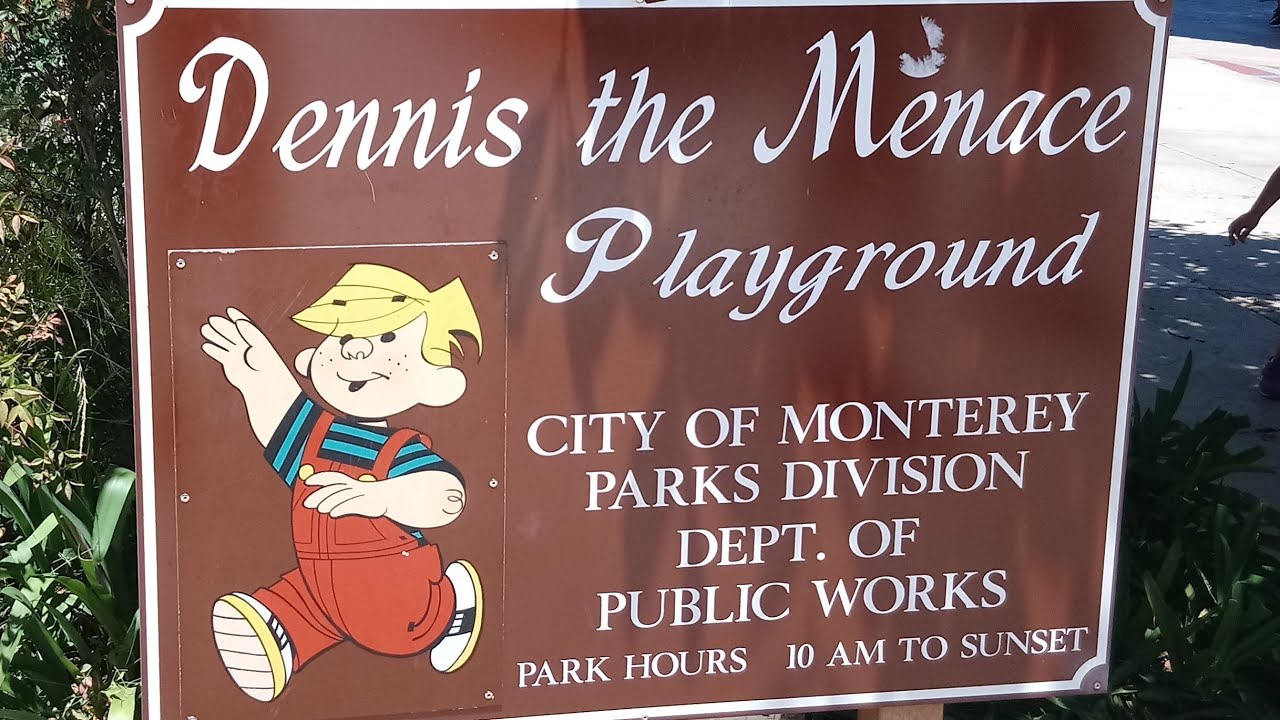 GOODBYE CHRISTOPHER ROBIN REMAKE?
Ketcham's son outgrew his destructive habits. Still, trials and tribulations led to a life significantly less idyllic than his cartoon counterpart, and quite reminiscent of Christopher Robin Milne, the son, and the subject of A.A. Milne's famed 'Winnie the Pooh.' Dennis Ketcham attended and suffered through boarding school until being expelled. He served in the Vietnam War, afterward suffering from post-traumatic stress disorder.
He maintained almost no contact with his father up until Hank Ketcham's death in 2001. The cartoonist once disclosed regrets about naming his creation after his son, saying it "confused" the young boy. Talking with People in 1993, Dennis said he wished his father "could have used something other than my childhood for his ideas."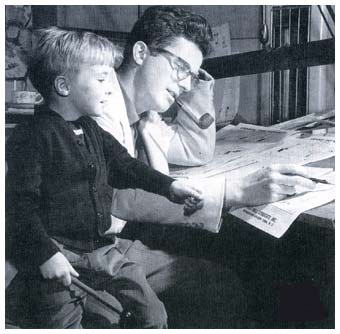 What's your favorite Dennis the Menace - the comic strip, the black and white TV show, the animated version, the movie, or the ice cream treat? Let us know in the comments below!
Source: Wikipedia, Mental Floss, Me TV, Looper, UCLA, BBC