Meet Cast of Beloved Movie 'Dodgeball' Then and Now
It's been 15 years since the "Dodgeball" throwdown, and although critics initially were unsure of the sports-comedy, it topped the charts. But what about its star-filled cast? Who almost said no to appearing and which character could have been a robot? Join us on this discovery of fan theories and what became of the actors since "Dodgeball" was released!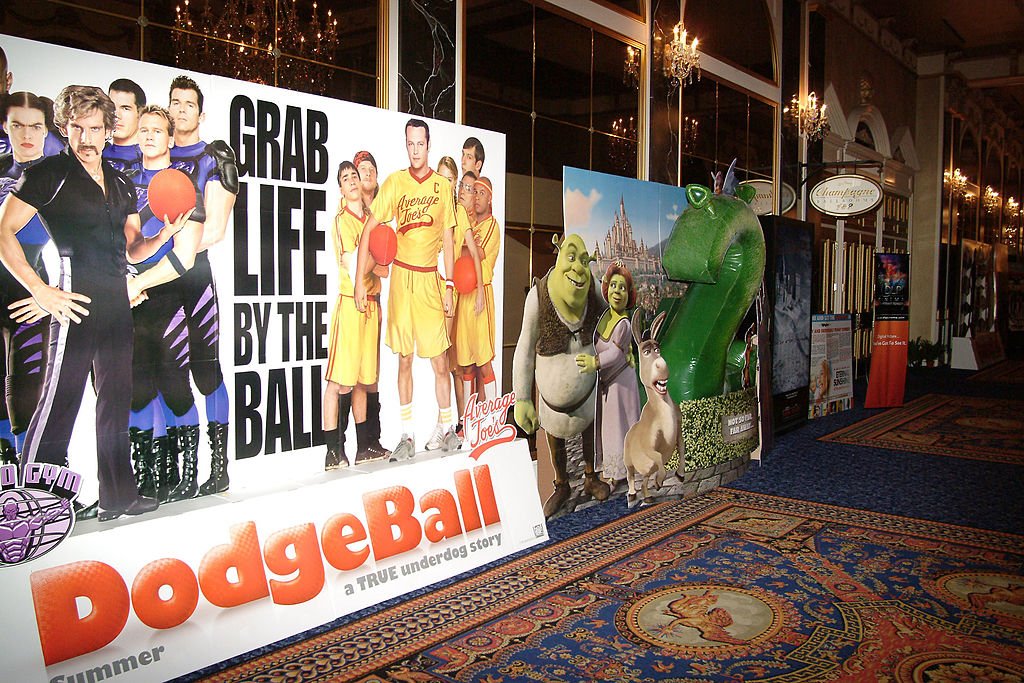 DODGEBALL: A TRUE UNDERDOG STORY
Written and directed by freshman Rawson Marshall Thurber, "Dodgeball" made it to the top of the box office that year, stealing the spot from Spielberg's "The Terminal." The film also secured its place as an action-comedy classic - thanks not only to its skilled mix of goofball comedy, archetypical sports drama, and fantastic cast.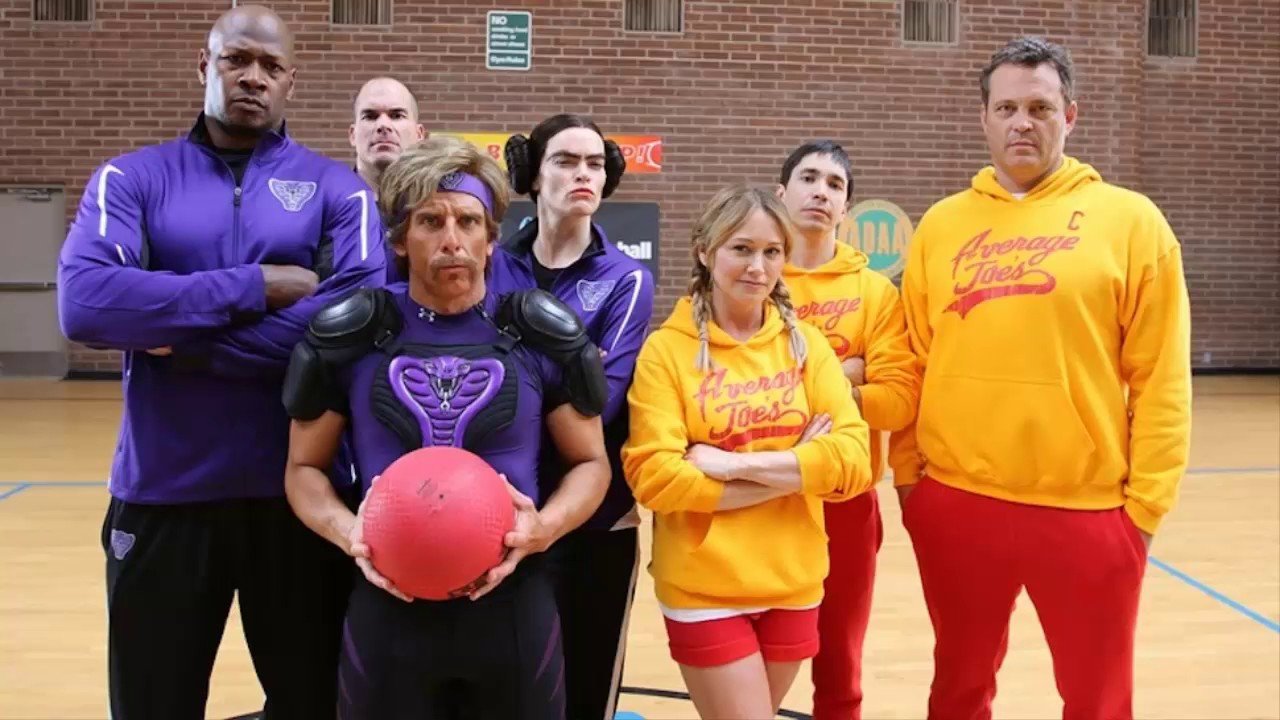 VINCE VAUGHN
The 49-year-old-actor played Peter La Fleur, the owner of Average Joe's Gymnasium, who needs to save his business from being bought and demolished by rival gym owner White Goodman.
Vaughn has released several films since 2004, playing the same giant 12-year-old man type character. "Wedding Crashers" was his biggest hit, "The Internship," and "Delivery Man" is his latest.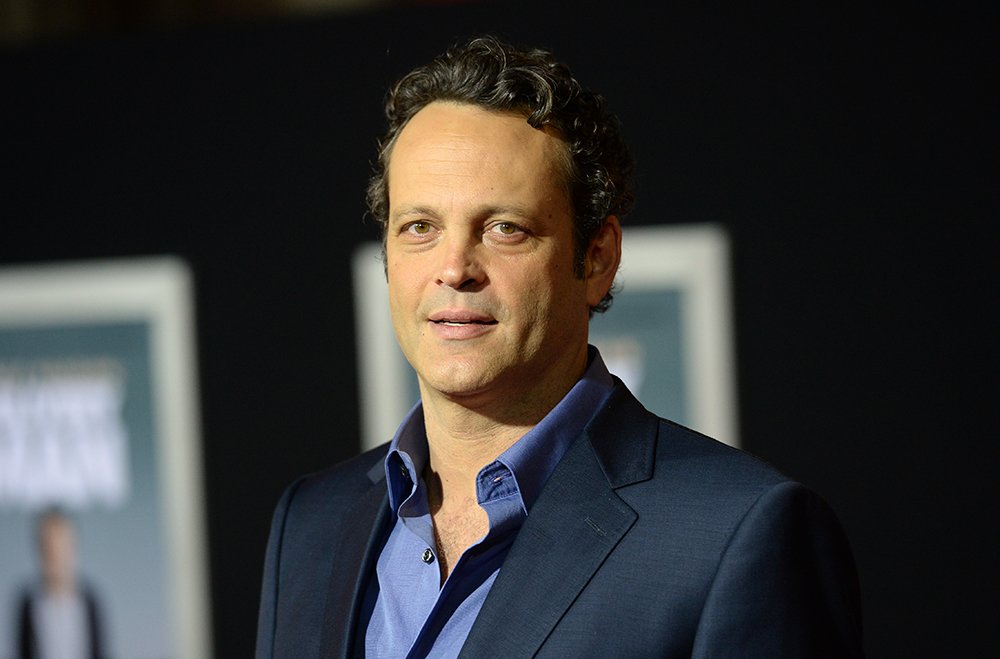 CHRISTINE TAYLOR
Taylor appeared as Attorney Kate Veatch, who initially intermediates between La Fleur and Goodman before becoming emotionally attached to the average joe. Taylor bounded onto the scene in the hit kids show "Hey Dude" and since has appeared in "The Brady Bunch" movie, "The Wedding Singer," and "Zoolander."
She guest-starred in "Hannah Montana Forever" and made television appearances in "Seinfeld," "Friends," "Arrested Development," and "My Name Is Earl." Most recently, she appeared in "Friendsgiving," expected to be released in October 2020.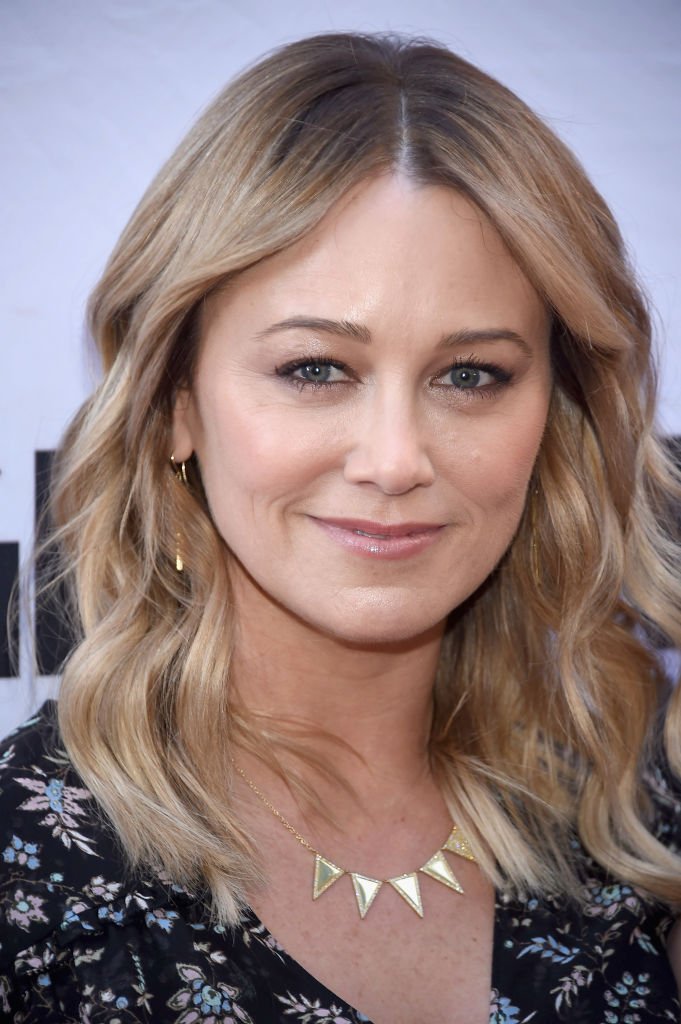 BEN STILLER
The 53-year-old-actor played White Goodman, the ambitious and pathologically competitive owner of Globo Gym, across the street from La Fleur's. Nothing will stop him from turning Average Joe's into a parking lot. Except the game.
Stiller's career has been quite prolific, and he shows no signs of slowing down. Prior to "Dodgeball," he appeared in at least 35 films, and the same number is applicable post-"Dodgeball," not to mention directing, producing, writing, and TV appearances.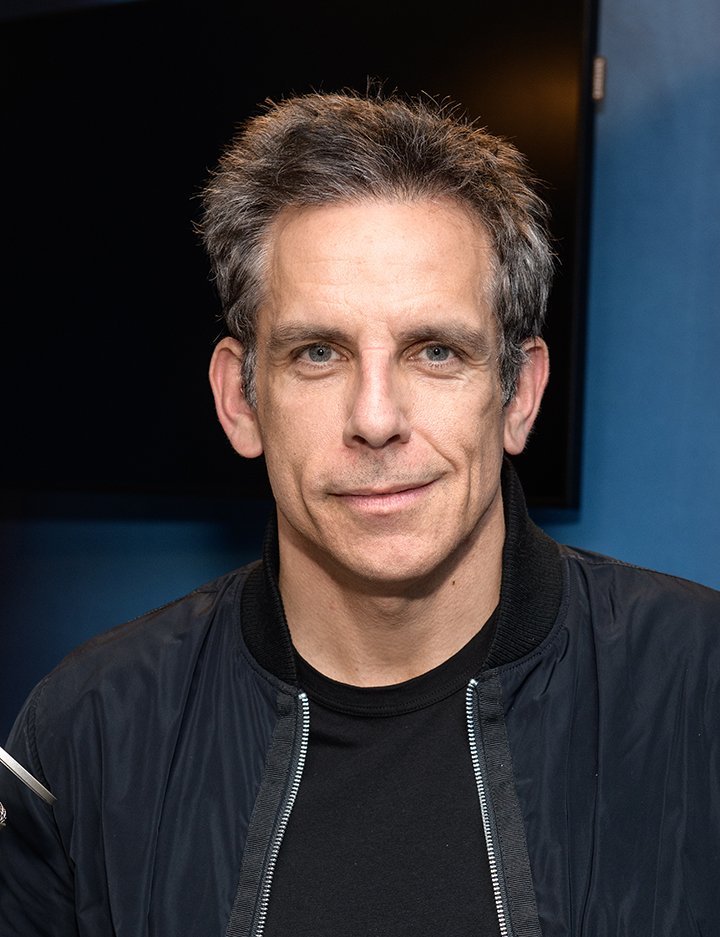 RIP TORN
The late actor played dodgeball veteran from the '50s, Patches O'Houlihan. O'Houlihan agrees to coach Average Joe's rag-tag team into winning the tournament. His methods were... unorthodox.
Torn made appearances in films and shows like "Maniac Magee," "Will & Grace," and "Law & Order: Criminal Intent." In NBC's "30 Rock," he played mentor Don Geiss from 2007-2009. Unfortunately, the actor died on July 9, 2019, at the age of 88.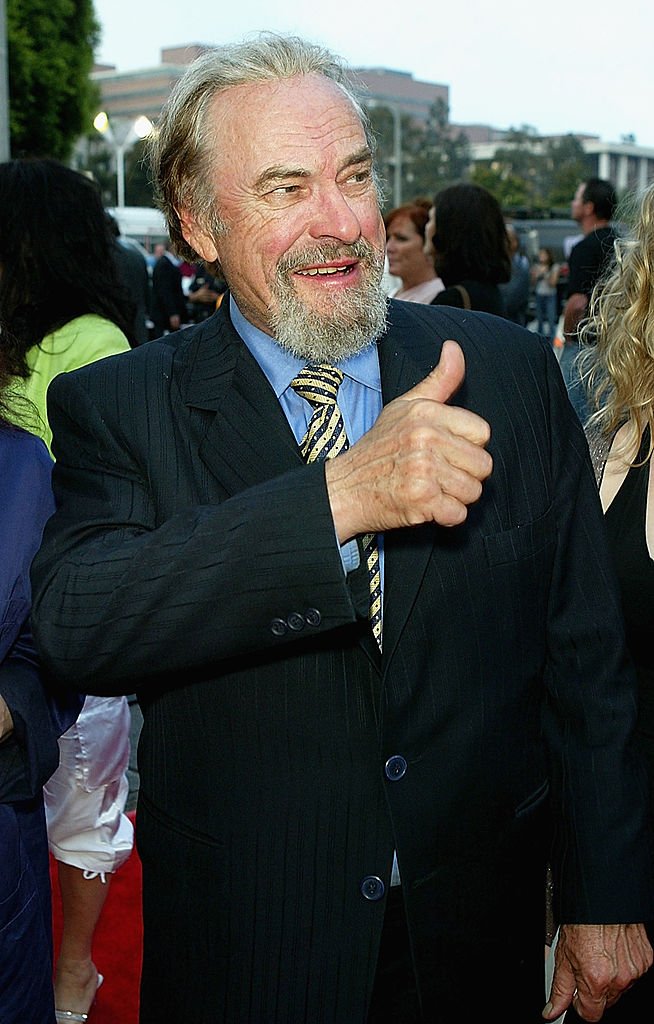 JUSTIN LONG
The 41-year-old-actor played Average Joe's Gymnasium's member Justin Redman, one of the first volunteers to attempt to raise the necessary money to save Average Joe's from its demise.
Long has appeared in plenty of films, including "Accepted," "Waiting," "Zack and Miri Make a Porno," and "He's Just Not That Into You." His prolific and lucrative career has included dating Hollywood darlings like Drew Barrymore and Amanda Seyfried.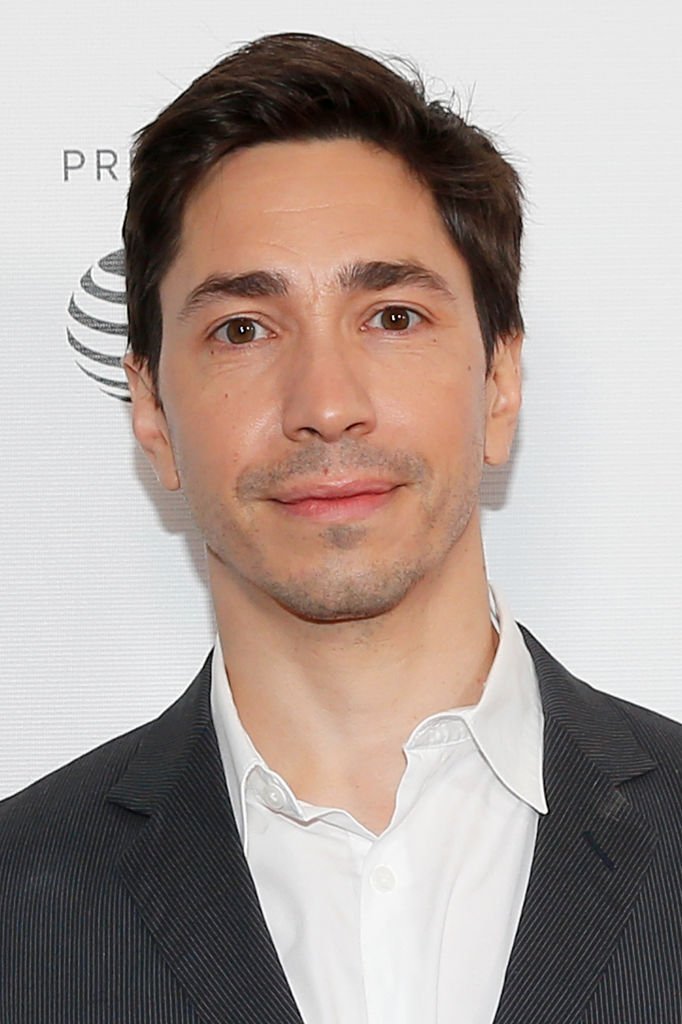 STEPHEN ROOT
The 67-year-old-actor played Average Joe's Gymnasium's member Gordon Pibb, one of the most passionate players to join La Fleur's team.
Root is most recognizable for his role as Jimmy James on "NewsRadio," and has continued a wonderful career since "Dodgeball." His appearances include "No Country For Old Men," the voice of Bill Dauterive in "King of the Hill," and "True Blood." He also participates in readings of Shakespeare's plays, one of his original passions.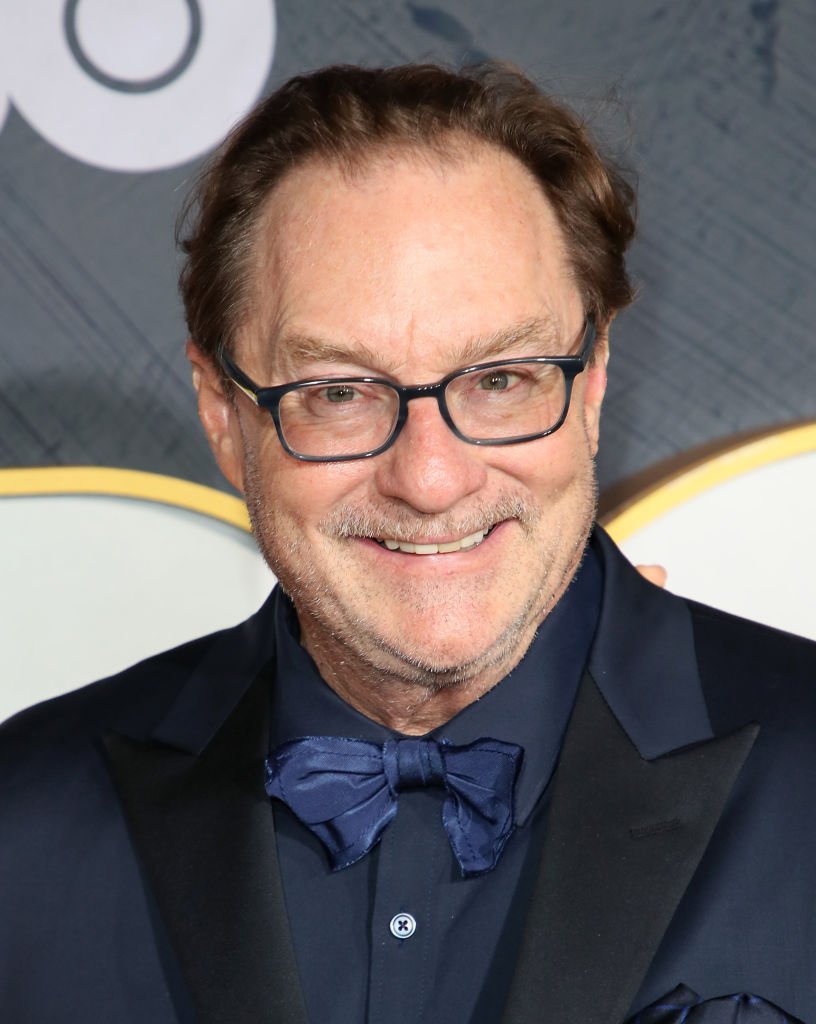 JOEL DAVID MOORE
Moore played Average Joe's Gymnasium's employee Owen Dittman, who works with his boss in their desperate scheme to make it to Las Vegas to compete in the Dodgeball Championship game and save the gym from ruin. 
After "Dodgeball," Moore appeared in James Cameron's "Avatar,"  Katy Perry's music video for "Waking Up in Vegas," "Savages," "Gone," and as Joey Ramone in the historical film "CBGB."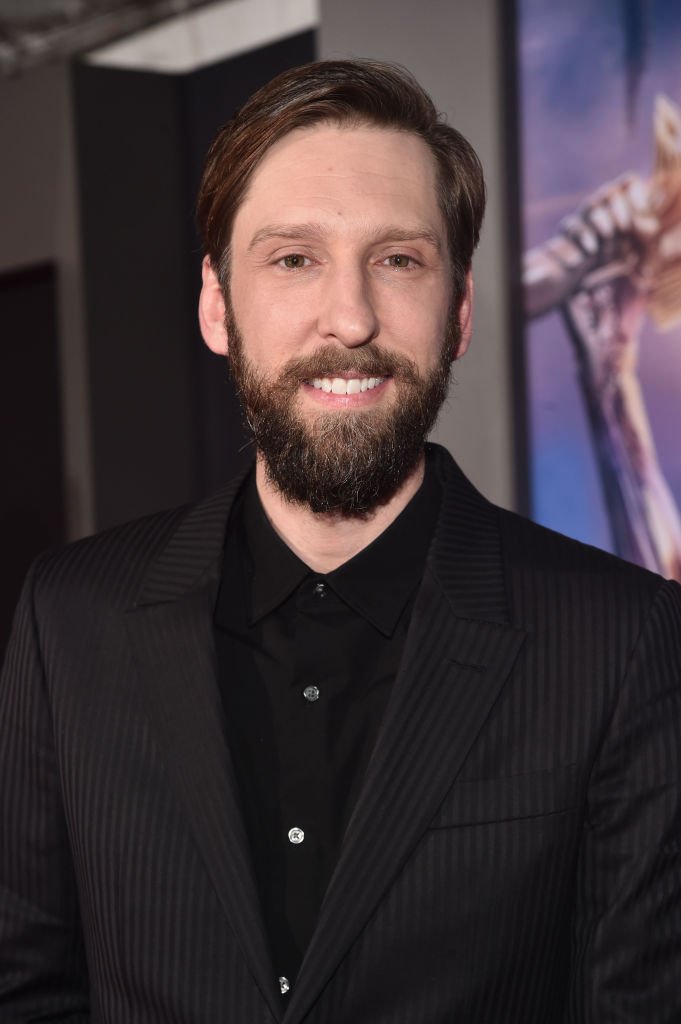 CHRIS WILLIAMS
The 52-year-old-actor and younger brother to Vanessa Williams played Average Joe's employee Dwight Baumgarten. Williams developed a career as a comedian in both TV and film, as well as being a prolific voice actor. He is currently starring in "Silicon Valley." Previously, he recurred in "The Great Outdoors" from 2016 to 2017.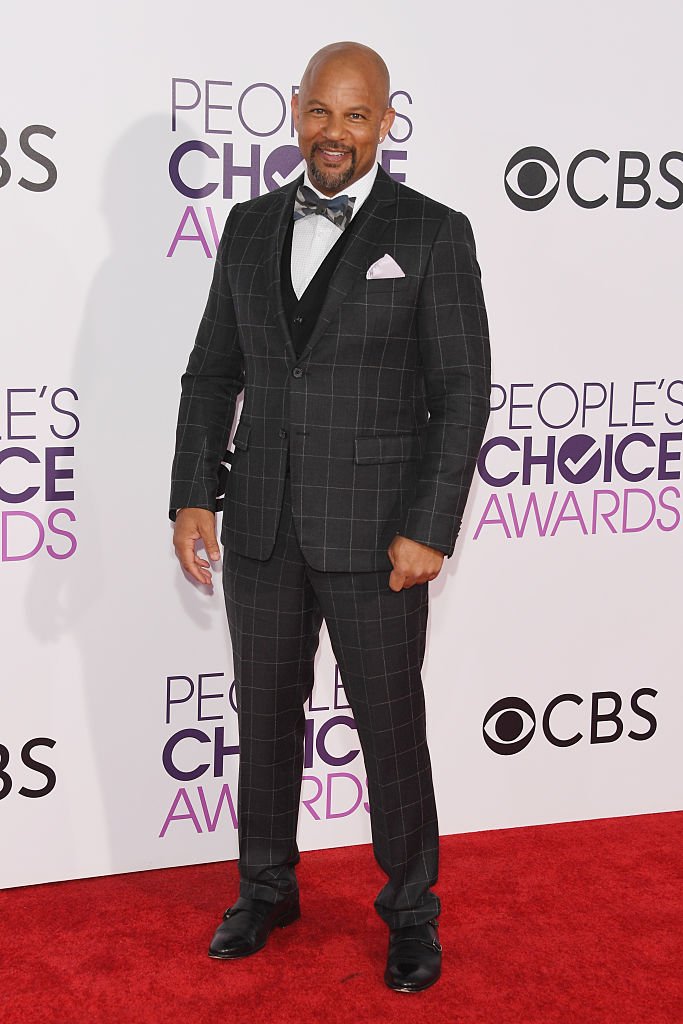 ALAN TUDYK
The 48-year-old-actor played Average Joe's Gymnasium's member Steve "The Pirate" Cowan, the most peculiar player on La Fleur's team. He learns to remain true to himself in spite of those who cannot understand him.
Tudyk has many memorable movie roles, including the voice of the Duke of Weselton in "Frozen," the voice of King Candy in "Wreck-It Ralph," and Ben Chapman in the Jackie Robinson biopic "42."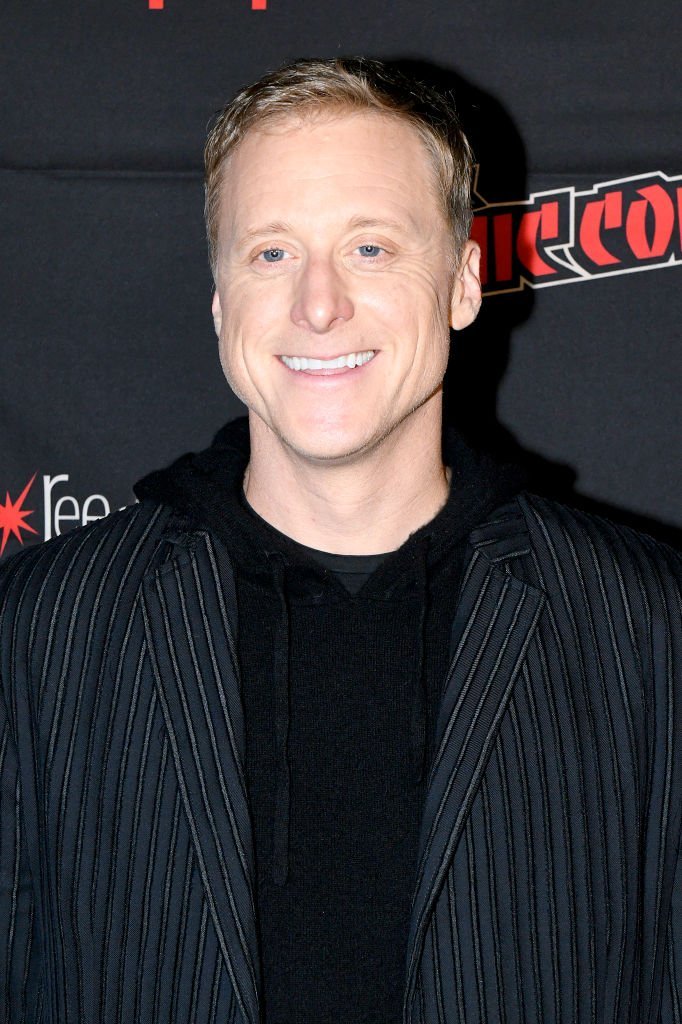 JAMAL DUFF
The former NFL and XFL defensive lineman portrayed Me'Shell Jones, a formidable member of White Goodman's Globo Gym Purple Cobras. He also appeared in "SWAT," "The Rundown," "Two and a Half Men," "The Game Plan," "Brooklyn Nine-Nine," and "Torque."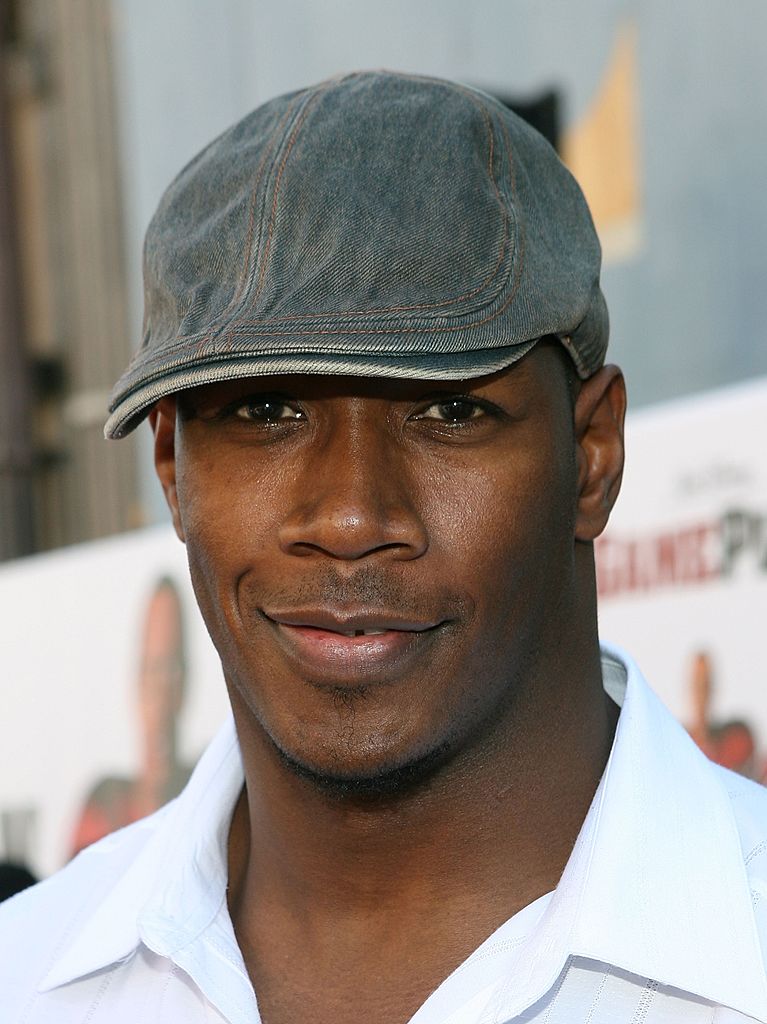 MISSI PYLE
The 46-year-old-actress played the intimidating Fran Stalinovskovichdavidovitchsky, a Romanian dodgeball champion recruited by the Purple Cobras, and love at first sight for Average Joe employee, Owen.
Pyle has had a prolific career on the big screen as a character actress. Soon after "Dodgeball," she appeared in "Big Fish," "50 First Dates," "Along Came Polly," and famously portrayed Violet's mother in "Charlie and the Chocolate Factory." More recently, she was in "Gone Girl," "Jumanji: Welcome to the Jungle," and Tyler Perry's "Nobody's Fool."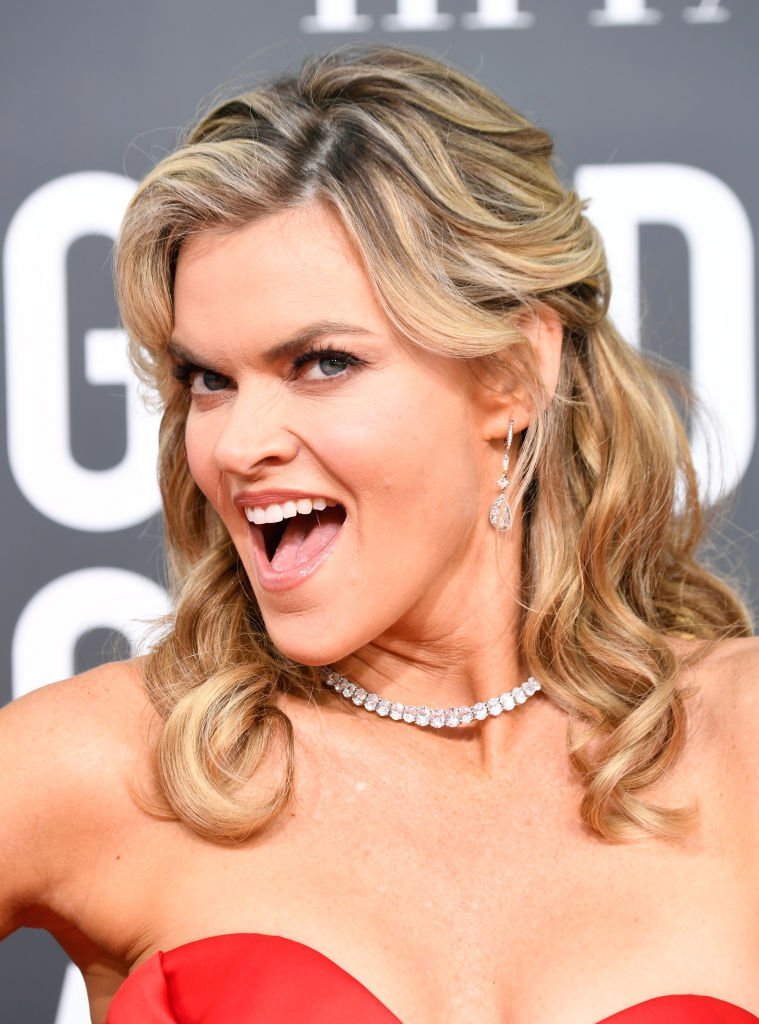 JASON BATEMAN
The 50-year-old-actor ruled as commentator Pepper Brooks, one of the ESPN The Ocho anchors covering the dodgeball games, adding so much humor to the entire story.
Bateman is a seasoned TV star, having begun his TV career in 1980, and starring in such shows as "The Hogan Family," "Valerie," "Valerie's Family," and the movie "Teen Wolf Too." But, Bateman is most known for his role as Michael Bluth in "Arrested Development." He also starred in the films "Juno," "Hancock," and "Horrible Bosses," to name just a few.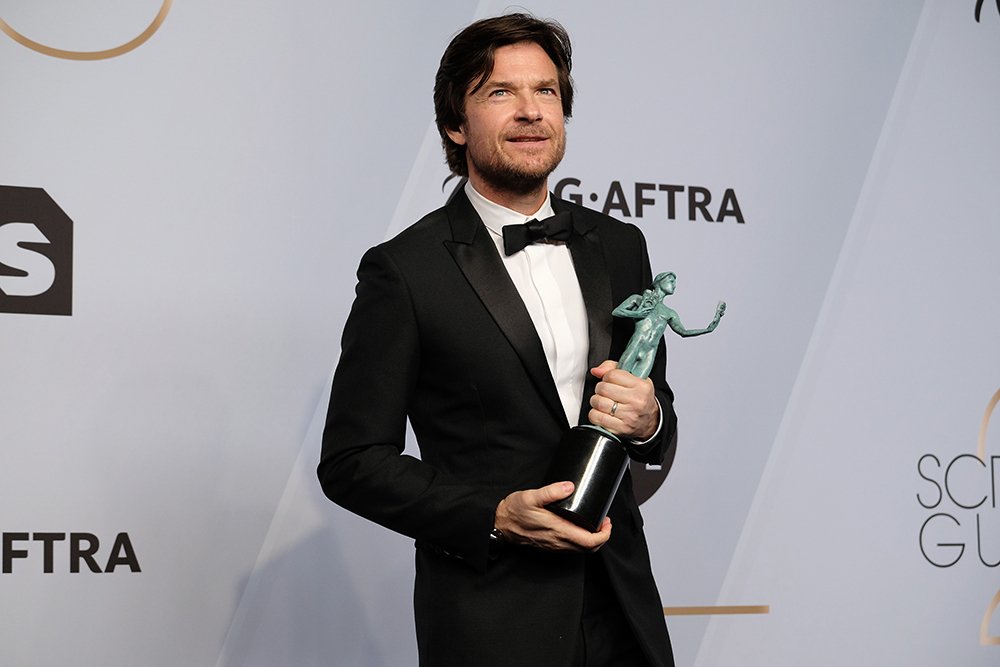 DODGEBALL INSPIRATION
Rawson Marshall Thurber considered the movie an homage to some of his favorite films, including "Revenge of the Nerds," "Rocky," and "Bull Durham." In a very different genre was Eric Schlosser's book "Fast Food Nation," about the modern obsession with drive-through, greasy, ready-made food. Published in 2001, Schlosser's account sold more than 1.4 million copies within five years. 
"I really took a cue from that—there's an absolute love/fear relationship thing in our culture," Thurber said to Film Freak Central in 2014. "We're so weight conscious, so image-conscious, so youth-oriented—and wrapped up with all that psychosis are these ad images of it being so cool and all-American and sexy to eat McDonald's. It pulls people in all sorts of different directions, so I wanted White Goodman to be sitting there with a doughnut and the car battery attached to his nipples. That situation with food, with sports, with so much of our culture. [It's] already almost too surreal to satirize."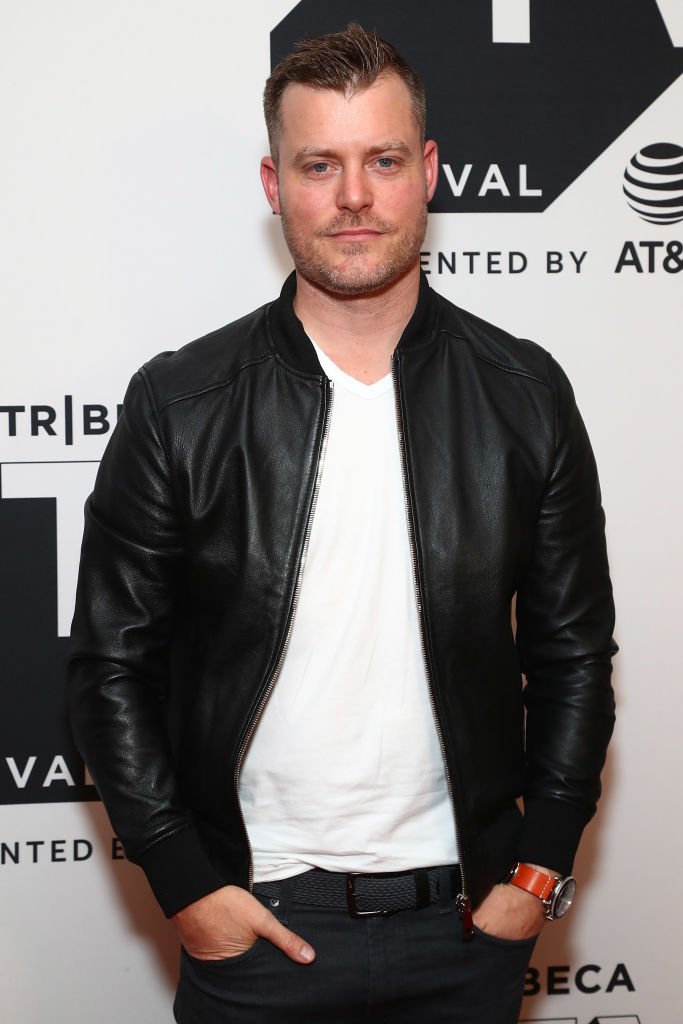 THE ACTORS RECEIVED INTENSE TRAINING
To ready themselves, Ben Stiller, Vince Vaughn, Justin Long, and the rest of the cast participated in what many of them later described as a "boot camp," running indoor dodgeball drills. According to Stiller, it consisted of "us at a gym a few times a week playing dodgeball." While that may not sound vigorous, the physicality took its toll.
"It's a game for the young," Stiller said. "It's one thing when you're eight, but when you're 38, it gets really exhausting. After three or four minutes, you're fried." Stiller didn't go home to a caregiver, though. His wife, Christine Taylor, was practicing by his side.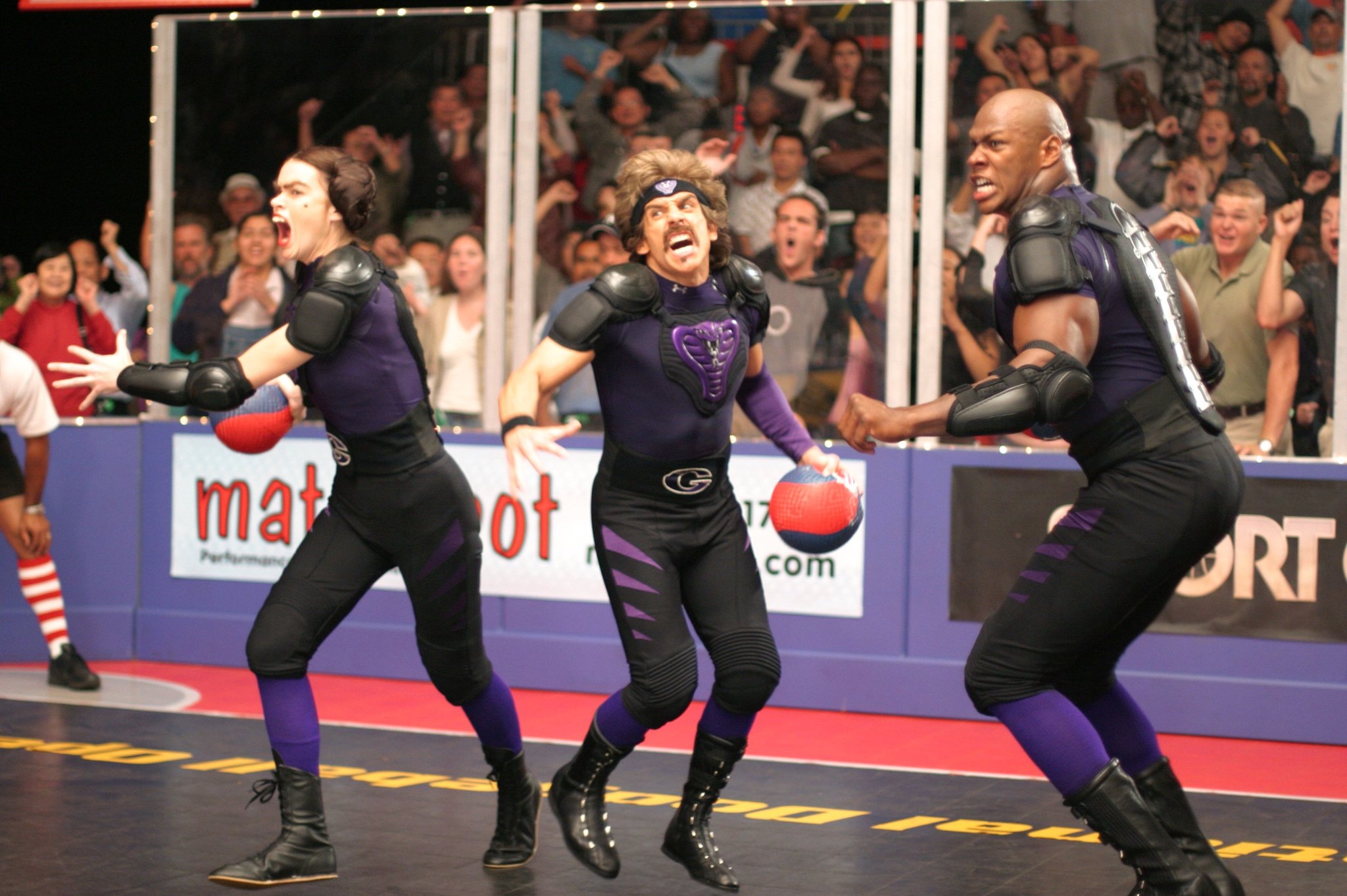 DODGEBALL: HUSBAND TAKES DOWN WIFE!
It's generally not viewed as a good idea to hit one's spouse in the face - even if while playing a sport, even if it's with a rubber ball. That's what Stiller did to Christine Taylor, though - twice! The first blow happened during boot camp; the second occurred while filming the epic showdown. The second strike should have struck Vaughn, who flinched reflexively to get out of the way.
Stiller admitted that those two incidents packed a wallop on the couple's harmony "for like a week because there's no way to not get upset with somebody after you've done that. It just sent us both back to eighth grade." The couple announced they were divorcing in 2017, but the split has never been made official, and they are regularly seen together.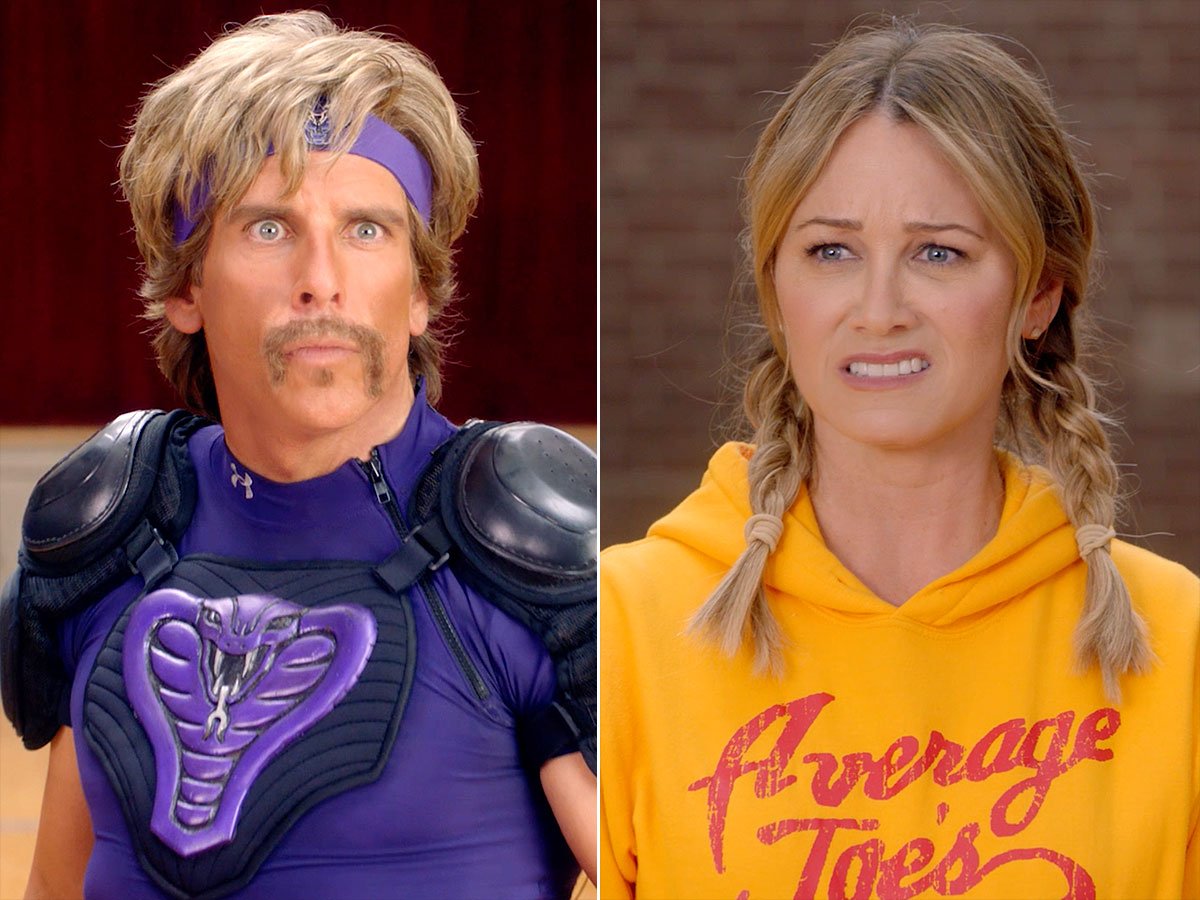 STILLER BORROWED CHARACTER'S PERSONALITY FROM HEAVYWEIGHTS
The similarities between White Goodman and Tony Perkis, the fanatical fat camp owner Stiller played in 1995's "Heavyweights," won't surprise anyone who saw both films. White Goodman is a pompous fitness guru with a large inheritance and extraordinary insecurities. The same can be said about Tony Perkis. "Heavyweights," didn't do well at the box office, grossing a meager $17.6 million. So, when Stiller copied some of Perkis's mannerisms for "DodgeBall," he assumed no one would know. Stiller added that Perkis is "definitely a first or second cousin" to Goodman.
"I always thought, 'Well, nobody ever saw "Heavyweights," so I can do this," Stiller said. "But a lot of people saw "Heavyweights" apparently. It shows on the Disney Channel a lot or something."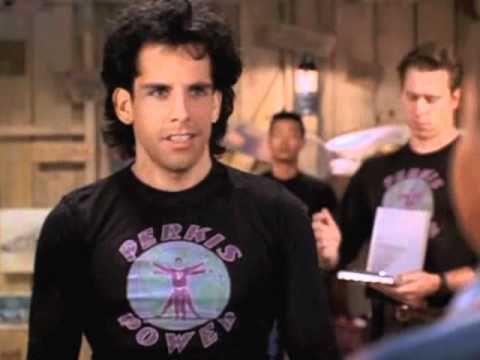 JUSTIN LONG SUFFERED A CONCUSSION ON SET
Justin Long took some hard knocks while filming the movie. He got a nasty cut on his eyebrow when Rip Torn, as Patches O'Houlihan, threw a prop wrench at his face. While filming a section of "DodgeBall's" training montage, Long was showered with so many high-speed balls he became "slightly concussed." 
"They didn't want me to drive home at the end of the day because I was a little off," Long told Today in 2017. "So next time you're watching that and laughing, know that you're laughing at my pain."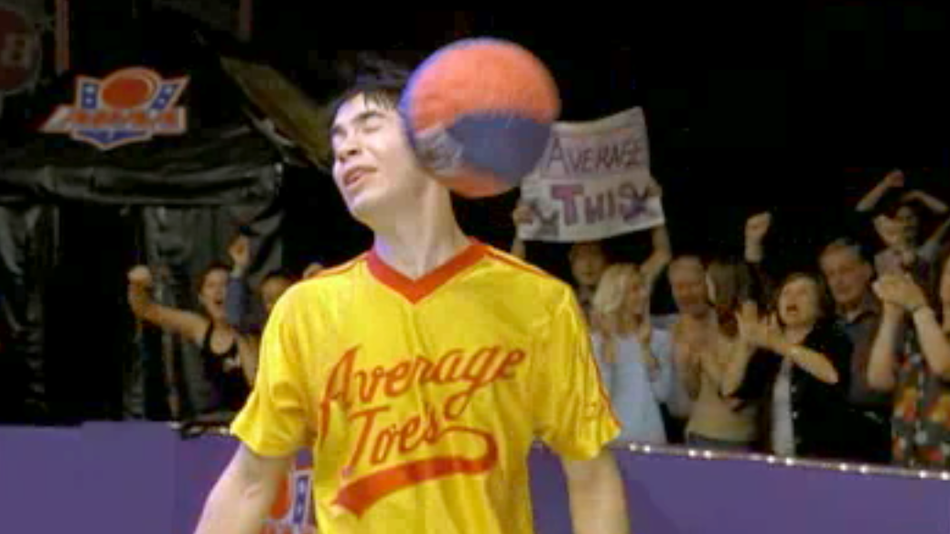 THE TWO PATCHES O'HOULIHANS
Early in the film, we see an instructional video about dodgeball and social Darwinism hosted by a young Patches O'Houlihan, played by Hank Azaria. For the remainder of the film, Rip Torn portrays the seven-time ADAA all-star. The two actors use very different accents, Azaria calling his performance "essentially a bad Clark Gable impression." 
When Azaria was filming, Torn's sequences hadn't been shot yet. Someone in the crew said, "You know, it'd be funny if Rip tries to emulate that voice!" Azaria said, "Yeah, good luck walking up to Rip Torn and suggesting that he change his vocal quality in any way. Let me know how that goes for you!"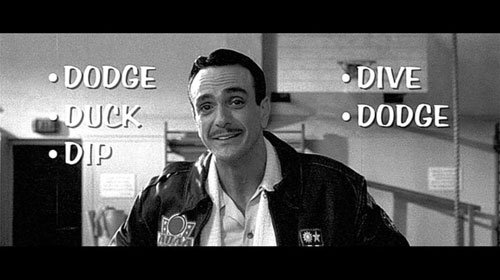 THE AVERAGE JOE'S TEAM COLORS PAY HOMAGE TO "HOOSIERS"
A fan of David Anspaugh's Oscar-nominated "Hoosiers," Thurbur tipped his hat to the Huskers' red and yellow uniforms by giving the Average Joe's squad an almost identical color scheme. The high school basketball team featured in "Hoosiers" was also an underdog that went on to win the state championship. The film was based on Indiana's Milan High School that won the state championship in 1954.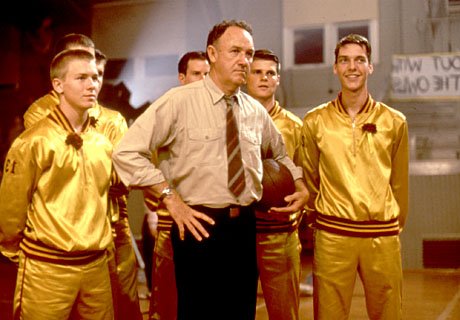 CHUCK NORRIS MAY NOT HAVE LIKED HIS CAMEO
The action star's only scene almost didn't happen. "Dodgeball was filming in Long Beach, and Norris was in LA when he was asked to do the cameo. 
"I said no at first because it was a three-hour drive to Long Beach," Norris said. Stiller called Norris and begged him to reconsider. "He goes, 'Chuck, please, you've got to do this for me!' "My wife said he should send a helicopter for me, and that's what happened. I didn't read the screenplay, just did my bit where I stick my thumb up."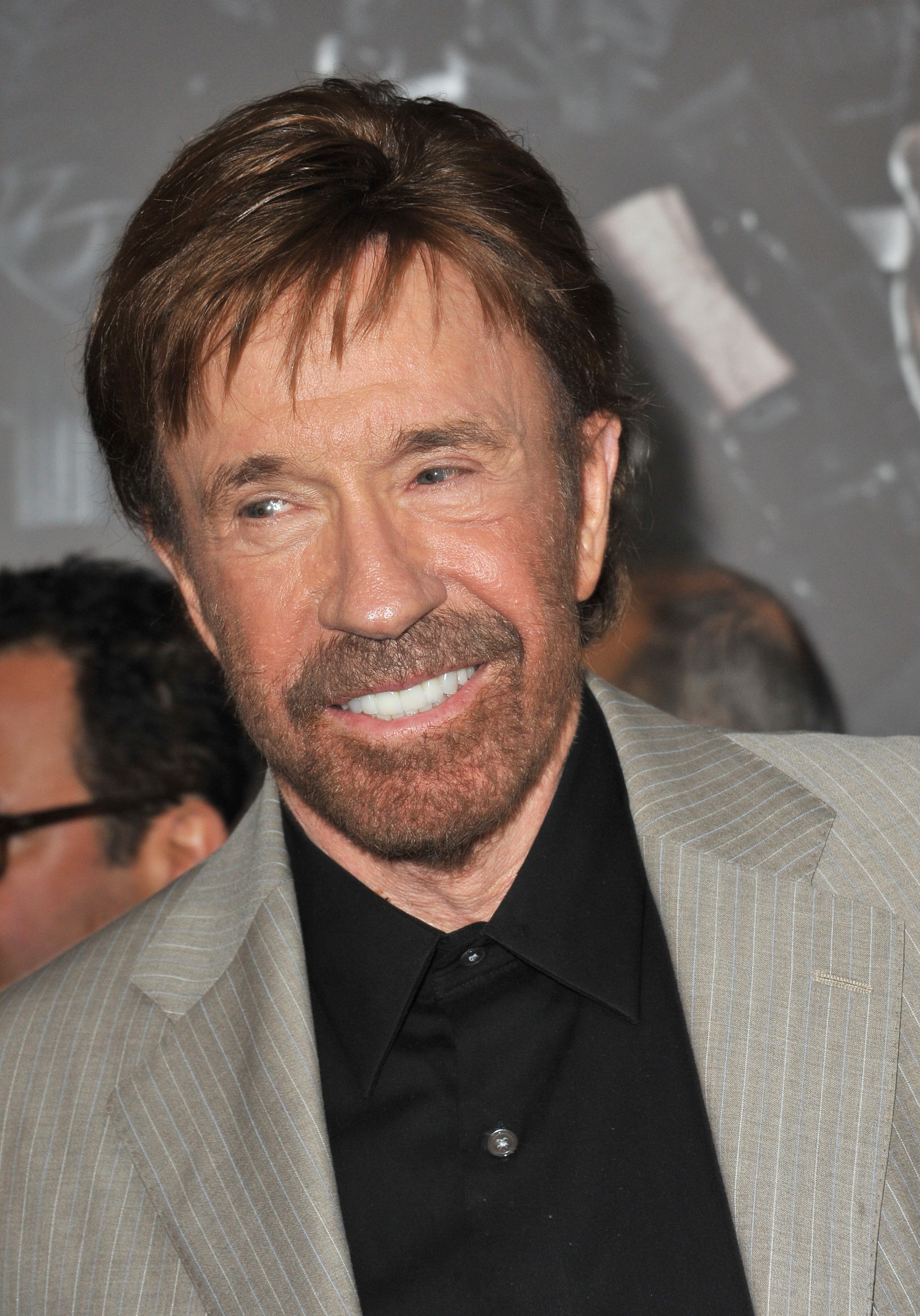 Norris he enjoyed most of the movie; however, there was a moment that shocked him. 
"In the end, when Ben's a big fatty and watching TV, the last line of the whole movie is, 'F***ing Chuck Norris!' My mouth fell open, and I said, 'Holy mackerel!' That was a shock. Ben didn't tell me about that!"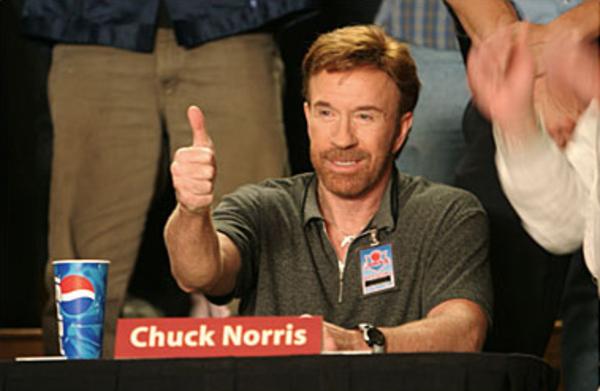 ONE VILLAIN WAS SUPPOSED TO BE A ROBOT
Perhaps the most intriguing player for the Purple Cobras is Fran Stalinovskovichdavidovitchsky. She is an Eastern European all-star whom Goodman refers to as "The deadliest woman on earth with a dodgeball." In an early version of the screenplay, Stalinovskovichdavidovitchsky turns out to be a robot in disguise. Thurber dropped the gag, which he considered too ridiculous. However, when Missi Pyle was cast, the automaton twist hadn't been cut.
"Initially, in the first script I read, she was a robot, like a sexy-bodied robot," Pyle said. The original plan was to pan the camera up over a partly-exposed Robo-Fran slowly, and at some point in the film, her metallic face and fake breasts would have been on full display.