Meet Sharon Stone's Beloved Men and Three Handsome Sons
Sharon Vonne Stone is an award-winning actress, producer, and former fashion model, who once referred to an ex as a "dirt sandwich." Evidently, this woman is empowered, respects herself, and is, above all, thankful. In addition to blowing minds in "Total Recall," "Basic Instinct," and "Casino," she survived a brain hemorrage and attracted some of Hollywood's most eligible men. Let's take a look at the men of her past and the three guys that get her attention now!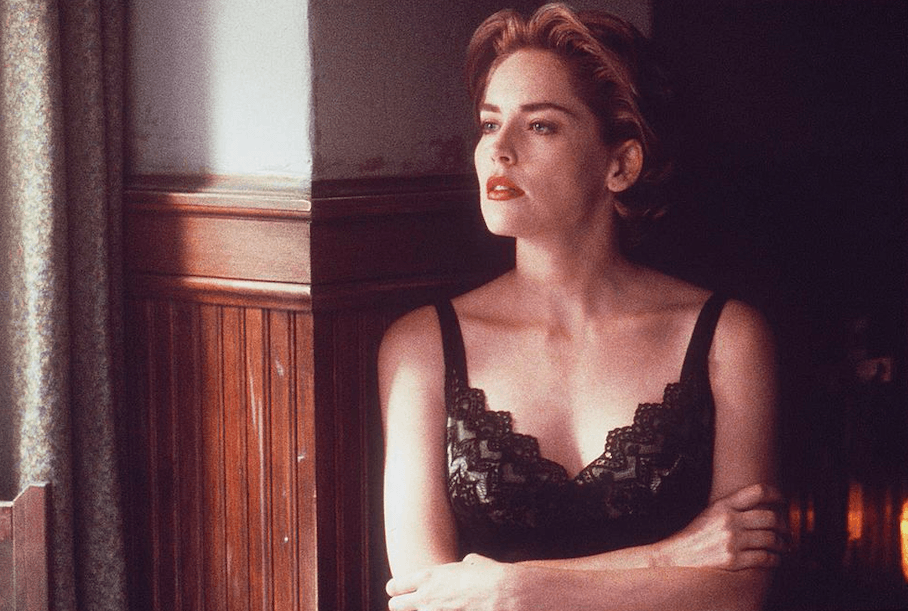 ---
GATHER NO MOSS
Stone made her debut as an extra in Woody Allen's comedy-drama "Stardust Memories." Since then, the actress has bagged a prestigious Golden Globe Award and been nominated for an Academy Award, a Primetime Emmy Award, and two Screen Actors Guild Awards. With a booming career, there is only one thing the stunning actress will not let define her - any man.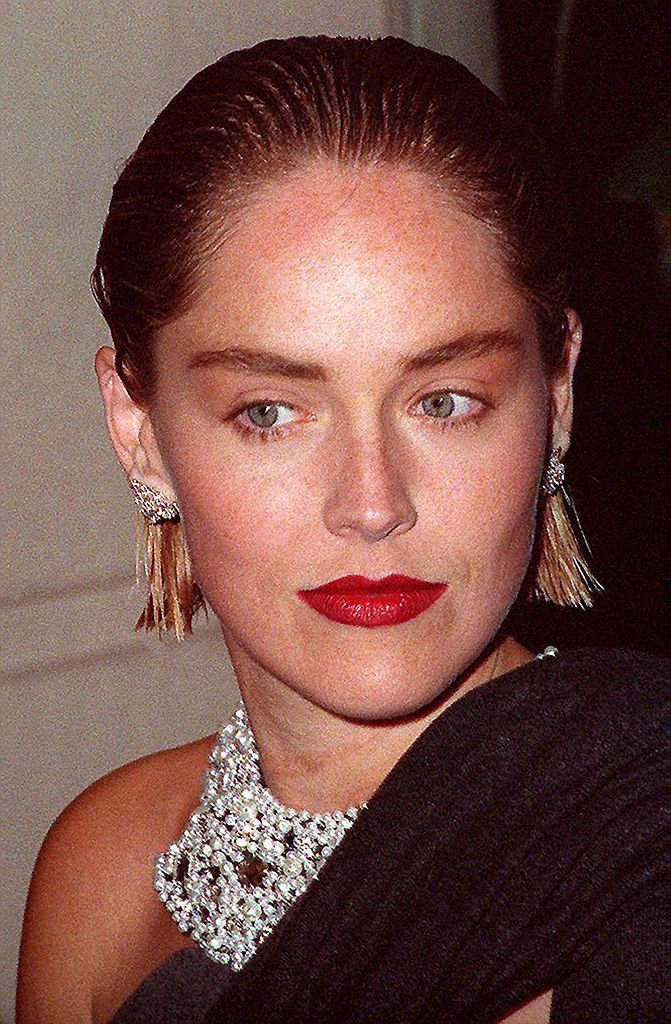 ---
She has three sons and was previously married to Michael Greenburg and Phil Bronstein: "I was just not that girl who was told that a man would define me. I was told that if I wanted to have a man in my life, it wouldn't be an arrangement, it would be an actual partnership. And those are hard to find."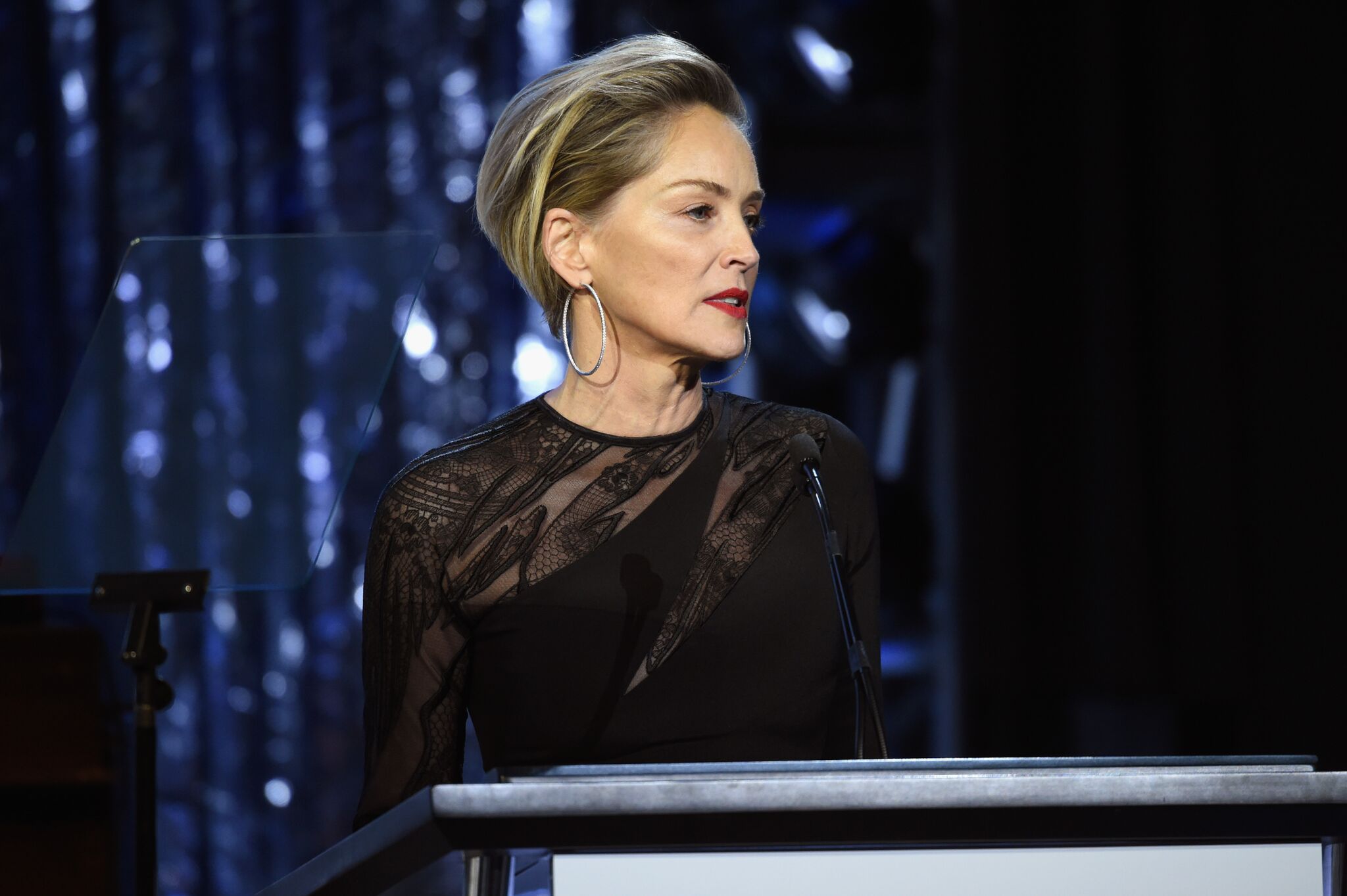 ---
MICHAEL GREENBURG
Stone met television producer Michael Greenburg in 1984 on the set of "The Vegas Strip War." Greenburg produced the made for TV movie in which Stone starred. They tied the knot that same year, but the marriage was short-lived.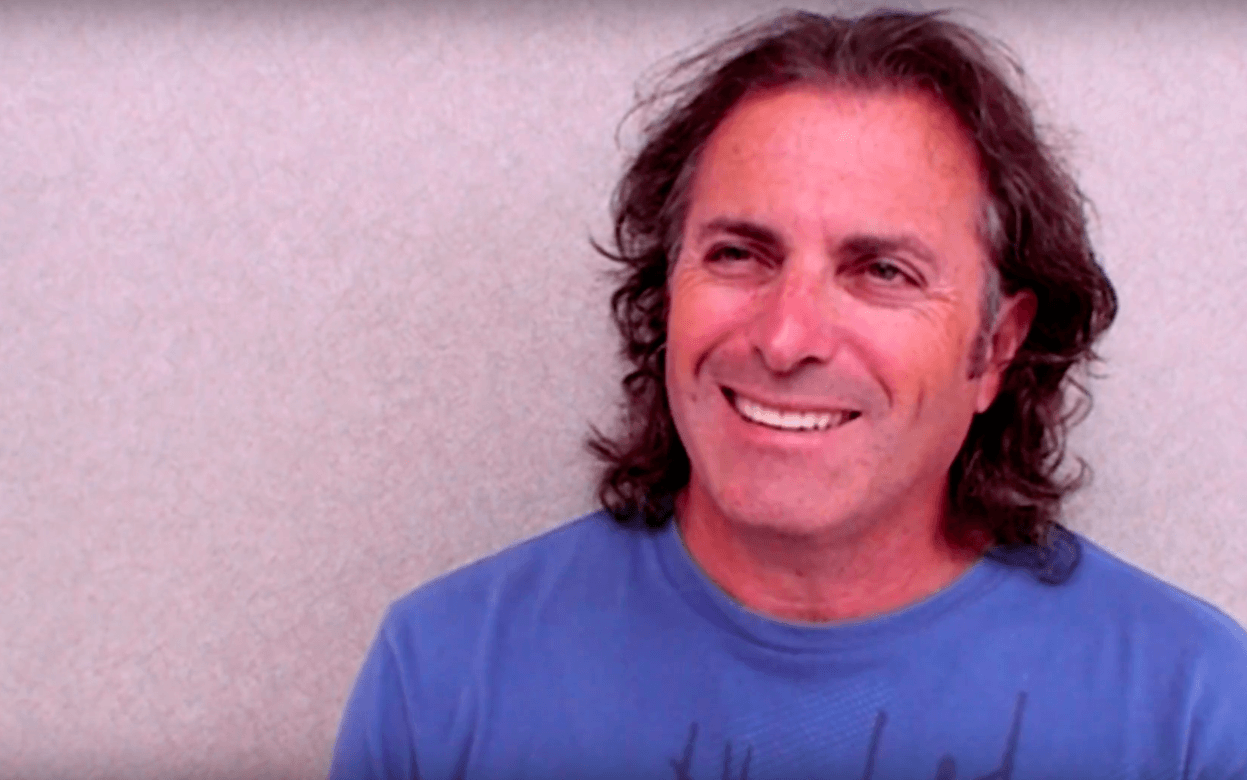 ---
Greenburg was also the actress' producer on "Allan Quatermain and the Lost City of Gold." Three years after they married, the pair separated. In 1987, they filed for divorce; but, the proceedings were lengthy. Their divorce wasn't finalized until 1990. 
---
THE OTHERS
In 1993, Stone met producer William J. MacDonald on the set of the film "Sliver." MacDonald was married to Naomi Baca at the time but left her for Stone. The two became engaged quickly but separated one year later in 1994. After their separation, Stone is rumored to have returned the engagement ring via FedEx.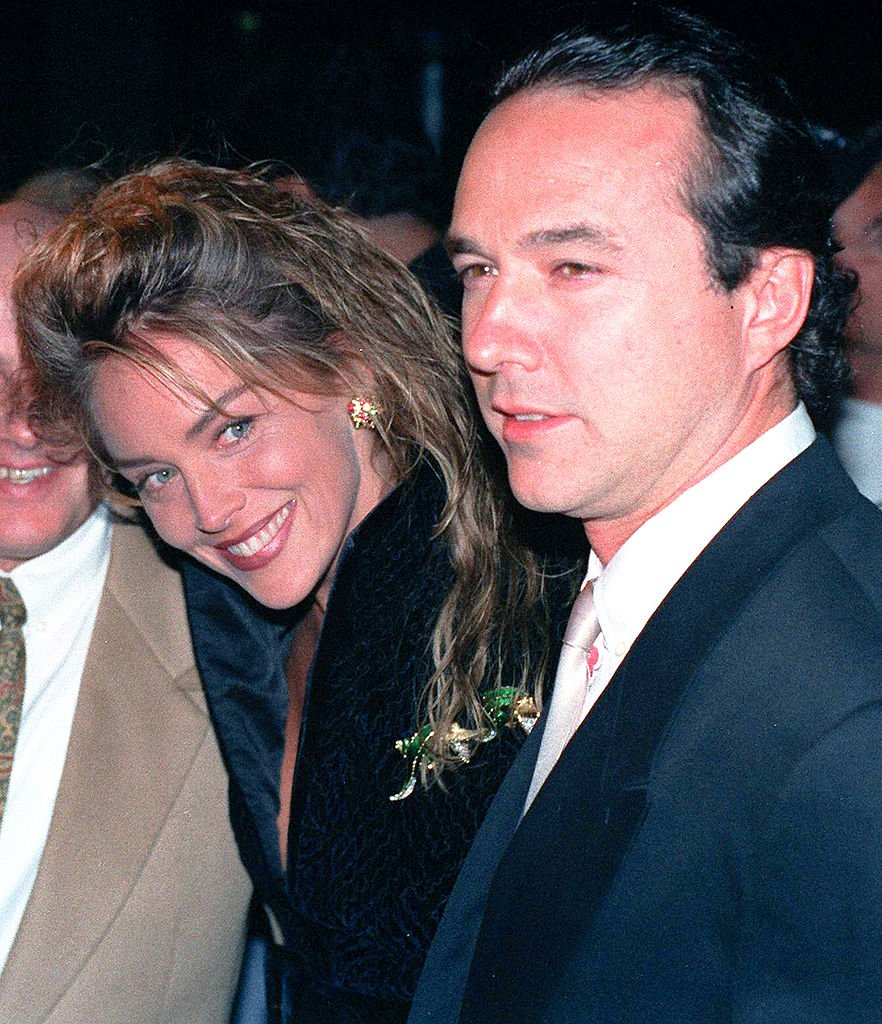 ---
Also, in 1994, Stone dated Guess? executive Michel Benasramet and first assistant director Bob Wagner while working on the film "The Quick and the Dead." They also had a futile engagement.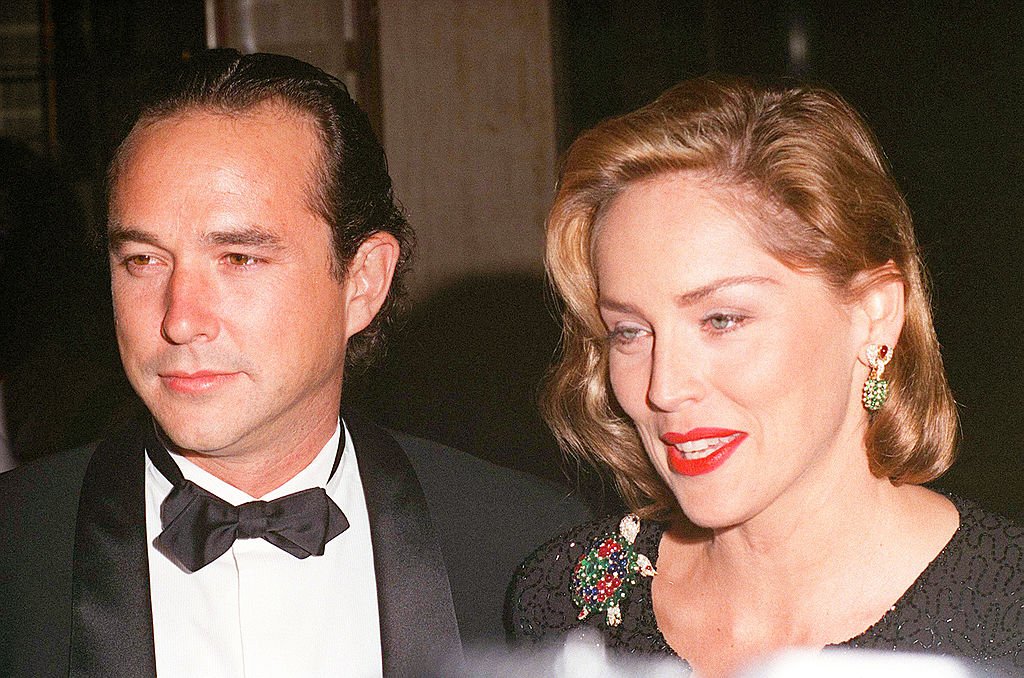 ---
PHIL BRONSTEIN
One Valentine's Day in 1998, Stone married Phil Bronstein, executive editor of The San Francisco Examiner and later San Francisco Chronicle. The actress and the journalist frequently made headlines during their marriage.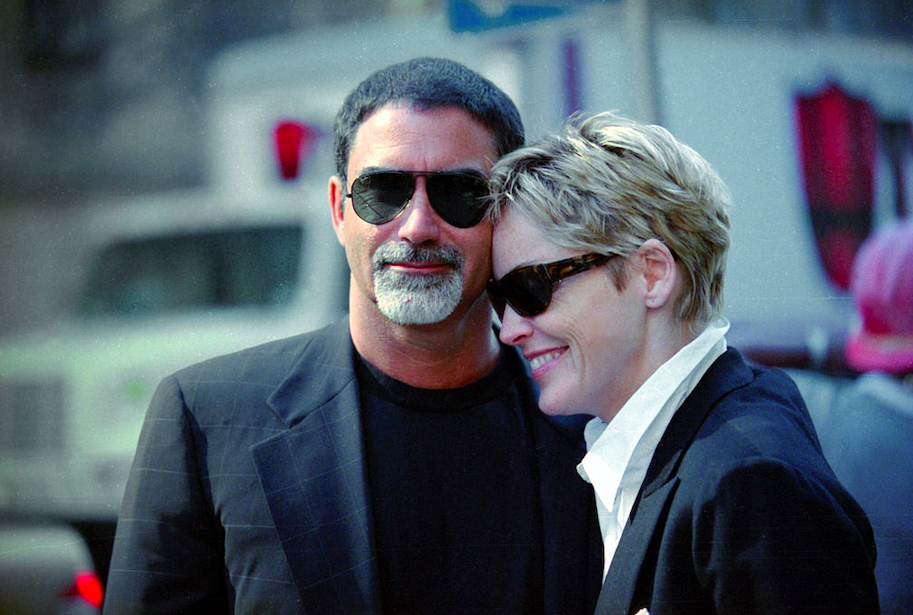 ---
From her brain hemorrhage in October 2001 to his emergency tendon surgery after a 2m Komodo dragon bit him, their marriage was filled with action. Stone and Bronstein tried for traditional childbirth but endured two heartbreaking miscarriages instead. Both occurred five months into the pregnancies.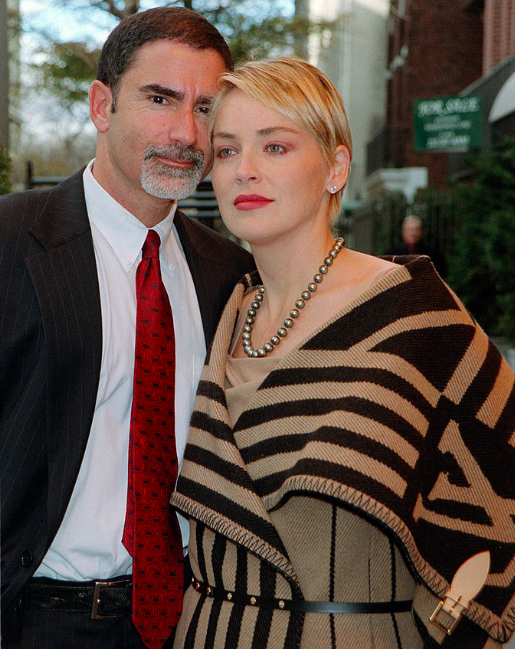 ---
Stone has a lupus-related rheumatoid factor, which caused problems during pregnancy. While they attempted the conventional route of childbirth, she and Bronstein also consulted with an adoption attorney. Her last miscarriage was also the moment they couple learned they'd be able to adopt Roan: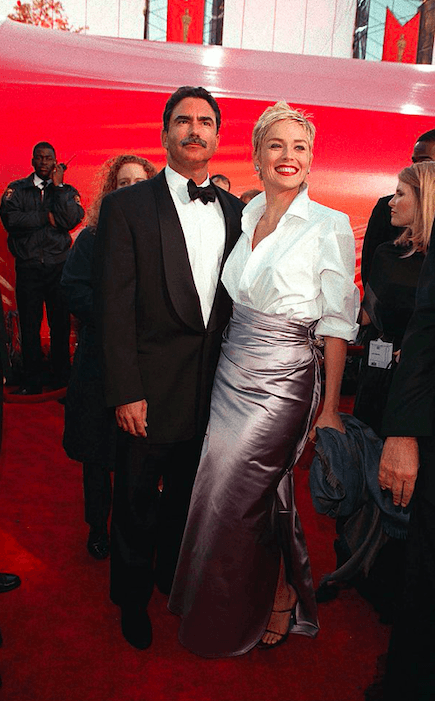 ---
"The last time I lost the baby … I went into 36 hours of labor. While we were at the hospital, our adoption attorney called … I thought, 'This is such a godsend' … 'This is so right,'" she told AARP.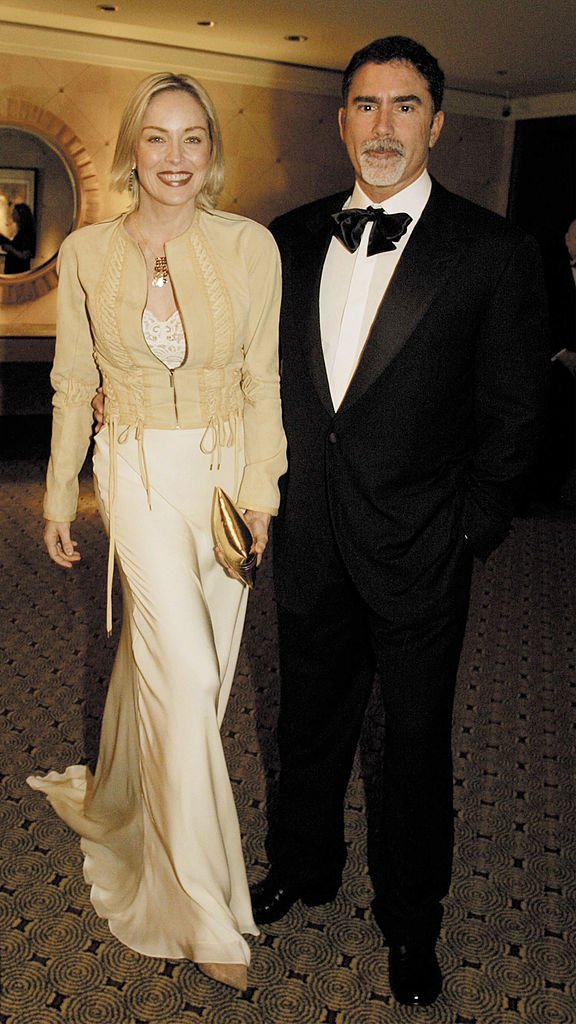 ---
Unfortunately, their relationship ended in 2003 when Bronstein filed for divorce. He cited irreconcilable differences, and the pair were locked in a custody battle, which eventually ended with a judge ruling that Roan should remain primarily with Bronstein and Stone would only have visitation rights. The entire ordeal was finalized in 2004. Stone appealed the decision in 2008 and lost again.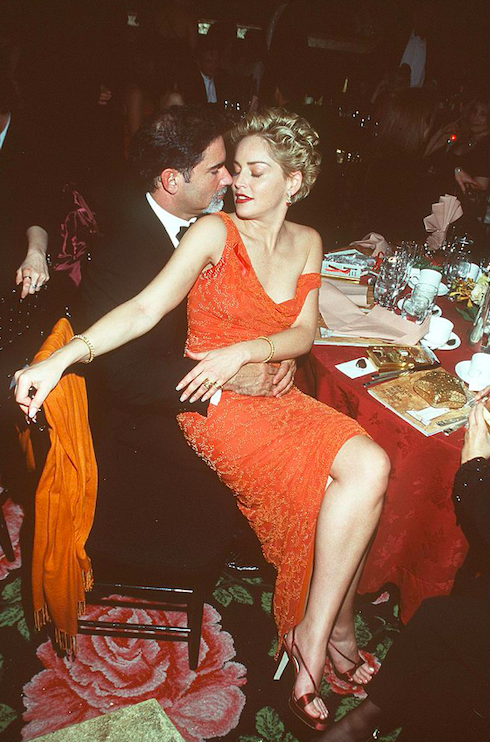 ---
The judge said: "Unfortunately, the problem caused by Mother's overreactions is painfully real for this child... Moreover, because it has come to a point where Father basically tunes Mother out because she has overreacted to so many alleged medical problems in the past."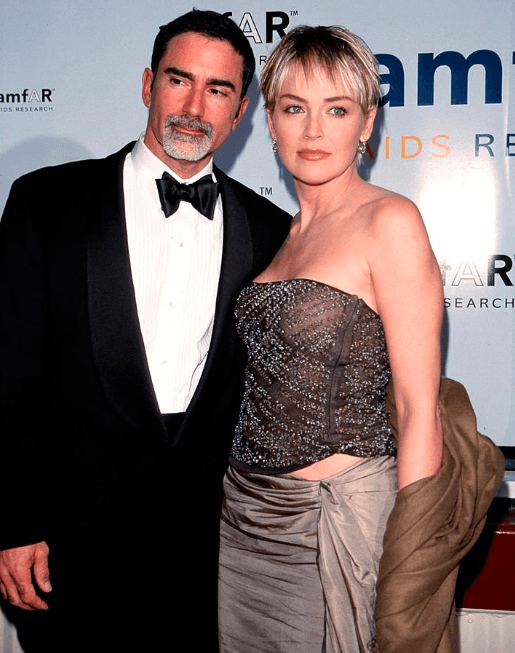 ---
Since her divorce with Bronstein, Stone is said to have dated Craig Ferguson, Christian Slater, Rick Fox, Chase Dyrefous, Jonathan Eliasch, Martin Micca, David DeLouise,  Angelo Boffa, and is currently linked to Italian journalist Enzo Cursio.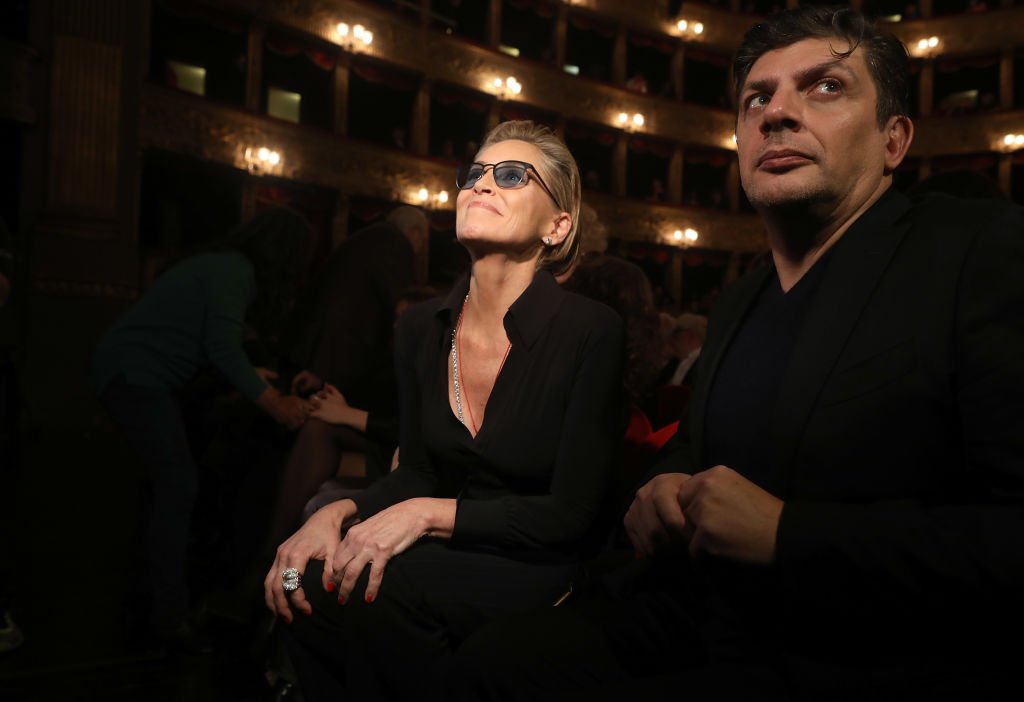 ---
HER CHILDREN
The "Mosaic" star didn't let the past get her down, though. She went on to adopt two more children. Stone adopted Laird Vonne, in 2005, and Quinn Kelly Stone in 2006. Over the summer, Roan filed court papers to add "Stone" to his name, The Blast reported.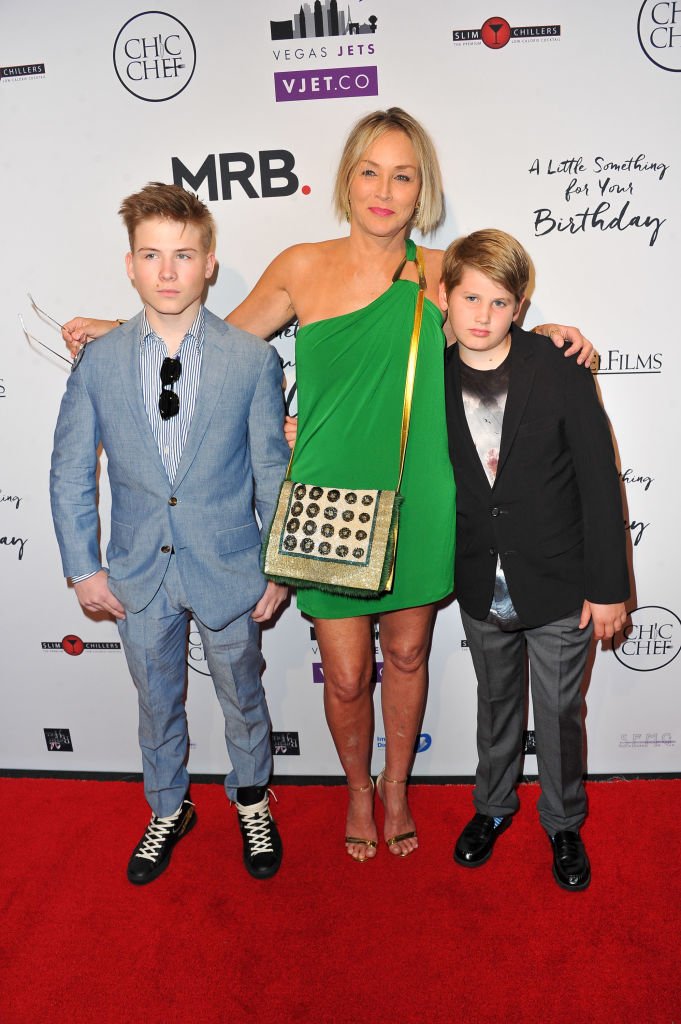 ---
In the documents, he stated that he wants to become Roan Joseph Bronstein Stone to "take the surname of each of my parents." Stone also shared: "Having three kids certainly will change your reality."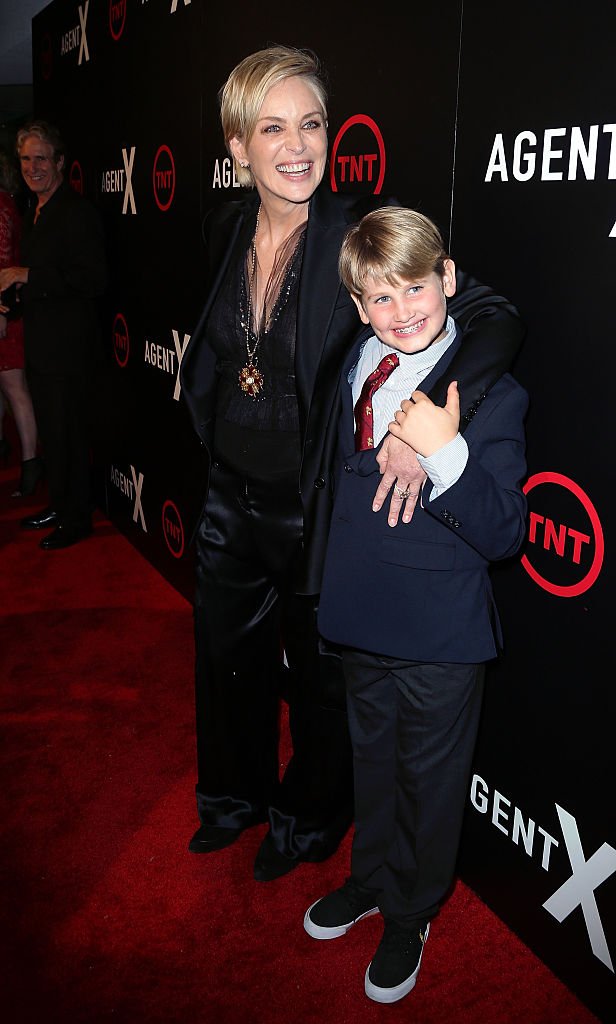 ---
ON MOTHERHOOD
Stone said the love she has for her children helped her through the most challenging times. She said that love is her faith, and has the power to  carry a person through anything, saying, "if you stay faithful in your love, then you're going to be OK."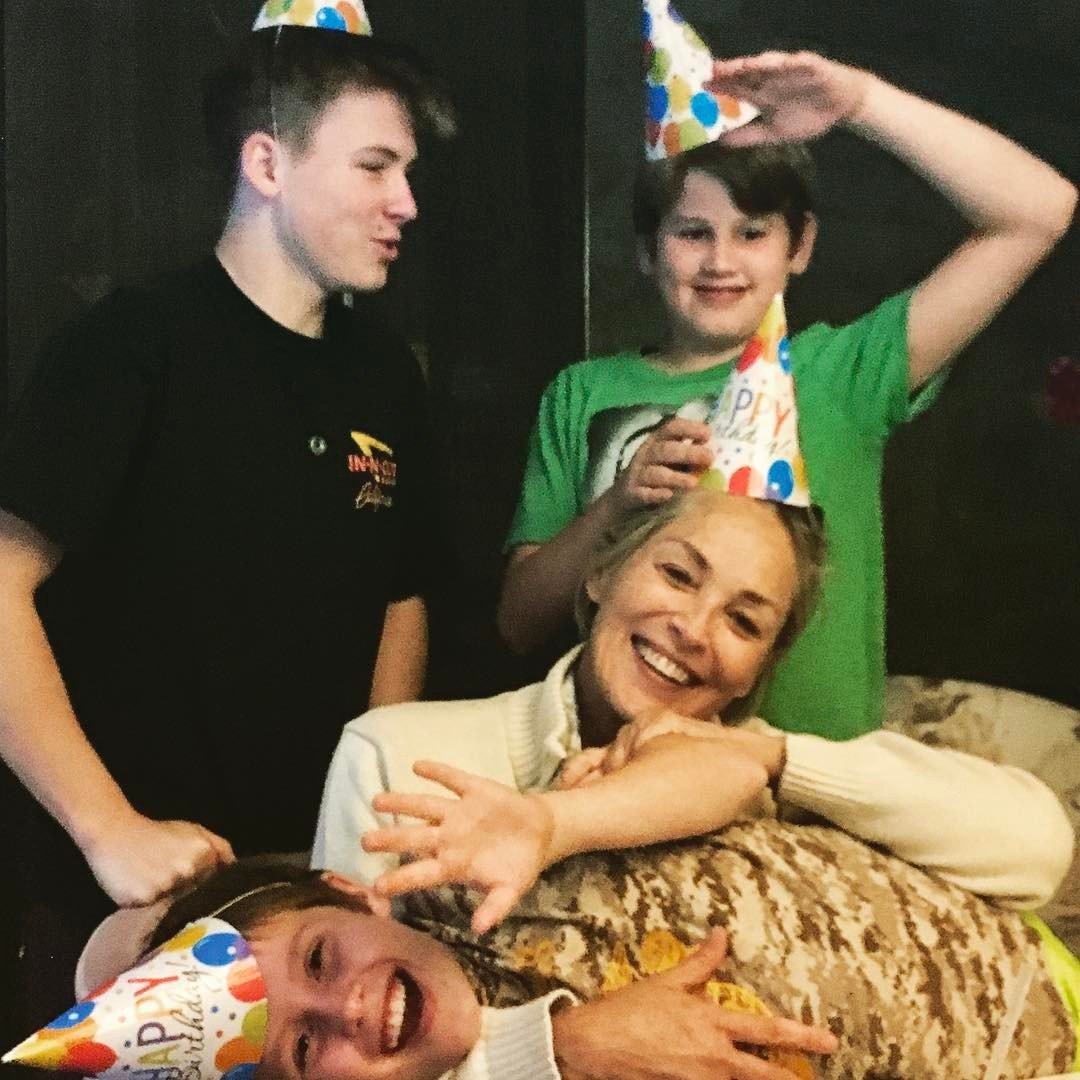 ---
Stone explained: "When you decide to take on this big adventure of being a single parent, you don't know what it's going to be like," she told PEOPLE. "You think, how am I ever going to do this all? It's just a lot..."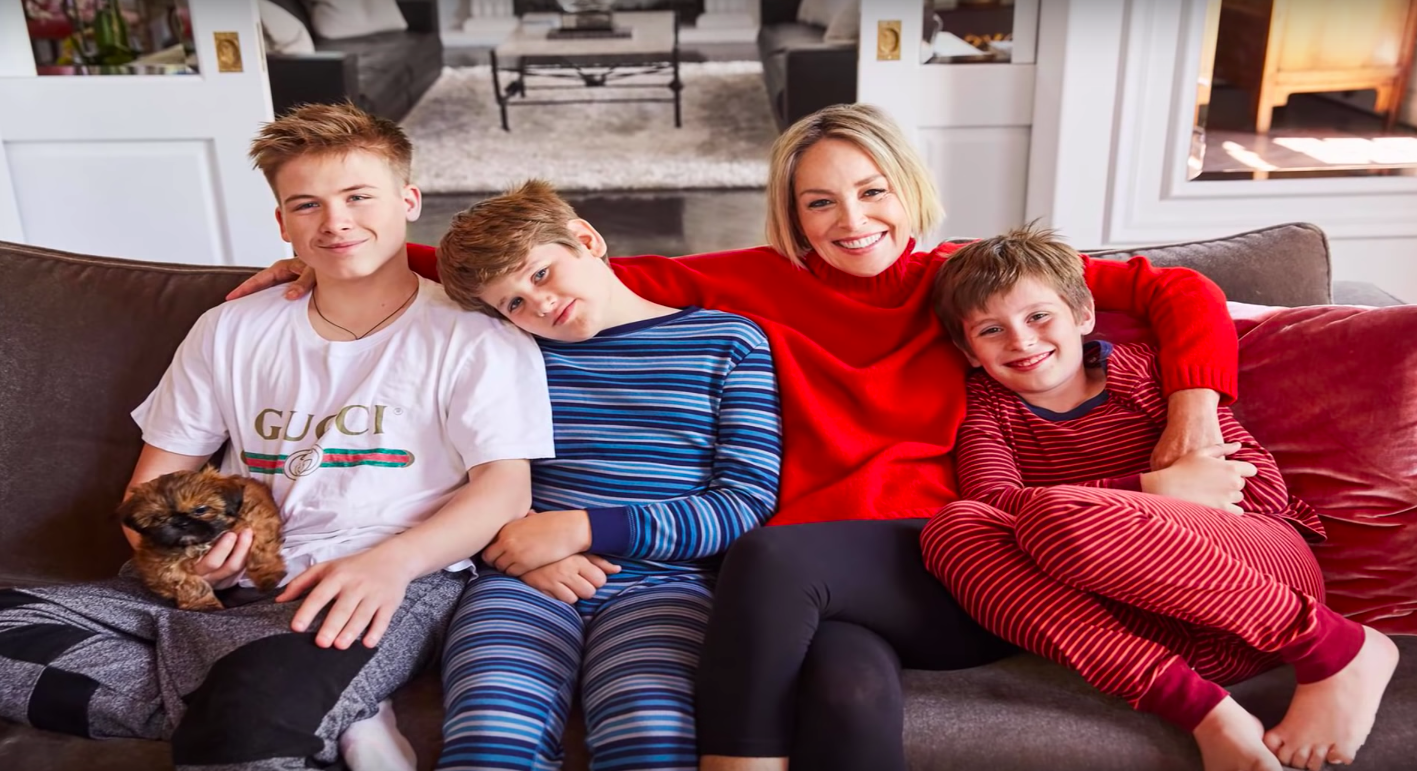 ---
The actress continued: "...Now, I sit down and tell them, this is where I have to teach you how to be a gentleman and a man, and we're going to figure that out together." Certainly, her faith in the power of love got her through periods of heartbreaking ache when unable to see her children.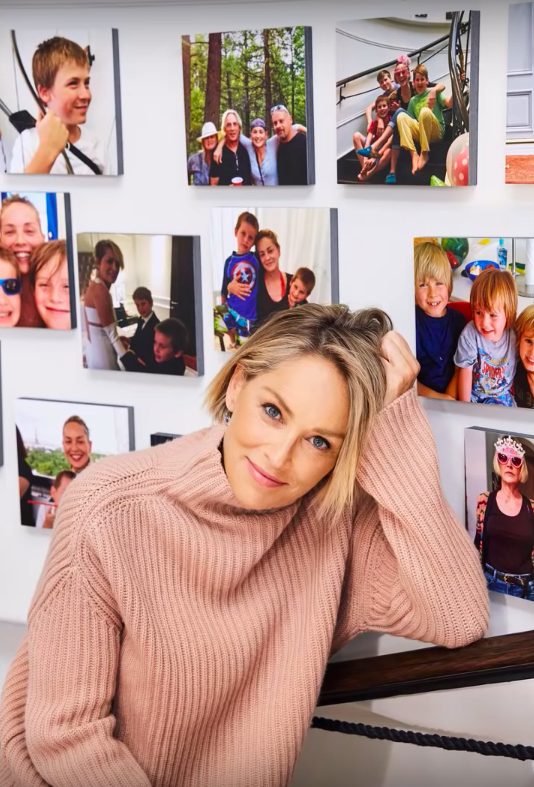 ---
"I had a child I was raising from far away that I lost custody of in the beginning when I really wasn't and probably shouldn't have been in court. But that's what I had to do. So the fact that I was trying to parent long distance was something that really kept me together."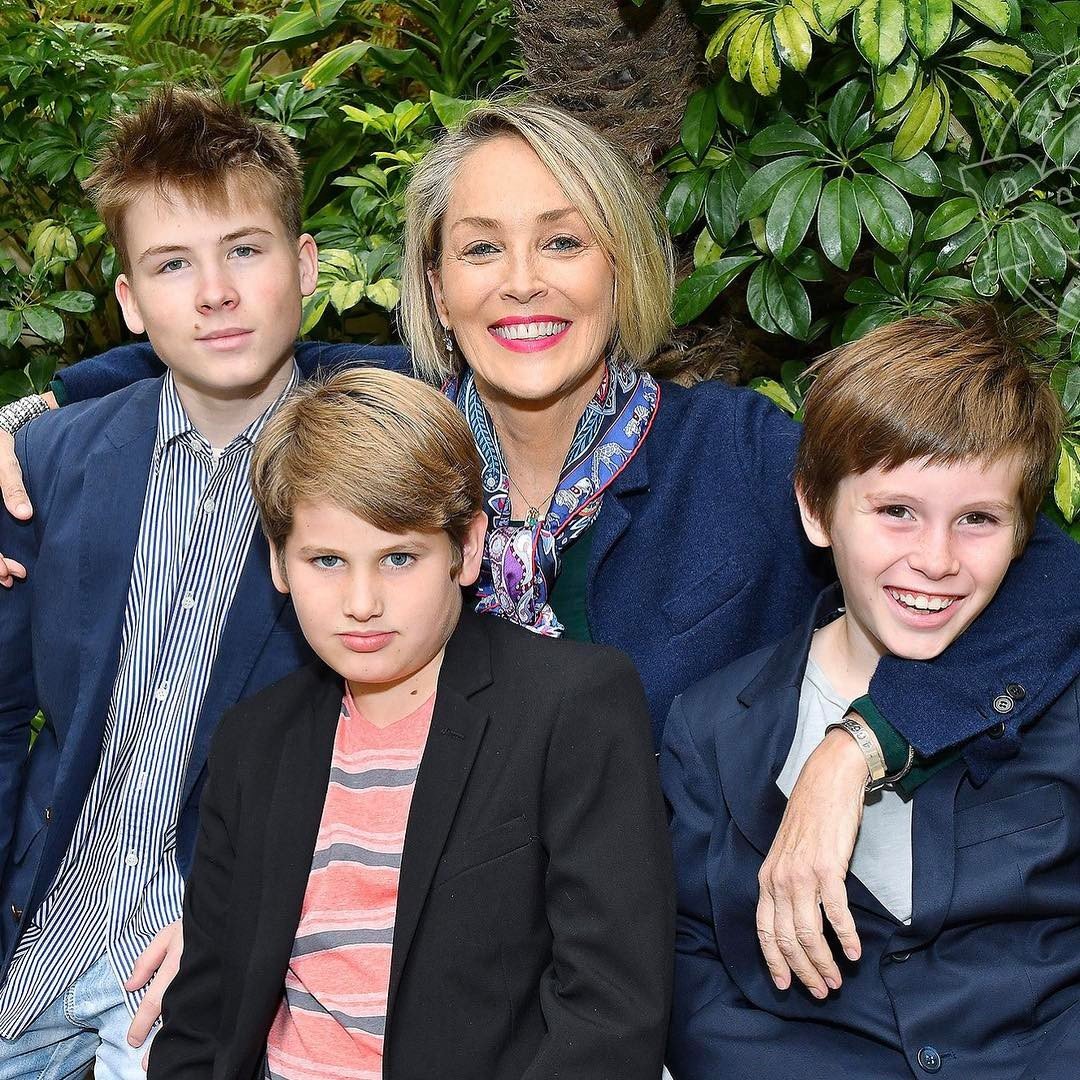 ---
BASIC REVELATIONS
Stone was recently honored with GQ's Woman of the Year award. After taking her seat, she shared a moment with the crowd in attendance - a flicker in time she had no idea would change the rest of her life: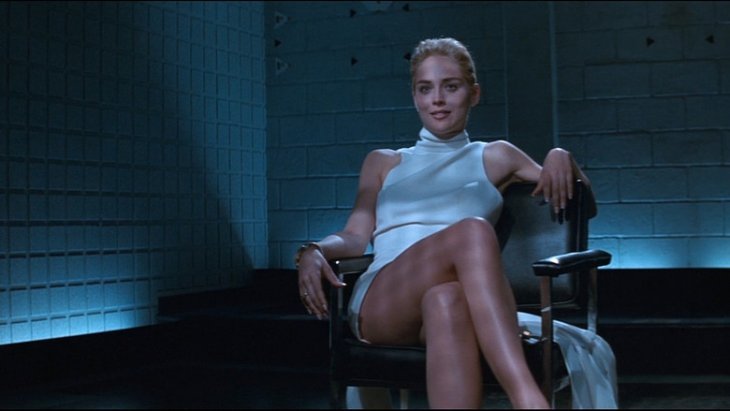 ---
"Some years ago, I was sitting on a soundstage, and my director said, 'Can you hand me your underpants? Because we're seeing them in the scene, and you shouldn't have underpants on. But we won't see anything, and I said, 'Sure.'"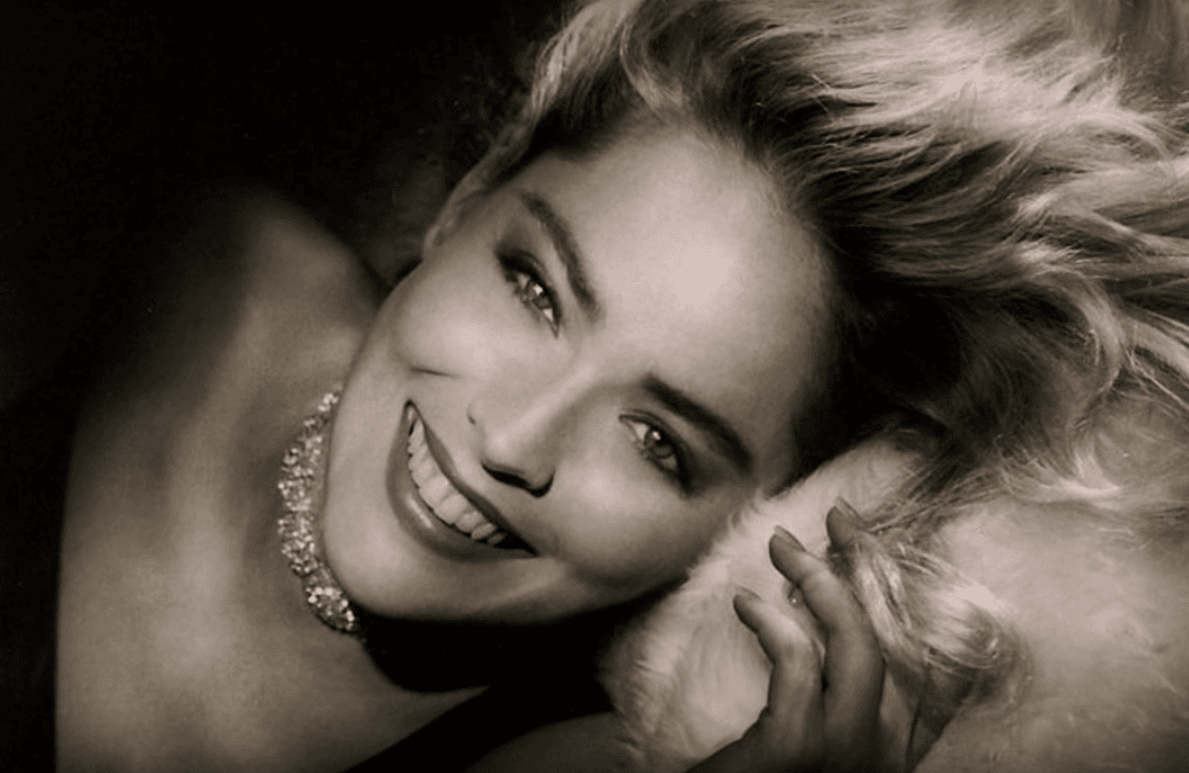 ---
"Each and every one of you is going to have a moment like mine - a moment that changes your life. One you might be aware of when it's happening, and one you might not ... And you're going to be held accountable for it if you haven't already. People are going to ask you a lot of difficult questions if they haven't already."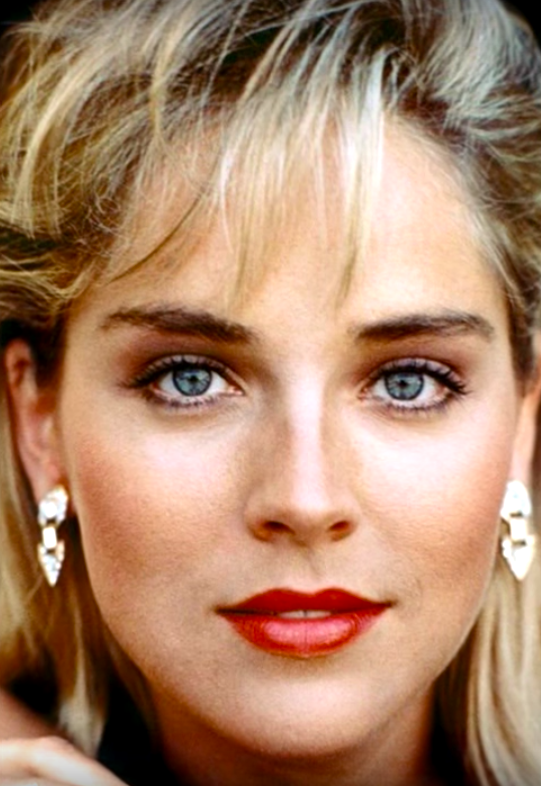 ---
"The time to decide who you are is now. The time to decide what you do with the tender, important, beautiful, savage, passionate, most important part of yourself. I'll tell you what I did with mine. I respected it. And I would suggest that you all do the same. And no one is allowed to take that away from you."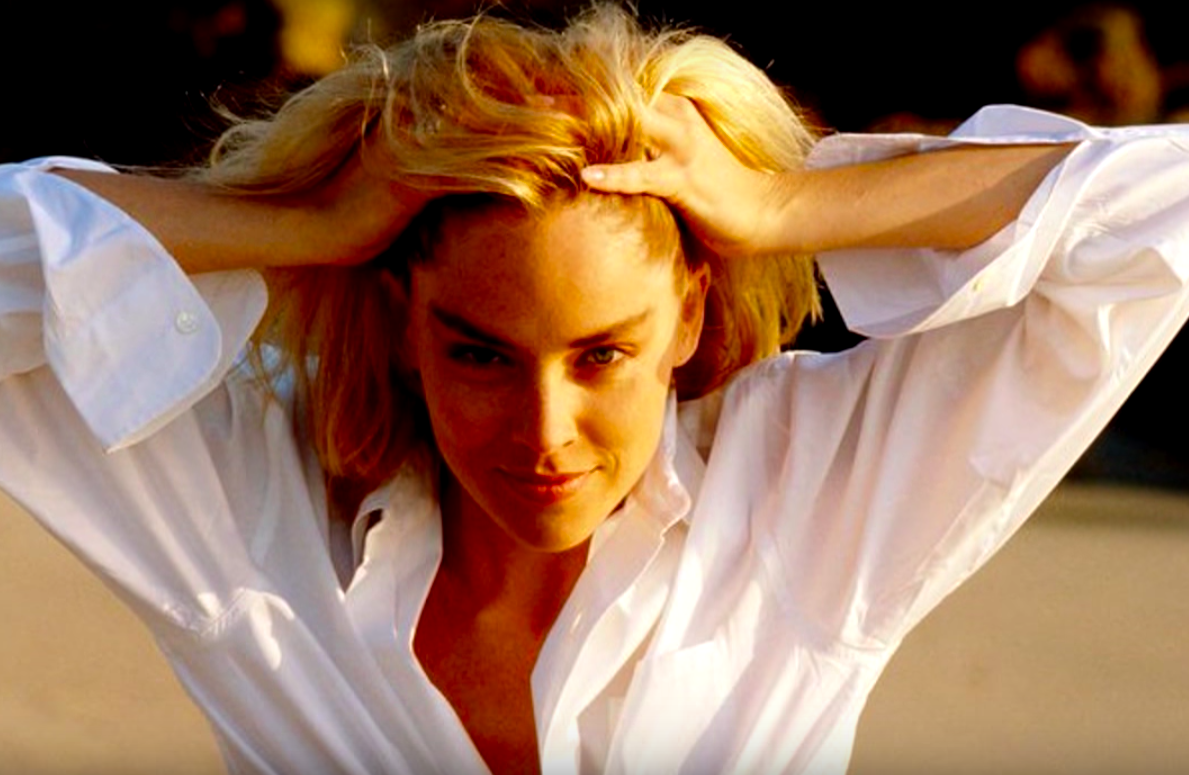 ---
DRESSING UP LIKE SHARON
On November 19, 2019, Stone accused rapper Chanel West Coast of attempting to profit from the "extraordinary level of popularity and fame" accumulated by Stone, filing suit over the song "Sharon Stoned."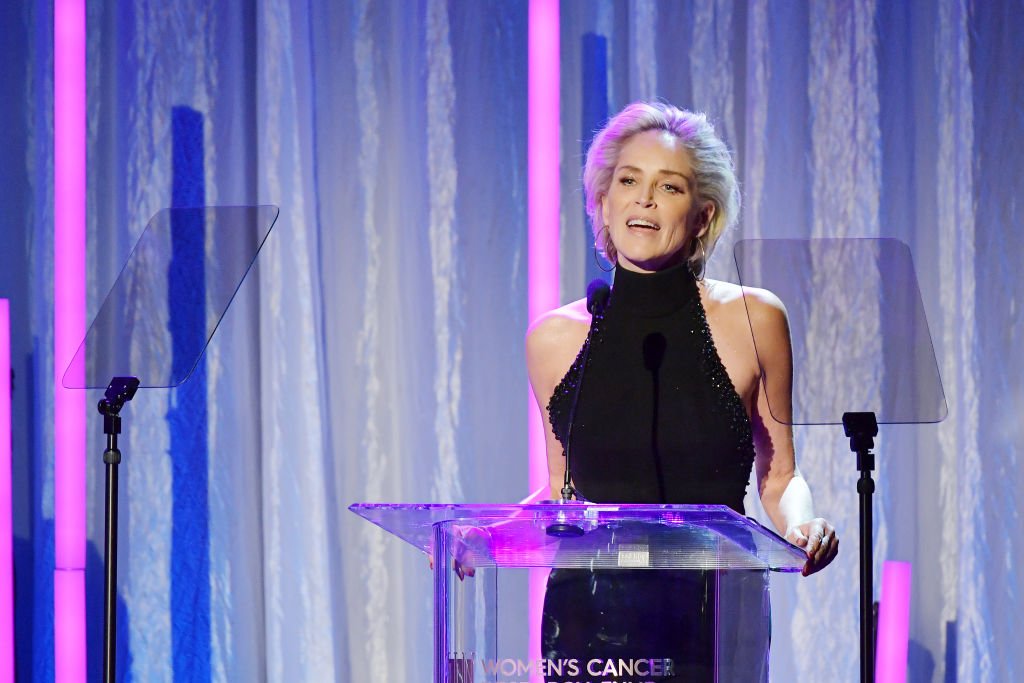 ---
Released in 2018, the number "gratuitously repeats the name 'Sharon Stone' 33 times and the name 'Sharon' 99 times, with the first 30 seconds featuring no words other than "Sharon" or "Stone[d]," according to the California state court complaint.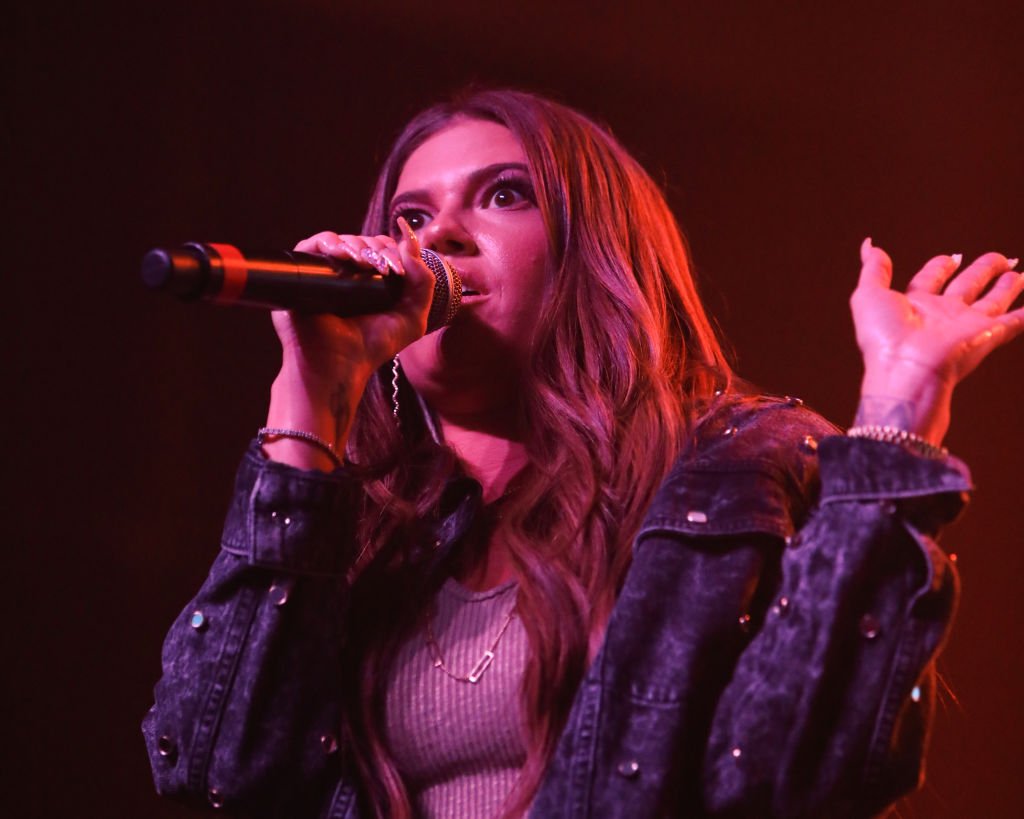 ---
Stone claimed the artist openly admitted to using her name, "Obviously, I made a song with her name in it," and that Chanel West Coast further used Stone's fame and publicity rights in the music video that incorporated "the physical appearance, attributes, traits, looks, mannerisms, qualities, characteristics, clothing, treatment and imagery" of the "Basic Instinct" interrogation scene.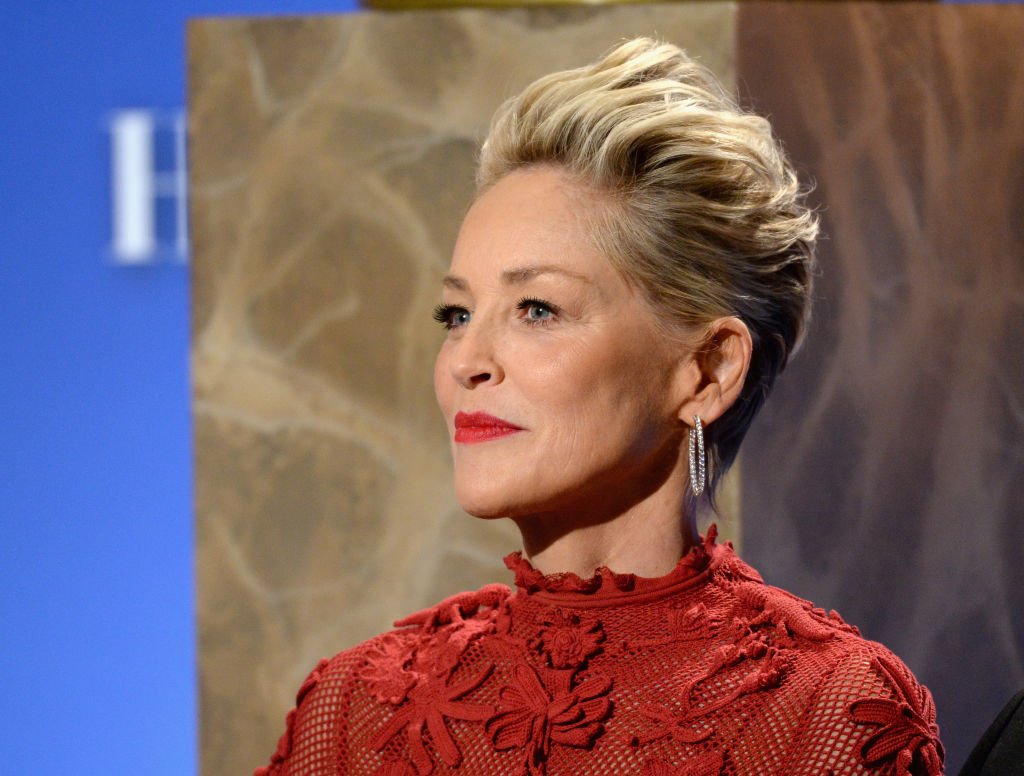 ---
Additional statements by Chanel West Coast were quoted in the files, including "I'm dressing up like Sharon Stone" and "We've got to redo some classic, iconic Sharon Stone movie scenes, you know?" Citing violations of the Lanham Act and California's common-law right of publicity, Stone asked the court for injunctive relief as well as damages and disgorgement.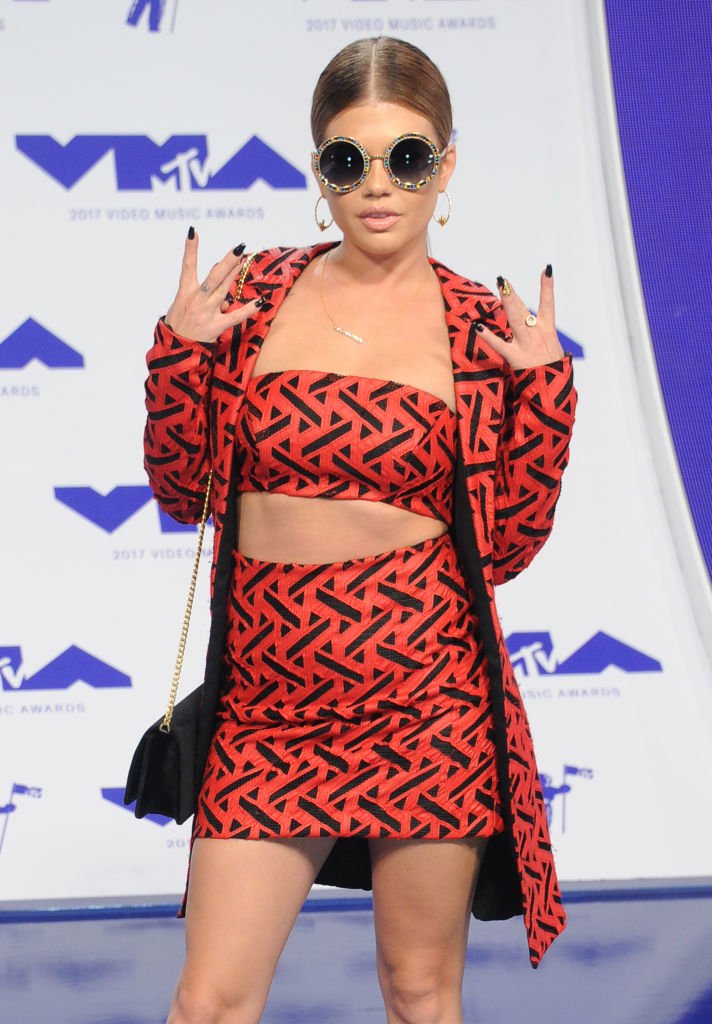 ---
In 2000, Stone starred opposite Ellen DeGeneres in the HBO television film "If These Walls Could Talk 2," appearing as a lesbian trying to start a family. For her role, she was again recognized by Women in Film, this time with the Lucie Award.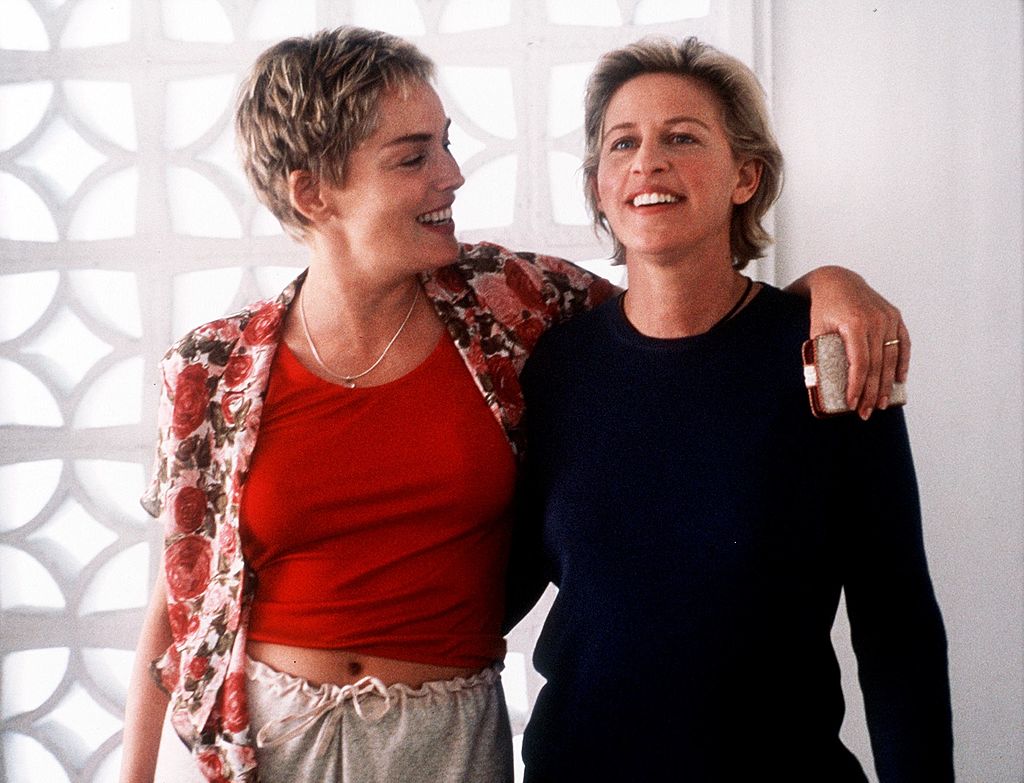 ---
More recently, Stone co-starred with Meryl Streep, Gary Oldman, Antonio Banderas, Jeffrey Wright, David Schwimmer in Netflix's recent release, "The Laundromat." She was also recently rumored to begin filming for a Netflix production currently known as "Beauty" in north New Jersey.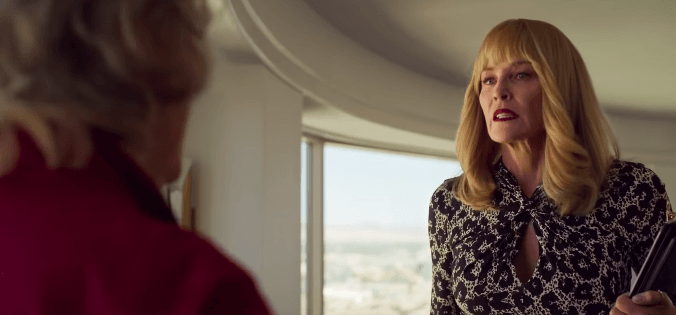 ---
Stone has been wowing people since 1992, and there is no doubt she is still a force to be reckoned with! 
Source: Yahoo, People, WIkiepedia, IMDb, People, Hello