A Closer Look At The Cast of The Witcher
The long-awaited Witcher Netflix TV series is almost ready to premiere. Some critics are referring it to as the new Game of Thrones. But we still don't know much about the actors taking part in an upcoming show.
How hotly contested was the coveted role of Geralt of Rivia? Which of the actors on The Witcher earned the label "the most unlucky man in Hollywood?" And why were fans up in arms about the casting choice for the role of Triss Merigold? Let's take a look at what we know about the cast of The Witcher so far!
Henry Cavill as Geralt of Rivia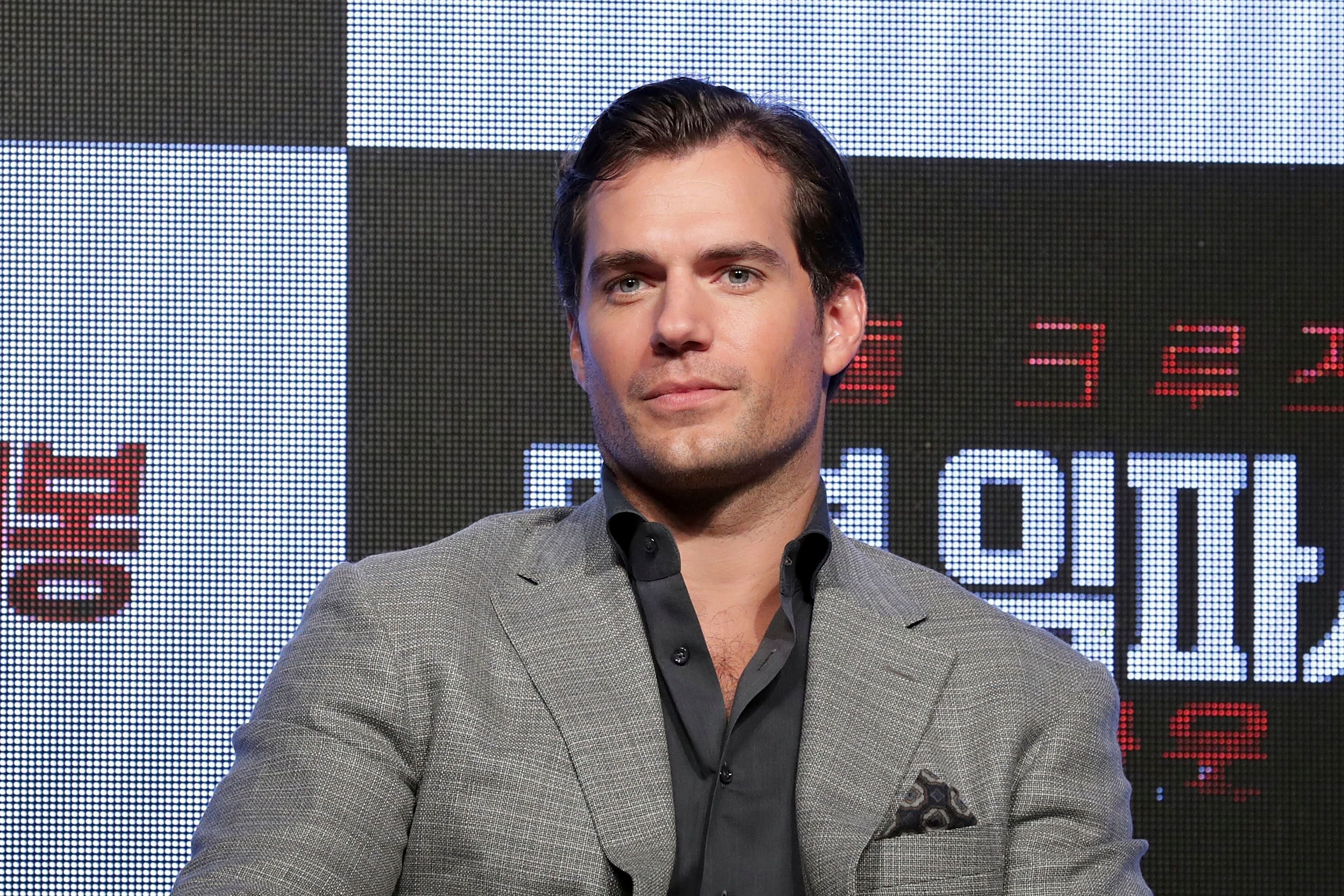 Henry Cavill was the first actor cast on The Witcher (and he's definitely the biggest name so far). So it's hard to believe that someone fortunate enough to play Geralt was once called the unluckiest man in Hollywood! 
The fact is that the British actor missed out on several huge roles, like the part of Edward Cullen in Twilight and even James Bond in Casino Royale. Stephanie Meyer saw him as the PERFECT Edward but by the time the film was ready to shoot, Cavill was considered too old for the role so it ultimately went to Robert Pattinson. And to add insult to injury, the producers of Casino Royale preferred an OLDER actor to play Bond! Cavill just couldn't catch a break. Henry was also supposed to play Superman in J.J. Abrams' Flyboy, but the film never panned out.
This rough patch was short-lived, however, as in 2007 he landed a role as Charles Brandon in the historical drama The Tudors, and this part finally gave him his breakthrough moment. Quite soon after this came major roles in Immortals and Man of Steel, so we're lucky Cavill got a second shot at playing Superman, son of Krypton!
It's no wonder, then, that the showrunner of The Witcher Lauren Schmidt Hissrich never even considered any other actor suitable to play the part of the monster hunter Geralt of Rivia. A big fan of The Witcher, Henry Cavill has read all the books in the series and enjoyed the massively popular video games based on the novels. Isn't it great when an actor is properly prepared to play such an iconic role as Geralt?
Anya Chalotra as Yennefer of Vengerberg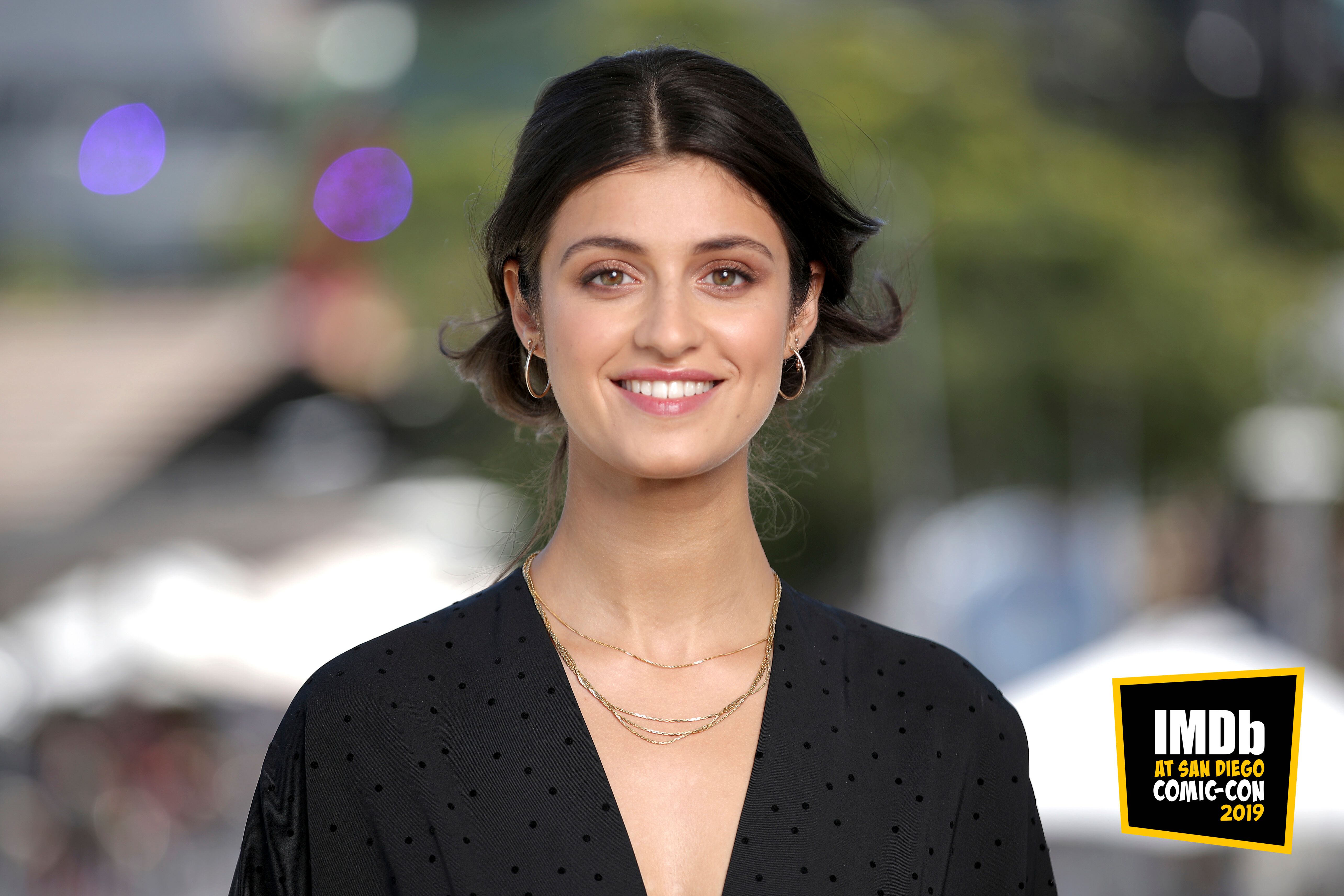 Fans of The Witcher have their doubts about whether Chalotra was the best choice to play Geralt's true love Yennefer as Anya is only in her twenties. But the truth is that the story of Yennefer in the series will cover quite a long period of time, from when she was a troubled 14-year-old till her ascent to become a powerful sorceress.
And no worries – Anya Chalotra will do just fine because she's an experienced theatrical actress! Anya studied the nuances of acting in the prestigious London Academy of Music and Dramatic Art, whose alumnae include the likes of Benedict Cumberbatch and Sam Claflin. Anya's stage performances have already earned her several nominations for the Stage Debut and OffWestEnd awards.
Her first TV appearance was in 2018 in the drama series Wanderlust where she acted alongside television luminary Toni Collette. And that's not the last famous actor she starred alongside: in the same year, Anya earned a part on the TV mini-series The ABC Murders based on Agatha Christie's novel, where her on-screen partners were John Malkovich, Rupert Grint, and Shirley Henderson. As you can see – the young actress doesn't lack for the experience!
And that's also borne out by her approach to the role of Yennefer on The Witcher. At her first San Diego Comic-Con, Chalotra explained to fans how she worked hard to meet their expectations:
"I always looked back at the source material, was making sure that I was staying true to the books because that's something that I really care about."
Anya also admitted that working on such a huge production was scary for her because before taking the role she had no idea how big the fandom actually was. Intriguingly, the involvement of Yennefer and Ciri in the series will be more active than in the books so we'll have plenty of opportunities to appreciate both Anya Chalotra and Freya Allan's performances. And speaking of Freya Allan…
Freya Allan as Ciri, The Princess of Cintra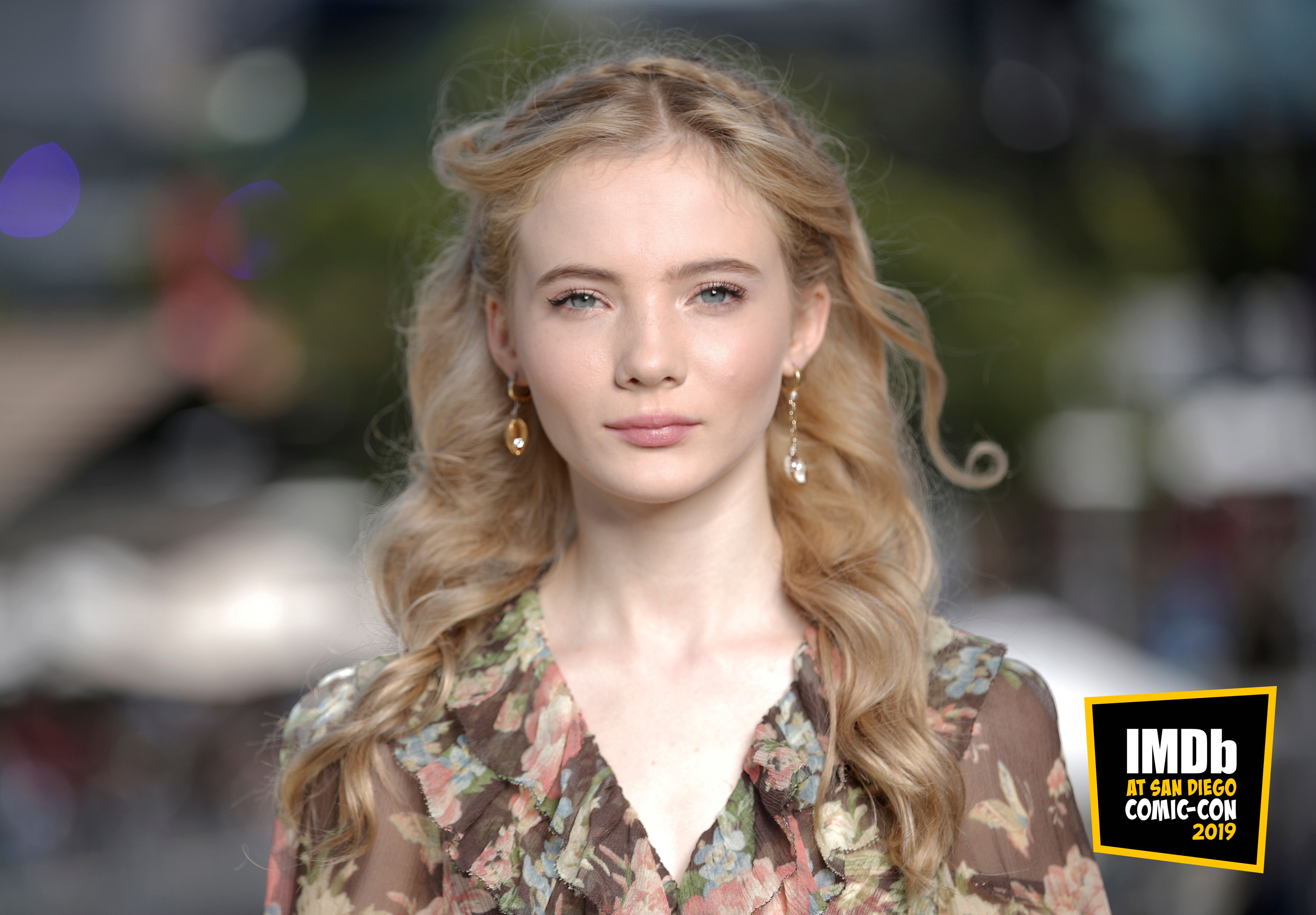 And the role of Cirilla Fiona Elen Riannon goes to… aspiring young actress Freya Allan! She's a completely new face to most of us. And it's no wonder – before The Witcher, Freya had only had a few small roles in short films, as well as minor guest appearances on TV series like Into the Badlands.
Freya Allan is also going to appear in the upcoming War of the Worlds series and the movie Gunpowder Milkshake alongside the female power duo of Karen Gillan and Lena Heady. Ciri is Allan's first big role, and it's REALLY going to be BIG because Ciri is at the heart of all the major events of The Witcher.
In this respect, the expectations of the fans are extremely high. So can Freya live up to them? Witcher director Marc Jobst seems to have no doubt, describing her on Twitter as "luminous": "Young, fierce, charismatic, with the presence and strength of an old soul."
And there must be something special to her performance as it turns out that Freya didn't even have to audition for the role of Ciri! Showrunner Lauren Schmidt Hissrich revealed that Allan had been cast in another, a smaller role for the pilot but casting director Sophie Holland was so impressed that she outright offered her to read for Ciri.
Talk about a lucky break… for the show, that is, as Freya managed to impress the showrunner to the extent that she was cast as the princess of Cintra immediately. Freya Allan herself is definitely excited to be a part of The Witcher, and proudly posts pictures from the series to her Instagram account.
Anna Shaffer as Triss Merigold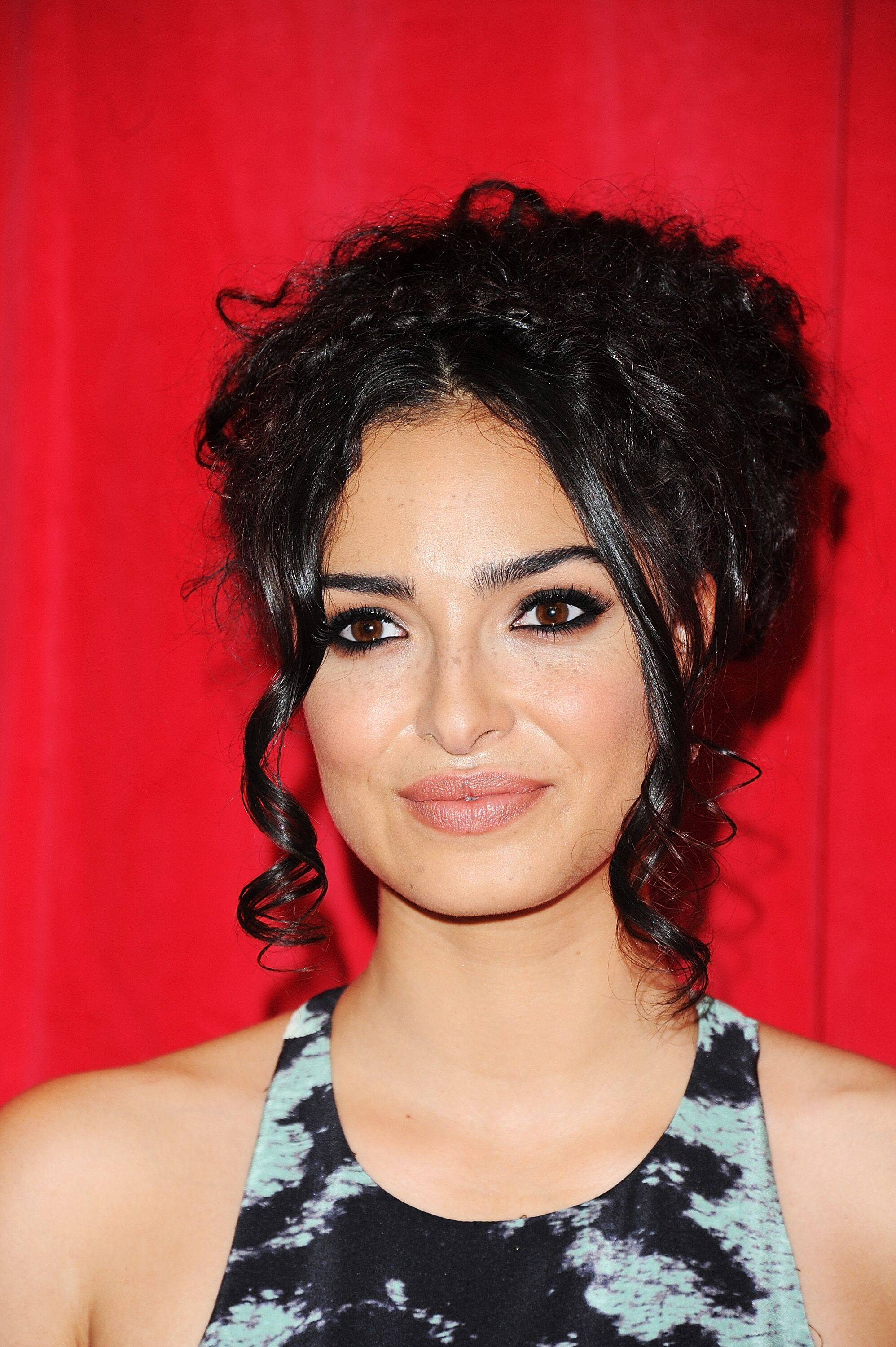 The role of this powerful sorceress and close friend to Geralt and Yennefer will be played by Anna Schaffer, and what's really notable about this particular bit of casting is that it caused a controversy among in the fandom.
As you may know, Triss is commonly known to be a bright redhead and Anna definitely... isn't! It wasn't exactly the biggest complaint about the choice of casting, but this one is certainly one of the most noticeable and visually striking.
The showrunner wanted the cast of The Witcher to be diverse so the casting process was more of an "anyone's welcome" meritocratic process: as long as the actors were able to embody their characters, the color of their hair... or even their skin or their accents didn't really matter.
So what else do we know about Anna Schaffer? She's best known as Romilda Vane in the last three films of the Harry Potter franchise and soon after was offered a regular part on the successful, youthful British soap opera Hollyoaks. Filming took place in and around Liverpool, where Anna moved there for four years before deciding to leave the show as she missed her parents, her brother and her home city. And since leaving the soap opera, it seems that she didn't get many movie job offers – until more recently that is!
Of course, that doesn't mean that there aren't any other acting credits on Anna Schaffer's CV! She's made many guest appearances on other British shows, such as the Doctor Who spin-off Class and Fearless with Helen McCrory. Anna is also a model, and is currently developing a podcast with her best friend Rowena.
Her vibrant Instagram account reveals that Anna Schaffer loves selfies, shopping, reading, traveling, friends... and her boyfriend, of course! And in a recent interview with Geek Girl Authority, Anna revealed that she was very proud to be a part of The Witcher and can't wait to watch it herself as a fan.
Eamon Farren as Cahir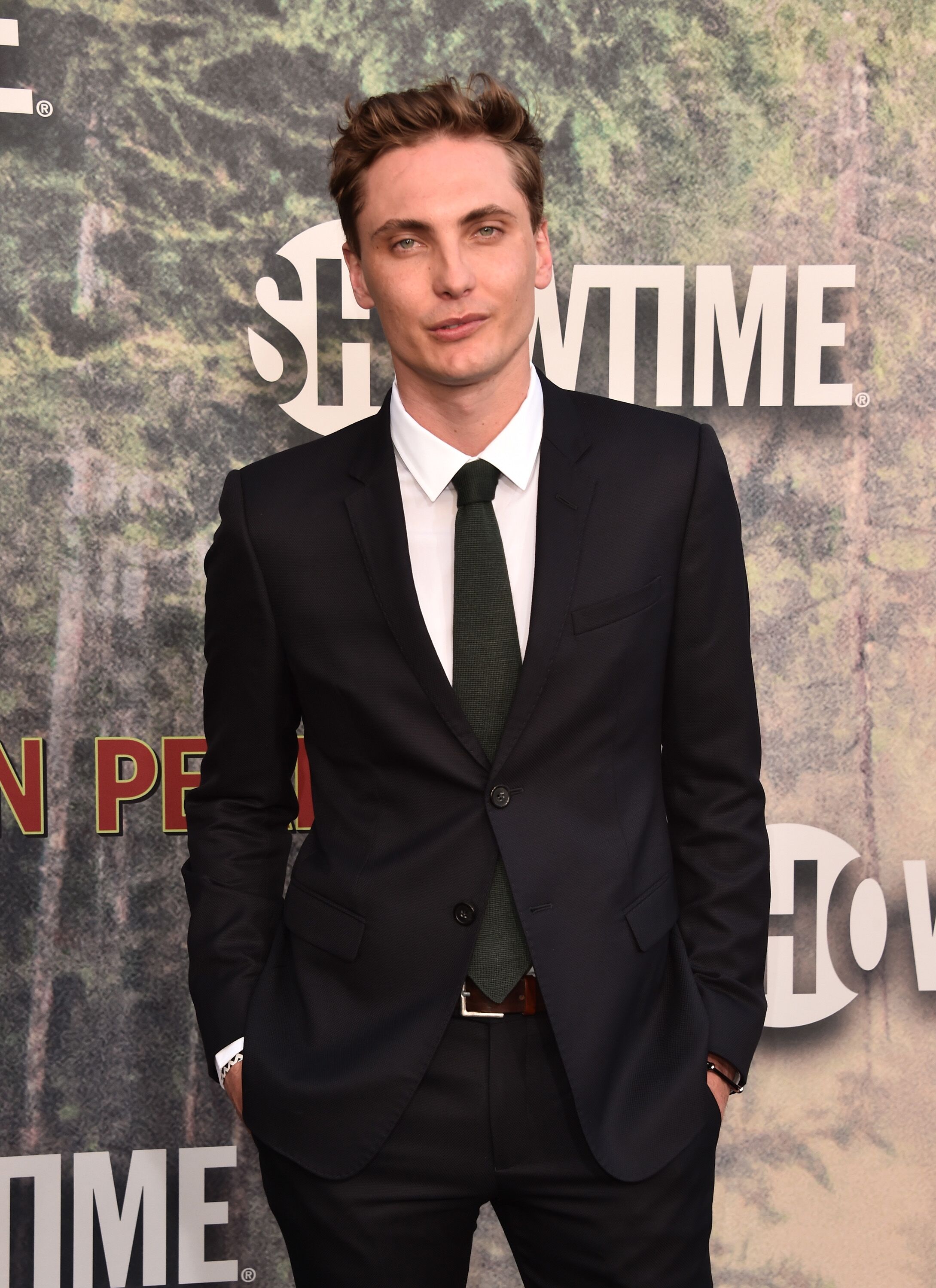 It seems that we can now add yet another favorite character with the name which is pretty difficult to remember - Cahir Mawr Dyffryn aep Ceallach. The role of the "black knight with the winged helmet" from Ciri's nightmares is played by Australian actor Eamon Farren.
What's that? You don't know who Cahir is? That's probably because you haven't read Andrzej Sapkowski's novels and only played the video games! The character can be spotted occasionally in the games but doesn't have much of a role there. However, in the books, he's actually one of the principal characters – just as he will be in the series. 
But let's get back to the actor behind this conflicted and charismatic Nilfgaardian officer. Eamon Farren has the most extensive filmography among The Witcher's male cast members, barring except Henry Cavill, both for his TV and big-screen roles. Eamon Farren screen debut happened as far back as 2002 in the TV movie 'The Outsider', where he starred alongside Naomi Watts.
His most recent notable appearances have been in the long-awaited third season of Twin Peaks and horror movies Winchester and Mohawk. Coincidentally, Eamon has also previously acted alongside his now co-star in The Witcher, Anya Chalotra, in The ABC Murders series.
Eamon is very serious about the characters he plays and his responsibility towards the fans. So for The Witcher, he tried to prepare as best as possible, saying: "I'm deep-diving into the novels and the game and getting into that world."
While that's nearly it for the principal actors of The Witcher, there are still MORE characters who we got a glimpse of in the trailer for the show. So, here's a quick overview of who they are and who they play!
Jodhi May as Queen Calanthe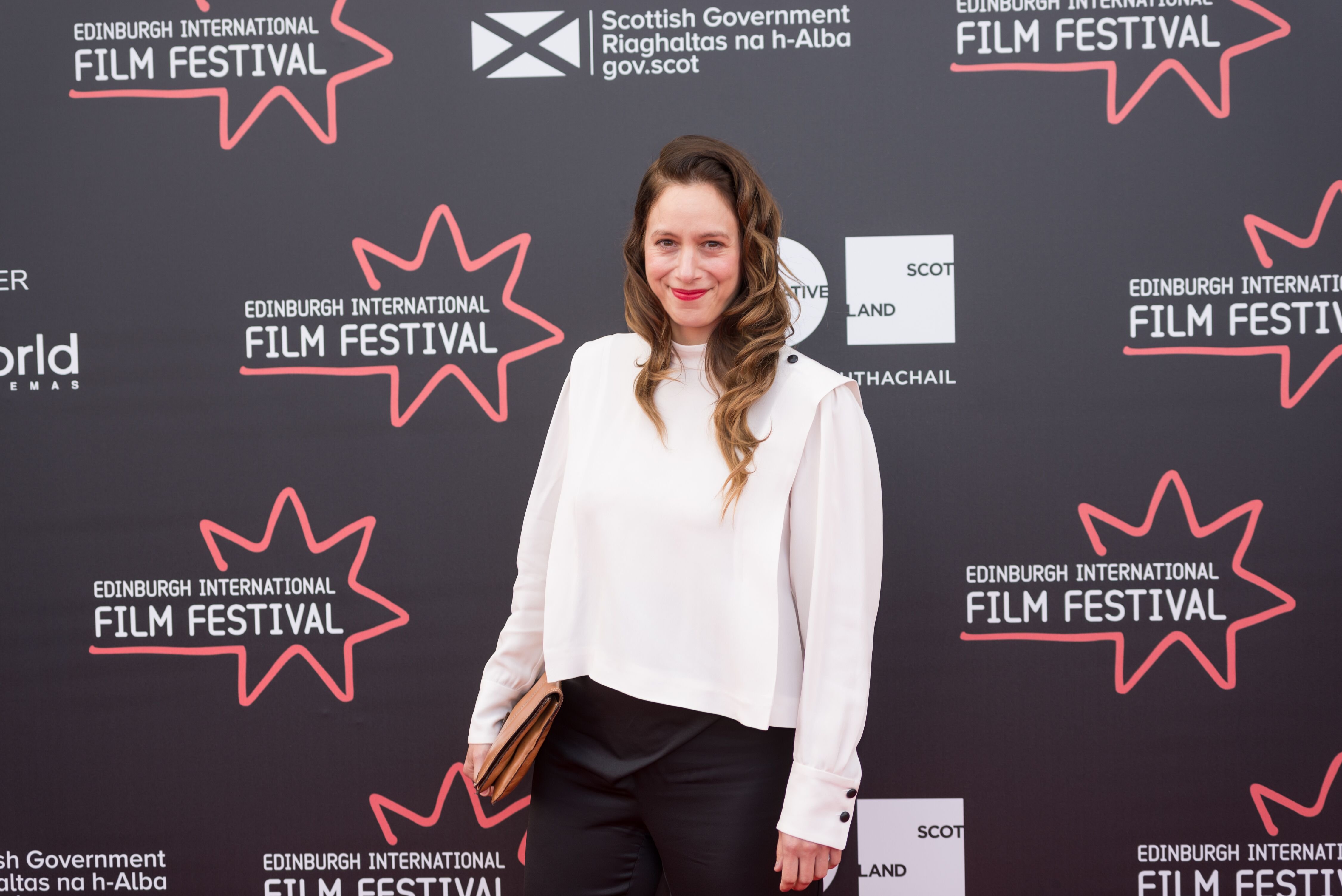 The ruler of Cintra and Ciri's grandmother is played by Jodhi May, who has had a stable career in acting since she was 12. The talented versatile actress does an average of two films each year, including many costume and period dramas, such as the series Gentleman Jack. She also made a brief appearance in Game Of Thrones.
Playing Queen Calanthe must have been a tough task even for a skilled actress: to embody a powerful ruler, a warrior queen, and a caring mother, all in one person. But we're sure that Jodhi May will nail this task perfectly, as she likes to take challenging roles.
Björn Hlynur Haraldsson as King Eist Tuirseach
Queen Calanthe's husband and co-ruler is portrayed by the Icelandic actor best known for his role as Eric Odegard in the series Fortitude. He also took part in Eleven Men Out, The Cliff, Jar City and a number of Icelandic films and TV series. 
Björn Hlynur Haraldsson also happens to be a director and co-founder of an especially innovative theatre company. His on-stage experience is especially rich so it is safe to assume that we'll witness a convincing portrayal of the noble King Eist.
Adam Levy as Mousesack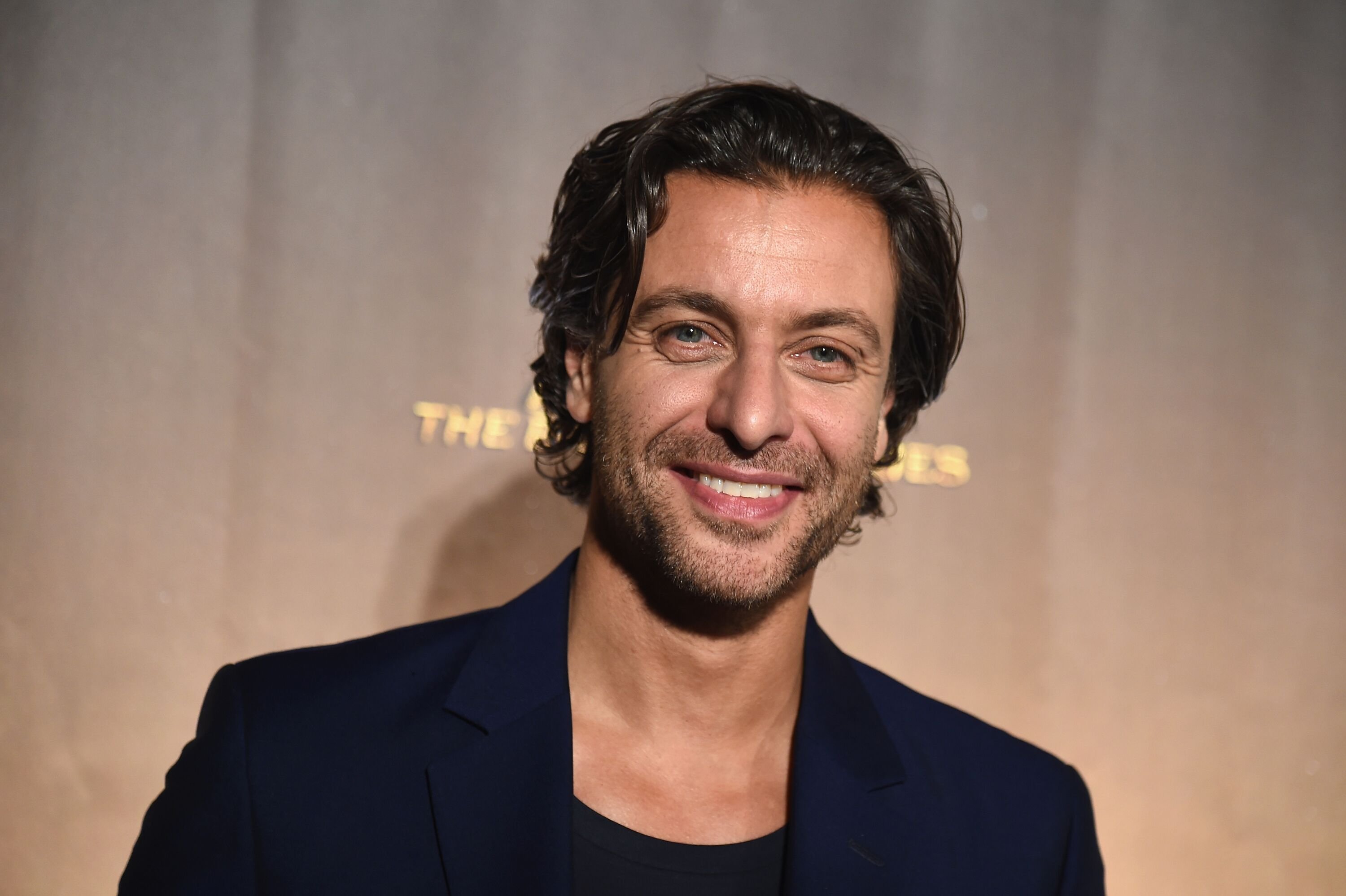 Adam Levy wrote on Twitter that he was "thrilled to be announced in the cast of The Witcher", where he'll play the part of a wise druid and advisor to Queen Calanthe. Levy's Instagram feed shows that the actor really enjoyed filming the series in Budapest, especially when he had time for walks to discover more about the local architecture and restaurants.
Adam Levy is known for his roles on the TV series Rome, The 10th Kingdom, Endeavour, Supergirl, Coronation Street and many others.
MyAnna BURING as Tissaia de Vries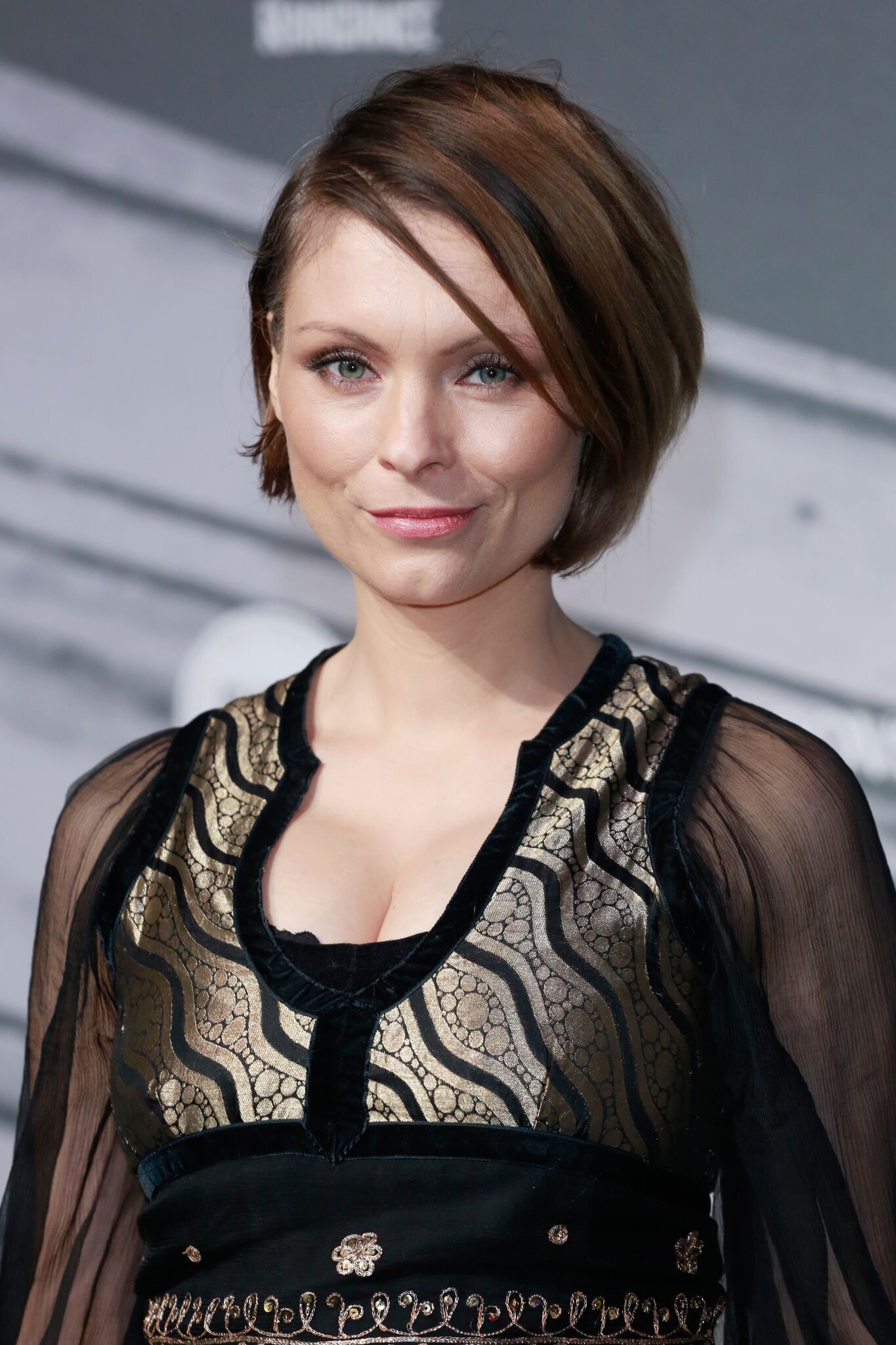 Swedish-born UK actress MyAnna Buring has an impressive acting CV but is probably best known for her roles on Twilight: Breaking Dawn as Tanya, and Downton Abbey where she played Edna.  Her other notable on-screen appearances include the period crime drama Ripper Street, as well as Banished.
Buring also provided the voice of Anna Henrietta in the second expansion of The Witcher 3: Wild Hunt. On The Witcher series, she portrays Tissaia, the headmistress of the Artetuza magical academy, who plays an important part in the life of Yennefer.
Mimi Ndiweni as Fringilla Vigo
Mimi plays a Nilfgaardian sorceress and rival to Yennefer – both in love and war. The young actress has revealed that theatre is her first love and she has made notable appearances as part of the Royal Shakespeare Company. In 2015, she also appeared in Disney's live-action Cinderella movie and went on to star alongside Margot Robbie in The Legend of Tarzan in 2016, when she also took on a role on the TV series Mr Selfridge. Other screen credits include guest roles on Doctor Who, Rellik, and 'lack Earth Rising.
Therica Wilson-Read as Sabrina Glevissig 
Yet another sorceress will be portrayed by Therica Wilson-Read, a British actress and writer.
She is best known for the horror films Suicide Club and Fox Trap, and for a short film called Waiting Game which she also wrote. Just like many of her co-stars on The Witcher, Therica isn't exactly a household name – yet.
But that might change soon if the series really does become the new Game of Thrones, as Netflix maintains. And chances are actually high since interest in The Witcher has been growing daily before its premiere this December.