Victorious: 8 Shady Facts About The Show
Victorious is finally back - the show is among the newest titles on Netflix! This American sitcom originally aired on Nickelodeon in 2010, but after three years it was abruptly canceled. 
What was the real reason behind the showrunners' decision? Which jokes we might have missed on the show? Why Ariana Grande hates her signature ponytail and why Victorious is the one to blame for it? Here's everything you need to know about the scandals behind the canceling the series and other weird details you missed in Victorious!
---
Show without a proper finale
To get a hold of the full picture we need to go back to the origins of the show. You certainly remember the massive hit show Hannah Montana with the young Miley Cyrus as the lead role. Back in 2006, it caused a revolution in teen series. There was finally a show staged around teen problems with a sprinkle of what teens loved the most - music.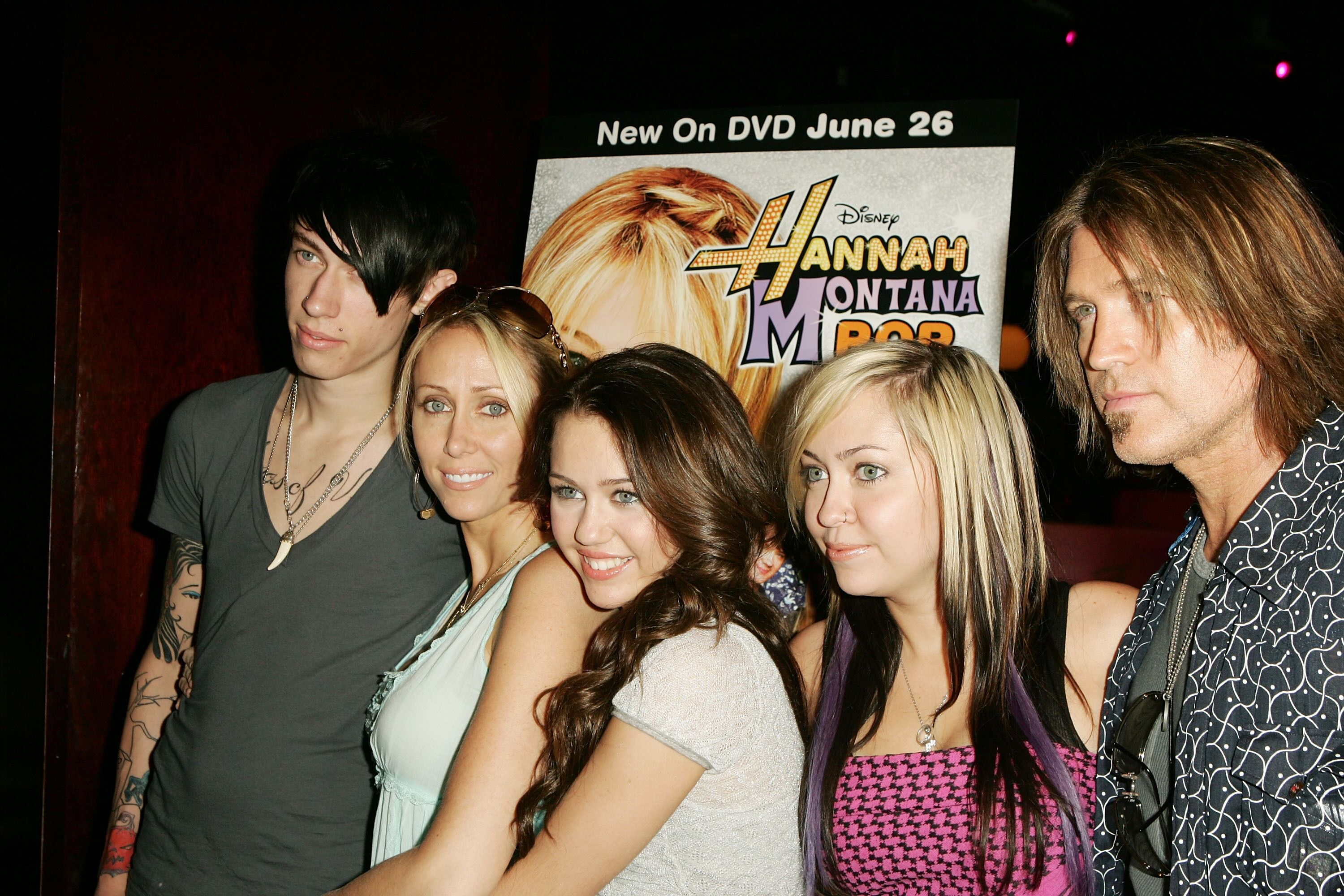 Fox channel quickly saw the key to success and launched the extremely popular series Glee. As Forbes states, quote: "Glee Has More Chart Hits Than Anyone Else In History" and in 5 seasons managed to place 205 songs on the Hot 100! Of course, Nickelodeon didn't want to miss out on an opportunity to create some great music pop stars of its own! 
As the channel executive Marjorie Cohn said: "What we really do best is to follow where kids are. Kids are into music, maybe more than ever, and we asked Dan [ Schneider] to create a music-based show."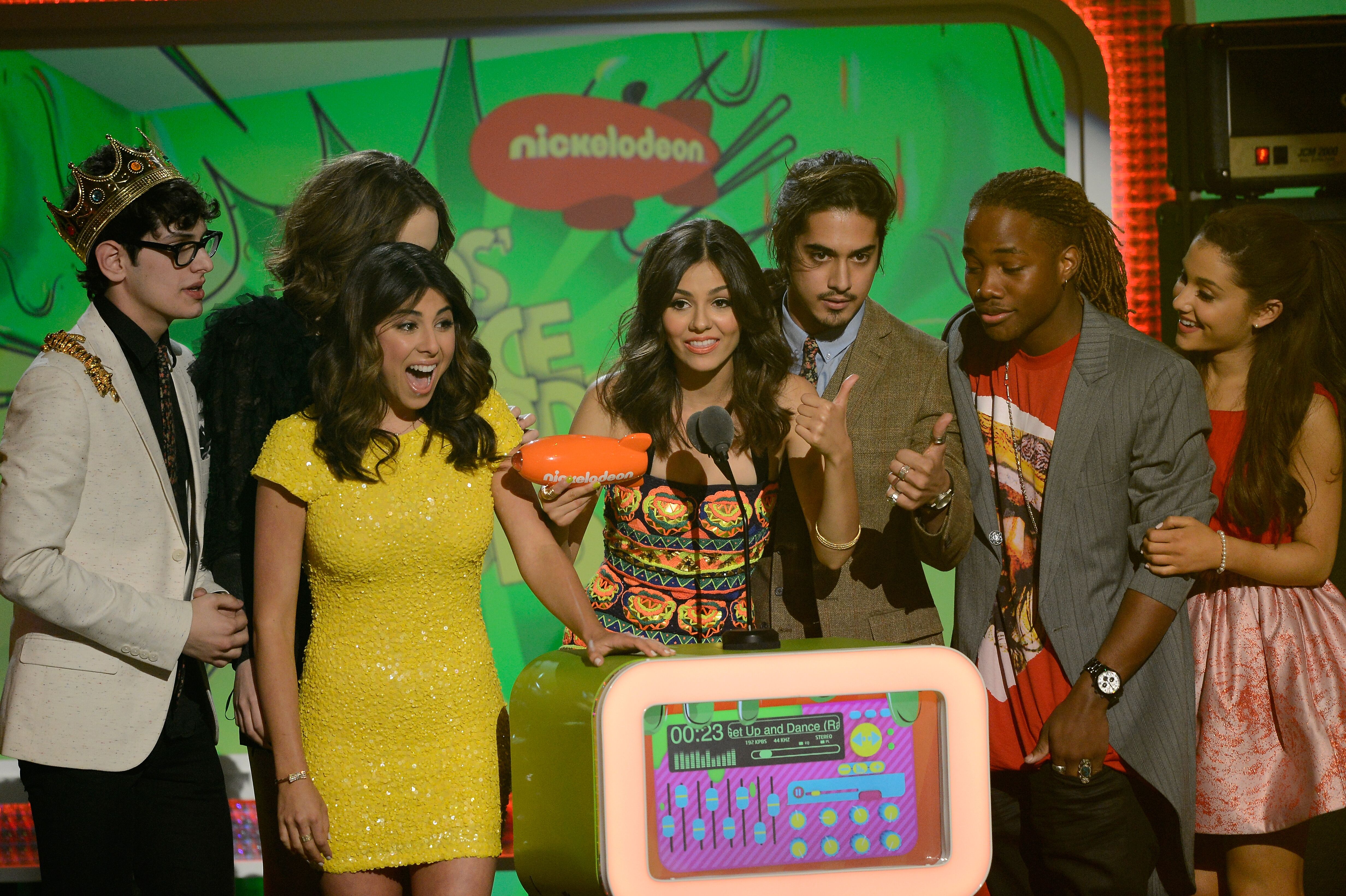 ---
But no matter how much we loved the characters on Victorious, the show failed to reach its main goal - producing popular music hits from the show. Fans were heartbroken when the series was abruptly canceled without any proper explanation from the showrunners. And the most devastating part was that after airing 57 episodes the channel didn't give the show a proper finale. Fans were left wondering what may be the reason for such quick a cancellation and managed to build a couple of theories based on some shady facts about the actors' on-set relationships.
Ariana vs Victoria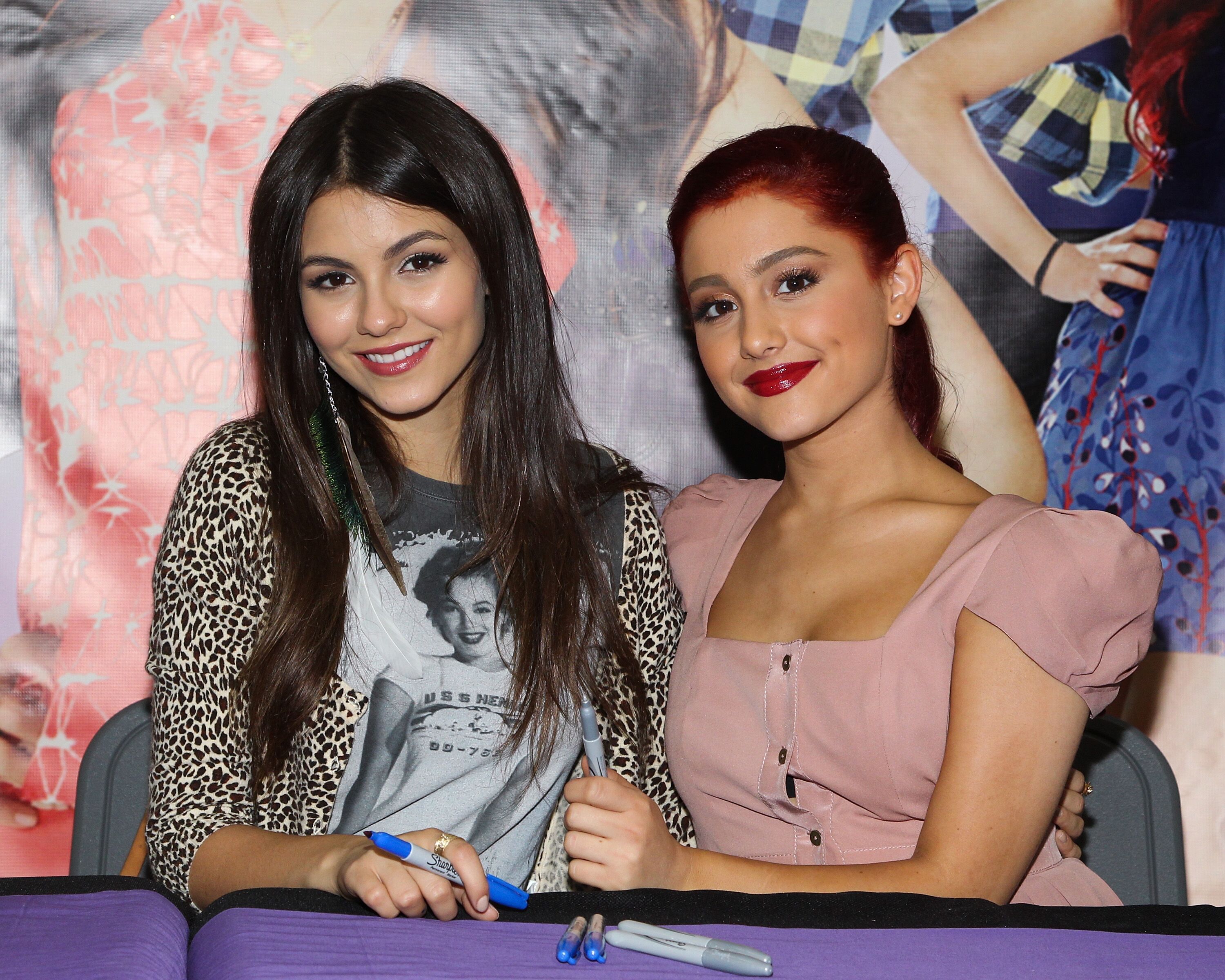 Co-stars often have some issues on set but it looks like Ariana Grande (Cat Valentine) and Victoria Justice (Tori Vega) had long-lasting tension between them. Justice was a lead actress on the show and had all the chances to become a pop star. We've already seen popular music series boosting singing careers. So it's clear why fans were expecting the lead actress to be the first from the cast to launch a singing career outside of the show.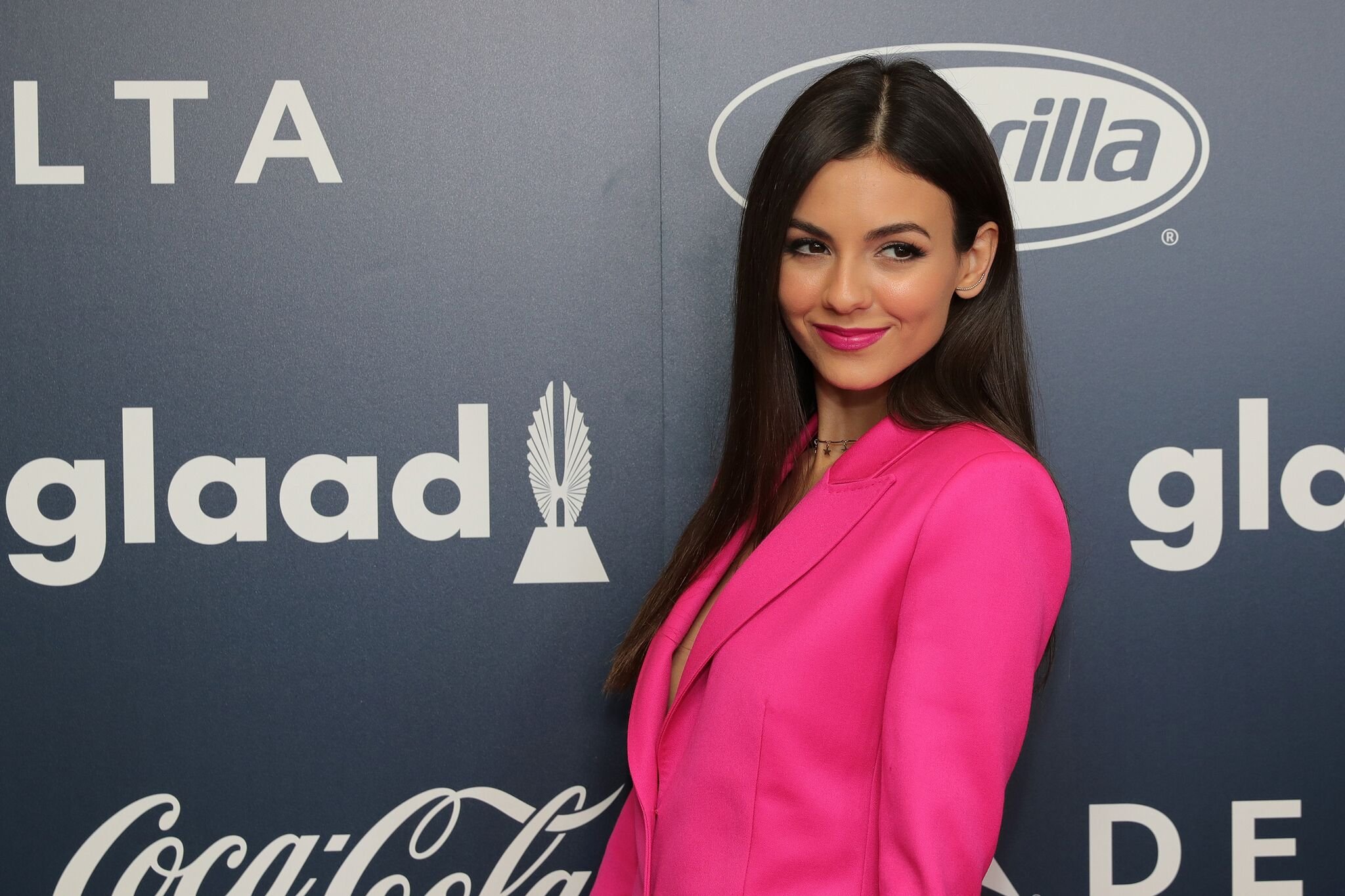 ---
But it didn't happen. Justice released her first single Gold in 2013 and unfortunately, it kinda was a failure. The video of Victorious female cast praising Grande's talents became viral, after Victoria cut in, saying "I think we all sing." The meme became iconic and started to build up to
Victoria's reputation of a jealous co-star, envious of Ari's lovability. The rumors about the two fighting became even bigger after the show ended. As Cosmopolitan reported, Ariana allegedly posted a statement from her ask.fm account back in 2013:
"Sweetheart the only reason Victorious ended is because one girl didn't want to do it. She chose to do a solo tour instead of a cast tour. If we had done a cast tour Nickelodeon would have ordered another season of Victorious while Sam and Cat filmed simultaneously but she chose otherwise. I'm sick of this bs."
---
Soon after Justice posted this Tweet on her account that fans quickly linked to Ariana's alleged message, saying: "Some people would throw some 1 they consider a friend under the bus just 2 make themselves look good. #StopBeingAPhony #IfTheyOnlyKnew."
Both comments were taken down shortly after. Fans spotted one more sign that Grande and Justice were not getting along, when Ariana asked several Victorious co-stars to star in her music video "Thank you, Next" which didn't include Victoria. No wonder the media immediately put the blame on Victoria in what happened next to Ariana.
Ariana Grande's on-set conflicts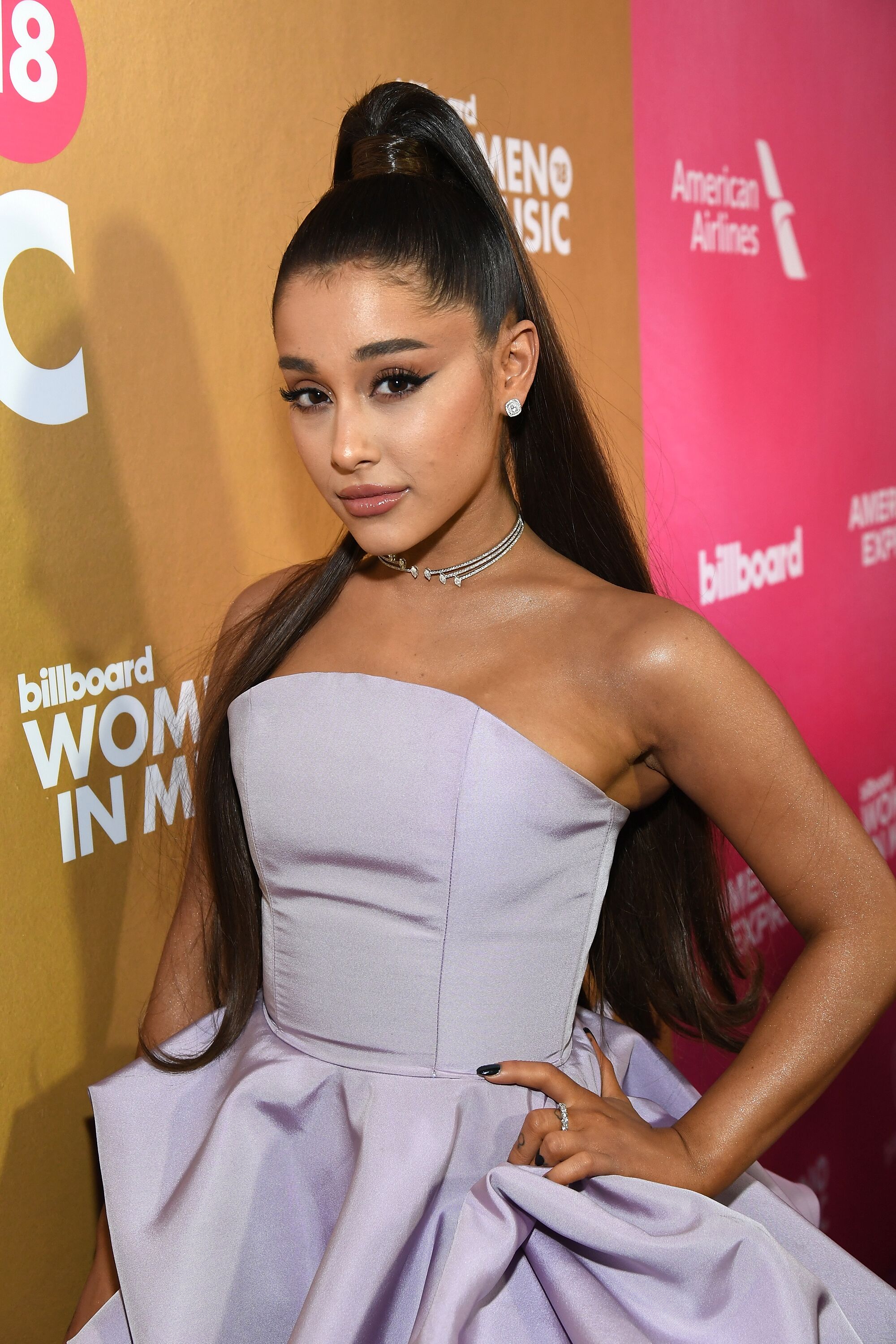 ---
A year after the show was canceled Ariana gave an interview to Seventeen. In that, Ari revealed a sorrowful story from the set, saying: "I worked with someone who told me they'd never like me. But for some reason, I just felt like I needed her approval. So I started changing myself to please her. It made me stop being social and friendly. I was so unhappy."
Though Ariana didn't specify the name of this person, media started speculating that it must have been the lead actress on Victorious, who already had the reputation of being envious of others. But turns out that Victoria had nothing to do with what happened to Grande. She went on to set the record straight on The Meredith Vieira Show. She revealed that Ariana texted her after the interview, apologizing that her words were misinterpreted and Victoria was wrongly blamed.
Was it Ariana all along..?
We love Ariana Grande a lot. She became the first artist to have lead singles from her first three albums debut in the Top 10. However, some fans suspect that maybe Ariana was the one to blame for the on-set drama all along and the reason for it was the Sam and Cat series.
---
After Victorious got canceled Ariana went on acting in another Nickelodeon show Sam and Cat alongside Jennette McCurdy. But! Sam and Cat series, just like Victorious, got canceled unexpectedly. Some fans suspected it was not a coincidence that Grande was in both shows.
Ariana went on Twitter to highlight that Victorious wasn't canceled because she went on to star in another show:
"Devastated and heartbroken at the news that Victorious won't be renewed, but so thankful for this experience and the friendships I've made. Also, I've been seeing lots of tweets about the Sam & Cat show… Victorious not being renewed has NOTHING 2 do with Sam & Cat. I was planning on going back next year to shoot both shows. I was so excited!"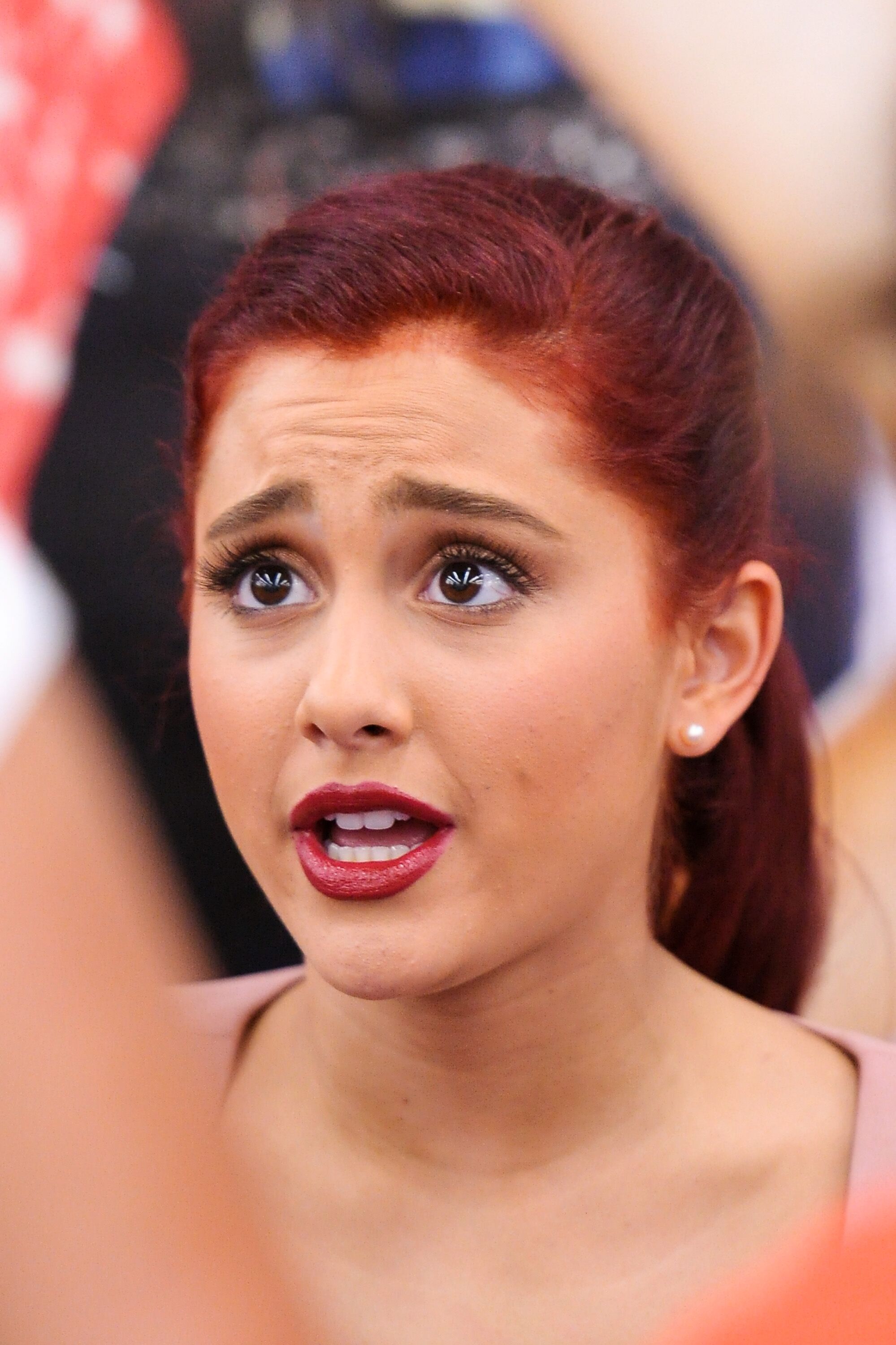 ---
But it's rumored that in the case with Sam and Cat, Ariana might be the reason for cancellation, so that she could work on her solo career as a singer. McCurdy's TwitLonger post contributed to the rumor that Ariana was the hard one to work on set with.
In her Tweet, she talks about an anonymous co-star saying: "I felt like every time [we hung out] I was in quicksand. Being around her took my identity because everything in her world became just that... Her World."
Well, though it was an indirect reference, Jennette clearly through some shade on Ariana in her own semi-biographical series What's Next For Sarah.
In one of the episodes Jennette's character meets her old friend named GLORIANA. Gloriana has a high ponytail, eyeliner and she talks about her music career. Well, in an interview to E!News Jennette said that she and Ariana "butted heads at times but in a very sisterly way." So maybe that was a friendly joke or maybe it was a hint to how Jennette really felt about her co-star, we'll never know for sure. Aaaand since we've mentioned ponytails...
Strict hair rules on set
---
Actors are often forced to have a certain hairstyle while filming. But sometimes the rules are pretty ridiculous. Can you believe that Dan Schneider didn't allow ponytails on set? Yep, if you carefully take a look at all Victorious episodes you won't notice a single girl wearing a ponytail, except for one episode "Stage Fighting", where Tori had to clean up a big mess and Schneider decided that it would make sense to pull up Tori's hair.
As Dan revealed in his Danwarp blog: "As everyone who works for me knows, I almost never let the girls wear ponytails on my shows". Isn't a bit weird?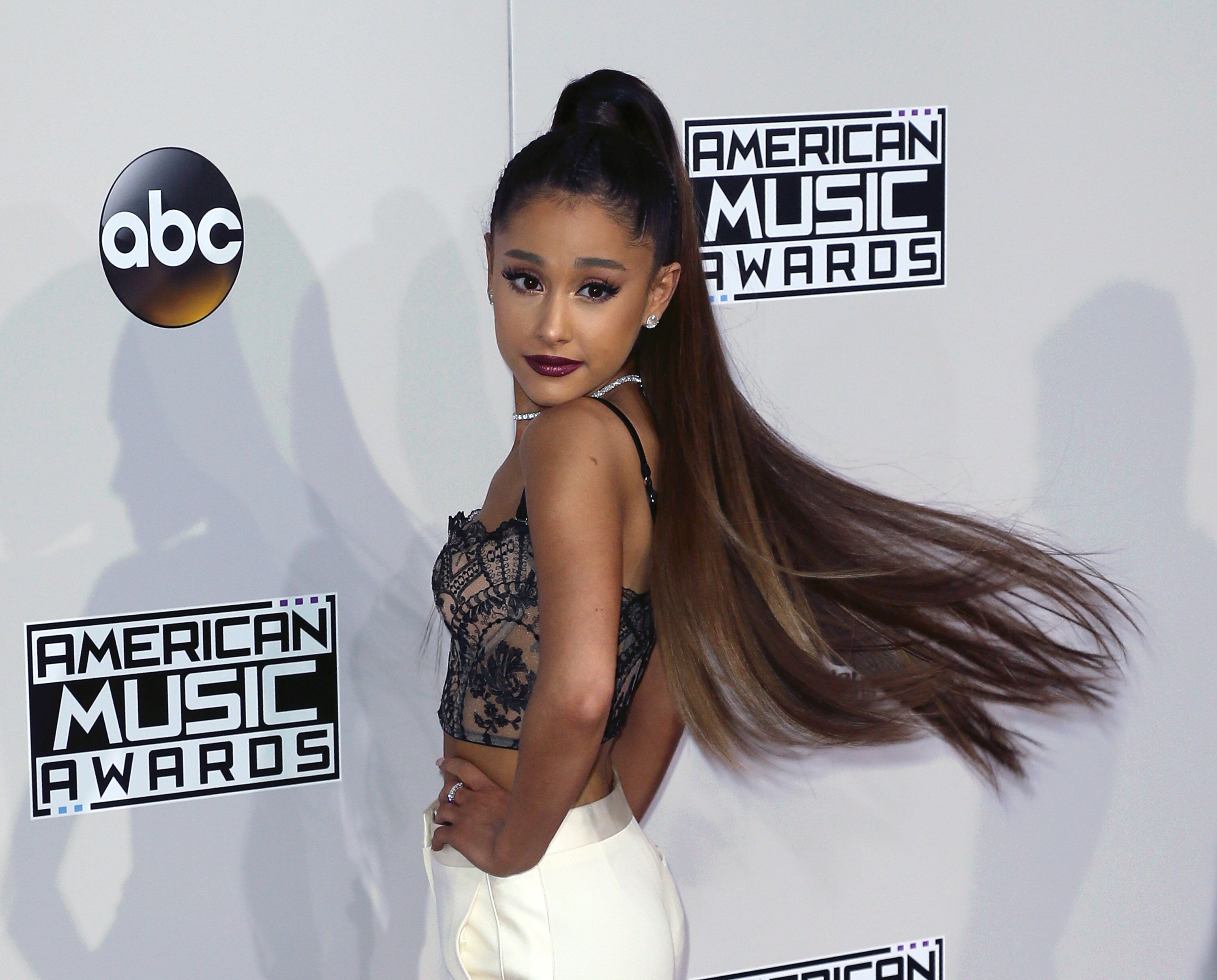 ---
SHOCKINGLY Ariana shares Dan's dislike of ponytails. Though a high ponytail became Grande's signature look, she doesn't like it that much and Victorious is the reason why she had to come up with her trademark. The show creators wanted each character to have a distinctive hairstyle to reflect on their personality. Jade highlighted her rebellious nature with all sorts of colorful streaks, Tory kept her natural, classic look and Cat needed some bright hair color to reflect on her cheerful and odd but cute personality. 
So the showrunners decided to dye her hair red. Though it became a cool character's trademark, Grande's hair became damaged after many years of dying it. As Screen Rant states, a ponytail with hair extensions was the only solution for the singer, even though she didn't like the look. But that's not the only strict rule on the show...
Jokes that we might have missed
---
Nickelodeon, like any other kids content creating platform, has a strict policy for jokes that make the cut. But Dan Schneider is known for writing some adult jokes in his series. In one of the episodes, we found out that Tori plays the French horn.
According to Screen Rant, in the original script, her friends asked her why she is playing the instrument and her response was: "I like French fries, French toast, French kissing." But Dan Schneider decided that it was too much to say in a kids show and cut off the part about French kissing.
However, another joke about French horns made it to the screen, where Tori says that her throat is her instrument and calls herself a "throat player", to which Cat replays that it sounds gross. Honestly? We still wonder why the French kiss didn't make the cut… And yet it's not the weirdest thing that we wondering about.
Mini mustard and ketchup
Have you noticed that the ketchup and mustard on the tables look odd? The problem is the size of the bottles - they are extremely short. Allegedly when the actors were sitting at an outside cafeteria, the bottles were blocking their faces.
---
The show creators had to come up with a creative solution to solve the problem by cutting the bottles. Well, they could've replaced the props but all of the action takes place at a Hollywood Arts High School, so that would obviously decrease the spirit of creativity…
Anyway, no matter what shady things may have happened on set and behind the cameras Victorious is still one of our beloved childhood shows. And the fact that Netflix has added the series to the platform proves it!
No doubt fans were unexpectedly grateful to Netflix for adding Victorious to the watch list this November. And while you are binge-watching your favorite episodes, we'll spill some tea about the real-life partners of the show's cast!