Busbys Family from 'Outdaughtered': Destiny of the Record-Breaking Couple
The Busby family has become the first family in America to have all-female quintuplets. Ever since, Danielle and Adam Busby have been under the public's scrutiny. With Adam's alleged postpartum depression, to cheating scandals, and the difficulty of having to raise five kids simultaneously, this couple has definitely had one heck of an adventure. And it's all for out for show on their TLC series called "OutDaughtered." Find out the hardships, along with the controversies, the record-breaking pair have caused.
20. ADAM SUFFERED FROM POSTPARTUM DEPRESSION
Many may think that postpartum depression is exclusively for mothers. This is not true. Adam proved that men can also suffer from the condition when he decided to speak of his struggles. In 2017 he bravely shared his experiences and how difficult the task of raising children is, not only for the mother. He said:
"The babies, providing for my family, and the kids and stuff, I felt like it was just constantly on my mind to where it's really hard to focus on anything else. I started withdrawing from friends that I've talked to on a daily basis. I didn't feel like engaging with people."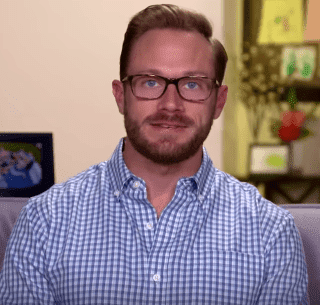 His decision to hide how he felt not only hurt Adam by making him carry the burden alone but also his wife, who felt "broken" after the confession. Danielle said:
"I didn't go through it, so I don't understand it. Never in a million years would I ever have thought that's something he would go through. I'm pretty confused about it."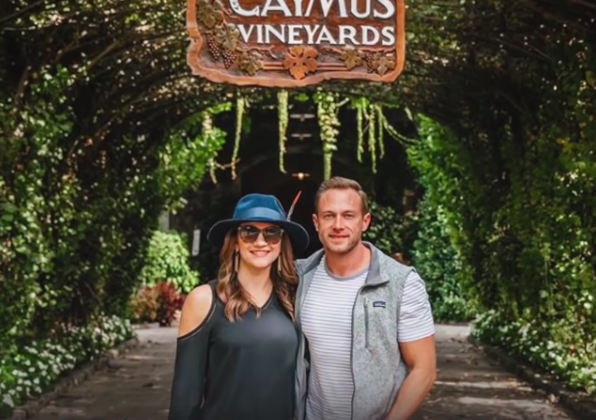 Adam decided to tell his tale to the public to bring awareness to the mental health issues any parent, including fathers, may struggle with after birth.
19. DANIELLE DIDN'T REALLY LIKE ADAM'S RECENT JOB
In July of this year, Adam switched careers, which involved leaving town twice a month. Danielle didn't approve of this as she struggles to take care of their six kids alone. Fans of the show were quick to call Danielle selfish, given that her husband was only trying to make a living for their family. However, a significant factor that may contribute to Danielle's disapproval is the fact that their family has no nanny, despite their fans thinking they do.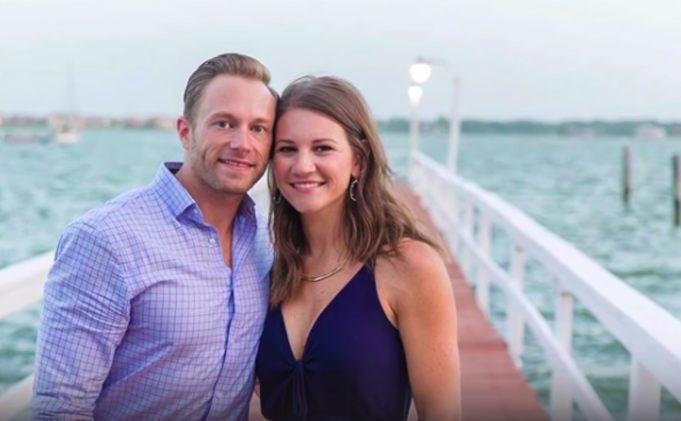 The controversy sparked after some of their avid viewers found out that the family may be getting extra help from a nanny while claiming to be handling everything on their own. The disappointment reached a point where some of their fans boycott the show.
18. PARENTS PLAY FAVORITES
Among the other things, fans accused the couple with is their apparent favoritism with their children. A thread on Reddit reads:
"Does or seem that Danielle and Adam favor Hazel over the rest of the quints while Danielle favors blayke over any of the quints. Anytime Adam comes home from work all you can hear is "hazel basil" As the girls are older now, my guess is they'd begin to notice this."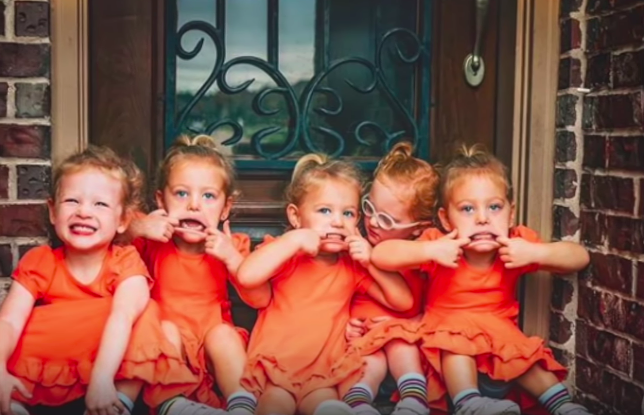 On the other hand, another fan pointed out that Danielle was always with the twins, making it look like they're her favorite. She addressed this issue publicly by saying:
"I may not get around to posting 'enough' of something ... but since when is love based off of how much we post on social media?"
17. RILEY SKIPS PRESCHOOL
There is no doubt that Riley Busby is a little genius, and she very well proved it during her placement test, where she surpassed the average mark of 40 by scoring 84. Not only did her achievement bring pride to her parents, but she also did it impress her teacher, who advised her parents to skip preschool. She said:
"If we can her to scoring about an 84 on test three, I want us to really look at putting her in the advanced placement class, which is a really big deal."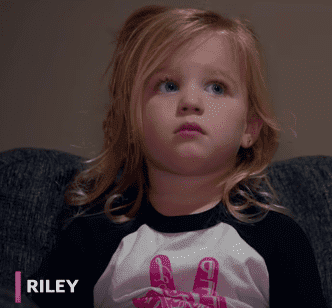 As predicted, Riley did well on her exams, which made her parents decide to do what's best for their little genius. Her father shared her first day in school last August and said:
"First day of kindergarten in the books and she CRUSHED it! So incredibly proud of this little kid."
In no time, the post was quick to receive backlash at the parents' decision, which the family patriarch did not let pass. He said:
"Typical social media for you. Haha! So many people that don't actually know my child think that they know better than us, the parents. There have been 6 parents in world history that know what it's like to raise all-girl quints with all of the complexities that we deal with on the daily."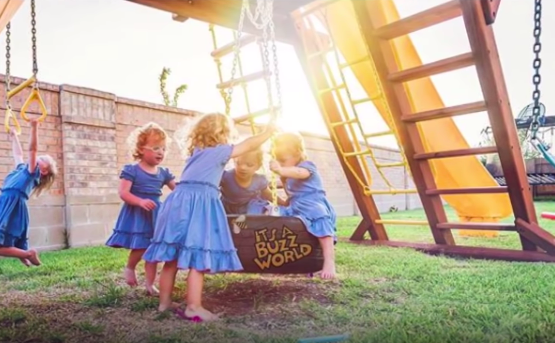 16. THE BUSBY'S DOOR LOCKS
One of the smaller issues that the public decided to blow out of proportion is the Busby's choice not to take out the locks on their daughters' bedroom doors. A troll on Twitter wrote: "Every parent should know you do not have bedroom doors with locks especially on toddler doors."
While it may be true that having locks on doors may cause trouble during cases of emergency or safety-related events, their decision does not concern anyone else, especially those who aren't family.
15. BLAYKE WEARS LIPSTICK
Many celebrities were called out for making their kids do adult stuff on social media, and the Busby's were no exception. During the father-daughter dance of Blayke, Adam allowed her to wear a bit of red lipstick, which fans quickly criticized. In Adam's defense, his daughter is a fashionista who loves to get up and dress up, and this one night was extra special so he allowed it.
14. ADAM AND DANIELLE'S CHEATING SCANDAL
One of the biggest scandals that shook this household is cheating rumors. When Adam started acting super closed off on the show, viewers started claiming that he's cheating on Danielle. Of course, this was a difficult time for the couple - but they managed to make it through. The actual problem? Adam's postpartum depression, which we mentioned earlier.
13. ADAM HAS MADE SUPER EXPENSIVE PURCHASES - AND ONCE BOUGHT A DRONE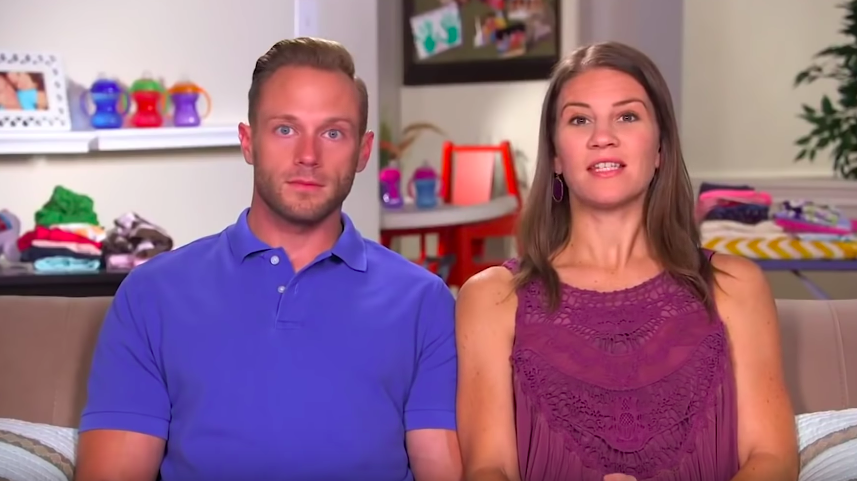 One of the other difficulties this couple has had to fight through is monetary issues. It doesn't help that Adam isn't the most financially responsible - especially when he bought an overpriced drone. Because of her husband's problem, Danielle had to hire someone to help them manage their money efficiently.
12. THEY FOUGHT OVER DANIELLE RETURNING TO WORK
Danielle wanted to go back to work, which was met with some hesitation from Adam. Danielle shared the reason behind her decision during one of the show's episodes: "I'm really looking for the cycle studio to help me become me again. I feel like I'm the woman that's known as that lady who has half a dozen girls, but I had a career… and I loved my job." Although Adam was concerned about who would take care of the kids, the couple eventually managed to work it out.
11. DANIELLE'S MOM LIVED WITH THE FAMILY - BUT THEY WANTED HER GONE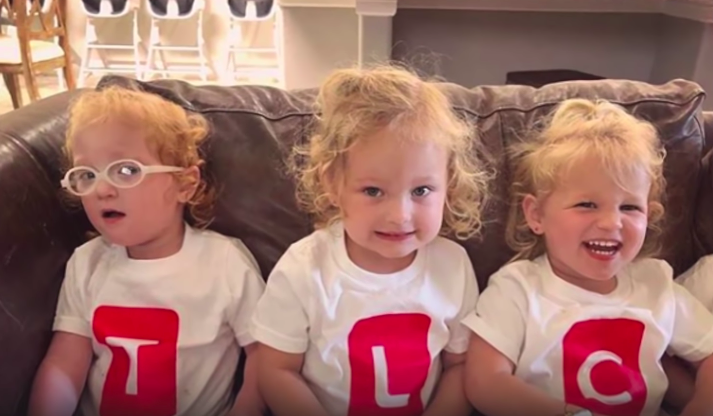 Once the babies arrived, Mimi, Danielle's mother, moved in with the family in order to help them out. However, during the second season of the show, the couple confessed that they were ready for her to leave. It was obviously an awkward conversation to have with Mimi, especially when the couple started offering other places in the area for her to rent and Adam saying, "Don't you want to get out of here?"
10. THE GIRLS HAVE VERY DIFFERENT PERSONALITIES
Although the girls are quintuplets, it doesn't mean that everything about them is identical. In reality, all the girls have their own personalities. Parker, for example, is energetic yet shy. Riley, on the other hand, is adventurous and loud. Hazel seems like a wordsmith, whilst Ava is more thoughtful. However, Olivia, who is super s=fun-loving, constantly brings out Ava's silly side.
9. TWO OF THE QUINTUPLETS ARE IDENTICAL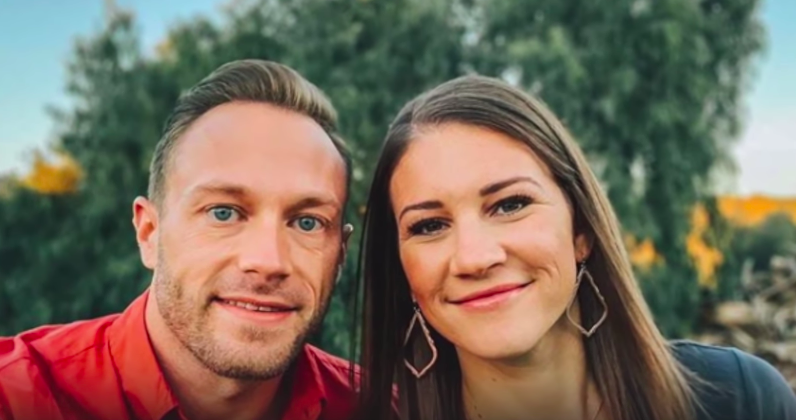 Four eggs were inseminated into Danielle's uterus, and all of them took - which is how the quintuplets were born. Afterward, one of the eggs split into two, which created five babies. Basically, this means that not all the babies are fraternal - Olive and Ava are, as a matter of fact, identical. Their parents are still able to tell them apart though!
8. HAZEL ISN'T DEVELOPING AS QUICKLY AS HER SISTERS
Sadly, not all of the girls are developing at the same rate. And when it came to Hazel, Adam and Danielle noticed that something was wrong. The couple hired an occupational therapist to help the little tot get back on track.
7. THE QUINTUPLETS HAVE HEART MURMURS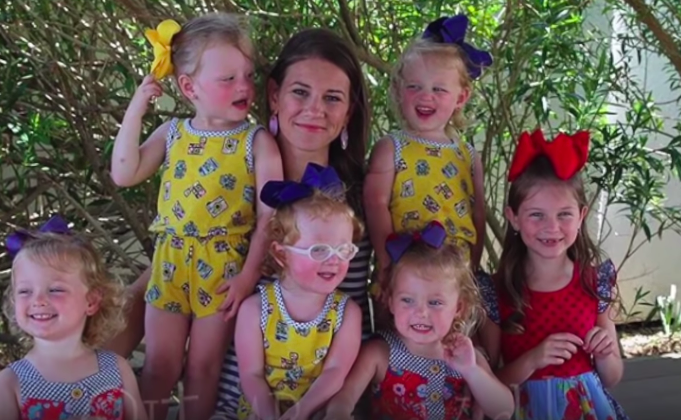 However, Hazel isn't the only one who's dealt with medical issues. After the kids were born, doctors warned Adam and Danielle that all the quintuplets had heart murmurs. Luckily, the condition is manageable, and the couple was given medication to treat it.
6. HOW MUCH MONEY THE MAKE FROM THE SERIES
'OutDaughtered' aired its first episode in May 2016 and will be returning for its fifth season shortly. According to the show's producer, Terence Michael, the series costs approximately $250,000 to $400,000 per episode to make. The family gets about ten percent of those numbers.
5. HOW THEY RAISED MONEY FOR THEIR KIDS
After the pair were informed that they were expecting five babies, they quickly realized that meant five times the expenses as well. To top things off, the couple needed to have specialist medical appointments. So, Adam made the decision to start a GoFundMe page in 2014, in order to try and raise money to cover some of the costs. It ended up being a massive success. They brought in a total of $23,000 for the family.
4. FIGHTING THEIR DOCTORS TO KEEP ALL 5 BABIES
The Busbys were surprised by the news that they were having five babies. They were up for the challenge but their doctors were not as eager. The doctors were concerned because of the various risks and dangers that come with multiples pregnancy. The doctors suggested they reduce the number of fetuses Danielle was carrying.
However, she refused. The pair explained that their hearts just couldn't do that to their children. After the highly anticipated moment, all of them were delivered safely. Adam and Danielle say it was their faith they got them through all of the worry and stress. By ignoring their doctors they welcomed five beautiful babies and broke a world record. 
3. NEW EATING HABITS FOR DANIELLE
You might know the phrase, "eating for two," but this mother of five had to eat for six! To sustain them and herself she ate over 4,500 calories a day. Being used to a healthy lifestyle this was difficult for Danielle but with the help of a dietitian, she was able to eat well.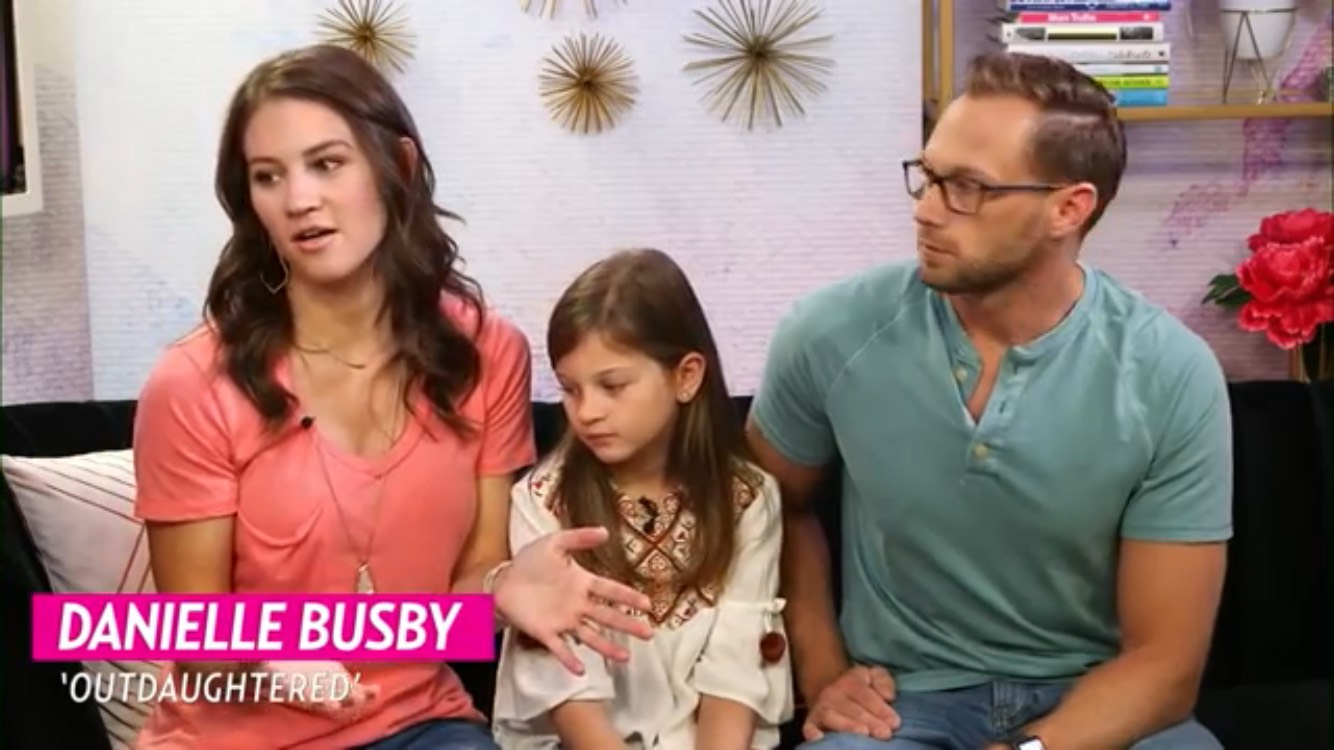 2. THE MIRACLE BABIES
Danielle was not able to carry the quints to term because she was carrying too many babies. The five were thus delivered by C-section at 28 weeks and 2 days. They were small, all below 6 pounds, but they were surprisingly healthy. The couple says their children are miracle babies. 
1. HOW IT ALL BEGAN
Danielle and Adam's dating relationship almost didn't last. The two met as co-workers at Target. Adam had been eyeing her for months but it wasn't quite "love at first sight." According to Danielle, the first date was a disaster because it never happened.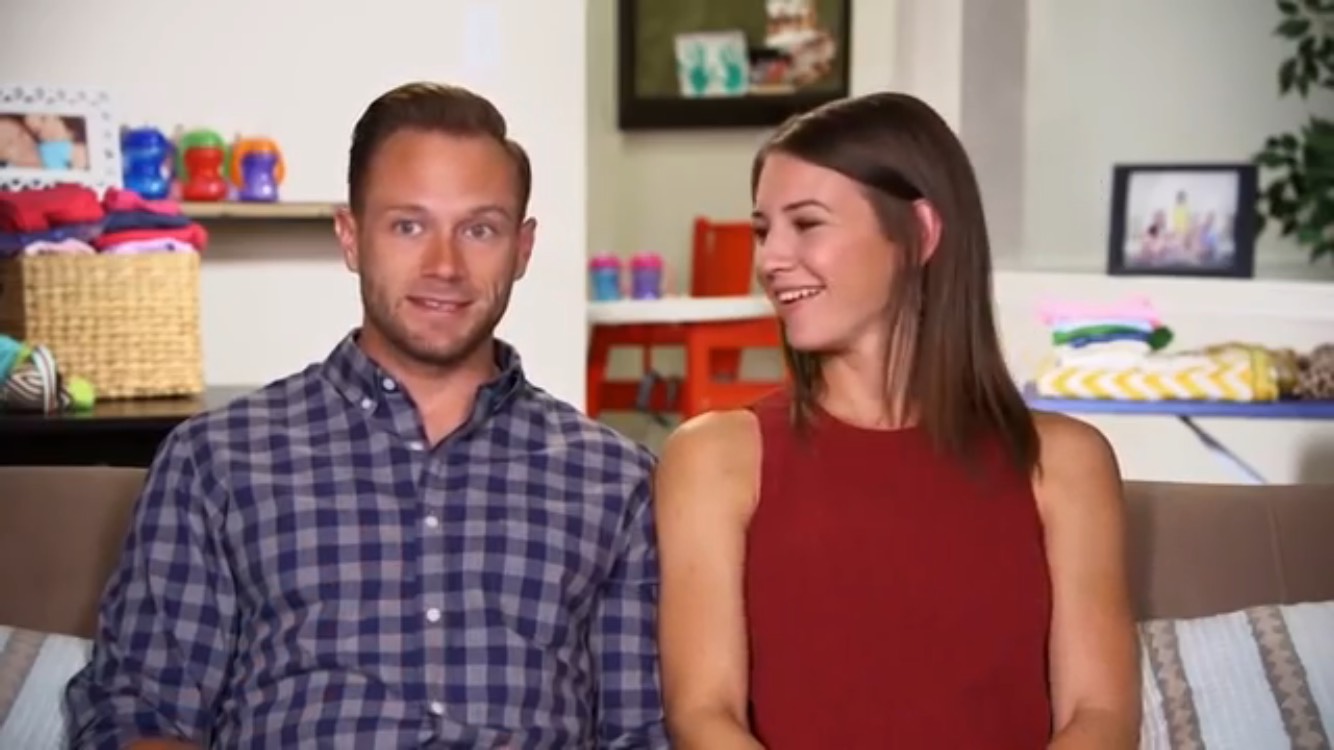 Adam chose to hang out with his friends instead and stood Danielle up. She later wrote on "It's a Buzz World," her family blog, what she was thinking about Adam and how it was almost the end of them. She said:
"At this point I'm thinking, this guy... who does he think he is, ditching me... I'm done with him."
While this wasn't a great first impression, she luckily decided to give him another chance. The couple then dated for over two years before a surprise proposal. Who would've guessed their humble beginning at Target would bring them so much fame and five beautiful children?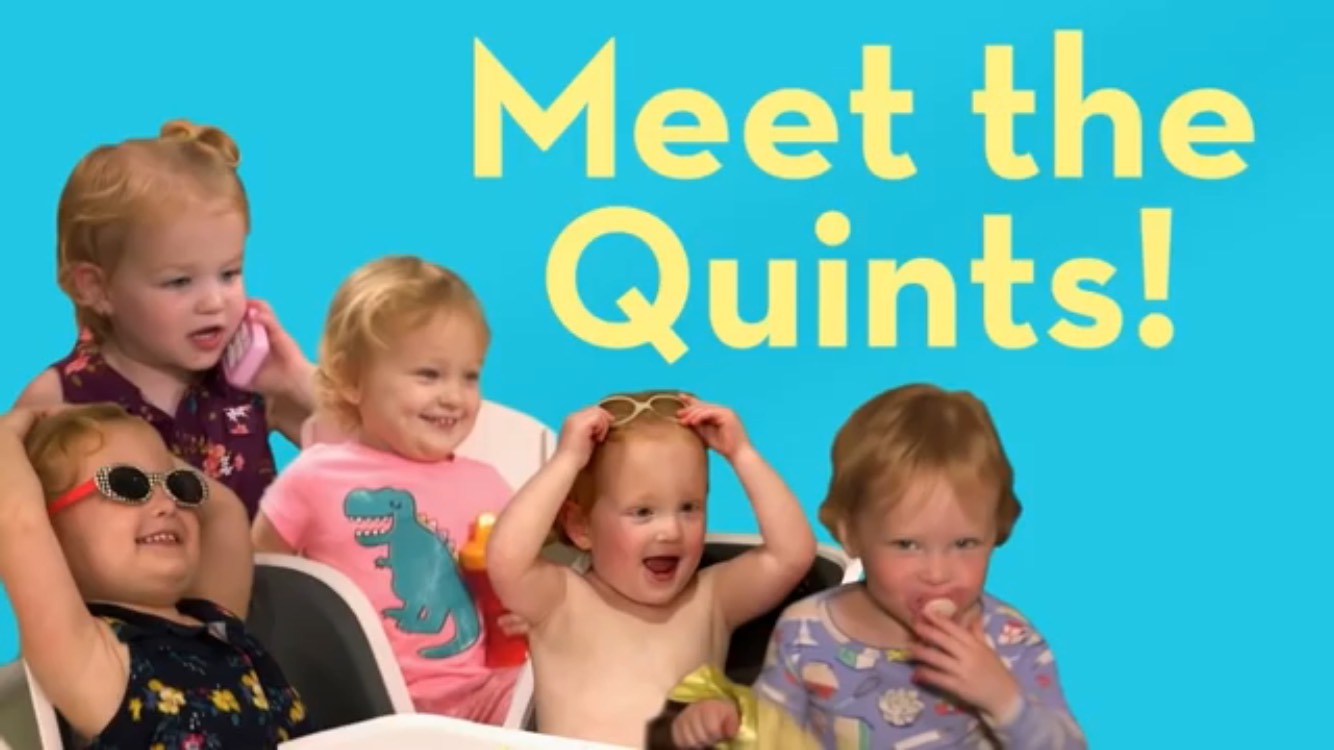 WHEN FILMING THE SHOW BECOMES TOO MUCH
"OutDaughtered" fans have been left in the dark with the show's latest season. The season has only aired six episodes thus far and with no official announcements, fans have come up with their own reasons. Many feel the show has been very energy and time consuming for the busy family. 
All that the public has to go on is an Instagram comment made by Adam. In it, he explained that the family needs a break from filming and is now taking what they call a "long break." Another factor is Adam's view on TLC's editing skills and how the network has caused the filming of the show to become too much. 
The father of five girls apparently said the hiatus would be over an extended period, possibly to iron things out with TLC. Adam explained that the producers were not portraying the real-life situations and that they were more focused on the drama than on the quints. He also commented that TLC was:
"making him look like an idiot."
What do you think about this unique family and their recent break from filming? Managing a family with so many different needs can't be easy. No one can deny that Adam and Danielle have been doing their best to raise their children. Watching their show, "OutDaughtered," only gives the world a small glimpse into their very busy lives. Stay tuned for more fun facts on your favorite sitcoms!