Buffy the Vampire Slayer Cast: Life after the Show
Haven`t you missed Buffy the Vampire Slayer? Crazy teenage battles and the best opening theme of all time? She was so tiny and yet she managed to kick the A of any vampire she met along the way!
It`s been over 20 years since we first met the scooby gang and the lives of the main cast members have changed tremendously. Who has become a magic expert in real life? And who has found a new passion for baking? Let's find out!
Alyson Hannigan as Willow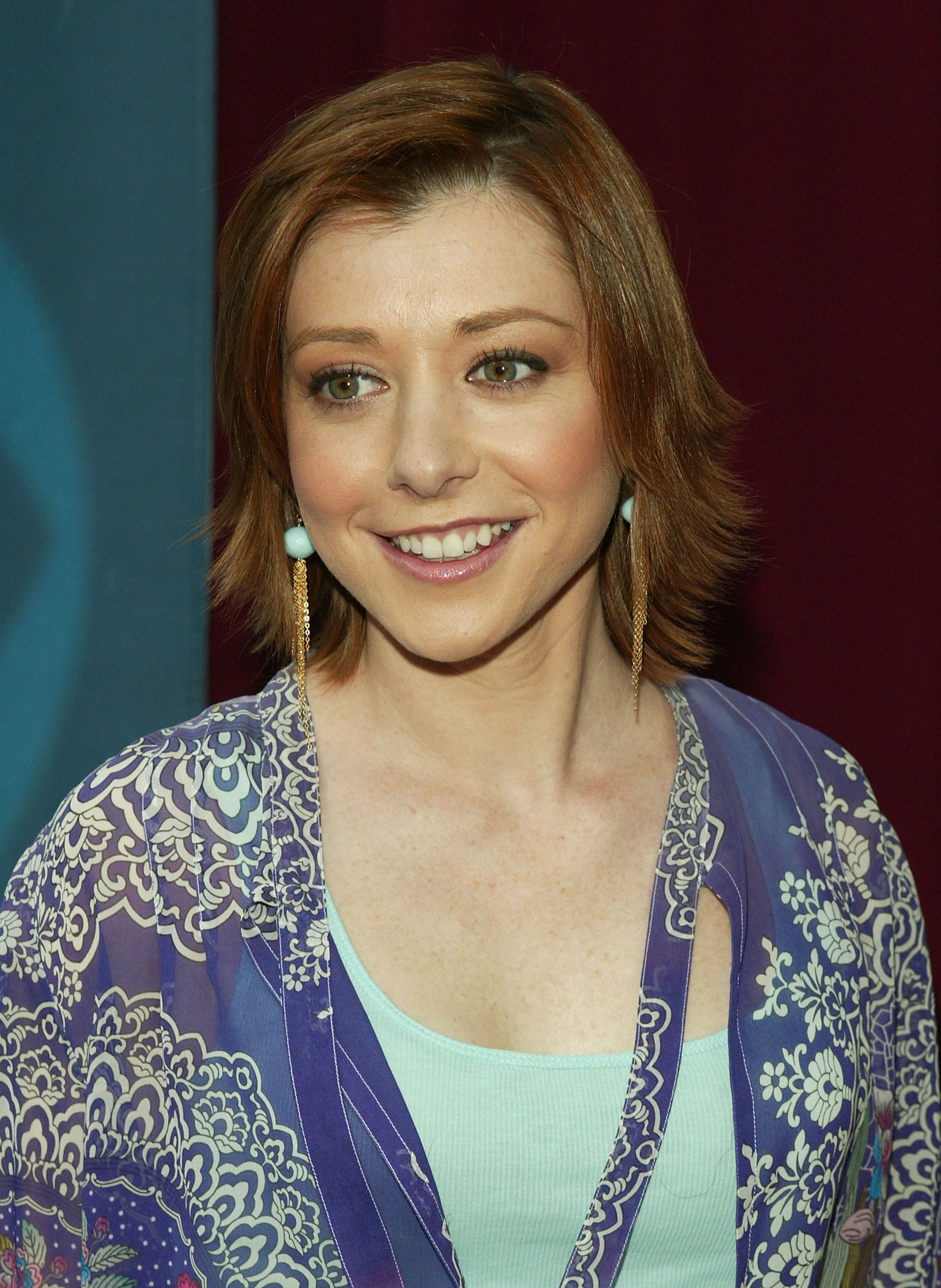 Who would have thought that the shy geeky Willow would turn out to be a hot gay witch? She became so popular in her role that it was impossible for fans to think of Hannigan as someone other than Willow. The roles in American Pie, Date Movie and Love, Wedding, Marriage did not change that fact.
Until Alyson got the role of red-headed Lily Aldrine in How I Met Your Mother, which brought her even more fame than she had during the Buffy series.
After Ted Mosby finally met the mother of his kids in 2014, Alyson Hannigan seemed to drop off the radar. Since she became a mother herself, Hannigan changed her style to more classy and comfortable and put more effort into the family. Together with her husband actor Alexis Denisof, the couple focused on raising their two wonderful daughters.
Who comes to mind when you hear of this guy? Yep, we all remember Alexis from Buffy as well... that irritating version of Giles.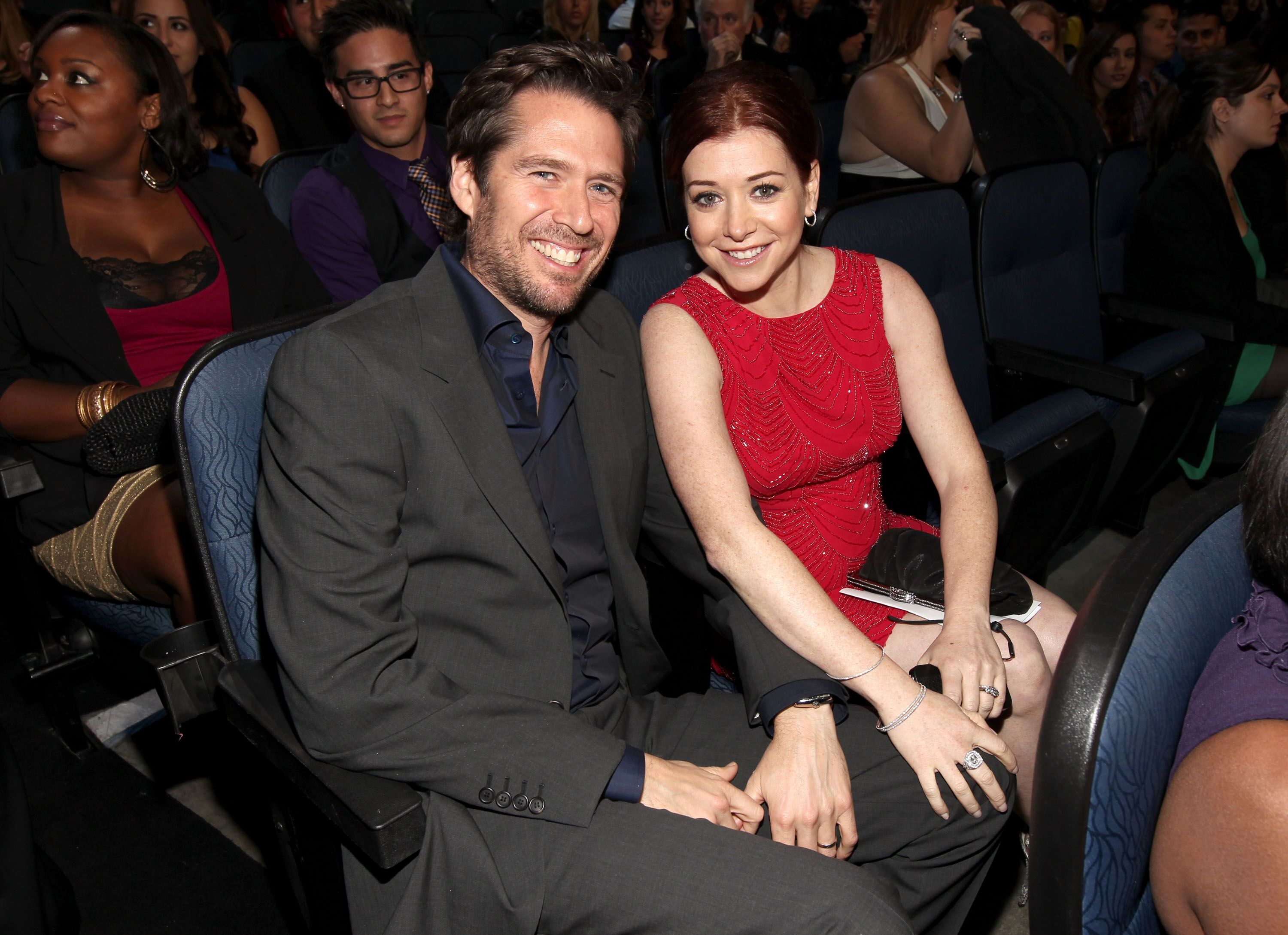 He played Wesley Wyndham-Pryce, the new Watcher of Buffy and other slayer Faith. Alexis also joined Buffy`s spin-off Angel, playing the same character.
Not too long ago, Alyson became a magic expert, as she hosts the magic competition show Penn and Teller: Fool Us, which involves aspiring magicians trying to fool veteran magicians Penn and Teller. It seemed that Alyson would not come back to tv shows anymore, but she did appear in ABC's new pilot.
The show was called Man of the House and it was a multi-camera hybrid family comedy. Man of the House revolved around two recently divorced sisters — one of them played by Hannigan — who decide to move in together to raise their kids under one roof. Alyson also appeared in 6 episodes of CBS's drama series Pure and in a TV film named Abducted: The Mary Stauffer Story.
Nicholas Brendon as Xander
One of the few in the scooby gang who remained a simple human being till the end. The skeptical, clumsy guy whom we met at the beginning became a fearless and strong man in the end, with one blind eye and engaged to a demon!
The actor`s story turned a dark path after the show ended. His public troubles first began in 2004, after Brendon checked himself into a rehab clinic.
"After realizing that I had a disease that was taking control of my life, I decided that the best way for me to regain my health was to enter a treatment facility," he said at the time.
But after six years, the Buffy atar was tasered by police. Brendon had to return to rehab and this time he really meant it. He managed to keep his role as Technical Analyst Kevin Lynch in the ongoing hit drama Criminal Minds.
Nicholas fell in love with Moonda Tee and soon tied the knot with her. Unfortunately, his wife called it quits after five months of marriage. Brendon was crushed again.  He was very grateful to his fans, who still supported him throughout hard times.
"I love you all so much and I truly do appreciate all of your love and support," he said in a final message to fans. "We're going to beat this."
We hope that Nicholas will finally beat his real-life demons and come back to our screens.
David Boreanaz as Angel
On which side were you? Angel`s or Spike`s? Both hot and dangerous guys, who showed us the world of romantic vampires long before that Pattinson guy. Angel was not only loved by Buffy but he also had millions of fans worshiping him, even when he lost his soul. So it was one of the most tragic moments of the show when Buffy killed her beloved with a sword.
Fans all over the world cried so hard that the producers had to bring Angel back to life. They even created a spin-off called Angel, which made fans happy for 5 seasons.
After Boreanaz said goodbye to his vampire character, other offers just flew right to him. And he has never been off TV since then. Right after Angel, David took on the role of FBI Special Agent Seeley Booth on the TV show Bones.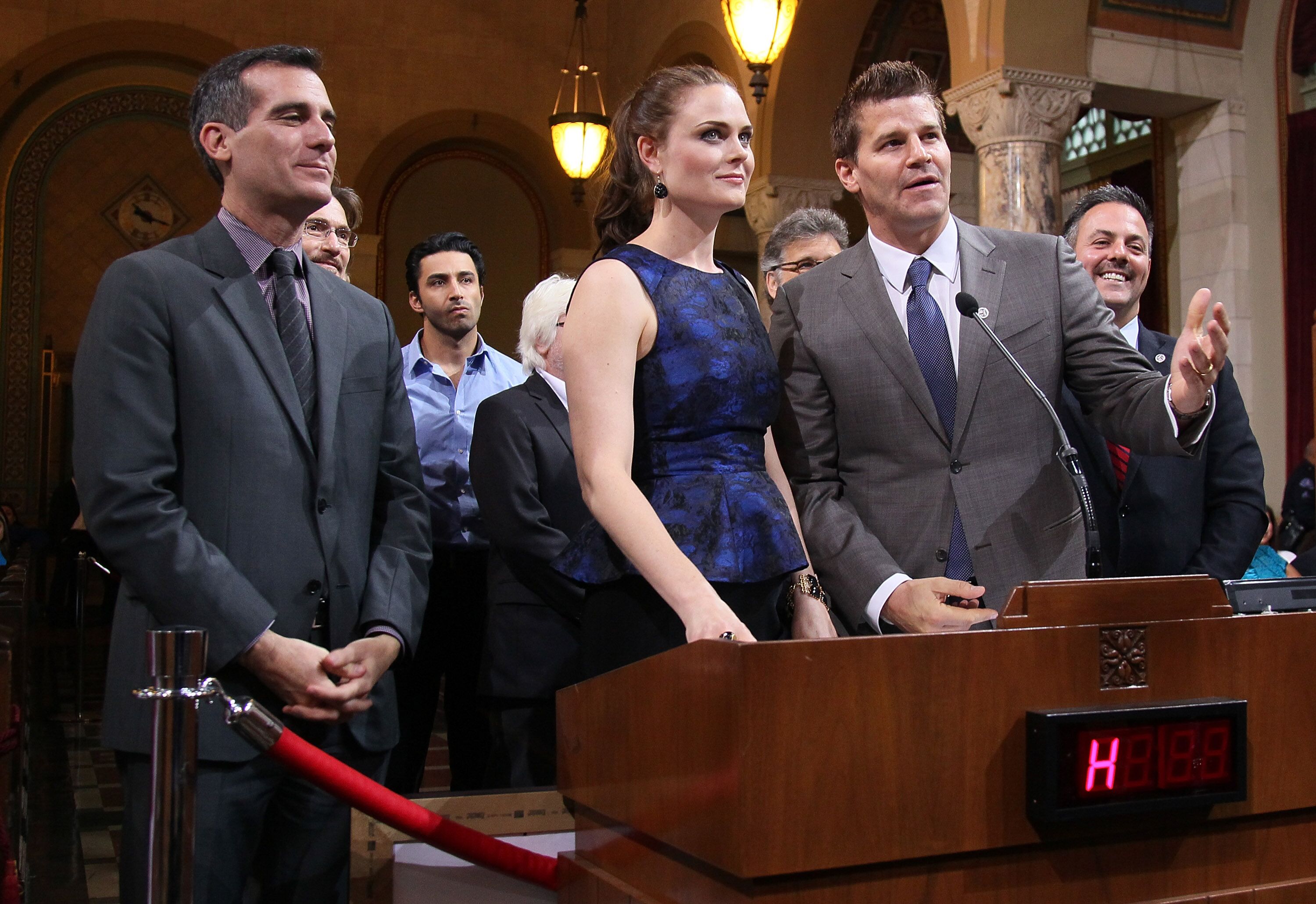 Everything was perfect in his career. Although his personal life was not. After David married actress Jaime Bergman in 2001 and they welcomed two wonderful kids, real problems started to surface. David's marriage came under scrutiny when he admitted to having an extramarital affair with Rachel Uchitel. Jaime revealed that once Boreanaz came clean about his infidelities: 
"My first reaction was, 'I'm leaving David,'" says Bergman. "How could he do this to me, our children, our family? I was totally shocked."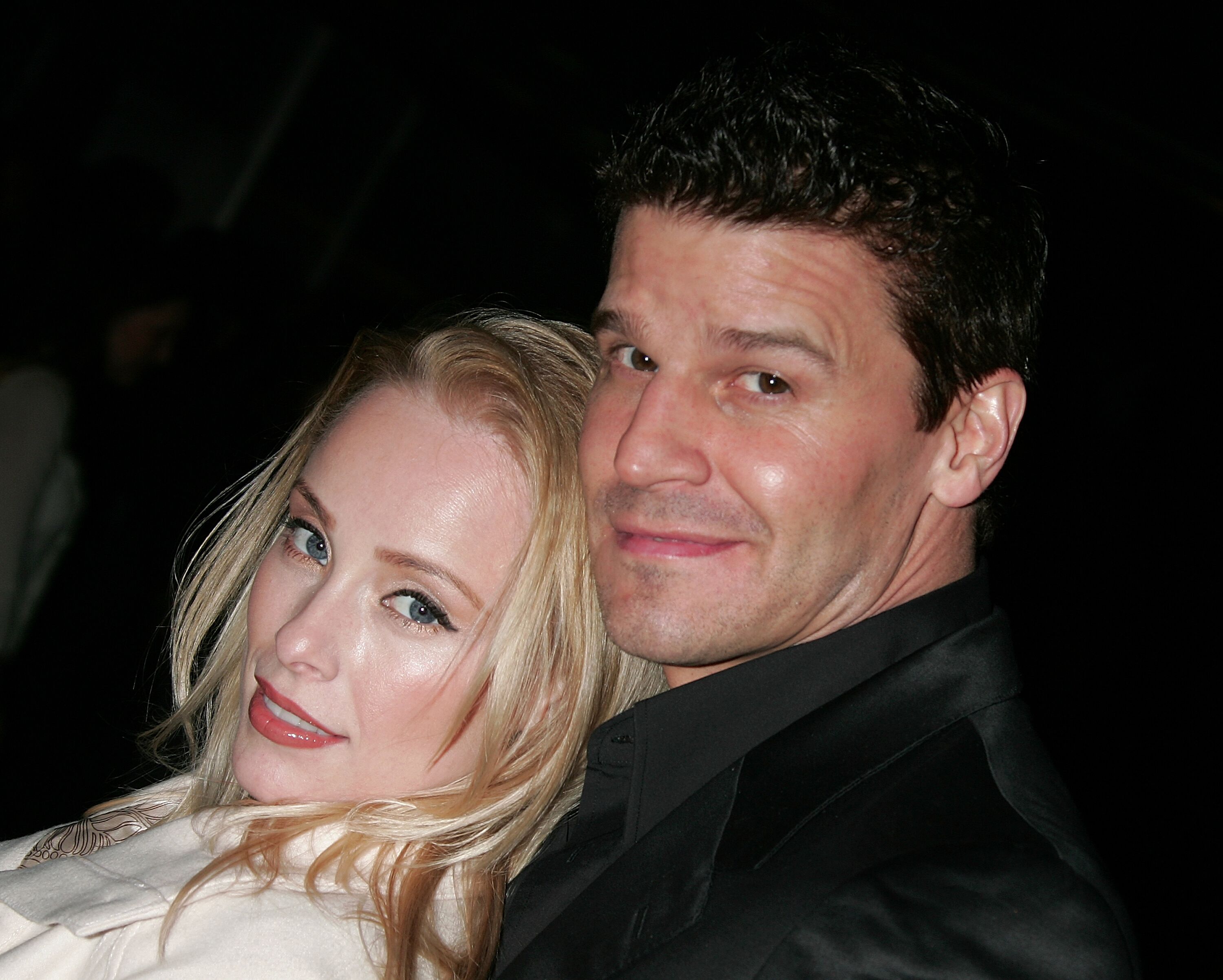 Boreanaz tried to do anything he could to save the marriage after 9 years of their relationship. He confessed:
"I haven't been faithful to my wife. Our marriage has been tainted with my infidelities. I was irresponsible."
After months of going through the couple therapy, the two could finally hear each other out. "We're putting the pieces back together, in a better way. And that's what I'm committed to," Boreanaz said back then.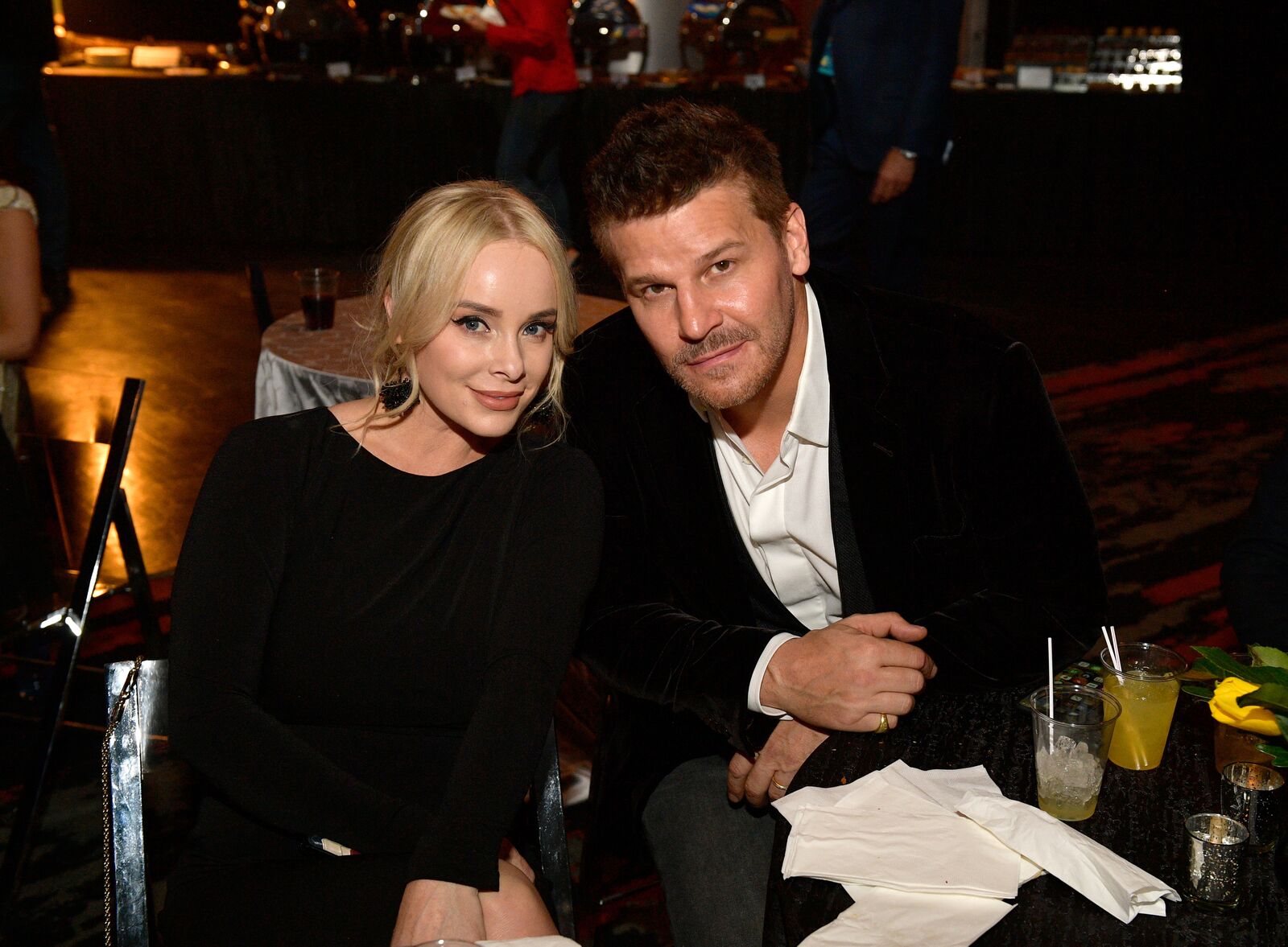 It was tremendously hard for Bergman but she eventually forgave David.
"There's anger. There's hurt. There's disgust. But there is love," says Bergman. "For me to walk away from that, I don't think would be the right thing to do."
This year the couple happily celebrates their 18 year anniversary! Seems David finally has it all: a happy family and a perfect role, as he is now starring as Jason Hayes in the new military drama series SEAL Team.
James Marsters as Spike
Found a great book in a Half Moon Bay toy store today! pic.twitter.com/U3pIuUKXh8

— James Marsters (@JamesMarstersOf) May 28, 2019
Do you remember that beautiful British accent we heard from Spike? Guess what! The guy is from Texas!
Yep, James Marsters is just that good at acting. So don`t be surprised when you hear his American accent in Torchwood, Smallville, Caprica, and Witches of East End. Currently, Marsters is playing the role of a parent in Marvel's Runaways series.
The man is not only famous for his acting career, but for his music as well.
@JasminMarsters1 and I on our way out the door! pic.twitter.com/3YUYa4RRI2

— James Marsters (@JamesMarstersOf) September 18, 2018
He has played in different bands, and also released 2 solo albums. He currently plays with his latest band, Ghost of the Robot.
James was a popular bachelor for a long time after his first marriage failed, but after 14 years he finally tied the knot with Patricia Rahman. Marsters told a funny story about their first meeting:
"I met her backstage and got her phone number [...] but she took down one digit wrong. It took her six months to call all of the different combinations."
Just got this handy picture of myself from the folks st Wizard World. I can't wait to come up to Portland! See you soon! pic.twitter.com/rPIQDsecpp

— James Marsters (@JamesMarstersOf) February 8, 2019
Fortunately, they managed to overcome the complications!
Marsters supported Buffy`s reboot. He commented: "I think the world very much needs a new slayer right now." Moreover, James is ready to bring Spike back to our screens, as he fully trusts director Joss Whedon.
"I am open to whatever Joss has in mind," Marsters explained. "Whether that's playing Spike or something else, I told him a long time ago. Joss's mind is always surprising so I'm open to playing Spike if Joss is involved."
Well, that's some inspiring news!
Anthony Stewart Head as Giles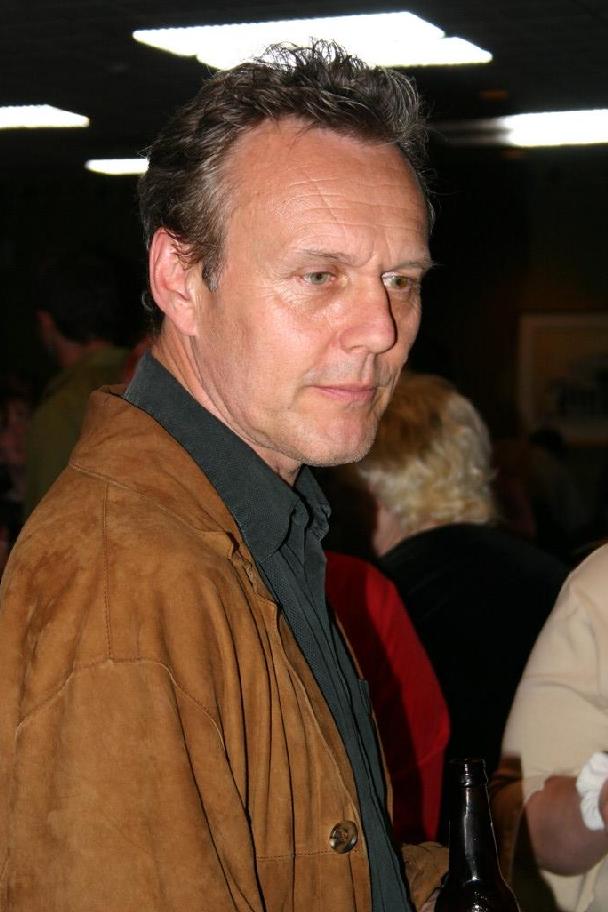 Every show, fantasy or not, needs a serious British gentleman to give it some gravitas. English actor Head was already established by the time Buffy began in 1997 and he hasn't really stopped working since then. He has appeared on many British TV shows, including Little Britain and cult classic Merlin. You've also seen him in Percy Jackson: Sea of Monsters, a few episodes of Warehouse 13, Galavant, and Syfy's Dominion.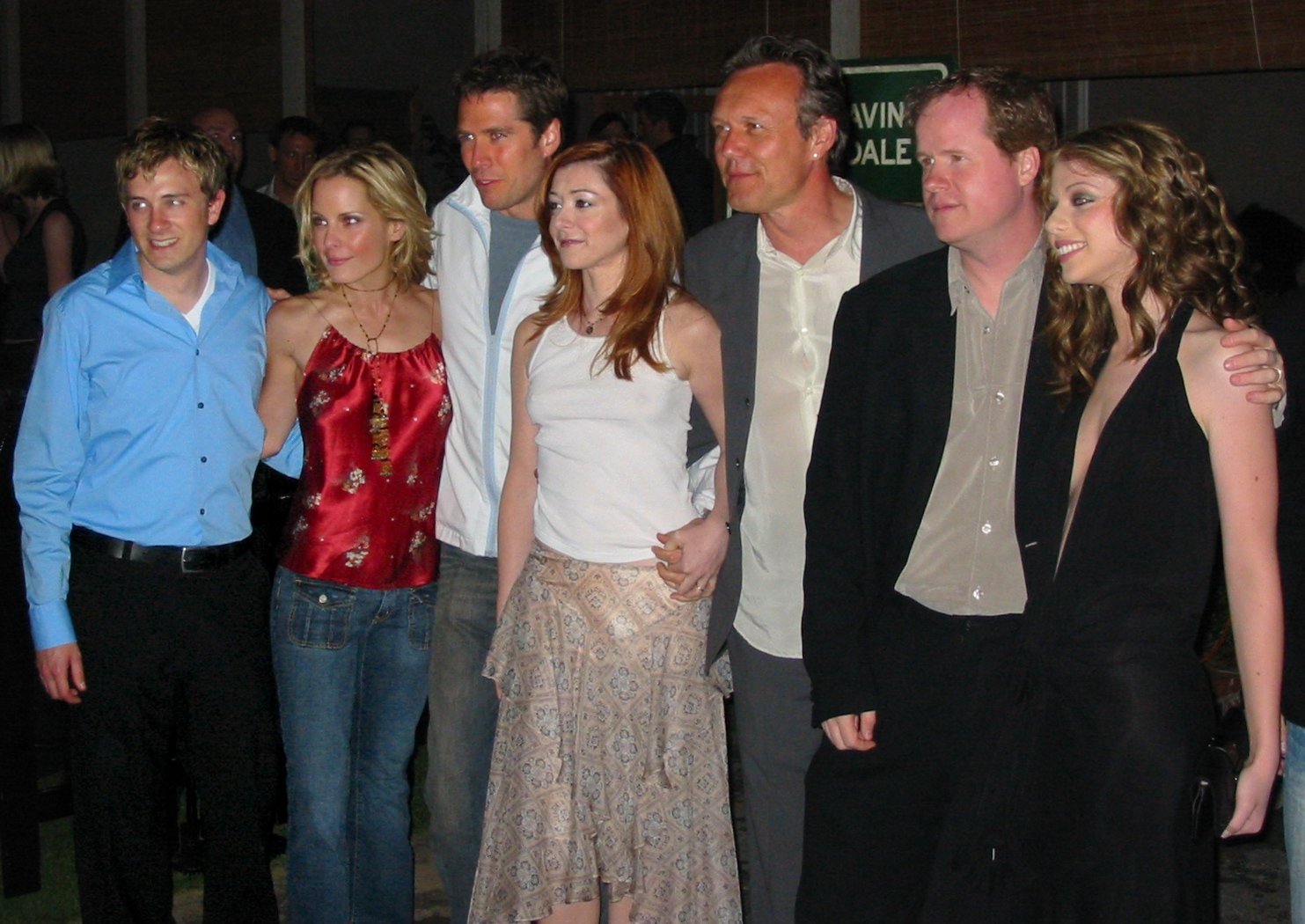 Just like James Marsters, Anthony loves music. He released a couple of albums with different partners, as well as his last solo album "Staring at the Sun".
Anthony reminds us of Giles in terms of his calm and stable character. For instance, he's been happily living with his partner Sarah Fisher for 34 years already! The couple has two daughters, Emily, born in December 1988, and Daisy, born in 1991, both of whom became actresses.
What is more to say, Anthony is happy!
Sarah Michelle Gellar as Buffy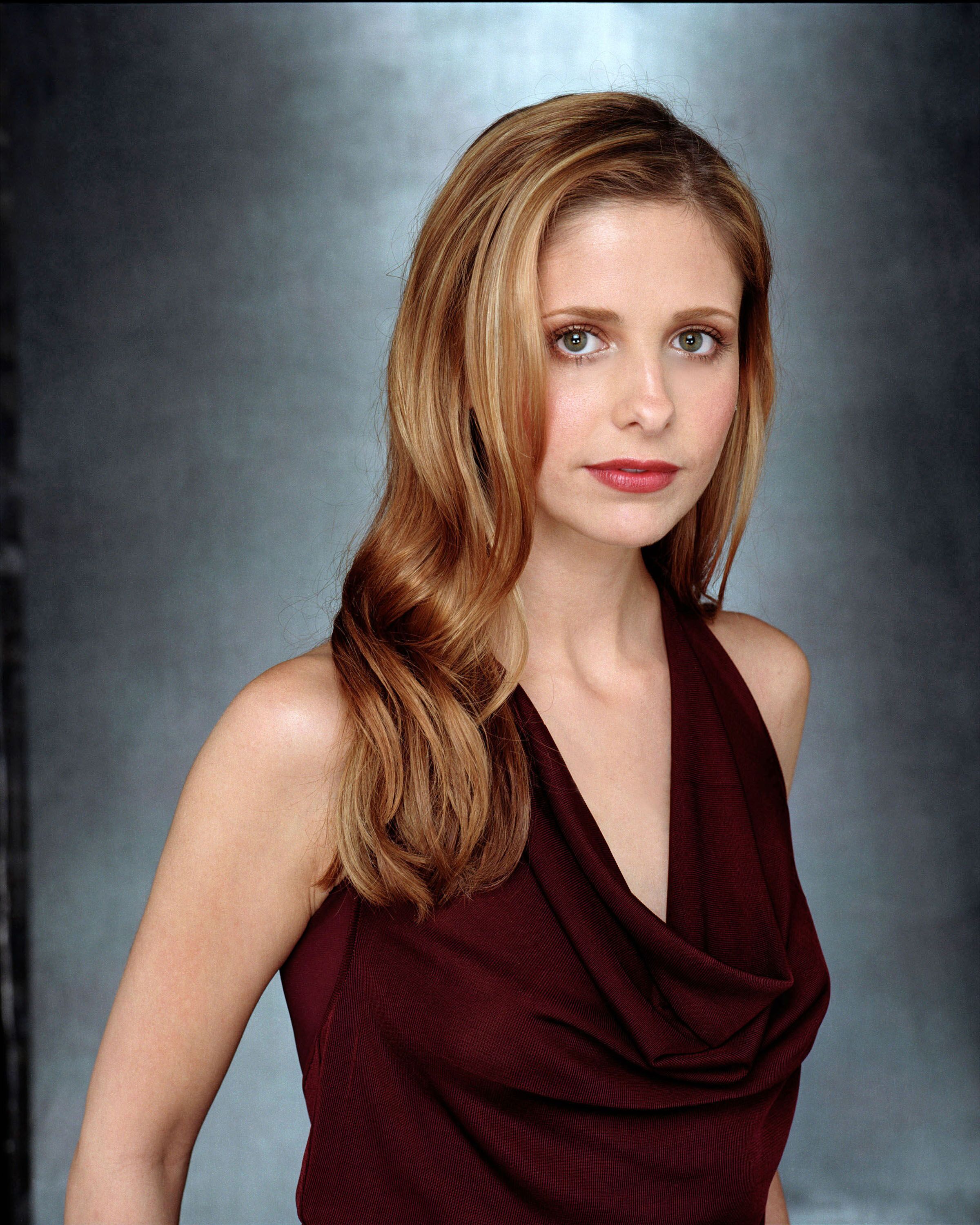 While fans grew up watching the high school superhero, Gellar grew up playing her. The actress reminisces:
"The most formidable years of my life — transition from teenager to adult — were spent filming Buffy. I learned every day from the experience and from her."
The star revealed that Buffy taught her that it wasn't about being perfect; it was about trying the hardest to be the best you that you can be.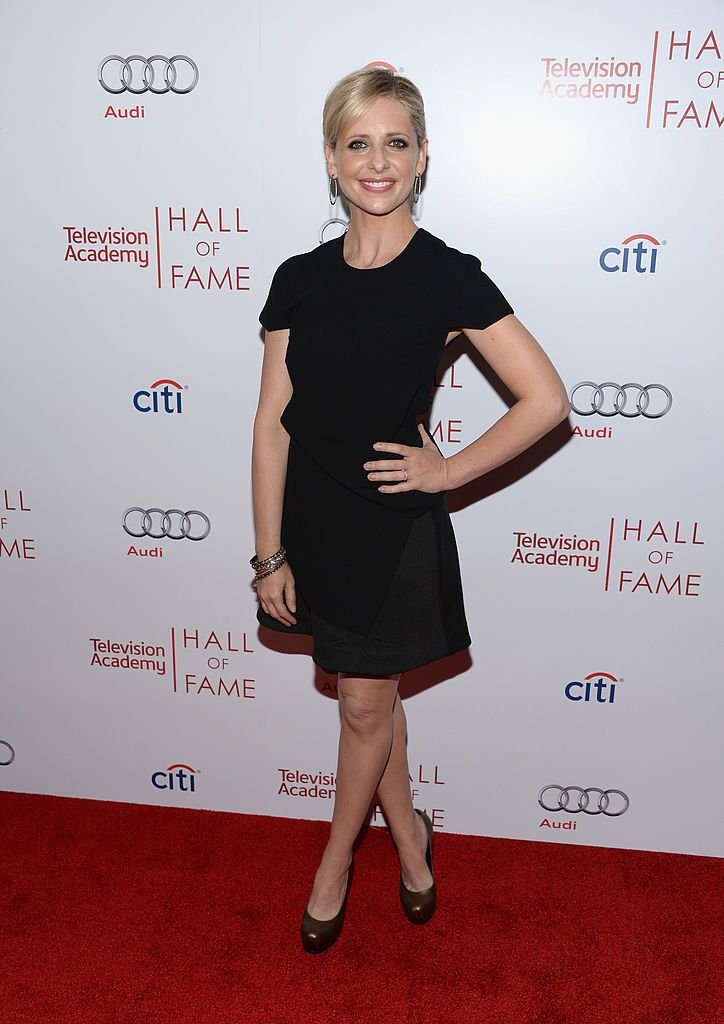 And so Gellar became the best version of herself in real life. After seven seasons of slaying, the actress managed to succeed in both career and family life! She starred on the big screen in The Grudge, Southland Tales, and the live-action Scooby-Doo movies. Later she returned to TV with the short-lived Ringer, and then again with CBS's advertising comedy The Crazy Ones. And that seemed to be all.
When her acting career started to lose traction, her personal life reached the highest peak. Gellar, after 9 years of her relationship with her husband actor Freddie Prinze Jr. finally welcomed a daughter named Charlotte and three years later, a son named Rocky. In an interview with E! News, Prinze said that their friendship is key to their relationship success.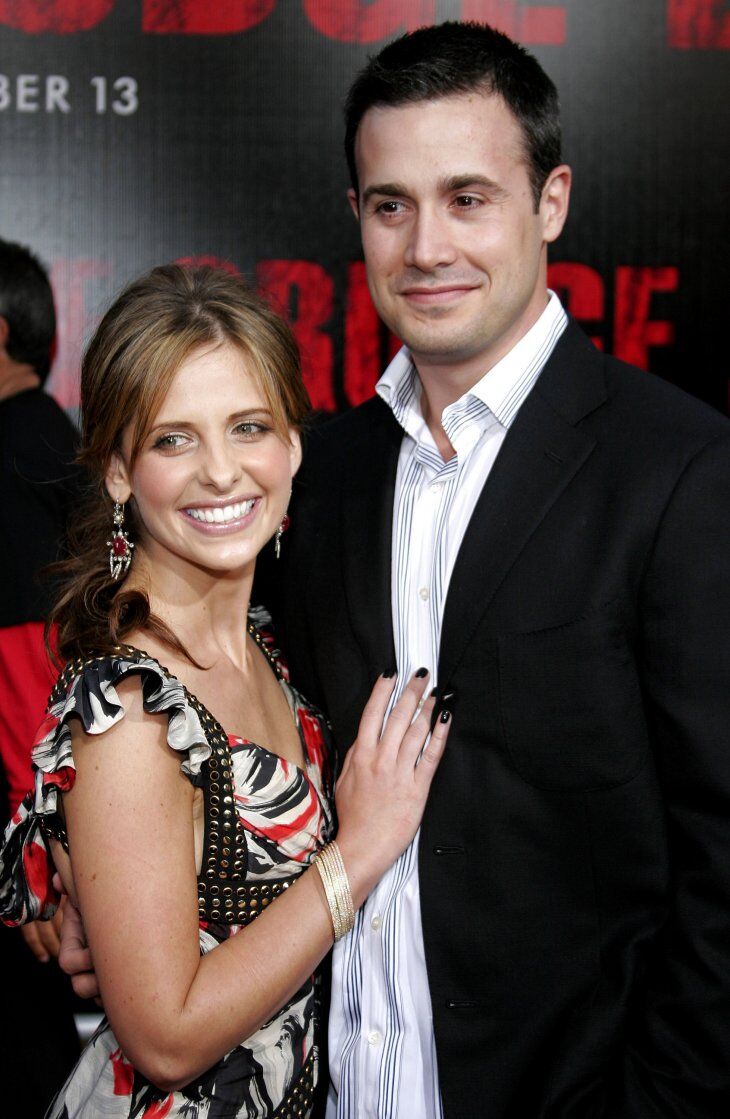 "We just became friends. That's one of the reasons I think our relationship has always been so good," he said. "We were friends for a good two years before we ever went on a date."
As a mother of two kids, Gellar definitely knows that healthy food is more than important for the family. Hence, after her main acting projects finished she developed a new passion for herself - baking!
The star co-founded Foodstirs, a company that makes kid-friendly baking kits and mixes with an eye toward sustainable and clean ingredients. Moreover, Gellar wrote a book - Stirring Up Fun with Food: Over 115 Simple, Delicious Ways to Be Creative in the Kitchen.
According to the star, she is focusing on her new hobbies and doesn`t plan to come back on screen yet (except for her cameo in the finale of The Big Bang Theory).
When she was asked about a possible Buffy reunion, Gellar sighed and commented:
"We have to remember it was about the horrors of adolescence and how those manifest into the monsters that were the actual monsters in our show, and I don't know necessarily what that translates into today."
So it is doubtful that the actress will bring the slayer back on screen.
Which is not the case with the show itself! As this summer Joss Whedon confirmed that Buffy is coming back! It's a 20-years-later sequel series with a black actress in the starring role of Buffy Summers. Gellar was happy to hear this news and shared her feelings about it:
"If a story lives on, then I think it should be told in any incarnation it can be told in."