Stranger Things Cast and Their Multifaceted Lifestyle
The Stranger Things has taken over the world. And the main reason for such a huge success - its spectacular young cast. So while we wait for the next 4th season of this show, let's find out what kind of lifestyle prefer our favorite actors.
What single dream does Finn want to achieve with the help of a time machine? Who is ready to become a real tennis legend? Who on the set doesn't eat meat? And which star is a huge fan of kickboxing? We're ready to tell you all the details!
The one who adores music and frogs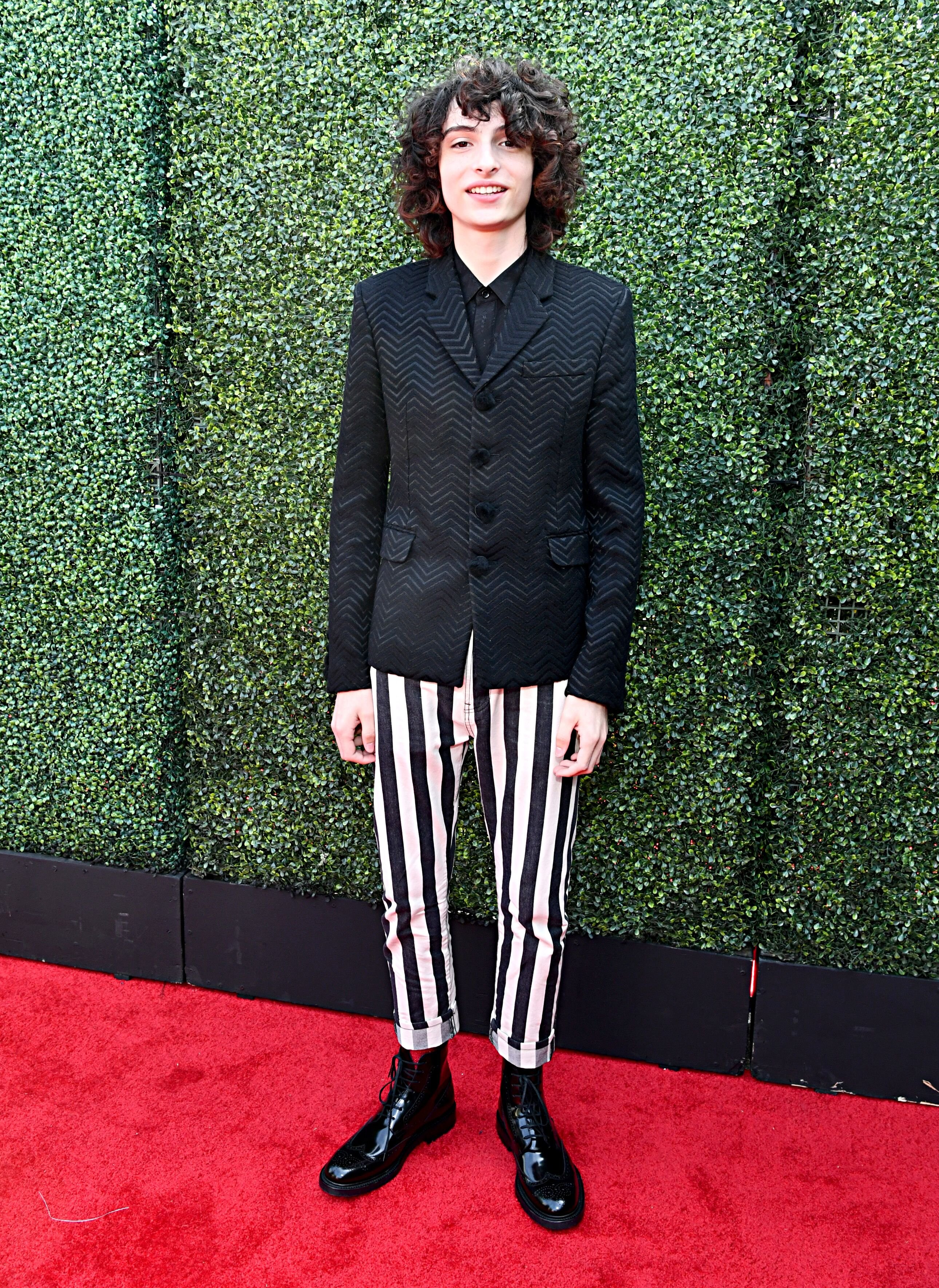 With the fluffy early Bob Dylan-like hair, Finn Wolfhard is gaining more and more international fame and you might be surprised that it is not only thanks to IT and Stranger Things. 
The 16-year-old star is now standing alongside actors Vincent Gallo and Keanu Reeves as the new face of Saint Laurent! Congrats Finn! But what does it actually mean for the star? Well, Wolfhard will embody the house's Fall/Winter 2019-2020 campaign, realized by an internationally famous photographer - David Sims and for the fans, that means: get ready for more photoshoots like this one.
In his off-time from running from monsters in the Upside Down, Wolfhard finds time for his passion in music. For a couple of years, he's been the lead vocalist, guitarist, and songwriter for his rock band Calpurnia. Unfortunately, a few weeks ago the band split. 
"It's bittersweet to share this news, but we want to let you know that our time playing together as Calpurnia has come to an end" the Instagram post stated.
But it does not seem to upset Wolfard that much, the thing he is much more concerned about is the lack of Nirvana in his life. In fact, Finn wants a time machine to be developed for his one wish, to go back and see Nirvana play live. But Finn does not just sit on his hands and let things pass by Stranger Things star has formed a new band called The Aubreys. Very little is known about them but our team did find out that The Aubreys performs in Finn`s latest ghostly film The Turning.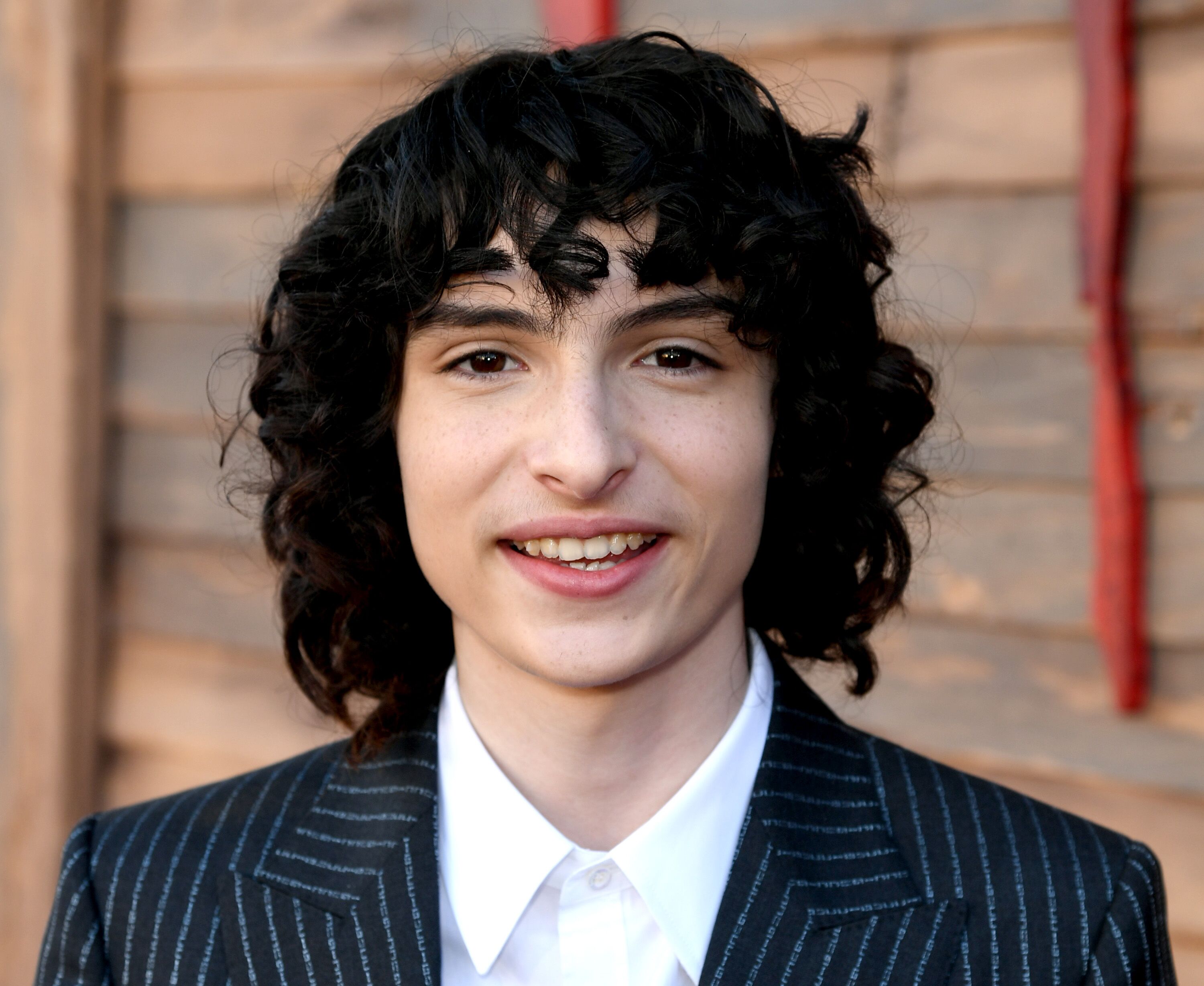 And one more thing Wolfard is really busy with offset is... frogs! You heard me correctly. Finn is a self-proclaimed "crazy frog enthusiast". Wolfhard loves frogs. He even has his own frog apparel with a company called Represent. And some earnings from this apparel goes to help flood victims in Houston. Which is a very kind gesture.
The one who keen on music and hockey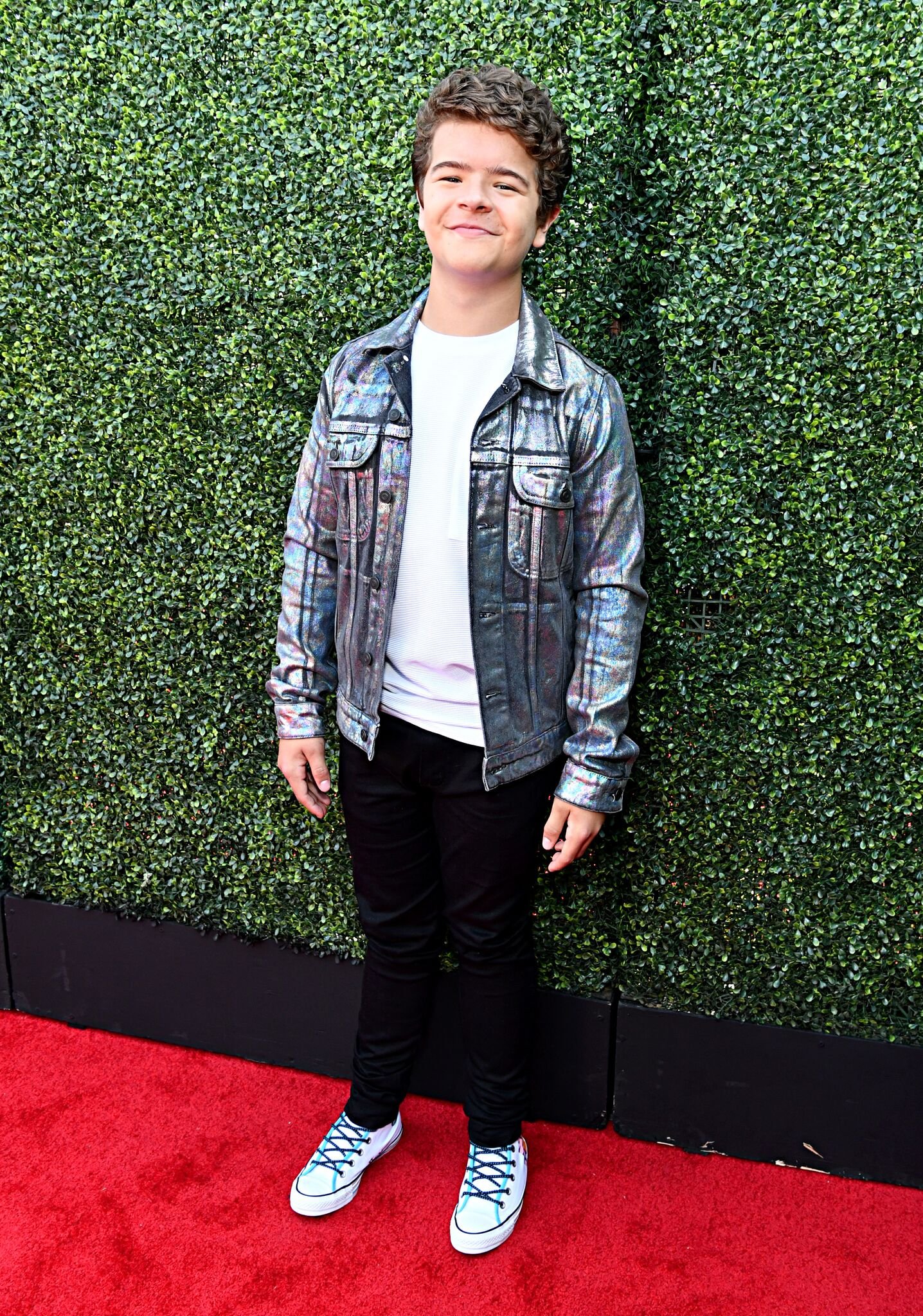 Gaten Matarazzo is also raising money for people in need. His CCD Smiles helps those who need surgeries for their conditions. It is no wonder Gaten is doing everything he can for the matter, as he knows himself how expensive it can be to deal with CCD.
Duffer Brothers decided that they would write Matarazzo's condition into Stranger Things, allowing his genetic condition to develop along with his character. And that made Dustin even more lovable for the fans.
Another thing that Gaten has in common with his fellow co-star - is his love for music. He is so passionate that Gaten organized all his siblings to form a band. Although he does admit that it all happened pretty much by accident.
"My brother was drumming for a while and wanted to play with someone, so he asked his friend Matt if they could jam." One thing led to another and now we have "Work in Progress" giving tours all over the US and releasing singles.
Besides that, you can find Gaten going wild at an ice hockey game! Yes, Gaten is an avid fan! Originally from New Jersey, he was wholeheartedly supporting the Rangers as they scooped up a 4-1 victory. 
The one who became a Youtube-blogger and met Zendaya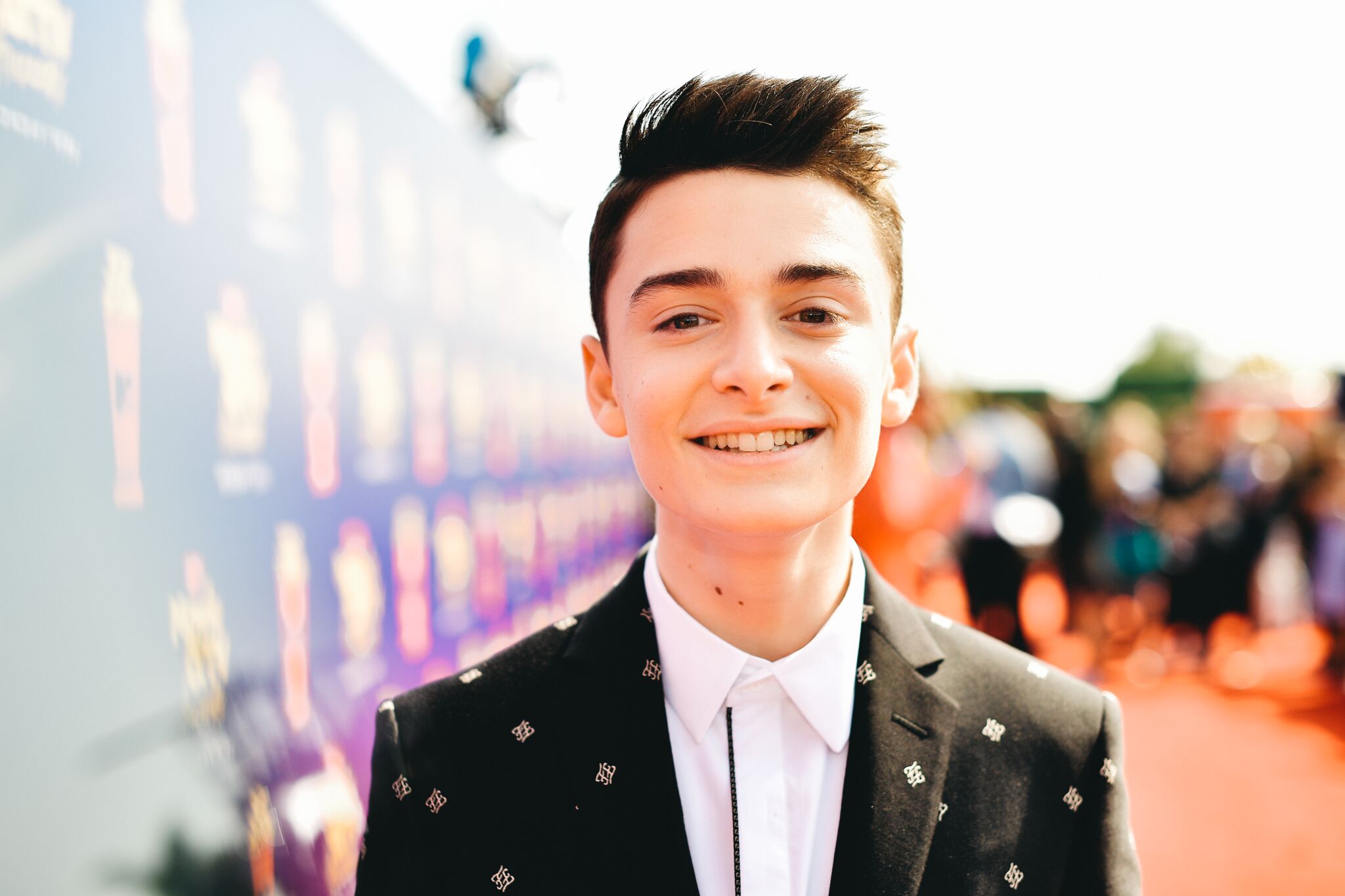 Noah Schnapp shares Gaten's love for sport but of another kind. Lately, he discovered the world of tennis! And it's not like Noah did it on his own... his teacher was a legendary tennis player - Venus Williams. And the training was everything but ordinary. The two laughed, jumped and even danced.
If you take a look at recent videos on Noah's Youtube channel, you`ll find a lot of hilarious material, including the interview with his Stranger Things costar Millie Bobby Brown. It's clear that Schnapp puts a lot of his time into the development of his channel, which is only a pleasure for his fans!
Along with that Noah tries to connect sports with art. No metaphor here. It's the precise goal of his new partnership with Lacoste, which has the tagline: when sportswear meets art. 
Other than that Noah is spending much of his spare time for looking for a moment to be with his long-lasting celebrity crush. And it looks like he finally succeeded! Noah lived his dream of meeting Zendaya at the latest People's Choice Awards. Schnapp and Zendaya seemed to spend some lovely time together, talking and laughing, and even posing for photos. Noah was over the moon, fans were delighted to see him happy - what else is there to say? It was a happy day for everyone.
The one who combines video games and education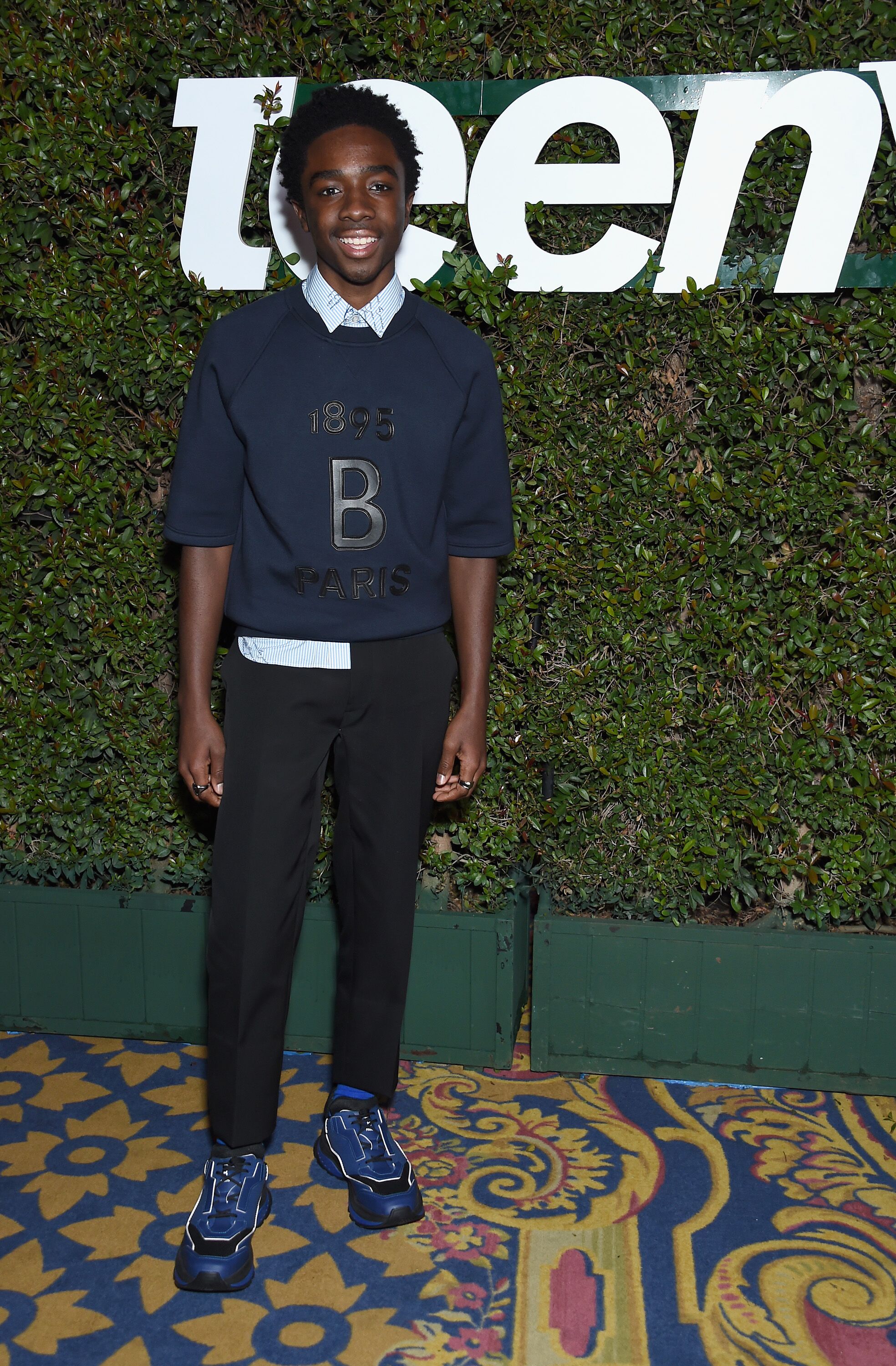 And do you know what makes Caleb McLaughlin days even better? Heh, video games! Turns out, if he had the opportunity to - Caleb would definitely takes his games on the set of Stranger Things!
"When it's a rainy day, what do you do? Do you just look at the sky? Of course, you [should] read a book, because that helps you in life. But you play your video games." -- Caleb confessed.
He also shared his top 3 games: Grand Theft Auto V, NBA 2K and Destiny. Caleb commented that he plays those, whenever he finds the opportunity to do so… but frankly speaking, who doesn't? 
But don't you dare think that he is not serious about life because he is! In fact, Caleb is seriously determined to go to college. As it turns out, McLaughlin was home-schooled before he got into Stranger Things. And so now he just finished high school and the next logical step for the start is college. It is not like he wants to give himself to science or anything... But Caleb is determined to take some online courses and try the home-schooling thing once again. "I'm pretty excited," he added. "Just stay educated, man."
The one who is in love with fashion and animals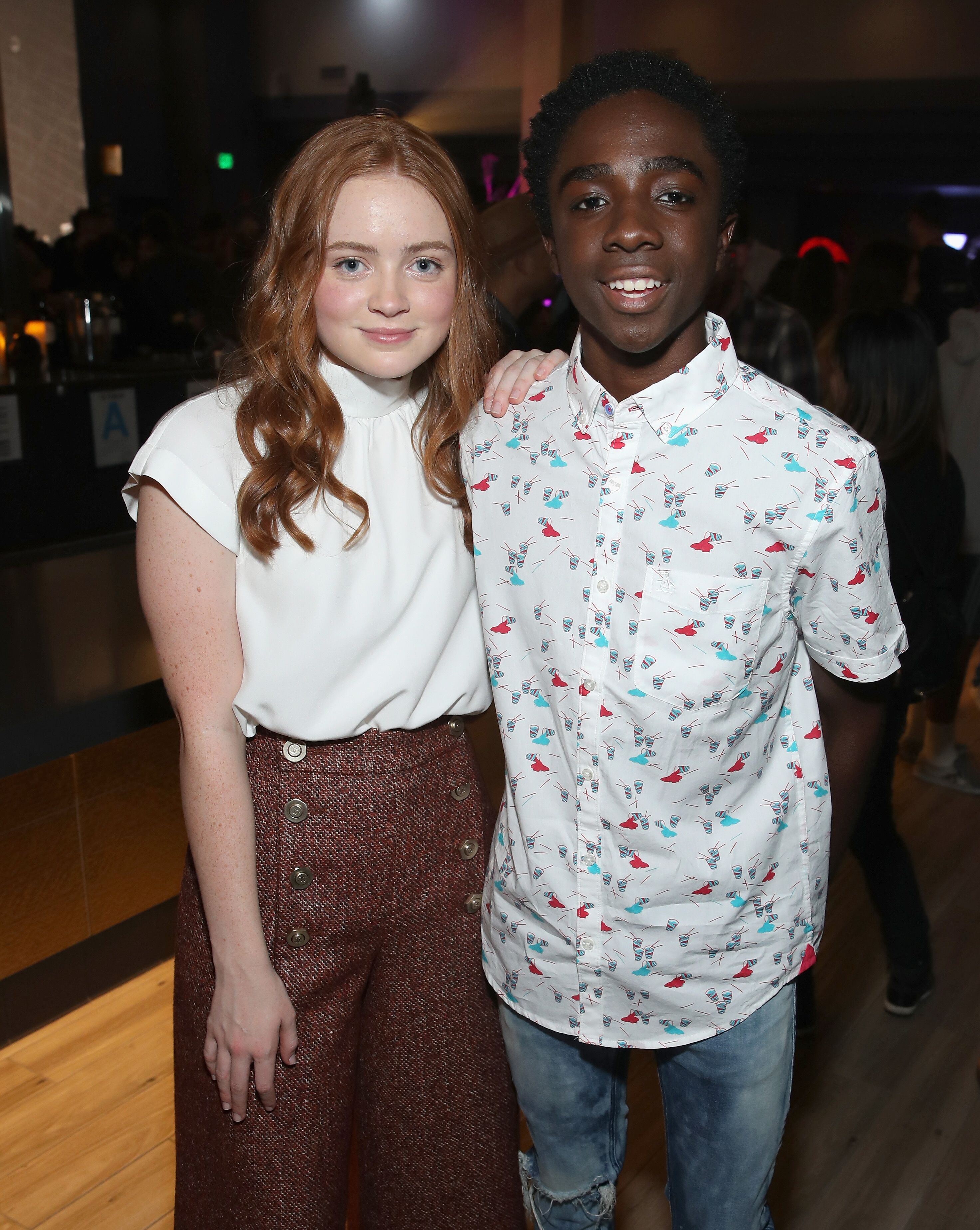 Sadie Sink although, has another point of view on the subject. As she is thinking about not going to college immediately after her graduation. The girl is so excited about the opportunities that have opened up for her with the release of Stranger Things... that college seems to fall outside of her priorities.
She's currently filming Fear Street in Atlanta and might have another season of Stranger Things ahead of her. Plus, she's excited to continue her work in fashion, and maybe eventually explore directing or other aspects of filmmaking. 
We must say, that fashion holds a major place in Sadie's current life. She's so far modeled in a couple of campaigns for Miu Miu and Kate Spade, and also walked the famous Paris Fashion Week runway for Uncover's Fall last year. Sadie loves how fashion and does not have to be defined by one particular style and adores that she can wear whatever she feels like in a particular day.
Her other passion, well actually it's more of a way of living, is staying a vegan, which she really believes in! Sadie made the switch after meeting long-time vegan Woody Harrelson on the set of the film The Glass Castle. Plus, her favorite documentary is none other than the award-winning film Blackfish. 
She's adopted the practice of being a "chill" vegan, which means that she advocates for animal rights without shaming or shouting. The biggest challenge for Sink was her love for chicken and waffles, but lately she's found a vegan alternative that fully satisfies her taste and conscience.
The one who loves music too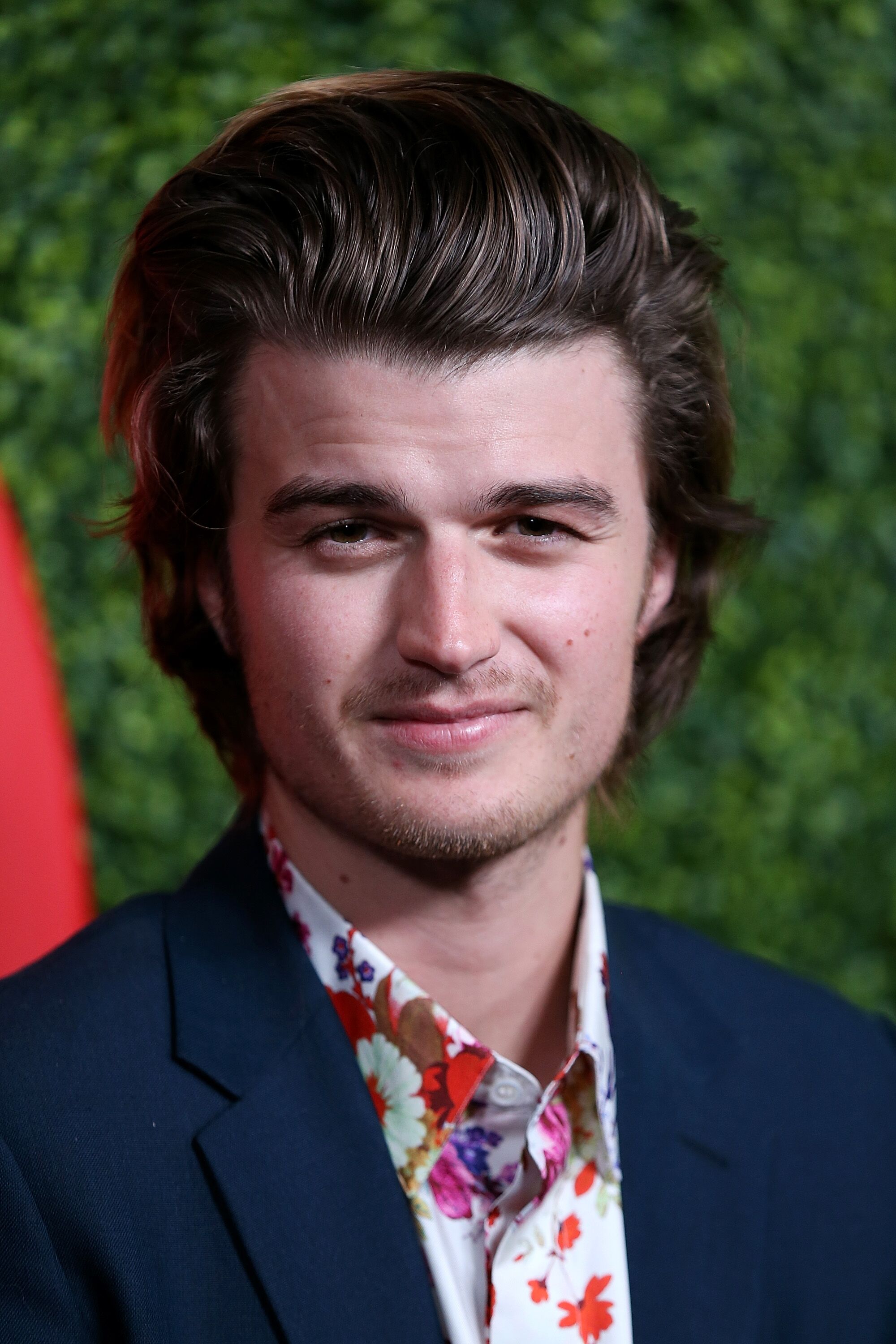 But not many from Stranger Things cast can easily say goodbye to a burger and neither can Joe Keery. He is occasionally spotted with his girlfriend Maika Monroe, eating hamburgers. And sadly for the fans, that is probably all they know about Joe's current relationship.
Even though Joe and Maika frequently walk red carpets together they are fairly private about their personal life online. Anyway, Keery's fans have another issue to be worried about. As Joe recently presented his new look and fans took it hard. Previously everyone was practically obsessed with his long, wavy hair and here is what actor wears now.
Surprised? Hell yeah, it will probably take a little time to get used to the new style, and then perhaps fans will stop writing tweets like: "In memoriam of joe Kerry's hair." 
But back to Joe Keery. The actor behind Steve Harrington is also a musician! It is kind of weird that there is still no band or at least a single created by musically talented actors of Stranger Things. We're convinced that fans would love to hear that!
Keery is the founding member of the psychedelic rock band Post Animal, where he previously was a drummer but now plays guitar. Unfortunately, because of Joe's rigorous acting schedule, he isn't a touring member of the band anymore, still there some videos on Youtube with the star, that you can definitely enjoy.
The two who seems to have been married for decades
And the last musician from the Stranger Things gang is Charlie Heaton. And though he does not really find time to play music these days, previously he played drums in a band called Comanechi, alongside his ex, Akiko Matsuura. And even though we've heard a little from his previous relationship, we know a lot about the lady Charlie is dating today.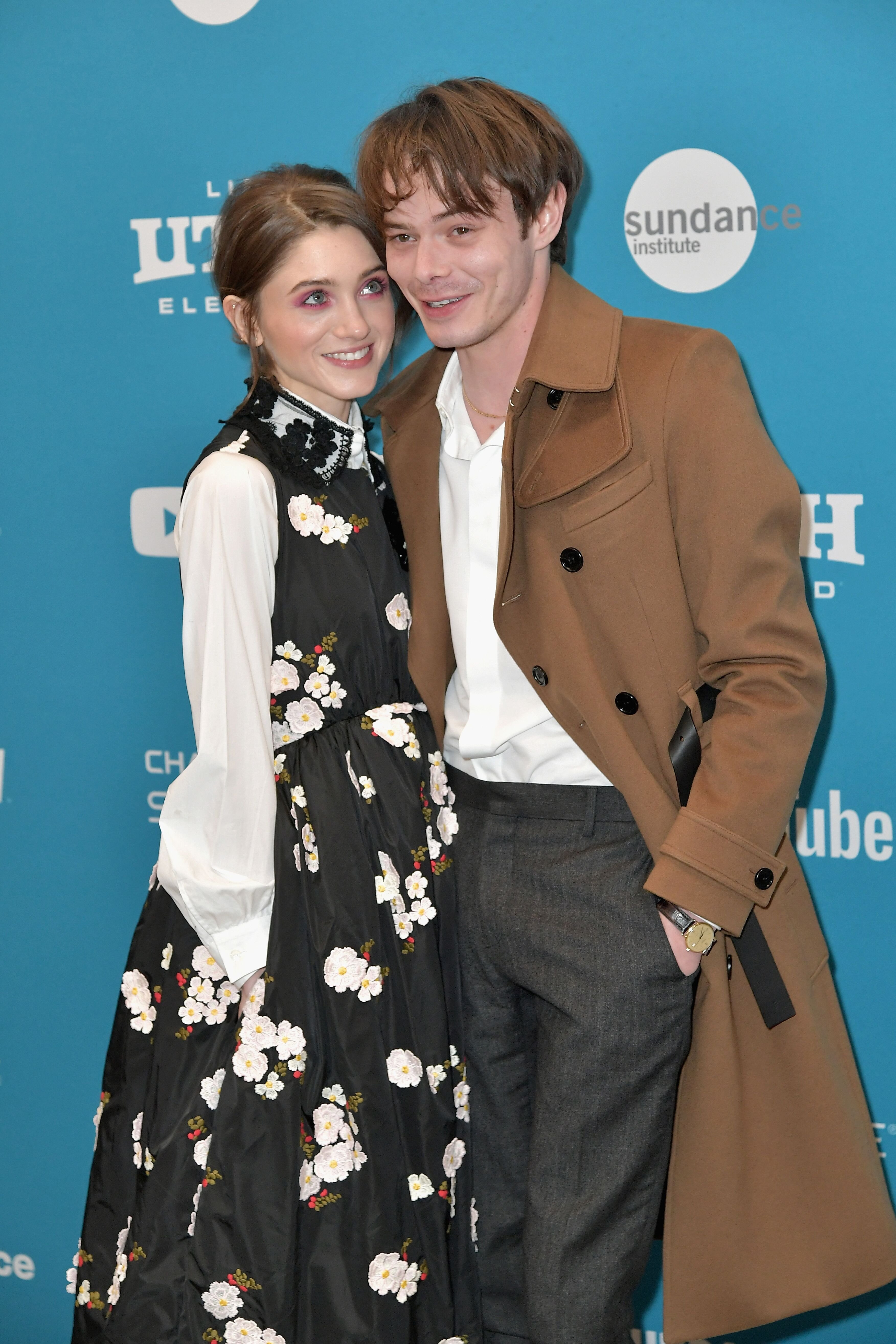 Natalia and Charlie amaze fans with their commitment and charm as a couple. Their styles complement each other perfectly, which makes fans wonder if they dress alike on purpose. But, according to Dyer herself, they do not and those similar looks come naturally. It seems that the couple does everything together, whether it is meeting fans or getting ready for Natalia's dreamy SS20 show for Dior at Paris Fashion Week.
Even if it's the Lie Detector Test from Vanity Fair or breaking the Stranger Things scene shot by shot, - the two always act like they've been married for decades, their synergy is out of this world!. And we hope that tough schedules and pressure from the press will not interfere with their magic.
The one who already owns a business and does boxing!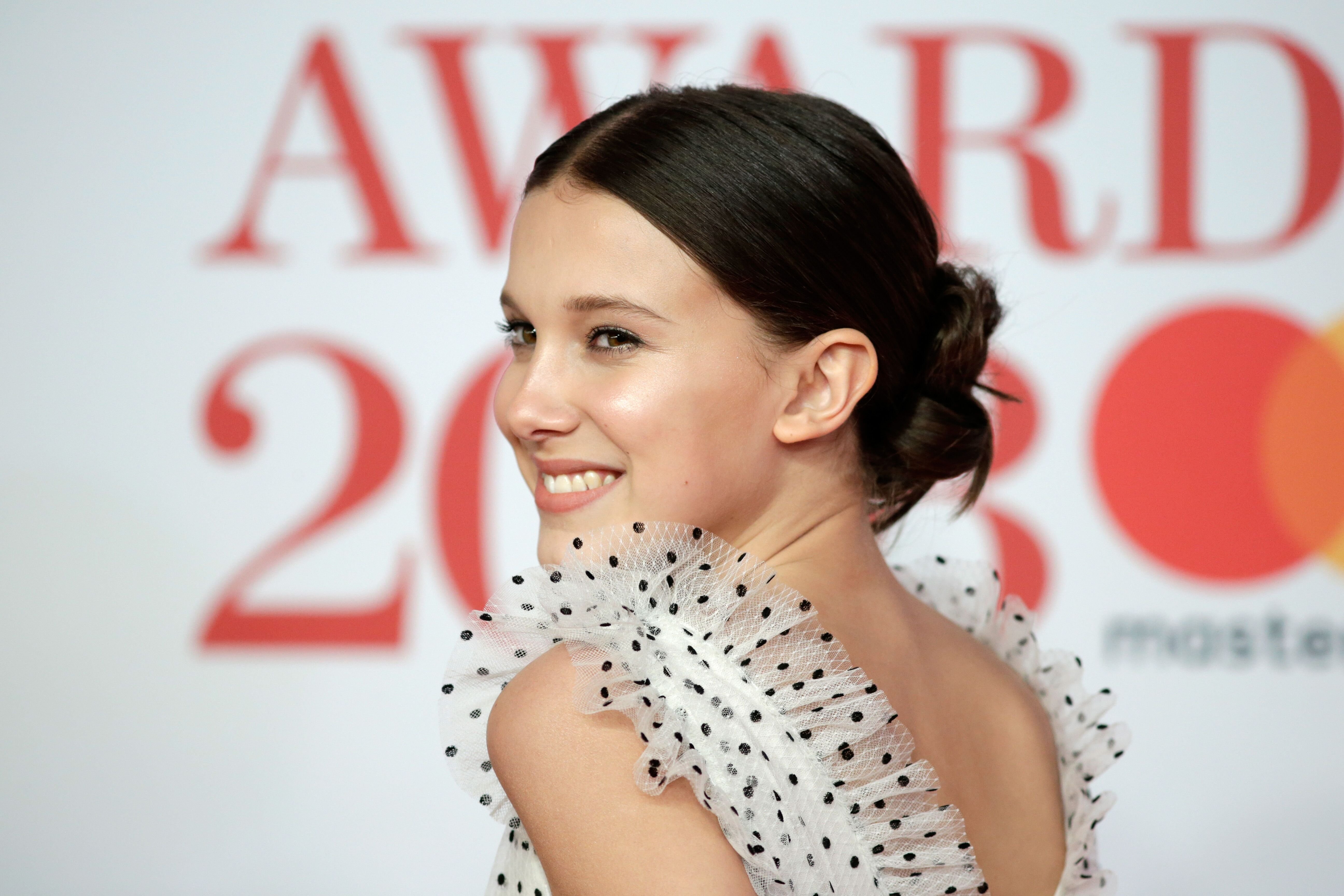 And this actress from Stranger Things knows how to give fans magic no matter what the situation. Did you know that Millie is the youngest UNICEF Goodwill Ambassador? She spoke out for the millions of children whose voices are silenced across the world, empowered them and made sure they know their rights. The Stranger Things star was overwhelmed with the event, sharing that it was her greatest dream to walk in the footsteps of her idol, Audrey Hepburn, who once did the same thing. 
Seems that not only millennials have noticed Millie's achievements. As Breaking Bad star Aaron Paul recalled how he was stunned by Brown upon meeting her, and shared that he had a feeling that he was talking to a future leader. 
"She somehow understands the human experience as if she has lived it for a thousand years." the actor said.
Well, there's no doubting that she is a young leader already, as 15-year-old Millie became the youngest person to be featured in the annual TIME 100 list of the world's most influential people. Well, that is inspiring! But you know, even with her duties, Millie knows how to have the time of her life. Like any teenager she loves to have fun and relax while doing hobbies.
One of such is modeling. Millie has signed on with IGN models and appeared in a campaign for Calvin Klein. She adores her partnership with Converse and enjoys her first step as a business lady. Yes, Millie has her own set of cosmetics called Florence by mills. Sounds like a lot for a teenager, right? 
Nevertheless, Millie still finds time to fool around with her best friends. Be it Noah Schnapp with his crazy ideas, Sadie with another proposition to perform a song or Maddie Ziegler asking her out for a walk. Yeah, Millie is a great friend of Ziegler, who you might know for her performances in Sia's music videos.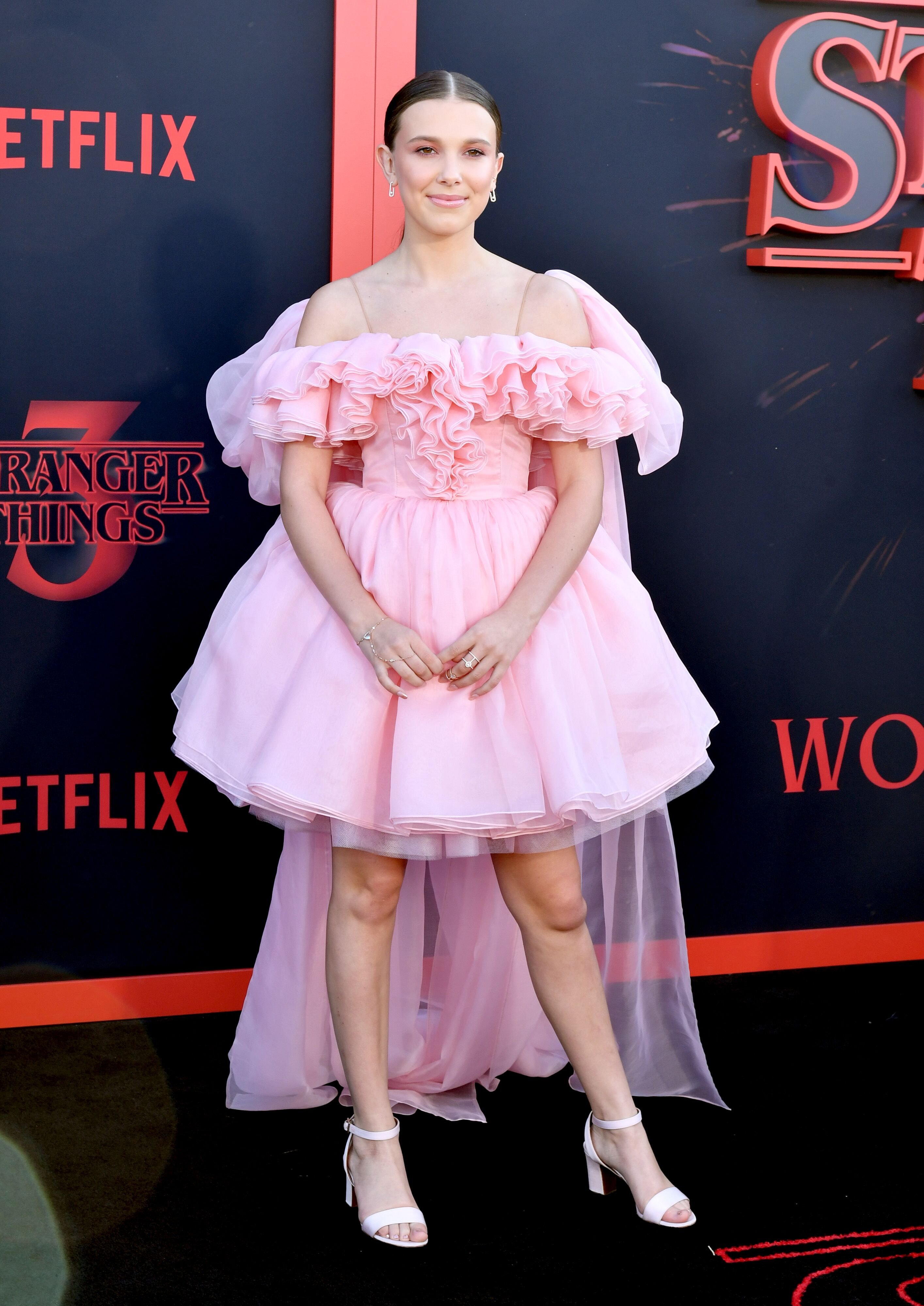 Another rather unexpected thing about Millie is that she keeps a rigorous schedule of kickboxing and exercise. Indeed! "I do Thai boxing Mondays, jujitsu Tuesdays and Thursdays, and Wednesdays I do boxing with Mark." Revealed Millie. Can you imagine?
More so, she actually has a punching bag right outside her home and she never misses a chance to use it during training! Millie is full of surprises and hey, isn't that why fans adore her so much?