Gilmore Girls Cast: Life after the Show and Real-Life Partners
It's hard to believe that the first episode of "Gilmore Girls" aired almost two decades ago! So what happened to our favorite Stars Hollow characters after the show? Spoiler: get ready to meet an owner of a coffee brand, a bestselling author and a fashion designer! 
Lauren Graham (Lorelei Gilmore)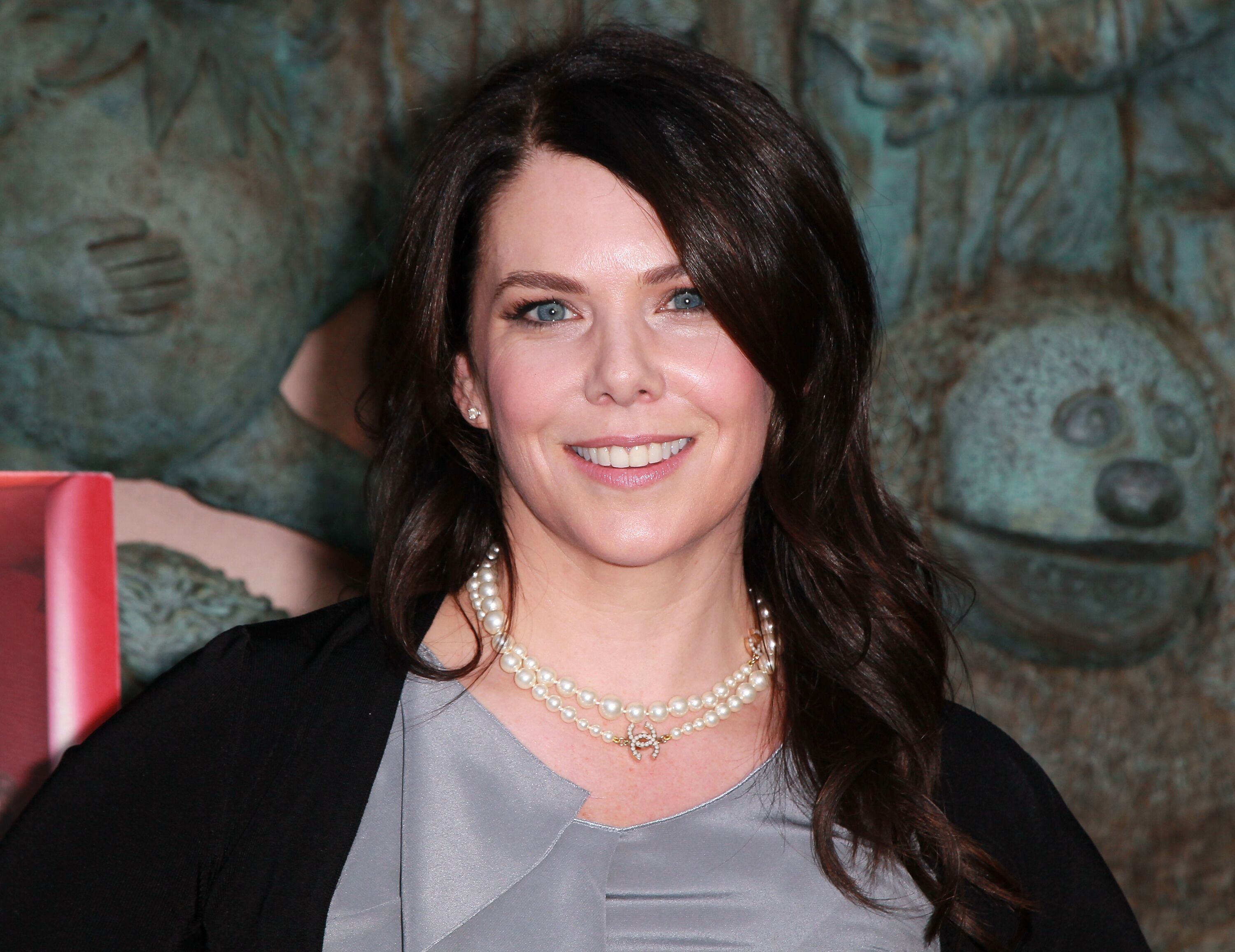 After her role as TV's coolest, and the most coffee-obsessed mom ever, Lauren Graham went on to play yet another one of TV's best moms on NBC's "Parenthood". Although, the actress admits she's actually more like Lorelai Gilmore than Sarah Braverman. Nevertheless, Sarah Braverman was also the queen of her own world and had a great single mom thing going for her. This role also meant a lot for Graham as it led her to fall in love with her co-star Peter Krause. The couple has been happily in love for almost ten years.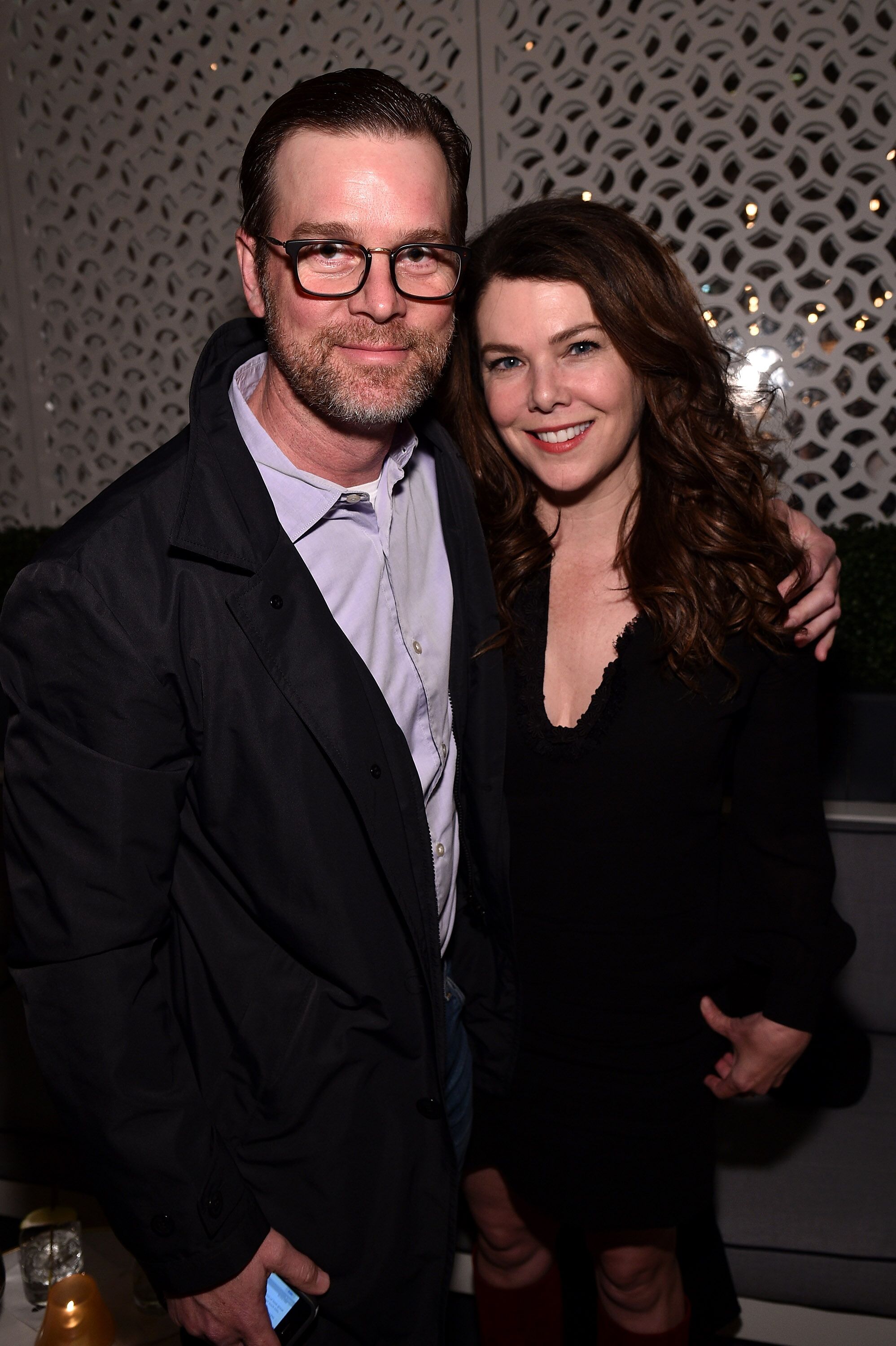 Graham also appeared in numerous films but mostly returned to her guest-starring roots when she portrayed roles on two episodes of NBC's "Studio 60 on the Sunset Strip" and participated in the second season of Bravo's "Celebrity Poker Showdown."
Along with that Lauren has developed her writing skills and as fans can remember in 2013 she released her debut novel, "Someday, Someday, Maybe". It was a comedic fiction novel about Lauren trying to become an actress in 1990s New York. The book entered the New York Times best seller list and Graham even wrote the screenplay for a pilot episode but unfortunately it was not picked up for filming.
Graham published two more New York Times best sellers: a collection of personal essays titled "Talking as Fast as I Can: from Gilmore Girls to Gilmore Girls (and Everything in Between)" (2016) and a motivational book on personal growth "In Conclusion, Don't Worry About It" (2018).
Whatever, guys, just have a few books to sign. #TAFAIC@penguinrandom pic.twitter.com/sSf7rY7FSM

— Lauren Graham (@thelaurengraham) November 29, 2016
While the army of fans wondered whether there would be more "Gilmore Girls" on screens, Lauren confirmed that the show is now over. We had a chance to enjoy Gilmore Girls comeback in the four-episode Netflix sequel "A year in the life", which summed up the story.
"I feel very satisfied. This always felt like a special, a limited series. I do think that's where it ends."
Still, she admitted that getting the chance to return to Stars Hollow was "probably the best feeling I'll ever have as an actor".
Alexis Bledel (Rory Gilmore)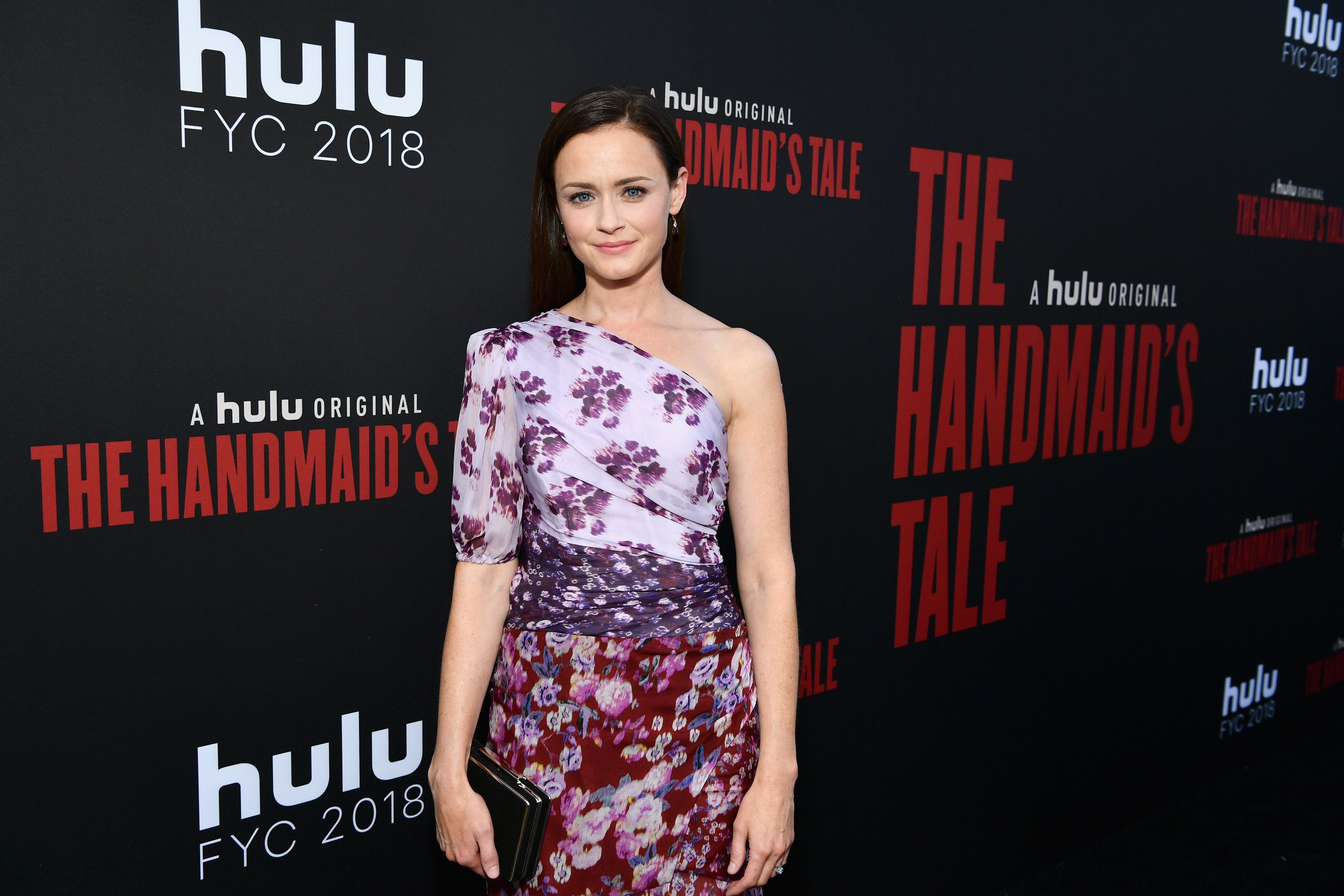 After "Gilmore Girls" was over, Alexis Bledel decided to try herself on the big screen, playing some big roles in movies such as "Sin City", "The Sisterhood of the Traveling Pants", and "The Good Guy".
A lot has changed for the actress, since the days of Star Hollow. She had a few failed romances with her co-stars. She secretly dated Jared Padalecki, who played Rory's first boyfriend Dean on "Gilmore Girls". And then there was a more serious four-year relationship Milo Ventimiglia, which did not go further than talks about marriage. In addition to Ventimiglia and Padalecki, Bledel dated a young New York actor named Chris Heiusler, who played a guest role. The casting director Mara Casey once shared that they made a joke on Alexis' real boyfriends, who were all her co-stars.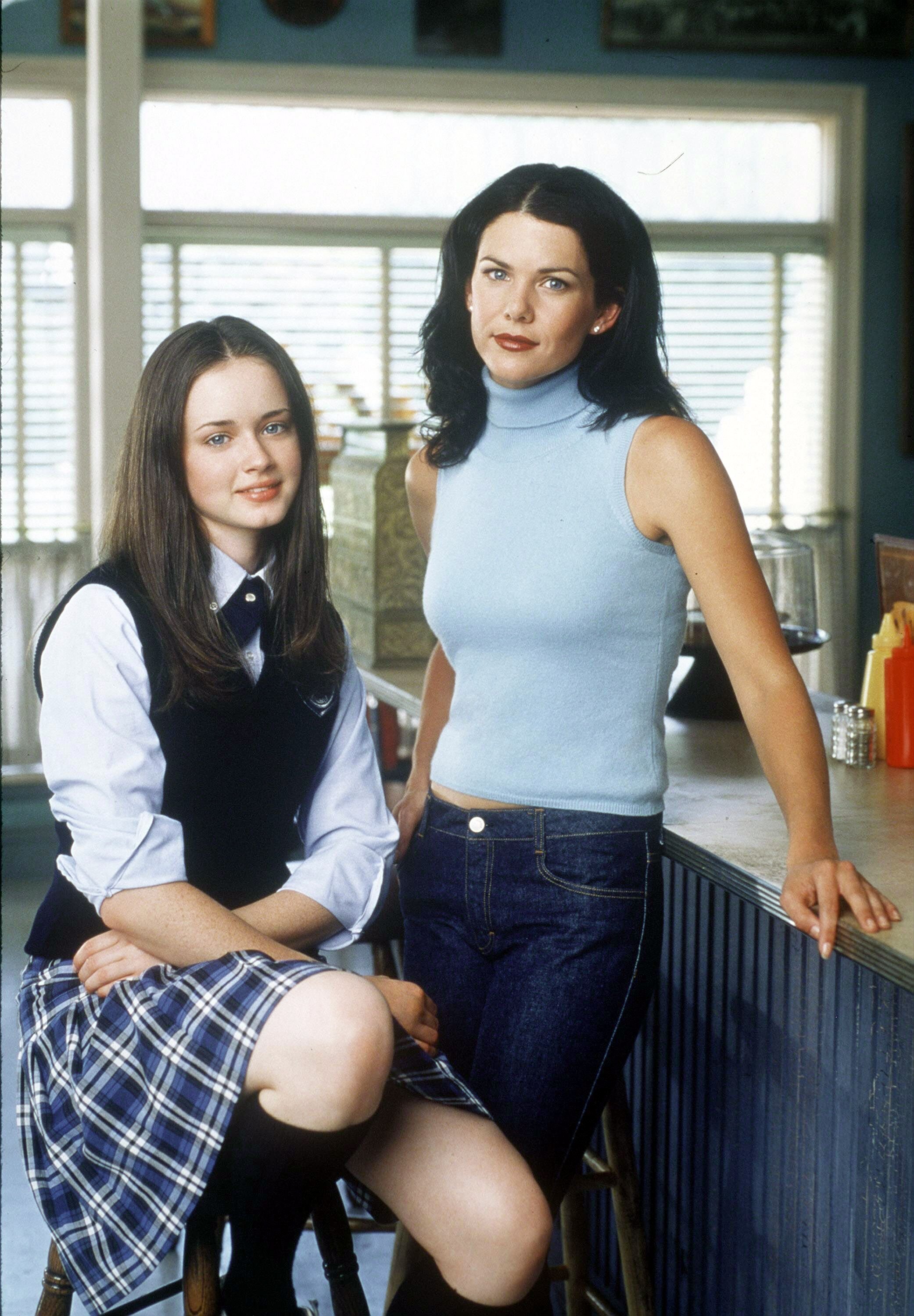 We could hardly recognize shy and sweet Rory Gilmore, in her role as Beth, the bored housewife who becomes Pete's mistress, on "Mad Men". The actress continued her tradition of dating co-stars and hence, she plunged into relationship with her on-screen love interest, Vincent Kartheiser. The pair married two years later in 2014, and welcomed their first baby in a year. It's funny how her Gilmore Girls co-star Scott Patterson accidentally revealed the news… Scott inadvertently dropped the baby bombshell in an interview. 
"She's really blossomed as a woman and now she's a proud new mother and married and happy."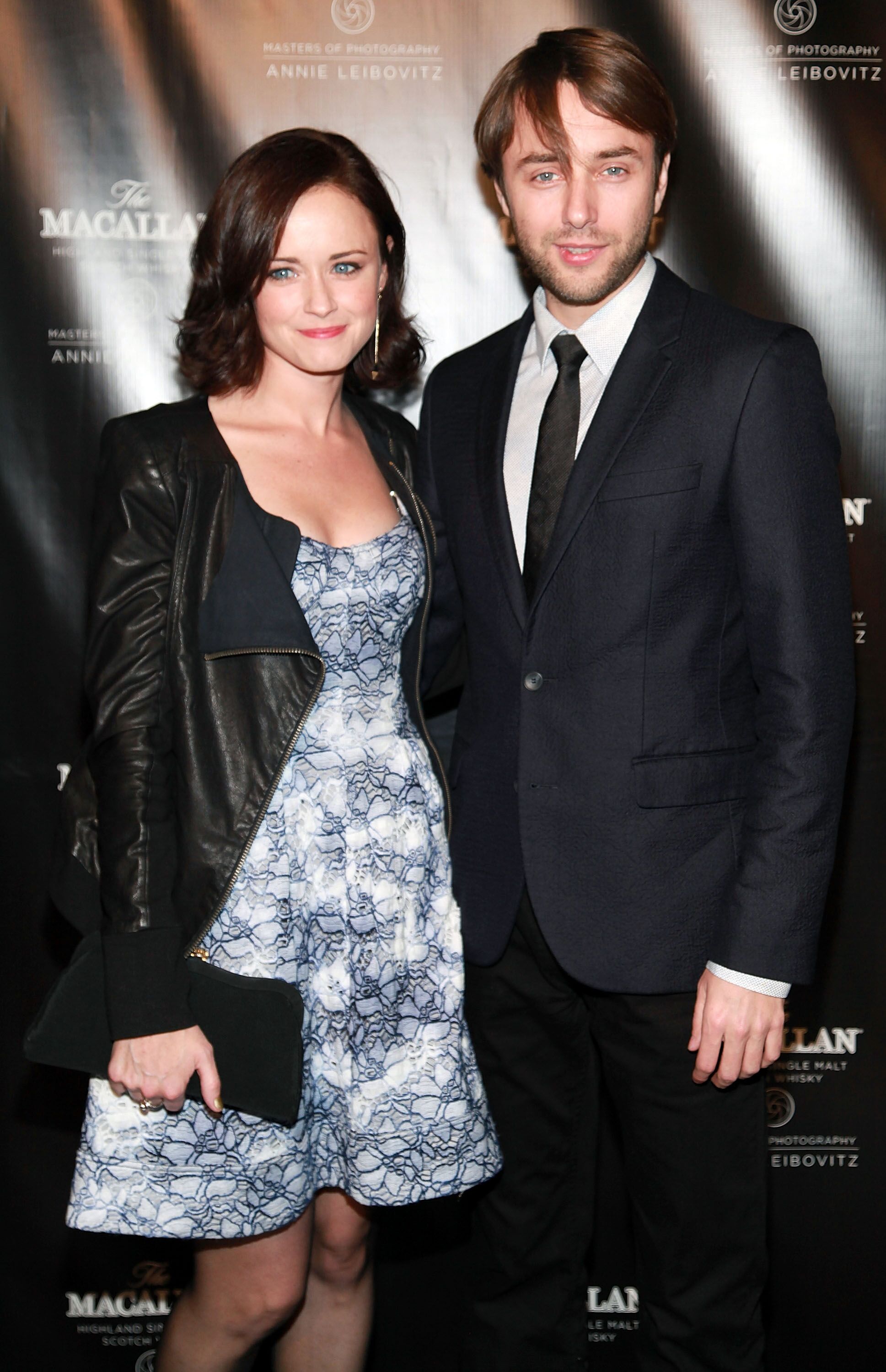 It's hard to believe that cute Rory is now 38 and has her own child! The couple is trying hard to keep their privacy and thoroughly protect their 4-year-old son from journalists. So thorough that you can't find a single picture of him on the Internet or even find out his name. Now that she's a mom, Alexis Bledel is a lot pickier when it comes to the roles she chooses. 
"More than anything, I just think about what roles I take on, and make sure that it's really something that I feel passionate about if I'm going to leave home and go work. I just want to love what I'm doing."
The actress is currently portraying Ofglen on "The Handmaid's Tale", and says that it's wonderful to play a "layered" character so different from the independent Rory Gilmore on "Gilmore Girls". And in case you haven't seen "A year in life", skip the next paragraph to avoid spoilers.
Alexis Bledel had a hard time accepting that her character Rory ended things on a very pregnant note. "After all her hard work, I wanted to see her succeed and be thriving. So it was a hard thing for me to digest." It was even harder for the fans! Who was not in shock after that last line? Anyways, at least we can be happy the life of the actress who played Rory.
Scott Patterson (Luke Danes)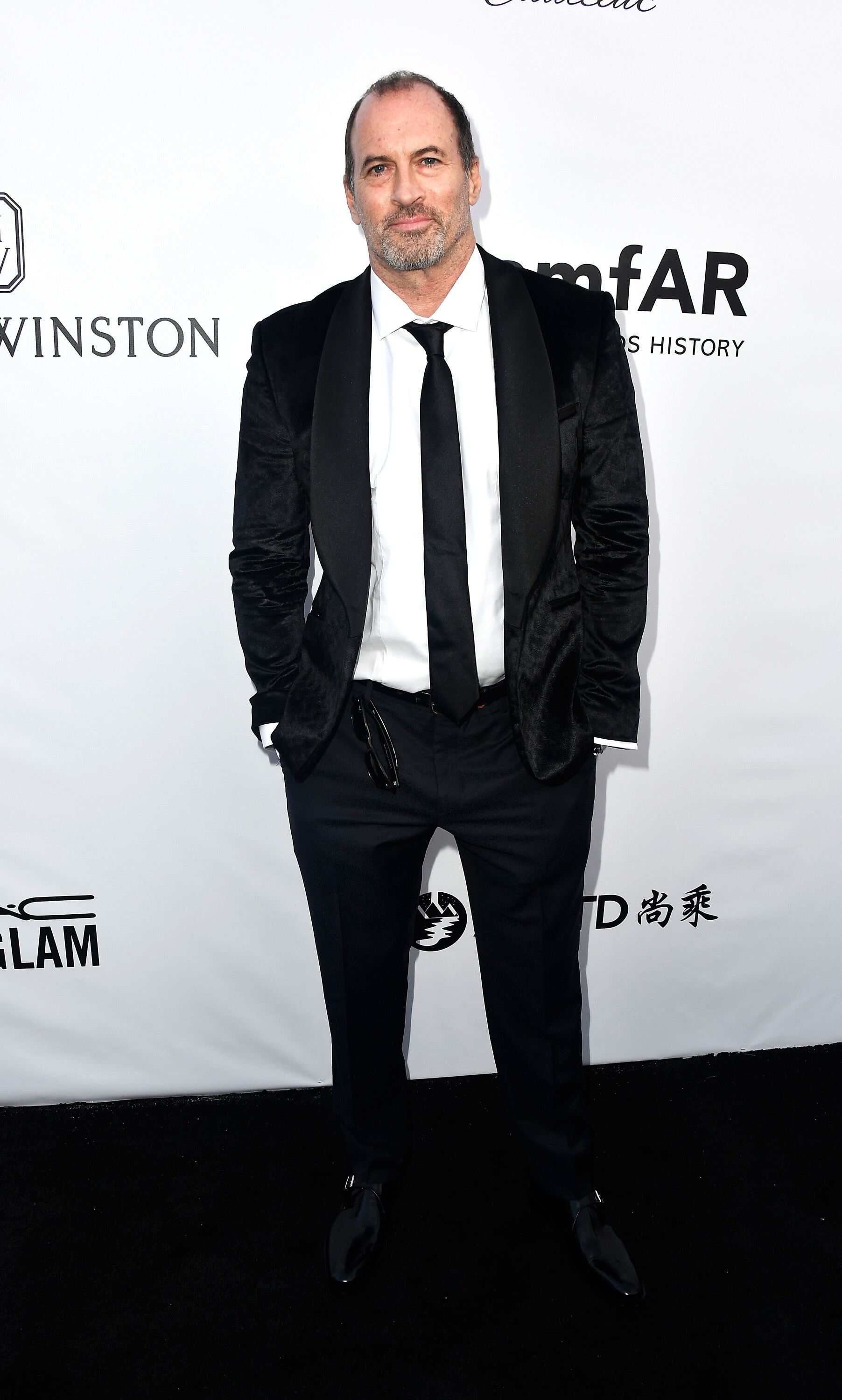 Luke Danes was TV's most lovable grump ever. Since shutting down Luke's Diner, Patterson has gone on to enjoy roles in some smaller films and starred in 2008's "Aliens in America" and NBC's short-lived series "The Event" in 2011. Many fans have longed to have a lovestruck Luke Danes make them their coffee every morning, and now that reality is closer than ever! The "Gilmore Girls" actor now has his own brand of coffee called "Scotty P's Big Mug Coffee". The actor shared his story of how he came up with this idea. 
"I have been planning a coffee business for a long time. When I was growing up, my mother and I sat and drank cup after cup and talked about life. These are very warm memories...When my mom passed in 2008 I started thinking seriously about starting a coffee business."
As fans may already know, Patterson is also a musician and in 2017, Scott he went on an acoustic coffee house tour, spanning from California to NYC and stopping in between. In addition to music, Patterson paints and collects art, artifacts and rare writings.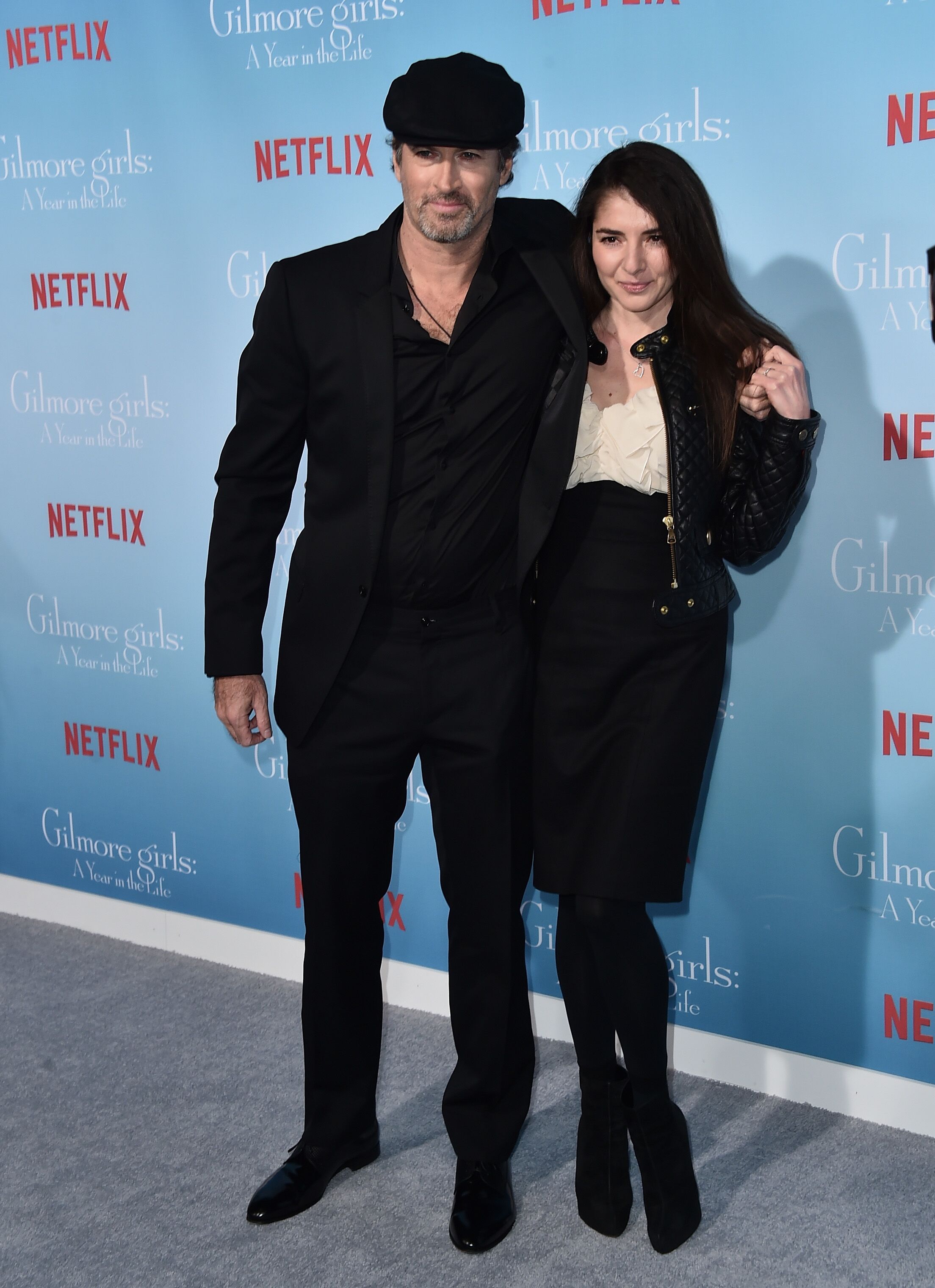 "Gilmore Girls" brought the actor not only incredible fame, but they also love. He met his second wife, Kristine Saryan, on the set of the show. The actress had an episodic role, but that was enough for the chemistry to start going. At the time, Scott was 43 and his love interest was only 19, basically the same age as Rory Gilmore. But as we see, the age difference is not so important when it comes to real feelings. The couple have been together for almost 18 years, and in 2014 they became the parents of a baby boy named Nicholus Petterson.
Melissa McCarthy (Sookie St. James)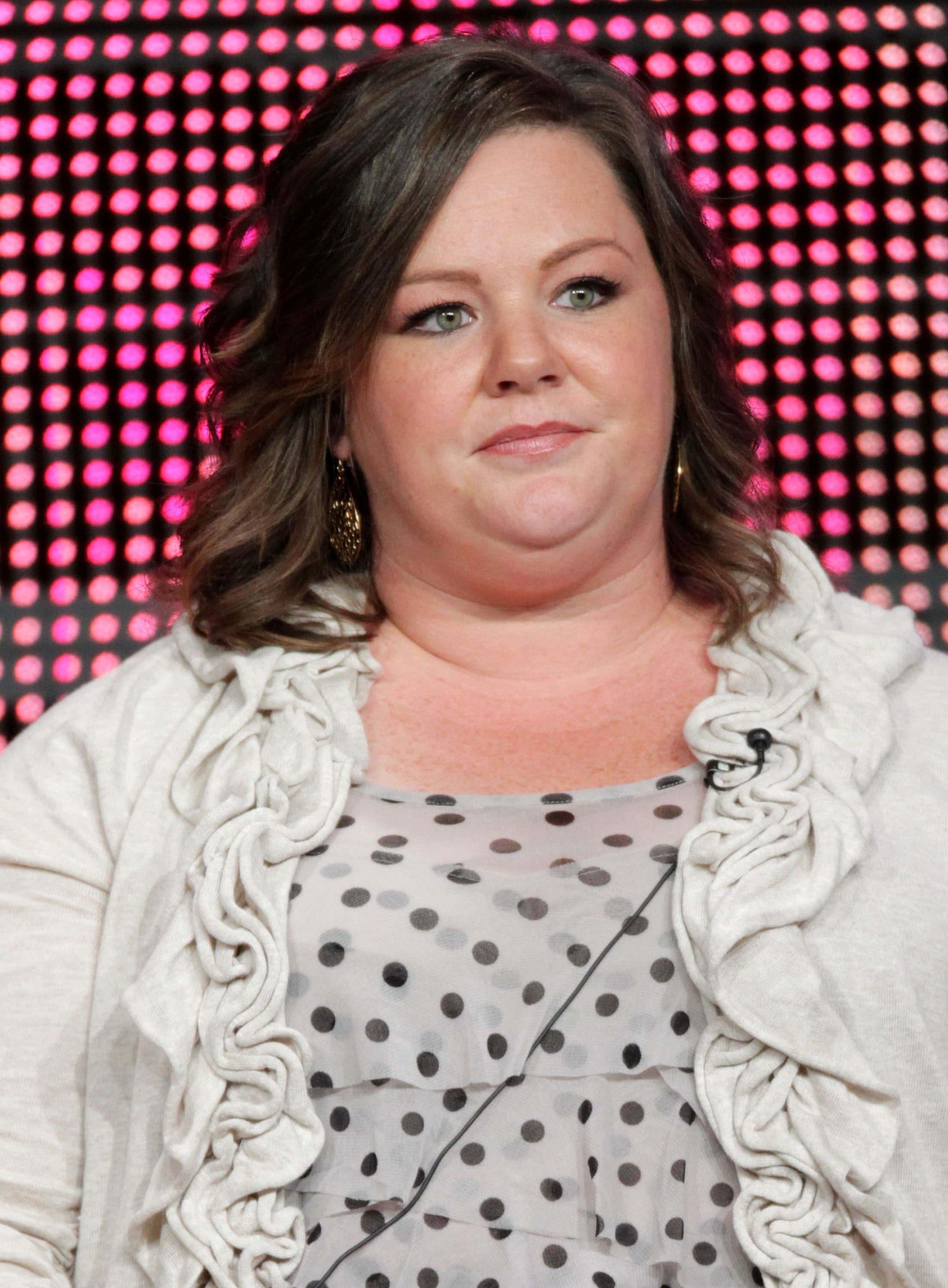 McCarthy won our hearts as Lorelai's lovable chef and best friend – Sookie. But Melissa did not break out as a film star until 2011, when she stole the show as the oddball future in-law in "Bridesmaids". Within just five years she was the third-highest-paid woman in Hollywood, according to Forbes.
"I've gotten lucky, and I've worked hard."
McCarthy went on to be nominated for a Golden Globe for her star-making role in "Bridesmaids", and is now a bonafide movie star, thanks to hits like "Can You Ever Forgive Me?", "Spy", and "The Boss". At 49, McCarthy is happy that her success came at a conscious age.
"I think I would have been probably cuckoo [if I'd been successful] at 18. I think the best thing I could have done was struggle until I was 30."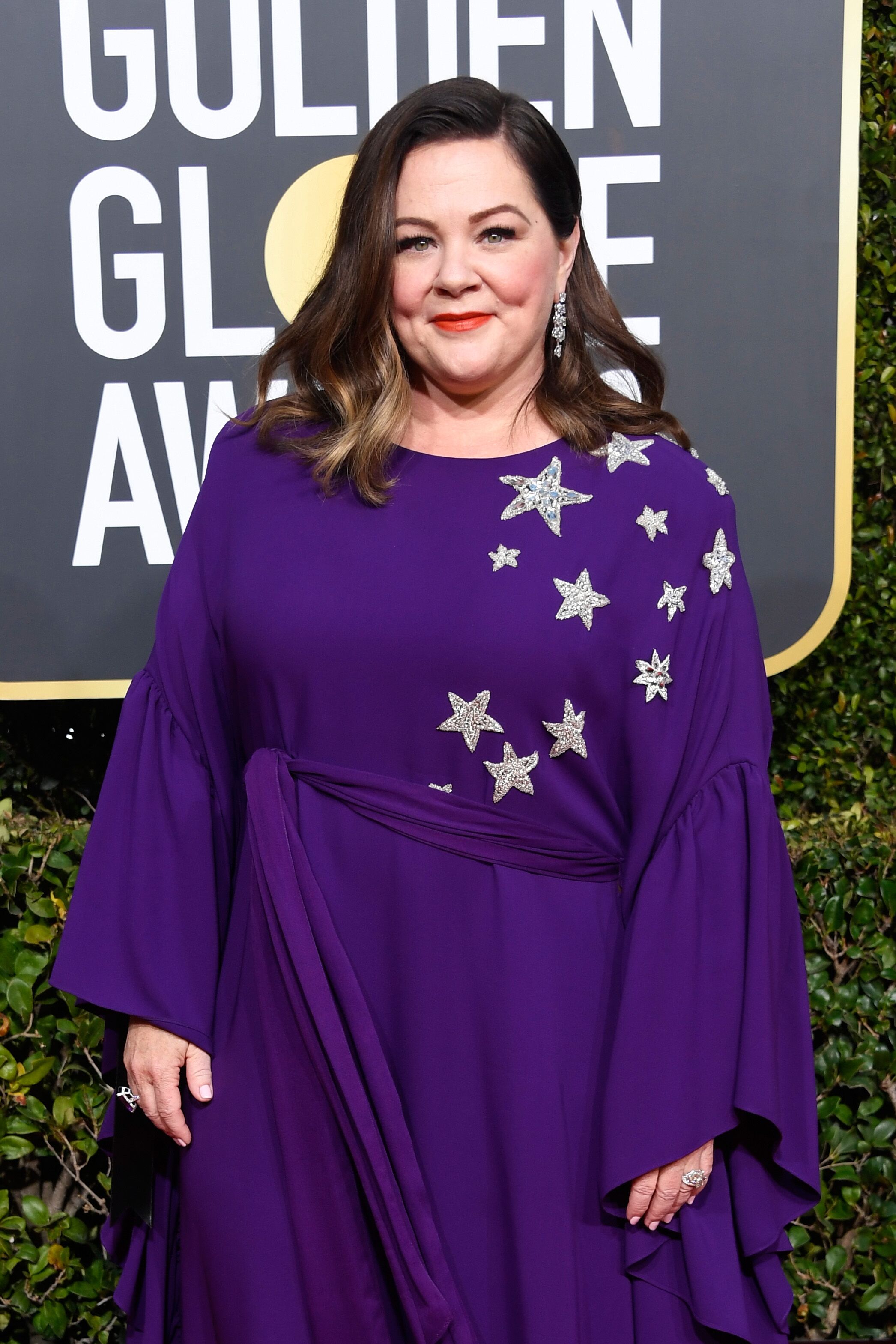 Before charming Sookie won our hearts in Gilmore Girls, she captured another heart, the heart of a famous comedian Ben Falcone, in 1998. The two humor-addicted actors met in a comedy writing class at the Groundlings comedy school in LA.
"I immediately was like, 'Oh, he's strange. I like him,' And we were friends from, like, day one."
According to Ben, they were on the same page since the first time they met and they managed to keep that feeling for over 20 years.
"We love each other, respect each other and try not to sweat the small stuff. And we really make each other laugh."
By the way, Ben Falcone also appeared in one episode of "Gilmore Girls', season 3, when he and Melissa shared a scene. 7 years into their relationship, the couple got married, and in 2007 Melissa gave birth to their first child Vivian Falcone. The actress's pregnancy was written into the plot of Gilmore Girls. 
3 years after, there was another addition to their family, a second daughter, Georgette Falcone. During her second pregnancy, Melissa was already approved for the role in the sitcom "Mike & Molly" and in order not to mess up the timeframes, she started working on the show only 4 months after giving birth to the baby!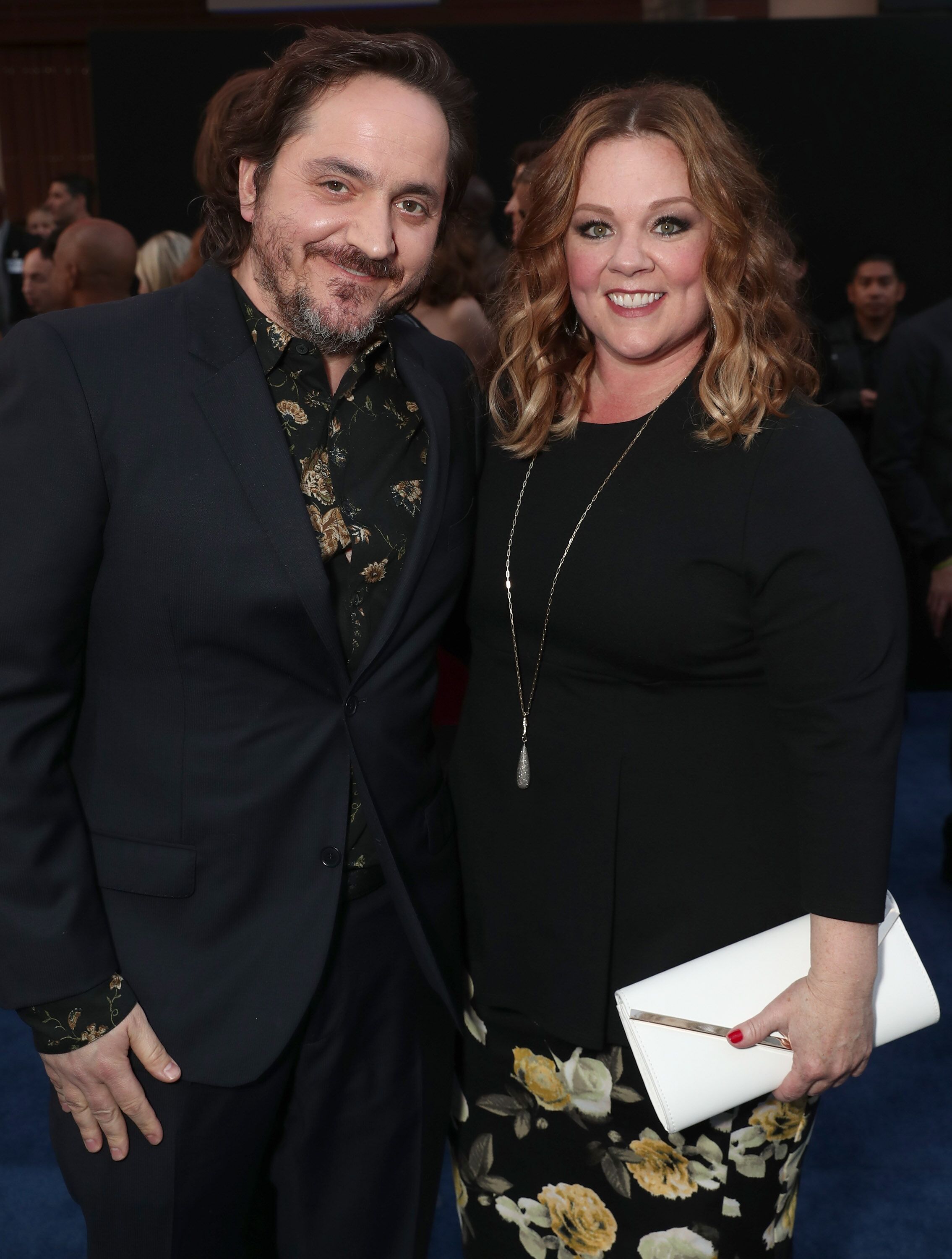 Unlike many couples who try to separate their private life from work, Melissa and Ben have often starred together. Do you recall the amazing scene on the plane in "Bridesmaids", or Ben's cameo in "Identity Thief", the script of which they created together? Then their mutual work on "The Boss" and "Life of the Party" followed.
Now McCarthy and Falcone are owners of their own production company, which allows them to make the movies they're most passionate about. McCarthy is also a designer: her "Melissa McCarthy Seven7" line  for plus-sized women was born from frustration with not being able to find clothes she liked that fit her body. 
Sean Gunn (Kirk Gleason)
After stealing a scene or two in every episode as Kirk, thanks to his eccentricities and ever-changing careers, Gunn stole a few scenes in Marvel's "Guardians of the Galaxy" and "Guardians of the Galaxy Vol.2". He also made the motion-capture work for Rocket (voiced by Bradley Cooper) in "Guardians of the Galaxy", "Avengers: Infinity War" and "Avengers: Endgame"
Sean Gunn's resume also includes roles on TV shows like "Bones", "Glee", "Angel", and "3d Rock from the Sun"; as well as movies like "Super" and "Pearl Harbor". But his most iconic role till now, still remains the one he played on "Gilmore Girls". 
"Well, I essentially created the role myself. When I was cast on the show originally, it was just for a one-day costar role as the "DSL Installer".  
Amy Sherman Palladino liked what he did enough and kept asking him back and eventually it turned into a regular job. The actor does not think that Kirk and himself are terribly similar, even though the character does come out of his psyche somehow.
Sean is a huge fan of Comic Con and he has done over 20 comic conventions. "I've now done over 20 Comic Cons, and it is always a joyful experience for me to meet fans."
Gunn married an American actress and director Natasha Halevi in June 2019.
Liza Weil (Paris Geller)
When we first met Paris, it was hard to believe that we would all eventually love her. Unbeknownst to Weil, she would go on to portray even more intense characters throughout her career. A few years after "Gilmore Girls" came to an end, Weil randomly got a call from Shonda Rhimes. The two of them had a casual meeting, time passed, and eventually she was invited to audition for a guest spot on "Grey's Anatomy". The following year, Weil landed a spot on "Private Practice", her first job since she had her daughter. 
From there, Weil got called in for "Scandal" and sealed the deal for the role of Amanda Tanner. When the script for "How to Get Away with Murder" came her way, Weil was confident that she was ready for the part.
Liza married a co-star from "Private Practice", Paul Adelstein, in 2006, and four years later the couple welcomed a daughter. Their split came at a time when the actors were experiencing huge success in their professional lives. Liza requested for custody of their daughter and is trying to be a part of her daily life as much as she can, though working makes it difficult.
On the set of "How to Get Away with Murder" Liza Weil met actor Charlie Weber who plays Frank Delfino. At the time they both were going through difficult divorces and this relationship has become a sip of fresh air for both of them. However, last winter it was rumored that the couple had broken up, and that was confirmed by Charlie himself.
"Liza and I share an amazing relationship rooted in love and respect. That relationship has found its way back to the great friendship we've always had."
The couple stayed great friends and at this point Liza Weil is single.
When Weil takes a minute to reflect on her 20-something-year-long career, she remembers how much she looked up to Lauren Graham at the beginning. She had a deep appreciation for the comfort and confidence that Graham emitted on "Gilmore Girls", a point that Weil never thought that she would ever reach herself. Weil points to Rhimes and the Palladinos for contributing to her transformation into a "better, fully formed person."
As you can see, most of "Gilmore Girls" cast were or still are in a relationship with their co-stars. Here are some
other couples who brought their on-screen romance into real life
.