Real Life Stories of People Who Quit Their Jobs Because It Was Too Much To Bear
There are some people who enjoy their jobs, but this is not the case for everyone. Sometimes your workplace can be downright horrible, especially when you have to deal with irritating colleagues or a demanding boss. Navigating the job market can be a minefield. But to make ends meet we must put on a brave face and struggle through to get our paychecks. There are of course a few stories of employees who quit their jobs because it was too much to bear.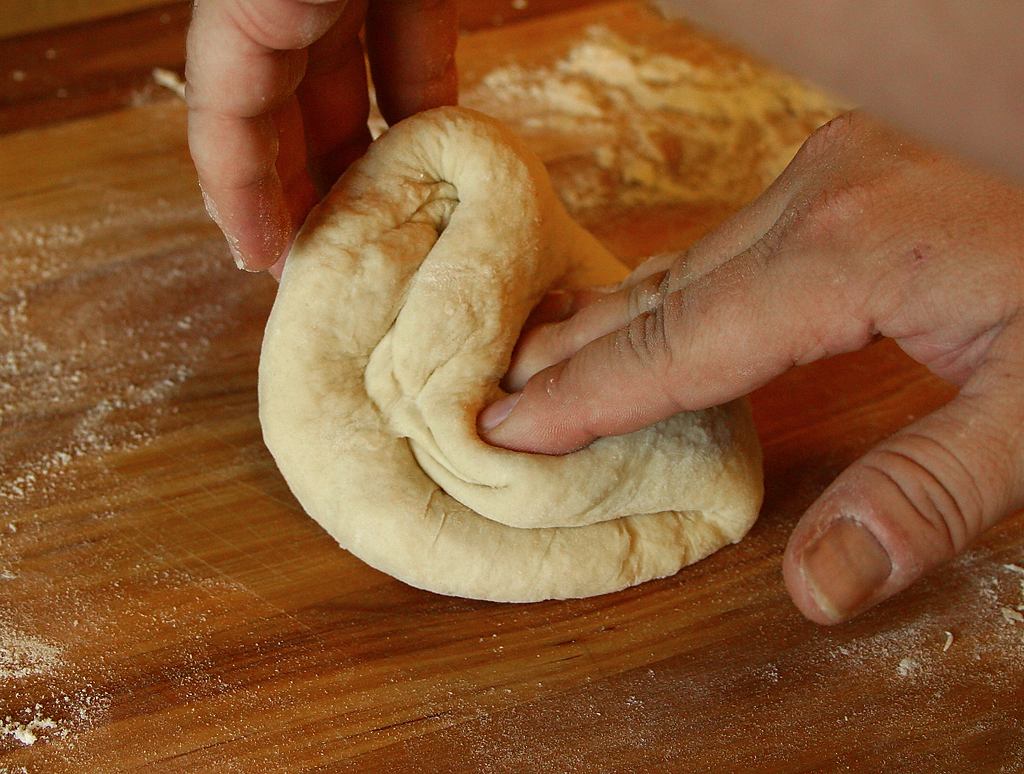 ---
DIRTY PIZZA BUSINESS
This employee's starting day working at a pizzeria was already appalling. Firstly, hygiene was of no value and none of the employees washed or cleaned their hands. This was enough to make his skin crawl just thinking of all the germs, but it gets worse. In the back of the restaurant, there were two heaps of dough, a good heap, and a dirty heap.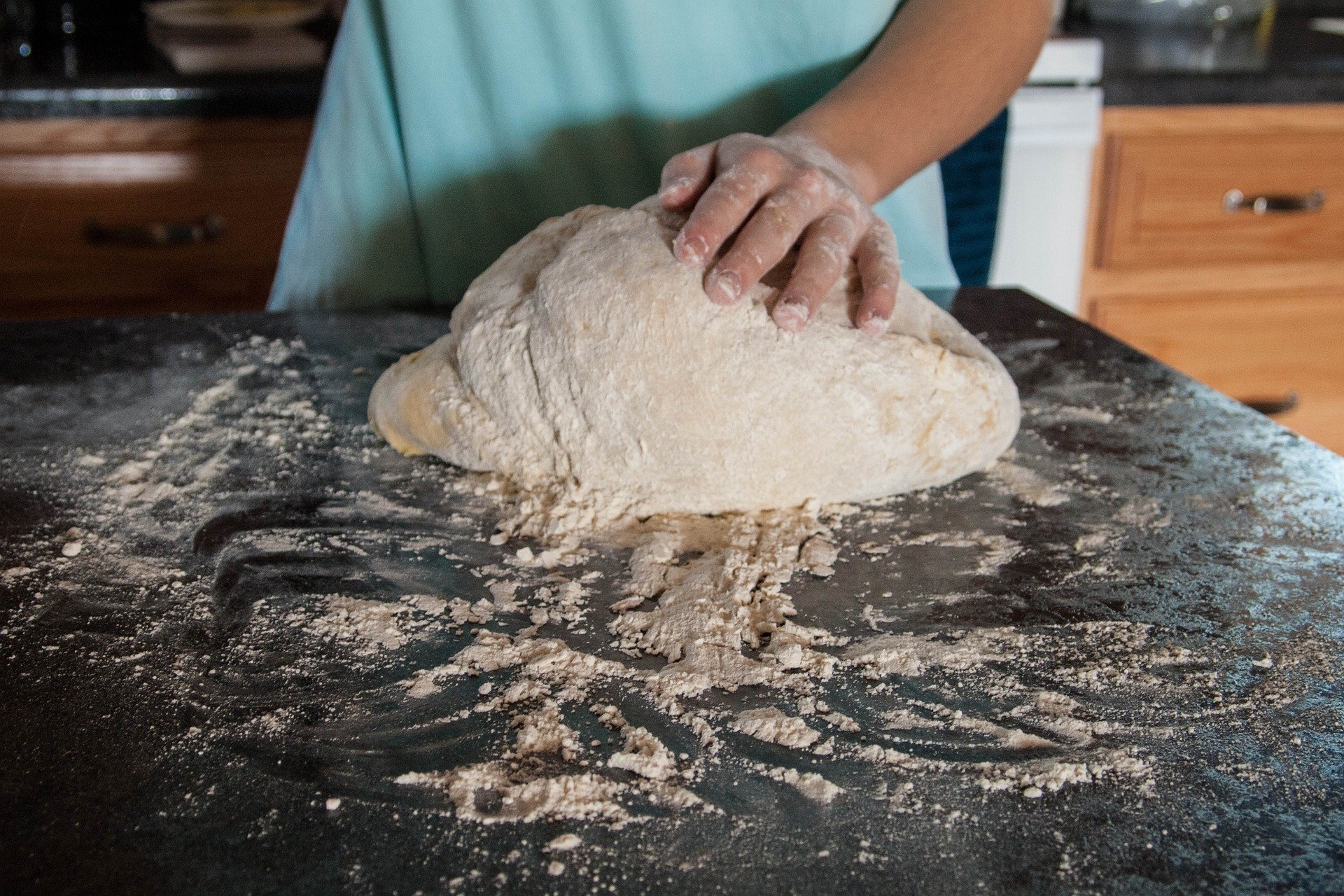 ---
Basically, the employees would decide which batch to use dependant on how the customers treated them. The good dough was given to regular customers and the other batch was either used on new customers or mean ones.
---
This was unacceptable to the new employee and he knew his time at this workplace was done. Especially because to top it all off, the manager screamed and shouted at the employees a lot. I wonder what heap of dough they make his pizzas from…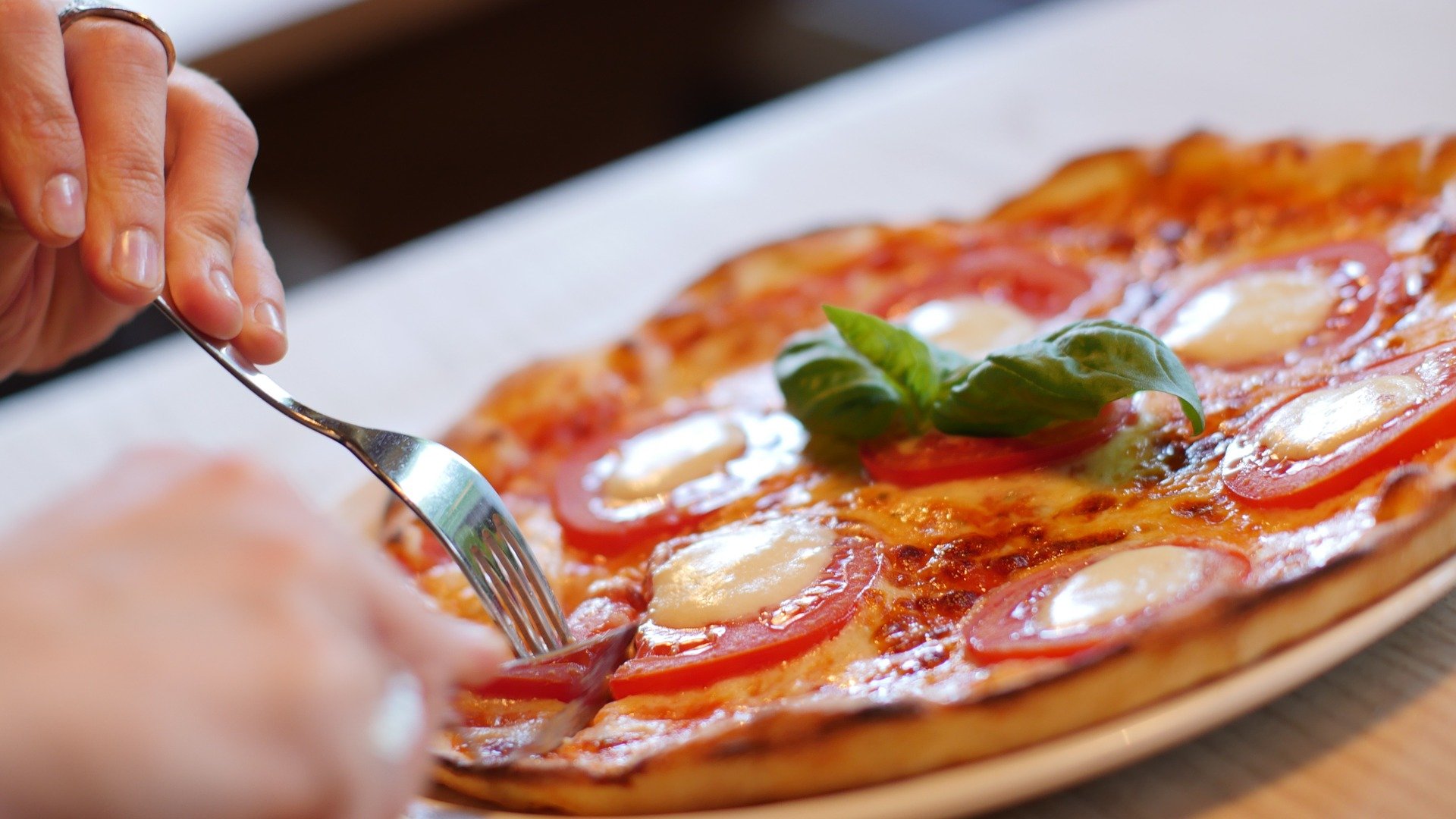 ---
THE JOB THAT ONLY LASTED 30 MINUTES
The following worker only lasted 30 minutes on the job before he quit! The job description indicated that there was a need for a hotel staff member who works at the welcoming desk but when the unlucky employee arrived, he found out that wasn't what his job would entail.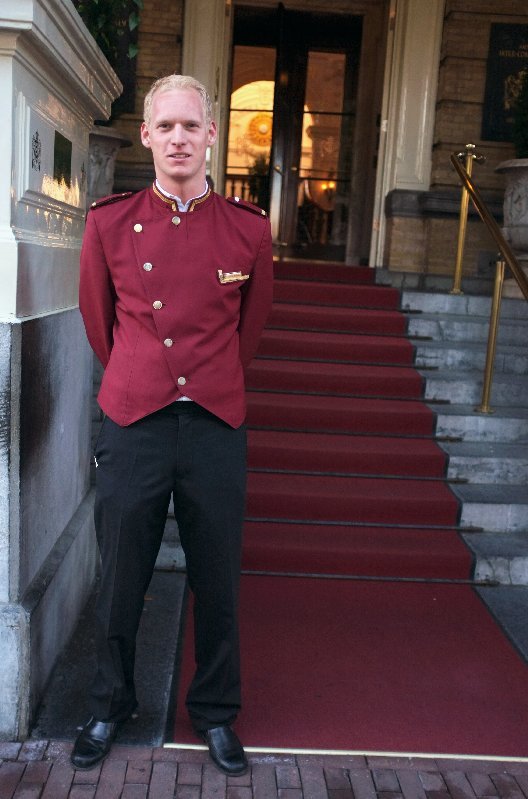 ---
The hotel was actually looking for a bellhop, which is just a fancy word for a bellboy. He lasted 30 minutes in his red uniform, cleaning out ashtrays and even cleaning the trash from the parking zones. Luckily after the half-hour elapsed the manager approached him to find out how he was doing. The recently hired bellhop simply said, "Nope." After which he put on his normal clothes and left the hotel.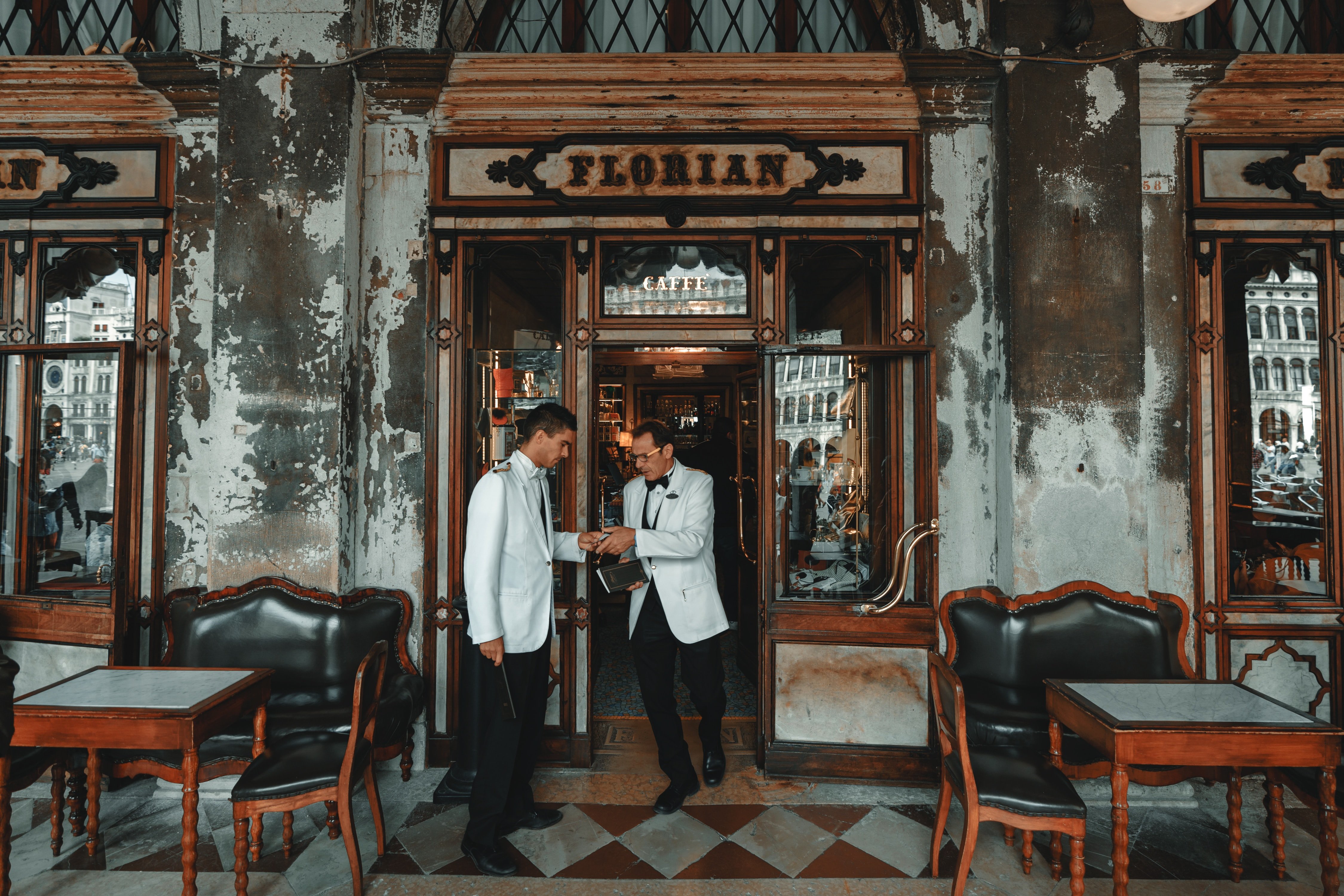 ---
He explained that the job wasn't bad, but it wasn't what he was expecting. The manager was very nice about his sudden resignation. The former bellhop does, however, note that he still hasn't been paid for the services he rendered in those very long 30 minutes…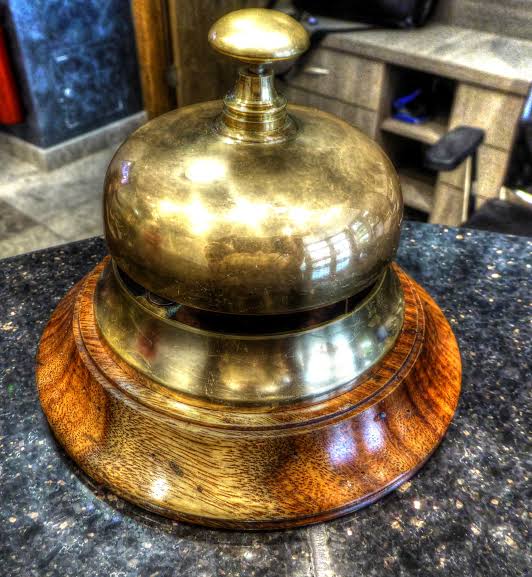 ---
FILING YOUR WAY TO BEING FIRED
This story is less about quitting a job and more about being fired, however, it is equally as funny. A hopeful employee was freshly working in a temporary short term opening at a law firm. He had no prior law knowledge but somehow landed the job. On his first day, he realized he was in over his head.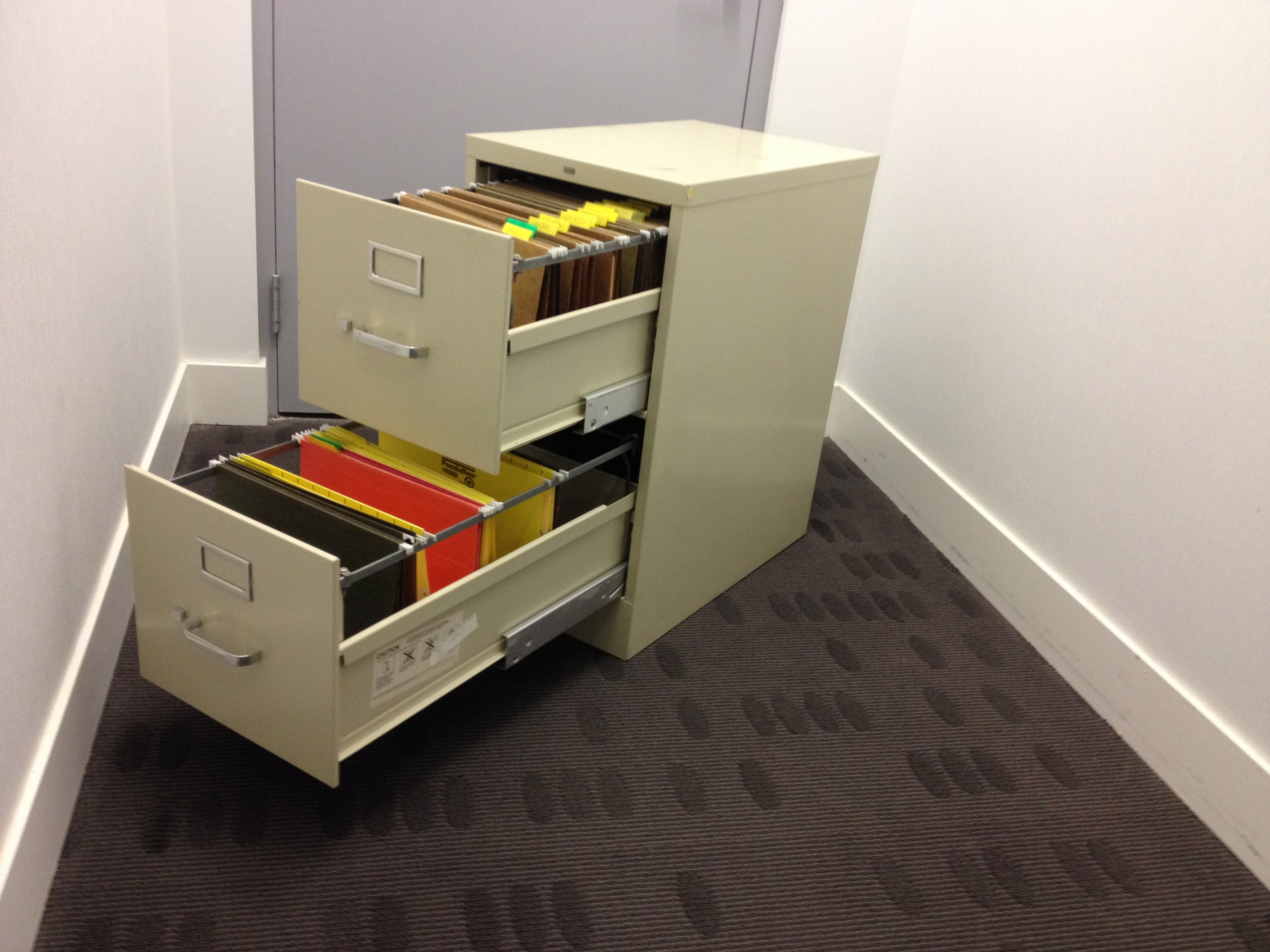 ---
Before he could even begin to settle in and find his feet he was placed in a tiny bland room. It had no windows and no clock. The only things inside were a small table and a chair that held a few heavy cardboard boxes. The boxes contained documents the fresh employee was not familiar with… It was stacked to the brim with leases and other law documents.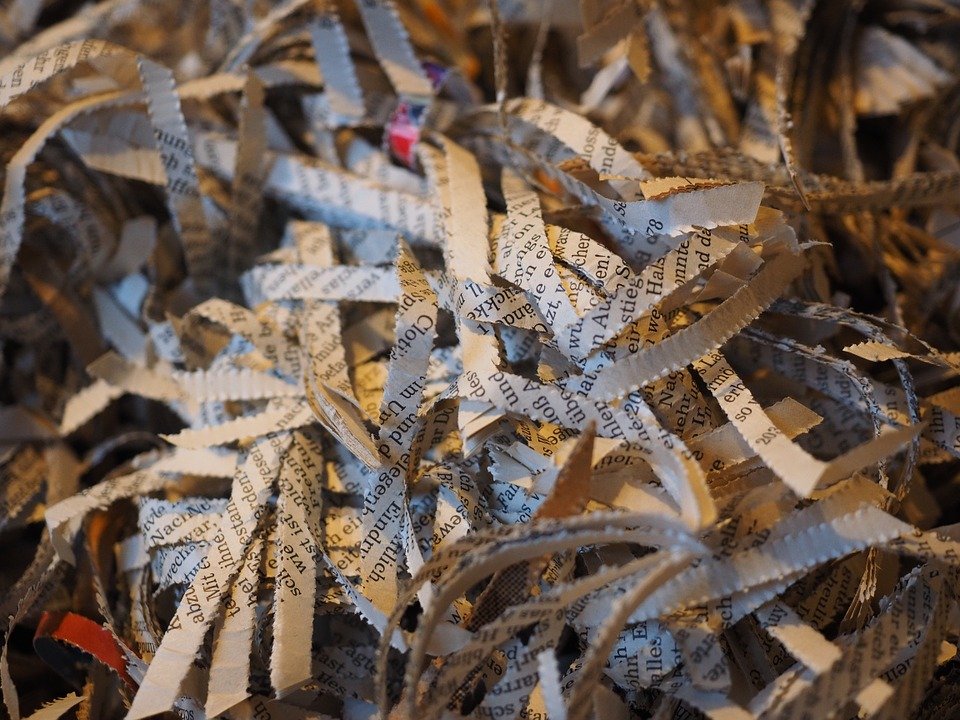 ---
His job was seemingly simple, work through the boxes and decide what needed to be filed and what needed to be shredded. As a temp, the poor guy had no idea of what was going on but in hopes of being paid, he tried his best. Unfortunately, his best wasn't good enough. Half-bored and half-confused he shredded and filed randomly.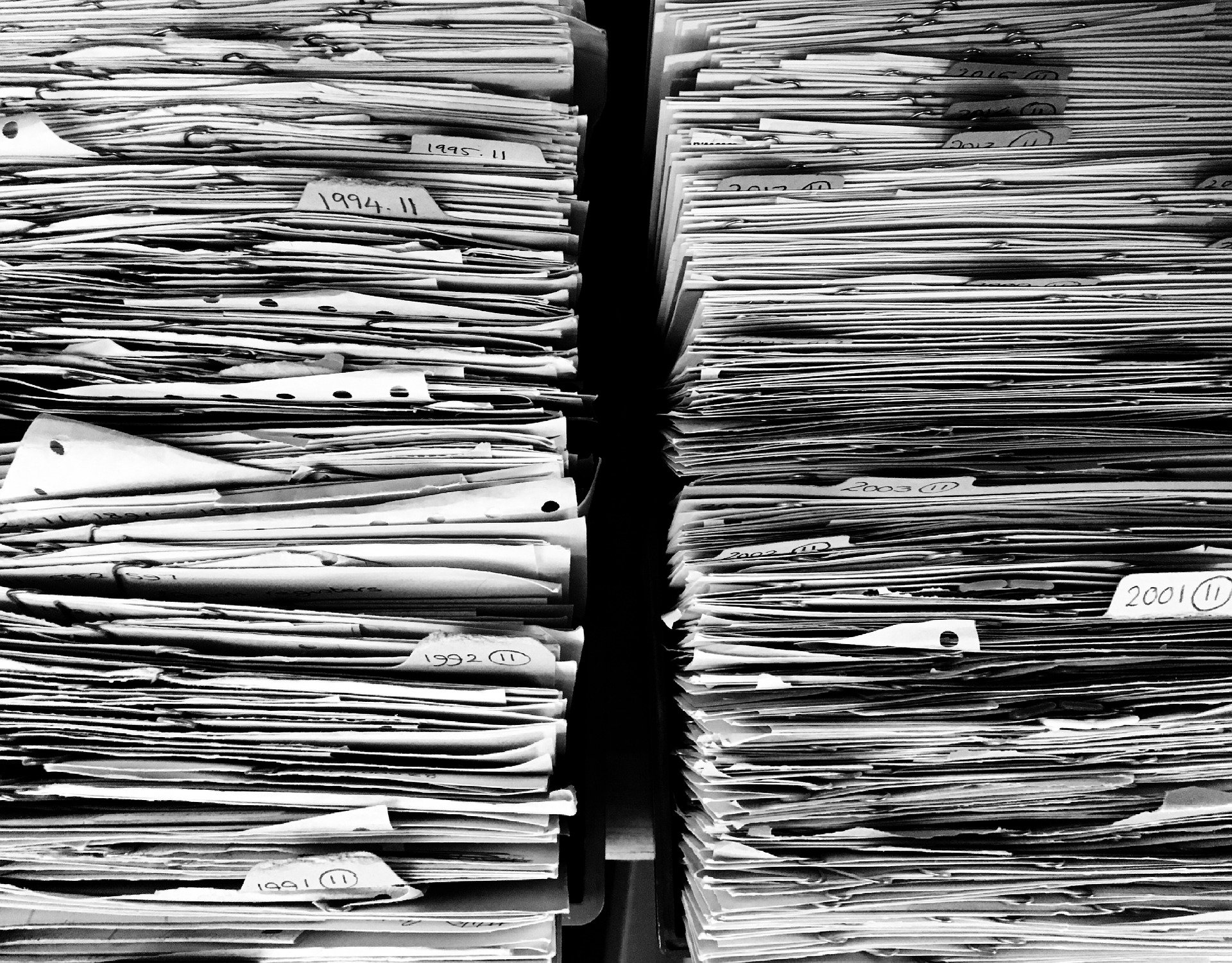 ---
When he woke up for work the following week, he read an alarming email. It stated that he had caused a major filing issue and he was never to set foot at that law firm again. To be fair, if anyone deserves the blame it's the person who hired him! 
A TRULY ROTTEN JOB 
One employee who threw in the towel at his new workplace relatively early was a scrawny little boy looking for a few extra dollars. He saw the men working on the garbage trucks and deemed it an easy enough job that required little to no skill. But boy was he wrong.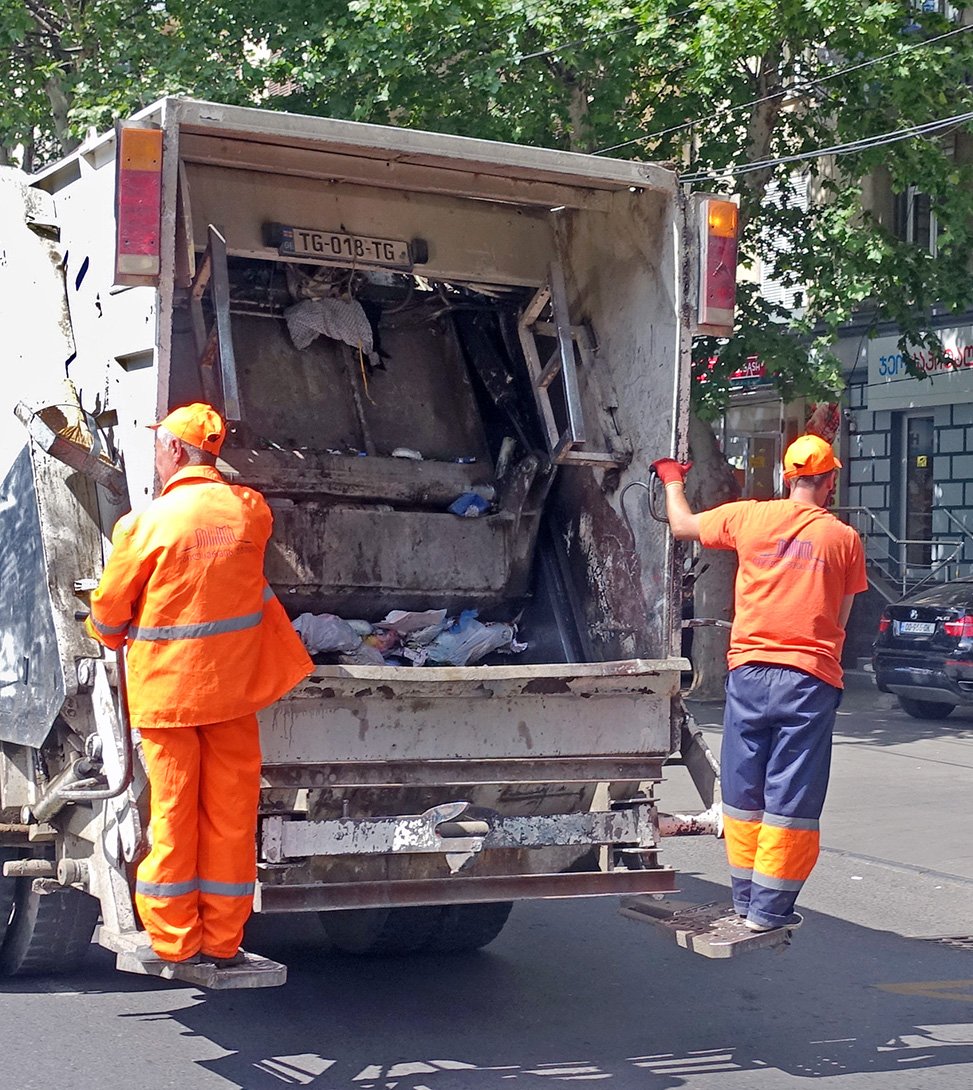 ---
He only lasted one day on the back of the truck. He also explained that while he only worked there for one day, he smelt rotten for a week! From the very heavy bags to the unmentionable and dirty substances that spilled onto him, the young boy learned the hard way.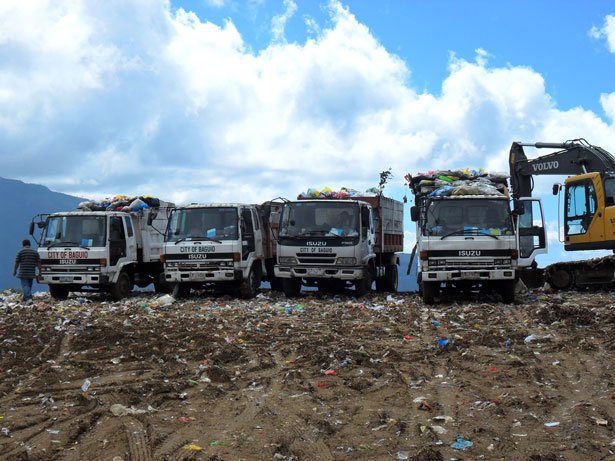 ---
That it's never as easy as it looks. He said that he was only six-foot and roughly 140 lbs. Thus he wasn't really the best candidate for the job from a physical point of view. Another factor that influenced his time on the truck was the weather. It was right in the middle of a hot Texas summer.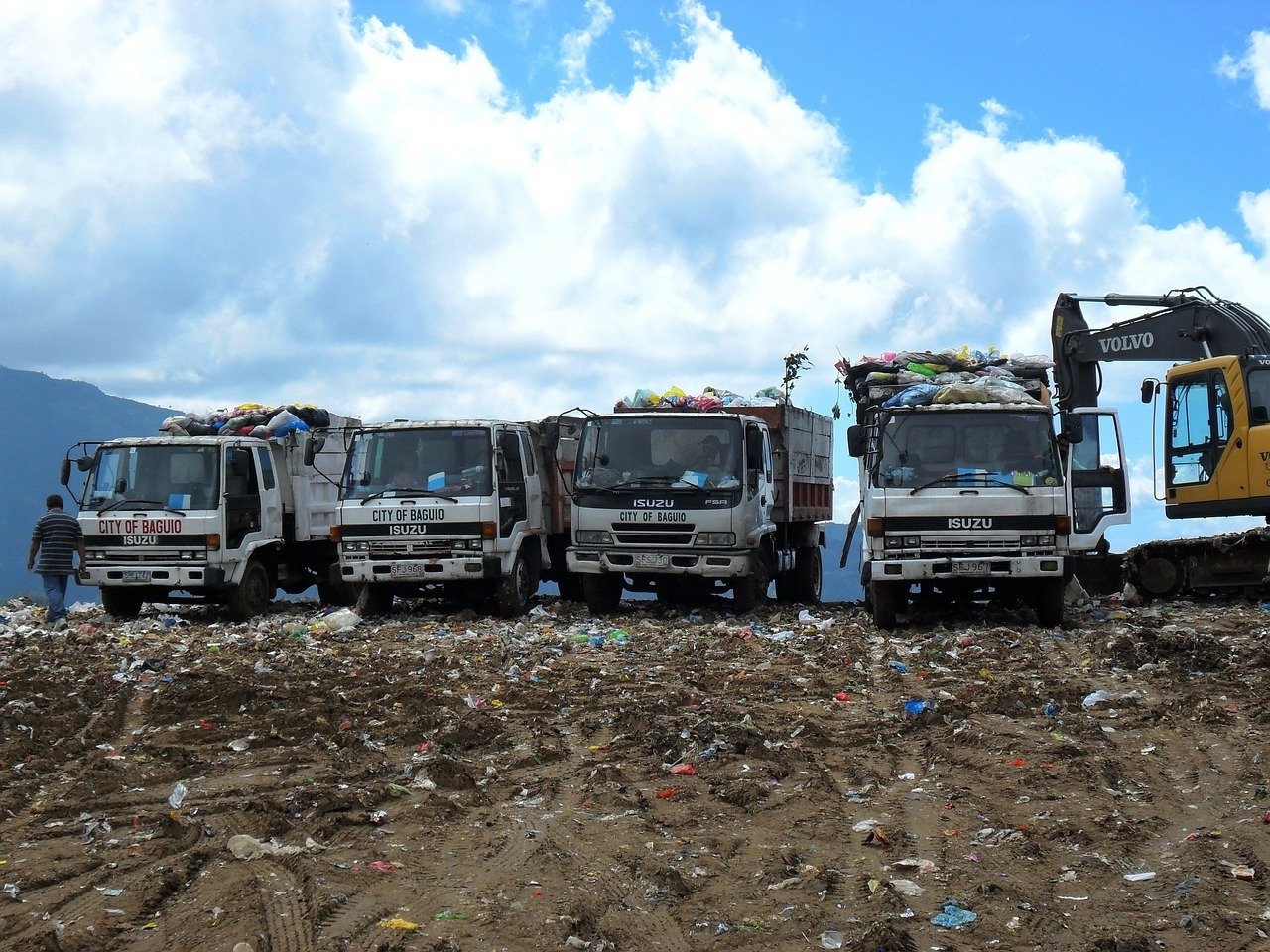 ---
This meant that the rotting smells were potent. One of the many lessons this boy took for his first job is that he should have respect for the people who clean up his garbage every week as it's certainly not a walk in the park.  
PEOPLE WHO BASICALLY FIRED THEMSELVES
Bosses tend to get the blame when employees are fired or quit but not this time. A shop owner hired a man as his cashier. He got the job more out of pity than actual skill and despite his tendency to never shower and style his hair with his own grease, they gave him a chance.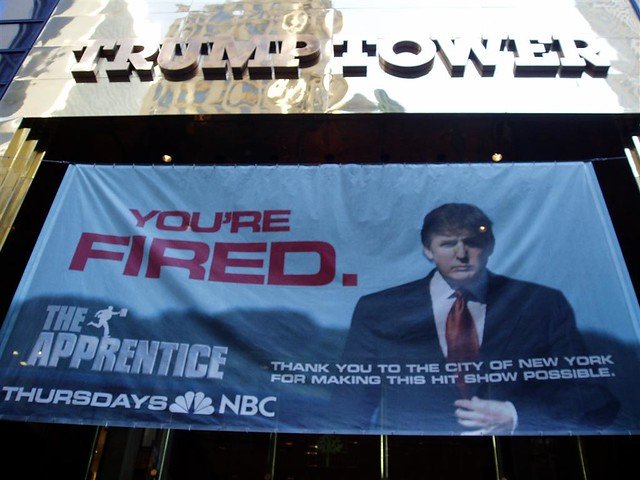 ---
He was meant to start at 8:00 on his very first day but he didn't pitch. At around three in the afternoon, he strolled in ready for work and asked the boss, "What's up?" Suffice to say he was fired instantly as the boss shouted, "Get out! You don't work here anymore!"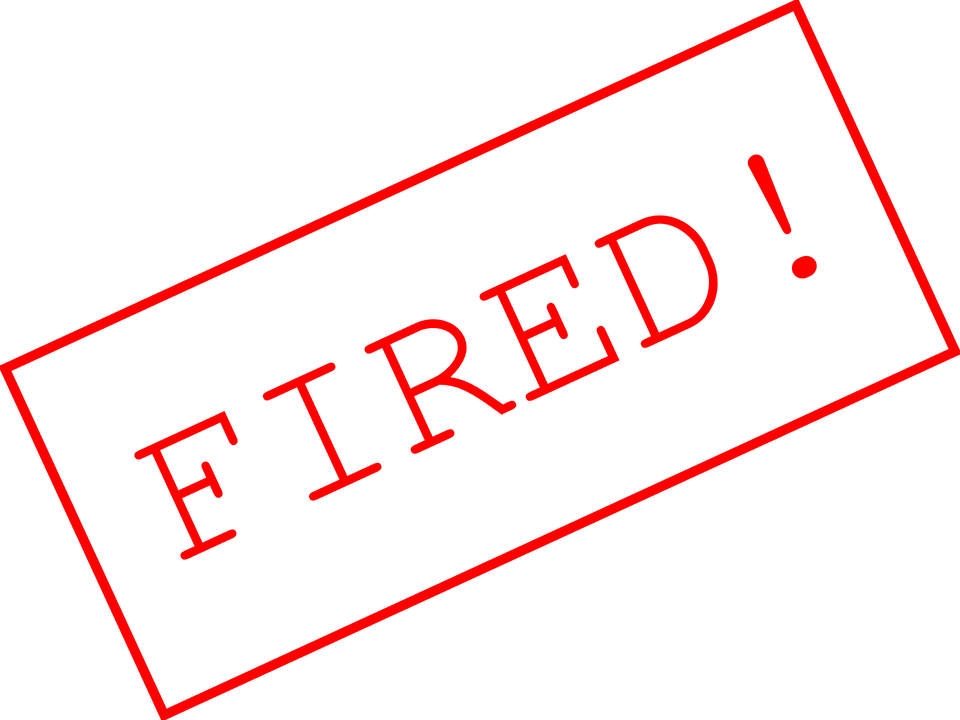 ---
Another similar case involves an employee who simply never pitched.  The boss contacted her ever so politely to ask if she was stuck in traffic or simply running late but to his surprise, she was never planning on coming in.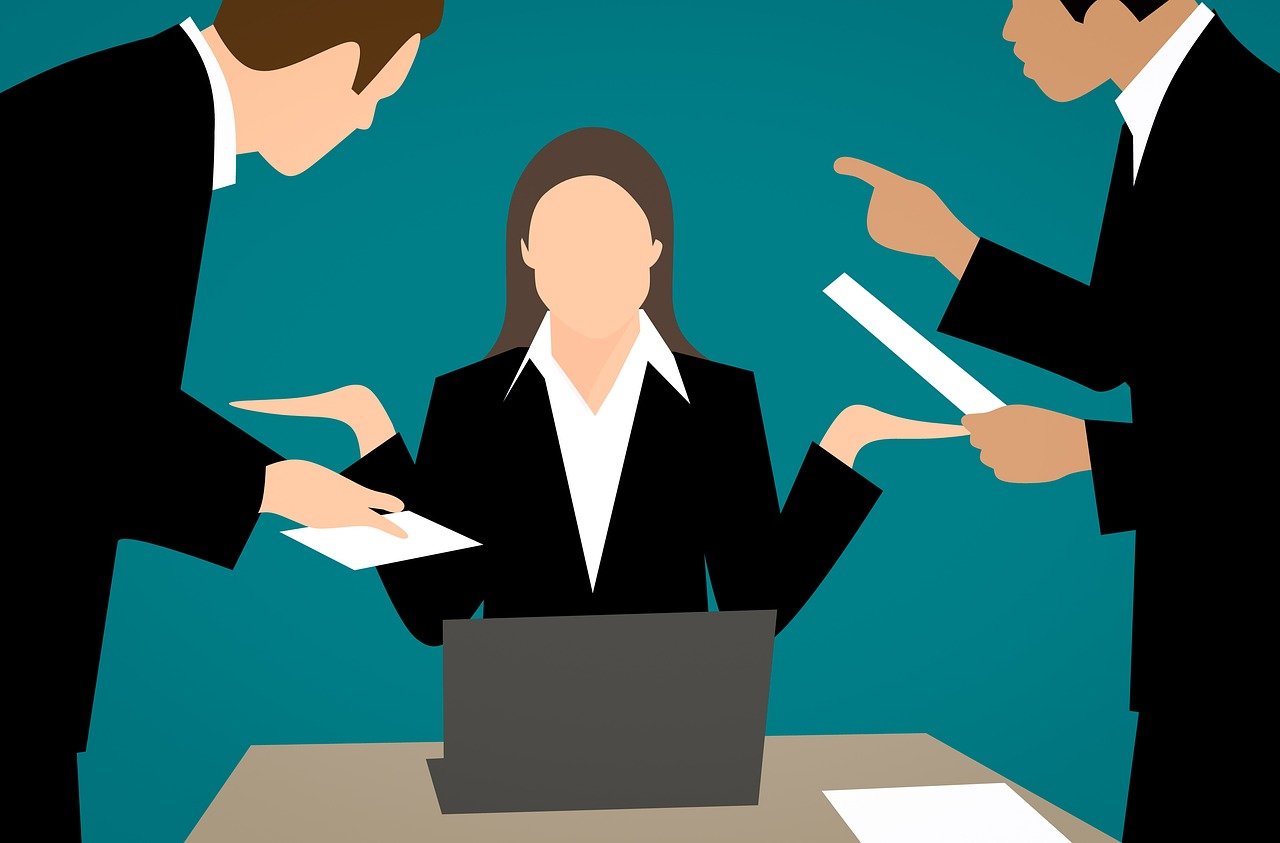 ---
She casually told the boss, "Oh no, I'm in Texas for the weekend." The employee basically fired herself because after this incident she didn't last a week. She probably still doesn't have a job to this day.
A SEVEN MINUTE BAKING LESSON
The following employee was working in a temporary job which was meant to be IT. His field of expertise was IT. However, after seven minutes on the job he quit. When arrived at the office he discovered that the job actually had next to nothing to do with IT. Instead, he was requested to use a rolling pin, a baking utensil.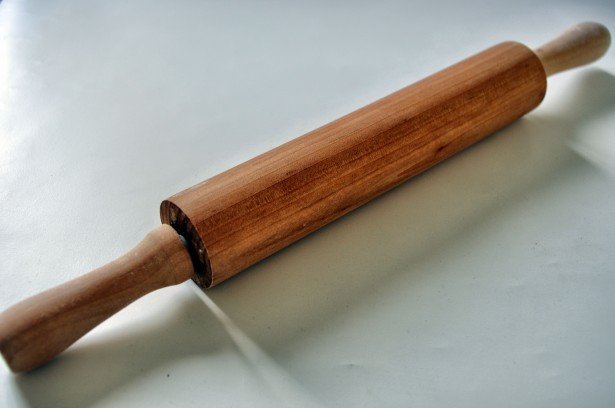 ---
He was supposed to use a rolling pin to fold an unending number of reams. The reams included printed computer data that someone had loaded into the printer backward, this was as close to IT the job came. After using the rolling pin for a minute, he handed it back to the boss and said, " I am here for an IT position, not a baking lesson."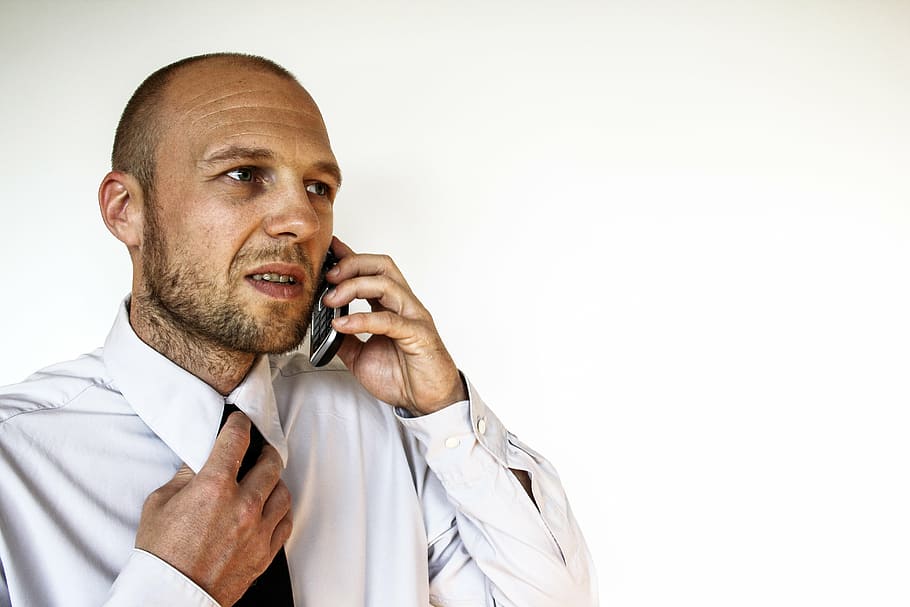 ---
TIE-ING YOURSELF TO A BAD JOB
The first day on the job is always an adjustment and a challenge. This is especially the case if your boss is a pain. It was this employee's first day at work as he entered the building things already started to fall out of place. The first words that are shouted at him are about his tie. The boss shouts at him before even greeting him.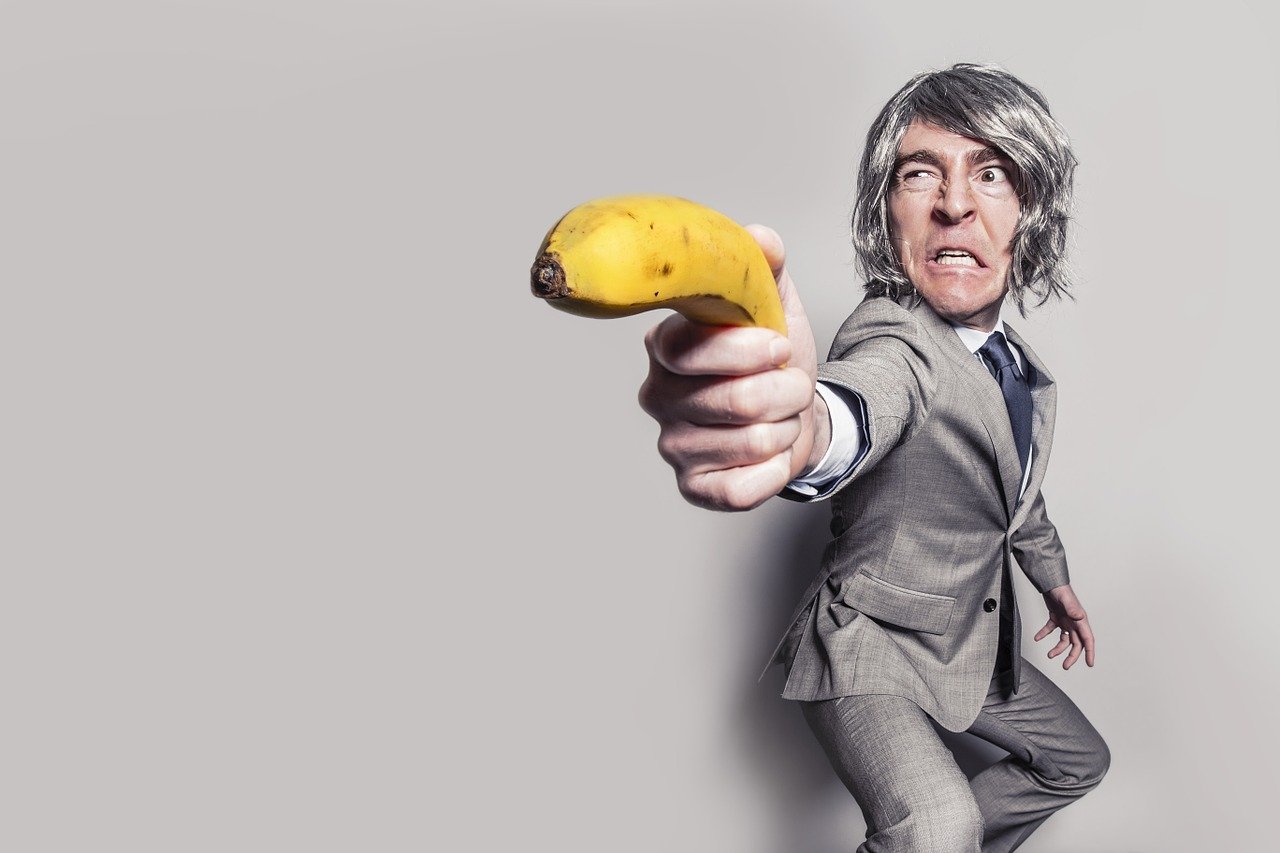 ---
In the bathroom, he began fixing his tie when it dawned on him - if this is how his first 10 minutes are, he certainly doesn't want to "tie" himself to this company any longer. He walked past the boss and said, "I quit." The astounded and shocked look on the manager's face has stayed with the employee to this day.   
I DID IT FOR THE SUSPENDERS  
We have all done things we aren't extremely proud of. This employee's 15 minutes on the job counts as one of those things. When he was 16, he applied for a job at the cinema. He was appointed and everything seemed normal until he vanished after 15 minutes. The job wasn't bad nor was the boss rude, the reason for his abrupt disappearance is simple.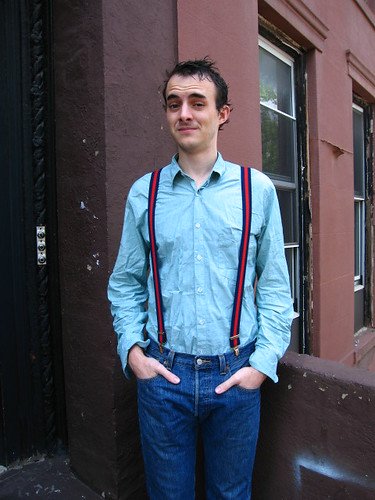 ---
The teenager merely wanted the uniform cinema workers wore. He was specifically interested in the cool black and red suspenders. Does this count as stealing? Maybe but it was a smart move on his part. He isn't particularly proud of his short-lived job but he's not completely ashamed either.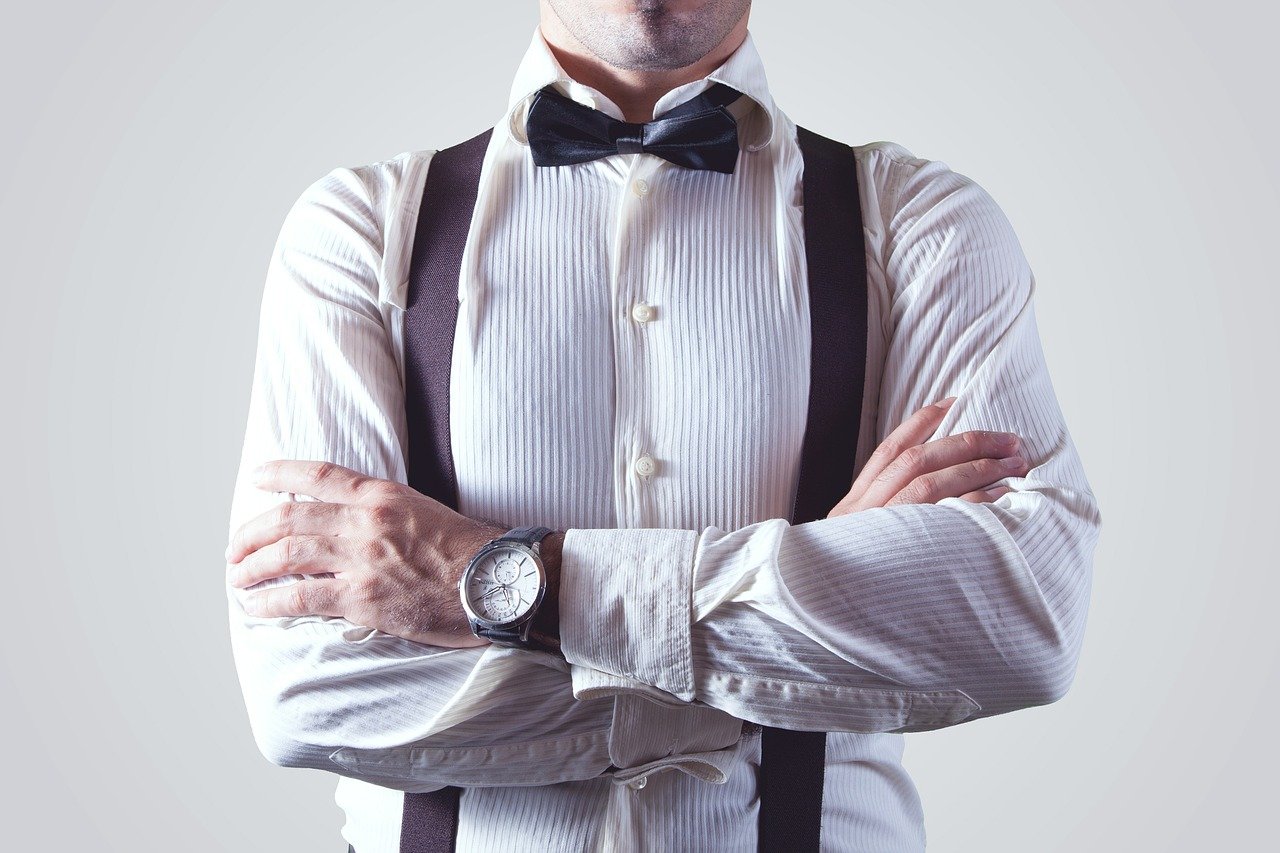 ---
UN'BEAR'ABLE CO-WORKERS 
Everyone can use a little extra spending money. A job at a garbage dump sorting stuff didn't sound too bad and was even helping the environment to a certain degree. A new worker on the rubbish dump arrived at work eager to make some money but the job didn't last long.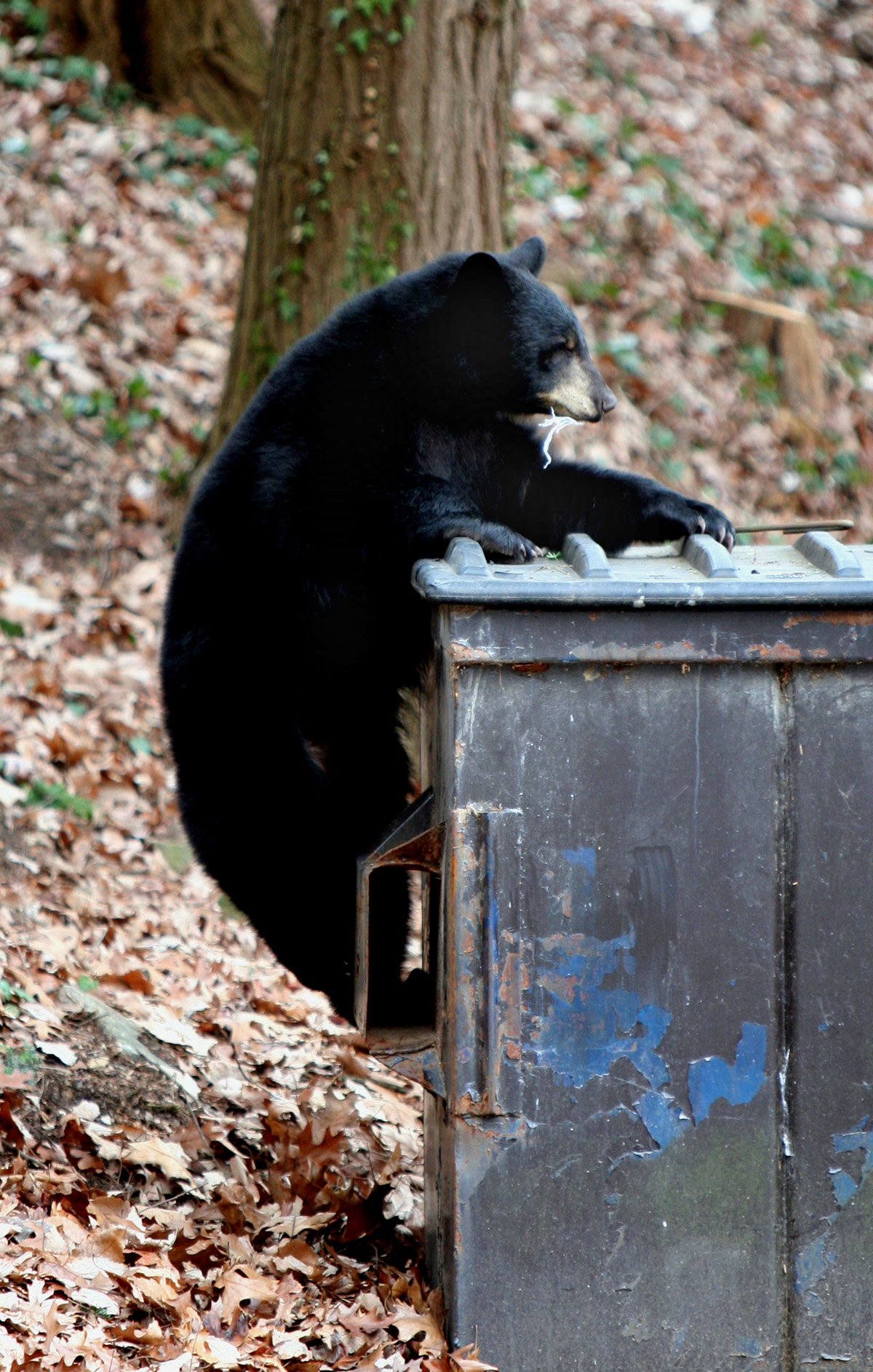 ---
In fact, she ran home shortly after she arrived. The dump was up on a mountain in the middle of nowhere, so she was sharing the area with big fury bears! They were prowling around, and she was overcome with fear. Suffice to say she didn't come back after her first day.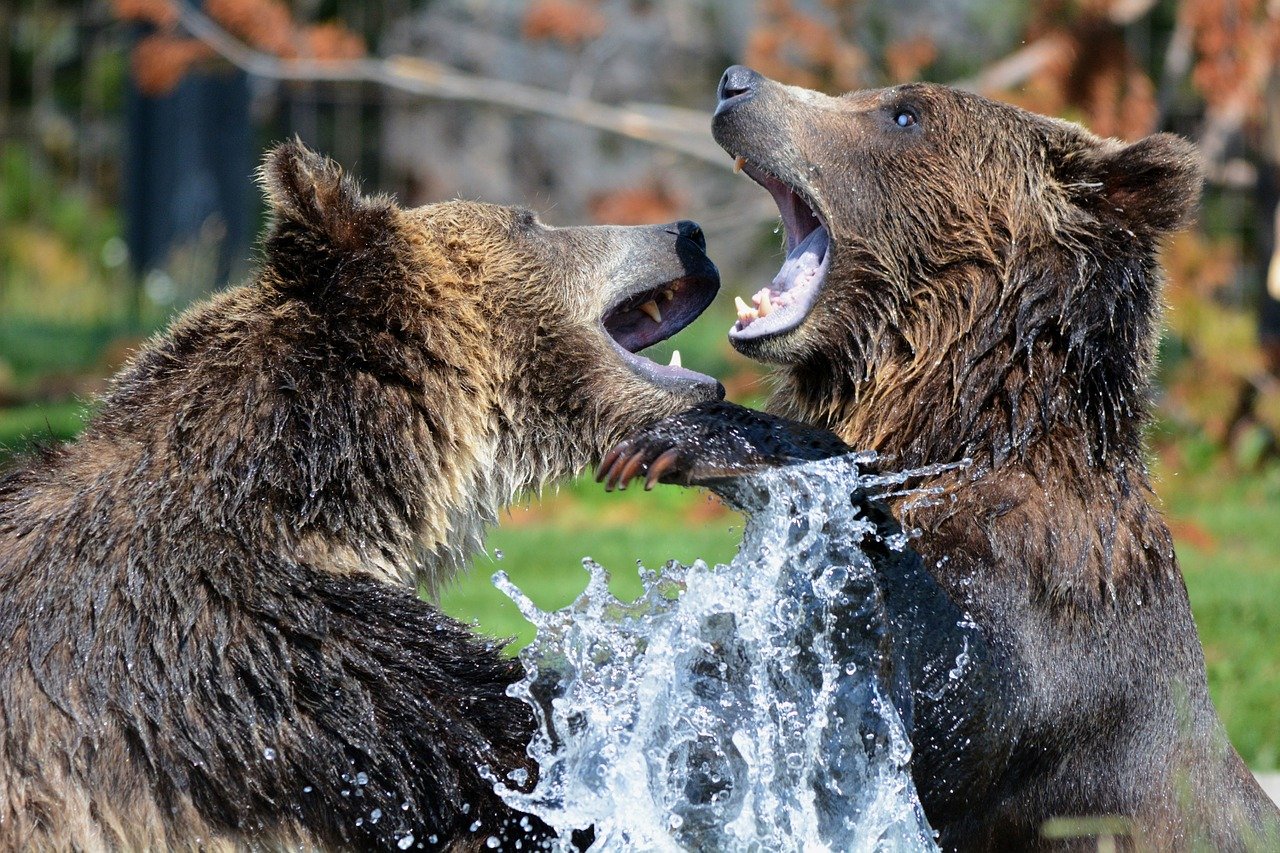 ---
THE POWER OF A WRINKLED SHIRT 
Most employees will have dealt with at least one impossible boss in their work career. This employee had been working at a pizza place for a while, but she could never please the boss. He disliked everything she did and was downright grumpy. This grumpiness truly surfaced when the employee wore a wrinkled shirt to work, once.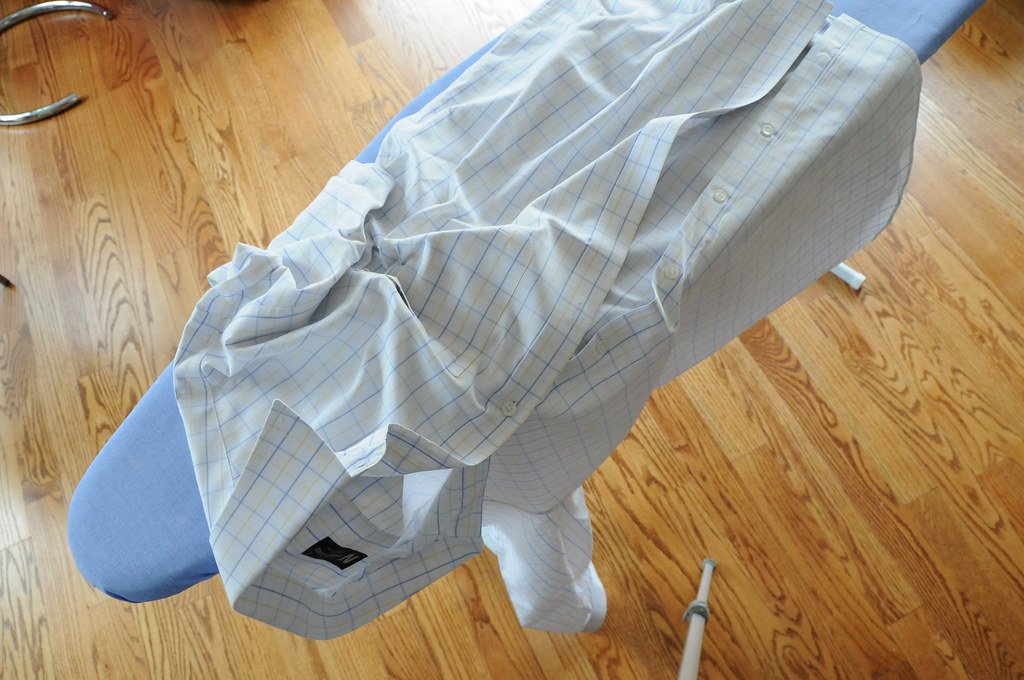 ---
He lost it and told the employee that the next time they came to work looking like this they shouldn't even bother showing up. A month later the unthinkable happened. He was unable to dry it properly because of a power cut and was forced to go to work with a wrinkled shirt.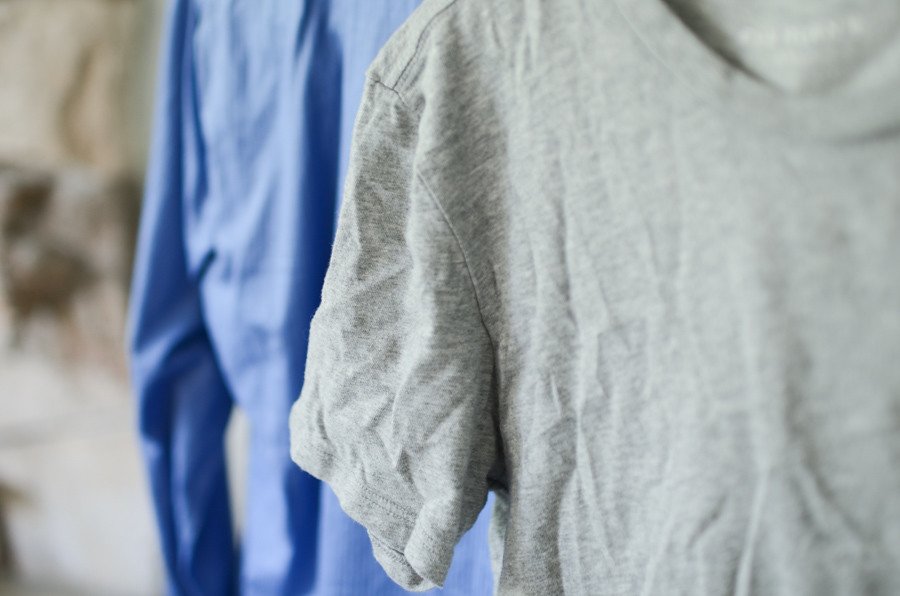 ---
He thought the owner would understand the story, but he was very wrong. The big boss was highly upset and said stuff like, "What did I say?" And, "I thought I said don't bother showing up?" As one of only two employees, he thought the owner was bluffing but he wasn't.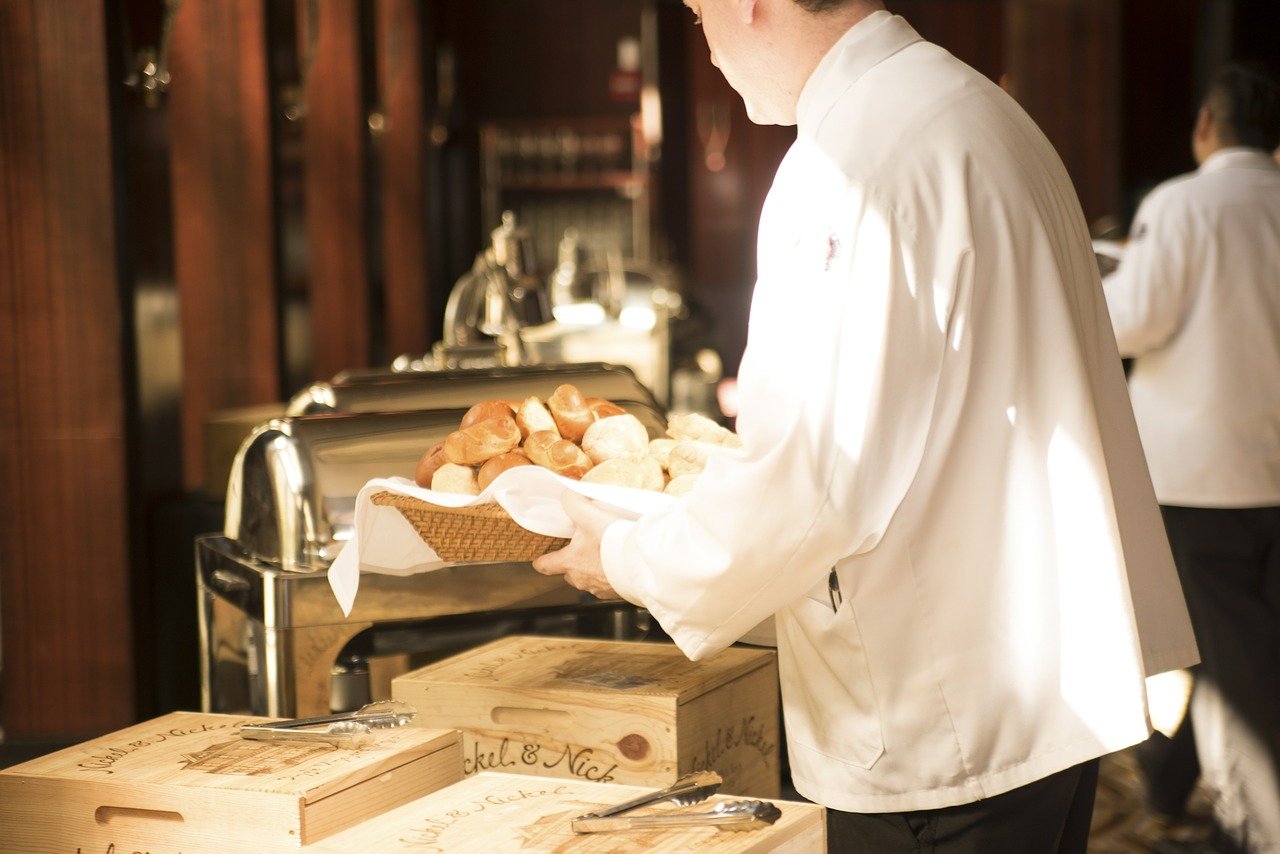 ---
After helping him set up the shop on the busiest day of the week, said employee decided to get him back. He took off his wrinkled shirt, threw it at him and left! A week later he needed to collect his paycheck, the two didn't speak but the employee had a big smile on his face.  
IT'S THE BOSS' WAY OR THE HIGHWAY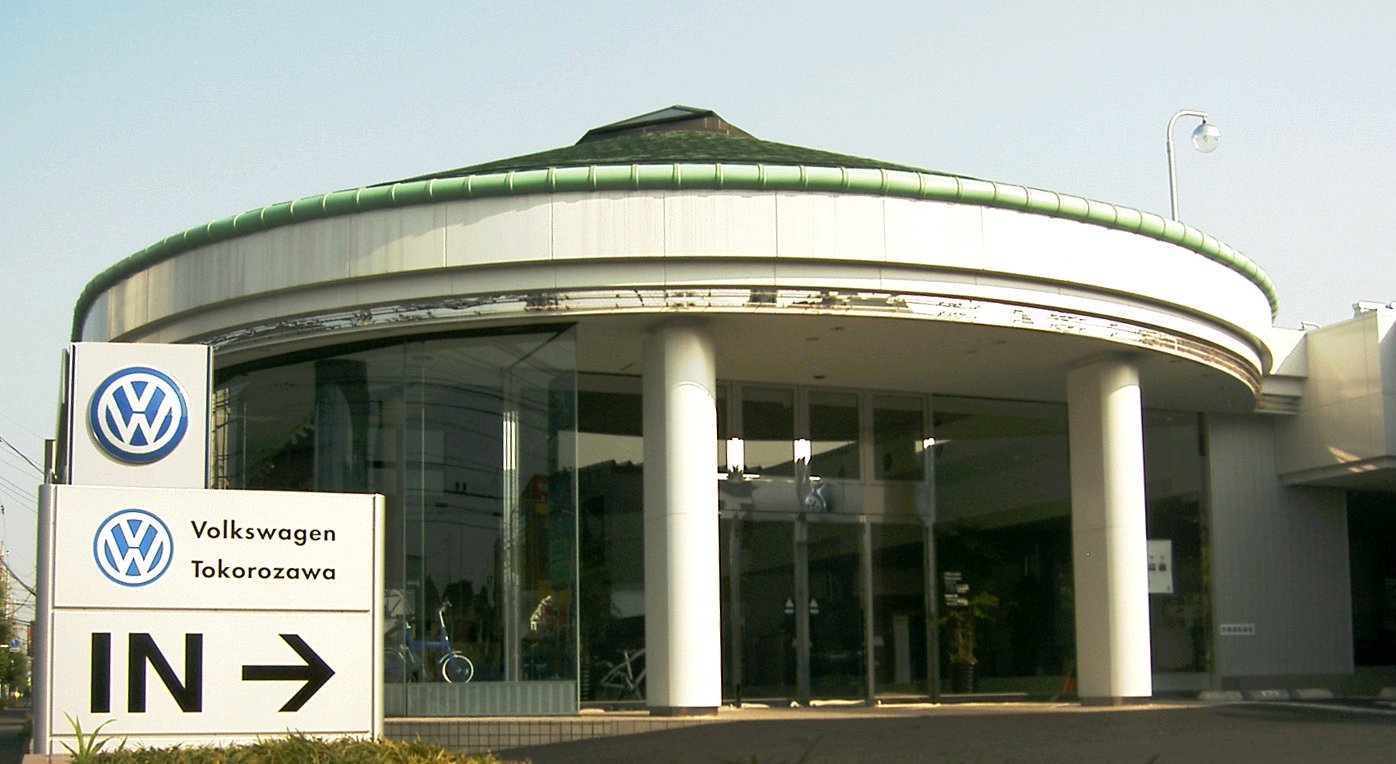 ---
An employee at a car dealership only lasted 10 days. He was hired to sell cars for a big Volkswagen dealership but never made it that far. The boss never intended to let him sell cars until he had been working there for at least half a year. Instead, he was tasked with random admin jobs and responsible for making the coffee. 
The employee was shocked by the news and his "new" job description, so he mustered up the courage and asked the boss why this was the case. He simply replied, "It's my way or you can leave," so the employee simply got up and left. He watched as the boss locked on in disbelief.  
I QUIT BEFORE I EVEN BEGAN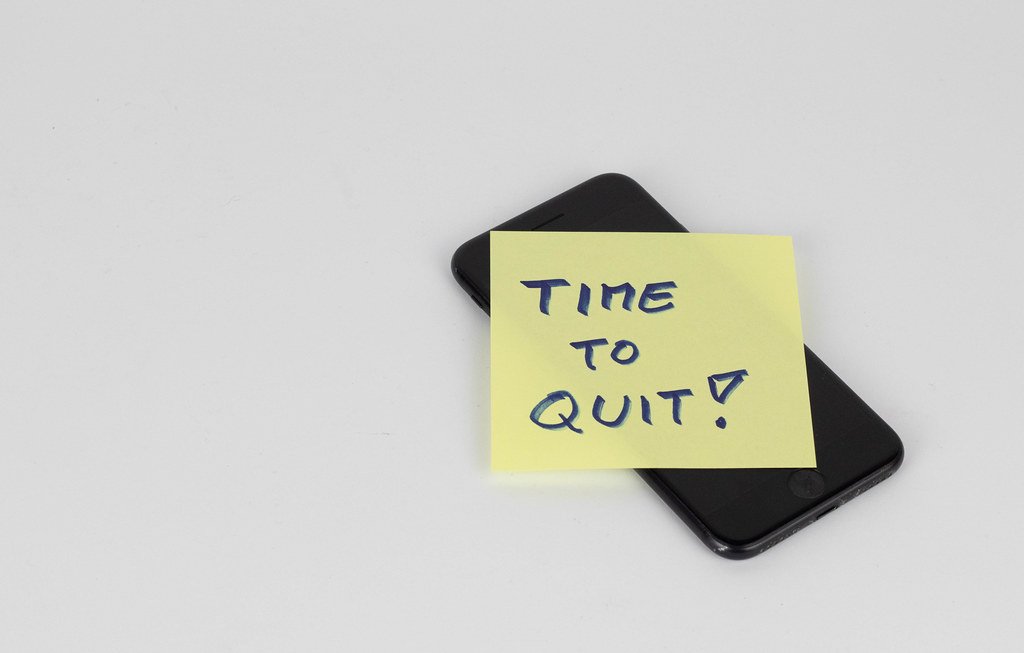 ---
The following worker didn't even make it to day-one on the job. The job was in the line of a police role supporting victims of crime. There were weeks of training and mentorship that went into getting the job and the employee felt equipped. They were clear on how to stay safe on house calls and when entering prisons, but they were never ever told how to do the job. 
There was absolutely no effort made to assist or help the new employee. They were confused by the paperwork and how to initiate contact with the prisoners. When they attempted to get assistance, their supervisor was of no help at all. In fact, they were downright rude. 
ITCHY BUSINESS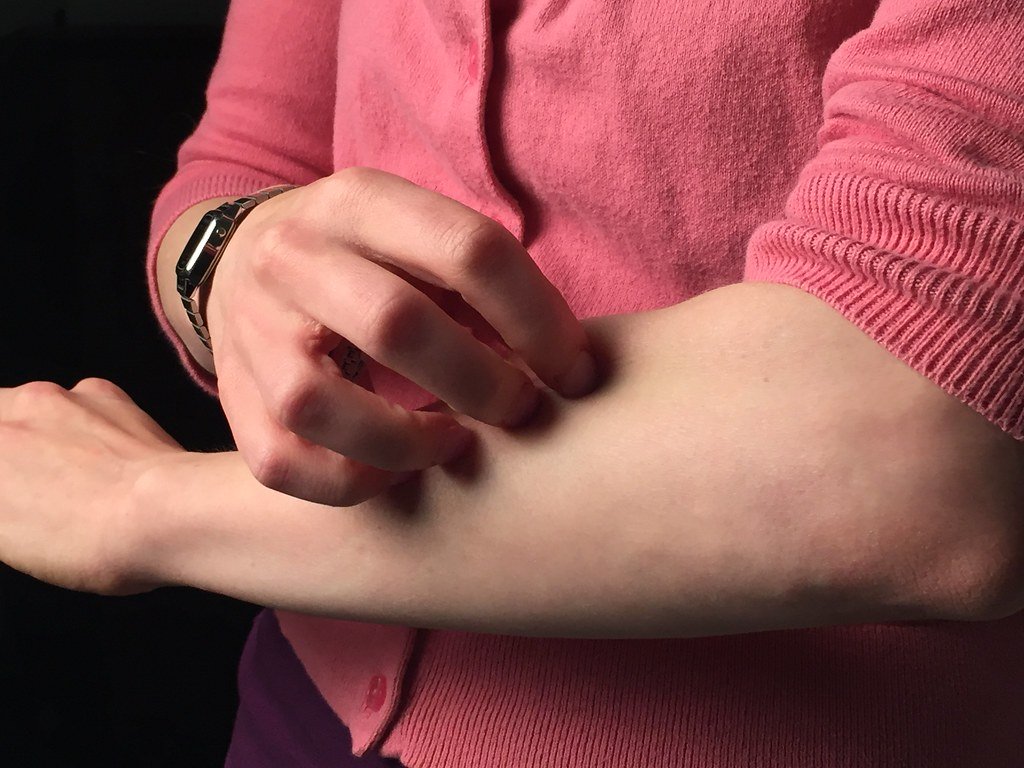 ---
Four hours into their job at a fiberglass ceiling tile plant, this employee quit. They were working with dangerous materials but were offered no dust masks or any kind of protective clothing. There was also no danger-pay if they fell sick at work, which was very possible in their working conditions.  
By lunch, the employee had enough. The itching was unbearable, and they decided to leave for a hot shower at home. In fact, they showered many times that week until there was finally no trace of any more itching. The employee was even paid for three days of work. 
DIRTY DISHES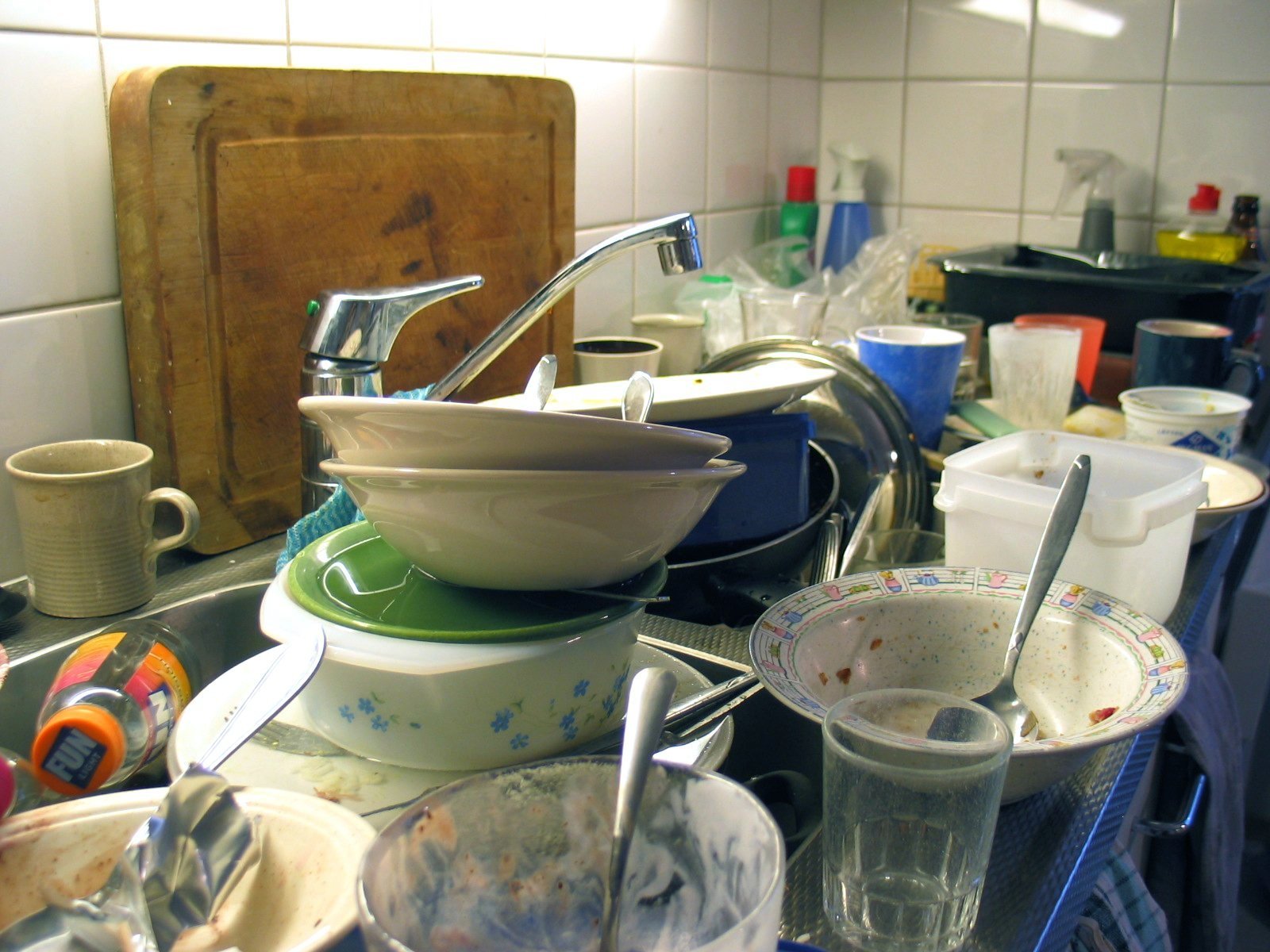 ---
Eight hours as a dishwasher was more than enough for this employee. A sign asking for help was posted and the worker needed some extra money. Little did she know what was waiting in the back room of the little café. The workstation was so small if you stretched your arms out you could touch either side of the walls.
But that was not the worst. The real problem lay in the dishwater. When the employee attempted to drain the water, which was so dirty it had no visibility whatsoever, she was stopped. The owner screamed at her, telling her not to drain the water.
The "rinse" basin was so dirty she could hardly see her hand in it, but the employee wanted to be paid so she did it the owner's way. Suffice to say she didn't come back and warned all her family and friends never to eat and drink there.
A PERMANENT LUNCH BREAK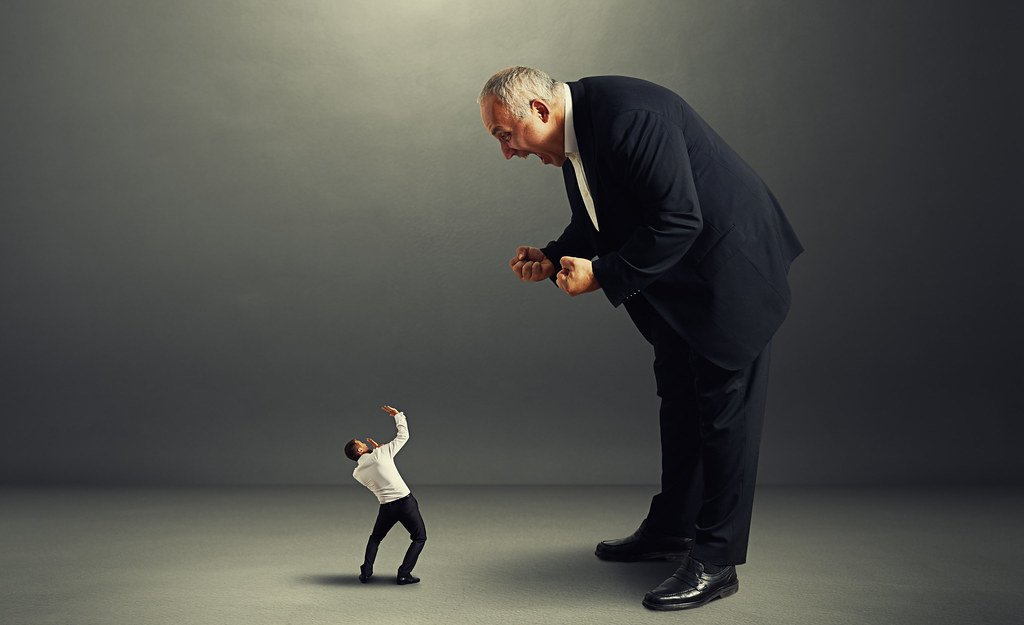 ---
After a few months of unemployment, a desperate candidate took a job that was notorious for the horrible boss. The boss had a history of firing people left right and center. He was a micromanager and never admitted that he was wrong. However, in need of a job, the employee joined his team.
Her hopes of staying on in the business were crushed but the grumpy boss, whom she believed had undiagnosed ADHD. Every second minute he assigned new and unrelated tasks. He didn't handle things very logically nor did he care about his customers.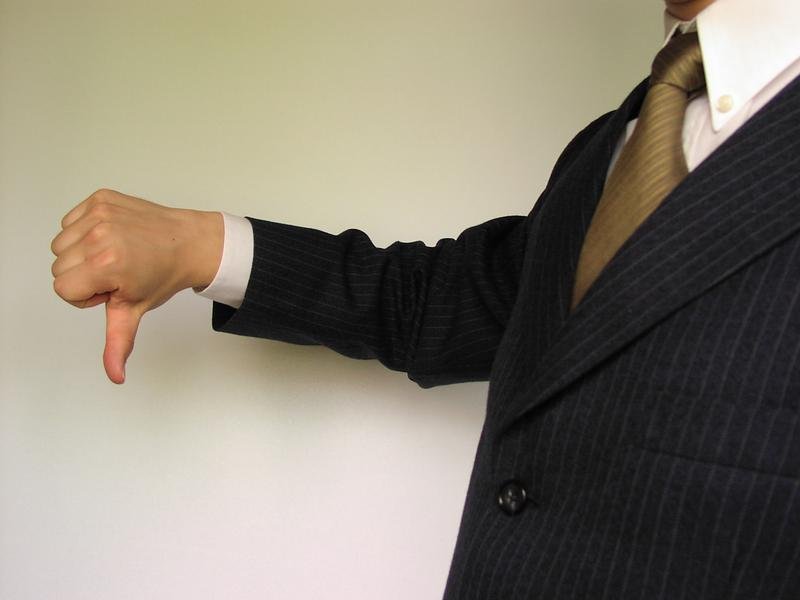 ---
As the employee, she was supposed to be in charge of technical backing, shipping, and inventory. But because the boss was such an awful man, her job was extremely difficult as his customers were all very unhappy. The company sold vital equipment for disabled and impaired people but there was no process or way of managing this.
An example of the poor-quality service offered was the case of a lady who was in desperate need of vital devices. She had been without it for over six weeks. Ultimately these cases, along with the general stress of the job, led to this employee taking a permanent lunch break. No one can function and work well in a toxic space. 
THE DODGY CALL CENTER JOB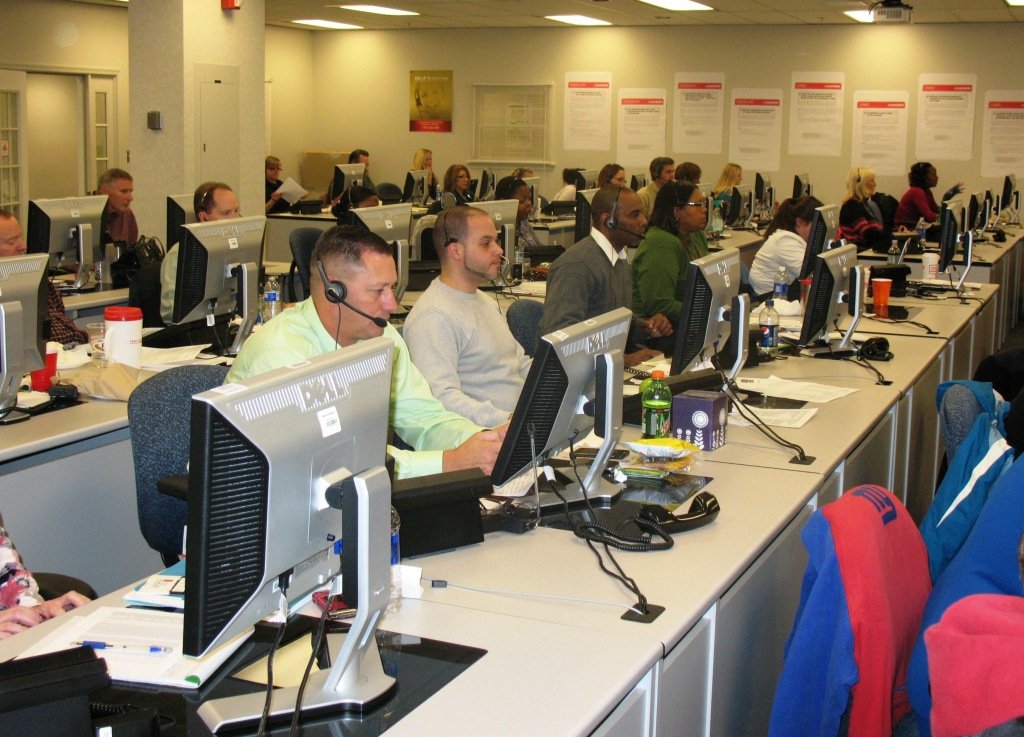 ---
A potential employee had driven by a call center a few times before applying for the job. It literally just said "CALL CENTER" in capital letters on the front of a weird looking building. When he went for the "interview" he already sensed something was off.  To make matters worse, the manager was a creep. 
Details such as the name, SIN number, and phone number where required. During the group interview, everyone was forced to begin making calls. They were apparently collecting donations for "charities," which all turned out to be fake. After the interview the employee got in his car and drove far away, knowing full well they would never see him again. 
IN OVER MY HEAD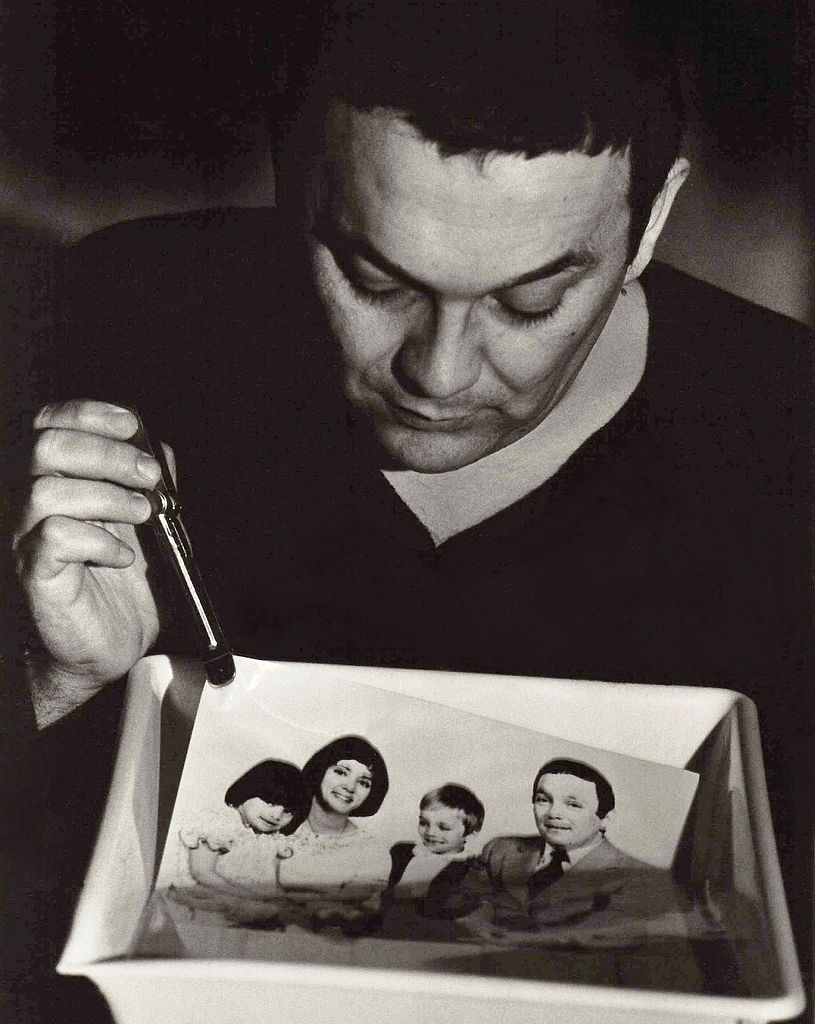 ---
A recent art school graduate was excited to finally land a job. After bringing her portfolio to a local print shop they gave her the job, without even looking at her portfolio. The fresh new employee was happy to begin her new creative job, but she had no idea what it would entail. 
The first day on the job and she was thrown in the deep end. The employee was sent to the darkroom to fold fliers with a massive and creepy 350+ pound man. After he placed more fliers for her to fold, he says, "go" and leaves the room. A few minutes later the employee quit! 
A BIG MAC-CIDENT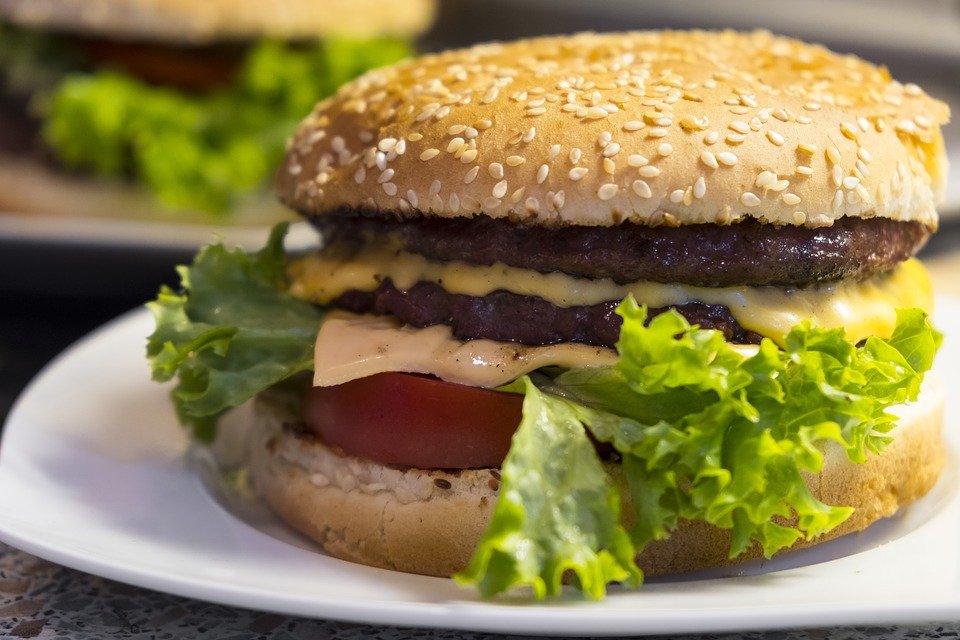 ---
Accidents happen to the best of us. We drop and break things all the time and it often tends to happen when everyone is watching. A young 17-year-old was waiting tables at Wendy's when the unthinkable happened. 
She almost killed the district manager. She'd only been working there for two weeks when something unlucky happened. She dropped a triple cheeseburger on the floor. After which the manger slipped on it and fell, hard. The poor employee was so embarrassed she went home and never came back! The manger is doing okay though.
THE MEAN GIRLS (AND BOYS) AT WORK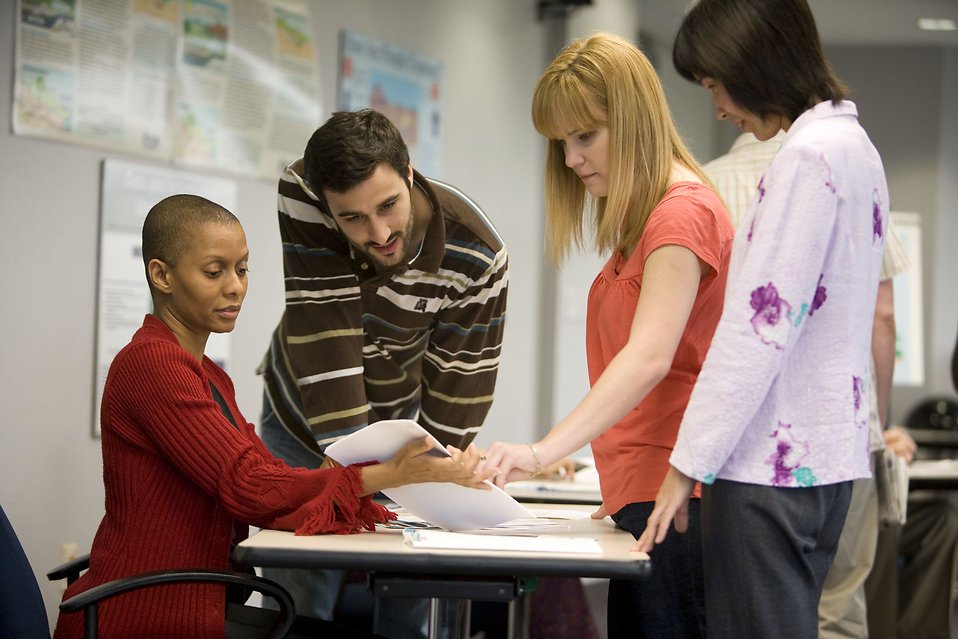 ---
Every workplace tends to have a group of mean people who take pleasure in gossip and lies. This was the case at an employee's new job. The mangers were jerks and always made her run around unnecessarily. While doing training online and she heard her new managers talking.
They were gossiping about the other departments and even belittling their own. They even spoke about people who quit their jobs. They stated that it didn't matter that a lot of people had quit because they'd always refill the slots.
This talk made her dislike the company and eventually, she realized it wasn't the place for her. She went to work the next day and just handed everything in at the front desk. To which the front desk lady said, "Good for you!" She too must be aware of the unbearable culture of the company. 
THE BUSINESS THAT NEVER CLOSES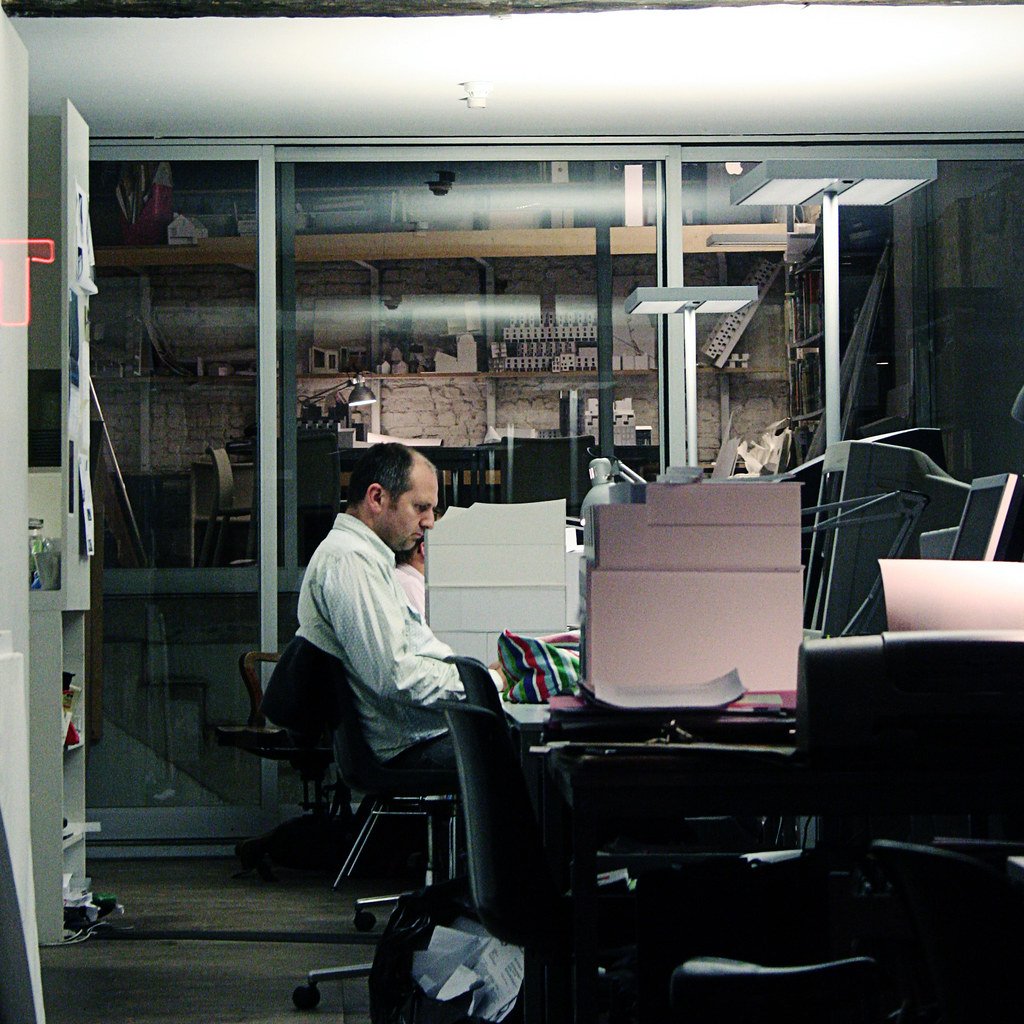 ---
A logistics company that had temperature control and you had to ask permission to use the bathroom, that was where this employee found himself. The managers would stand up at their tiny workstations inspecting the cameras. If you went out for water or to the bathroom, you would be called out on the loudspeaker like a highschool student. 
But that's not even the worst, the company had mandatory overtime. They would tell you at the start of an already 10-hour overnight shift and pay you peanuts. Suffice to say this employee didn't last very long in this company and soon quit his job. Who wouldn't in such horrible conditions? 
CALL THE FBI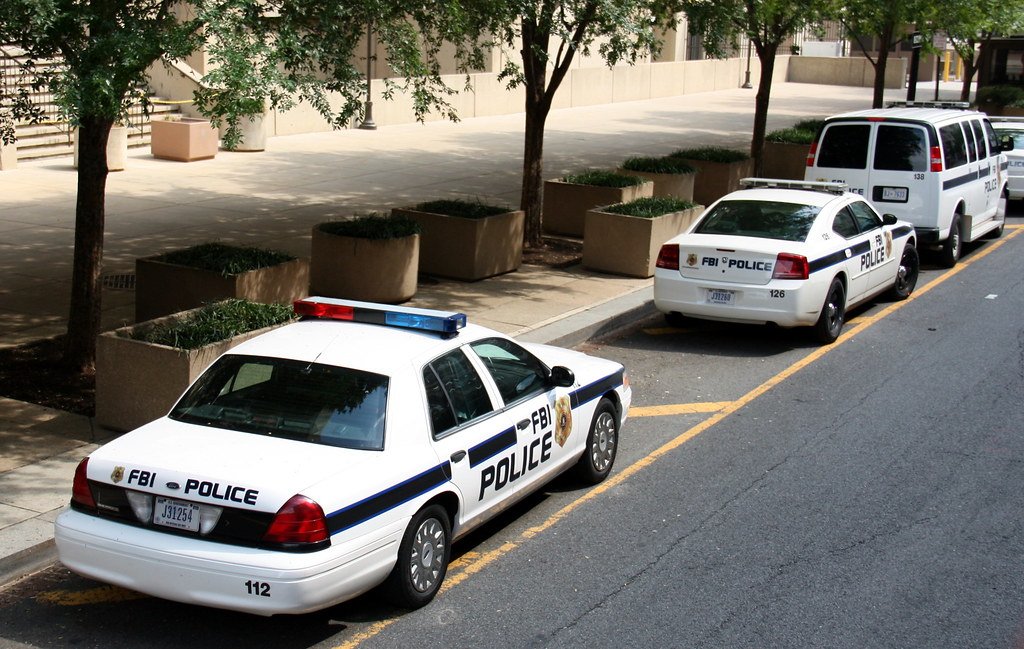 ---
One employee worked as an internal audit intern for a resident town. She was only 20 years old and hadn't even been to a single audit class yet. After a few weeks, she grasped how underqualified for the job she was. But she still tried to learn and work hard to make up for a lack of skill. 
Despite her efforts to improve at her job, she was bound to fail in the company she was working for. The owners of the company were involved in dodgy dealings. While working on an audit the employee noticed there were some problems with the guidelines and procedures.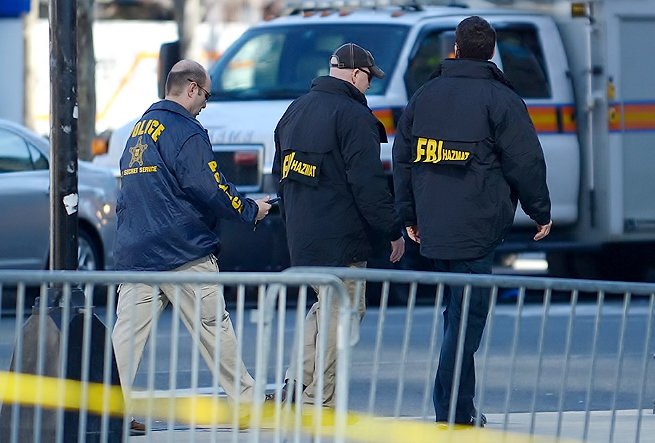 ---
For instance, there was always missing money and weak control systems to check for corruption. Anytime she brought it up, the boss would sweep it under the carpet and say it was nothing. Little did the employee know what was coming and who would soon pitch up at his door.
After a big argument with the boss, the employee was fired, and she moved on to a new job. But three months later the FBI showed up at her door. They asked various questions about her old boss. Turns out she colluded with the mayor and was a part of some big corruption scandal. The employee sure was glad she got fired.  
NOT STICKING TO THIS JOB LIKE GLUE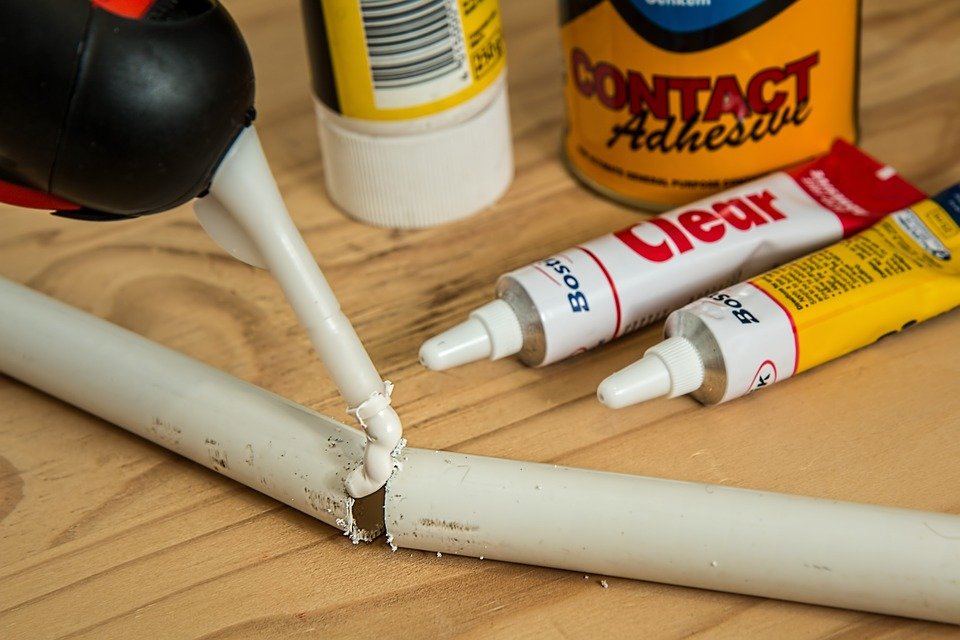 ---
The following worker only lasted two hours at his job before he called it quits. He was working for a minimum wage at an industrial glue factory. He was the only employee there and when he met his supervisor and the big boss, he realized that things were about to get ugly.  
He was instructed to clean strainer #5. It was a steel tube covered with about 1/4″ of dried yellow industrial glue, which had become just like hard plastic. He was given an insignificant air-filled jackhammer and a pair of gloves to complete the task.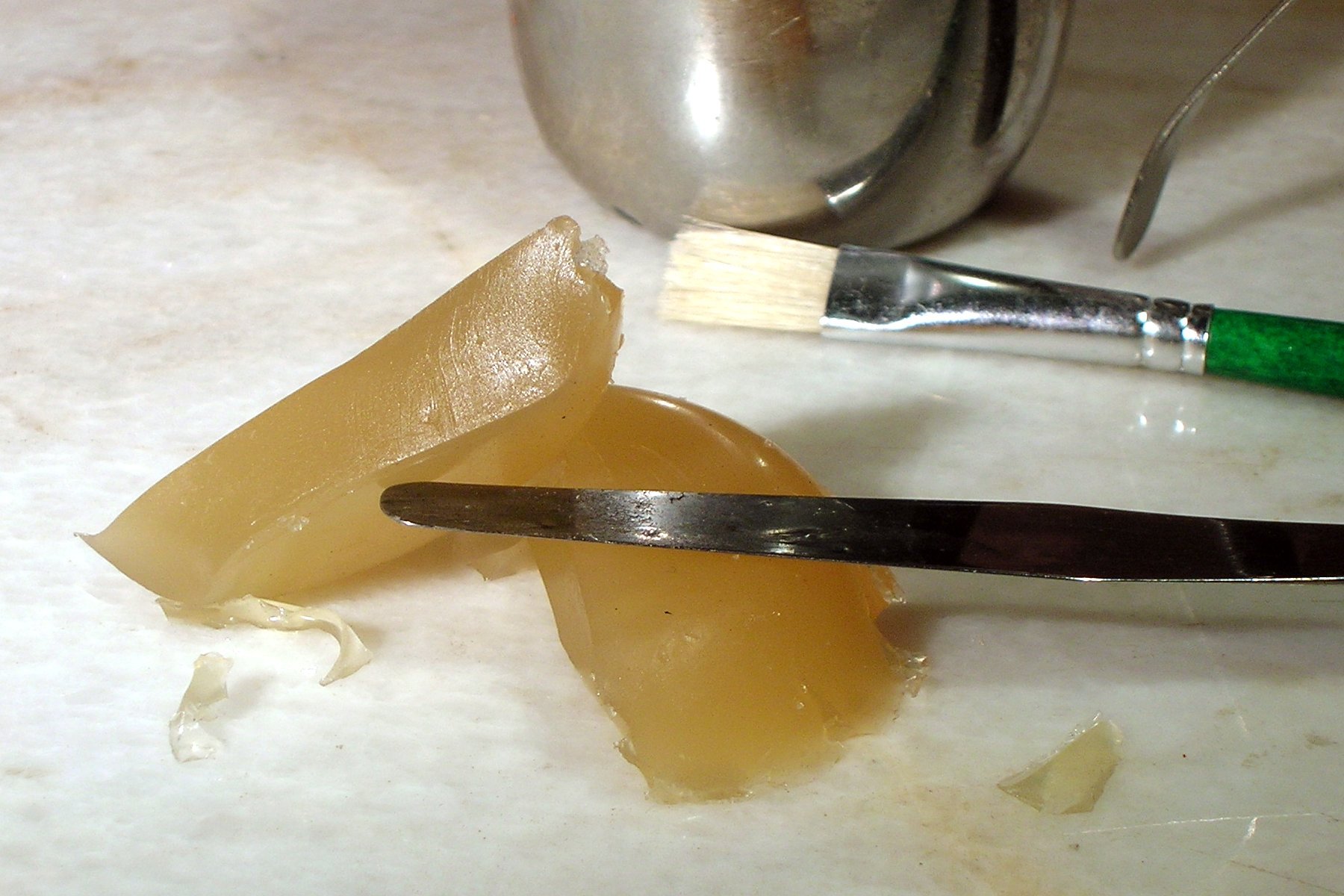 ---
Hammering one spot of the glue for about 30 seconds takes away less than 1-inch of glue and after an hour, his right hand was continually stinging from the vibration of the jackhammer. He soon realized that this wasn't for him and that no salary was worth this suffering. 
After two hours he felt as if a brick slammed into his hand and with that feeling he left the tube. After which he grabbed his time-card and punched out. His supervisor sees him leaving and asks him where he is off to, "Home" the employee responds without looking back.
THE PRETEND JOB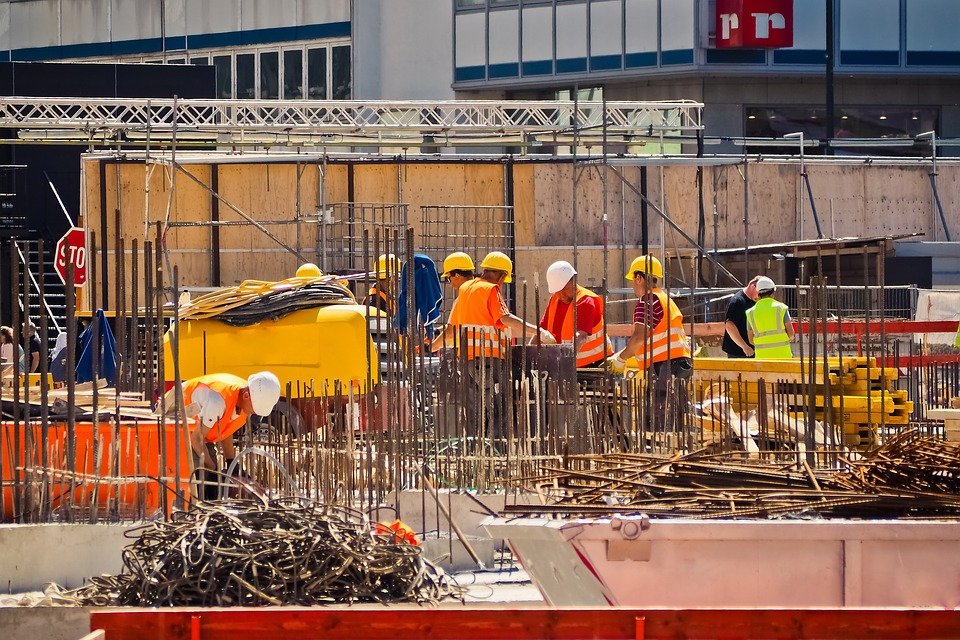 ---
Four hours was the length of time this employee lasted at his new "construction" job. He was a scholar at the time and was employed by a temp agency for a seasonal job. The job explanation said he was supposed to do motor preparation for a car brand. However, this was not the case. 
When he arrived, the supervisor told him to go outdoors and clean up the zone next to the store. This area was the desired location for the development and growth of the branch. As the construction permit was open, they required some activity to take place in the area.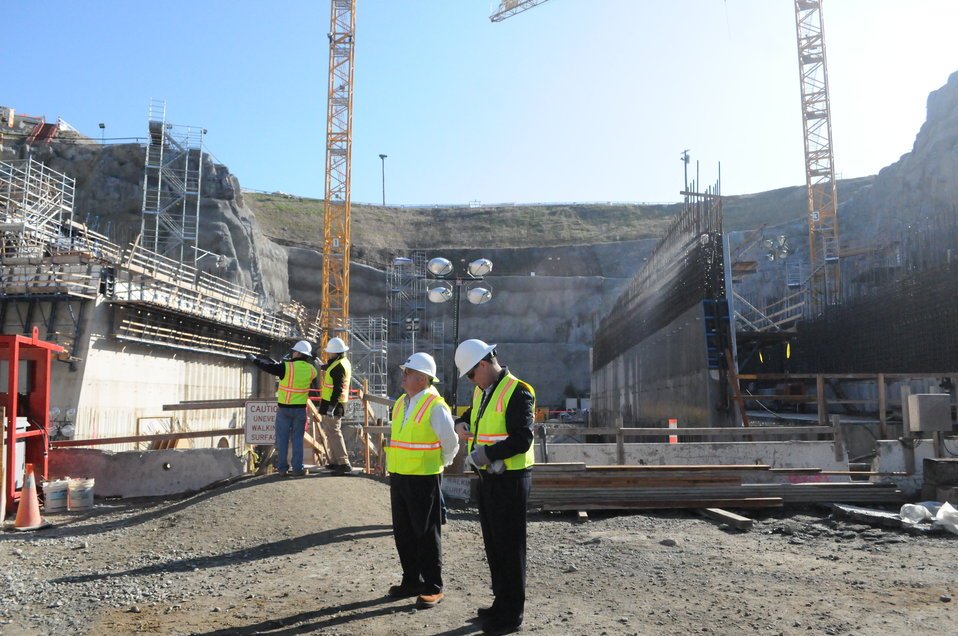 ---
However, the construction had not yet started, they simply hired people to stand around and occupy the space. They ultimately had to pretend something was happening. His job was to be there on the construction site without any special shielding equipment or appropriate clothing.
He had dressed to clean the insides of cars, not to stand around a construction zone. Because he did not need the money, he told the company that he would not be returning to his "pretend job" the following day.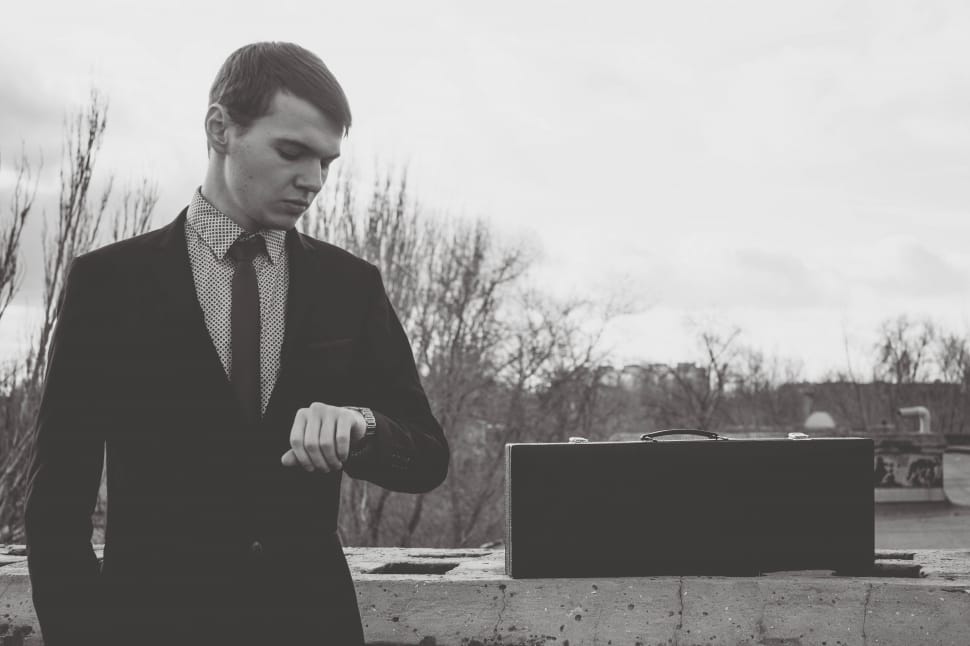 ---
Jobs - sometimes we hate them sometimes we love them but one thing that is certain is the fact that we all need them. When your boss treats you badly or you are forced to do a job you never signed up for, things can become unbearable. There are some funny stories about why people quit! 
Have you ever quit a job and why? What do you think about these hero quitters who stood up for themselves in horrible and sometimes strange working conditions? Leave your comment in the comment section below! Stay tuned for more articles like this! 
Source: Factinate